Stranger Things Cast: Celeb Crushes and Real-Life Partners
Which celeb crush of Millie Bobby Brown's became her best friend and why was it super awkward? Who are Noah Schnapp's celeb crushes and why does Millie tease him about one of them? And who is Gaten Matarazzo's ultimate crush, he has to protect online? Today we are gushing over the Stranger Things cast celeb crushes and their real-life couples!
---
Noah Schnapp
Will Byers was always cool, but Noah Schnapp without that meme bowl cut looks much better IRL for sure. And while millions of us are fangirling over Noah, the guy is apparently single right now. But that doesn't mean the 15-year-old boy (yep he's the youngest in the cast) doesn't have a crush.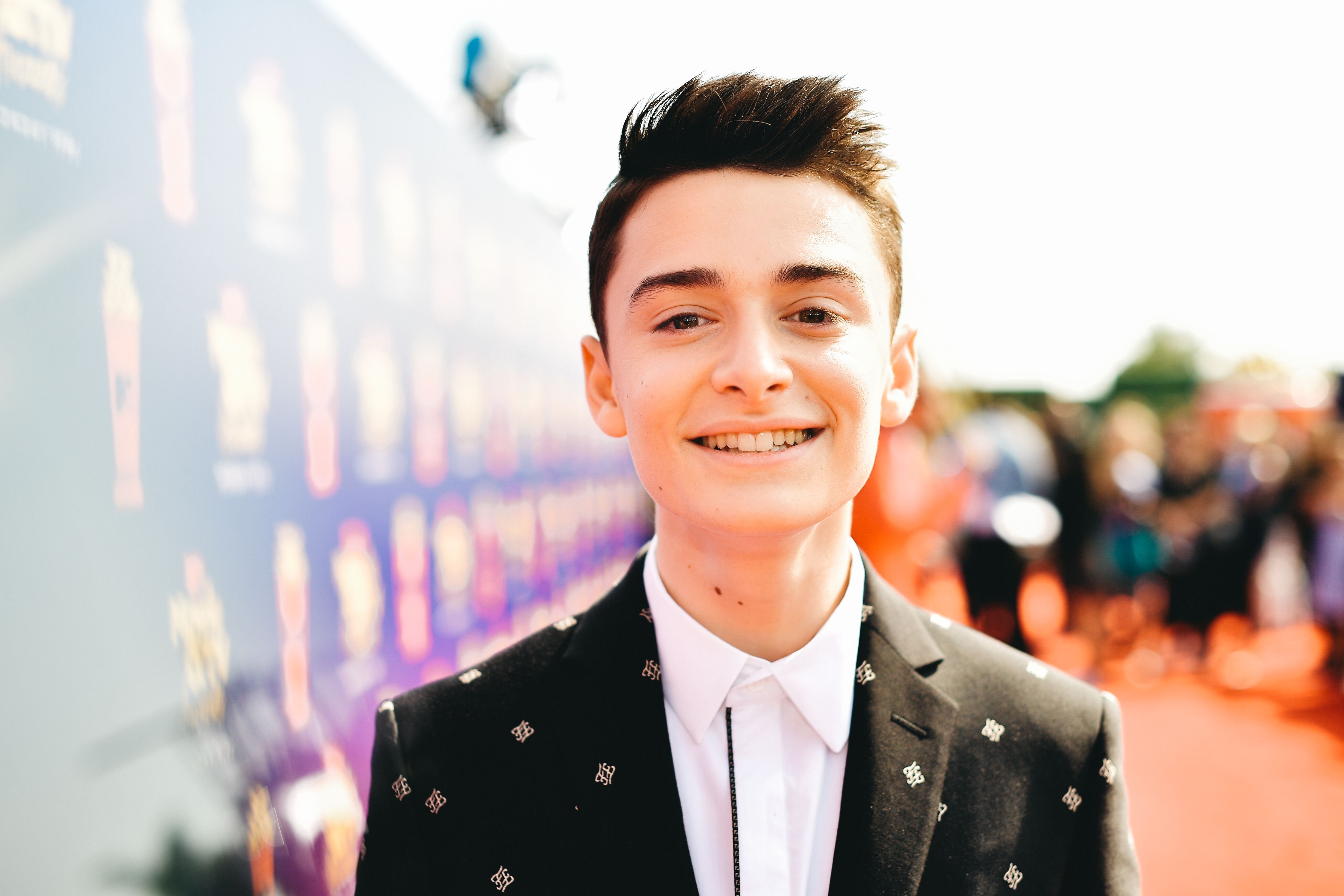 ---
After Stranger Things became a massive hit worldwide, the young stars were invited to the Golden Globes in 2017 for the first time and there were a couple of celebs the kids really wanted to meet. 
Totally unexpected but Noah was on the lookout for… Jennifer Lawrence! Looks like he was a big fan of Hunger Games at the time, but in 2019 when he was asked directly who his celebrity crush was he said Zendaya. Scoot over Tom Holland!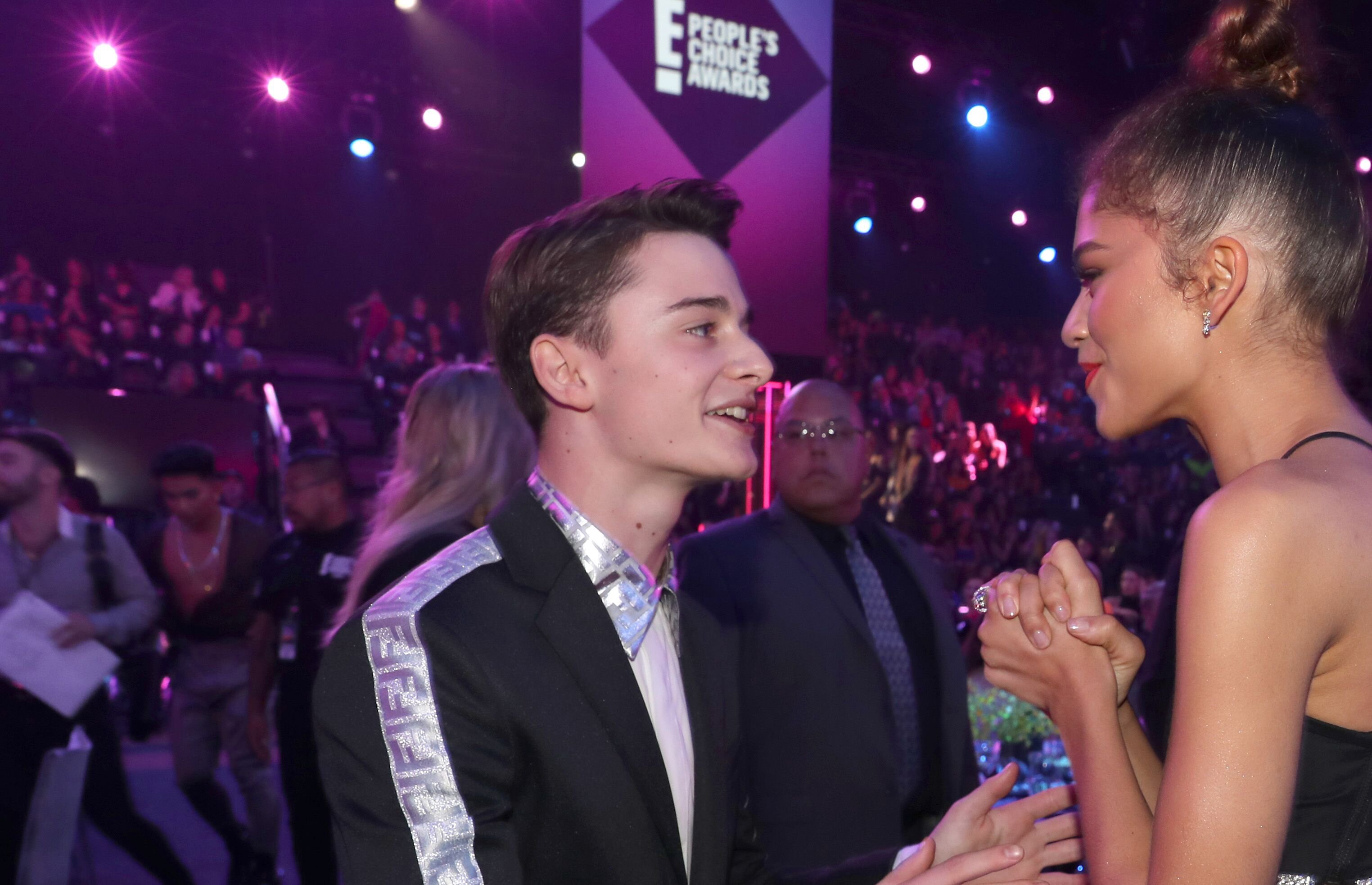 ---
Gaten Matarazzo
Turns out that Dusty-bun IRL has never mentioned his celebrity crush in public. But! We finally know why! Gaten's heart is actually taken! For two years now, Gaten has been dating Lizzy Yu, a 17-year-old musical theater performer. She became an Instagram sensation when Gaten finally confirmed their romance.
---
As he posted on Instagram: "I can't believe that I've been with this gorgeous girl for an entire year. It feels like our first date was yesterday but it also feels like it's been ten years. I love you so much and I don't think that there is any other way I would've wanted to spend this last year." 
---
Turns out Millie Bobby Brown spilled the beans on that much earlier. We all have a friend who cannot keep it together, right?! In one of her Instagram posts she wrote "I approve" - clearly hinting that Lizzy is now a part of their family.
Lizzy and Dustin have tons of pictures together! This year on March 4th Dustin made a similar post, marking their two-year anniversary. He wrote: "Can't even remember what it feels like not to have you at my side and I don't want to. I love you so much Liz." 
---
But it's not all that nice for the two. Internet trolls are constantly bumming Lizzy with messages on Instagram, calling her a gold-digger. As Gaten commented in one of his Instagram lives: "I think the funniest thing in the world is when people comment on Lizzy's page, like, 'Why are you dating him? Because he's on a show?' Like, dude? Have you talked to her about it?"
Matarazzo had to stand up for his girlfriend and shut down the haters, saying that they know nothing. People went as far as spreading rumors that she was cheating on Gaten with his brother.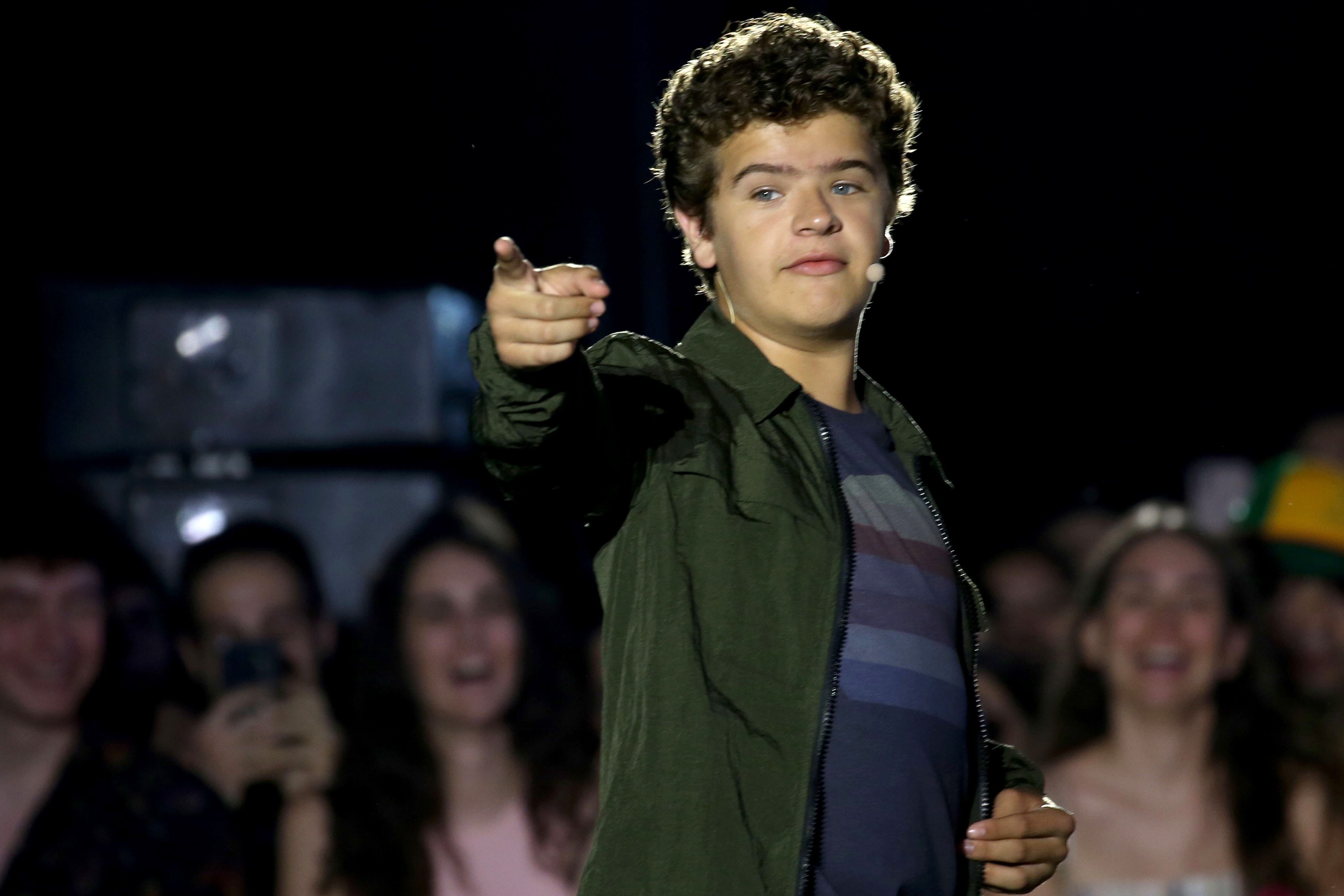 ---
Millie Bobby Brown
Millie is not only the cutest person you've ever seen, she's also over-the-top relatable. We don't know any other person that fangirls over so many celebs more than we do, besides Millie. So among thousands of celebrities, we could name, Millie's ultimate girl crush is Paris Jackson, daughter of Michael Jackson.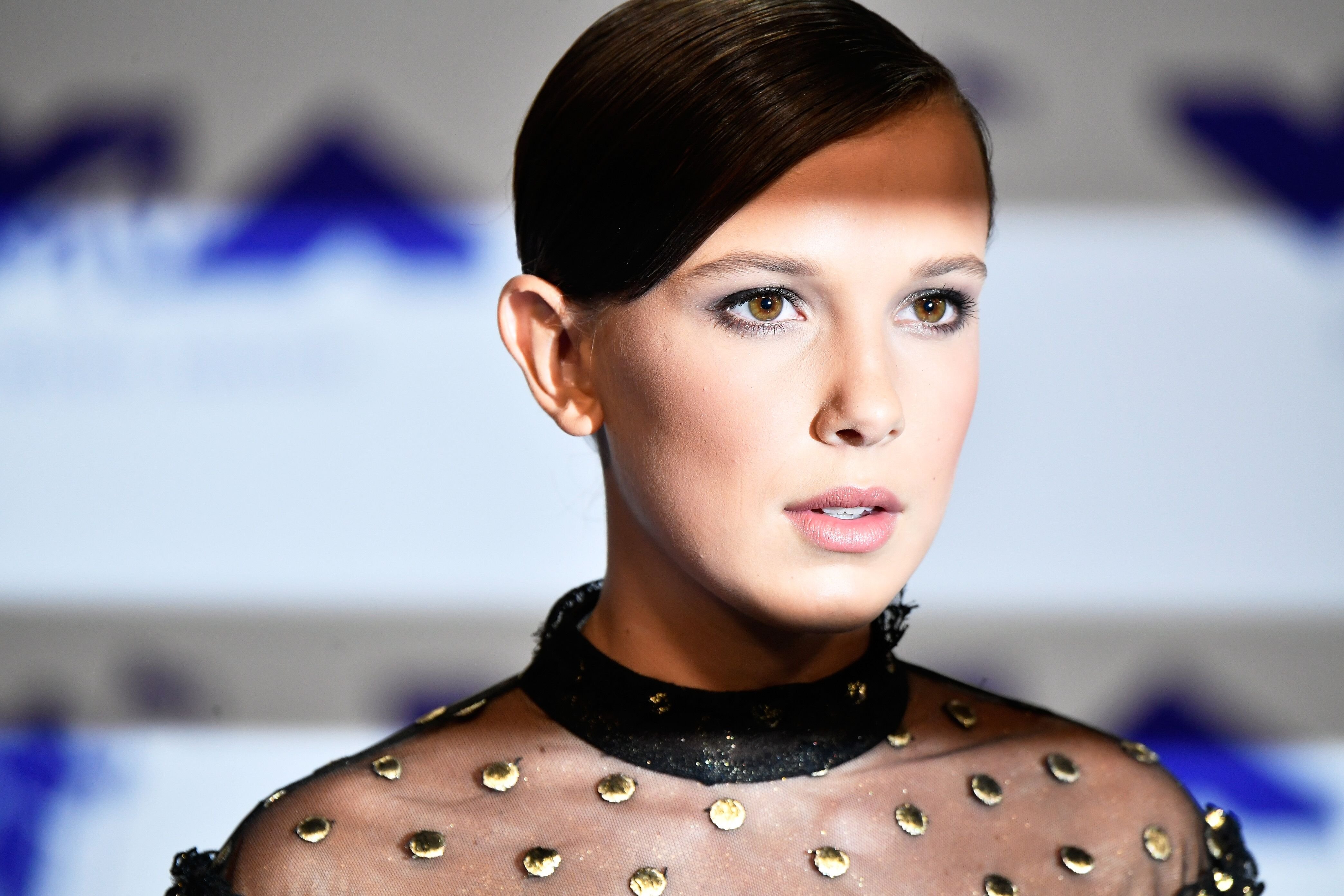 ---

"Paris Jackson. She's got great style. She's like a sister to me. And she plays the piano!" - Millie told W magazine last year.
Millie and Paris even modeled together for Calvin Klein with Lulu. Millie revealed that she can count her closest friends on one hand and Paris is definitely one of them.
---
And we know who else is among Millie's TOP 5 celeb BFFs! Millie is a huge fan of Dance Moms. So when she came to watch So You Think You Can Dance, she totally didn't expect that they would let her go backstage and meet Maddie Ziegler.
Ziegler says their first meeting was hilarious: "She was a fan of the show, Dance Moms, and she came to one of the So You Think You Can Dance tapings: I get back to my dressing room after, and I hadn't watched her show yet, so she was like fangirling, which is so funny!"
---
They instantly bonded and even decided to organize a sleepover but it became a total disaster! "She was like, 'Do you want to come over?' so I was like 'Sure! O.K.' So, I go over, and at three in the morning, the fire alarm comes on. "We all had to get rushed out of her apartment building. And I'm crying because I'm like, 'My first sleepover is ruined!' So, yeah, we've been through a lot." - said Millie on Ellen. 
---
Millie is totally relatable with her crush on Zach Efron too. Zach has even recorded a Happy B-day video for Millie, wearing a T-shirt that says "Eleven". It's practically Troy Bolton saying he loves you! Millie is also obsessed with Beyonce, Shawn Mendes, Ed Sheeran, and Niall Horan but her ultimate favorite is Leonardo DiCaprio
Millie loves him so much that she wanted Leo to be her long-lost brother on Stranger Things. She said: "I have already made a storyline. Leo, if you want to be in Stranger Things, here's the contract." Well, we can totally see Leo in the series but probably more like El's long-forgotten father than a brother, you know?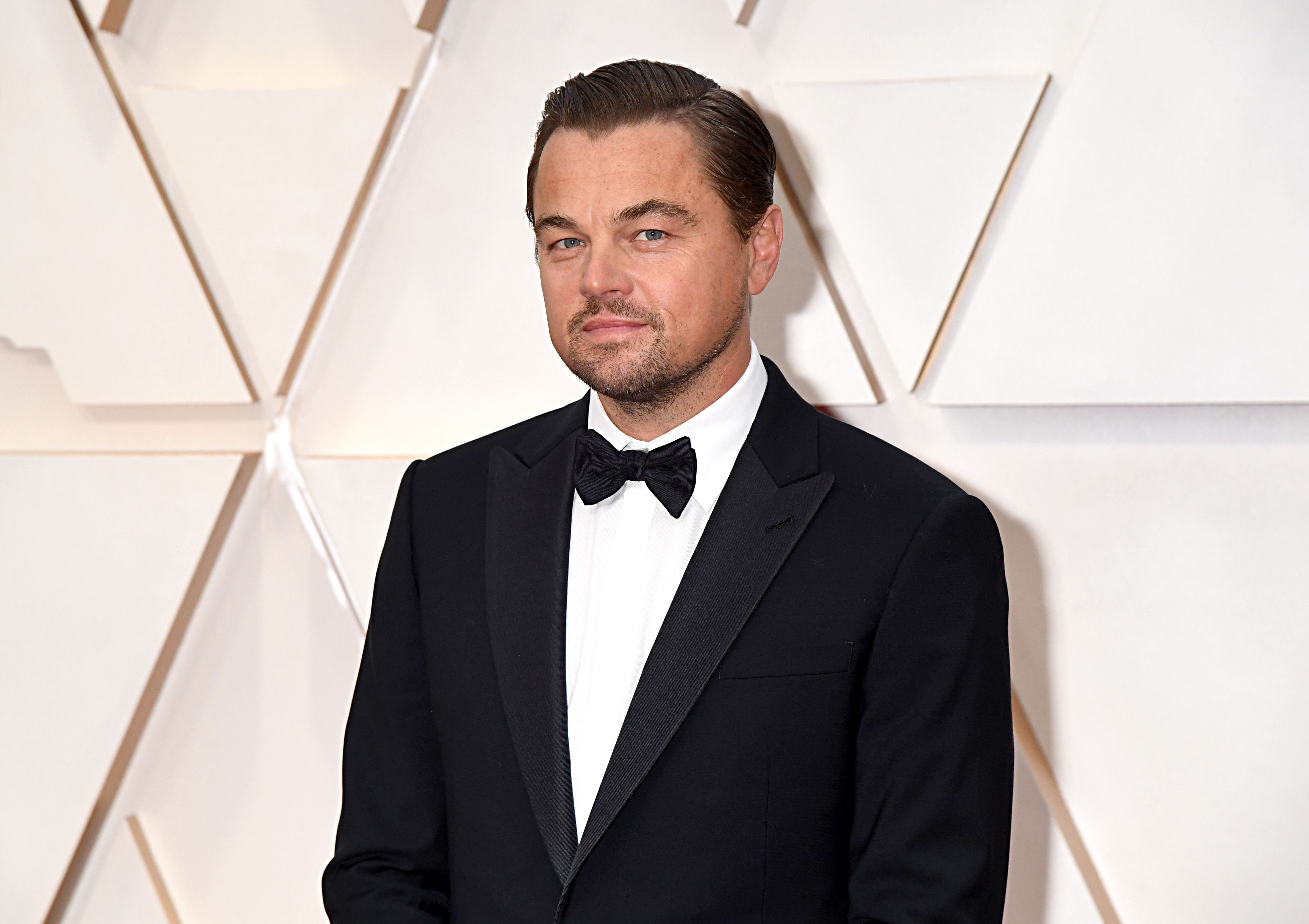 ---
Caleb McLaughlin
For a 17-year-old superstar, Caleb is unexpectedly pretty secretive about his love life. Caleb doesn't talk much about his celebrity crushes and says he's single right now. But we know for sure that Caleb's ultimate love is basketball. He's been playing since he started to walk and was even thinking of becoming a pro basketball player.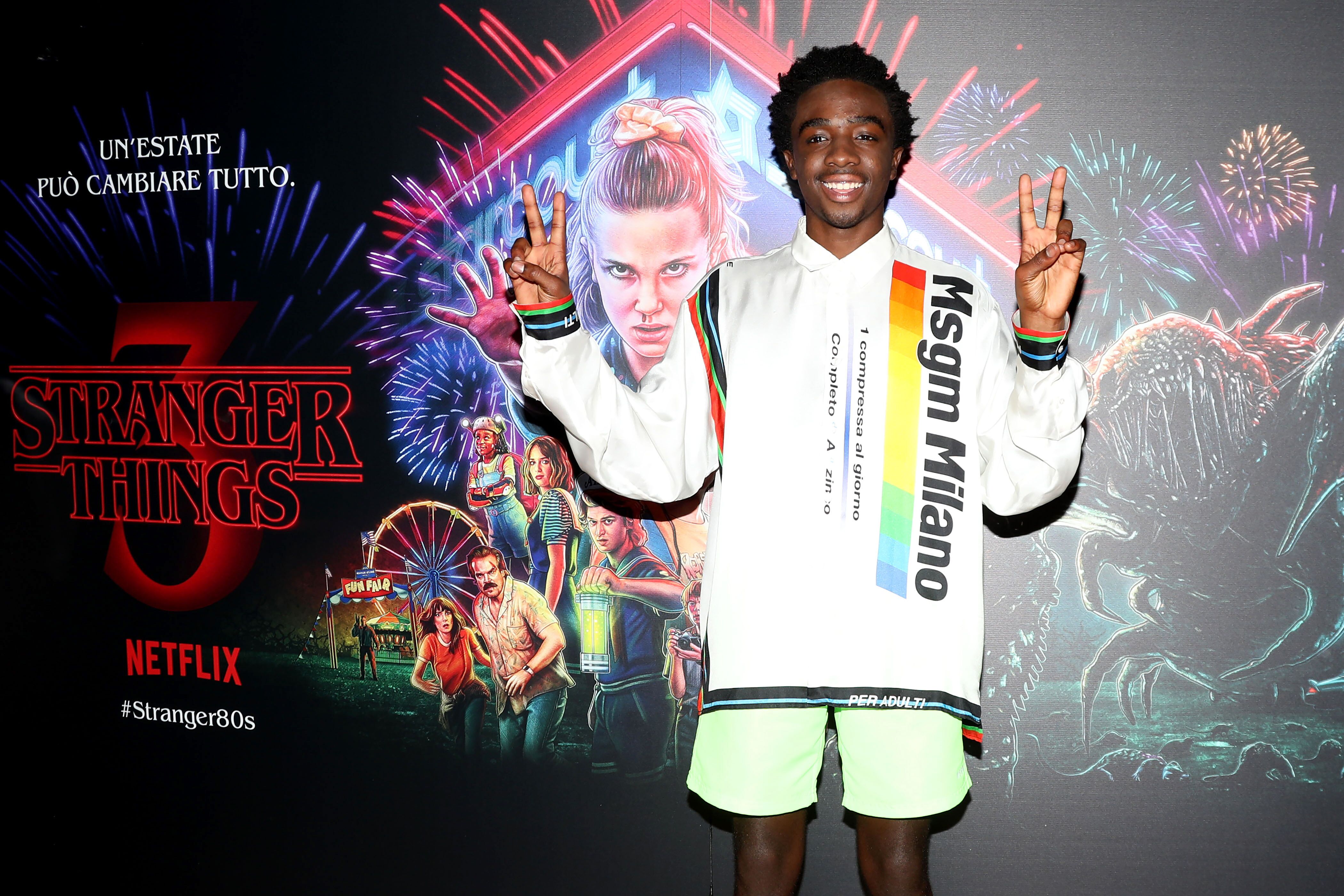 ---

As he said: "Well, for where I'm at in my life I think I'm pretty good. I mean I can't join a high school team or anything because of my job, but I feel like I'm pretty good." 
He was part of the Lakers in the 2018 NBA All-Star Celebrity Game, playing alongside Justin Bieber. It wasn't the best game in Celebs NBA history but Caleb managed to clean up the mess with a quality jump. 
---
Caleb is also extremely glad that he had a chance to meet Snoop Dogg, posting "This is a moment I'll always remember. Thank you for the Love Snoopdogg". Can we say that Caleb was as high as the seventh heaven of happiness?
---
Finn Wolfhard
Finn is 17 but it seems that he hasn't really dated yet. When the show just started, he received so many questions that had to make a Twitter post, saying: "I do not have a girlfriend! I'm only a baby boy!"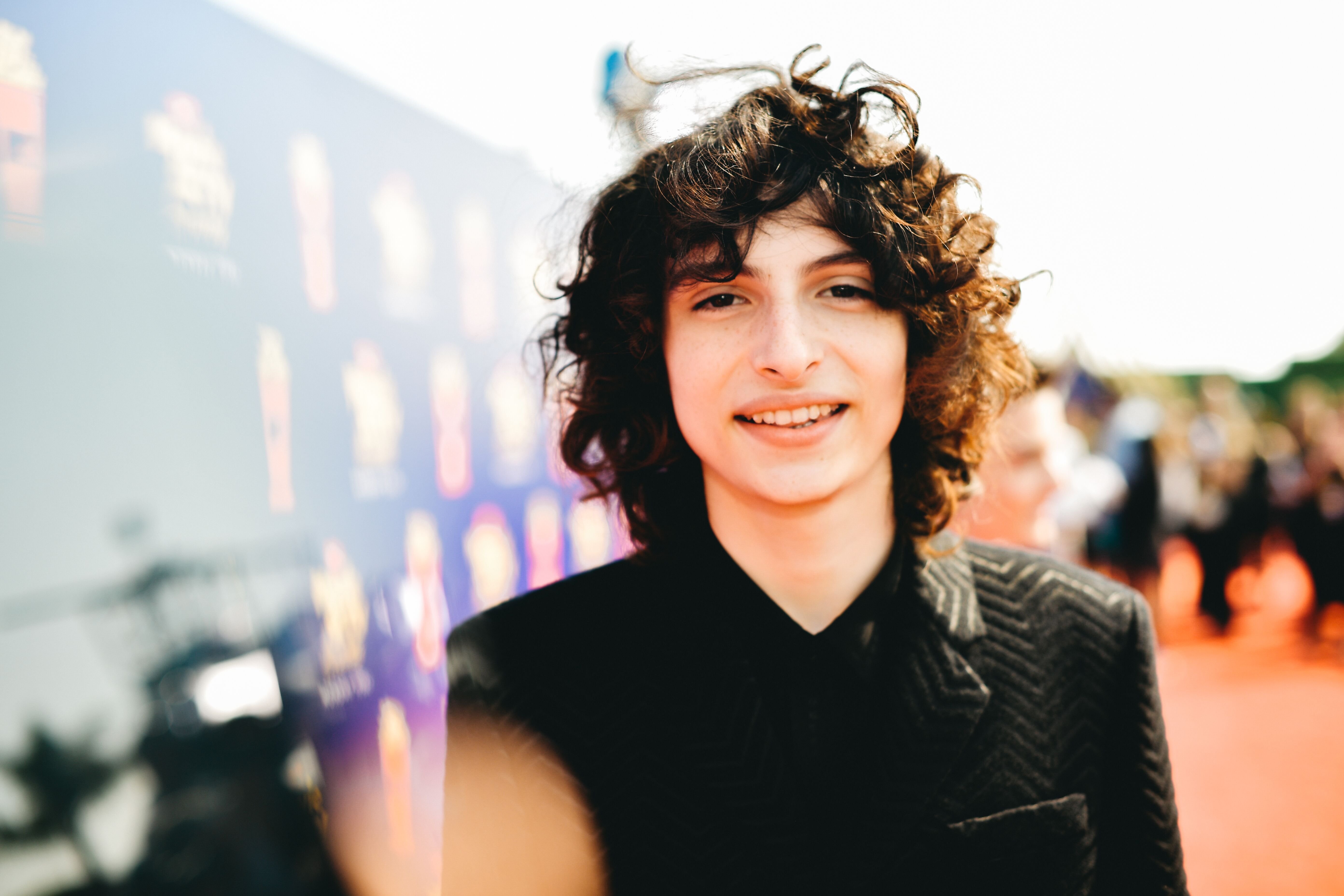 ---
He was 13 at the time, people! Clearly annoyed over it he made fun of those questions, posting a pic of Pennywise and calling him his girlfriend. But it doesn't mean that Finn doesn't have a celeb crush.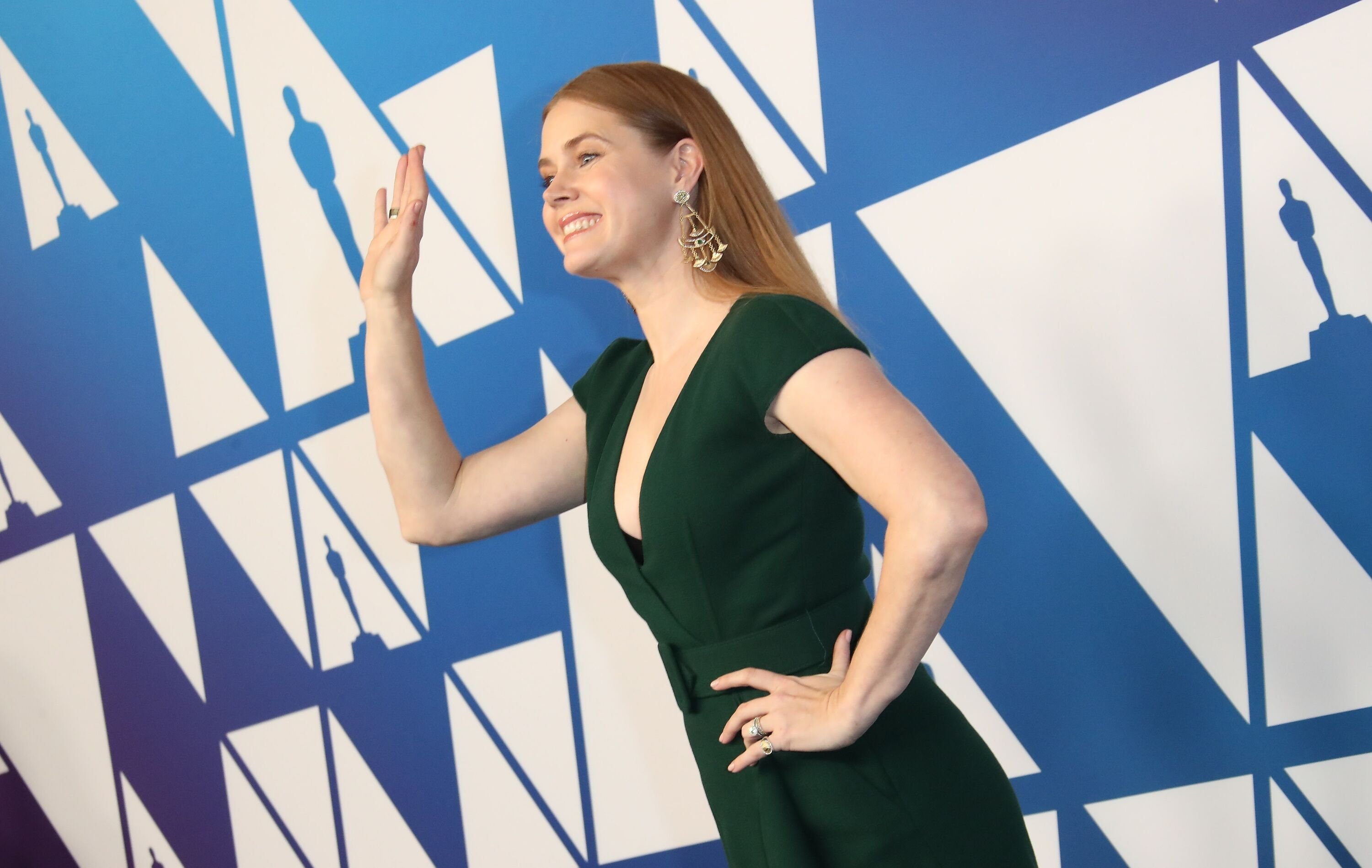 ---
After one of the Golden Globe Awards, Finn said that he was hoping to meet Amy Adams there. Quoting Finn "Amy Adams is pretty cool". A lot of fans were hoping for Finn and Millie to start dating IRL but it looks like they are just really close friends.
Noah, though, is making fun of these two for sure. Under the post that said "tag two people that want to hook up with each other to make things awkward" Noah tagged Millie and Finn.