Weird Cat Behaviors
From sneaking into your blanket to investigating what's cooking in the pot, cats can be curious critters! But to date, there's no proper conclusion why cats behave weirdly at times—though their actions seem to underline the ambiance with fun and laughter. Figuring out why they end up with those strange behaviors can be quite puzzling, and you might wonder what to do if things go out of control and unexplainable with your cat. To understand your cat and his actions, take note of some of these behaviors that might give you some insight on your little paw mate!
Rolling and Cuddling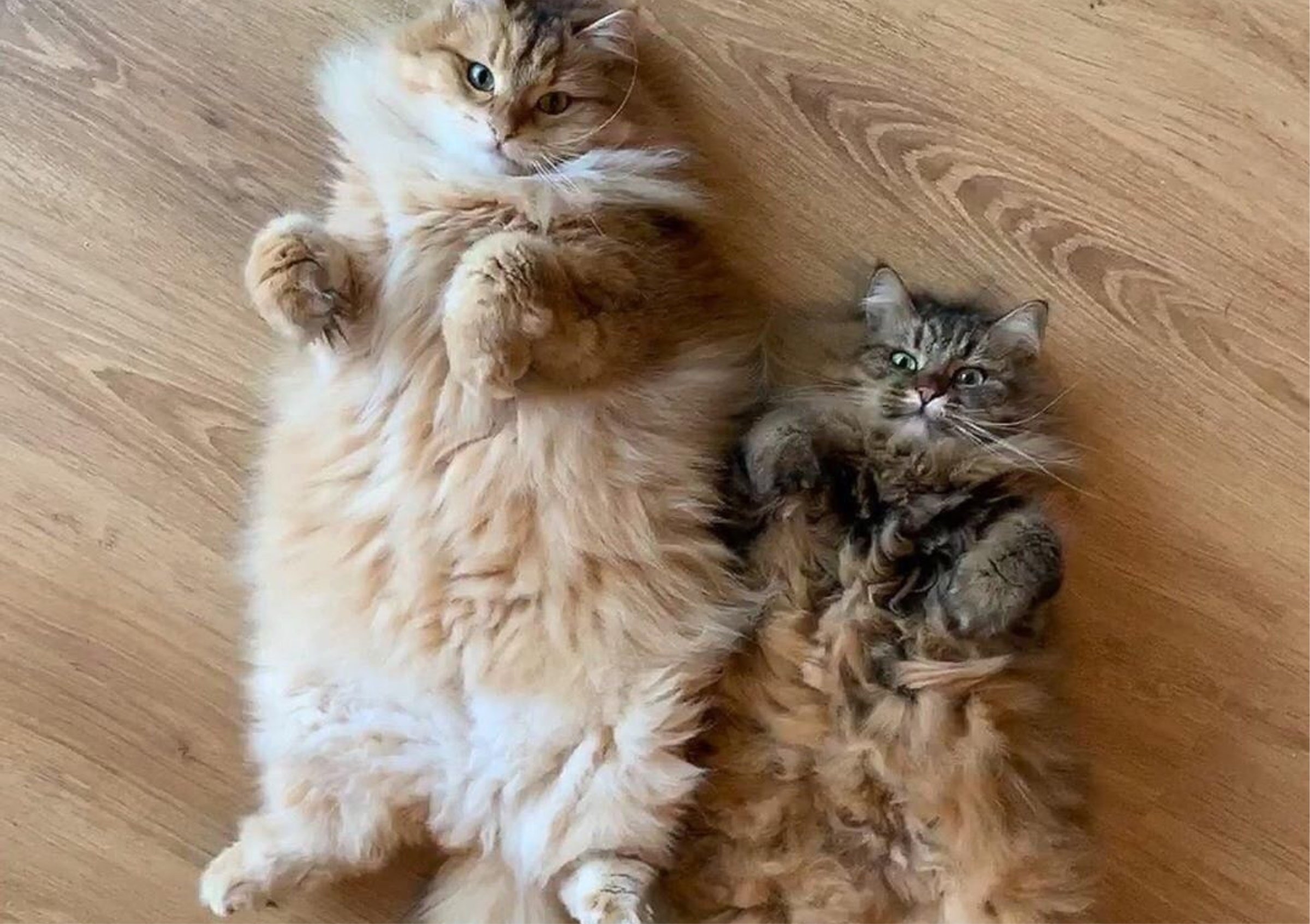 At times, you might have an 'Awwww' moment, especially when your cat flips around either in front of you or in between your legs while standing. If that's the case, it could be either two ways around—he typically signals how safe he feels when he's with you, or maybe he's quite an attention seeker who would go to any extent to grab your looks on him. It could also mean that he has munched on catnip, making him a bit drowsy!
Head Bumping
When your cat continuously bumps you with his head, it's just his way of saying, "I love you!" Perhaps, felines make good communicators, and they know every tactic to get their favorite snacks or a gentle brush on their back from you. Moreover, bumping lets them now that you belong only to them, and cats end up doing this all the time, especially when you pamper your other cat or dog, your kid, or even when you talk to your neighbors. But if your cat doesn't head-butt you, don't worry—they mimic other ways to express their affection!
Winking or Blinking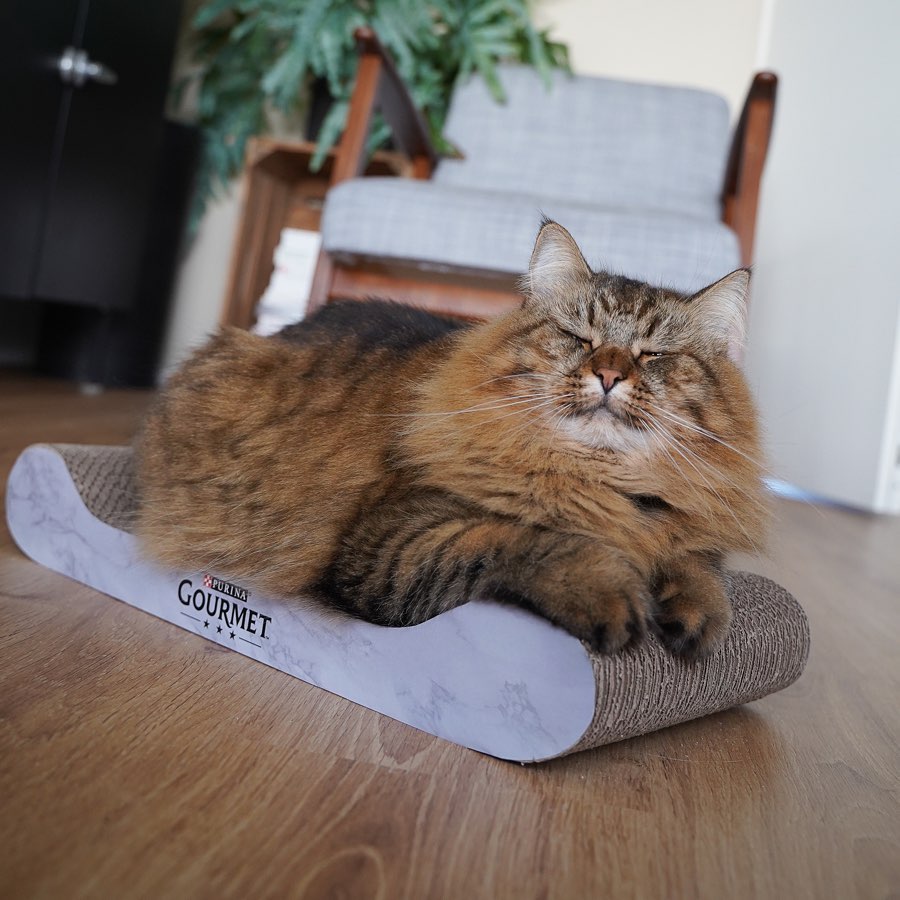 When you cat winks at you, you might wonder whether he's flirting with you! Perhaps, that might be a way to interpret the kitty eye communication, sometimes termed a 'cat kiss'! A slow cat-eye blink is a great compliment that is nothing more than a non-threat signal that felines use with each other and the people they're comfortable with. Moreover, you can reciprocate the same signal to your cat with a slow blink.
Napping in Tight Places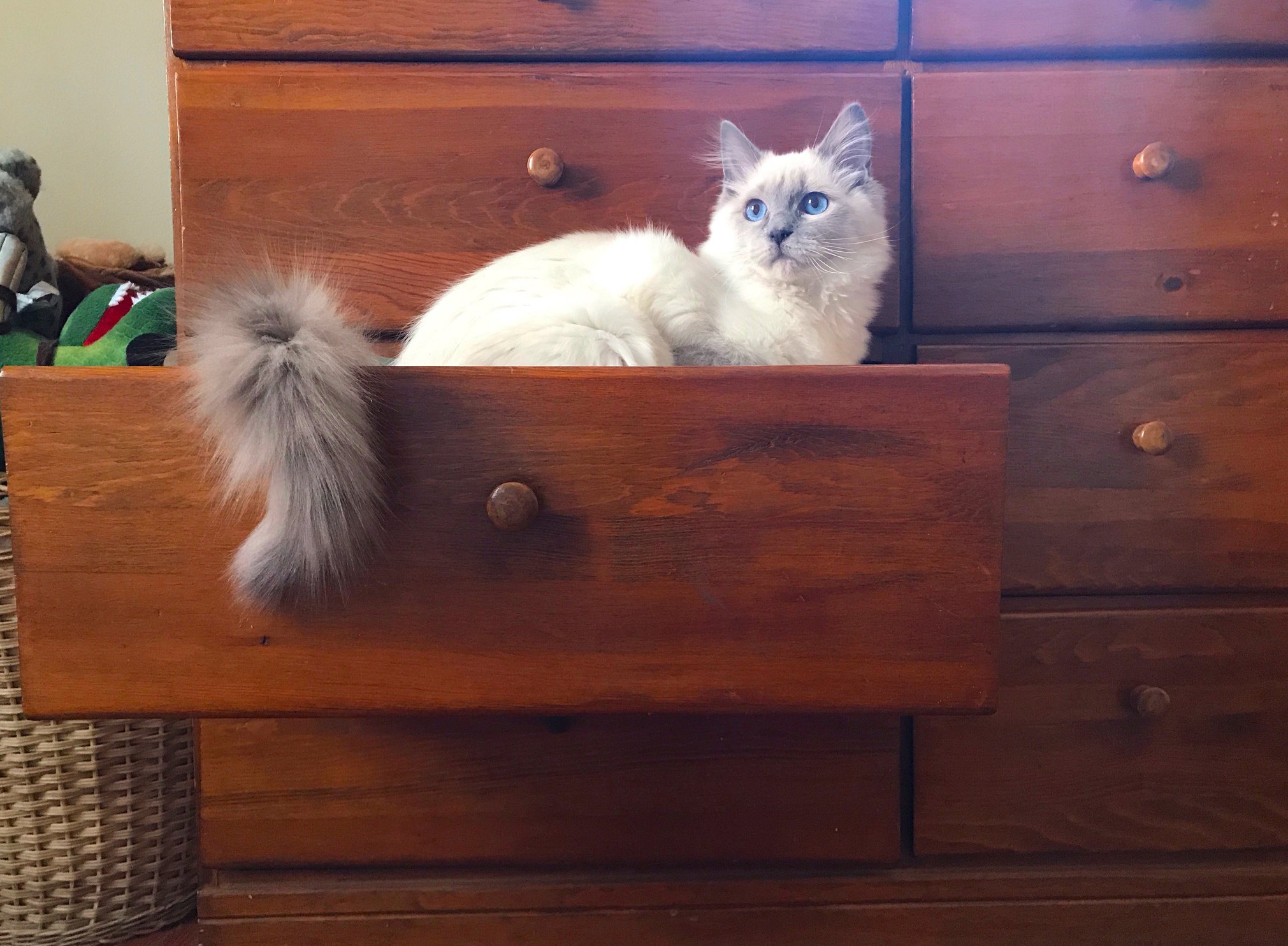 Cats love to sleep almost anywhere they encounter comfort and warmth! That being said, how often have you noticed your cat napping in an old carton box or your laundry basket? Perhaps, they enjoy taking down a slumber in small places like dresser drawers, bathroom cabinets, or even closet corners since they feel that they are cozy and safe. This odd behavior can be traced back to their ancestors, who would sleep in their hideouts to avoid predators and unwanted disturbances.
They Ignore You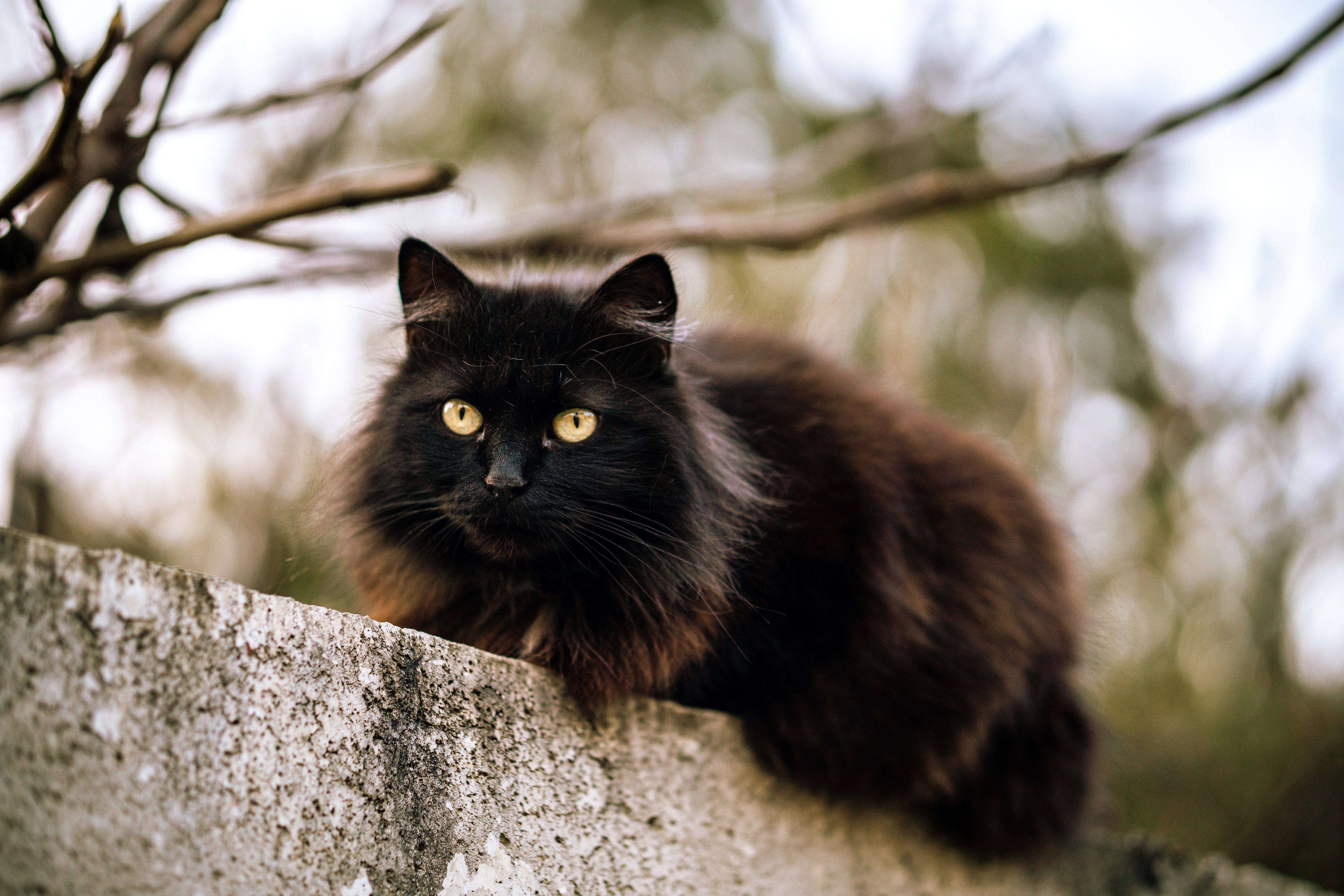 If you believe that ignorance is something humans use to draw extra attention, the perhaps not—cats know this trick too! If your cat ignores you and never addresses you back with a purr or a 'meow,' it probably means that you did something that offended him. Perhaps, these notoriously independent furry beings need a little time to themselves, and it's always advisable to leave your cat alone when he acts this way. Don't worry—cats turn back very quickly for some attention when they want it.
Knocking Things Over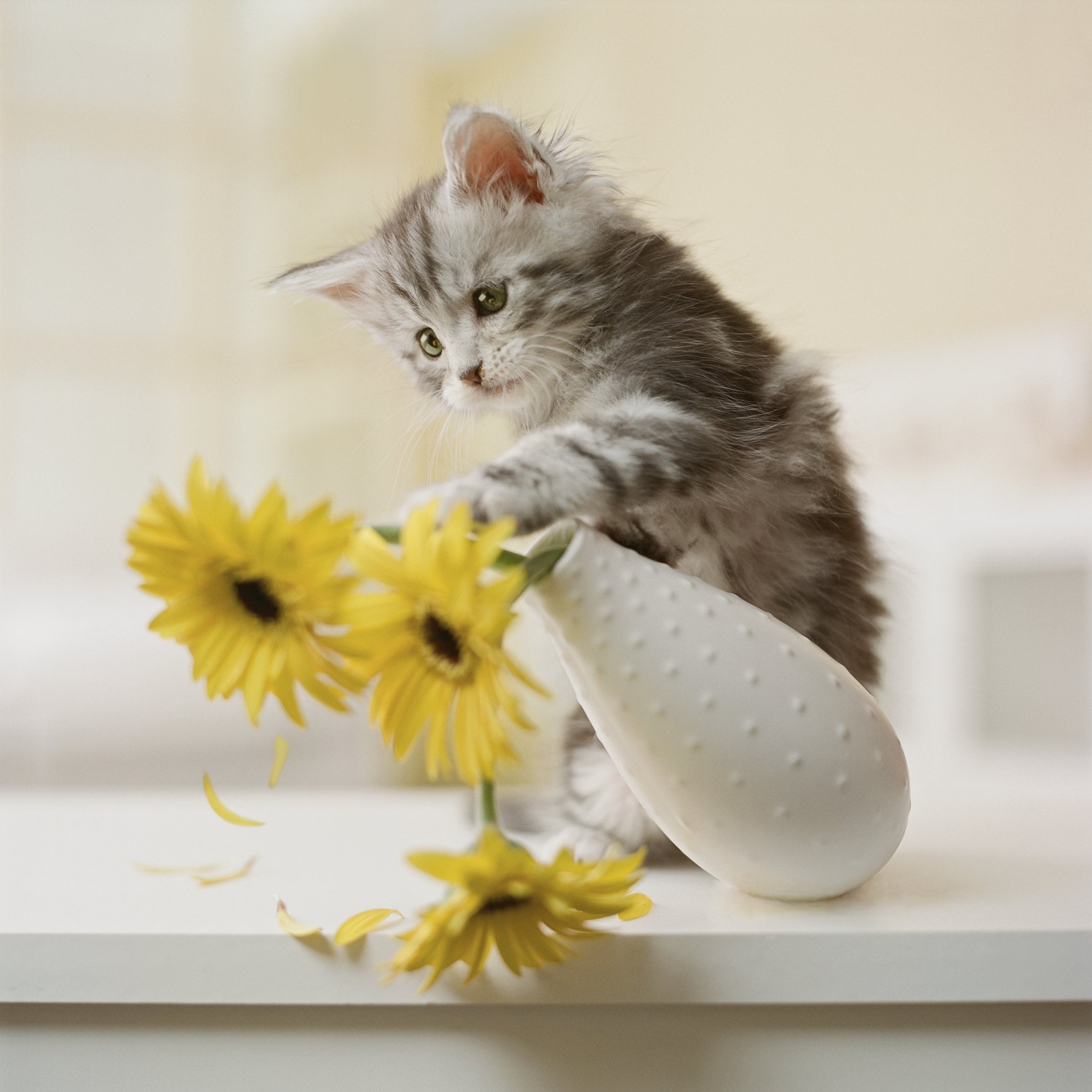 This happens almost all the time—whether you're in the house or gone for a few hours—your cat knocks things around! Though it can be startling and quite annoying when your cat shoves a book off the shelf or pushes over a framed picture, it is normal. Moreover, cats have sensitive paws, and they love to swat things around to check them. Getting to the peak of it, cats sometimes knock things down on purpose, especially to seek your attention.
Sipping from the Faucet
Almost every cat sips from the faucet, despite having a bowl of water around. Mostly, they'll jump into the sink and wait for you to switch on the faucet! Perhaps, this odd behavior is traced back to their wildcat ancestors. Some cats always consider it safest to drink running water than from a stagnant puddle or bowl. If you don't mind your feline taking an occasional sip from the tap, you don't need to worry. However, if they become too demanding with their request to turn on the faucet, you can try setting up a shallow fountain for them to enjoy a sip whenever they want.
Sleeping on Your Laptop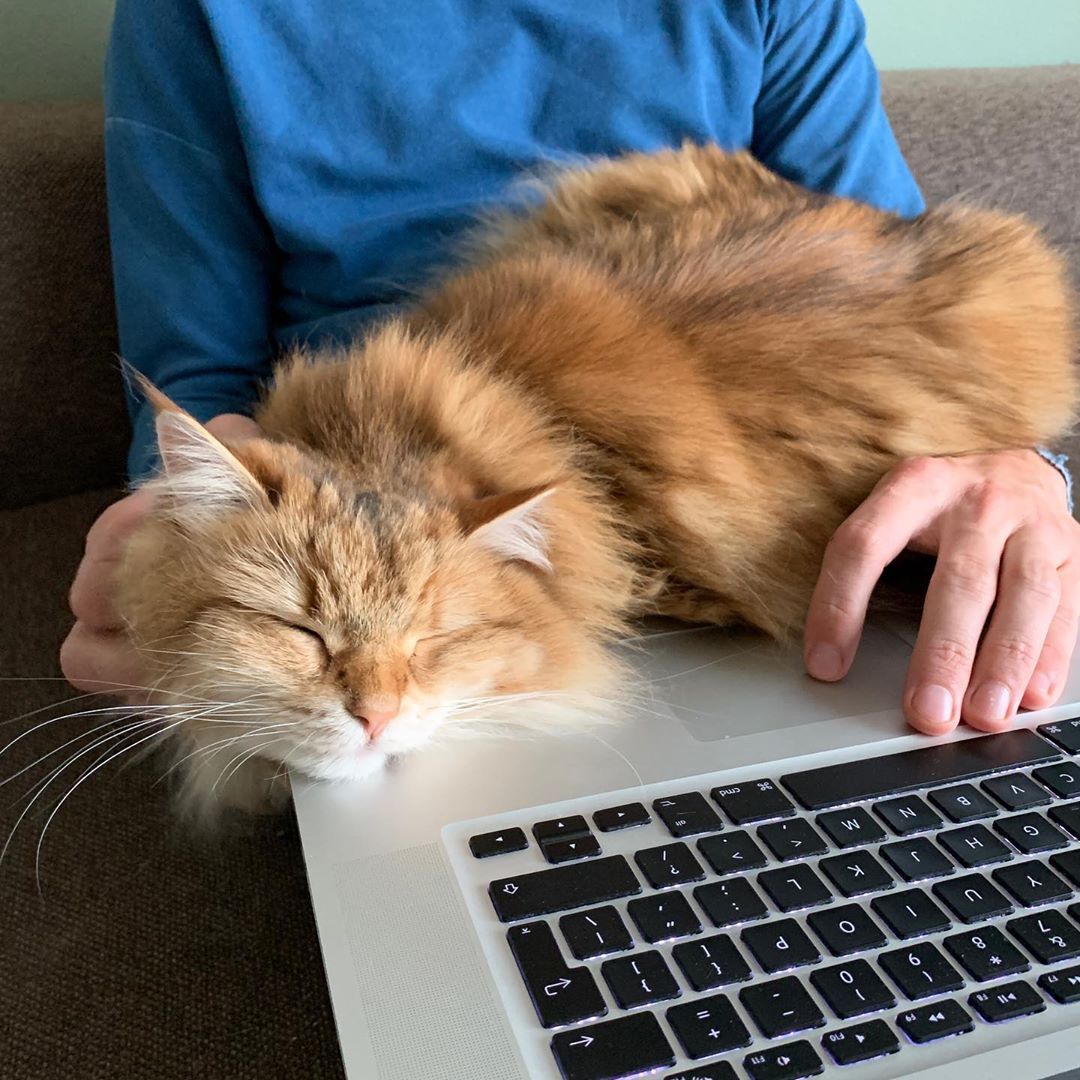 Agreed—most cats love to cuddle and purr themselves to sleep in warm places, including your laptop! You might have turned on your laptop and left it to attend a phone call, only to find that your feline has snored off to sleep on the keyboard! Perhaps, this is what most cat owners confess. Moreover, it's also a tactic a cat uses to divert your attention to him. Cats can be very smart at times!
Staying Up All Night
Though your cat's night-owl activity might be quite annoying, this is what most of them prefer. It can also be a habit they inherited from their ancestors who loved to hunt in low light, especially to take advantage of their sharp eyesight. While this behavior is normal, it could be annoying to everyone who is trying to get a good night's sleep. To rotate their odd sleeping patterns, you can have them play with interactive toys during the day and offer them a small meal before bedtime. If your cats let out funny noises in the middle of the night or show any signs of pain, it is advisable to visit your veterinarian.
Chattering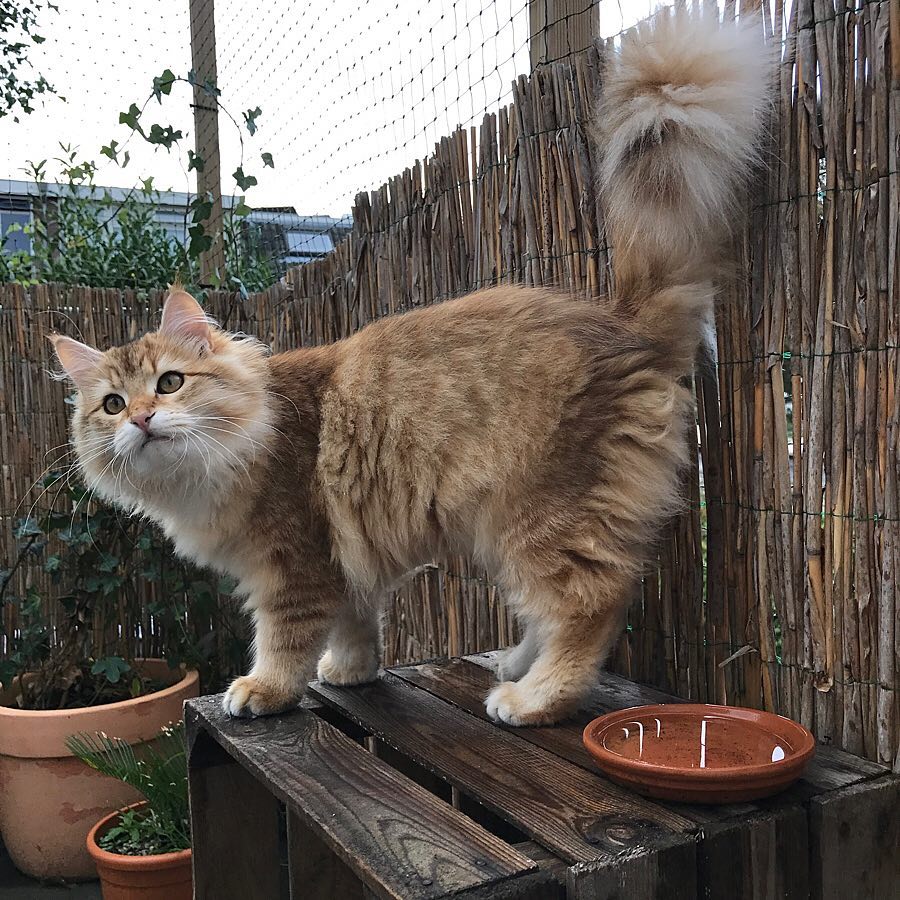 Have you ever heard your cat letting out funny chatters, especially while watching birds flying around the yard? Cats have this strange way of conversing with birds pecking on garden fruits or even crows sitting on the rooftop. Perhaps, these funny sounds come from their excitement at seeing potential prey fused with the annoyance of not being able to snack on them. Moreover, cats can also make other noises like chirping, hacking, and yowling when encountering birds and insects.
Chewing Strange Things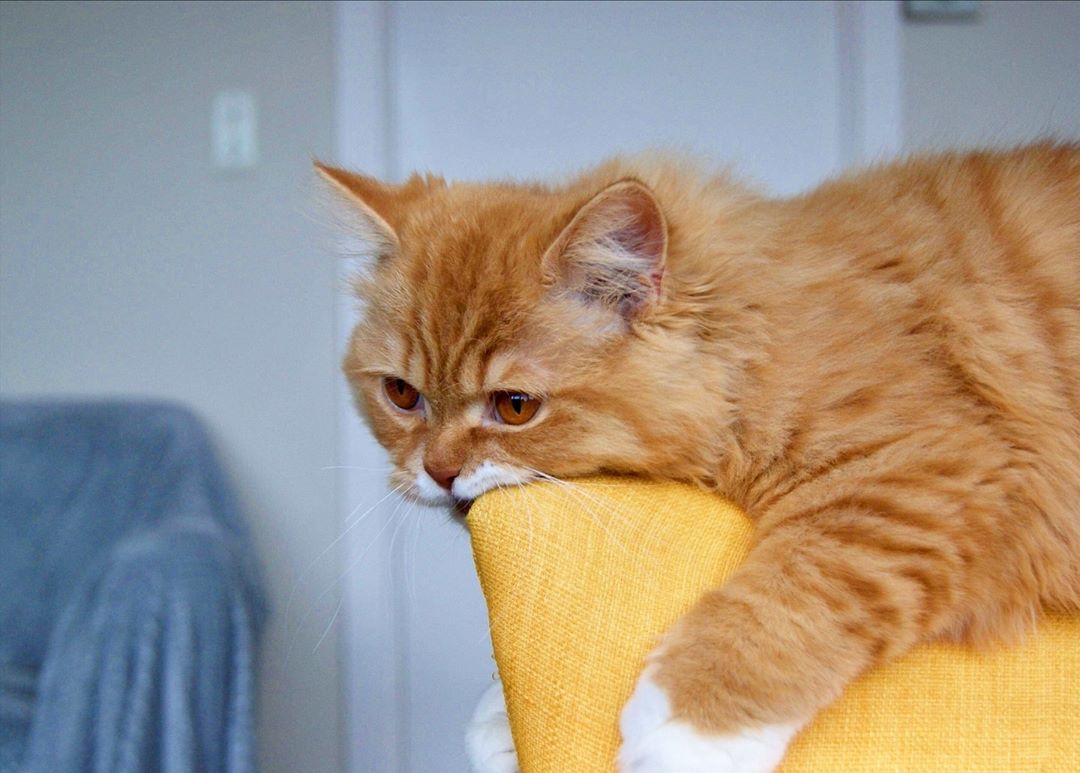 Some cats chew on weird things, like socks, plastic bags, or rubber bands. While this odd behavior can be due to boredom, it can also be the initial signs of illness or anxiety. It can also occur in felines who were weaned quite early and feel the need to "nurse" on soft items like stuffed toys or blankets. If you encounter your cat chewing inedible things, you should immediately visit your vet since this habit is dangerous and might cause choking and intestinal blockages, along with other problems.
Kneading You with Their Paws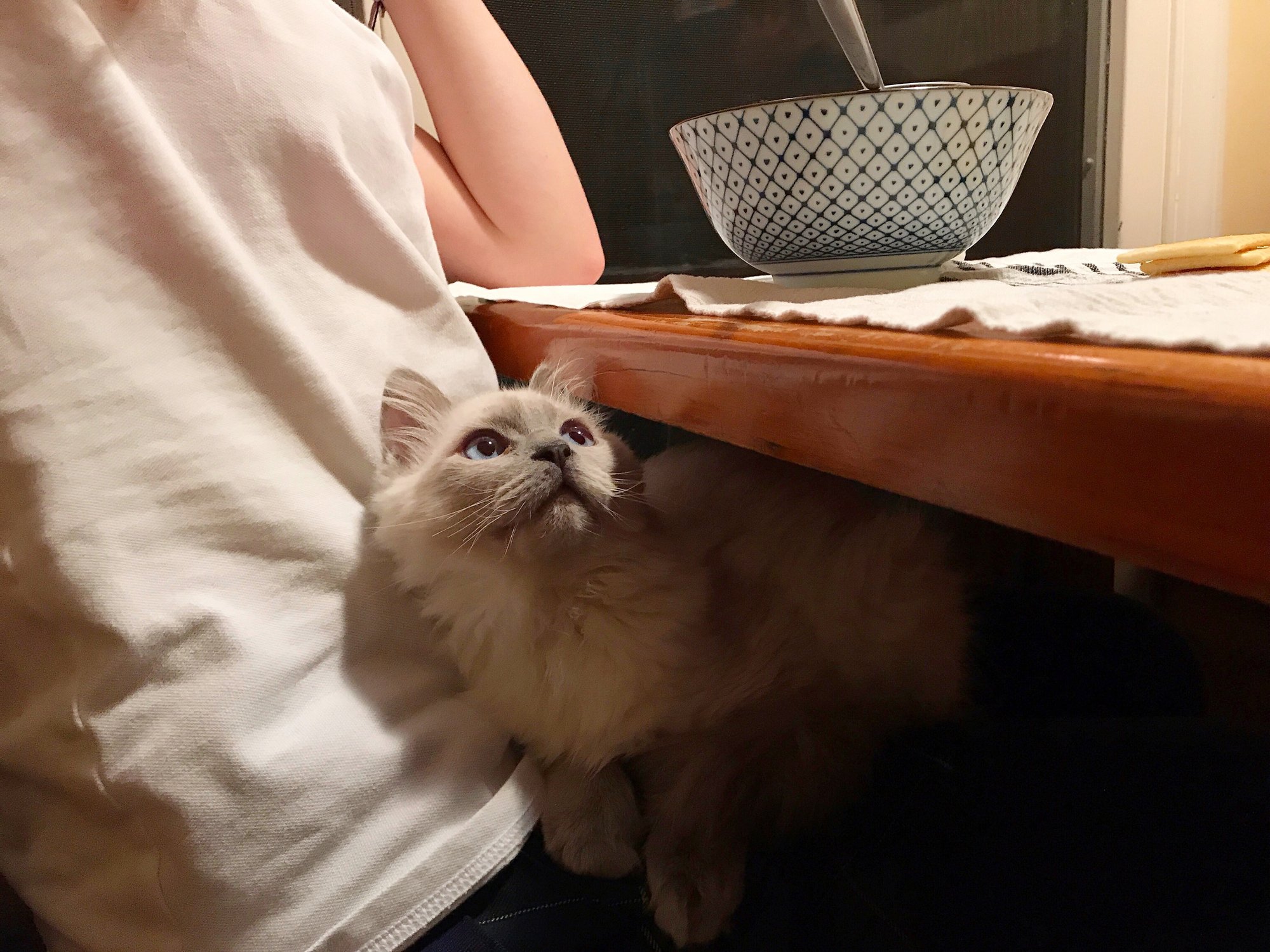 There can be nothing as relaxing and enjoyable when you feel your cat's paws kneading on you! It's kind of how they reprise their kitten days when they would press their mom's tummy to stimulate the milk flow. Moreover, adult cats do this simply because they might feel relaxed and content. Though this is their way of showing love and satisfaction, it is advisable to trim their claws down if your cat loves kneading on your thighs or bare legs.
Sniffing Your Face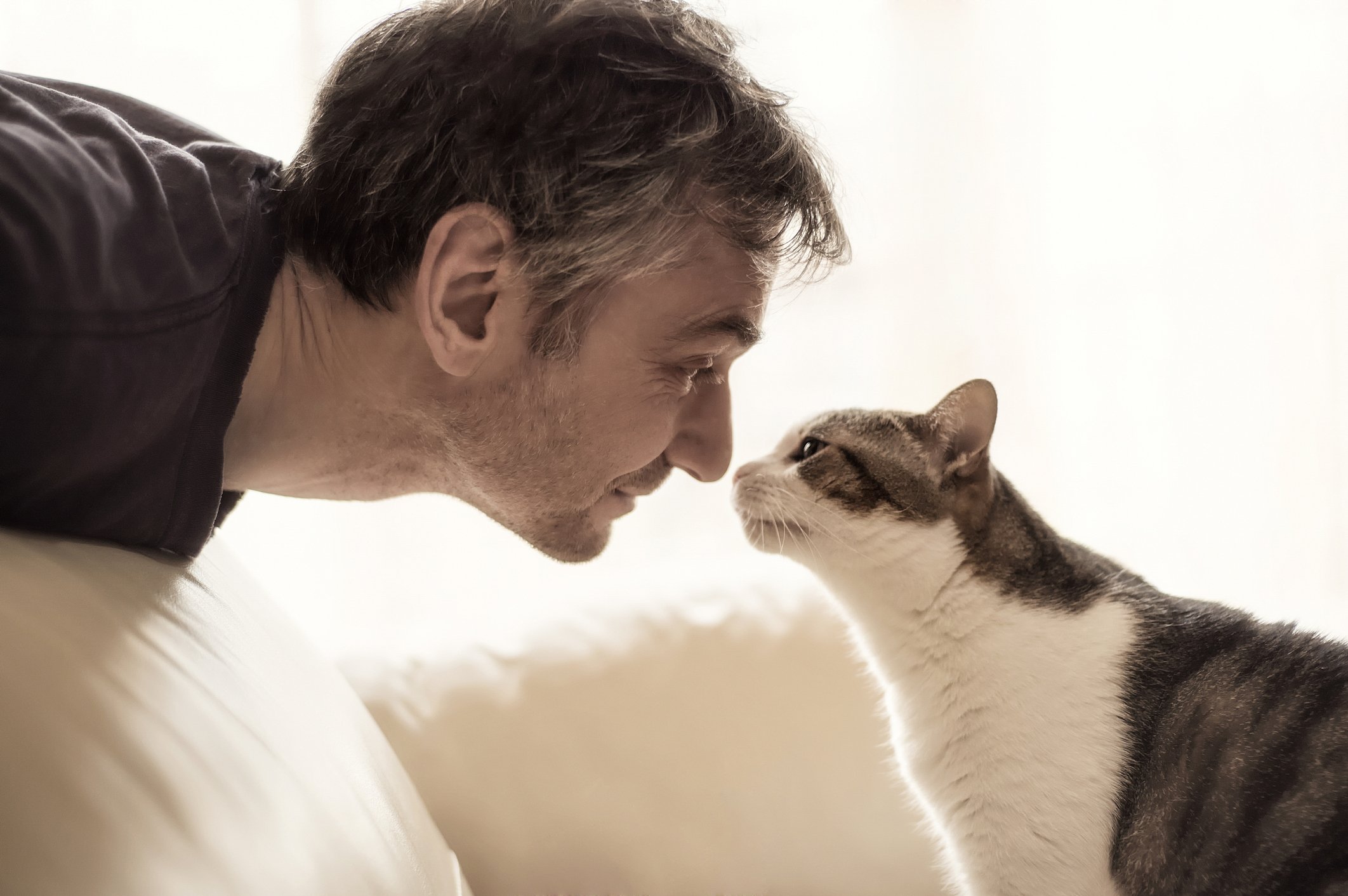 Unlike dogs that can catch your scent from far distances, cats have the urge to get them closer to you and sniff your hair, face, and breath. Though this strange behavior of cats might seem weird, it is their way of feeling relaxed and assured that they are with their owner and not anyone else. Moreover, cats never adapt themselves to people whom they are not familiar with, and each time you pamper your cat, they might sometimes sniff you to make sure that it's you and not a stranger.
Presenting a View of Their Rear End to You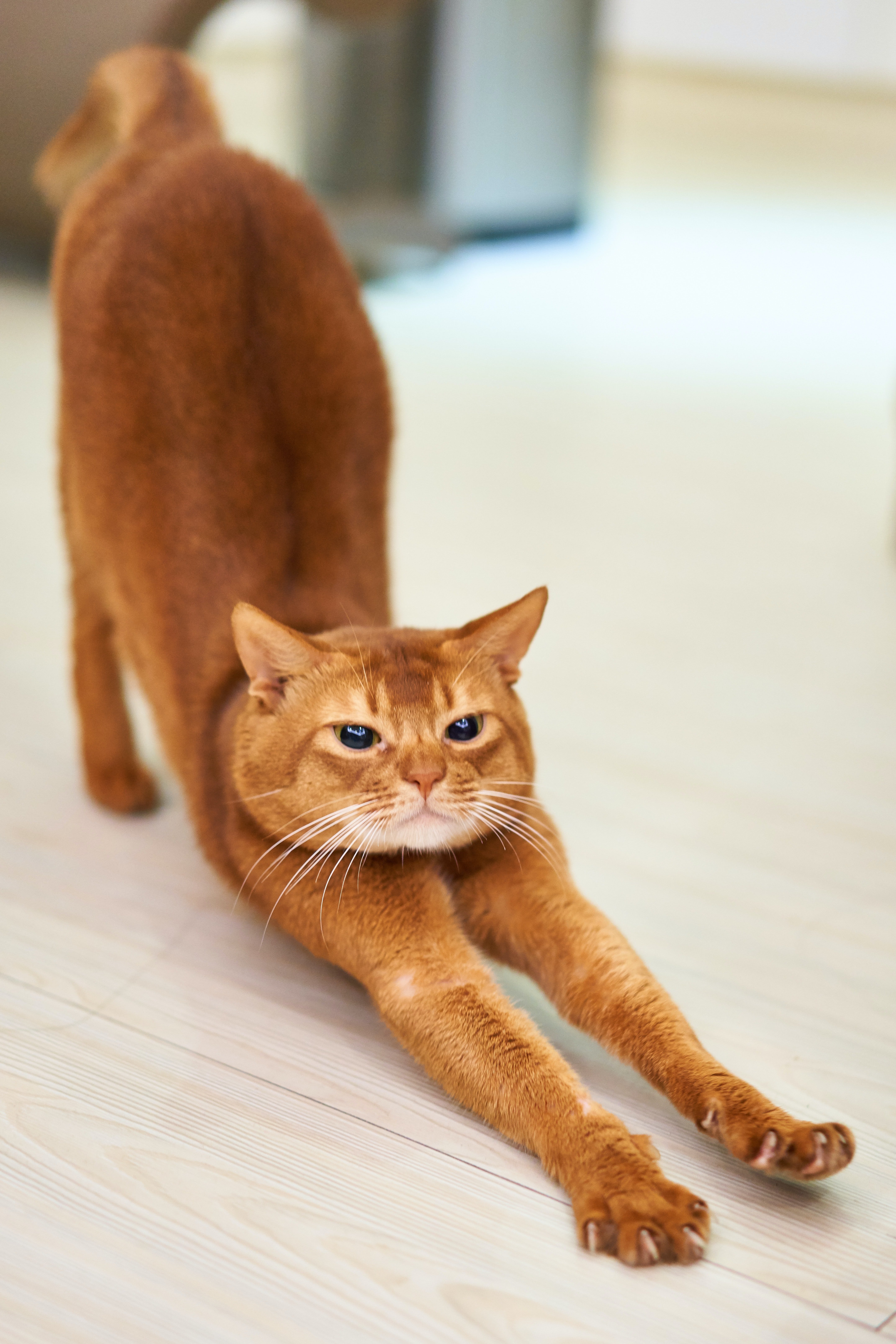 Though this isn't entirely appealing, cats have their way of letting out their feelings for you—especially by giving you a glimpse of their rear end! What's up with presenting his tail to your face? Well, your cat's odd action is nothing but a backhanded compliment! A raised tail with a glimpse of his rear end is his way of expressing how safe he feels with you, and cats love to flaunt their contentment in front of other cats. To reciprocate to his odd yet loving gesture, you can scratch where he likes the best—maybe his tummy or below his neck!
Interrupting Phone Calls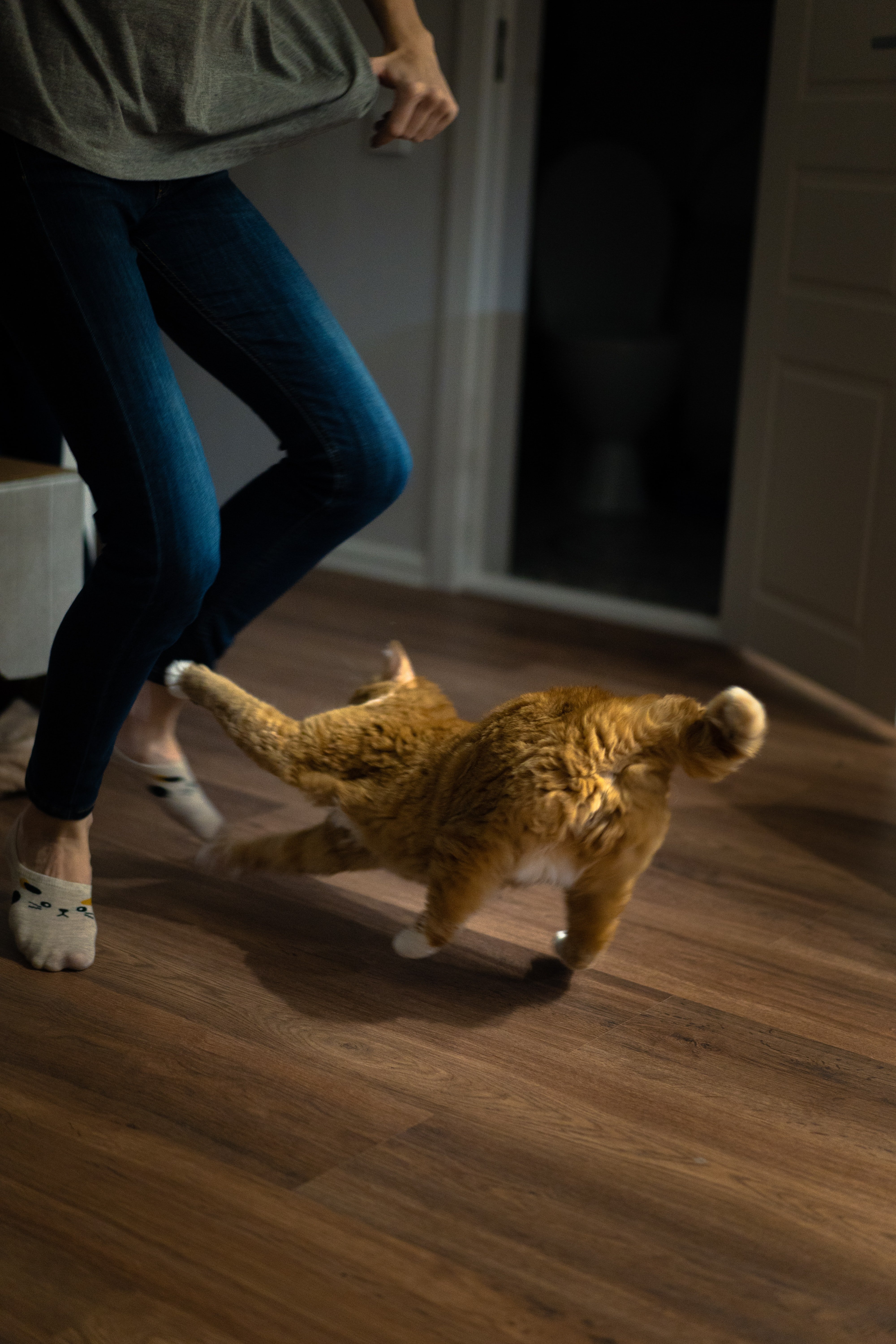 Does your cat rub your legs and throw big eyes at you when you're on a phone call or at the keyboard? If he does this continuously, it's nothing alarming, and your cat is just finding a way to seek your attention, especially when you're drawn into your computer screen or busy talking over the phone. Moreover, cats tend to become jealous of the things that garner your attention and feel the necessity to somehow grab it to them. The solution is to give your cat a gentle rub on his back or stimulate him with interactive toys to make sure he doesn't distract you when you're busy.
Perhaps, there are so many odd things cats do that go unnoticed! Next time you notice your cat doing any or all of these, you might give your feline a second look with a more in-depth interpretation of his funny actions! Has your cat done something like this that left you confused and wondering why?! Share your experience in the comments section!
Sources: The Drake Center for Veterinary Care, Hill's Pet