Are These Retro Or Real-Life Dating Tips?
In today's social scene, dating apps and filtering through pictures is the norm. Between trying to super like your crush and decide if you're being catfished, it's a full-time job! What were people doing back in the day that we no longer do? In the old times of courting and going steady, did any of their advice stick? Let's take a look at what grandma and grandpa used to preach! Here's a collection of our favorite outdated philosophies.
Rule 1: Play Hard To Get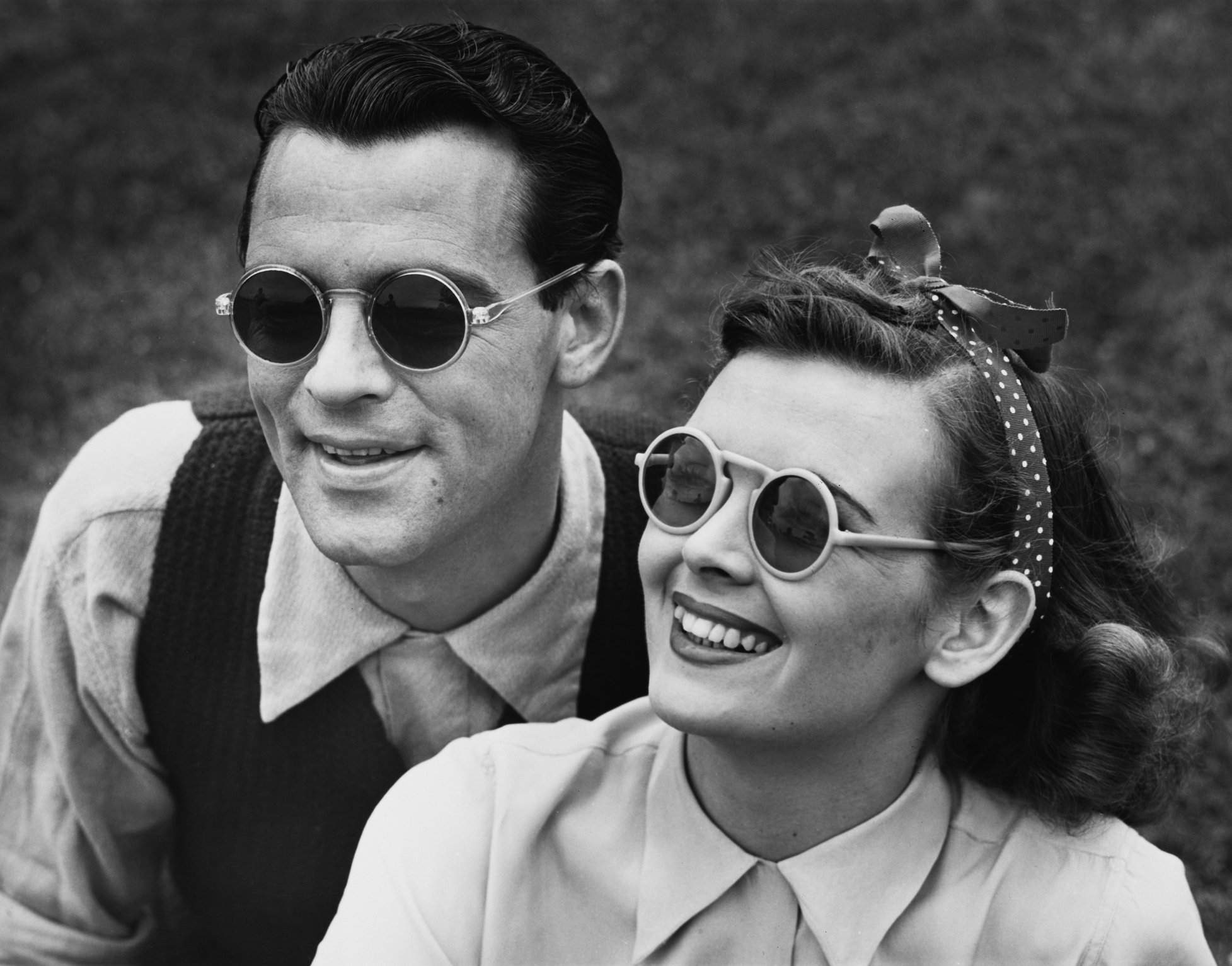 This ongoing debate still doesn't have a resolution, to play hard or to play direct? It feels like we can't find a solid answer! From the past, playing hard to get was encouraged to start the courtship and romance. Today, we're chasing more than one person, plus everyone lives hectic lives with friends and other responsibilities. We think if you're interested- express it! Shoot your shot in 2020 or stay single, as long as you're happy!
Rule 2: Be A Queen At Entertaining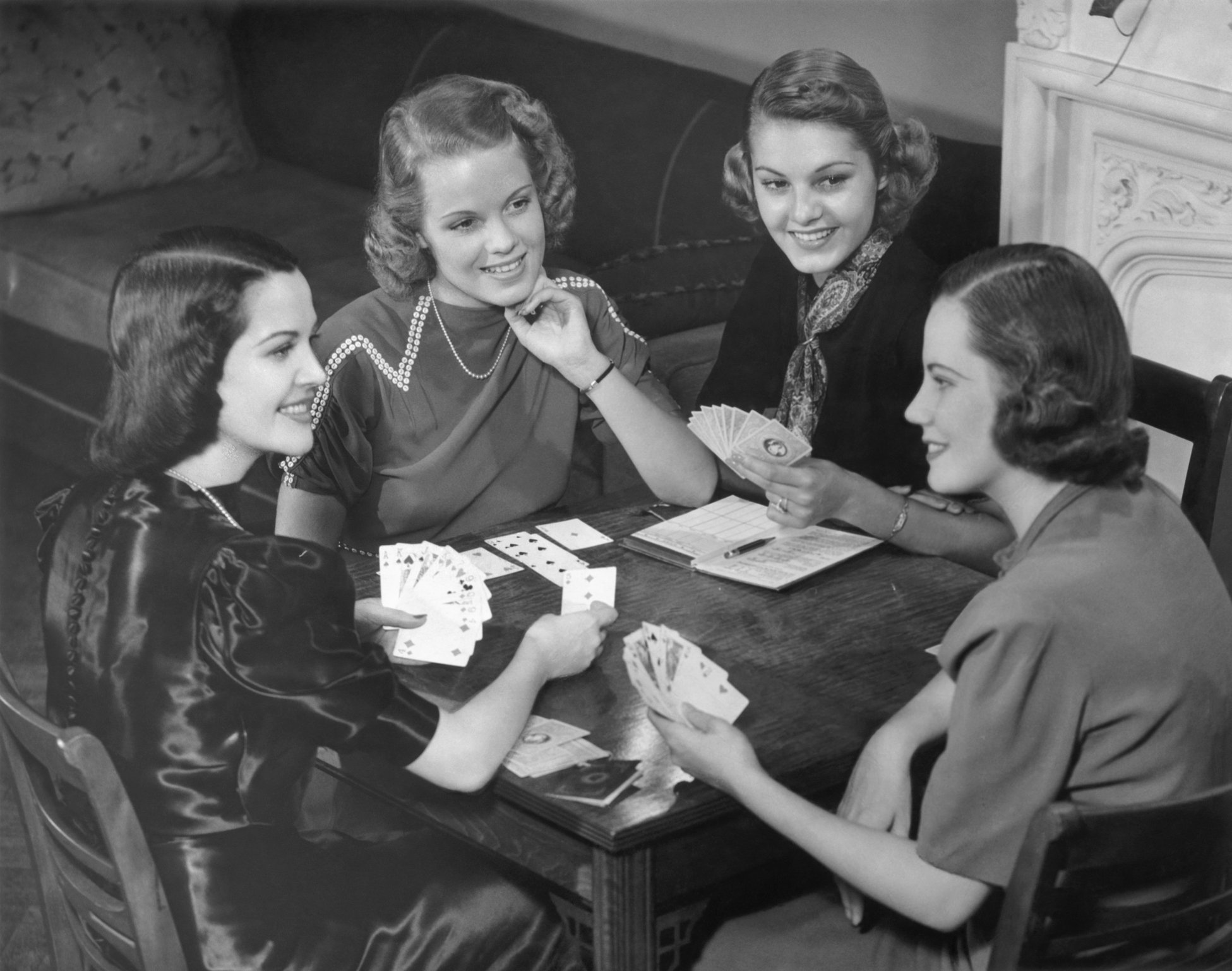 If you aren't confused yet with the delicate balance our grandmothers used to walk, then get ready. Card Games. It seems simple, but you had to be knowledgeable enough to play games but not smart enough to beat your date. Studies show that men liked light-hearted women, who were casual, not assertive, or upsetting and could play a game of cards.
Rule 3: You Can't Find Love Past 25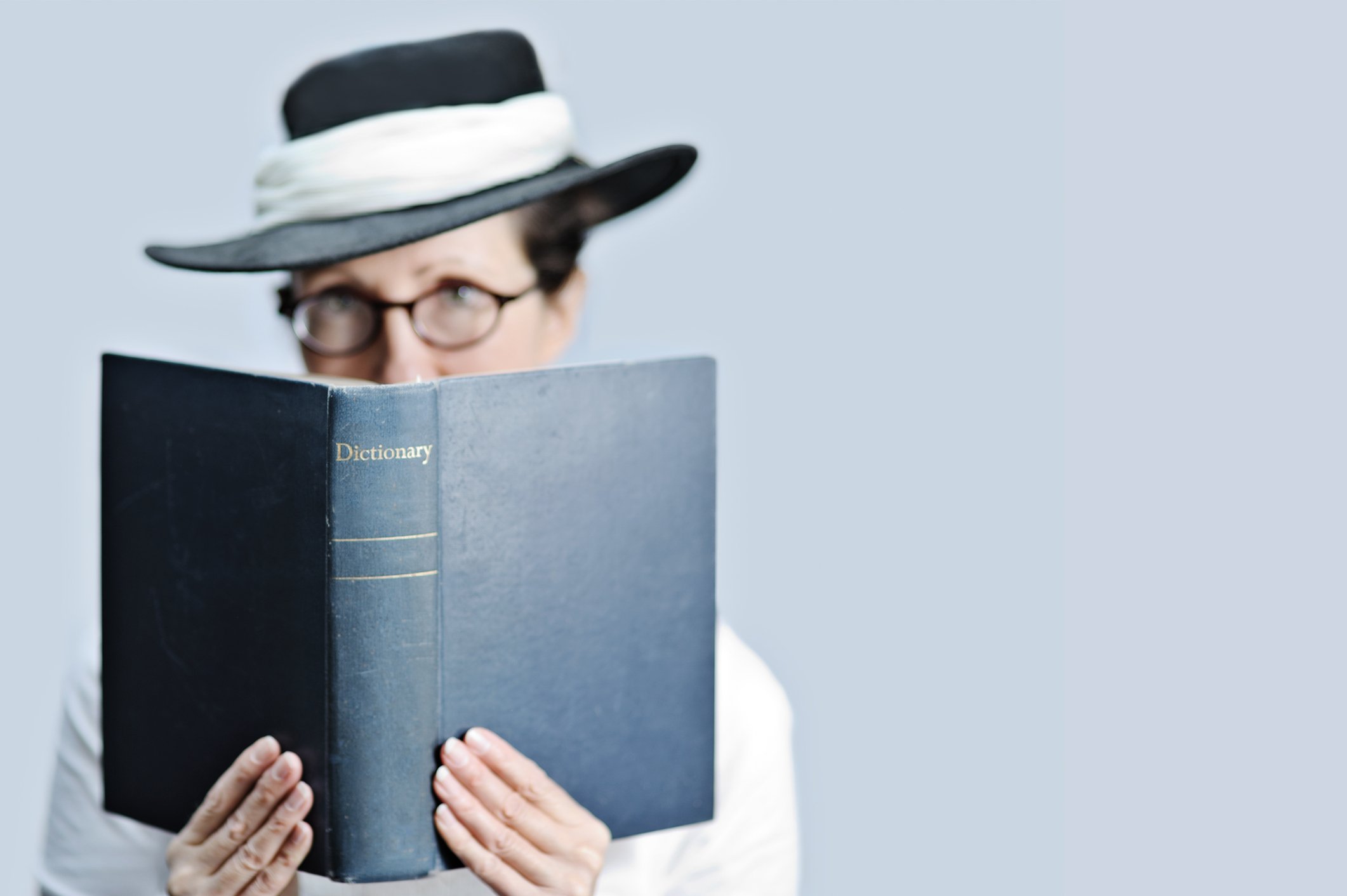 We have redefined the term spinster and abolished it. In today's society, people are figuring out what they want later in life for a career, family, and personal relationships. Now we don't cap love at an age or feel threatened that we might die alone. Focusing on having solid friendships and becoming a unique individual alone without a partner is just as fulfilling
Rule 4: Stay Approachable But Mysterious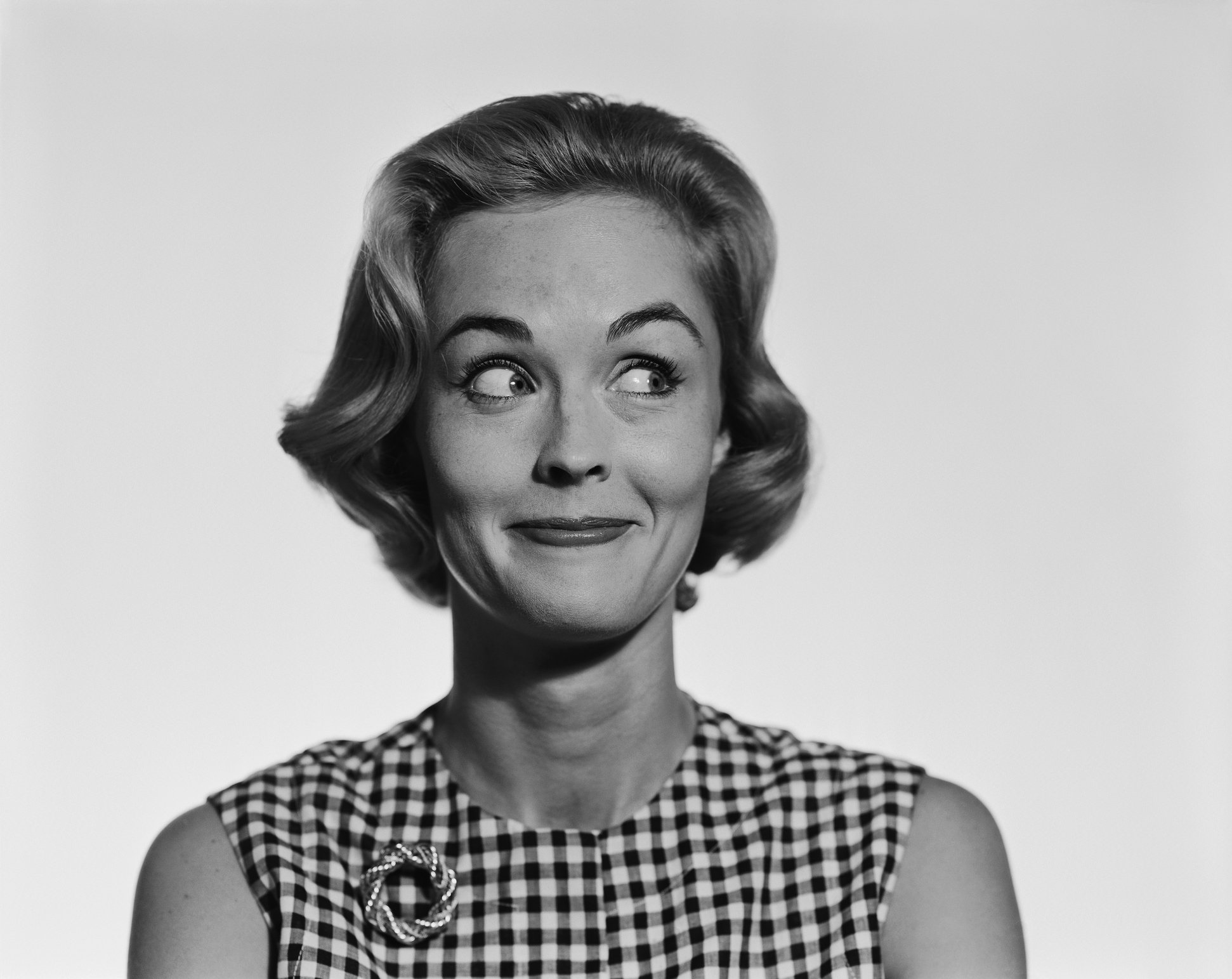 Women were told constantly how delicate a man's ego used to be. Keeping that in mind, with this old vintage tip, women were encouraged to balance between approachable and confident. To attract a man, women were advised to keep their personalities toned down, but not to be boring. It's amazing anyone dated anyone with this kind of confusing advice!
Rule 5: Don't Chew Gum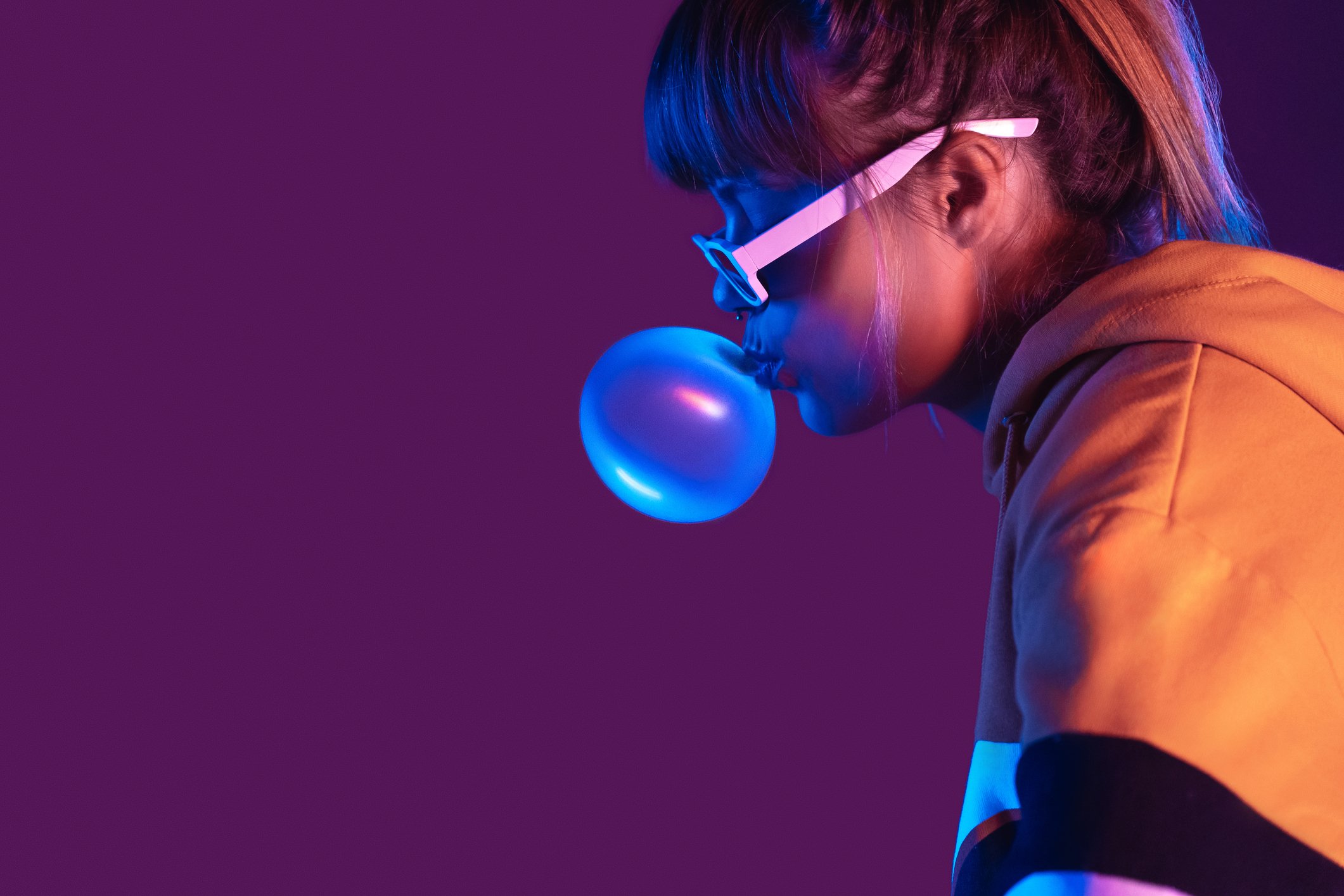 We stand by this vintage advice and agree there is a time and place for blowing bubbles. On a date, you are trying to put your best self forward, and constantly chewing or loudly popping bubbles may not leave the best first impression. Back in the day, chewing gum wasn't considered ladylike, but past and present can agree loud chewing still gets on everyone's nerves. Chew your gum before, and if you think there might be a goodnight kiss, offer them a piece too!
Rule 6: Send Yourself Flowers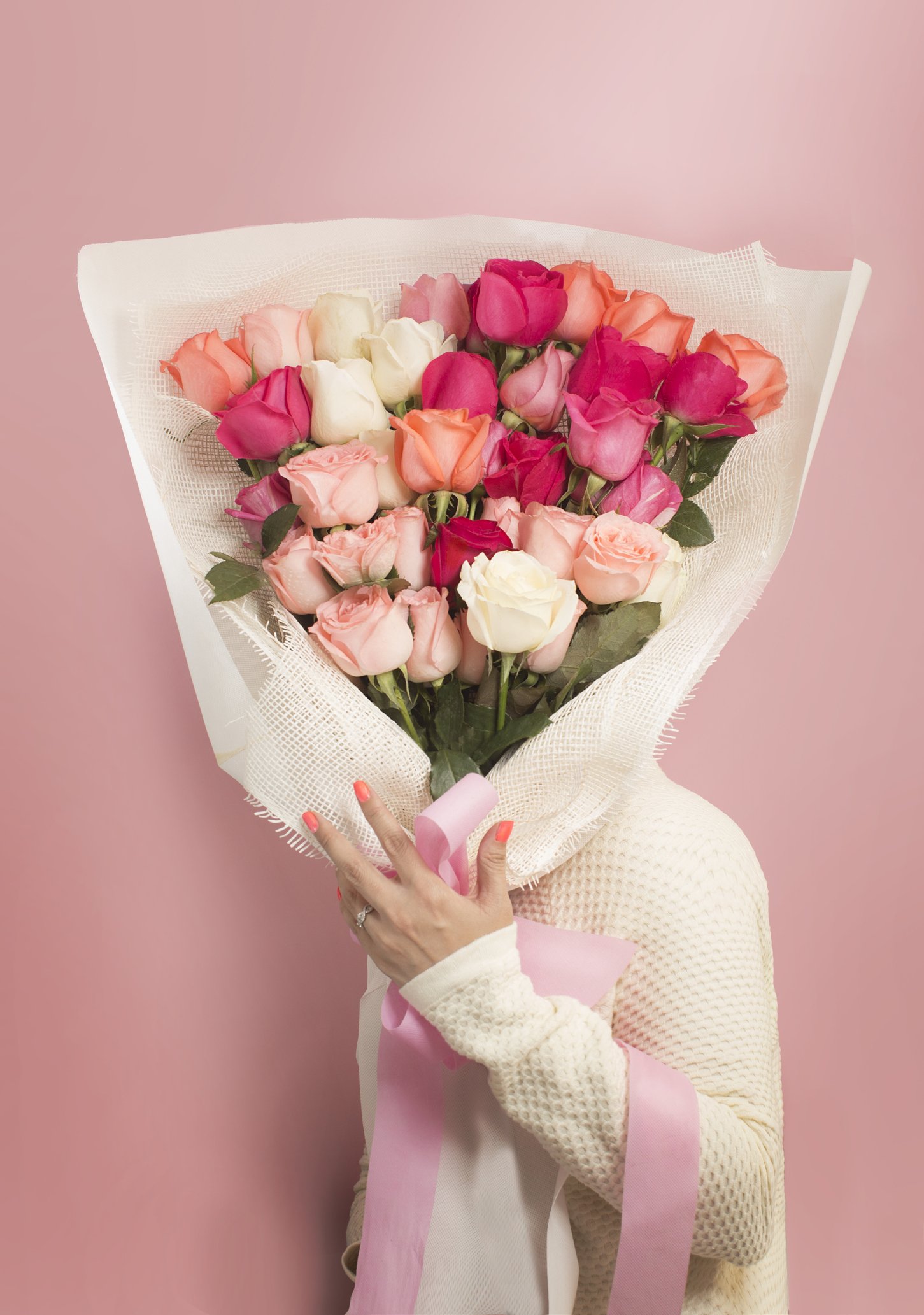 To drum up the mystery around your social calendar and appear popular, you should send yourself those beautiful bouquets! This old tip is still being used today, with eight million Americans admitting they didn't want to be left out and sent a sneaky bouquet to the office. This trend has also transformed into women celebrating their friends and buying each other flowers, single or taken! Just be careful; flowers have different meanings, so make sure to double-check what kind of roses go in your platonic bouquets.
Rule 7: Dance Silently
This old school rule gets lost in translations, especially with how different dating trends are today. Essentially, when you went on a date and got the chance to have a dance, the rule was enforced to not talk your dates ear off or ruin the potential romantic moment. It comes from the vision of women being more docile and tame. However, in today's society, dancing is a form of expression. Feel free to twist, shake, and chat to your heart's content! 
Rule 8: Find Someone Who Supports Greek Life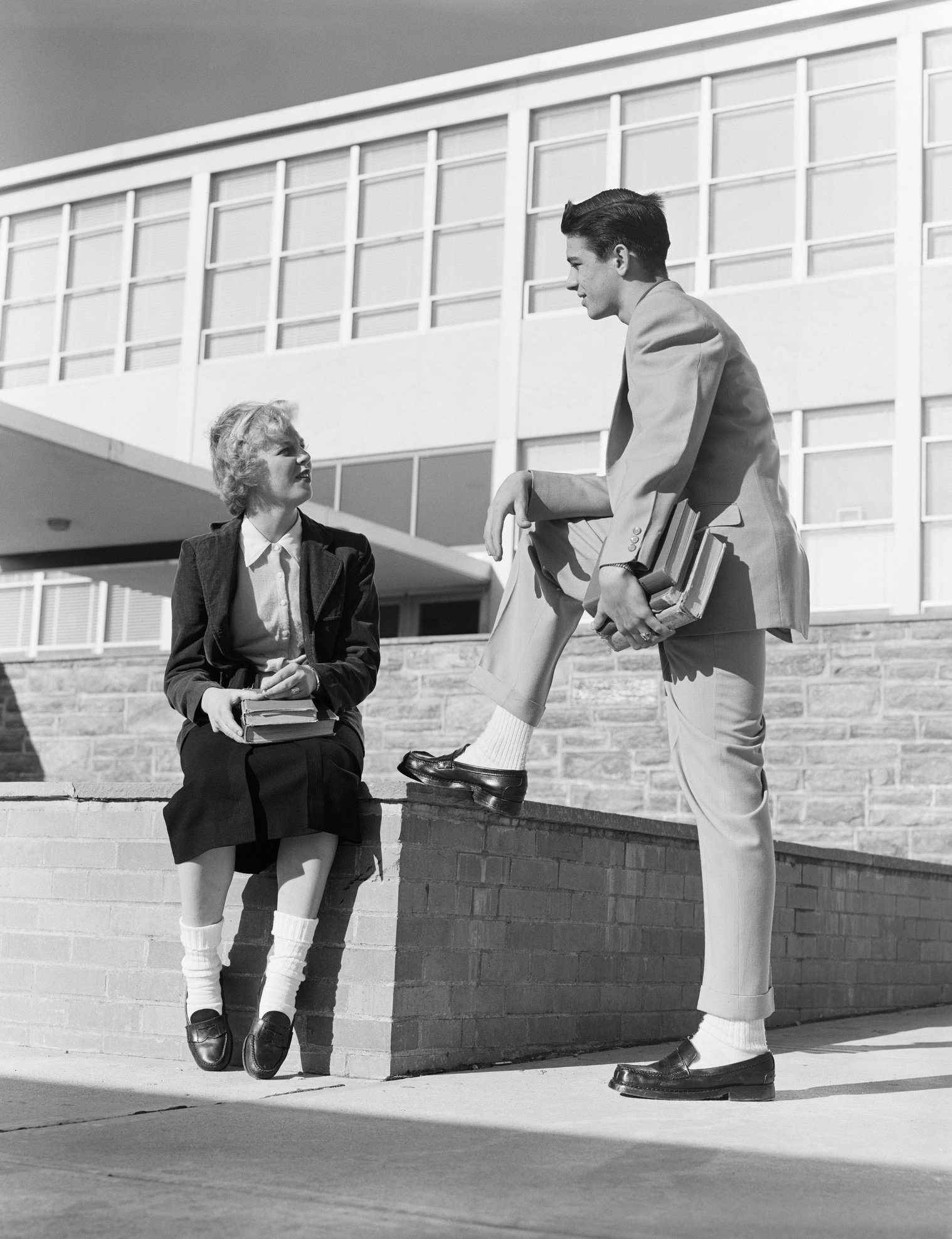 What's valid about this rule is that it might be easier to date someone in a fraternity if you are in a sorority. These groups and clubs are exclusive and demand a lot of time. Explaining that to someone without your goals can be difficult and annoying. Finding someone with similar views is important and also matters socially. Bonus- you can swap greek letter hoodies!
Rule 9: Never Fix Your Makeup In His Car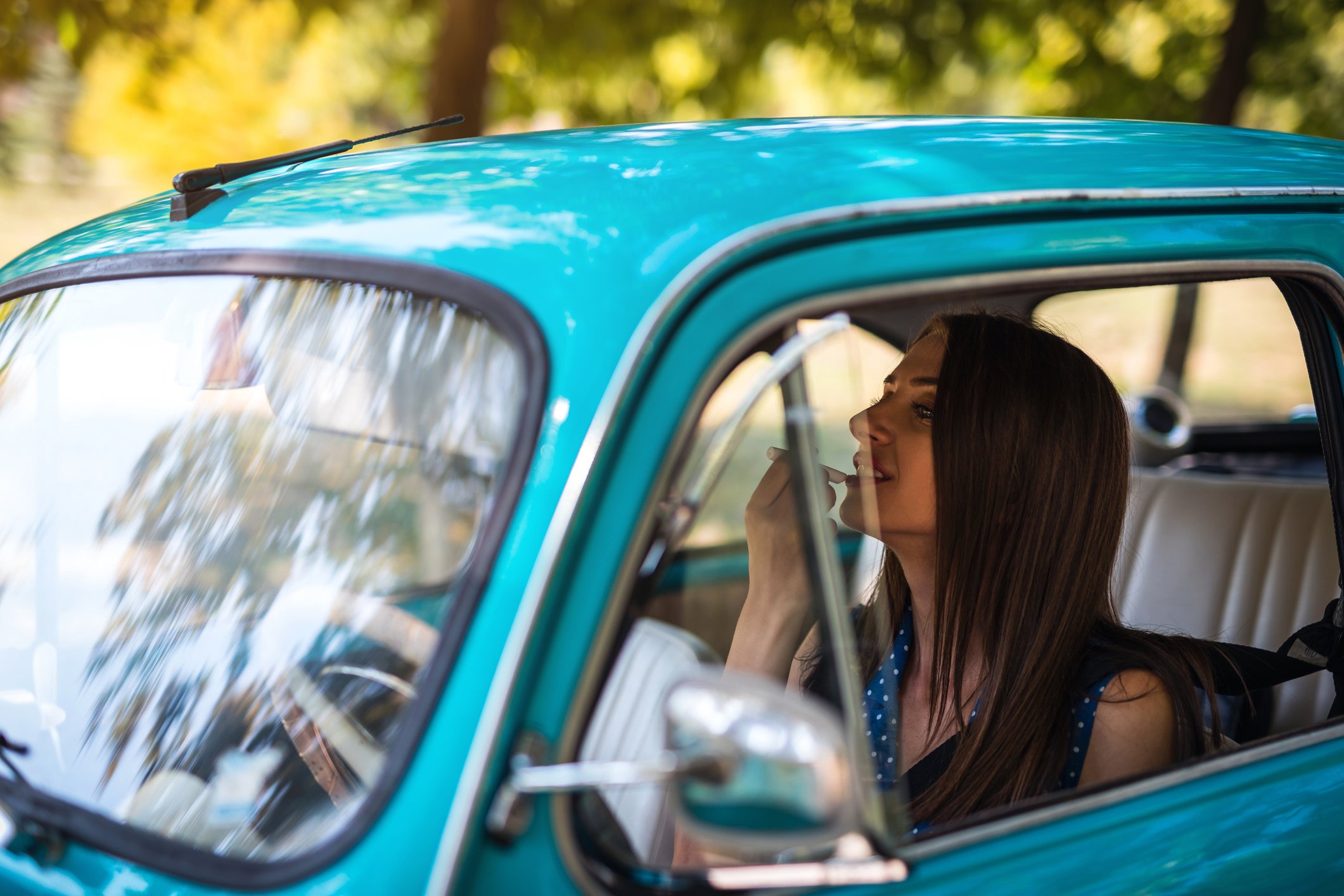 The illusion and mystique of what's underneath, that's not a topic for the car, maybe over dessert! If your date had picked you up in his car back in the day, it was said you couldn't check your make up because it would distract him, and he needs the mirror. We do like a safe driver, but this advice doesn't hold up, considering now we have our mirror as a passenger. On a serious note, we know you use your cell phone cameras in the back of an uber now anyways. Safety first, ladies!
Rule 10: Listening Will Equal To Love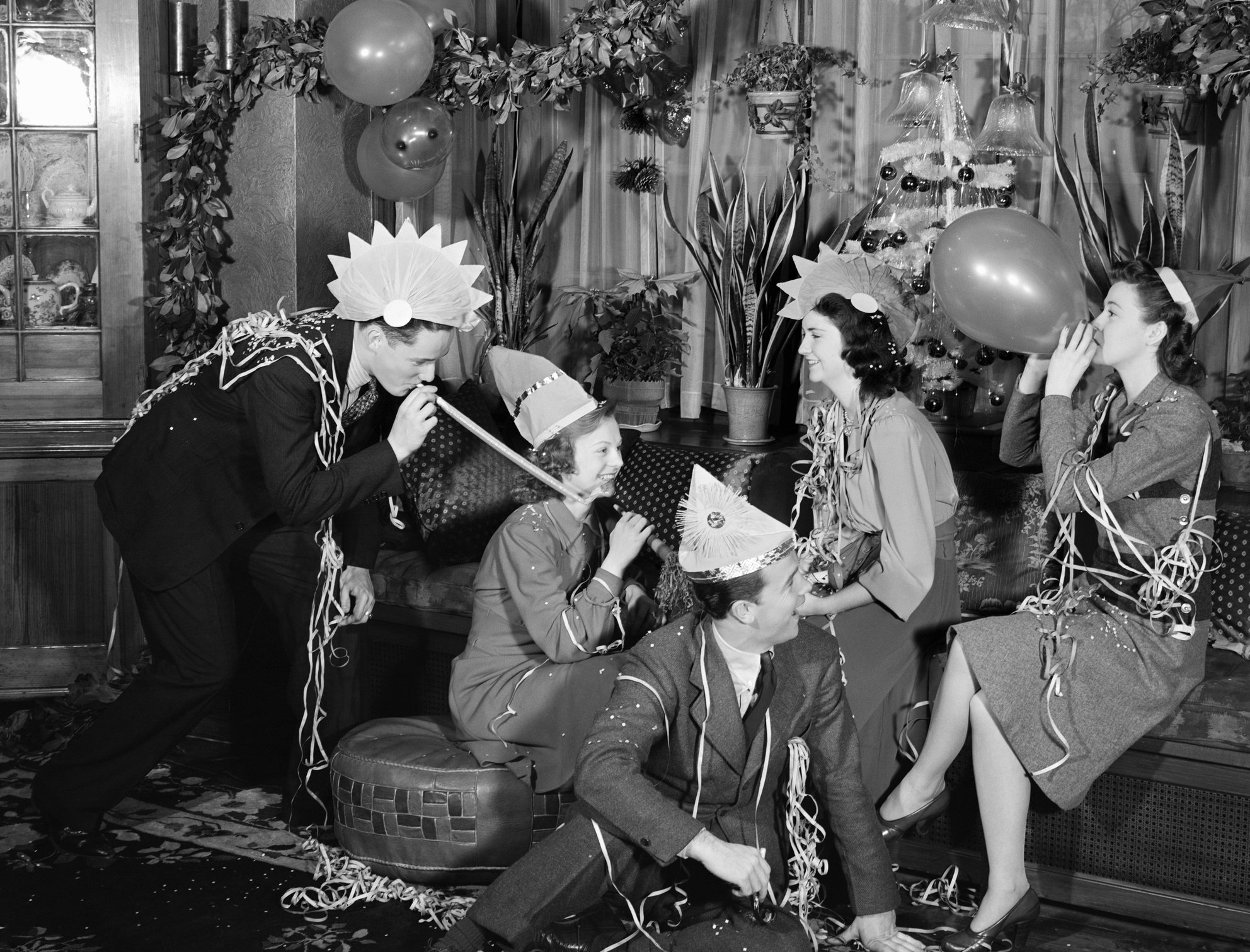 Our grandmothers were told constantly that men didn't want to hear about their interests, but they could find a solid husband if they were a good listener. This myth has been completely debunked! It turns out men love a good conversation, and having things in common can make you more compatible partners in the future! Don't worry about only listening to his interests, bring up your own, and find out what you have in common!
Rule 11: Modesty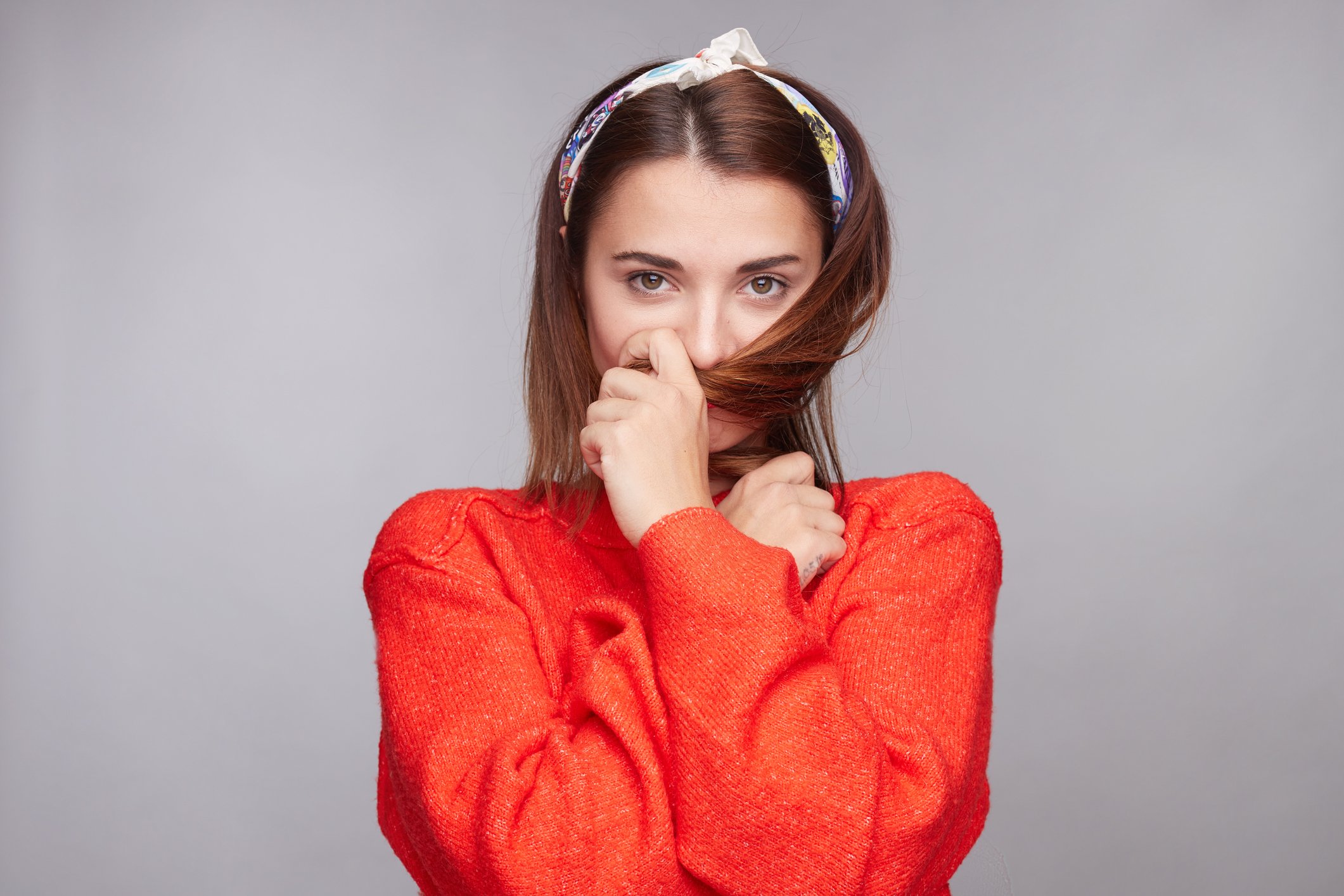 Fashion has changed a lot since the times of our grandparents, so we think whatever makes you feel confident, that's what you gotta wear! Also, keep in mind the location of the date to make sure it's appropriate but otherwise, patterns, prints, shorts, and skirts! Wear it all!
Rule 12: Stay Fit & Trim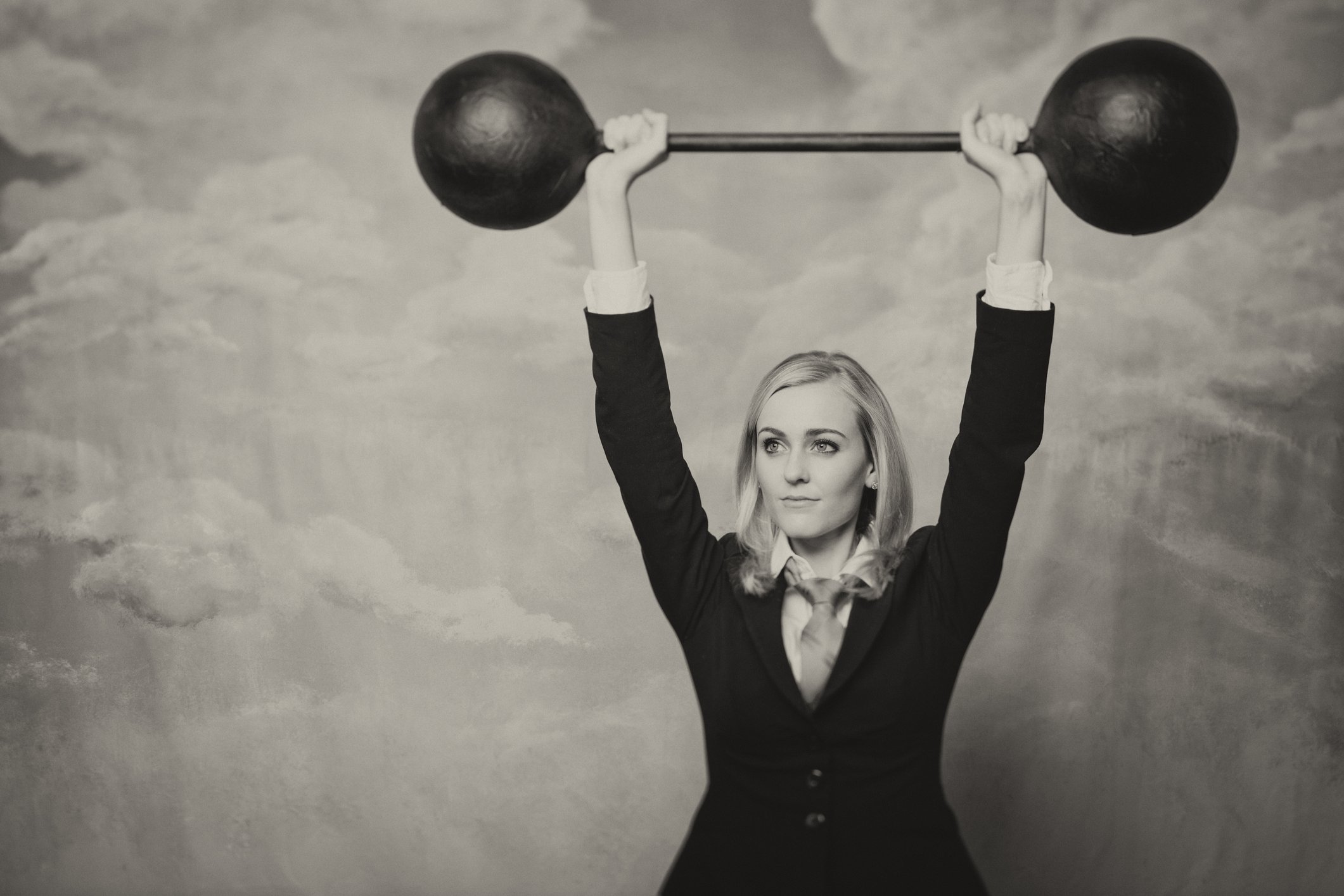 This rule actually might be in our DNA. From classing mating rituals, we are attracted to a mate based on physical appearance. After we get comfortable, we are more likely to put on weight in a relationship. According to a 2004 study, single men and women exercised more than their married counterparts. We also have more time when we are single to get our endorphins at the gym or by going on a new hike! A healthy mind and body never go out of style!
Rule 13: Make Sure You Wait By The Phone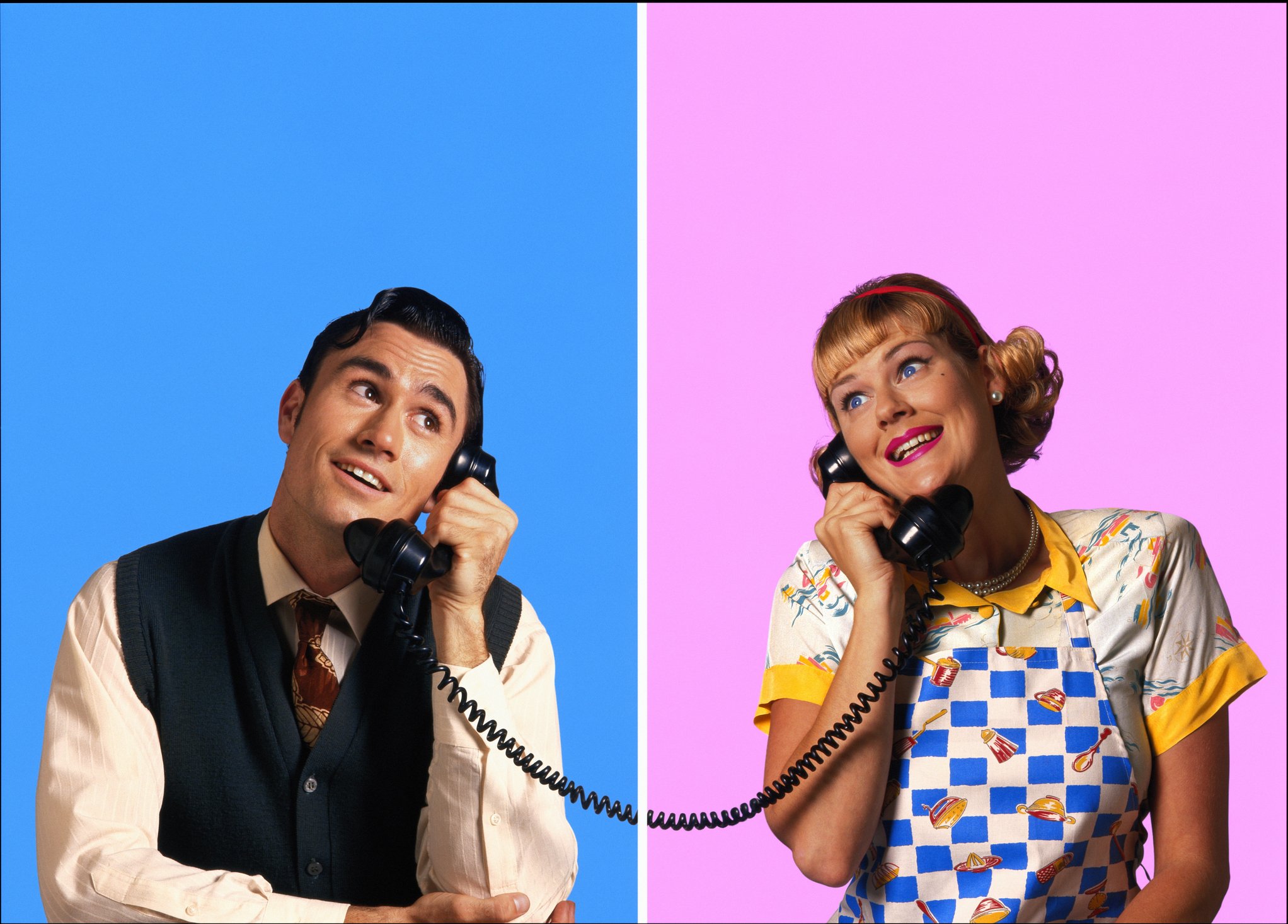 Phones have changed as much as dating, and now your phone is normally in your pocket. This new technology throws the old rule out the window and encourages you to live your life! As per celebrity life and love coach Mona Green, "Relationships are like fire. If you want them to last long, they need a healthy dose of oxygen."
Rule 14: He Needs Your Undivided Attention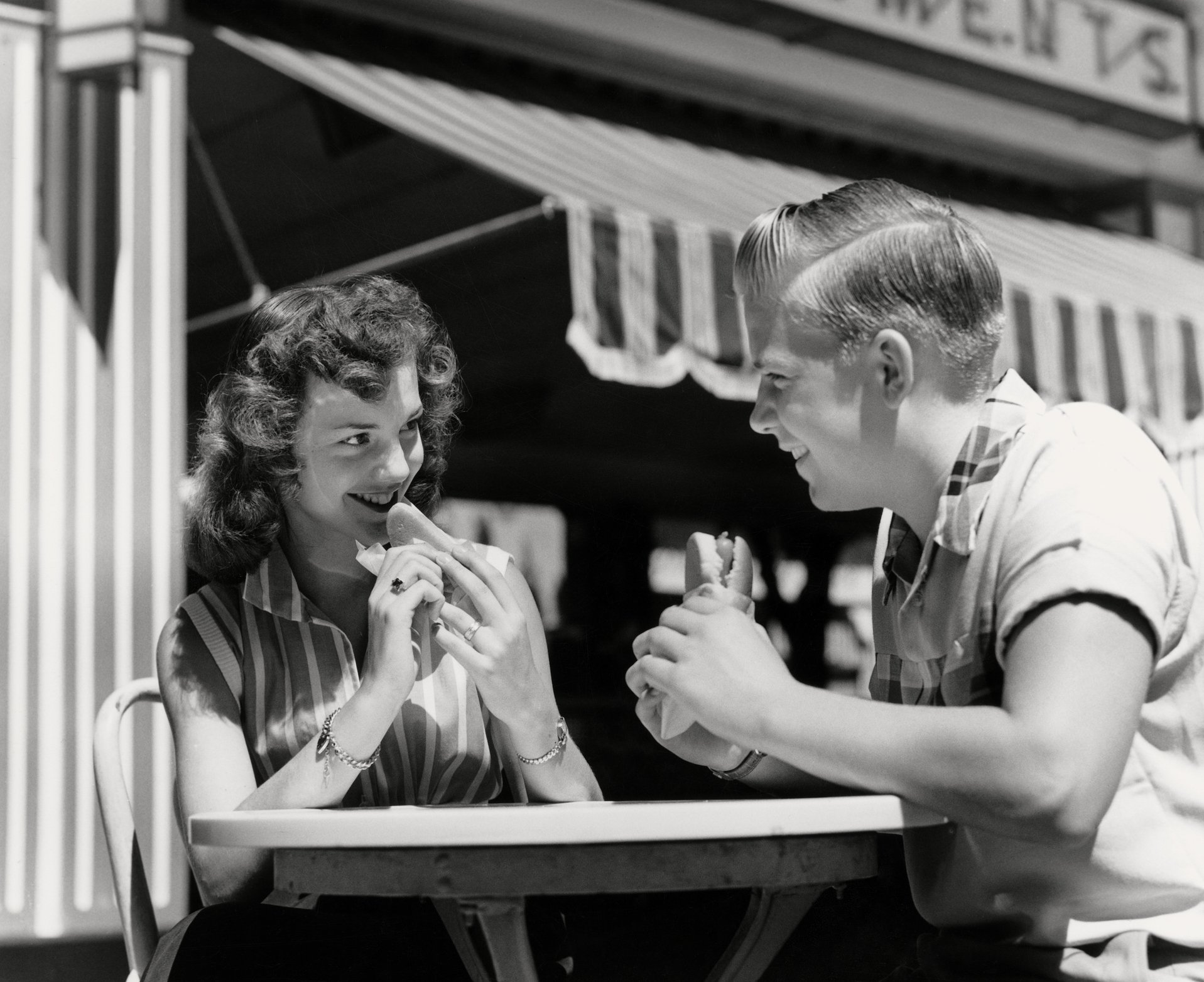 This sage advice only wants your eyes on your date and even suggests they should order for you to avoid unnecessary camaraderie with the waiter. So - we're going to tweak this rule to make it 2020 appropriate. Body language is key on a date, and you want to be engaged and listening; this includes leaning in so your date knows they have your full attention. You don't need to disregard people around you or be rude, but you should both be making a conscious effort to give the other person your undivided attention. Please feel free though to order your meal.
Rule 15: For The Fella's: You'll Need Cash For Ladies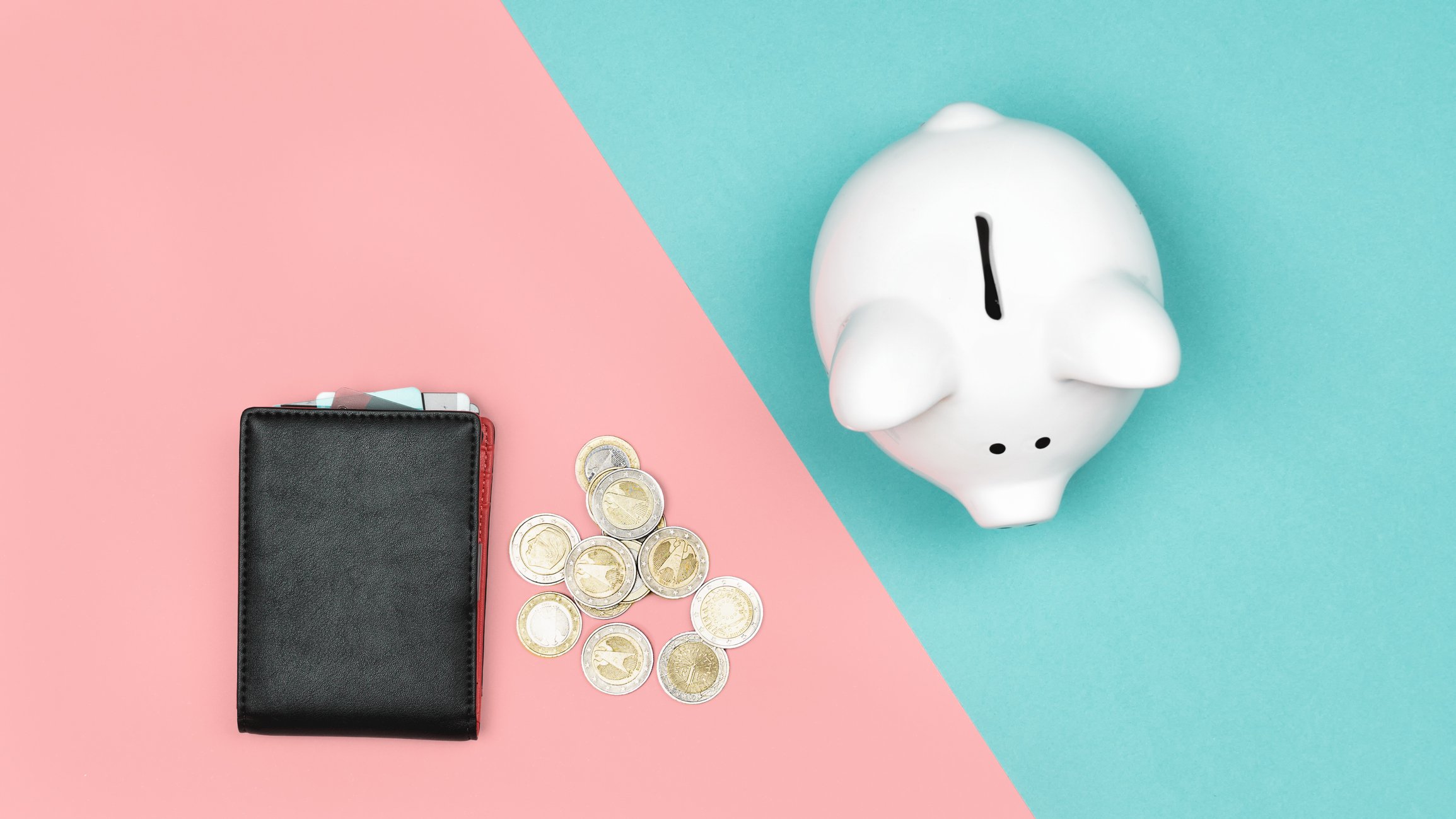 It used to be that men were always required to pay, but we're a lot more liberal. Let's agree that whoever asks out the other person, can also pay out of kindness. It's up to you as a couple to decide if you want to split the bill and go dutch or maybe take turns treating each other. Either way, as long as no one dines and dashes, it's a happy ending.
Rule 16:PDA Is Still A Grey Area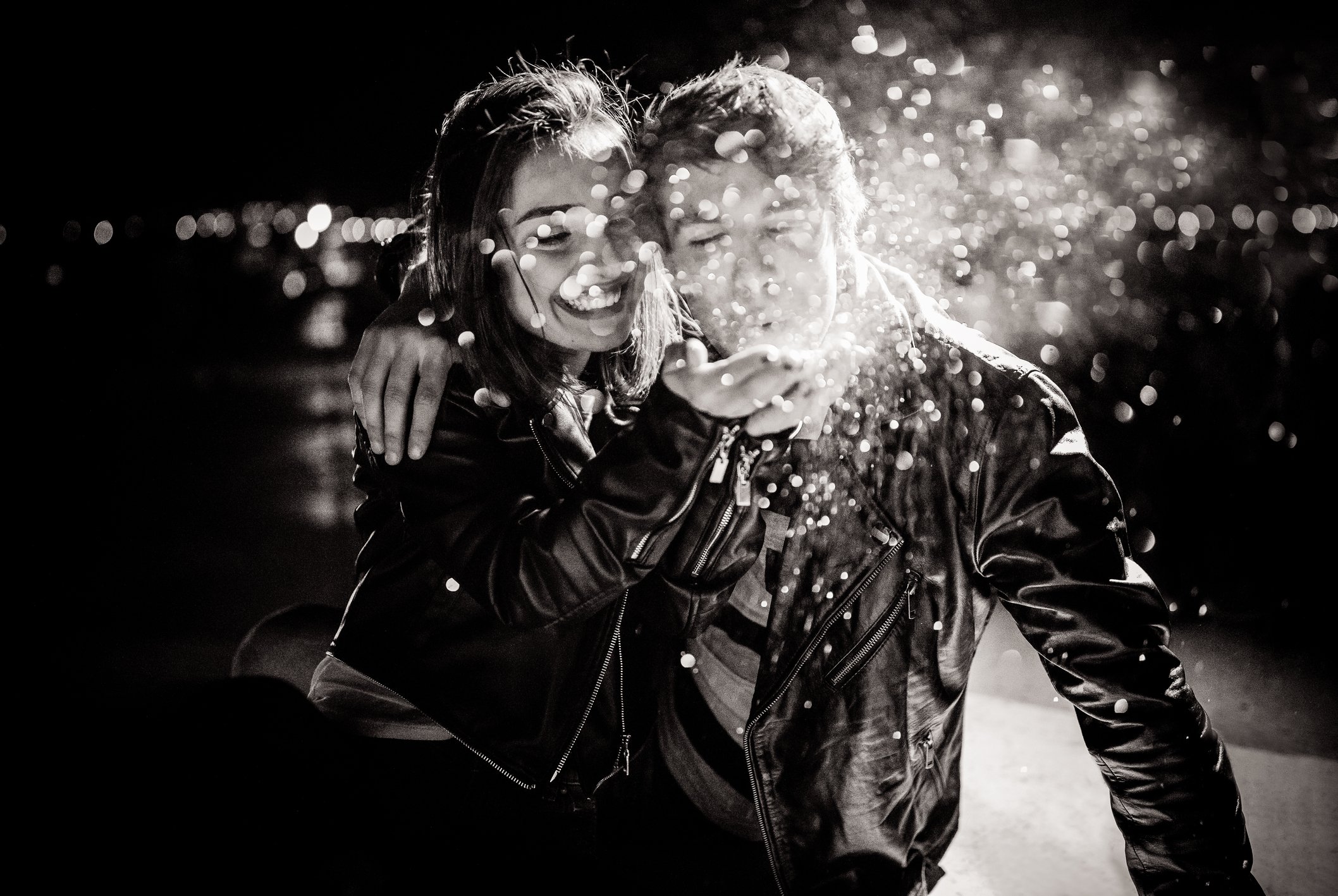 PDA or public displays of affection were not the norms until the first on-screen movie kiss in 1896. Charles Darwin spoke about public displays previous to the film in 1872, by explaining, "kissing is rooted in our evolutionary past, but significantly influenced by unique social norms and customs." In today a peck or a cuddle in public isn't thought to be weird, but younger couples will still push the boundaries to make others around them uncomfortable or to get attention. We support affection, as long as you are being respectful of cultures and communities around you. 
Some of these dating rules are sticking around, but some are a swipe left! What our grandparents did well was making relationships last and develop strong communication skills. We think communication is key for any couple, and everything else will fall in place. Do you have any specific dating rules? What do you think about the old rules that are now canceled? Let us know in the comments below, and share with your friends to help everyone's love life thrive!