Throwing a Giant Bath Bomb into a Swimming Pool
Ah, yes, the internet, the place where we find the things we never ask for - but in this case, we are not disappointed at all. Ever wondered what it would be like to have a giant bathtub with a gigantic bath bomb tossed in? Some YouTubers did just that - and here's the result. 
Where Did It All Started?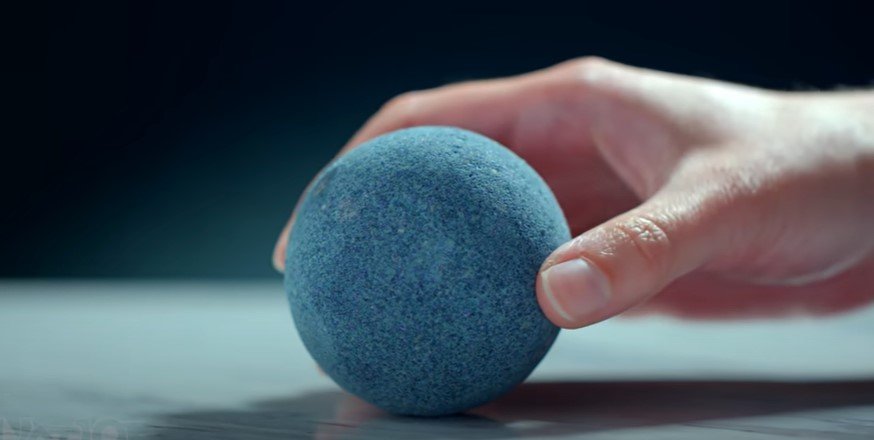 We are not sure about you, but as a kid, we surely did imagine what's gonna happen if we toss in a gigantic bath bomb into a swimming pool, and we suppose we are not the only ones - as some commenter commented on YouTuber Vat19's videos that they would love to see that... and Vat19 is just the perfect channel for that. 
Not Your Usual Vat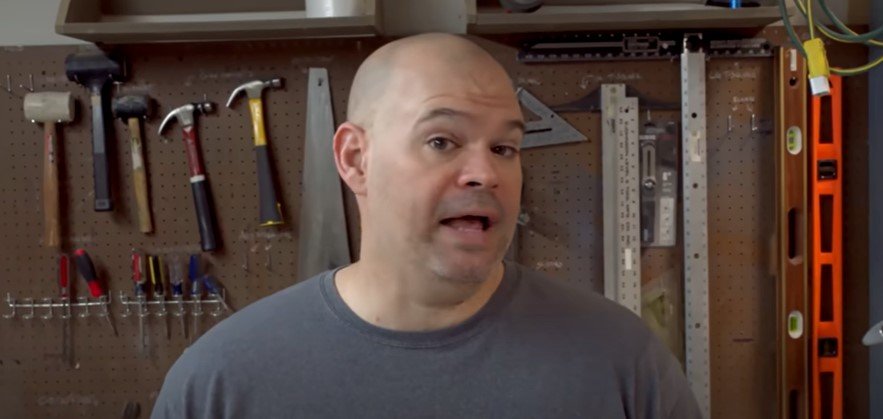 With more than seven million followers on their channel, Vat 19 attracted a huge base of audiences through their creative and daring stunts - from playing with strange toys to crazy pranks... they have it all. Basically, everything outrageous that you can think of. However, this time a commenter proposed this idea that they decided to turn into a reality.
Bath Bomb, But Bigger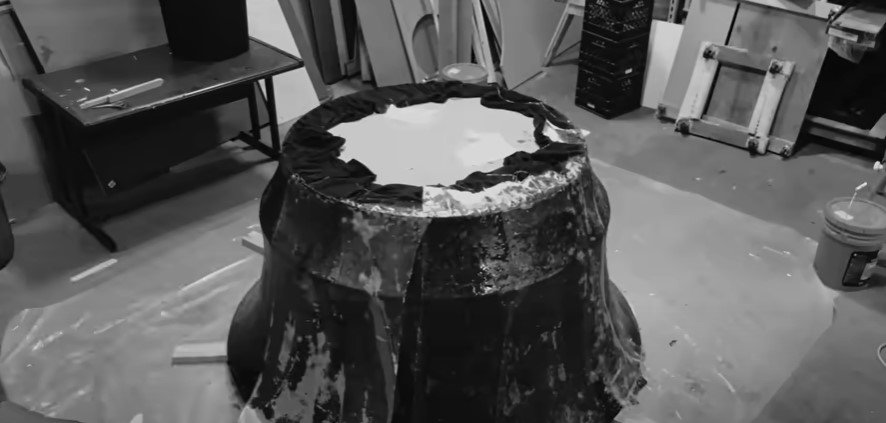 As you already know, someone commented that they should make a gigantic bath bomb and toss it into a large body of water just to see what happens - willing to satisfy the curiosity of all viewers, they decided that this would be a fun idea. But before we go on with what happened... what is a bath bomb anyway? What is it made of? 
Bath Bombs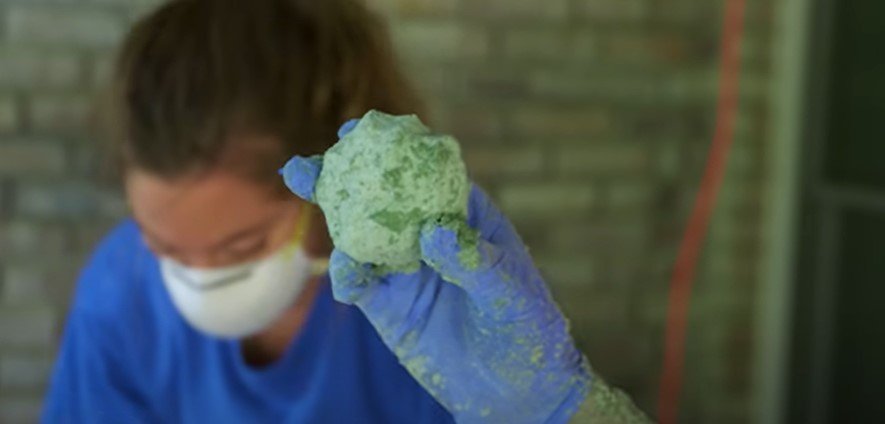 You have probably seen one in your life at least - unless you live in a house where there's no bathtub. Usually made out of baking soda, citric acid, and cornstarch plus other ingredients for its scent. Long story short, what it does is to make the water fizzy for an unforgettable bathing experience. But what's the science behind it? 
The Origin of the Fizziness 

If you played with acid and baking soda before (or if you paid attention in science classes,) maybe you would know what happens when you mix baking soda and citric acid together - yes, it gets fizzy. The science behind it is that the positively charged hydrogen from the citric acid and the negatively charged bicarbonate from the baking soda get mixed in together, and release carbon dioxide, similar to the sodas you normally have. But what about the scent? Where did it come from?
The Scent of Bath Bombs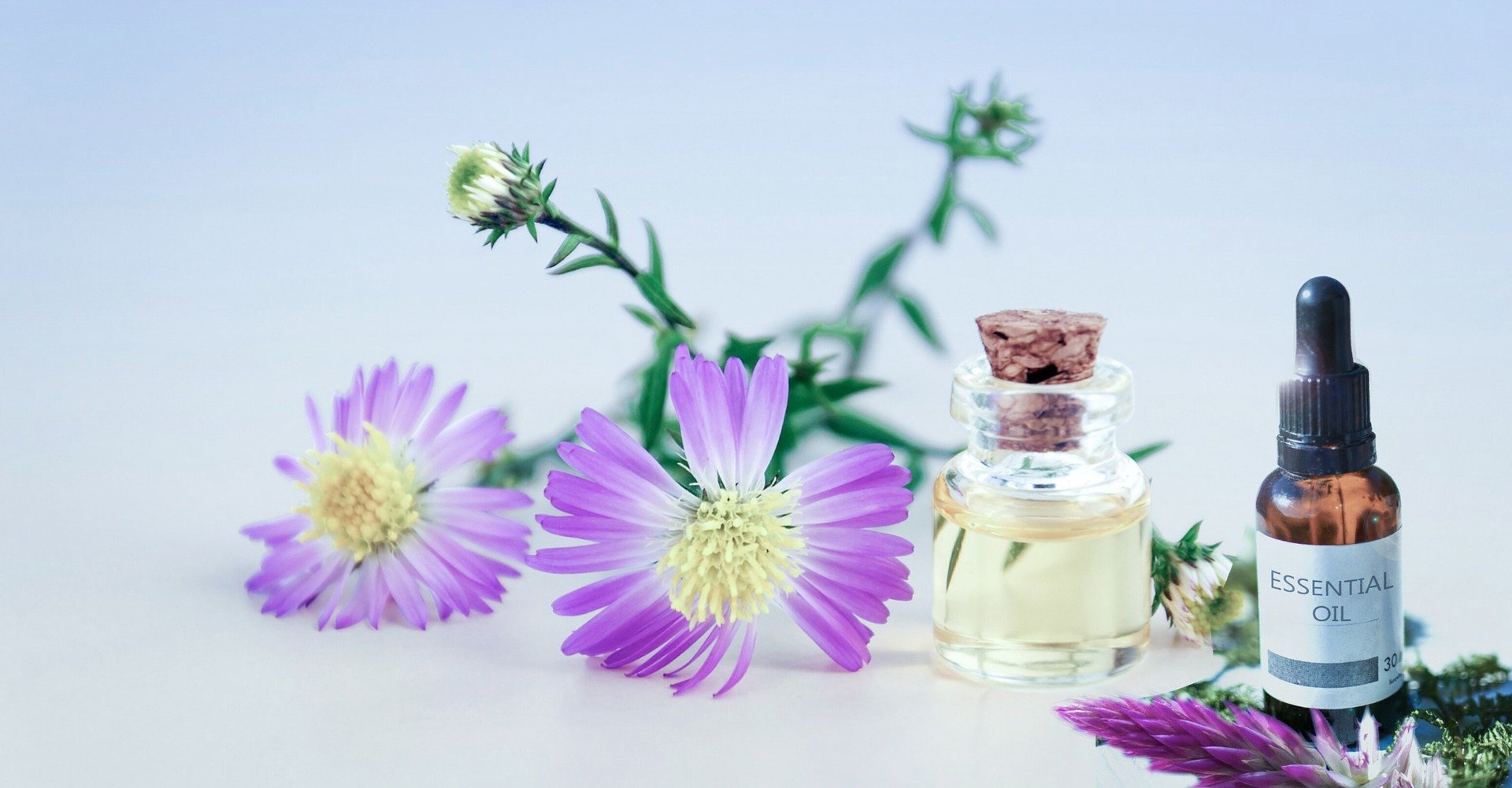 You might have guessed it already - depending on the bath bombs itself; the fragrance can come from various ingredients, namely herbal extracts and the same thing you would find in perfumes. So apart from being fizzy, it also smells good at the same time - which is what taking a bath is all about sometimes. But okay, what's so special about this experiment? 
A Gigantic Bath Bomb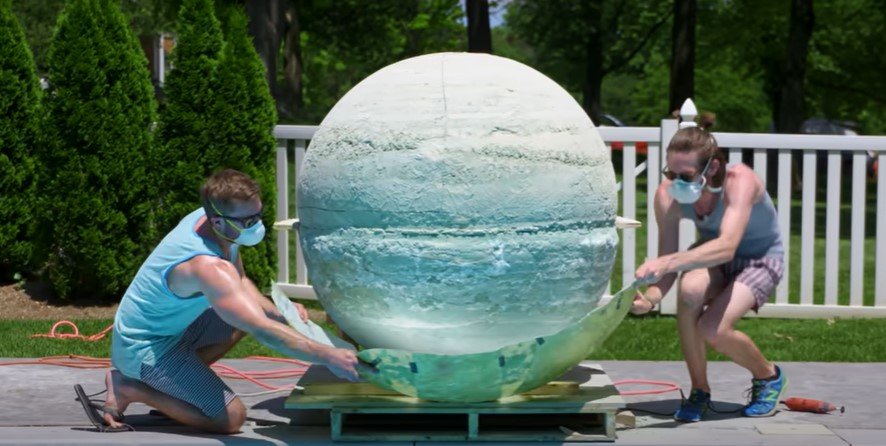 What's so special about this bath bomb? Well, while your average-sized bath bombs resemble that of a tennis ball, this time, it is as tall as a person - 1.5 meters tall! Therefore, it is worth mentioning how they actually managed to pull this off - and trust us; it ain't easy. 
First, The Mold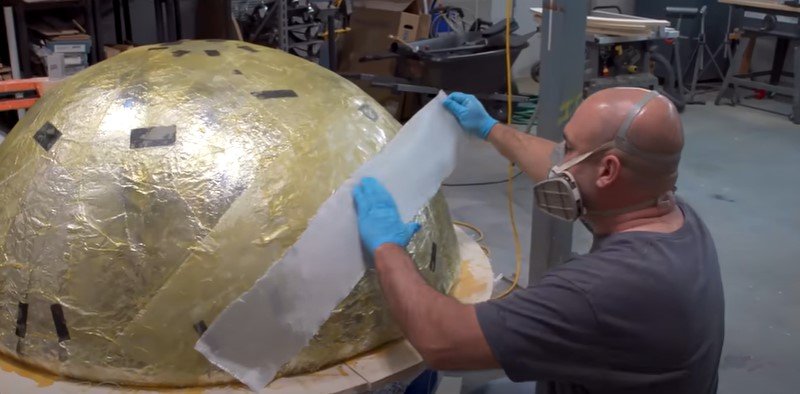 Unless regular homemade bath bombs where you can shape it by hand, it takes a bit more effort to make a 1.5-meter tall bath bomb - and some extra steps as well. One of the very first steps, in this case, was the mold, where the Vat19 team had to make it by themselves with fiber-glass... but that's only the beginning. 
Mixing the Ingredient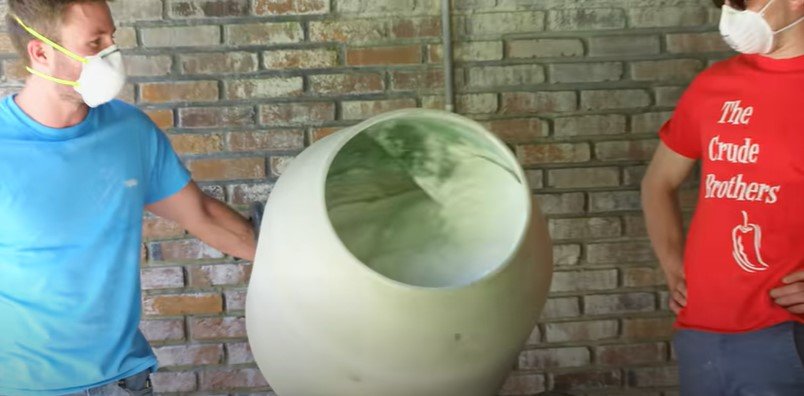 Now, it's time to mix the ingredient together - instead of a regular you find at home, they need something bigger, and preferably with some assistance as well. What do you think they used? Yup, a cement mixer. It also required two members from Vat19 to stir and mix the ingredients. Then comes the next step... 
Pouring the Mixture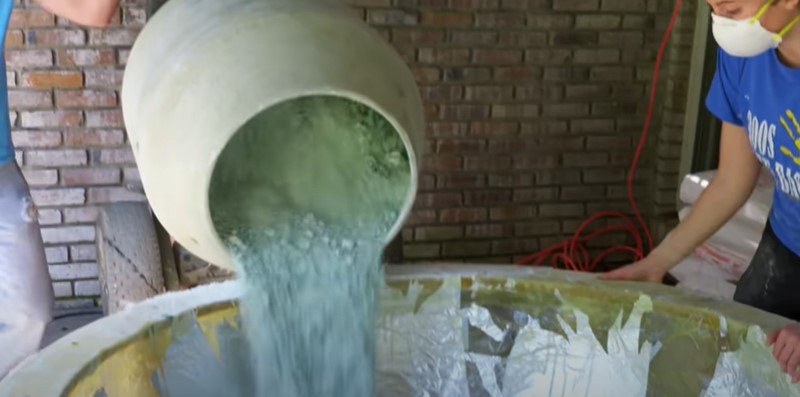 Once the ingredients have been mixed in together, it's time to pour them into the mold. This part isn't so easy either, as the mixture is way heavier than you might have expected due to its density. Imagine a thick, heavy texture, being poured in slowly into the mold. It's nearly there...
Drying it Off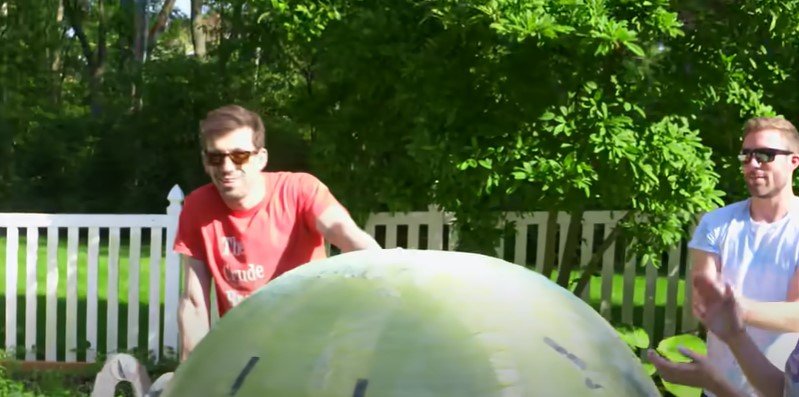 Well, the next step is to simply wait for it to dry off. Luckily not much water was used in the process, and it doesn't take that long for it to dry off - only a day or so. Now comes the moment of truth... did it work out? The team then diligently removes the outer mold to make sure the gigantic bath bomb doesn't just fall apart... now's the time to find out. 
Just How Big It Is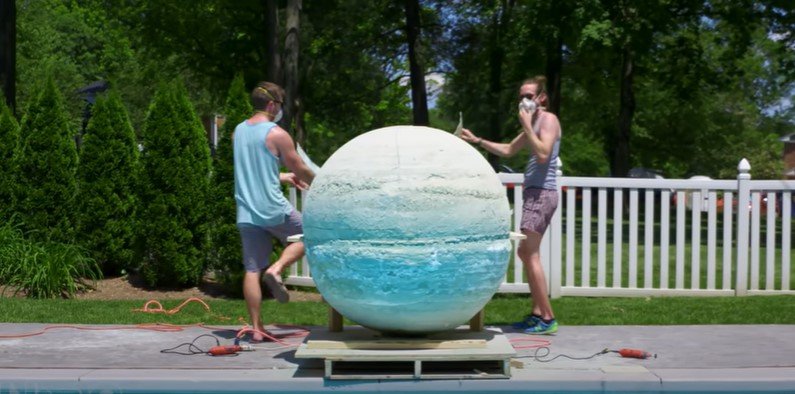 Luckily the removal process was successful, as the bath bomb did not fall apart. Standing at a meter and a half and weighing nearly 2,000 pounds... this bath bomb is enormous! Now, as they moved the bath bomb towards the swimming pool, it's time to find out if all the effort's worth it. 
Rolling It In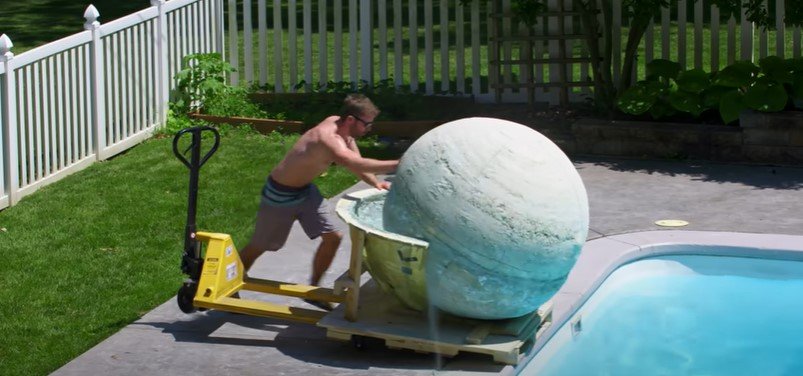 Due to its weight, the team had to use a pallet jack to transport the bath bomb near the pool. Luckily throughout the process, the bath bomb remained intact, and now comes the final step as they roll the bath bomb slowly into the pool... it was a big splash, but then they saw what happened... 
The BOMB!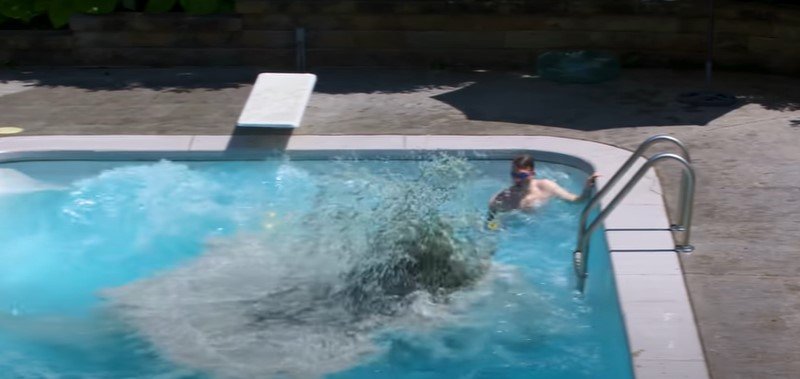 It was a great success! As the bath bomb came slowly, sinking down into the water, bam! A big splash as it released all that fizzy goodness, turning the entire pool into a pool of black with the dye that was used. The team can then be seen tossing the fragments around, having a great time in the gigantic bath that they just created. 
What do you think of this? Would you do this yourself if you have the ingredients? Do you think it's worth all the effort? If you found this interesting, why not share it with your friends and family?