Photos Snapped Seconds Before A Hilarious Mini-Disaster
Sometimes, somebody clicks a picture so perfectly-timed that it can never be recreated! Like that moment your friends kick you out of the boat and you land right into the water. Or perhaps the picture-perfect scenery where your dog pounces on you right from the front! These hilarious photos were taken seconds before a disaster and the collection is going to leave you in splits!
Splashed...!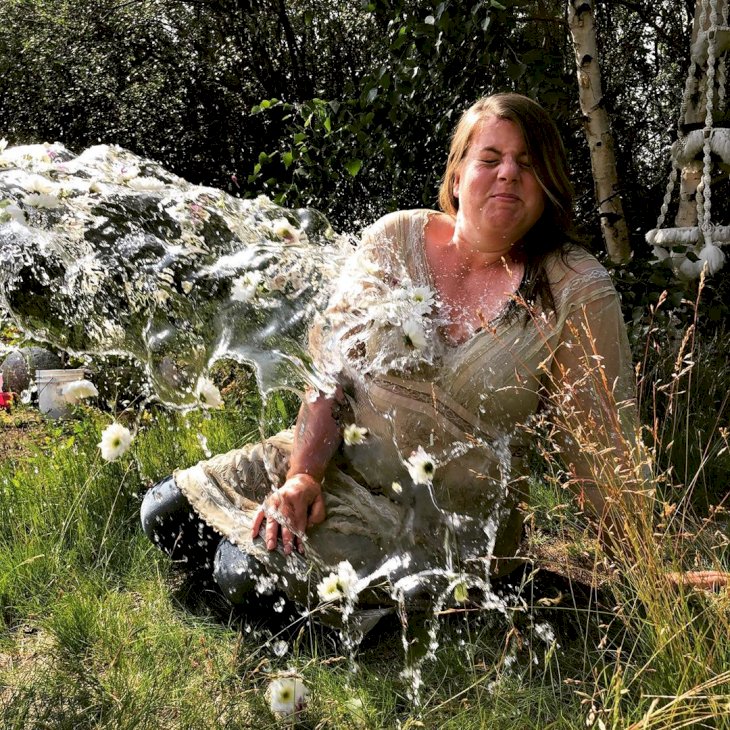 When this woman decided to pose for the best photo ever in her lawn, she wanted to add an elemental twist to her picture. And that's when the sprinkler came into action. Alas, the photo has however turned into an epic bomb the woman only wishes to get over! Don't you think that her expressions say it all?!
That Burp Stinks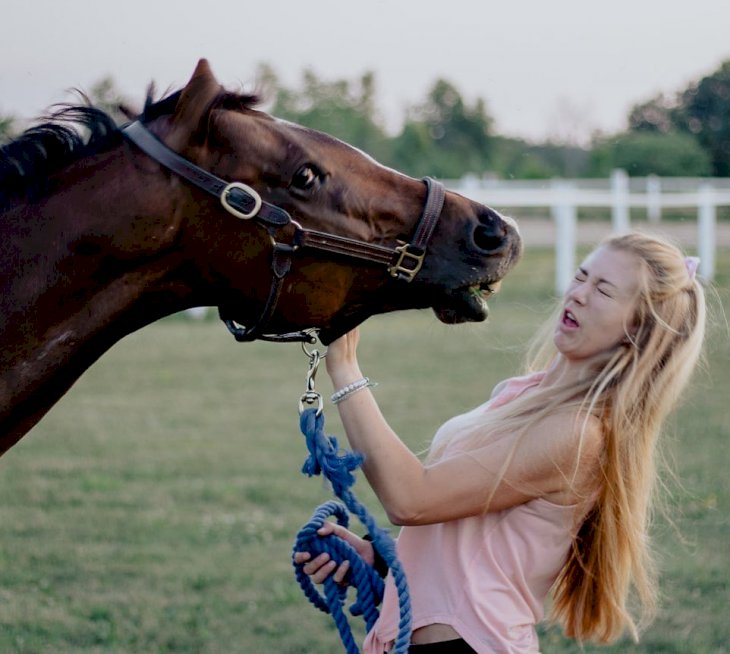 Her expressions might give an idea of what it smelled like when this photo was taken! Also, the next time you're planning to pose for a picture near a horse, beware of the mini-disaster that might follow. It could be anything from a kick to even a stinky—burp! Sad, the woman didn't know that horses never brush or floss their teeth!
Doggo—Watch Out!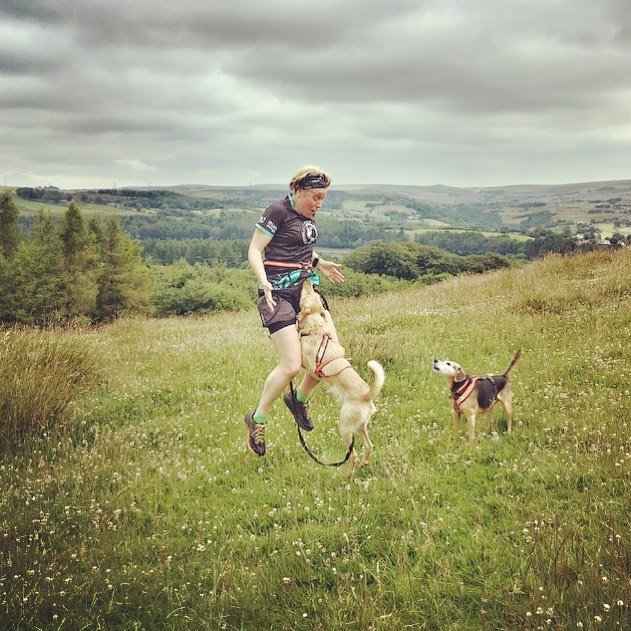 Dogs in action, especially when you're seeking some adventure out in the woods can be reasons for all fun and laughter. But there's a catch here. Perhaps, quite a painful "catch" and maybe this owner put up with an "ouch" moment shortly after the mini-disaster. Poor thing, only if the doggo knew where he caught hold of his human! 
Kicked Out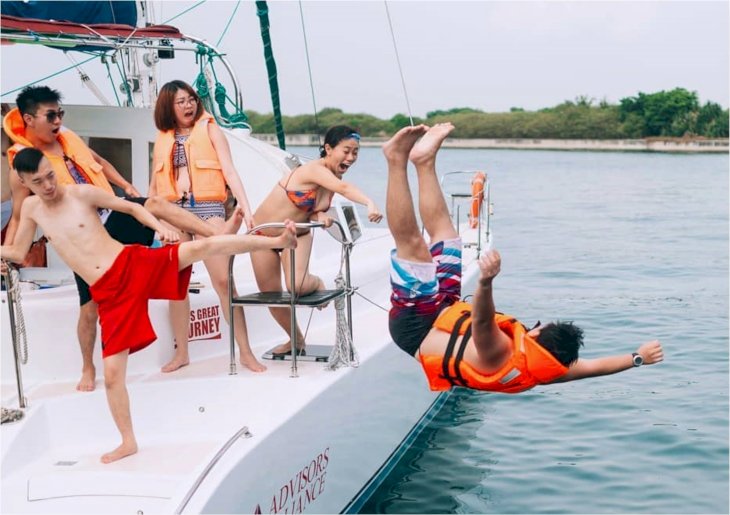 Perhaps, this is what they call—Kicked Out! And this photo depicts the kind of fun these youngsters are having on their boat party setup. But if there's something or perhaps, "someone" that made their day out memorable, it would be the guy who is literally kicked out and flown into the water! 
They've Got A Guest!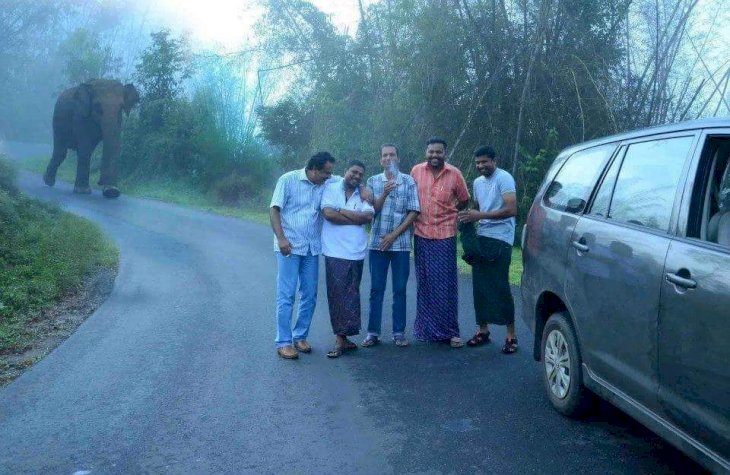 Getting down for a group photo in a mist-laden backdrop could be fun altogether. And if the group comprises your best friends, the level of fun is quite different and thrilling. But what these men failed to notice is the uninvited guest in the backdrop. We only hope that these guys escaped on time because that one doesn't sound like a "mini" disaster!
It's Snack Time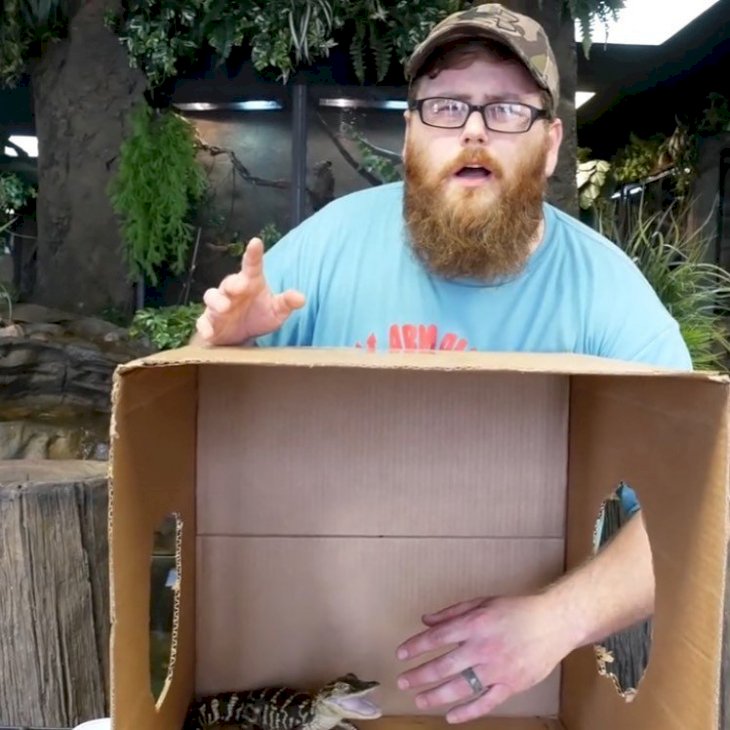 Catching something from the wild, captivating the poor thing, and flaunting it in front of the camera might not sit well with the creature that's caught. Here, the gator might be a small little fellow, but that doesn't mean he has forgotten his ancestral appetite! Fingers crossed—we hope this guy still has his fingers!
Forget The Ride—It's Lunch!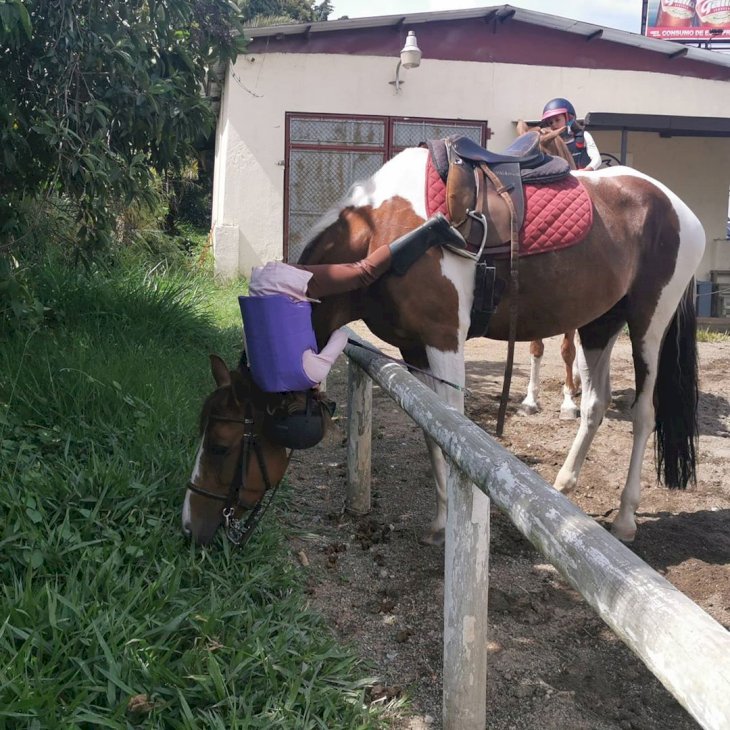 You might want to take a closer look at the picture! The little girl dreamed of a great ride atop her horse, but that's when the guy's appetite tingled his nostrils. He simply couldn't resist the smell of the lush green grass behind the fence and he had to leap forward and bend a little. But the moment was frozen, paving the way for what could've happened next. 
Guess He Should've Stayed Home!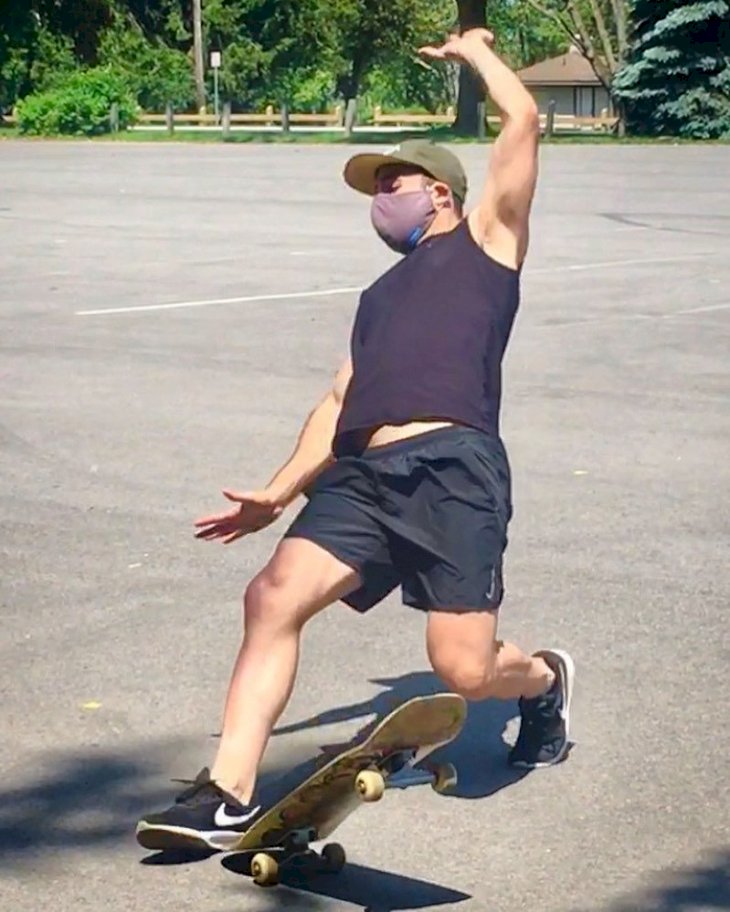 Amidst this pandemic blow that's challenging the entire world, we still manage to grab a bit of fun at times. This guy is also from the same genes but he's someone who deals with skates. However, we only wish that he stayed home because all this wouldn't have happened to him! The concrete beneath his ghastly landing isn't seemingly helpful either!
Somebody, Please Help!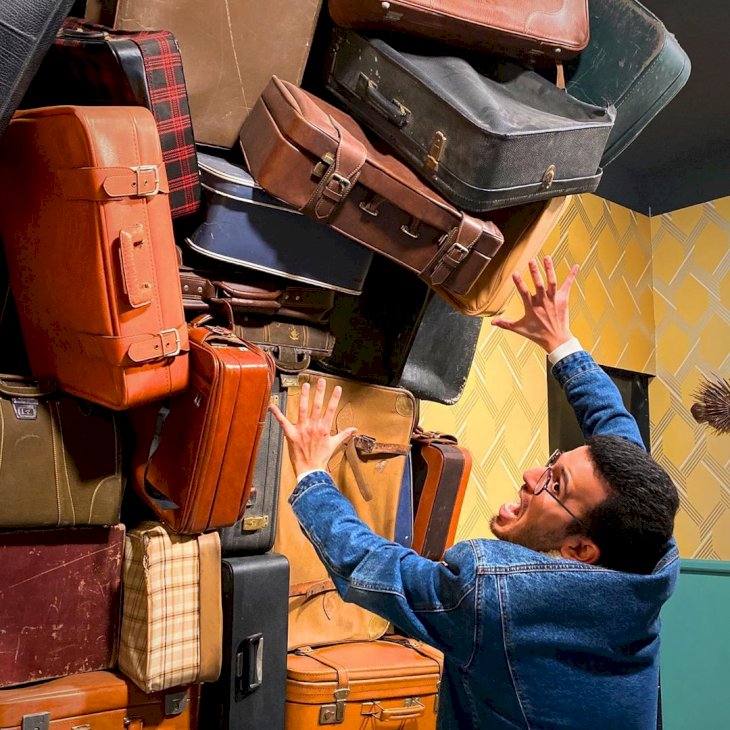 Sometimes, it's in the kitchen. Sometimes, the bookshelf. And sometimes—in a place like this! Dropping things on you can be fun at times, as long as what's falling on you is just flour or a few stacks of paper. Sadly, this guy dug a disastrous moment for himself and he looks panicked! Maybe they excavated him later, buried beneath the luggage! 
Uh, Boy—Doggo Is On The Wrong League This Time!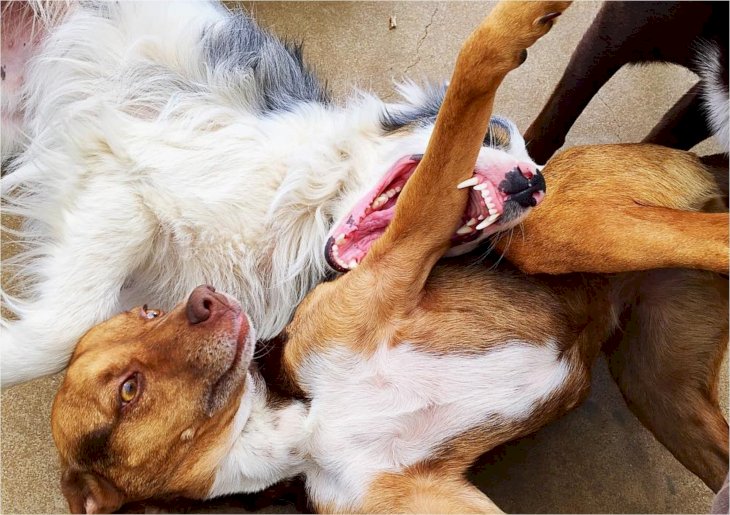 When two dogs get together, the ambiance might sound of pesky giggles and whimpers. Sometimes, their perspectives on fun can turn out to be a dubious situation where not just the owner, but even the dog in question doesn't understand what's going to happen next. Here, the look on the doggo's face signals that his pal is about the clutch the wrong meal. We hope that it didn't end up in a fight, though! 
Puddled Disaster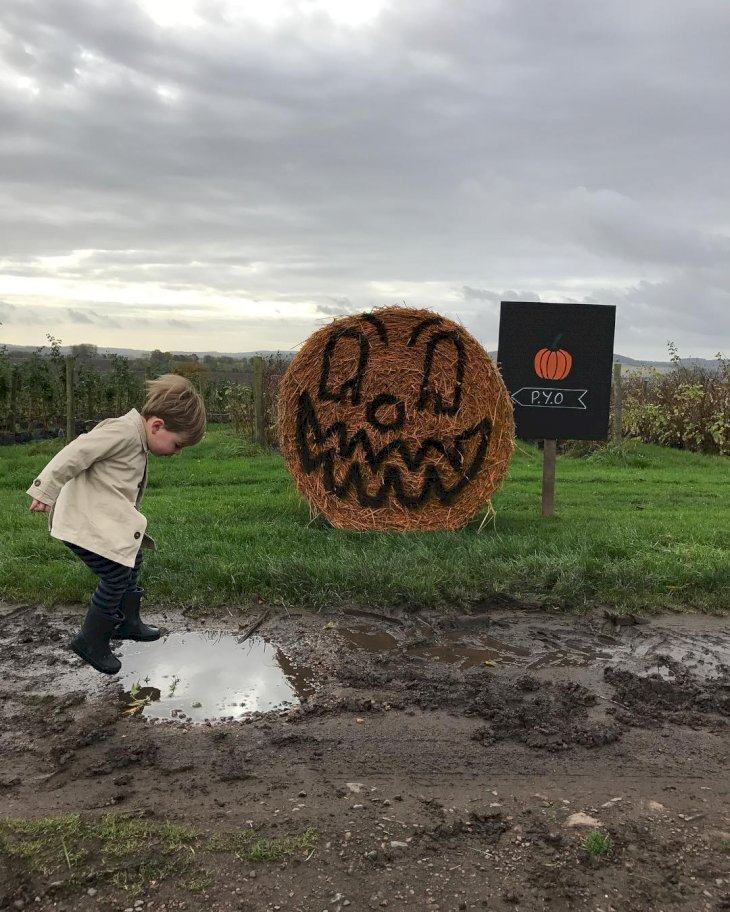 When children go out to play, they mean it! It doesn't matter how hot or how wet the ground is, when kids decide to enjoy some time outside, they do it by all means. However, this little boy here was pictured in a scenic backdrop. But what only mattered was the puddle that he landed seconds after this photo was snapped. You might already know why this is a mini-disaster!
Overthrown In Seconds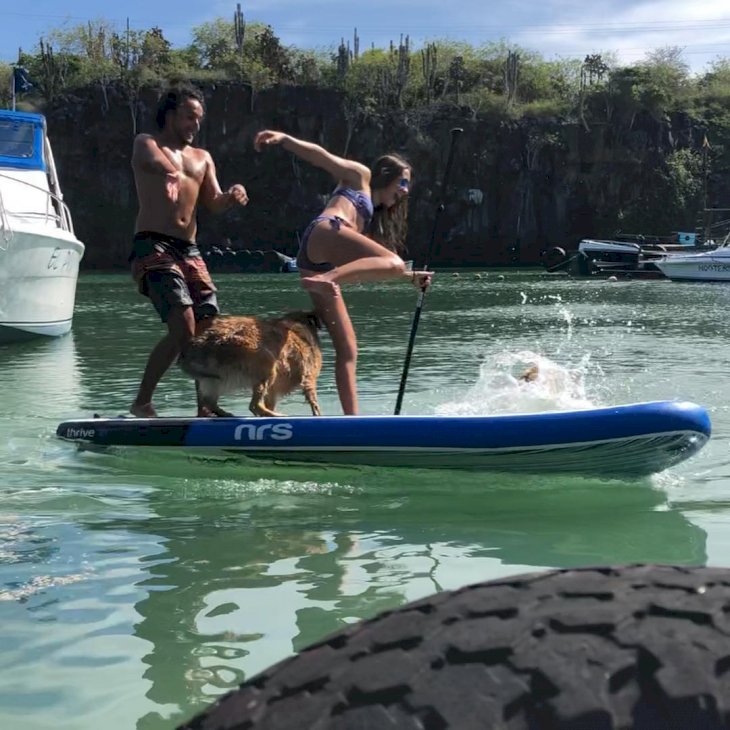 Now, this couple thought that their raft would house more than what it can hold. One of their dogs has already toppled into the water. Next is the woman, and it looks like she's going to splash along with her partner. We only hope that the other doggo onboard made it safe and cozy on the raft!
Wrong Dive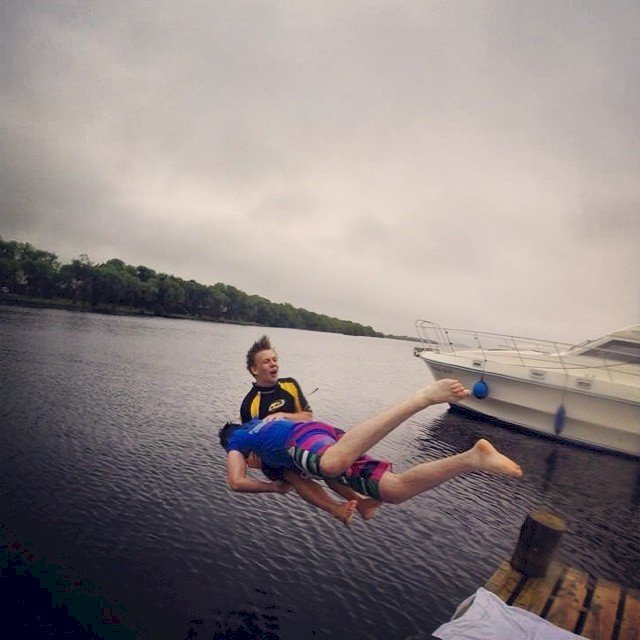 Diving is fun, but not this one! In this photo that was taken a few seconds before the epic disaster, one guy threw himself to flaunt his backflip dive. But that's when his buddy dived along, face-front, with his friend. The result wasn't just a painful collision, it was a mini-disaster that bombed their dive with a ghastly splash seconds later! 
Hooped...!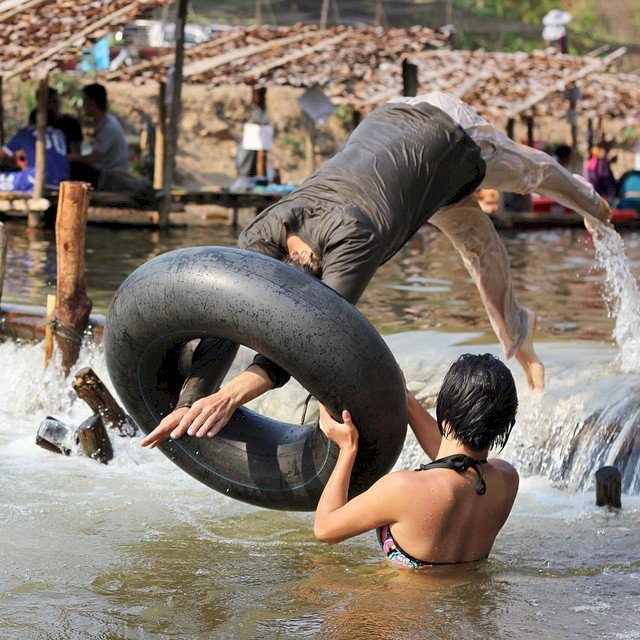 Maybe this guy tried to hoop around like a dolphin! However, dolphins jumping through hoops are too cute and mesmerizing. But what this guy is doing is something contrary to the entertainment we get from dolphins. So, the mini-disaster here could be two things—either he got stuck in the swim ring or he landed head first in the water. We hope he didn't kiss any rocks, though! 
Smashed In Seconds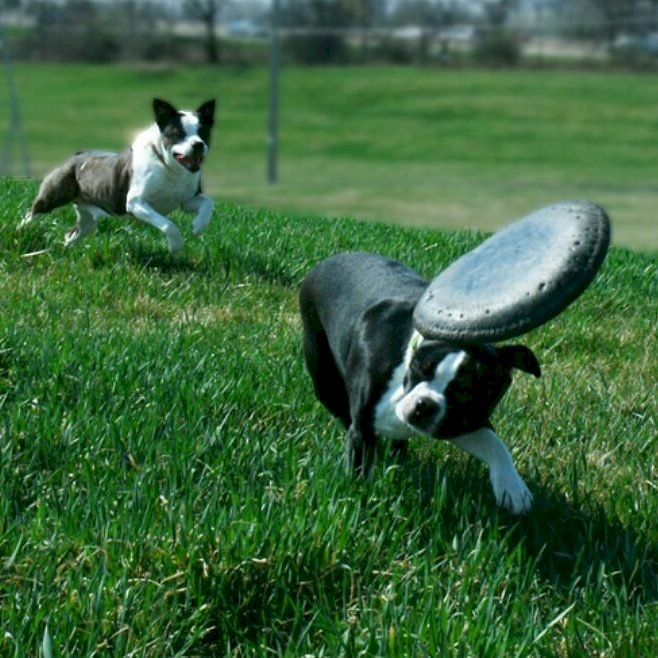 These two dogs seem to be ardent Frisbee maniacs. Their sporty frame says it all! However, when it was time to mouth the disc, the lead hero seemed to have gotten a disastrous blow instead. His expressions illustrate his pain but his buddy trailing behind is determined to somehow catch hold of the Frisbee anytime soon. Hopefully, the boys didn't collide with each other!
The Winged Food Thief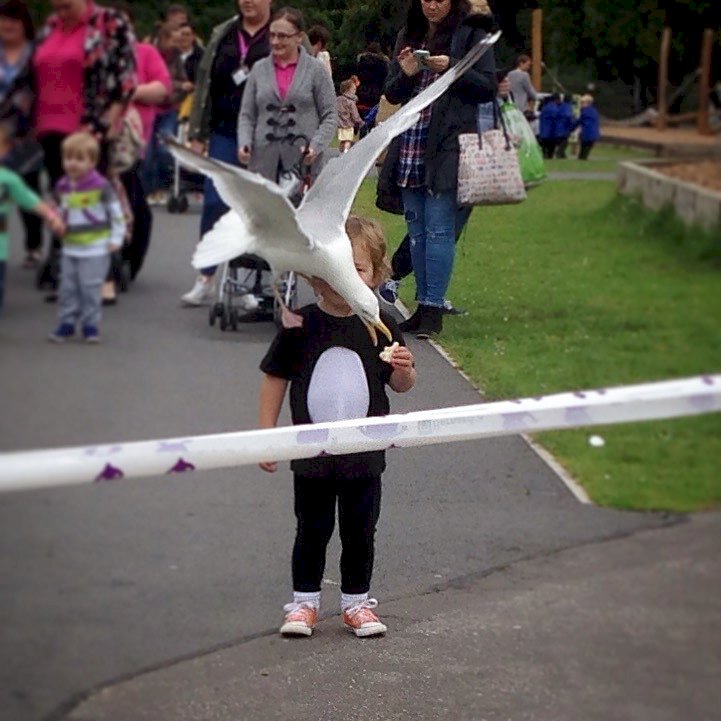 Birds snatching food isn't anything new. But the feathered thieves usually target their catch from people who're mostly alone. Guess the seagull here was on the lookout for the perfect chance to snatch that snack from the kid. However, the mini-disaster is more on the cute side than anything painful like the other hilarious and disastrous episodes we've listed here! 
Ouch! That Hurts!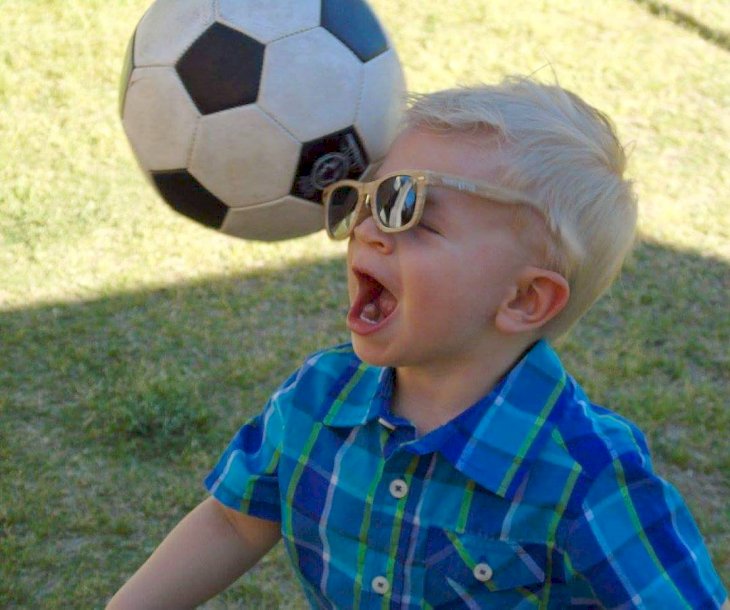 The mini-disaster here needn't be explained! The little one's expressions say it all. However, he seemed to have walked along the field wearing those cutesy goggles while someone smacked him by mistake with the ball. Guess his expressions post the ball attack was a gateway to tears and some quarrel with whoever did this to him!
Poor Boy, He's Going To Need Some First Aid In A Few Seconds!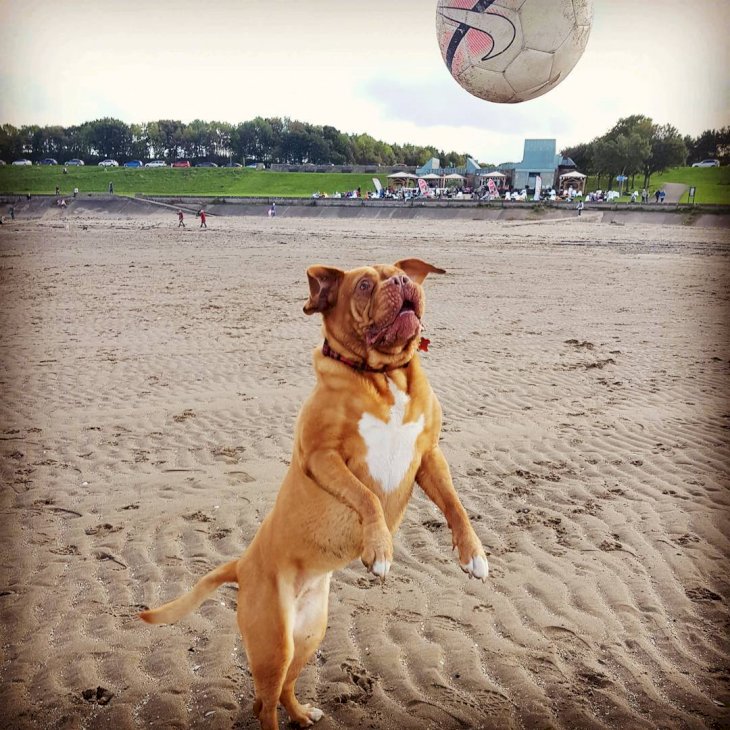 Dogs can catch Frisbees and even sticks. But a football this big isn't a dog thing! Sadly, it was too late this doggo realized any of this. Though he looks like an eager pup who would do anything to keep his person entertained, guess this time around cost him a bit of an "ouch" moment!
Daddy, Watch Out!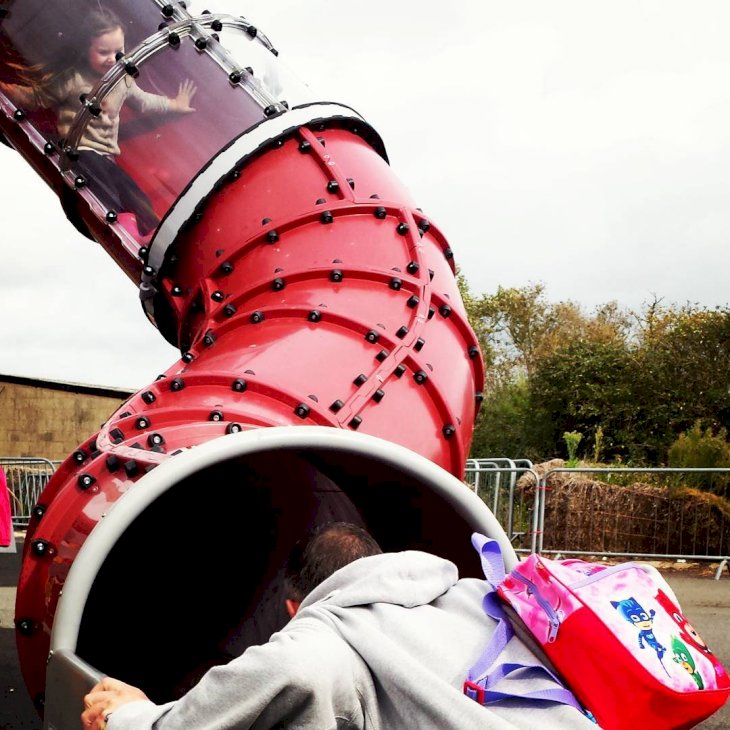 Tube slides are something children never miss when they visit an amusement park. It's fun going through it all and you might know only if you've journeyed through one as a kid. But the ending isn't always fun. Perhaps, it could cost a hard kick on the chest or a painful blow on the face for the one standing or peeping through the exit point of the slide. The dad here couldn't wait any longer for his daughter, so he peeped through the exit and the rest is painful history!
Mini-disasters are uninvited episodes that might not visit us with any warning signal. However, we can only brush the shoulders off and say—"It Happens!" Have you experienced a mini-disaster like any of these hilarious depictions? If yes, then do you have a picture of it? Share your comments with us! Also, please don't forget to share this article with your friends whom you think have had a mini-disaster of late!