These Pics Prove That Summer Heat Spares Nothing
When the last days of winter near the end, there's an unexplainable delight on our faces! It's simply—Summertime—and we think of some breezy days in the sun. Think of a beach outing with friends. Even that endless ice-cream treat by the poolside. Well, there are endless possibilities of what we can do in summer. Unfortunately, the scorching rays of the sun aren't always too exciting! When summertime heat can be overwhelming altogether, we tend to miss noticing that part. Perhaps, these photos prove that summer heat spares nothing on its way! Check them out...! 
Even Your Dog Wants An Extra Scoop!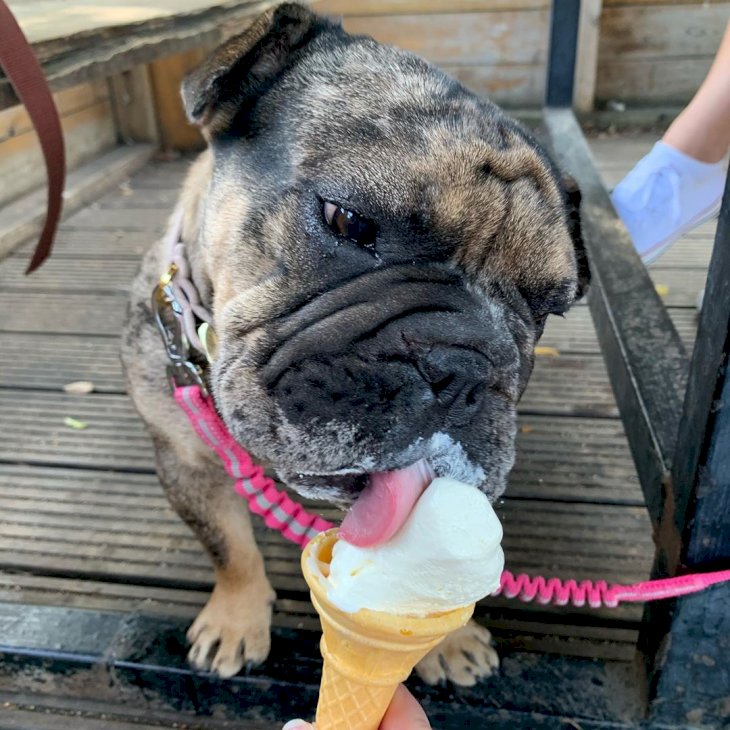 Every time you visit the ice cream counter, you might not go with an idea of getting one extra cone for your doggo. But when it's summer, your dog might always urge you to help him beat the heat with some frozen treat. Guess this bully boy here is no exception. Now that makes for a sweet summer struggle!
DIY Pool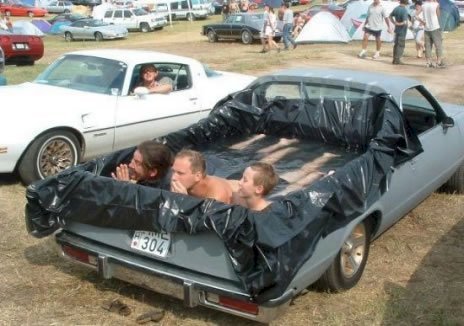 Though summer never fails to visit the earth on all the corners, what matters the most is how we bask in the heat. For some parts of the world, the heat is just the right amount of everything. But for wherever this little family is existing on the planet, they seem to have dived into a DIY plan to beat the wicked heat. But as you can see, their summer struggle has seemingly ended with their out-of-the-world DIY pool! 
The Ultimate Work From Home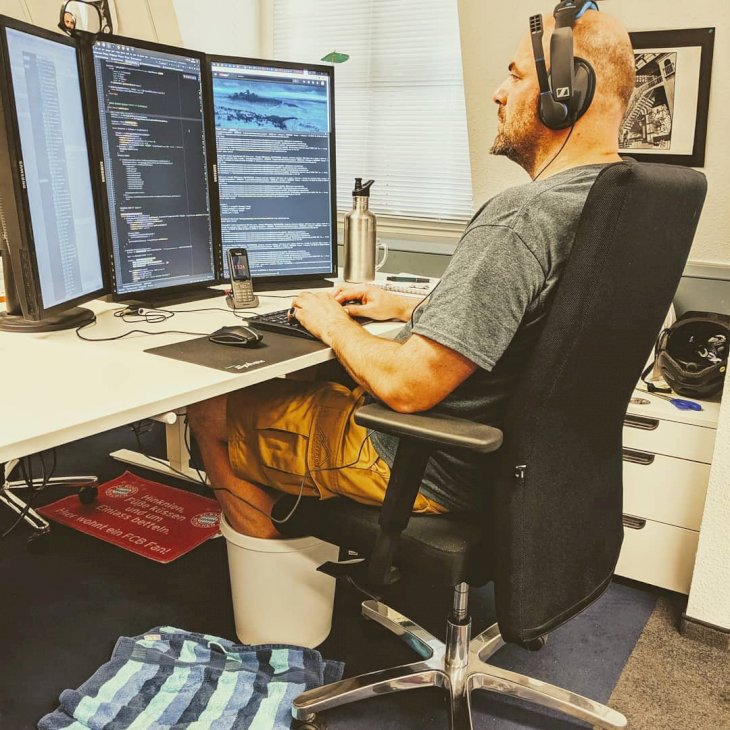 The typical work from home routine during summer can turn out to be a challenging task, especially if you're caught up with loads and loads of work. But guess this man has found a way to stop complaining about the heat outside. Though it looks funny, we truly understand what it takes to put up with those scorching days! Kudos to his idea though we hope he had his DIY ice cooler away from the electrical circuit! 
Even The Road Melts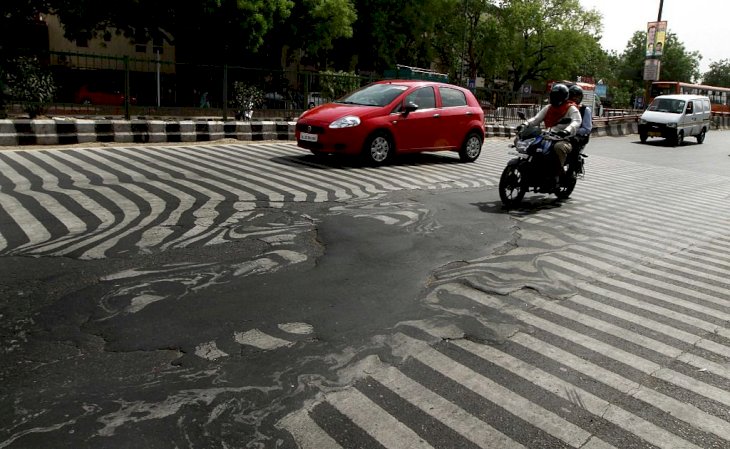 When it's hot in New Delhi, India, the temperature can soar up to 48.4 °C. With a temperature record like this, it's always advisable to stay indoors during summer. But that's not going to happen anytime soon and even if it does, the blazing heat isn't going to spare anything on its way. Perhaps, anything including tar roads can melt during summer and this picture proves our point!
Counting The Last Days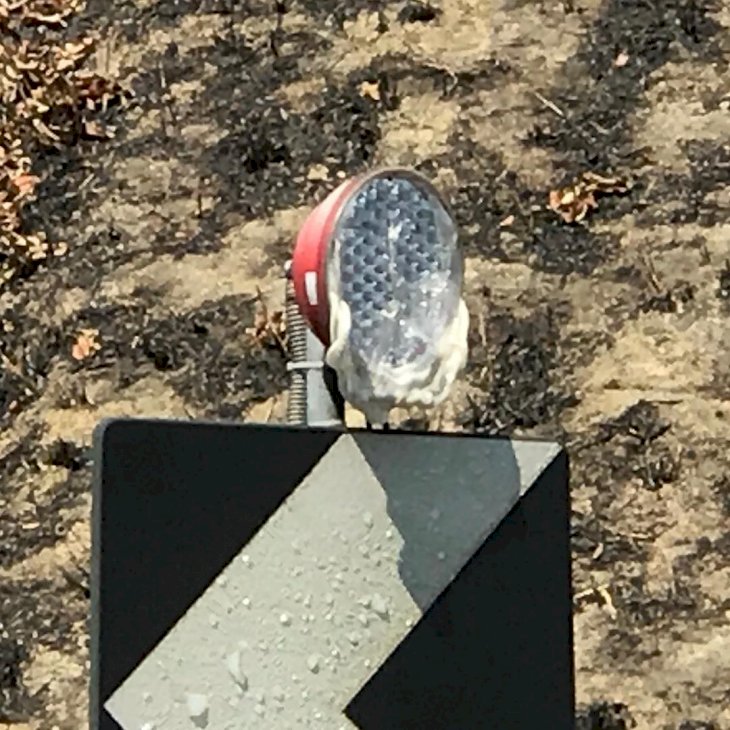 We only hope that this traffic light still exists! From the look of it, almost every corner of the light has seemingly succumbed to the wicked summer heat. If the meltdown has paused already, guess it'll continue next summer! Furthermore, the blazing heat isn't going to give up so easily until it ruins the entire light.
Cooling It Off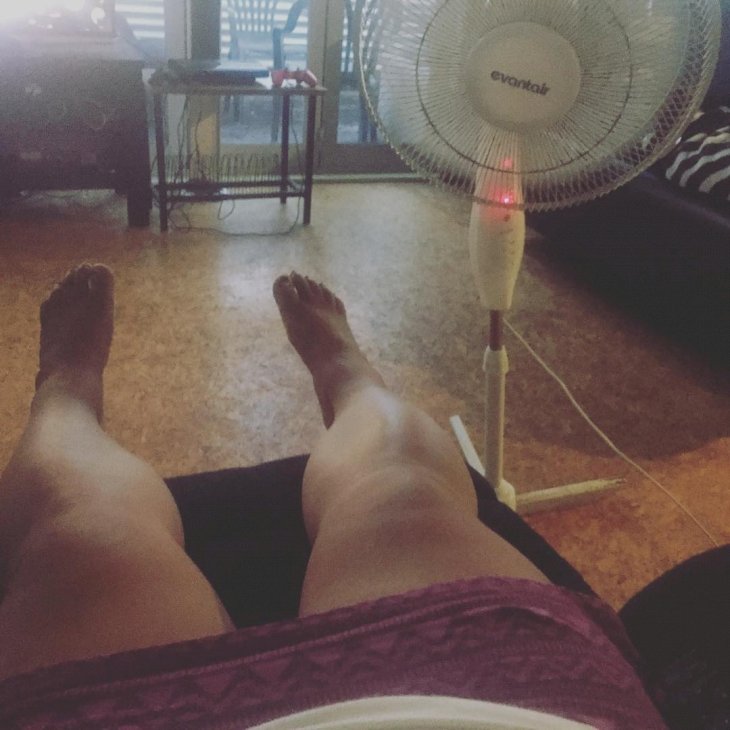 When it's summer, some people forget about all those beach partying and poolside get-togethers. It's simply because they cannot afford to step out in the sun only to return home with sunburns and whatnot! For this lady, she has pulled her little breezy hack like a pro. But the other side of the story illustrates how bizarre and unforgivable summer heat can turn out to be in the lives of us Earthlings!
She'll Never Leave Her Makeup In Her Car Again!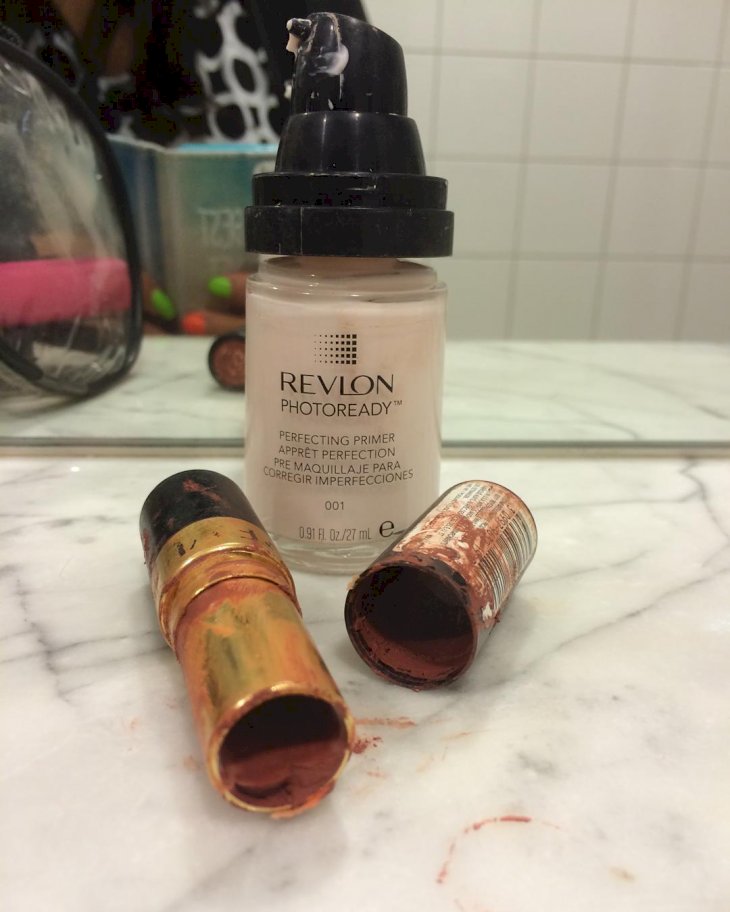 Next time you carry your makeup essentials, never leave them in your car, especially when it's summer. Because when you return, you might not get a chance to enjoy your favorite Bobbi Brown lipstick and Maybelline foundation! Perhaps, this woman learned the lesson the hard way and if there's anything to blame, it's obviously summer!
Melts Almost Everything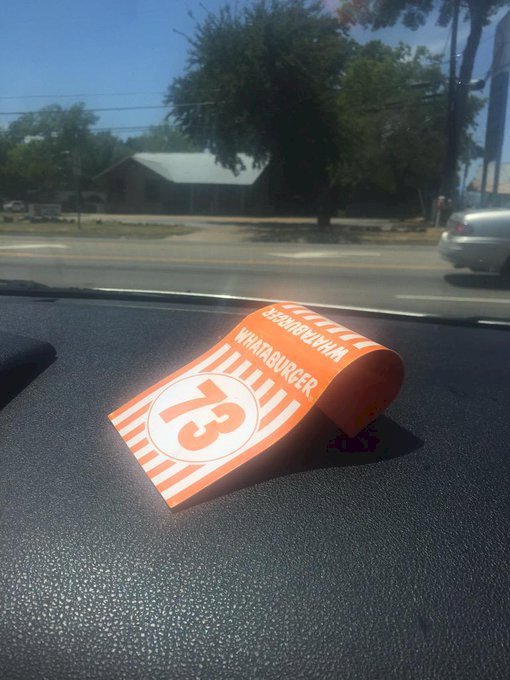 Put anything made of plastic out on a hot sunny day and return to see it out of shape! Perhaps, this signboard couldn't take enough of the heat from all the sides, especially from the one reflected by the hot tar road. So, it's no surprise that the once proudly erect board has succumbed to the wicked heat's power!
What's Cooking On The Road?!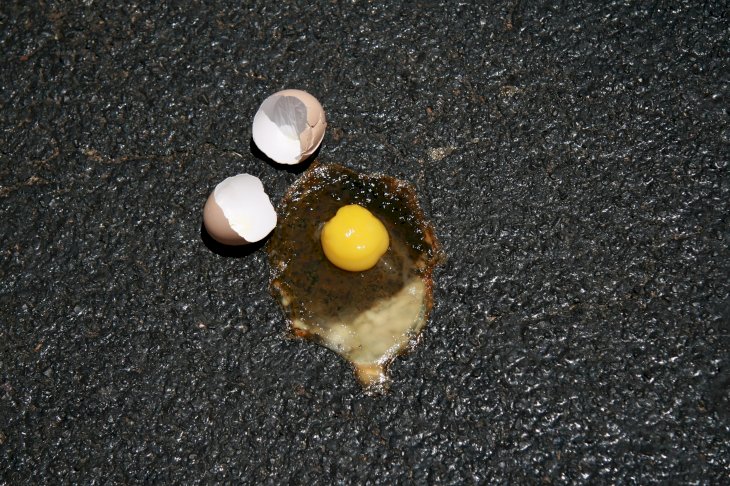 If you're wondering whether this egg is edible, then it's definitely not! But it's just another piece of an illustration to prove how unruly summer heat can get into our nerves. It has the power to breakdown, melt, and even cook anything on its way. And this egg is no exception and definitely no match to the wicked summer heat!
Indulging In Some "Breezy" Moment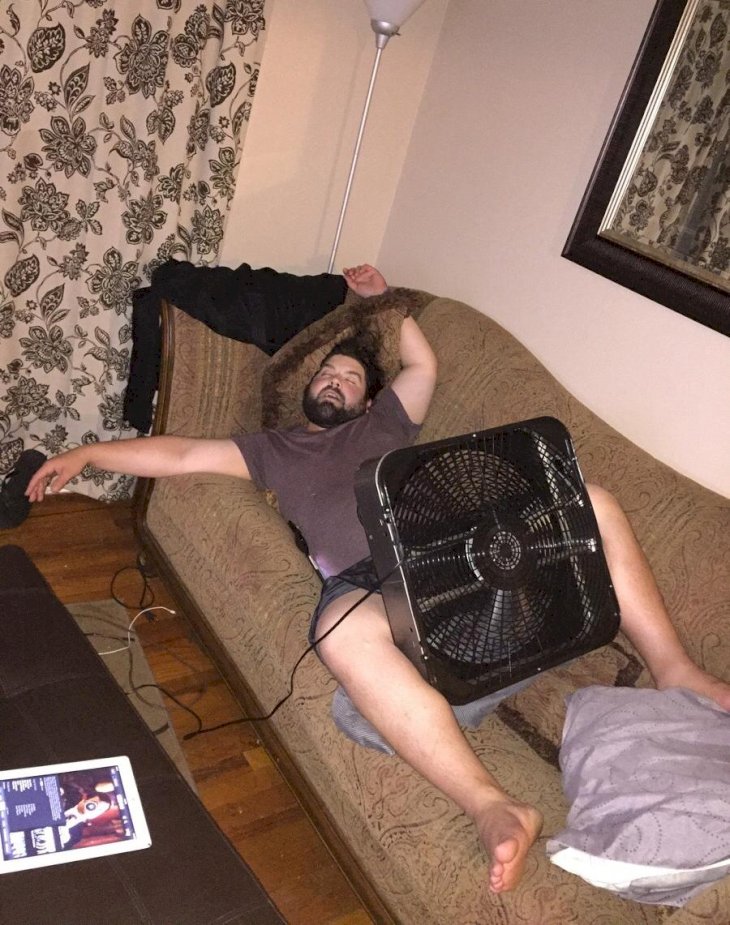 This man has managed to find a way to battle summer's blazing heat. His idea in bridging the cooler between his legs might look awry, but that hasn't stopped him from enjoying a deep afternoon nap on the couch! As long as the cooler is sealed within the steel frame, this guy and "everything" concerning him are all safe. Sigh!—guess summertime heat is too challenging altogether! 
Summer Heat Takes A Toll On African Treasure Too!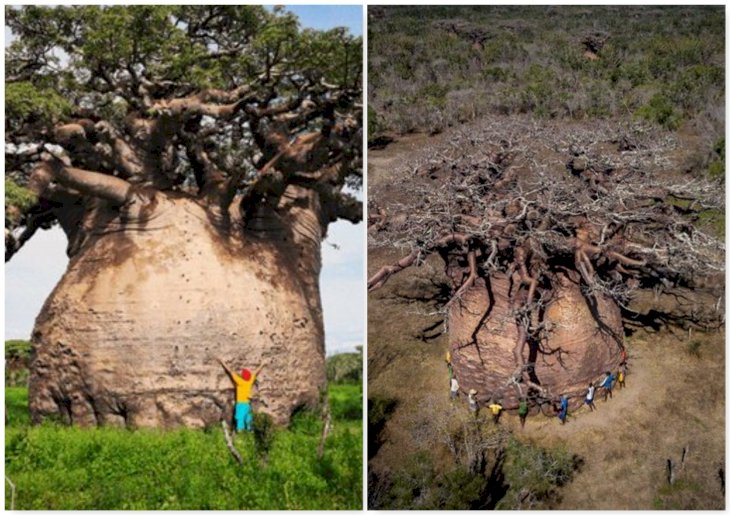 The Baobabs might be majestic trees and Africa's iconic wild treasure. Also known as the "Tree of Life," these trees are specifically based in African Savannah. So speaking of the Savannah, you can guess how arid the climate can get during summer! This picture is a befitting example that summer heat spares nothing, not even prehistoric tree species that date back to over 200 million years! 
Five Gummies = One Big Gummy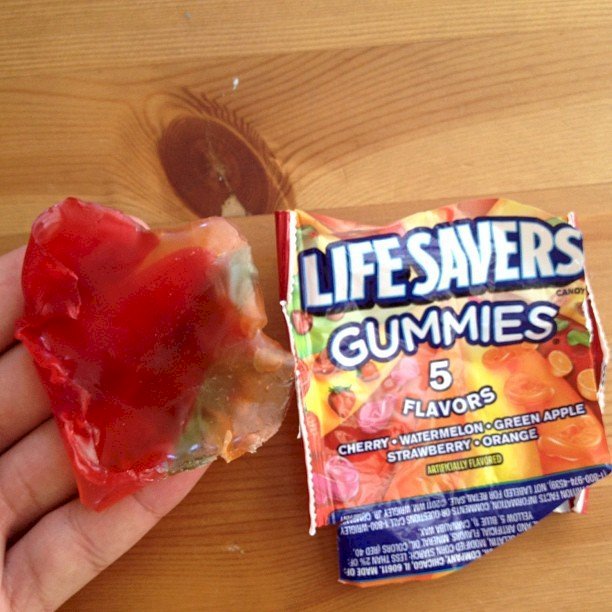 Never forget to either eat the gummy candies you have in your pocket or leave them at home. If not, you might end up chewing a big gummy candy after a few minutes of being out on a hot day like this! Guess this guy can do nothing about it now because all the five flavors are now one unified disaster! This time, it's not entirely summer's fault, right?! 
Melted!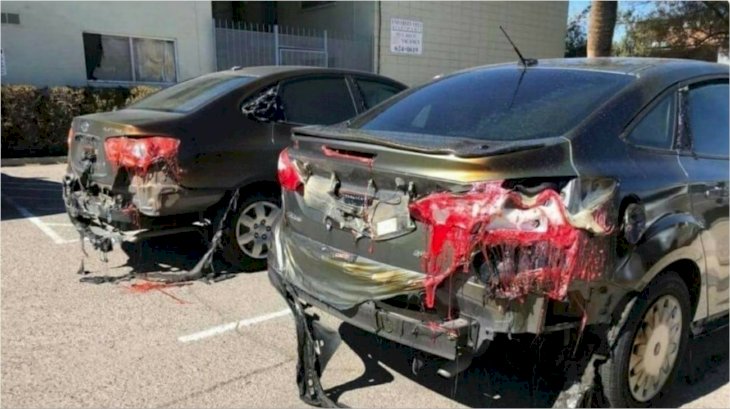 When Arizona's summer throws a wicked smile on its residents, there could be nothing to spare them from the unruly heat. Perhaps, you might want to think twice before parking your car out in the sun, especially if you're in Arizona! This is definitely not a good look for those cars.
RIP Phoneholder!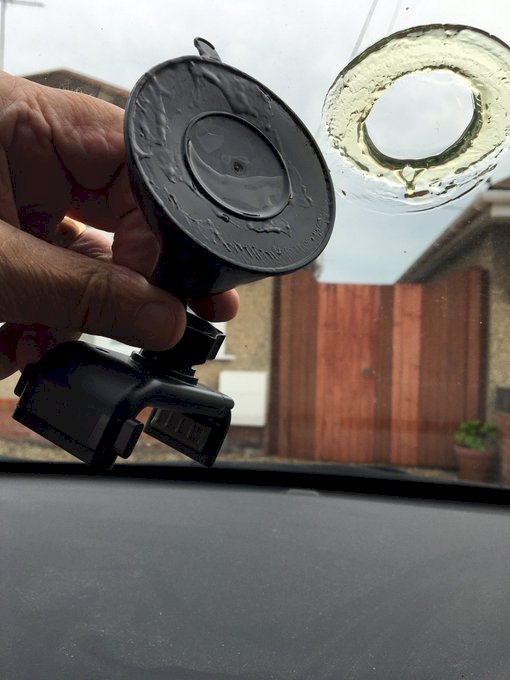 Heat during summer spares nothing, not even inside your car! Perhaps, this man has dealt with so much during summer, and even the adhesive on his car's phone holder gave in to the scorching heat. However, it was too late he realized what summer can do to even the sturdiest of things around!
No, That's Not Choco Lava!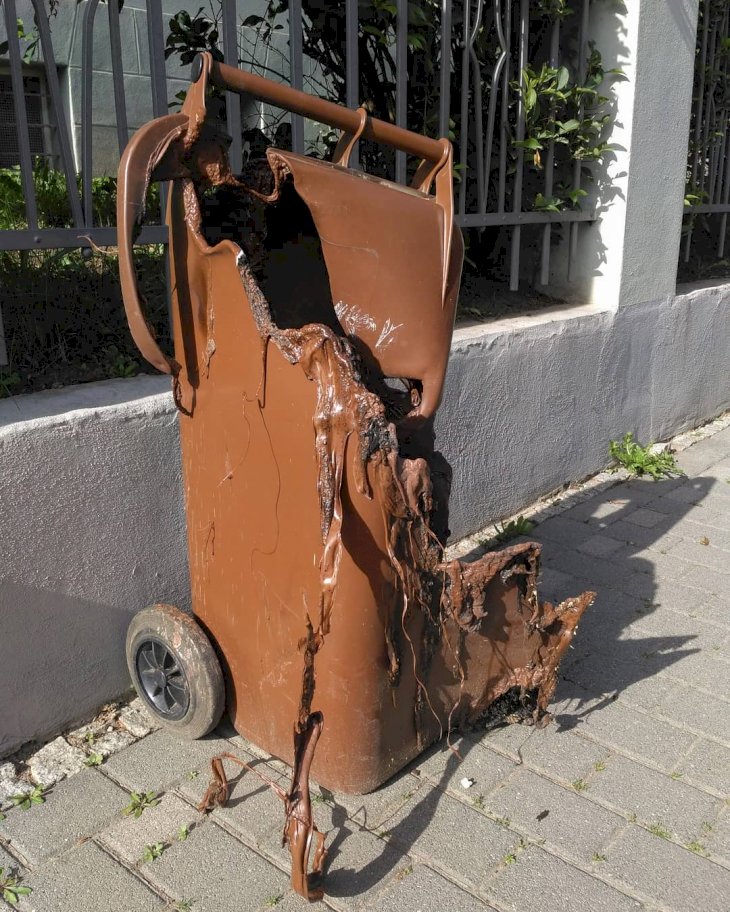 Guess this public bin's service is almost near the end! Despite standing tall and serviceable for years, gathering all the trash from the locale, this bin has failed miserably against the wrath of summer. Maybe the season reminds us that we should never take the forces of nature for granted. So anything against heat and everything against summer ends—and this meltdown is the proof of it all!
Potholed!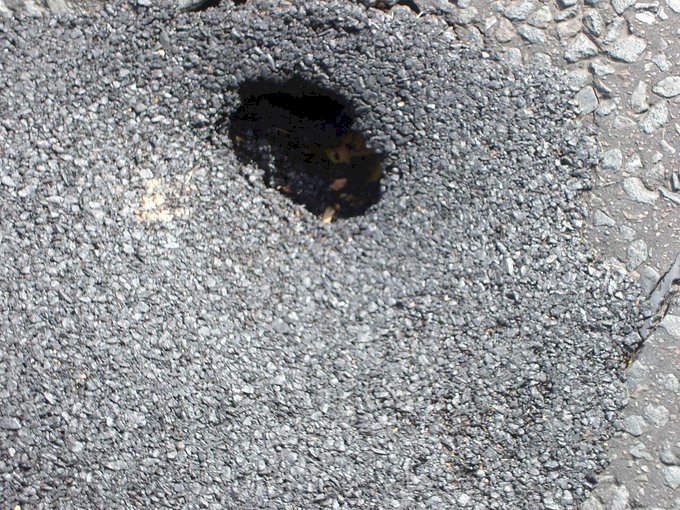 With an ever-increasing temperature like this, guess this tar road is giving in to too much heat problem. Perhaps, the other side of the bitter story is the rise of unruly potholes waiting to deliver more problems to the already heat-stricken natives here! We only hope the pothole doesn't become big anytime soon!
Everything Melts, Even The Asphalt! 
Any road or walkway surfaced with asphalt might not stand strong against summer's blazing days. Perhaps, this man was shocked to know that he was leaving behind his footprints on the sands of time! Here, the credit goes to the sluggish asphalt that succumbed to the hottest days of the year. Apparently, almost everything in this world has to put up with the wicked summer heat, right?! 
Withered 
This is something like the before-and-after kind of trauma this poor tamarind plant put up with! Perhaps, the owner of this plant seemed to have made the wrong decision in moving it under the scorching sun. It didn't take the summer heat too long to drain the poor plant off its lustrous appeal. Summertime struggles are meant to be borne by all—flora, fauna, and us!
Sticky Shoe!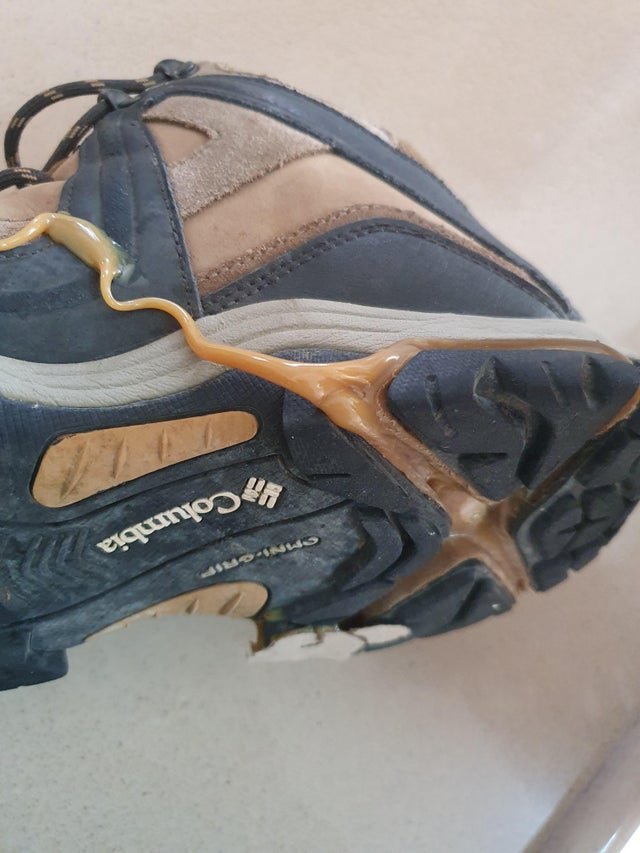 Walking out on a sunny day might demand you to sheath your feet with the best footwear ever. But that doesn't mean your shoes win the battle against the scorching heat reflected by the tarry road! Guess this man returned home with a shoe that melted like caramel!
We might idolize summer and dream of something exciting each day during the vibrant season. It's undoubtedly a great part of the year, but that doesn't mean summer has the most exciting things in store for us! Guess these summertime struggles gave you an insight that heat spares nothing! Which is your favorite season? Perhaps, every season packs some disadvantages too. What's the most bizarre struggle you had to endure? Share your experience with us! And please don't forget to share this article!