Funny Halloween Costumes
When most people buy a costume for Halloween, they walk into a Halloween shop, pick out a costume in a bag, and they're done. If you're really into Halloween, you might make your own costume, and base it on one of your favorite characters. Some people...well, some people have a different idea about what their Halloween costume should look like. Maybe a bit more clever and a bit less scary. Maybe they're designed just to make you laugh a little. What kind of crazy costumes have people come up with? Come on in, and check it out...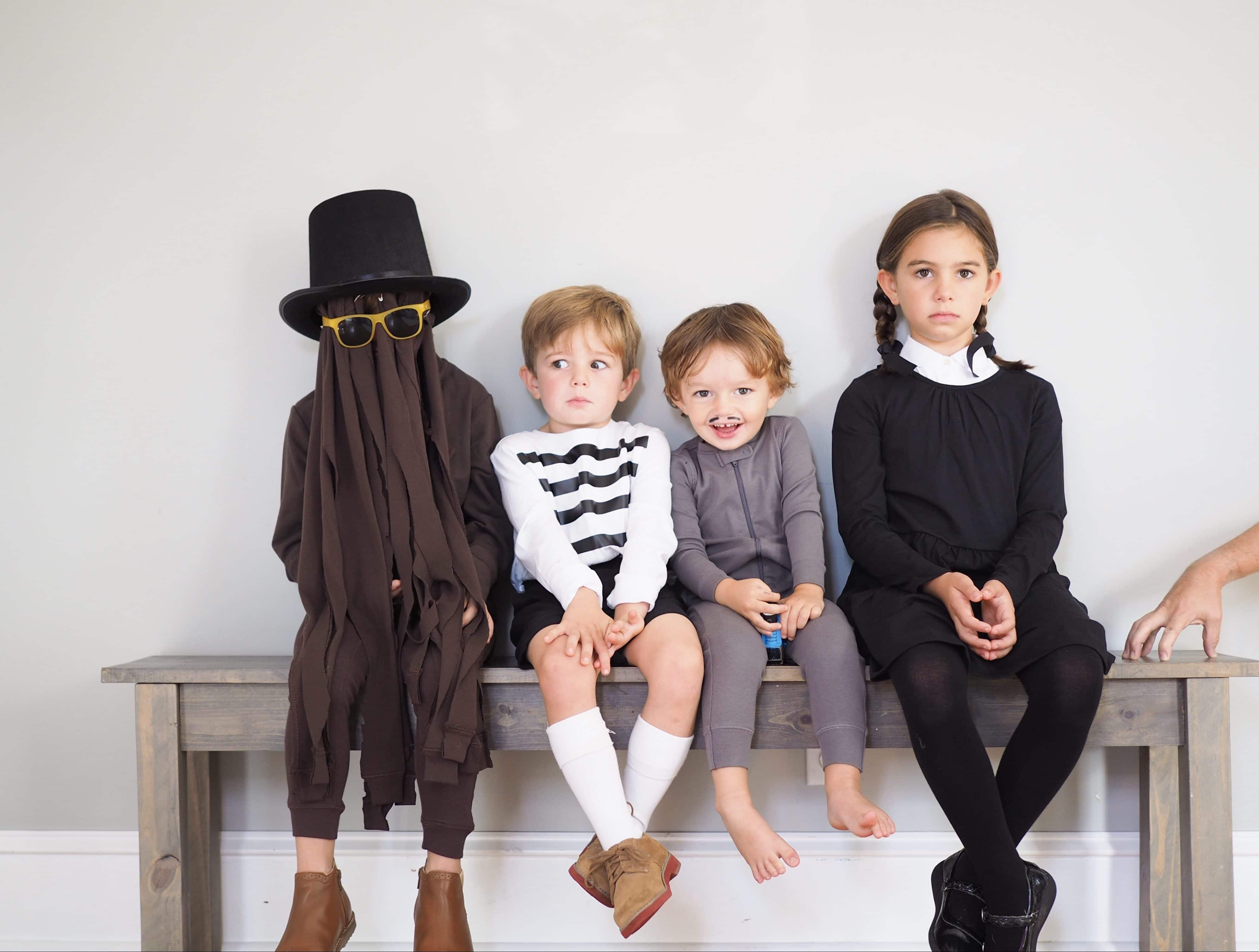 Taking Things Literally
Having red hair is a blessing and a curse. On the one hand, it can be hard to find just the right colors to wear to accentuate it. On the other, you get to make bad puns like this guy did. Yes, yes, we get it. Very funny. It could be worse. Imagine if he'd had ginger chicken the night before and felt inspired.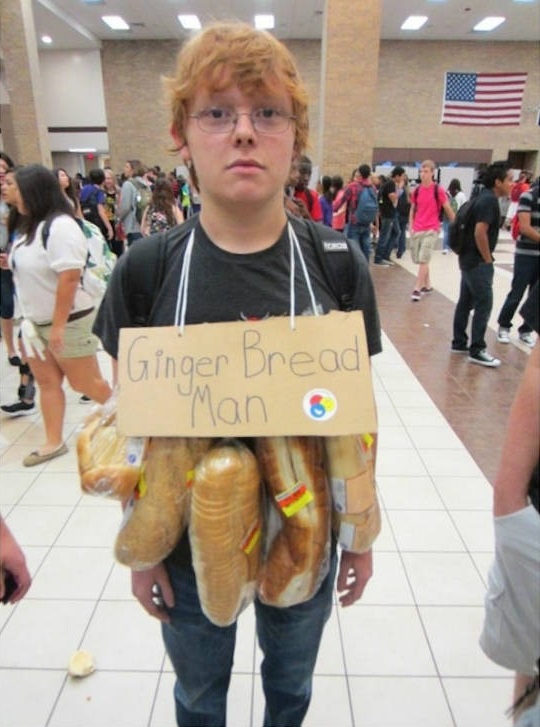 Nickelback
Props to this guy for a very clever costume idea. If you don't remember the video for Nickleback's "Photograph", you might not get the joke, but it's really funny. I would tell you to go search out the video so you can understand the joke better. I'm not going to do that though, because then you'll have a Nickelback song in your head for the rest of the day.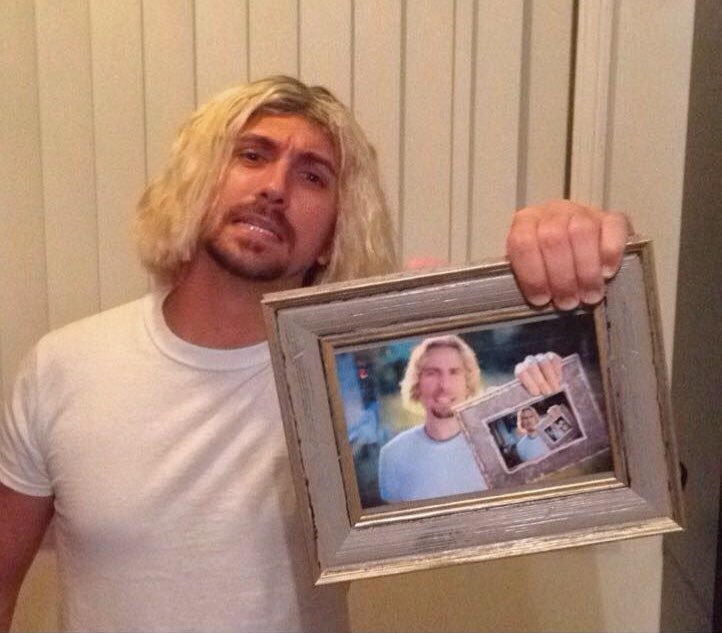 Lil Hannibal
Ostensibly, this is supposed to be a Hannibal Lecter costume for a child. However, I refuse to believe that a parent would dress their child up as a criminal psychopath. It is more likely that this is a normal 5-year-old and his parents have finally found a way to take him into a grocery store without having him try to grab extra candy off of the shelf.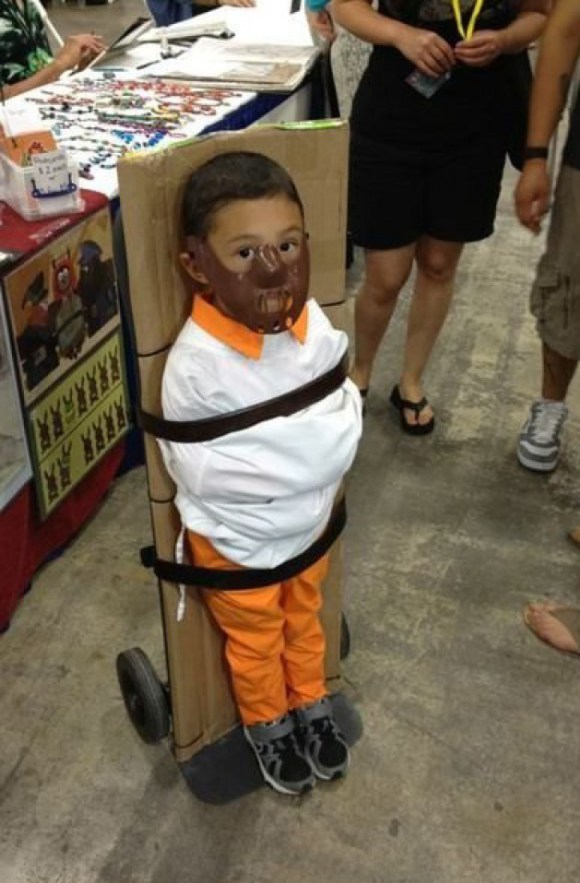 The Baby
I love The Hangover too and this costume is pretty clever but how big is that cardboard Zach Galafinakis head? How do you even fit that through a door? It has to weigh a bit too. At least he had the good sense to add the baby hat to make it screen-accurate. Wouldn't want to miss any of the little details.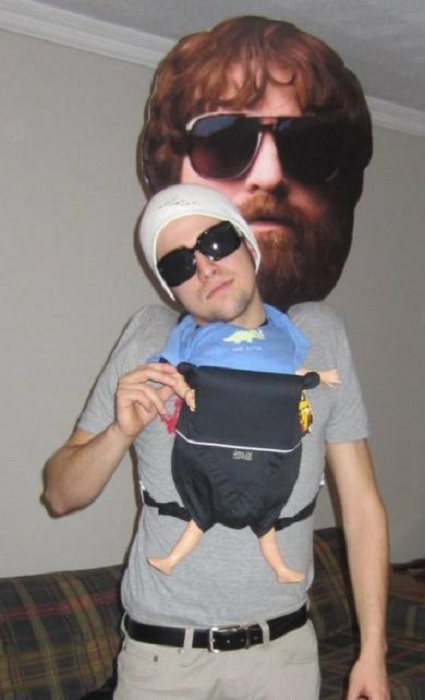 Wrecking Ball
Costuming while pregnant sounds like it would be a pain. Somehow, this woman came up with this costume idea, which is pretty much perfect. Her baby bump is just the right size for the mini-Miley there to ride it, and as a bonus, it will give the kid a nice doll to play with in a few years.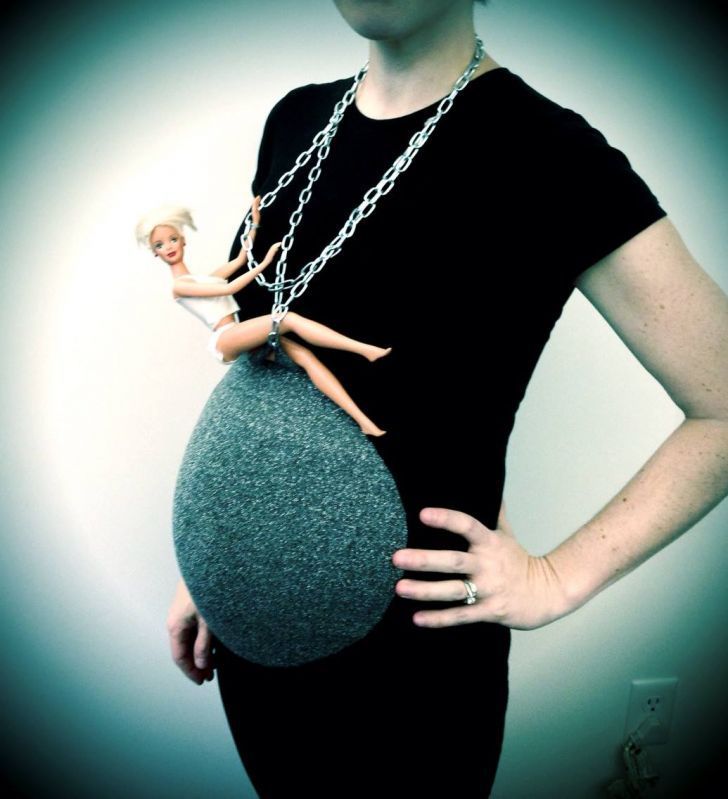 E.T.
At one point, ET costumes were pretty much a dime a dozen. This one is actually pretty clever for figuring out how to do the bike ride scene without a bike. No one wants to carry around a bike all Halloween, and this person found a way to make it work. Just rip the handlebars right off, add a hoody, and you've got a costume!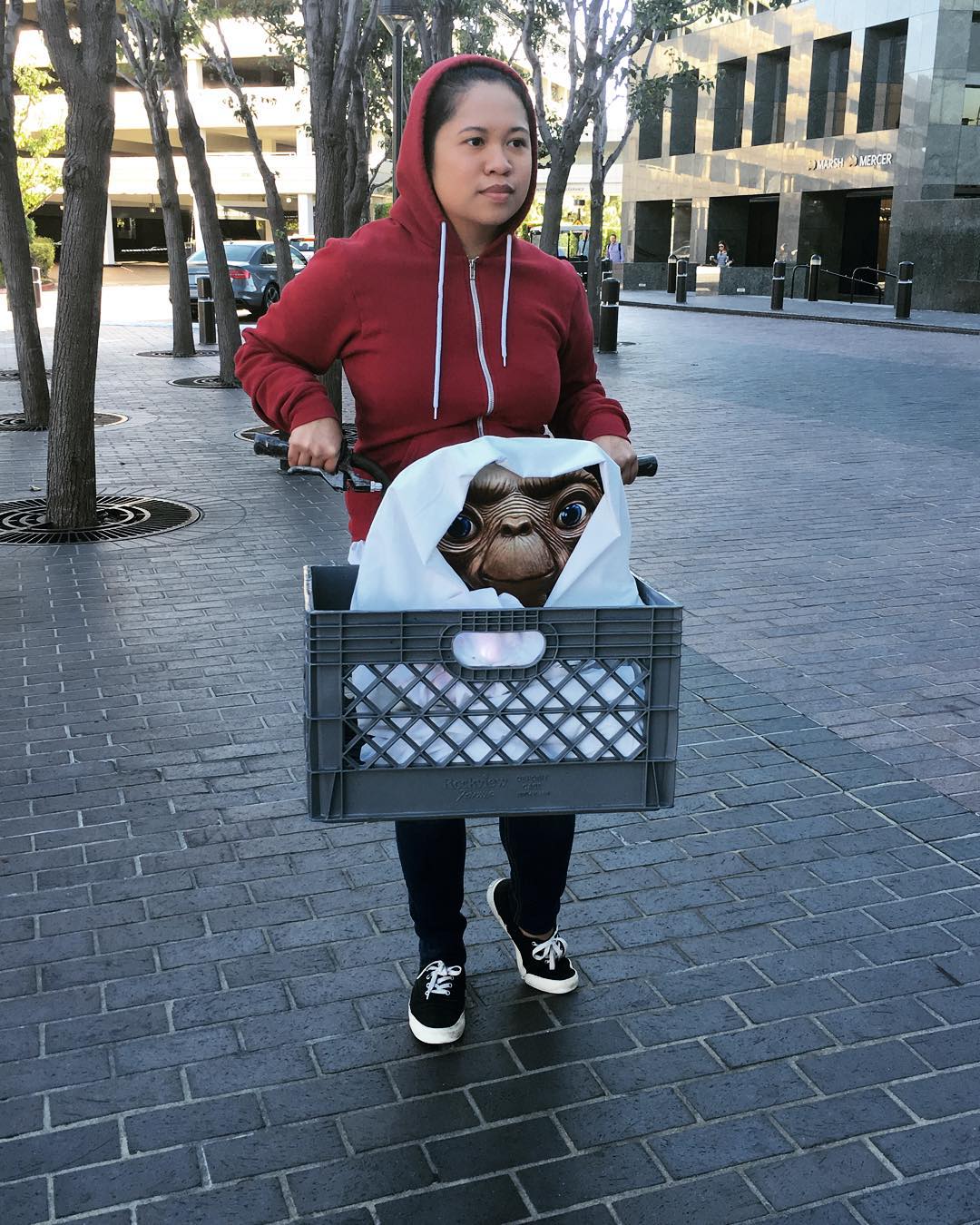 The Meme
Meme costumes can be funny, but they sure aren't timeless. Does anyone even remember what this is? This is a reproduction of the famous botched restoration of a Spanish painting of Jesus. (If you don't remember what this is, you can read about it here) Everyone saw it in 2012, but not many people remember it in 2012. It really does look freaky though.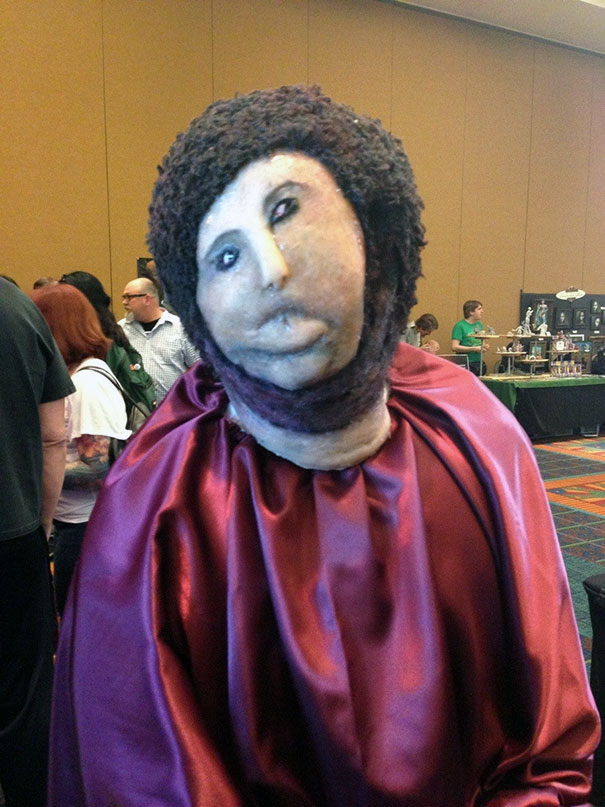 Darla
Most Disney costumes are nice. Princesses are popular. Lightning McQueen from Cars is popular. This person decided to transform themselves into Darla The Fish Killer from Finding Nemo. I'll say this, after seeing this costume, you wouldn't have to ask anyone "WHY ARE YOU SLEEPING?!". They wouldn't be sleeping. Trust me.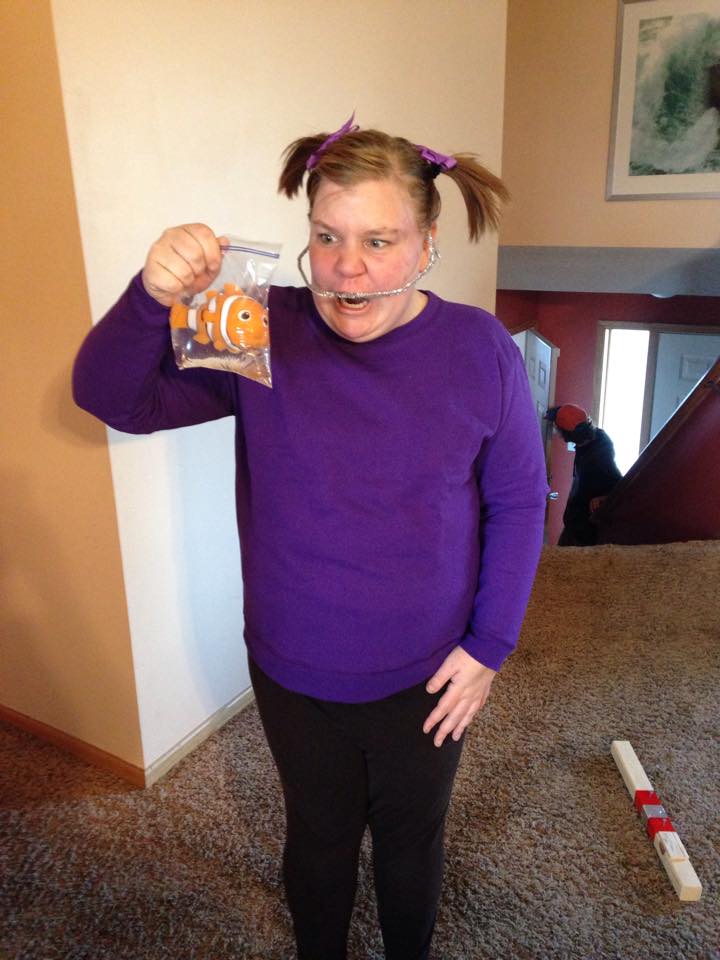 Trophy Wife
This looks like a protest costume to me. Someone either really likes hunting or really doesn't like it. I'm not really sure. One the one hand, this is a whole costume where she has a fake mounted head on the wall. On the other, she's painted on a cute little bunny nose and whiskers. Very confusing.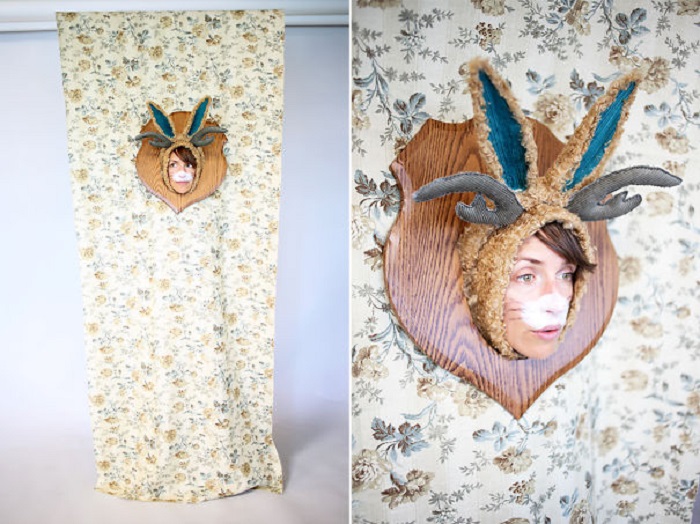 Disco Will Never Die
Yes, "It's Raining Men" is a silly song. And for 40 years, people have been using it to make silly costumes like this one. Sure, it was clever the first 923 times, but I would guess that the song is older than the woman in this picture and so is the costume idea. At least she didn't use Disco Inferno.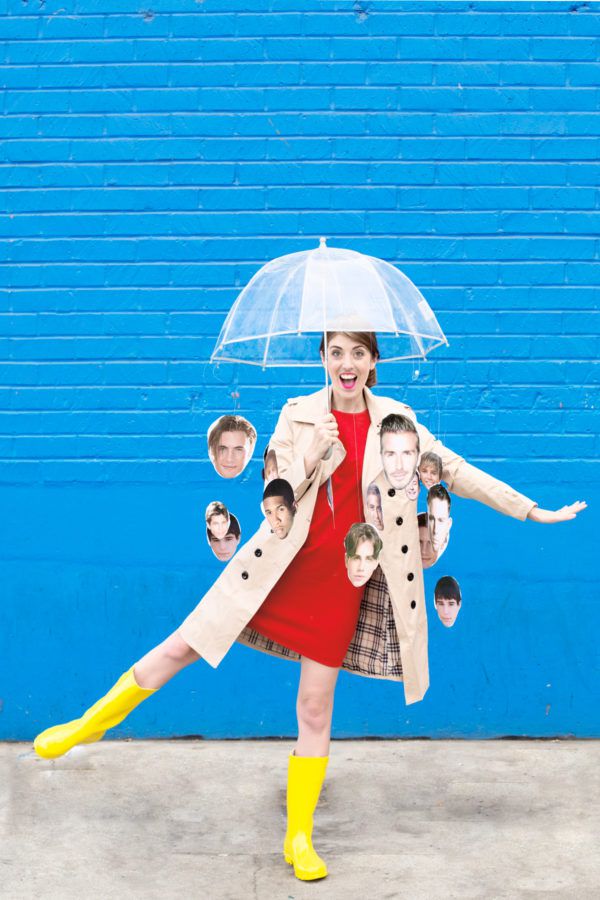 I Have Secret Plans And Clever Tricks
Another odd Disney costume choice. It looks like mini-Captain Hook here is finally being eaten all the way by Tick Tock the Croc. I can't be too snarky with this one though. It's really just too cute. Maybe this kid will see this and never want to grow up.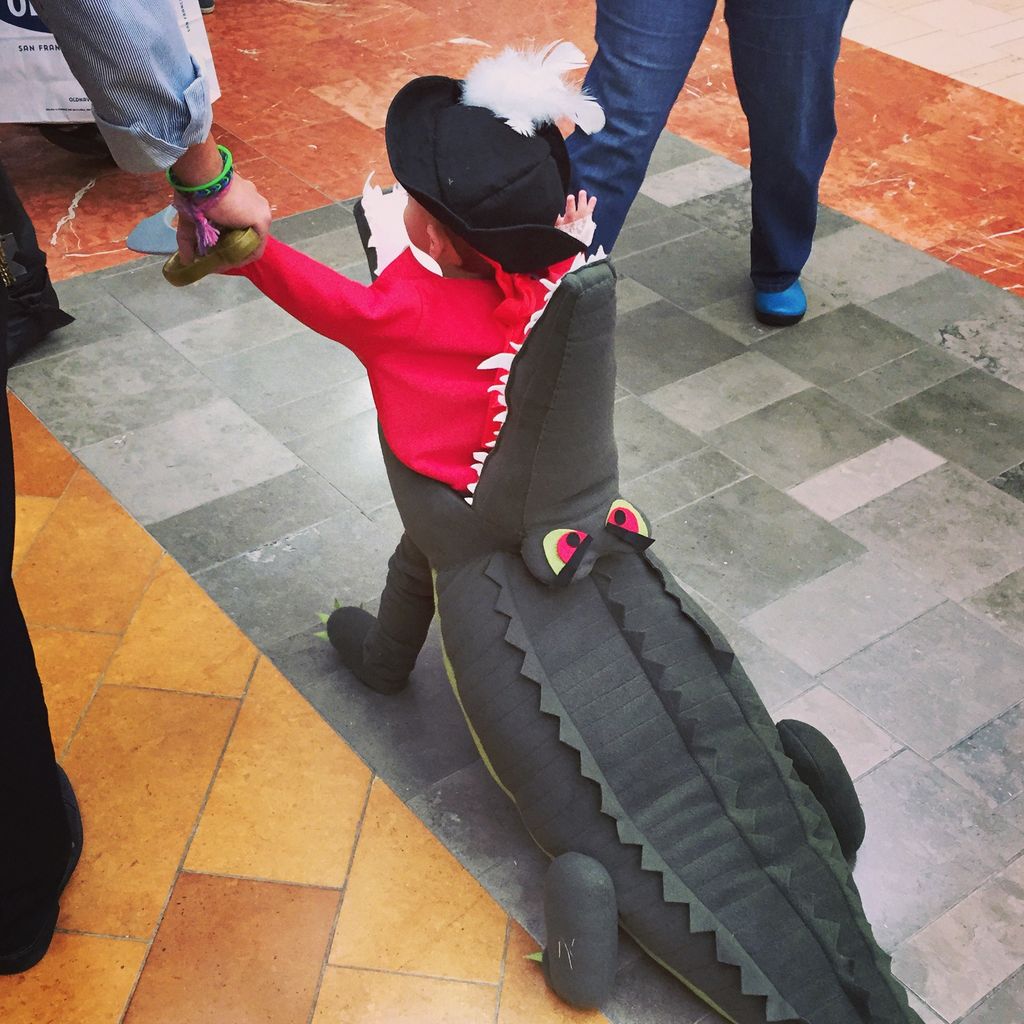 Homelessness is fun!
If you didn't think the bad taste level in the last picture could be topped, here's someone who said, "wait for me".  This costume is not funny no matter how you look at it. Maybe instead of the word "poor" on that sign, it should read "dumb" or "insensitive" instead. And to top it off, it's not even a good costume. Bad idea, badly executed.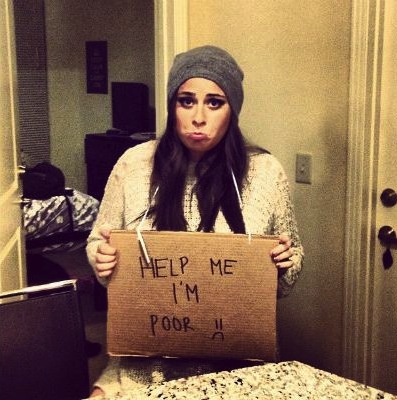 Lightning Strike
Couples' costumes CAN be fun, but this one is just not. So he's a bolt of lightning and she just got struck by it. What if they decide to not hang out at the party together all night? Then he's just a guy with a cardboard lightning bolt, and she's just a girl with bad hair and a torn shirt. But hey, give them points for trying.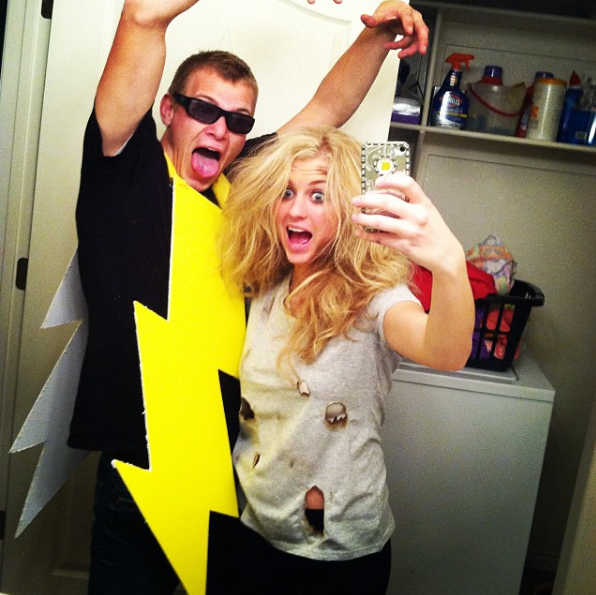 Beer Belly
This one took me a second. I only wish we had a picture of this woman's significant other. If she's pregnant and dressing up as him for Halloween, it would be the most passive-aggressive costume I've ever seen. As it is, there are worse ways to show off that baby belly, and dressed this way, no one is going to ask to touch it.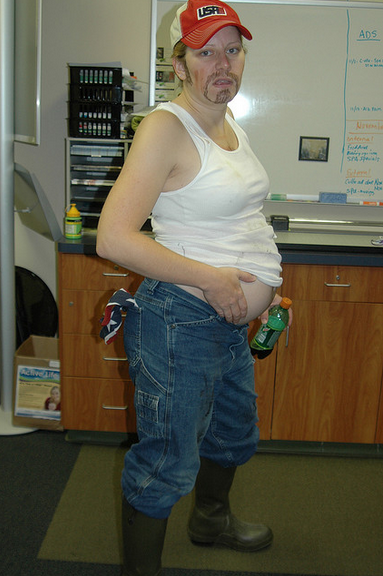 Bubble Wrap Costume
Some people simply forget to apply some creativity to their ideas and disguise themselves with the first thing they have in their hands. This material is very common in our homes and can be used for many things, but just wrapping ourselves in it does not count as a costume. There is nothing creative or ingenious, but it still depends a lot on where this girl intends to go. We will give her some credit for trying, but we know she can do much better.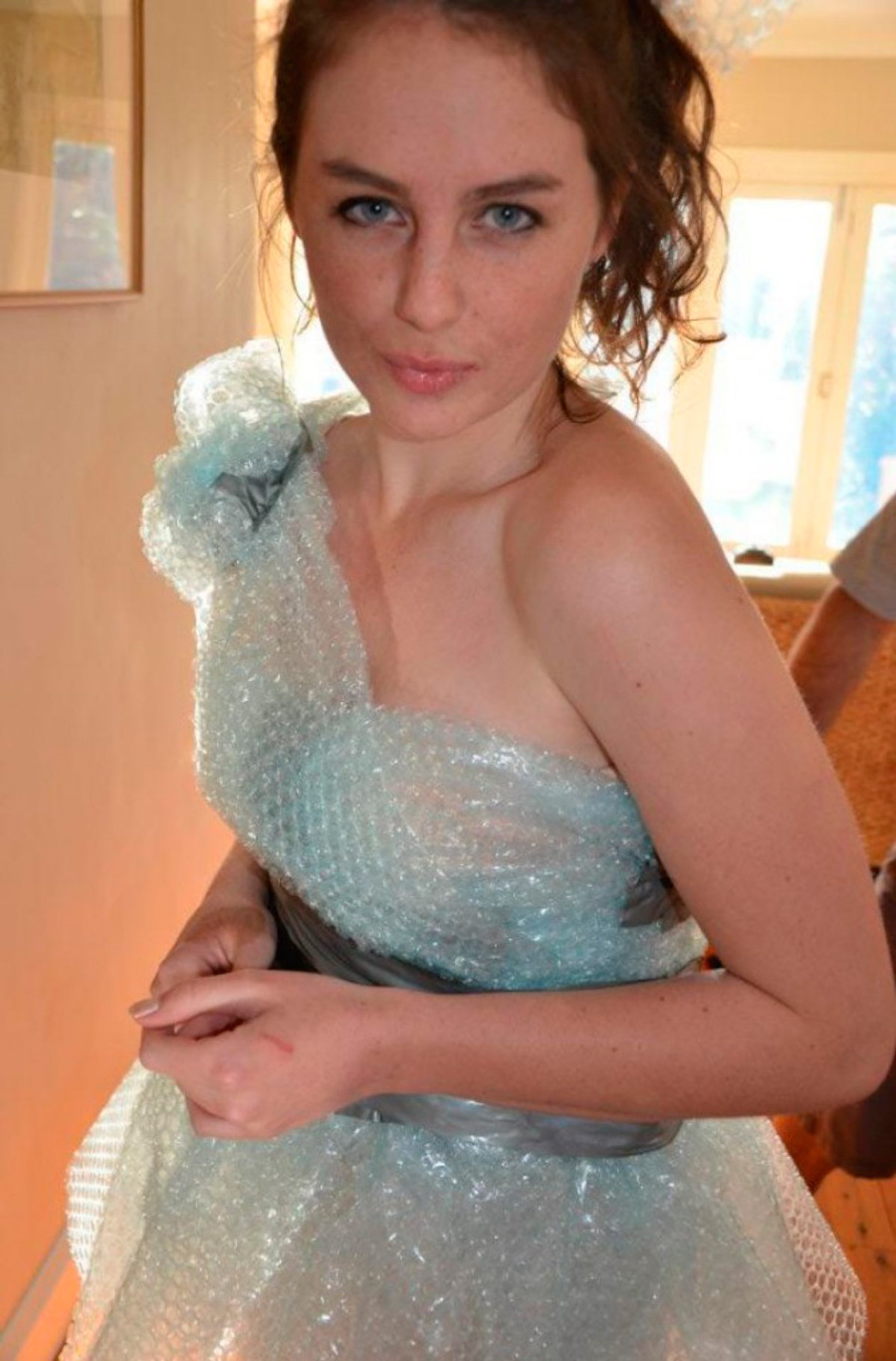 And with that, we have reached the end. I hope you were inspired by some of the costumes on the list, and maybe also learned what NOT to do with a costume for Halloween. Some costumes are in good taste, some are in bad taste. One thing that always in good taste is sharing this story! Please do so with your friends! Thanks for reading! (Source: TeddyFeed )