The Plane Crash Sites Open For Visit
There are a lot of creepy tourist attractions. From abandoned properties to haunted houses, people will pay to be scared or disturbed. If you like creepy disasters, plane crash sites are some of the creepiest. Most of the time, they don't even move the plane, and you can really hear the stories of what caused such a big accident. We've found some of the biggest plane crash sites in the world, and you can visit them. Where are they? Start reading to find out...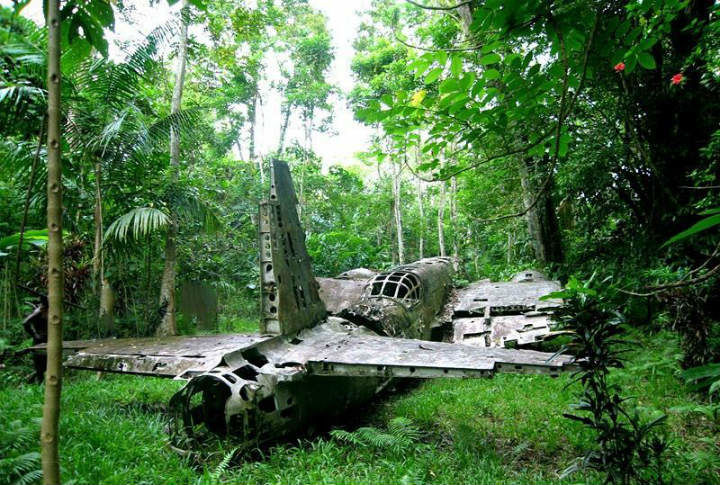 Israeli Military Plane - Sinai Desert
This plane crash was not actually an accident. It was shot down during the 1956 Suez Crisis by the Egyptian military. Since then, it has just been rotting in the unforgiving environment of the Sinai Desert. It's an interesting memorial to that war, and it just sits there baking in the desert. You can visit this one, but the Sinai Desert is hot and not too many tourist guides are willing to take anyone out there.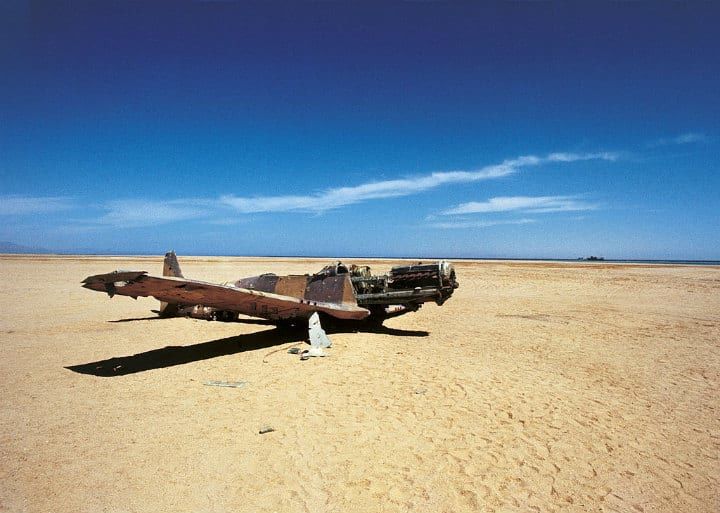 Medellin Cartel Plane - Norman Cay, Bahamas
Norman Cay is a small island in the Bahamas that is known today for its crystal clear water. It was a different story in the 1980s though. Pablo Escobar, the criminal behind the infamous Medellin Cartel, took over the island and used it as one of his bases. The plane crashed while fully stocked with illicit goods. Because of the aforementioned clear water, it is easy to see at the bottom of the ocean.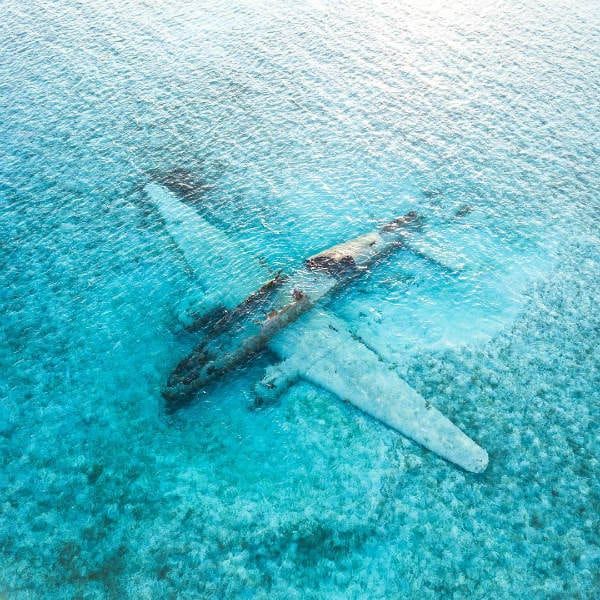 Crashed 737 - Bali, Indonesia
This is an infamously mysterious crash. No one is sure how this plane ended up on the beach. It is in remarkably good condition for a true plane crash, and can be fully walked through. There is a local legend that someone bought it to make it into a restaurant and never finished it, but that is unconfirmed. It's not the only abandoned plane in the area, either. There's another close to a Dunkin' Donuts that is a few miles away.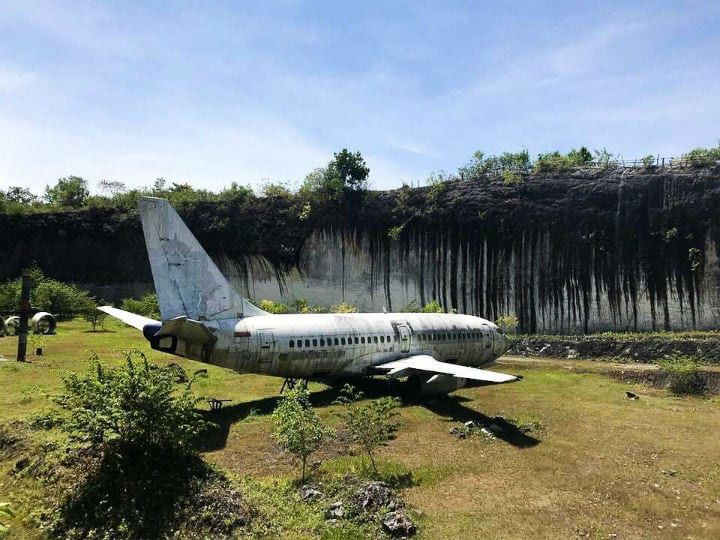 Canso Bomber Plane - Vancouver, BC
This wreck was from a Canadian bomber plane from World War II. It was a long-range bomber that took off for its final mission in 1945. It was downed very quickly due an engine malfunction, and the crew of 12 was rescued safely. The explosives on board were detonated though. This left a huge 20-foot long crater alongside it.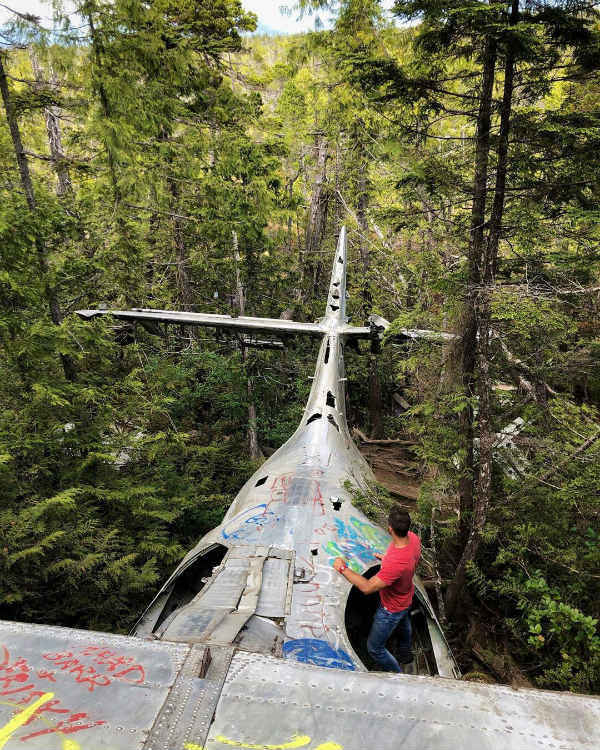 American Douglas Super DC-3 - Sólheimasandur, Iceland
This is part of one of the most famous plane crashes ever. And it has become a tourist attraction too. The plane ran out of fuel in 1973 and crashed on the black sandy beach. No one was hurt.  You can actually go and visit the site and even go inside to take pictures. Be warned though, there is nothing else to do in the area.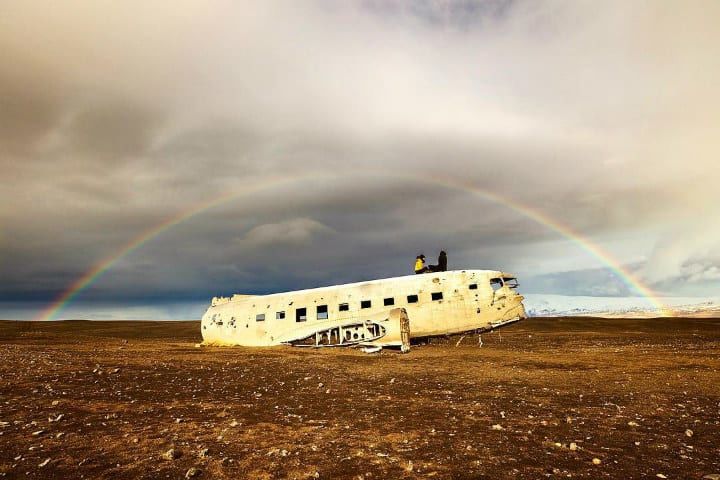 Soviet MIG-29 - Moscow, Russia
This plane crashed in a suburb near Moscow. It's an interesting Cold War relic because it's also near a former Soviet satellite communications site. All of the equipment has been ripped out of the plane, leaving it an empty husk. You can't visit this one though. Apparently the Russian government still considers the site to be a sensitive location because there are other fighters and equipment strewn along the path there.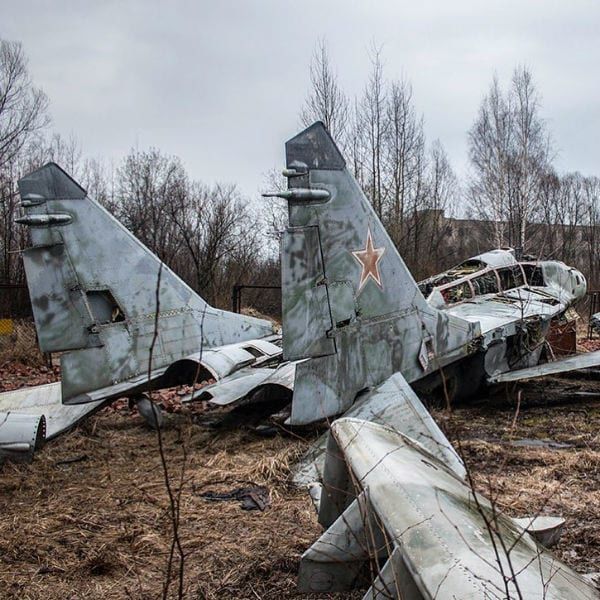 Airplane Graveyard - Papua, New Guinea
The airspace around this site in Papua, New Guinea was known for many air battles during World War II. As you might expect, there are a ton of wrecked plane carcasses all over the area. They are fairly difficult to get to because of the amount of vegetation near the wrecks, but it is possible.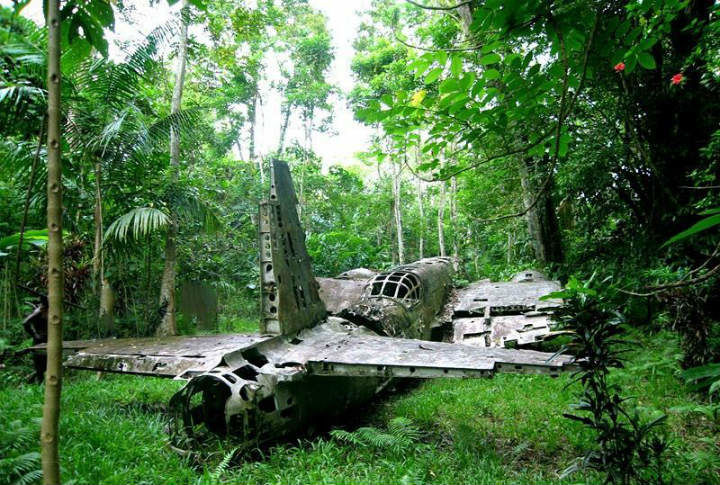 British Avro Shackleton - Stratford-Upon-Avon, England
While you're in town visiting the birthplace of William Shakespeare, you can also visit this historic plane. While not technically a wreck because it never flew, you can get close to the old rusted out planes at nearby Long Marston Airfield. This plane was designed as an observation plane in response to Soviet Air Force buildups during the 1960s. Today, it just looks happy to still be there!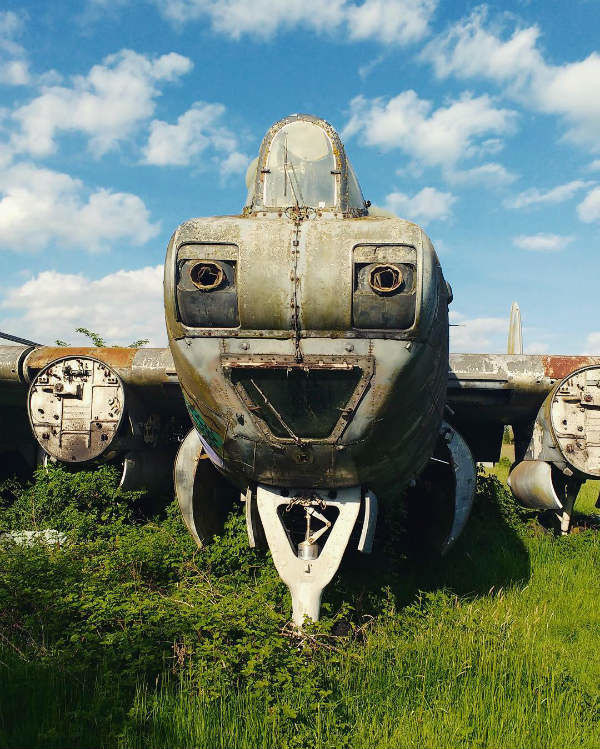 American Douglas C47 Skytrain - Željava Air Base
This base sits on the border between Croatia and Bosnia & Herzegovina. It was originally located in the former Yugoslavia and was one of the biggest subterranean airbases in Europe. This plane was used to transport troops, but when communism fell in Eastern Europe, the base was abandoned. This one is difficult to visit because it's on the border of the two countries and because part of the base was blown up in the 1990s.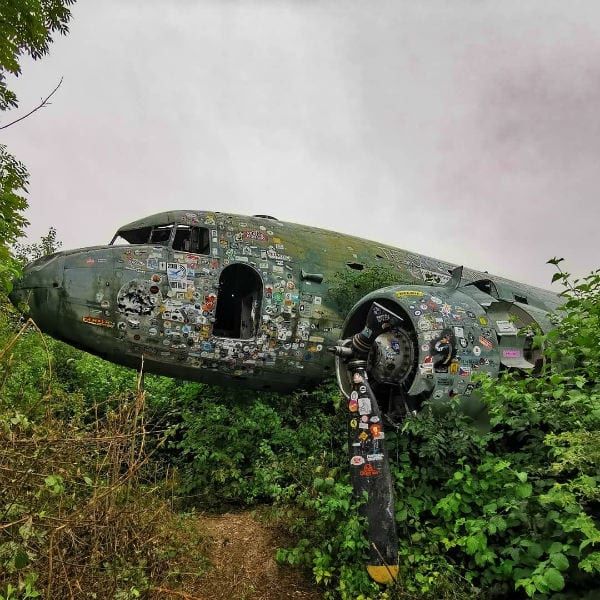 Soviet Ilyishin IL 76 - Umm Al Quwain, United Arab Emirates
This one is another oddity. During the Cold War, the UAE was an impoverished country. Unlike some larger Middle-Eastern countries, they had no natural resources to offer. The Ilyishin 76 is designed to land without a runway, so it was definitely there for some purpose, but no one knows why. You can visit this one, but it is off the beaten path in the UAE.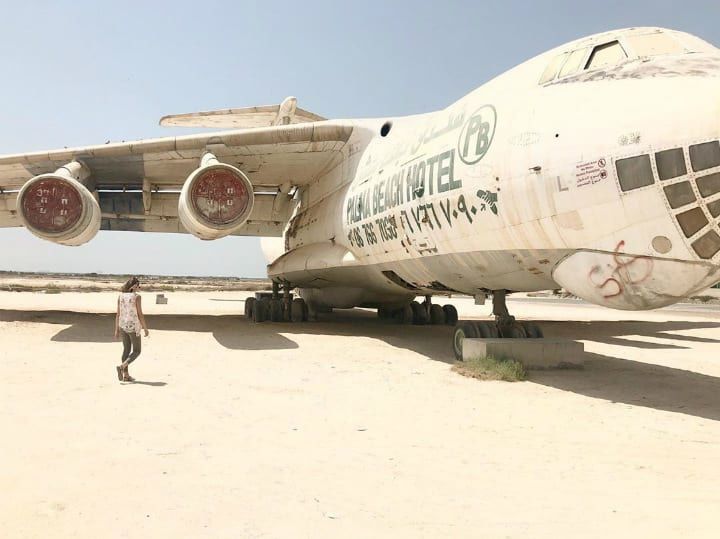 Bangkok Airplane Graveyard - Bangkok, Thailand
This is actually a tourist attraction in Bangkok. There are actually many, many planes in the graveyard that can be found in various states of disrepair. Some of them have been converted into makeshift apartments by homeless squatters, a practice that the Thai government frowns upon.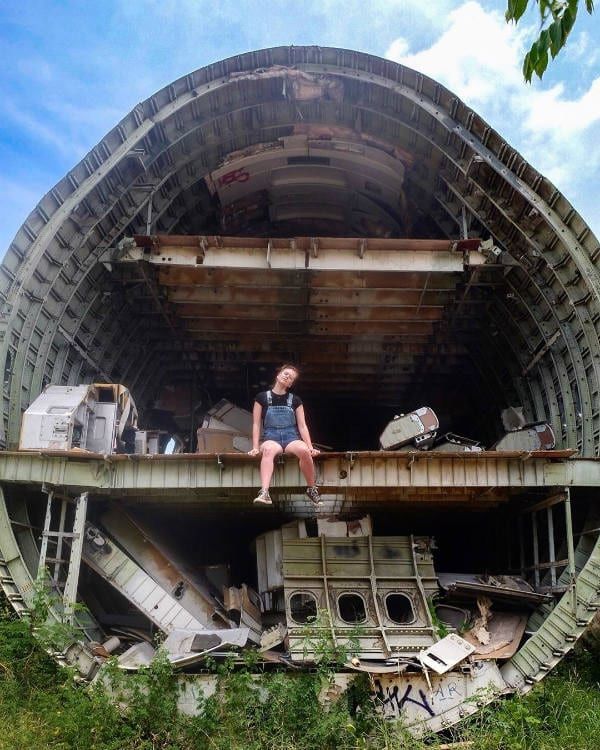 Many Cold War-era planes - Grenada, Carribean Islands
Most of the Carribean Islands have a tumultuous history of one kind or another. Grenada is no exception. It was invaded by the US in 1983 in order to destroy its communist government. There are several plane wrecks from that battle, despite it only lasting a few days. You can visit most of them, although there may be more fun things to do on the Carribean island!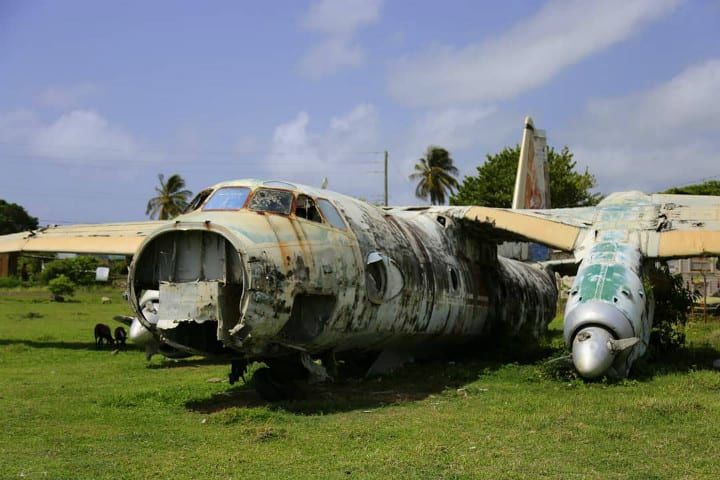 Cessna 414 - Blue Ridge Mountains, Tennessee
Among the beautiful forests of the Blue Ridge Mountains, there is the wreckage of a Cessna 414 plane. This small plane crashed in November 1983, provoking two fatalities. It's near Waterrock Knob, and as you can see by the picture, you can visit it.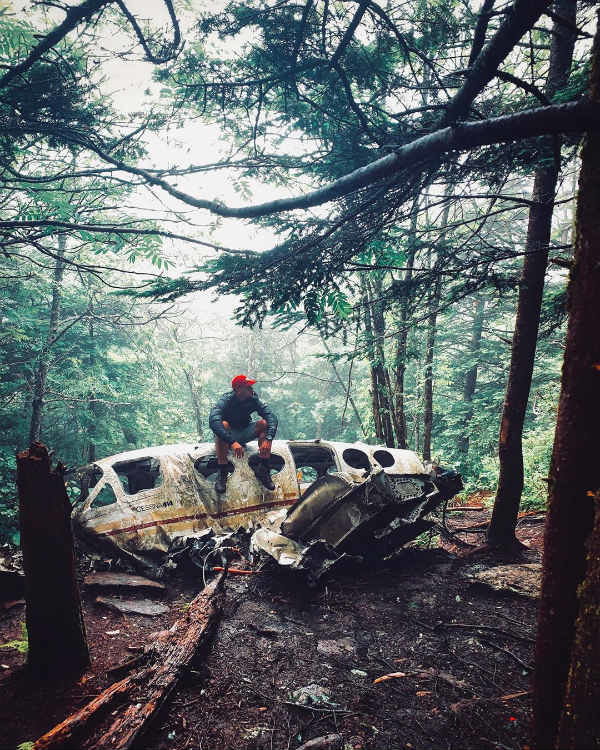 Aircraft Cemetary - Gila County, Arizona
Originally the site of the Gila River Memorial Airport, this airport was decommissioned in the 1980s. The local Native American government has been trying to clean it up for years but has been mostly unsuccessful. Not only are there planes, but the terminals and hangars were also left there, and they have proven difficult to remove. Would you like to visit? Until recently, it was possible, but now the government has declared it condemned and it is considered to be a dangerous site.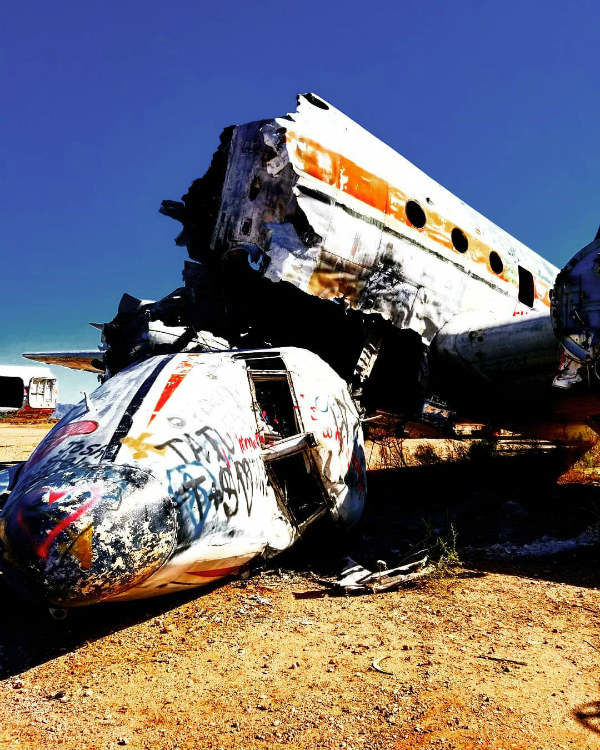 Iraqi Fighter Plane - Al-Quim, Iraq
During the Iraq War of 1991, the US clearly had air superiority. The few Iraqi planes that did make it off the ground were shot down very quickly by American forces. This plane sits near the town of Al-Quim, and the US soldiers who took it down were apparently from Texas, as you can see. This one can't be visited right now.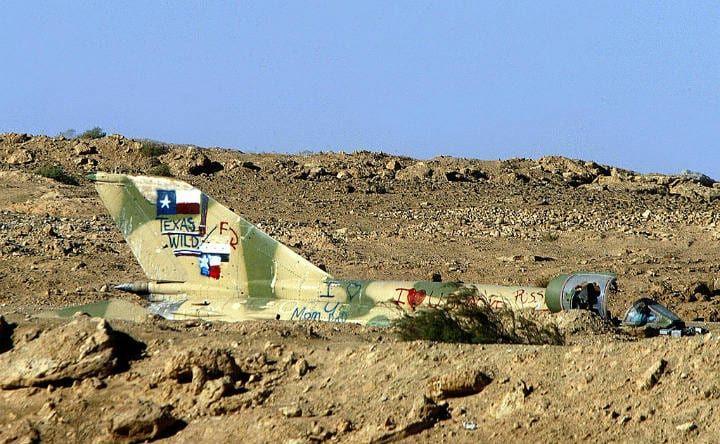 That is the end of our list for today. Hopefully, you learned something, and if you want to visit any of these, now you have some of that information too. If you're going to go to one of these, you'll probably take a friend. So you should share this article with your friends, and maybe you can plan a trip together! As always, thanks for reading! (Source: Jerusalem Today)