30+ Things That Baby Boomers Love And Other Generations Can't Stand
Every generation has trends that they eventually regret, but it seems that Baby Boomers were particularly proud of some of their customs. They were never cool in the first place despite what older folks might want you to believe. From throw pillows to Capri khakis, these things should be put to rest because they are not in style. Also, millennials are not to blame for everything. Let's find out more!
PHONE BOOKS
Of course, before we had the internet and smartphones, people needed to find services somehow. That's why almost everyone in America – and many other countries – received the handy-dandy phone book in the mail. You might remember your parents' big books where they could everything from dentists to maid services.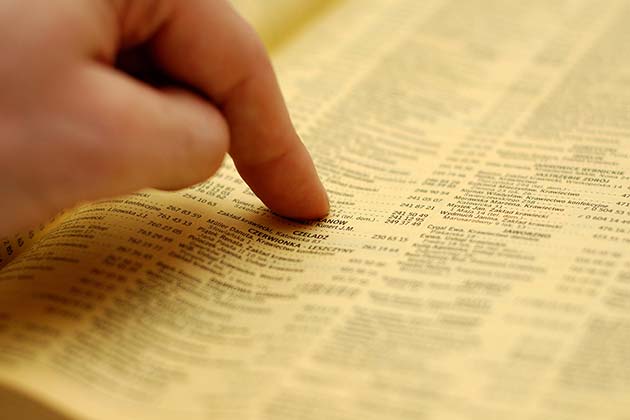 Nowadays, those are simply not used, and since everyone is worried about the Earth, it's now considered a waste of paper. In terms of personal contacts, if you don't have someone's number on your phone already, you can probably find them on social media. Things are much different, and these books have to disappear.
COP DRAMAS
Procedural shows and cop dramas have been going on forever, and it might be time to retire them. There are only so many stories you can actually tell with the same characters. You might remember that your mother was obsessed with Erik Estrada from 'CHIPs', and that kind of shows need to end. But, not everything is lost in this genre.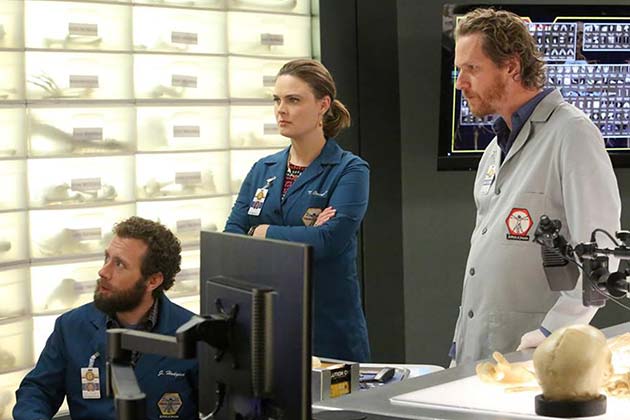 There might a million versions of 'CSI', 'Law & Order', 'Blue Bloods', and more still very much alive. However, younger generations prefer mini-series like 'True Detective' or even documentaries about the real thing like 'When They See Us'. Things are just different, and the old-school style doesn't work anymore.
WRITING CHECKS
Sending money has never been easier these days. In the United States, there are many services like PayPal and Venmo that make it easier to pay for all kinds of things. Some banks don't even issue checkbooks anymore, and that's great because no one uses them anymore. However, Baby Boomers didn't have debit or credits cards.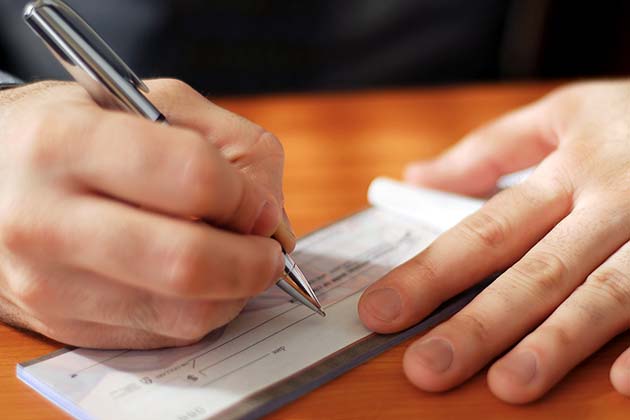 Some people had then, but those things were not accepted everywhere as they are now. We have so many options nowadays that we cannot even imagine writing a check in a store and waiting for the cashier to call the bank to clear it. If there are any banks that still give out checkbooks, they really need to retire them.
LANDLINES
Most homes still use landlines because it's always better to have another way to communicate with people or to call for emergencies. Nowadays, almost everyone has personal phones and don't really need them, but it's best to be prepared. Do you remember having to talk to your friends on a phone that had a cord?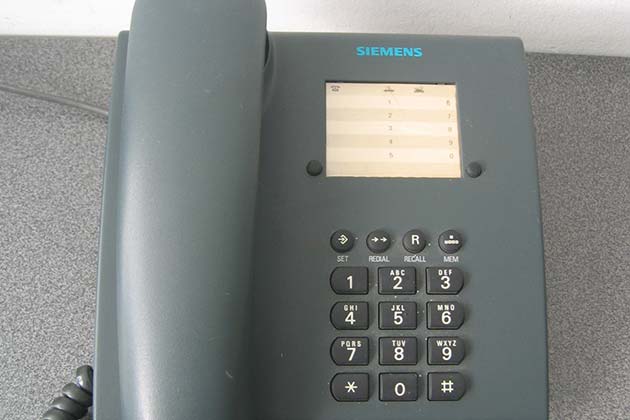 Those were crazy times. Also, do you remember when you had dial-up internet and couldn't call anyone until they stopped using it? If not, then you might be too young, but that's part of the craziness older folks had to endure. Baby Boomers didn't have options, and they are probably grateful for regular cellphones too.
CURSIVE
Most of us remember how awful it was to practice cursive writing in school, especially because it didn't matter in the end. Yes, it was a great tool to develop your handwriting, and people who love calligraphy are probably grateful for the lessons. However, it was tiring and a waste of paper too. It might seem pretty, but it's not that useful.
One of the main reasons cursive was used is that you rarely had to lift your pen off the paper. It helps you write much faster and in a legible manner. But, with the use of computers, it is bound to disappear. It's hard to say if all schools are still teaching kids this method, but since we cannot waste paper, future generations might never know about it.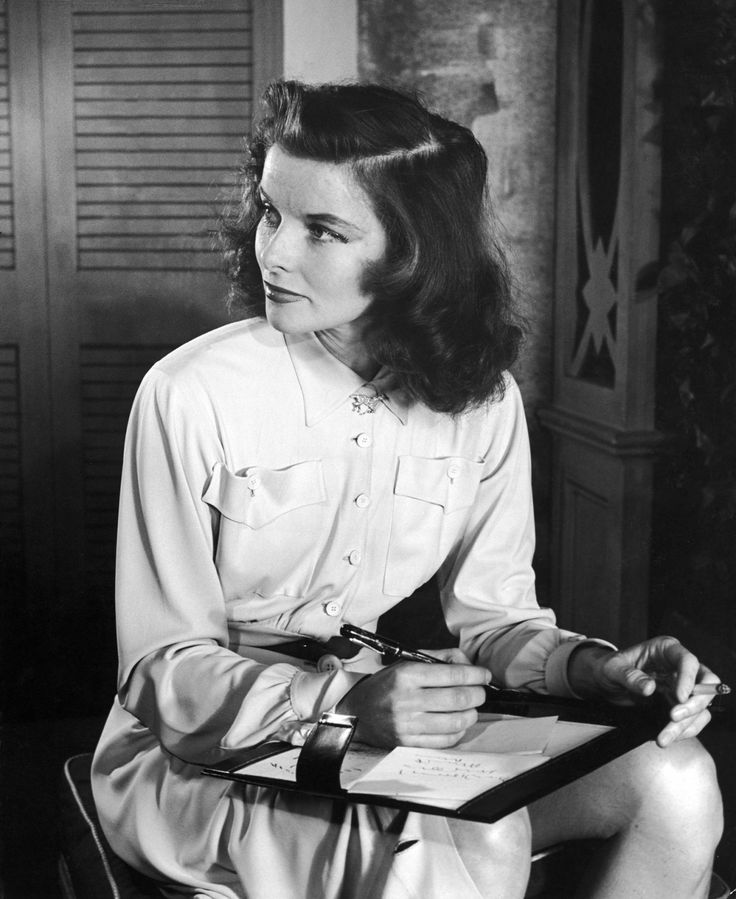 DIAMONDS
They say that "diamonds are a girl's best friend", but the truth is that it's no longer true. In the end, they are just overpriced gems. When the truth about "blood diamonds" was revealed, a lot of people went against it. There are much cheaper options if people will still like to propose with a ring. In fact, engagement rings didn't always have a diamond.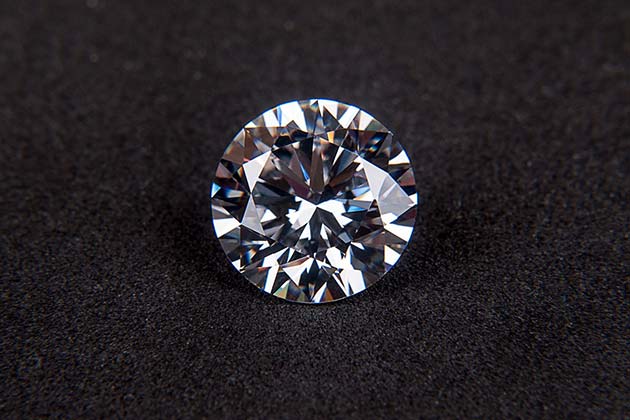 In 1947, De Beers launched an advertising campaign with the tag line "a diamond is forever" and for decades they printed on magazines and newspapers about it. They had celebrities wearing diamonds, and everyone who got received a diamond ring after a proposal can thank this company. It's such a common tradition now that few people remember how it started.
CHINA PLATES
It seems completely impractical to most Millennials and Gen Zers to have a set of plates that is ridiculously expensive. Also, our parents very rarely got that china out during dinner. So, what was the point in the first place? Some stores are trying to keep the tradition of buying china plates alive, but it might not work.
The fact is that these plates were too expensive, and if you're always worried about breaking them, you might never use them. Also, people's tastes have changed through the decades, and this dinnerware is simply not as pretty to younger folks as it was to Baby Boomers. People prefer practicality nowadays.
CROCS
At some point, everyone started buying Crocs, which were launched in 2002. However, they were originally created as boating shoes. Soon enough, America needed to have these shoes for all kinds of situations, and the rest of the world followed that trend. They might be comfortable, but they are also ugly.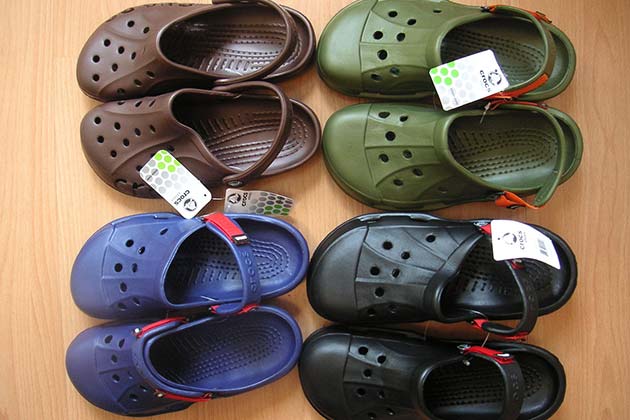 That's why the fame they garnered was so hard to understand. Baby Boomers loved them and wore them for everything. Some even wore socks and shorts. It was a disaster. There are all kinds of Crocs designs nowadays for different tastes, and they are practical. But, they might be too expensive.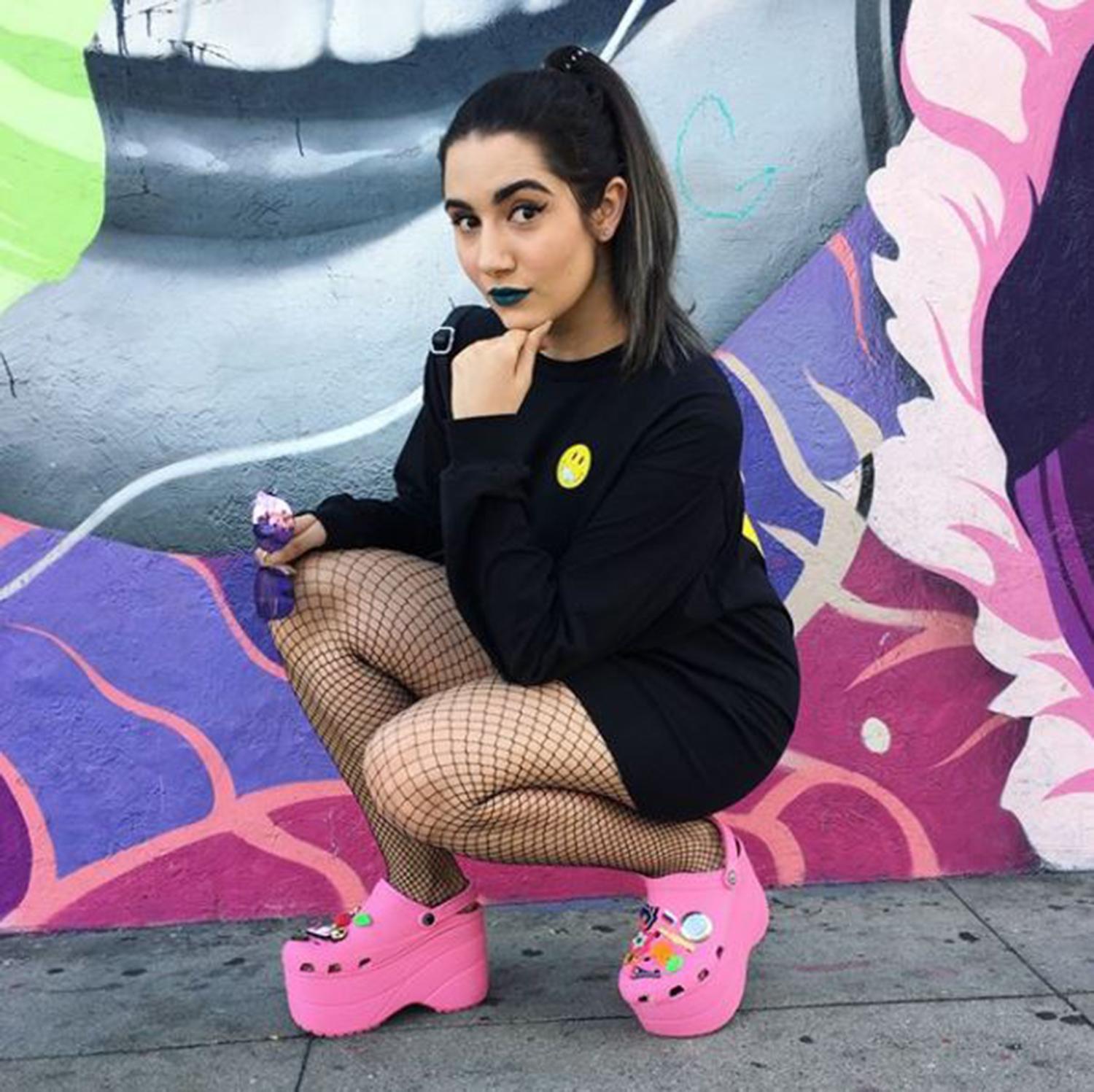 PATTERNED WALLPAPER
Wallpaper has always been a great way to decorate a house without the effort of painting, and people loved certain patterns that you simply couldn't get normally. However, some designs were the stuff of nightmares. Nowadays, simplicity is always best, and this kind of wallpaper might even make a room look smaller.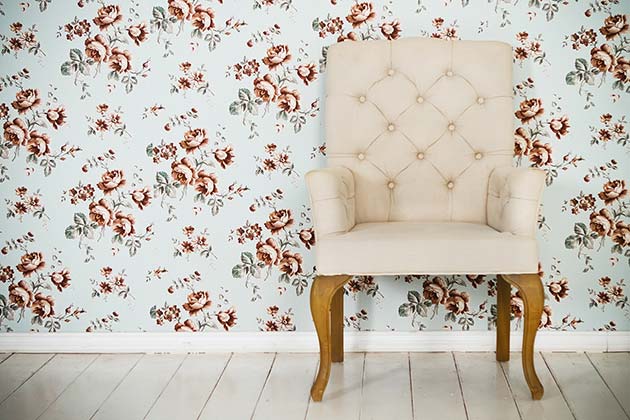 Baby Boomers loved redecorating with the material, but younger generations prefer a modern look that will make them relax. We don't expect the trend to return anytime soon, and we really hope it doesn't. A room looks so much better without the clutter of patterned wallpaper. Some designs were even creepy.
OLD-FASHIONED JEANS
Jeans will never go out of style, but the design of them has changed several times over the years. Some time ago, skinny jeans were totally popular, and Baby Boomers really hated that trend. They still preferred to use bootcut designs and wide cuts because everything in fashion eventually comes back.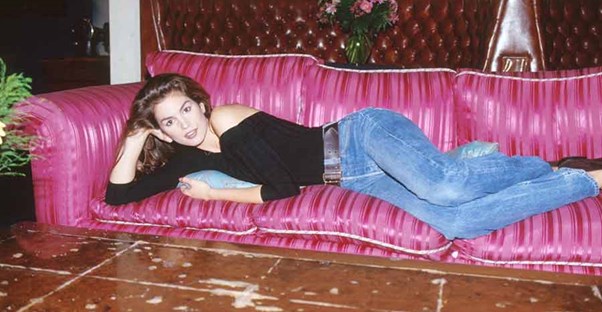 Well, that might be true. For the past couple of years, we have seen how high-waisted jeans have returned, even though they were known as "mom jeans" at some point. But, the new ones are made out of stretchy fabric and combine newer designs. Maybe Boomer should really think about buying new jeans.
HOME SHOPPING CHANNELS
With services such as Amazon and the online versions of retail stores, there is really no need for Home Shopping Channels anymore. However, you have to remember that before internet shopping existed, this was a great way to attract customers that might not discover some products any other way.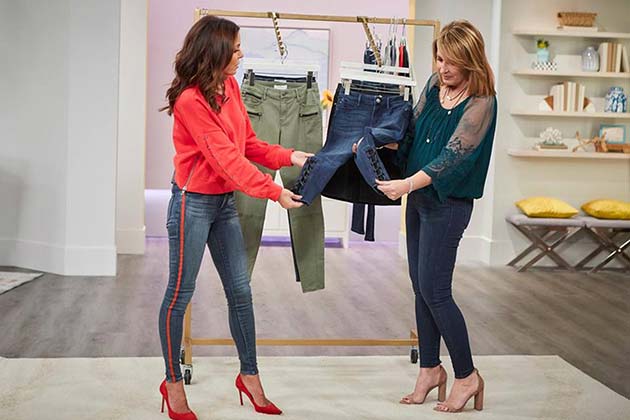 In fact, most of their demographics have always been older folks, and Baby Boomers were particularly in love with them. They still exist nowadays because there are many people who still don't shop online regularly. However, most people don't even watch television anymore. We stream everything, and no one will pay to watch shows about products.
YAHOO
Yahoo was a major service once upon a time, but the fact is that no one uses it anymore. Google and Gmail have taken over the market, and there are plenty of sites where people can read the news. Sadly, that's what happens with progress. However, Baby Boomers used Yahoo when the internet started rising.
Millennials and younger generations will probably not use it. Some might never even hear about it. On the other hand, their domain websites are very active, and according to the Alexa rankings, it's the ninth most popular website. We bet you didn't know that! It seems that some folks are loyal to the site still.
KHAKI CAPRI PANTS
As mentioned before, fashion trends change all the time, but they end up returning in some way or another. We don't see this kind of pants returning anytime soon, but you never know. They were very unflattering for ladies, and they are the kind of clothes women named "Karen" would wear.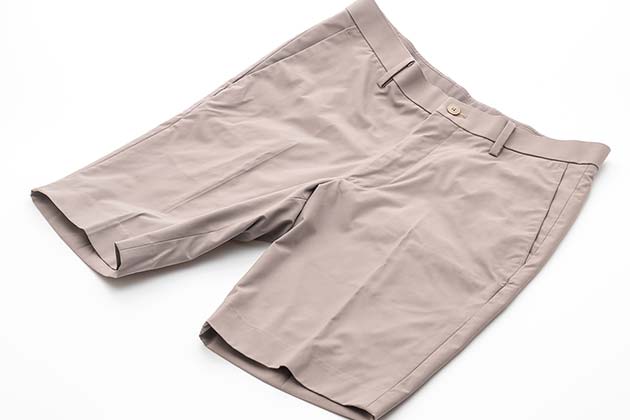 By "Karen", we refer to the women who are mocked online for being the kind of person that always "asks to speak to the manager". There are kinds of capris that are better suited for girls. They are great for a summer's day, but it's vital to find the right style for your body, and Baby Boomers need to retire this kind.
RECORDS
For the past decade, hipster culture has made vinyl records return to the mainstream, even though we don't even need CDs anymore. We stream music online for a low price, and it was actually hard to find a record player. However, Walmart and Target are selling players once again, and people have come to love it.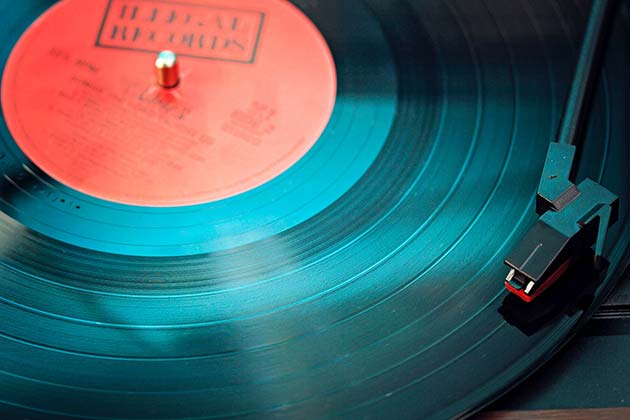 That's one trend we did not think would return, but we have to admit that some record players are pretty cool. It's vintage and completely impractical for actually listening to music, but it also awesome. Still, at some point, they should really not be sold anymore. They take up space and records get damaged.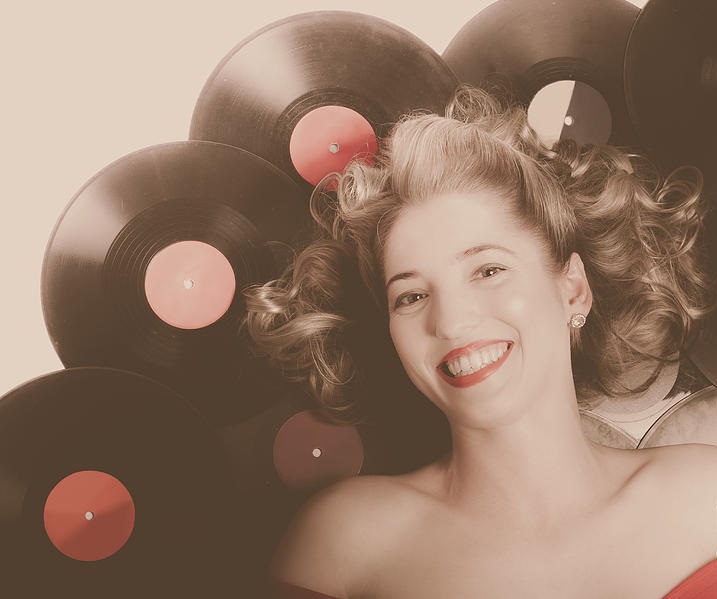 JELL-O FOR EVERYTHING
Every potluck party needed to have something made with Jell-O. In fact, most of the birthday events you had as a kid probably included a regular cake and Jell-O of some kind. Unfortunately for those that loved it, it's not that common anymore. People still have birthday cake, but not the wiggly sweet treat that Boomers loved.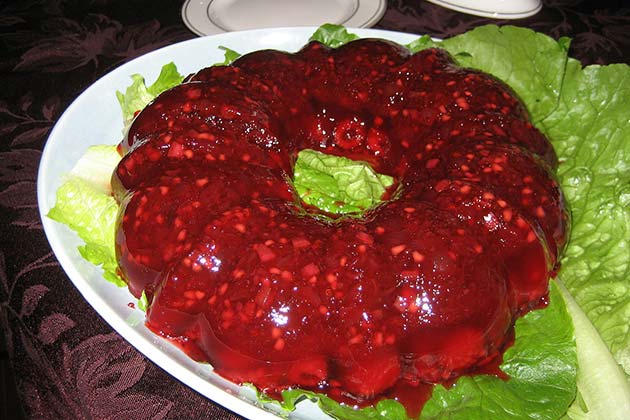 There are all kinds of options lately that might even be cheaper than making a Jell-O mold. Also, doing that has always been associated with 50s/60s housewives, and that's just not the norm anymore. They are still delicious, and you can find some awesome designs out there. Maybe, they will make a comeback in a trendy new way.
ENCYCLOPEDIAS
With the use of Google and the rest of the internet, encyclopedias were bound to disappear. However, a Baby Boomers household probably had a huge collection. In fact, many millennials were grateful for them because not everyone had access to the internet at some point. It was the only way to complete your homework unless you went to the library.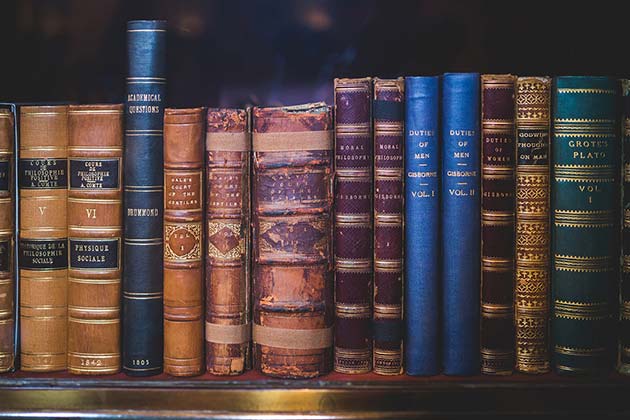 Even at the library, you were probably using encyclopedias. Do you remember that there were even door-to-door salespeople dedicated to these books? It's crazy, and obviously, the job has disappeared now. But, some encyclopedias are collectibles, and if you have a whole set at home, you might be able to sell them for some profit.
SOCKS AND SANDALS
Earlier, we mentioned the use of Crocs and socks, but that's because Baby Boomers were so used to wearing socks with their sandals that they adapted it to the new shoes. It's an awful trend among older folks. It might be the most comfortable footwear to use, but it needs to disappear immediately.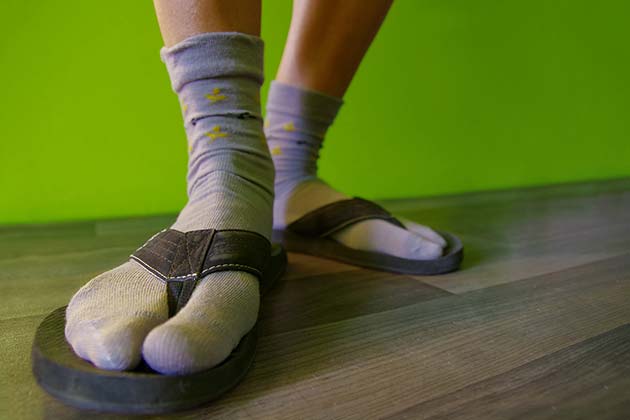 As long as there are Baby Boomers left, we will probably see folks wearing these. Additionally, we might end up donning the same thing when we're older. Sandals are comfortable, but older folks might get chilly outside and that's why they put on socks. We cannot judge that harshly because we might be biting our tongues later on.
NEWS CHANNELS
Nowadays, we can get the daily news with our smartphones, and even older folks have managed to transition from newspapers to their iPads. However, it seems that these channels still exist. They might be pretty informative, but we have to wonder if they are actually popular. Coming up with news to fill 24 hours every day cannot be easy.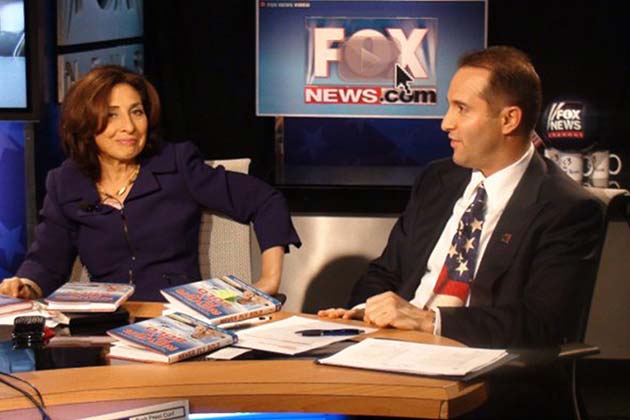 This is where fake news actually started. The internet is full of fake announcements too, but these channels might need those stories to fill their time slots. Some channels have diversified their content. They have interviews with important people and different kinds of news, but are younger generations interested in watching them?
AVON
Nowadays, there are tons of MLM companies, or as they are usually referred to as a pyramid scheme. The idea is that an unpaid worker sells a product and recruit more sellers in order to earn money. The earnings of the employees increase depending on how many people they have enlisted to the team. Years ago, Avon was one of the big businesses that did this.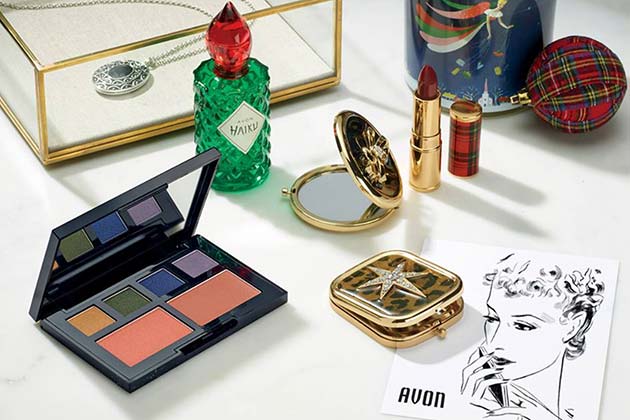 It was even before we had a term for them. You might remember the "Avon lady" coming to your house to sell your mom some things. However, that needs to stop, especially because you can buy better stuff at any Sephora or a local pharmacy. Younger generations need to realize how these companies damage the market.
VISORS
Older folks love visors. It's a great way to protect your face from the sun without ruining your hair, but they were still pretty silly. They might still be used by people who play golf as well as older ladies while they exercise outside. But, we expect that younger generations will never be caught wearing one of them.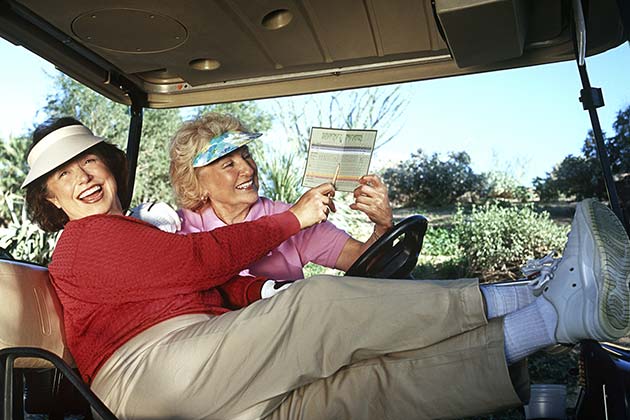 You can just wear a hat to protect from the sun, and then, fix your hair if it got really bad. There are some many beautiful hats out there that wearing a visor these days is just silly. Do you remember your mother or your grandmother using one of these? Can you see yourself with one? No? Neither can us.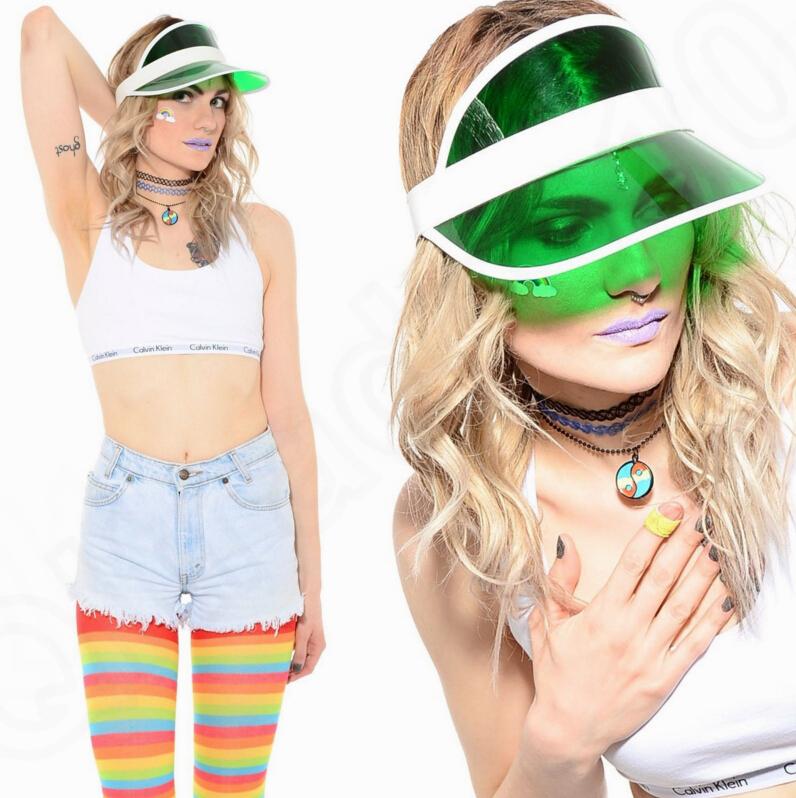 FOSSIL FUELS
There's a huge issue regarding climate change right now, and many younger generations are trying their best to change their habits to help stop our ruin. However, there is still a huge demand for oil. Countries go to war over it, and Baby Boomers don't realize that maybe their consumer lifestyle led to this disaster.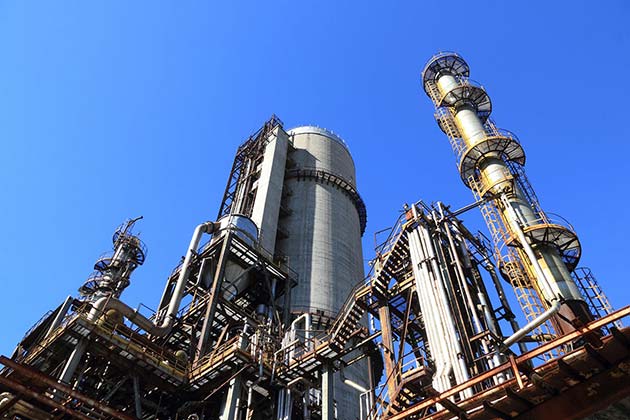 Of course, blaming a sector of the population – such as the rich- for this disaster is not the answer either. It's about changing all our habits so that huge conglomerates will also want to adopt other markets and cleaner forms of energy. We can do it if we put our minds towards this goal!
WEIRD TOILET SEAT COVERS
You remember going to your grandmother's house and discovering that the bathroom was covered in all kinds of cute material. You were even afraid to sit down on the toilet because the cover might get dirty. Millennials might never understand this trend. It's just so completely unnecessary and unsanitary.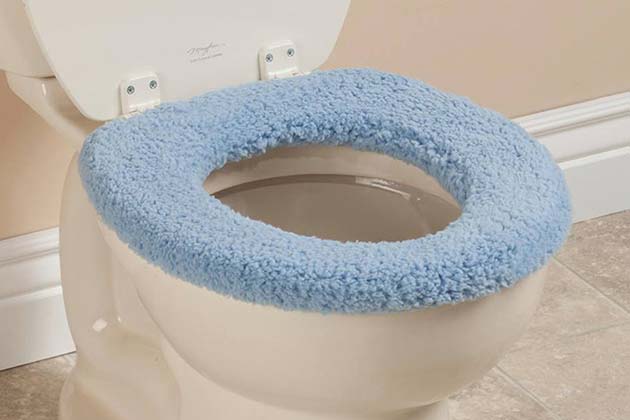 Toilets are easier to clean if you don't have to remove the decorations, and you don't have to waste water washing these things in the washing machine. Simplicity is the current trend, and we truly hope that this trend never returns. But, we might never be able to convince our grandmothers and some of our parents to remove these awful things.
ALL CAPS MESSAGES
Yes, texting was a huge leap in technology for Baby Boomers, and many folks simply texted using All-Caps because it was easier. However, now that text culture is a daily thing, everyone has to understand that All-Caps is used when you are angry or emphasizing something. Sadly, there are some folks who don't learn.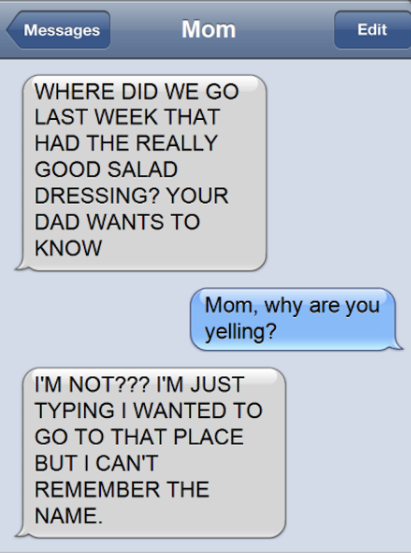 Some of our parents still don't get the hang of using the in-text dictionary that will make things easier for them. We cannot expect to change so much because this technology appeared when they were already older. Just imagine what kind of gadgets will appear in the future that you will not be able to use properly.
IRONING
Some millennials household don't even have irons anymore. Some clothes might get a bit wrinkled, but there are many options other than ironing these days. If you hang your shirts after drying them on the machine, you don't even have to worry about wrinkles. Things are not as they were in the 50s or 60s.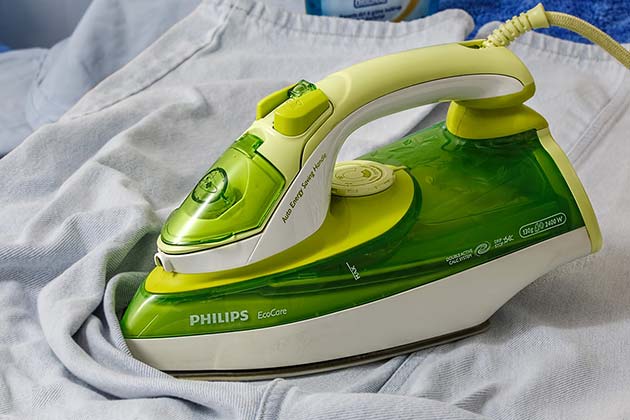 Housewives don't need to iron their husbands' shirt perfectly. If a shirt is too wrinkled, many people will just take it to the cleaners, but others don't want to waste that money. The fact is that no one cares if your shirt is not absolutely perfect. Things are not all about appearances these days. All that matters is if you are clean.
BAR SOAP
Bar soap is still a popular item these days. Many people, especially men, of all ages are still using it. However, liquid soap is much more practical than bar soap, and it can last a long time for a cheaper price. Additionally, some people would share a bar, and that sounds completely disgusting.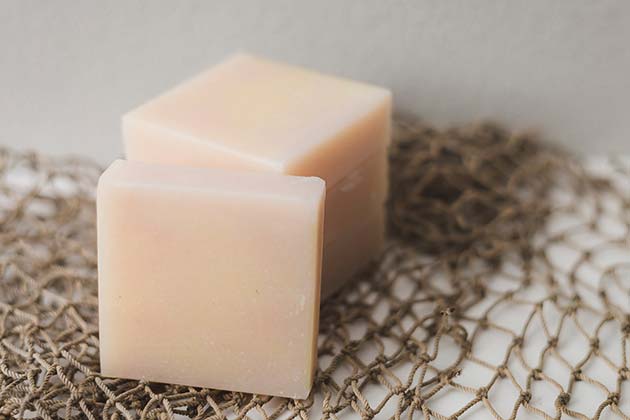 If you must keep using it, then, it's best if you have a bar all to yourself. On another note, many Baby Boomers probably broke their backs or hips while picking up a bar that fell in the shower. They would avoid that problem with liquid soap. This product might not disappear anytime soon, but you might consider the benefits of changing your habit.
MEATLOAF
There are plenty of people who will never get over eating meatloaf. Most Baby Boomers grew up with this dish, and they love it still. It's a simple and filling dinner that won't break the bank either. However, it's pretty bland too. There are plenty of options that are much tastier and just are hearty as meatloaf.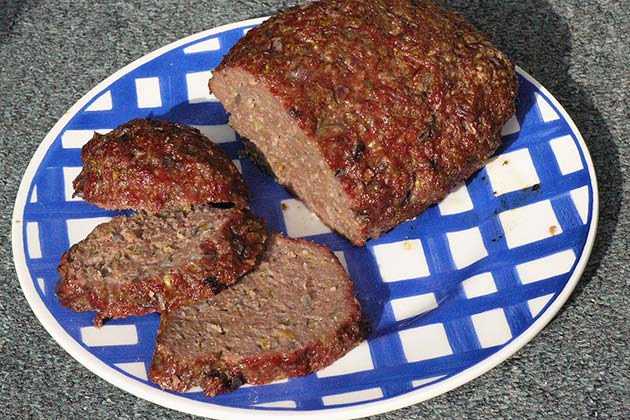 Additionally, due to the fight against climate change, some folks are recommending that we stop eating so much meat. Therefore, you might consider not making this dish anymore, especially because it's not the most attractive-looking food. Try some variations with lots of veggies or something different, and you won't be sorry.
PATTERNED VESTS
This is another fashion trend that needs to be put to rest forever. Yes, we can totally see Baby Boomers wearing them to their golf matches, but they are so ugly. No millennial would ever be caught wearing one of these. There are plenty of other options if the weather is just a bit chilly.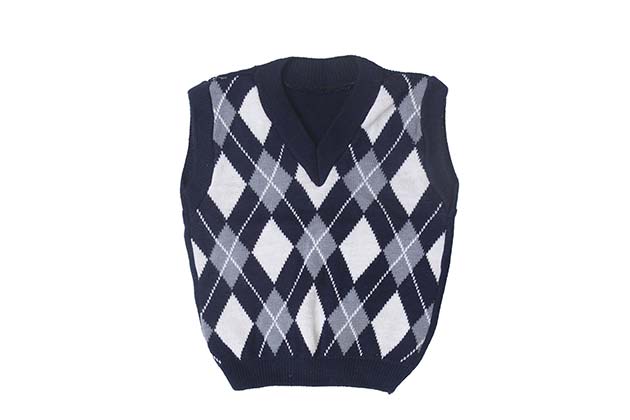 However, we never know if this style might make a comeback. Interestingly, historians traced the origin of vests and waistcoats to King Charles II of England, who ruled between 1630 and 1685. He introduced the vest at court as part of the proper attire. "The King hath yesterday in council declared his resolution of setting a fashion for clothes which he will never alter. It will be a vest, I know not well how."
THE MALL
Despite what many news outlets might want you to believe, malls are actually not dying. Instead, these commercial places are changing to attract more people. Years ago, people would meet at the mall and just shop all day. There were only retailers there. However, malls are adapting to include experiences and entertainment.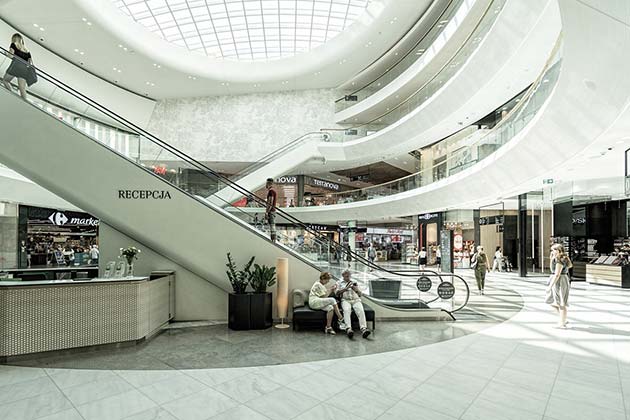 Additionally, people don't go on shopping sprees as they once did. They can just buy stuff online. Many old-school malls are bound to disappear, especially in America, where entertainment options were separate from these buildings. In other countries, a mall includes movie theaters, bowling alleys, restaurants, bars, and more.
MRS. DASH
This is a blend of spices that are advertised by B&G Foods. It's simply a bunch of dried herbs sold in shaker bottles. Baby Boomers have loved this product for ages, as it is an easy and cheap way to condiment your food. There are kinds of spices of Mrs. Dash, but people need to explore other options.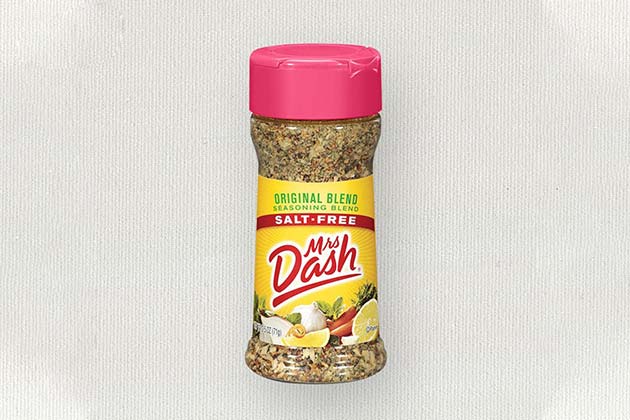 There are many interesting products out there that might flavor your dishes in better ways. They might be safer for your family, and a change of pace is always welcomed. If your parents or grandparents have been using these products forever, show them something different. We are so over Mrs. Dash!
BLAMING MILLENNIALS
Older folks love to blame millennials for everything that is wrong with today's world. However, the fact is that everything that is bad was probably caused by Boomers in the first place. Some people call millennials "snowflakes", "whiny", and they say young people "can't take a joke". But can you really blame this generation for everything?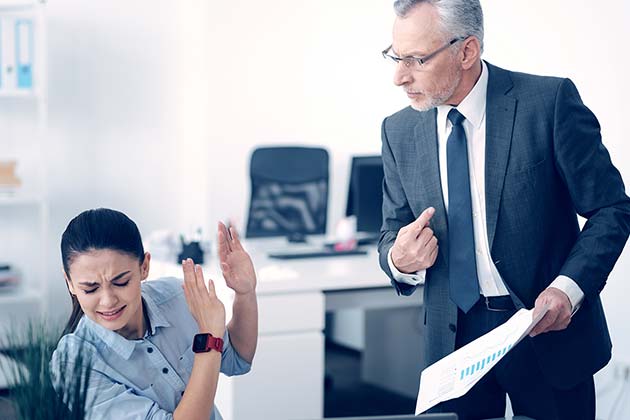 First of all, humor has changed over the year because many people were really offensive and passed it off as comedy. That's not alright anymore. You cannot insult people as easily as older folks once did. Also, millennials are facing student loan debts, impossible housing prices, unemployment, and more. Everyone would complain about that.
NOT LIKING POLITICAL CORRECTNESS
This one is tied to the previous item in many ways. The fact is that people nowadays cannot get away with the kinds of comments older generations used to say all the time. Every person deserves the same respect no matter their gender, orientation, or any other situation. Things that real people face every day should not be a joke.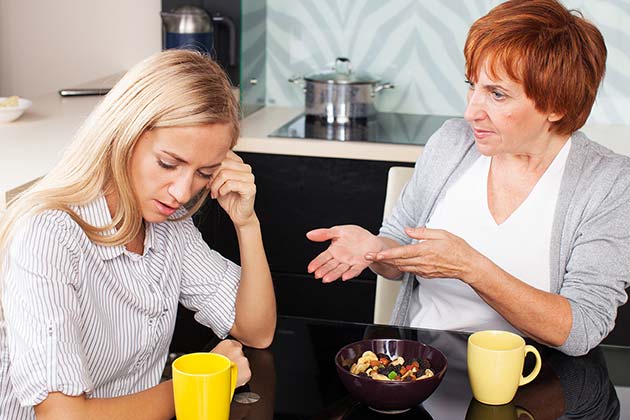 Baby Boomers complain about this a lot all the time. They say that younger people are "whiny" and don't understand humor, but it's possible to be humorous without insulting anyone. The rules have changed, people! We need to be careful with our words because harming someone is no longer allowed!
LINOLEUM FLOORING
When you first buy them, linoleum looks very nice. However, after several years of daily wear, it starts to peel off or gets damaged. It's just very ugly. People who can afford better materials know that it will be better in the long run. Sometimes, the cheaper option right now ends up costing a lot of money down the line.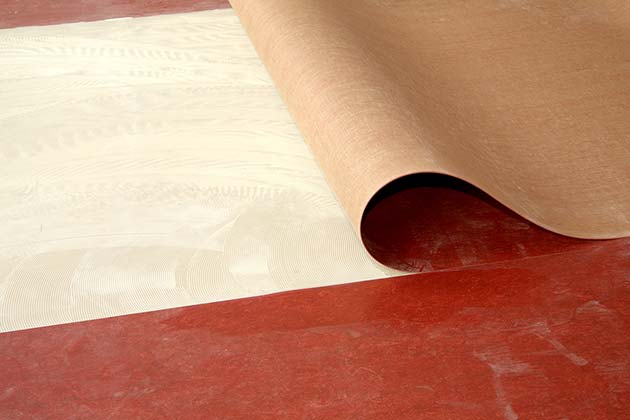 Boomers were huge fans of this flooring, but they later discovered how their floors were all tattered. Some might have had to spend a big portion of their retirement funds to renovate this mistake. It's just better to spring for some wood or tile flooring. There many inexpensive tile options that could work for all budgets.
SHAG CARPETS
This kind of carpets are reminiscent of the 60s, and we bet that your parents had one at home. They might not have it anymore, though. The fact is that they were not particularly pretty and their only purpose was decoration. Millennials and younger folks are all about practicality, and it's easier to clean the house when you don't have a carpet.
Some people still love the idea of a rug at home, but there are so many options that look a lot nicer and won't break the bank. Additionally, shag carpets might have felt comfortable on your feet, but as it gets older, the weirder it gets. It's just better to decorate some other way. They need to disappear from all homes right away.
GENDER NORMS
Millennials are fighting to break the gender norms that Baby Boomers imposed on the world. Girls don't have to be housewives if they don't want to, and men don't have to be the sole breadwinners of a household. Additionally, people can explore their tastes openly if they don't adhere to the weird rules set by an older generation.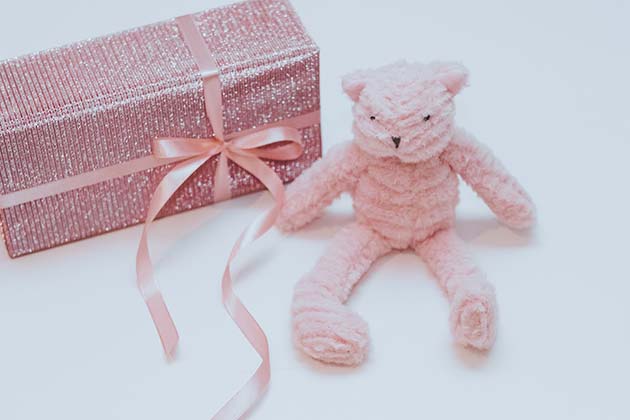 The fact is that colors don't have gender, but years ago, someone decided that blue was for boys and pink was associated with girls. This should have never worked. Yes, many people still use the colors for that purpose, but it's an obligation. Parents every day are trying to break the norms with gender-neutral colors or even letting their kids pick what colors they want.
GOLF
Now, we know that golf is riveting to many people still, but many people from younger generations don't exactly get the appeal of the sport. They might be used to more action-packed matches like football and soccer, but everyone is allowed to play what they like. The issue is that golf has been associated with status for a long time.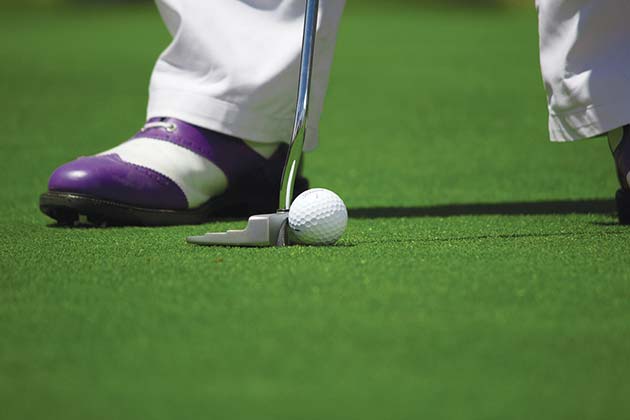 It's all about what you wear, what kind of gear you have, and it doesn't contribute to your health in any way. Walking around might be better than staying at home, but the swings can hurt an older person's back. However, we don't believe the game will ever disappear, but it might need some change of pace to become more inclusive.
UNPAID INTERNSHIPS
At some point, we all entered the workforce without previous experience, and a lot of readers probably got unpaid jobs at first. However, this is what we would call a scheme. You don't get any guarantees during this period, and if you're not getting paid there is really no point. We cannot pay rent with experience.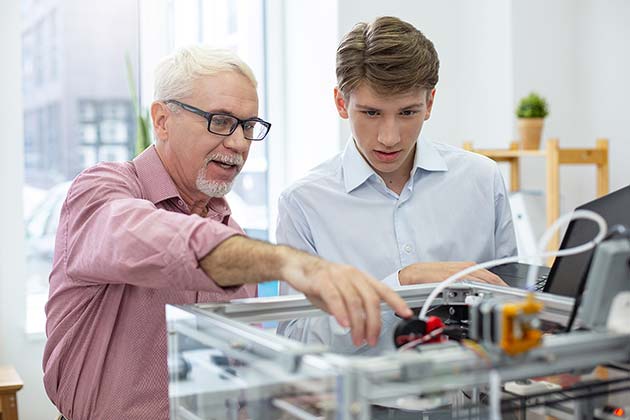 It's time this kind of things disappeared. Every employee needs to have, at least, a tiny bit of real compensation for their work. We need money to survive. Even if you are the runt of the company, who only gets coffee for everyone, you need to be compensated. Baby Boomers might have benefitted from this practice, but it doesn't work anymore.
THROW PILLOWS
Many women still love throw pillows, but it was honestly such a waste of space. Pillows that you're not really using for sleeping or comfort are not necessary. You can literally decorate with anything else. Some people piled these things over their beds and had to remove them all before finally laying down at night.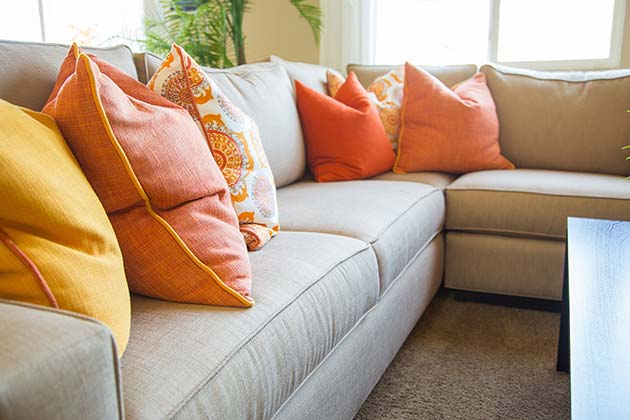 It's just a nuisance. Although the ones in this image look pretty comfy, it must be a pain to clean all of them. Therefore, this is the kind of trend that will surely disappear, especially in our current where we think about practicality in all aspects of our lives. Throw pillows have really no place in millennial culture.
BERATING RETAIL EMPLOYEES
This is another instance where we might think about a "Karen", also known as the kind of lady who always asks to speak to the manager. Some people would go to extremes during a situation because of the policy that "the client is always right". Well, anyone who has worked on retail knows that that is incorrect.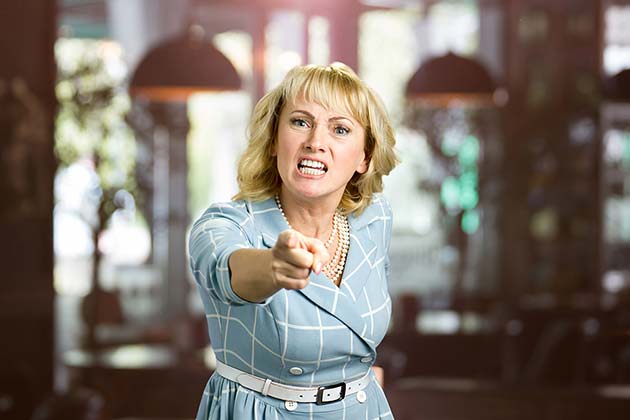 "Karens" will escalate an argument with an employee even if they really don't make sense. In the end, some managers end up giving them what they want to calm them down. It shouldn't work this way. These people have to change. Younger generations cannot grow up thinking they can get away with being rude to anyone in the service industry.
TRANSITION LENSES
These are the kinds of lenses that darken when exposed too much sun. Therefore, people who actually need glasses to see don't have to trade for a pair of shades in the sun. Although they are very convenient, it actually takes a long time for them to darken, and that can be dangerous. They look a bit weird as well.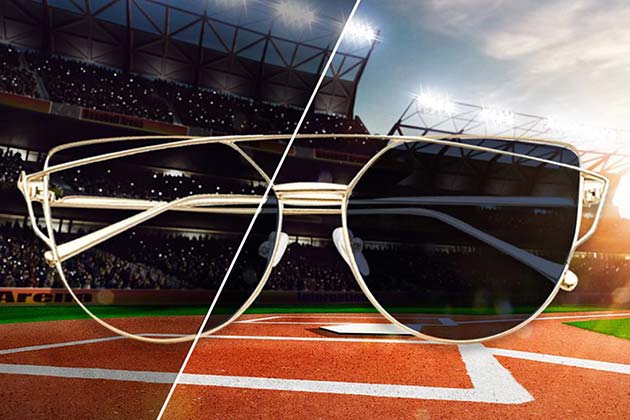 It would be much better to spend some money on prescription sunglasses. The cost is almost the same anyway. Furthermore, you won't have to look odd, and your eyes will be protected from some glares. You can always keep your normal lenses nearby when you are in the shade. Some things might have seemed great to Boomers, but they are not.
There are many things that simply don't work in today's world. Let us know which Boomer tradition is the worst in your opinion. If you liked this article, share it with your friends who might love some of these things and need to stop. See you next time!
Source: Living A Lot