The Most Notorious and Deadliest Roads In The World
Some roads look beautiful when you see them in pictures, but you may not want to get on them, because they probably might be nightmares for you. Here we have steep roads, gravel inundated, railing-less roads, blind turns, and multiple hairpins paths that look scary. You must be extremely brave to move on these roads as they have something in common; they are deadly. Are you ready to see them? Let's start the journey.
KUANDINSKY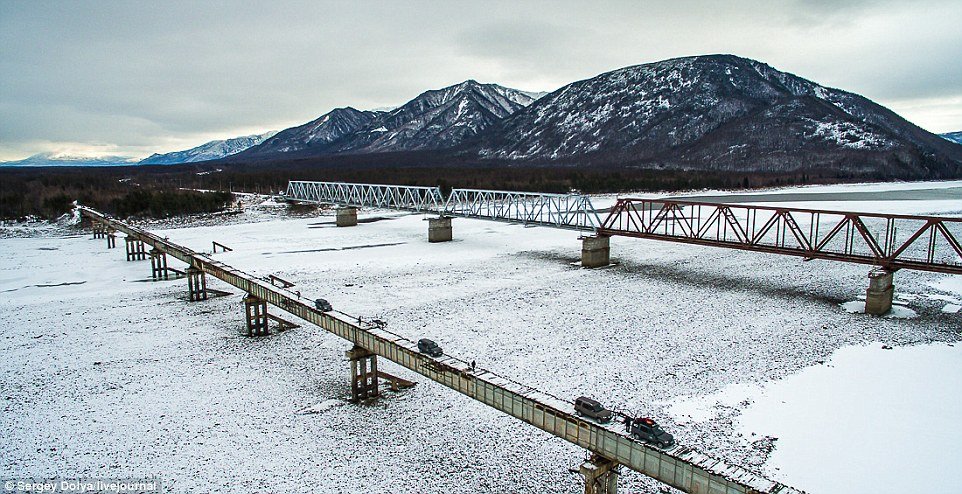 This is probably the most dangerous bridge you would ever see. No railing! Just wooden planks! It can only fit one car at a time. At this rate, you should pray you don't get to stranded on this road; otherwise, you would have to spend the rest of the day on the bridge. A slip mustn't even be allowed, else invitation for an accident.
GUOLIANG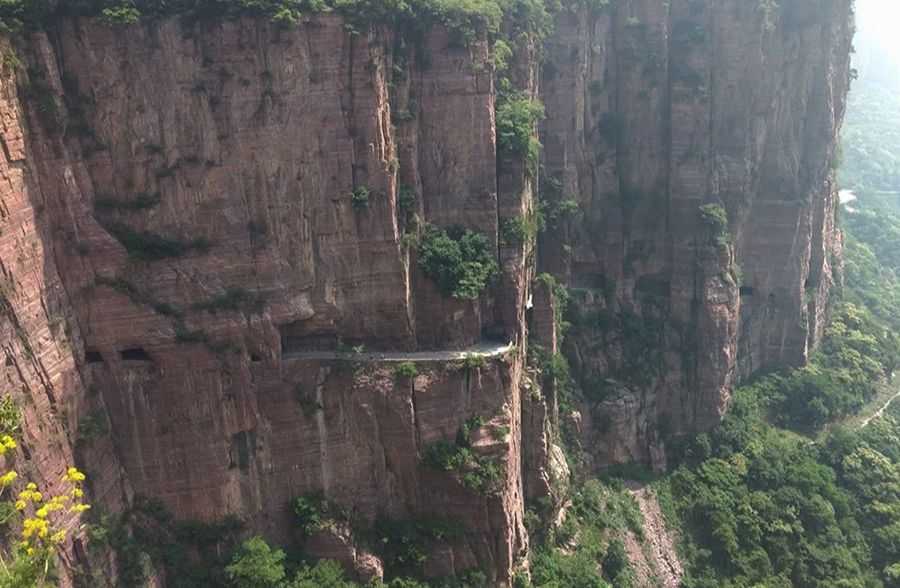 It took thirteen villagers in 1977 to build this road with hammers and chisels. You probably might have a hard time figuring out where the way is in this picture, considering that a larger part of the mountain is what you can see. Since the construction of this road, the village has seen positive development.
ATLANTIC ROAD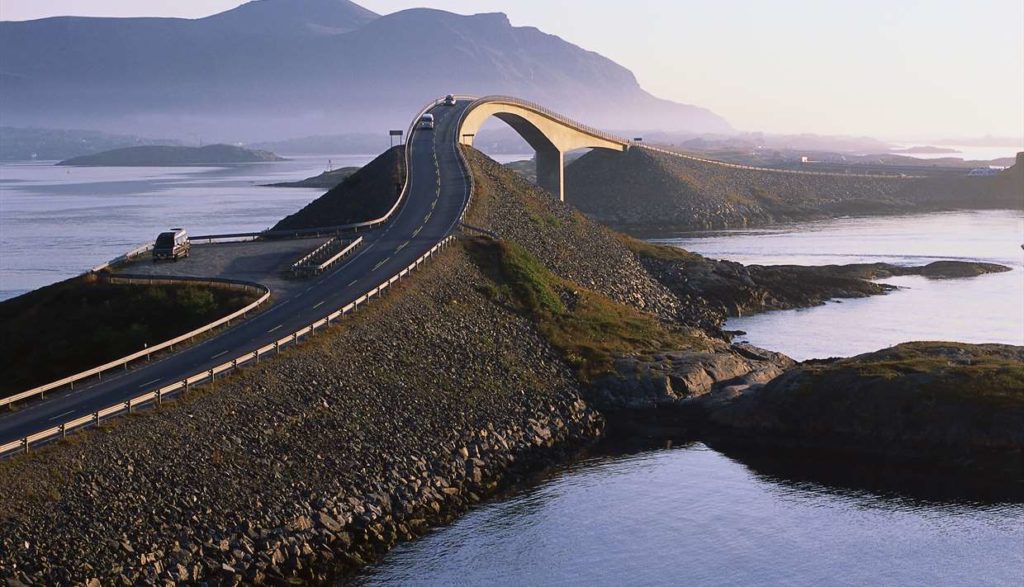 Yeah, it looks beautiful, right? Don't be fooled! It is one of the most dangerous roads in the world. Traveling on this road, you are bound to have a rollercoaster ride, with plenty of hairpin turns. Eight bridges make up this stretch, and you don't want to be caught in this road when Norway's catches up, now that's some dangerous!
 STELVIO PASS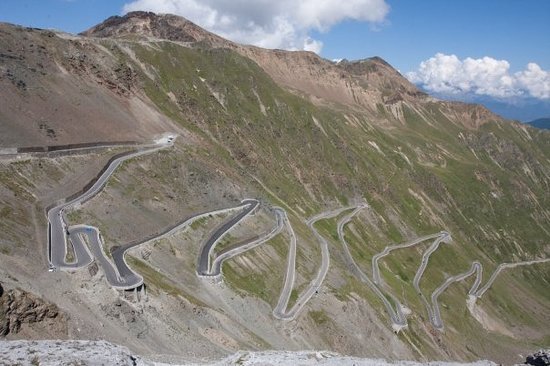 A whopping 48 hairpin turns on one road is something that should bother you. If you miss a turn, you might just skid and fall off. Found in Switzerland, this road leads to a massive height of 9,000 feet. Again, there would be the problem of altitude sickness.
HIGHWAY 1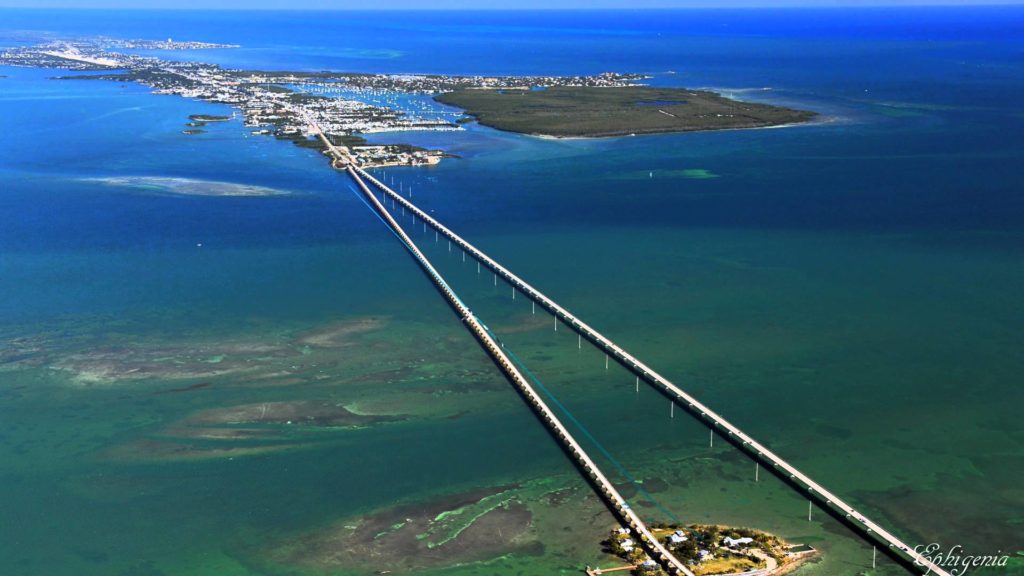 Stretching to a length of 545 miles, Highway 1 runs through Florida Central along the Eastern coast. The bridge looks like one without exits. Imagine encountering massive traffic on this road with no exit in sight, do you know how terrifying this would be?
PAN-AMERICAN HIGHWAY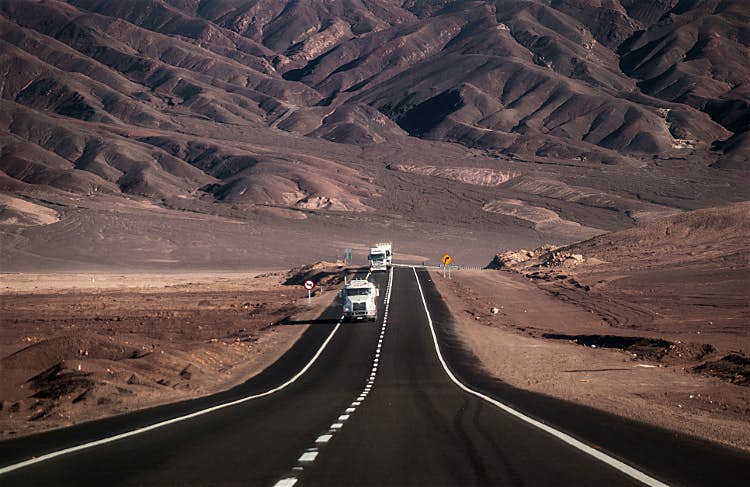 There is a reason why it is called a Pan-American highway, this road runs through 15 countries, with an astonishing length of 19,000 miles. What this means is that the path would witness different climates. Due to its length, there are several kilometers where you get to see nothing on the road. Nobody prays for an emergency on this road.
COL DU CHAUSSY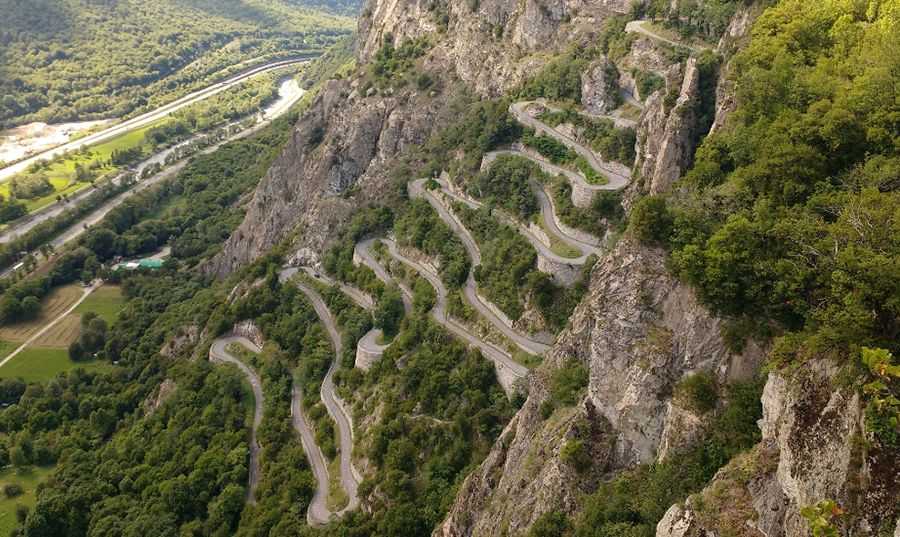 This picture doesn't tell the whole story; this road is probably the most twisted path you would find anywhere. Outrageously narrow, this road definitely has all it takes to facilitate deadly accidents. It is sloppy, and it is not a way for people who have a phobia for heights.
FAIRY MOUNTAIN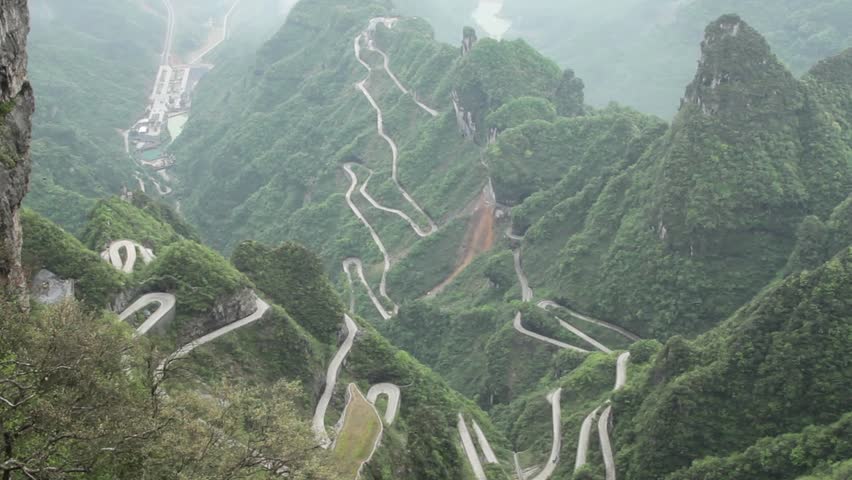 From the name, you can deduce that this road is hidden among the mountains which looks like where fairies reside. Located in Pakistan, the way is frightening to look at, and we doubt if you would want to take your car on this path, except you are a very adventurous person. Even at that, you must have a brave heart to go along with it.
SICHUAN-TIBET HIGHWAY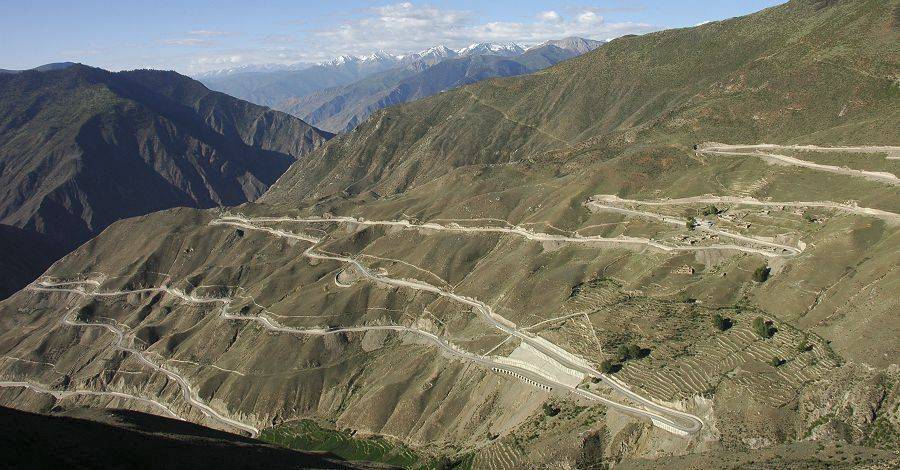 Originally called the Kangding-Tibet Highway, this is a route known to truck drivers who seek to get to the roof of the world. Drivers on this road must contend with multiple landslides that come from the cliffs around. The winter poses its challenges as it makes the highway less motorable. Besides, users of the road also battle with low oxygen as a result of the altitude of the route.
CAT AND FIDDLE ROAD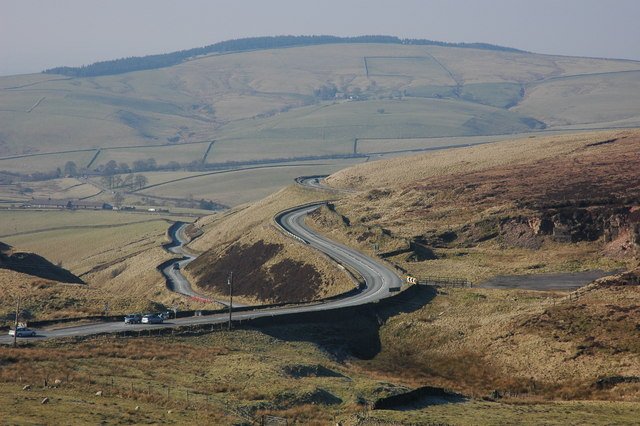 This road ranks up there as one of the most dangerous ways in the world. It was famously known as the "widowmaker" because of the number of deaths that have occurred on it.  Here is where you see almost impossible bends with declines and sharp inclines that aid accidents. You can imagine how dangerous that can be.
YUNGA ROAD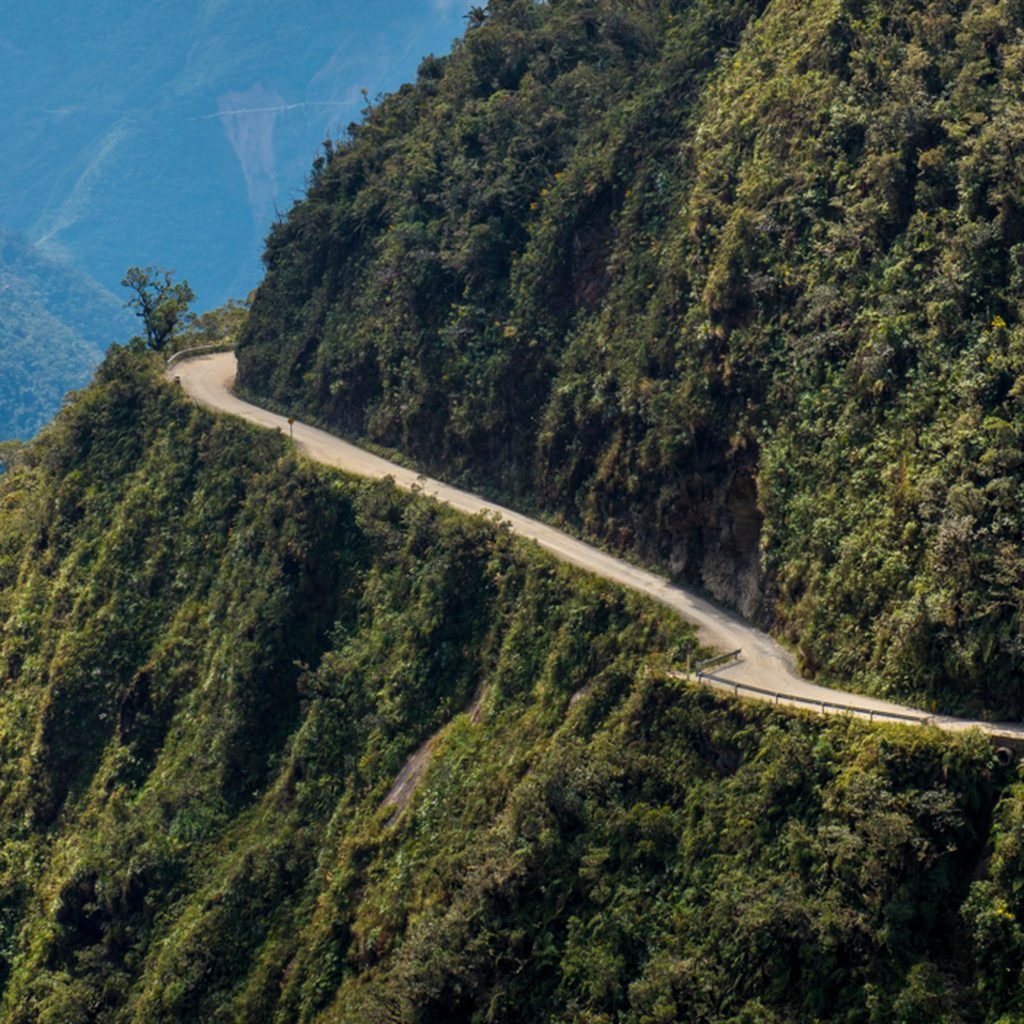 Once upon a time, this road was widely regarded as the deadliest road in the world. Over 300 people have lost their lives while traveling on this path, especially hikers. Sudden and terrible weather conditions, massive mudslides, and blind turns are the causes of the high death rate on Yunga road. The route isn't busy as much as it used to be, of course, who would walk into a death trap?
ZOJI LA PASS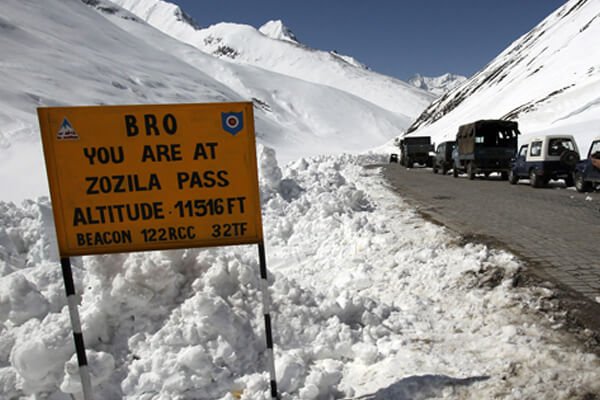 This road looks like where all the snow in the world is dumped. It takes no less than two months to clear the heap of snow that gathers on this road. Even after the snow gets cleared, the drive still doesn't get to be motorable, and if at all you want to try, only a car could go through at a time.
COMMONWEALTH AVENUE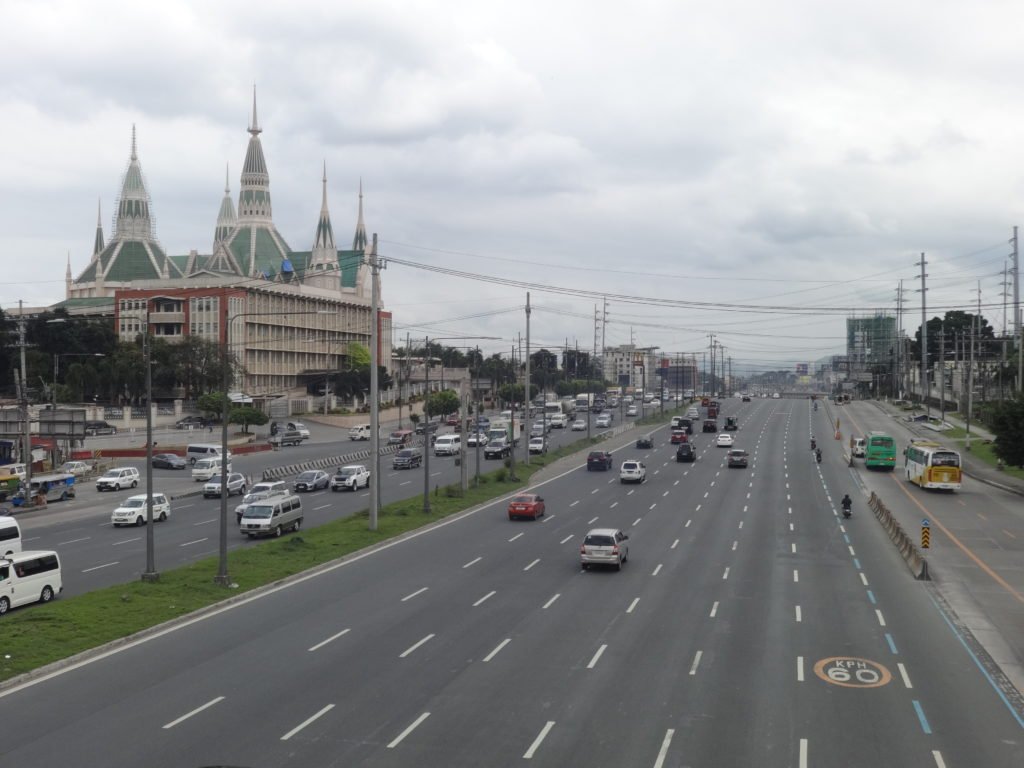 Of course, this doesn't look like a road that can harm, I mean, it is all paved with multi-lanes that should make the ways easy to navigate through. But you know that saying; "When you give a man an inch, he might take a yard," that is exactly what happens on this road. Here is where you find reckless driving that results in three to five accidents on a daily.
KARNALI HIGHWAY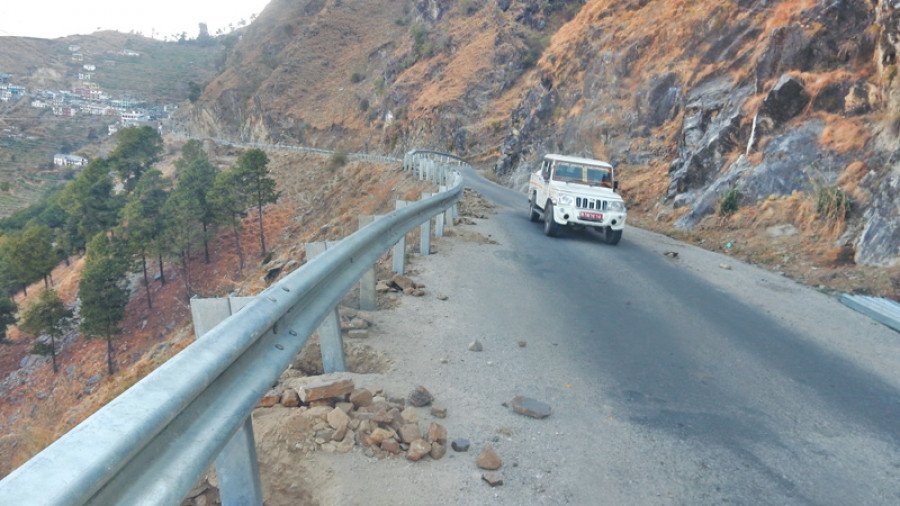 This road is so bad that it becomes an illegal offense if you are caught driving on it at sunset. The way has been abandoned and not maintained for a long while now. There are rocks littered all over the place. Cars frequently break down on Karnali highway; and to avoid that,  people use jeeps to navigate the path.
COTOPAXI VOLCANO ROAD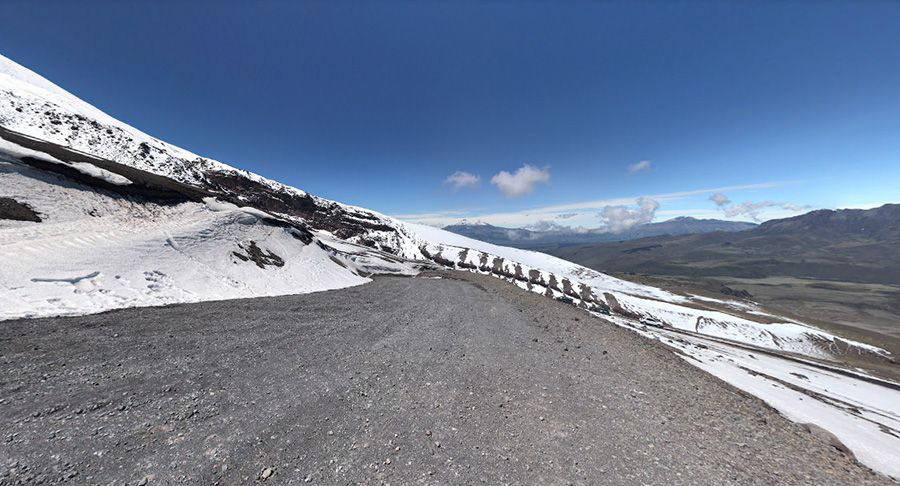 Again, we are forced to wonder how a road is built to lead to the top of an active volcano, that has erupted for about 50 times. It is crazy to think that a path would be made to lead to an active volcano. Of course, it is a dangerous road already without considering the bumps. A volcano can erupt any time you know.
TRANS-SIBERIAN HIGHWAY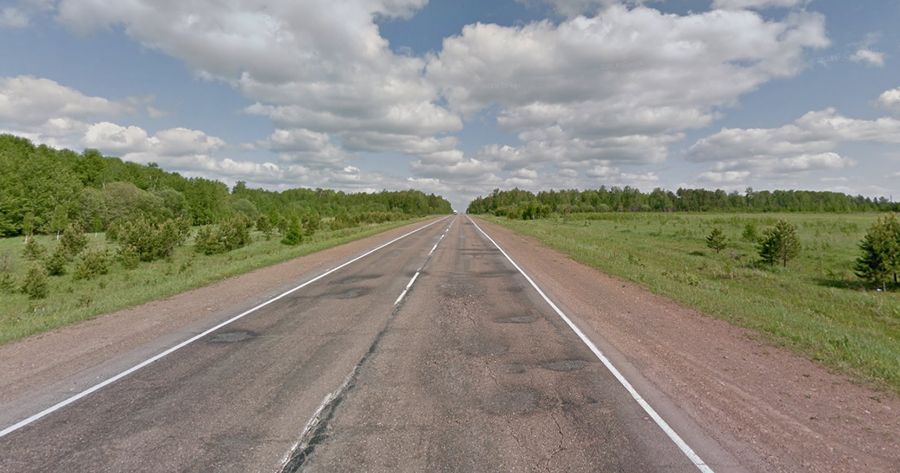 Spanning the width of Russia from the Baltic Sea to the sea of Japan, it is quite the dangerous highway path when snowy. The Trans-Siberian Highway is the code name for a network of federal highways. This 11,000 km long highway is hazardous to travel on, especially in the winter.
SKIPPERS CANYON ROAD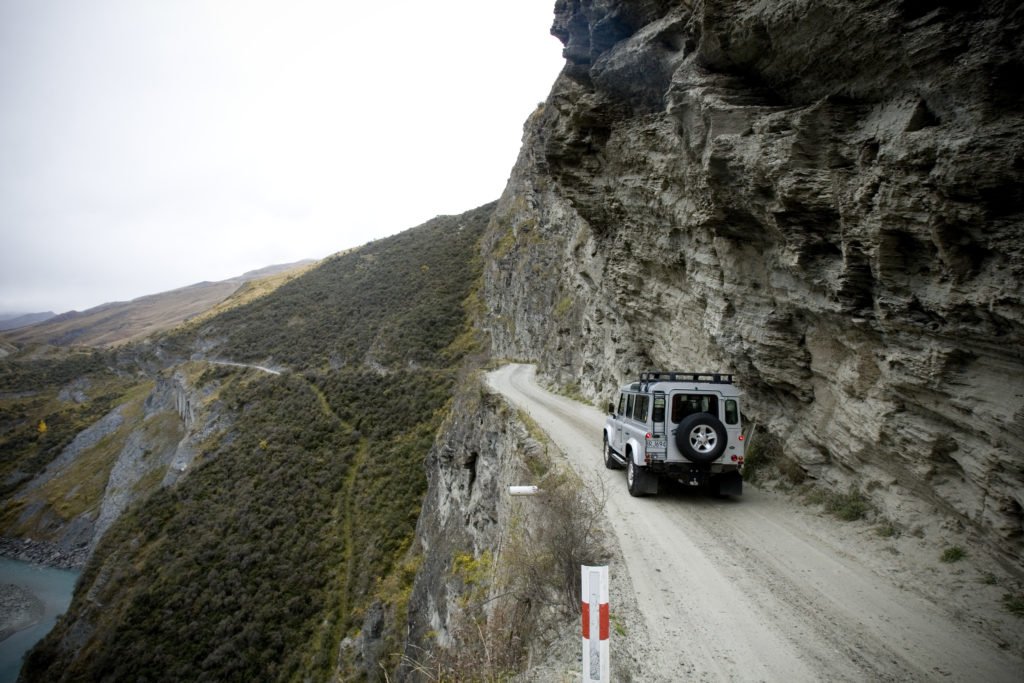 Skippers Canyon is one of the oldest roads in New Zealand, a drive of about 140 years old. The mountains around the Canyon road used to be a delight for gold miners who consider the place as a rich source of gold. It spans only 22 kilometers, but it's a horrifying road to ply, seeing that it runs through the edges of mountains.
BAYBURT OF YOLU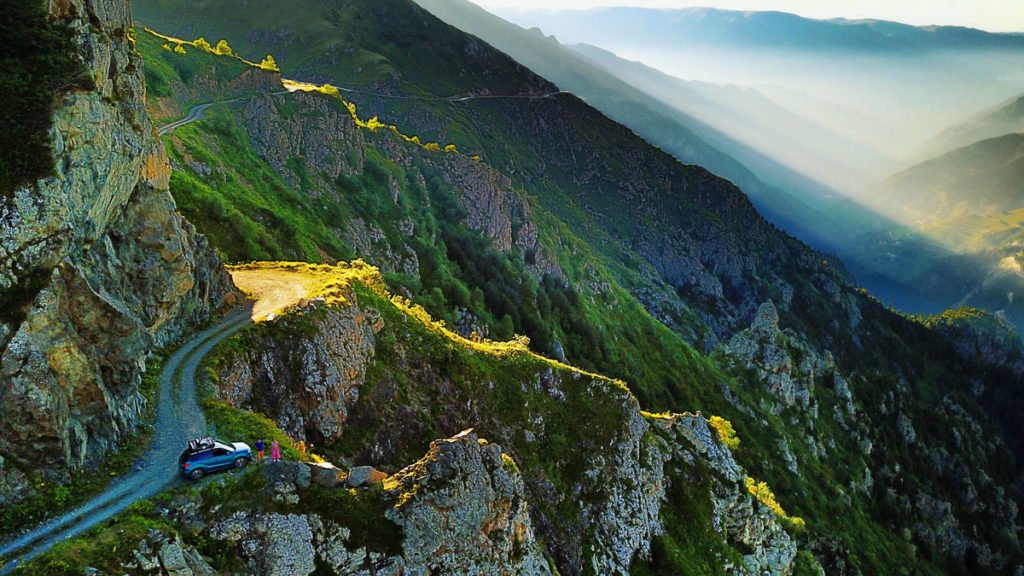 This unpaved road is one of Turkey's most dangerous ways. It is often called a death trap. The mountains that surround the path makes it worse to travel; usually, the hill breaks off and falls on the ground. So what you have are large pieces of gravel on the ground, collision with the gravel can make a car skid off the road.
FURKA PASS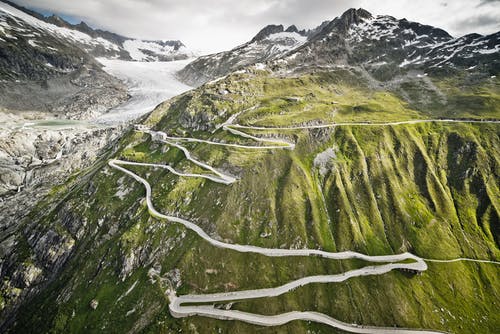 A look at this road would make you think twice if you'd really want to drive your car on this road. The picture of this beautiful road would catch anybody's attention at any time. But as beautiful as it is, the route is home to several accidents as a result of the technicalities involved in navigating through it. You may want to through riding along this path if you love the twist.
OH-MY-GOD ROAD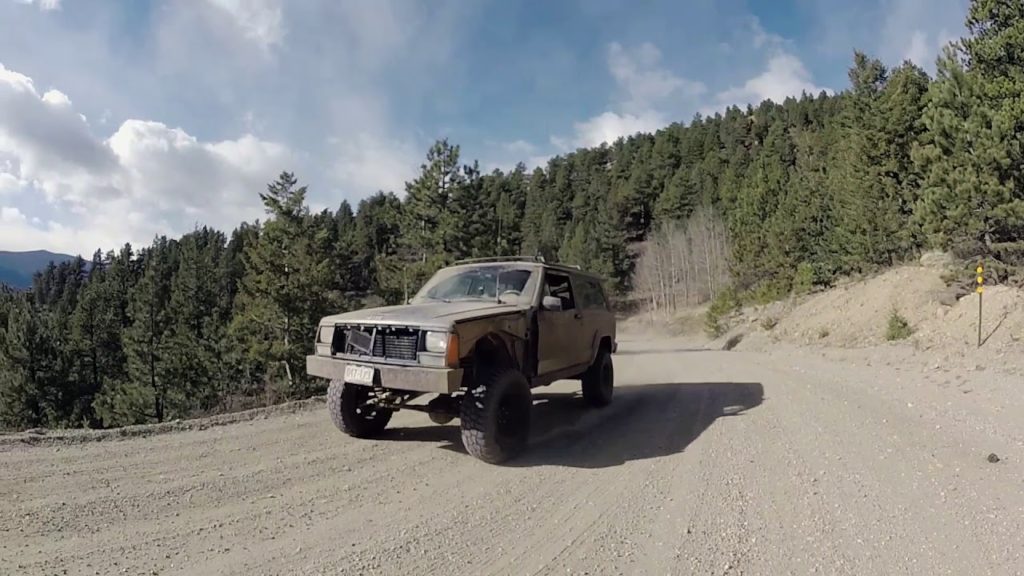 You are probably wondering who names a road "oh-my-God," we would tender your question to the people of Colorado. Anyways, this road here is popular with hikers even though it is only wide enough for two cars. It is not uncommon to witness accidents on this path regularly.
TIANMEN SHAN BIG GATE ROAD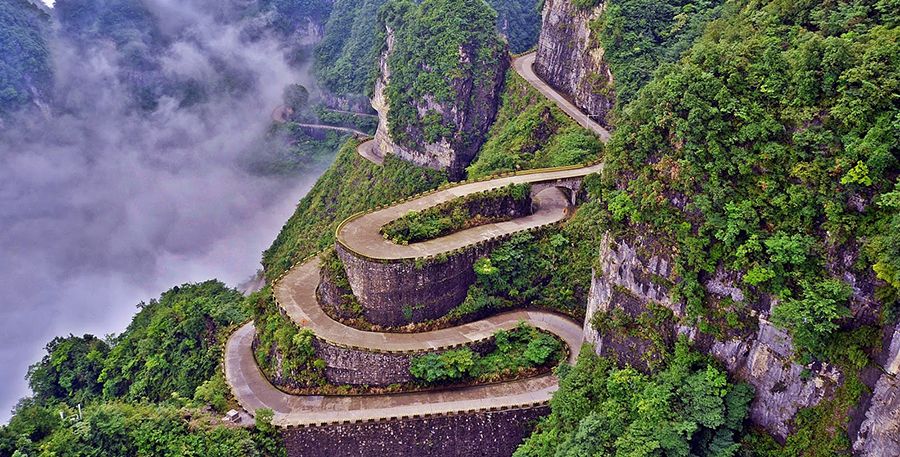 Whoever authorized the construction of this road must have an ulterior motive, because it looks impossible for cars to travel the path. It is crazy because accidents are almost inevitable on this road as the track is practically spiral. Who says you might not get your eyes turning after going through this road.
GORGES DU DADéS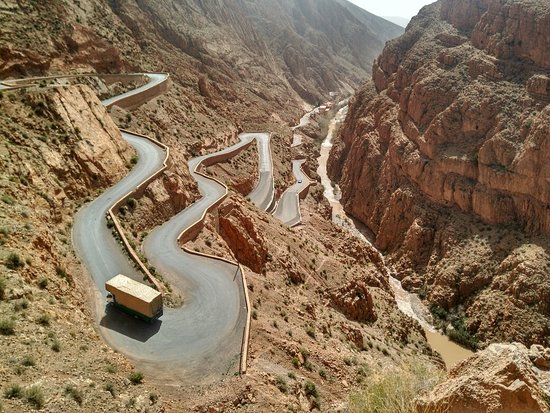 This eye-pleasing road is located in a place where there aren't many houses nearby. Only experienced drivers can navigate this track because the route is indeed complicated. It is a popular route in Morrocco where trucks ply to transport goods to different locations. 
AMALFI COAST HIGHWAY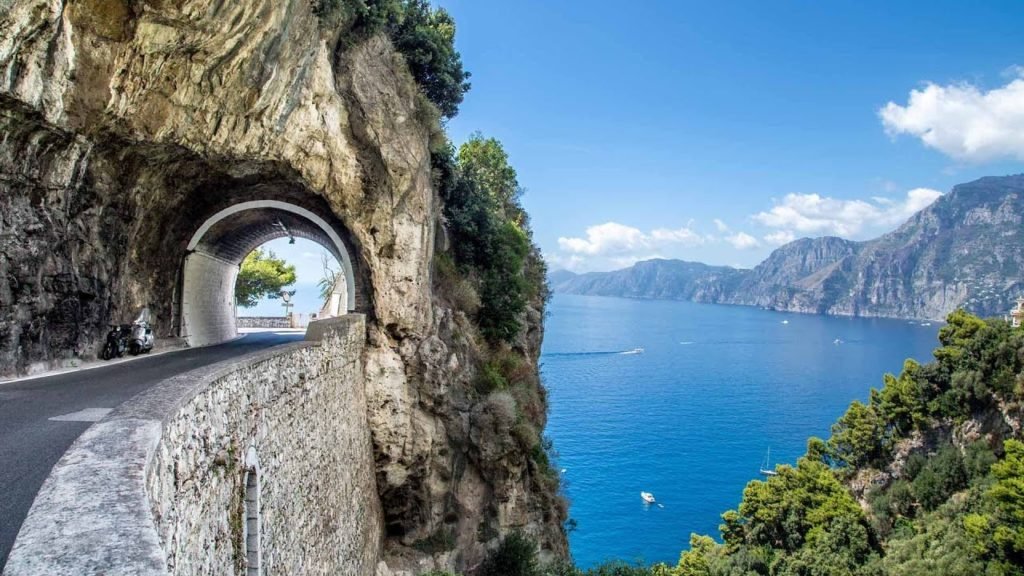 An aerial look of this highway shows how beautiful it can get. It is always looking sparkling all year long; thanks to the surrounding water body for the attractive view. The road reflects the beautiful mountains by its side and a place where the track had to pass through the hill. However lovely it may look like; it is always challenging to drive through this route.
LEH-MANALI HIGHWAY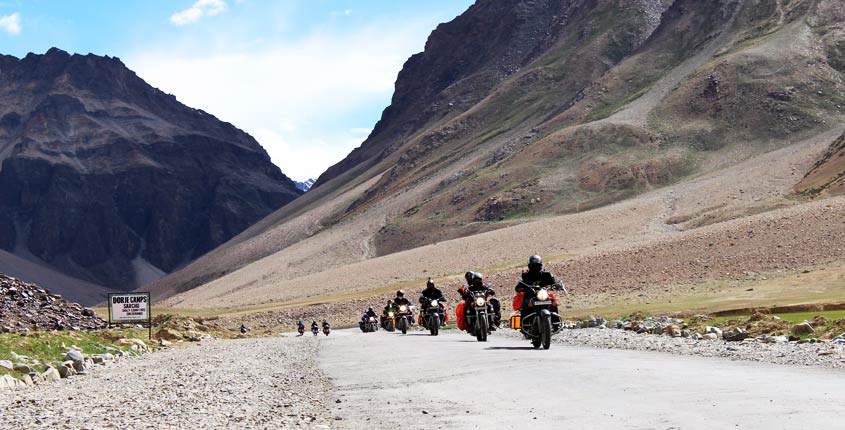 The Indian army does not joke with this road as they consider it useful for their training. The way in itself isn't a dangerous one as it is thoroughly maintained, but on the negative side, it experiences landslides now and then. From the design of the route, it leads to an altitude, which causes people to feel queasy.
COLORADO 550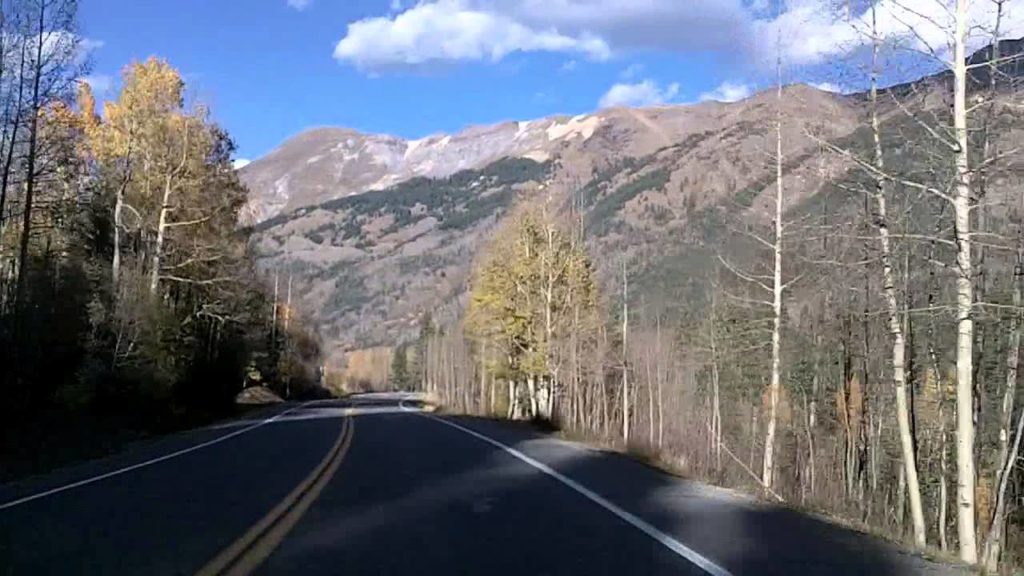 This road runs from Bernalillo, New Mexico to Montrose, Colorado in the western United States. It is frequently called the " Million Dollar Highway," mainly because it costs a million dollars to maintain each mile in the track. Most of this highway is a two-way lane that leads into a very narrow road, which makes it dangerous.
KARAKORAM HIGHWAY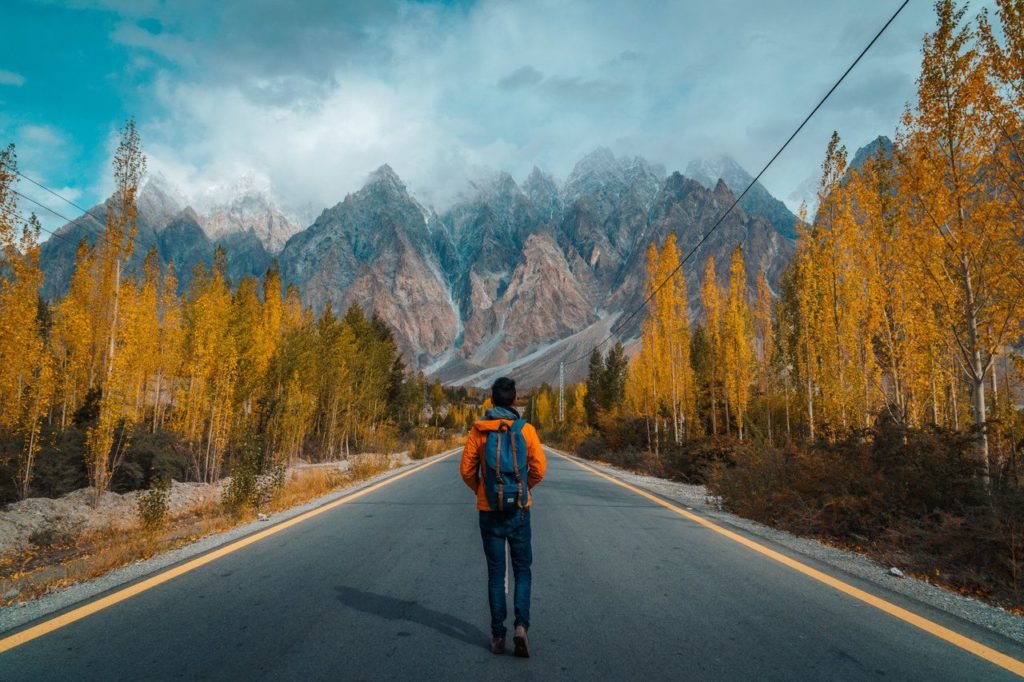 The Karakoram highway is one of the very few roads that share its ownership between two countries; Pakistan and China. It is located in a remote location, surrounded by cliffs and beautiful trees. The way is also known to be the highest paved path in the world. With its gorgeous looks, it still permits accidents.
A44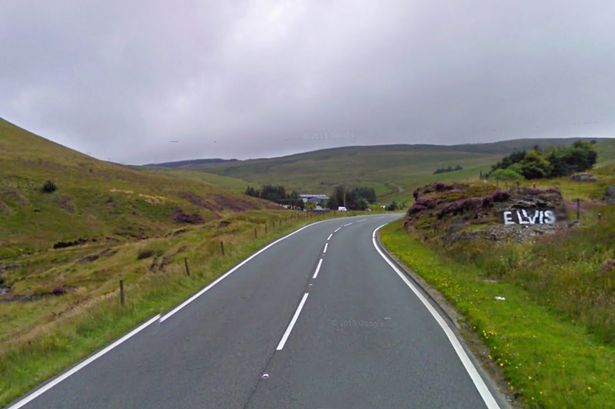 In all honesty, this road is a dream for road users. No potholes, no steeps and all of the rocky elements on most routes, still, the path considered a dangerous road. It is a major road in England, and it is notorious for heads on collision as a result of drivers' impatience when traveling the path.
MOSES ROAD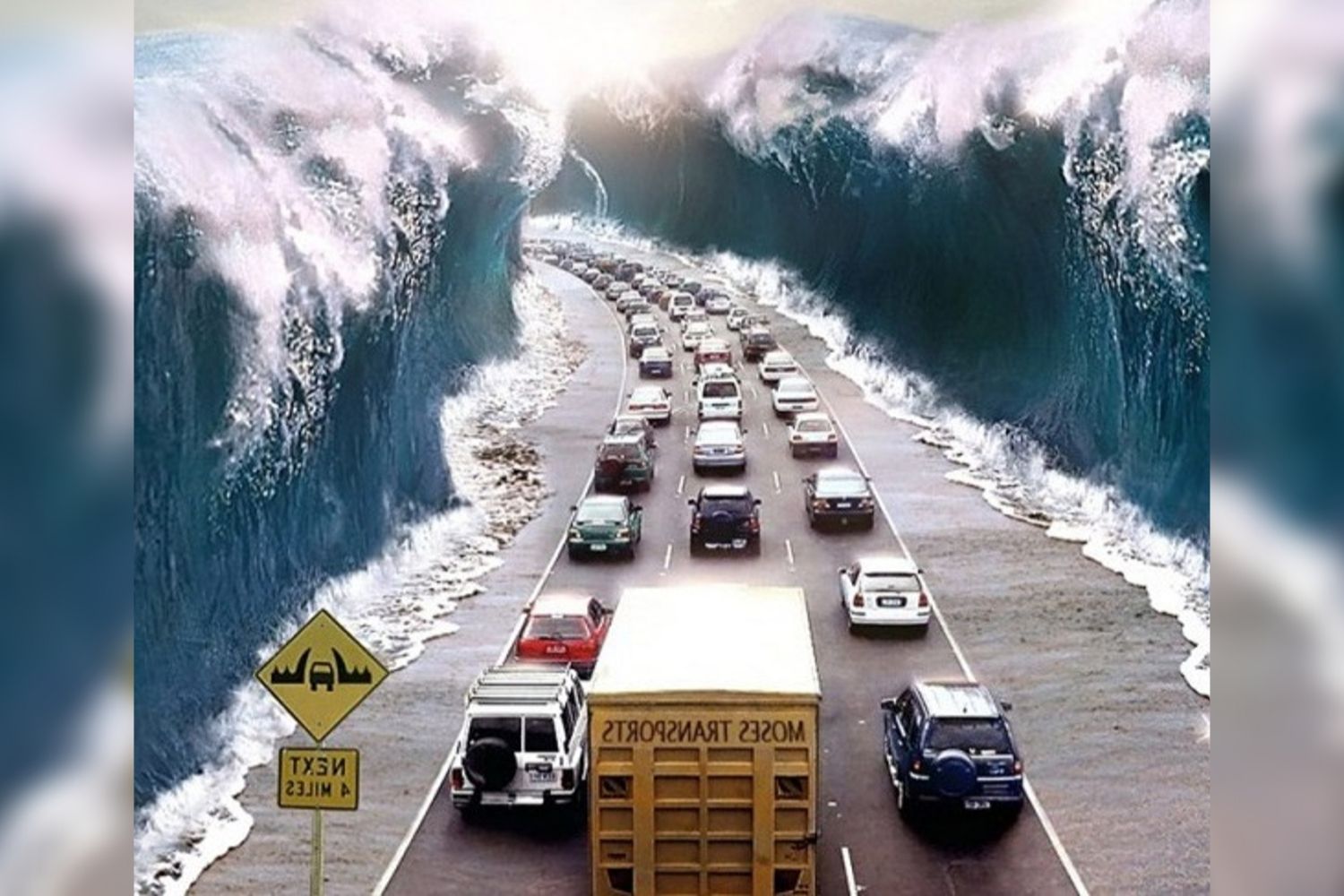 This particular road doesn't exist; it is only the result of a person with a lot of creativity and Photoshop skills. But if it was real, can you imagine how dangerous it would be to travel through it? Moses must rest at some point from keeping the sea that way while all the vehicles get to the other side. What if he gets distracted for some reason? It would be a tragedy.
TROLLSTIGEN, NORWAY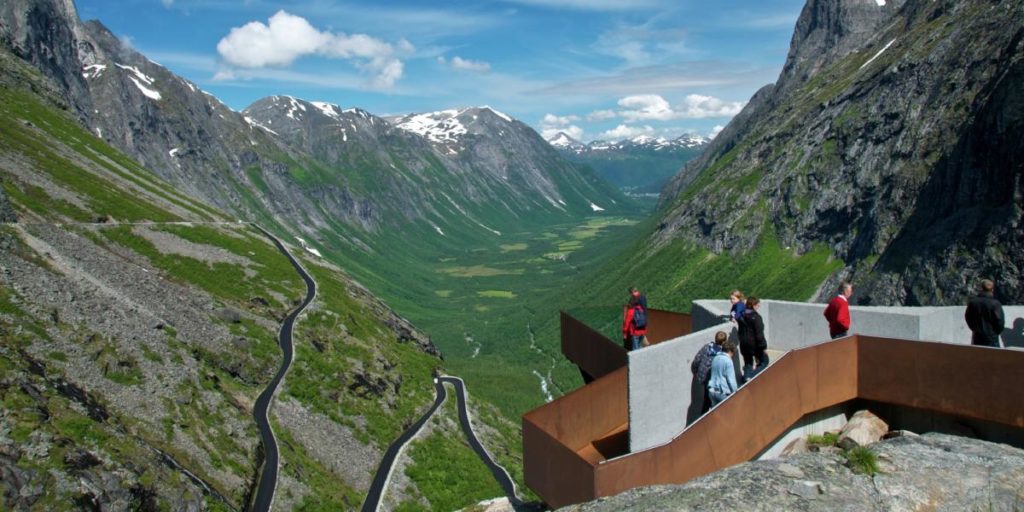 With 11 hairpin bends, this road is a beauty to behold. Some people call it Norway's dramatic ways, and this is rightly so, considering the many curves one would encounter while driving through it. If you fancy an adventure, then this might be one of those roads you should try. There is a reason why it is Norway's most visited tourist road.
KOTOR ROAD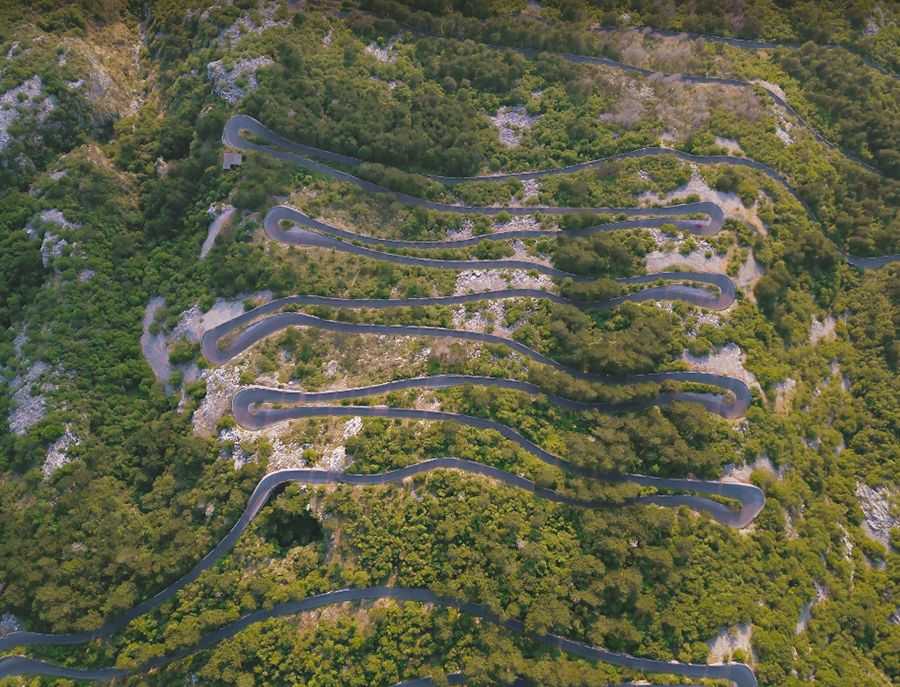 This road barely allows speeds greater than 30km/h. How would you drive at a higher rate? Considering the dangerous twisted structure of the track. The popular part of the road is the 8.3km length which leads into a steep hairpin-like structure. If you drive at a higher speed than 30km/h, you are asking for an accident.
KILLAR TO PANGI ROAD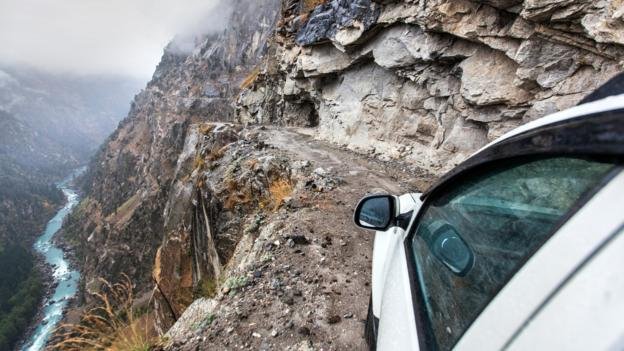 A mere look at this photo would bring up disgust in you. How is this even made available to road users? It is a killer road. It may look too surreal to be true, but this road actually exists. Located on the exterior of India, around the mountains, this route has led to several accidents. If your GPS gives you the go-ahead to use this road, maybe it is time to dispose of it.
CARRETERA FEDERAL 1 HIGHWAY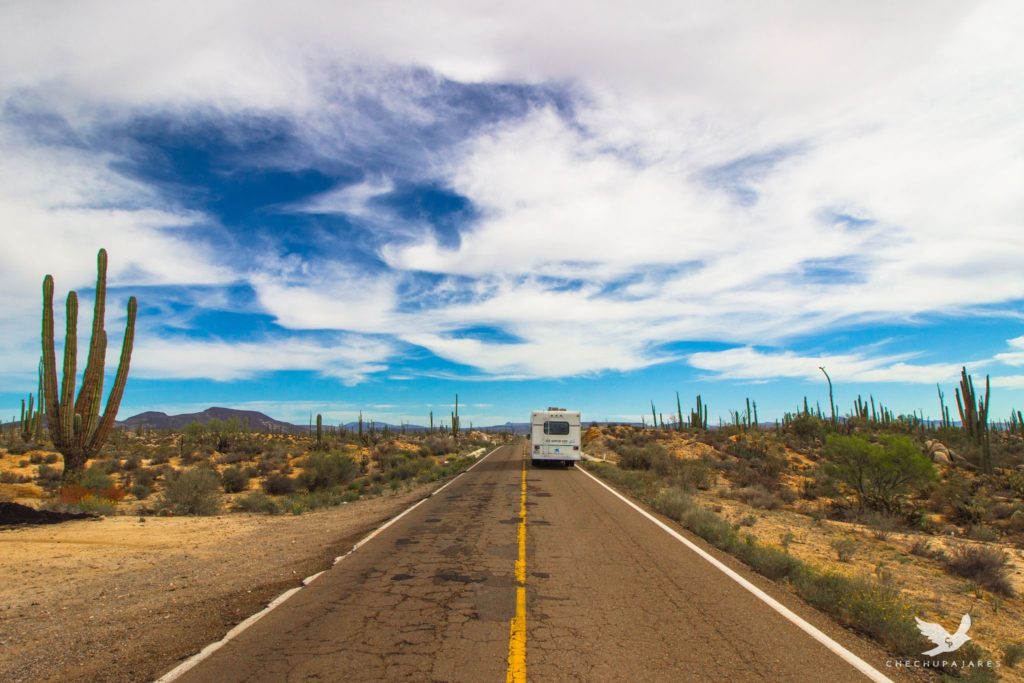 This 1,711km highway is located in Mexico. It is often called a lonely road due to little or no traffic on it. The place is where you find a lot of blind corners and broken guard rails as a result of many accidents on the track. It is one of those free highways in the corridors of Mexico.
NAIROBI-NAKURU HIGHWAY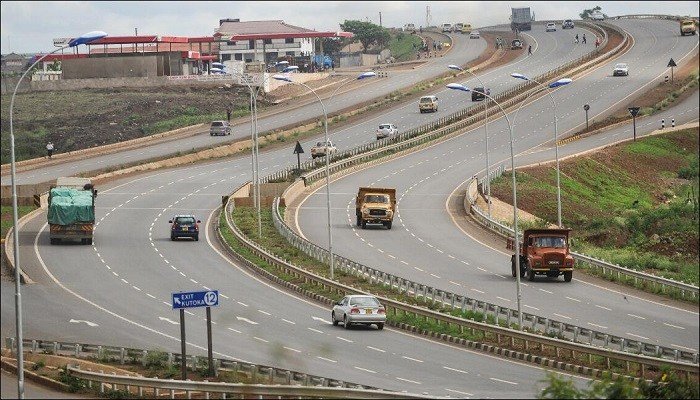 With a length of 159 km, this road in Kenya is considered one of the most extended urban ways. However, as long as it is, it is also a jam-packed highway. You know what happens to roadways that have too many commuters, there would be lots of accidents. Driving at high speeds is regular practice on Nairobi-Nakura highway.
TRANSFAGARASAN ROAD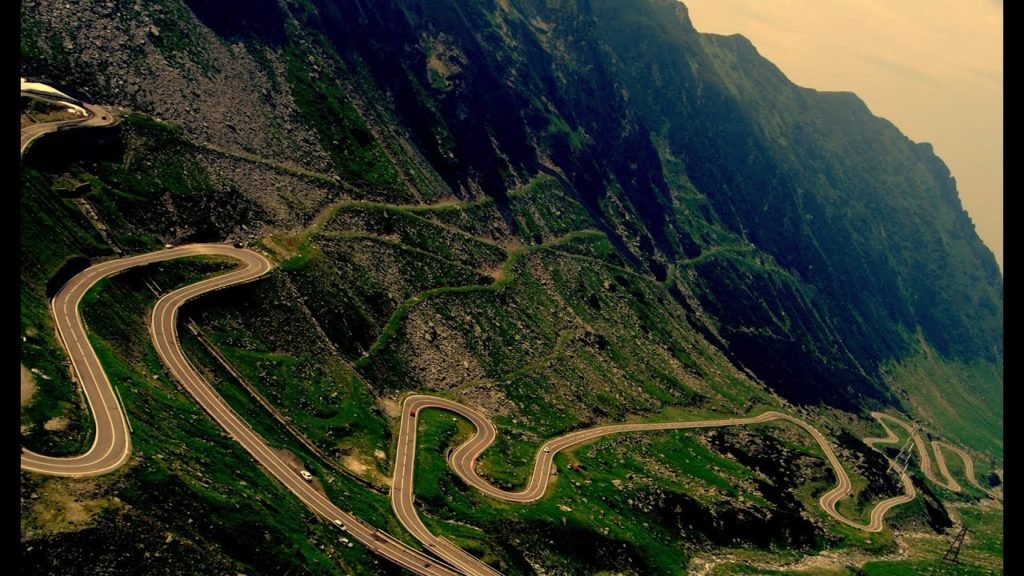 Transfagarasan is a mountain carved road found in the Carpathian mountains of Romania. It is regarded as the second paved road in Romania, with a length of 90km. The drive itself isn't the problem; what makes it dangerous is the height (2,042 meters) to which it leads. At this height, the oxygen level reduces, which can be a severe problem.
 LE PASSAGE DU GOIS, FRANCE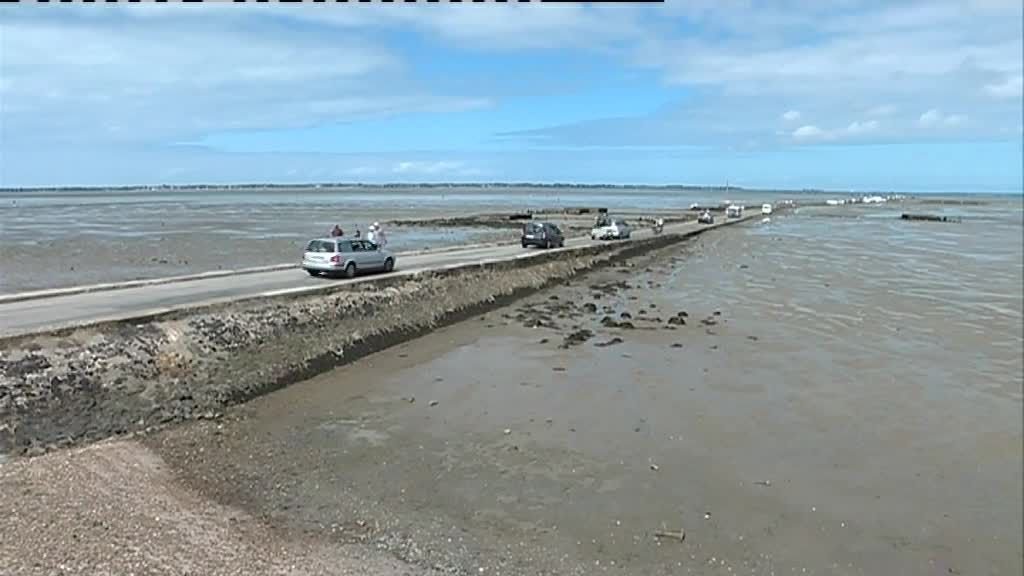 There are not many roads constructed on the ocean; this road in France can boast of that feat. The fact that it rests on the water makes it unique. What even makes it more special is that it is a natural road. Howbeit, it cannot be accessible when the tides are high, especially during the day. The route literally dictates when people should use it.
PATIOPOULO-PERDIKAKI ROAD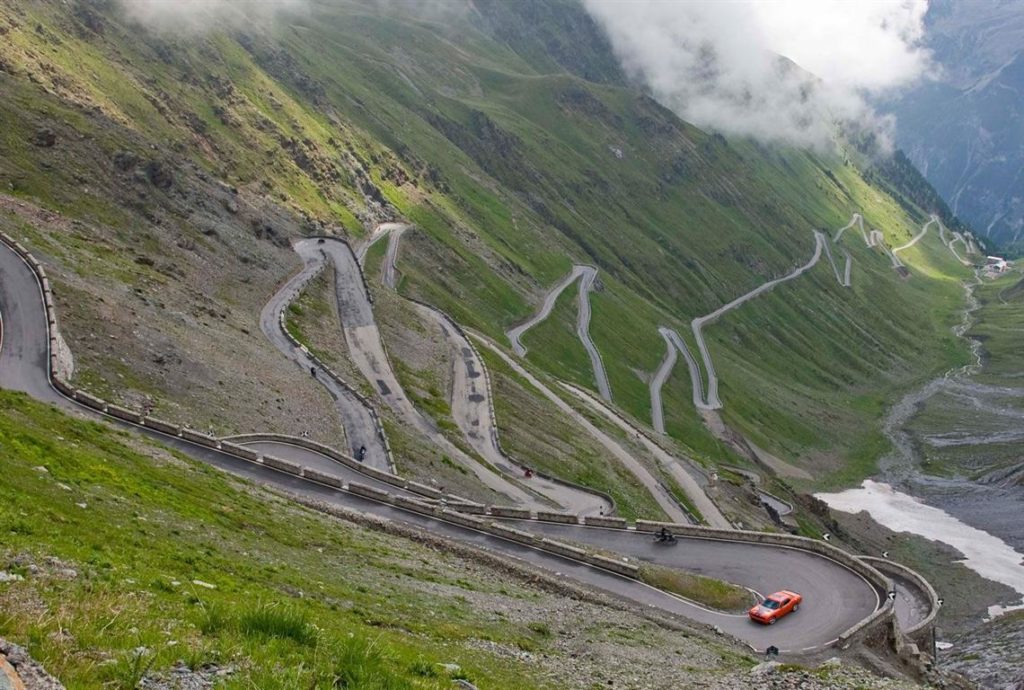 Situated on the outskirts of Greece, with a length of 28.80km, the Perdikaki road is narrow and notorious for potholes. For the Greece government, maintenance of this road is difficult, due to its length and extreme patterns in its design. Driving on this road is burdensome. 
US ROUTE 431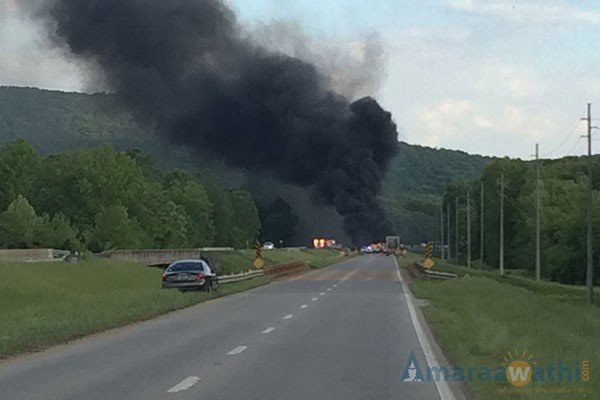 Not a day passes without casualties recorded on this highway. It is regarded as one of the most dangerous roads to travel. In fact, the press calls it "one of the deadliest highways in America." The everyday deaths and accidents earned it the nick, "Highway to Hell." The US Route 431 spans approximately 556 miles.
HALSEMA HIGHWAY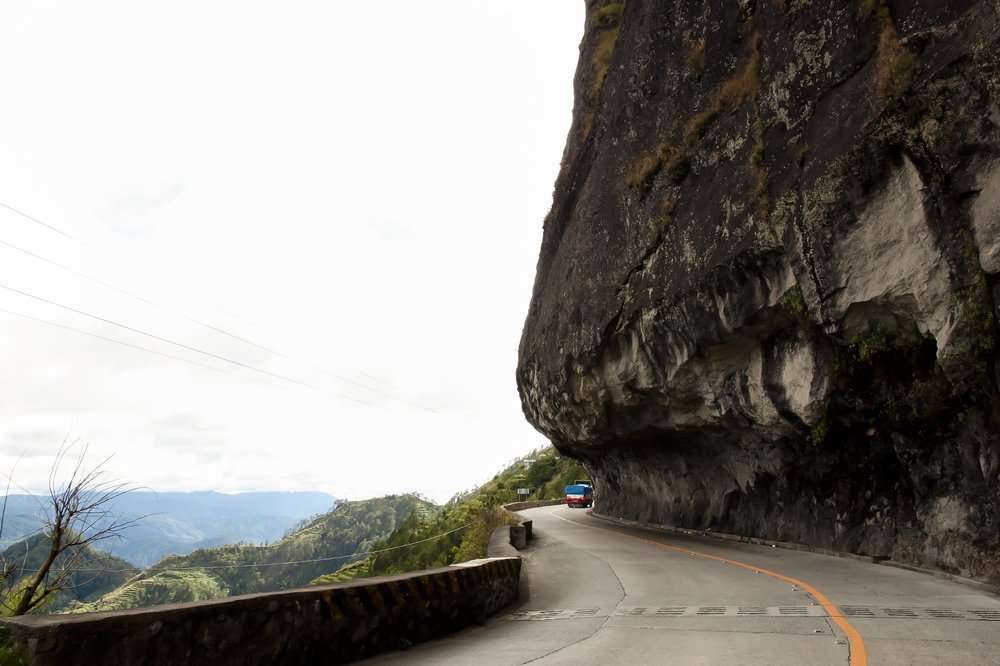 Considered as one of the most dangerous highways since not a day passes by without commuters, tourists, transporters witnessing accidents on the route. Halsema highway is situated in the Philippines, and it is susceptible to landscapes. Many buses have fallen off its edge while in transit.
STRADA DELLE 52 GALLERIE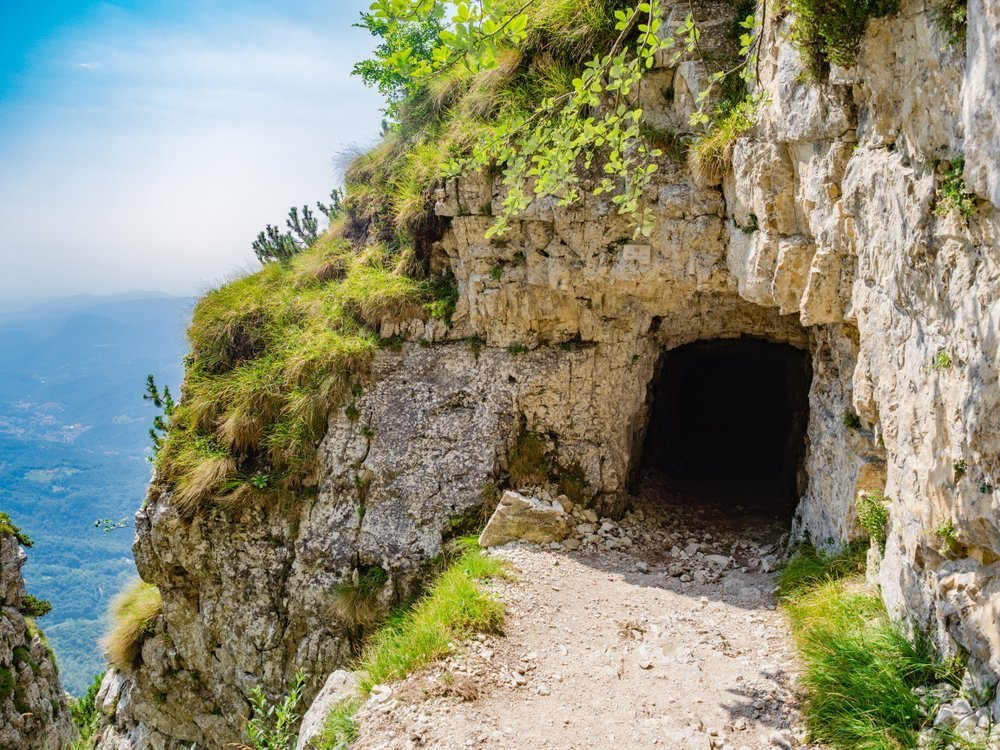 Translated as "Road of 52 tunnels", this road was built in Italy for military transit during World War 1. Only the brave-hearted would tread this path alone. I mean, 52 tunnels coupled with untarred roads? Hell, no. Don't even attempt to travel if you have a phobia for dark spaces. But then, it must have been an adventure for the military that used it during the war.
 TAROKO GORGE ROAD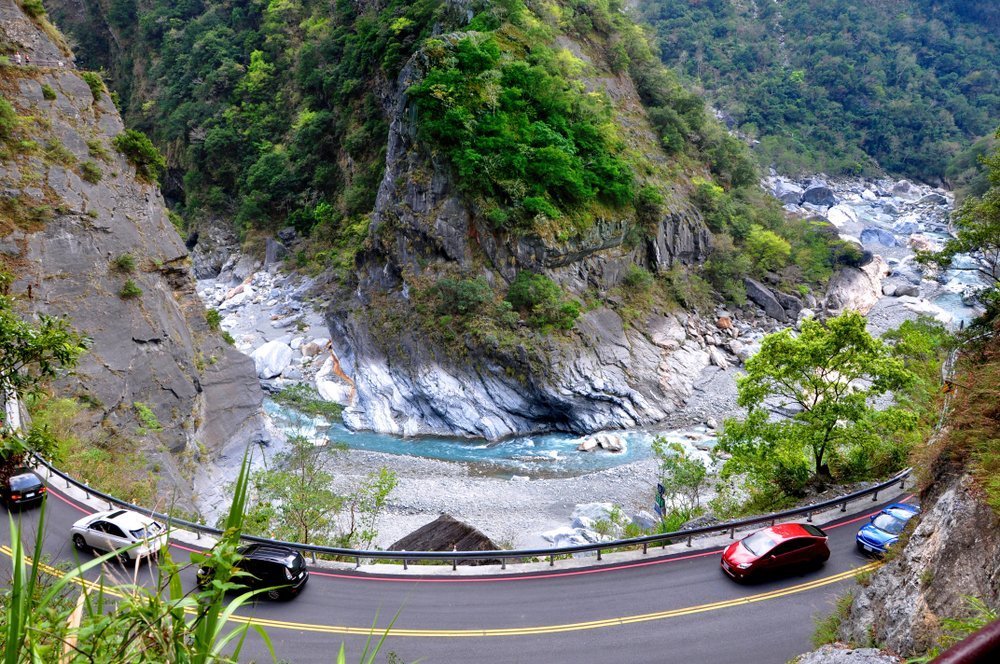 The Taroko road is situated in the world's deepest canyon, and it is considered one of the most dangerous to route to ply. The path is winding and narrow. Even though it locates in one of the most beautiful parts of Taiwan, it doesn't make it any less dangerous. When floods come, it becomes exposed, leading to mudslides.
CANNING STOCK ROUTE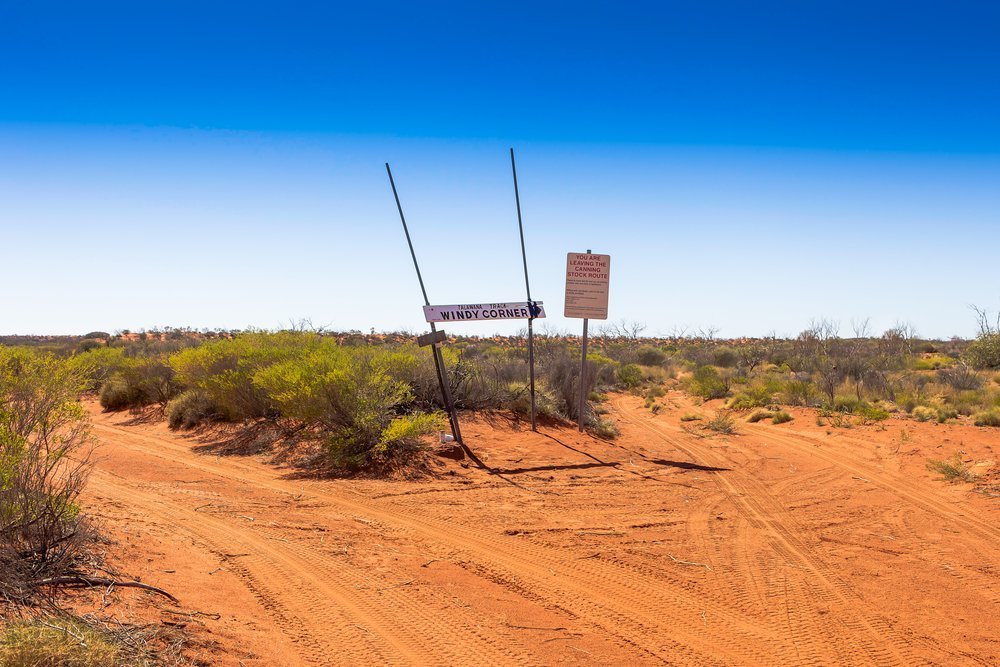 You don't want to ply this road after sunset. Dubbed as one of the most isolated ways in the world, the Canning Stock Route has the longest historic stock route in the world with a total distance of 1,850km. For a road that has no miles marker, road signs, guard rails, it should be avoided at all costs for safety purposes.
TIZI-n-TEST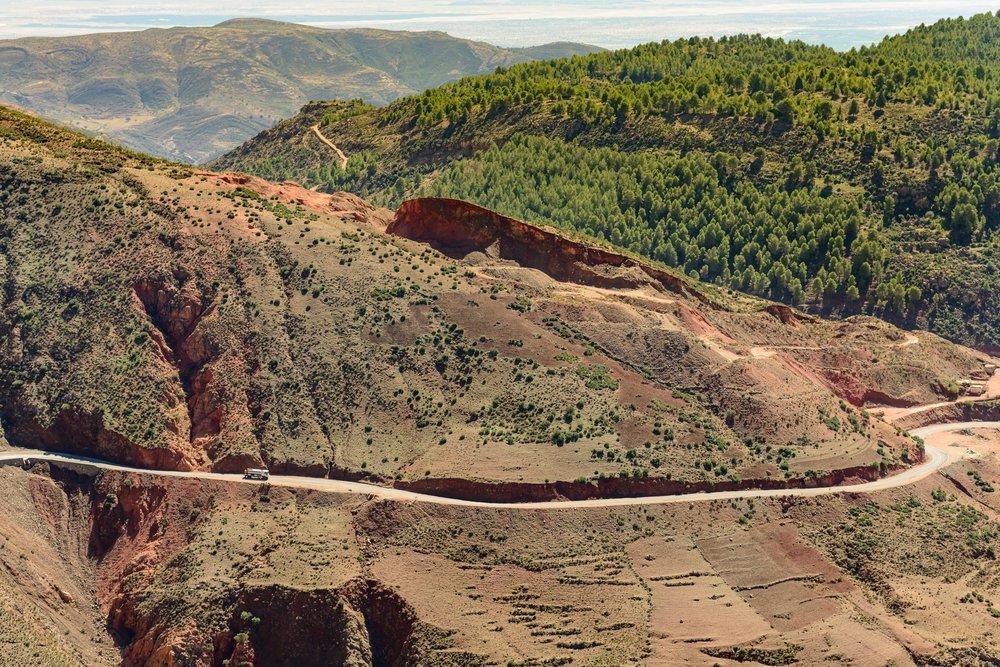 This road lies in the middle of Morocco. It is known to a frequent accident path that has resulted in many deaths. Since it is located in an area where fewer pedestrians tread, drivers abuse it by driving at very high speeds. The nature of the road is such that it can only contain a car at a time,  and that makes it dangerous. 
LUXOR-AL-HURGHADA ROAD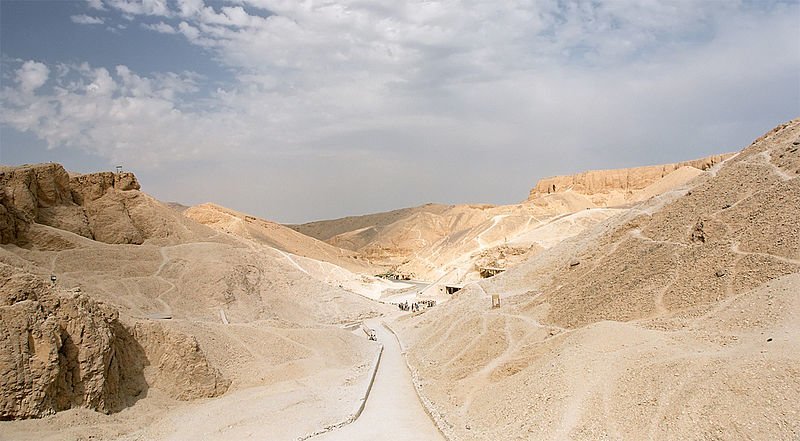 It is not uncommon to see adventurous hikers coursing through dangerous roads. But it is rare to find them in a windy, hot, desert hot (for emphasis), unpaved roads with heavy stones on the road paths. Such conditions are what you experience on Luxor-al- Hurghada road. It is not advisable to travel on this road at windy periods, as disaster is likely to occur.
THE BARTON HIGHWAY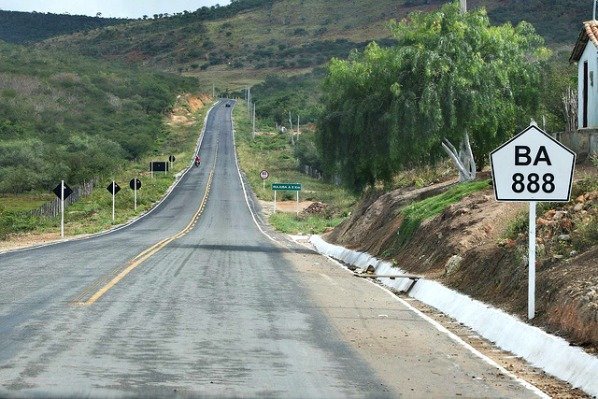 Don't mind the road looking innocent in this picture; many consider it the deadliest way in  Australia. With a record 300 deaths in 2015 alone, this road accounts for a lot of deaths than malaria. The truth is, it is not a long stretch of road in its real sense, but then a lot of human errors are the leading cause of deaths on this road.
RUTA NACIONAL 5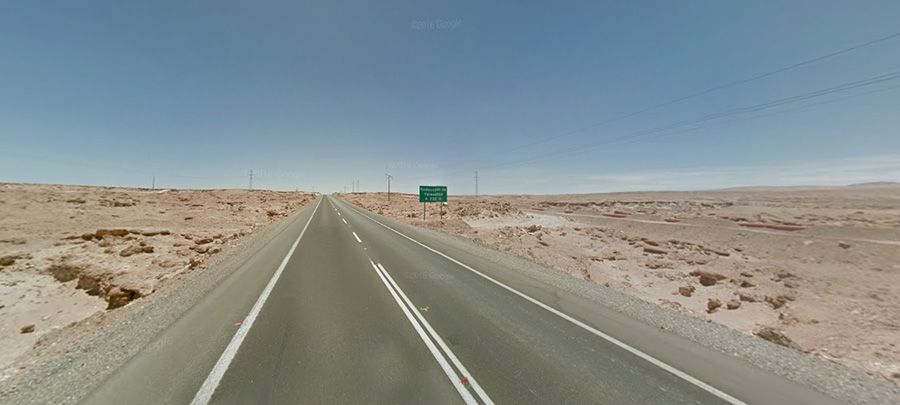 No doubt, the road is paved, it is smooth that almost everyone would love to drive at high speed through it. However, as we have found out from other routes, a paved road doesn't guarantee a smooth ride. Ruta falls into this category. For a path that courses through the desert, this road is one to avoid. Sharp bends, and spiral tracks are the hallmarks of this road.
DALTON HIGHWAY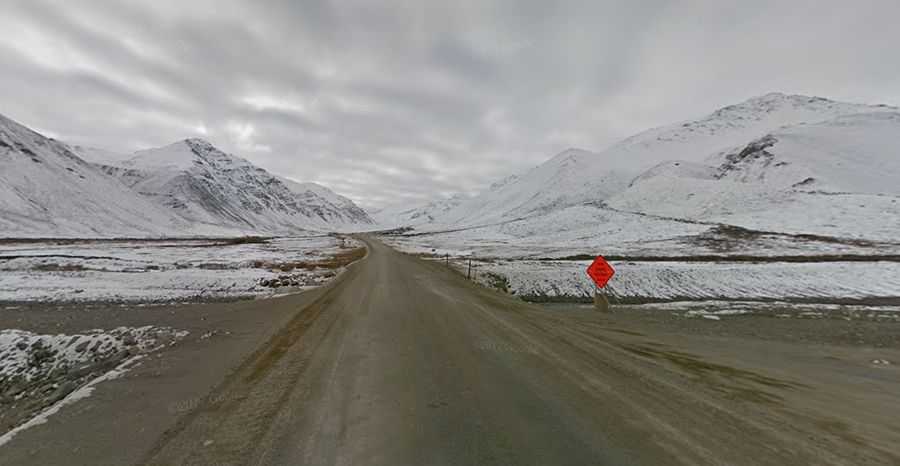 It is notorious for being situated in an icy region. What makes this road dangerous, is the single fact that snow finds a home on it, and not only that, the weather actually believes it can play hide and seek too. In simpler words, the weather changes pretty fast from a snowy day to a sunny day, and you know what this can cause.
ADRIATIC HIGHWAY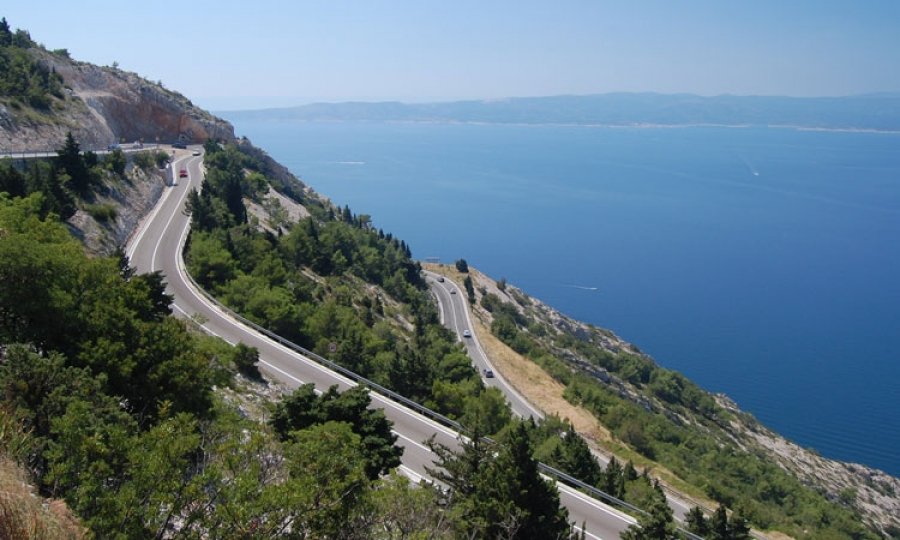 A little blip on this path, and you are well on your way into the sea. The Adriatic highway would probably rank among really steep roads. It looks pretty, yeah? But, behind the beautiful sight, kindly avoid driving recklessly; otherwise, you might need to swim after driving would have failed you. 
BR-116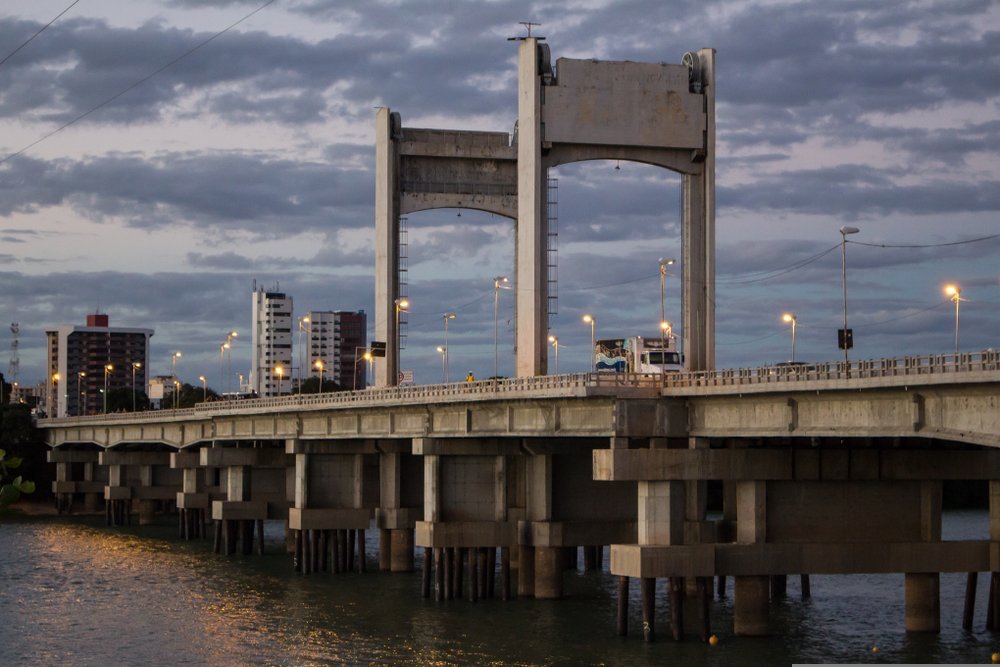 BR- 116 is the busiest highway in Brazil, and you know how roads are notorious for crimes perpetrated on them. This one is no exception. When you begin to wonder how it got the name " highway of death," and you remember the numerous crimes that have been carried out on it, you would have to nod your head in approval. Besides, fog affects this highway profoundly, making you drive almost blindly when it happens.
PASO DE LOS LIBERTADORES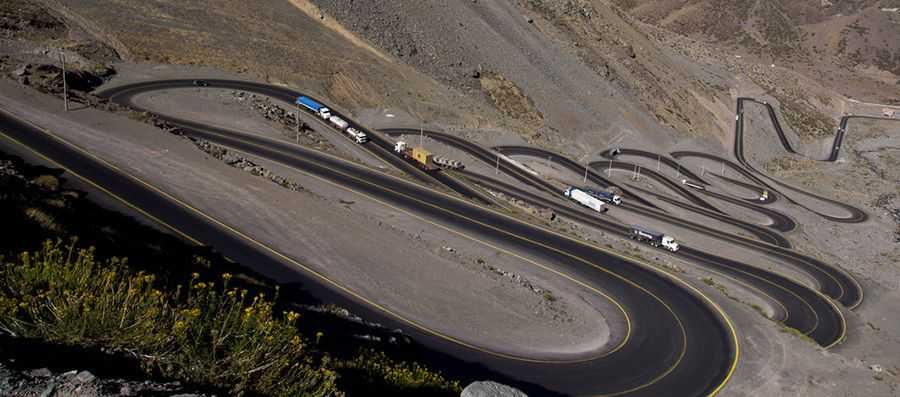 Don't dare take your eyes off this track for a second when driving on it. With constant turns, sharp bends, and approximately 20 hairpins, just a little distraction is enough to cause damage on this track. Taking nothing from the beautiful scenes it creates, it still doesn't take away the fact that this road in Chile-Perilous Border is a dangerous one ply on. 
Some of these roads show nature trying to impose itself on our means of transport. If you took note, you would realize that a lot of these dangerous roads have to do with mountains, hills, cliffs, gravels and more. We could interpret this to mean nature getting back at us. Okay, that was in a lighter mood. Anyways, these roads have claimed lots of lives, so, people should be cautious when they use them if it is a must. Now you know which path to avoid and which to try an adventure. Kindly share this article if you enjoyed reading it.