This Couple Risked Their Life Savings and Bought a French Chateau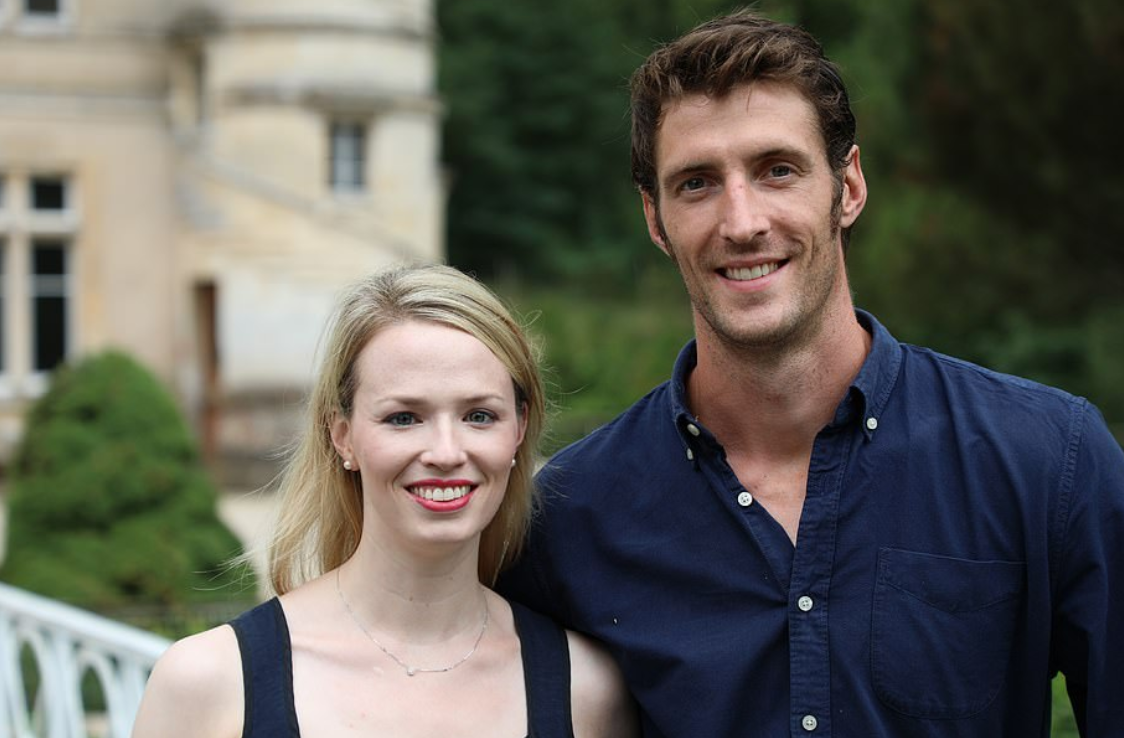 Have you ever fantasized about taking a huge leap of faith and moving to another country to live in a historic farmhouse or castle? Erin Choa and Jean-Baptiste Gois had this exact dream and had stable jobs in medicine and engineering. The couple lived in Edinburgh, Scotland, and their life was comfortable. But there was something missing. Choa and Gois dreamed of moving to another country. But they didn't have any old dream. These two wanted to live in a castle and were prepared to take some big risks to achieve their vision.
It might sound totally crazy, but if you've ever been to the United Kingdom or Europe, you'll know that there are many hidden gems all over the European countryside. With such a rich history, there are so many historical buildings that you can freely buy and live in if your heart desires. So what do you think Erin and Jean-Baptiste did? Well, we've given you quite a few clues! We're sure you can guess. And if you can't, keep scrolling to find out what this venturesome duo did next.
An Anglo-Franco Union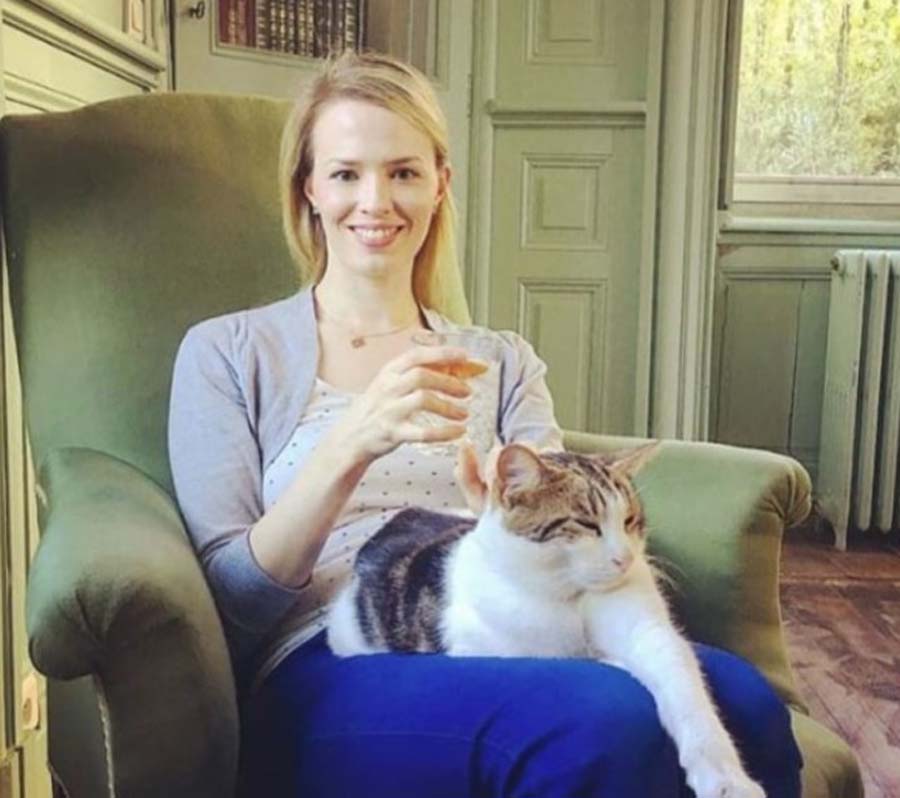 While Erin Choa may be from London, she found herself studying at the University of Edinburgh in 2010. One fateful day, she met a French student named Jean-Baptiste Gois, who had left France to study abroad in Scotland, and had loved it so much that he ended up staying nine years. His nickname was JB, and as luck would have it, these two foreigners found love in Edinburgh. Before long, JB and Erin were a couple. When Erin finished her degree, it was time to find a new place to live! So where do you think they chose to go?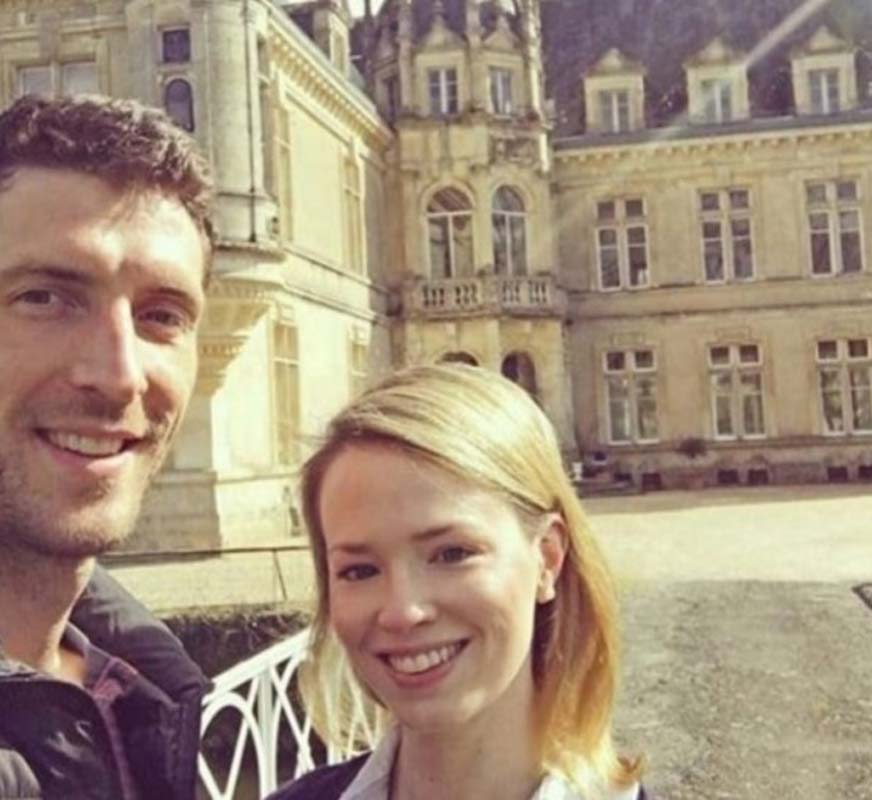 They had a few options with their citizenship status. They could either move to France or stay in the UK. Erin was working as a doctor at this time and was a little worried that her French language skills wouldn't be good enough to keep her employed in the European country. As a medical practitioner, it was important that Erin would be able to communicate clearly with her patients. But if she didn't speak French very well, she could risk all kinds of mistakes! How would the doctor find a new career path in France?
Erin and JB's Big Adventure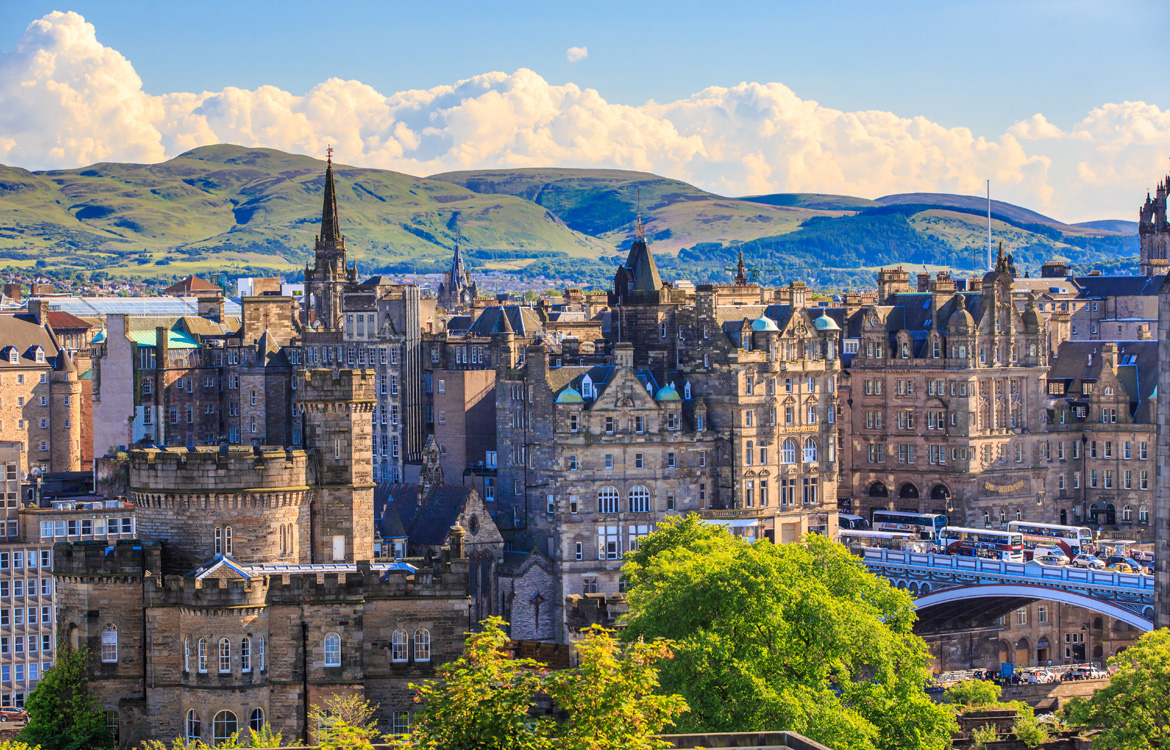 As you know, Erin and JB were already living in Edinburgh at this time. Moving to France was still only a possibility, but they didn't take the decision lightly. They did quite a lot of investigating, and started looking at how much it would cost them to make the move. Of course, London property is notoriously pricey, so they ruled out moving back to England pretty quickly. Edinburgh is one of the more expensive cities in Scotland, even though house prices there are lower than in London. At any rate, they did the math and discovered something very interesting indeed…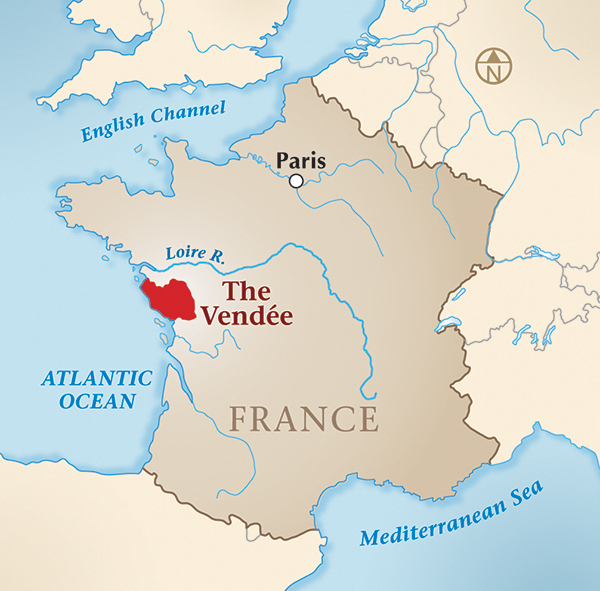 If the couple were to sell up and move to France, it wouldn't actually cost much more than they were already paying in Edinburgh. In fact, it was even cheaper, in the long run, to move to France and buy a Chateau! Can you believe it? They began racking their brains to figure out a new career path for Erin. Finally, they had a lightbulb moment. Their shared love of history is what drew them to want to buy a chateau in the first place. And Erin could obviously speak English, which is handy in the tourism industry. So why not rent out rooms to tourists in France?
Finding a New Home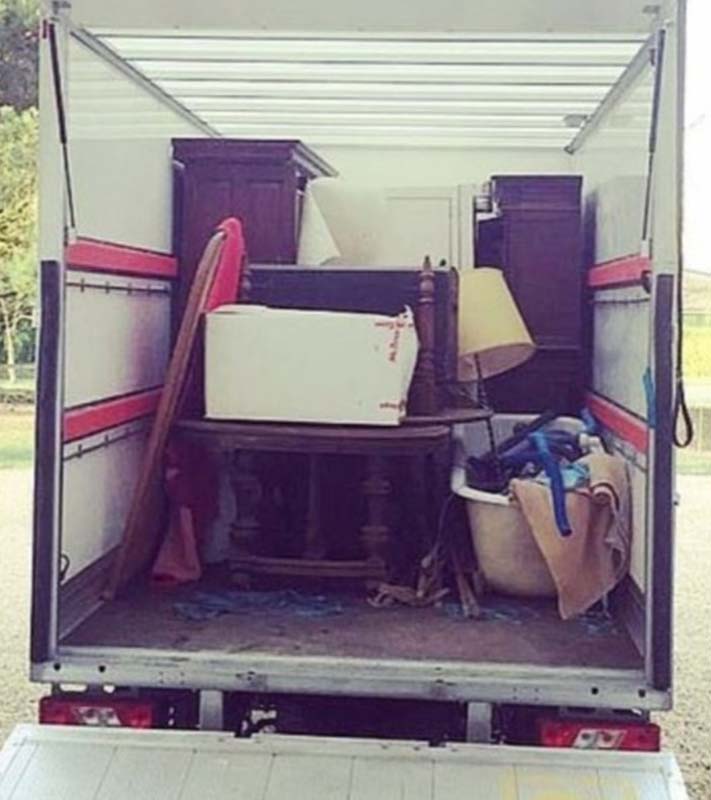 If you've ever seen a real estate program, you'll know how budgets often get blown way out of proportion when people are looking for a new home. And unfortunately, this would be true for JB and Erin, too. First, they had to find a historical building, however, because they couldn't rent out rooms without one! So they scoured French websites to find somewhere to rent out. France is filled with historic buildings, and it's easy to see why so many people want to holiday there! After a little while, the couple had a big list of ancient buildings that were for sale.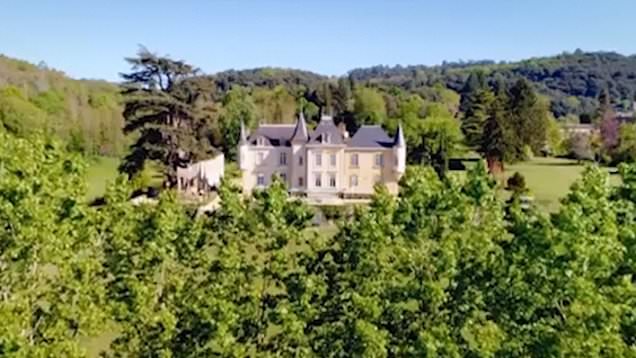 Once they had their list, it was time to go and inspect these historic properties. Obviously, historic buildings have been around for some time, and have endured all kinds of different weather, wars, and natural disasters. This meant that many of the sites that Erin and JB went out to inspect were unsafe, or were in need of bigger repairs than the couple could afford. It was particularly difficult because of the tight budget that they had. Erin and JB had to ensure they had enough funds leftover for the repairs. The two Edinburgh alumni were disheartened but kept on looking. Soon their search would pay off. 
The Château de Bourneau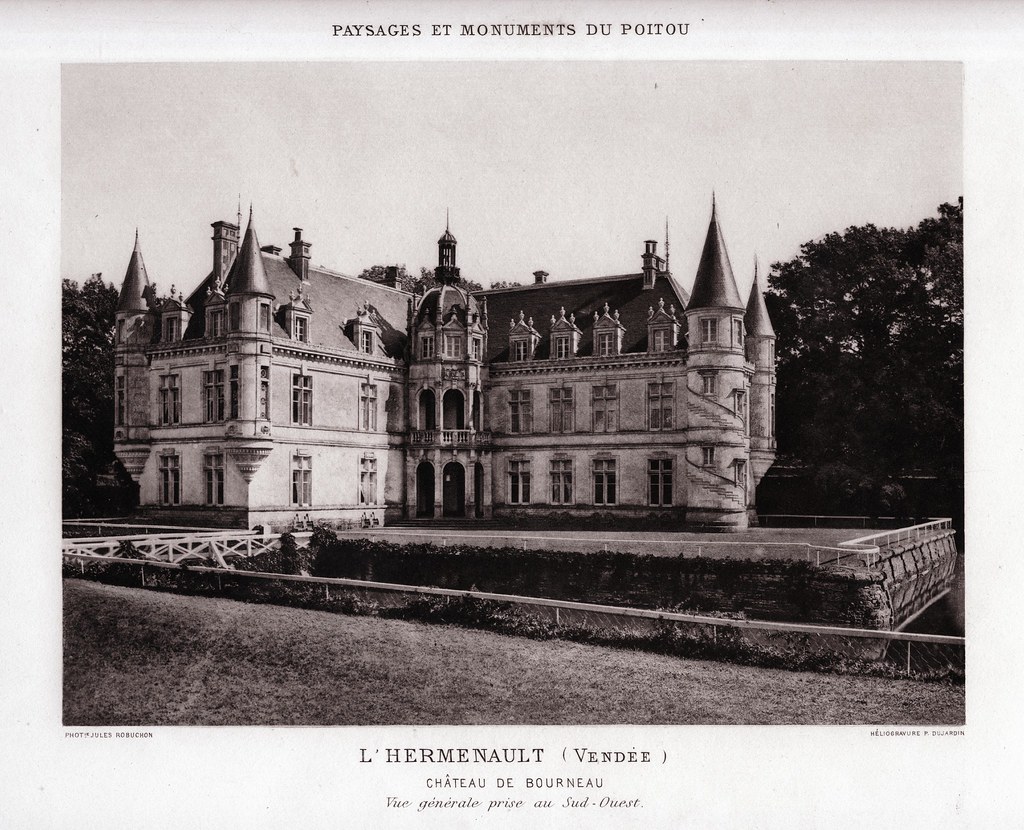 Bourneau is a small village in Vendée, which is south of Nantes on the Western side of France. The historic town just so happens to have a beautiful chateau in it, which was originally built way back in 1464. This means that the foundations of the building are over 550 years old! It was originally built by Jacquette de la Ramée, who was the dame of Bourneau. She managed to get permission from King Louis XI for the castle, and the lavish chateau was built! But there was trouble coming. Can you think of a certain event in French history that might have been bad news for this castle?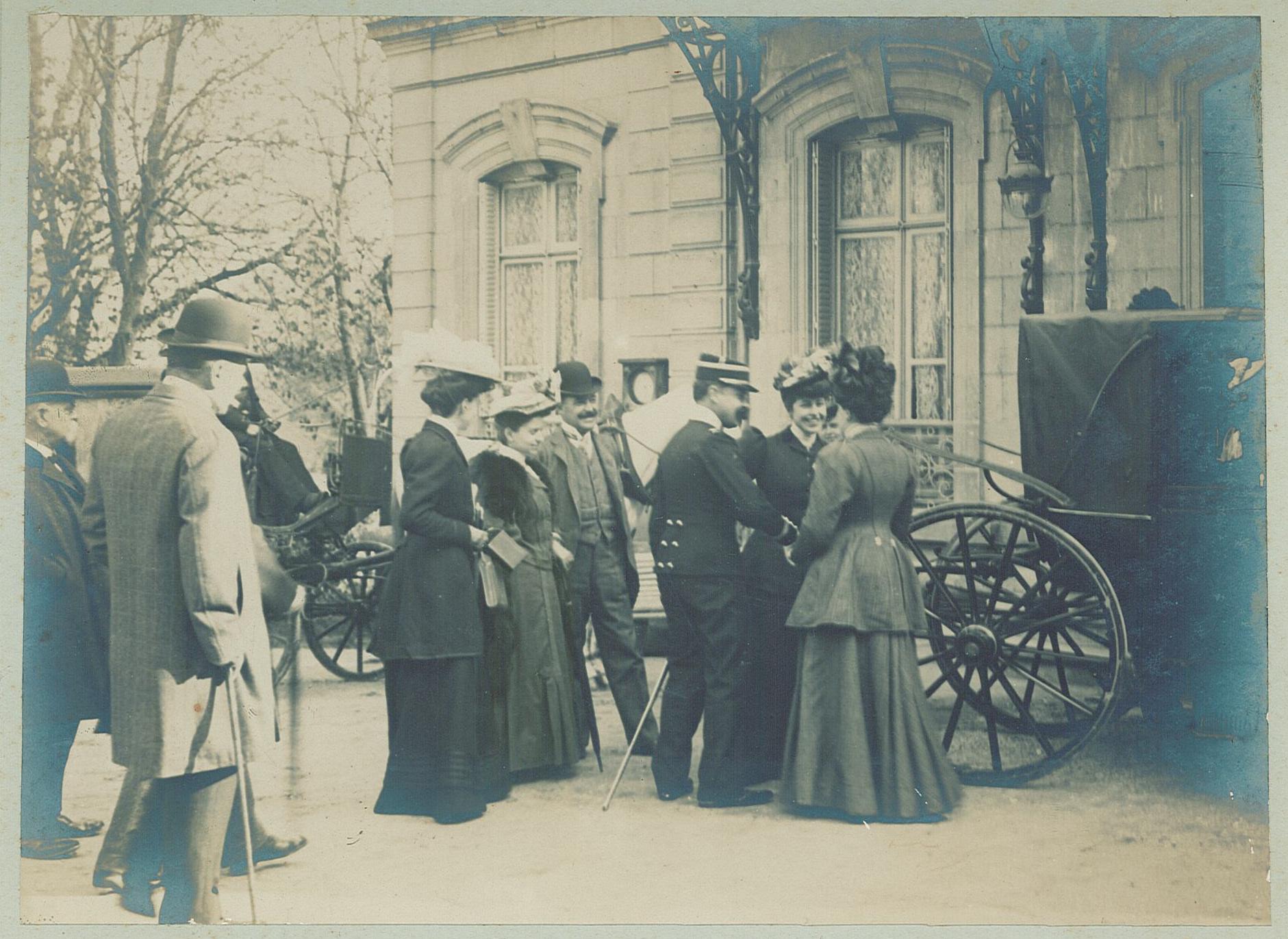 If you guessed the French Revolution, you'd be right! Unfortunately, the site was abandoned during this time, and the original plans were lost. This meant that Erin and JB wouldn't be able to restore the castle to its original design. Nonetheless, Edmond Möller was the chateau's next owner in 1863 and he rebuilt the building that stands at Chateau de Bourneau today. A century later, it was repurposed into a retirement home for French-Algerians who had fought in the war. Eventually, it would also welcome South-East Asian refugees. In 1997, the chateau was shut down again by the foundation that had been running it. It was then repurchased by a great-niece of the original daughters of Edmond Möller. So what happened next?
A 'Coup de Foudre'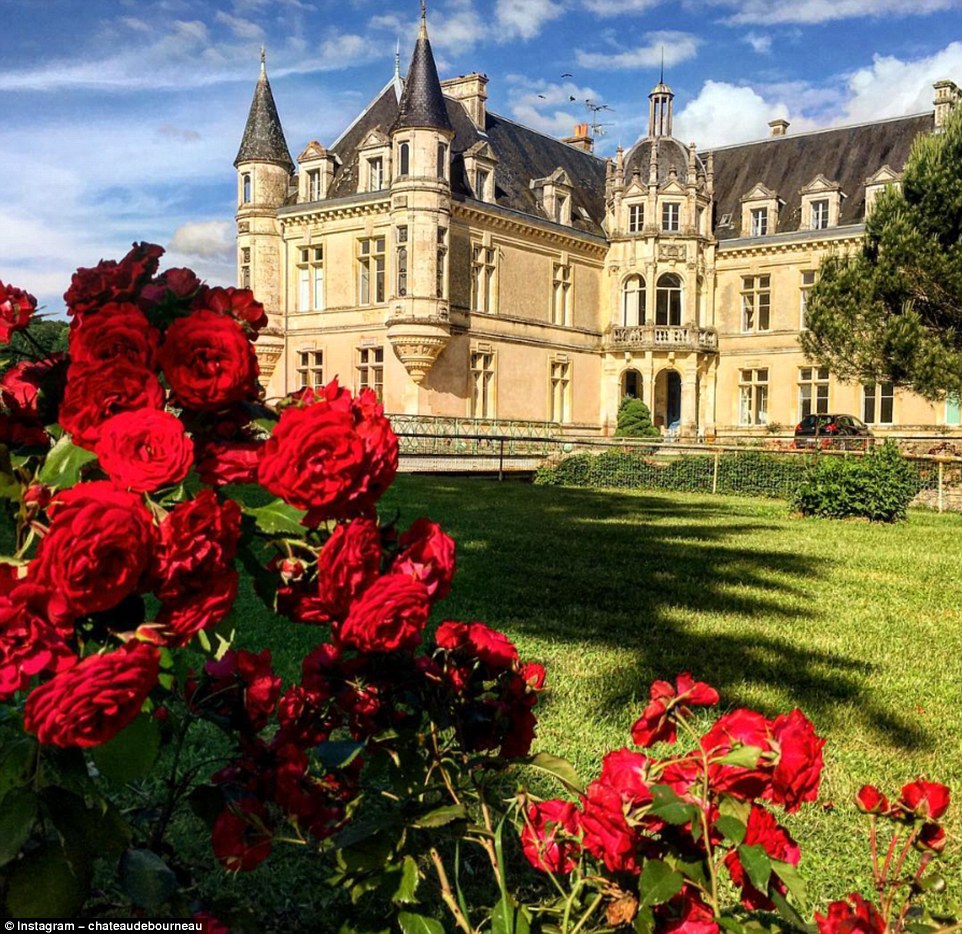 Don't speak French? 'Coup de foudre' might not literally translate to 'love at first sight,' but that's what it was for Erin and JB. When they saw the 40-acre property, they were totally captivated. The mansion even had a moat! Imagine having a moat around your house? If you want to know what luxury historic living is, that's probably it. Nonetheless, the property had gone through many changes over the 550 years that it had existed. Having fallen in love with the property, Erin and JB decided there and then to buy it. So how much will a historic French chateau set you back these days?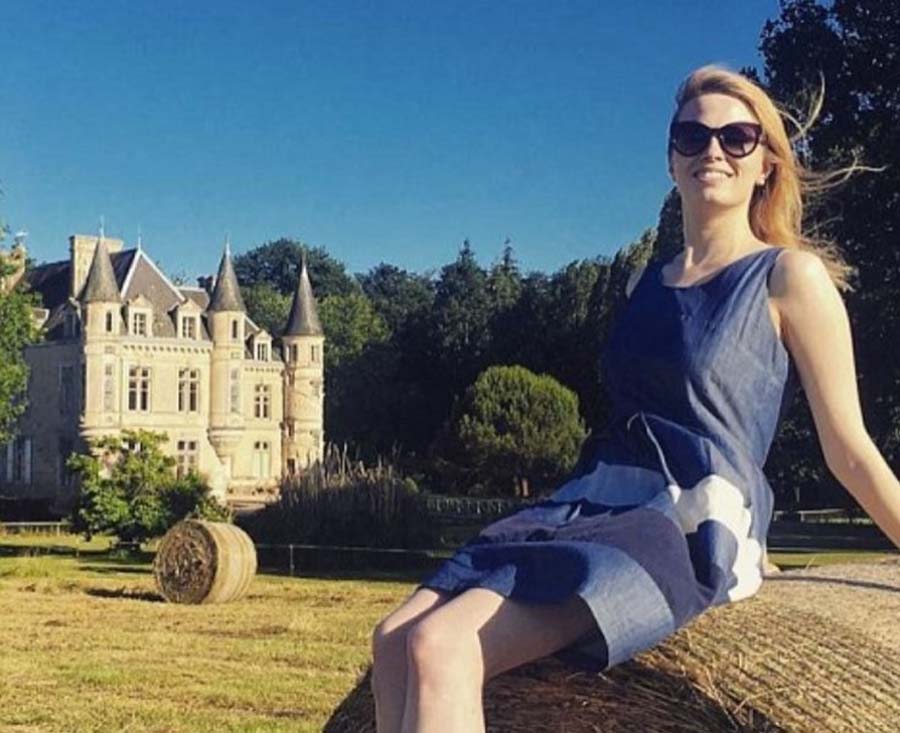 You can find cheaper properties in rural France, but this particular castle cost these lovebirds 680,000 euros, which is roughly $765,000. But it wasn't easy to get the money together. The moat was leaking, and the main refrigerator in the kitchen didn't work. To top it off, there was no heating! All of their savings had been totally drained, but they were happy. Finally, Erin and JB had a chateau that they could call their own! It might not have had all the amenities, but at least the castle still had running water and heating. This meant that they could move in right away and get to work. But it wouldn't be easy…
A Renovator's Nightmare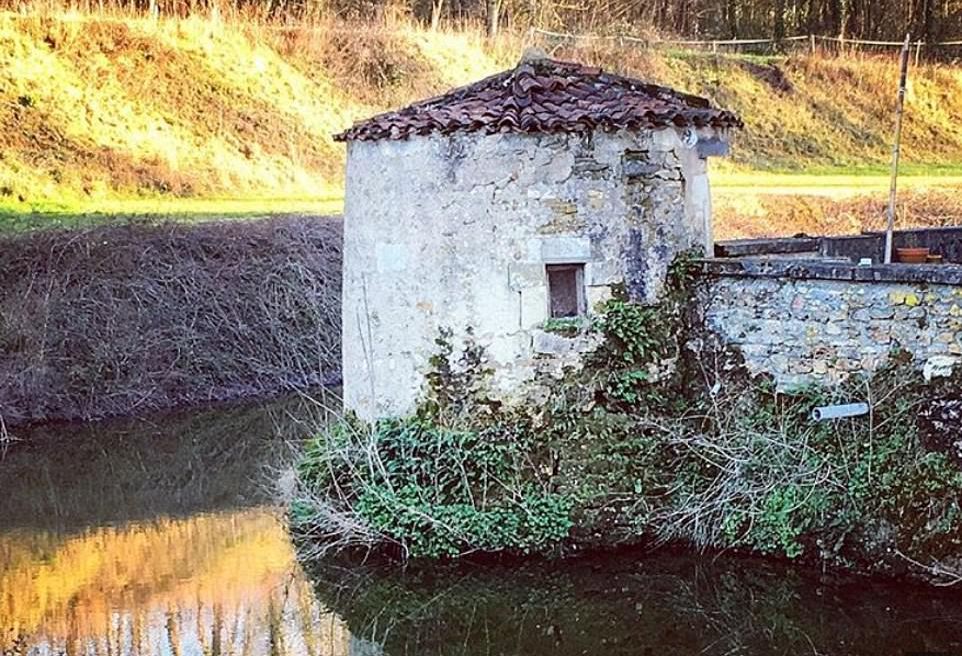 Repairing a chateau this old would cost them a lot of money, and they had very limited funds given the purchase of the property had completely annihilated any savings. Fortunately, they had a bank loan, which they hoped that they could eventually pay off when they began renting the chateau out to tourists. Erin and JB worked tirelessly, day and night, to get the castle into a presentable state. And even though they were working 14 hour days, seven days a week, it felt like things were taking forever. With 10,000 square feet of the castle to repair, this ambitious couple really did have their work cut out.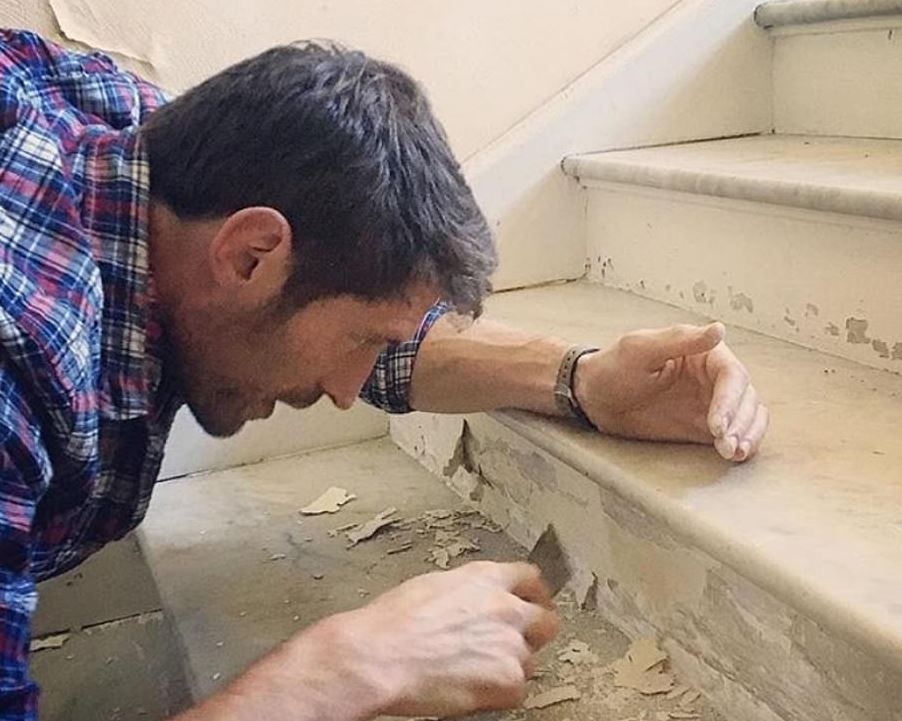 No one had made any attempt at working on the interiors of the castle since the 1970s and there was much to be done. To begin with, they had to remove some pretty awful 70s wallpaper in the south corridor, which was brown of all colors! Peeling the wallpaper back, they discovered the original stone walls of the castle. They knew that they would get there eventually. But starting out, there were many little projects. The doors and windows had lost metal fittings. Someone had collected them all in the kitchen, so the couple sanded them back and refitted them.
A Leaky Moat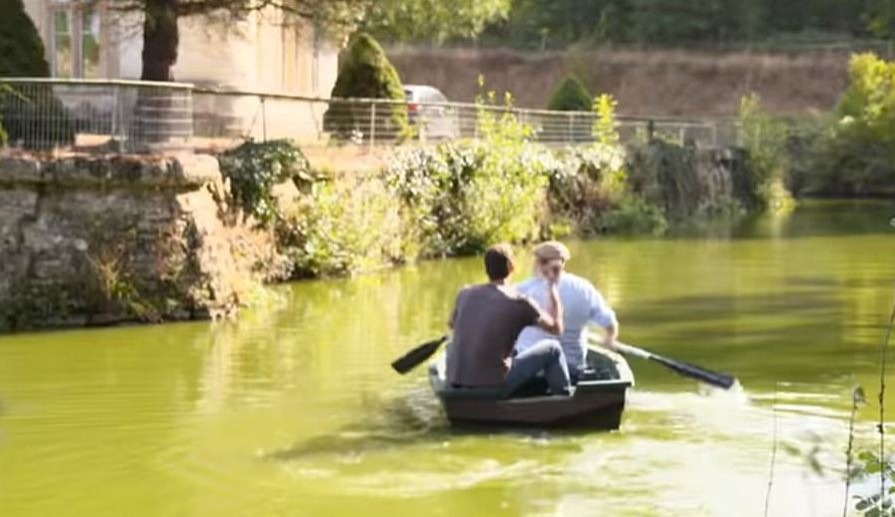 If you thought that having a leaky boat was bad, try having a leaky moat. It wasn't just one spot that they had to worry about, but all of the chateau's foundations! Erin told the Daily Mail that water from the moat had begun seeping into the building and the garden. This was causing a lot of damage, and so they had to get onto it quickly. After all, no one had made any attempt at maintenance work in over thirty years. Because leaving it any longer would only result in more damage, the moat was one of the first projects that they tackled. But there was something even more curious about it…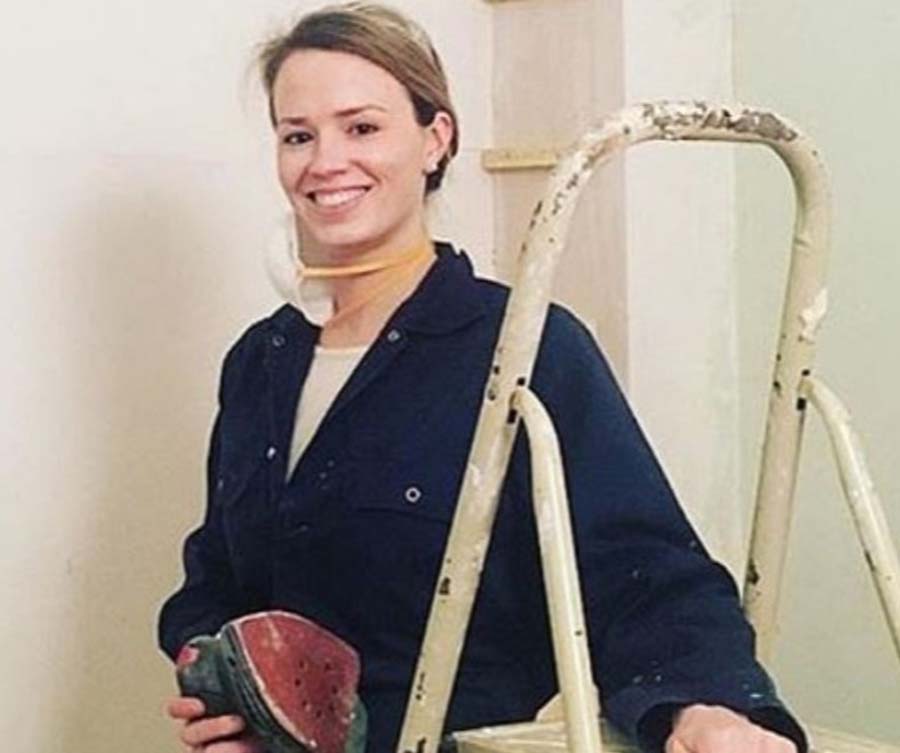 Doing some research on the castle, the couple found out about some ancient rumors concerning the space underneath the moat. It was said that there were secret tunnels! Much to Erin and JB's disappointment, they haven't found any of these rumored tunnels… yet. But our fingers remain crossed. Imagine how cool it would be to navigate around the castle without anyone knowing? You could have the best game of hide-and-seek in the tunnels beneath an ancient moat! But you wouldn't want to run into any ghosts...
Living the Chateau Lifestyle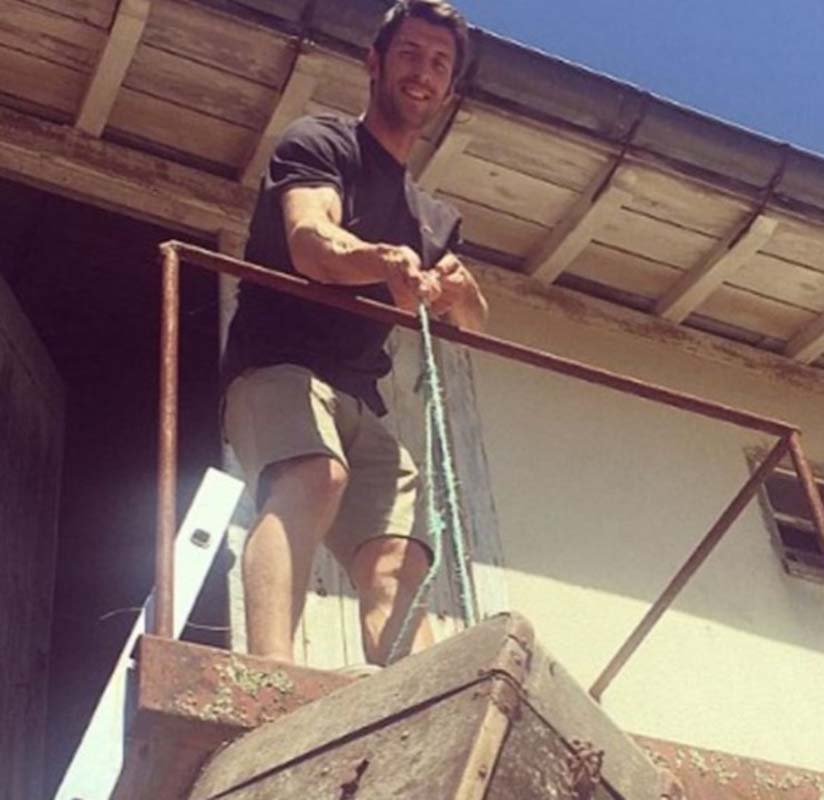 You would think that living in a historic chateau would be totally luxurious. After all, in order to build a castle, you would have to be pretty wealthy.  So there were still some of those original fittings, right? In our daydreams, there are opulent fabrics everywhere, and even a maid to bring you snacks and champagne whenever you want… but this was far from the reality that JB and Erin endured. Instead of having servants to fan them with giant palm leaves and feed them grapes as they worked, these two lived in a tiny apartment inside the Chateau while they fixed up the remaining property.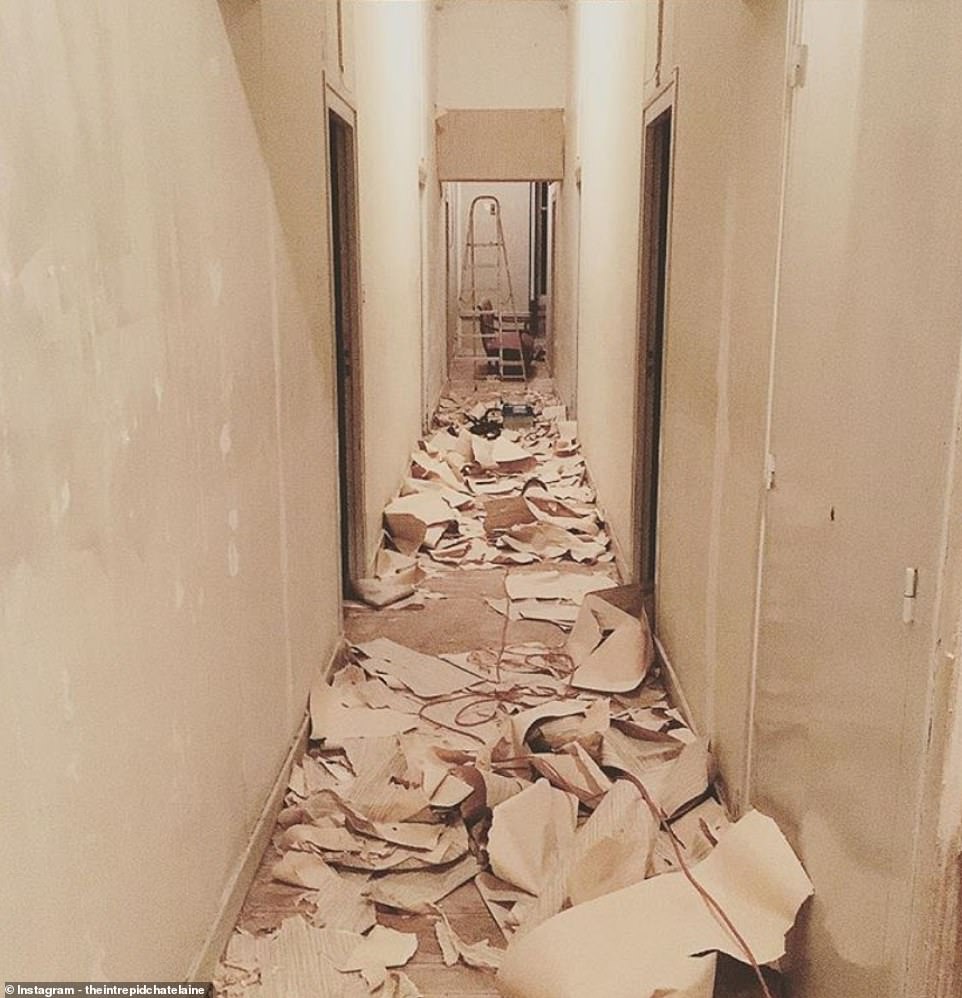 It's true that the Vendée region of France is one of the sunniest in the whole country, but that doesn't mean that the Chateau de Bourneau would be warm year-round. When your ceilings are 13 feet high, and your property is a whole thousand square feet big, you can't exactly get away with a small space heater in winter. To save on power bills, and because they wouldn't be using the entire chateau at once, JB and Erin only heated rooms to the minimum temperatures that they needed. Brr! But wait till you hear about the previous owners' taste in interiors...
Restoration Stations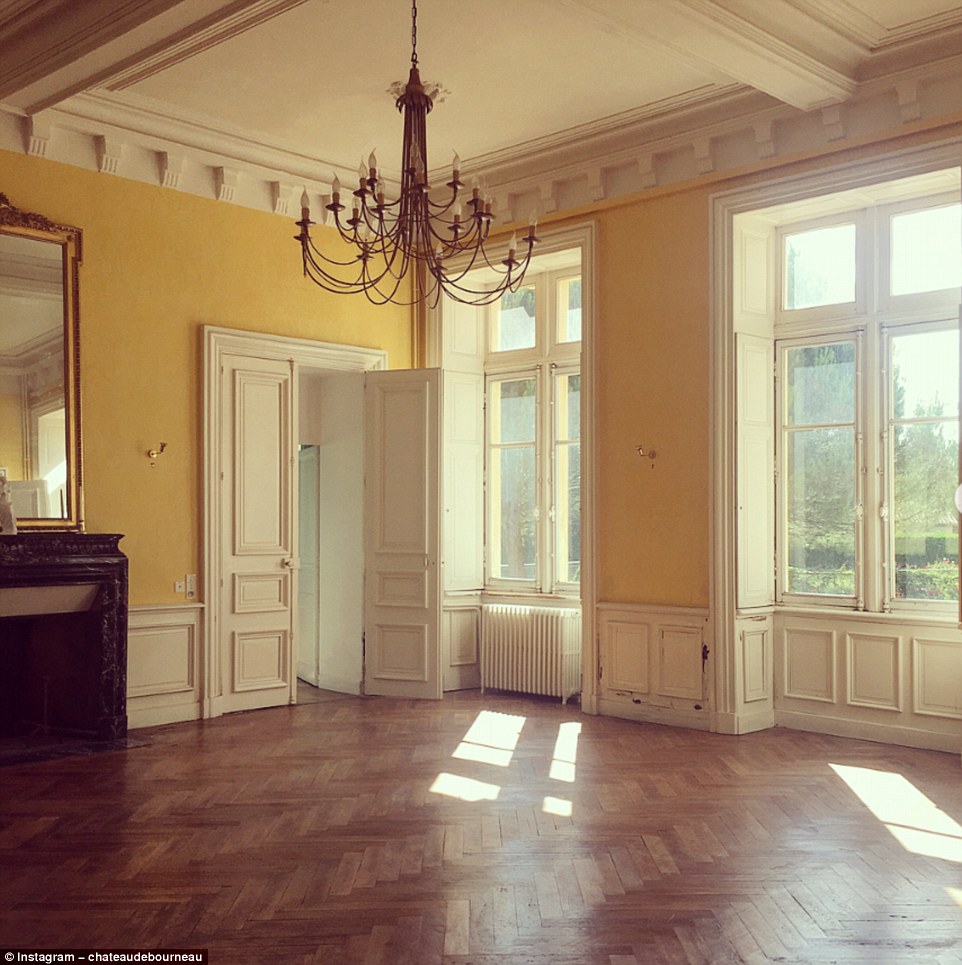 When you think of the French Renaissance style, you think of elegance, opulence and ostentatious luxury, right? Erin and JB had this kind of vibe in mind when they were creating their vision for the interiors. In the 1970s, however, the inside of the chateau had been revamped by the foundation that owned it. Unfortunately, it seems they didn't have great taste. They painted doors bright blue and painted the original bridge over the moat green. And you can't forget that 70s wallpaper! It was a total nightmare of clashing centuries and designs.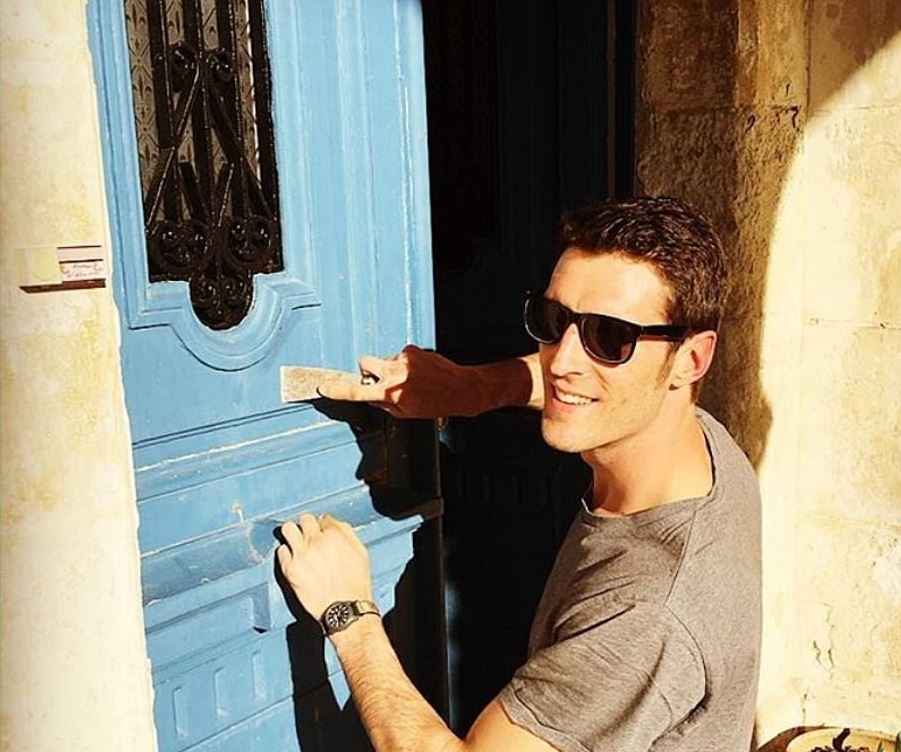 When you think about it, it's pretty lucky that JB and Erin came along to restore the castle to its former glory. Who knows what would have happened to it if it had been left to sit any longer! Thanks to their commitment, the property was slowly but surely restored to its former glory. They painted the bridge white again, as it had been initially, and sanded back all of those bright blue doors. It was important for Erin and JB to present an authentic-feeling historical experience for their future guests! But they were running low on funds…
Tightening Their Belts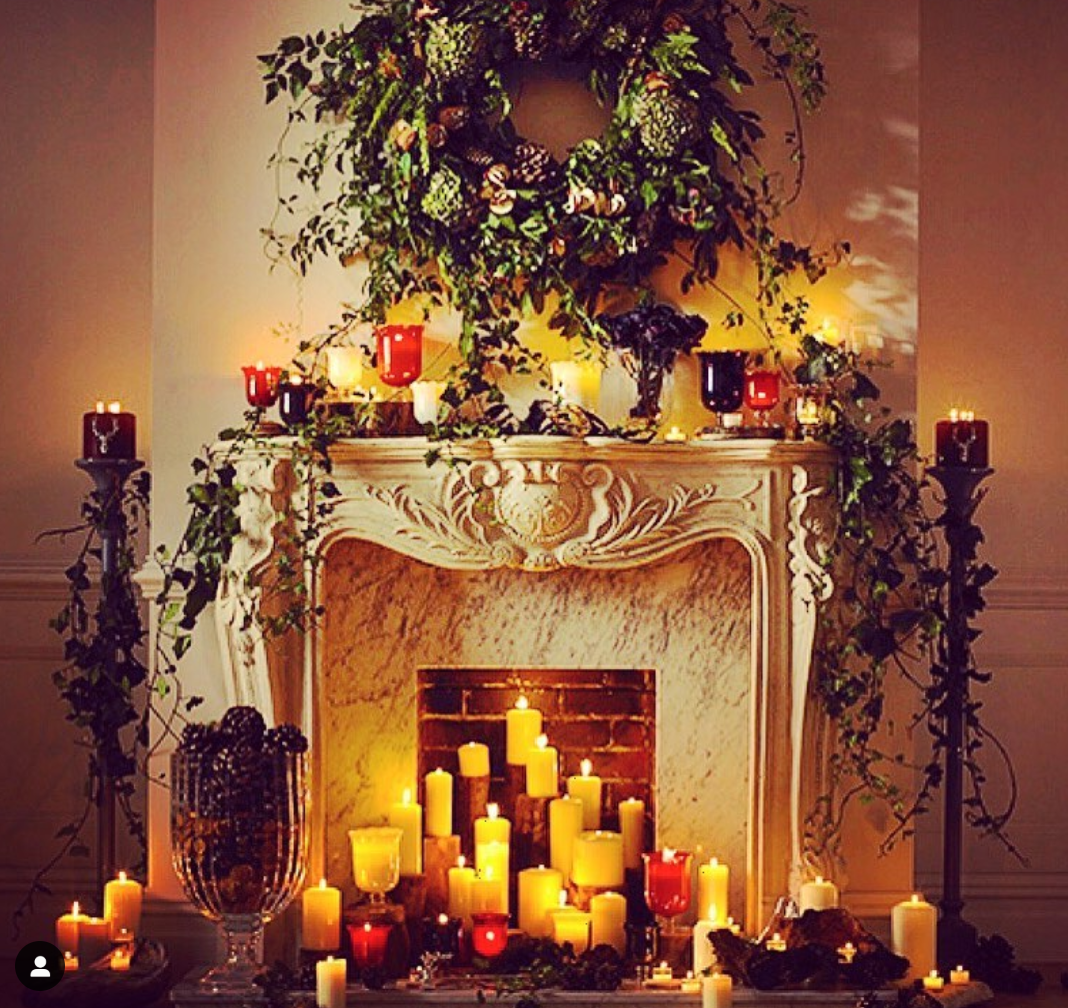 Once there were enough rooms renovated, it was finally time for the couple to start furnishing their beautiful chateau. It was such fun choosing different pieces and deciding what the final look would be. Erin and JB found chairs that were made in the same era as the castle, and kept to the theme as much as possible. If you recall, they were going for a French enlightenment style! Eventually, each room began to come together and their vision was one step closer to being completed. But there was a big problem: money was growing tighter and tighter, and it was hard to keep up their champagne decorating taste.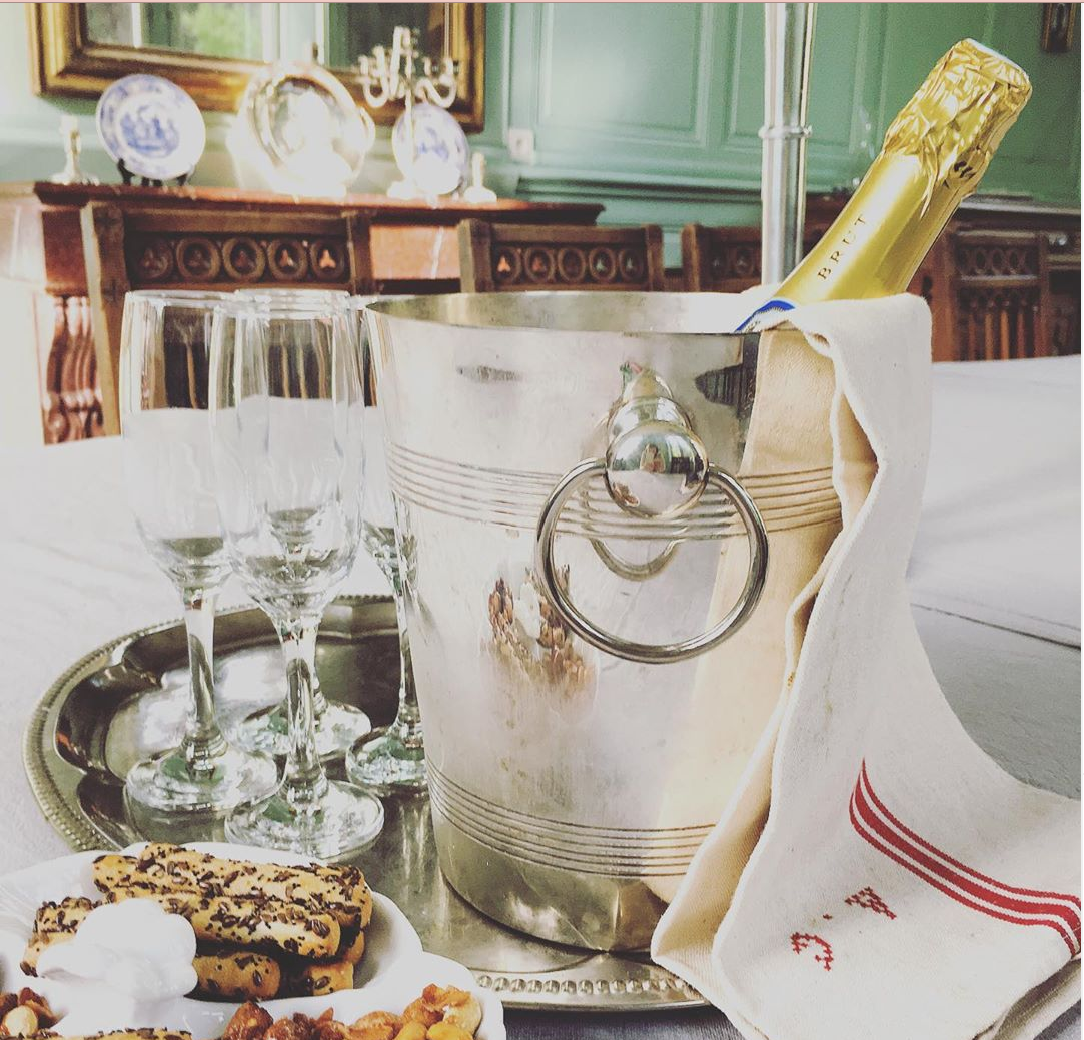 While a great deal of the chateau still needed to be completed, there were enough rooms and guesthouses complete for the Londoner and her French husband to open the doors to guests. It was the best way to start generating some income while they continued to renovate the remaining parts of the castle. They were excited to welcome tourists into the home that they had worked so hard on, and people began to come to the chateau for weddings and vacations. But how on earth were they going to feed that many people? After all, the kitchen didn't even have a working fridge...
Taking Care of Business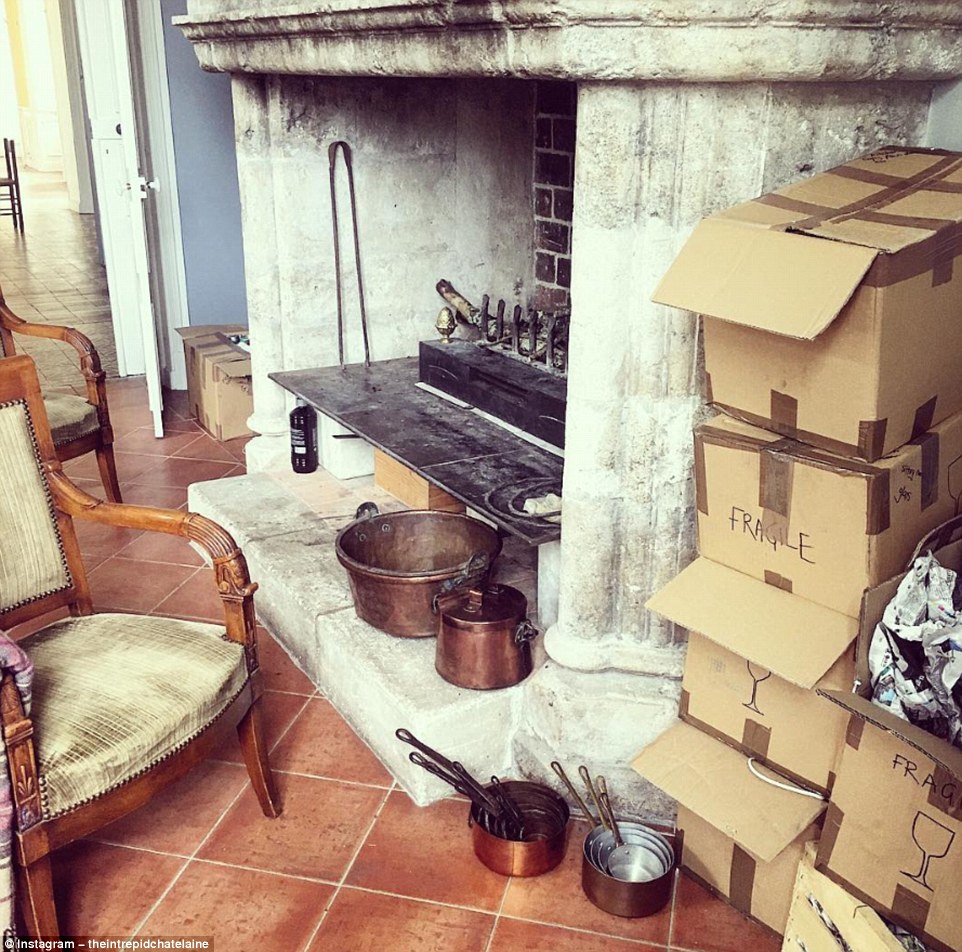 They might have been unconventional owners, but Erin and JB did their best to make sure that their guests had an excellent experience at the Chateau de Bourneau. Erin would chop firewood for the guests, and even though the kitchen was a total mess, they still managed to serve meals. At maximum capacity, the chateau would house 42 people at this point, and so there were a lot of guests to keep entertained. They put tables outside for sunset dining and got creative in order to make sure everyone was happy. But there were more surprises in store!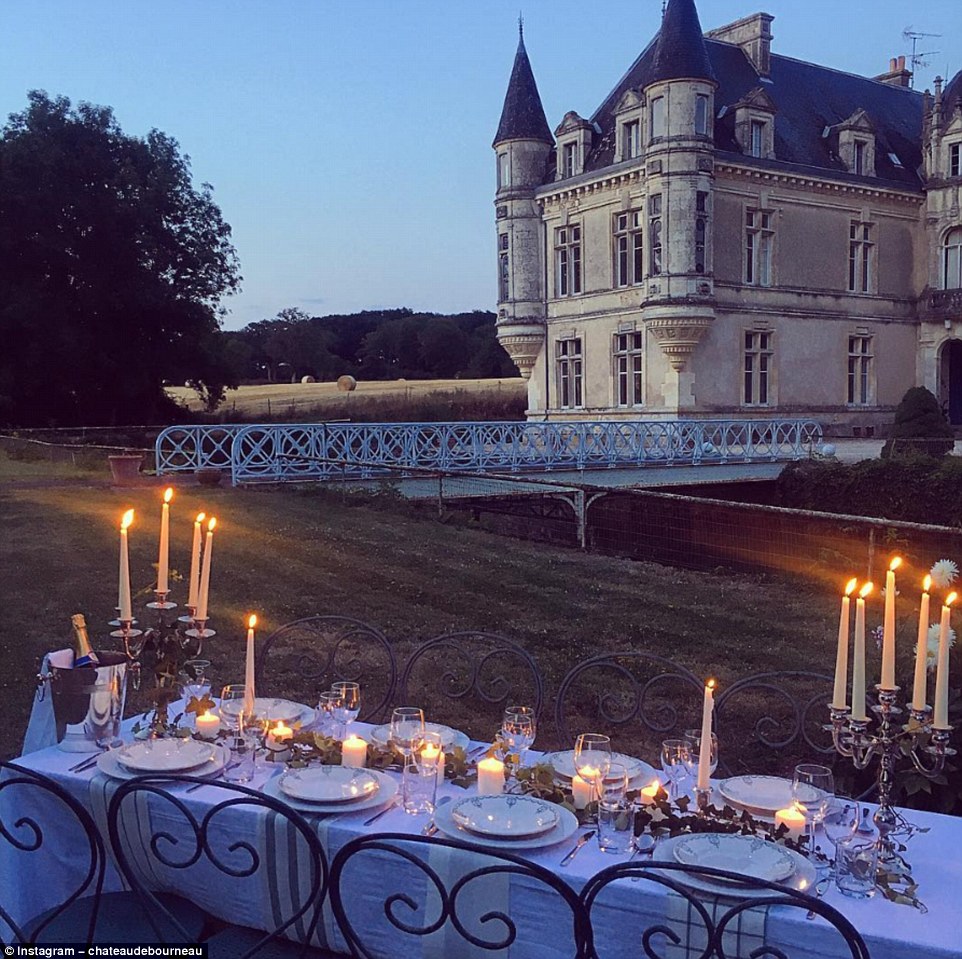 Going through the enormous castle and refurbishing each room one by one, Erin and JB would find little trinkets from long ago. There were many historic curiosities, like old books, and a set of rusty keys, which were meant for the original Chateau library. And in the dusty attic, there was an incredible dressing table, which had not been touched for decades. With a dust-off and a little touch-up, it would be good as new. There were even vintage French doors in the attic! What awesome finds. Maybe it's worth buying a historic building just to see what treasures it might be hiding!
Getting Noticed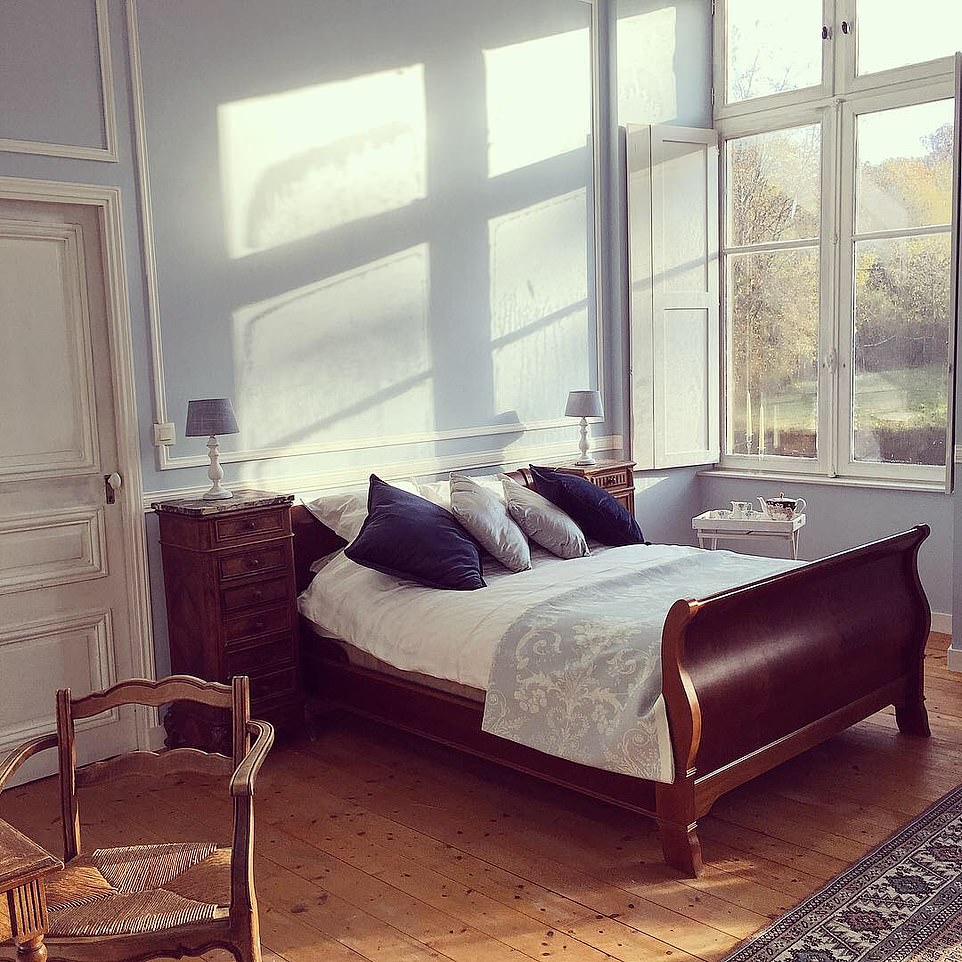 The couple continued to work on their slice of heaven, slowly renovating different parts of the castle as their funding would allow. The first six months might have been mostly maintenance work, but they managed to get the honeymoon suite and solarium finished in this time. They kept filling the rooms of the gorgeous property with furniture, and the guests continued to come. How much money do you think they had sunk into the castle? Well, it's a lifetime project, so JB and Erin have no final sum for the castle's revamp. Fortunately, their luck was about to change for the better.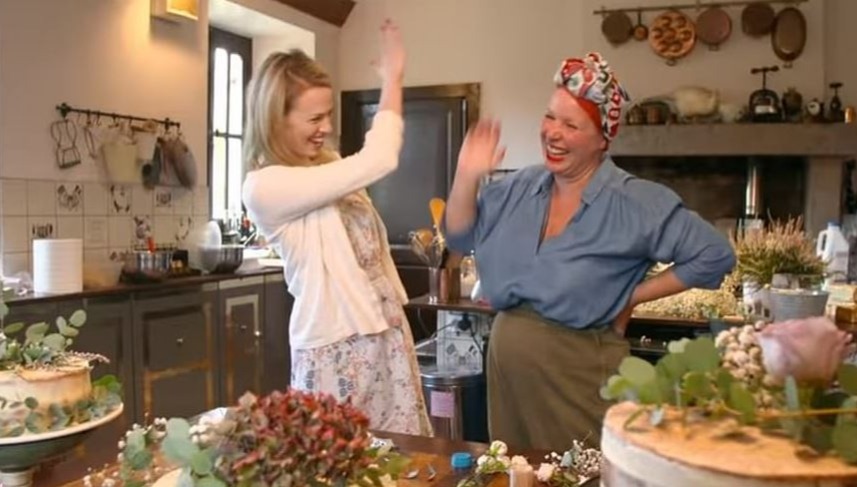 If you live in the UK, you will probably know the Channel 4 program called 'Escape to the Chateau.' Dick Strawbridge and Angel Adoree are a couple kind of like JB and Erin. They're also a married couple who decided to take on the daunting project of buying a castle and restoring it! Luckily for JB and Erin, Dick and Angel heard about their project and came to feature their property on their TV show. Erin even got some helpful tips from Angel, who knew what it was like to renovate such a big historic property. The media attention meant one thing for them: more customers! So, what next?
Where Are They Now?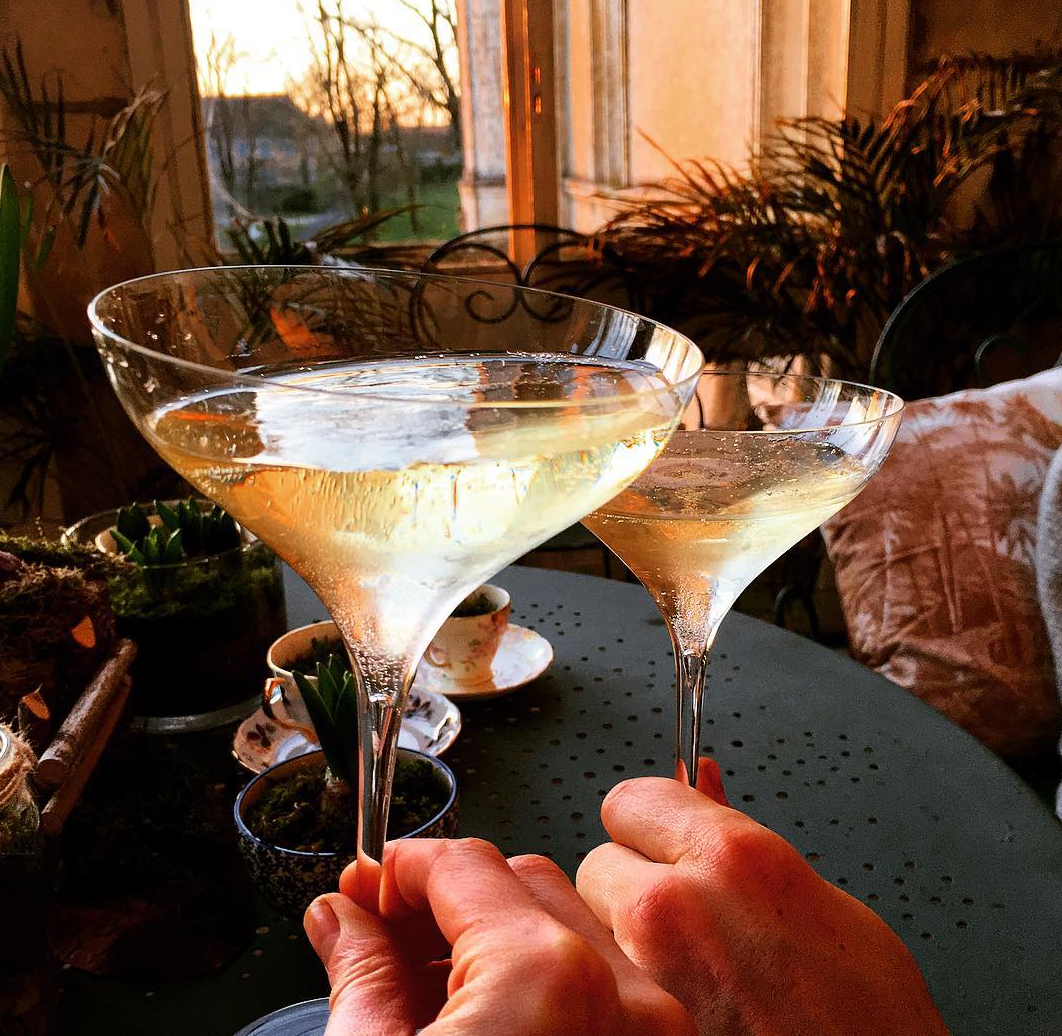 You must be pretty curious about this castle now that you've read about how it came to be! Today Erin and JB continue to run the Chateau de Bourneau, funding the restoration of the historic site with profits from their historic accommodation business. If you want to keep up to date with the goings-on at the chateau, you can follow them on Instagram, and if you're feeling fancy you can even go stay in the chateau! They even have a second Instagram account just to show the world their renovation progress. As you can see from the photos, it's now a gorgeous place for weddings and events too or even big old fashioned family gatherings. The sky's the limit!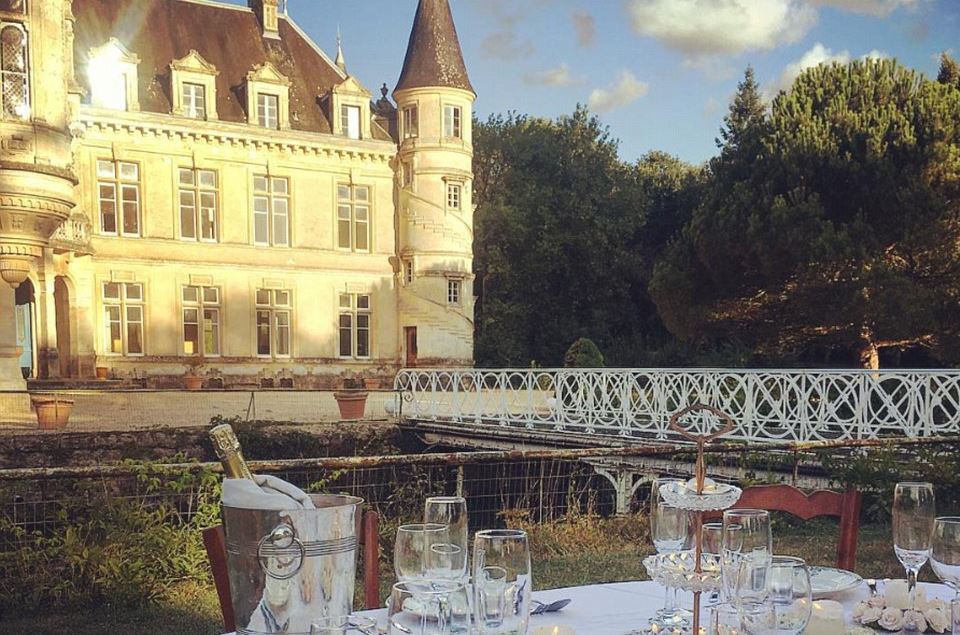 We're feeling very inspired by JB and Erin's huge chateau project, aren't you? It just goes to show that following your dreams isn't always as impossible as you might think. If you're feeling as inspired as we are by this gorgeous renovation, check out some of these other articles! And be sure to share this one with a friend who loves real estate just as much as you.