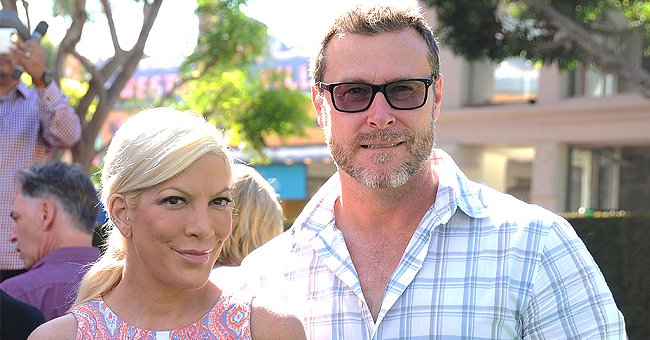 Getty Images
Tori Spelling Spent Thanksgiving Cooking & Watching Rom Coms with Daughters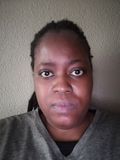 Tori Spelling was one of the stars who celebrated Thanksgiving recently by taking to social media. In the image, she was seen posing alongside her two daughters as they prepared a meal.
On Thursday, Tori Spelling, 48, took to her Instagram page to celebrate the holiday season with the rest of the nation. She uploaded a beautiful photo of her and her two daughters posing in the kitchen.
The actress and her husband, Dean McDermott, are parents to five children. In the picture, only Stella Doreen, 13, and Hattie Margaret, 10, were present, while their father and brothers, Liam Aaron, 14, Finn Davey, 9, and Beau Dean, 4, were missing.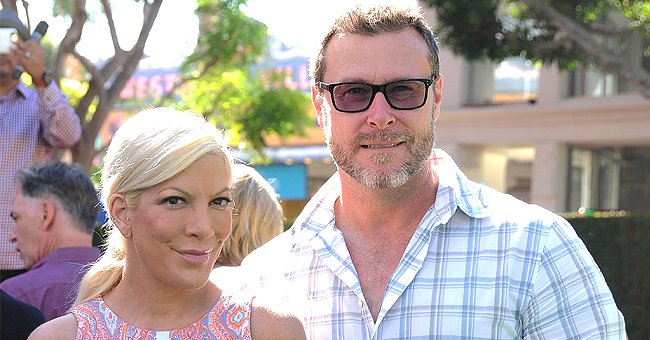 Tori Spelling and Dean McDermott at the premiere of 20th Century Fox's "The Peanuts Movie" on November 1, 2015, in Westwood, California | Photo: Barry King/Getty Images
Spelling and her daughters held glasses up for a toast while looking straight at the camera, with their mother writing, "Three empowered females cooking, cheering, and chatting."
The actress also shared that they were making a whole event of their cooking process. They prepared sweet potato casserole and even featured the vegetables as they worked.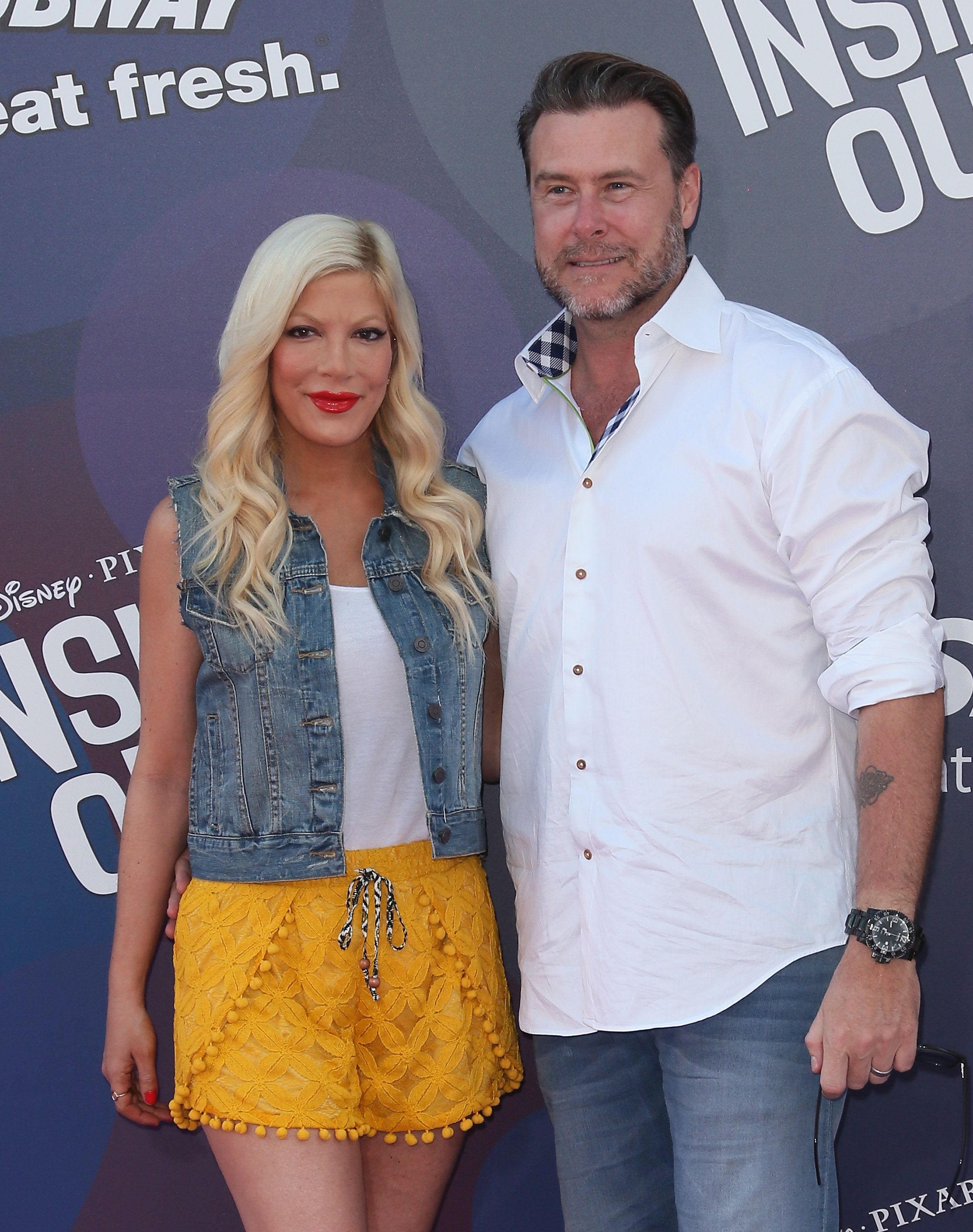 Tori Spelling and Dean McDermott at the premiere of Disney-Pixar's "Inside Out" on June 8, 2015, in Hollywood, California | Photo: David Livingston/Getty Images
Spelling explained that they were drinking cranberry mimosas, but hers had champagne while the children only drank it with sparkling apple juice. They also enjoyed a holiday romantic comedy on Stella's laptop.
The star concluded her post by sharing how grateful she was for her family before asking her fans to love their loved ones hard and wishing them safety.
There seems to be a reason why McDermott wasn't there. A People magazine source claimed the couple are living separately.
The [People magazine] insider claimed the actress [Tori Spelling] had met with her lawyers and planned to file for divorce soon.
The insider alleged that things have been "very chilly" between the married couple for some time now, and Spelling had trust issues.
The actress seemingly doesn't trust her husband fully since his 2014 cheating scandal, which he confessed to. After the affair, the pair documented their personal lives on their reality series "True Tori."
However, part of their relationship never healed fully. The source claimed McDermott and Spelling were still partaking in family meals, and occasionally they would go on outings, but it was mainly for the children.
Spelling also released her family Christmas card on Instagram this week, where her husband was noticeably missing. She said he wasn't there because he was filming a new feature movie in his native Canada.
However, according to an E! News source, the couple's marriage is over and had been so for a very long time. The insider claimed the actress had met with her lawyers and plans to file for divorce soon.
Subscribe if you like this story and want to receive our top stories!