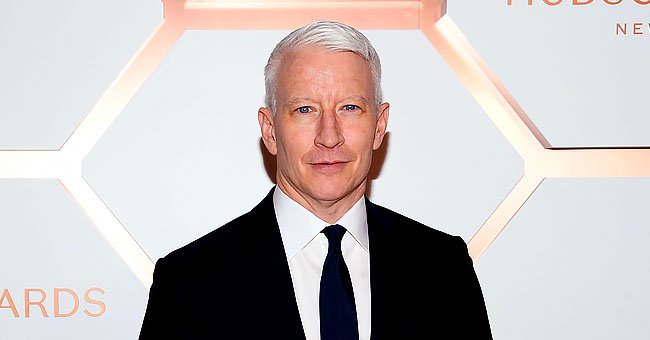 Source: Getty Images
Anderson Cooper Shares Adorable IG Pic Hugging His Son Wyatt during a Beach Outing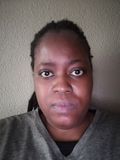 Anderson Cooper is winning when it comes to being a parent. This week, the journalist shared the most adorable image of him and his toddler son at the beach.
On November 30, 2021, Anderson Cooper, 54, took to his Instagram account to post one of the cutest images with his son, Wyatt Morgan, 19 months. In the photo, the two were seen at the beach.
Anderson wore a T-shirt while his son went shirtless with only a pair of shorts on. The CNN news anchor held the little boy tightly in his arms as he nuzzled his face against him in the intimate picture.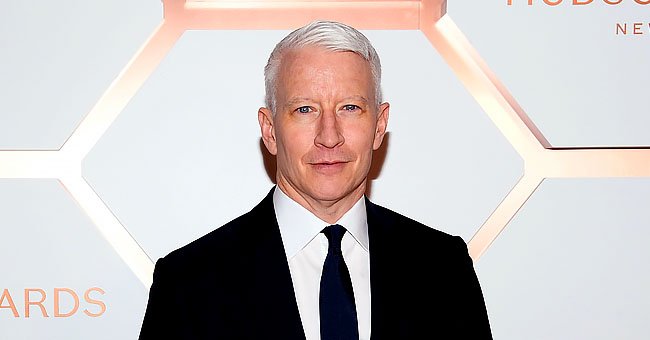 Anderson Cooper at Hudson Yards' official opening event on March 15, 2019, in New York City | Photo: Dimitrios Kambouris/Getty Images
The "Anderson Cooper 360°" journalist appeared to be giving the toddler a warm kiss on his neck as they embraced. Wyatt's hair seemed wet, and he had his little arms around his father. Anderson wrote:
"The greatest thing you'll ever learn Is just to love and be loved in return."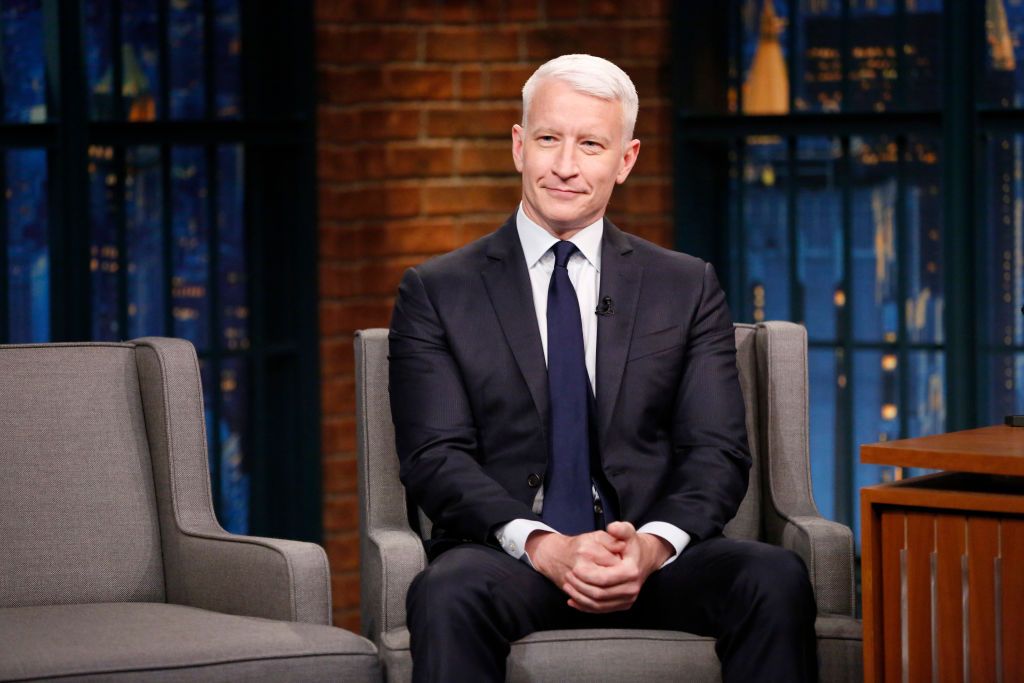 Anderson Cooper during an interview on season 4 of the "Late Night with Seth Meyers" on September 19, 2017 | Photo: Lloyd Bishop/NBCU Photo Bank/NBCUniversal/Getty Images
In early November 2021, the television personality appeared in the first episode of Ellen DeGeneres' EllenTube "Dad Confessions." There he opened up about the rewards and challenges of being a new parent.
He began his interview by advising first-time parents to baby-proof their homes. The star said he hadn't done that before welcoming his son and joked that he was now using deer fencing because he didn't know what he was doing.
The star also confessed that he'd prepared for fatherhood by buying baby books but failed to read them, leading to him learning everything on the go. He joked how he learned that just buying the books wasn't enough as he had to read them.
During the same month, Anderson [Cooper] also answered random questions from curious CNN viewers.
The "Vanderbilt: The Rise and Fall of an American Dynasty" author also opened up about changing his son's diapers. He said that was something he enjoyed and felt it wasn't hard at all.
Anderson was also asked to name his biggest parenting fail. After laughing, he said he thought he was doing okay. He admitted that one of his parenting ideas was to keep Wyatt off screen devices until age 30.
The anchor said he's been successful to a certain extent but noted that the little boy was fascinated by cell phones. He confessed to avoiding being on his phone in front of Wyatt but failed sometimes.
Even though the star is still learning about this parenting thing, he said he loved everything about being a father. He even loved being there first thing in the morning when Wyatt opened his eyes.
During the same month, Anderson also answered random questions from curious CNN viewers. One woman wanted to know what Wyatt's favorite book was, and the star revealed that it was "If You Give a Mouse a Cookie."
Subscribe if you like this story and want to receive our top stories!