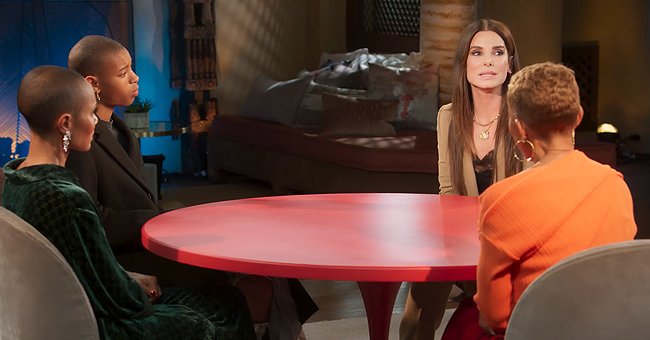 Source: facebook.com/redtabletalk
Sandra Bullock Says Marriage Isn't Needed to Be Devoted to Bryan Randall on 'Red Table Talk'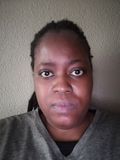 Sandra Bullock was one of the guest stars on "Red Table Talk" this week. One of the things she discussed was the long-term relationship she has with Bryan Randall.
Sandra Bullock, 57, began dating Los Angeles photographer Bryan Randall, 55, in 2015. A few years later, in 2018, rumors started going around that the pair had gotten married in secret.
However, Bullock's representative cleared up the rumors confirming that the duo hadn't gotten married. The couple is generally quite private about their lives, but they're still together.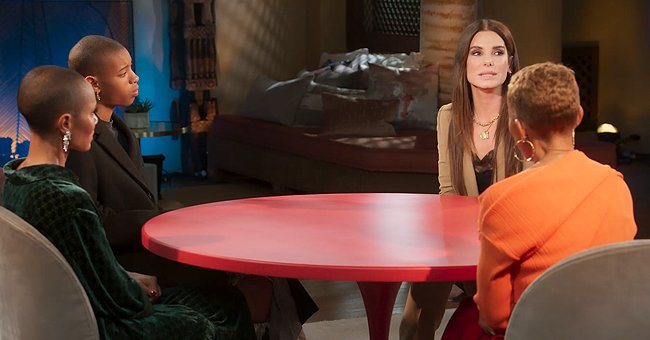 Sandra Bullock on the Facebook Watch series, "Red Table Talk," with co-hosts Adrienne Banfield-Norris, Jada Pinkett Smith, and Willow Smith on December 1, 2021 | Photo: Facebook/Red Table Talk
Occasionally, Randall and Bullock were spotted going out on date nights, and sometimes he accompanied her to celebrity events. For instance, in October 2015, he was her date for the premiere of her film, "Our Brand is Crisis."
This week, the actress took some time to appear on Facebook Watch's "Red Table Talk." The talk show is hosted by three generations of women, Adrienne Banfield-Norris, Jada Pinkett Smith, and Willow Smith.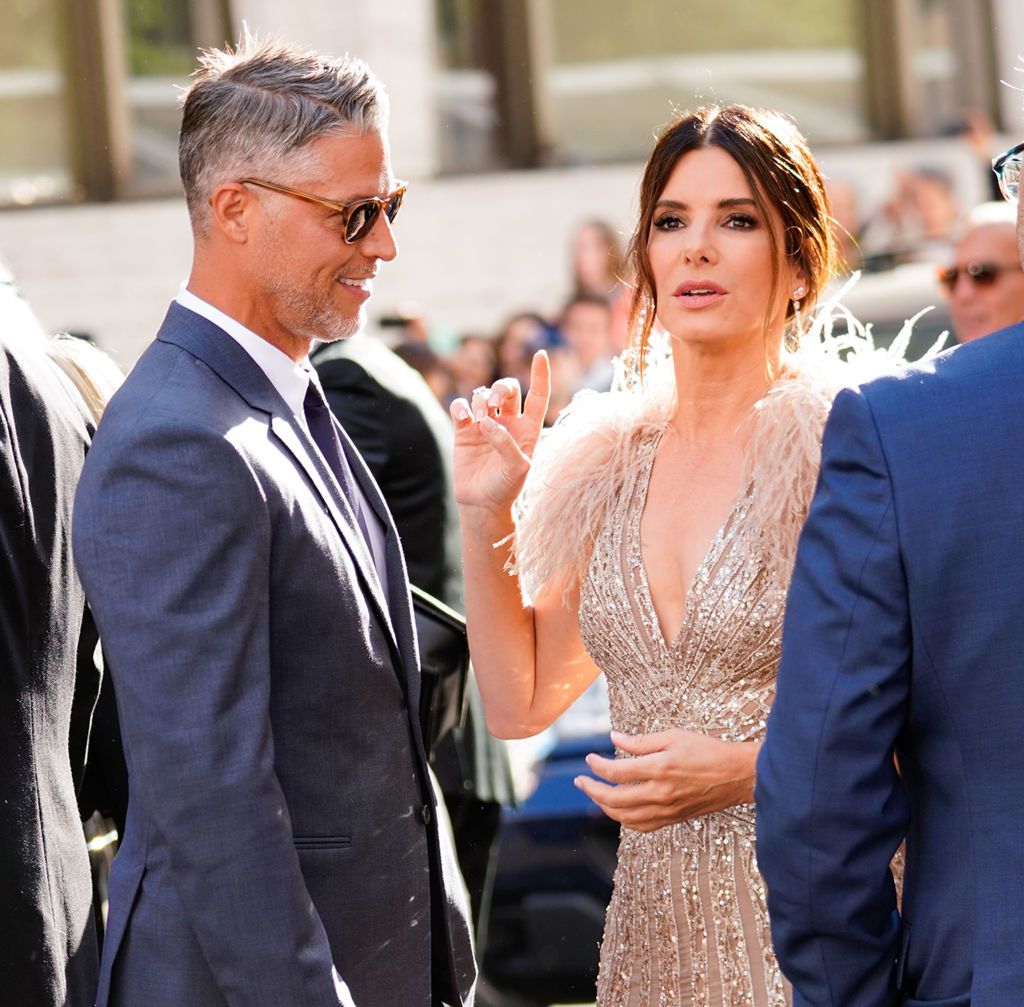 Bryan Randall and Sandra Bullock seen at the "Oceans 8" world premiere on June 5, 2018, in New York City | Photo: Jackson Lee/GC Images
In the episode, the "The Unforgivable" actress discussed several topics, including her relationship with Randall. As the show slowed to a close, the co-hosts took part in a Q&A with Bullock.
They took questions from viewers, and one of them led to the actress opening up about her own personal approach to marriage.
The star began by noting how she'd gone through the divorce process before. She was once married to Jesse James but filed for divorce from him in 2010 after almost five years of marriage.
Its main focus [Bryan Randall's company] lies in taking children's portraits and outdoor scenes.
Bullock explained how she'd found the love of her life in Randall. She also noted how they had three children together, including Skylar Staten, his daughter from another relationship. Revealing why she and her partner weren't married, the actress said:
"I don't wanna say do it like I do it, but I don't need a paper to be a devoted partner and devoted mother."
Bullock revealed in 2010 that she'd adopted son Louis, now 11, when he was three and a half months old. In 2015, after she started dating Randall, she went ahead and adopted daughter Laila, 8, and both children are Black.
The actress actually met Louis when he was just 10 days old, while she got to foster Laila before adopting her. She described her partner, who accepted both children, as a "saint" and a "very patient" man.
Besides being a professional photographer, Randall also owns a company called Bryan Randall Photography. Its primary focus lies in taking children's portraits and outdoor scenes.
He lives with Bullock in California but was originally from Portland, Oregon. When he started seeing the actress, a People magazine source revealed that their relationship was the talk of the town in Portland.
Subscribe if you like this story and want to receive our top stories!