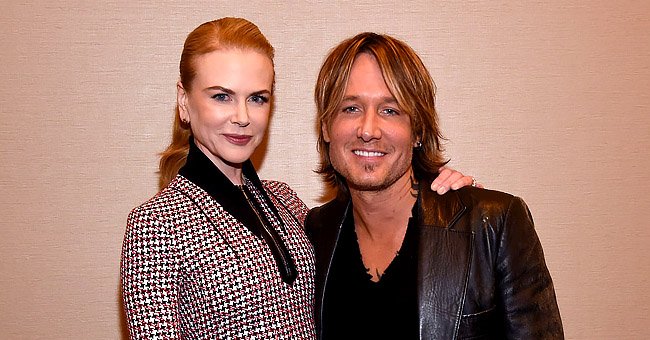 Source: Getty Images
Nicole Kidman Says Keith Urban Supported Her during First Pregnancy by Flying across Countries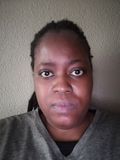 Keith Urban and his wife, Nicole Kidman, have been together for more than a decade, and it's probably because of the loving gestures performed by the two love birds for each other. This one involved traveling to two countries.
Nicole Kidman, 54, and Keith Urban, 54, have been married for 15 years. The couple got married in 2006, before welcoming two daughters - Sunday Rose, 13, and Faith Margaret, 10.
Besides the two young children, the actress is also a mother to two adult children, which she shares with fellow actor Tom Cruise. Their children are daughter Isabella, 28, and son Connor, 26.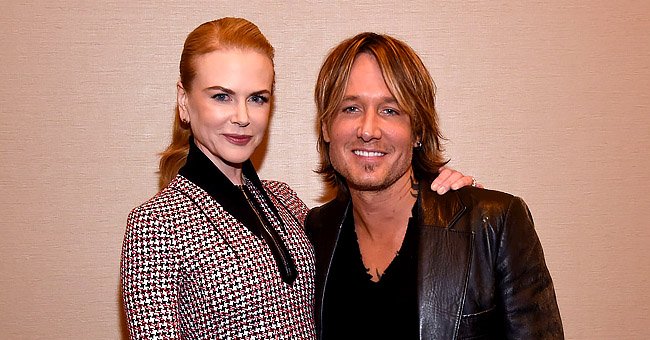 Nicole Kidman and Keith Urban at the CRS on February 8, 2016, in Nashville, Tennessee | Photo: Rick Diamond/Getty Images
On Thursday, Kidman was featured on an episode of "Live with Kelly and Ryan." She opened up about one of the significant gestures her musician husband undertook thirteen years ago.
While calling Urban her "favorite person," she revealed how he went above and beyond when she was still pregnant with their first child. While at a doctor's appointment, the actress said he did this:
"When I was pregnant with Sunday, he got on a plane to fly to Australia to see the first ultrasound and was there for 6 hours…"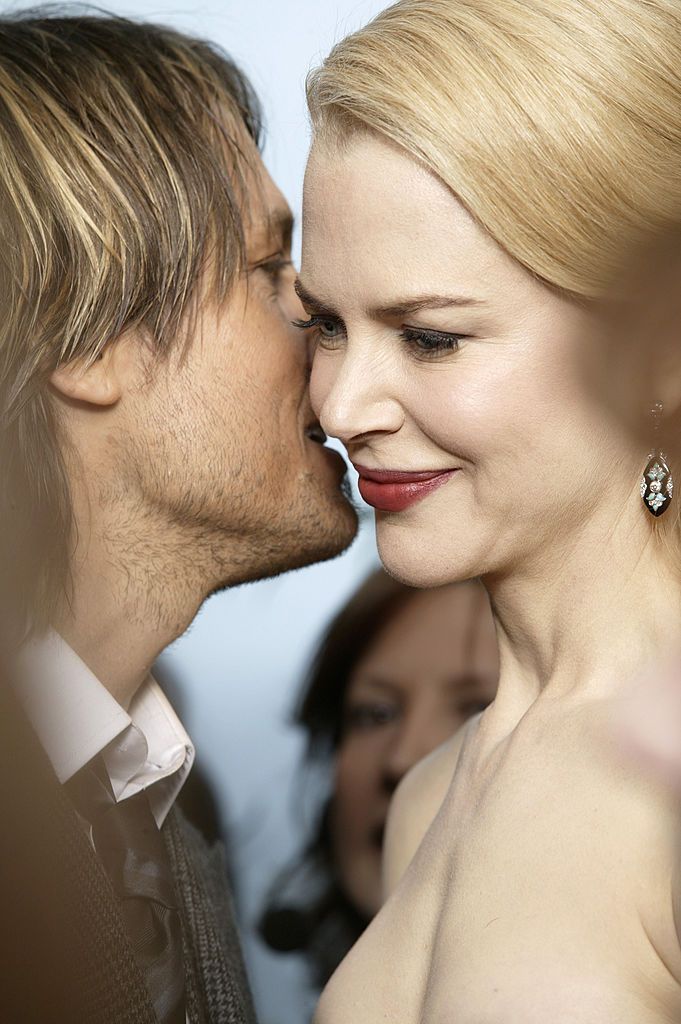 Keith Urban and Nicole Kidman at the 41st Annual CMA Awards at Sommet Center on November 7, 2007, in Nashville, Tennessee | Photo: Ed Rode/WireImage/Getty Images
The "Big Little Lies" star said her husband stayed long enough to see their daughter's heartbeat before he got back on a flight to Los Angeles for a show. Ryan Seacrest found the gesture both lovely and romantic.
The couple and their children are set to return to Kidman's native country for the holidays. The actress is set to reunite with her mother, Janelle Ann Kidman, and her six nephews and nieces.
When the couple isn't talking about their successful relationship, they discuss their respective jobs. On Wednesday, Urban took to his Instagram account to share about his "Speed of Now" world tour.
[Nicole] Kidman confessed that she'd tried getting out of the [Lucille Ball] role by claiming she wasn't the right fit.
In the rare video, fans got to have a glimpse of the singer and his wife's mansion. A handyman appeared in the background blowing leaves while the artist tried to explain the details of the tour.
The home's large backyard was in full view with Urban engaging the handyman to promote his tour. Fans found the clip hilarious as they watched the singer's funny antics.
During her "Live with Kelly and Ryan" interview, Kidman also opened up a bit about her work. She is set to feature as the legendary Lucille Ball in the upcoming biopic "Being the Ricardos."
Desi Arnaz will be played by Javier Bardem. The film will be given a limited theatrical release on December 10, 2021, before coming out on December 21, 2021, on Amazon Prime.
Kidman confessed that she'd tried getting out of the role by claiming she wasn't the right fit. However, producer Todd Black and screenplay writer Aaron Sorkin refused to have her back out, which she was grateful for.
Subscribe if you like this story and want to receive our top stories!