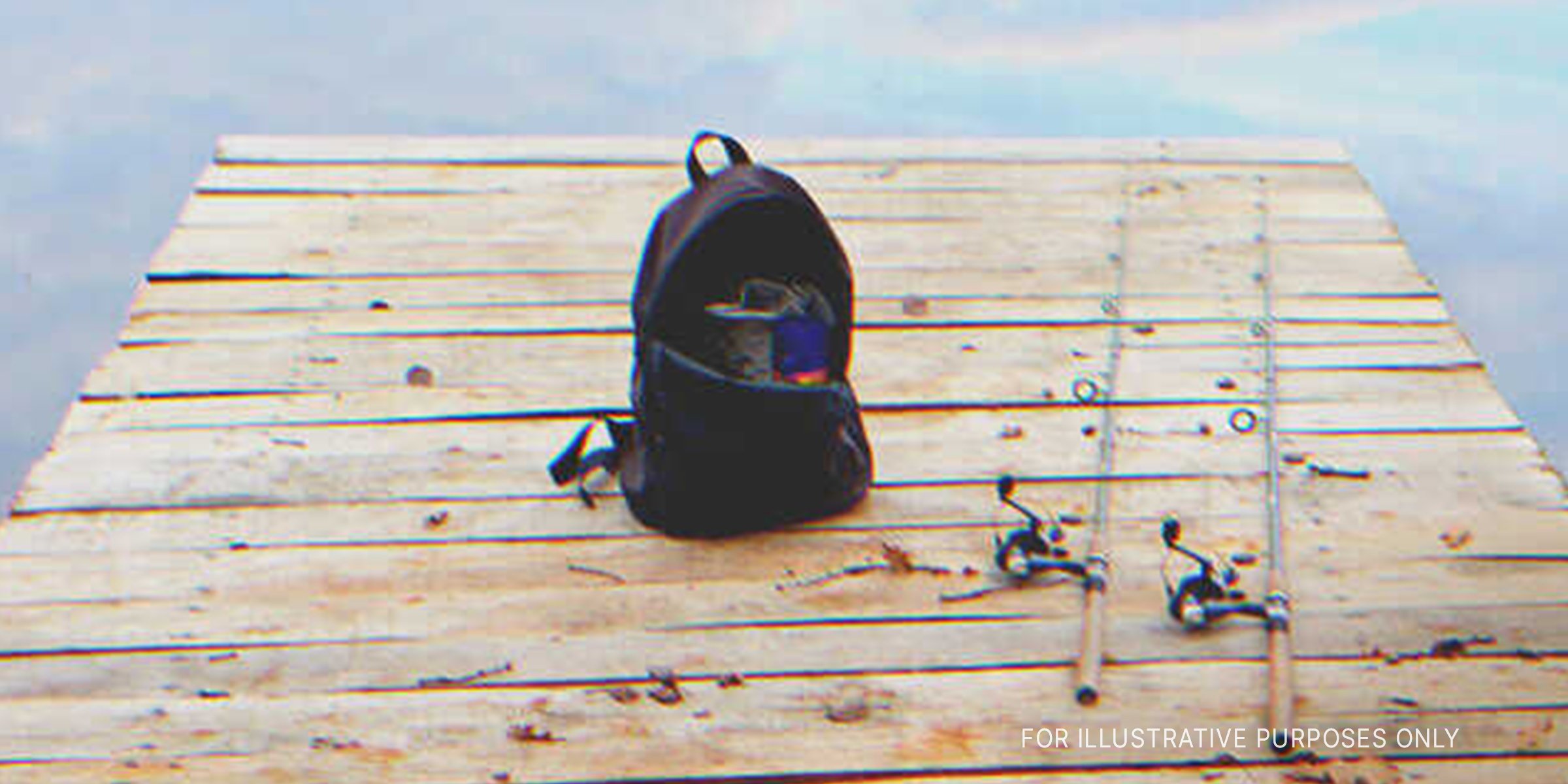 Fishing Rods And Backpack On Wooden Plank. | Source: Shutterstock
Mom Gets Suspicious When Stepdad Who Took Her Son Fishing Doesn't Return 40 Calls — Story of the Day

A woman is torn between her second husband and son and thinks a bonding trip will improve things for the family. A string of nightmares grips her when the stepdad takes the boy fishing and doesn't respond to her phone calls.
Linda cleaned the kitchen counter again and again and again. This was the fifth time she ran the wiping cloth on the countertop and stared at her reflection on the gleaming metal surface.
She didn't look pretty. She looked terrible, old even, and her face was etched by wrinkles of worry that no woman deserved in her thirties. This is not how Linda had always been.
She used to be pretty and bright and chirpy. She wanted to take life as it came without a single worry. But lately, everything had been going wrong. Her marriage was wrong. Her neighbors were wrong. Her life, her very existence, was wrong.
How could she go on when everything was so messed up? Linda was lost in her thoughts when she suddenly heard the doorbell. She didn't want to answer, but whoever he or she was, was adamant about meeting her and kept ringing the bell…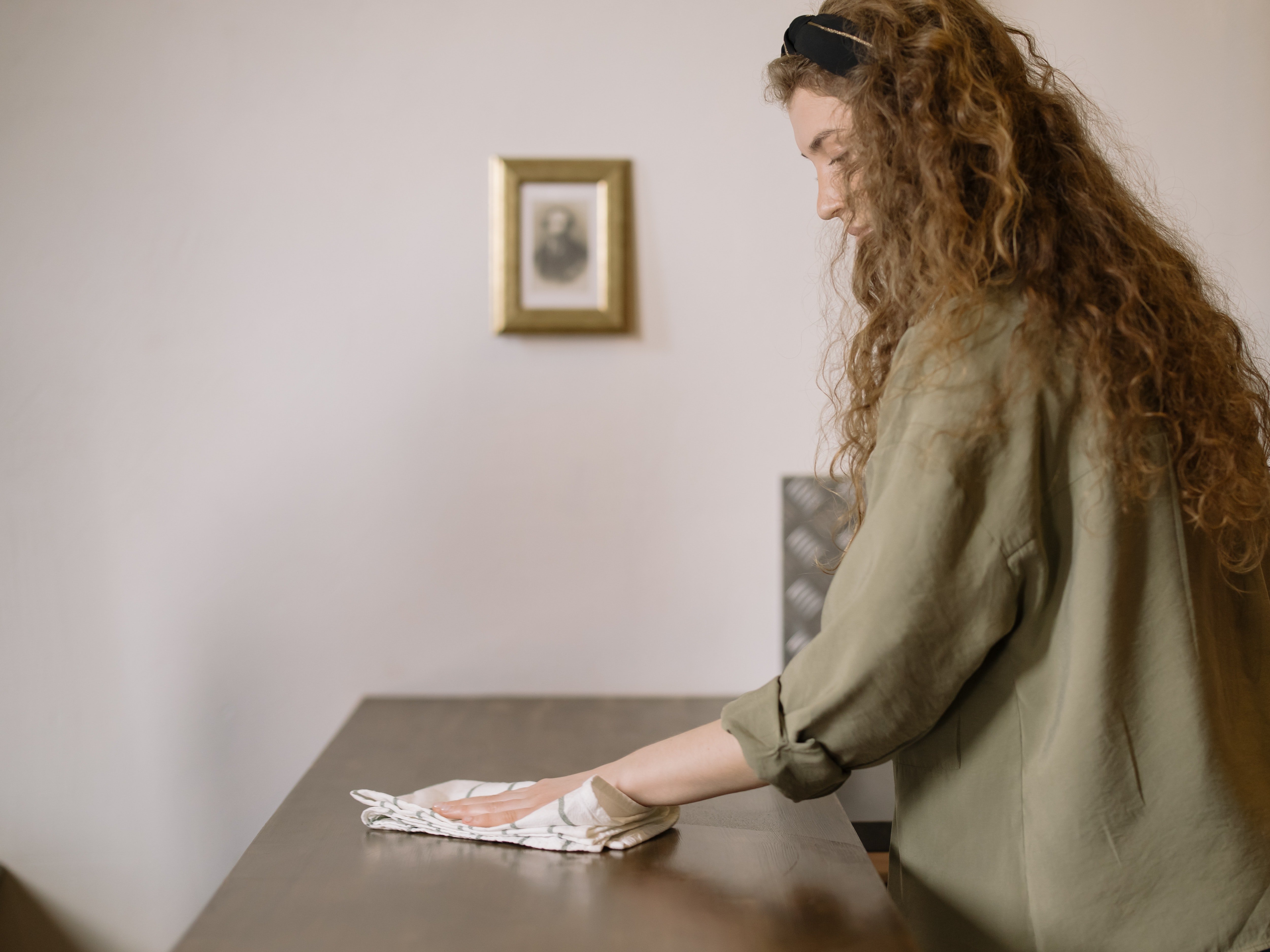 For illustration purposes only. | Source: Pexels
Linda marched to the door and was met by an older woman. The frail figure was her neighbor, who had been helpful to her when she first moved to the area with her second husband, Jake. Tilly was a good woman, so Linda had to welcome her inside.
"How are you doing, darling?" the older lady asked. "I didn't disturb you, did I?"
"Oh no, you didn't…" Linda said quietly. "I really feel like I could use some company, Tilly. Come on in. I'll get you some tea."
Linda made chamomile tea and found herself discussing her life with Tilly yet again. It had become a ritual since she moved to this neighborhood. Tilly had been Linda's shoulder to cry on whenever she felt upset or sad.
"I wanted to talk about your son," Tilly said. "Tom is going around the neighborhood complaining about Jake. And you know how people can be, hun... Cooking up stories that aren't true! But hang in there. I'm sure things are very different at home."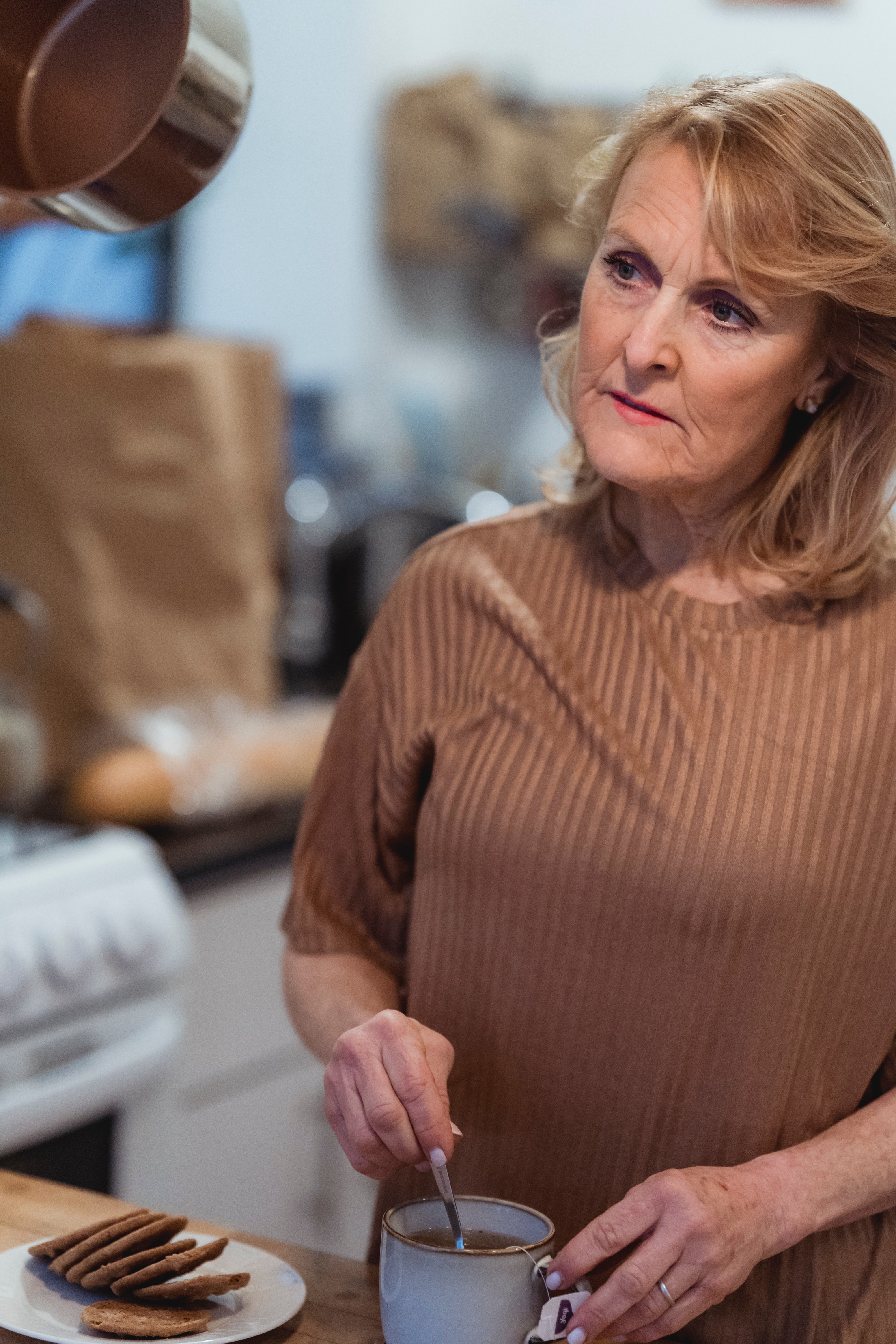 For illustration purposes only. | Source: Pexels
"I don't know if I should blame them, Tilly," Linda said. "It's not like they're all wrong. Who knows, maybe they are right? I don't think I know my husband anymore."
Linda had never been so worried about something. She was the happiest when she married Tom's dad. But her first marriage had crumbled in an instant when she found her husband with a pretty brunette in her bedroom!
After ending the first unsuccessful marriage, Linda had decided she was better off without a man… until she met Jake at a pub. He was loving and caring and accepted Tom as his son.
Sometimes there is more to a person than meets the eye.
While Tom had reservations and didn't like Jake, Jake had left no stone unturned in trying to be a good father—at least, that's how he had always been in front of Linda.
But recently, Jake and Tom were becoming more distant, and Tom had once yelled at Jake, saying he hated him. Linda had cried that night, thinking her married life would crumble again, but Jake had wrapped his arms around her lovingly and consoled her.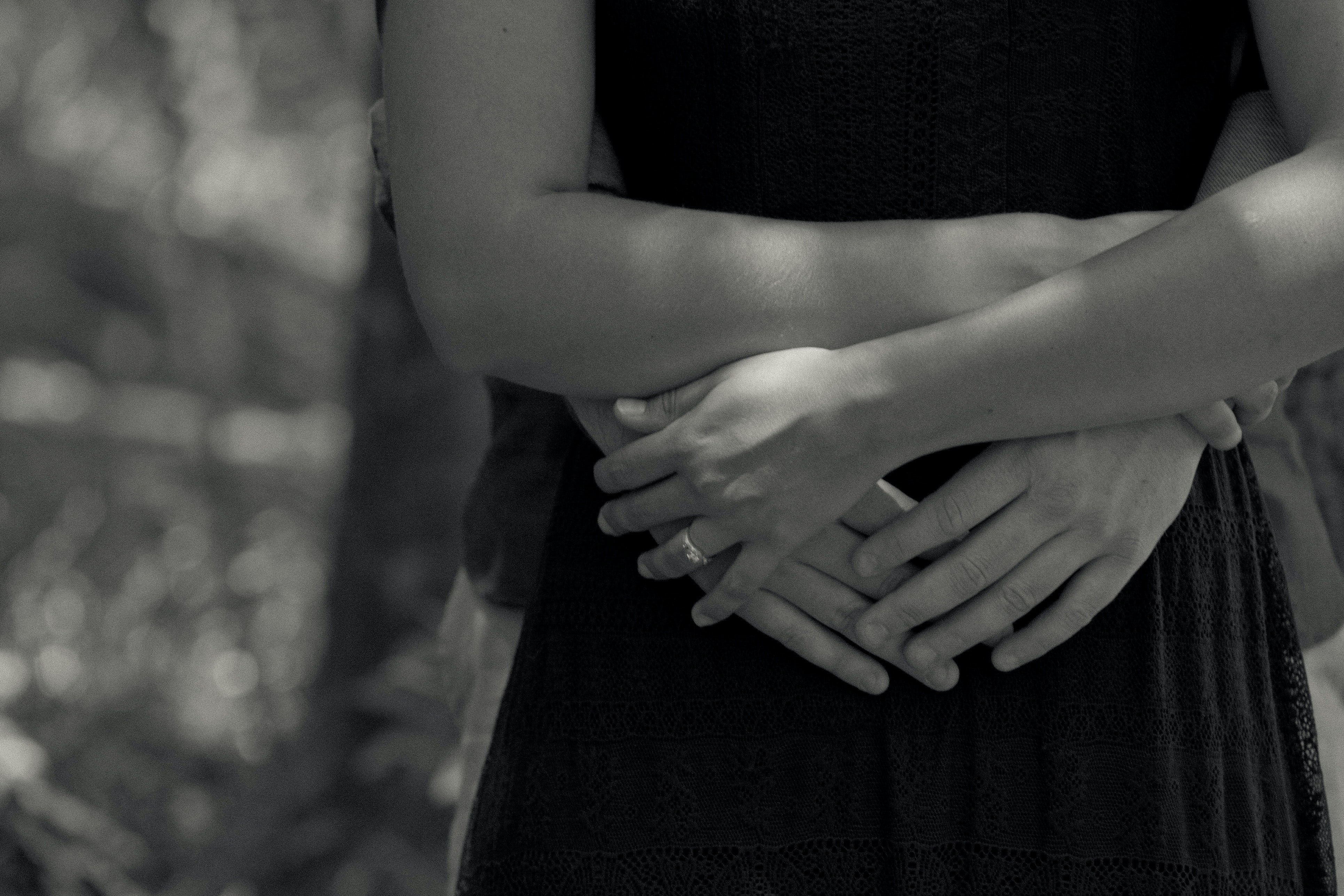 For illustration purposes only. | Source: Pexels
"We're going to be fine, babe," he had whispered while holding her close. "Tom didn't mean that. I know. He's just having a hard time accepting me as a father."
That's how loving and caring Jake was. How could Tom hate him?
Something had to be very wrong with the world if Jake turned out to be a bad person! Linda thought.
"But your life can't just be about your husband and child, honey. You are young and have your whole life ahead of you. Please take care, and you must know I'm just two doors down," Tilly said as she left.
Now alone, Linda found herself trapped in her thoughts again. She had to cook the pasta sauce twice for dinner because she burnt it the first time, wondering what if Jake was actually an awful man and just pretending to be a good father.
Linda was very, very worried that night, and Jake noticed that.
"What's wrong, babe?" he asked.
"Nothing," she said quietly. "Just the house chores and other things."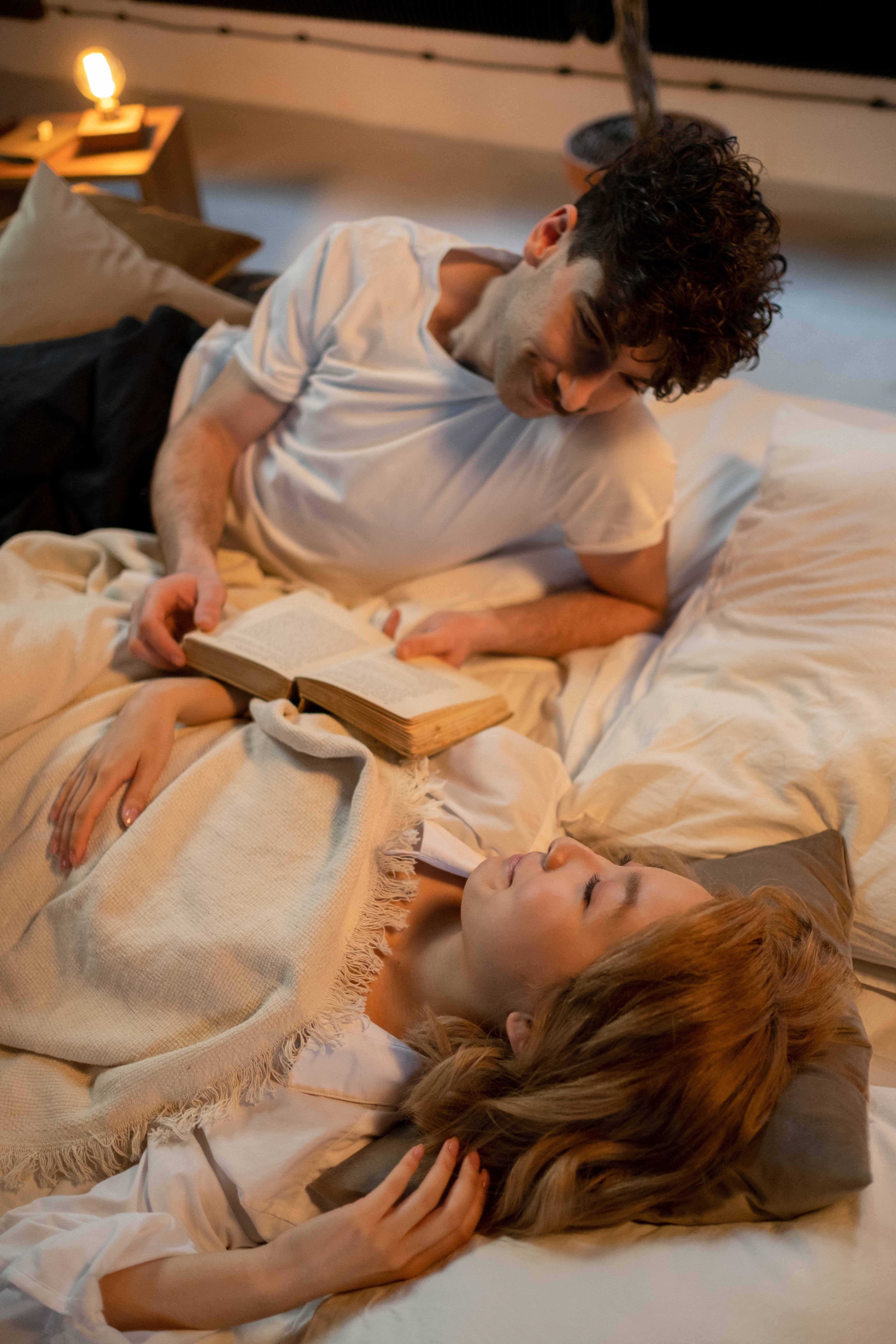 For illustration purposes only. | Source: Pexels
"Have you thought about returning to work?" he asked. "I know you love being at home and doing the best for us. But I want you to grow in your career, Linda. And I know you want that too."
"I think you and Tom need me more than ever," she said. "You know how things have been, and I…" Linda couldn't hold back her tears and cried into Jake's shoulders again, telling him she was worried about everything.
"I don't know how to make things better. I was thinking about a bonding trip, but I don't know if Tom…"
"Hey, hey, Linda," Jake said. "That's a brilliant idea. I'd love that."
"You think Tom would agree?" she asked. "He hates you, and I think he'll start hating me too."
But surprisingly, Tom agreed to the weekend trip to the woods and was even excited. "That sounds cool, Mom!" he said. "I'm up for it!"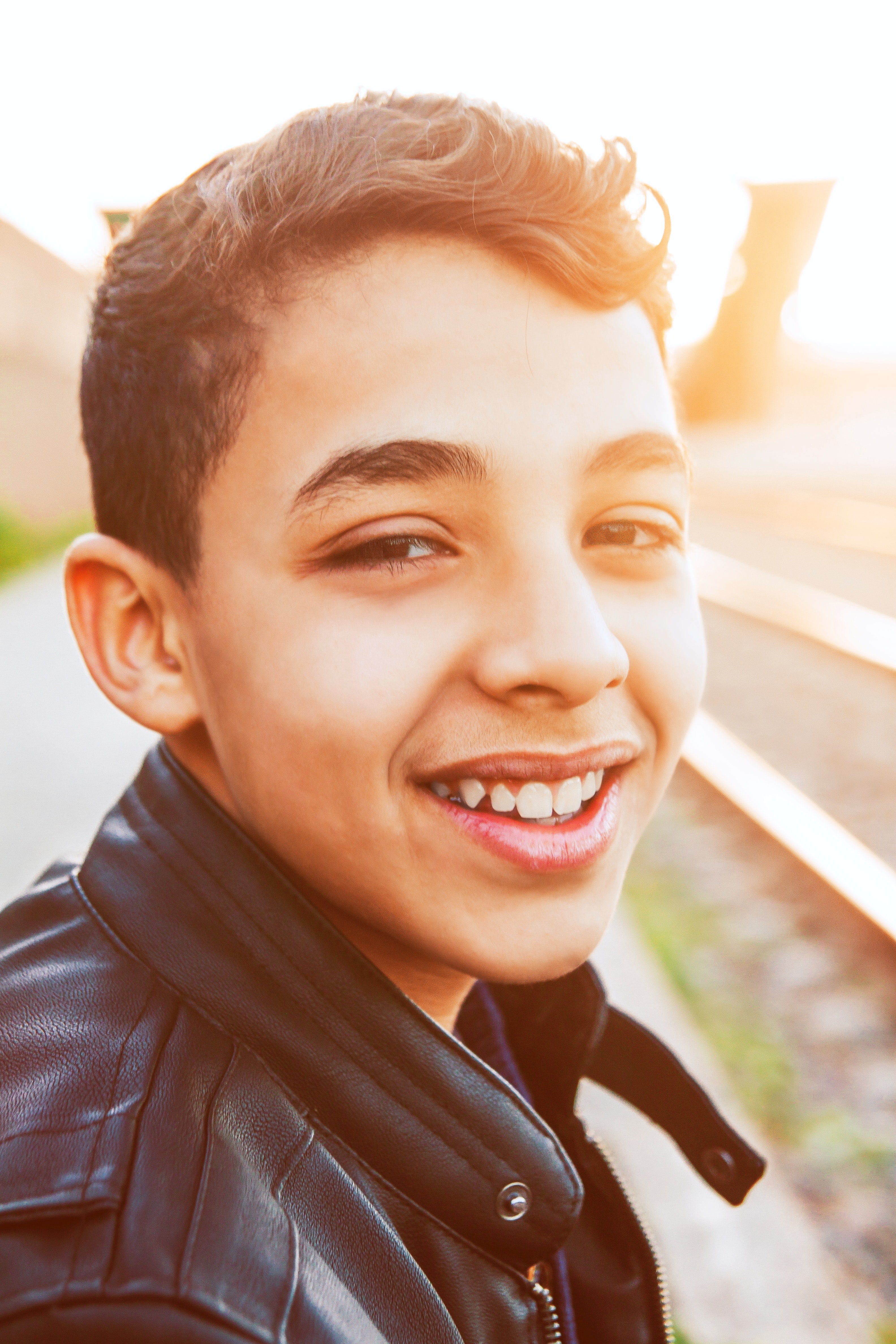 For illustration purposes only. | Source: Pexels
"WOW!" Linda gasped. "I'm happy. I'm really happy. I thought you wouldn't like it."
"Is Jake coming with us?" Tom asked then, and her heart shuddered.
"Yes," she said. "He is. He's your father. Why don't you call him 'Dad,' honey?"
"Yeah, whatever. I don't care," Tom said. "I'm actually looking forward to the trip."
So that weekend, Tom, Linda, and Jake loaded their backpacks in their car, and off they went to the woods. Jake tried to initiate a conversation with Tom and asked, "So Tom, have you ever gone fishing?"
"Why would you care?" Tom said rudely. "Don't try to act like you're my dad!"
"Well, I know you don't care, but my dad was a fisherman," Jake said, looking at Tom in the rearview mirror. "We went fishing every weekend, and I was so bad at it!"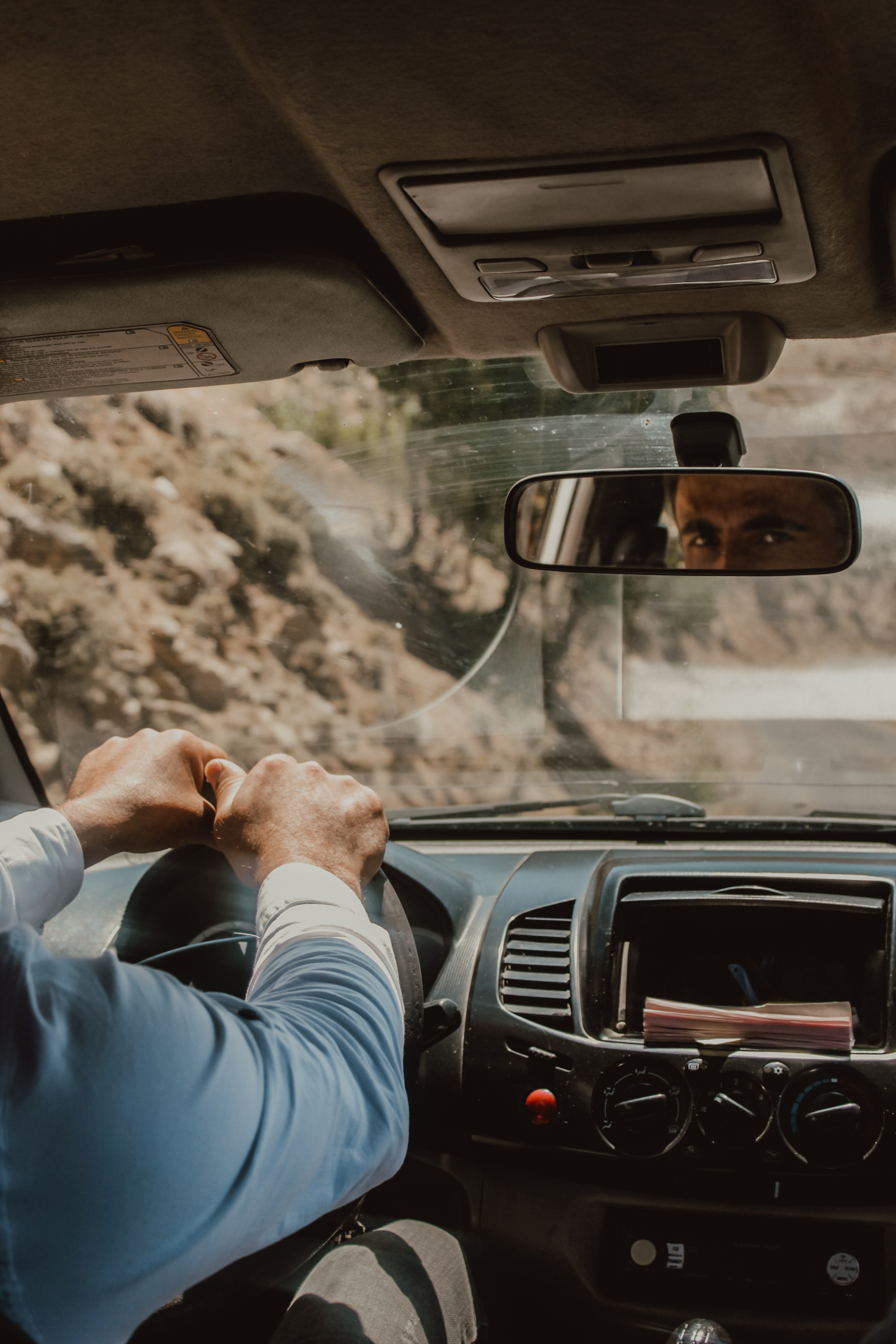 For illustration purposes only. | Source: Pexels
Tom was suddenly intrigued. "For real?"
"Yep!" said Jake. "And you know, once I caught this BIG fish! I was so happy that I ended up throwing the fishing rod in the water and lost it!"
Tom laughed, and neither Jake nor Linda could believe it. "That was so stupid!" he cried. "I can't believe you were so stupid!"
"Well, I was," Jake said cheerfully. "I have to admit that!"
Watching Jake and Tom have a joyful conversation, Linda was over the moon. She was finally convinced that the trip was a good idea. Why hadn't she thought of this before?
Once they arrived at the campsite, Jake set up their tents and suddenly announced he was taking Tom fishing.
"But we don't have fishing rods with us!" Tom said and shrugged his shoulders. "Whoops!"
"Who said we don't have it?" Jake went to the car and returned with his fishing kit. "I had already searched the area for fishing activities, and this was a surprise!"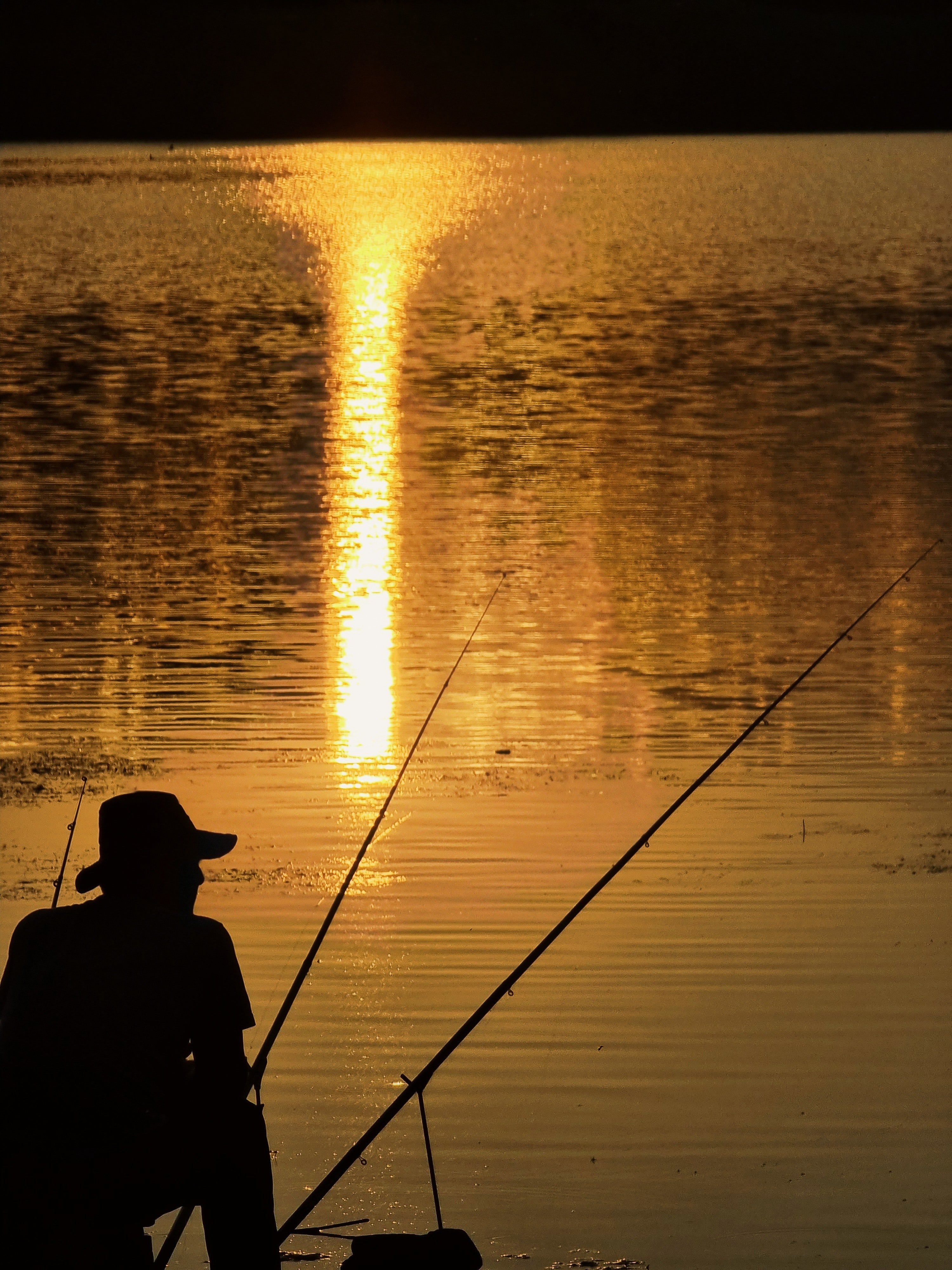 For illustration purposes only. | Source: Pexels
"Woah!" Tom smirked. "That was kinda cool. Mom, you wanna come too?"
"No, I'm good!" Linda smiled. "Have fun, you two."
"Are you sure?" Jake asked. "We could go together."
Linda nodded and said she'd wait for them. "We'll be back in two hours. See you soon!" Jake told her.
Linda watched in surprise and relief as her husband and son disappeared into the woods. She was starting to feel the bonding trip was actually working.
The trees were slowly swaying with the wind, and she made a small bonfire with the wood logs she managed to collect and pile. It would be two hours before the sun would hide behind the clouds, and the winds would get colder. Linda put on another jacket and moved closer to the fire, waiting for Jake and Tom to return.
She even dialed Jake's number, but he didn't answer. Linda tried again and again and again. No response. What's wrong? Why isn't he picking up? she wondered.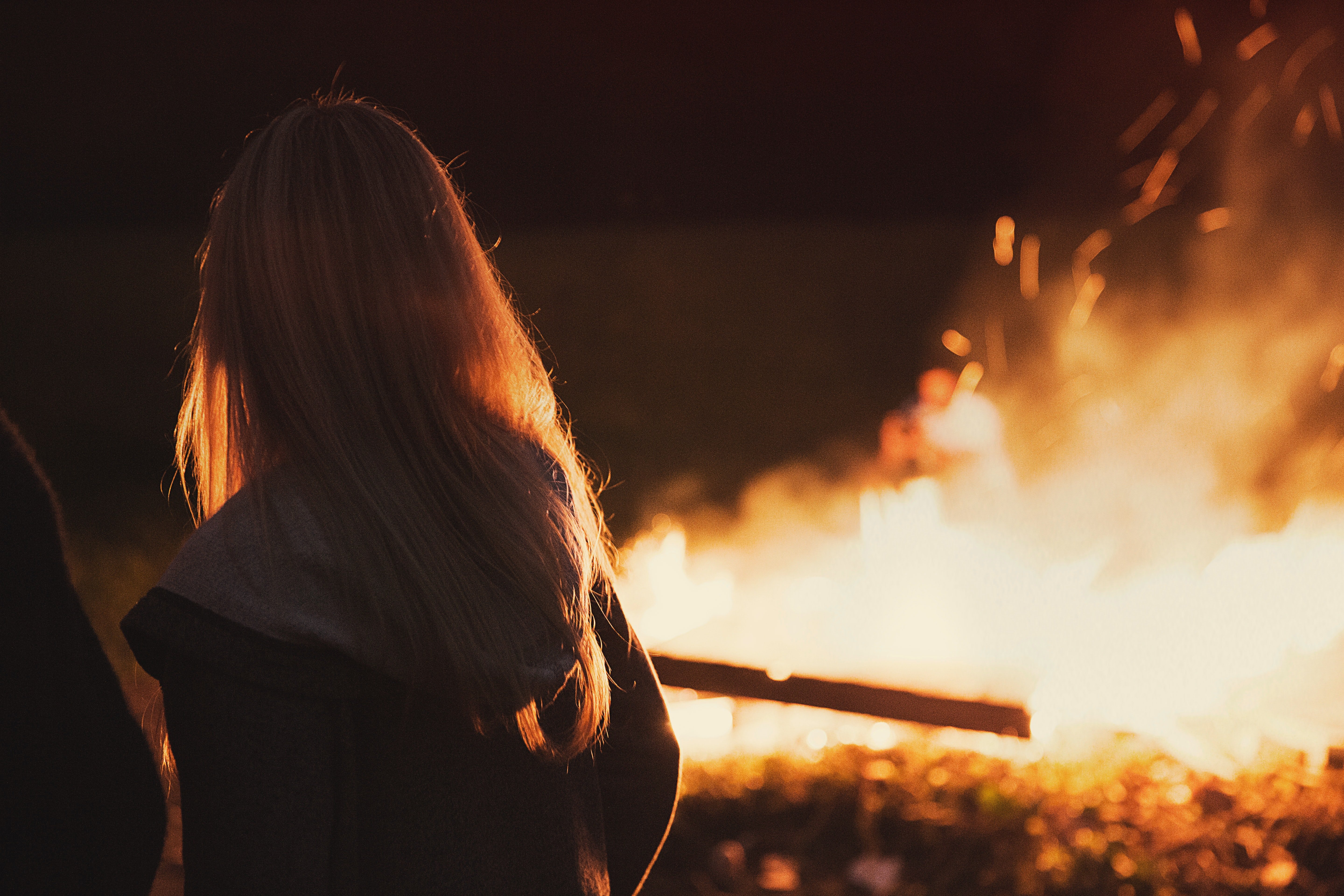 For illustration purposes only. | Source: Unsplash
When 40 calls went unanswered, Linda's heart sank. Had her worst fears proved true? Had Jake done something to Tom and disappeared? Was this bonding trip an opportunity for Jake to get rid of Tom? Had she been a fool to trust her husband and not her son?
Linda didn't know where she was heading but ran into the woods, screaming Tom and Jake's names. "Tom! Jake! Where are you?"
Unfortunately, the trees around Linda were the only ones who heard her terrified and worried cries, and they didn't seem to help. She was just going deeper and deeper into the woods, clueless about where Jake had taken Tom fishing.
Twenty minutes after mindlessly wandering in the woods, Linda's phone rang. She immediately checked it and saw Jake was calling her.
"Jake, where the hell are you?" she screamed into the phone. "Where is Tom?"
An unknown voice appeared on the other end of the line, and Linda could hear a dog barking in the background. "Hello, I'm Rob," it said. "I found this phone while I was heading home. I don't see anyone around."
"Rob, this is my husband's phone!" Linda cried. "I'm Linda. Where… where did you find it?"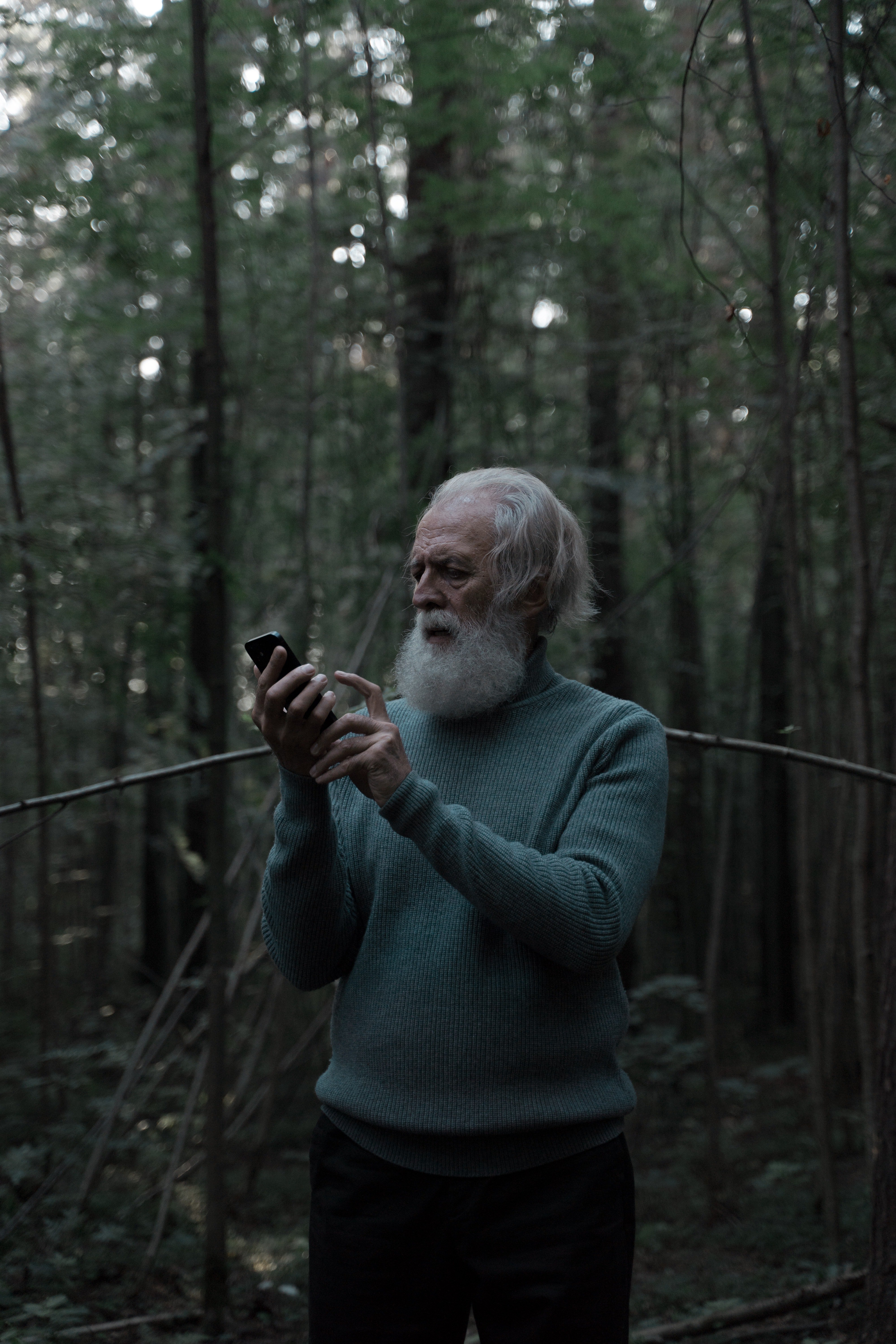 For illustration purposes only. | Source: Pexels
"Do you know the old oak tree? Nobody comes here because it's a remote location. I was surprised to discover an unlocked phone. I dialed the most recent contacts, hoping to find the owner."
"Good, Rob, good, thanks… But I don't know what oak tree you're talking about. I'm in the forest, and I'm lost. I don't know the way out!"
"Oh dear, is it?" She could hear the man sigh. "Fortunately, I've spent my entire life in this forest, so I can direct you to where I am. You'll notice some colored flags on the trees. Do you happen to see any around you?"
Linda looked around and found something on the tree right in front of her. "Yes!" she said. "I do! It's yellow! A yellow flag!"
"Oh, you're almost here! Take the first right..."
Linda didn't know if she should have trusted this man, who claimed to be guiding her. But something was better than nothing. So she followed his directions and soon met an older man with a grizzly beard and a wild dog.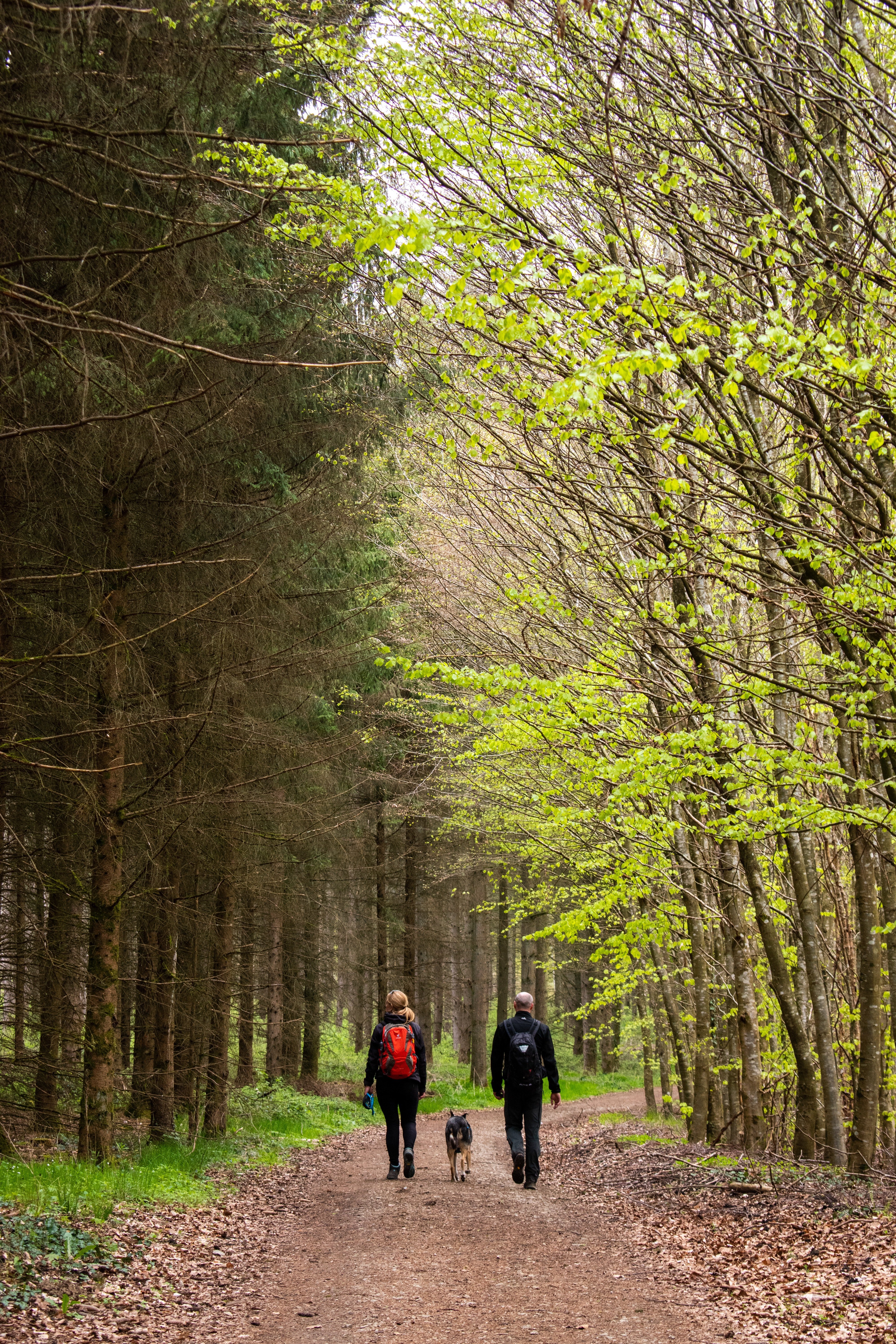 For illustration purposes only. | Source: Pexels
"You must be Linda!" he said. "I'm Rob, and this is Tyson. We can use his help to find your husband."
"Yes, please!" Linda cried. "I'm so grateful, Rob. Please. I'm so worried about my husband and son!"
"Don't worry," Rob said. "Tyson should help us. Hey boy, do you know where we could find this phone's owner…" As Rob held Jake's phone close to Tyson's nose, the smart dog sniffed the device from all corners and bolted.
"Follow me!" Rob told Linda.
Tyson was running deep into the woods at lightning speed, and Linda didn't seem to have the energy to run.
But she ran. She ran because she feared her son was in danger.
Tyson stopped near a tree, and Linda noticed beneath it on the grass lay Tom's empty backpack. Her eyes welled up with tears as she remembered how excitedly Tom had packed it. "Oh, Tom! Where have you gone? I'm sorry for leaving you alone. I shouldn't have," she sobbed as she hugged his backpack.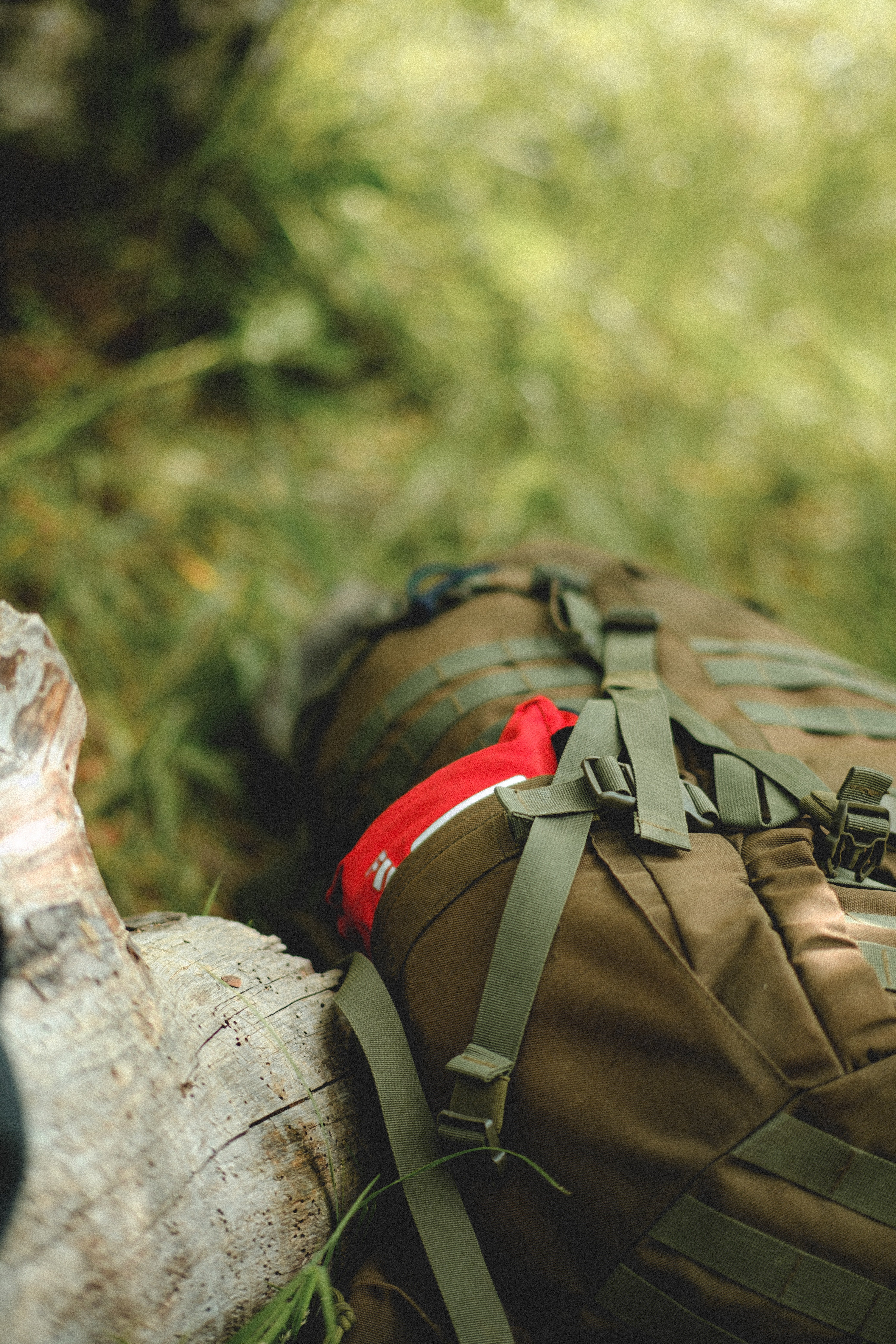 For illustration purposes only. | Source: Pexels
Right then, a sharp voice from behind distracted Linda, and she turned around to see Jake. Linda jumped to her feet and wanted to hug him, but she couldn't.
She was shaking in fear as Jake got closer, and she noticed his shirt was stained with... blood!
"Linda! Oh, I'm so sorry—" he began.
"Where is my son?" she screamed, taking a step back, still shaking in fear. "What did you do to Tom? And those stains... that's blood, isn't it?"
"Linda, I… Listen to me," he said, approaching her. "We had to help—" Before he could finish his sentence, Tom came running towards Linda.
"Mom! You won't believe what happened. Jake is so cool!" he cried, and Linda sank to the ground in shock, her arms wide open to embrace her son. Her knees suddenly felt weak, and a strange relief filled her heart.
"Tom! My boy!" Linda burst into tears as she hugged him, unable to believe her son was in her arms. He was safe! Jake had not harmed him.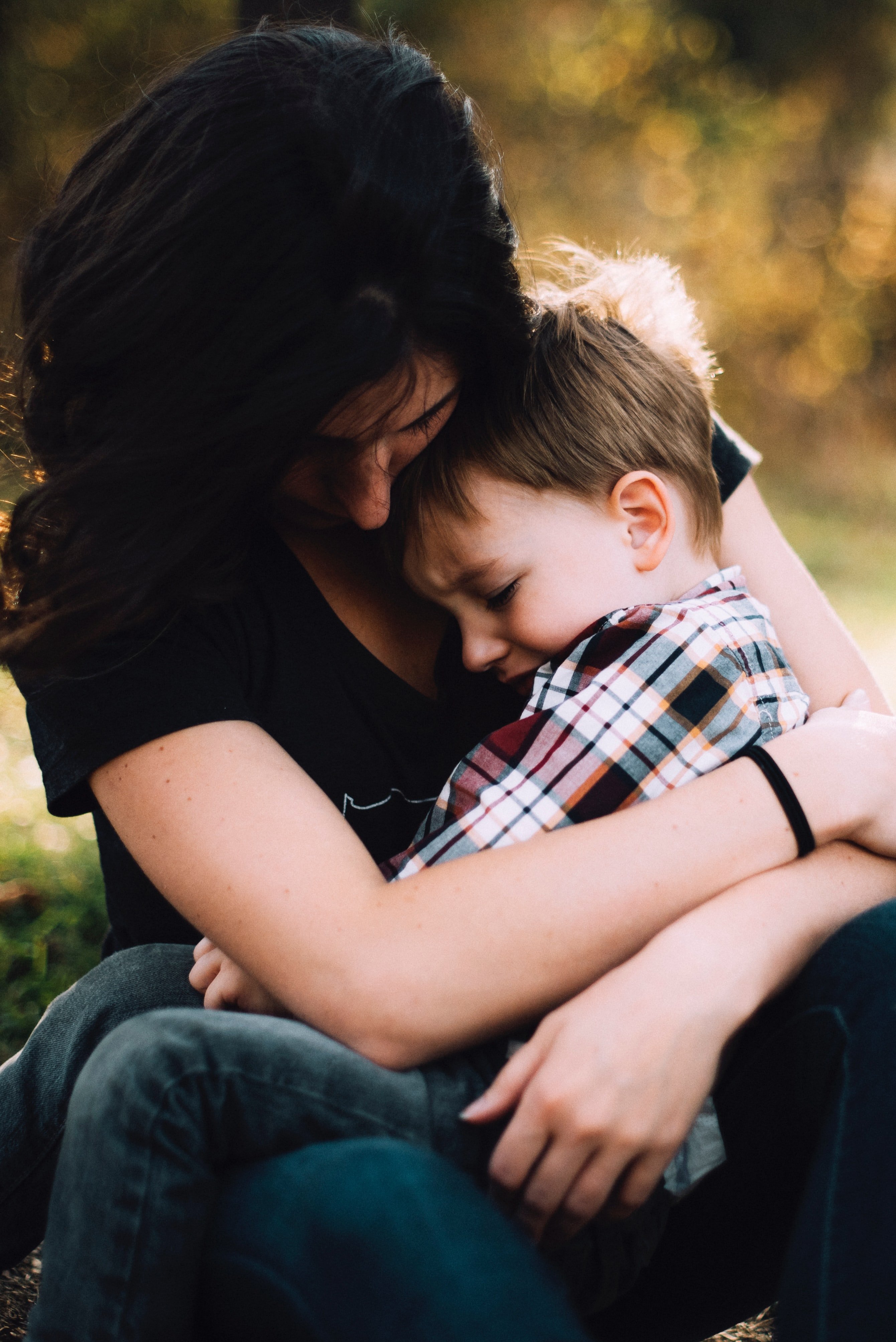 For illustration purposes only. | Source: Unsplash
"Mom, Jake just helped a woman give birth, you know! He's amazing, Mom!"
Jake then told Linda about how he and Tom had met a couple on their way back to the tent. The woman was pregnant and went into labor, and her husband was very worried.
Jake was a paramedic in the army and helped the woman with childbirth. The baby was born safely before the medical staff could locate them in the woods. That's why Jake's shirt was stained crimson red.
Unfortunately, he didn't know where he had dropped his phone, so he couldn't reach Linda. Thankfully, the medical kit in Tom's backpack came in handy while he was performing the woman's delivery.
"I love Jake," Tom said. "We're close now. I'd love to call him 'Dad.' I was so wrong to hate him, Mom."
"I love you both," Linda said, gesturing to Jake to join them. Then the three held each other for a while before Tom said, "Mom! That's enough! I can't breathe!" and shook himself awkwardly out of the warm embrace of his parents, still smiling.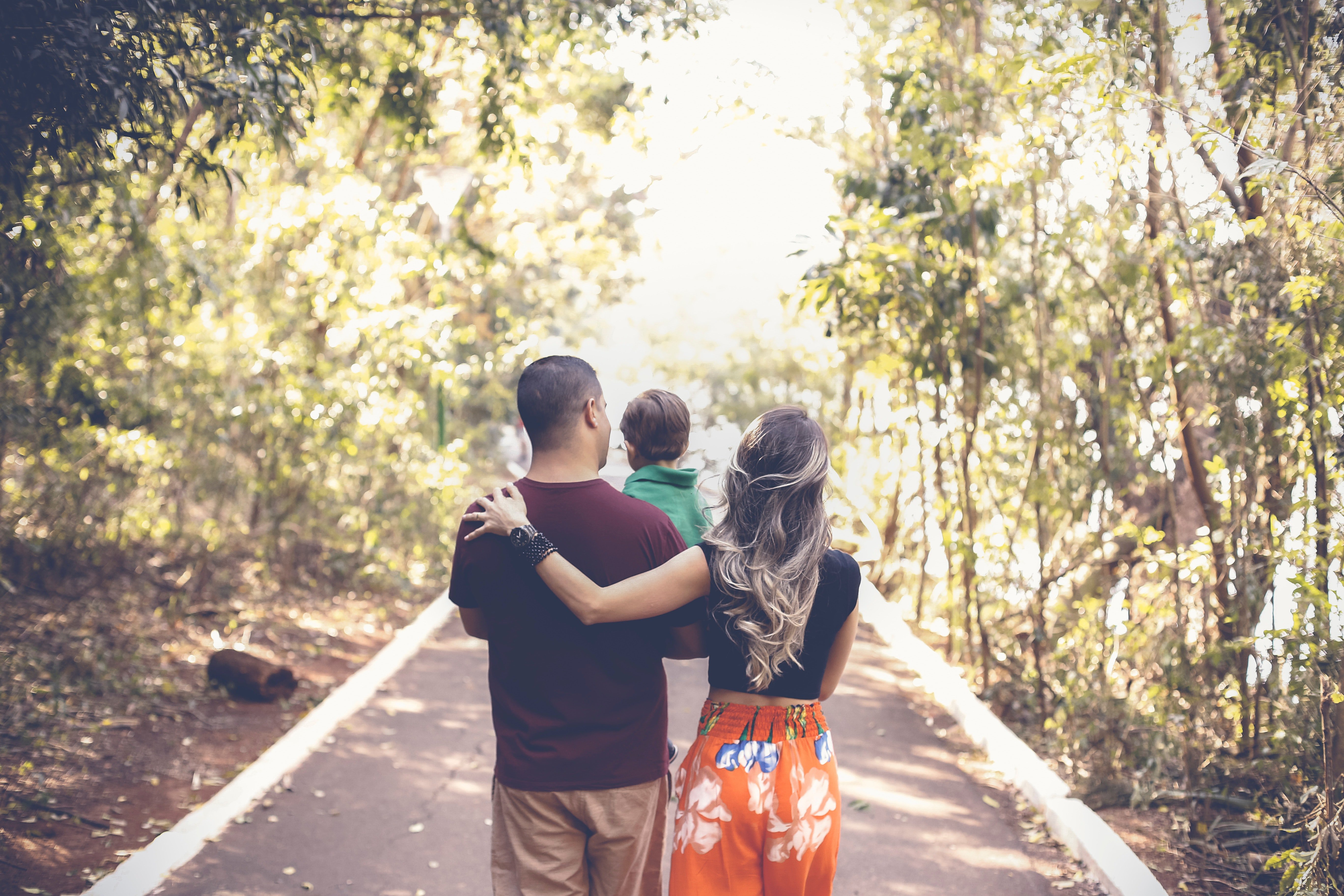 For illustration purposes only. | Source: Pexels
What can we learn from this story?
Sometimes there is more to a person than meets the eye. Linda started doubting Jake's love and care but realized how wrong she was when Tom told her how Jake had been a hero and saved two lives: the woman and her newborn baby.
Trust and faith are the cornerstones of a relationship. At some point, Tom and Linda lost their trust in Jake, but they learned they were wrong to judge him and that he was a genuinely lovely man.
Share this story with your friends. It might brighten their day and inspire them.
If you enjoyed this story, you might like this one about a woman who returns home from work and finds her son missing while his stepfather has been home all day.
This piece is inspired by stories from the everyday lives of our readers and written by a professional writer. Any resemblance to actual names or locations is purely coincidental. All images are for illustration purposes only. Share your story with us; maybe it will change someone's life. If you would like to share your story, please send it to info@amomama.com.
Subscribe if you like this story and want to receive our top stories!