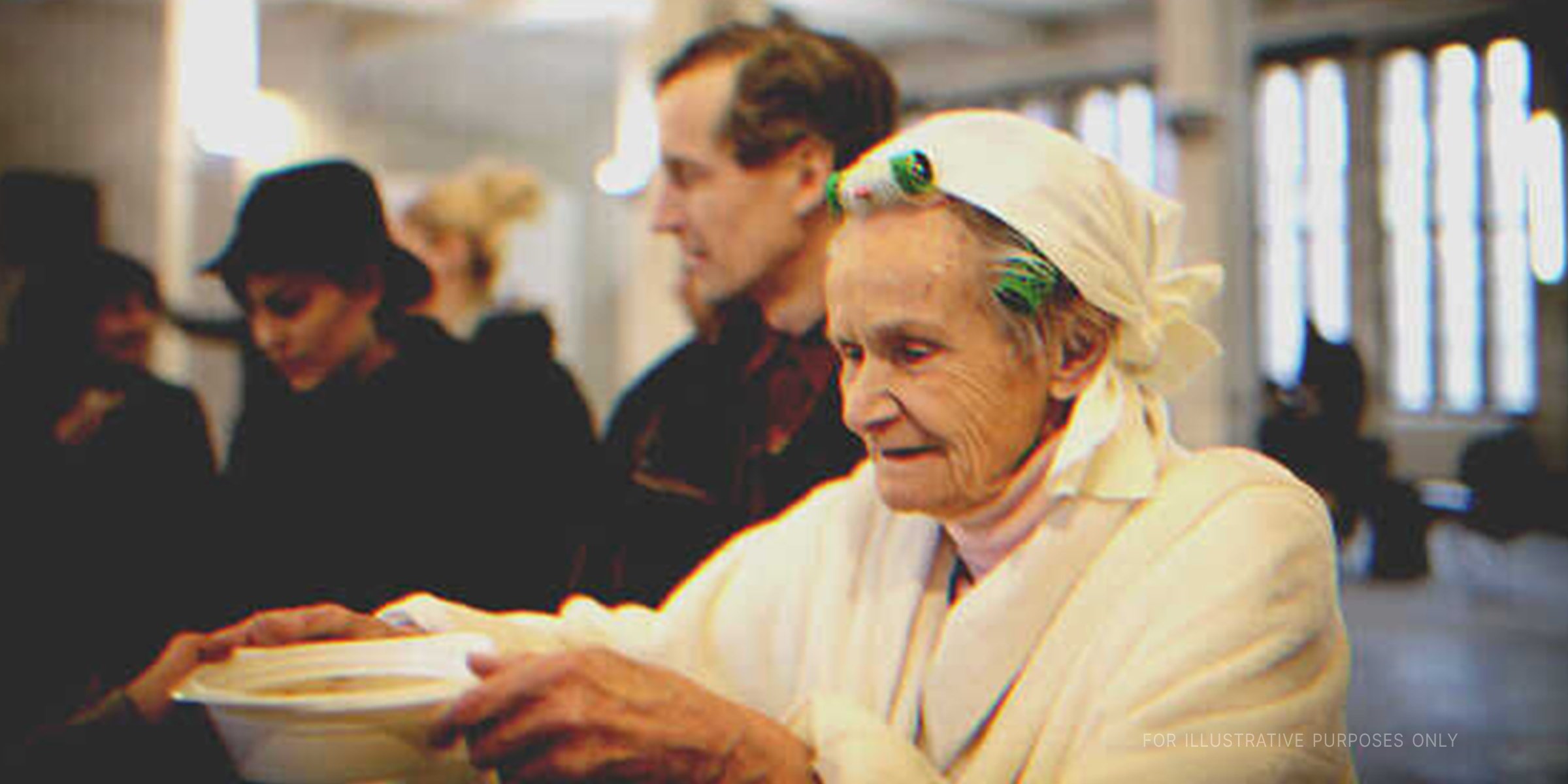 Getty Images
Poor Woman Adopts Old Lady after Seeing Scar on Her Right Cheek & Realizing She'd Seen It Before — Story of the Day

A poor woman took pity on a homeless old lady and brought her home. There was a scar on the old lady's face which she would later learn had a big significance to her own existence.
Demi's fate had been such that she knew how much kindness and sympathy mattered in life. She was 38 and a single mother of three, raising her kids alone after her husband's demise.
When Demi was eight years old, a deadly fire engulfed her home, taking the lives of both her parents. Social Services placed her in an orphanage, and she was adopted later by a wealthy couple.
Demi grew up in a loving home, and she was deeply grateful to her adoptive parents for that. So when she became financially independent, she decided to help other neglected children and started working part-time at a homeless shelter.
Never did she imagine she would one day adopt someone who was part of her tragic past…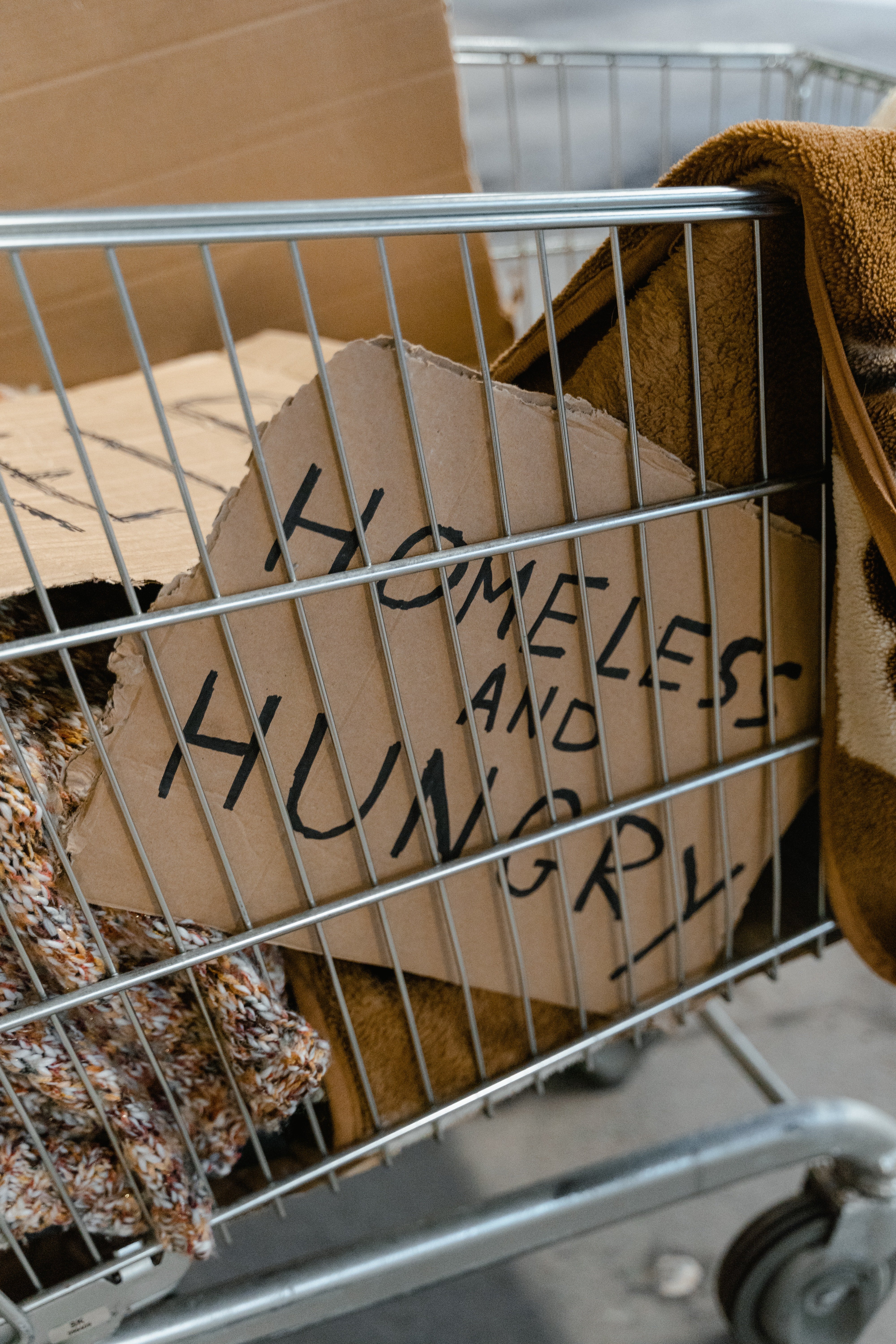 For illustration purposes only. | Source: Pexels
Demi was working at the shelter when an old lady approached her. She was serving soup to the homeless and she gave a generous amount of the hot chicken broth to the woman.
"Have a lovely day, ma'am," she said, handing the woman the soup.
The old lady nodded gratefully. "Thank you, darling," she replied.
She sat on a bench, enjoying the hot broth in the cold. Her hands were trembling as she drank the soup gently.
From the moment Demi saw her, something about the woman struck her. She knew there was something very familiar about her. "I've seen her before, but where?" wondered Demi.
As Demi finished serving the soup to others in the queue, the woman was still eating, and Demi decided to talk to her. "I'm sorry, ma'am, but have we met before? The scar on your right cheek…it's familiar to me," she said, approaching her. She finally remembered it was a scar she'd seen before.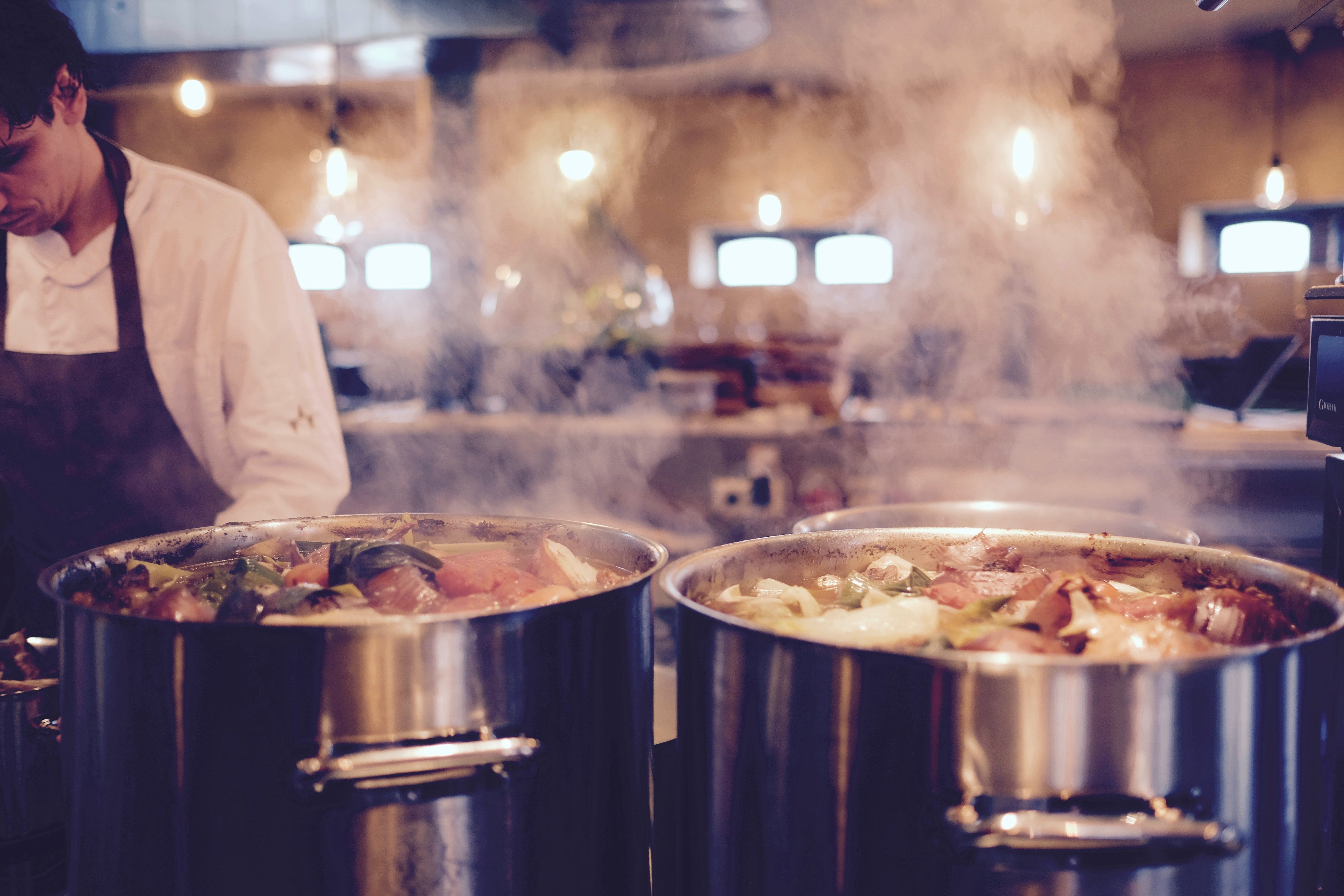 For illustration purposes only. | Source: Pexels
With trembling hands, the old lady touched her scar and smiled, "I don't remember honey. This old bird doesn't even remember if she ate in the morning. Where do you think you've seen me?" she asked, and Demi went blank.
"I wish I could recall, ma'am," she blushed. "Are you new here, though? I haven't seen you here before."
"Demi, where did you find her?" asked her mother. "How did you not recognize her?"
The woman nodded. "Meryl. My name is Meryl…That I know. I came here a week ago. The soup is warm and nice. Thank you. I haven't eaten this well in a long time."
"You're welcome, ma'am." She paused. "Would you like to come with me? I have a spare room at home. You can stay there as long as you want."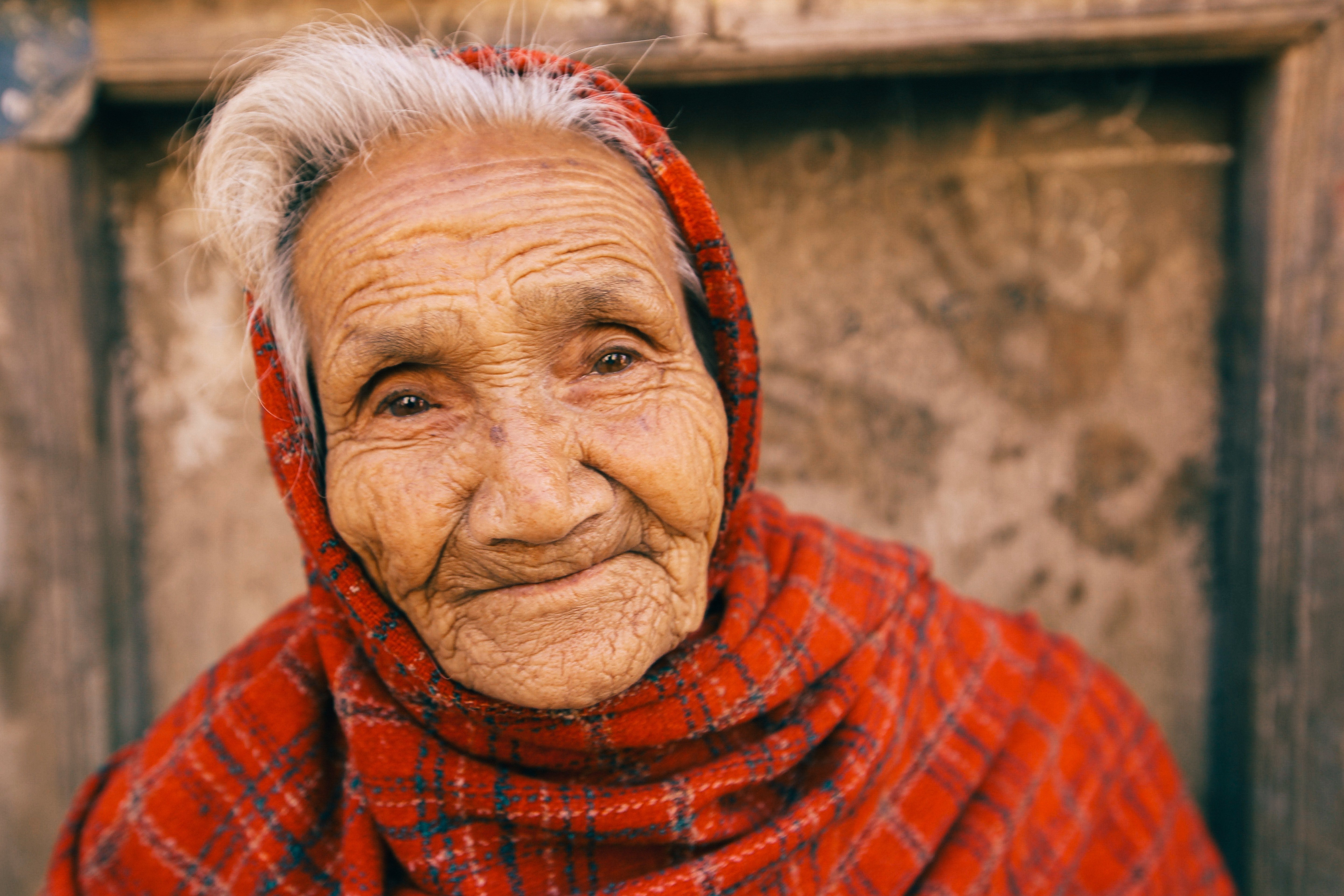 For illustration purposes only. | Source: Pexels
"But my sons must be looking for me. They kicked me out... but they will come for me. I know them…They love me!"
"Your sons? You have a family, and they forced you to live out here?" asked Demi, and the woman looked at her, shocked.
"Do I know you? Have we met before? Why am I drinking this soup?"
Demi understood she wasn't in good mental condition. Her heart broke to see the older woman suffering, and she couldn't leave her like that.
Finally, she took the woman home, offered her a warm, cozy bed to sleep in, and assured her she would be fine there. "Have a good sleep, Meryl," said Demi after switching off the room lights.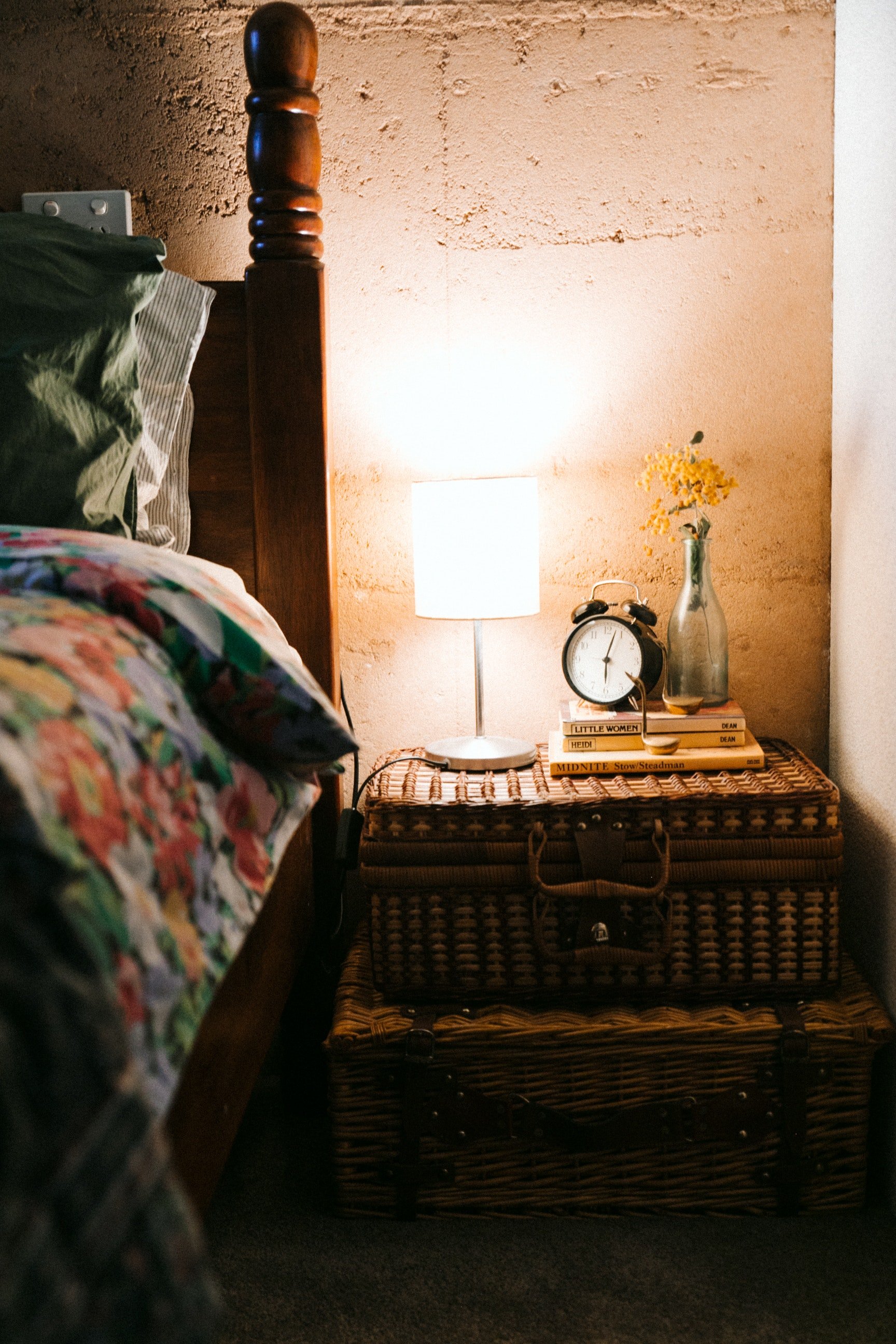 For illustration purposes only. | Source: Pexels
"Mommy, who is she? Why is she living with us?" her kids asked, and Demi told them not to disturb the old lady.
"Shhh. She needs our help. You know helping others is a good thing, right?"
The kids nodded and agreed not to disturb Meryl.
Meanwhile, Demi couldn't get the scar out of her head. "Where did I see it before?" she wondered.
The next morning, Demi was having breakfast with Meryl and her children when her doorbell rang.
"Thanks for coming, mom," Demi said when she answered the door. She had asked her mom, Cassandra, to babysit her kids that day because her neighbor, who regularly looked after her children while she was at work, had some other engagements.
"Granma! It's Gran!" Demi's kids ran to Cassandra and hugged her.
"Oh, my buttercups! Did you miss Granma?"
Demi's youngest nodded. "We did! And we have someone new at our house. Mom brought her home last night!" she said.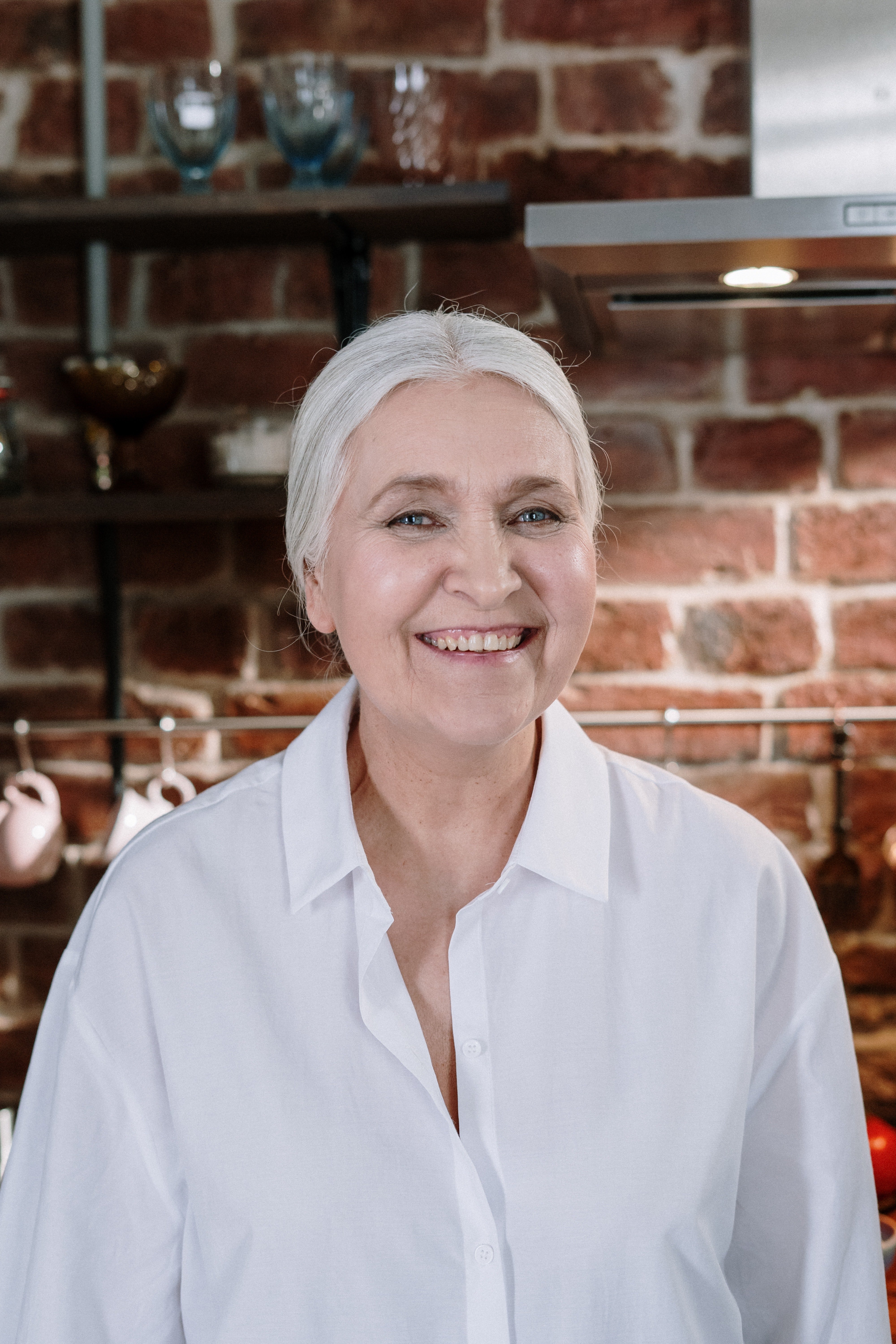 For illustration purposes only. | Source: Pexels
"I met a woman at the homeless shelter yesterday, and I have a feeling I've seen her somewhere before, but I'm not sure where. She's not in the right frame of mind, though. I need to take her to the doctor. Would you be willing to do that for me?"
"Sure, honey. Can I meet her?"
"Yep, sure!"
When Cassandra got to the dining table and saw Meryl, she went pale. "Demi, where did you find her?" she asked. "How did you not recognize her?"
"I don't understand, mom…What are you talking about?"
"Ma'am," Cassandra told Meryl softly. "Do you remember me? I'm Demi's adoptive mother, Cassandra…Little Sunrise Home…Does anything come to your mind when you hear that?"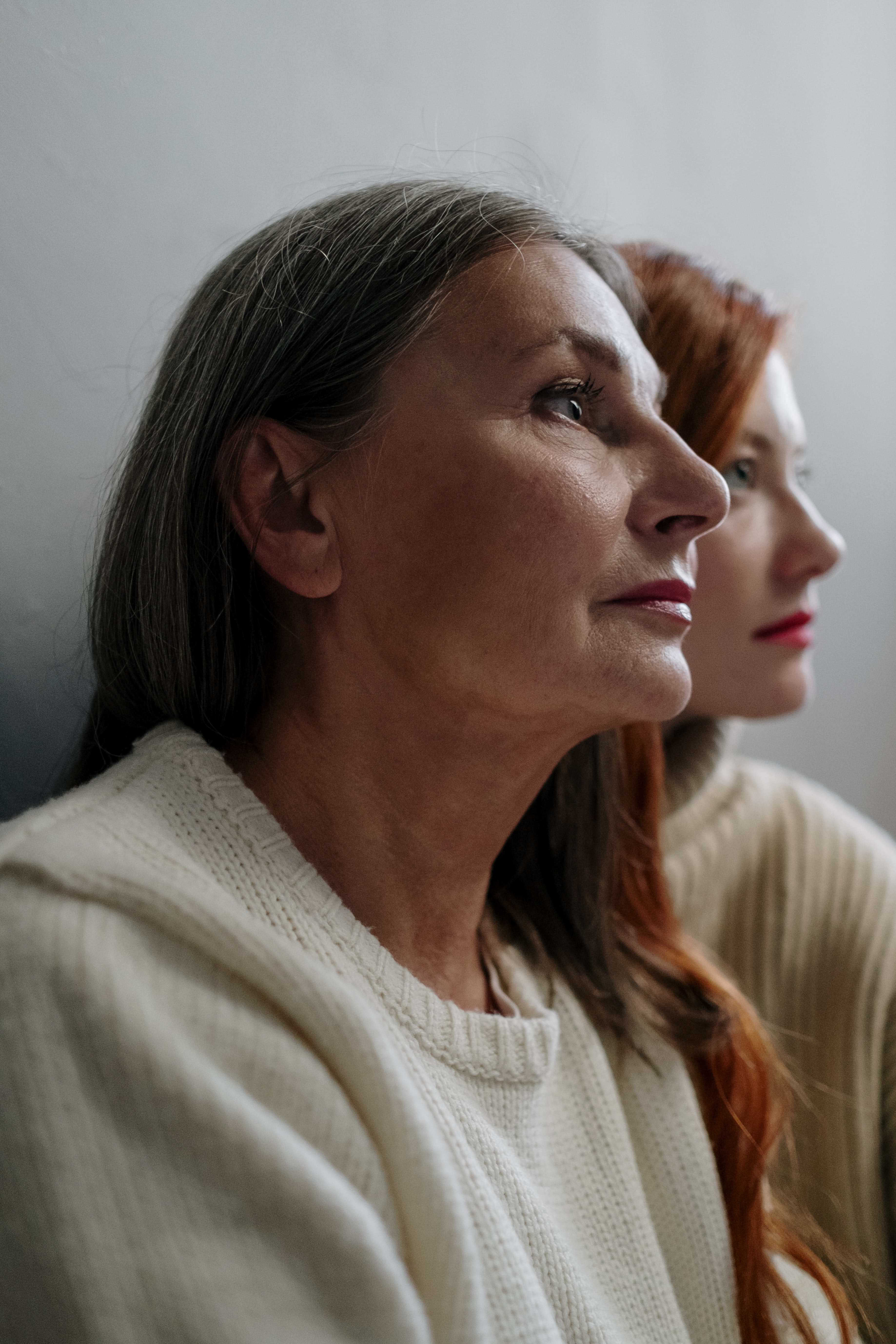 For illustration purposes only. | Source: Pexels
Meryl stared at Cassandra's face, and she started to cry. "Where is Demi? Is she safe? Is she alive? Oh, dear, I haven't seen her around. Can you call her?"
Demi looked at her mother, confused. "Mom, what's going on?"
"She saved your life, hun. Back when you were 8…."
Meryl turned out to be Demi and her parents' next-door neighbor. She was the one who rescued Demi from the burning house, resulting in a scar on her face. She also tried to save Demi's parents, but it was too late.
When the firefighters came, they discovered Demi's parents had died in the fire. Meryl's heart went out to Demi, who had been placed in an orphanage by Social Services. One day, she found out Demi was being adopted, and that's how she met Cassandra and her husband, Nick, Demi's adoptive parents.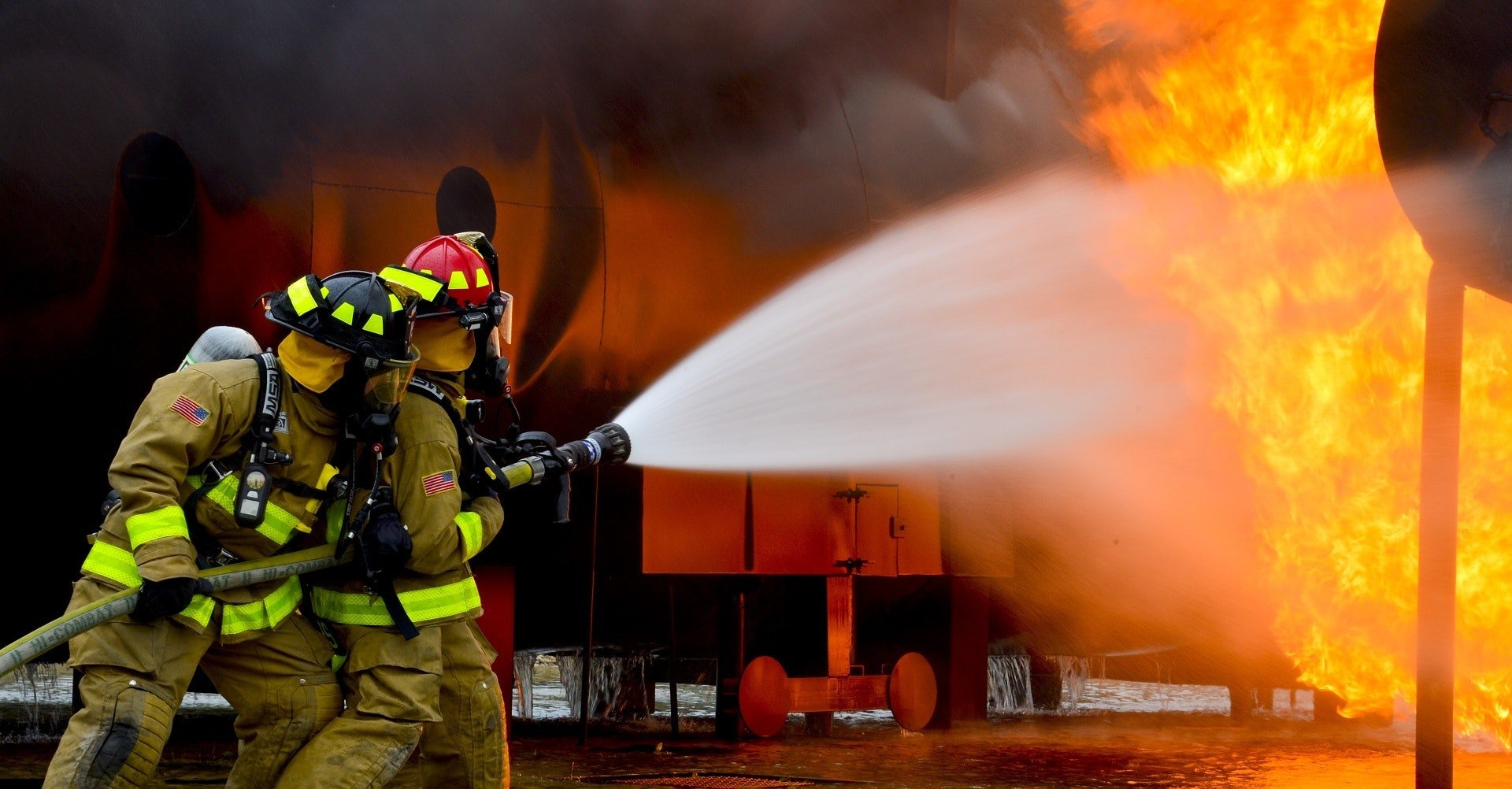 For illustration purposes only. | Source: Pexels
Then Demi moved away, and she never saw Meryl again. Meanwhile, when Meryl grew older, her sons threw her out of the house.
"She saved my life?" asked Demi in tears.
"She did, and she deserves to be thanked, Demi. Why don't you take her in? She needs a loving home, and you can give her that."
"Wonderful idea, mom," said Demi. "I would do anything for her... Meryl," Demi added. "Would you live with us? We want you to be part of my family. My kids and I will be so happy to have you here."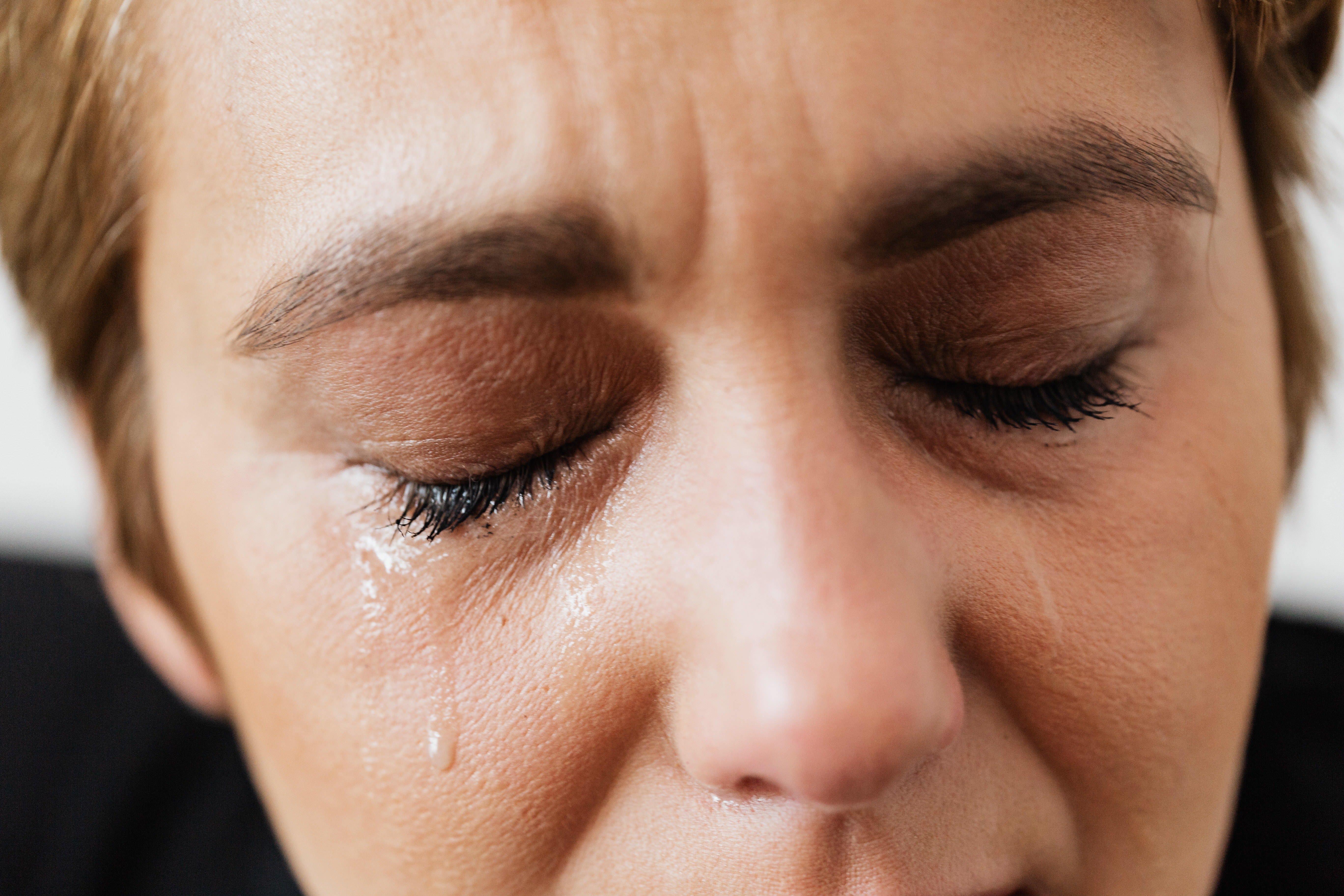 For illustration purposes only. | Source: Pexels
"Yes, Meryl...It's me, and I'm so grateful for what you did."
"Oh, you're still as beautiful as you were when you were a little girl. I would love to stay with you, honey…."
Demi adopted Meryl, and her kids affectionately started calling her Granma Meryl. Unfortunately, Meryl wouldn't always recognize them. She was diagnosed with dementia, which caused her lapses in memory.
To assist Meryl in remembering details about her life, Demi made her a diary, where she wrote down everything from their first meeting until the day they met at the homeless shelter.
"This is like a diary of our stories, Meryl," she told her one night. "A diary of how a kind woman saved a little girl and became a beautiful family."
What can we learn from this story?
The ones who know how to give love always receive love. Meryl was a kind woman who risked her life to save 8-year-old Demi. Years later, when she needed love and care, Demi didn't think twice before giving it to her.
If you're kind to someone, it'll return to you tenfold. Meryl saved Demi's life, and in return, Demi took a homeless Meryl in when they met years later. God rewarded Meryl's kindness by making her a member of Demi's family.
Share this story with your friends. It might brighten their day and inspire them.
If you enjoyed this story, you might like this one about a little girl who got lost after a house fire, and her mother came across her pendant on a poor lady's neck later.
This piece is inspired by stories from the everyday lives of our readers and written by a professional writer. Any resemblance to actual names or locations is purely coincidental. All images are for illustration purposes only. Share your story with us; maybe it will change someone's life. If you would like to share your story, please send it to info@amomama.com.
Subscribe if you like this story and want to receive our top stories!