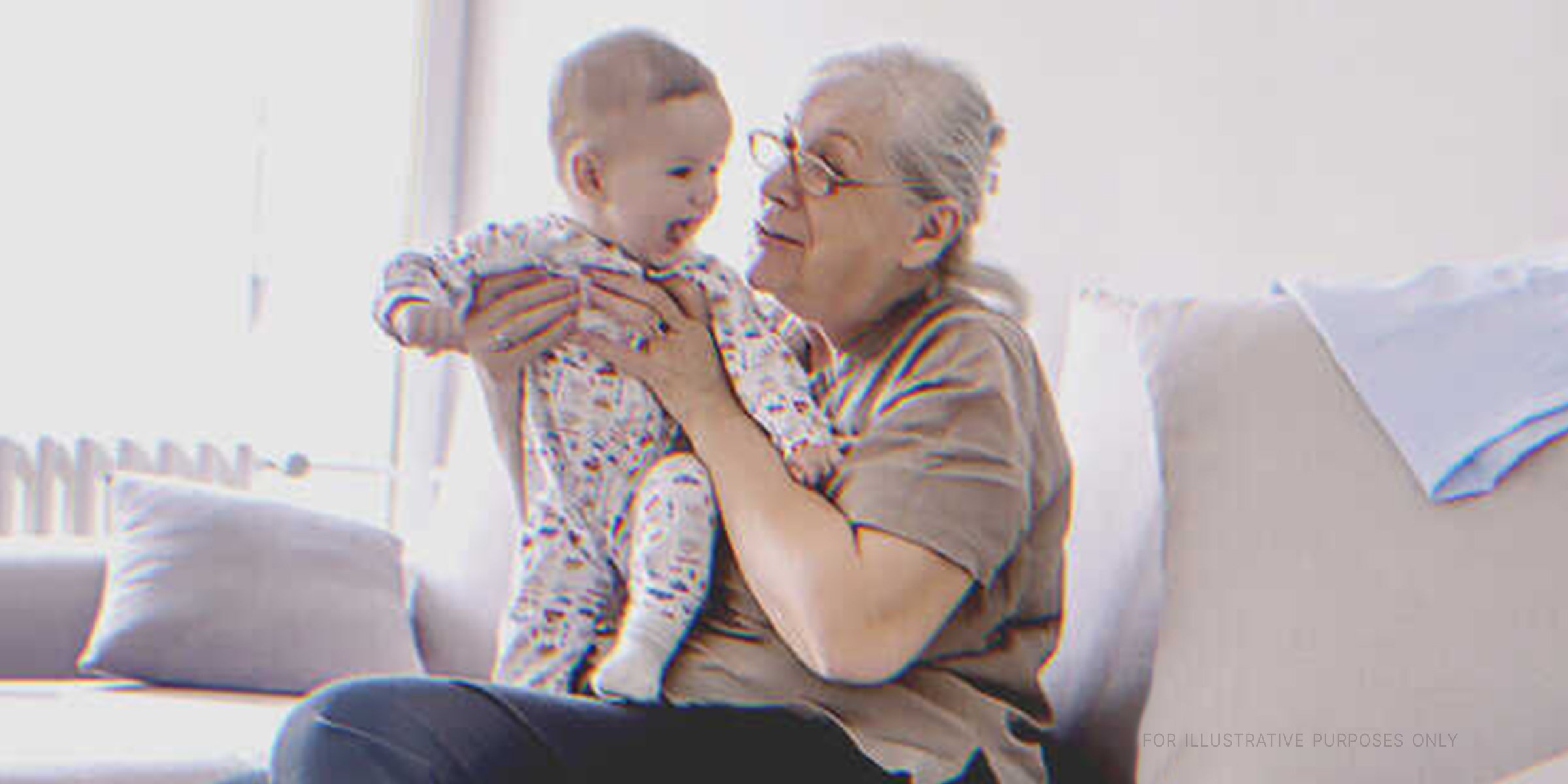 Older woman playing with a baby | Source: Getty Images
My Mom-In-Law Demands Money for Babysitting Own Grandson, a Year Later She Begs Me to Nurse Her — Story of the Day

My mother-in-law burned her bridges with me by demanding money for babysitting my fatherless little son. But she knew little how fate would make her crawl to me, begging for my help a year later.
Does a family break and become selfish after a beloved's passing? I thought those we call our 'family' should tell the bereaved, 'Hey, hang in there—keep pushing and stay strong. You can do this!'
That's what I thought when my dear husband Daniel lost his battle with cancer. He was gone too soon, leaving me with a mountainous responsibility.
As my one-year-old baby boy Chris wriggled in my arms, I was standing near his dead father's coffin, wishing for a miracle to bring him back. "But miracles happen only in fairytales," I cried as tears rolled down my cheeks.
Then, my mother-in-law, Pauline, walked to me and gave me the much-needed comfort to heal my broken heart and lifeless soul that fluttered inside...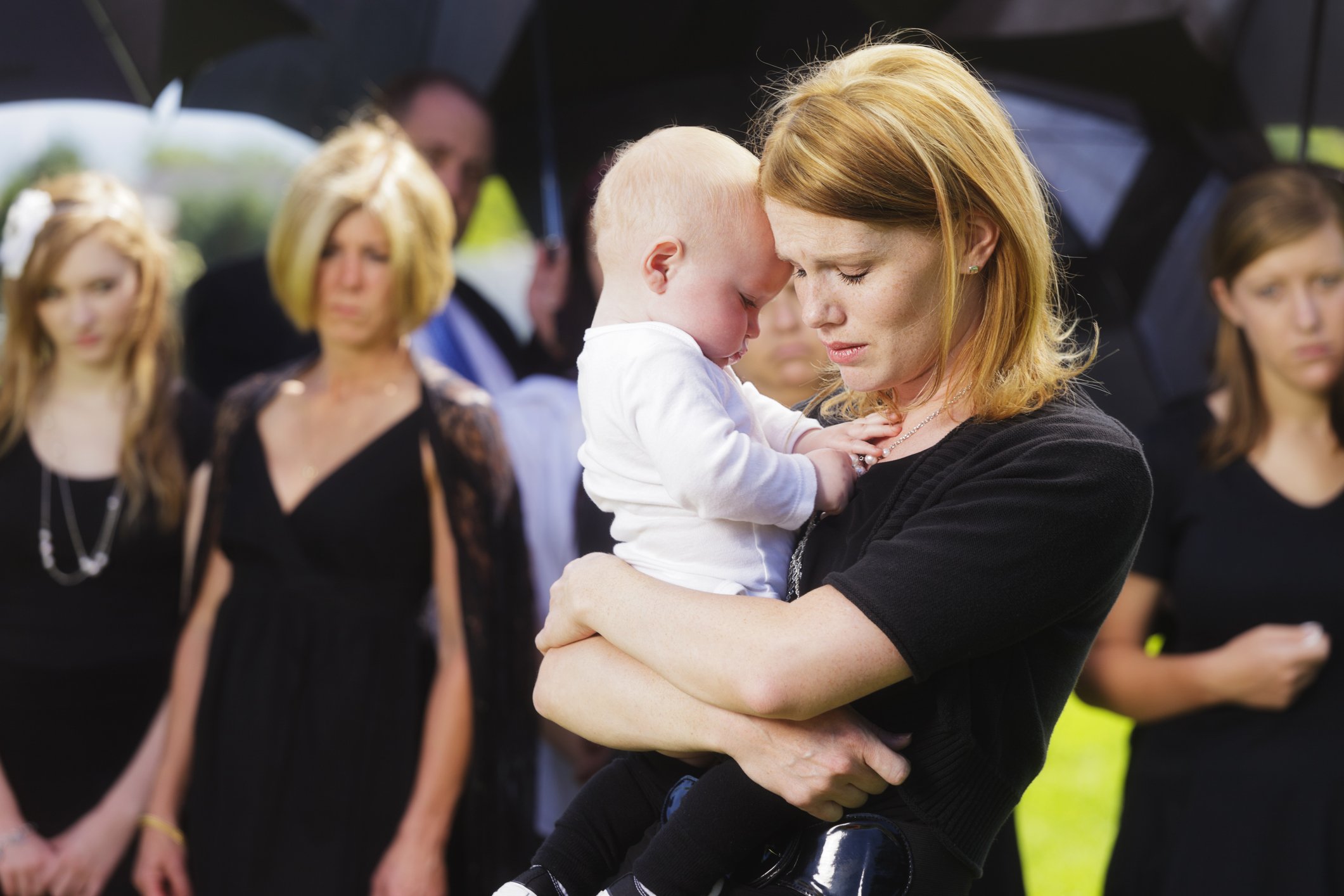 For illustration purposes only | Source: Getty Images
A few weeks after Daniel was laid to rest...
"I spent all my savings on Daniel's treatment. I need to find a job because I cannot starve my son," I told my mother-in-law, who I always called 'mom.'
And this is what she told me: "Sophie, keep going and stay strong. I'm here with you."
Those words were priceless and motivated me, but another worry instantly haunted me.
Do not mistreat your loved ones; you may never know when you might need their help.
"Thanks, mom, but I cannot afford to hire a babysitter for Chris. Where will I leave him while I work?"
My mom-in-law pondered for a while and offered to babysit my son while I immediately started working as a housekeeper for a wealthy family. I was not used to doing such chores, but I had no choice.
For illustration purposes only | Source: Pexels
I worked hard daily and sometimes overtime when they threw parties. They were rich and often had new reasons to celebrate.
A month flew by, and I got my first salary. The joy of bearing the envelope stashed with my first paycheck was incredible. With that delight came the thought about my bills, baby essentials, and groceries I had to get with this money.
It was my first-ever salary, and I wanted to treat my mom-in-law with her favorite apple cake. She was all I had to lean on and share my happiness and sorrow with. I lost my parents when I was little and never knew what parental love was until I met her.
I don't work on Sundays, so I baked a delicious cake and packed it in a lovely box with floral prints. It was a beautiful box that my owners had discarded after a party. Like many other things, it may have been garbage for my wealthy employers, but for me, it was a beautiful asset I couldn't easily afford.
I marched to my mom-in-law's house, holding the cake in one hand and Chris in the other. With joy bubbling in my heart, I knocked on her door, waiting to see her reaction.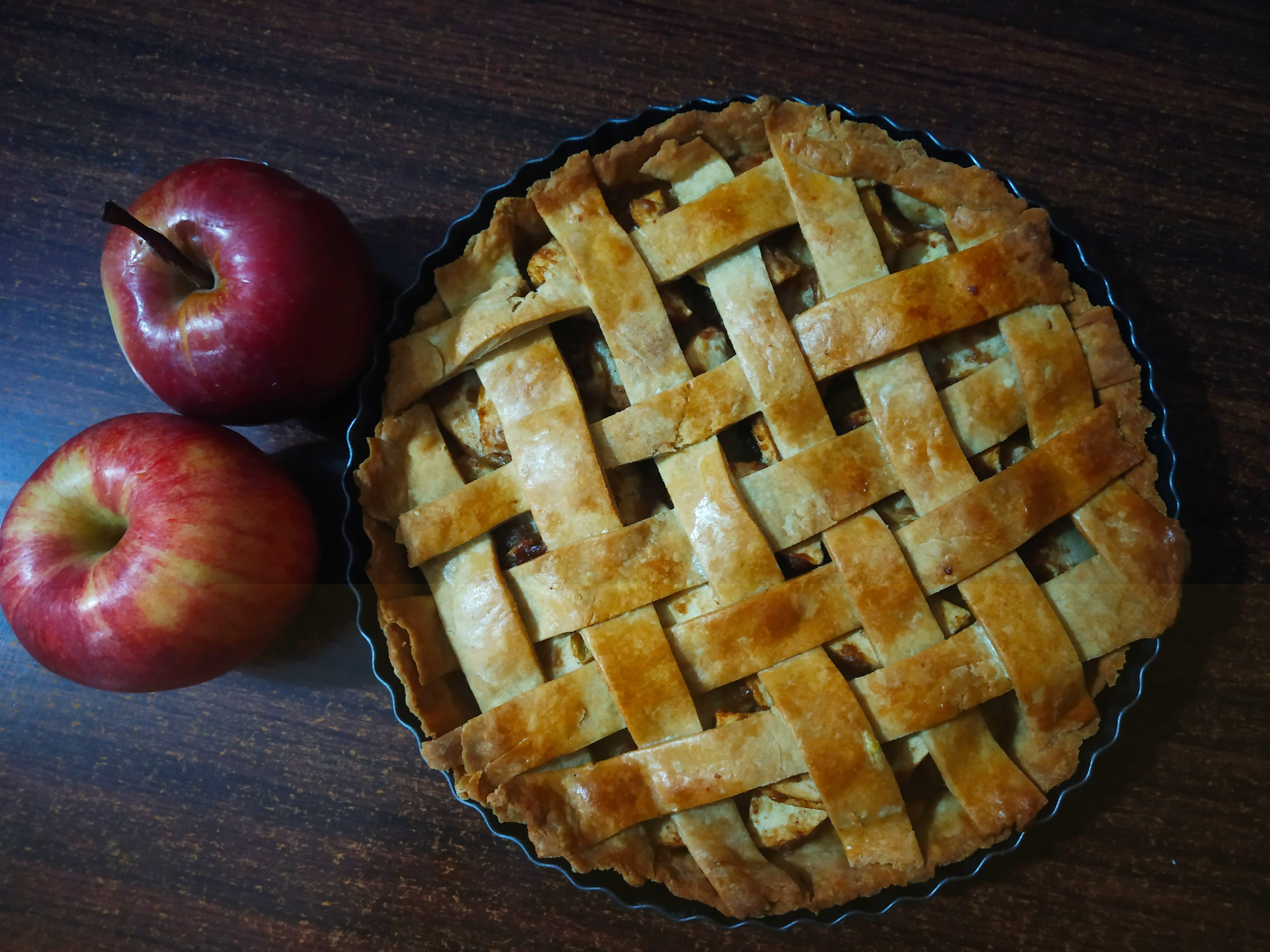 For illustration purposes only | Source: Unsplash
"Surprise!!" I shouted when she answered the door. I put my baby on the couch and embraced her, gently kissing her cheek, which was our family tradition.
"Hmmm, what's that lovely smell??!" she exclaimed, and when I showed her the cake, she was blown away.
"My favorite apple cake!! Thank you so much!!"
I then told her it was a special treat to thank her for helping me do my work while my son was safe and cared for at home.
"Mom, I'll get you something even better next month!!" I said and saw her eyebrows come together as she frowned.
"You got me just a cake?? I have enough food, and I don't want your cake if that's your only way of showing some gratitude. I WANT MONEY FOR BABYSITTING YOUR SON."
I was taken aback because I didn't see that coming. My mother-in-law demanded money from me for babysitting her own grandson. Who would do that? She has to be kidding, I thought. I remained speechless until my son started crying, snapping me to my senses.
I stared back into my mother-in-law's eyes, hoping she had joked. No, I was wrong.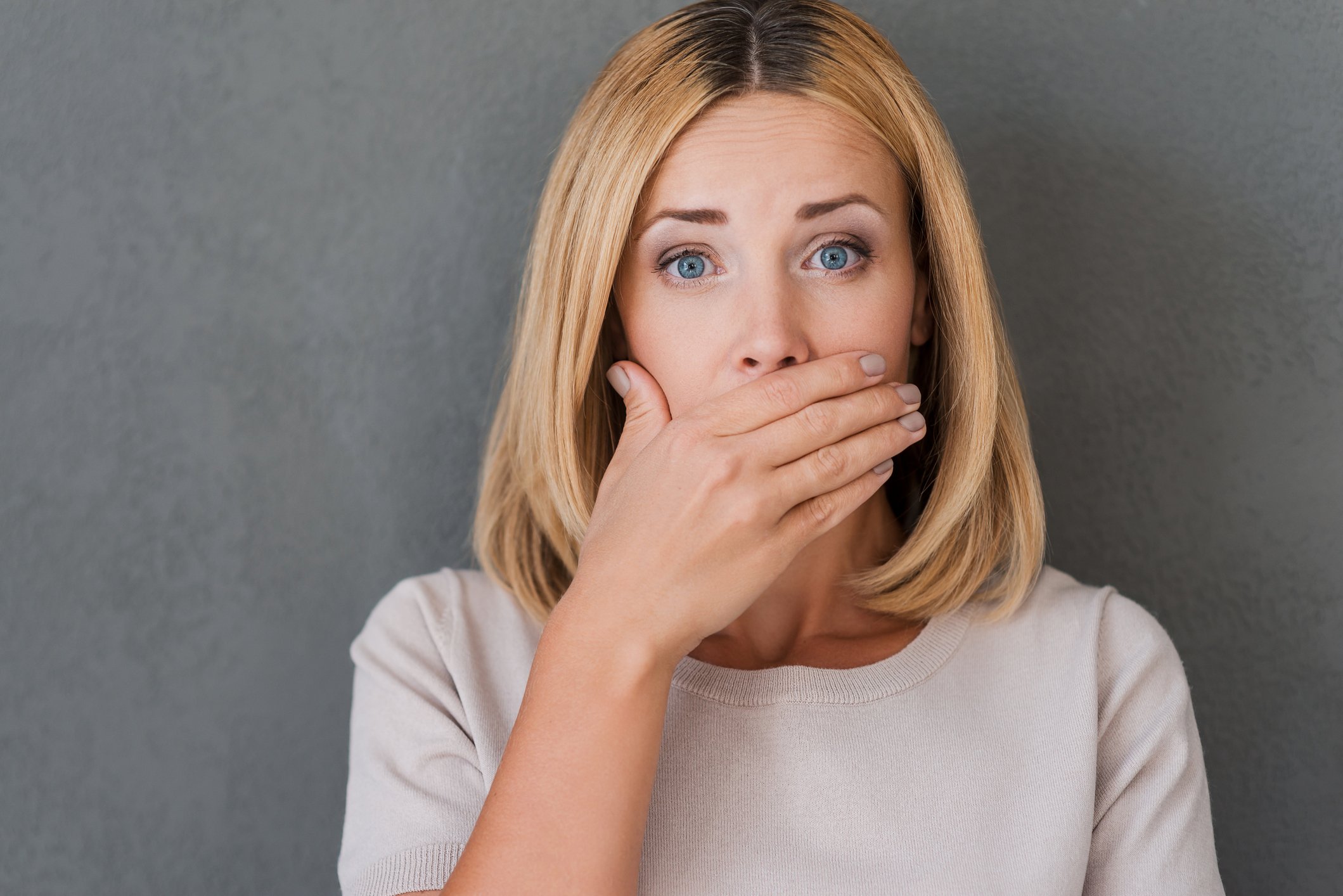 For illustration purposes only | Source: Getty Images
"Didn't you hear me, Sophie? I want money. I didn't do it for free," she added, tearing my heart apart. "I thought you'll understand and pay me without me having to ask you."
"But mom, I don't have money. I spent everything on the bills and groceries. Baby Chris had run out of diapers, so I had to get all his essentials," I argued politely.
"I don't babysit for free. I spent all my time looking after your son, changed his dirty diapers, tolerated him whining all the time, and put him to sleep while you enjoyed a calm day at work," my mother-in-law said.
At this point, I decided to take a stand for myself. I thanked her for all that she had done and walked away. Then I stopped, turned around, and said: "I'll take care of my son from now onward. You don't have to babysit him anymore. Thank you for being so helpful."
"Then don't come back to me begging for my help again. I don't want to see you anymore!" she yelled at me.
I walked away with my lips pressed and my spirits strong. I did not cry in front of her because I didn't want my tears to pull me down and make her think I was weak and easily beaten down.
The next day, I took my son to work. The owners were not happy about it. They had frequent guests and parties and often yelled at me to shut my baby up when he cried. I shuttled between work and my son and simultaneously struggled to save my job.
A year ticked away, and I was heading to the store to buy a new dress for my son's second birthday the following week. He was my only solid reason to smile, so I was ready to pull out all the stops to make him happy.
As I exited the store, my phone rang. I couldn't believe my eyes because it was my mom-in-law's call. She never contacted me for a whole year, and this surprised me. "Why is she calling me?" I thought as I answered the phone. I was stunned when all I heard for the first few seconds were her loud cries for help.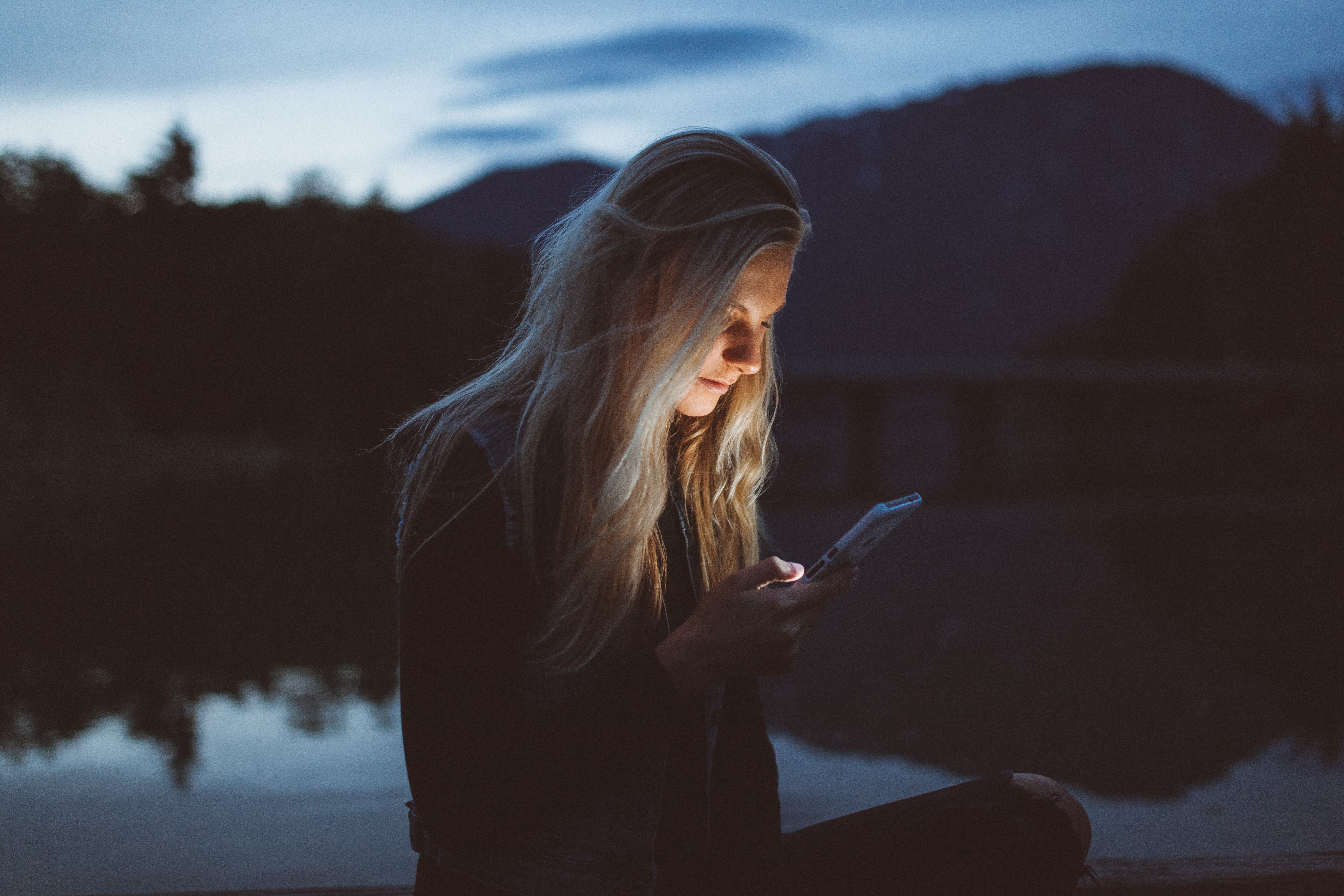 For illustration purposes only | Source: Unsplash
During that minute-long conversation...
"Sophie, can you please come over?" she began.
"Hey, there, mom, wha—what happened?"
"Darling, I need your help."
"My help?? With what??"
I could hear her coughing endlessly. It was loud and startling as if she was coughing on a loudspeaker.
"Can you please come over quickly? I need your help, Sophie."
I quickly hung up and hailed a taxi to rush to her. Moments later, carrying my asleep toddler on my shoulder, I arrived at my mother-in-law's house. It had been a year since I visited. The lawn was unkempt, garbage was scattered around, and it looked entirely different and untidy.
I walked in and saw my mother-in-law lying on the couch. I looked around, and it struck me: most of the furniture, her favorite paintings, artwork, and even rugs were missing. That explained why she sounded so loud on the phone. Her house was stripped of its glory.
She coughed and came to hug me. I vaguely embraced her and stepped back when she leaned to plant that traditional kiss on my cheek.
"Sophie, can you please stay with me? I have been sick for the last few months. I spent all my money on my treatment and had to sell a few things in the house to buy medicines."
"I don't want to go to a nursing home because I have no money. Even if I go there, I will be deprived of the love and care I need from my family. Please be with me and take care of me, darling. You and Chris are all I have."
The woman who demanded me money for babysitting her own grandson had come crawling to me, begging for my help in her old age. What should I do now, I thought. Take this as a golden chance to get back at her. Or do what my mother taught me when I was little?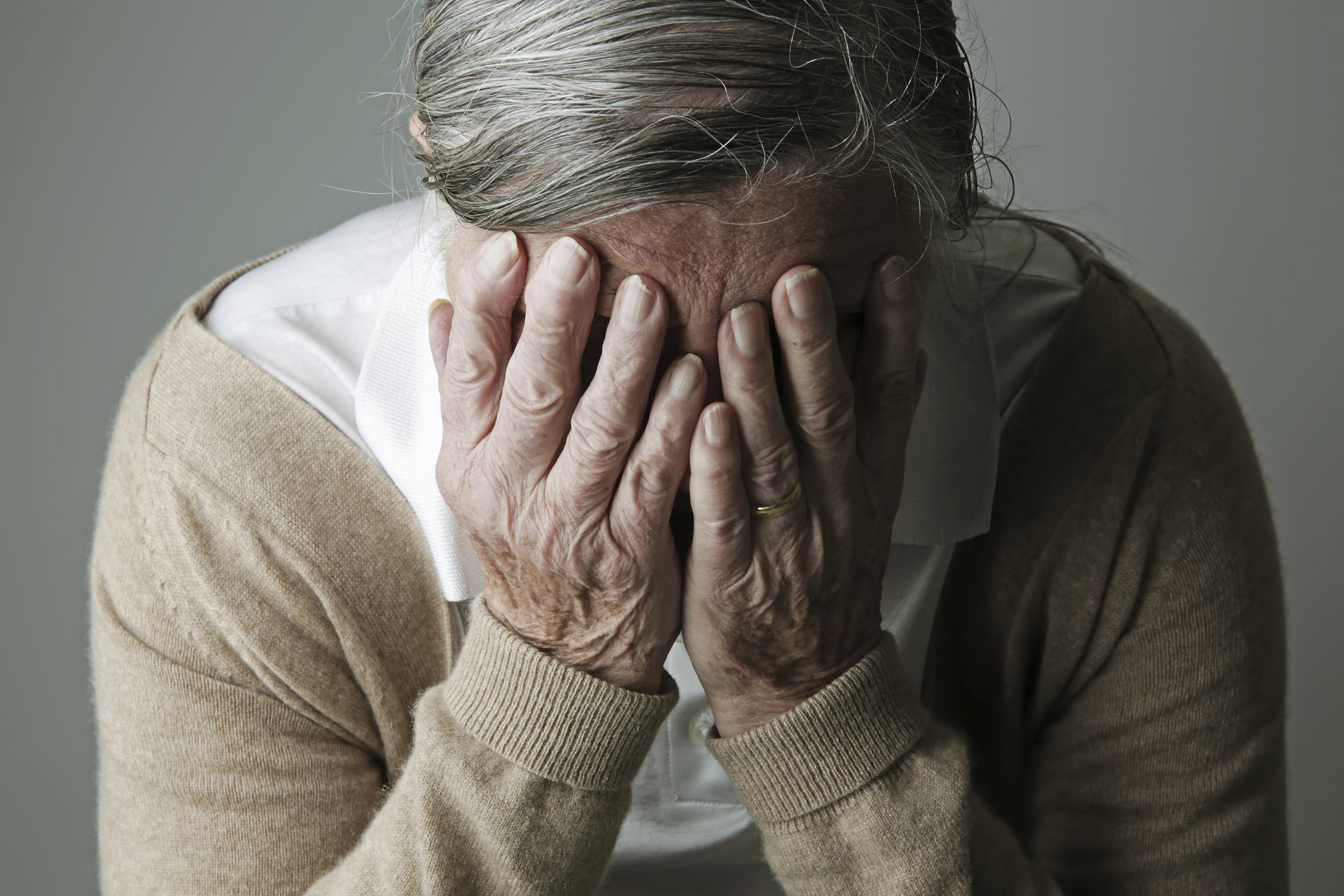 For illustration purposes only | Source: Getty Images
"I'll be right back!" I told her and left her house. I returned with my suitcase and Chris' crib a few hours later. My mother always told me:
"Never vent your frustrations on others and mistreat them because you were mistreated in the past. Only love and kindness can heal the deep wounds that no medicine can."
It was challenging, but I did my best to care for my mother-in-law. I worked while my son Chris stayed home with his grandmother. Though she could not move around like before, she watched over him while I was away.
I visited the church every Sunday, praying for my mother-in-law's health and recovery, and my prayers were answered. Her health was restored, and I thought she would ask me to leave because she'd wanted me to care for her only while she was sick.
Now that she had healed, I doubted she would want me around anymore. But my mother-in-law told me:
"It took me sixty years to realize this: What matters the most is not money but family, love, and kindness!"
Surprisingly, she asked me to stay back. She loved spending time with my son and told me our presence healed her body and soul. A few years flew by, and as happiness slowly got back into our crumbled lives, I lost my mother-in-law. She peacefully passed on in her sleep, and I thought it was the sad end of another chapter.
As I packed my bags to leave after the funeral, I got a call from my late mother-in-law's lawyer. He invited me to meet him at his office to discuss a will my mother-in-law had never told me about.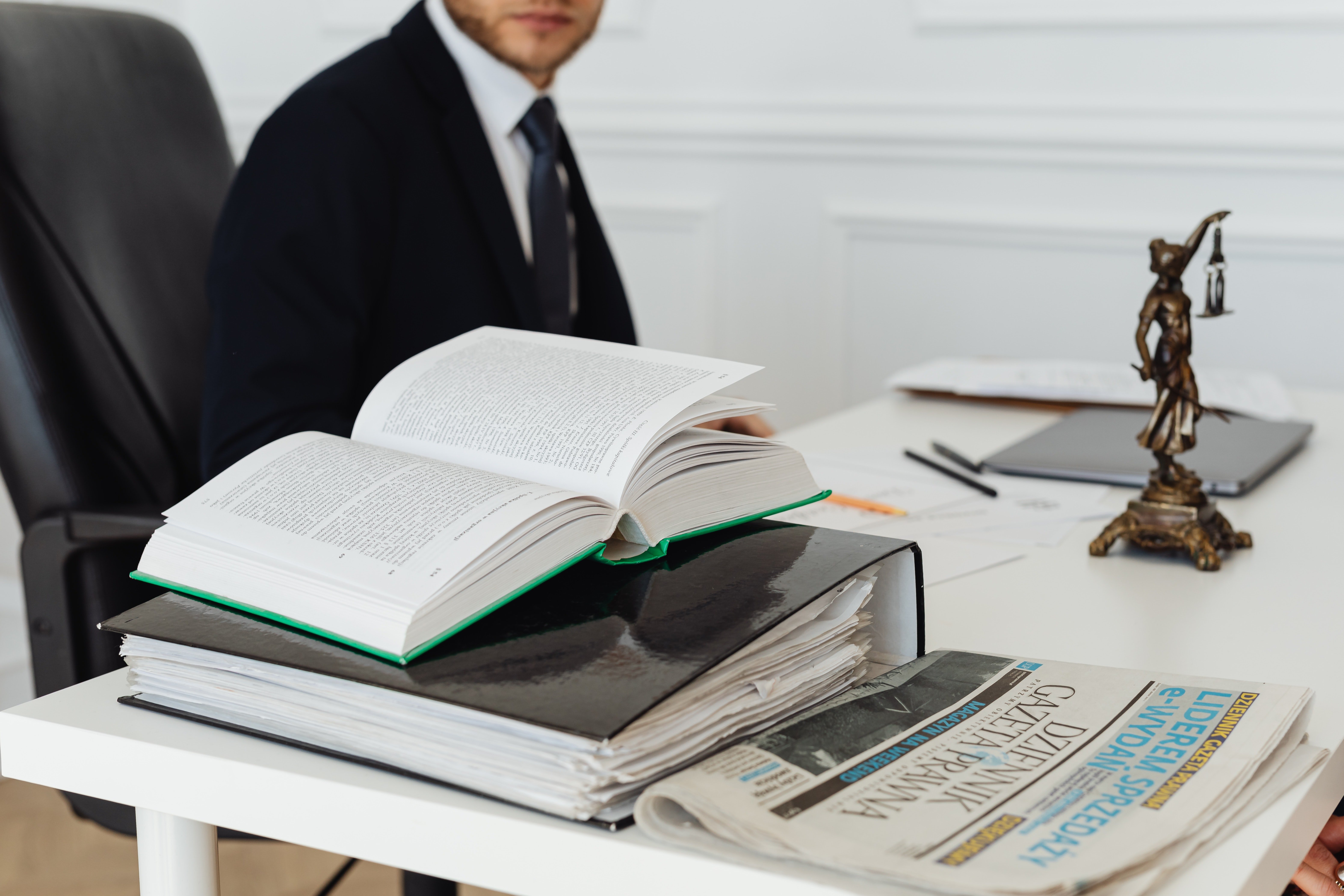 For illustration purposes only | Source: Pexels
I nervously sat in the lawyer's office the next day as Mr. Alex handed me an envelope. I tore it open and found a note in my mother-in-law's handwriting.
"Dear Sophie, please forgive me for being so cruel to you. Circumstances made me bad, but I'm not a bad person," it began as I kept reading the words that revealed the unseen true side of my mother-in-law.
"My late husband often mocked me for being jobless and only looking after my son. After he died, I worked three jobs to raise Daniel. But after he graduated, even he did not appreciate me and took me for granted. After Daniel died, I realized I had earned nothing by caring for the most beloved people in my life. Their ungratefulness irked me, so I decided to live for myself and make up for all the time and money I'd lost. You made me realize that money is not everything. I hope you and my grandson will accept the small token of my apology. With Love, Pauline."
I looked up at the lawyer with tears streaming down my face as he handed me a copy of my mother-in-law's will.
"Mrs. Wilkins, please sign here."
My mother-in-law had bequeathed her treasured house to my son and me. I didn't know whether to be happy or sad. Maybe I could've tried to understand my mother-in-law better. Was it too late to realize that circumstances had portrayed her as a terrible person when she was genuinely a sweet woman?
I signed the papers and left. I continue to live in her house with my son, and sometimes, I still feel haunted by her memories. I forgive her, and I pray she rests in peace with her husband and son.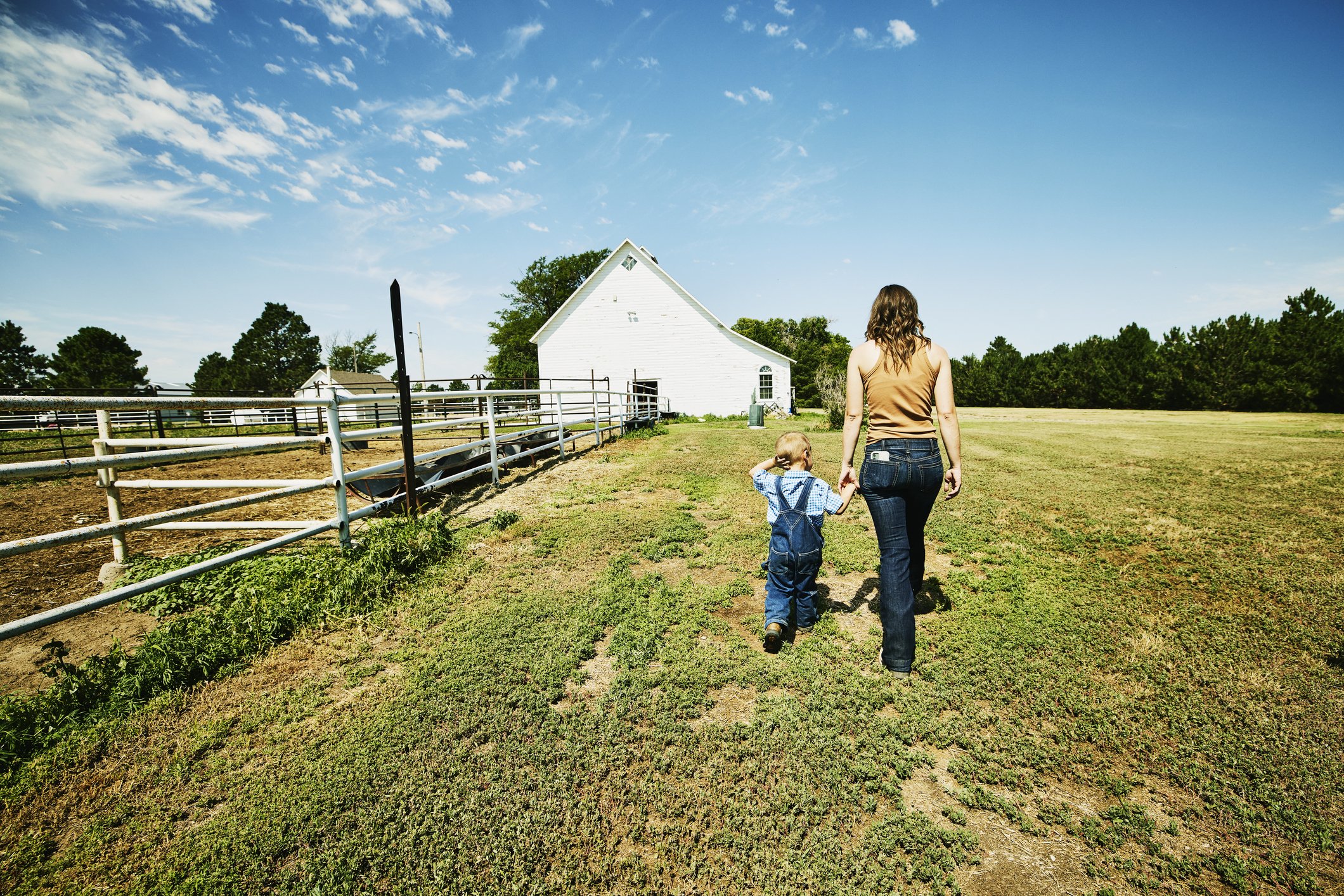 For illustration purposes only | Source: Getty Images
What can we learn from this story?
Never let your past tamper with your future. Your past cannot be altered, so there is no point in punishing your future. Despite her mother-in-law demanding money to babysit her child, Sophie ran to her aid when bedridden.
Do not mistreat your loved ones; you may never know when you might need their help. When Sophie refused to give her money for babysitting Chris, Pauline told her not to visit her again. She had no clue that she would crawl to her daughter-in-law for help a year later.
Share this story with your friends. It might brighten their day and inspire them.
A woman flees from her husband, who treats her like a maid, and waits for a chance to teach him a lesson, unprepared for what is about to come her way. Click here to read the full story.
This piece is inspired by stories from the everyday lives of our readers and written by a professional writer. Any resemblance to actual names or locations is purely coincidental. All images are for illustration purposes only. Share your story with us; maybe it will change someone's life. If you would like to share your story, please send it to info@amomama.com.
Subscribe if you like this story and want to receive our top stories!