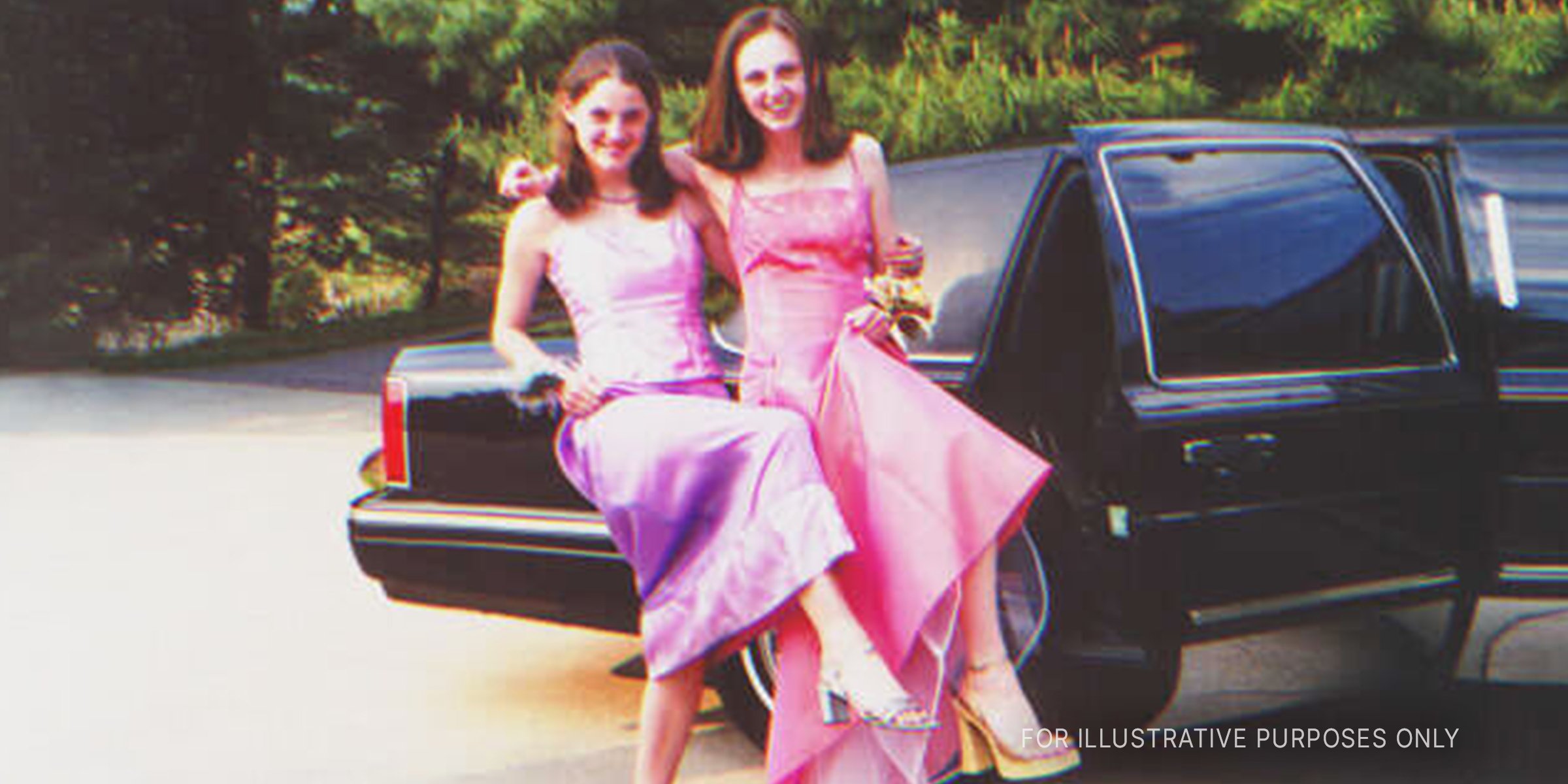 Getty Images | Two young girls standing near a black car.
'Meet Your New Mom!' Girl Is Stunned When Widowed Dad Brings Her Best Friend Home — Story of the Day

When a woman boarded a flight to pay a surprise visit to her father, she looked forward to meeting his fiancée. However, she was stunned to see her childhood best friend standing inside his house hours later. "What is she doing here?" the woman asked angrily.
After graduating from one of the best universities in town, Jane got hired at a multinational company. She worked there for five years before setting up her own clothing business in New York. Since her father, Jason, was wealthy, she had no difficulty getting the initial investment.
Jane lived a seemingly perfect life until her mother died of cancer a year later. Watching her mother lifeless in a wooden coffin was the worst moment of her life. She felt her heart break into a million pieces when her father cried like a baby at the funeral.
"Take me away with you, honey," he cried while looking at his wife's coffin.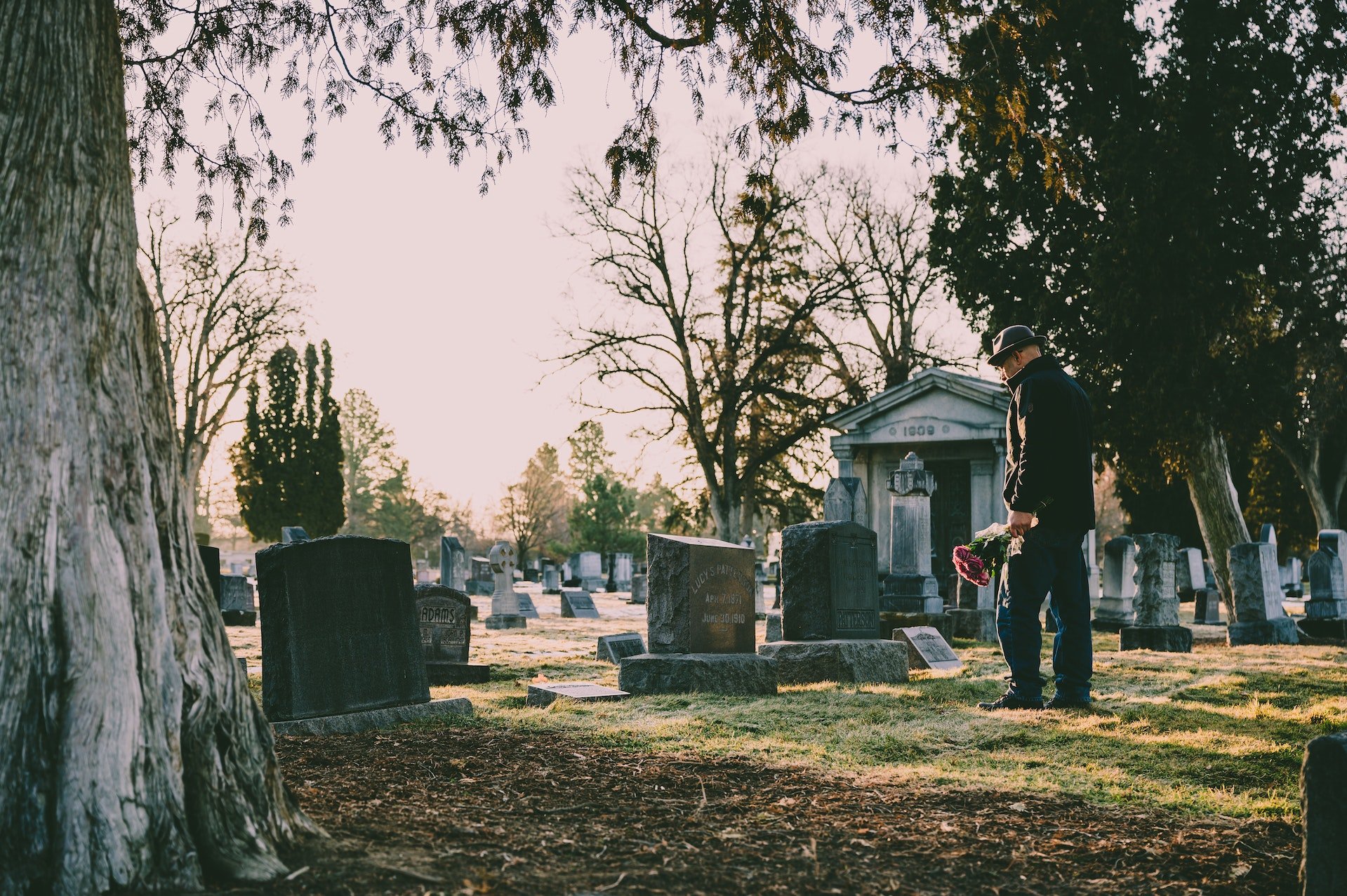 For illustration purposes only. | Source: Pexels
Two years later, Jane could still recall how she felt watching her father cry. She spent two months at her father's place after the funeral and tried her best to cheer him up, but living without his beloved wife seemed impossible to Jason.
After returning to work, Jane called her father every weekend. She would ask him if he had made new friends in his small hometown or if there was any woman who seemed interesting to him.
Whenever Jane talked to her father, she realized he was getting depressed. He only spoke about his late wife and how much he missed her. Jason didn't want to go outdoors or meet new people, but Jane insisted otherwise. She asked him to go for a walk in the park every evening because she believed it would make him feel better.
"OH, MY GOD!" Jane exclaimed. "That is so cool, Dad!"
About two and a half years after her mother's death, Jane felt her father was in a different mood when she heard his voice over the phone. She heard him laugh for the first time in a while.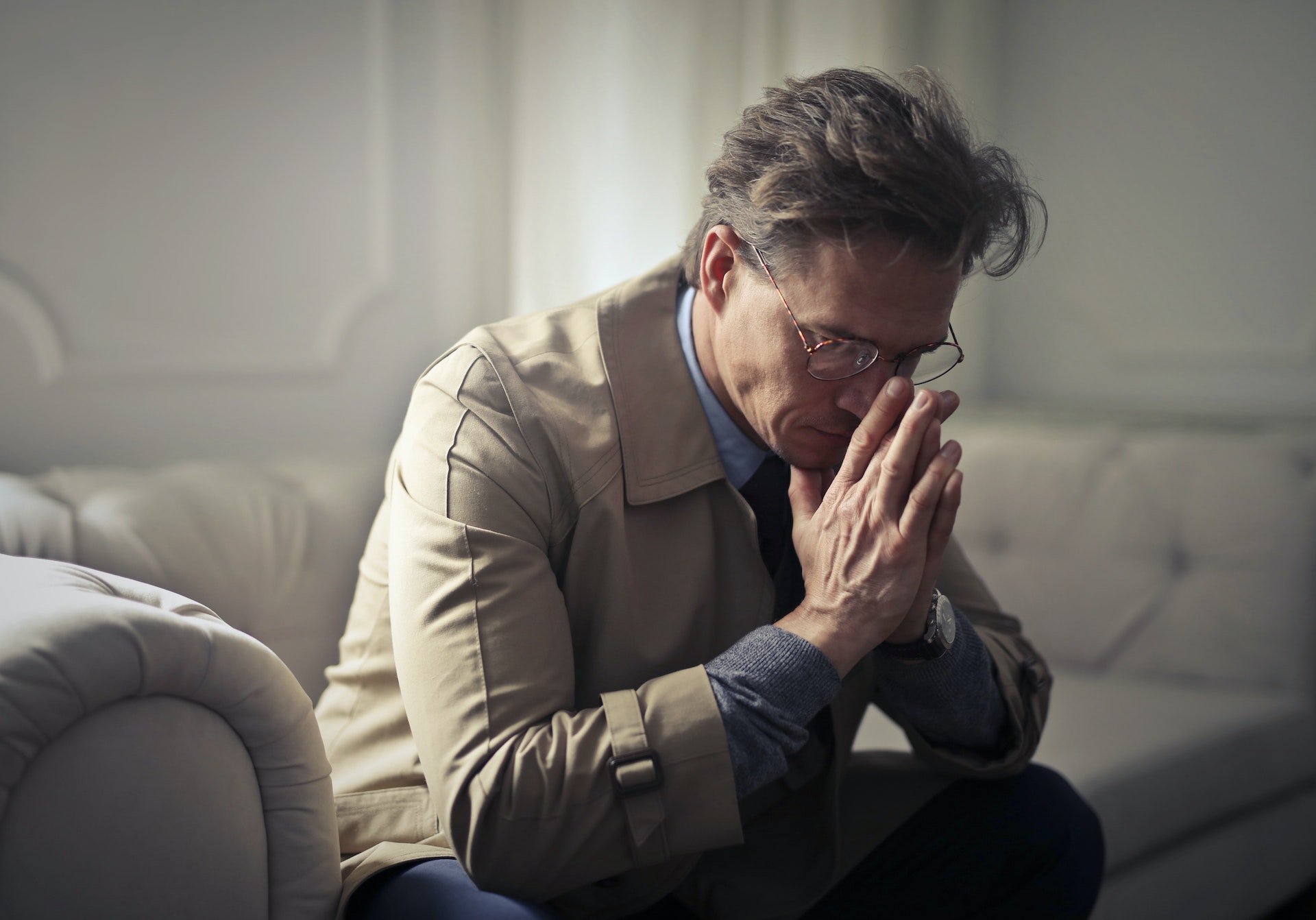 For illustration purposes only. | Source: Pexels
"I love that you are so happy today, Dad!" she told him. "I always want you to enjoy life like this."
"There's a reason why I'm happy. Do you want to know what it is?" Jason chuckled.
"Really?" Jane asked curiously. "Please tell me!"
"I met this woman at a nearby café, Jane. Her name is Chloe, and she works as a waitress there. She―"
"OH, MY GOD!" Jane exclaimed. "That is so cool, Dad!"
"I went for coffee earlier today, and we chatted for a bit," Jason revealed. "She seems like a lovely woman."
"I'm so happy you finally made a new friend, Dad!" Jane cheered.
A few weeks later, Jane was on the phone with her father again when she learned he had gone on a few dates with Chloe. She felt happy for her father because she hadn't seen him talk about someone so passionately during the past two years. While talking to him about Chloe, Jane felt he was pretty serious about his relationship. However, she wasn't sure what the waitress felt about her father.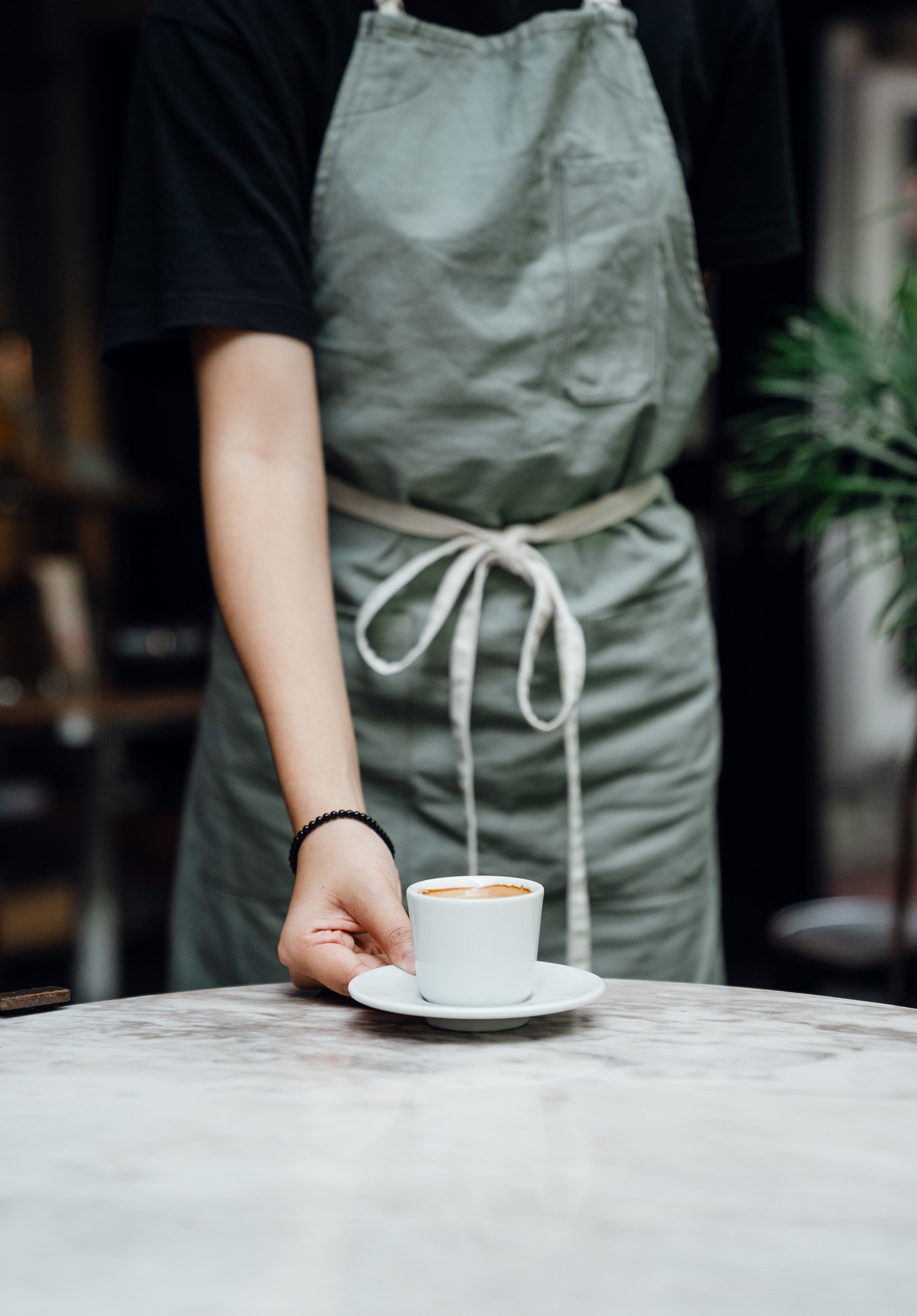 For illustration purposes only. | Source: Pexels
As time passed, Jane stopped calling her father every weekend. She felt relieved after learning about his new relationship., and she didn't worry about him as much as she did before. Instead, she spent more time at work and focused on her business.
A few months later, Jane called her father because she hadn't talked to him for weeks. However, he didn't receive her call then but sent a few pictures later that evening.
"Wait, what?" Jane gasped when she looked at the photos her father had sent.
It turned out that Jason had gotten engaged to Chloe. He sent Jane photos of the diamond ring he had bought for his fiancée.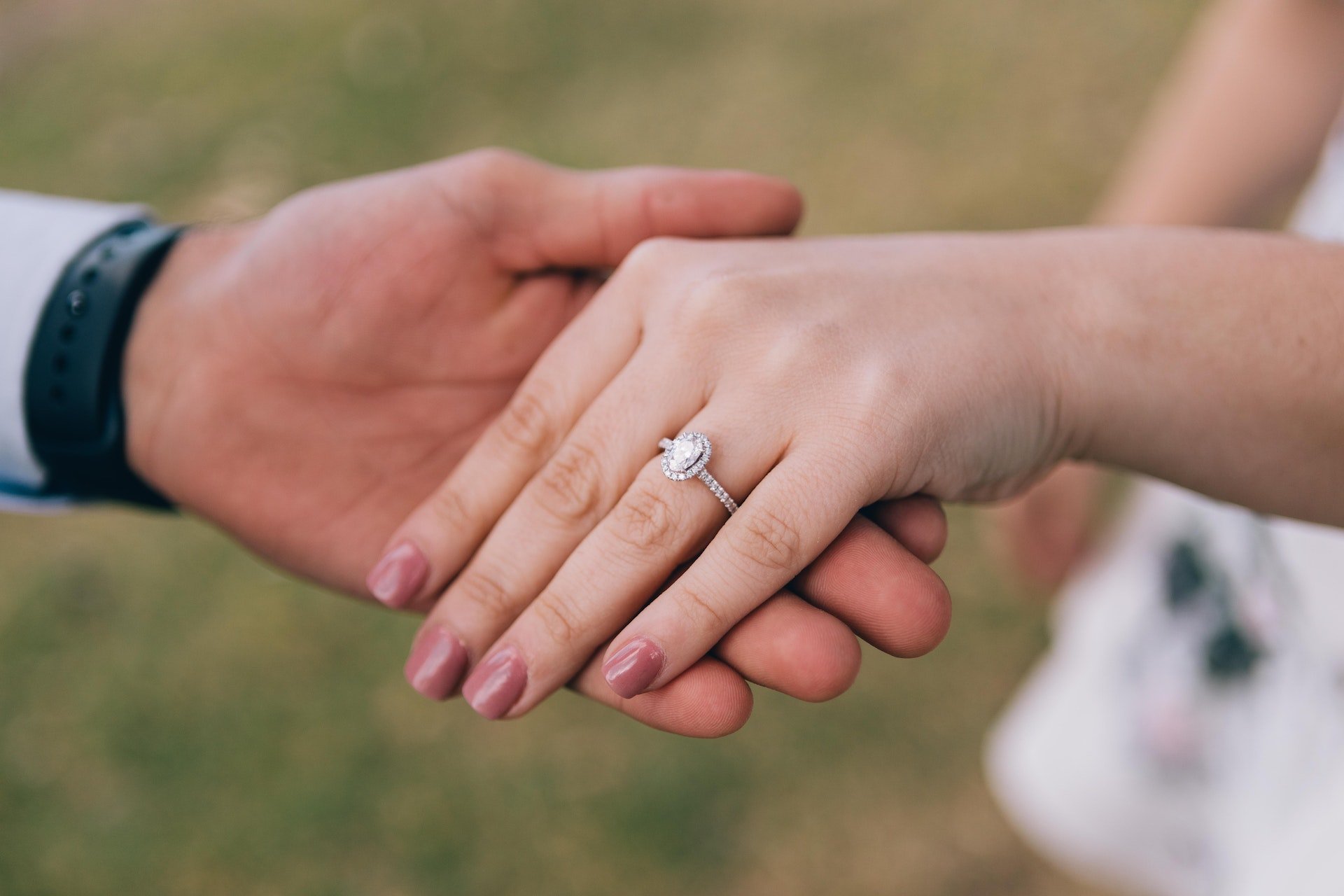 For illustration purposes only. | Source: Pexels
"But I wanted to meet your fiancée first, Dad!" Jane complained over the phone. "This isn't fair! You made such a big decision without me."
"Oh, c'mon, Jane!" Jason chuckled. "It all happened so quickly that I never got to share anything with you."
"I'm booking the next flight to your place, Dad," Jane said. "I want to meet Chloe. I want to see for myself who she is, what she looks like, and I also haven't seen you in a long time."
"No, wait!" Jason paused. "You don't need to book two flights a month to see me."
"Two flights? What do you mean, Dad?"
"Well... Chloe and I have decided to get married next month. You can book the flight to attend our wedding."
"Really?" Jane was shocked. "I mean, you're right about buying one ticket, but... Okay, I won't visit you this month."
After hanging up, Jane thought she should surprise her father by visiting him two weeks before his wedding. She immediately booked the tickets and waited for the day she would meet him.
"I didn't tell you about Chloe or show you her photos because I thought you wouldn't let me marry her, Jane," Jason explained.
Jane thought her father would be shocked to see her, but she had no idea that a big surprise awaited her in her hometown. She was unaware that meeting her father's fiancée would change her perspective on his marriage.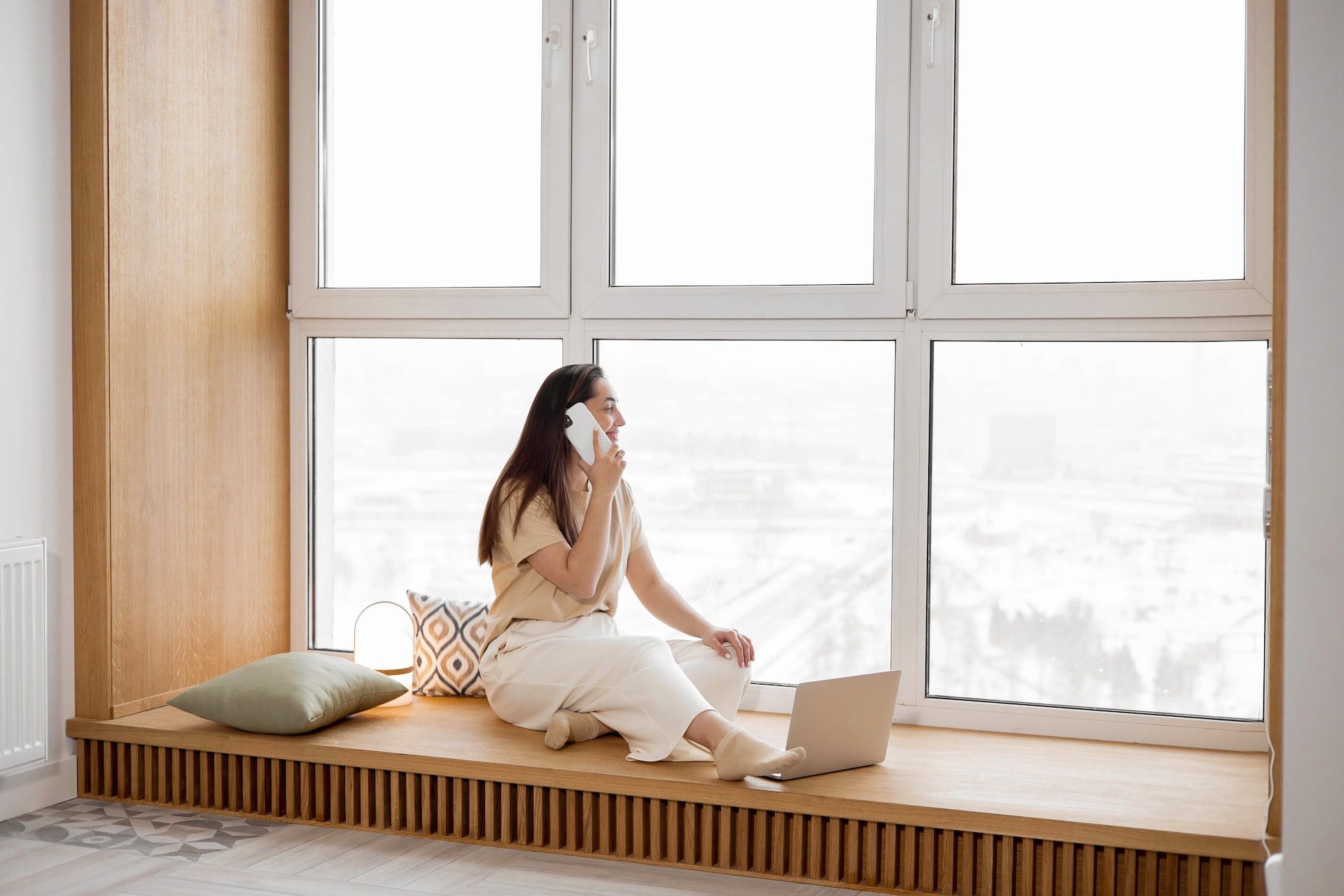 For illustration purposes only. | Source: Pexels
Jane was excited to meet her father on the day of her flight. After reaching her hometown, she booked a cab to his house, knocked on his door, and waited to see his reaction.
"Jane!" he exclaimed, spreading his arms to hug his daughter. "I had no idea you would come so soon!"
"I wanted to surprise you, Dad!" she replied and hugged her father, but her smile suddenly faded when she looked at his fiancée standing inside his house.
"Meet your new mom!" Jason said while walking towards Chloe. Then, he stood beside her and put his arm around her shoulder.
"Chloe?" Jane covered her mouth with her hand. "I can't believe this is you."
"I didn't tell you about Chloe or show you her photos because I thought you wouldn't let me marry her, Jane," Jason explained. "She brought me out of the bubble of sadness I was living inside after your mother's death. Chloe has helped me so much. She made me feel alive again."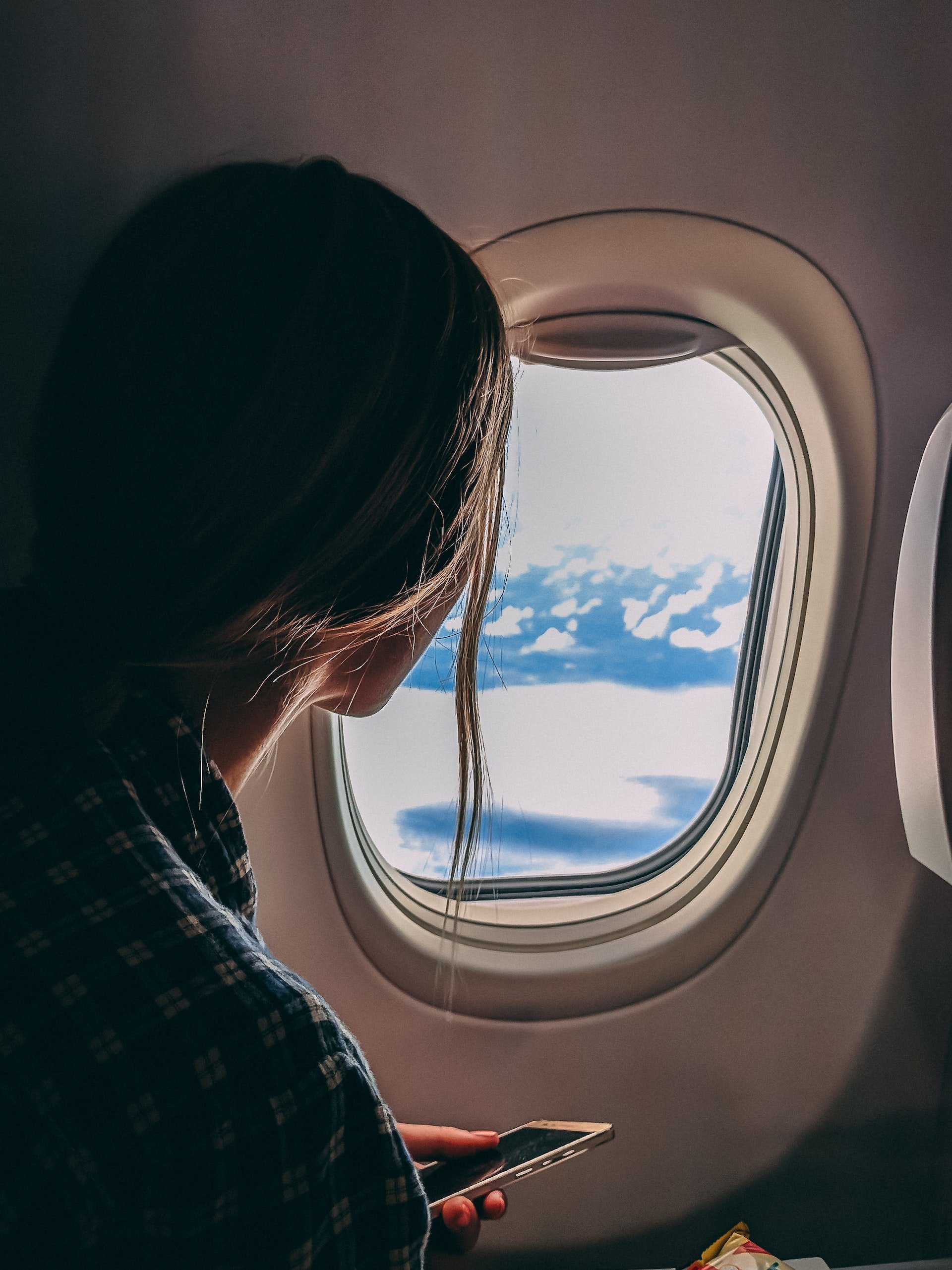 For illustration purposes only. | Source: Pexels
Jane couldn't believe that the woman his father had been raving about was, in fact, her childhood best friend. Chloe was Jane's classmate in school, and the girls were best friends until a rift forced them to part ways.
Chloe's father wasn't as wealthy as Jason. The girl lived in a small house with zero luxuries, while Jane enjoyed numerous amenities growing up. When the girls were kids, their family's financial statuses never bothered them. However, Chloe became envious of Jane once they started high school.
The girls were still friends until Jane started dating a boy that Chloe secretly admired. When Chloe saw them having lunch together, she stomped toward Jane and told her not to talk to her ever again.
"But why?" Jane asked, but Chloe left without responding.
Later that day, Jane learned why Chloe got offended. "But I had no idea you like him too, Chloe. I would have never gone out with him if I knew about your feelings."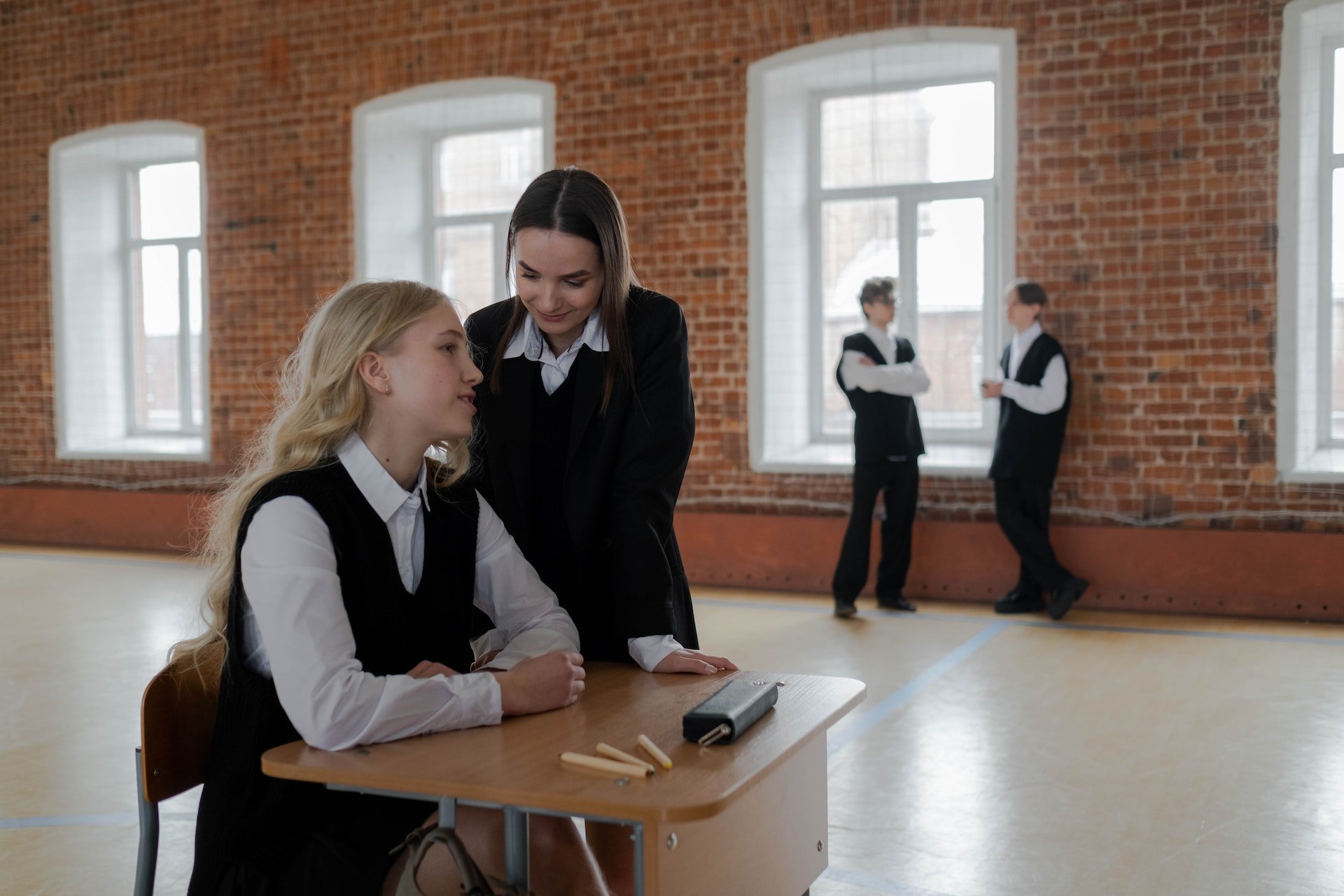 For illustration purposes only. | Source: Pexels
Jane tried to apologize, but Chloe wasn't ready to hear anything. Instead, she stopped talking to Jane and blamed her for deliberately dating the man she liked.
During the final days of high school, Jane got an offer from the college she and Chloe had always dreamt of. She was offered a scholarship based on her academic achievements, but Chloe believed Jane got the admission because she was rich.
Once Jane started attending college, she lost contact with Chloe. The girls never met until Jason introduced Jane to Chloe at his house. She's only dating him for money, Jane thought when she realized her father was planning to marry Chloe.
"So, you're here to talk about my relationship with Jason, right?" Chloe asked Jane as she sat across the table.
Jane was one of the high scorers in her class, while Chloe mainly attended parties and sleepovers. When Chloe learned about Jane's admission offer, she promised to take revenge because she thought Jane had always tried to prove that she was better than everyone else. After seeing Chloe standing next to her father, Jane thought this was her revenge.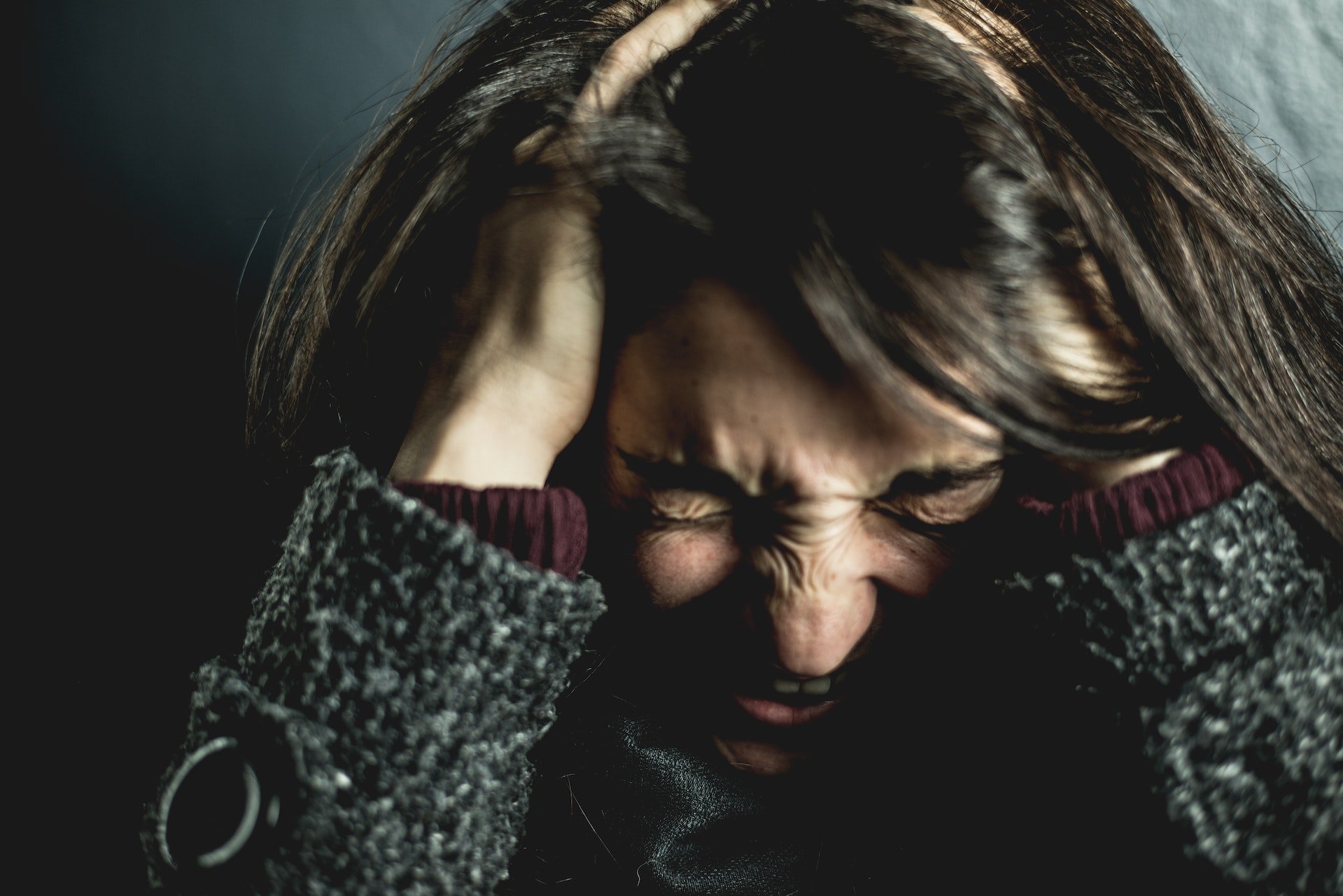 For illustration purposes only. | Source: Pexels
The following day, Jane woke up and headed towards the nearby café to talk to Chloe. She wanted to speak to her in Jason's absence and thought visiting her workplace was the best option.
When Chloe saw Jane walk through the entrance, she smiled and asked her to sit at the table in the corner. "I'll be right back," Chloe said before she approached her colleague and asked her to handle the customers on her behalf.
"So, you're here to talk about my relationship with Jason, right?" Chloe asked Jane as she sat across the table.
"Yes," Jane nodded. "You got that right. I know why you're with him. You have your eyes on his wealth, right?"
"What? No, Jane," Chloe shook her head. "That's not true. Not at all!"
"Don't lie to me, Chloe," Jane rolled her eyes. "I know you always envied me back in school and thought I got an offer from the best college because my Dad gave them money or something. I am sure not much has changed since then."
"Are you kidding me?" Chloe looked at Jane with eyes wide open. "We were kids back then, okay? I don't care about your or Jason's money anymore. I can't believe you still think I'm the same teenager, Jane."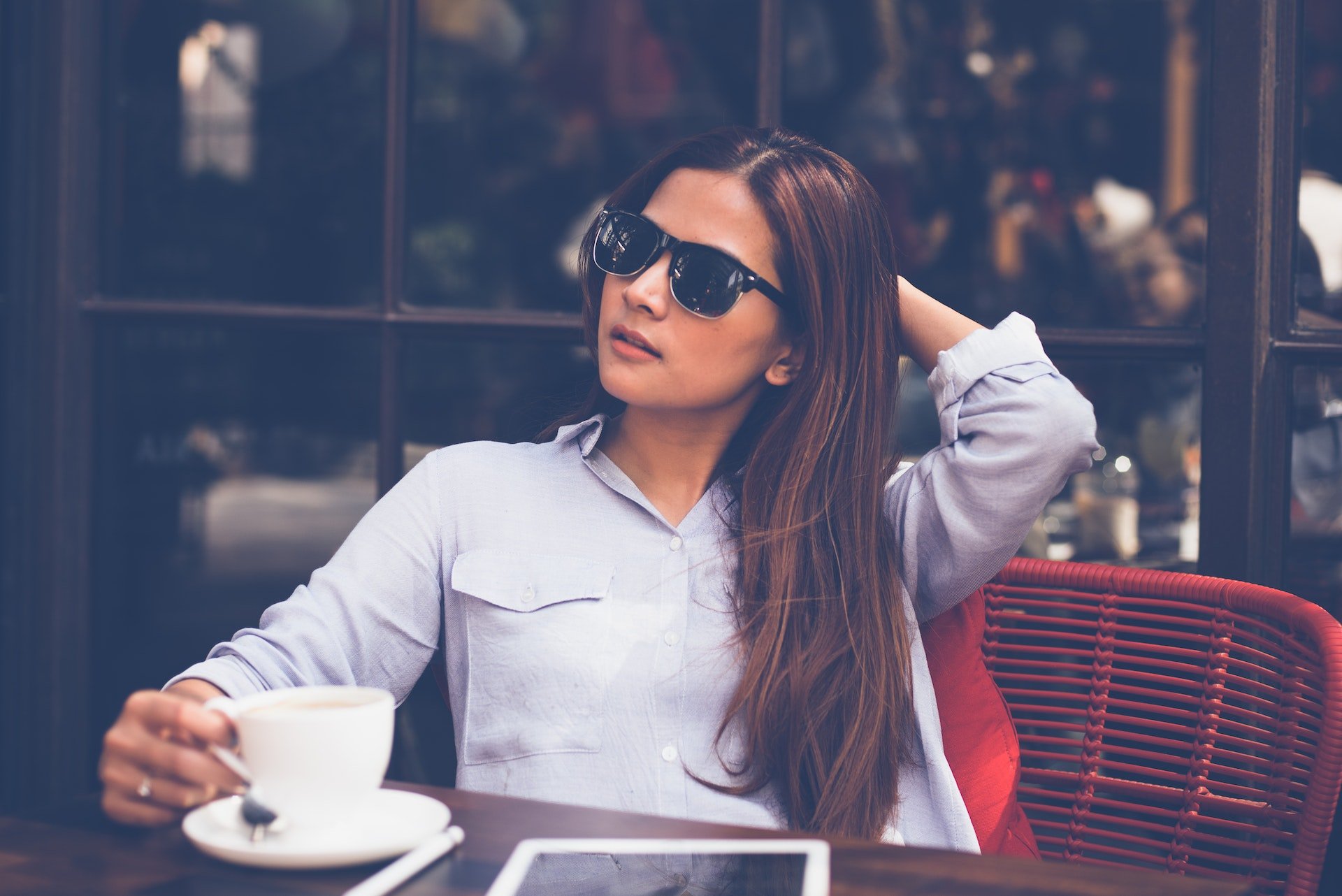 For illustration purposes only. | Source: Pexels
Part of Jane wanted to believe what Chloe said, but part of her suspected she was lying. She thought it would be better to talk to her father about Chloe's intentions.
However, when Jane told Jason what had happened between them in high school, he told his daughter she was overthinking.
"You were teenagers back then, Jane," he said. "I'm sure Chloe doesn't have any malicious intentions. She is a caring woman with a pure heart. All she needs is a man in her life."
"No, Dad," Jane argued. "I know Chloe is a charmer, pretending to care for you because she has her eyes on your property. All she cares about is money, trust me."
When Jason refused to believe Jane, she asked him to delay his wedding for some time because she wanted to prove Chloe wrong.
"Honey, you don't need to worry about me," Jason told his daughter. "I have worked with different people for decades, and I can tell when someone is lying. I am certain Chloe will never betray me. She loves me as much as I do, and we are ready to tie the knot."
Jane didn't argue with her father, but she still didn't want him to marry Chloe. I'll have to come up with something before it's too late, she thought.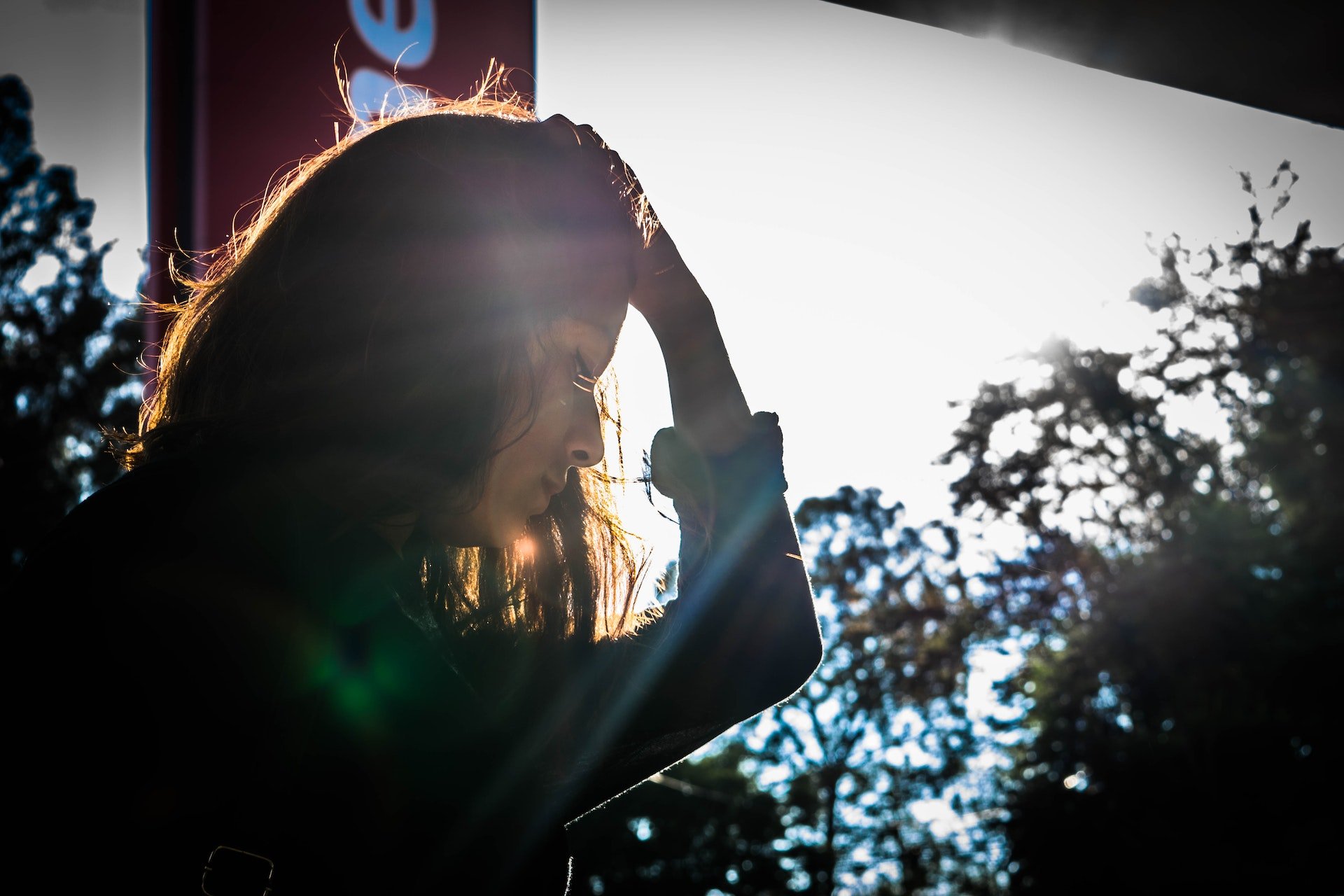 For illustration purposes only. | Source: Pexels
A few days later, Jane was at her father's house when she received a call from the local hospital. "I am calling to let you know that Mr. Jason was brought to our hospital by the first responders. He got into an accident, and his condition is critical. Please come to the hospital as soon as possible," the receptionist told Jane.
Jane rushed to the hospital and was shocked to see her father lying still on the hospital bed. "Dad!!" Jane whispered while looking at him through the glass window. "I won't let anything happen to you."
Jane was surprised when she heard Chloe's conversation with Jason.
When Jane met the doctors, they told her that Jason's condition was critical. They were trying their best to save him, but they couldn't guarantee his survival.
Jason stayed at the hospital for the next few days while Jane and Chloe tended to all his needs. The doctors were doing everything to treat his injuries, but the old man thought he wouldn't make it.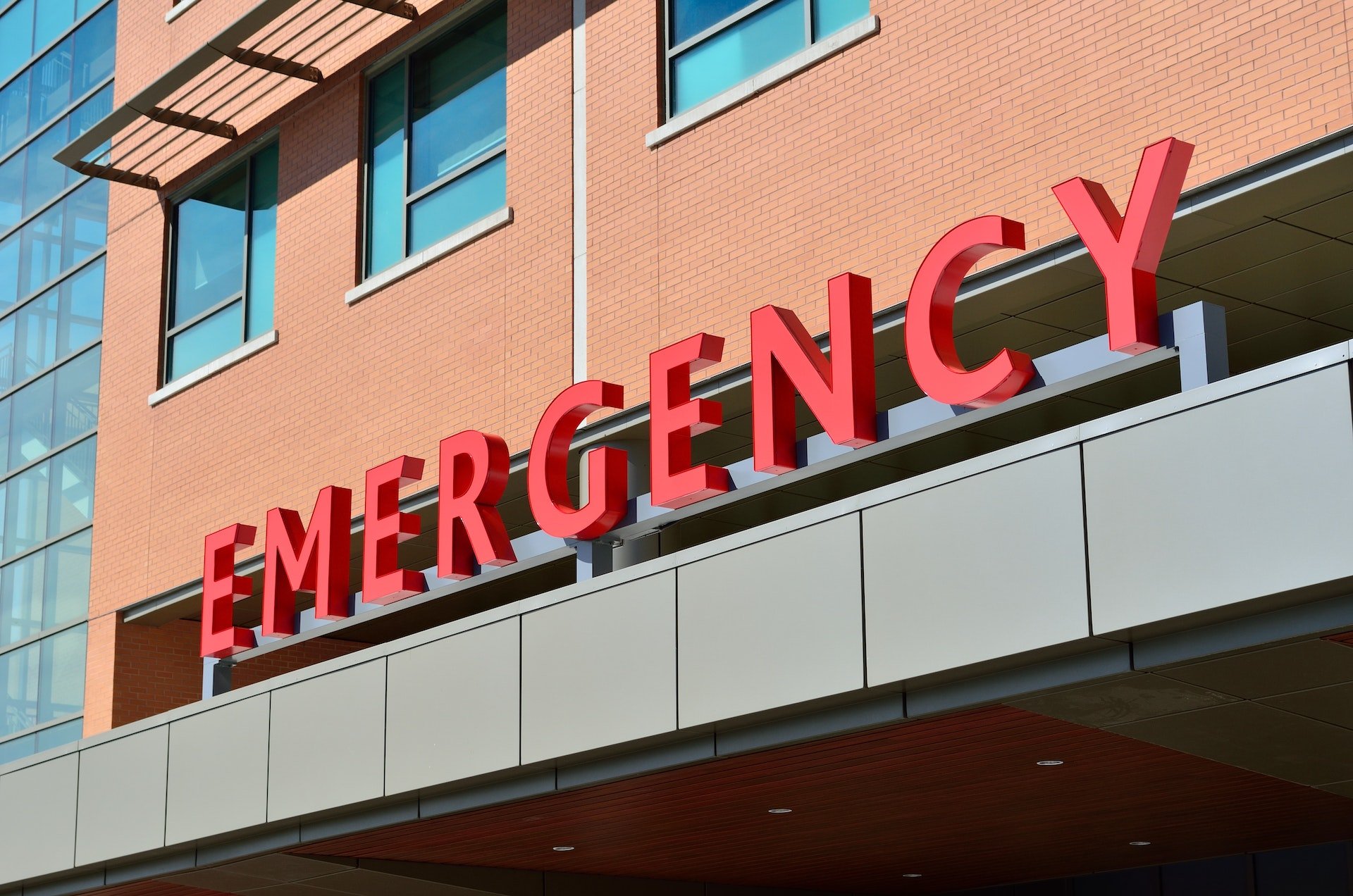 For illustration purposes only. | Source: Pexels
"Jane, I think it's time for me to rewrite my will," he told his daughter before shifting his gaze to Chloe.
"I will split my property equally between you and Jane," he told his fiancée. "You both are the only family I have."
"Why me?" Chloe asked. "I'm not your family yet, Jason. I think Jane deserves all your wealth. I believe you should leave everything to her."
"You've helped me so much, Chloe. You―" Jason tried explaining, but Chloe interfered and strictly instructed him not to rewrite his will to include her name in it.
"I just want you to recover quickly, Jason," she told him.
"I want to see you stand on your feet again, okay?"
Jane was surprised when she heard Chloe's conversation with Jason. She couldn't believe that her ex-best friend had refused to inherit a part of Jason's estate that could change her life forever.
Jason's condition improved as days passed, and the doctors soon allowed him to go home. However, they strictly instructed him to hire a professional physiotherapist who could teach him to walk again.
For the next few weeks, Chloe stayed with Jason and took care of him. They hired a physiotherapist who helped Jason walk again and told Chloe how to care for him. Eventually, the old man was back on his toes almost a month after the accident.
Once Jason fully recovered, Jane told him she realized she was wrong about Chloe. "I saw her take care of you like you were her family. She really loves you, Dad. I think you chose the right woman," Jane said.
The following month, Jason and Chloe tied the knot in an intimate ceremony. Meanwhile, Jane felt happy that her father found true love after years of immense grief. Later, she became best friends with Chloe and looked forward to visiting her father's house on special occasions.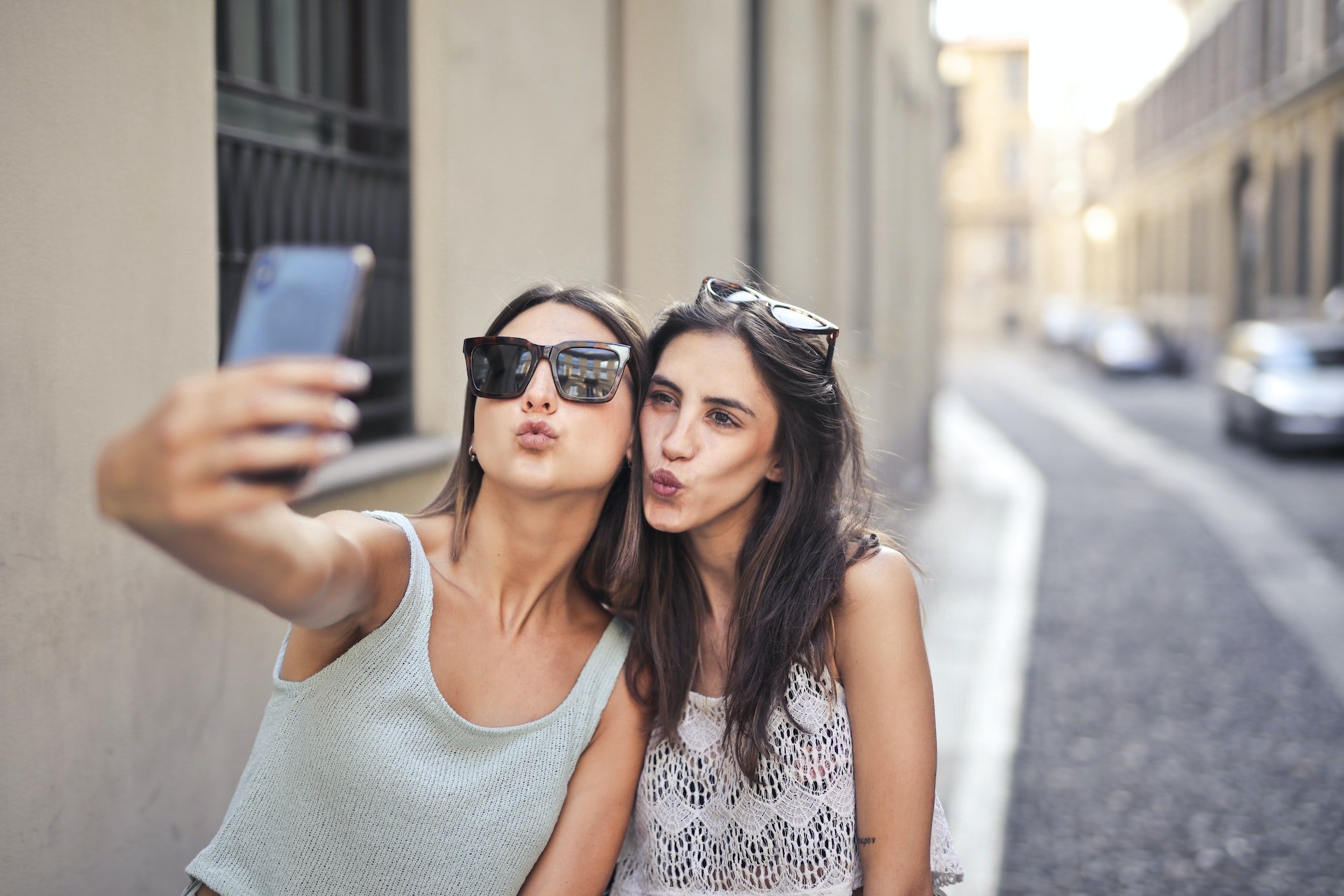 For illustration purposes only. | Source: Pexels
What can we learn from this story?
People change with time. Jane thought Chloe was still the same person she was years ago and refused to believe that she was faithful to Jason. Only fate's plans proved that Chloe had indeed changed as a person.
Love knows no boundaries. Jason fell in love with Chloe despite knowing she was Jane's classmate. Their relationship proves age is just a number. It's the compatibility that matters.
Share this story with your friends and family. It might inspire them and brighten their day.
Click here to read another story about a widowed father who helped a poor woman at a grocery store and noticed she was the carbon copy of his late wife.
This piece is inspired by stories from the everyday lives of our readers and written by a professional writer. Any resemblance to actual names or locations is purely coincidental. All images are for illustration purposes only. Share your story with us; maybe it will change someone's life. If you would like to share your story, please send it to info@amomama.com.
Subscribe if you like this story and want to receive our top stories!