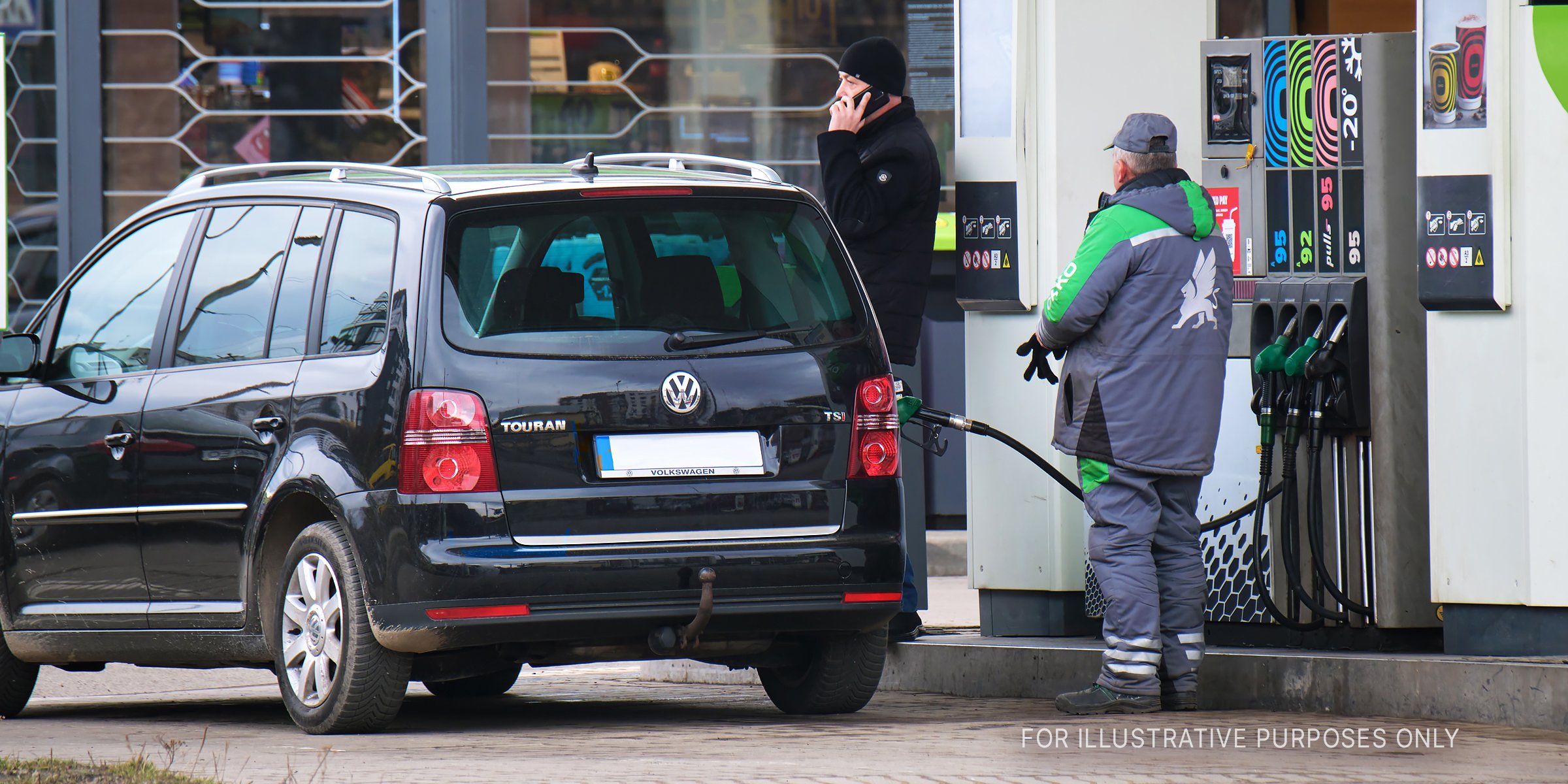 Shutterstock | A gas jockey filling gas in a black car.
'That's the Last Straw!' Dad Is Appalled Seeing His Kids Being Rude to Gas Jockey – Story of the Day

When a man saw his sons bully an elderly gas jockey, he immediately decided to punish them. He made them work at the same gas station, unaware of how the punishment would affect his children's behavior.
People who didn't know Justin personally assumed he was born in a luxurious household and never had to struggle for anything in life. He owned one of the busiest gas stations in town, situated on the main highway.
Justin would often stay at home with his family because he had enough employees to look after his business, making people think he had never faced problems in his entire life. They had no idea that the now-wealthy man once belonged to a low-income family.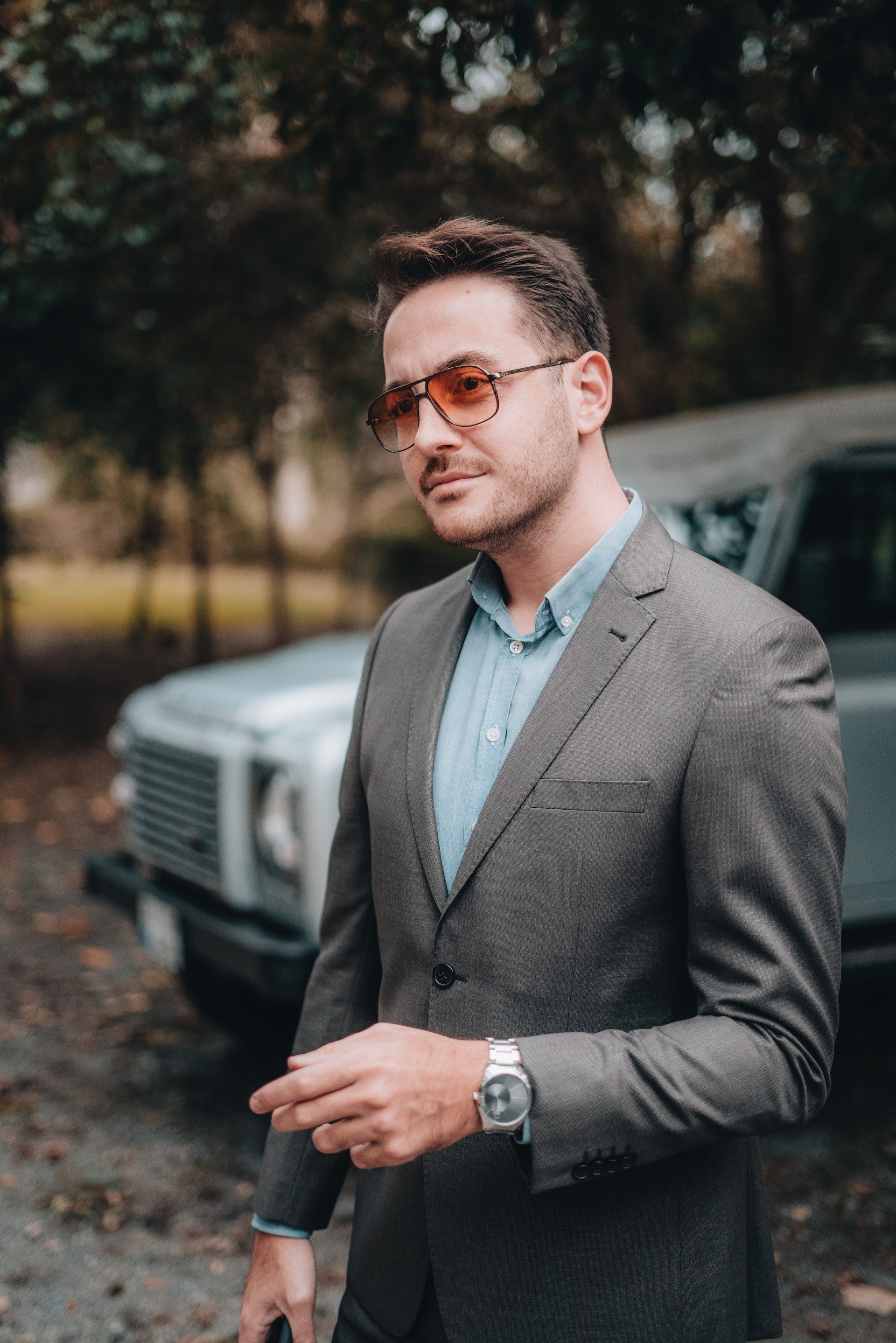 For illustration purposes only. | Source: Pexels
About three decades ago, Justin worked as a daily wager at a local factory after school while other children his age enjoyed playing with their friends. His parents didn't earn enough money, so they sent their children to work, hoping it would help them make ends meet.
Working as a child taught Justin many valuable lessons, one of which was to build an excellent career to provide his children with a comfortable life. As a kid, Justin was never allowed to be himself, and he didn't want the same for his children.
When Justin was 10, his circumstances forced him to act older than his age, and he could never enjoy the true essence of being a child. He was worrying about finances while his friends were enjoying their carefree days. But now, Justin was living a life that many people yearned for.
He lived in a big house, drove a sports car, and took his sons, Mike and Wilson, on road trips every three months. Justin also took his wife and kids on international trips once a year because he believed traveling was the best way to learn new things.
While providing his children with so many luxuries all at once, Justin didn't realize that he had spoiled Mike and Wilson. His mother-in-law often told his wife she needed to teach the boys manners, but she would brush it under the rug and say, "They're just kids, mom. They will be fine once they grow up."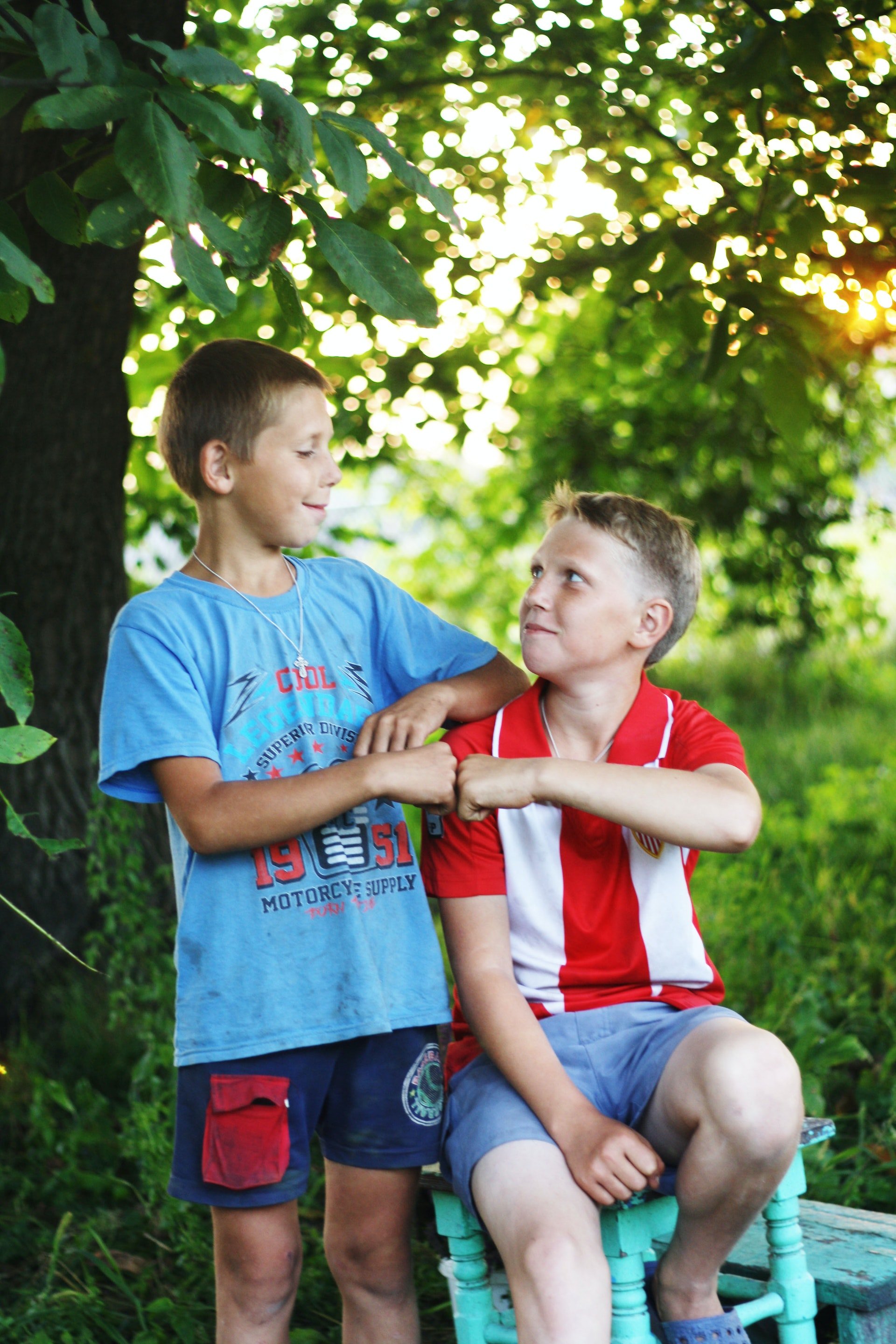 For illustration purposes only. | Source: Pexels
When Mike turned 12 and Wilson turned 14 a month later, Justin planned a road trip to Disneyland. The boys were over the moon when he told them about his plans.
"We will leave by 9 a.m. tomorrow, okay?" Justin told his sons. "And I want you both to behave. You're big boys now."
"Thank you for planning the trip, Dad!" Wilson said.
"I can't wait to go to Disneyland!" Mike exclaimed.
"C'mon now, boys. It's time to go to bed now," Justin's wife said. "You won't be able to wake up early if you keep scrolling on your phones all night!"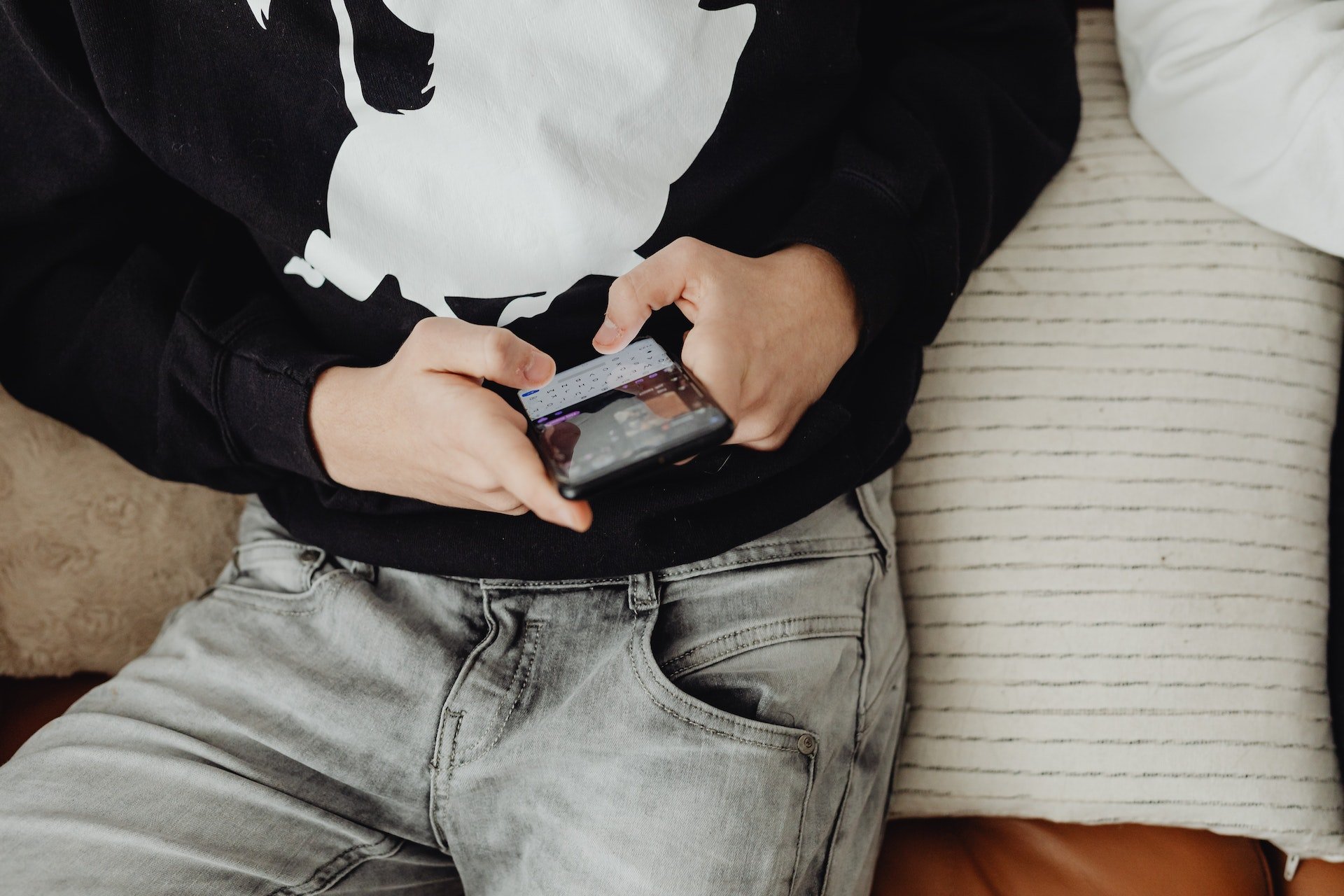 For illustration purposes only. | Source: Pexels
The following day, Mike and Wilson woke up on time and hopped into their father's SUV as soon as they got ready. They were excited to explore Disneyland and wanted to take lots of photos and videos to post on their social media accounts.
"Are we ready, boys?" Justin asked them after getting behind the wheel.
"Yes!" exclaimed the boys.
"Are you sure you aren't forgetting anything?" Justin's wife asked the boys. "We won't make any U-turns, okay? Make sure you have kept everything."
"Yes, Mom," Wilson replied. "We have everything we need. Now can we leave already?"
Justin turned on the engine and drove towards the highway. On his way, he planned to stop at his gas station to fill his car's gas tank.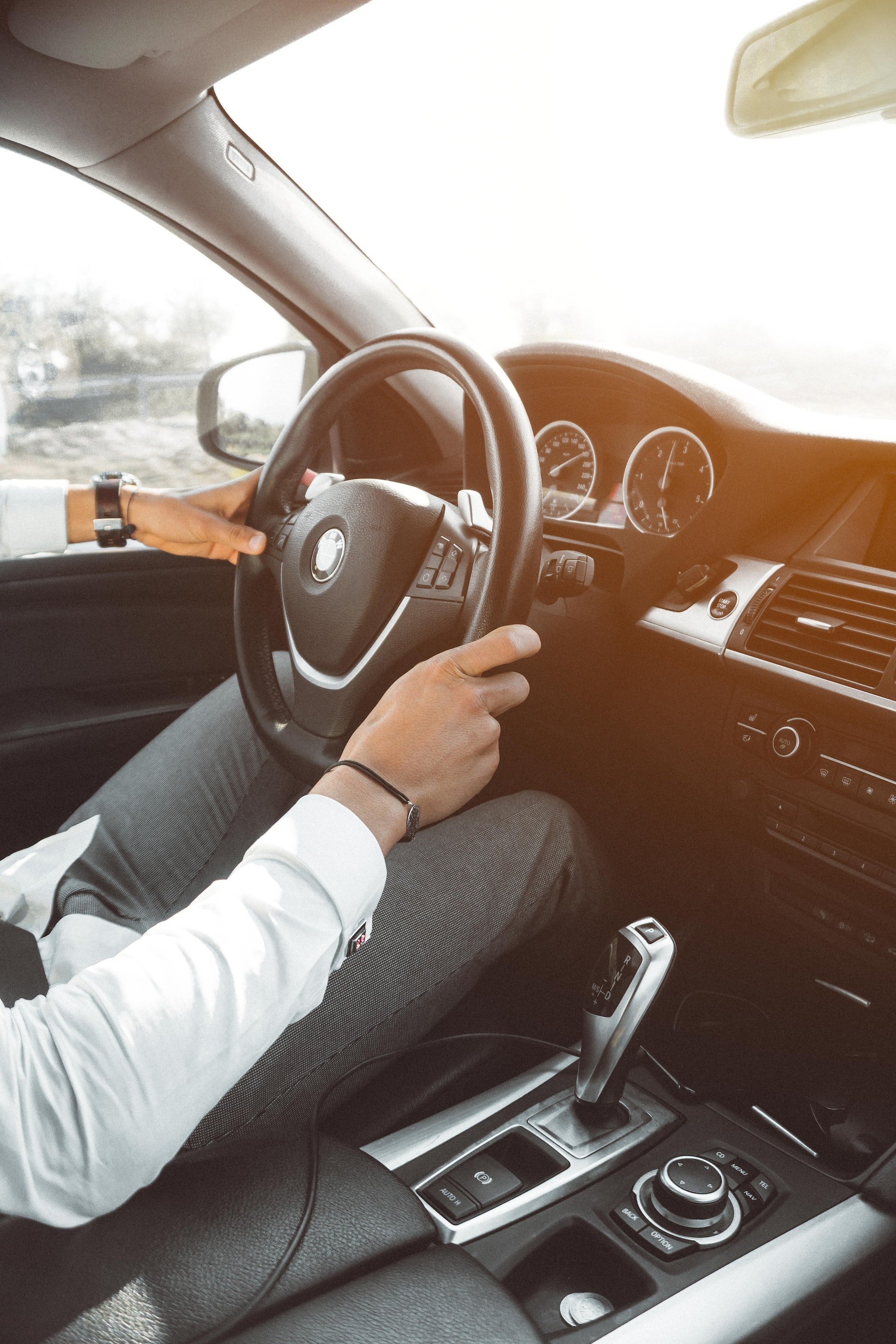 For illustration purposes only. | Source: Pexels
"Hi, sir!" an elderly gas jockey greeted Justin.
"Hey, Brad!" Justin replied while hopping out of the car. "Please ensure the tank is full. I'll be right back."
Then, Justin turned towards the car and asked his wife to accompany him to the convenience store. "Let's grab some snacks for the trip. We'll be right back, boys," he said before leaving with his wife.
Once the couple left, the boys looked at the elderly gas station attendant and laughed. "Let's make a video of him, Wilson. What do you say?" Mike asked his brother.
"Yeah, let's film a prank video and upload it on Instagram," Wilson replied. "It will go viral in no time!"
"I have an idea!" Mike said. "I will quickly open the door, kick him, and shut it back, okay? You have to film the video quickly and make sure you capture his expressions."
"Okay," Wilson picked up his phone and turned on the camera. "Let's do it."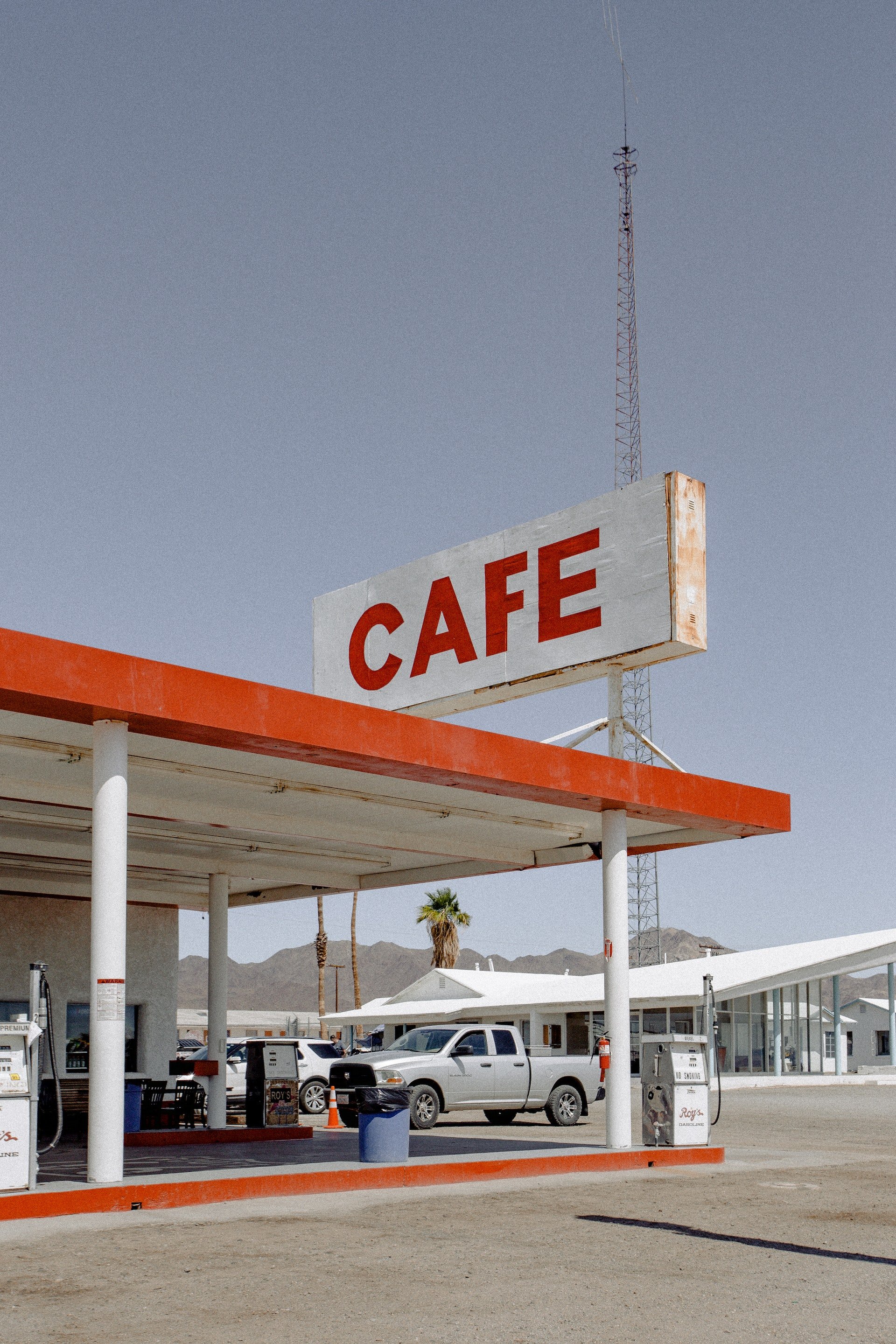 For illustration purposes only. | Source: Pexels
When Mike was about to open the door, he saw his parents walk out of the convenience store. "Oh no! Mom and dad are coming!" he said.
"Wait," Wilson replied and rolled down the window. "I have an idea."
"Dad!" Wilson shouted. "Can you please bring a pack of gum for me? I forgot to tell you before."
Justin nodded and turned around with his wife to buy gum for Wilson, unaware that his sons were up to no good. When Mike saw his parents enter the store, he quickly opened the door and kicked the elderly man.
"Haha!" Mike laughed, "I'm so sorry old man! I didn't see you standing here!"
The gas jockey sat on the ground and caressed his knee because Mike had struck him hard. He didn't say anything to the boys because he knew they were his boss' children.
Meanwhile, Justin rushed towards his car when he saw what his kids had done. He was at the cash counter when Mike put a leg in the jockey's way, causing the gas jockey to trip and fall flat on his face on the concrete ground.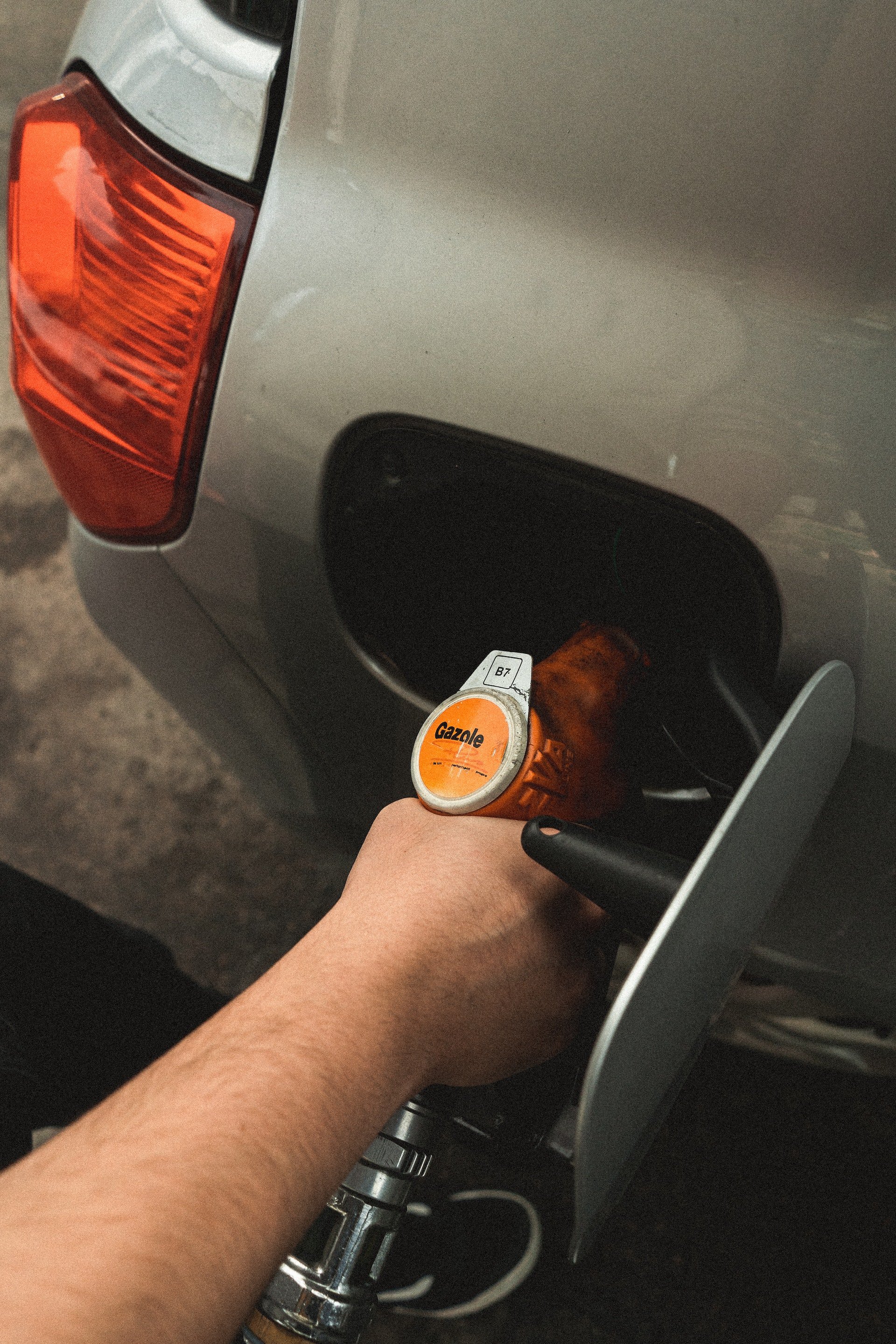 For illustration purposes only. | Source: Pexels
"What do you guys think you are doing?" Justin yelled at his kids. "Why did you make him fall?"
Mike and Wilson were terrified after seeing their father fuming with anger. They had no idea that Justin would catch them red-handed.
"Are you okay, Brad?" Justin sat beside the gas jockey and helped him stand up. "How bad is it? Does it hurt badly?"
"Oh, no, sir," Brad smiled and stood up. "I'm fine. The kids were just playing."
"Playing?" Justin snarled. "They misbehaved with you, Brad, and I am really sorry for what they did."
"You don't have to apologize, sir," Brad said. "It's okay. I'm good."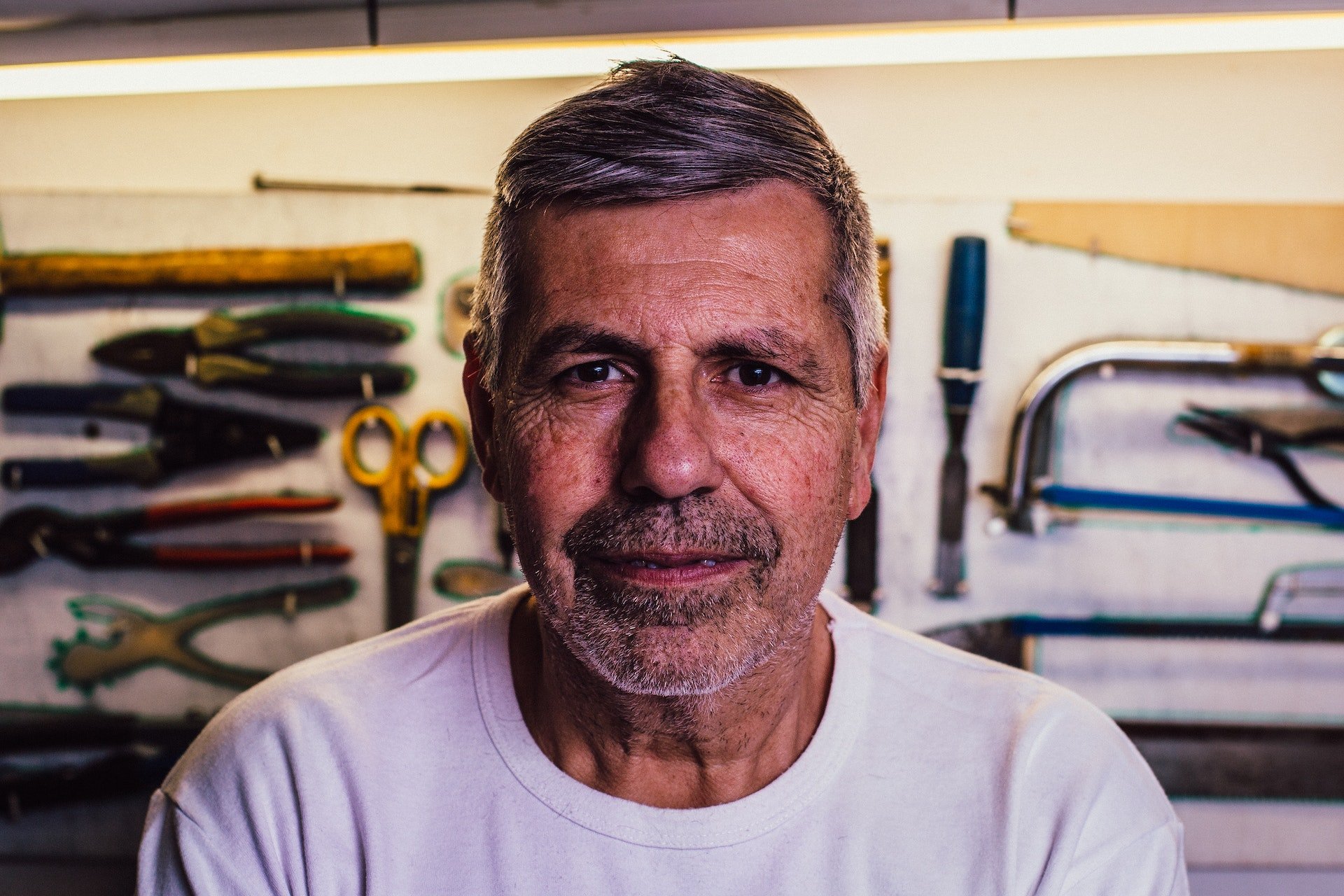 For illustration purposes only. | Source: Pexels
Then, Justin got into the car and told his wife they weren't going to Disneyland anymore. "But why, Dad?" Wilson asked. "We―"
"You want to know why I'm canceling this trip?" Justin asked angrily. "It's because you and your brother have no manners. You don't know how to behave with others."
"But we were just filming a prank," Mike replied.
"If you think hurting a man counts as a prank, then you both deserve to be punished! That's the last straw!" Justin said as he turned his car around to head back home.
The boys looked at each other and shrugged. They didn't say a word during their journey back home, hoping their father would forget everything a few hours later. Meanwhile, Justin devised a plan to teach his kids a lesson.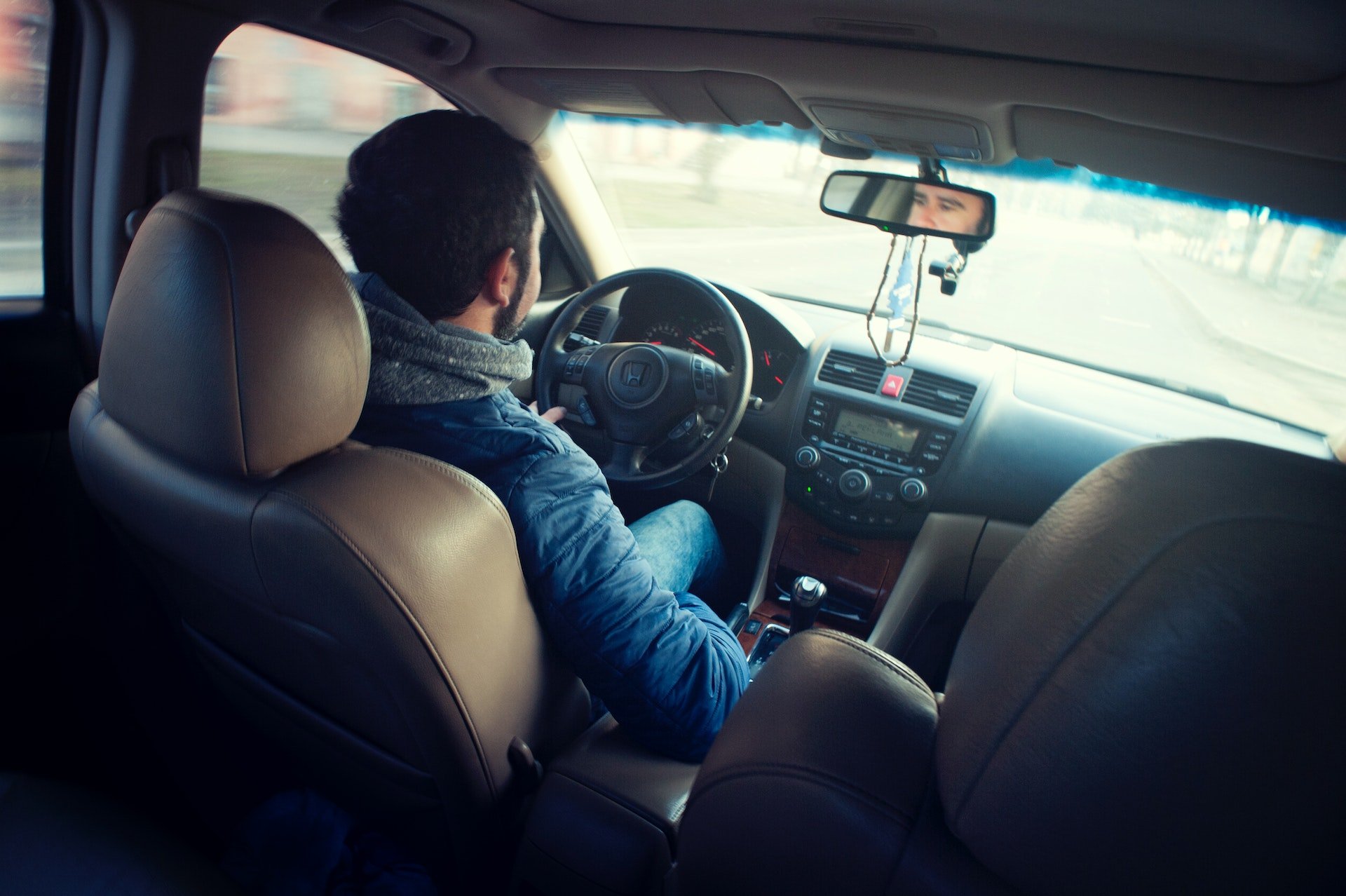 For illustration purposes only. | Source: Pexels
The following day, Justin woke the boys early and took them to the gas station. "You guys will work here today to see how it feels to be a gas jockey," he told them.
"But, dad―" Mike tried to argue.
"Don't argue with me, Mike. Go and get your uniforms from there," he pointed towards the store room. "I will return in five hours to pick you both up, and I don't want to hear any complaints from the management, got it?"
"Okay, Dad," Wilson took a deep breath and took his brother to the store room in the corner of the gas station. The boys had no option but to follow their father's instructions. They spent the next few hours filling gas in other people's cars and counting cash.
By the end of the day, the boys were tired and only wanted to get in their beds to sleep. Right before going to bed, they were scrolling on their phones when they saw their father's post on Instagram.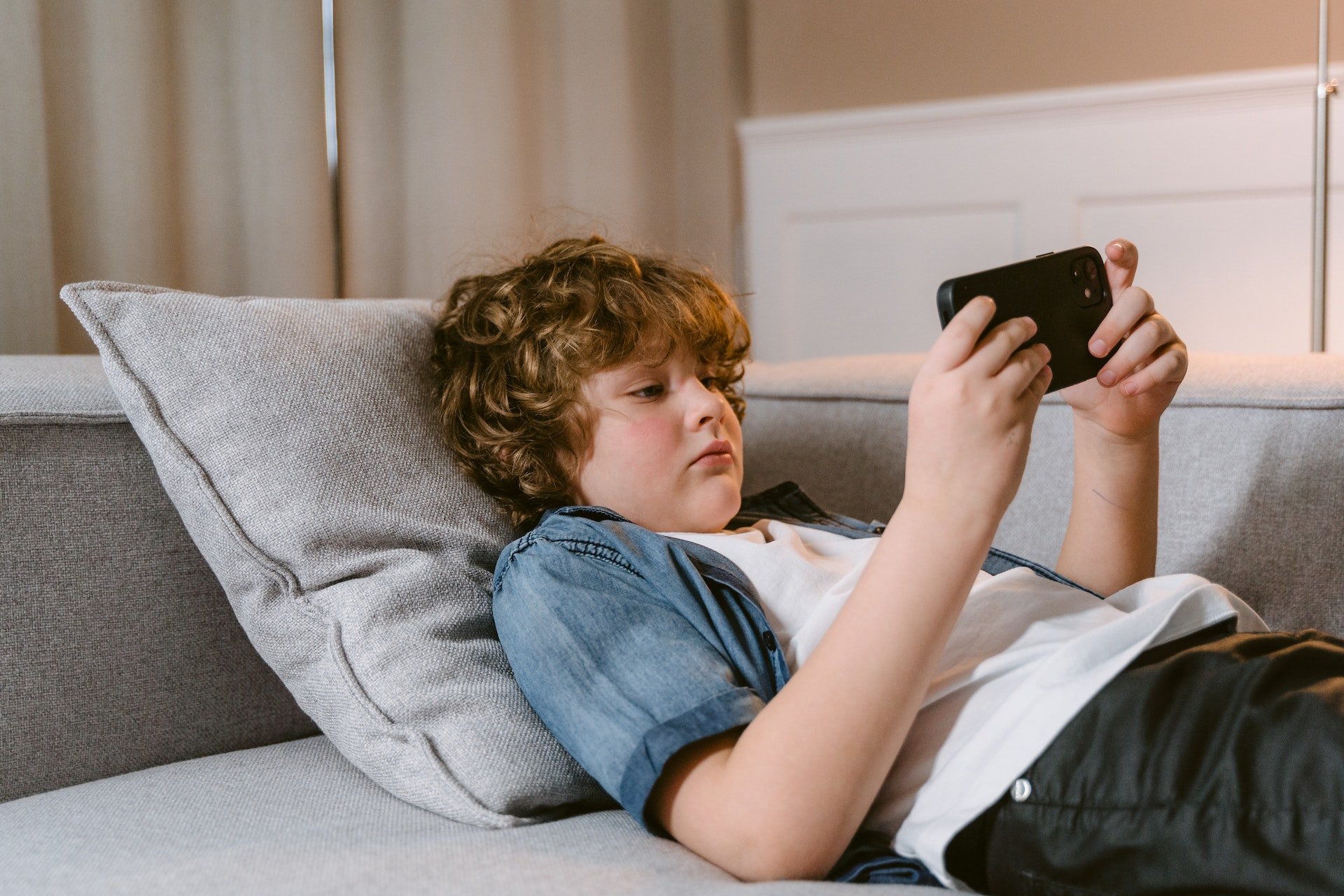 For illustration purposes only. | Source: Pexels
Justin had posted a photo with Brad and a few children the boys couldn't recognize. But what made them feel shocked was that the picture was taken at the entrance of Disneyland.
"Did he visit Disneyland with this gas jockey and those kids?" Mike asked his brother. "Do you know who they are?"
"I have no idea," Wilson replied while moving his fingers on his phone screen to zoom into the photo. "This is so strange."
"Wait..." Mike said. "Read the caption!"
"You must always treat people with respect regardless of their profession," Wilson read aloud.
Then, the boys looked at each other and realized their father had uploaded the picture to teach them a lesson. What they did at the gas station was utterly unacceptable to Justin, and he wanted his kids to realize what they had done.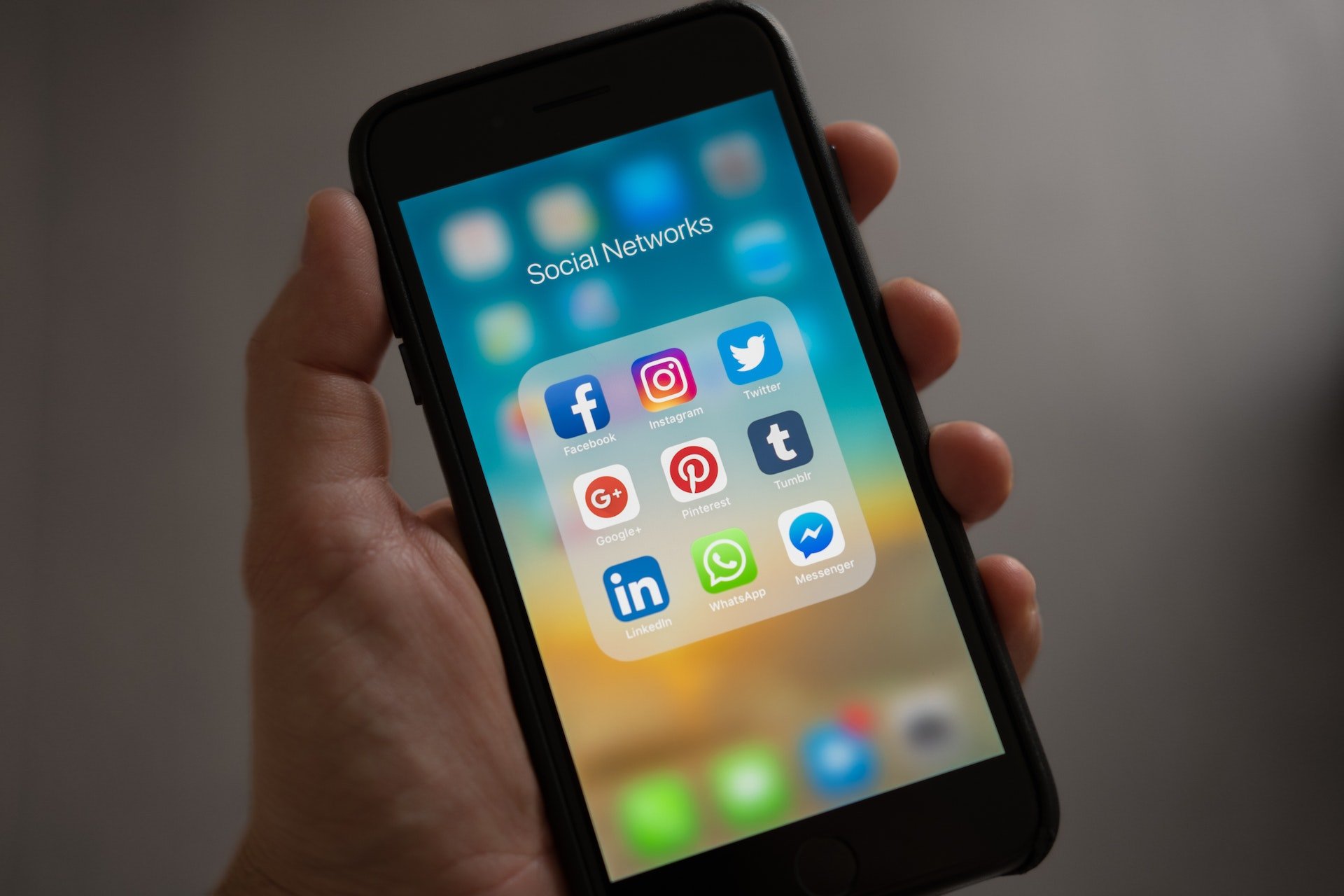 For illustration purposes only. | Source: Pexels
The following day, the boys woke up and expected their father to send them to the gas station again. They quickly got ready and came downstairs to the dining table, hoping Justin would be waiting for them at breakfast, but he wasn't there.
"Where's dad?" Mike asked his mother, who was standing in the kitchen.
"He's in the bedroom," she replied. "But why are you both up so early?"
"Isn't dad going to take us to the gas station like yesterday?" Wilson asked. "I thought he would make us work there for a week."
"Let me ask him," their mother said before leaving the kitchen.
A few minutes later, Justin came downstairs and told the boys he wouldn't take them to the gas station. "Sit down, boys," he said sternly. "I want to have a word with you."
Mike and Wilson looked at each other and sat at the table. They could feel their hearts pound inside their chests because they feared their father's anger. They thought he had devised a new punishment for them.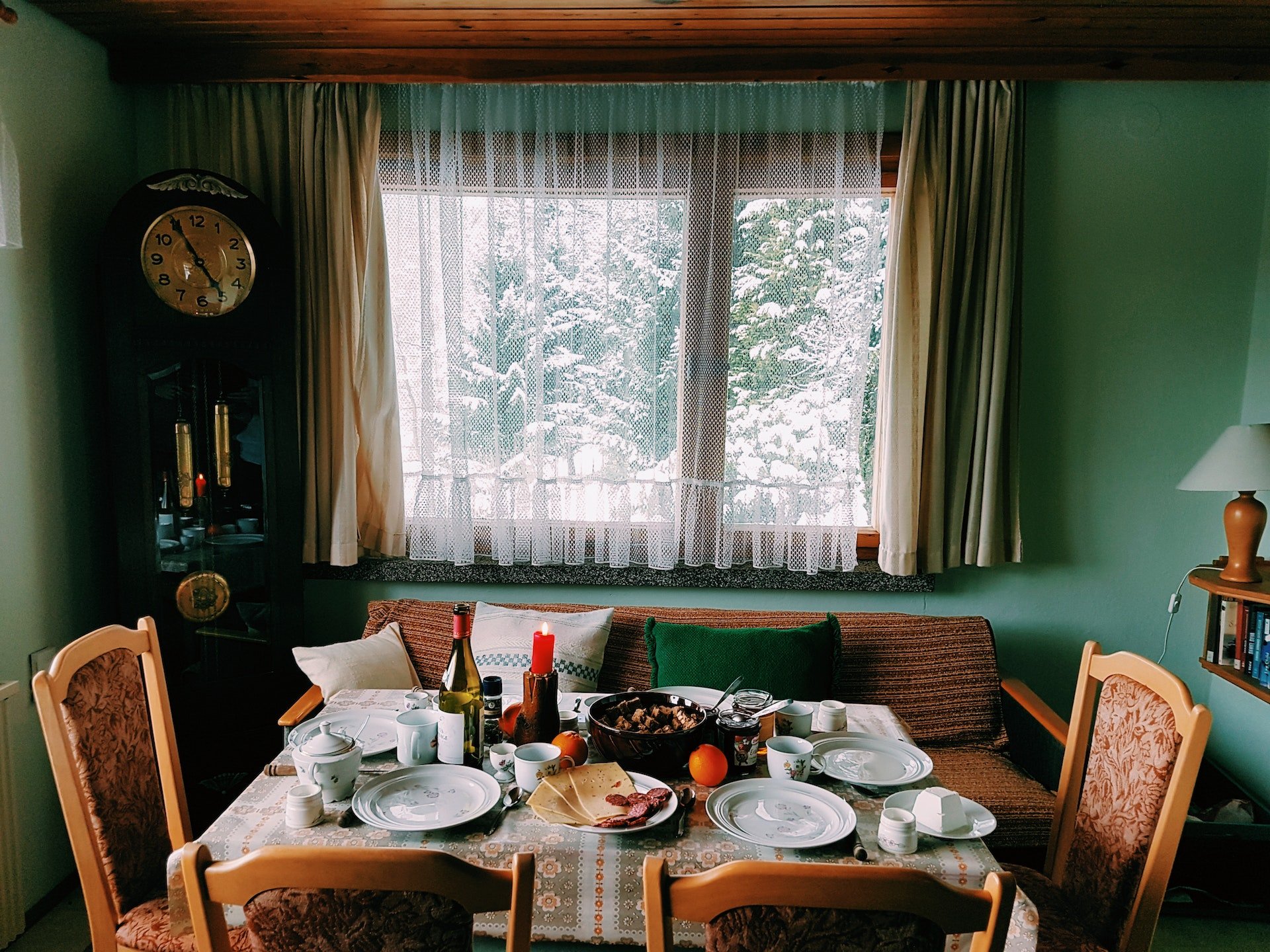 For illustration purposes only. | Source: Pexels
"Look, Mike, Wilson, I want you both to respect everyone you meet," Justin said. "You never know what the other person is going through. You should always be kind to others, even if they are strangers to you."
Mike and Wilson nodded and apologized to their father for what they had done at the gas station earlier. "We didn't mean to hurt Brad," Wilson said.
"You know, despite being the owner of my gas station, I never disrespect any of my employees," Justin said. "I know them personally, and they even share their problems with me. Do you know why?"
"Why, Dad?" Mike asked.
"Because I allowed them to consider me their friend," Justin said. "They respect me as a boss but never hesitate to share their family problems with me because I always help them out. This one time, Brad told me he had to look after his grandchildren because his son and daughter-in-law passed away in a car crash. He works as a gas jockey at 65 to make ends meet."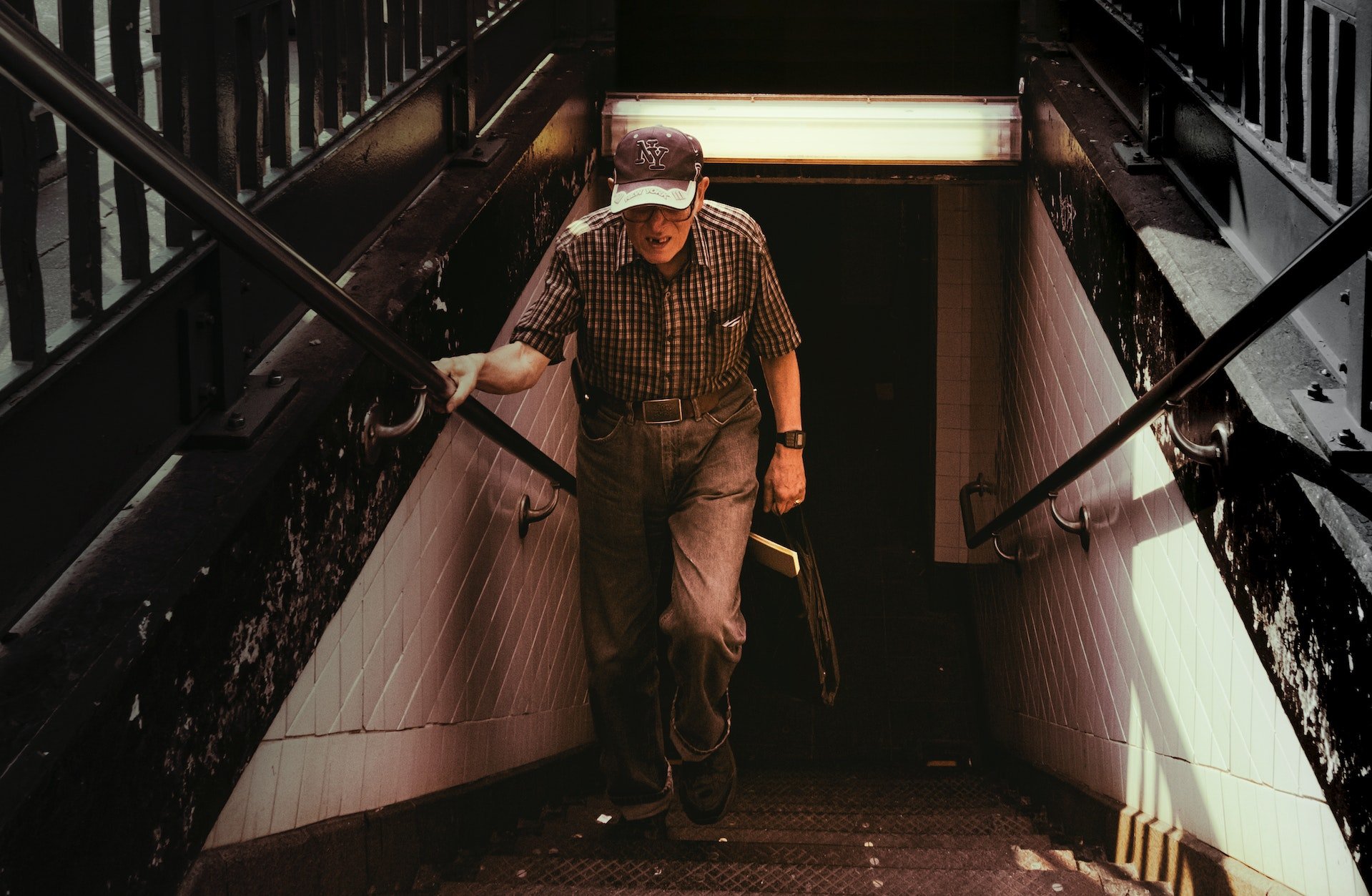 For illustration purposes only. | Source: Pexels
"He already has so many problems in his life, and you both were so mean to him," Justin continued. "I felt so ashamed when I caught you pranking him, Mike."
"I'm sorry, Dad," Mike said. "I promise I will be kind to everyone."
"I'm glad you are learning from your mistake, Mike," Justin smiled. "But there's something I want to tell you both. Do you know where I went last evening after dropping you guys at the gas station?"
"I think you went to Disneyland. We saw your picture," Wilson replied. "But who were those kids?'
"I took Brad and his grandchildren to Disneyland so I could make it up to him," Justin said. "I felt so happy to see the kids enjoy."
Later that evening, Mike and Wilson told their father they wanted to do something for Brad. "We will work at the gas station for a week, Dad," Wilson said.
"But why? Your punishment is over," Justin replied.
"We want to earn money to help Brad and his family, Dad," Mike said. "We realized his grandchildren aren't as fortunate as us. Brad would feel happy if we helped him."
After hearing their plan, Justin felt proud of his boys and allowed them to work at the gas station for another week. He felt content knowing his children had finally learned a lesson they would remember for the rest of their lives.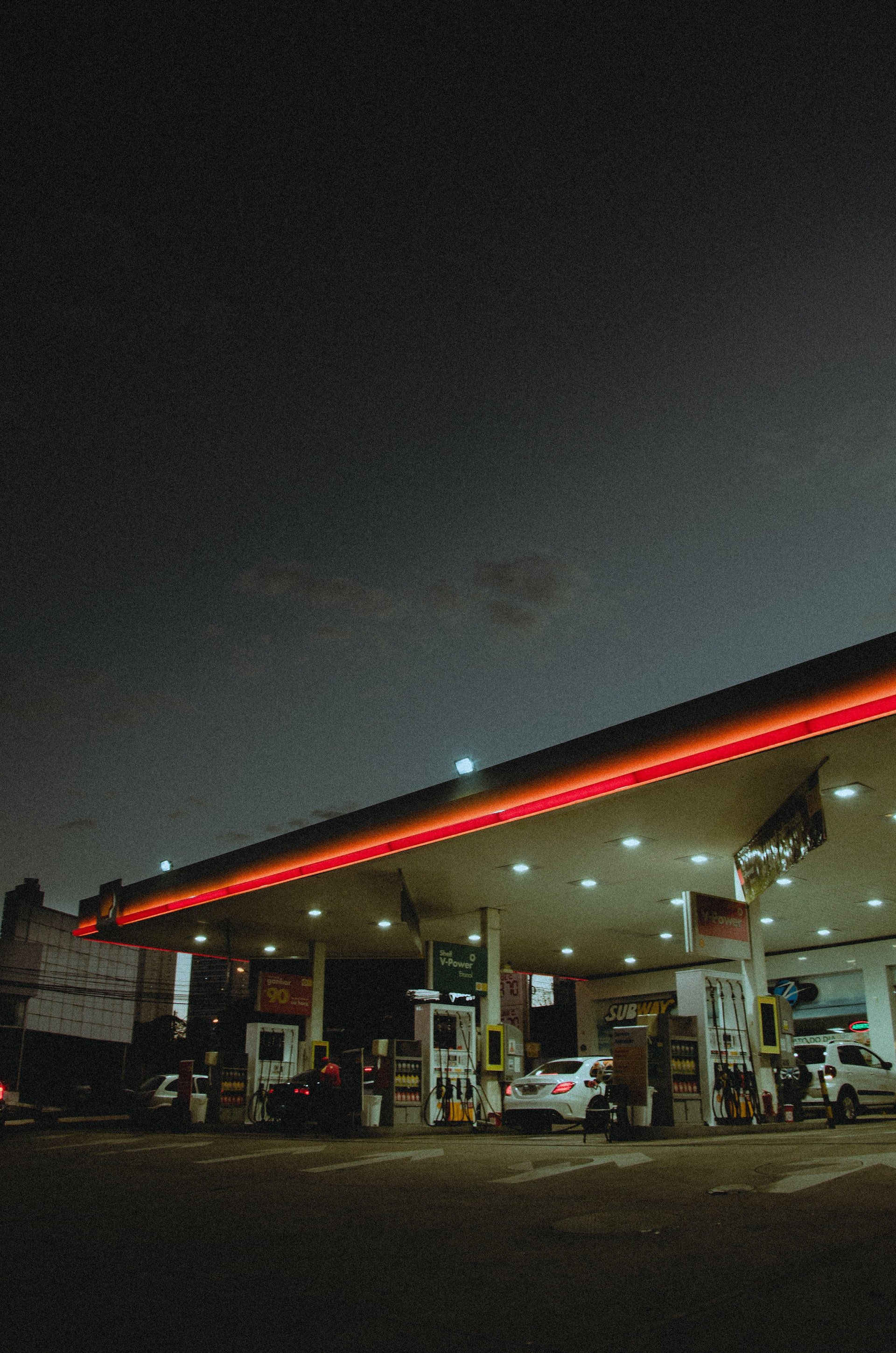 For illustration purposes only. | Source: Pexels
What can we learn from this story?
Always be kind to others. When Justin told his sons how difficult Brad's life was, they immediately regretted being mean to him and decided to make it up to him by giving him their hard-earned money.
Love your kids, but don't spoil them. Justin wanted to provide his kids with the best of everything because he couldn't enjoy the luxuries of life as a kid. However, he didn't realize that his love had turned his sons into ill-mannered, spoilt boys.
Share this story with your friends and family. It might inspire them and brighten their day.
Click here to read another story about a rich man's spoiled boy who mocked a stewardess, unaware that his father was watching him.
This piece is inspired by stories from the everyday lives of our readers and written by a professional writer. Any resemblance to actual names or locations is purely coincidental. All images are for illustration purposes only. Share your story with us; maybe it will change someone's life. If you would like to share your story, please send it to info@amomama.com.
Subscribe if you like this story and want to receive our top stories!