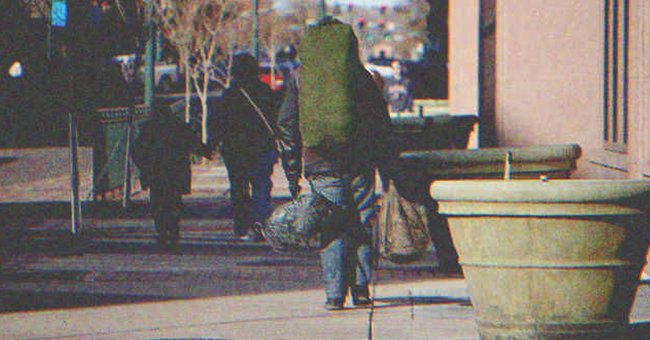 Shutterstock
Former Beggar Who Still Brings Food to His Homeless Friends Daily Gains Wealth in Return – Story of the Day

Taylor was a 38-year-old man whose life had gone through several transitions. He became homeless and he found friends who looked out for him on the street. When he turned his life around, he never forgot them and even changed the lives of one of them forever.
Taylor was born to hardworking immigrant parents. His father was a car mechanic who had a small auto body shop in a deserted field close to his apartment. His mother worked as a waitress, and they taught him everything they could about hard work.
Sadly, Taylor's mother died when he was a teenager after she suffered a stroke. Taylor and his dad grew close during this difficult time, but things got worse for Taylor when his father died a few years later. With no family and no support, Taylor recklessly spent the little money his father left him and was homeless by the time he was 25.
While living on the street, he met other homeless people who quickly became his closest family. They lived under the same bridge and shared whatever they could find while begging.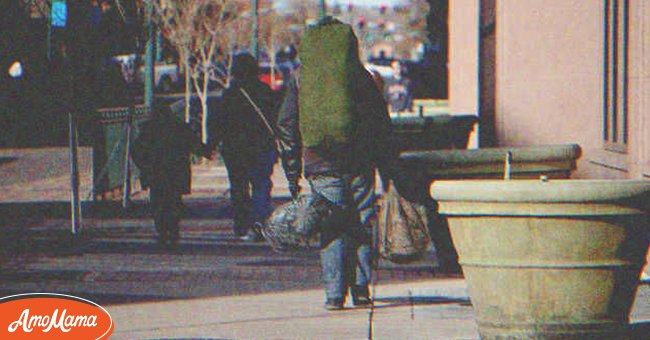 Taylor had been homeless for years when he met a man who changed his life. | Source: Shutterstock
One day, while Taylor was waiting for many of his friends to arrive, an expensive car broke down near the bridge. "Hi sir, do you need some help?" Taylor asked as he approached the driver standing in front of the car, its hood open.
"No, I don't have money to give you; go away," the man said dismissively.
"I'm not asking for your money, sir; I see your car may have some engine problems. I can help. " Taylor replied. "My father was a mechanic and taught me everything I know."
The driver begrudgingly agreed and introduced himself. "I'm Patrick," he said.
Patrick stood very closely watching Taylor work on the car. Within an hour, he was complete, and the car was running again. Grateful, Patrick gave Taylor his card.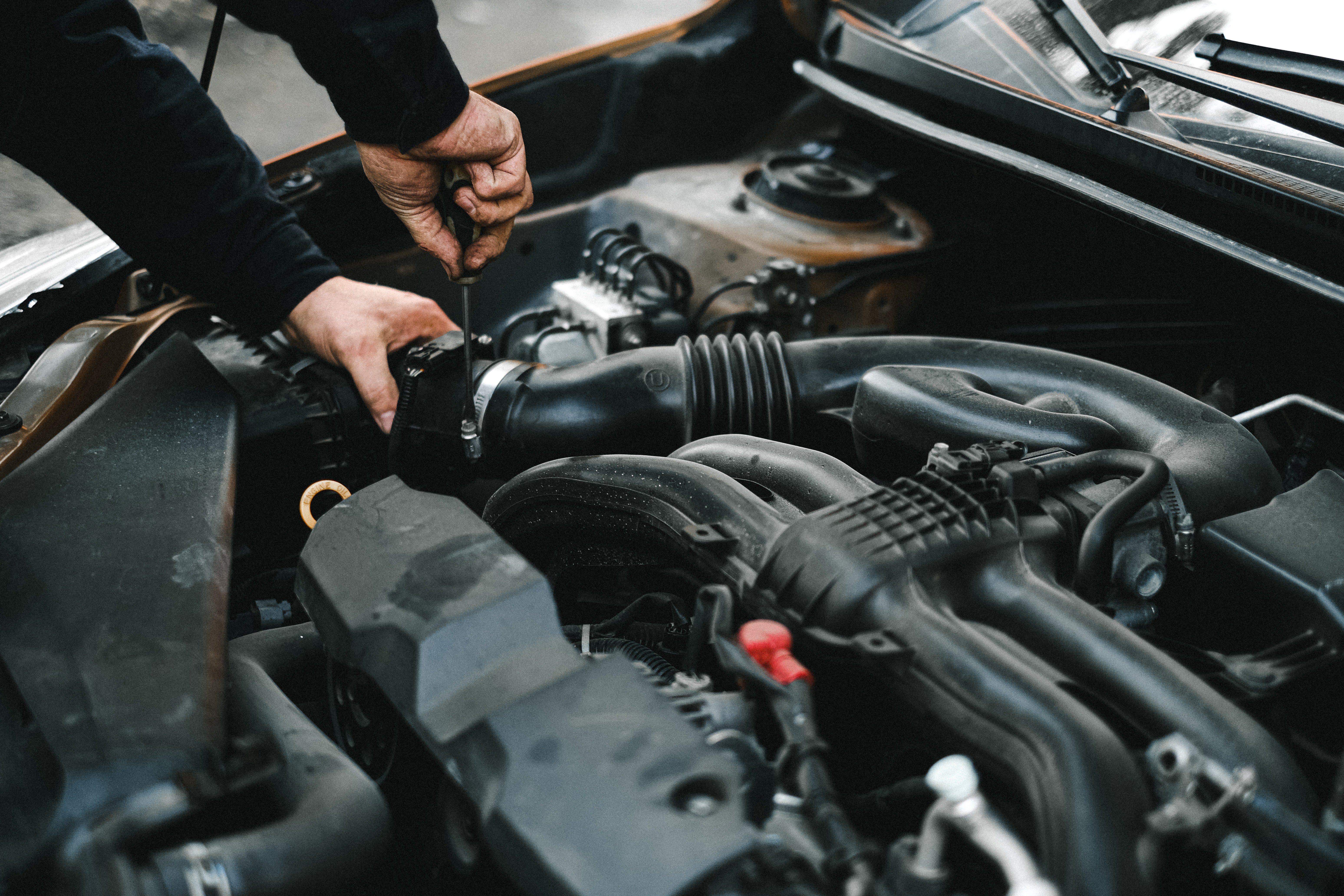 Taylor offered to help a stranger and fixed his car. | Source: Anna Shvets/Pexels
"This is your lucky day, I own many auto body shops in the city, and if you can get yourself cleaned up and ready for an interview at 10 a.m tomorrow, you'll have a job," Patrick said before driving away, leaving Taylor no chance to reply. Instead, he told his friends the exciting news.
The next day, he successfully got the job at one of Patrick's car service stations, and within two years, he was appointed as the station's supervisor. This helped him move into his apartment from a shared commune.
Taylor never forgot his friends under the bridge. Every day he brought them some food his wife cooked. Even when he was busy, he sent them lunch every day and spent a lot of time with them, just chatting as they used to in the past.
When he met and got engaged to Sam, his homeless friends were the first people he told. They all attended the wedding and wished the couple well as they embarked on a new life.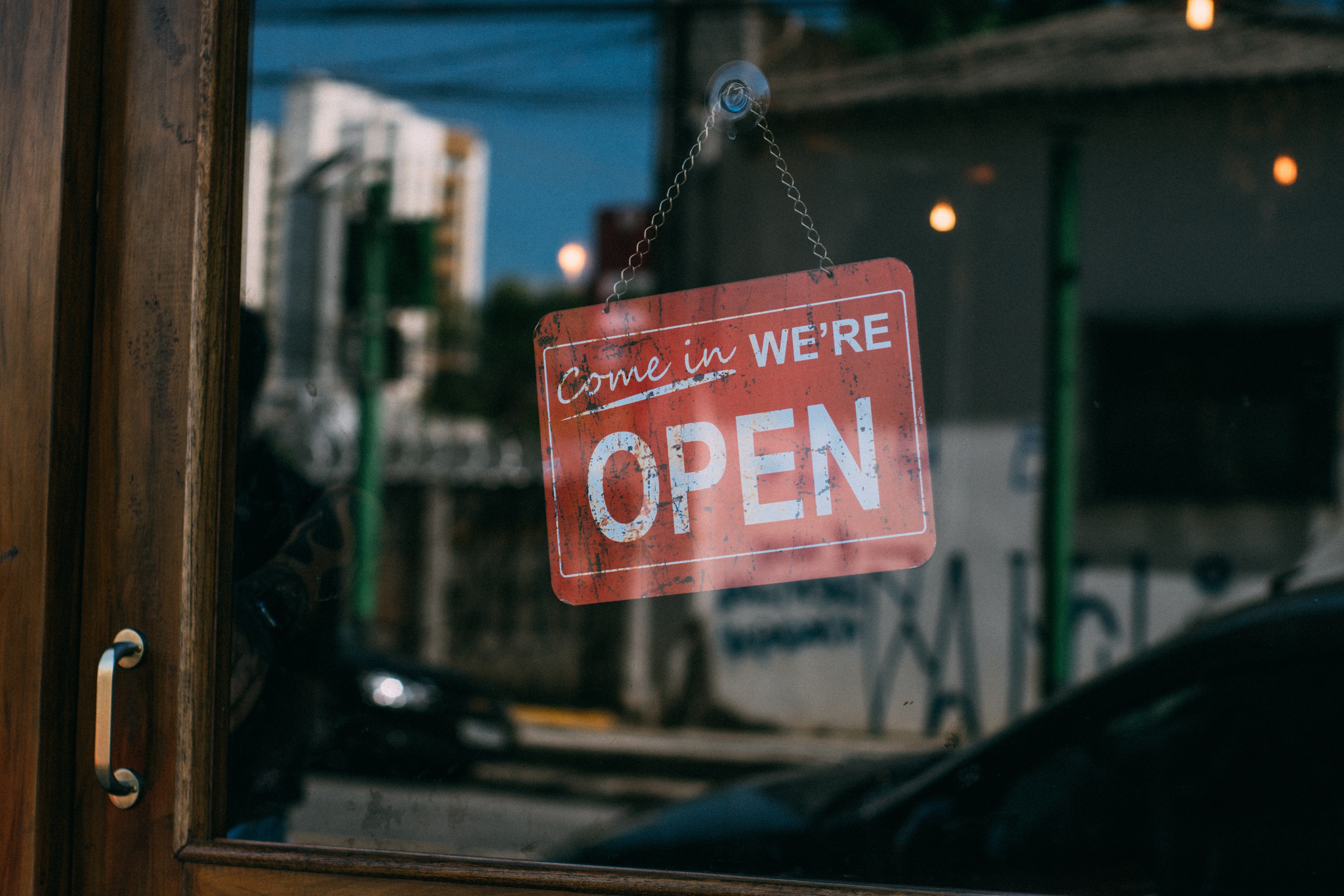 Taylor began working at one of the service stations owned by the stranger he helped. | Source: Kaique Rocha/Pexels
One day, Taylor was fixing a car for a gentleman who looked vaguely familiar. While he was waiting, he learned his name was Kyle.
Kyle was a humble and successful businessman who had built a successful software sales company. "My life is so great, but there's a void I can't seem to fill," he said.
"What do you mean? What could you possibly need when you have everything?" Taylor asked.
"My father disappeared 10 years ago. I was still in high school, and we lived in a nearby state then. My family searched for him for years, but we never found him," he said.
"What was your father's name? I used to be homeless, so maybe I know someone who knows someone who may have spotted him," Taylor said.
When Kyle showed him the photo, Taylor screamed, "Goerge! That's George, my friend!"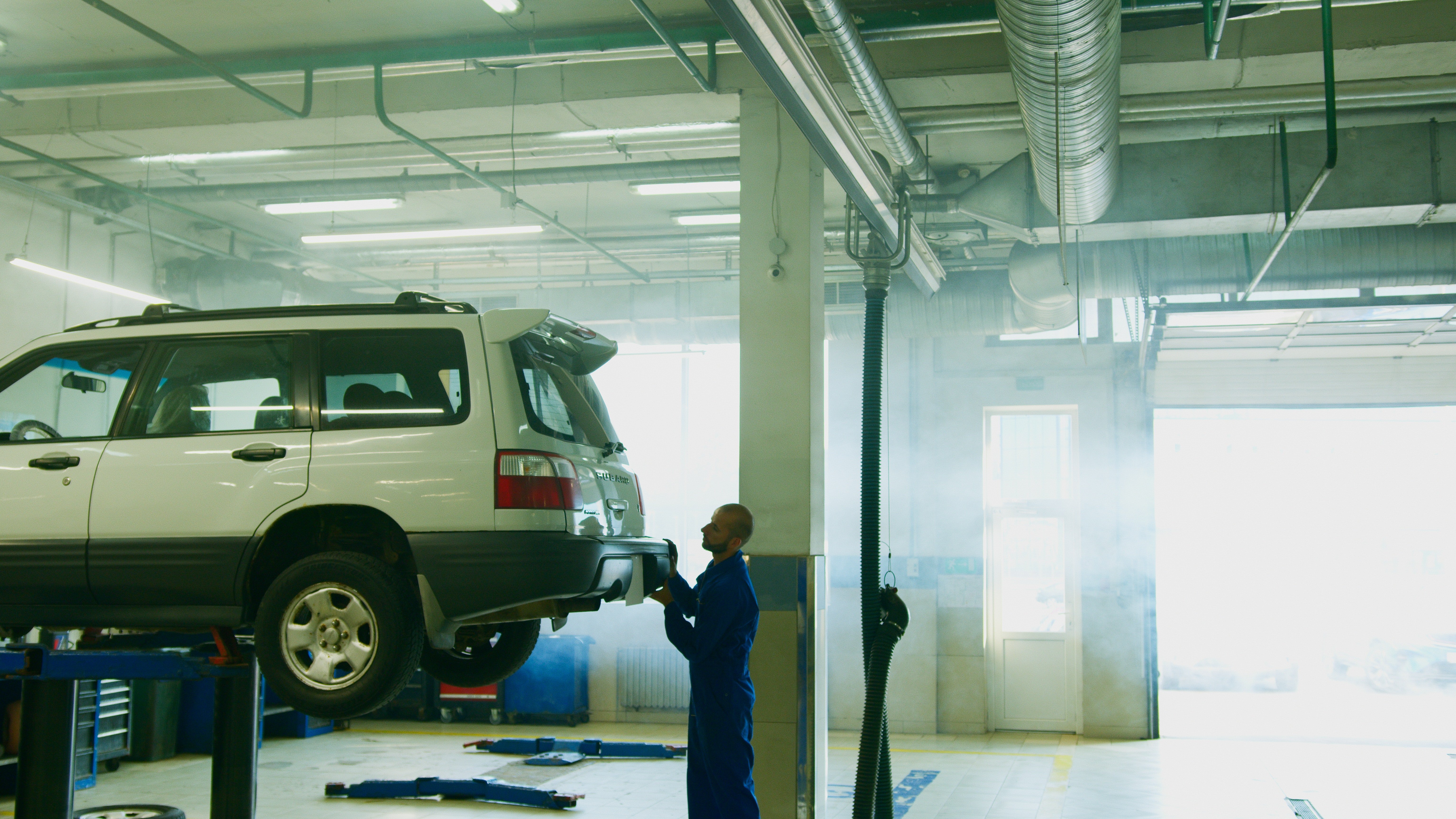 Taylor was working at the car service station when he met Kyle. | Source: Arten Podrez/Pexels
Kyle found it hard to believe. His family had searched for his father for so long and met so many dead ends that he had lost all hope.
"Listen, after I finish your car, I can take a quick lunch, and we'll go to him," Taylor suggested.
Later in the day, Taylor and Kyle drove to the bridge he used to live under and asked some of the people there where George was. They directed him to one of the fields nearby.
"Dad, it's me! It's Kyle!" Kyle cried when recognized his father.
But George was afraid. "Taylor, who is this man?" he asked.
Kyle was confused why his father wouldn't remember him and Taylor explained that he met George soon after he had suffered a traumatic brain injury. "When he came to us, he didn't even know his name. He has had very few memories come back to him from before his injury."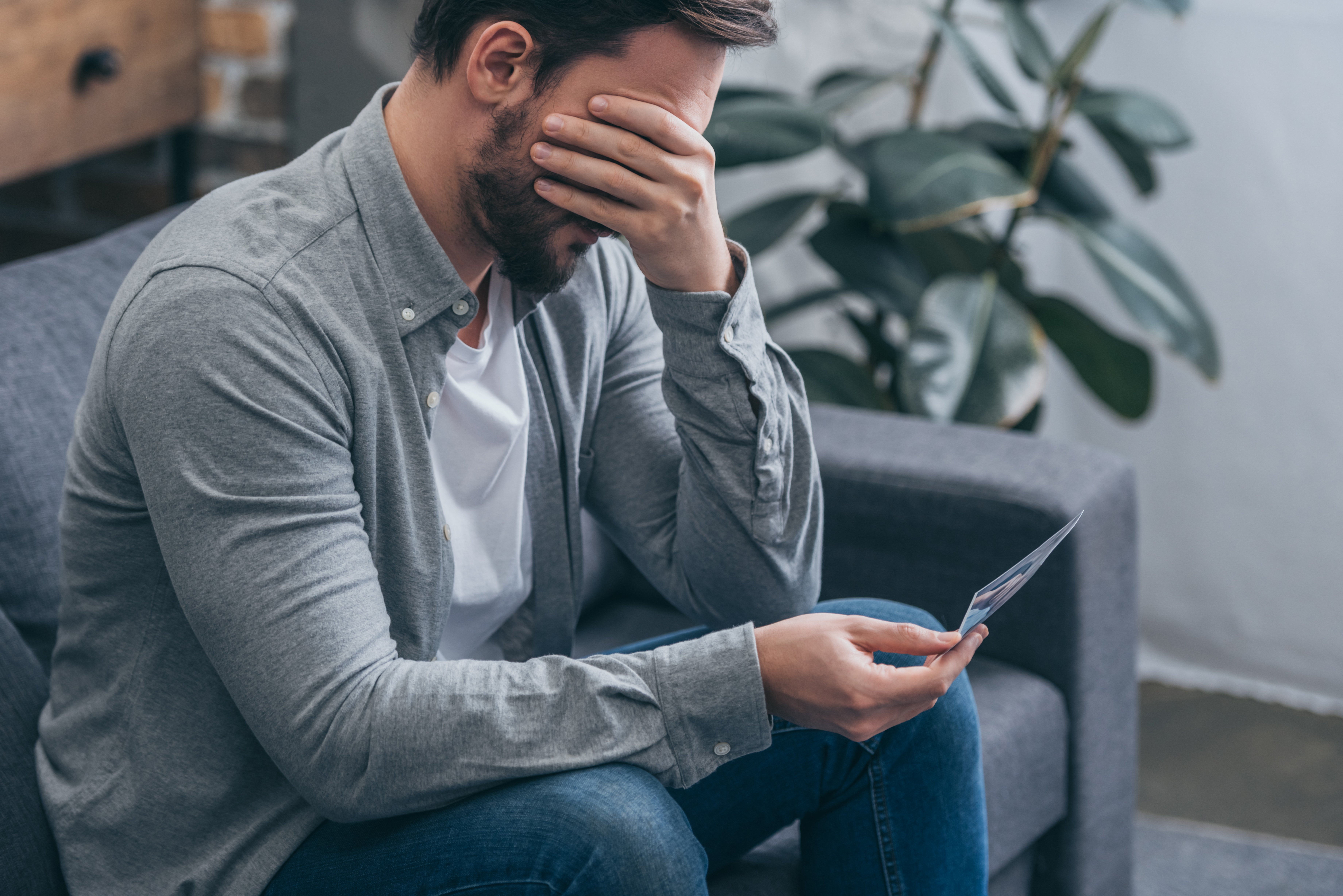 Kyle was heartbroken that he hadn't seen his father in 10 years. | Source: Shutterstock
Kyle quickly called his siblings to come and bring with them every photo or object they could find to help jog George's memory. He then called his assistant to take George to the hospital to receive medical attention.
Meanwhile, Taylor asked if he could leave and get back to work but requested that Kyle get in touch with him to update him on George and his recovery. Three months later, Kyle came back to the car service station where Taylor worked.
"You helped me find my father, he remembers all his children now, and his other memories are slowly coming back," he said. "He's still living in the care facility I arranged for him and working with a few specialists."
Taylor was relieved to hear of George's progress, but apparently, Kyle had more to say.
"I have more news," Kyle said. "I want to give you a gift for helping fill my emotional void." He handed Taylor a set of keys to a new home and a cheque.
Taylor was shocked. "I can finally open my car service station," he cried.
A year later, he launched his business and hired two of his closest friends from under the bridge to work for him.
What can we learn from this story?
Hard work can get you out of some bad situations. Taylor could have resented his life so much and been a bitter young man but decided to work hard and eventually opened his own business.
True friendship can be life-changing. Taylor remained true friends with his friends who lived under the bridge with him. He continued to care for them in different ways, even after his life improved and he left the bridge.
Please share this story with your friends; it might inspire people to share their own stories or help someone else.
If you enjoyed this story, you might like this one about a man who reunited with his father after thinking he had been dead for 33 years.
This account is inspired by our reader's story and written by a professional writer. Any resemblance to actual names or locations is purely coincidental. All images are for illustration purposes only. Share your story with us; maybe it will change someone's life. If you want to share your story, please send it to info@amomama.com.
Subscribe if you like this story and want to receive our top stories!