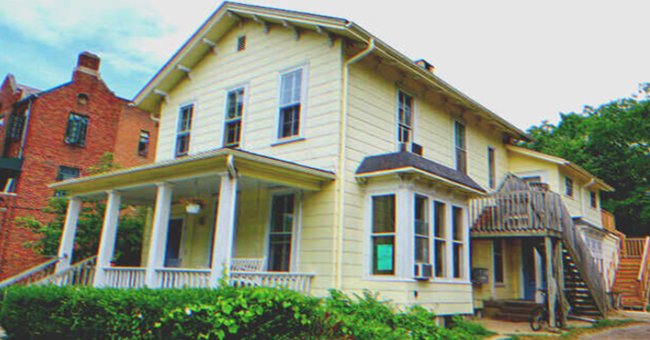 Shutterstock.com
Boy Who Takes Care of Lonely Old Lady Can't Find Her at Home One Day, Sees Letter on Her Bed – Story of the Day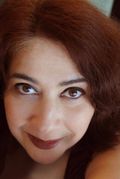 A young man promises a lonely old lady he met at the retirement home where he volunteers that he will help her spend her last remaining years in her own home.
Simon Lealand's friends couldn't understand why he volunteered at the local nursing home. "Man," his friend Darrell cried. "Those old geezers and the way they SMELL? They give me the creeps!"
Simon shook his head. "You don't know what you're talking about. There are some amazing people at the home -- and they have some incredible stories to tell." For Simon, who'd been raised in foster care and had no grandparents, being with the residents was like having a family.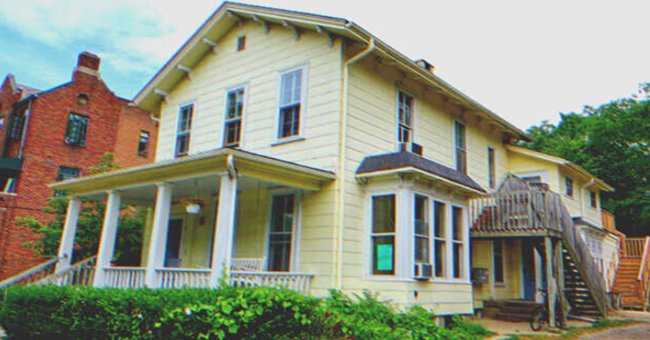 Simon promised Deidre he'd help her go home. | Source: Shatterstock.com
Simon had already decided what he was going to be -- a geriatric nurse. He'd finished high school and would be starting college in the fall, but in the meantime, he was working at a local supermarket.
He was saving up whatever money he could, and on the weekends, he was there for the people of the Restful Haven Nursing Home. His favorite resident was Deidre Thomas, a lively 78-year-old.
Never turn away from your loved ones.
Deidre had only been at the Home for six months and moved in after she fell and broke her hip. The doctors had ordered total bed rest, and her mobility was now severely compromised.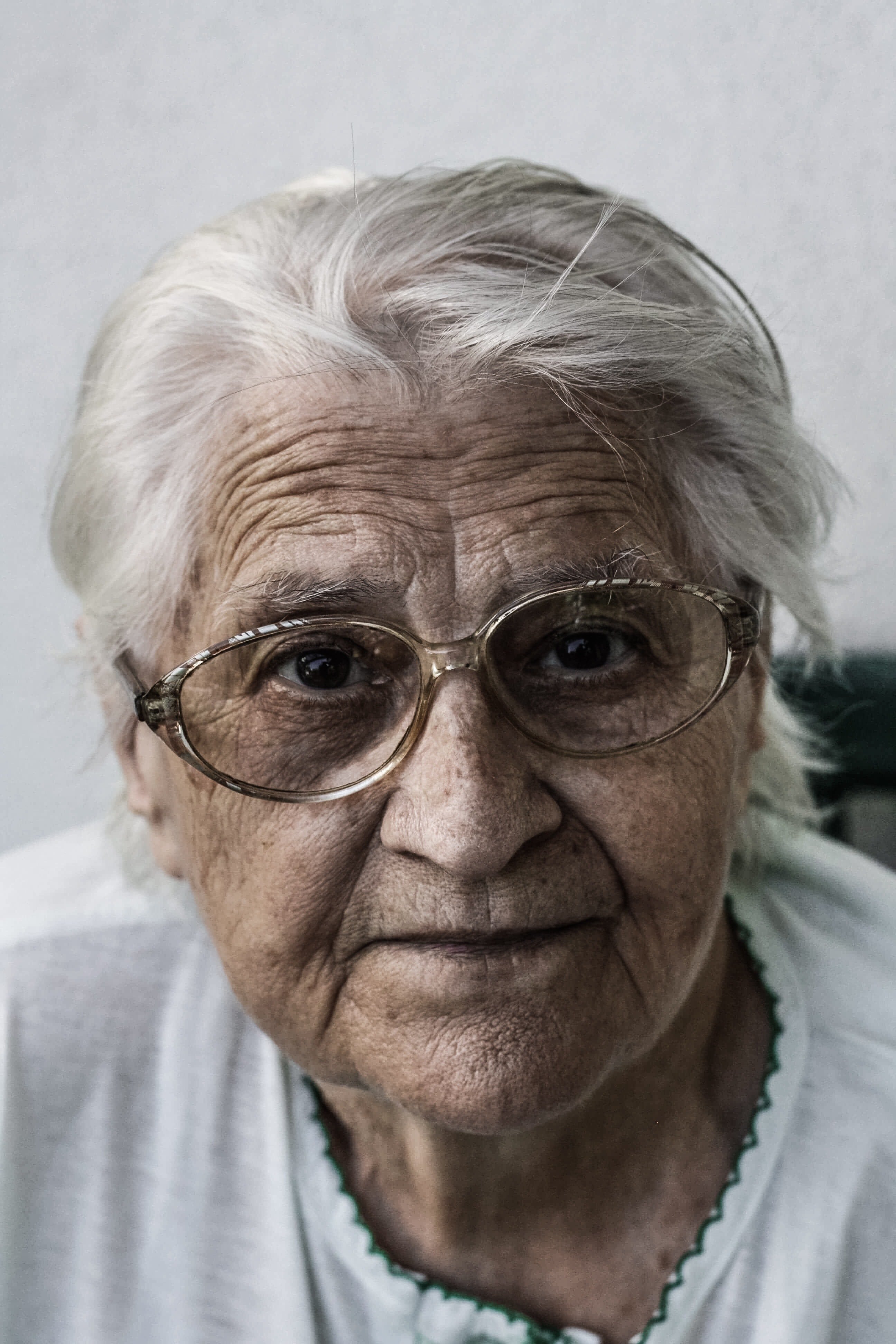 Deidre was forced to move to a nursing home when she broke her hip. | Source: Unsplash
"I want to go home, Simon!" she cried. "I don't want to die in a strange bed that doesn't even belong to me!"
"Have you talked to your son about it?" Simon asked gently.
Deidre shook her head. "He says I can't be on my own and I can't afford a full-time carer. And he and his wife made it quite clear they won't take me in..." she sighed. "I'm stuck."
Simon watched as a tear trickled down Deidre's cheek. "Look," he said. "Maybe I can help. I work from 10:00 am to 6:00 p.m. at the supermarket -- but I could come to your house at 7:30, get you up and give you breakfast. I could leave you your lunch all fixed up, and be there by 6:30 to make your dinner, help you bathe...whatever you needed."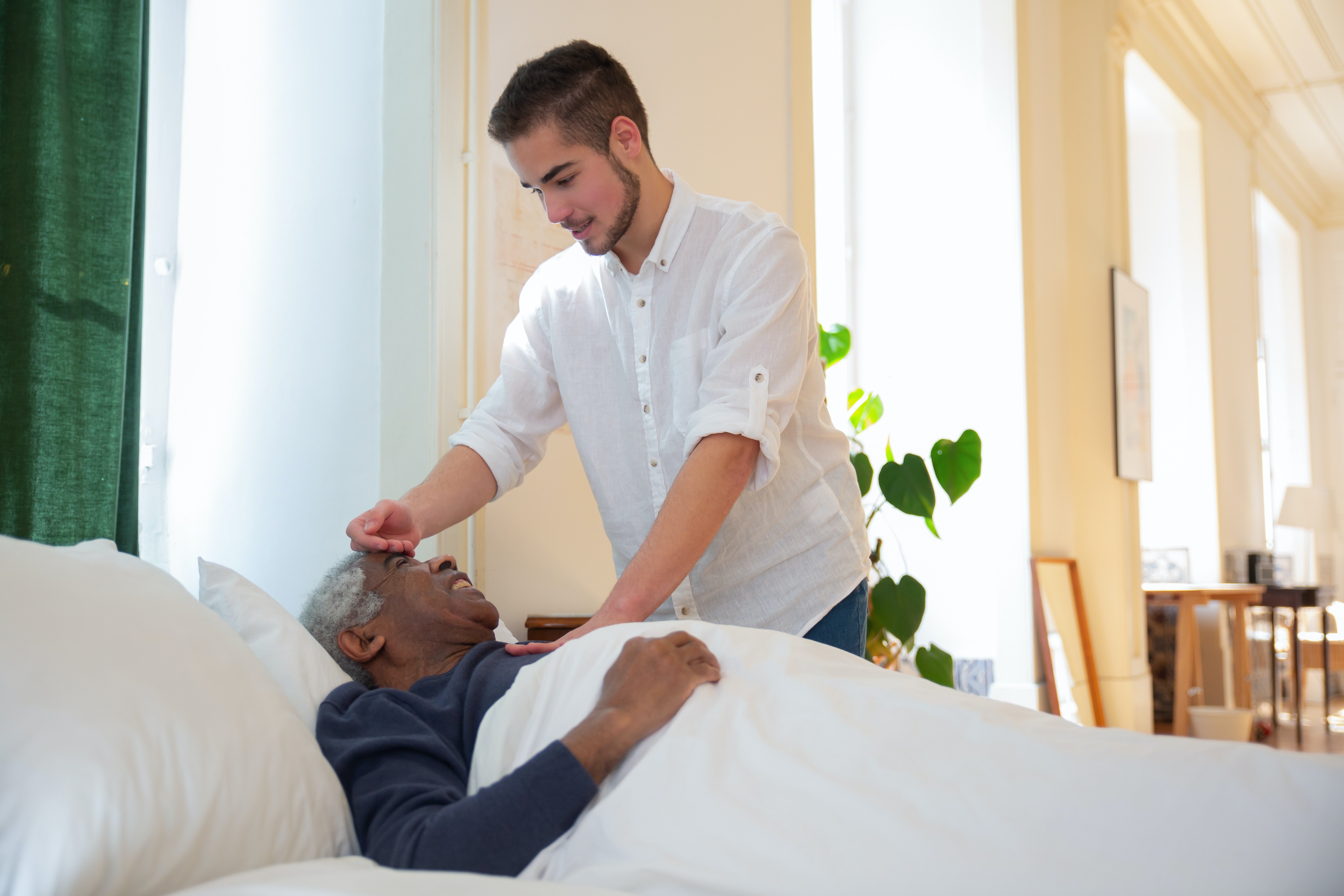 Simon volunteered at the nursing home. Source: Pexels
"You'd do that?" asked Deidre with hope in her eyes. "Really? I can pay, not a lot, but..."
"You pay what you can," Simon said smiling. "Your groceries and my gas, okay?"
And so Deidre moved back into her lovely old house where she was surrounded by her memories of happier days. Her health started to improve dramatically, and the physiotherapist was stunned by her progress.
"It's all thanks to you, Simon," cried Deidre, walking around the rose garden, leaning on her cane. "You're my miracle worker."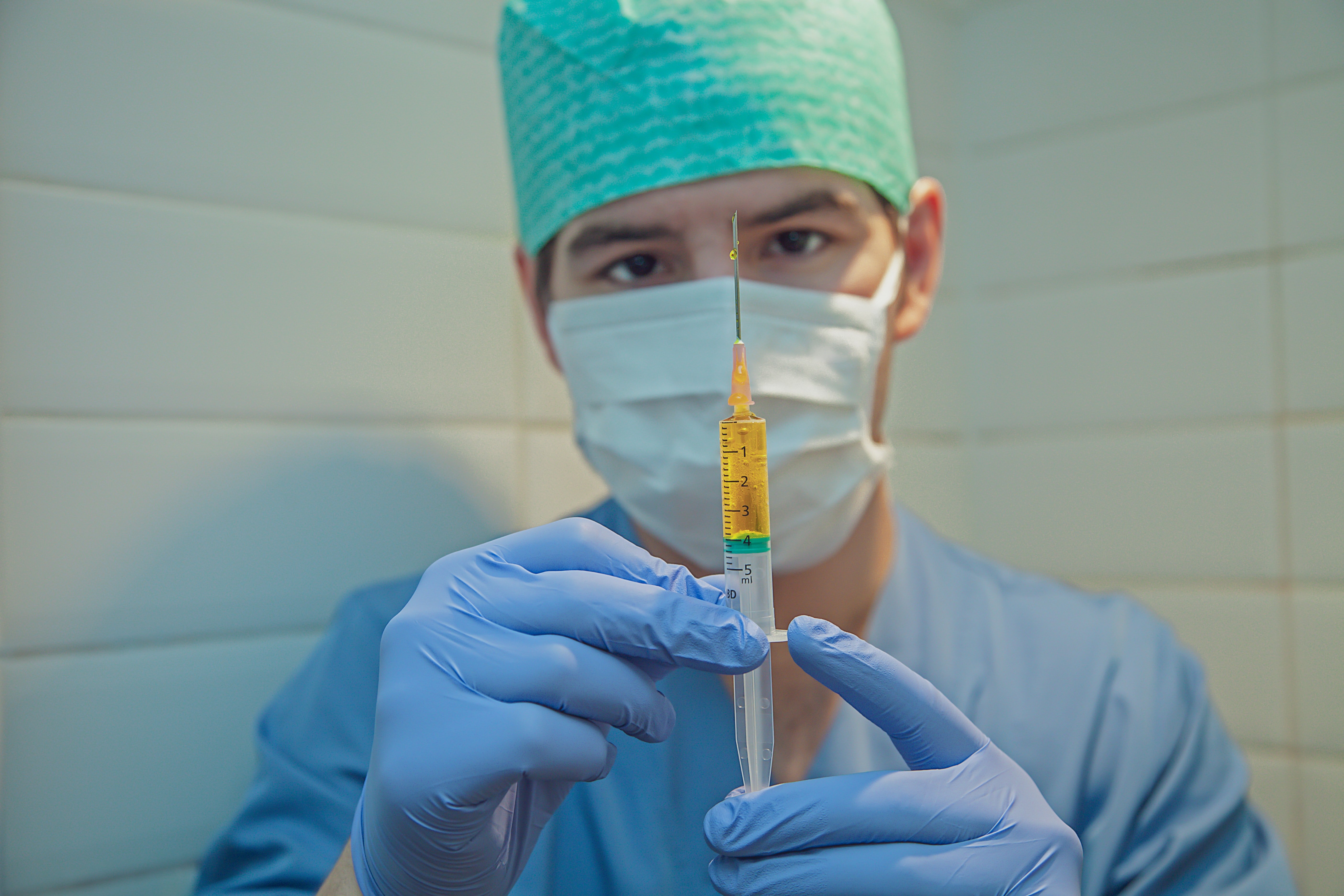 Simon wanted to become a geriatric nurse. | Source: Unsplash
One afternoon, Simon arrived at Deidre's house after his shift at the supermarket was over to find the house empty and silent. Worried, he ran from room to room, but there was no sign of Deidre.
In her bedroom he found an envelope on the bed addressed to him. "Dearest Simon, please don't worry. I'm perfectly well and safe with my granddaughter Fran. My son and Fran's mother divorced 10 years ago and we lost touch.
"She reached out to me two weeks ago, and I admit I kept it secret because I wanted to surprise you. Fran is married now, and her husband owns a vineyard in Napa Valley and she wants me to live with her! I have great-grandchildren!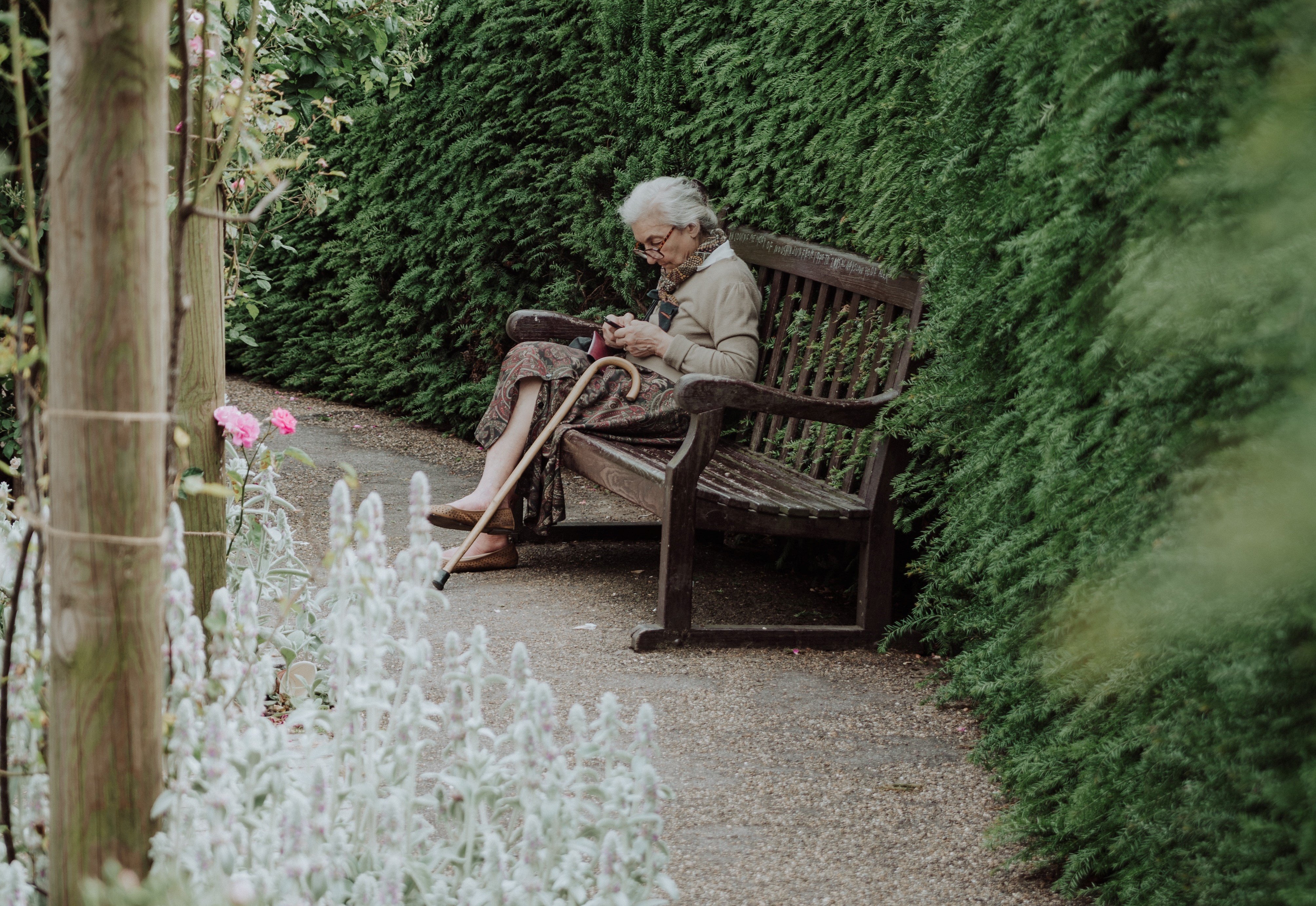 Thanks to Simon, Deidre enjoyed her garden again. | Source: Unsplash
"
I'll miss you so much, Simon, and I want you to know that you've been like a grandson to me. I love you with all my heart. Deidre.
"P.S. Here is Fran's address and you have my phone number so please keep in touch."
There was a thick folded document in the envelope and when Simon opened it, he saw that it was the deed to the house and it was in his name! Simon looked around at the big house and smiled.
Just then his phone rang. "Simon," cried a woman's voice. "Our plan worked! Thank you again for finding me and telling me that I have a grandmother. I am happy to know that I have at least one relative. You've helped two people to find a family.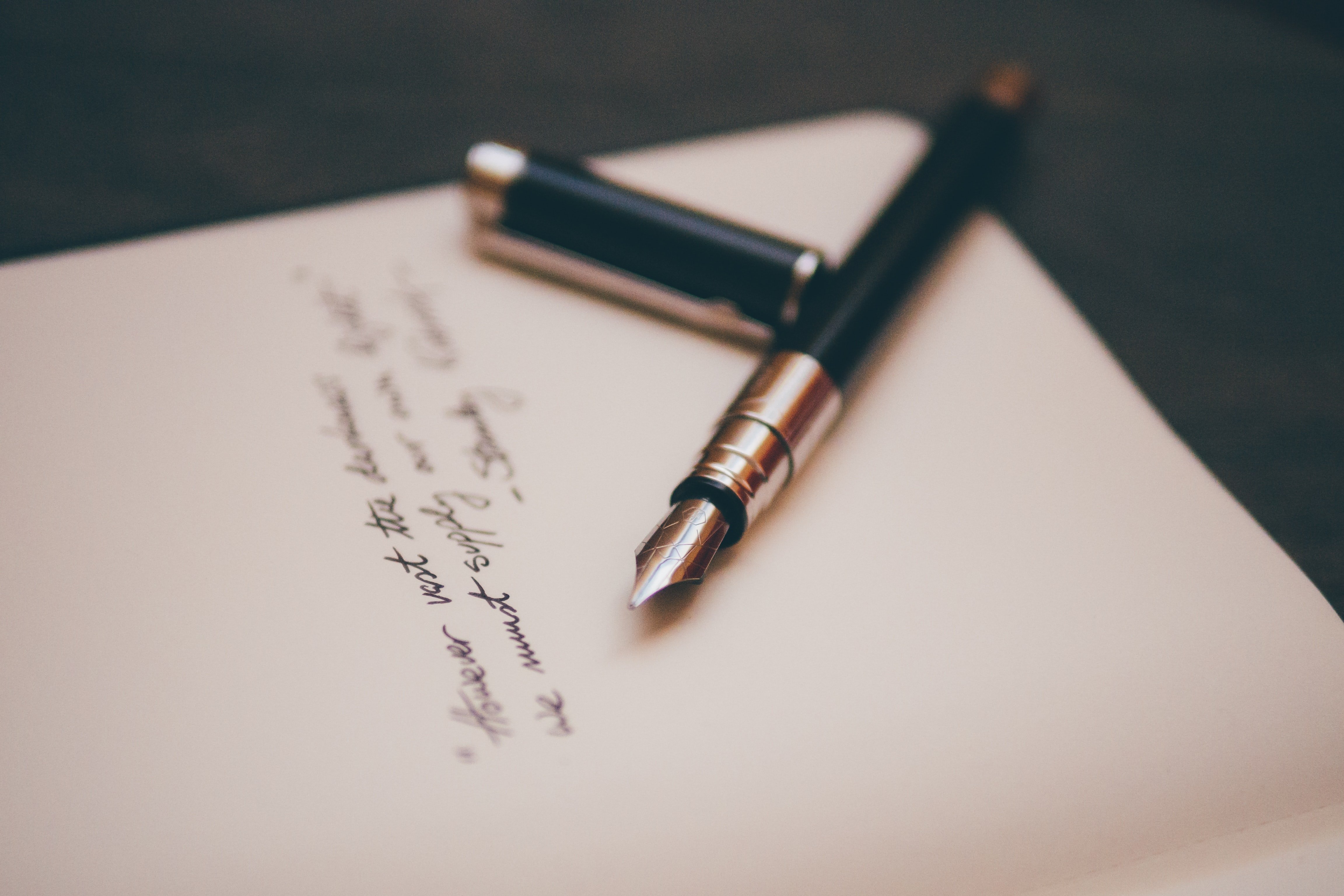 Simon found a letter from Deidre. | Source: Unsplash
"Sorry we had to leave, but we were late for the plane, but we invite you to visit us."
Simon smiled. "That's OK Fran!" he said. "You are what Deidre really needs: family. This house she loves if filled with old memories but she needs to make new ones."
Simon called Deidre often, but when she asked what he was doing, he was always evasive. Then one day, about six months after she had left for California, Simon invited Deidre and her granddaughter for a visit.
When the two women arrived at Deidre's old house, they could hardly believe their eyes! The old house was freshly painted and the gardens were beautifully tended. There were several old people walking in the garden and walking in and out of the door.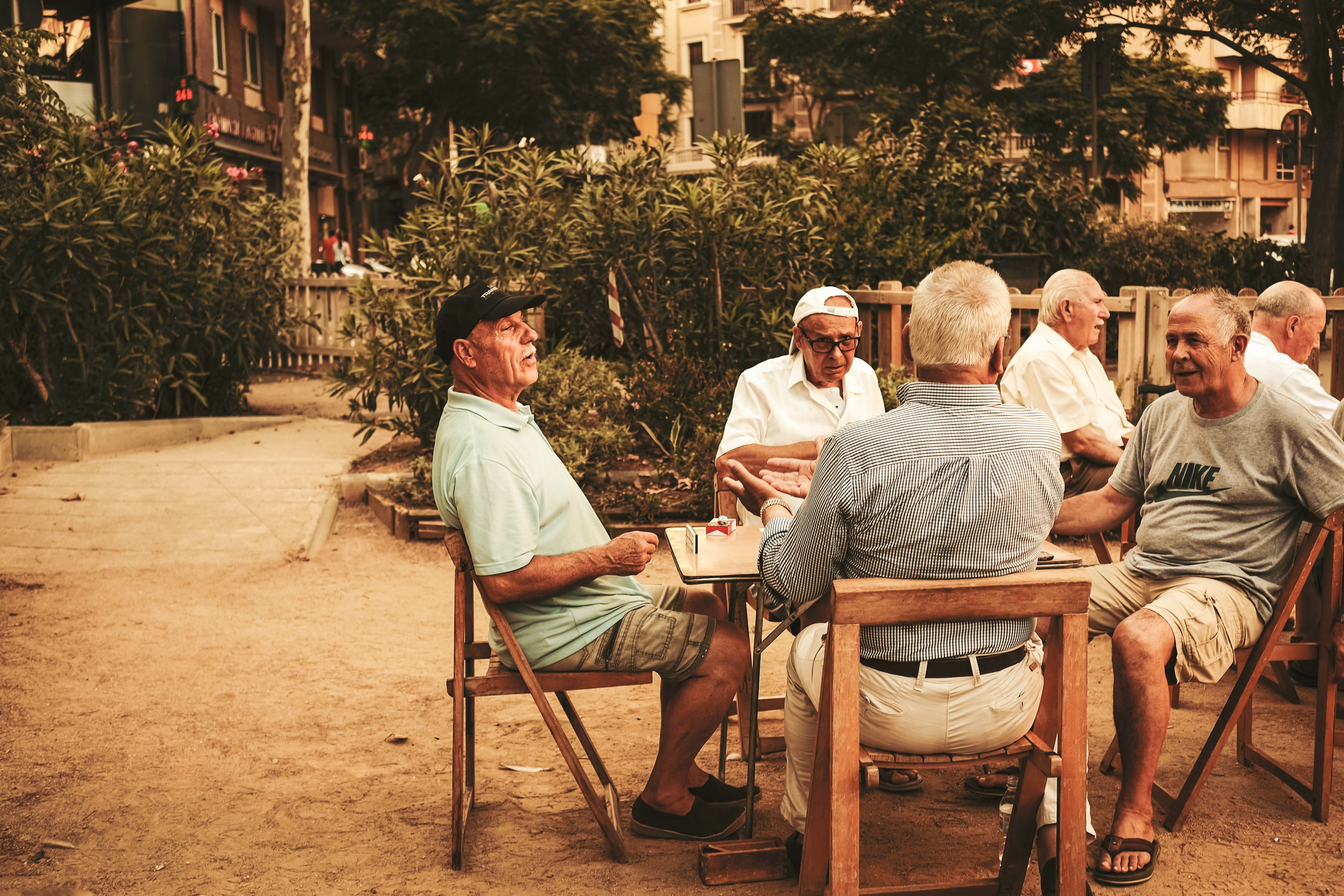 Deidre's house became a day center for the elderly. | Source: Unsplash
Simon was there to greet the two women and he immediately led Deidre to her old room. "This is the only room in the house I haven't changed," Simon said. "It's your room now and always.
"The rest of the house is for people like you, who are too active to be in a nursing home -- but can't live on their own. You've made a lot of people happy, Deidre, especially me! I've now realized my dream!"
Deidre gave Simon a big hug. "You're the one who saved me, Simon. I know life is going to bring you some wonderful rewards!"
What can we learn from this story?
Never turn away from your loved ones, especially the most vulnerable: the children and the elderly. While most people his age didn't have time for older folks, Simon cherished them and wanted them to have a better life.
Love and kindness reap their own rewards. Deidre gave Simon her house and enabled him to help even more people live with dignity.
Share this story with your friends. It might brighten their day and inspire them.
If you enjoyed this story, you might like this one about a woman who saved all her life to make sure she'd have enough to live on in her old age, but she had never counted on living to the age of 102.
This account is inspired by our reader's story and written by a professional writer. Any resemblance to actual names or locations is purely coincidental. All images are for illustration purposes only. Share your story with us; maybe it will change someone's life. If you would like to share your story, please send it to info@amomama.com
Subscribe if you like this story and want to receive our top stories!