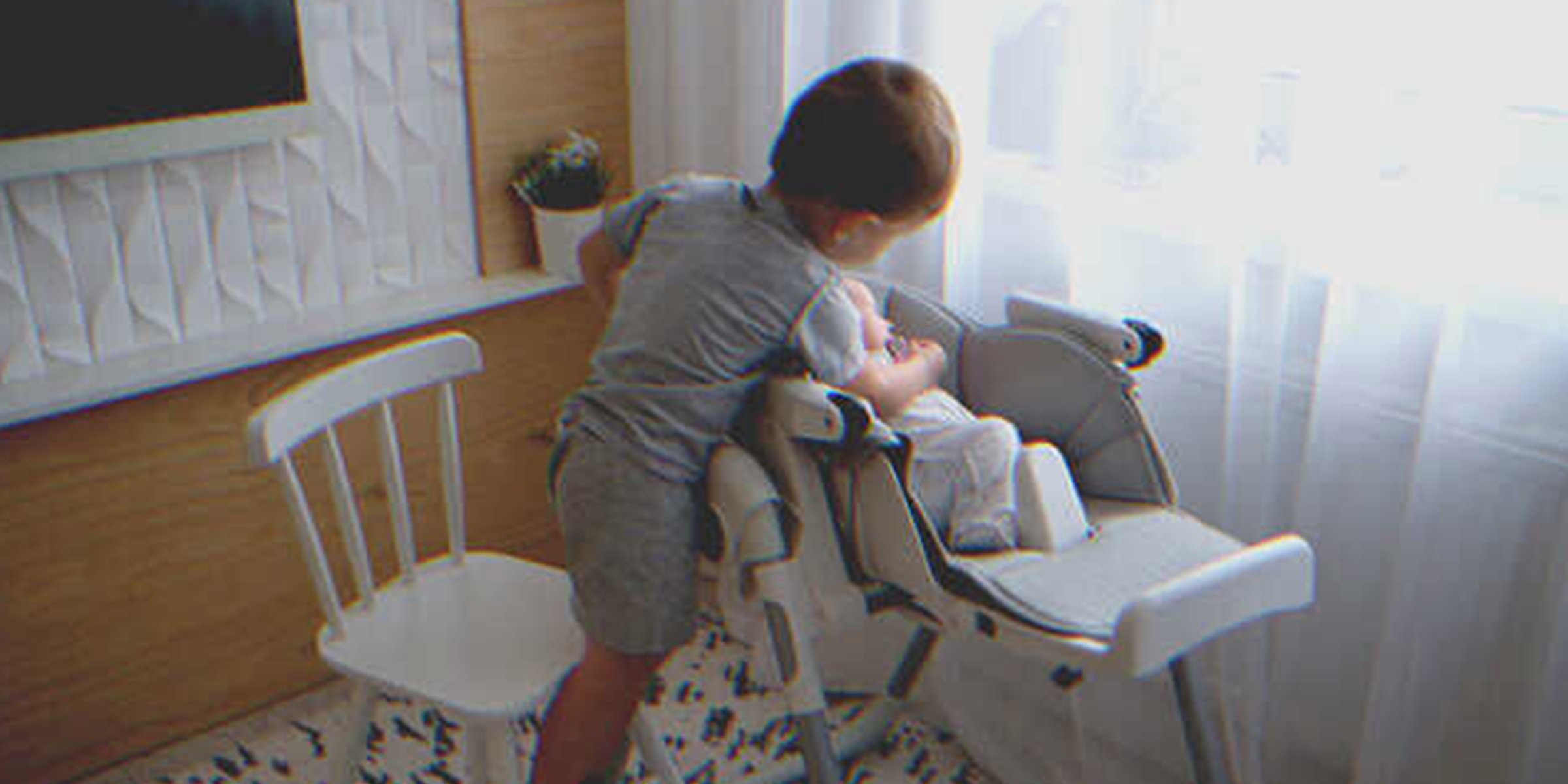 A little boy next to a baby | Source: Shutterstock
'She's Not My Sister,' Boy Says of Newborn Sibling, Parents Take DNA Test Confirming It – Story of the Day

When Chris' parents return home with their newborn daughter, he refuses to accept her as his sister. His bewildered parents take a DNA test to ease his doubts, but instead, the shocking results drive Chris to seek his own answers.
David and Lauren couldn't wait to introduce their newborn, Ava, to their 17-year-old son, Chris. They marched inside their home, and Lauren called Chris. He soon appeared in the living room. Lauren eagerly approached with Ava, but he stepped back and raised his hands.
"Please! I don't want to hold her!" He frowned. "Keep her away!"
David and Lauren exchanged a worried glance. They assumed Chris was overwhelmed or concerned about holding Ava because his congenital limb deformity caused weakness in his left hand. They were wrong. Later, Chris was still being aloof. David confronted him at dinner.
"What's wrong, Chris?" David grimaced. "You were so excited about Ava! But you haven't held her once and you never visited your mother in the maternity hospital!"
"She's not my sister!" Chris snapped, crossing his arms. "At our family check-up last week, Dr. Warren told me we're not related, Dad! Our blood types are incompatible! How could you lie to me my whole life?!"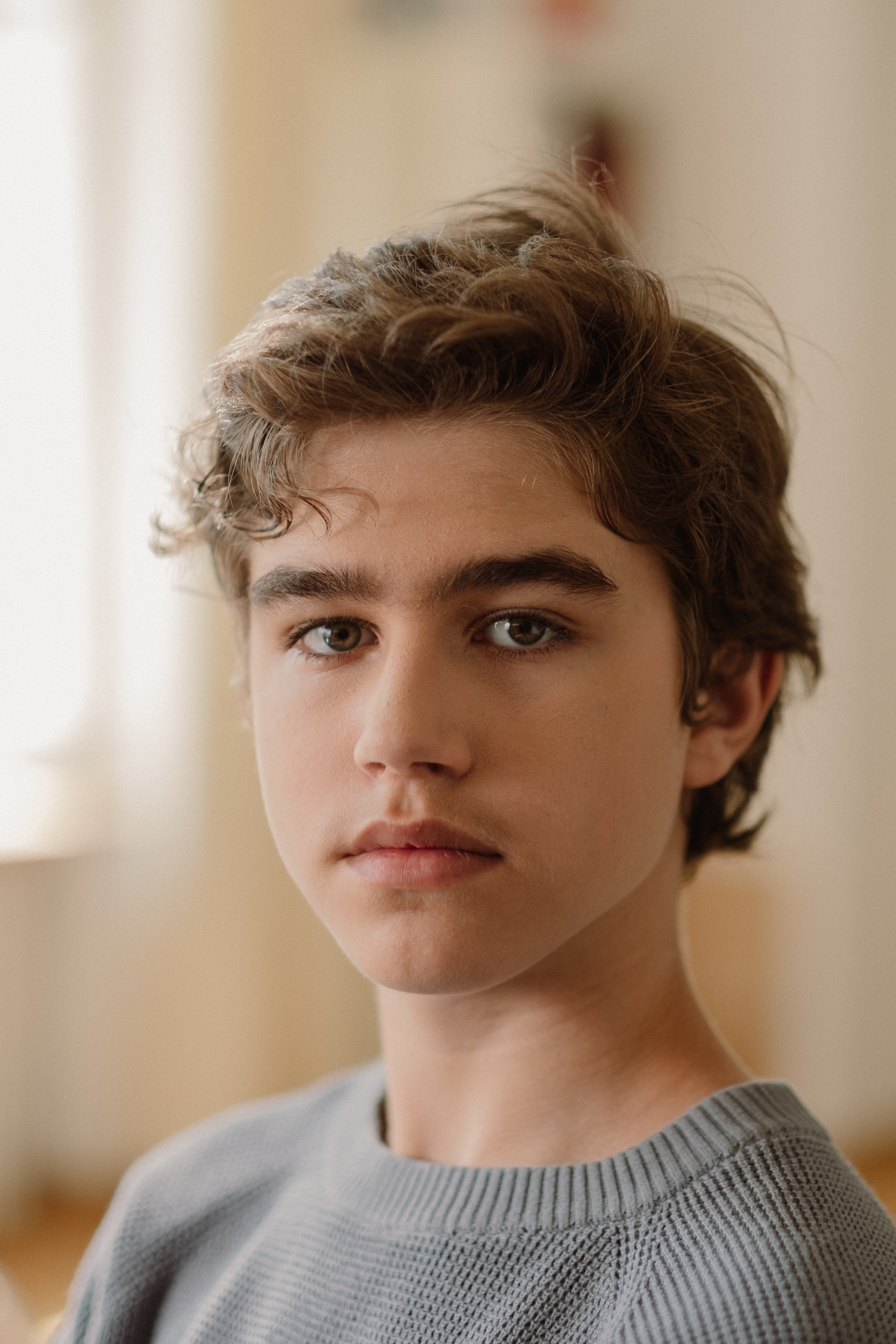 For illustration purposes only | Source: Pexels
Lauren and David had never imagined their son would demand proof of their love and parentage someday. David sat at the table with his hands clasped.
"Alright," he sighed, shaking his head. "Let's get a DNA test to ease your doubts."
Chris and his parents underwent a DNA test the next day. When the results arrived, David and Lauren read the report together. Chris sat across from them, his heart pounding.
He wanted the results to prove him wrong, but his parents' expressions suggested otherwise.
He snatched the document from David's grasp. The words "0% match" stared back at him. Chris never cried, but this was too much to bear. David and Lauren insisted there had to be a mix-up, but Chris raced to his room and slammed the door. All he wanted was to find his biological parents and reunite with them.
Late that night, Chris tiptoed into the living room and went through his parents' documents. He found his birth records, photographed them, and then hurried back upstairs to browse the images. He quickly found the name of the maternity home where he was born and searched it on his laptop.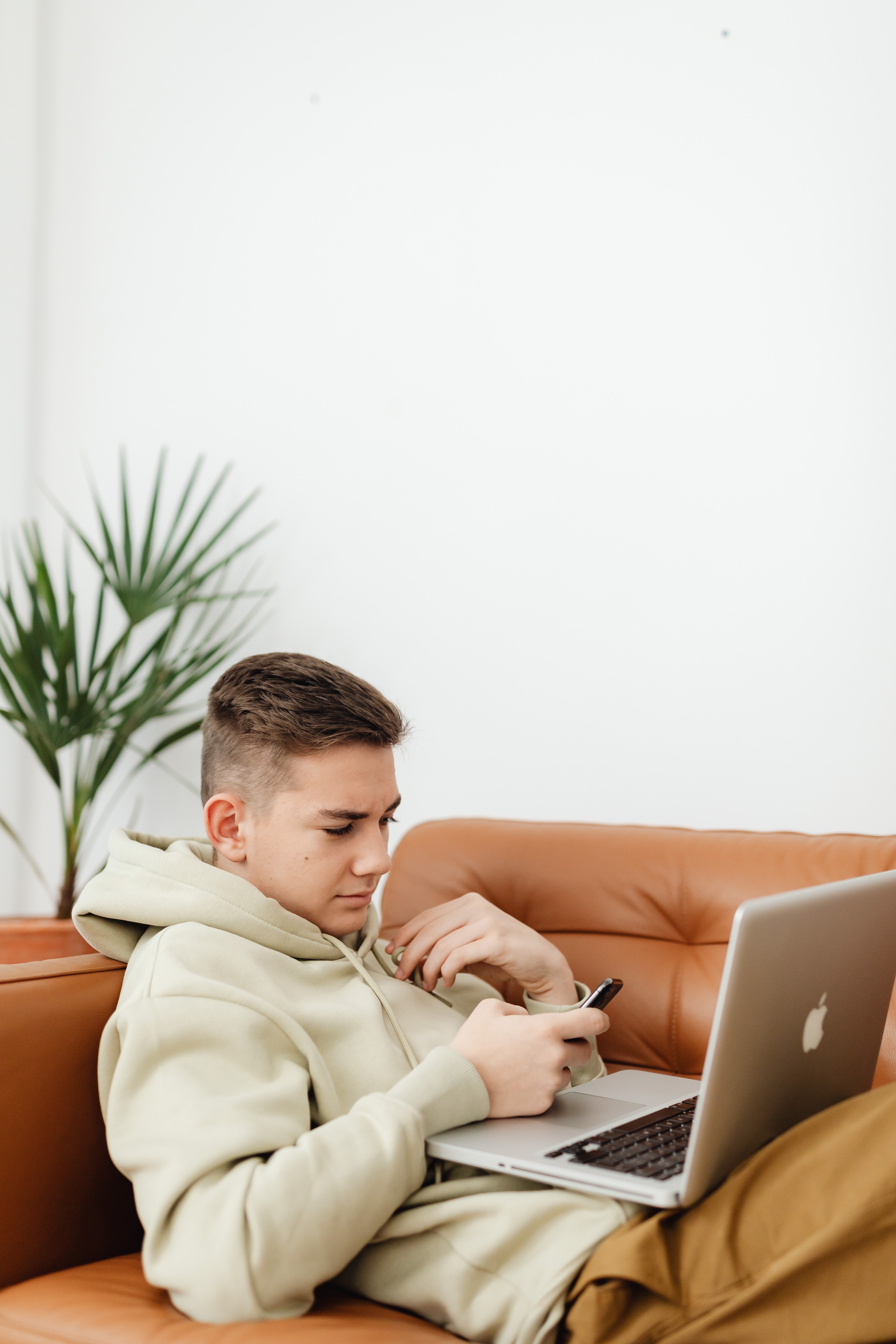 For illustration purposes only | Source: Pexels
The hospital was in Kansas City, far from his home in Chicago, Illinois. Chris's heart fell. He had to figure out what caused him to end up with another family, so he needed to visit the hospital. He slipped out in the stillness of the night and headed to the highway to hitchhike.
Chris waited alone on the isolated interstate for a long while before two orbs of light broke through the darkness. He shouted and waved his arms as he leaped in front of the cargo truck. The driver slammed on the brakes. He was reluctant to give Chris a ride but finally relented.
The sun had been shining brightly for hours when the driver woke Chris and dropped him off near the maternity home. He used Google Maps to guide him to his destination, but his phone battery was dead by the time he knocked on the director's door.
"Come in," a voice answered.
Chris walked in to see an older man at his desk. His nameplate read: Dr. Carr, Director.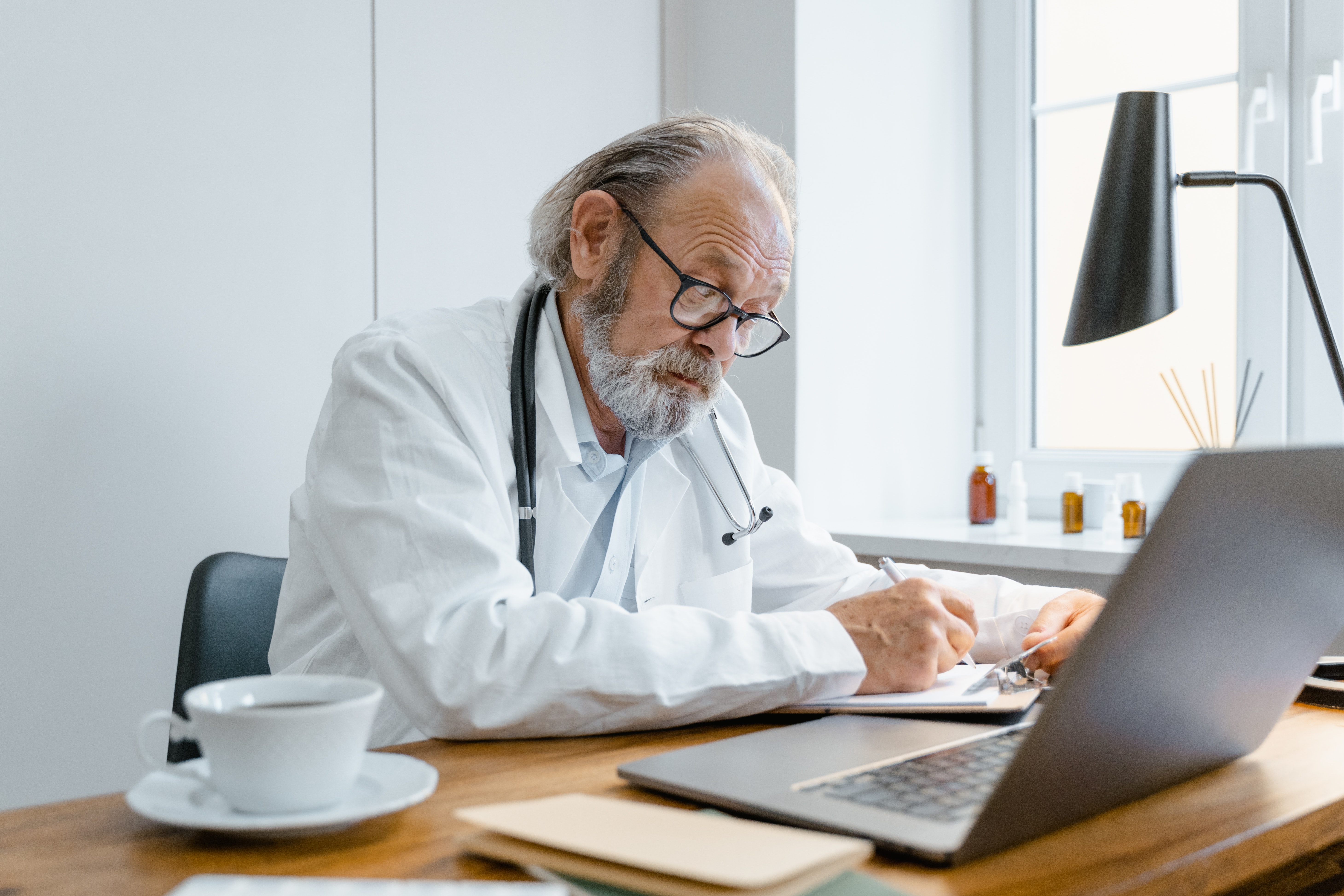 For illustration purposes only | Source: Pexels
"Hello, sir, I'm Chris," Chris said, sitting across from Dr. Carr. "I…I was born at this hospital 17 years ago, but I was switched at birth. I'd like to track my real parents down...But my adoptive parents don't know who they are."
Dr. Carr leaned back in his chair. "Your parents didn't accompany you? Do they know you're here?"
"No, but please don't call anyone," Chris said quietly.
Dr. Carr nodded thoughtfully. "I'm sorry, Chris, but I've worked here for 25 years, and I've never heard of such a case."
The director's phone rang then. Chris sat frowning as Dr. Carr answered the call.
"Yes, an intern will come today to work in the archive. Tell the boy to come to the information desk, and you will guide him." Dr. Carr ended the call and turned his attention back to Chris. "I wish I could help you, Chris, but I don't think I can. Now, if you'd excuse me…"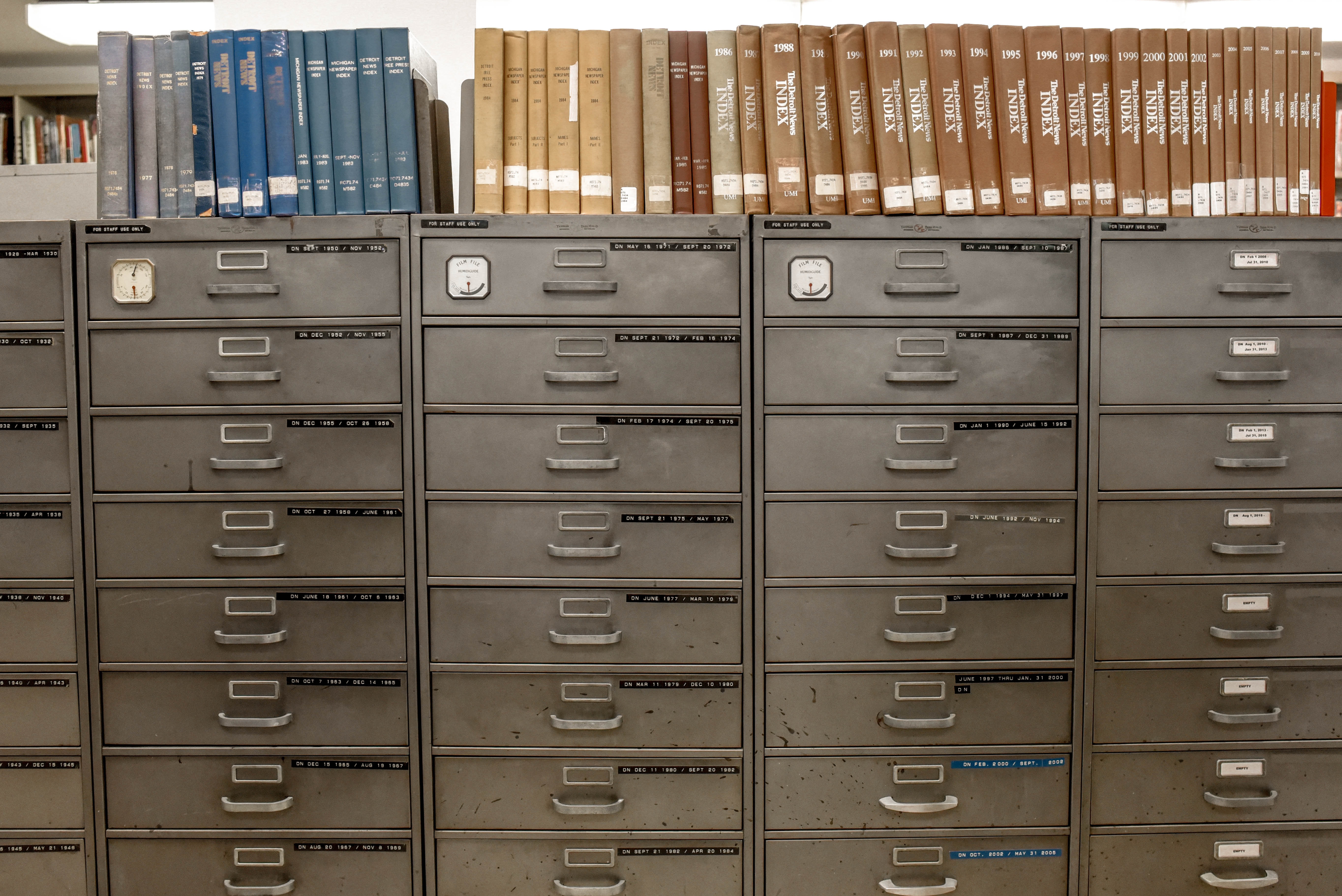 For illustration purposes only | Source: Pexels
There was something strange about how Dr. Carr glanced at Chris while mentioning the archives. It was as if Dr. Carr was hiding something. Chris left Dr. Carr's office feeling unsettled. Something was surely off, and he would figure out what. Chris hurried over to the information desk.
"Hi," he said. "I'm here for the internship. I believe Dr. Carr wants me to look after the archives?"
The woman handed him a doctor's coat with the hospital's tag and escorted him to the archives room.
Chris shut the door and dashed to the shelves, desperately searching the records for children born on the same day as him.
Finally, he found a beige box labeled with his birth year on the third row. Three girls and one boy shared his birth date. Chris slipped the boy's records into his backpack and left.
But as he approached the parking lot, Dr. Carr hurried toward him.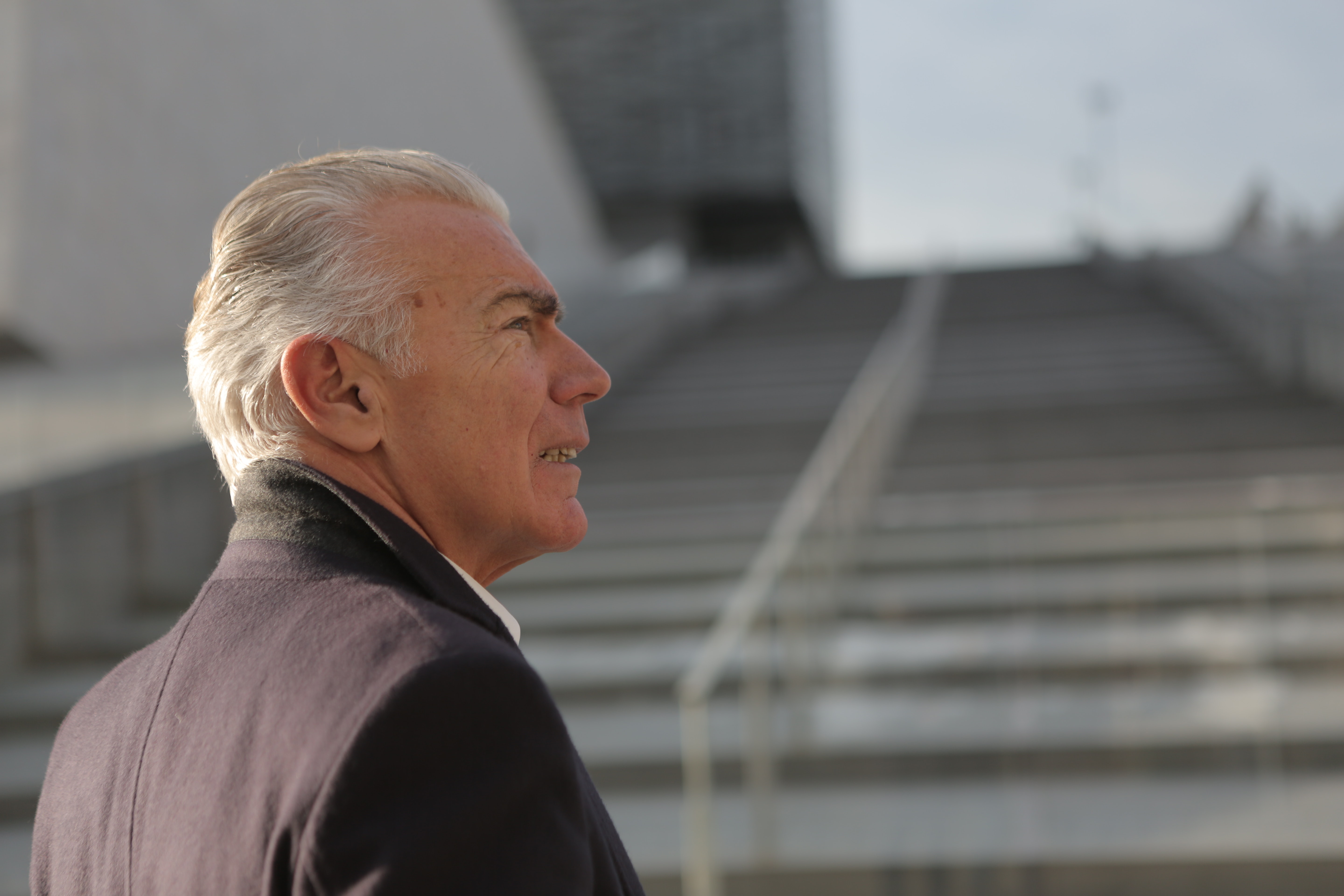 For illustration purposes only | Source: Pexels
"I'm glad I caught you, Chris," Dr. Carr said. "I remembered something after we spoke, and the hospital database confirmed it! Your mother and another woman both had boys on the same day. I contacted the family, and they're headed to a hospital for a DNA test. Get in my car, and let's go together!"
"Here," Dr. Carr offered him some water as they got into the car. "You look dehydrated."
Chris shyly chugged the water. He was really thirsty and hungry, and the water helped. Ten minutes later, Chris felt his eyelids growing heavy. He noticed a blurry Dr. Carr smiling at him before everything went black.
When Chris woke, his body refused to move. He suspected he was tied to something. As his vision cleared, Chris realized he was in a basement and wasn't alone. While his arms were tied behind him and his mouth was taped, Dr. Carr sat free in a chair across from him.
"I'm sorry it came to this, Chris," he said as he leaned forward and clasped his hands. "You shouldn't have come to the hospital! But what's done is done…Let me tell you what happened 17 years ago…"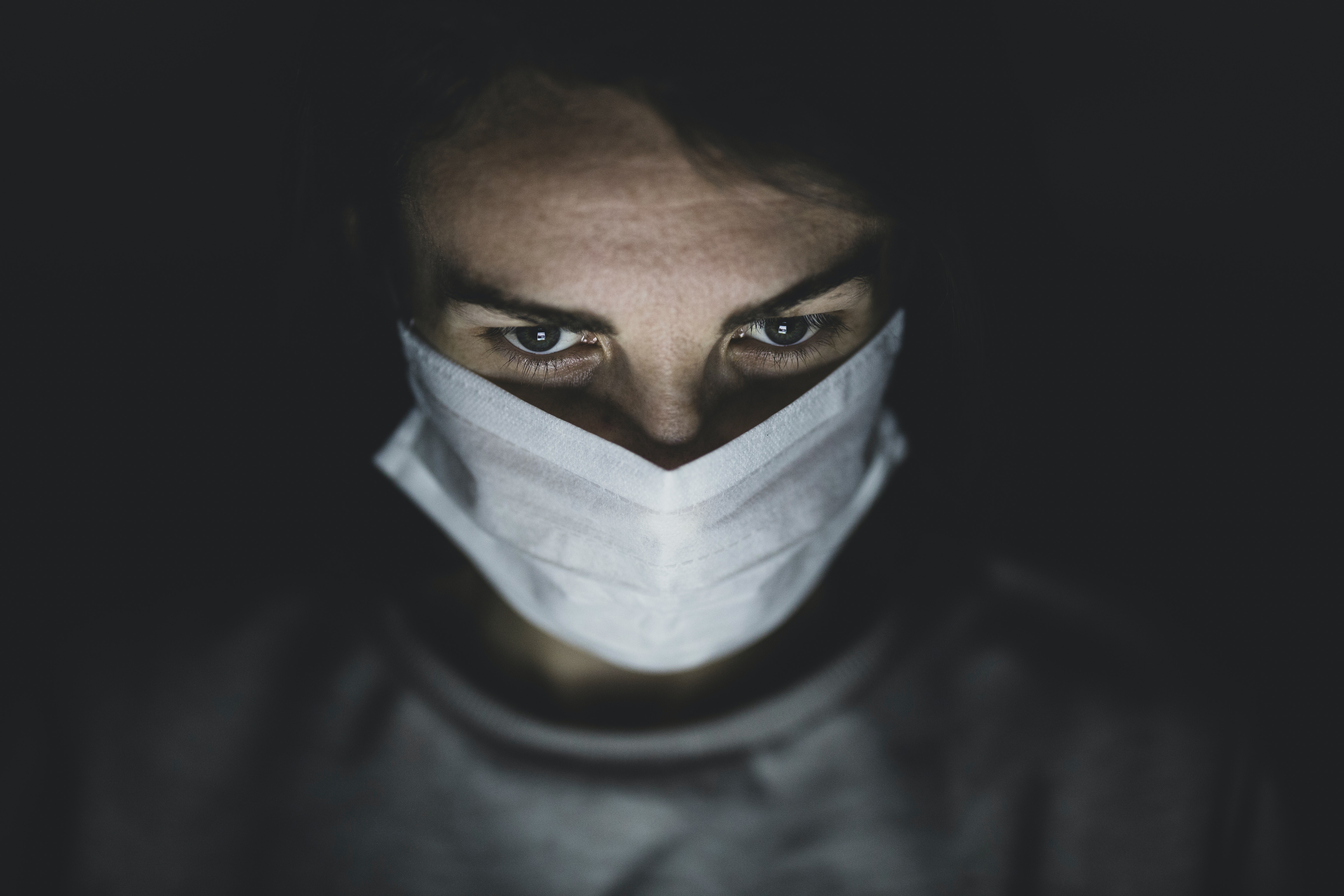 For illustration purposes only | Source: Pexels
"A doctor made a mistake during your delivery, Chris, and I was called in to assist," explained Dr. Carr. "Sadly, you were born with a broken arm due to the rough delivery. It was my blunder. The long-term effects of such an incident should be obvious to you because of your weakened arm."
"But your biological parents were a wealthy couple and I couldn't let them discover the hospital made a mistake during delivery. My reputation was at stake. The other woman in your mother's room was my knight in shining armor..."
The other woman was Lauren. Despite a high-risk pregnancy, her son was born healthy and completely normal. So Dr. Carr exchanged him with Chris. Lauren was relieved the child survived; she didn't care about the limb defect, and the wealthy family got their 'perfect' child. Dr. Carr and the hospital's reputation was saved.
"Well, desperate times call for desperate measures, Chris," Dr. Carr said as he rose. "You're staying here until I figure out what to do with you!"
Dr. Carr left the basement, leaving Chris tied to the chair. No matter how hard he tried to free himself, he would fail. That's when an idea struck him.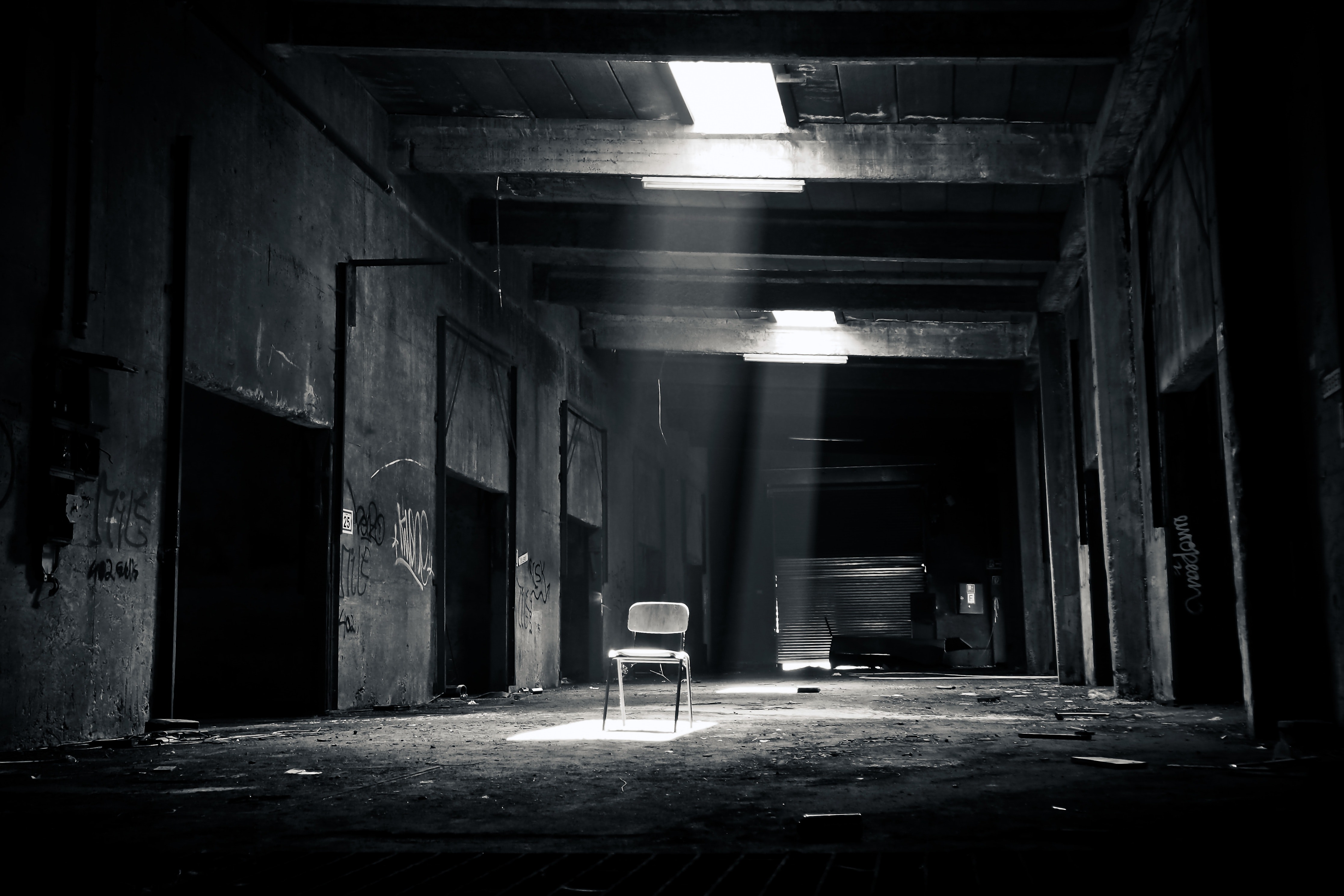 For illustration purposes only | Source: Pexels
Chris' left arm was thin due to the congenital deformity, so he tensed it, forcing his muscles to contract, making his arm thicker. He twisted his arm in different directions until he pulled out and freed the left arm. He then freed the other.
However, to Chris' horror, the basement door flung open, and Dr. Carr walked in. Chris kept his arms behind him, pretending they were still tied. His eyes widened in shock when he noticed Dr. Carr was holding a syringe.
"It won't hurt, boy. You won't feel anything…" Dr. Carr said, approaching him.
As Dr. Carr leaned toward him to inject his arm, Chris headbutted him. The director stumbled. Chris jumped to his feet. He flung the chair aiming at the older man's head, and it worked. The man passed out. Chris went through Dr. Carr's pockets and took his phone and car keys.
Chris climbed inside the car and fed the address he'd found in the hospital's archives into the GPS. An hour later, Chris parked in front of a vast estate. He knew his birth parents were wealthy, but he couldn't have imagined he'd be ringing the bell of a massive estate with a lush garden.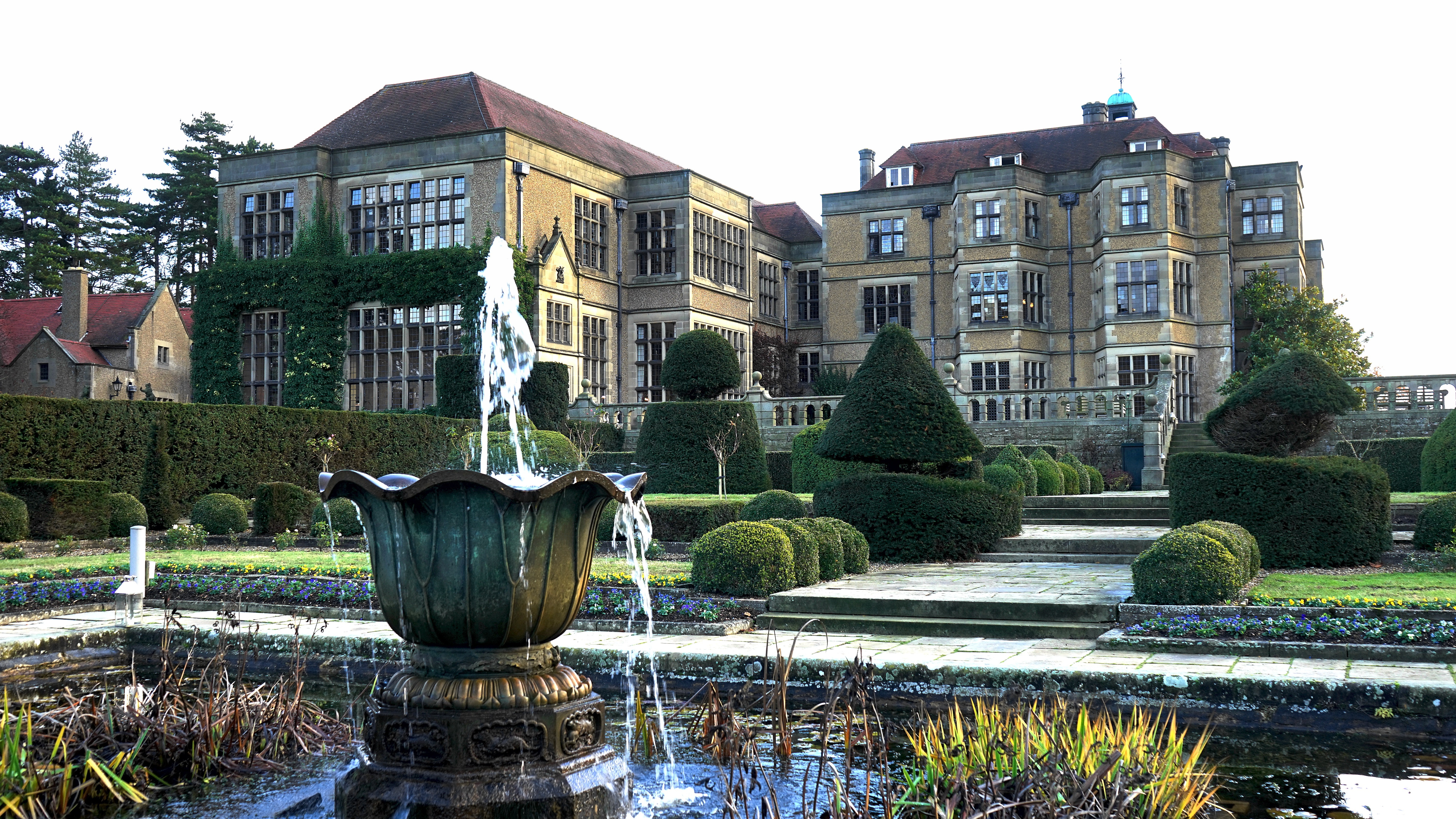 For illustration purposes only | Source: Pexels
Moments later, a woman answered the door. Chris knew who she was. He'd seen her photo in the files.
"Yes?" she asked. "Can I help you?"
"Uh, hi…My…My name is Chris," he said, swallowing thickly. "I'm your son."
The woman went pale as Chris told her everything that had happened. She introduced herself as Cynthia and invited him into the living room. Cynthia then excused herself to call her husband and offered Chris something to eat. He devoured the food and then dozed off on the sofa as exhaustion got the better of him.
It was morning when Chris woke. He sat up and saw his birth father, Raymond, for the first time. He and Cynthia were sitting at the kitchen table. They both stood up, and Raymond opened a chair for him.
"I'm really sorry about what happened, Chris," Raymond said. "Cynthia told me everything, and we discussed this situation all night. We've decided it's better to leave everything as it is."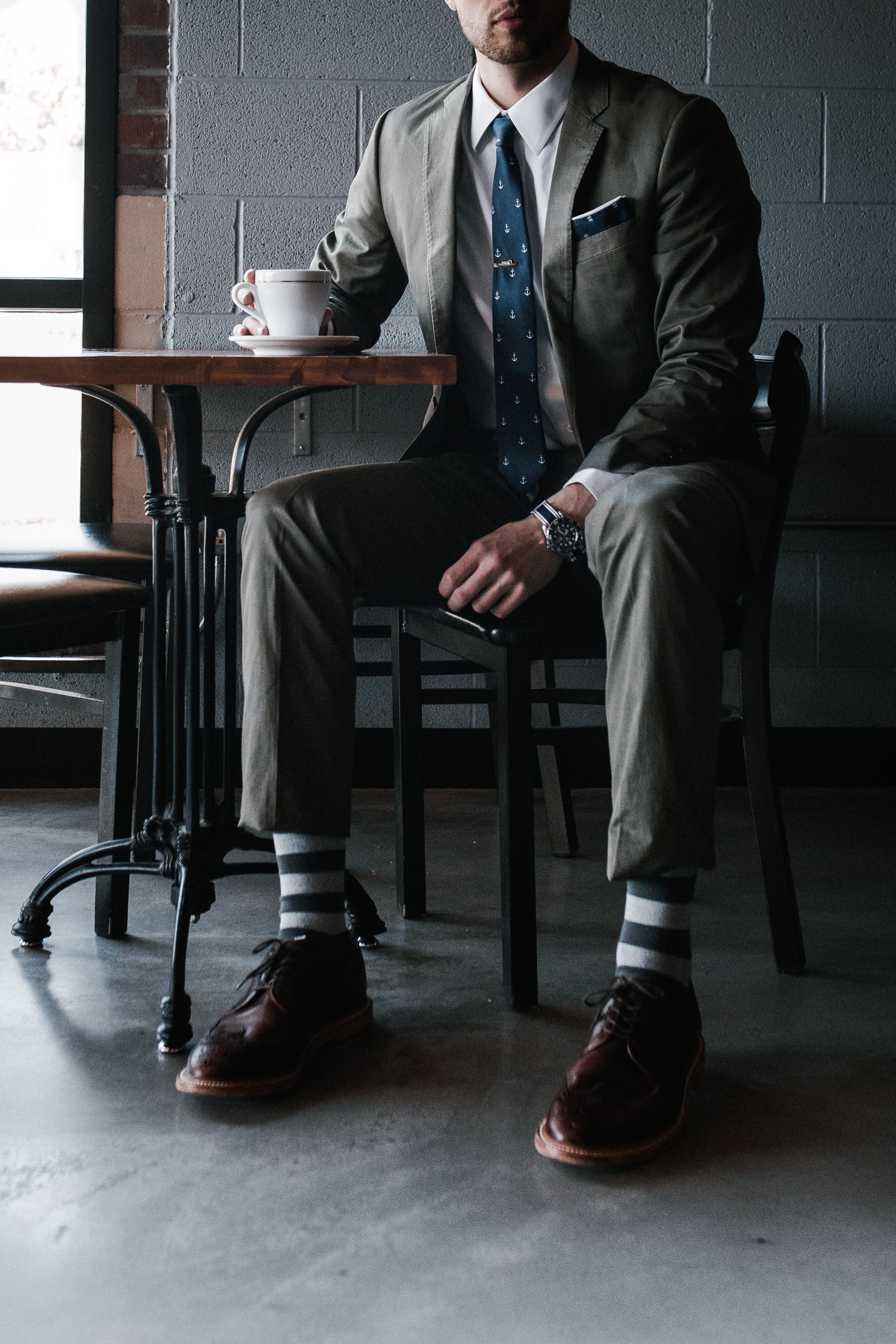 For illustration purposes only | Source: Pexels
"Chris, our lives are very different," Raymond added, looking at his left arm. "Our son, Kyle, is our whole world. We're glad we met you…and if you ever need us in the future, you can come to us. But we'd like to keep this discreet. Here," Raymond placed a duffel bag on the table. "$100,000 for you. And we really hope Kyle will never know about you or what happened."
Feelings of anger, betrayal, and devastation boiled inside Chris. He'd hoped they would embrace him and accept him. Instead, they were trying to buy his silence. Chris silently stood and left the stupid mansion. By noon, he was home, thanks to the kind man who let him hitchhike.
He entered and saw two cops in the living room with David. Lauren was at the kitchen table, about to take a pill. His parents rushed to meet him and wrapped him up in a tight hug.
His parents kept thanking all the forces for bringing him back home. Chris wanted to say something, but his words wouldn't come out. He cried like a baby.
"I-I'm so sorry, Mom and Dad," he managed to say, pulling away from them. "Forgive me. I love you too…And now I'd like to hug my sister."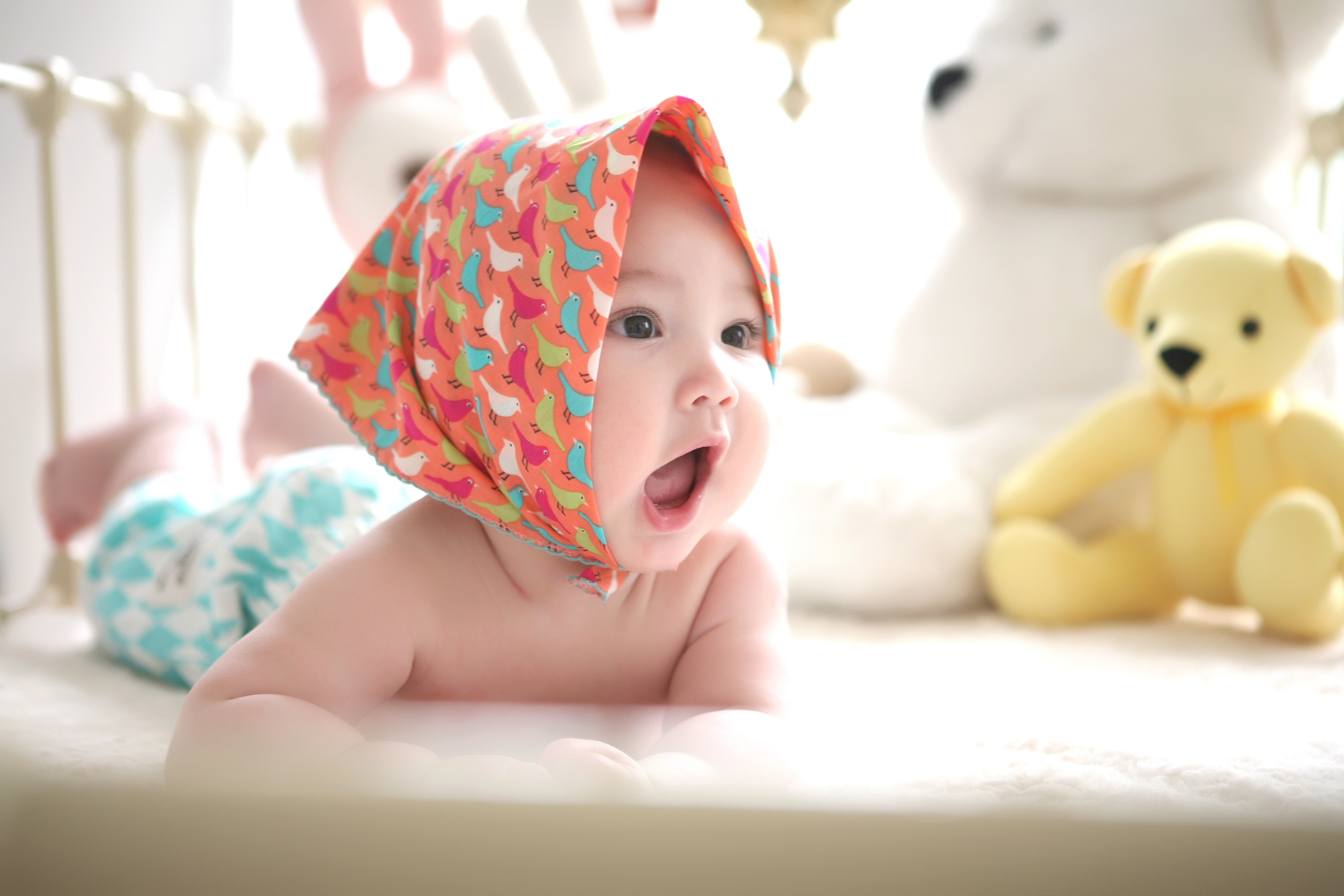 For illustration purposes only | Source: Pexels
Tell us what you think about this story, and share it with your friends. It might inspire them and brighten their day.
If you enjoyed this story, then you might like this one about a man who sends weekly letters to his estranged son. After years of silence, he suddenly gets a reply.
This piece is inspired by stories from the everyday lives of our readers and written by a professional writer. Any resemblance to actual names or locations is purely coincidental. All images are for illustration purposes only. Share your story with us; maybe it will change someone's life. If you would like to share your story, please send it to info@amomama.com.
Subscribe if you like this story and want to receive our top stories!