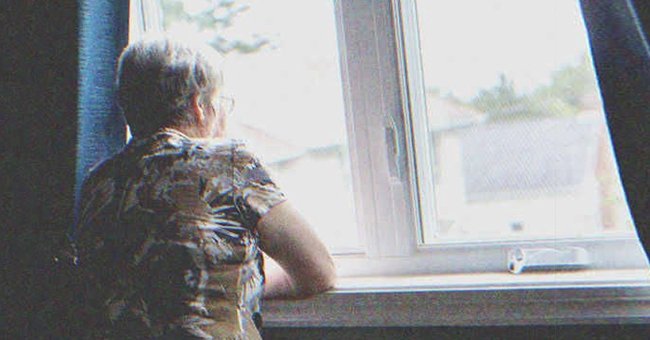 Shutterstock
Old Lady Celebrates Christmas Alone after Her Kids Find Out She Is a Cleaner – Story of the Day

Mildred's children lived a couple of streets away from her, but they would often be too busy to check on her. They'd usually call her at least once a quarter, but that all stopped when her kids discovered she chose to work as a janitress. That year, they decided to cut contact with her.
Mildred was convinced she'd have to spend the holidays alone after her children shut her out for being a janitress. However, that all changed when someone knocked on her door during Christmas.
One day, she was sweeping the floor of their local furniture shop when she noticed a familiar face entering the door. It was her son, James. Before she could hide behind one of the cabinets, he was already looking at her with wide eyes.
As Mildred walked towards him, he shifted his gaze and walked out of the store. This surprised Mildred, as her son had always been a mama's boy. She didn't think much of it then, deciding to continue on with her job and deal with her son later.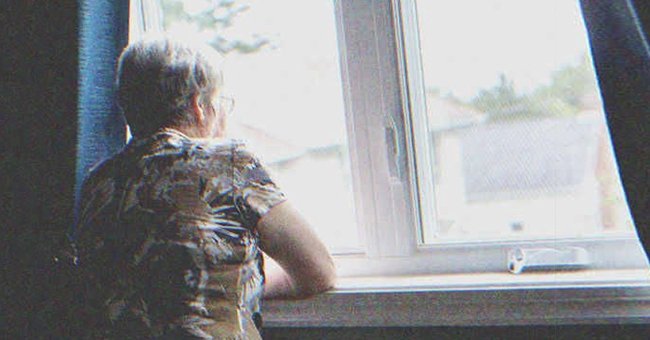 Mildred wondered when she would hear from her family. | Photo: Shutterstock
Mildred's husband Tom died nine years ago. At the time, she used to live in her big country home with their children, James and Jenny.
However, when Tom died, her children convinced her to sell the house and instead get a tiny apartment just enough for her to live in. After all, they were all about to start their own families, and they wanted some money to help them jumpstart their own businesses.
Of course, Mildred was more than happy to support her children. Eventually, their businesses took off and they got too busy to check on their mother.
Meanwhile, Mildred was living off her pension and some money she saved up before retirement. With her expensive maintenance medicine and daily needs, the money she had was just enough for her to get by.
This year though, she wanted to surprise all of her children and grandchildren with special gifts, so she decided to go back to work. She applied as a sales clerk, a grocery store attendant, and a fast-food chain worker at first, but she was rejected.
Down but not discouraged, Mildred decided to apply as a cleaner at a local furniture shop that was more than happy to give her a job. It was a fun job for her, as she's always loved cleaning. She had enough extra money to spend now, and she'd often treat herself to a good meal and buy small novelty items for her kids.
Mildred never told her children, however, as she was afraid about how they'd react. True enough, it seemed James was shocked that she chose to be a cleaner.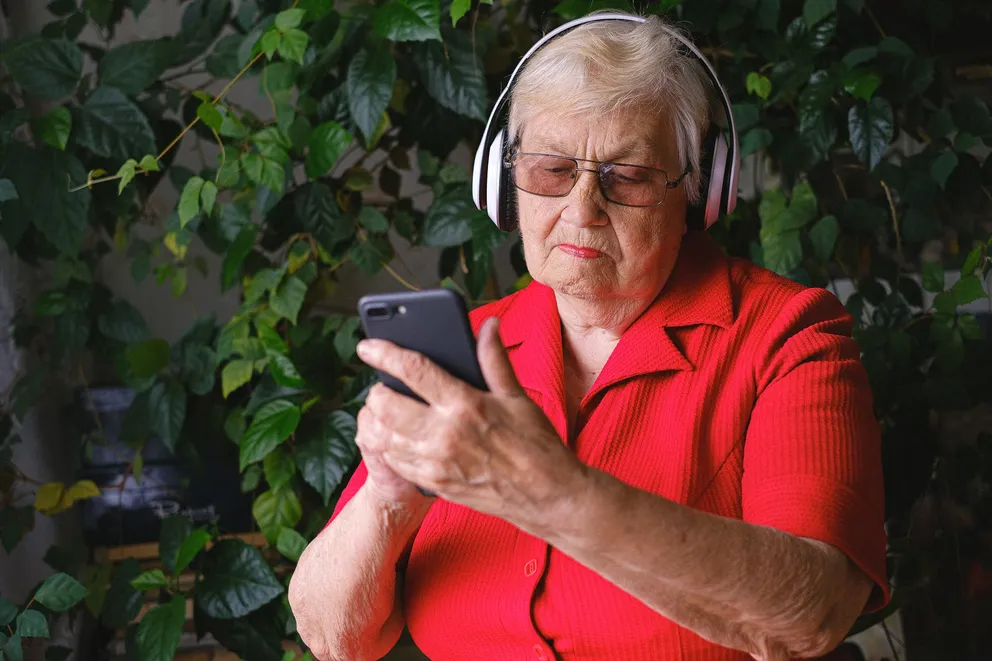 Mildred decided to give her children a call. | Photo: Pexels
After work, she decided to give him a call. "I'm still a bit busy with work, mom. Can I call you back?" James said.
"Honey, I was –"
"Bye, mom," James said, raising his tone a bit more before he cut her off completely.
Mildred was hurt because she saw nothing wrong with being a janitress. It's a noble job that didn't hurt anybody!
After James put the phone down on her, she gave Jenny a call. Unfortunately, she got the same cold greeting from her, and she couldn't even say a word.
That night, Mildred decided to shrug it off and just explain everything to them during their Christmas celebration. However, none of her children confirmed that they were visiting her that year.
Just a couple of days before Christmas, Mildred and her next-door neighbor Martha were sharing stories over cups of coffee. It was there that she released her worries.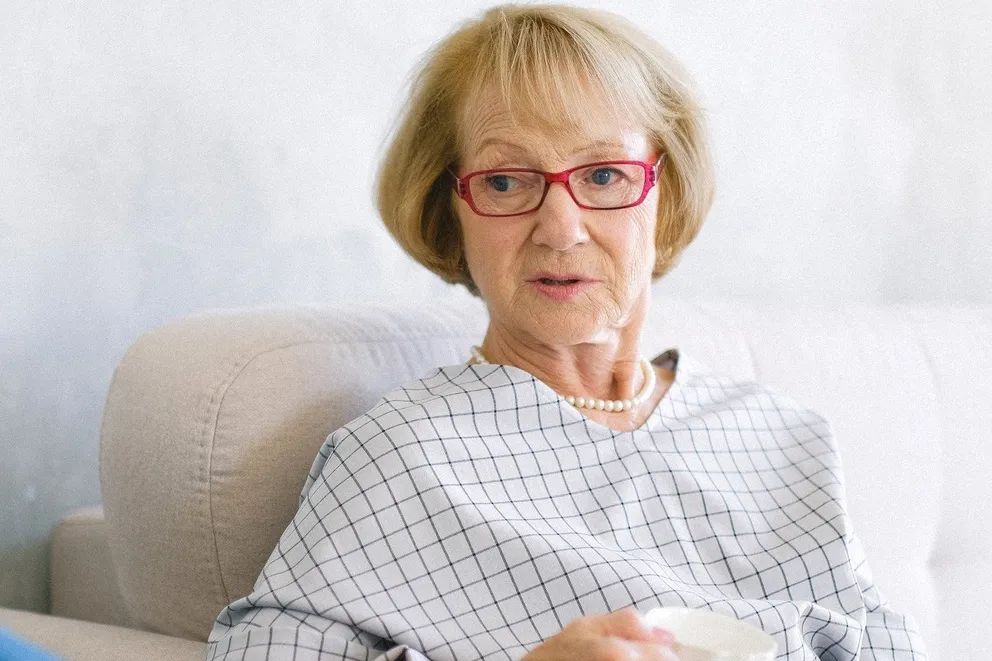 Mildred confided in her neighbor Martha. | Photo: Pexels
"Ah, I'm sure they'll make it here, Mildred," Martha said, trying to reassure her worried friend.
"It's the first time they've acted this way towards me. I didn't think my job would be the reason they'd choose to stop contacting me altogether. I didn't even do anything wrong," Mildred sighed.
"Well, if you end up spending Christmas alone, you're more than welcome to spend it with my family. I'm right next door, never forget that," Martha said, giving her friend's hand a squeeze.
That didn't make Mildred feel any better, as she wanted to spend Christmas with her own family. Why are they shutting me out? she couldn't help but think to herself.
True enough, Christmas morning came, and James and Jenny were still nowhere to be found. Overwhelmed with emotions, Mildred found herself in tears.
She took a look at her tree and at all the presents she worked hard to buy the entire year. It broke her heart that she couldn't even give them to her family.
While she was preparing breakfast for herself, she suddenly heard a knock on her door. She thought it was Martha, so she decided to open it and finally accept the dinner invitation she extended.
To her surprise, it was her kids and grandkids at the door. "SURPRISE, GRANDMA!!" the kids all exclaimed.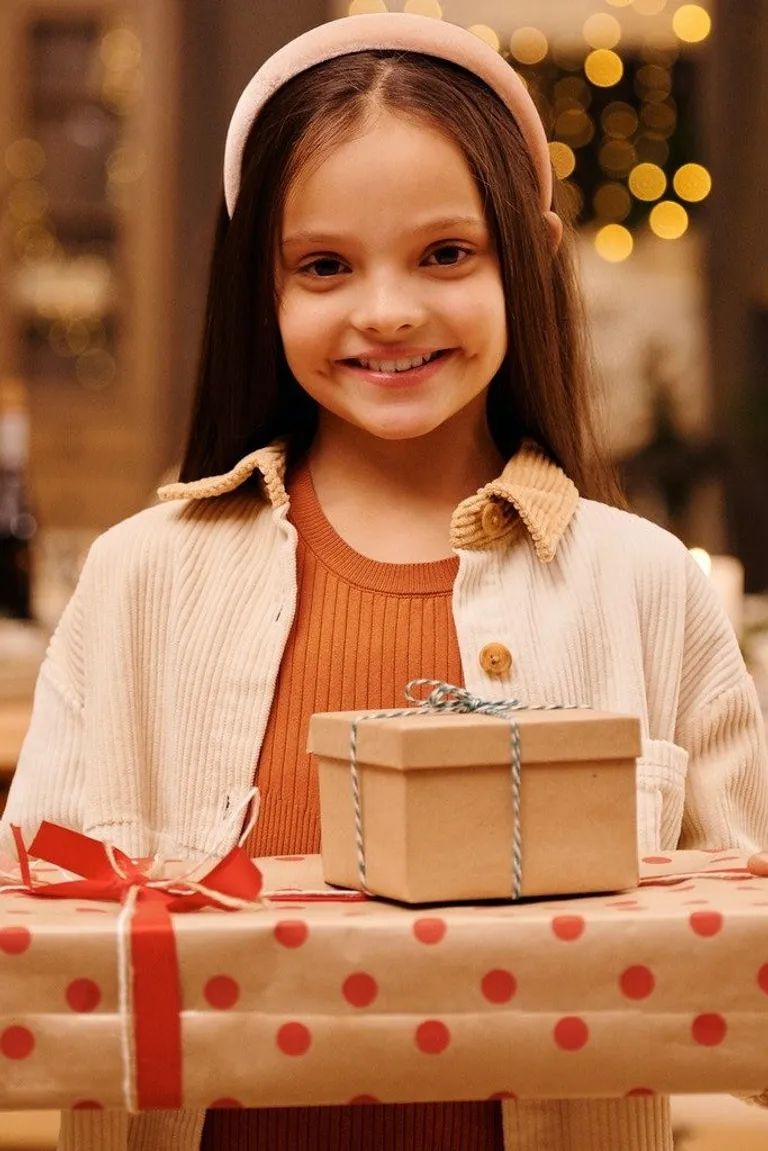 Mildred was surprised to see her kids and grandchildren at the door. | Photo: Pexels
"What are you all doing here?" Mildred asked, stunned.
"Well, we're here to spend Christmas with you, of course!" James said, giving her mother a hug. The entire family rushed inside the apartment, with Mildred stepping aside, still in shock.
"Sorry for coming unannounced mom, but this was unplanned," Jenny admitted.
"Don't worry, come in. Let me cook you all a good brunch," Mildred said. Before she could, though, James looked his mother in the eye.
"I'm sorry, mom. I'm sorry I reacted that way when I saw you working at the furniture shop," he said, giving her a hug.
"Were you ashamed of what I was doing then, honey?" she asked.
"Well, honestly, I was. I thought you didn't belong in there, and it made me worry what other people would think. But then I got on that call with your neighbor, and I realized I was the one who should be ashamed," he admitted.
"My neighbor?" Mildred asked, surprised.
"Well, yeah. Martha, was it? I gave her my calling card when you first moved here so she could contact me in case of emergencies. Well, she thought this was an emergency and she gave me a good scolding for what I did to you. I'm sorry, mom. I should be ashamed of myself – I have a successful business and there you were, working!" he said.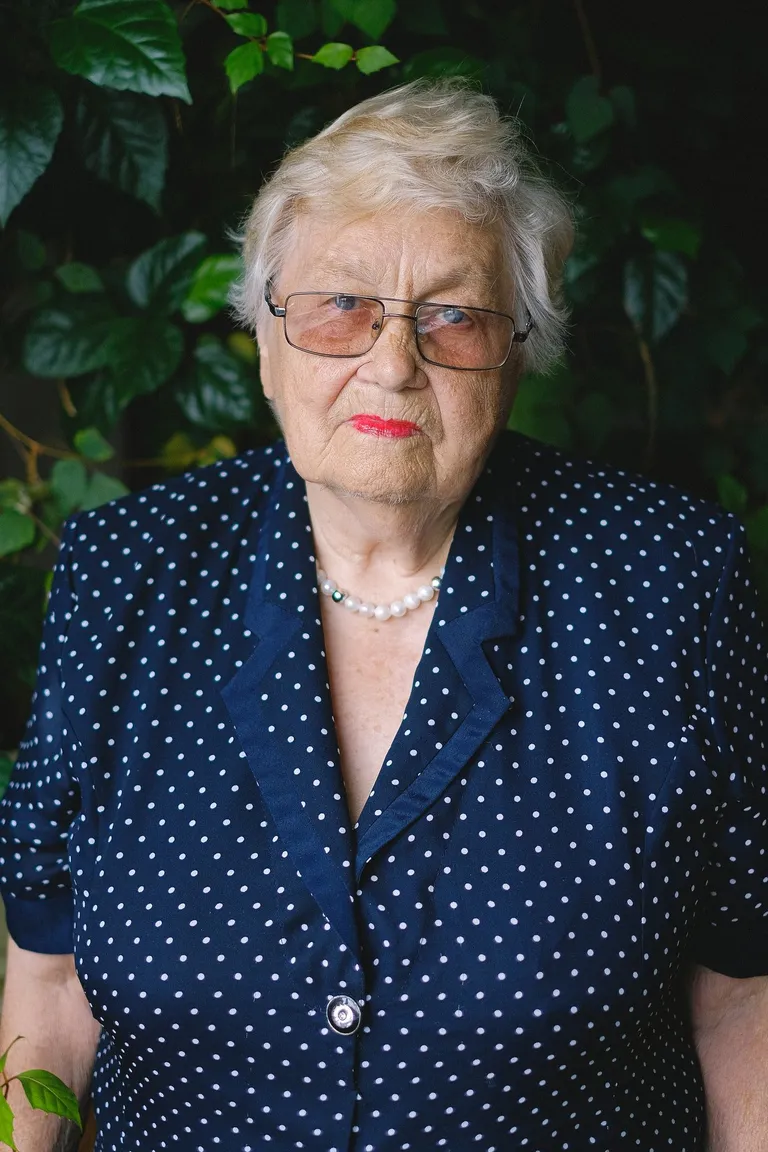 Mildred was touched to hear those words from her children. | Photo: Pexels
"Mom, you shouldn't be working when all these years, you could've easily had money from selling the house. Yet you gave that to us without a hint of hesitance. It should be us taking care of you now. I can't believe we never thought about paying you back, we've been so selfish," Jenny chimed in.
"You guys don't have to pay me back. I am doing fine!" Mildred said, trying to assure herself.
"Nonsense, mom. We want you to live life comfortably, and we will be sure you do just that," James said.
"Ah, let's not talk about that now. We are here to spend Christmas together. My grandkids are waiting for their presents," Mildred said, smiling. But deep down, she was relieved to hear those words from her children.
That Christmas, they spent the entire day laughing and exchanging stories. They started visiting her more often, and they made sure she had all of her needs taken care of.
Despite this, Mildred chose not to quit her job. She enjoyed it a lot, and her children were proud of her for doing something she liked. She retired at the age of 75, with enough money for her to enjoy the rest of her life traveling and having fun with her family.
What can we learn from this story?
There's nothing to be ashamed of when doing honest work. Mildred worked as a janitress, and that's nothing to be ashamed of. Working hard to earn a living in an honest way is commendable.
Never forget about your parents. While we all end up with our own lives, we should not forget where we came from.
Share this story with your friends. It might brighten their day and inspire them.
If you enjoyed this story, you might like this one about an old lady who excluded her only daughter from her will after she married a poor man.
This account is inspired by our reader's story and written by a professional writer. Any resemblance to actual names or locations is purely coincidental. All images are for illustration purposes only. Share your story with us; maybe it will change someone's life. If you would like to share your story, please send it to info@amomama.com. 
Subscribe if you like this story and want to receive our top stories!