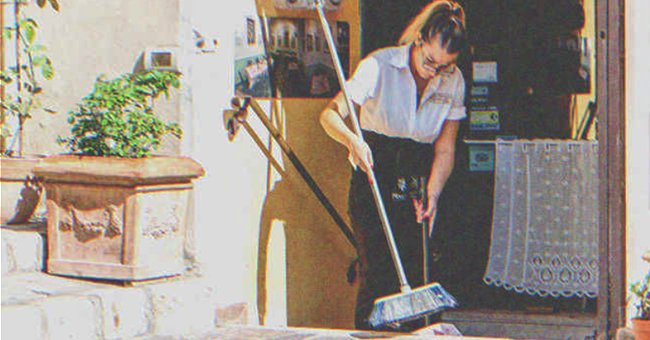 Shutterstock
Millionaire's Son Offers Girl Who Works As Cleaner to Become His Wife for an Hour — Story of the Day

A woman's life takes quite an unexpected turn after she accepts her rich employer's offer to pose as his wife for an hour!
Casey Hunter would never have imagined the difficult times that lay ahead of her when she first arrived in New York with her mother, Andie. Sure, Casey's life had not been easy before fleeing her abusive father, but barely a year after relocating to New York, she lost her mother in an accident and her savings in a robbery.
Fortunately, some money remained in her mother's account, allowing her to survive for a time before she had to drop out of college and begin looking for work. But despite numerous attempts, she only found one as a cleaner, through a friend, at a wealthy man's home, to which she grudgingly agreed after no one agreed to hire her.
Little did she know her decision was going to change her life forever…
"I'm sorry, I didn't recognize you. Are you the one who cleans this apartment?" a stranger asked Casey with a friendly smile as she unlocked the door to the apartment she was assigned to clean every day. He was a handsome, charming man who was conversing on the phone until she interrupted him.
She had been standing outside for some time before unlocking the door. She initially believed someone had barged into the apartment, but she overheard the man's conservation and quickly realized it was the flat's owner, millionaire businessman Michael Hill.
"Good morning, Mr. Hill. My name is Casey Hunter. Yes, I was hired three months ago to clean this flat daily," she replied, returning his smile.
"All right. Please ignore me and go about your business as usual. I'm sorry about the mess," he apologized, glancing around, embarrassed by how his bags were strewn about.
Casey's face flushed. "There's no need to worry, Mr. Hill. After all, it's my job. I'll have the entire room spotless in no time. Sorry about disrupting your call."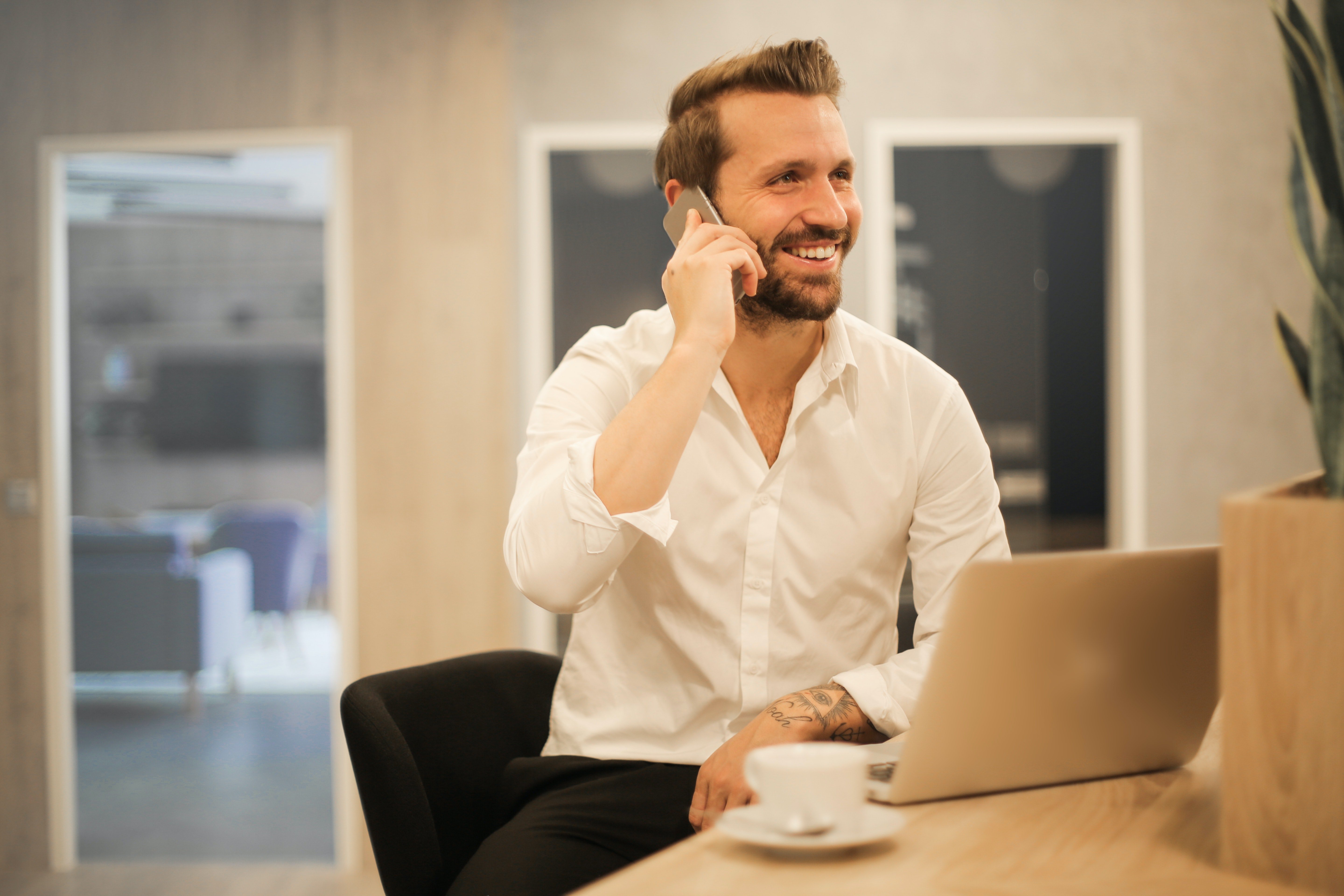 Casey met millionaire Michael Hill. | Source: Pexels
"Oh no, it's alright," he said and he turned away from her, marched to the window sill to continue talking on the phone.
Casey walked over to one of the rooms, changed into her work clothes, swiftly cleaned all of the rooms in the five-bedroom apartment, and eventually completed her job two hours later. She changed back into her regular clothing and left the house for the day like she did every day.
Things went on like that for 6 months. Every day, she arrived at 9 a.m. to clean the house and left at 11 a.m.
One day, she was about to leave the house after her shift when she heard the doorbell ring. She quickly packed her stuff and dashed to the door to open it – only to find a man, somewhat in his late 60s, standing at the doorstep.
"Dad?" Micheal called out, a little stunned at his presence. "I had no idea you were coming today!"
Casey had heard about Mr. Hill from her supervisor, Samantha, the caretaker of the Hill estate, but she'd never met him because he was frequently out on business.
"So, my boy, you've grown so much that you didn't even inform me that you chose to stay here rather than at home? If Samantha hadn't informed me, I wouldn't have known!" he remarked, slightly offended.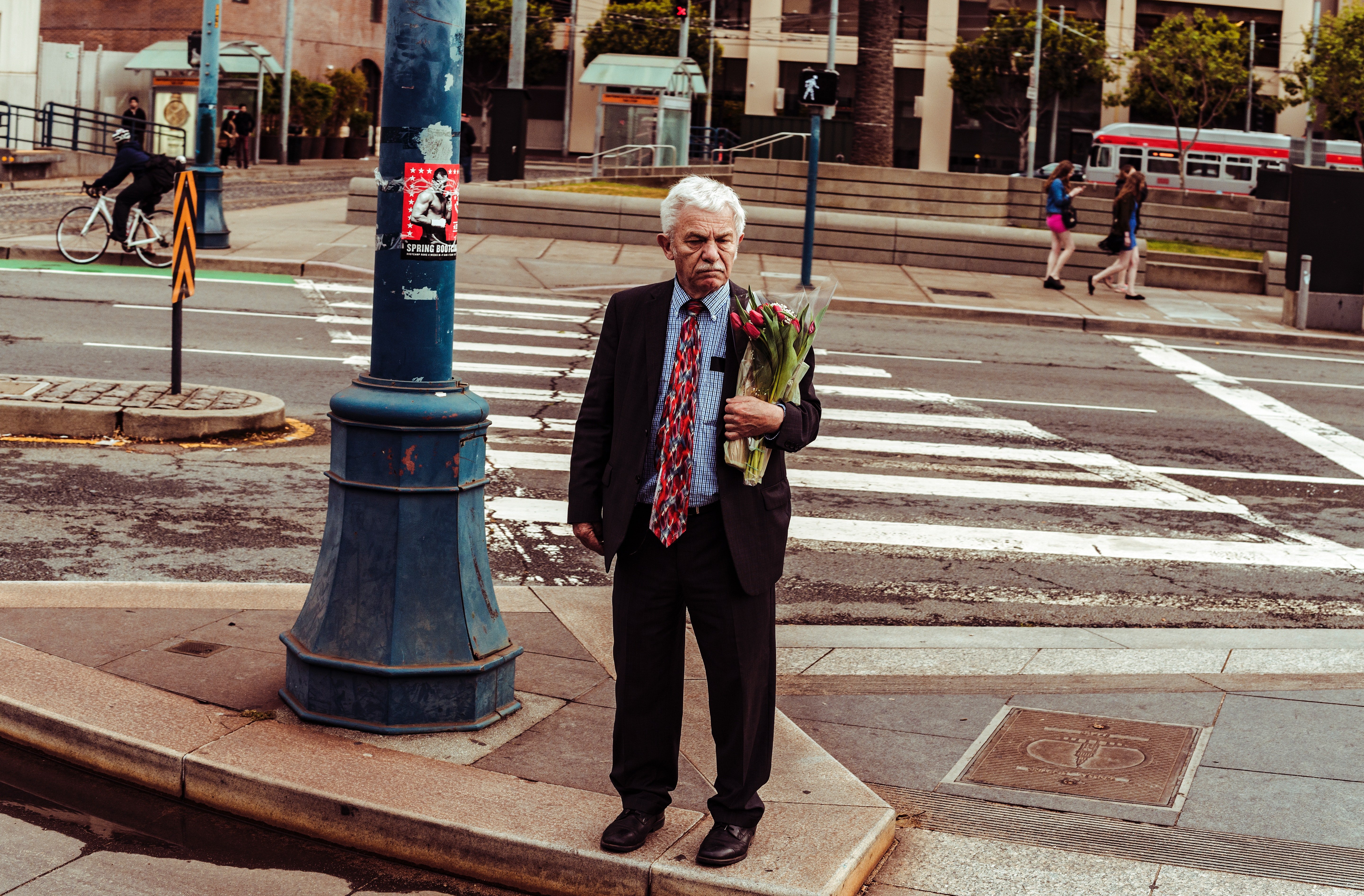 Mr. Hill paid a surprise visit to Michael. | Source: Pexels
"Well, dad... I was going to tell you, but—"
"But what? And who is she?" Mr. Hill cast a disdainful look at Casey.
"This is Casey…she - she is my wife, dad!"
Casey couldn't believe her ears when Michael lied so casually to his father. Why is he deceiving his father? And why in the world would he call me wife?
"Your wife?" Mr. Hill looked at Casey from head to toe, and she could tell that he wasn't pleased that someone like her was his son's wife.
"So you finally chose someone like her as your wife? What's wrong with you, boy? Do you want to spend your life with—" He was about to finish his sentence when Casey interrupted him.
"I'm sorry, Mr. Hill, but I'm not—" She was about to say it with pride that she wasn't his son's wife but a dignified daily-wage worker when Michael cut her off.
"Oh, Casey, will you do all the talking at the door? Won't you invite Dad inside?"
"But I—"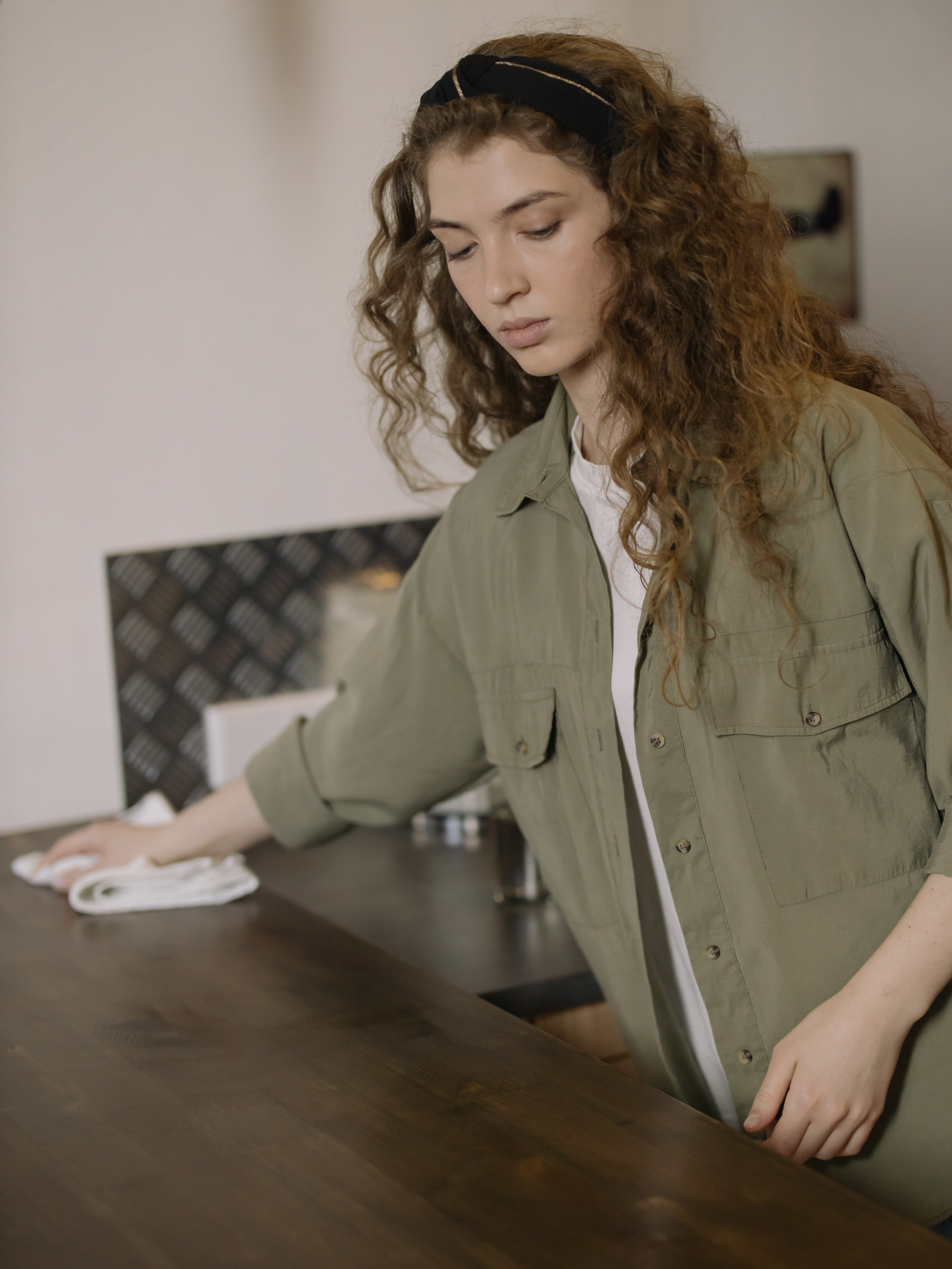 Casey was confused by Michael's odd request. | Source: Pexels
"Please, darling," he added, smiling, and Stacey couldn't help but wonder what was going on.
"Dad, please come in. Would you mind joining me in the kitchen, Casey? I'm sure dad would love your special tea!" he remarked, motioning for her to accompany him to the kitchen.
Once there, Casey sternly asked Michael, "What just happened, Mr. Hill? I am not your wife! How could you say such a thing?"
"Please, Casey," Micheal begged. "I need you to pretend to be my wife for an hour! I'll give you whatever you want. How about three times your salary? Please?"
"But, why? I'm sorry, Mr. Hill, but I was hired as your cleaner, and what you're asking me to do goes against my conscience. I'm not going to keep someone in the dark like that."
"I understand that it's not right, okay, but I want you to do it for my dad, not for me," Michael said. "The thing is…" he began telling her the reason, and by the time he finished, Casey couldn't refuse his request.
"All right, Mr. Hill, if that's the case, I don't mind," she sighed.
The two walked over to the living room, having discussed a few things so that Michael's father wouldn't doubt them. Mr. Hill had a long list of probing questions prepared that would have revealed Micheal's dishonesty if Casey hadn't been so astute.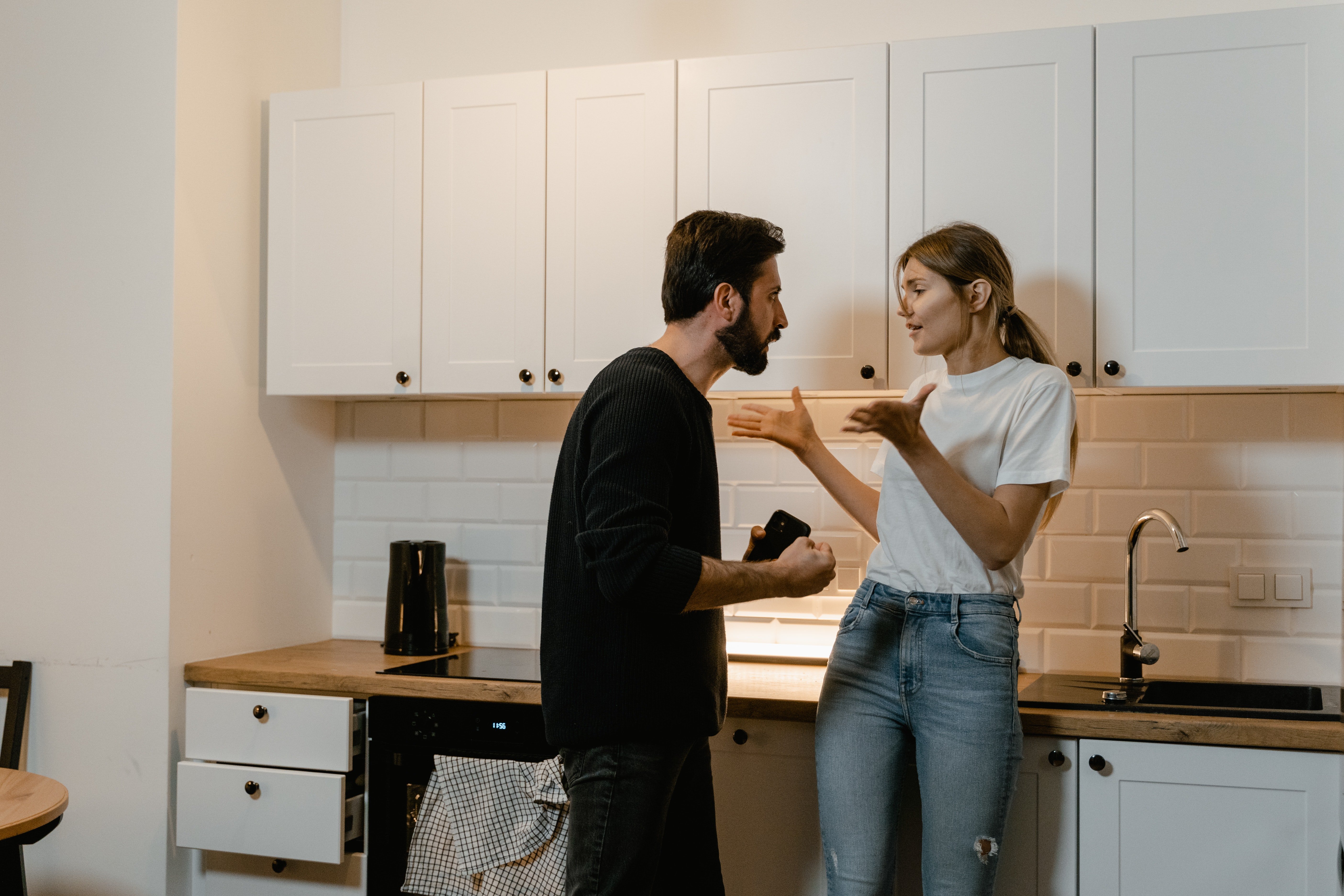 Michael convinced Casey to act as his wife. | Source: Pexels
"How can you get married without inviting your father to the wedding, Michael? Even Samantha didn't tell me anything. And why aren't there any photos of you two in this house?" he inquired, lifting his brow, looking around the living room.
Thankfully, Casey had urged Michael to call Samantha and explain their plan so that Mr. Hill wouldn't catch their lie, and as far as the other questions were concerned, Casey had an answer ready for the older man.
"Well, Mr. Hill," she said, "everything happened in a rush, and we didn't have time to even think about inviting anyone. To be honest, it was just a small event at the church with Samantha and a few others. I'm from New York, but we decided to move to Mexico, where Micheal manages his business. We would, however, love to relocate here someday."
"And why aren't you wearing your wedding rings? If Michael's mother was still living today, she would be horrified to see her daughter-in-law without any jewelry! We are the largest diamond exporters. At least think about our prestige!"
"I'm sorry, dad," replied Michael quickly. "We had them on, but Casey lost hers on the way home yesterday, and mine's gone to the jeweler because I wanted them to make a similar design for Casey's..."
Somehow, dodging Mr. Hill's questions, Casey and Michael were able to pass themselves off as husband and wife, not only for an hour but for six months – that is, until Mr. Hill died.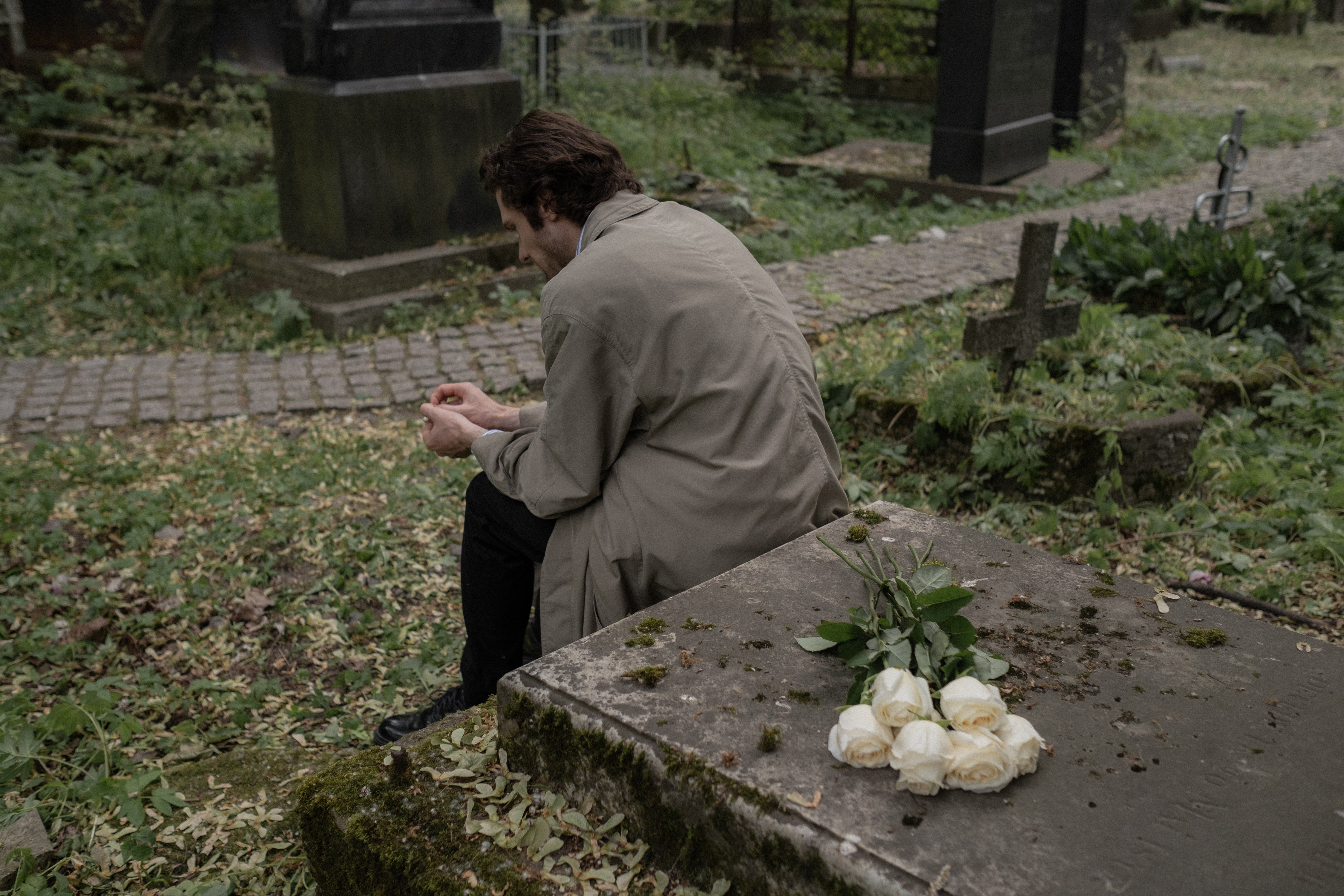 Mr. Hill passed away six months later. | Source: Pexels
The truth is, Mr. Hill had been diagnosed with a terminal illness, and the doctors had told Michael that he only had four months to live - six if he was lucky. That's why Michael had returned home, to keep an eye on his father after Samantha revealed everything to him. He was waiting for his father to return from his business trip so he could meet him, but Mr. Hill showed up at his house before that.
Thanks to Casey, at least for the last six months of his life, Mr. Hill was overjoyed that his last wish, to see Michael settled with a wife, had been fulfilled. Of course, it was a lie, but by the end of those six months, Michael and Casey had fallen in love.
She wasn't like the other girls that pursued Michael for his money. In fact, she had proven herself to be a strong-willed young lady who refused to compromise her morals even when tempted by money.
And when she saw Michael's compassionate side and how much he cared about the people around him, she couldn't help but fall in love with him. So, after Mr. Hill died, they decided to fulfill his final wish in reality and tied the knot, promising to be together for the rest of their lives.
What can we learn from this story?
You never know how life would take a turn. Casey married a millionaire, and her life changed for the better.
Some lies are good lies. In Michael's situation, his father lived a happy life for six months, glad that his last request had been granted.
If you enjoyed this story, you might like this one about an old woman who learned a shocking truth about her young nurse when she picked up her phone one day and recognized the caller.
This account is inspired by our reader's story and written by a professional writer. Any resemblance to actual names or locations is purely coincidental. All images are for illustration purposes only. Share your story with us; maybe it will change someone's life. If you would like to share your story, please send it to info@amomama.com.
Subscribe if you like this story and want to receive our top stories!