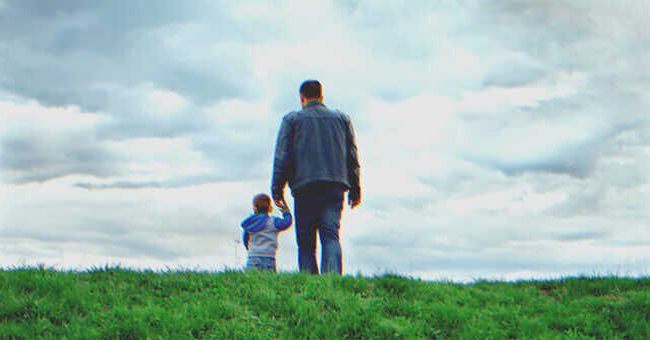 Shutterstock
Poor Man Adopts Late Brother's Son, 'Dad Asked Me to Give You This Envelope,' Boy Tells Him – Story of the Day

When Edward was dying of a terminal illness, he worried about who would take care of his son. He didn't expect his brother Simon to look out for him, as all he was concerned about were superficial things.
"You've never cared about family, Simon. You've always thought only of yourself, and it's ruined you and your character. When I needed you the most when my wife left me with my little boy, you were nowhere to be found," Edward ranted to his younger brother one day.
At this point in his life, Edward was coming to terms with the fact that he was going to die sooner than later. "This illness will get the best of me, and I worry about what will happen to Brian," Edward admitted. "If you care for me at all, I ask you to please visit him in the orphanage when you have time. Please make sure he's alright," he pleaded.
Later that day, Edward's illness got the best of him. Simon felt terrible that his last conversation with his older brother was about his irresponsibility and lack of care for his own family.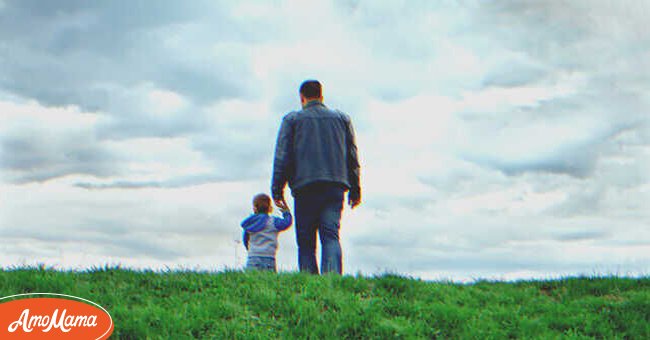 Simon vowed to take care of his late brother Edward's son, Brian. | Source: Shutterstock
He began to reflect on his life and acknowledged that for the past few years, he cared only about himself and what gave him pleasure while his older brother struggled to raise a sweet little boy on his own. Even when Edward asked him for help, he lied about being busy, only to be partying until dawn almost every day.
During Edward's funeral, Simon wept. He and Edward used to be so close until his wayward ways made them drift apart, making him feel guilty. He watched his nephew Brian cry alone in front of his dad's coffin, and it sparked something in him to become a better person for his nephew and himself.
A couple of days later, Simon and Brian buried Edward in the cemetery where Simon and Edward's father was. As he stood by his brother's grave, Simon spoke:
"I'm sorry, brother. I hope you can forgive me. Yes, I set aside our family for selfish reasons and I wasn't there when you needed my support. However, I promise to love your son as much as you love him. I won't be sending him to the orphanage. I will raise him for you and he will never be alone."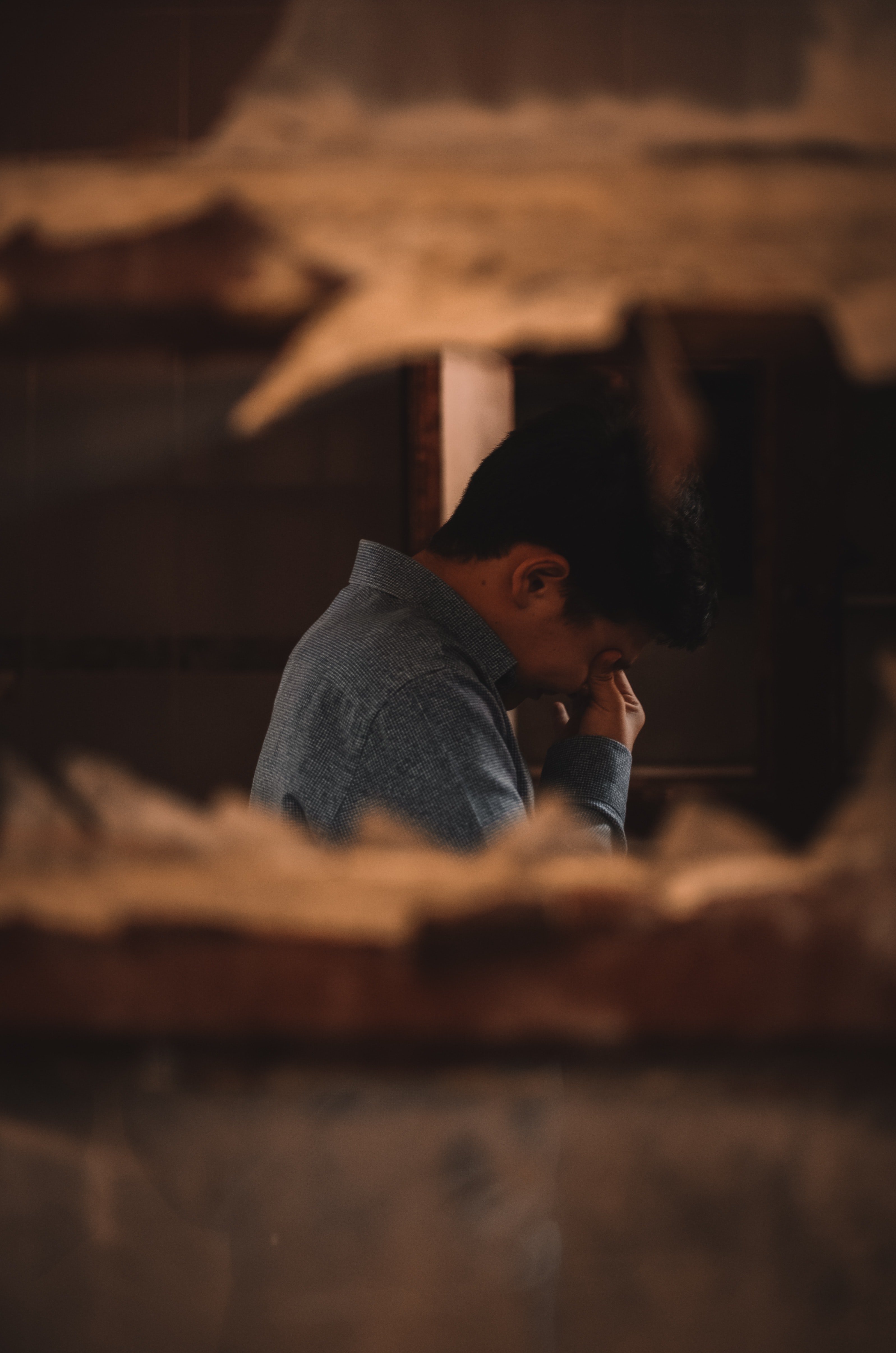 Simon wept the loss of his brother and vowed to take care of his child, Brian. | Source: Pexels
10-year-old Brian looked at his uncle with tears in his eyes. "He forgives you, and he believes you, Uncle Simon. I believe you, too," he said, hugging Simon.
Simon continued to weep, still mourning the loss of his big brother, who not once took it against him that he lost his way. He embraced his nephew, promising him that he would never leave and always be there whenever he needed help.
Brian nodded, taking out a sealed envelope from his pocket. "Dad asked me to give you this envelope if you ever chose not to leave me at an orphanage. Thank you for choosing not to let me go, Uncle Simon," the little boy said, handing the envelope to Simon.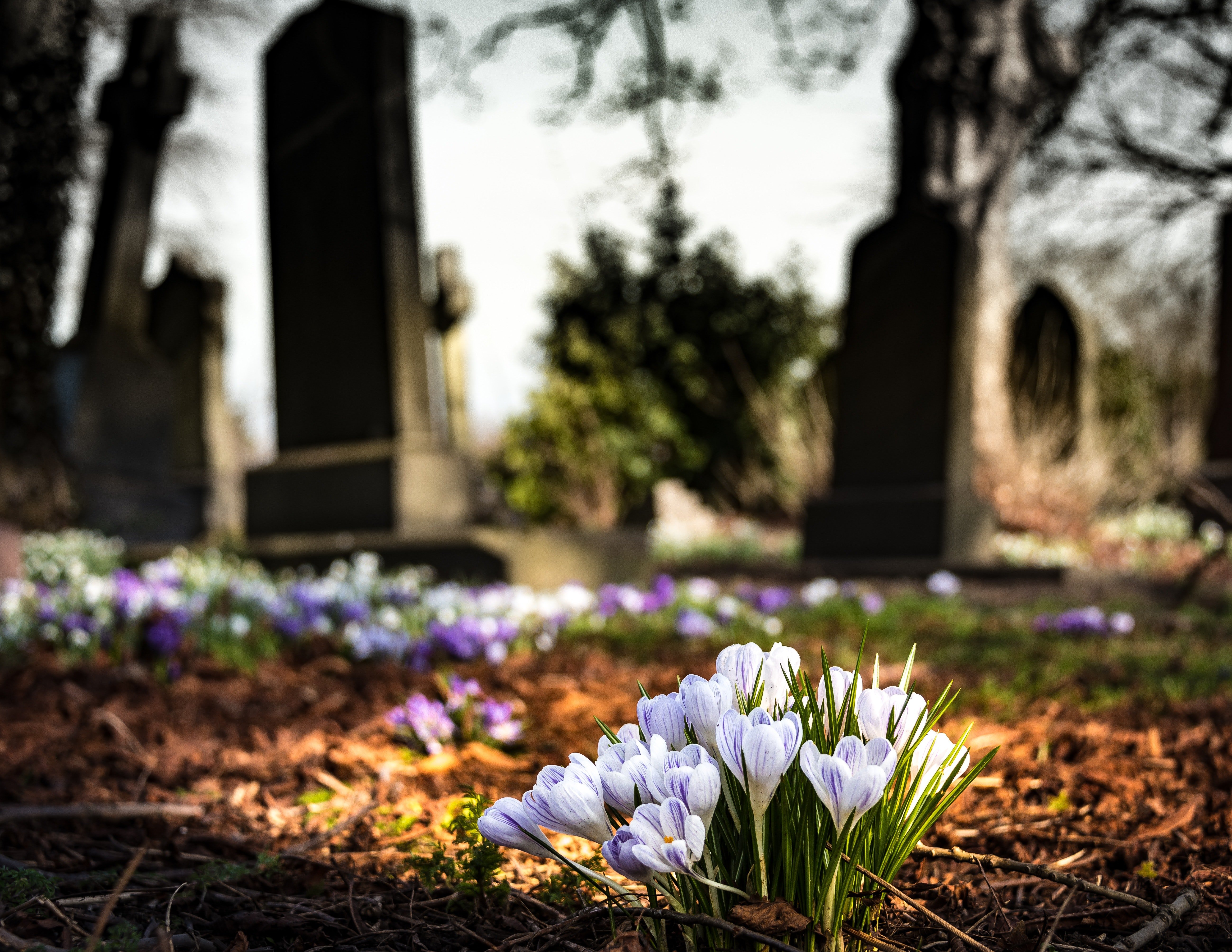 Simon and Brian laid Edward to rest at the cemetery where their dad was buried. | Source: Pexels
Surprised, Simon decided to wait until they got home before he opened the envelope. Once he successfully put Brian to sleep, he sat on the couch to open it. He found documents and a handwritten note inside that read:
"
Simon,
Thank you, brother. This means more to me than you will ever know. I have always believed in you and your capabilities. I love you."
Simon couldn't help but cry once more. He missed his brother terribly and wished they could have spent more time together while he was still alive. As he studied the papers inside the envelope, he realized that one was to transfer ownership of Edward's house to him and the other was to access Edward's bank account.
Without hesitation, Simon already knew what to do with the money. "I won't touch your money for myself, brother. This money will go to pay for Brian's schooling, and the rest, I will give to him once he's ready to set forth on his own," he said to himself.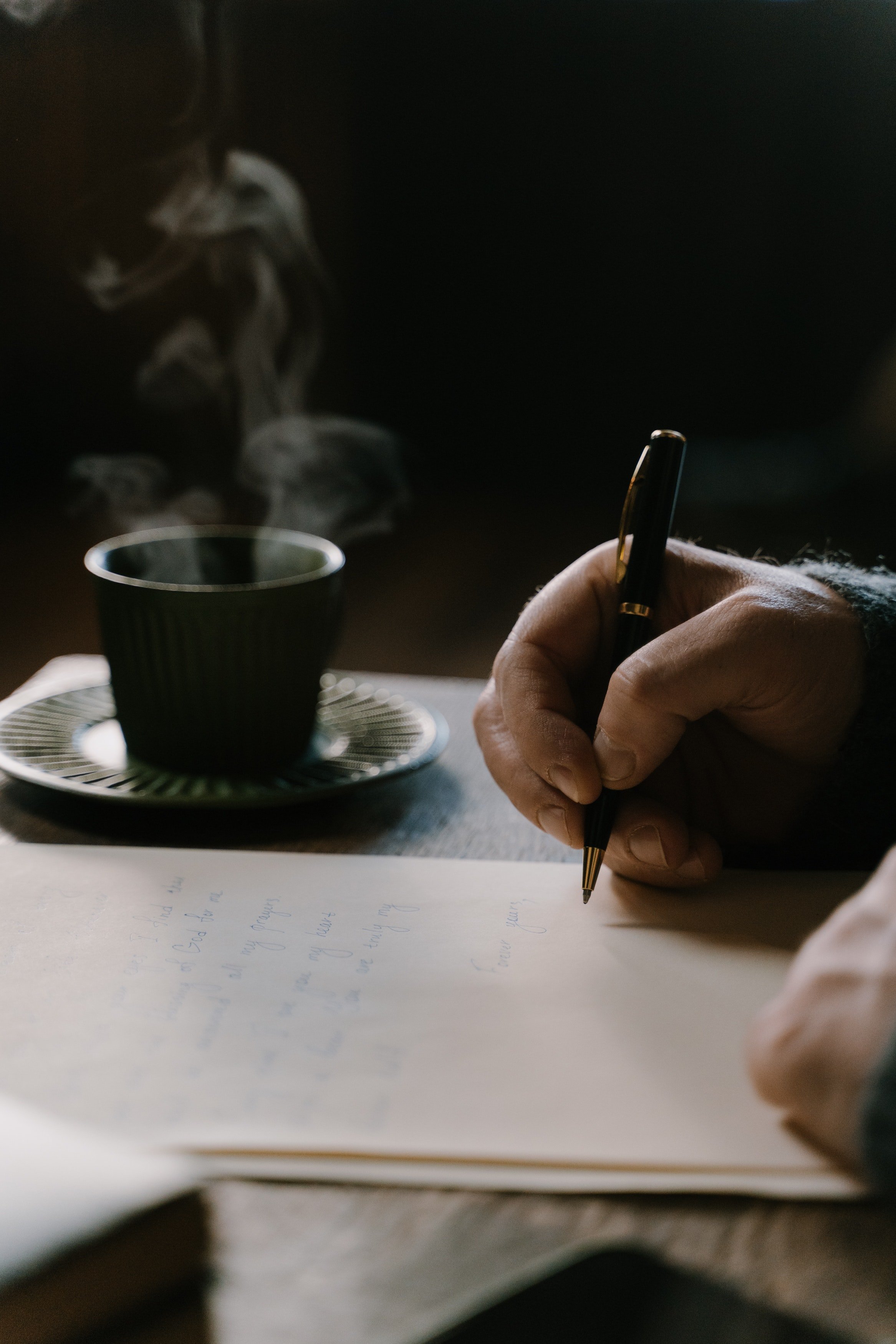 Edward wrote a letter for Simon before his death in hopes that he wouldn't send Brian to an orphanage. | Source: Pexels
Since then, Simon fixed his life. He got a good job at a company near Brian's school, and he set all the needed documents to get custody of Brian.
Simon and Brian ended up being the best of friends. Not only did they get along, but they treated one another with so much love and respect.
The loving uncle never went back to his wayward ways and changed his lifestyle not only for Brian but for himself. He began dating a girl named Alice, and she helped him raise Brian to be a kind and loving gentleman.
After a while, Brian declared that he wanted to start calling his Uncle Simon "dad." This brought Simon to tears, as he loved Brian like his own. "I would love that, son," he told him.
When it was time for Simon and Alice to get married, Brian was excited to start calling Alice "mom" as well. After the simple civil ceremony, they chose not to have a fancy dinner but instead spend time together, just the three of them.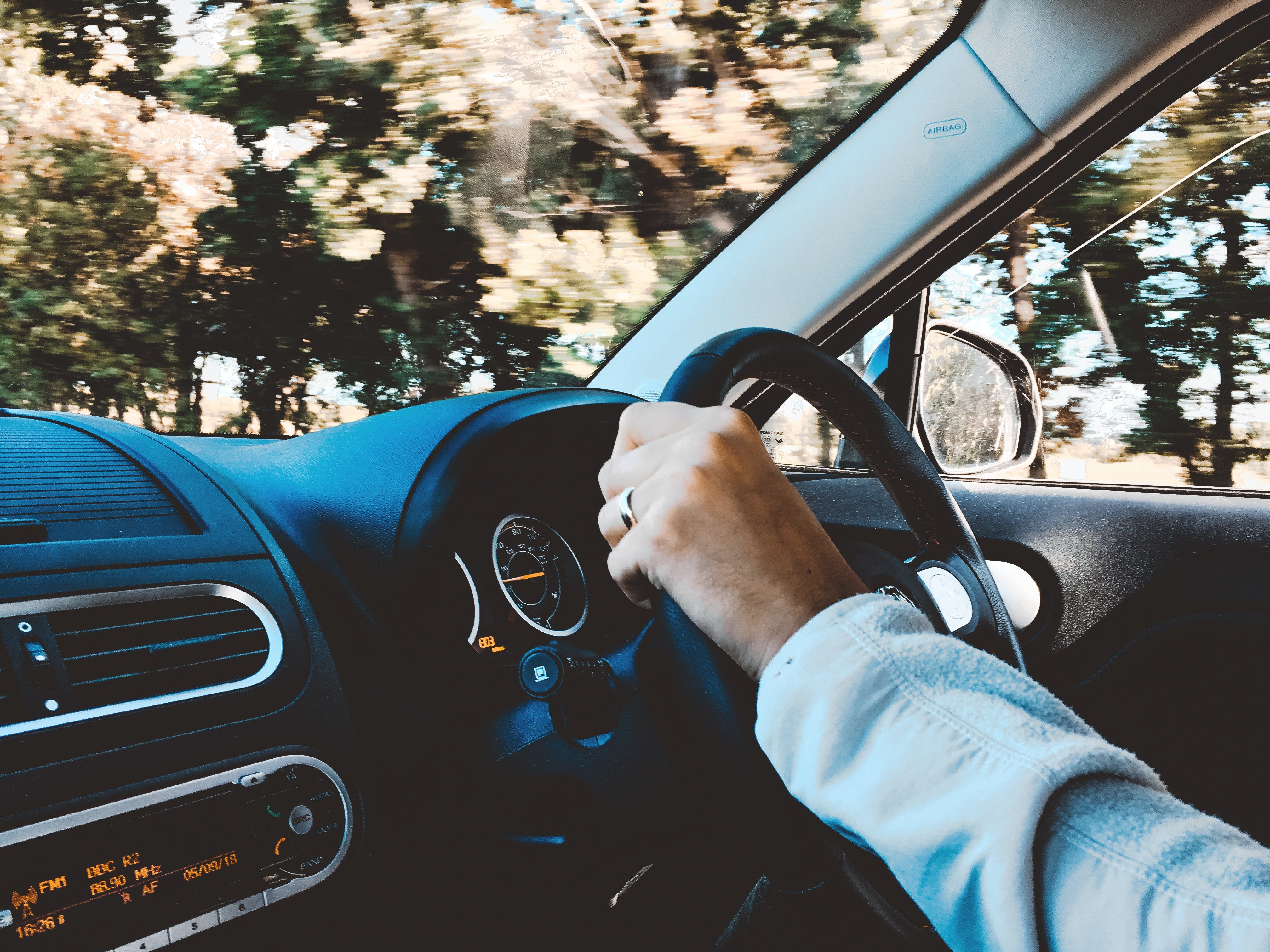 The happy family drove off to their favorite pizza place after a simple civil wedding. | Source: Pexels
"Let's go eat our favorite pizza!" Alice exclaimed as she held hands with both Simon and Brian.
"Whoever runs to the car last will pay for the pizza!" Simon said jokingly.
Brian got to the car first, as he hated losing. "I'm not spending any money today. You both just got married. You should treat me!" he joked back. The three of them laughed getting into their car.
As Simon drove, he looked beside him in the passenger seat and at Brian through the rearview mirror. He couldn't help but sigh and smile at the same time.
"I've got everything I need right here," he said. "I just wish you were here too, brother," he said, looking up at the sky as they drove off.
What can we learn from this story?
It's never too late to change your life for the better. Simon was in the dark for years, but his brother's death inspired him to do better for himself and his nephew Brian. Although it was too late for him to reconnect with his brother, he was able to redeem himself by promising to raise Brian in a loving and safe home.
It's okay to fall, but it's how you bounce back up that matters. Everybody makes mistakes, and Simon made his fair share of wrong decisions. However, it was how he picked himself back up that mattered most, as he not only changed his own life but the course of his nephew Brian's.
Share this story with your loved ones. It might inspire them and make their day.
If you liked this story, you might like this one about an old lady who decided to adopt an abandoned little boy, only for his biological mom to return thirteen years later to get him back.
This account is inspired by our reader's story and written by a professional writer. Any resemblance to actual names or locations is purely coincidental. All images are for illustration purposes only. Share your story with us; maybe it will change someone's life. If you would like to share your story, please send it to info@amomama.com.
Subscribe if you like this story and want to receive our top stories!