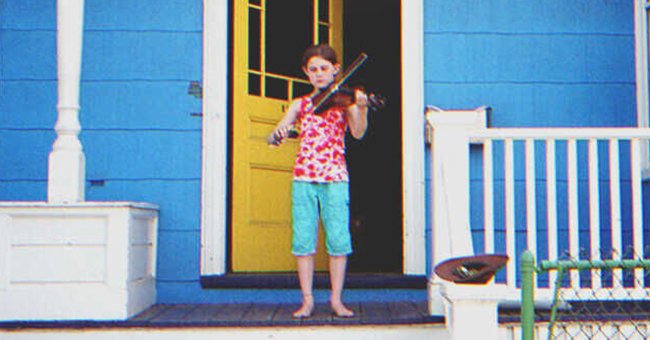 Flickr/bombardie
Rich Man Who Hates Beggars Sees Poor Girl Playing the Violin, Recognizes the Melody and Cries — Story of the Day

Marcos Harrington despised the poor and didn't hesitate to show them where they belonged (once, he put trash in a blind beggar's hat instead of money). But one day, when he awoke to a melody played by a poor girl, his outlook toward the poor shifted, and he decided to do something shocking. What was so special about that melody?
Every soul in Marcos' neighborhood was well acquainted with his stingy attitude towards the poor and how highly he regarded himself simply because he was wealthy. He never invited anyone inside his home and lived alone. No visitors. No relatives. Nothing.
While most people would go insane in such a setting, Marcos didn't mind it. He preferred living alone because he believed it was better to live in loneliness than surround himself with people who were not as intellectual or well-off as him.
He even lectured the folks in his neighborhood on how they should stop supporting the needy and instead ask them to stand up for themselves, which nobody enjoyed except Marcos.
Marcos recognized the melody the poor girl was playing on her vilion. | Source: Flickr/bombardie
One morning, he was on his way to the market when he noticed his neighbor, Laura O'Brien, putting up posters in their neighborhood to raise money for her 11-year-old daughter's heart surgery. Marcos read the advertisement and laughed. "What a fool you are!" he mocked her.
"Excuse me?" Laura glared at him.
"This poster," he remarked, pointing to it. "Do you honestly believe people will donate money to support you? Oh, what a pity!"
"Well, Mr. Harrington, how about you mind your own business? If you can't help someone, it's best to just shut up and leave. I never solicited your feedback on what I'm doing."
"You haven't seen as much of the world as I have, young woman," he began his "moral" lecture. "Nobody is concerned about others. They are all greedy and will only help you if they sense an advantage in doing so…"
Before he finished, Laura had walked back to her house as she had no interest in listening to him. But he kept going….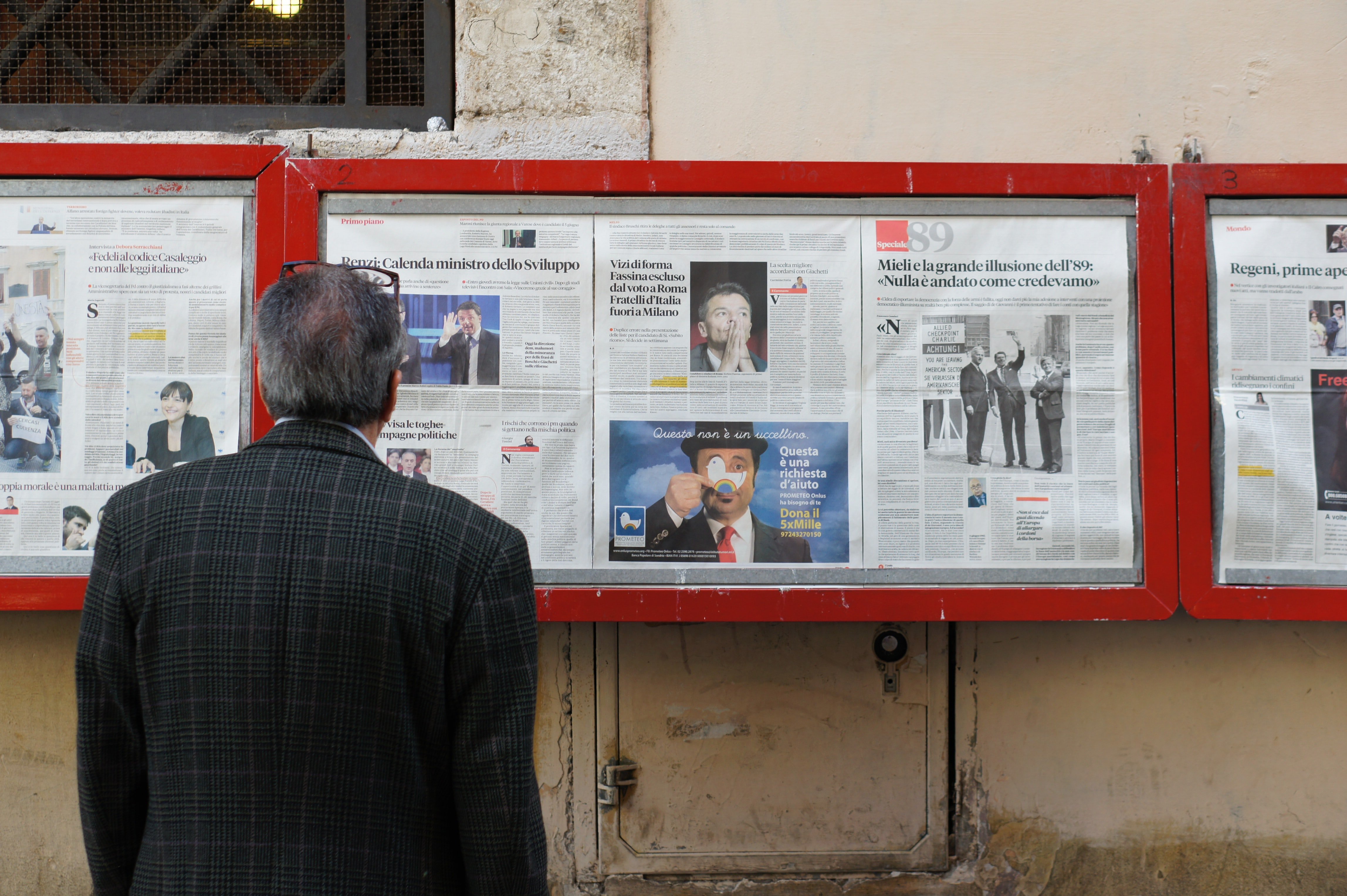 Marcos mocked Laura after seeing her poster. | Source: Unsplash
"Stop looking for help and consider assisting your daughter on your own. You came into this world alone, and you leave alone as well. YOU ARE THE ONLY ONE WHO CAN HELP YOURSELF. It's a shame most folks don't understand...." he murmured as he walked away.
It was very common for Marcos to do that – look down on people and criticize those who sought assistance from others. But everything changed one day...
On a Sunday morning at 11 a.m., Marcos awoke to the sound of a violin. Normally, he would have been enraged when his sleep is interrupted. However, today was different because the melody he heard was unlike any other. The music was familiar to him, and it reminded him of his tragic past.
Tears streamed down his cheeks as he made his way to the windowsill to investigate the source of the tune. Then he spotted a little girl playing the violin. At one point, Marcos felt it was all a sad dream, but it seemed too genuine to be a dream. He noticed people slowly encircling the small child and leaving money in a hat sitting beside her.
Overwhelmed with emotions, especially guilt and sadness, he brushed his tears away, got ready, and a few moments later, he was at Laura's doorstep.
She was surprised to see him there and then realized he may have dropped in to yell at her about her daughter Madeline's morning "concert" with the violin. However, she was puzzled when she saw the bouquet of flowers he was holding along with a box of chocolates.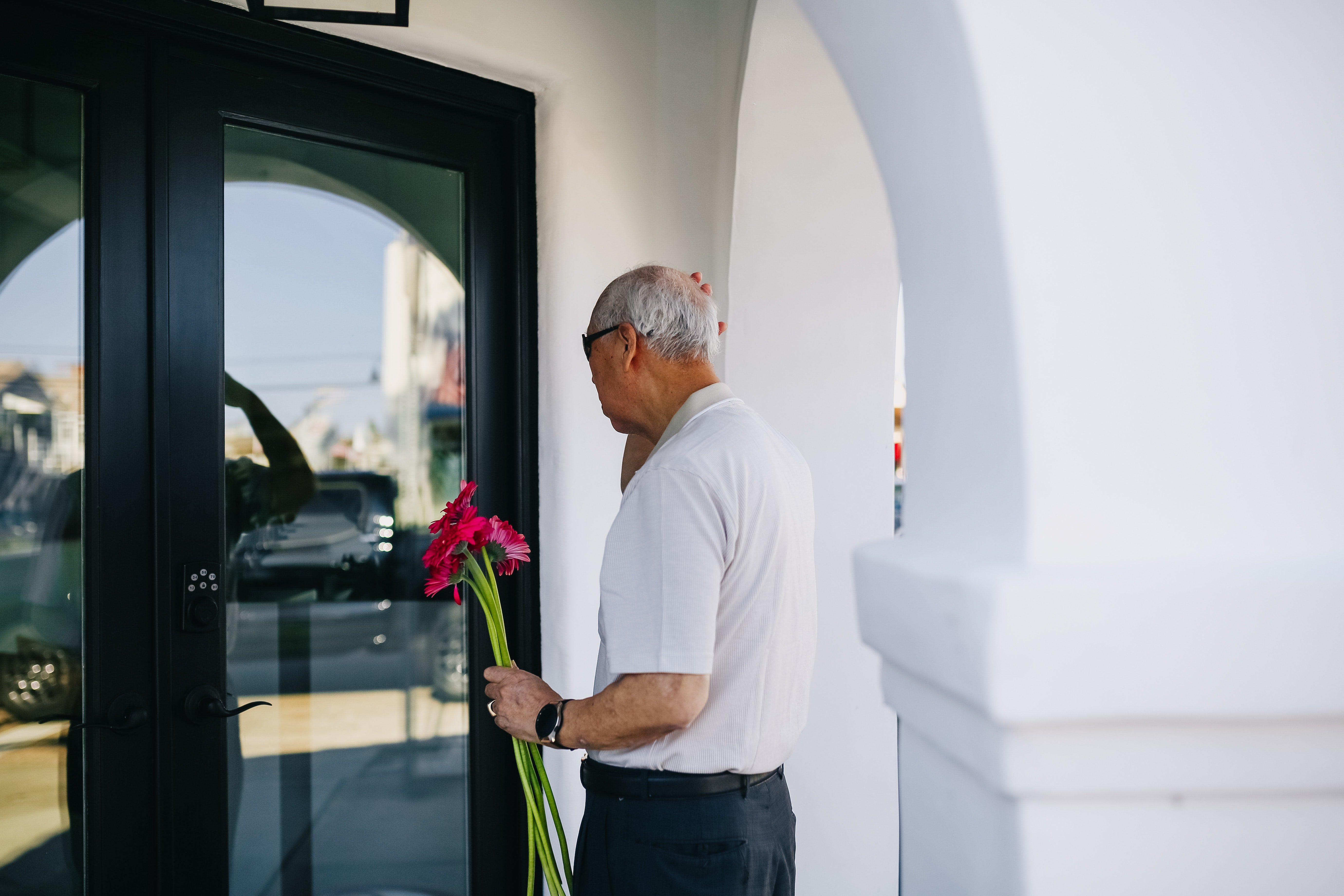 Marcos paid a visit to Laura and Madeline. | Source: Pexels
"I simply want to apologize," he explained and handed her the flowers and chocolates. "I'm sorry for yesterday." Marcos didn't mention that he was so moved by the melody that he couldn't resist visiting her.
"Ah well," Laura hesitated before accepting his gifts. "Thank you. How about you come in? I can make you some tea."
"Of course…I mean, thank you," he said and followed her inside.
As he sat in the living room, he observed Laura's husband, Adam, assisting her in the kitchen while she made tea. He couldn't believe it, but he felt a twinge of jealousy. They weren't as wealthy as he was, but they were happy and together. They had someone to love, whereas he didn't.
As Laura brought him tea, he gently asked, "Does your daughter like playing the violin? I heard her this morning and she's fantastic at it."
"Oh, thank you. She's still learning. But yes, she loves it. We intend to enroll her in classes, but we're waiting for the surgery…She can't take too much stress before that…. But," she added sadly, "while we have managed to gather some money for the surgery, we still have a long way to go."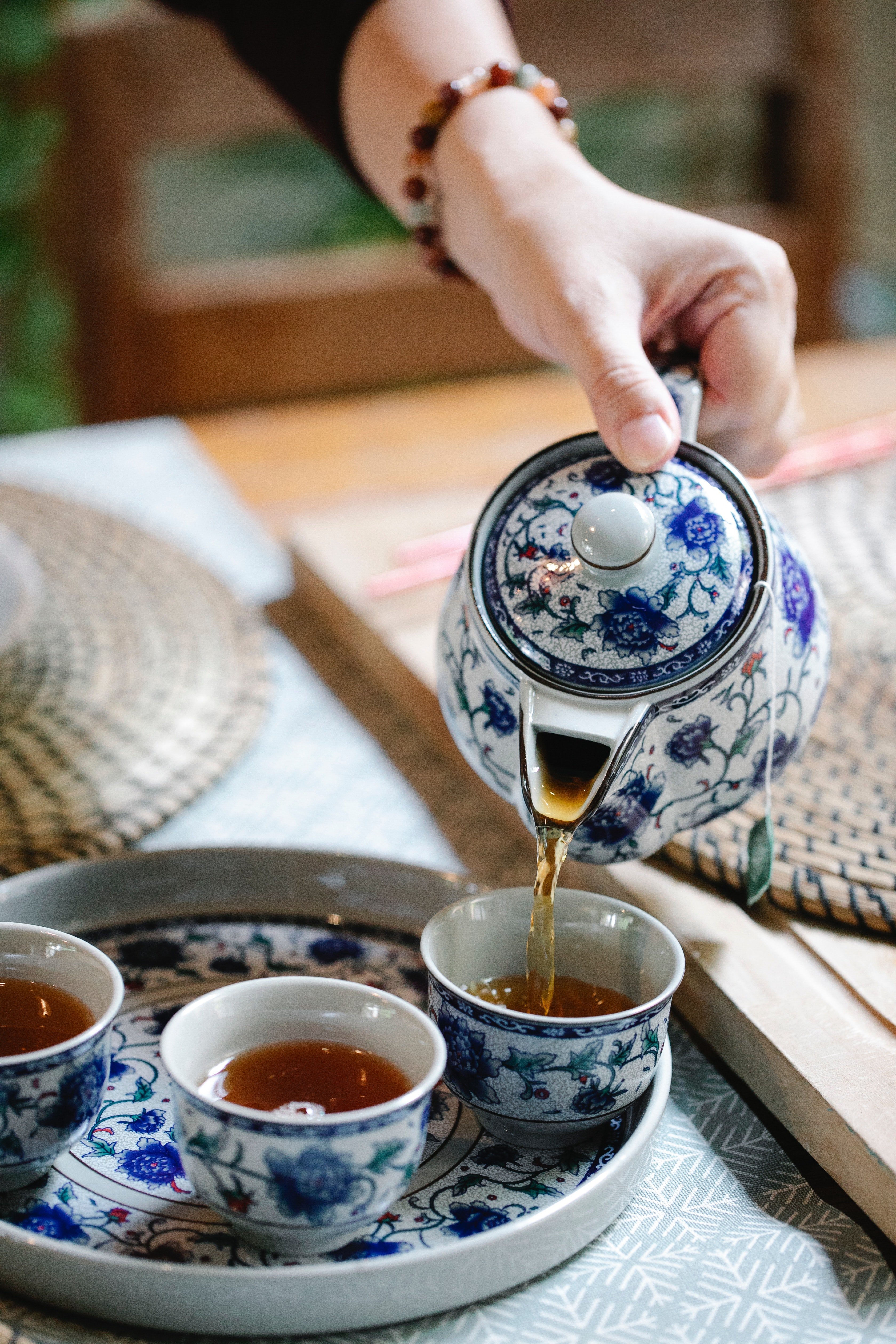 Laura invited Marcos inside and offered him tea. | Source: Pexels
As Laura mentioned about the money, Marcos had a plan. When he left their house that day, he took note of the poster Laura installed on the street and the amount of money needed for Madeline's surgery.
The following morning, he sent them a check for the amount along with a message. "I'm hoping my violin star recovers quickly. Greetings, Marcos Harrington."
Laura and Adam were overjoyed and deeply thankful to Marcos for helping them. But that wasn't the only thing that Marcos did for them. He paid the O'Briens a visit a few days after Madeline's surgery and expressed his desire to see Madeline, who was still in the hospital.
The little girl was beyond delighted to see him and thanked him for helping her. "Mom and Dad told me how you helped us, Mr. Harrington. Thank you. I know you're not as bad as everyone thinks. When I get well, I will play the violin for you! You like it, don't you?"
"I love it, Madeline! Thank you!" he said with a smile.
Suddenly, Madeline's doctor entered the room. "Madeline, we need to rest now," she said silently with a smile. "Please excuse me, sir. Visiting hours have come to an end. Let's allow Madeline to rest," she told Marcos, who had been staring at her the moment she came in.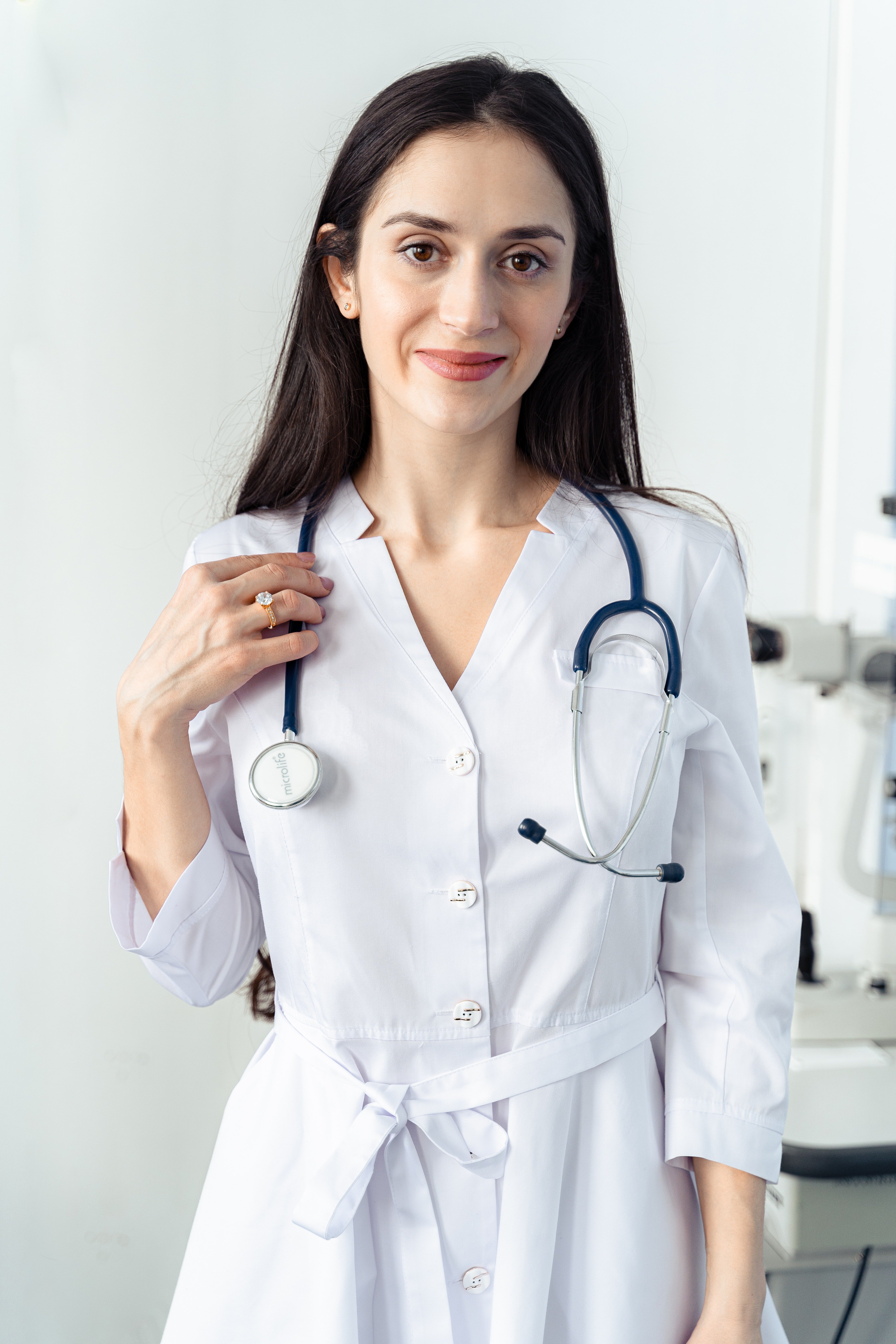 Marcos froze in place when he saw Madeline's doctor. | Source: Pexels
His jaw dropped, and he had no words for her. He had been frozen in place the moment she walked in and his eyes fell on her. He had no doubt she was his daughter — Amy — a perfect replica of her mother, with black locks and deep brown eyes.
For a brief moment, his mind wandered back to when she was a young girl. He imagined her holding a violin, a pleasant expression on her face, her hands swiftly directing the violin stick over it and emanating the melody — the one he'd heard Madeline play, and the one he couldn't forget, never let go of in his mind. The melody rang in his ears, and he was crying before he knew it.
"Amy! It's - it's you!" he whispered.
"Dad?" Amy dropped Madeline's file from her hand, tears welling up in her eyes. "I can't believe this! It's been a long time, hasn't it?"
"I - I thought you wanted to go to a music school and become a violinist. I didn't expect to see you here."
She crossed her arms and sternly said, "Well, THANK YOU FOR THAT, DAD! Remember my teacher suggested you get me a violin, but you just refused because you didn't want to spend money on it? Well, I gave up on my passion and decided to become a doctor so that I could save people's lives. Mom and I were poor, but we managed. I got a scholarship, and mom's job kept us afloat."
"Oh, I see," he said quietly. "Well, I'm sorry for what I did. Can you please forgive me, give me another chance?" he asked, teary-eyed.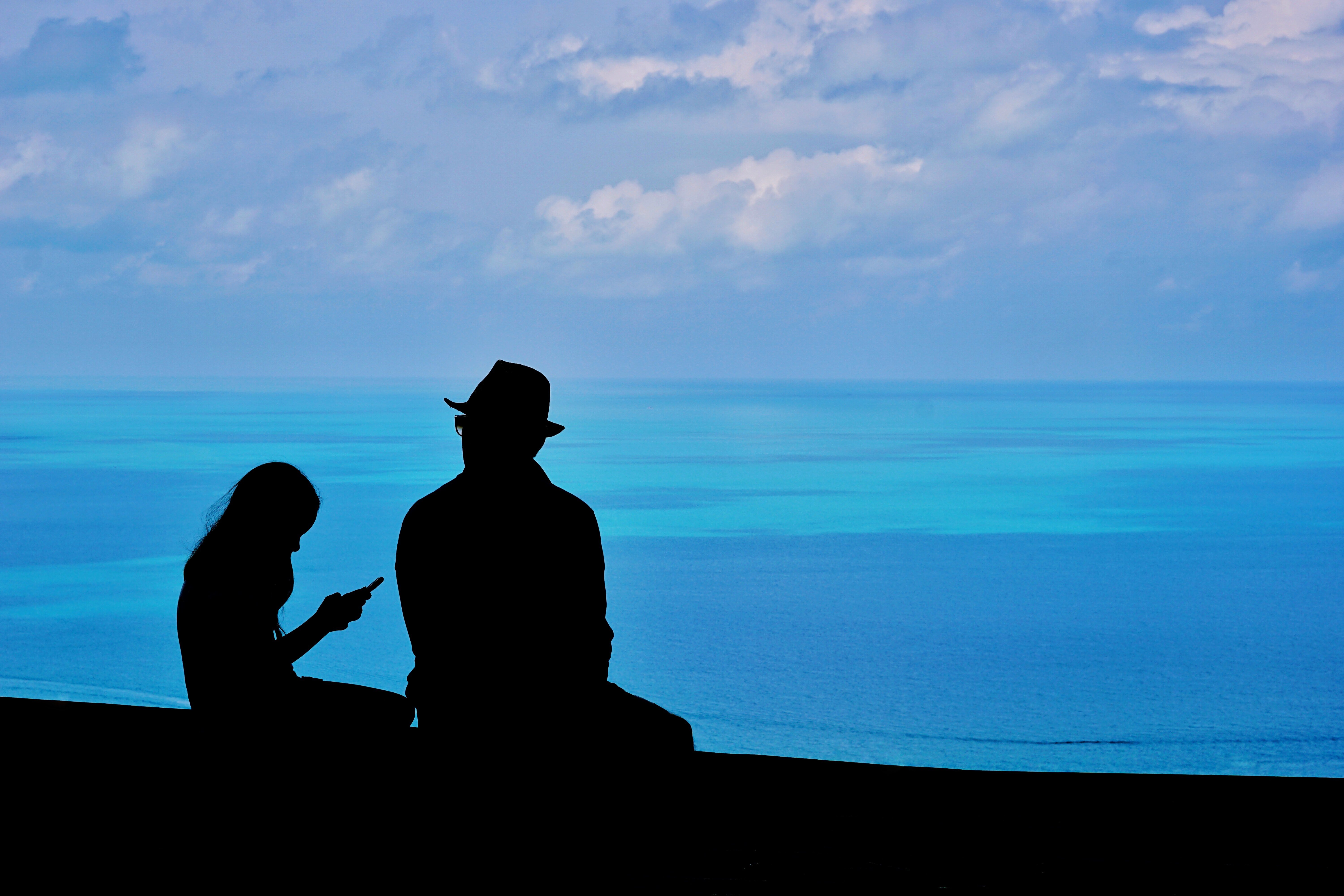 Marcos was compelled to abandon his daughter years ago | Source: Unsplash
"You know what, I hated you a lot as a child. I didn't understand why you suddenly left us. But I know it was mom who left you because you guys didn't get along. I'm not going to comment on what transpired between you two because it was your decision. But I am glad we finally met. Come here!" She hugged Marcos tightly. "I forgave you long ago...I understand you didn't leave me intentionally."
"You know, I still remember the music you used to play when I was a kid," Marcos added. "I'm sorry I didn't get you the violin. I was struggling then. I didn't have enough money, so I decided to put it towards your schooling. Your mother left me because she thought I was deliberately crushing your passion. Madeline plays the violin, too, by the way. She reminds me of the younger you. In fact, she plays the same tune you used to as a child."
"Really? That's incredible... And, yes, let us put the past behind us, dad. It's all okay. Perhaps if I had become a violinist, I would not be saving lives today. So, thank you!"
What can we learn from this story?
Kindness cures souls and brings people together. After learning about Madeline's heart problem, several people, including Marcos, stepped in to help her with her operation.
There is no dearth of kindness in the world. The way Madeline received donations for her surgery proves this.
Family is way more important than anything else. Marcos realized this when he saw Laura and her husband together, helping each other and living happily despite their lack of wealth.
If you enjoyed this story, you might like this one about a 67-year-old woman whose boss fired her unexpectedly and later begged her to return.
This account is inspired by our reader's story and written by a professional writer. Any resemblance to actual names or locations is purely coincidental. All images are for illustration purposes only. Share your story with us; maybe it will change someone's life. If you would like to share your story, please send it to info@amomama.com.
Subscribe if you like this story and want to receive our top stories!