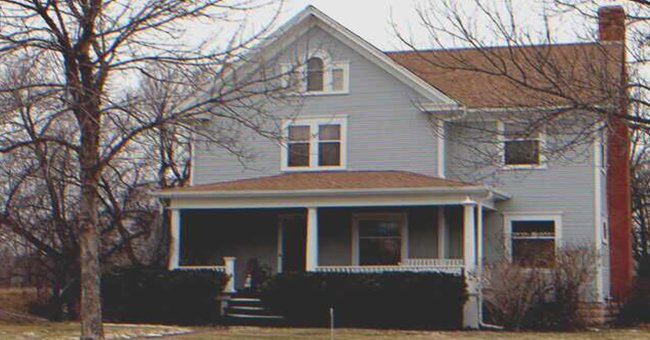 Flickr/Jeffrey Beall
Grieving Mom Cries to Sleep after Son's Death, Wakes up & Finds His Carbon Copy in Her Backyard — Story of the Day

The grieving mother cried herself to sleep and was jolted awake in the morning by a knock on the backyard door. She was frozen stiff when she answered the door and noticed her late son's carbon copy standing there.
Daisy Holland raised her son Bradley on her own after her husband, Howard, died when Bradley was just 11 years old.
Daisy adored Bradley and tried her best to offer him both a father and mother's love. However, the young boy missed his father terribly when he noticed other kids his age enjoying baseball games with their dads and doing fun things with them like fishing and competing in video games.
Daisy was too busy providing for both of them, so she couldn't give him enough attention. But she did everything she could to make sure Bradley didn't miss out on anything.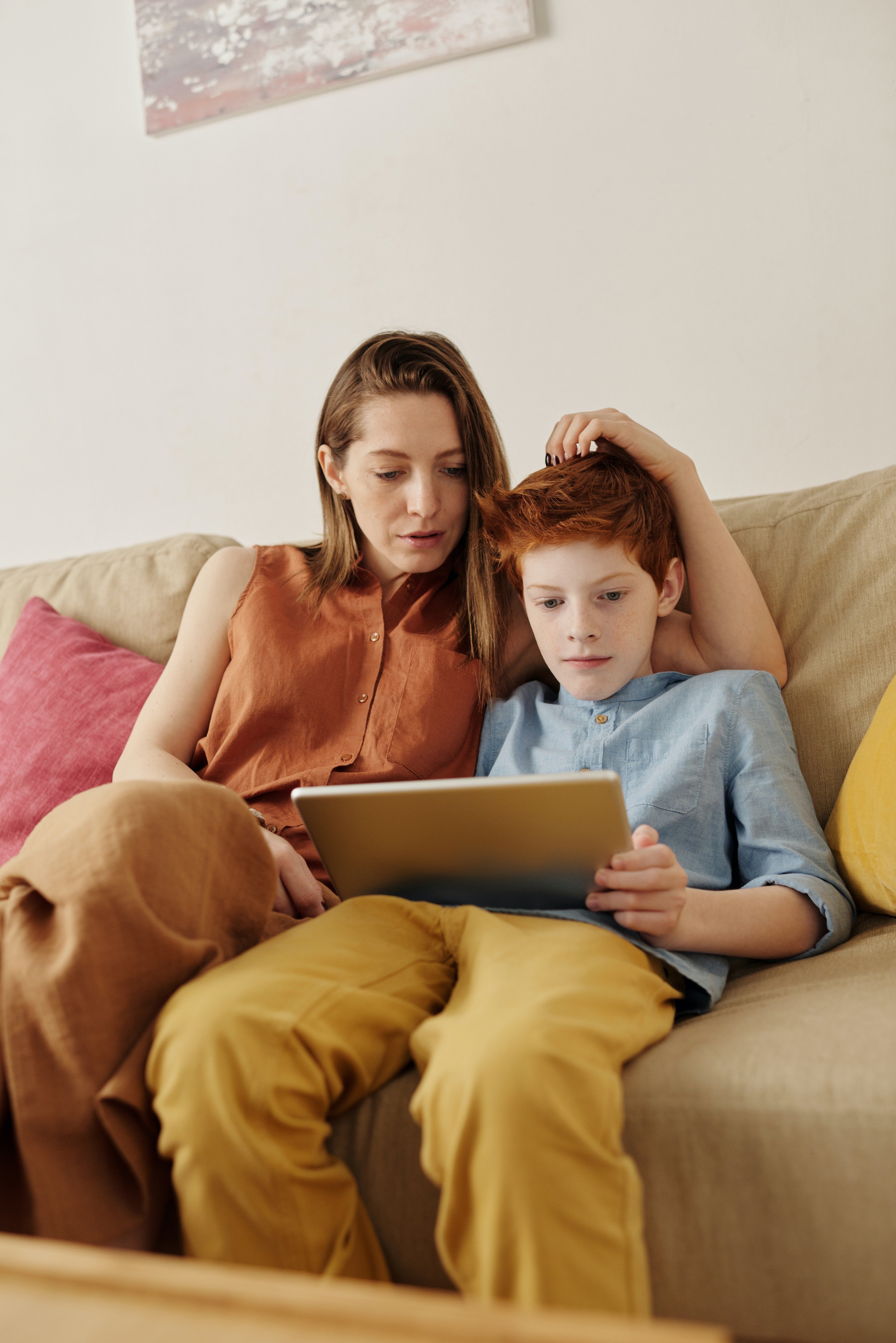 Daisy raised Bradley alone since he was 11. | Source: Pexels
For instance, when Bradley turned 17, he demanded a car, and Daisy didn't say no to him. In fact, she'd been saving for it for months, ever since Bradley told her he wanted to ride a car like Howard did when he was Bradley's age.
Daisy urged Bradley not to be too reckless while driving once he had the car. Her words, however, fell on deaf ears, and Bradley, like many other adolescents his age, began overspeeding often, and this eventually claimed his life.
Daisy received a call when Bradley was fighting for his life in the hospital after hospital authorities discovered her contact info on his phone. She dropped everything and rushed to the hospital where doctors declared his condition serious and said the next 24 hours would be critical.
Daisy stayed all night by her son's side, hoping he would wake up and smile brightly at her and tell her, "I'm okay, mom, don't worry!" But unfortunately, quite the opposite happened.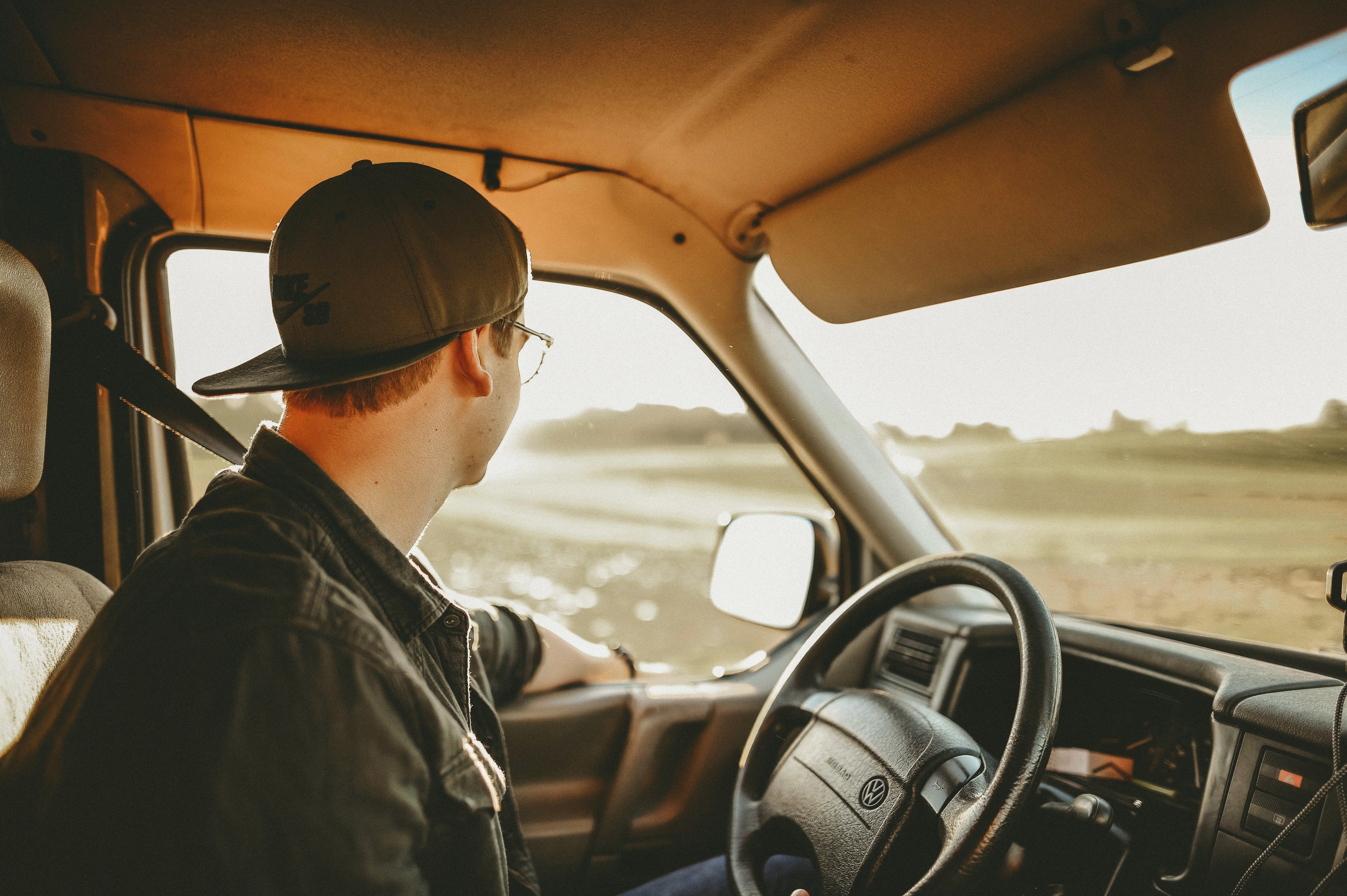 Bradley got into a car accident one day. | Source: Pexels
Daisy had dozed off at Bradley's bedside that night, and the next morning, she was startled awake by the beeping sound of the ECG machine, which indicated Bradley's dropping heart rate. She raced out of the room and called the doctors, but by the time she arrived, the machine was displaying a flatline. The doctors tried to use a defibrillator, but it was pointless.
"No, no, no!" Daisy screamed as she saw the doctors shake their heads and remove Bradley's oxygen mask, covering his face with a hospital sheet.
"Bradley, no! You can't leave me like that! Doctor, do something! My son...he can't die like this!" Daisy sobbed incessantly as she hugged Bradley's body. But nothing would change.
"I'm sorry, Mrs. Holland," said the doctor solemnly, "but your son is no more."
"What do you mean he's no more?" Daisy screamed at him. "You didn't do your job properly! You killed my son!"
"Please, Mrs. Holland," the doctor urged. "We did everything we could to save him."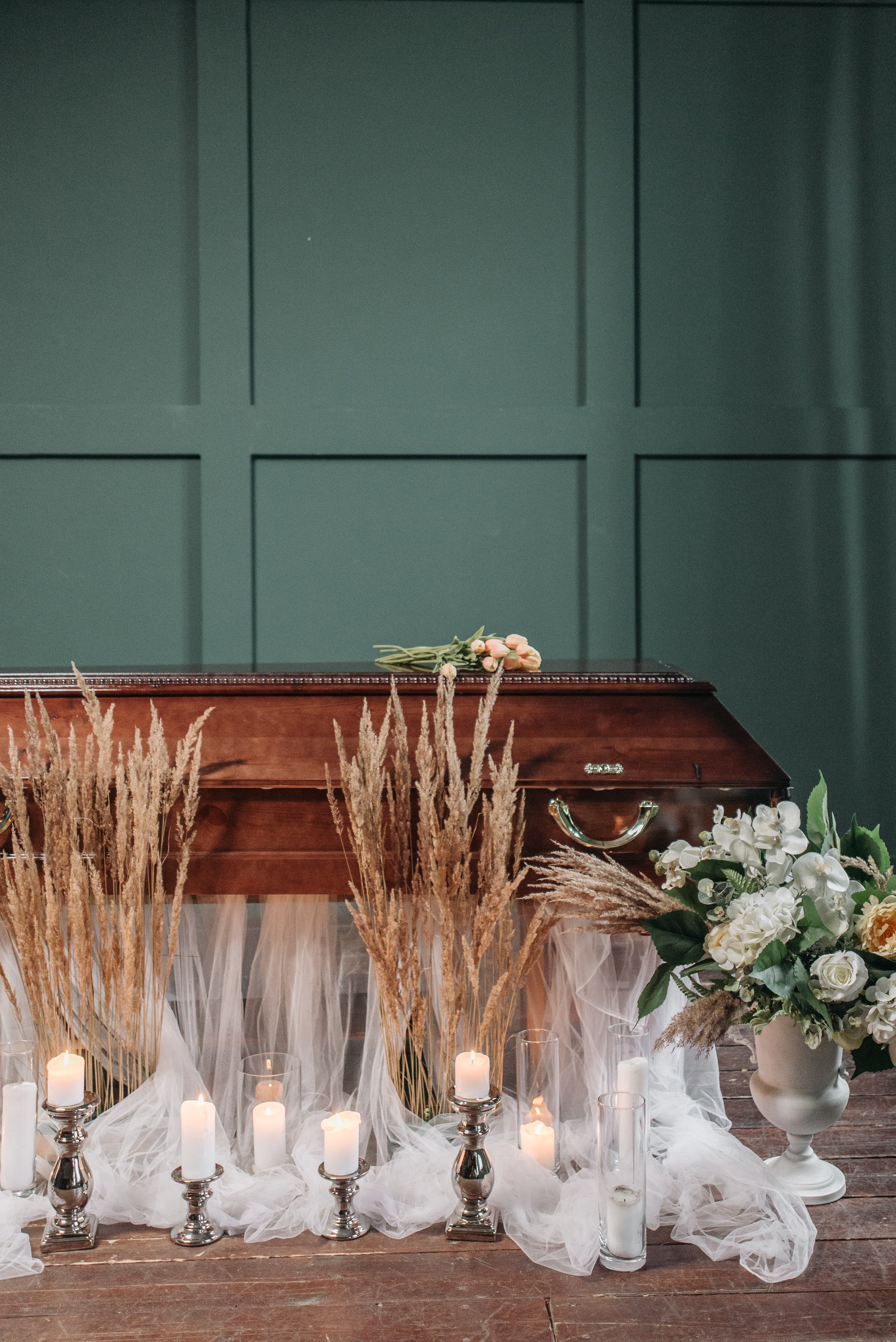 Bradley passed away. | Source: Pexels
Daisy's entire world collapsed around her. Bradley was the reason she had the will to live after Howard died. Her son meant everything to her. But now, her world was empty — there was no Bradley and no reason to live.
As a result, Daisy isolated herself from the rest of the world after kissing her final goodbye to Bradley. She sat in his room all day, watching his baby videos and flipping through his photos, often cursing herself for gifting the car that took him away.
One night, she was going through his pictures again and couldn't stop crying. A week had passed since Bradley's demise, but she was still so upset and devastated that she couldn't stop crying and sobbed herself to sleep.
The next morning, she was awakened by a knock on her backyard door. She was so weak that she couldn't even get up immediately. She hadn't eaten in days, and it took her a while to get up, leaning on the nightstand by her bedside for support.
When she finally managed to step out of her room, she heard a voice from the backyard. "Excuse me, is anyone home?" a male voice called out.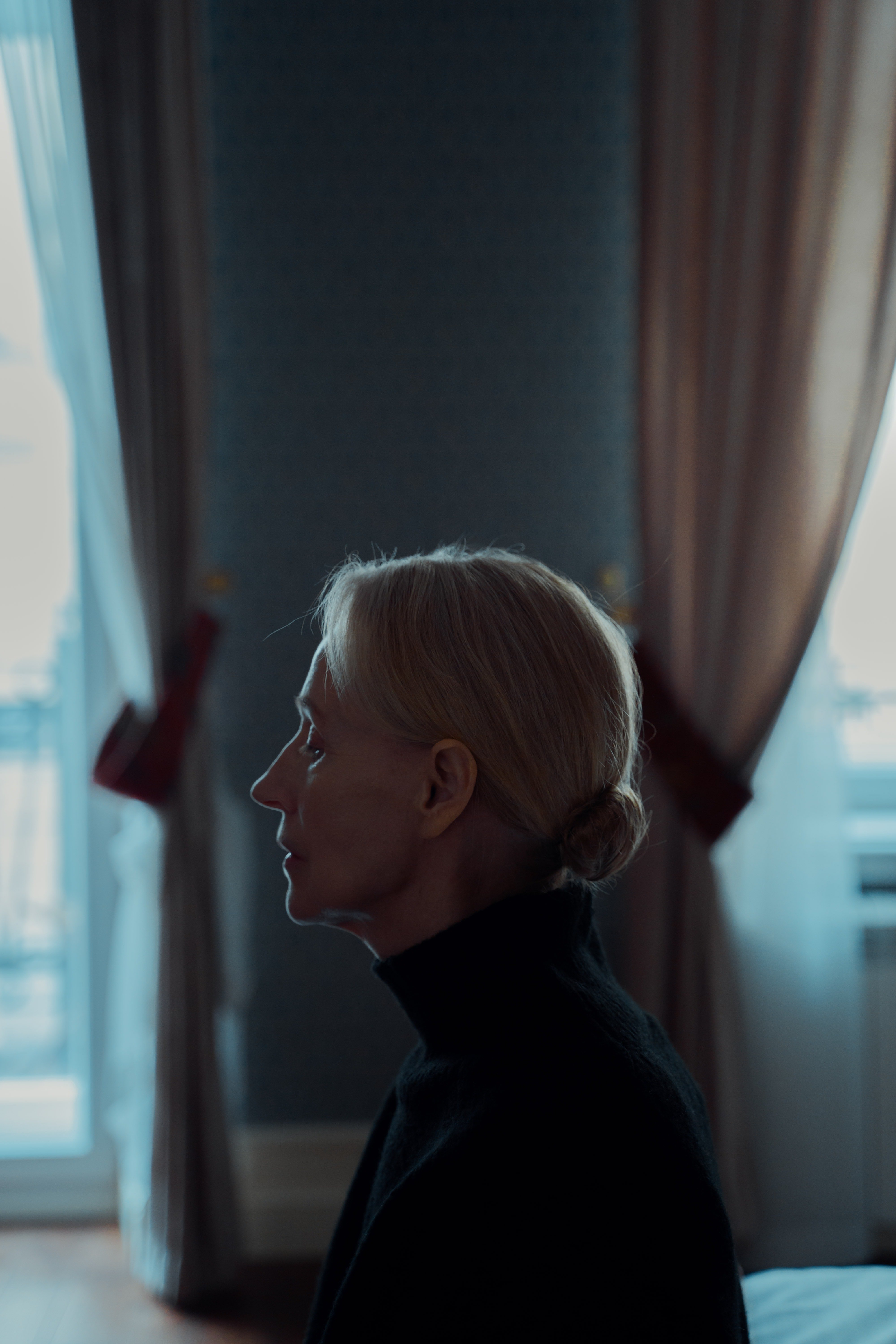 Daisy woke up to a knock on the backyard door. | Source: Pexels
Daisy walked gingerly to the backyard door to answer it. As soon as the door swung open, she felt disoriented as she saw her late son's carbon copy standing there.
"This..this has to be a dream…" she whispered to herself. "This can't be real!"
The man was her late son in the flesh. How was this possible? She'd just buried him a few days before!
"Who...who are you?" she stammered, unable to trust her eyes.
"Hello, Mrs. Holland, I'm sorry to trouble you like this...I knocked on the front door, but nobody answered, so I just thought I could try the back door," he said as he approached the door. Daisy saw he was limping a little. "My name is Morgan Hunt, and I know this might sound crazy, but I believe you are my mother."
"What?" gasped Daisy, taking a step back. "What makes you even say that?"
"Well, ma'am," he sighed. "I saw the news about your son's death and funeral service...I'm deeply sorry for your loss. The car crash was quite horrific..." he paused. "But...it was kinda hard for me to digest how your son resembles me! Like, I was in total shock. I had to pull a few strings at the TV station to get your address. I was dying to meet you...I was raised in an orphanage, and they never told me about my biological parents. I've been looking for them ever since. Since your son and I look identical, I guessed you could be my mother...Like, maybe we're twins?"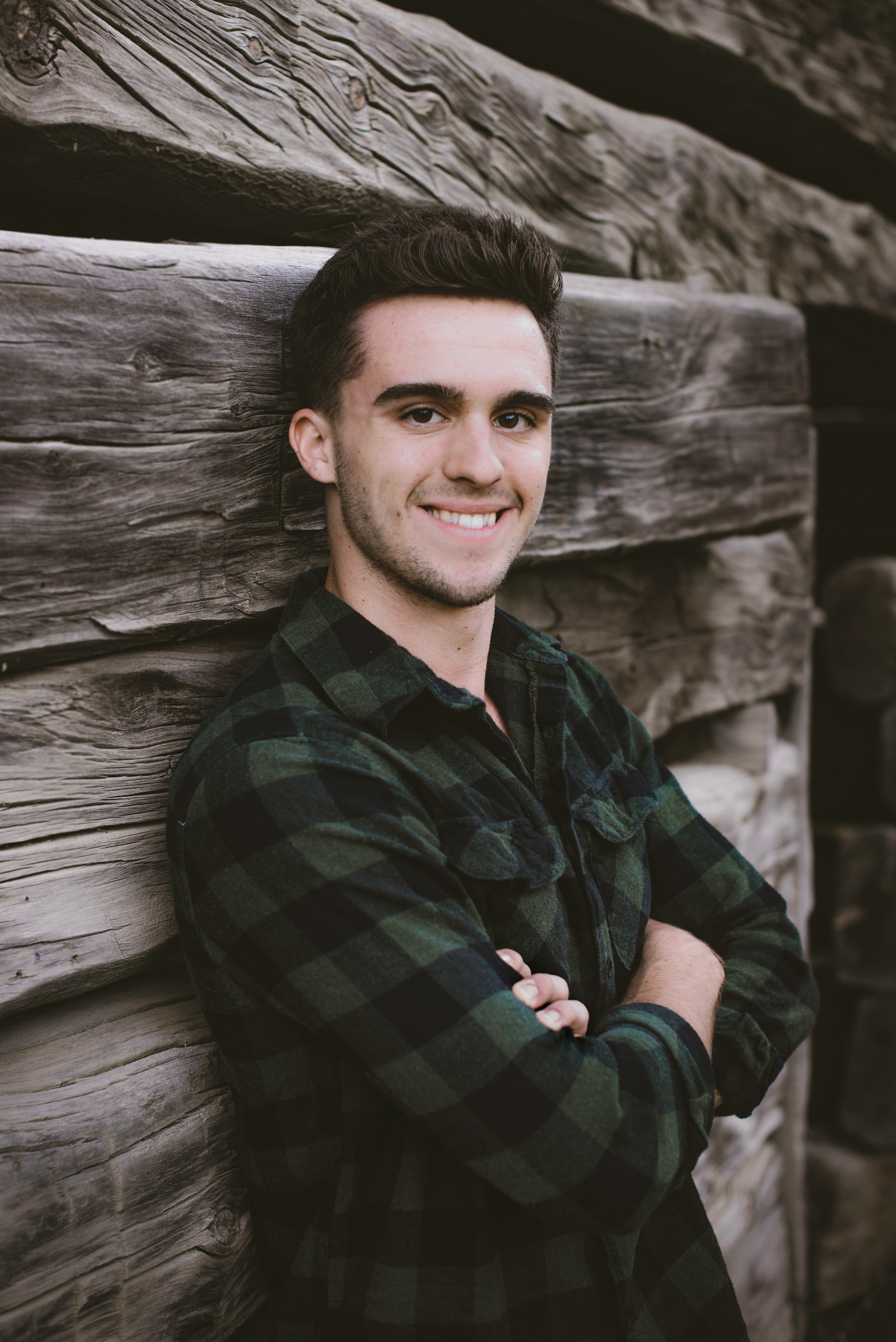 Morgan was Bradley's carbon copy. | Source: Pexels
"But that's…that's not possible," she said, trembling. "I wasn't pregnant with twins, so you can't be my son. But if you aren't, then how do you look so much like him?" she said, shaking her head. "They say everyone has six doppelgangers in the world! Maybe that explains it!"
"As you can see, Mrs. Holland, I'm not sure what's going on, but this could be my only chance to find out who my biological parents are. Will you take a DNA test with me? It will give both of us the confirmation we need. Here," he said, handing a piece of paper to her. "This has my address and contact. Please give it a thought. I hope to hear back from you," he added then walked away.
Daisy was shocked. She returned to her room and gazed at the framed portrait of her and Bradley by her bedside.
"How could it be that someone out there looks exactly like you?" she asked her son, staring at his face in the picture. But at the same time, she couldn't shake the feeling that Morgan wasn't just Bradley's doppelganger. So she called Morgan that evening and informed him she was ready to take the DNA test.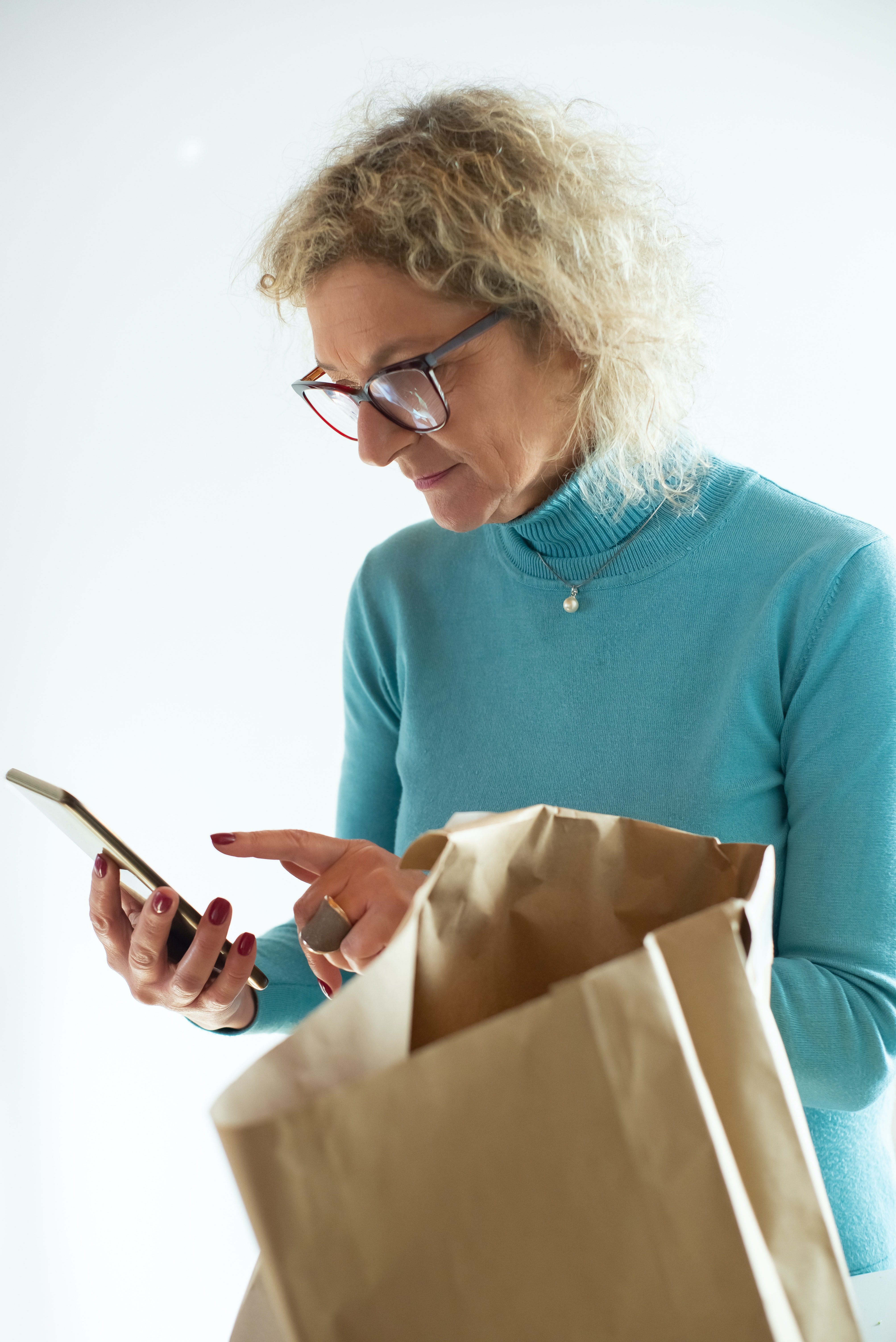 Daisy told Bradley she was ready for the DNA test. | Source: Pexels
A week later, the results arrived, and the words "0% match" stared at Daisy. Morgan was also there, and he was disappointed to learn that Daisy couldn't possibly be his mother and that his search was pointless yet again. But then, how did Morgan and Bradley look so much alike?
Daisy had a nagging feeling that something wasn't quite right, so she and Morgan went to the maternity hospital where she gave birth and they discovered something shocking...
Going through Daisy's medical records, they discovered that her child was stillborn. Daisy almost dropped the files from her hand, and a sudden rage gripped her.
"What nonsense is this? This has to be wrong! My child...this cannot be true! Your records are trash!" she lashed out at the nurse who'd brought her to the storeroom where all the patient records were kept.
The nurse shot her a disapproving look. "Ma'am, please leave if you're done going through the records! And keep your voice down. This is a hospital!"
"Well, I am not leaving until I get an explanation!" she shot back as she went to the reception. "Call your medical staff, chief, or anyone...I want to know how this mishap happened! How could my son be stillborn when I raised him and buried him a few days ago? Did you just give me someone else's child?"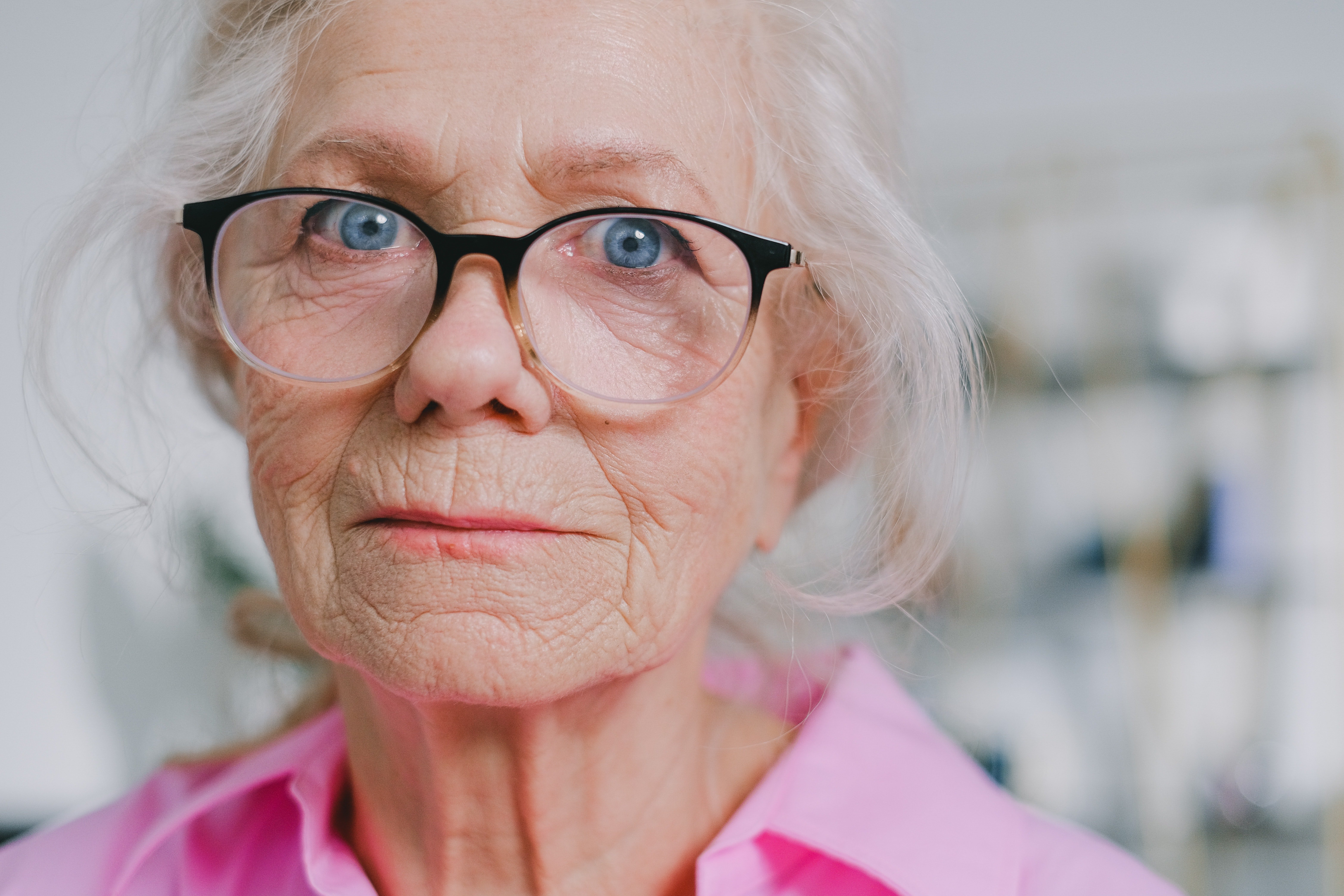 An old nurse told Daisy and Morgan the truth about their past. | Source: Pexels
As Dasiy was lashing out at the receptionist, an old nurse suddenly approached her. She stared at Daisy for a while and said, "Oh, it's you! I haven't forgotten you after all these years...I was the nurse in charge when you were brought for delivery. Is there a problem?"
Daisy looked at her hopefully. "You were there? Oh, God! Then you can help us. It's about my son. My file says that my child was stillborn, but I was discharged with a baby boy from the hospital. I don't know whose child he was...And how did the baby end up with my husband and me?"
The nurse's smile suddenly faded, and Daisy noticed weird anxiety in her eyes at that point. "Please come with me," she said.
She led them back to the records room and pulled out an old file from the archives. It belonged to Morgan and Bradley's birth mother.
"It's all here," she said, handing over the file. "It's true that your child was stillborn. But your husband was afraid you wouldn't be able to bear with it. So," she sighed, "your husband adopted one of the twin sons of a 16-year-old girl who died during childbirth while you were unconscious for two days following your delivery. You can find all those details in the file.
"One of the boys had a short leg and was placed in an orphanage. His mother had no living relatives who would take the boy in. Most of the staff here have changed so they won't know it...But I remember it very clearly. Your husband secretly adopted the boy, and I was one of the few staff members who knew about it."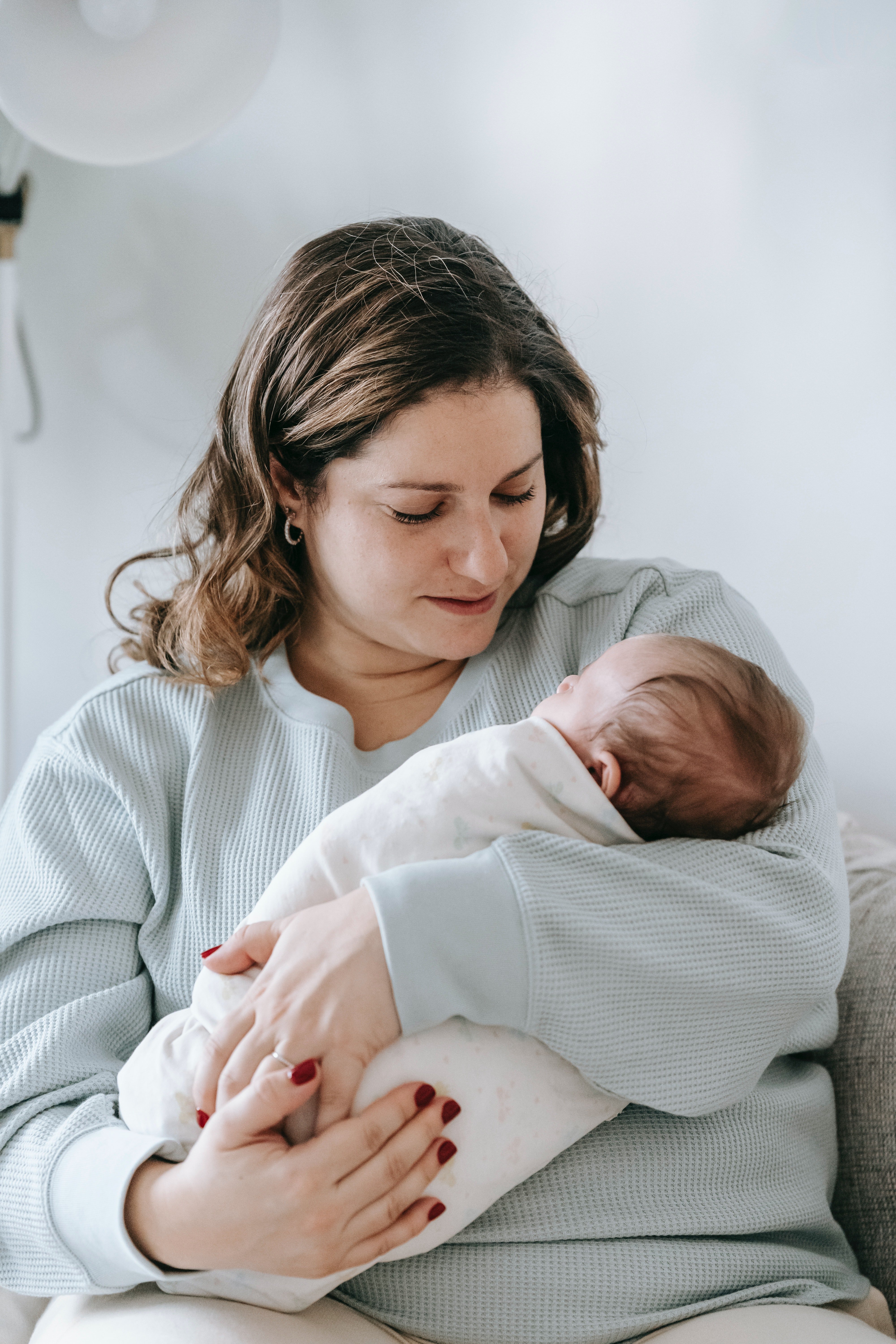 Daisy remembered her past and how Bradley had given her the opportunity to become a mother. | Source: Pexels
Daisy and Morgan exchanged looks, both feeling bad about themselves — the former for rearing someone else's kid without realizing her husband had adopted the child and the latter for losing his mother during childbirth.
Morgan was in tears as they walked out of the hospital. "I can't believe that just when I thought I would find my mother, I found out she's no longer alive. This is just terrible!"
Daisy patted his back and said, "You know Morgan, God has a plan for everyone. I never knew Bradley was my son, but the connection I felt with him was pure. I loved him like my own. I don't even blame my husband for adopting him. I was pregnant for the third time when I was brought to the hospital.
"We were hoping the pregnancy wouldn't turn out like the previous ones. We had had two miscarriages before... Right now, I don't care whether he was my child or not. He made me a mother, and that's what matters more. And you are no different to me because you are his brother. In case you feel you ever need a mother by your side, I'll always be here for you."
"You have a big heart, Mrs. Holland," he said. "I don't know what to say…but after losing my birth mother, I don't want to lose another chance to have a mother. So thank you. Thank you for being here for me."
Daisy and Morgan decided to put the past behind them, and Daisy adopted Morgan. They moved in together, and a few years down the line, when Morgan married and had his own family, Daisy became a grandmother to two beautiful twin boys. They now visit Bradley's gravesite together as a family to pay their respects to him.
What can we learn from this story?
Have faith in God's plan. He will never take away something without giving something in return. Daisy lost Bradley, but she eventually gained Morgan and a lovely family.
Family is made by love and not necessarily biology. The way Daisy accepted Morgan and Bradley into her life after learning the truth is a beautiful example.
If you enjoyed this story, you might like this one about a young widow who was shocked to learn her millionaire husband left a $4.7 million fortune to an unknown old lady.
This account is inspired by our reader's story and written by a professional writer. Any resemblance to actual names or locations is purely coincidental. All images are for illustration purposes only. Share your story with us; maybe it will change someone's life. If you would like to share your story, please send it to info@amomama.com.
Subscribe if you like this story and want to receive our top stories!