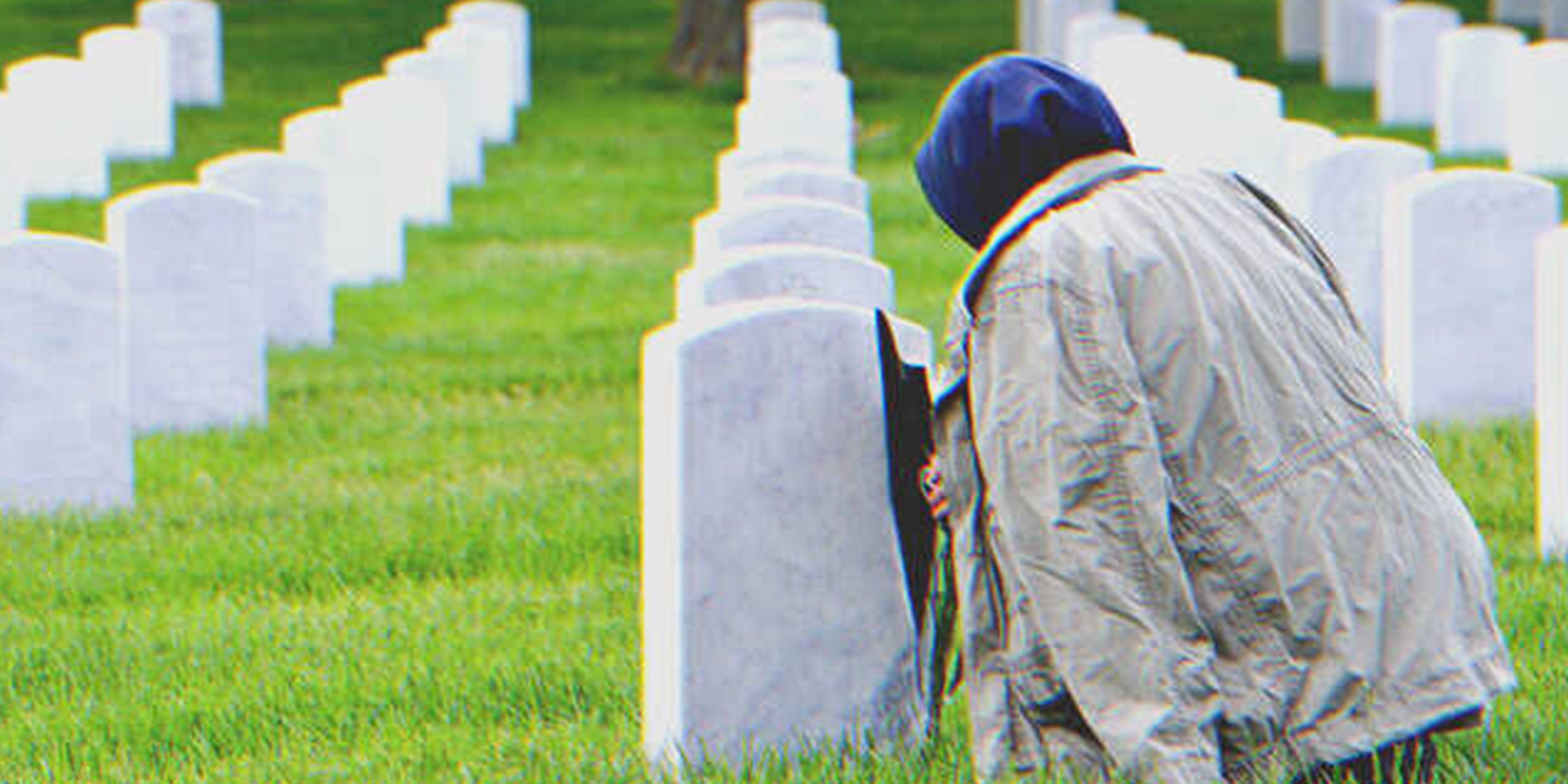 Shutterstock
Grieving Pregnant Woman Is Mourning Fiancé at His Grave When She Hears, 'Will You Marry Me?' – Story of the Day

A woman who's mourning her missing fiancé is startled when she hears a male voice asking her to marry him. She turns around in response to the voice, and the sight of the mysterious man sends a shudder down her spine.
When Simon announced that he wanted to dedicate his life to the country and become a soldier, Betty wasn't in favor of the decision. They had only recently started dating, and she was afraid of losing him one day. However, due to Simon's persistence, she was forced to give in and let him go.
To make up for his absence, Simon would send Betty letters regularly to ensure she didn't feel lonely, often writing about how much he missed her.
One morning, Betty woke to the doorbell ringing, thinking another letter had arrived. However, when she answered the door, she couldn't stop crying. Simon was standing on her doorstep.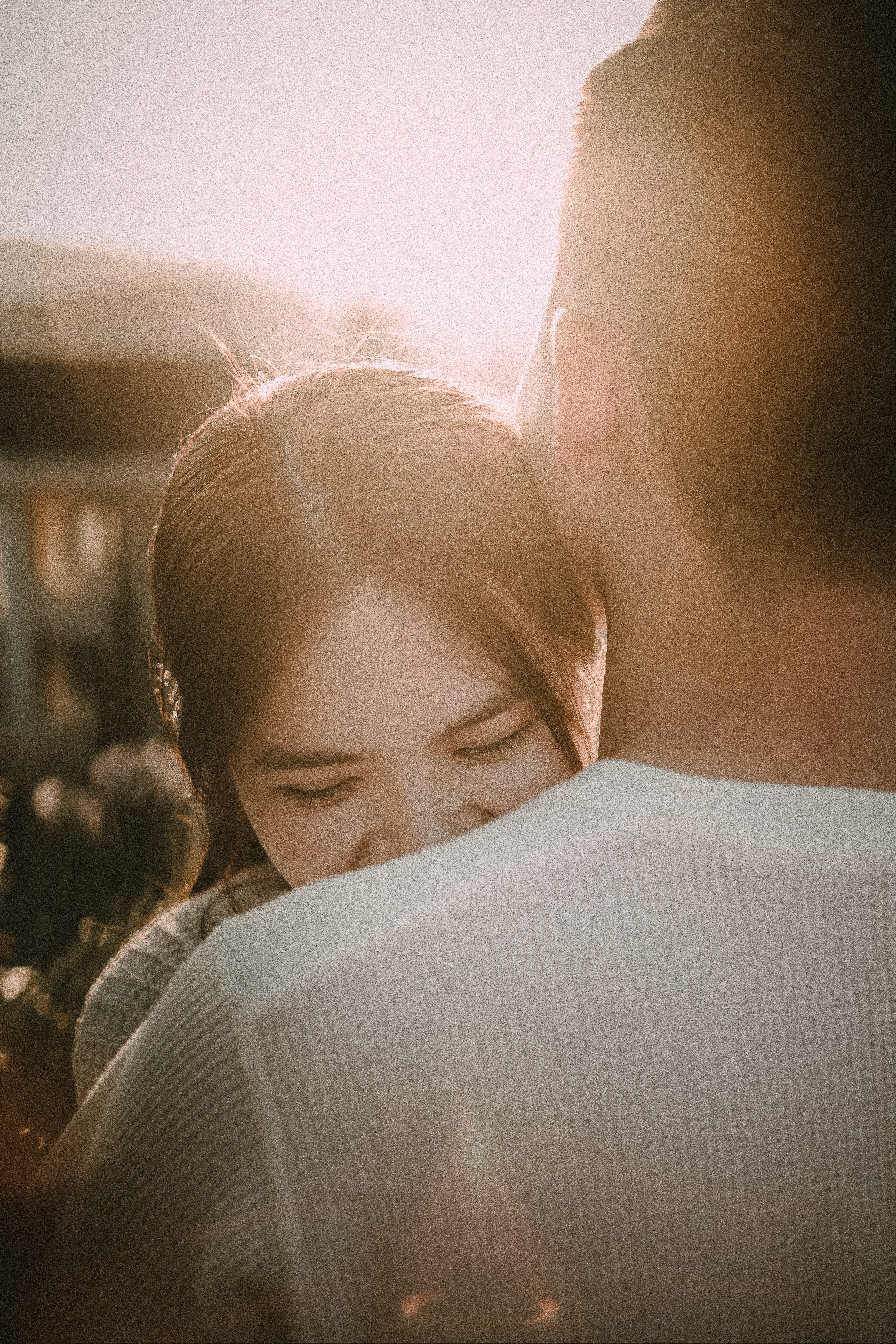 Betty was overjoyed to see Simon. | Source: Pexels
It turned out he'd applied for leave to spend some time with her before being sent on a special mission three months later. He didn't inform Betty about the mission at first since he knew she'd be heartbroken to know he'd be leaving soon.
But he got the call earlier than expected and left abruptly without informing Betty. He chose not to tell her as he knew she would be upset and perhaps not let him leave. So he left her a letter, explaining everything.
When Betty found the letter on her bedside table when she woke up and didn't see him at home, she was in tears. "Why did you have to leave so soon? I - I miss you so much! Please come back soon!" she cried.
"Oh no! Is this a dream?" she exclaimed, springing to her feet.
A few days after this, Betty suddenly felt nauseous and took a pregnancy test just to be sure and found out she was pregnant. Since Simon would not be reachable on his phone very often for security reasons, she wrote him a letter to reveal the happy news.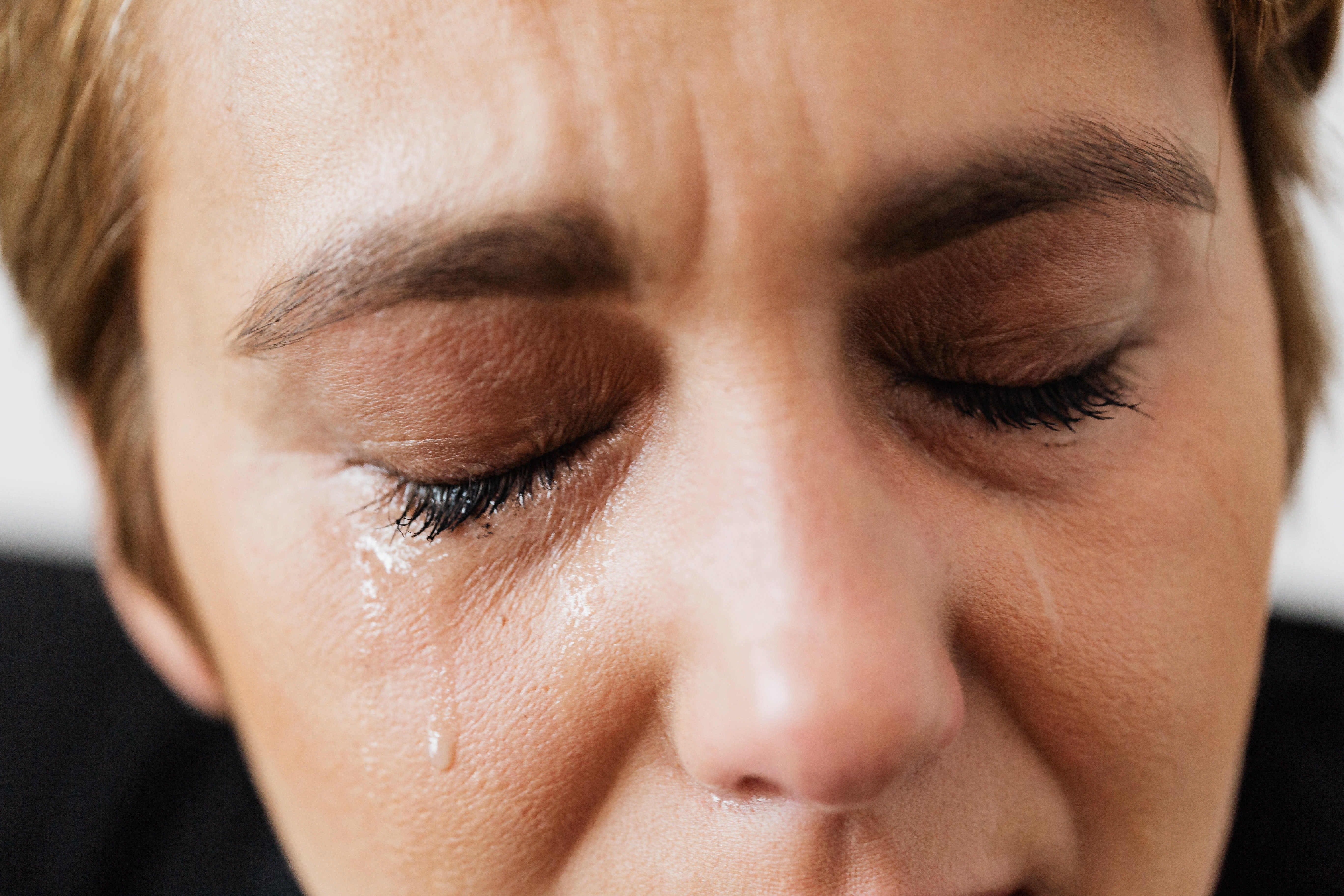 The news about Simon missing had Betty in tears, but she didn't lose hope. | Source: Pexels
Simon wrote back to her and promised he would be home soon to marry her. However, a few months later, she received word from the military that Simon's unit had been attacked and that some of them, including Simon, were missing.
Betty clutched her baby bump as she absorbed the news. "This can't be right... Simon will come back, I know..." she assured herself, her eyes welling up. She was certain Simon was still alive and well. He'd return for her, and they'd marry and start a family, she thought.
But when months passed with no word of the missing soldiers, they were declared dead. It was a devastating blow to all the families who had been expecting the homecoming of their sons, dads, and spouses, but they all had to face their fate.
Everyone, including Simon's mother, urged Betty to accept it as well and move on, but even as she frequently went to the cemetery where a memorial for the soldiers who never returned was dedicated, she remained hopeful about Simon's return.
"I have not given up hope, Simon," she would say as if he were still alive. "I know you're there. I know it..."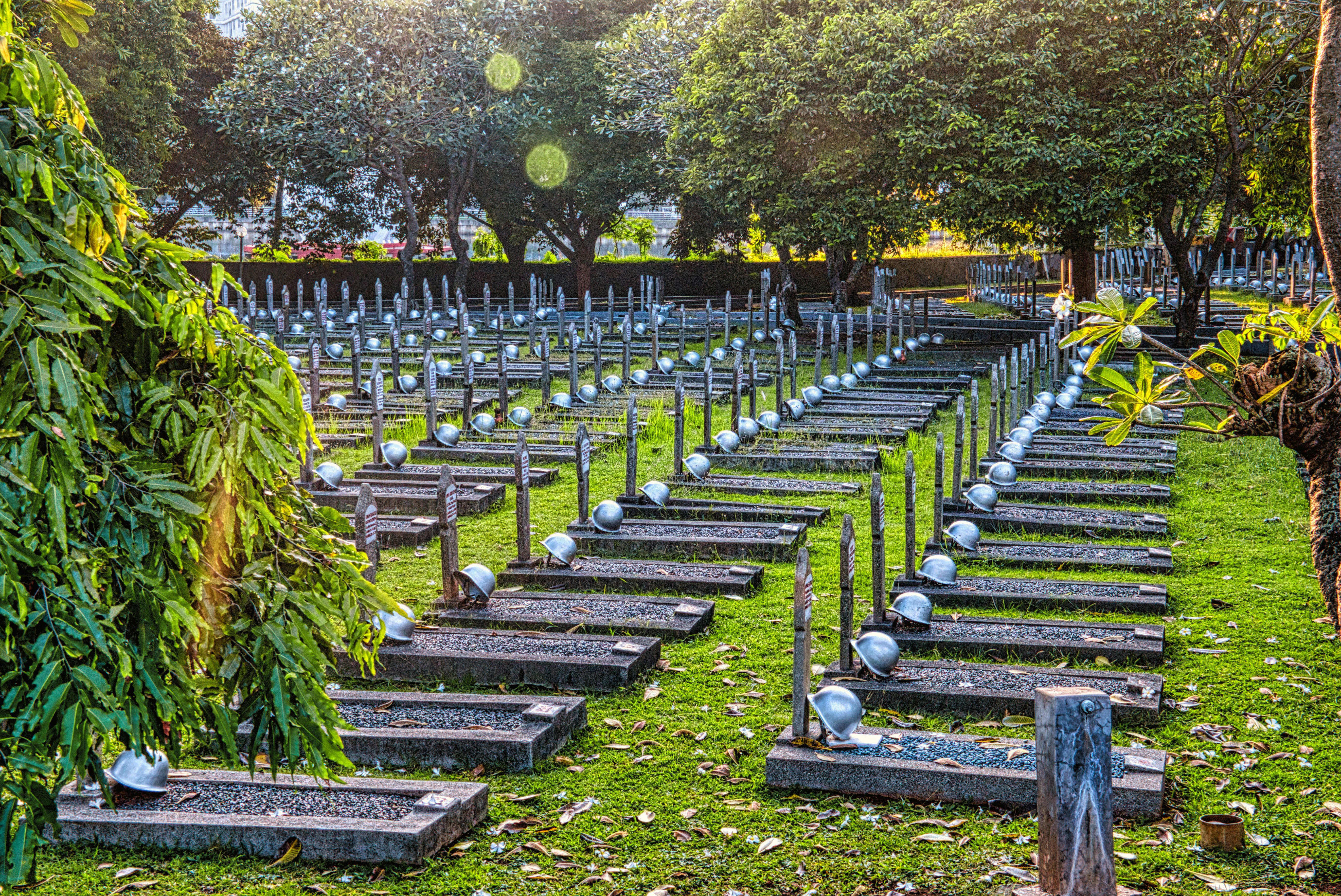 Betty visited the cemetery every week. | Source: Pexels
One day, Betty visited the memorial again and she began talking to herself unconsciously. She could no longer keep it all in, so she let everything out.
"I'm 8 months pregnant, Simon, and we're expecting a girl," she said quietly. "Are you still not returning? Are you just going to leave us like this? If so, have the courage to come up to me and tell me! You need to come back, don't you understand?!" she screamed as if he would hear her, then she began to sob like a child.
"I - I need you, Simon. Both the baby and I need you...Why don't you understand?" she continued, caressing her baby bump.
Suddenly, she was interrupted by a heavy male voice from behind. "Will you marry me?" he asked. "I promise I will always keep you happy."
Betty sniffed and wiped her eyes as she turned around. She thought she had imagined it, but when she saw the man asking for her hand in marriage, she refused to believe her eyes. She would never fail to recognize him.
"Is this a dream?" she exclaimed, springing to her feet. "Simon! I've missed you, Simon! Is it really you? I've missed you so much...I knew you would come back!" she cried as he embraced her.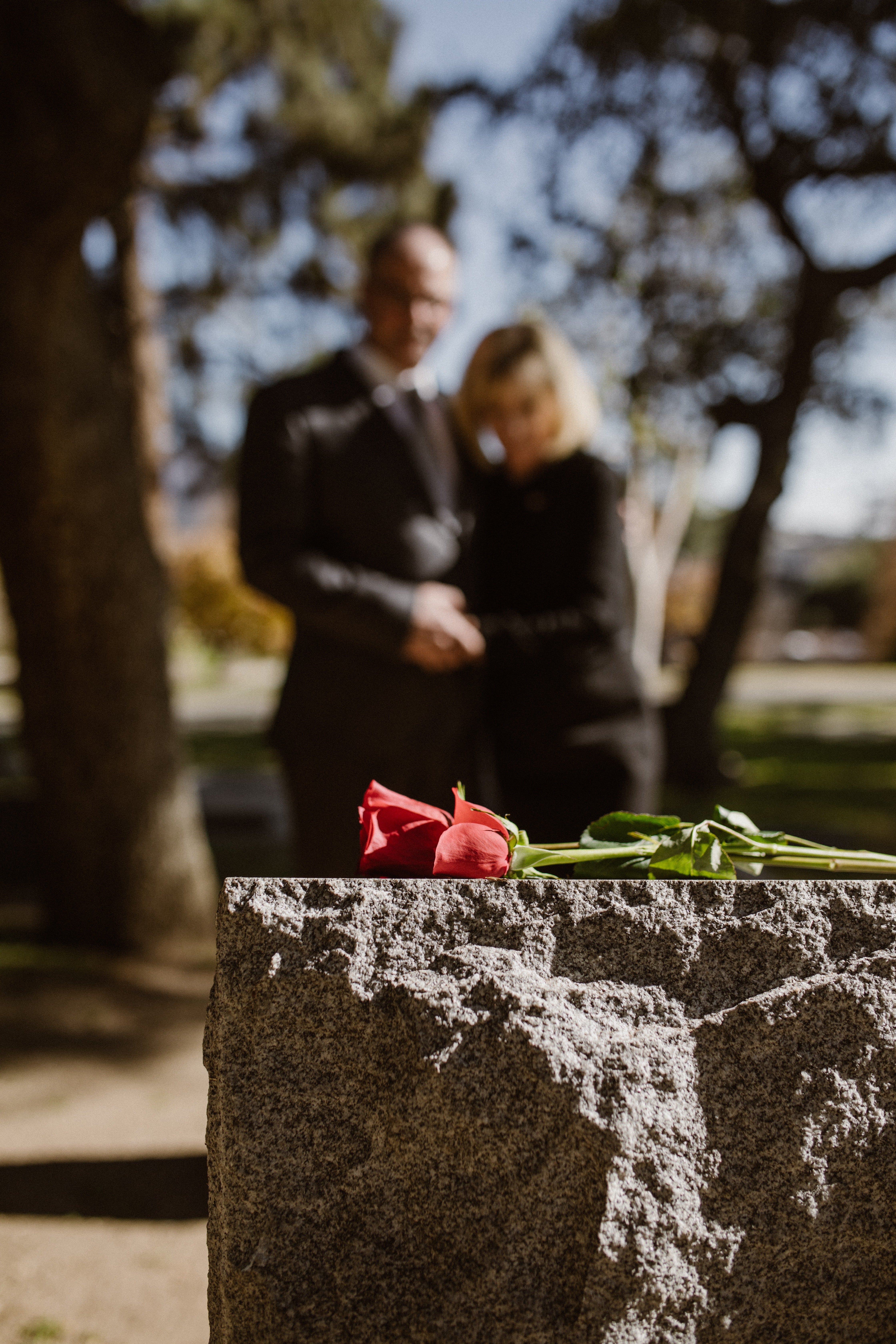 Betty and Simon were reunited at the cemetery. | Source: Pexels
"I'm sorry for taking so long to return, Betty, but I promised you I would and I would never break my promise ... I went home and realized you weren't there, so I figured I'd find you here."
Simon explained that he had been severely injured and was captivated as a prisoner of war. He did, however, manage to flee and return to his homeland. He'd also gotten a couple of his comrades out of the dangerous situation, and they were all safe.
"I've missed you so much," Betty said and couldn't stop crying. "I am not letting you go anywhere! You are staying with me from now on! Do you understand?"
With tears in his eyes, Simon hugged her even closer. "I promise. I will be there for you and our daughter. I promise. I am so happy to see you again…."
A few weeks later, Betty gave birth and welcomed a beautiful baby girl, whom Simon and Betty named Angela. Having Angela was the biggest moment of joy for them, and a few months later, Betty and Simon finally tied the knot, becoming man and wife.
What can we learn from this story?
A hopeful heart will win in any situation. Betty visited the cemetery every week, hoping that Simon would return one day. Her heart was right in believing that and staying hopeful through the tough time.
Life can be brutal at times, but have faith. Everyone around Betty, even Simon's mother, advised her to give up hope, but Betty refused. She had faith that Simon would return, and she was right.
If you enjoyed this story, you might like this one about a woman who discovers a strange message from an unknown number on her late soldier son's phone that reads: "I'm pregnant."
This account is inspired by our reader's story and written by a professional writer. Any resemblance to actual names or locations is purely coincidental. All images are for illustration purposes only. Share your story with us; maybe it will change someone's life. If you would like to share your story, please send it to info@amomama.com.
Subscribe if you like this story and want to receive our top stories!