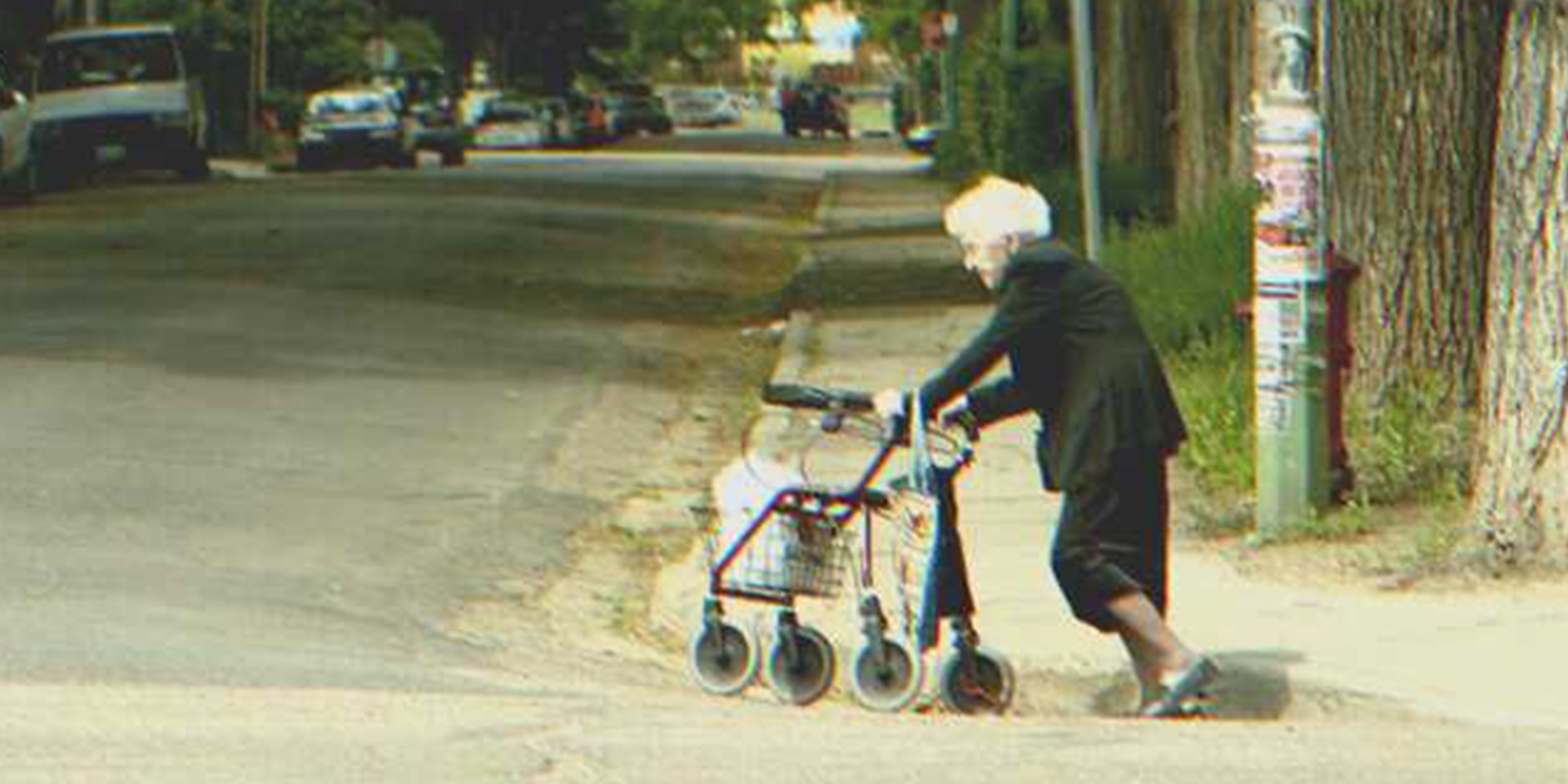 Flickr/Daniel Paquet
Orphan Children Mock Old Lady on the Street, Later Learn She Brings Them Toys & Sweets Daily – Story of the Day

Two orphans mock an older lady who can hardly walk on her rollator, but they quickly regret their words when they learn she buys them chocolates and gifts daily. But that's not where things end, as the two kids do something heartwarming for her as an apology.
Harry and Andrew Grayson, 8 and 10 years old, respectively, were orphan brothers who were placed in foster care when their parents died. While losing their parents at such a young age was difficult for the brothers, they were fortunate to find a good foster family who cared for them.
However, it wasn't as it would be if the boys' parents were alive. Their foster guardians, Sheila and Ronald, were too busy to take care of what they were up to behind their backs.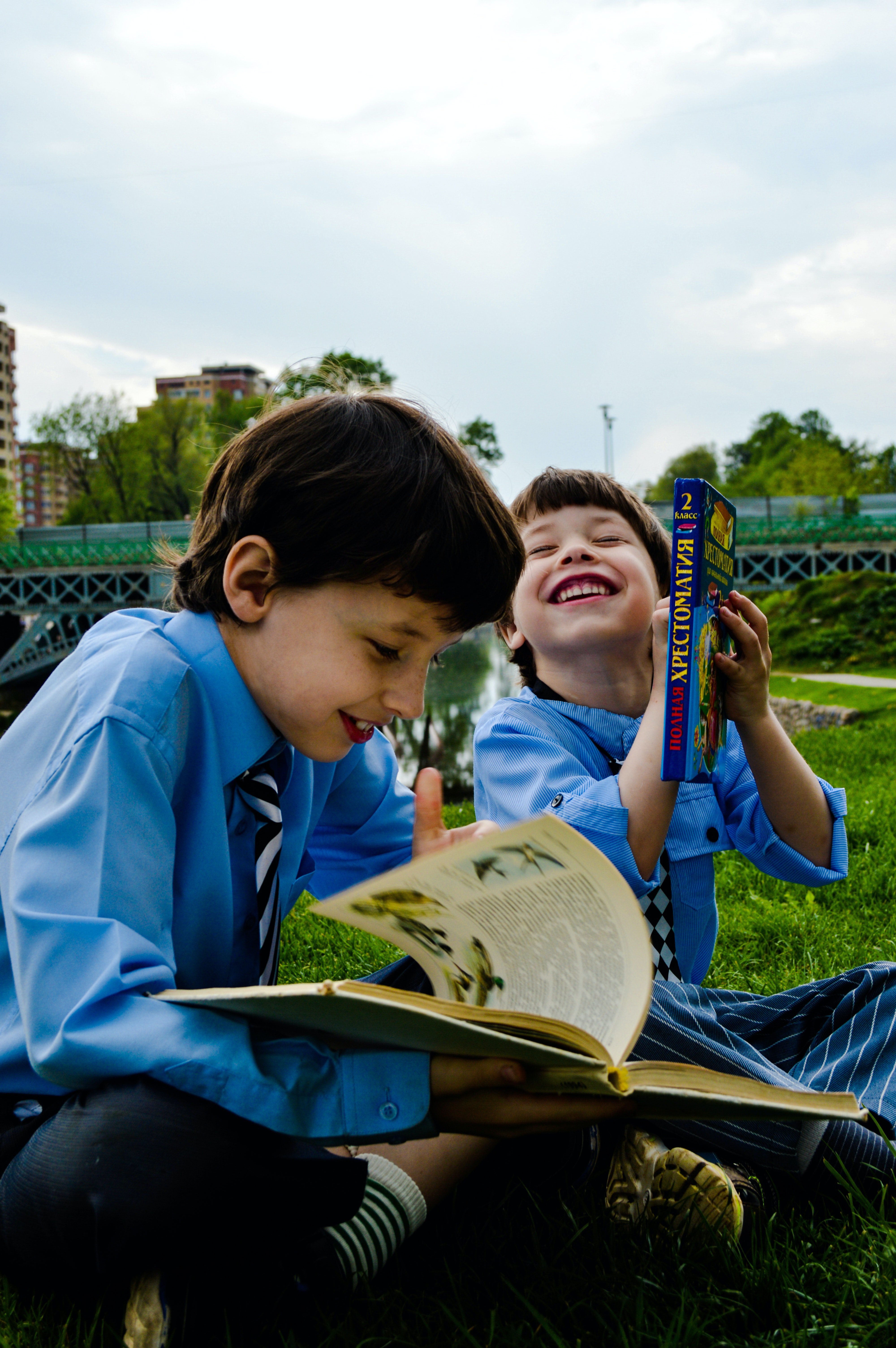 While they lost their parents, Harry and Andrew had each other. | Source: Pexels
One day, Harry and Andrew were cycling down their neighborhood street when they began mocking an older woman.
The woman, Polly, was 88 years old, and because her knees were bothering her, she was having difficulty walking even though she was using a rollator for support. When Andrew and Harry saw her, they turned their bikes around and began following her.
"Walk fast! We need to get home soon! We can't wait for you all day!" Andrew yelled at her, ringing his bike's bell repeatedly.
Polly stopped and turned around, and the boys applied their brakes instantly. "What are you kids trying to do?" she asked, confused. "The entire street is deserted. Why are you cycling behind me when you can turn your bikes and leave?"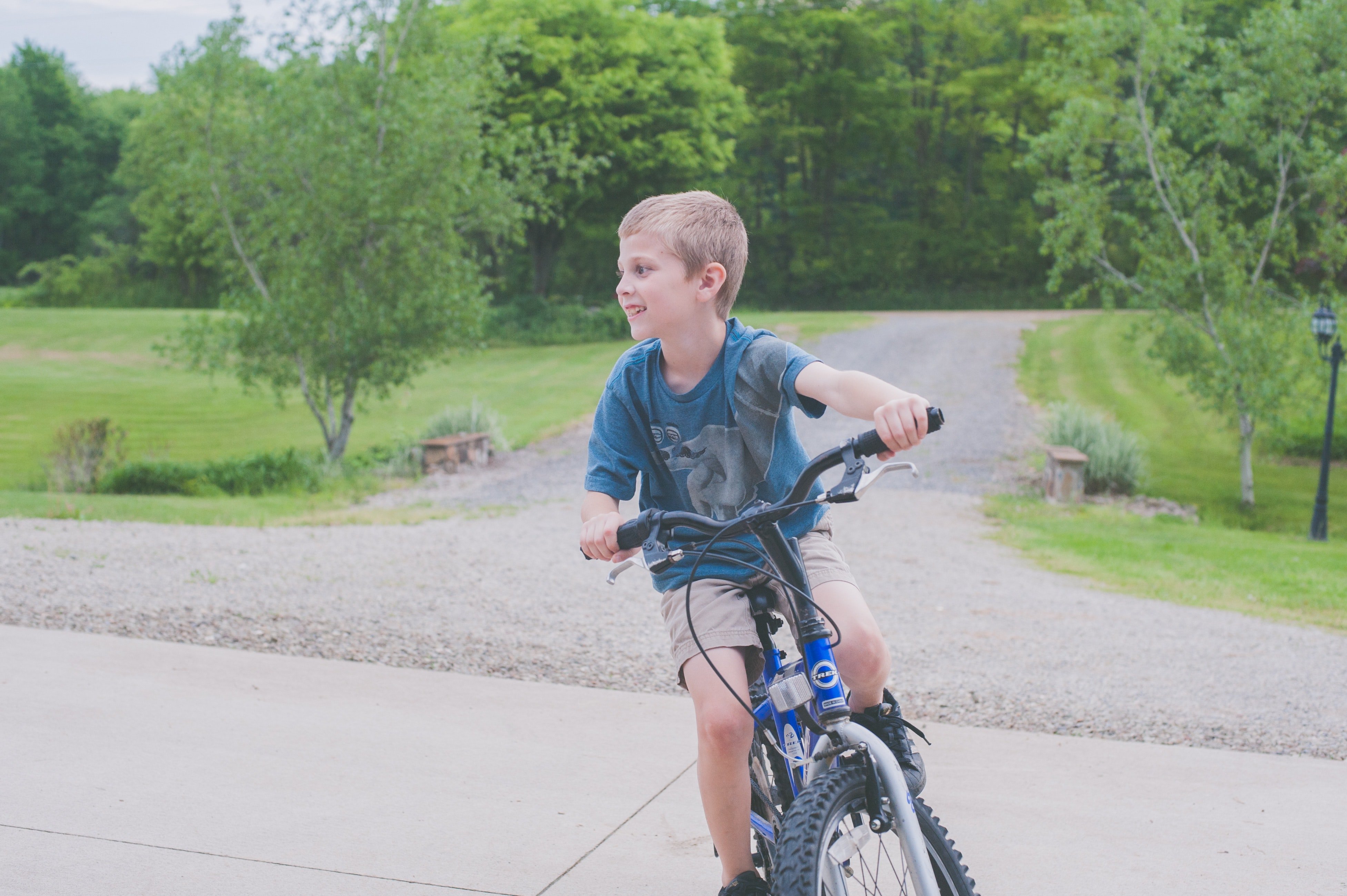 Harry and Andrew teased Polly for fun. | Source: Pexels
"Oh really?" Andrew laughed. "But we don't want to! We only want to bike this way!! Right, Harry?"
Harry nodded. "Yes, and we'd like you to get out of the way!"
"MOVE!!!" they cried in unison, which irritated Polly.
"You naughty heads!" she snarled back. "You'll be sorry for this!"
"What will you do? Punish us? You can't even walk! You are old and slow!" Andrew laughed, and Harry joined him.
Polly shook her head and turned away from the kids, and she kept walking in the same direction. The boys continued following her and ringing their bells, which aggravated her, but she didn't lose her cool.
Seeing her indifference, a couple of minutes later, the two boys cycled away, but not before they teased her again. "Goodbye, oldie! We hope you get home in this life!" they shouted.
Polly shook her head and walked on.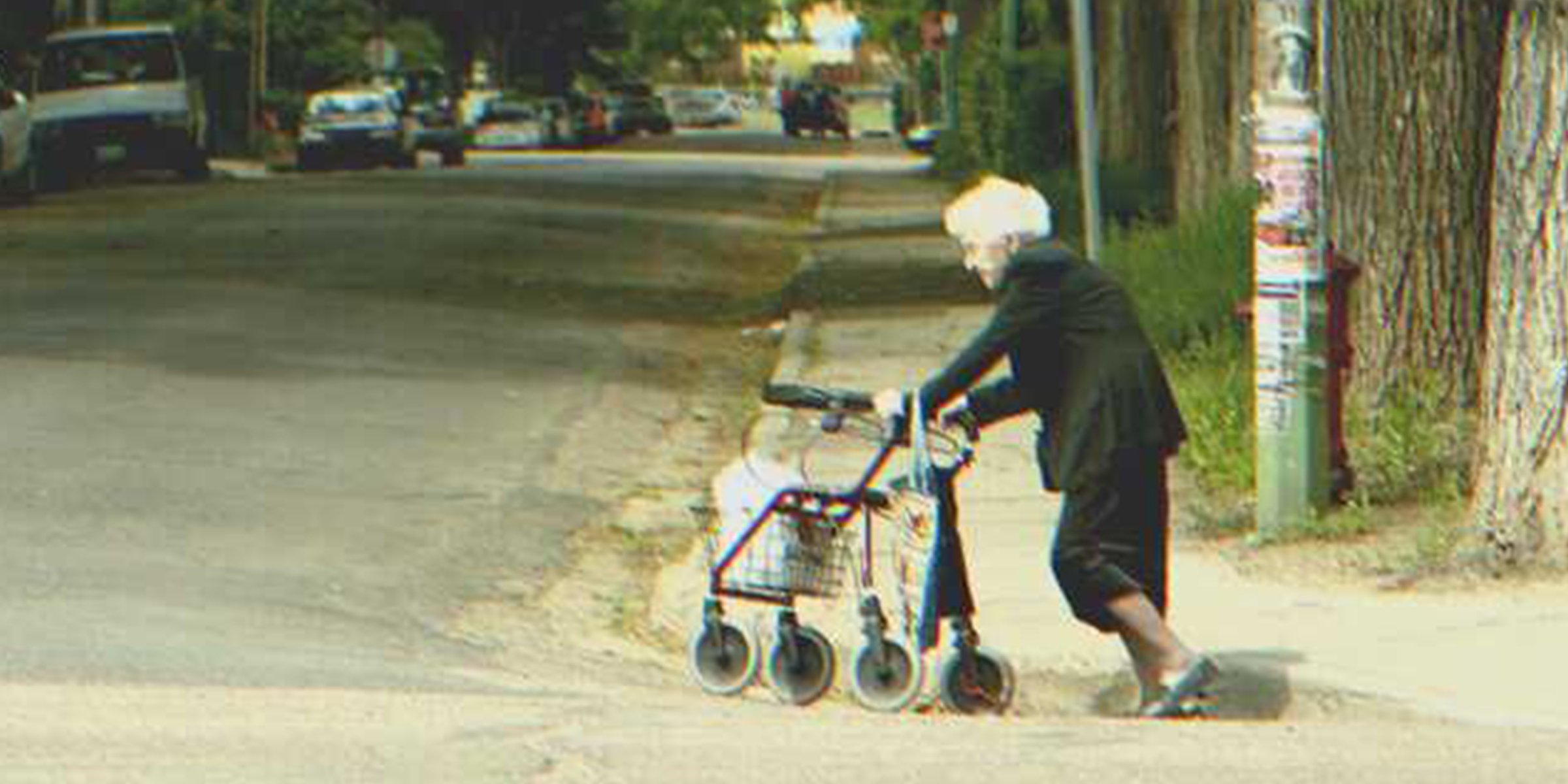 Polly didn't react to the kids' mockery although she was hurt. | Source: Flickr/Daniel Paquet
When Andrew and Harry got home that day, they found they had received chocolates and new clothes. Neighbors often sent them such gifts out of sympathy, so the boys didn't give the presents much thought. But they received gifts again the next day and the next, and it kept happening for several days in a row. They were delighted because they received delicious treats, clothes, and toys, but they were curious about who was sending them gifts daily.
"We should thank them, Harry," Andrew said one day. "Whoever they are have been very kind to us. Let's hope we get to meet them the next time."
"I want to thank them too, Harry. They sent my favorite chocolates this time!" Andrew replied.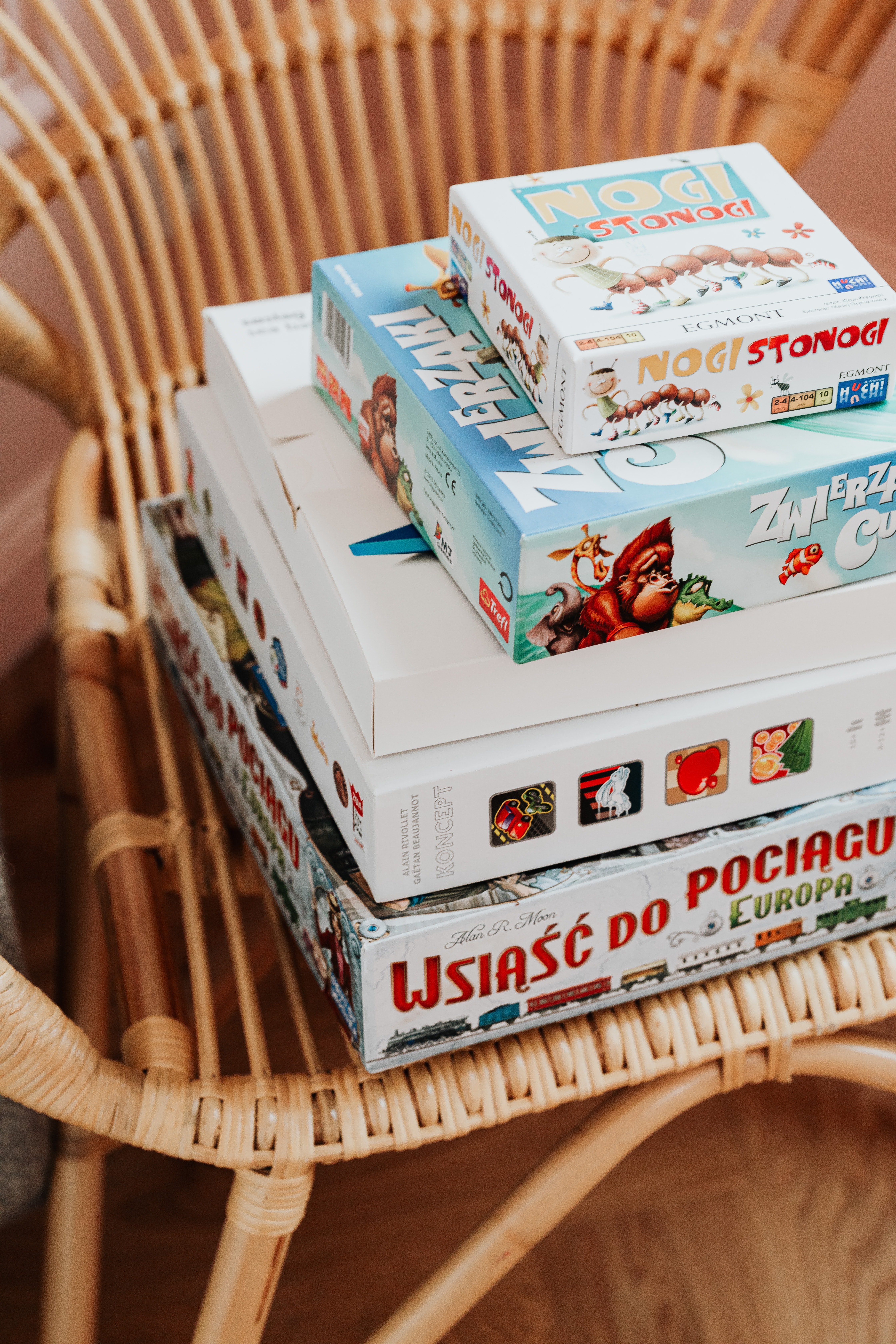 The boys kept receiving gifts, but they had no idea who sent them. | Source: Pexels
A few days after this, it was Harry's birthday, and Andrew was busy decorating the living room with balloons when Sheila called out to them. "Harry! Andrew! Someone has come to meet you! Boys, hurry up!"
Harry and Andrew ran to the front door, but their smiles faded when they saw their visitor's face. "This is Polly. She's the one who frequently brings you gifts, so I invited her here today! We've been telling her she needn't bother with the gifts, but she won't listen," Sheila said, and the boys exchanged glances, aware that they were in trouble.
"Oh, so you're Harry and Andrew!" Polly nodded as she looked at them. "Well, Sheila, this isn't the first time we've met, is it, boys?"
There's a little good in everyone.
Andrew and Harry swallowed hard. "Uh, yeah," Andrew said. "We saw Polly one day when we were biking. We didn't know she was sending us gifts…." He lowered his head.
"Oh, I didn't know you'd already met each other! That's great! Come on in, Polly," Sheila invited her inside.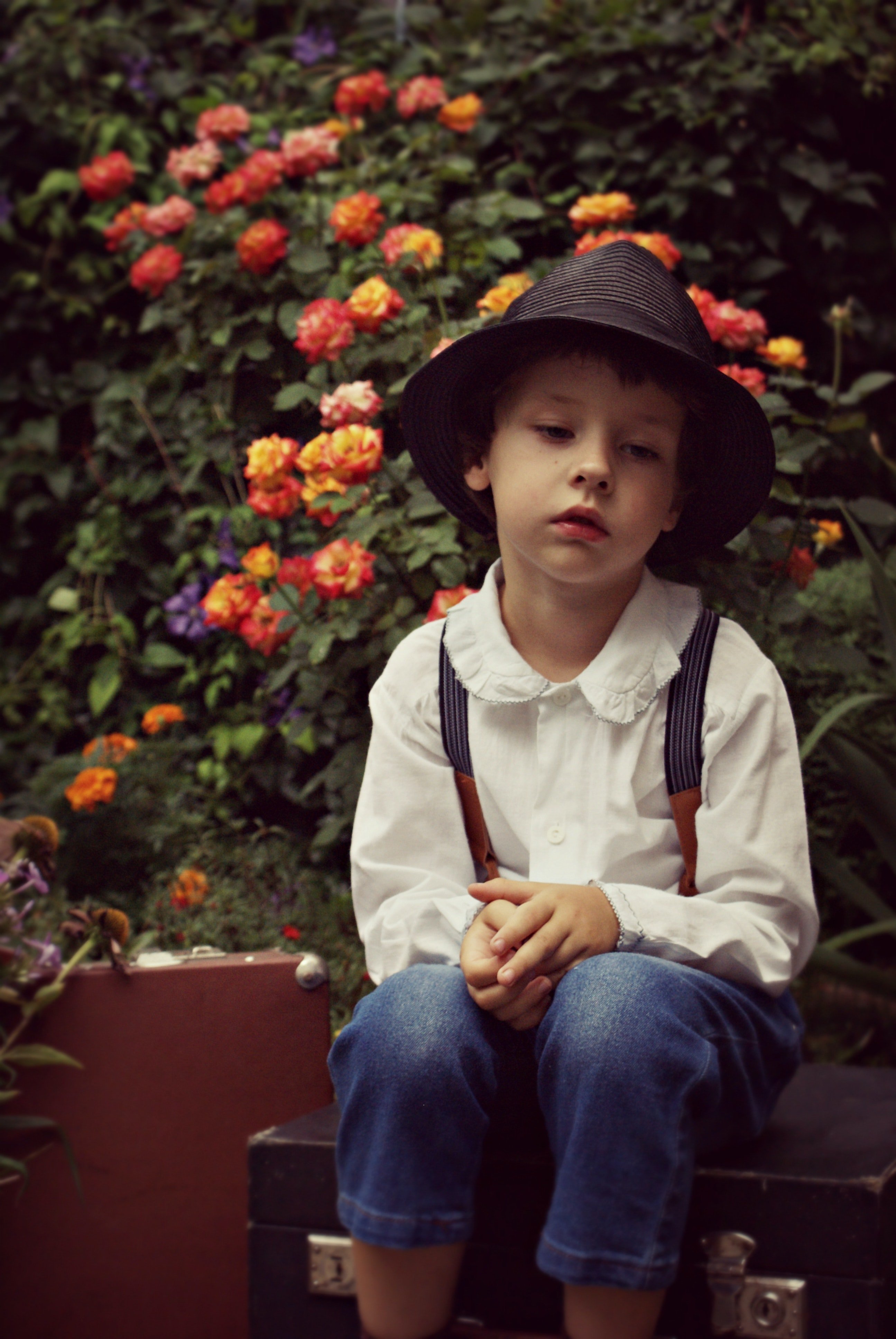 The boys knew they were in trouble when they saw Polly. | Source: Pexels
As Sheila left, the boys went up to Polly and immediately apologized. "We're sorry for what we did," Andrew said. "Please don't tell Sheila! She'll be mad at us!"
"Yes, I'm sorry too! It won't happen again!" Harry chimed in.
Polly laughed. "Don't worry, boys. I was just pulling your leg. I won't complain to your foster parents, but I have one condition…."
"We'll do anything!" Andrew said. "Please! No complaints!"
"Okay, okay…." Polly sighed. "Well, then, promise me that the next time you see an elderly person or anyone in need, you will help them rather than tease them! What do you think? Do we have a deal here?"
"YES! DEAL!" Harry and Andrew cried in unison, and Polly laughed. "Ok then, no complaints! Let's go inside now!"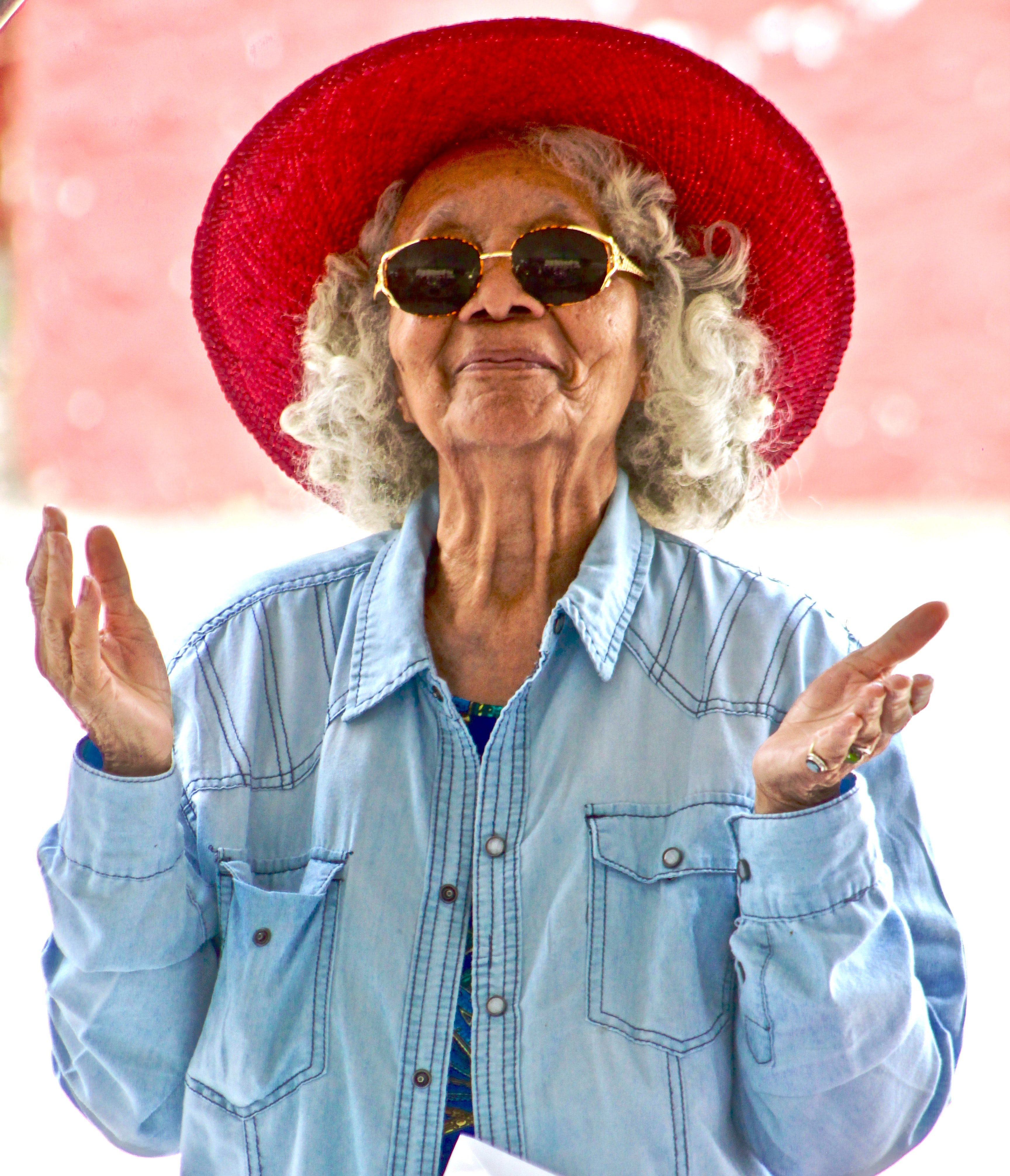 Polly tackled the boys smartly. | Source: Pexels
After spending time with Polly that day, the two boys realized she was a very kind woman. She told them about how she, too, was an orphan and received gifts from kind people as a child, which inspired her to continue doing good as an adult.
She also shared that she would be moving to a nursing home soon because her health was failing and she couldn't do things on her own. Sadly, she didn't have a family. Her only daughter and husband had died years ago in a car crash.
That night, Harry and Andrew felt very ashamed about what they'd done to Polly. "We should make it up to her, Harry," Andrew suggested. "We were really mean to her! She was right!"
"But what can we do?" Harry asked curiously.
"I have an idea...." Andrew proposed.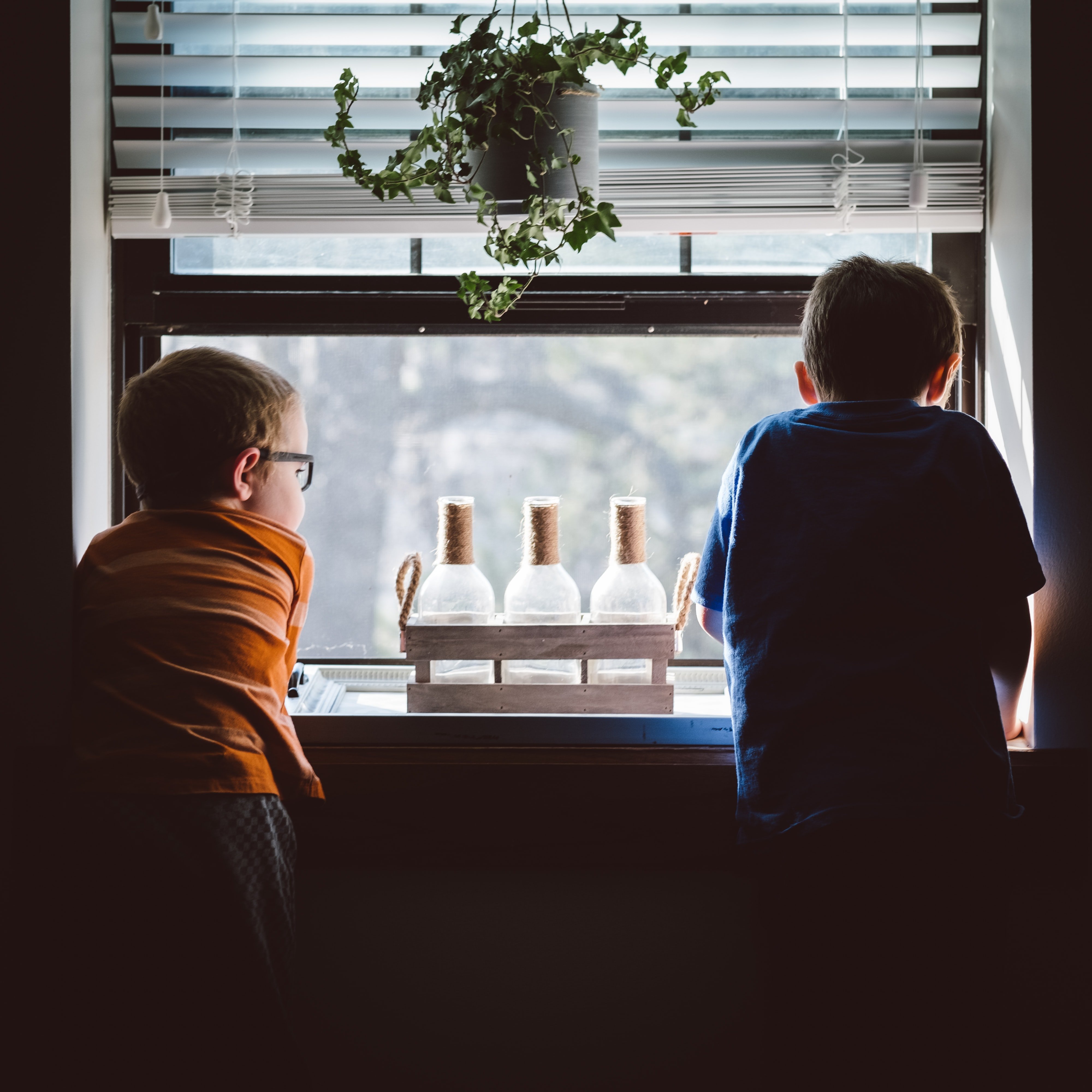 The boys came up with a plan to help Polly. | Source: Unsplash
From the next day on, the boys began visiting Polly daily and helping her around the house. When she moved to the nursing home, they continued visiting her there and got her gifts, just like she did with them.
Behind the scenes, Andrew and Harry had started doing odd jobs around the neighborhood to raise money. They would carry people's groceries, wash their cars, and work in their gardens.
With the money they collected, they started a fund called "Polly's Charity Fund" in her honor. They decided they would continue helping the less privileged children through it, just like Polly helped them.
"We are not bad boys anymore. We are good boys now!" 10-year-old Harry told her while they were talking about the fund they had started in her name.
At that point, Polly's tears wouldn't stop falling. She hugged them and said, "I've never had a family for long enough to feel loved, but today I feel VERY loved. Thank you very much, boys. What you did for me means a lot to me. Thank you!"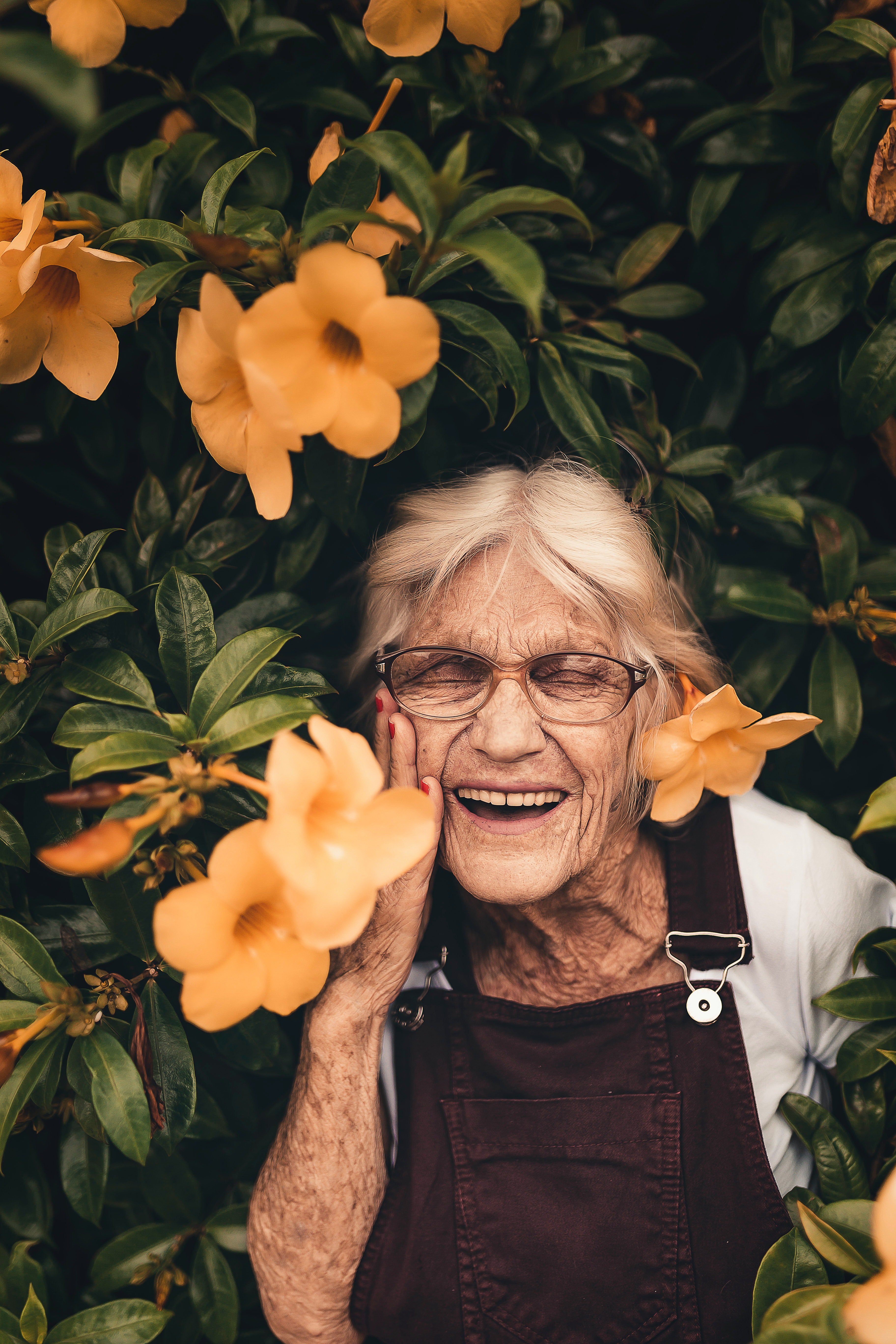 Polly's happiness knew no bounds after she learned what the boys had done. | Source: Pexels
What can we learn from this story?
There's a little good in everyone. While Harry and Andrew were naughty kids and were wrong to mock Polly, they had the goodness in them to own up to their mistake and rectify it.
Children need to be tackled patiently. Polly patiently and sensibly taught the two boys that what they had done was wrong, and as a result, the two boys realized their mistake and made amends.
Share this story with your friends. It might brighten their day and inspire them.
If you enjoyed this story, you might like this one about a set of children who neglect their old father until he gets a call from an unknown woman asking him to walk her down the aisle.
This piece is inspired by stories from the everyday lives of our readers and written by a professional writer. Any resemblance to actual names or locations is purely coincidental. All images are for illustration purposes only. Share your story with us; maybe it will change someone's life. If you would like to share your story, please send it to info@amomama.com.
Subscribe if you like this story and want to receive our top stories!