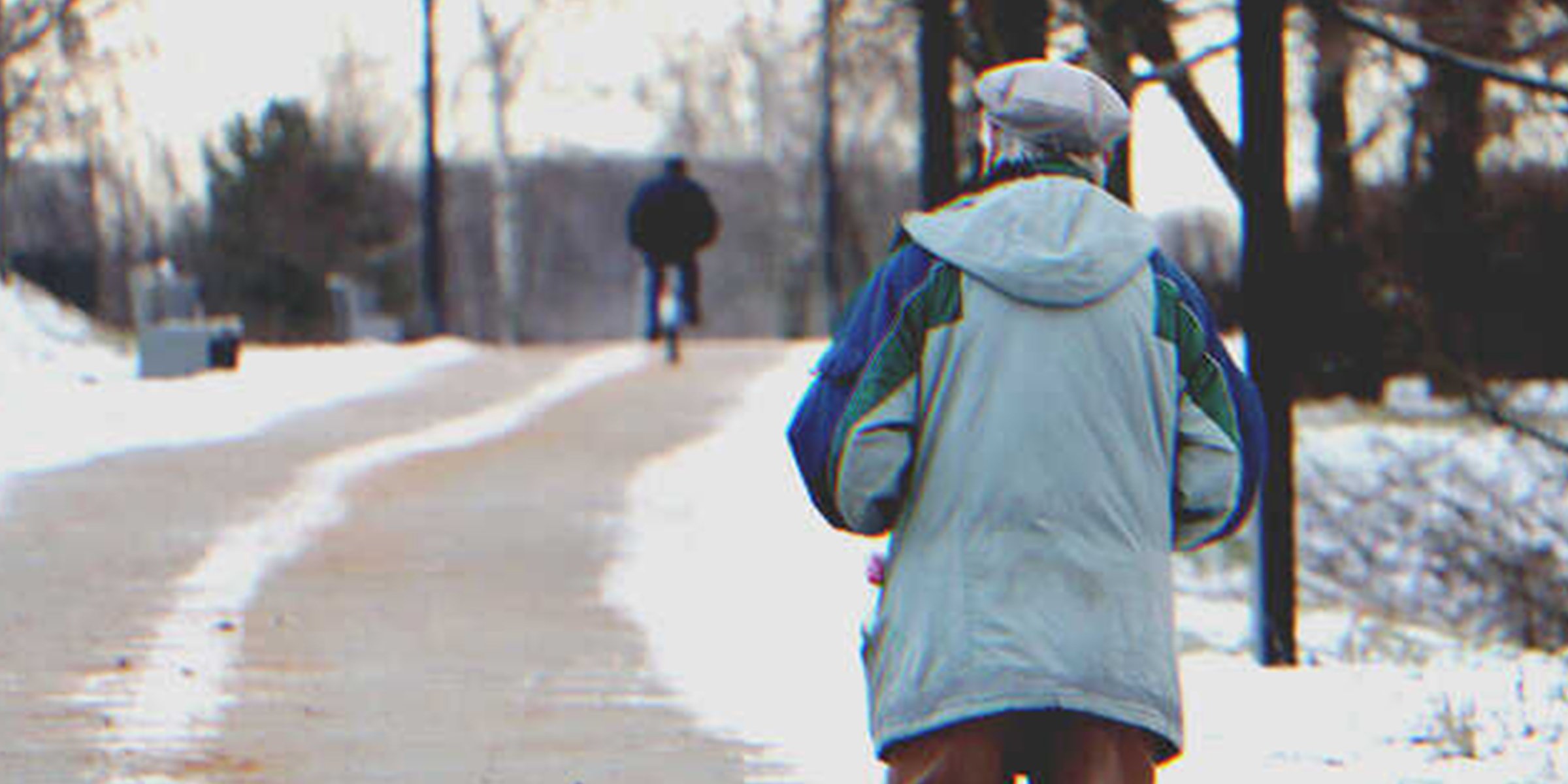 Shutterstock
Poor Man Gives Older Woman His Last Pair of Shoes, Next Day Receives Winning Lottery Ticket — Story of the Day

A poor dishwasher in financial trouble gives his last pair of boots to an older woman so she can shield her feet from the cold. The next day, he finds a lottery ticket, and when he goes to try his luck, he discovers something surprising.
65-year-old Max Wilson cleaned the dishes vigorously as he looked out the little kitchen window of New York's Roaster's Diner. The temperature in the city was frigid, and light snow fell, covering the entire landscape with a sheet of soft white ice.
He noticed several people walking down the street, and everyone appeared to be having a good time. They presumably didn't have the same concerns as he did, he thought, watching them.
His mother was ill with acute pneumonia, and he worked additional shifts at the diner to make ends meet. "Things will change for you someday, Max. Don't lose hope…." he reassured himself as he rinsed the dishes and set them on the kitchen slab.
As a dishwasher at Roaster's Diner, Max's life revolved around two things: cleaning dishes and ensuring he was flawless at his job.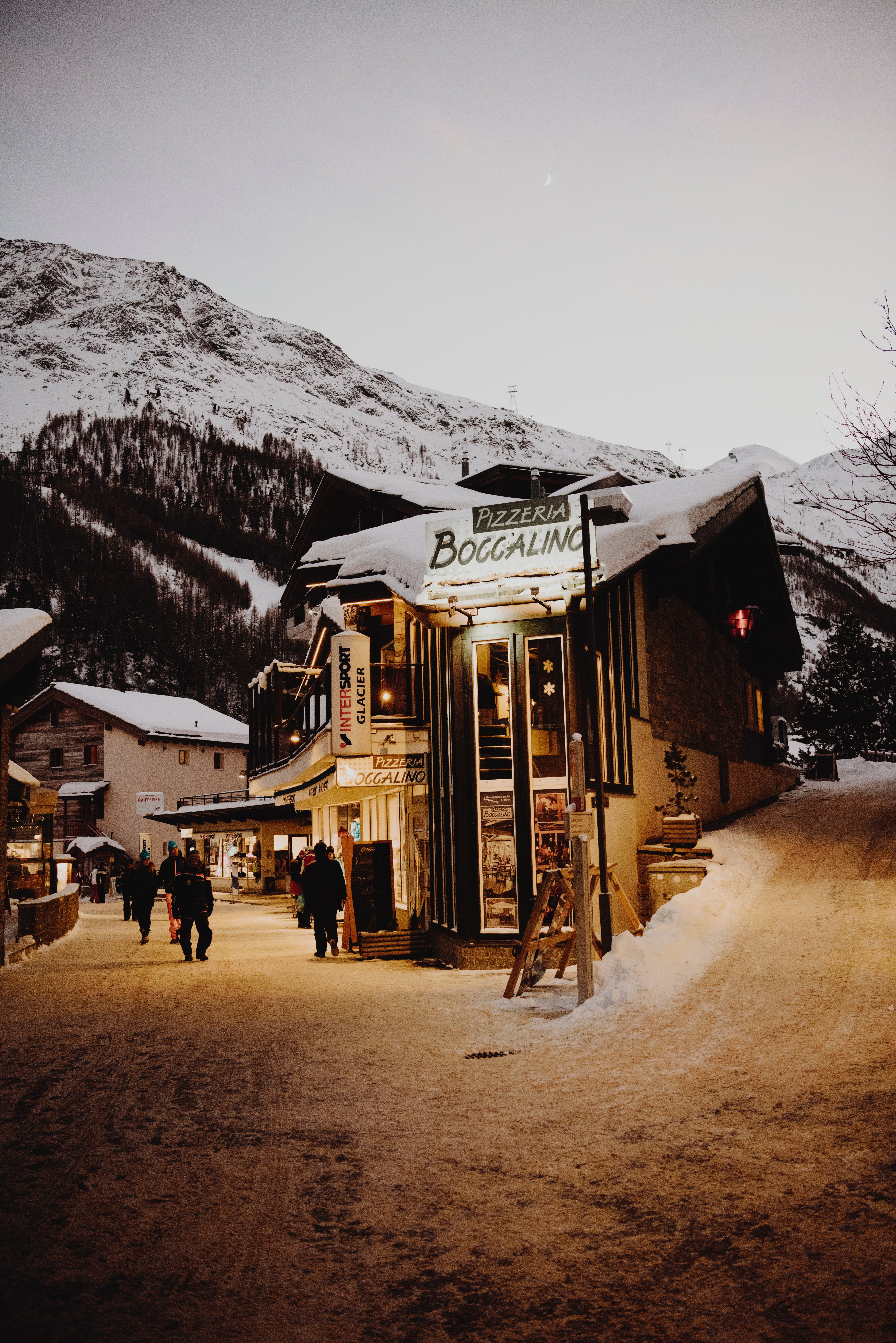 For illustration purposes only. | Source: Unsplash
Sometimes, when Max was done with his duties and had some spare time, his supervisor would send him to the tables to take orders from customers, and if Max's luck worked that day, they would leave him a modest tip.
One such day, when they were short on staff, his boss asked him to take orders from the customers. It was that day that Max saw an elderly lady outside the restaurant. She was clutching her suitcase and looking around in confusion.
"What's up with her? Does she need something?" he wondered as he stood for a while, glancing at her.
"Table 9, Max!" announced the chef, interrupting Max's attention. The order for table 9 was ready. After he served it and returned to the counter, Max noticed the woman had not moved.
He was aware of the cold weather and saw the woman was poorly dressed for it. She was wearing a thin jacket and a lavender scarf, and her shoes were worn, with a hole at her right toe.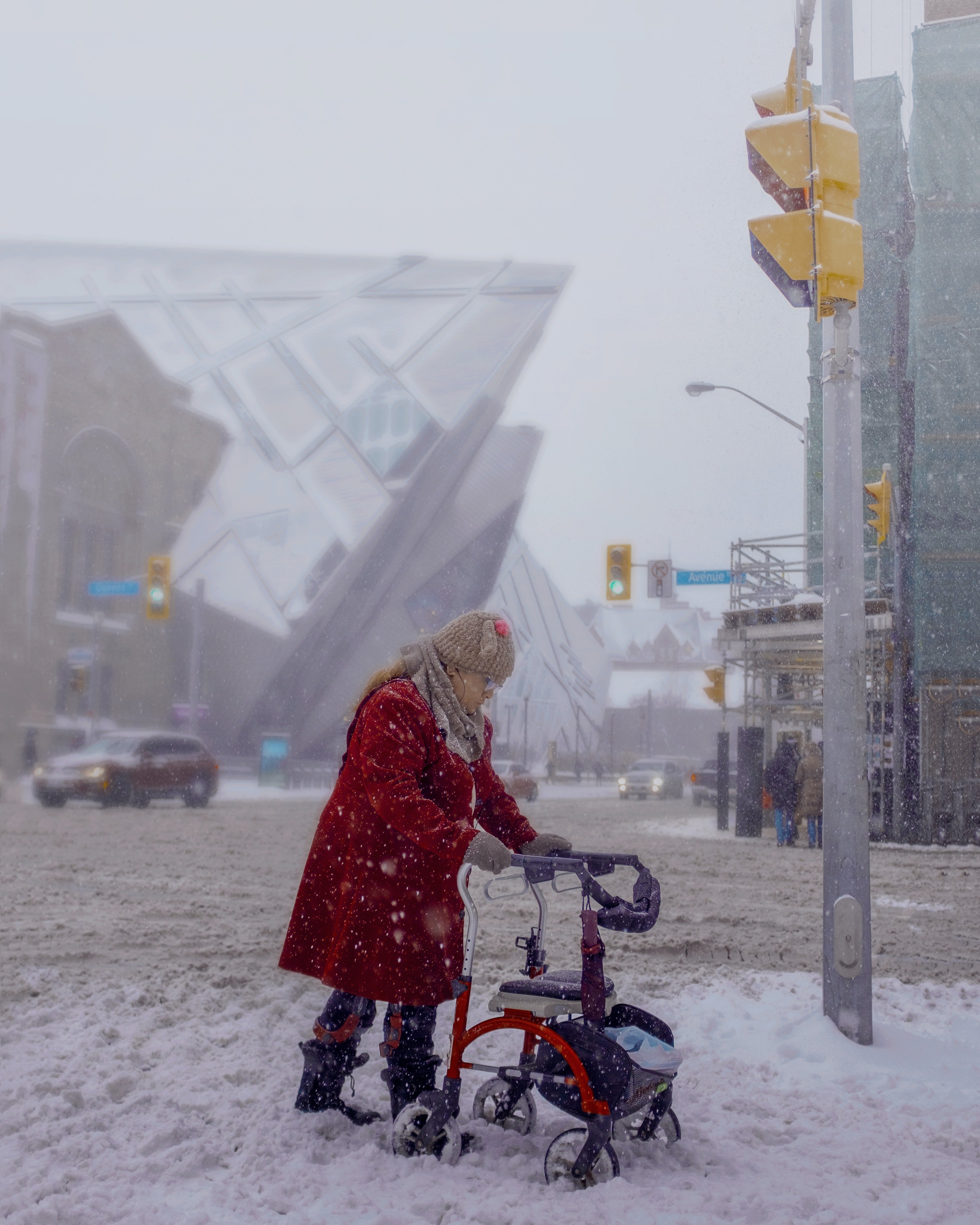 For illustration purposes only. | Source: Pexels
Max's heart went out to the older woman, and he decided to approach her. He asked a waiter to take care of his orders as he exited the eatery.
"Can I help you with something, ma'am?" he asked, approaching her. "Are you waiting for someone?"
The woman looked at him with hopeful eyes. "Oh, yes, yes. My son was supposed to pick me up here, but he got caught up in work and said he'll be late. I was wondering if I could wait somewhere nearby. It's quite cold here. I only arrived this morning and I am unfamiliar with the city, so I don't know where to go."
"With my fate, I'm going to lose. But let's give it a shot..."
"Oh! Then you've met the right person, ma'am," Max smiled. "I work in this diner here. Would you like to have some coffee while you wait for your son?"
"Oh, that would be wonderful," the woman said as Max helped her walk up to the diner. He noticed she was having difficulty walking because of her shoes, and he was glad he helped her because if she had stayed in the cold weather any longer, she would have fallen sick like his mother.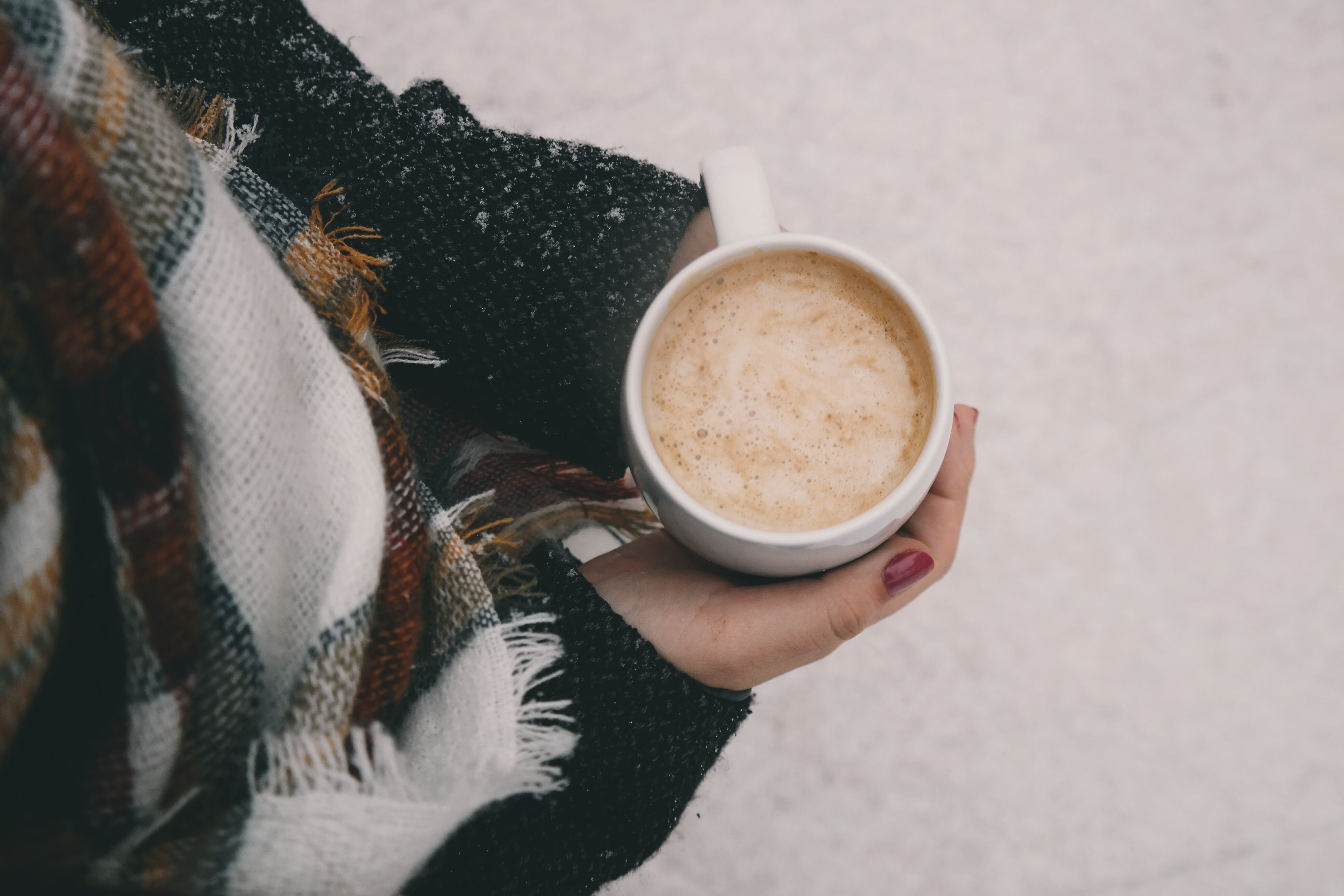 For illustration purposes only. | Source: Pexels
As the woman took a seat inside the diner, Max got her a cup of hot espresso. Then he knelt beside her and began taking her shoes off.
"What are you trying to do?" She jerked her feet back, frightened.
"Your shoes are worn, ma'am. You might not know this because you're new to this city, but you will not be able to tolerate this cold in those shoes. Put these on..." Max gave the older woman his last pair of boots.
"My late father brought them for me from Asia. These are really special for me…I have a set of spare shoes in my locker. You can take these. It'll keep your feet warm."
The older woman had tears in her eyes. "The shoes I was wearing are my favorite ones too. I thought they would go well with my outfit. Thank you. What's your name kind man? I'm Stella."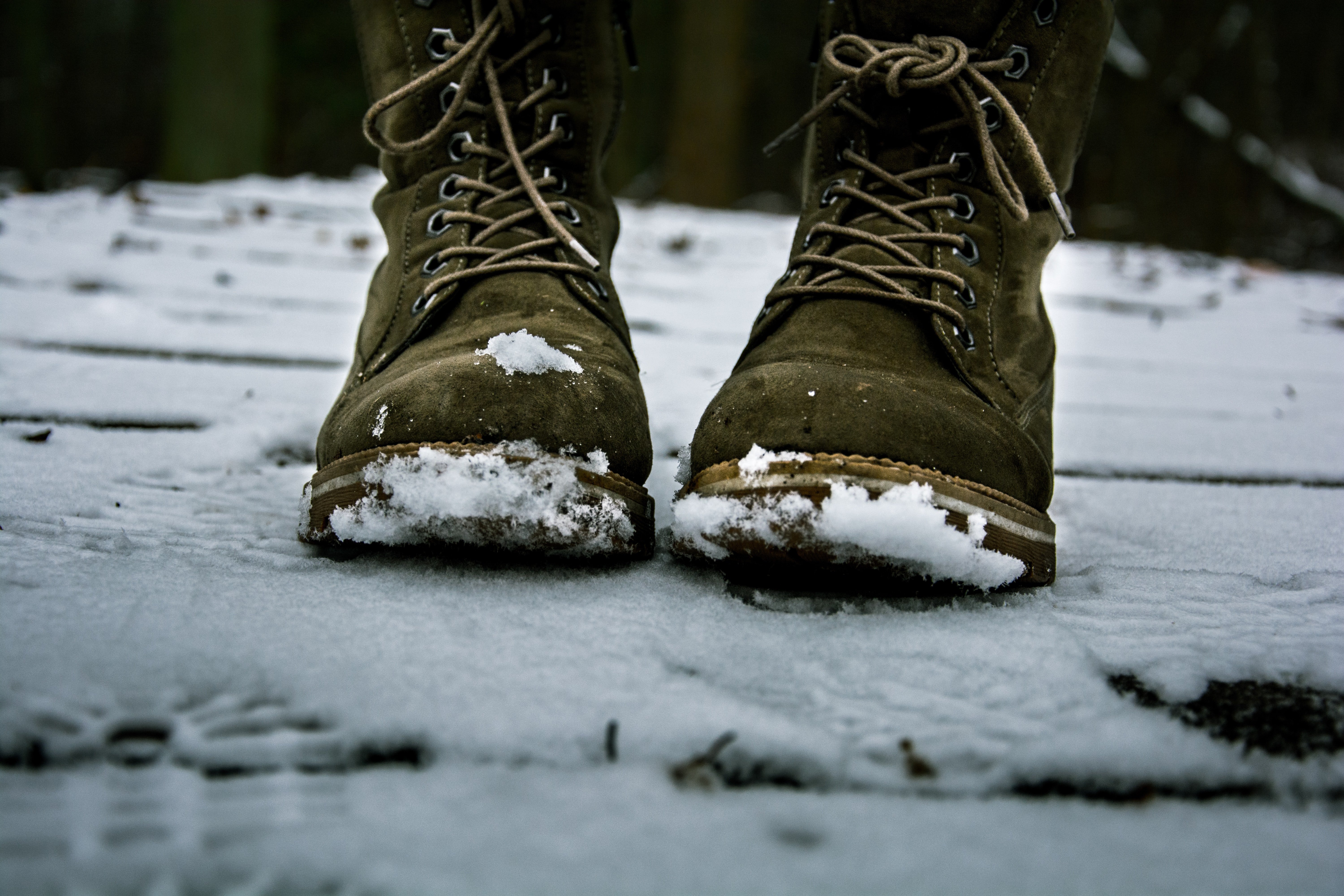 For illustration purposes only. | Source: Unsplash
Max introduced himself, and they chatted for a while, after which Stella's son, Adam, picked her up from the diner. Adam offered money to Max when he learned he'd helped Stella, but Max modestly refused him.
"She was a wonderful customer to us, so I'll consider my generosity repaid. I really can't keep the money, sorry...." he said.
The next day, Max was leaving the diner after his shift when he chanced upon a lottery ticket. He picked it up off the ground and turned it several times in his hands, wondering what to do with it.
"I can't find its owner, and with my fate, I'm going to lose. But let's give it a shot..." He decided to take a chance and went to a neighboring convenience store to try his luck.
When the store clerk checked the serial number, he almost shouted in Max's ears. "OMG! You won it! You won the lottery worth $5000! Congratulations!"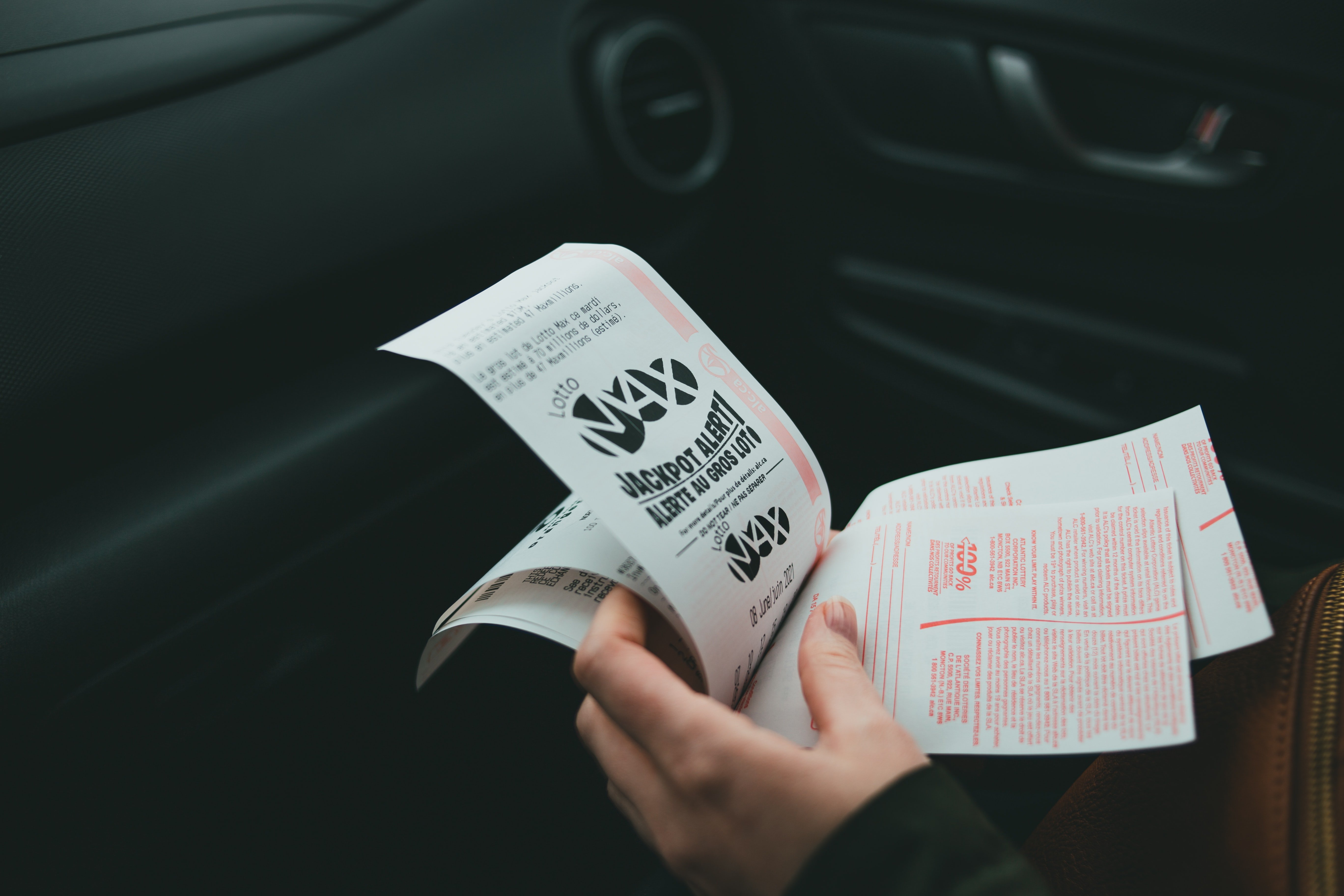 For illustration purposes only. | Source: Unsplash
"What?" Max's eyes widened. "Is it for real?"
"Of course, yes!" the store owner told him.
When Max got his prize money, he whispered a small thank you to God for his accidental happiness.
But the thing was, the lottery ticket was not accidental. Adam, the owner of the convenience store, had purposely left it on the ground for Max to find. Moreover, it wasn't even an actual lottery ticket. It was all staged by Adam to repay Max's kindness to Stella.
Even though Max didn't realize what a great act of kindness he'd done by offering his boots to a stranger in the cold, God knew he had to be rewarded for it in some way. And it was through Adam that Max's generosity was rewarded.
What can we learn from this story?
Kindness is like a boomerang; it always comes back to you. Max helped Stella without expecting anything in return, and his kindness was repaid in the most unexpected way.
You never know how much your little help can mean to someone. Adam was grateful to Max for his kindness, and he knew Max deserved to be rewarded. But Adam also knew Max would refuse him if he offered him money directly, so he found another way to ensure it reached Max.
Share this story with your friends. It might brighten their day and inspire them.
If you enjoyed this story, you might like this one about a poor older man who steps out of his house one morning and finds a luxury sports car parked outside instead of his old one.
This piece is inspired by stories from the everyday lives of our readers and written by a professional writer. Any resemblance to actual names or locations is purely coincidental. All images are for illustration purposes only. Share your story with us; maybe it will change someone's life. If you would like to share your story, please send it to info@amomama.com.
Subscribe if you like this story and want to receive our top stories!