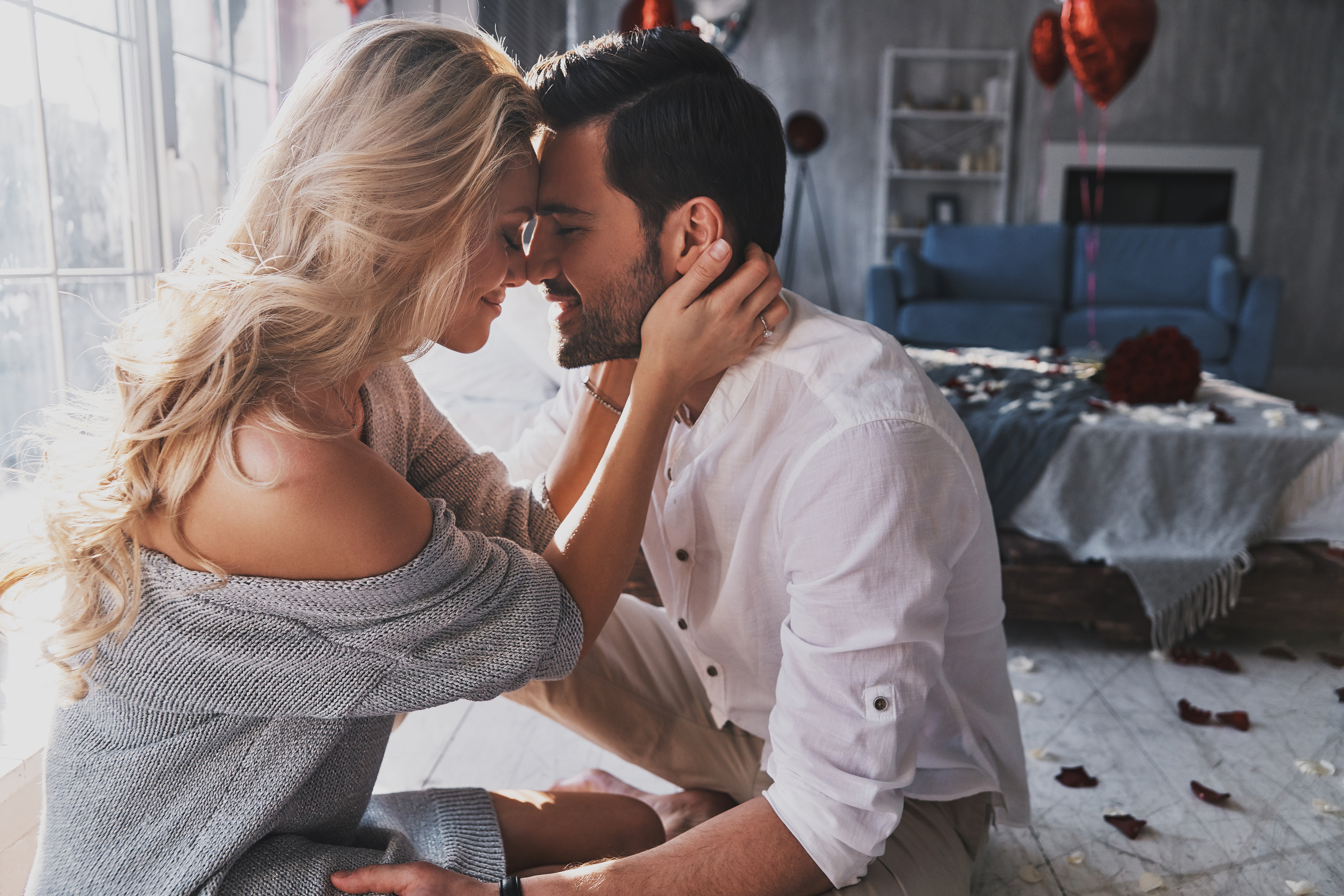 A young couple poses while holding each other | Source: Shutterstock
Libra Woman and Taurus Man: A Match Worth Pursuing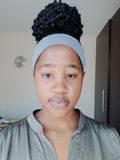 The Libra woman and the Taurus man share quite a few qualities that would favor their bond if they were romantically involved. However, as with many Zodiac pairs, it depends on how well they can temper their flaws.
A Taurus (Latin for "Bull") is an earth sign, the second of the 12 Zodiac, born between April 20 and May 20. A Libra (Latin for "Balance") is an air sign, astrologically known as the seventh of the Zodiac, born between September 22 and October 23.
Venus, the mythological Goddess of Love, rules both Tauruses and Libras. Venus deals with love and money but also endows the qualities of romance, sensuality, and compassion over the signs she governs.
An illustration of the Zodiac chart with a Goddess holding two stars standing in the middle | Source: Shutterstock
Given that Tauruses and Libras are ruled by this deity, their best traits and flaws play on the same spectrum. At first glance, they appear to be polar opposites, but the two signs complement each other.
Taurus men exhibit traditionally masculine characteristics; they have a deep sense of responsibility, which makes them reliable and accountable. Libra women are perceived as archetypes of femininity with their unhurried charm, elegance, and intellect.
However, those are the more external qualities most people witness from the two. As a couple, a Libra woman and a Taurus man bring out each other's more tender qualities.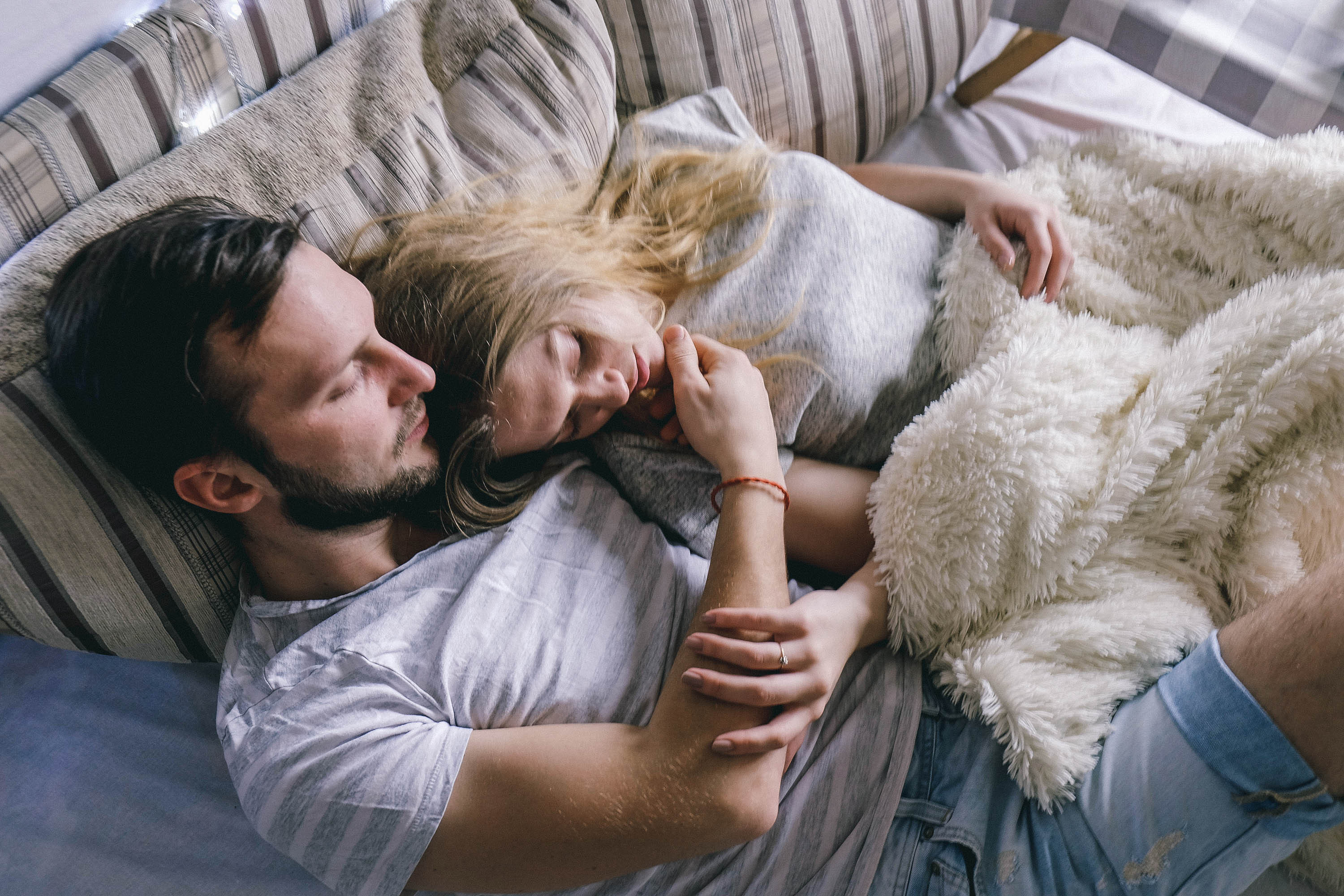 A young couple cuddling in bed | Source: Shutterstock
How Compatible Are They?
Libra women are friendly and serene creatures who possess particular strength and intellect. They are known for their cleverness and wit, their ability to stay composed, and their sharp reasoning skills.
They are also soft-natured beings, much like Taurus men. Despite their masculine qualities, Taurus men also carry a certain tenderness and empathy. With these generally pre-existing similarities, they can easily connect with Libra women.
A Libra woman is incredibly faithful and devoted once she falls in love. She will fully commit to a relationship once she feels cherished and her devotion is appreciated. A Taurus man would be ideal for her as this sign grows and remains quite attached to his loved ones.
This especially applies to his lover. A Libra woman would also find his warmth, kindness, and humor endearing. Another aspect of attraction would be the contrast in how these two carry themselves; the Taurus man, known for his restlessness and stubbornness, would be entranced by the Libra woman's serenity.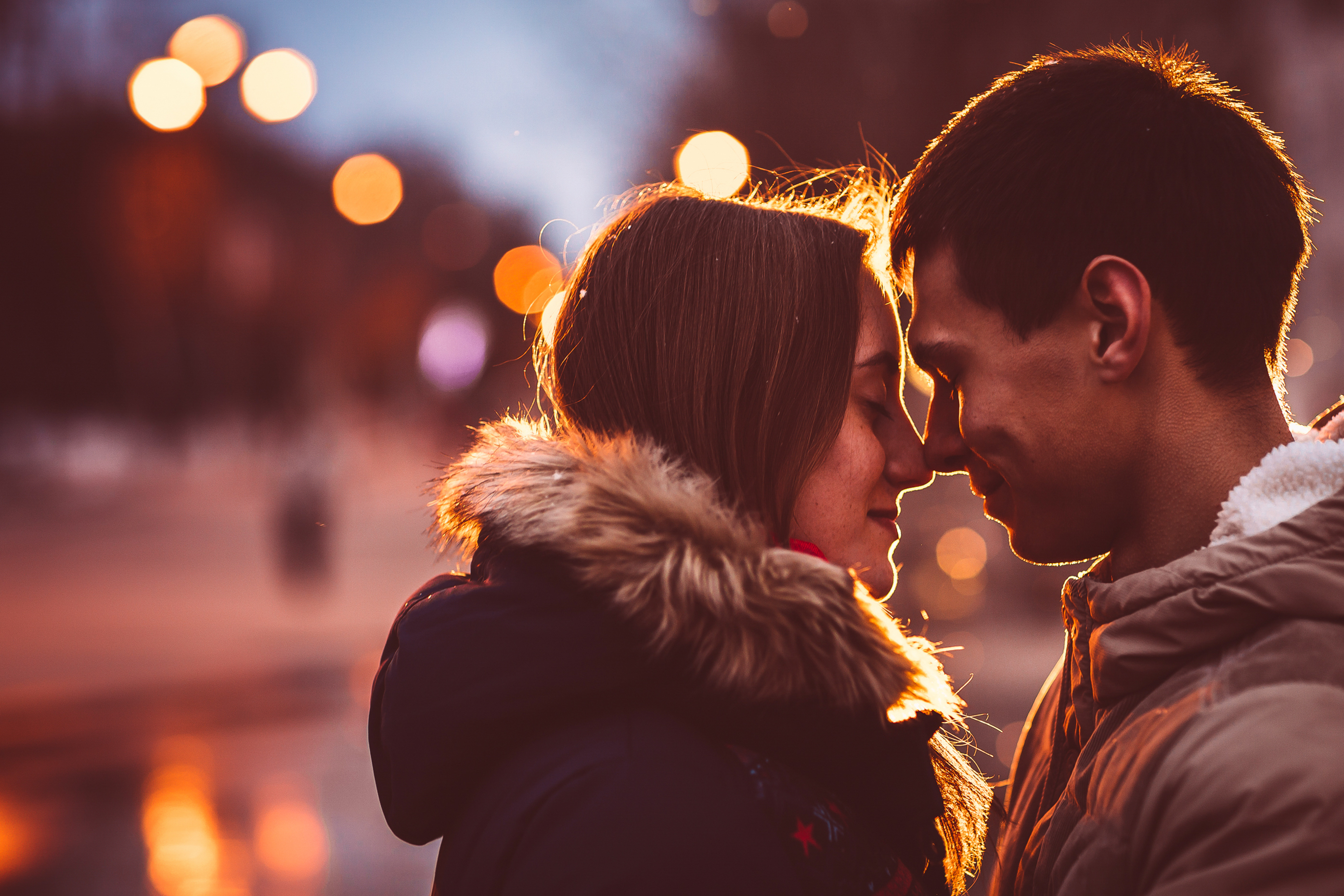 A close-up photo of a couple nuzzling each other | Source: Shutterstock
How Well Do They Understand One Another?
As discussed earlier, Taurus men have a deep sense of responsibility. In the same way, Libra women can commit profoundly to something that matters to them. Hence, in a relationship, this pair would invest heavily in their romance.
With their captivating nature, Libra women tend to be approachable, and people readily open up to them. Taurus men are no exception to that effect, but they also seek to understand their Libra woman.
These signs share a need for intimacy, which they can both honor. A challenge that may arise in this regard, however, is that as much as a Libra woman is devoted to her partner, she also places much value on her friendships.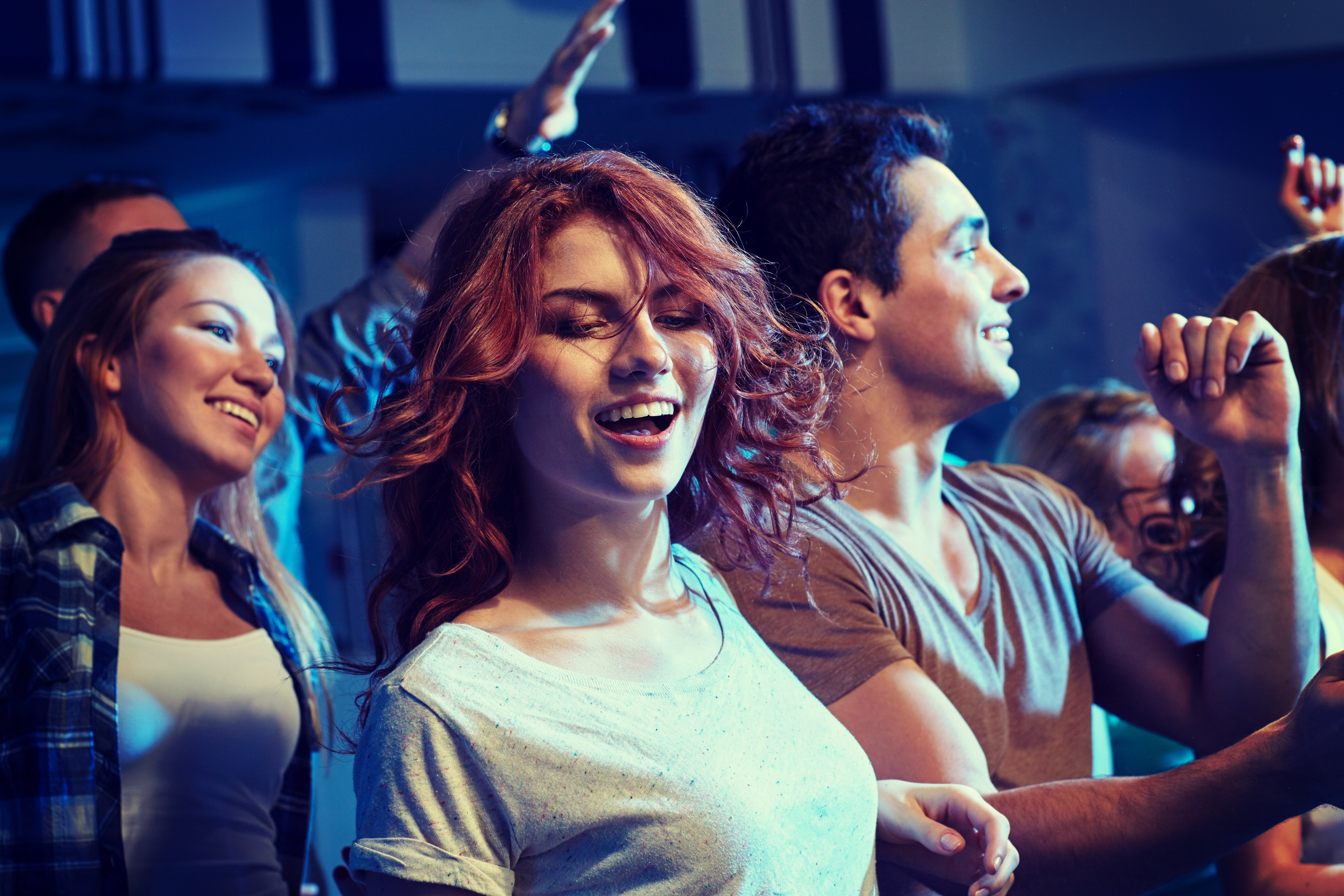 A young woman is pictured dancing with her friends at a party | Source: Shutterstock
She is more extroverted than her Taurus counterpart and enjoys spending time with her companions. Taurus men tend to be homebodies who like relaxing in the comfort of their homes, but Libra women also like this.
Therefore, she will likely try to balance her social and love life to honor her needs and those of her Taurus man with ease. Conversely, though, Taurus men do enjoy some alone time. In addition to the traits mentioned above, a Libra woman is inclined toward optimism.
Her perspective on life will mainly look at the brighter side of things. On the contrary, a Taurus man (or a Taurus in general) is said to lean more toward pessimism. He will be prone to caving in on himself with brooding introspection, but that's where a Libra woman comes in.
She'll pick up on his melancholic episodes and will be able to pull him out of the gutter. Libra women also bring out the hidden romantic side of a Taurus man, fostering a potentially ever-lasting, powerful, yet playful connection between one another.
A man playfully pulling his girfriend's beani over her eyes while she laughs | Source: Shutterstock
The Complexities of Their Relationship
A few of the Taurus man's flaws can push a Libra woman away if they remain unaddressed. One of these flaws is his possessiveness. Libra women value their autonomy and may feel it is being infringed upon when their Taurus partner becomes overbearingly possessive.
Additionally, while leadership is a Taurus man's strong suit, he is also prone to being over-authoritative; it can cause friction between him and his Libra counterpart if he doesn't keep it in check.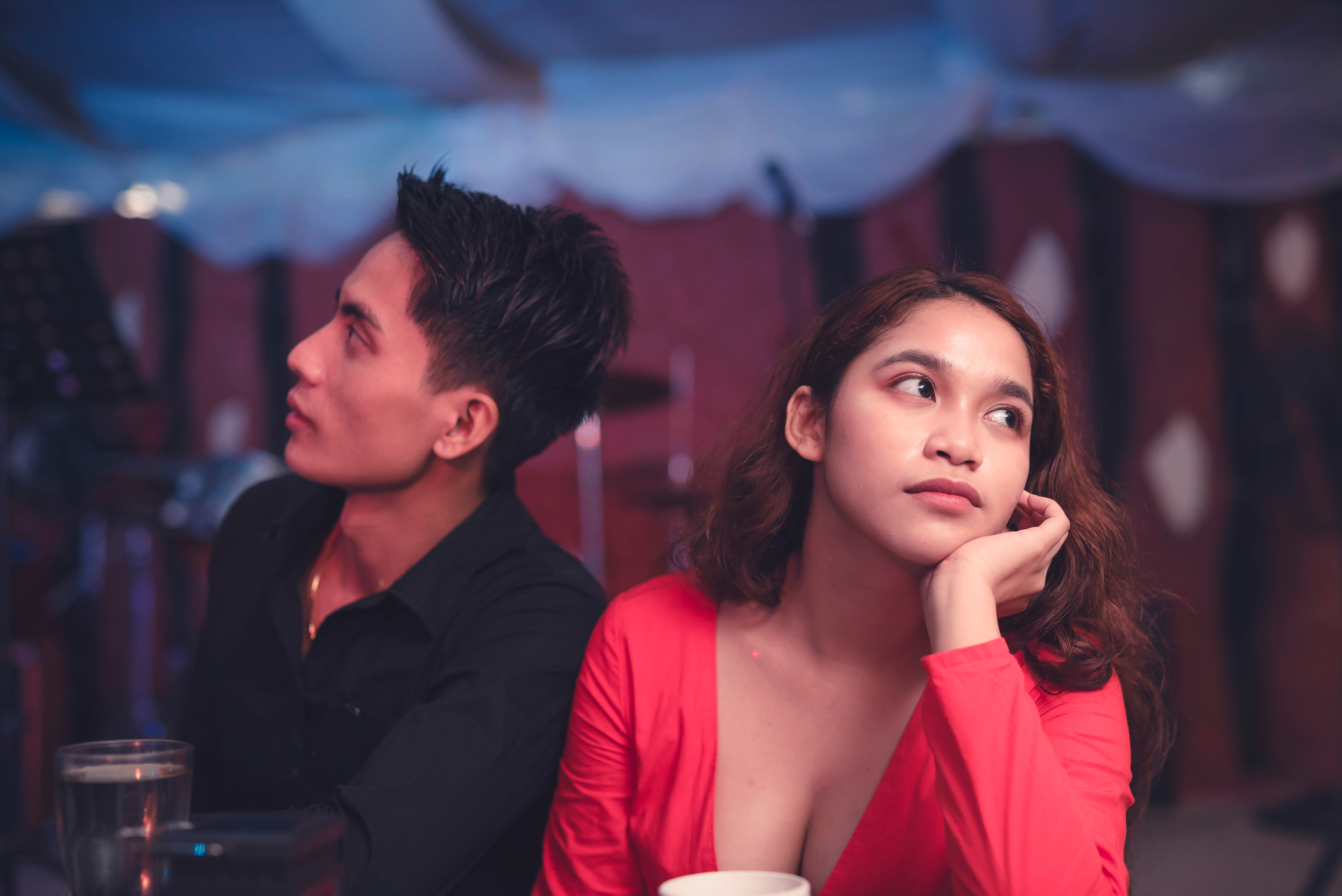 A young couple upset with each other during a date | Source: Shutterstock
As children of Venus, Taurus men and Libra women share the flaw of indecision, but it manifests differently between them. Taurus men are known for taking their time (even if it's too long) to decide.
However, the upside of that, depending on how you're looking at it, is that he remains loyal to whatever choice he makes. On the other hand, Libra women permit themselves to change their minds whenever new information surfaces.
A Libra woman may appear frivolous to a Taurus man as a result. The signs are also slow to forgive when it comes to disappointment, betrayal, or heartbreak, so they ought to be careful with each other's feelings without walking on eggshells around one another.
Subscribe if you like this story and want to receive our top stories!