A man and woman on the grass. | Source: Shutterstock
Cancer Woman and Pisces Man: Star Signs Made for Each Other

A Cancer Woman and a Pisces Man have excellent compatibility in many aspects. Although some of their similar traits may cause conflict, it is a minor hurdle in what could be a beautiful relationship.
Many believe that astrology plays a significant role in a man's and woman's compatibility due to each zodiac sign's distinct characteristics. Naturally, some traits, although different, balance each other out perfectly.
Among the signs that perfectly complement each other are Cancer and Pisces, specifically for women and men, respectively. Naturally, a Cancer woman possesses mother-like qualities. She is caring, nurturing, supportive, and comforting. However, she is also emotional and feels deeply.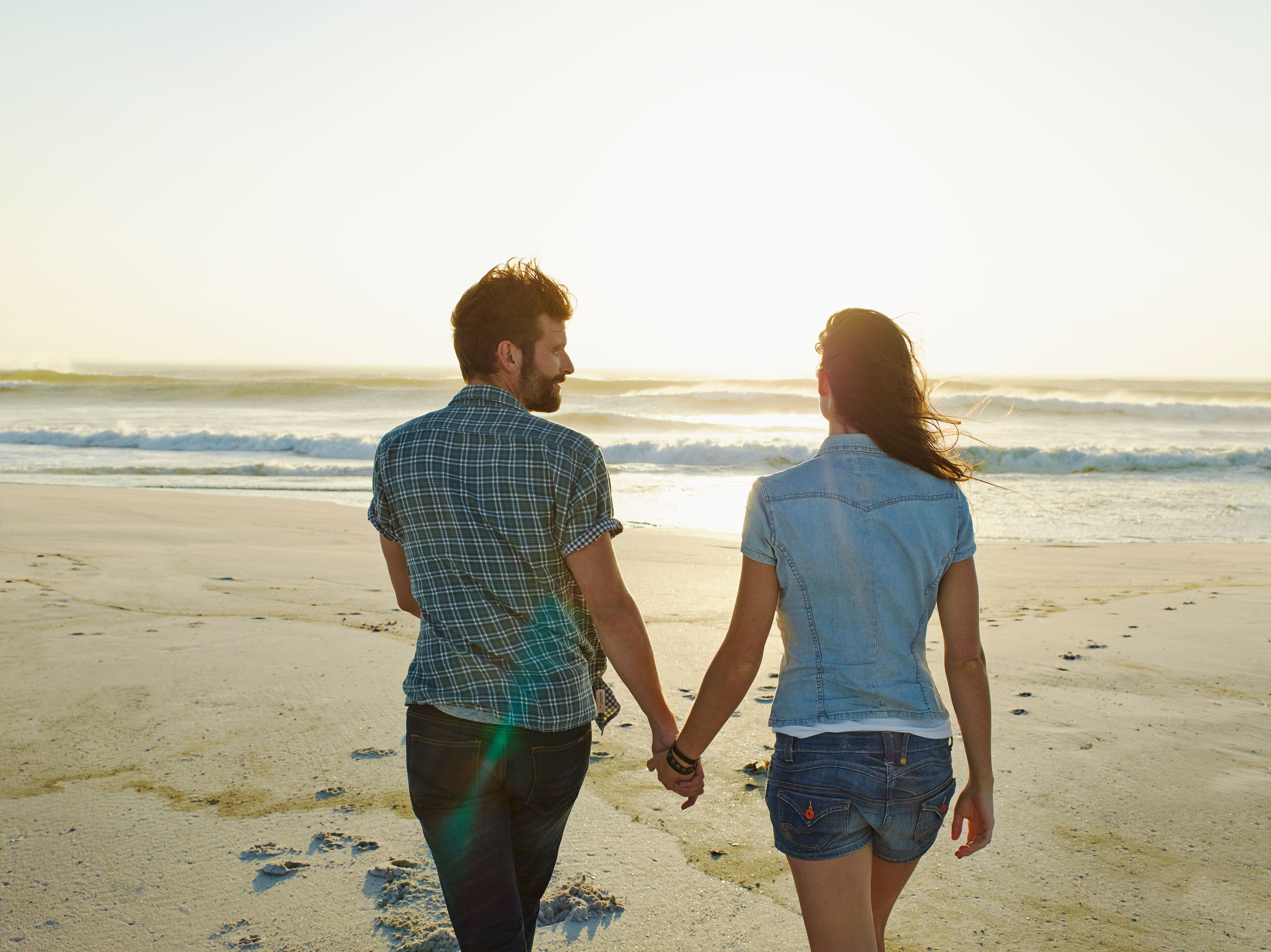 A man and woman walking on the beach. | Source: Getty Images
Meanwhile, a Pisces man is compassionate, sympathetic, kind, and warm. Given their similarities, the two signs make for a perfect couple. Both characters are cut from the same cloth, being water signs, and have a wavering mindset. However, that also means expressing their emotions is not their strong suit.
A Cancer Woman and Pisces Man's Romantic Compatibility
A Cancer woman and a Pisces man naturally gravitate toward each other romantically due to their emotional compatibility. Cancers understand their partner's emotions and can easily connect with him emotionally.
Together, they can create a strong bond grounded on respect, understanding, and communication. This allows them to be themselves without the fear of being judged. Both signs are passionate about love and affection, making their intimate life wonderful.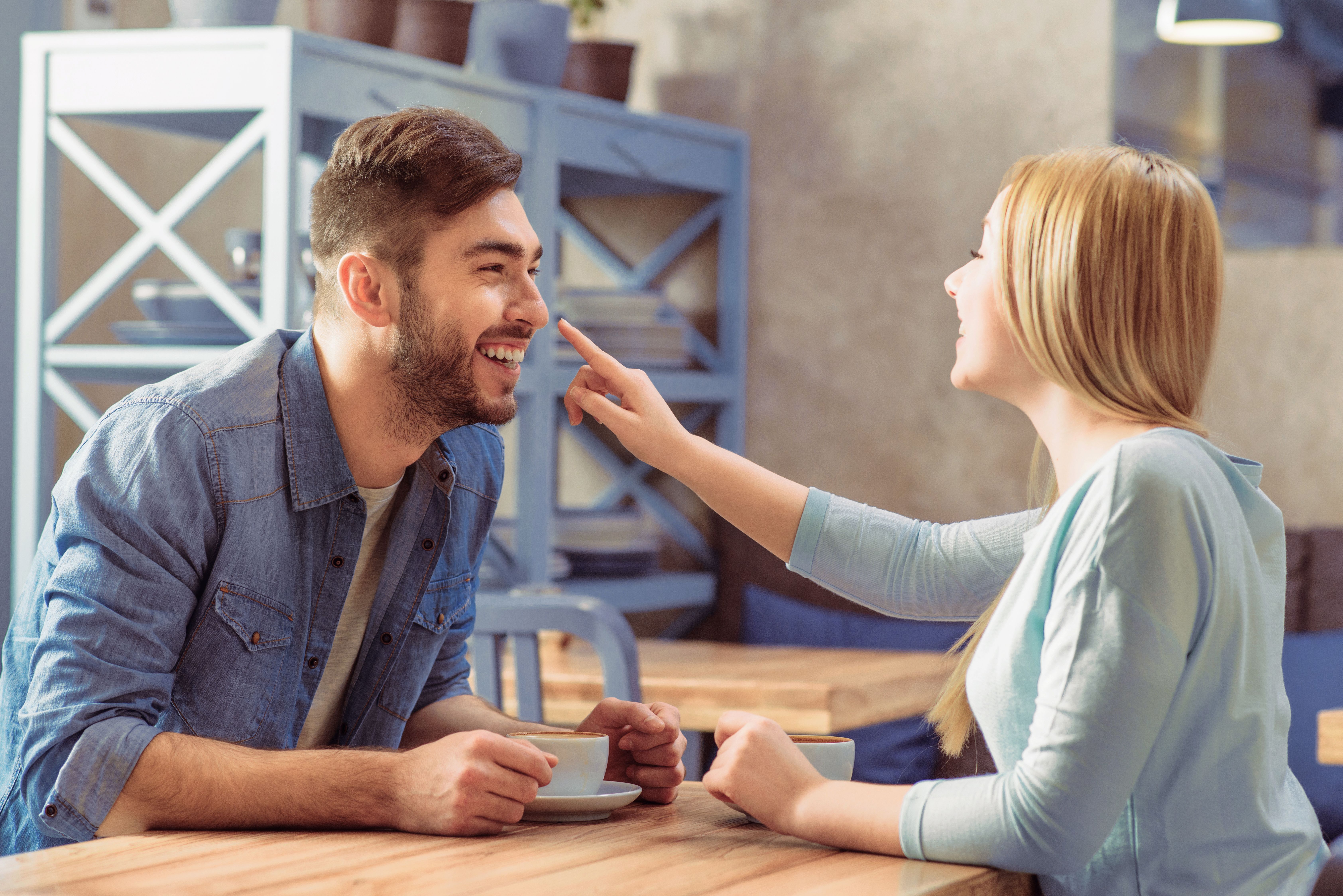 A man and woman having coffee. | Source: Shutterstock
They see intimacy beyond physical affection and show their connection through small gestures like love letters, dinner dates, and more.
Their Level of Understanding
Because of their sensitivities, a Cancer woman and a Pisces man can quickly feel down and worried. Their similar emotions may make it challenging to give in and understand each other's feelings. However, staying positive is a great way to avoid getting hurt.
Both signs also grow attached in relationships. When they deeply love each other, breaking up becomes difficult, so they find a way to resolve the problem. One of these issues can stem from a Cancer's need for financial security, so he must understand that it's important to her.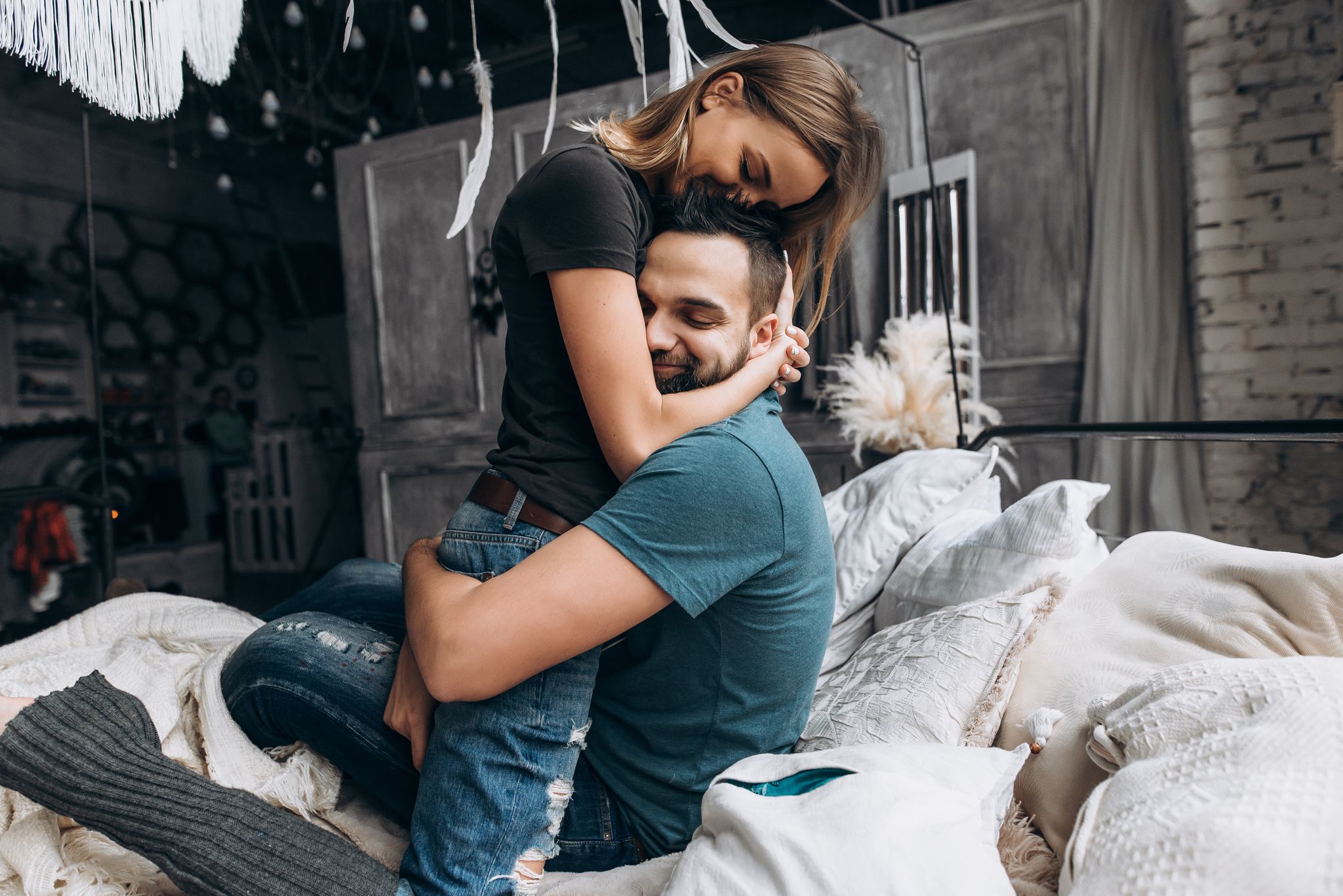 A man and woman hugging in bed. | Source: Shutterstock
A Cancer woman and a Pisces man also have changing moods and can be, at times, secretive. They have to handle these mood swings and their desire for secrets.
Conflicts between a Cancer Woman and a Pisces Man
Like all other relationships, a Cancer woman and a Pisces man may encounter challenges and conflicts. As introverts, forming a bond may mean blocking out the outside world and spending too much time with each other. There may be difficulty in keeping individual friends and family around to keep things in perspective.
Another challenge is protecting themselves from getting hurt by keeping quiet. A Cancer woman can sometimes be too sensitive and, as such, overanalyze their partner's actions and reactions. They may also be overwhelmed with emotions as they try to understand a Pisces man.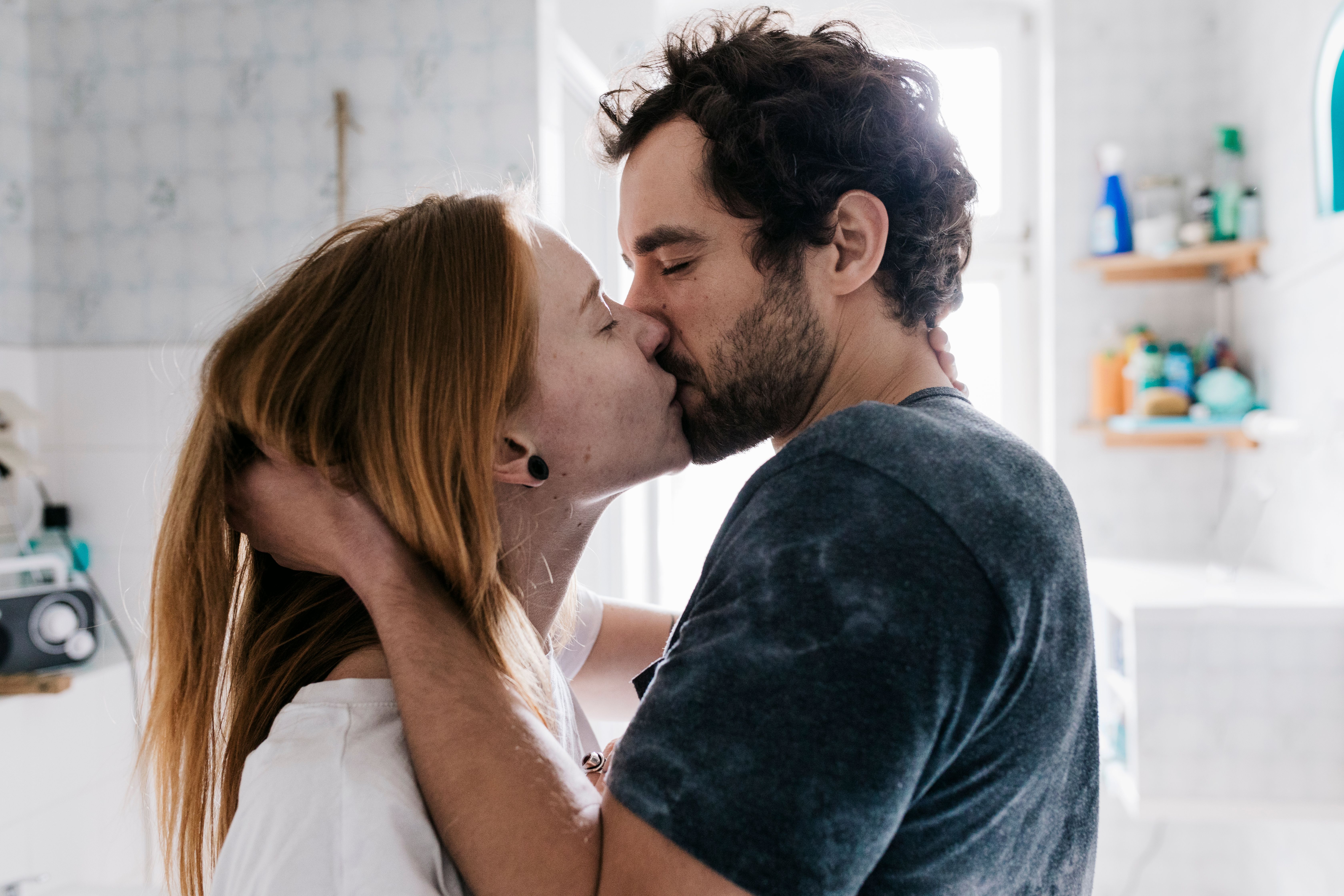 A man and woman kissing each other. | Source: Getty Images
Similarly, a Pisces man also has a sensitive side, which can cause a clash in personalities and understanding of emotions. However, a Cancer woman can learn to appreciate this sensitivity and nurture her partner's needs to avoid negative feelings.
Despite their challenges, the two signs are generally better off as lovers than friends. Overcoming the shortcomings will make for a successful partnership.
To find out more about Cancer and Gemini signs' possible matches, read Pisces Soulmate: 3 Zodiac Signs That Show Pisces' Potential in Love and Cancer Soulmate: Who Can Bring This Gentle Soul Out of Their Shell?
Subscribe if you like this story and want to receive our top stories!