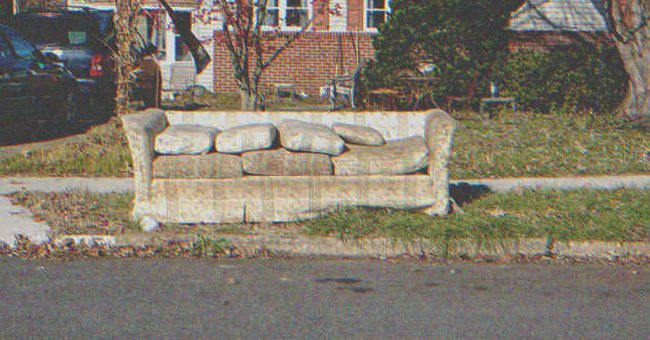 Shutterstock
Poor Woman Nurses Ill Granny, Only Inherits Old Couch after She Dies — Story of the Day

A young single mom nursed her sick grandmother until her death. When she was called for her grandmother's inheritance, she learned she would only get an old couch.
Elizabeth Smith loved her grandmother dearly, so when she fell ill, she devoted most of her time caring for her. Instead of thinking of it as a chore, it was something she was glad to do.
Her grandmother, Alice, basically raised Elizabeth. She was there for her throughout her entire life, in a sweet and motherly way. It was the exact opposite of how her own mom treated her.
With Alice's time on earth numbered, Elizabeth decided to do everything she could to help her, despite all the difficulties she faced as a single mom of two growing boys. Her mom, Emma, was not at all moved by her own mom's diagnosis, so it was all up to Elizabeth to care for her grandmother.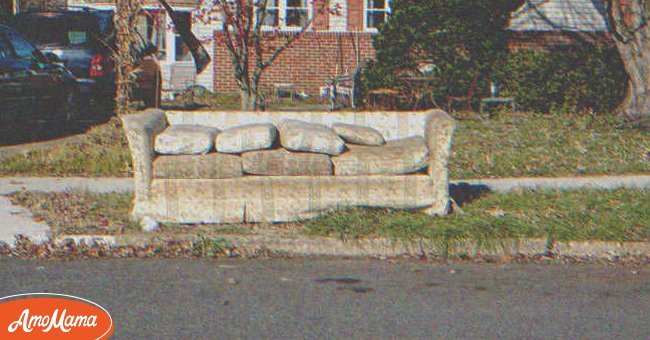 Elizabeth inherited a couch from her grandmother. | Photo: Shutterstock
Alice's last wish was to spend her dying days at home instead of in a hospital. Elizabeth wanted to make this wish come true, so she took a six-month leave from work and moved into the home with her two children.
During that time, Emma was on a three-month vacation, seeing no reason to cancel the non-refundable trip. So over the next couple of months, it was just Elizabeth caring for Alice.
There were good days and bad days for Alice. On some days, she'd be in immense pain that it'd be difficult to console her. On other days, she and Elizabeth would spend hours talking, reminiscing about their lives.
Every day, Elizabeth reminded Alice about how much she loved her. It was the reason why the old lady would always fall asleep with a smile on her face.
Unfortunately, one night, she closed her eyes for the very last time. "I love you, grandma," Elizabeth whispered as she touched her grandmother's cheek.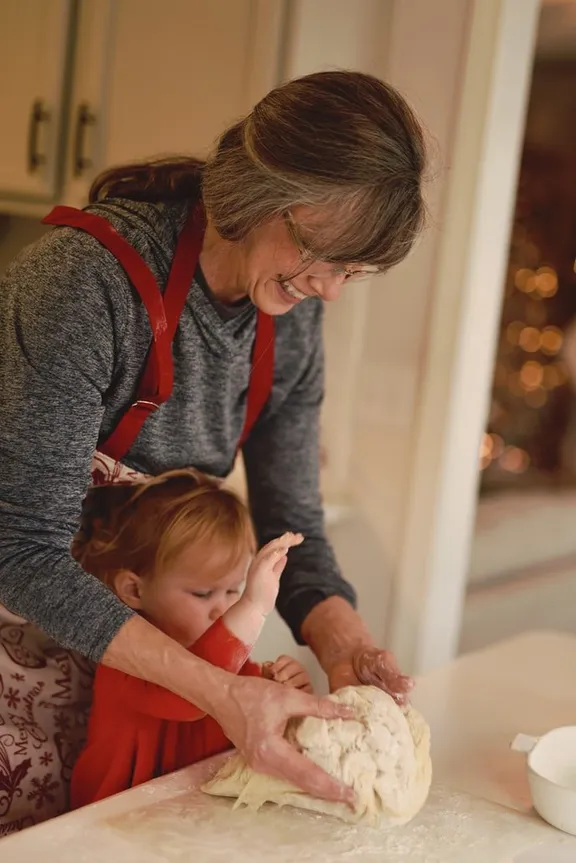 Elizabeth and Alice shared a close relationship ever since Elizabeth was a child. | Photo: Unsplash
It was then that she noticed her grandmother wasn't breathing anymore. Elizabeth took a deep breath, knowing Alice had passed away. She wept quietly beside her, holding her cold hand.
Emma had already been back from her vacation at the time, but she chose not to visit often. She told her daughter that the smell of sick people made her sick. Despite this, Elizabeth decided to give her a call.
"Mom, Grandma Alice has died. If you want to say goodbye, I won't call 911 just yet," she said quietly.
"I'll be at the funeral service, I don't need to go there. We need to arrange that quickly and get her death certificate so we can settle her will, too," Emma said, unfazed.
Elizabeth was both shocked and insulted. "How can you be thinking about her will at this time, mom? Your MOM just died," she said.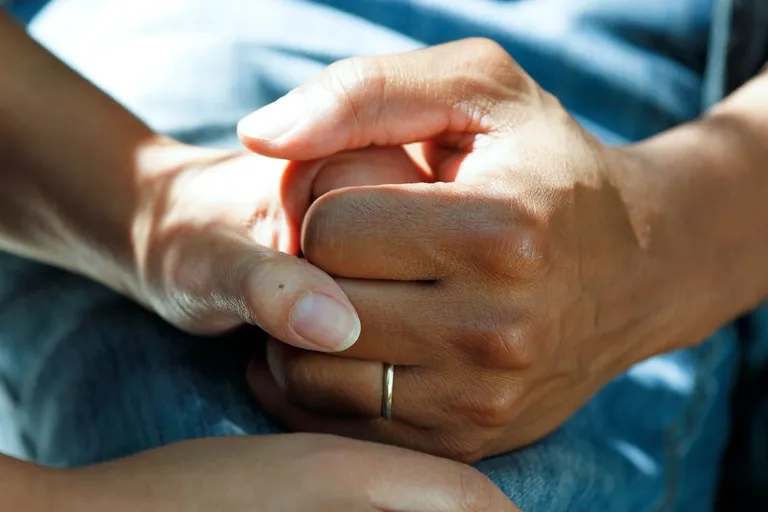 Elizabeth bid Alice one last goodbye at home. | Photo: Unsplash
"She's already dead, there's nothing I can do. But that house you're in, the jewelry she inherited from her grandmother, those cost quite a lot," she replied to her daughter, who was still in tears.
True enough, Emma organized the funeral quickly. She also contacted her mother's lawyer, and set the date for the reading of the will right after Alice was laid to rest.
Alice's will was simple. She wanted the house to go to Emma, including all of its contents, except the old couch in the living room. She left that to Elizabeth.
Emma scoffed. "Sorry, Elizabeth. I'm selling that house, so come get your dirty old couch before the week ends, if you even want it," she said triumphantly.
Elizabeth hired her friend's trucking company to help her take the couch home. It was heavier than most couches, and it was definitely old, but she cherished it as it came from Alice.
She placed the couch in her living room and decided to clean it. She had the fabric vacuumed, and lifted the cushions in hopes of reupholstering it. It was then that she felt something bulky under the fabric.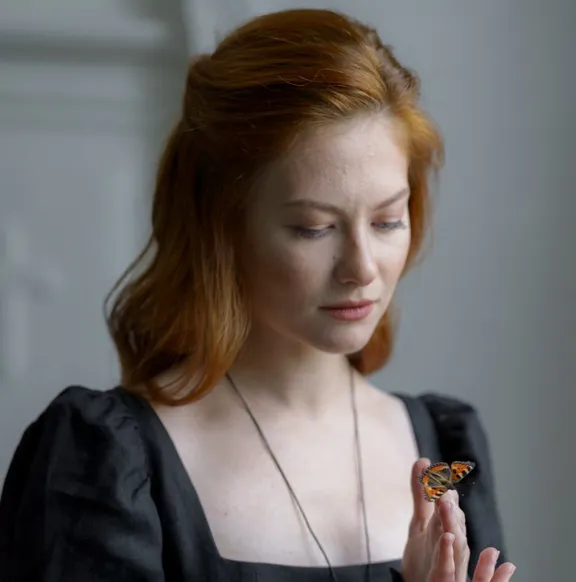 Elizabeth wanted to keep the couch at home so she could be reminded of her grandmother. | Photo: Pexels
The base of the couch had a zipper on it, and Elizabeth decided to open it. Inside was a large black bag filled with jewelry boxes and an envelope. Shocked, Elizabeth opened the envelope to read the message from her grandmother. It read:
"Dear Elizabeth, you are my life's biggest treasure. I love you dearly, so I want you to have my jewelry collection. I did not want anybody else, including your mother, to try and take it away from you, so I thought of a way for you to have it without anybody else knowing. I hope one day you get to pass it on to your own granddaughter."
Elizabeth was in tears. She did not mind getting just a couch from her grandmother, so seeing the priceless jewels there overwhelmed her. "Thank you, grandma," she whispered, clutching the letter to her chest.
Elizabeth inherited a huge bag of jewelry from her grandmother. | Photo: Pexels
Meanwhile, Emma spent days trying to look for her mother's jewelry collection at home. She even accused Elizabeth of stealing them while her mother was ill.
In the end, she made do with the money she got from selling the house, but that was the last she heard from Elizabeth and her grandchildren. They lived life without her, happily and without a worry about money.
What can we take from this story?
Take care of each other. Our parents are our primary guardians, but sometimes, it's our grandparents that make an effort to raise us. Elizabeth wanted to give back to Alice for all the kindness and love she's showered her since she was a child.
It's not good to be greedy. Emma's priorities were her material possessions, and what she could possibly get out of her mother's death. In the end, she valued money more than her relationships with her family.
Share this story with your friends. It might brighten their day and inspire them.
If you enjoyed this story, you might like this one about a poor woman who got emotional seeing a blind boy who looked exactly like her son.
This account is inspired by our reader's story and written by a professional writer. Any resemblance to actual names or locations is purely coincidental. All images are for illustration purposes only. Share your story with us; maybe it will change someone's life. If you would like to share your story, please send it to info@amomama.com.
Subscribe if you like this story and want to receive our top stories!