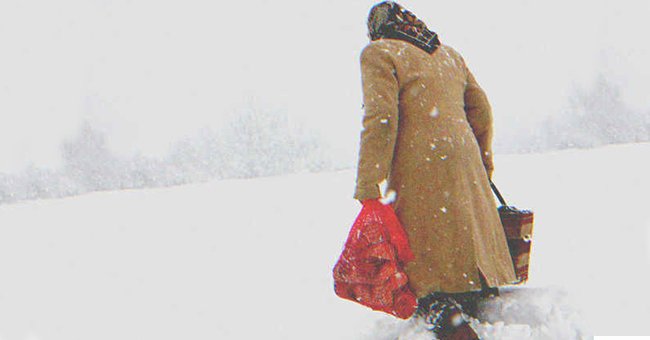 An old lady walking in the snow | Source: Shutterstock
Rich Man Stuck in Unfamiliar Village Meets Poor Old Lady and Notices Earrings He Had Seen Before — Story of the Day

A rich man suddenly found himself in an unfamiliar village when he bumped into a poor old lady wearing earrings he's certain he's seen before.
Richard grew up an orphan after his parents died in a car crash when he was a teenager. Throughout his life, he had to work hard for what he had and built a business from the ground up using the little inheritance he got from his parents.
He had everything a man could ever want – a stable income-generating business, a nice house, nice cars, and a good set of friends. However, one major thing was missing, and that was family.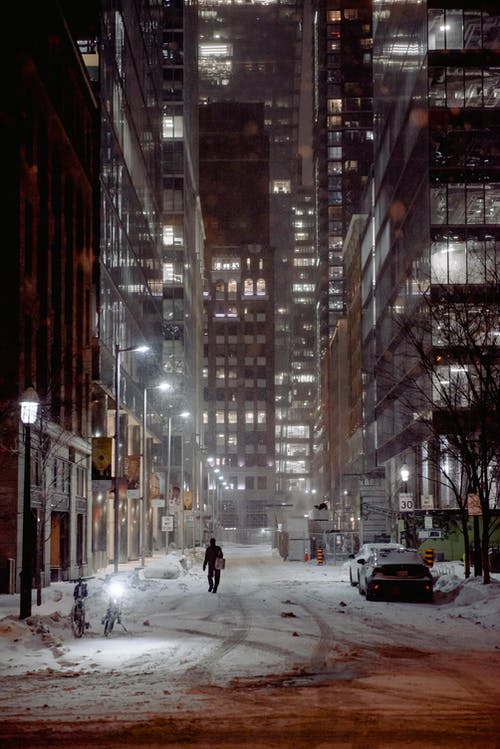 For illustration purposes only | Source: Pexels
One day, he was late for a meeting after his car broke down in the middle of a snowstorm. He couldn't call anyone too, as his phone was out of battery.
The man got out of the car and shivered in the cold. He tried to look for a nearby cafe to keep warm. Perhaps there he could charge his phone and call for a cab.
Unfortunately, after walking for a couple of minutes, no cafe nor store was open because of the storm. Richard sighed and continued walking along the road. His coat was not built for the cold, as he only meant to use it in the car.
As he reached the curb, he noticed an old woman walking towards him. He didn't immediately notice her because of the falling snow. Although he was doubtful she had a phone with her, he decided to take his chance.
"Excuse me, ma'am, do you happen to have a phone? Can I please call for a cab with it? My car got stuck in the snow and won't turn on, and my phone is out of battery," he explained.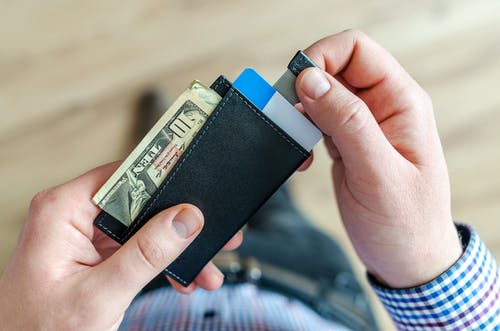 For illustration purposes only | Source: Pexels
Richard did not expect her to say yes, as old women were usually suspicious of strangers on the street. However, the old lady smiled and handed her phone. "Here you go, darling," she said.
"Thank you so much," Richard said as he took it and dialed his trusted company driver. The woman patiently waited while he spoke to the driver, instructing him where to go.
When he was done, the old woman also took her chance: "Dear, do you happen to have some spare change? I'm so hungry and I'm all out of food at home," she asked.
"Yes, definitely, ma'am. Let me see how much I have," Richard said, bringing out his wallet. There, he saw some bills amounting to fifty dollars. He felt bad for the old lady, so he gave it all to her.
"This is way too much, dear. Thank you so much for your kindness. May you be blessed even more," she said, squeezing Richard's hand as she got the money.
At that moment, the wind blew strongly on her face, and the woman's ears were exposed. All of a sudden, Richard was drawn to the old lady's earrings.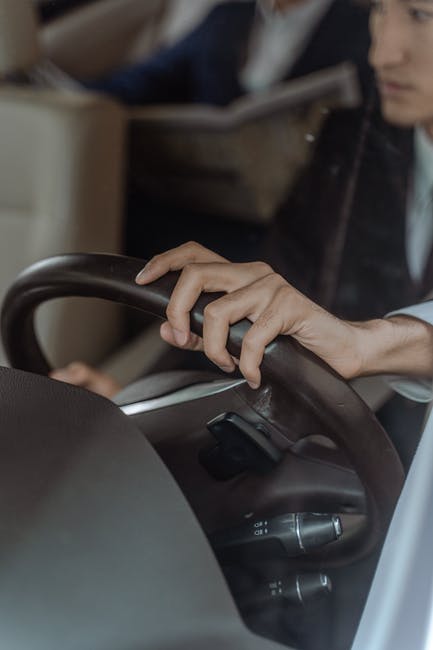 For illustration purposes only | Source: Pexels
Her earrings were unusual. It had round emerald stones framed by angel wings. It was a unique pair that Richard thought he had seen before.
Before he could react, a car honked. Donald, his company driver, jumped out quickly and ushered Richard inside the car. "Thank you, ma'am," he managed to say before Donald shut the door.
After the chance encounter, Richard briefly forgot about it as he was overwhelmed with a lot of work. Usually, he would sleep soundly coming from a long day of work. However, that day, he dreamt of his great-grandmother, whom he only saw a couple of times in his life.
In his dream, she had the same earrings as those of the old lady he came across earlier that day. "These earrings have been in the family for generations, dear. It eventually got lost in the war," she explained.
Richard woke up sweating, suddenly disoriented. He tried his best to sleep again and eventually did. He forgot about his dream until the same thing happened a couple of days later.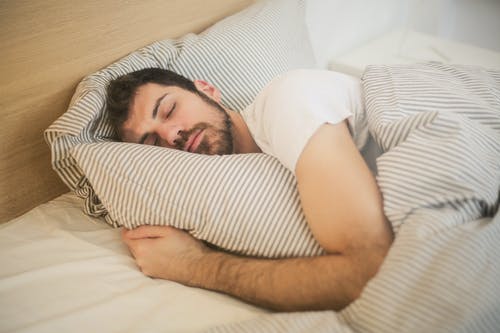 For illustration purposes only | Source: Pexels
Why do I keep dreaming the same dream? he asked himself. Richard became restless and anxious. He did not understand why he kept seeing the earrings in his dream.
Being the superstitious person that he was, he decided to get to the bottom of it. As he felt the dreams actually meant something, he looked up his family archives, but there were no mentions of heirloom earrings anywhere.
However, what he did find was the birth certificate of his great-grandmother whose name was Angela, as well as an old photo.
Richard looked at the photo closely and realized she was wearing the earrings that he had been dreaming about. Although the photo was black and white, the same stones enclosed in wings were evident.
The next day, Richard decided to drive back to the same street where he met the old woman. He spent the whole day in his car, waiting for the woman to show up.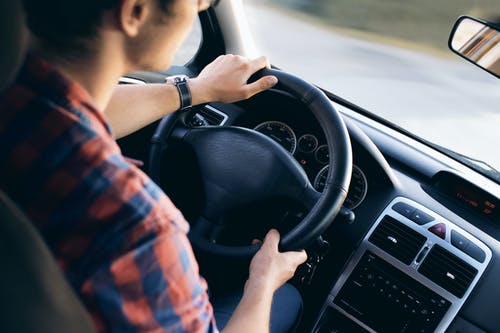 For illustration purposes only | Source: Pexels
Finally, after hours of waiting, he finally had his chance. The old woman walked the same way in the evening, and he decided to approach her again.
"Hello ma'am," he waved with a smile.
"Oh! Hello, dear. It's nice to see you again," she replied.
"Do you have a couple of minutes? Can I take you to the cafe over there?" Richard asked, pointing to the small cafe at the side of the road.
"Of course, dear. As long as you treat me to a nice dinner," she joked.
When they got there, Richard cut to the chase. "I hope this doesn't surprise you, but for the past couple of days, I've been dreaming about my great-grandmother wearing your earrings. I saw your earrings briefly while talking to you the other day," he explained.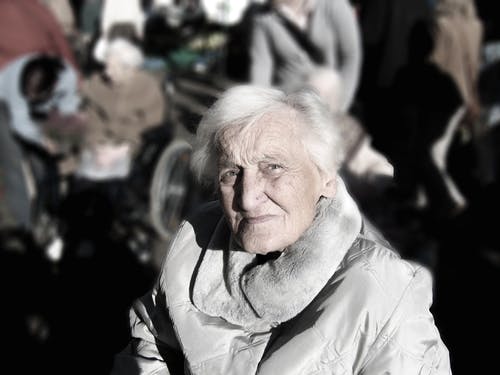 For illustration purposes only | Source: Pexels
"I saw an old photo of hers, and she was wearing the same earrings as yours," Richard added.
The old woman smiled and gladly removed the earrings from her ears. "You know what's strange? I dreamt of my mom's twin sister numerous times, too. She said that if a young man came asking about the earrings, I should give it to that person."
"These earrings belonged to my mom's twin sister who was very close to me. She said these earrings were passed on from generation to generation. However, I never got to meet her family as we were separated during the war," she explained.
"What is your mom's twin sister's name?" Richard asked before receiving the earrings.
"Her name was Angela. Does that name sound familiar to you?" the old woman asked.
Richard couldn't help but smile. He brought out his great-grandmother's photo from his wallet and showed it to the old woman. "This is a photo of my great-grandmother, Angela," he said, handing her the photo.
The old woman clutched the photo near her chest. "This is my Aunt Angela. She looks exactly like my mom, Andie."
Richard was relieved that he found himself a family member. He made a promise to himself that he would take care of the woman for as long as she lived. He bought her an apartment in the city and visited her frequently. They would have delicious meals together and go to church together.
After Richard received his earrings, it was as if his great-grandmother guided his life as well. He finally found love with a beautiful young professional named Maggie.
When they got married, Richard gifted her the pair of earrings, explaining the story behind it. After a year, he and Maggie welcomed twin girls, whom they named Angela, after his great-grandmother, and Evelin, the old lady Richard came to know as his grandmother as well.
What can we learn from this story?
Material things are nothing if we don't have loved ones to share them with. Richard had everything he could possibly want, except a family he could share his luxuries with. In the end, life blessed him with this through Evelin, Maggie, and his children.
We should always value our family members. Through the years, Richard longed for a family. When he finally had a family of his own, he made sure to take care of them well.
Share this story with your loved ones. It might inspire them and make their day.
If you liked this story, you might like this one about a young lady who secretly took an old family heirloom from her grandmother's jewelry box after her death.
This account is inspired by our reader's story and written by a professional writer. Any resemblance to actual names or locations is purely coincidental. All images are for illustration purposes only. Share your story with us; maybe it will change someone's life. If you would like to share your story, please send it to info@amomama.com.
Subscribe if you like this story and want to receive our top stories!