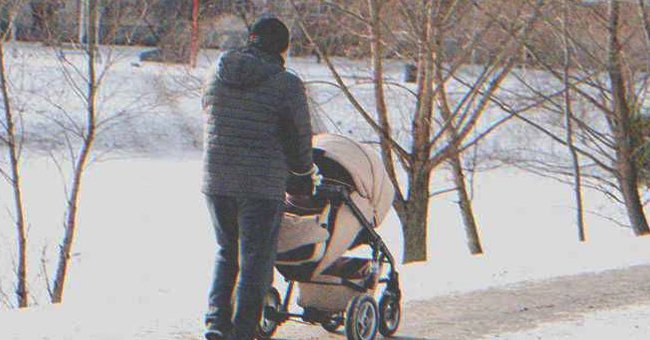 Shutterstock
Dad Accidentally Runs into Stranger Who Looks Like His Daughter and Decides to Take a DNA Test – Story of the Day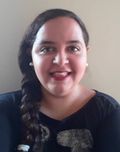 Rachel suspected her dear boyfriend, Harry, of cheating, and wanted to get revenge on him. After a wild night out, she and Harry reconciled, got married, and eventually had a baby. But some time later, Harry met someone oddly familiar and had to discover the truth.
"He's cheating on me. He is currently at the bar next door, hitting on a gorgeous blonde," Rachel slurred her words while speaking to Mark, whom she had just met. She was complaining about her boyfriend, Harry, who said he was signing a contract at a bar in downtown Chicago with an important client. But she followed him and saw a gorgeous blonde laughing at his words. Now, she was in another bar with a stranger.
Mark had just saved her from a pickpocket at the bar, and Rachel decided to tell him about her sorrows. Mark was a great listener. "It might be a misunderstanding," he stated, drinking from his own glass.
He was not as sad as the woman in front of him. But he was blue due to loneliness in general. Listening to this woman complain about her cheating boyfriend was the highlight of his week.
"It's not… I know it," Rachel continued crying. They both kept talking for hours until one thing led to another, and she ended up at his apartment.
The following morning, she woke up first and sneaked out of his apartment in shame. In her head, she had taken revenge on Harry, but her heart was heavy. She was still in love with him. "I'm never going to say a word," she told herself and went home.
When Rachel confronted Harry, he proved that the woman at the bar was actually married and just a client to him. Rachel felt awful, but she would never tell him the truth.
"I think my daughter might be yours," Harry finally revealed.
Shockingly, she discovered her pregnancy two months later, and Harry proposed on the spot. They got married quickly and had their baby, a beautiful daughter named Eliza. She was perfect. But Rachel was concerned. She had no idea if the baby belonged to Harry or Mark, but that secret would die with her.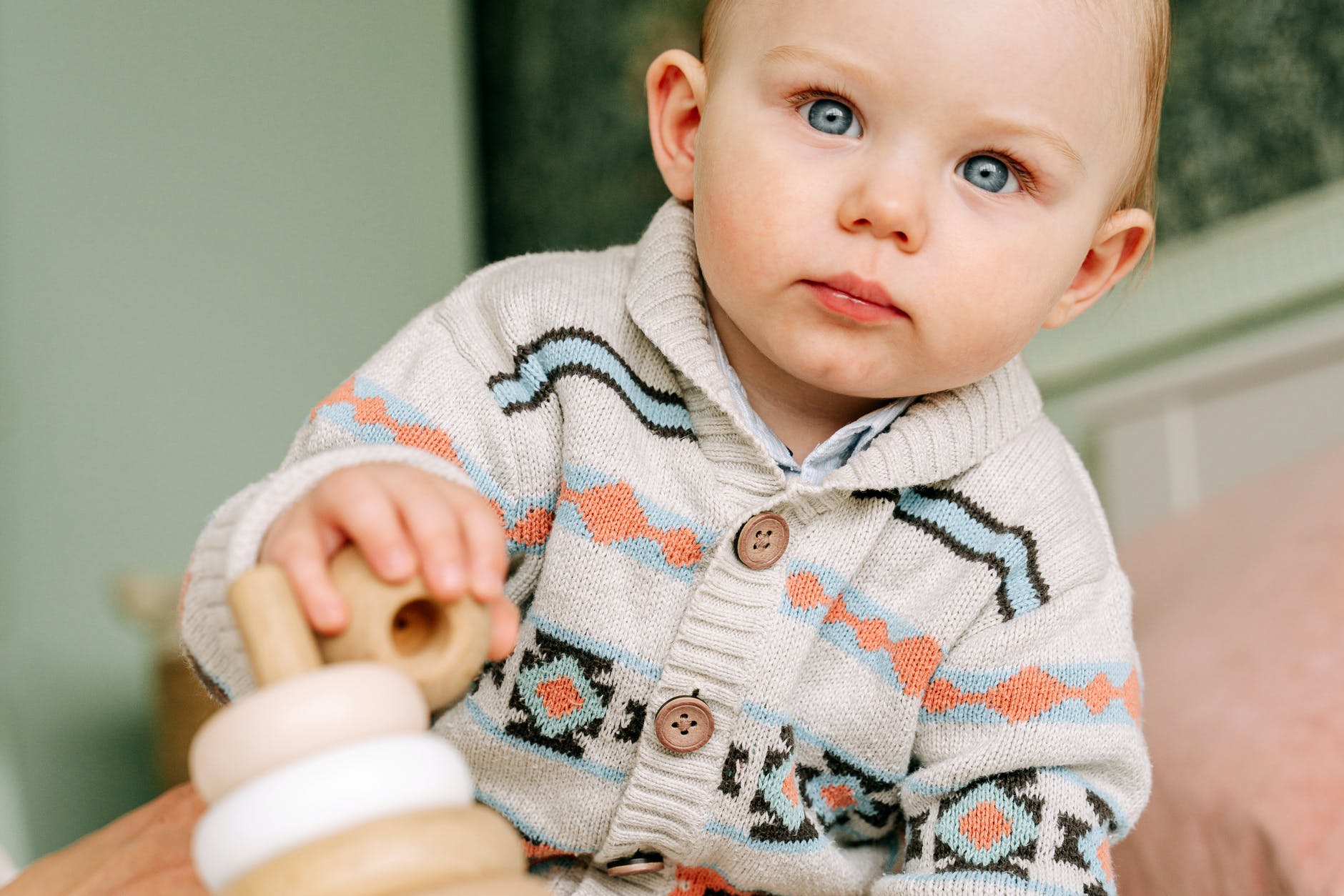 Eliza had a weird blink. | Source: Pexels
Months went by, and Eliza started developing characteristic features such as blonde hair and green eyes. She also had a cute minor anomaly on her left eye, making it blink much faster than her right. Rachel thought no one would notice the difference…. But she was wrong.
***
Eliza turned one year old, and they had a great birthday party with the entire family. Several people pulled Harry aside to talk about the kid. One of them was Harry's father, Mr. Salinger.
"Son, are you sure that baby is yours?" the older man asked.
"Of course, Dad," Harry responded, exasperated.
"She looks nothing like you or Rachel," Mr. Salinger continued.
"She looks like Rachel's grandmother, and she's also blonde like her. It's fine," Harry replied.
"If you say so…," the older man continued, raising his hands in defeat.
Although Harry assured everyone about Eliza's parentage, he had to admit that their words affected him. What if they're right? He wondered this for the rest of the party but smiled so no one would realize his thoughts.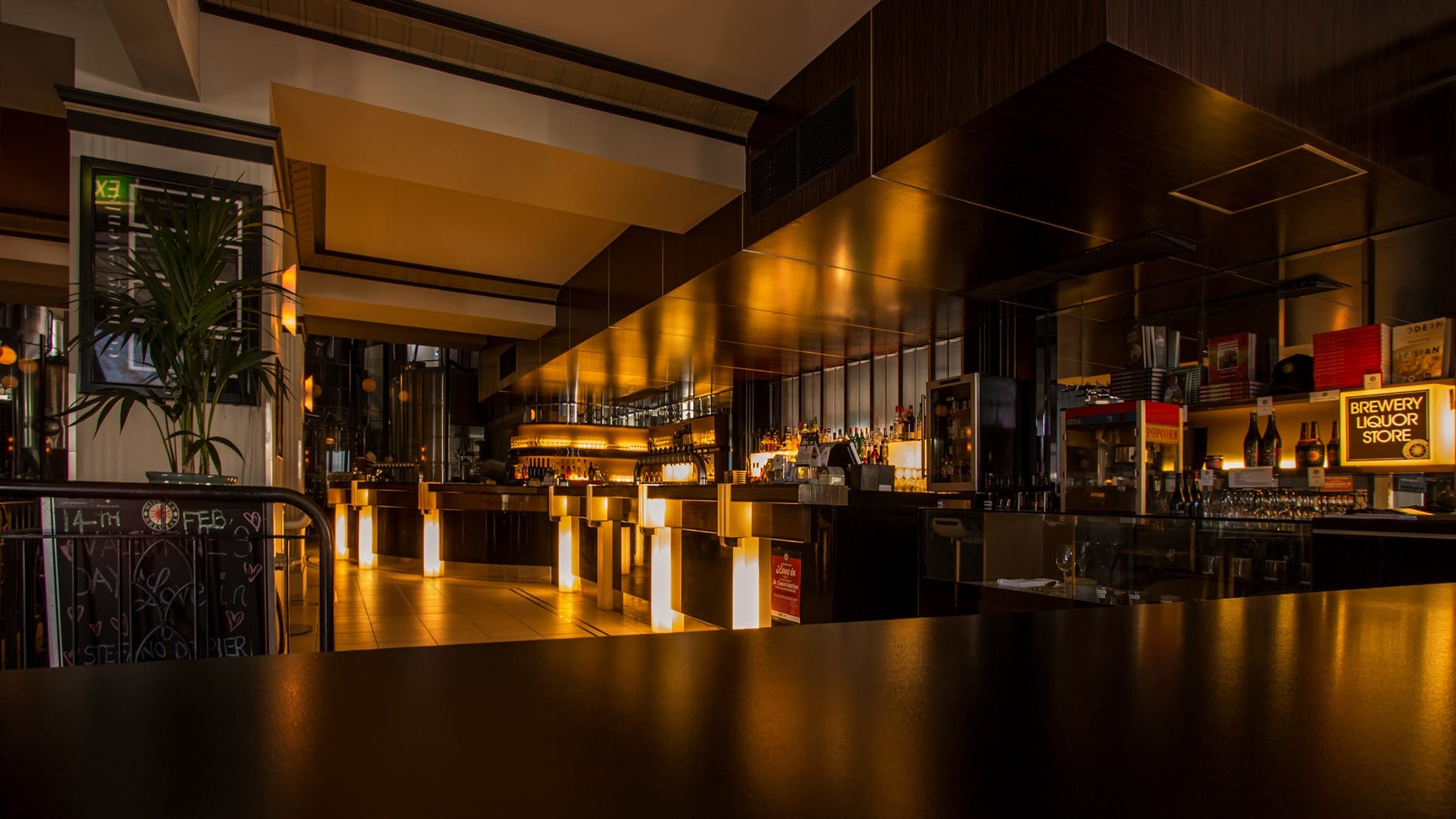 Harry went to a bar after the birthday party. | Source: Pexels
When everyone left, he told Rachel he was going for a walk to relax, but he went to a bar and started drinking his favorite whiskey. A man suddenly sat down next to him and ordered the same drink.
Harry wanted to be friendly and raised his glass. "Cheers, man," he said to the stranger, and they clinked glasses.
"Cheers," the man also responded and started drinking. "Ah… another night at the bar for me. It's always the same. But I've never seen you here before. Why are you here?"
"Well…," Harry thought for a second. His reasons were pretty personal, but this man was a stranger. He could tell him anything. "I think my one-year-old daughter might not be mine. I think my wife cheated at some point."
"Wow, man. That's rough. Cheating is almost like an epidemic in our modern world. It happens all the time," the man replied. "By the way, I'm Mark. Nice to meet you."
"Harry. Same. But what do you mean about an epidemic?"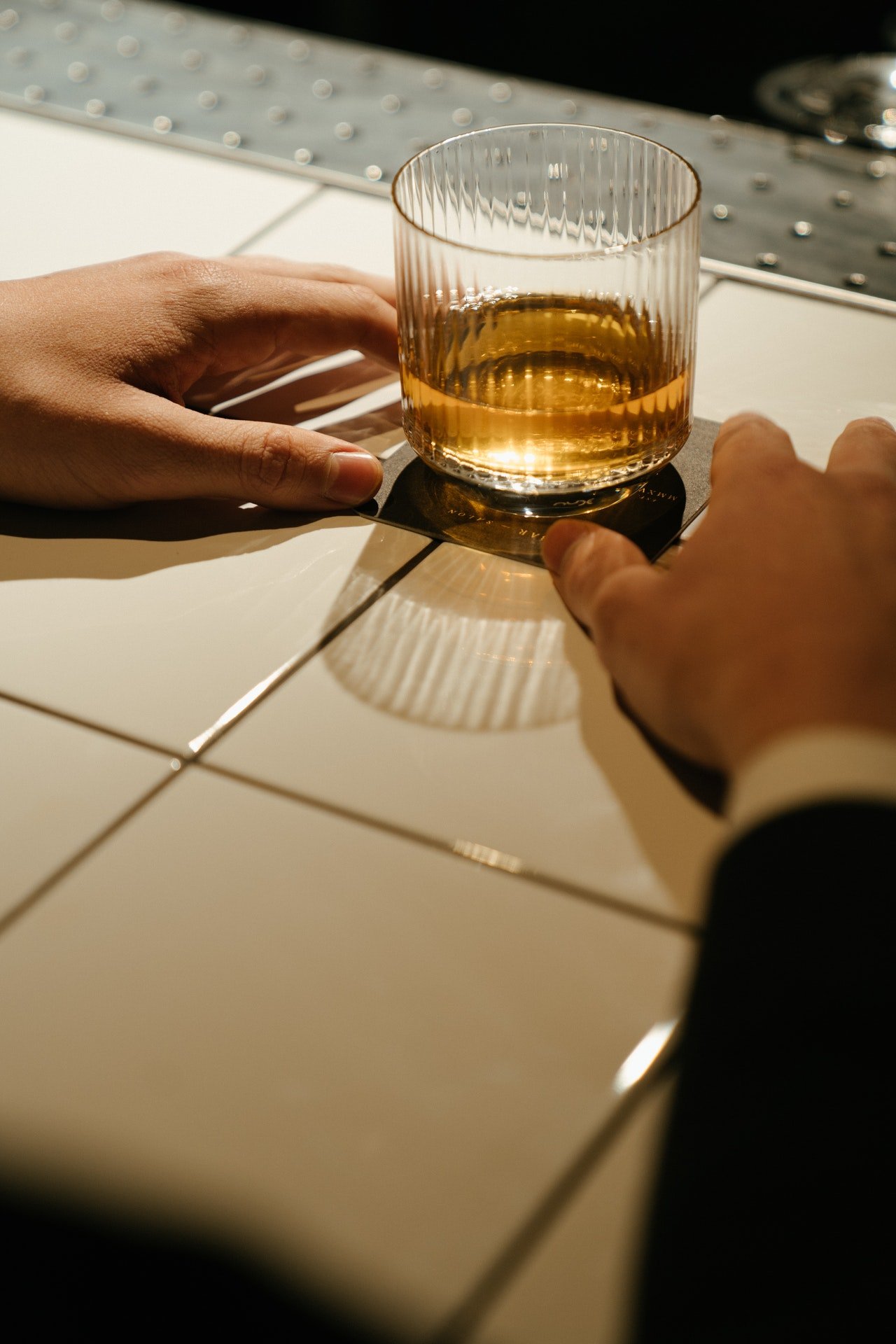 He met Mark at the bar. | Source: Pexels
"Well, people who come to this place either come because they're being cheated on or because they want to cheat. It's crazy," Mark explained. "I even got together with a girl who thought her boyfriend was cheating in another bar less than two years ago. I think they made up because I tried calling her afterward, and she told me to leave her alone."
"That sucks, man," Harry said, looking at Mark's face. But his eyes widened when he saw the stranger blinking. "Wait a second. What's that in your eye?"
"What do you mean? Is there dirt on my face?" he asked, wiping his face with one hand.
"No, the way you blink," Harry continued. He focused his eyes on the man and noticed his dark blonde hair, although it was hard to make out with the dim bar lighting. But Mark clearly had green eyes, and the same twitch Eliza started to develop after a few months.
"Ah, man. That's something I've had since I was a baby. I don't know what it is, and doctors never cared to explore it further. It's a bit annoying but I don't notice it now," Mark explained, taking another sip of his whiskey.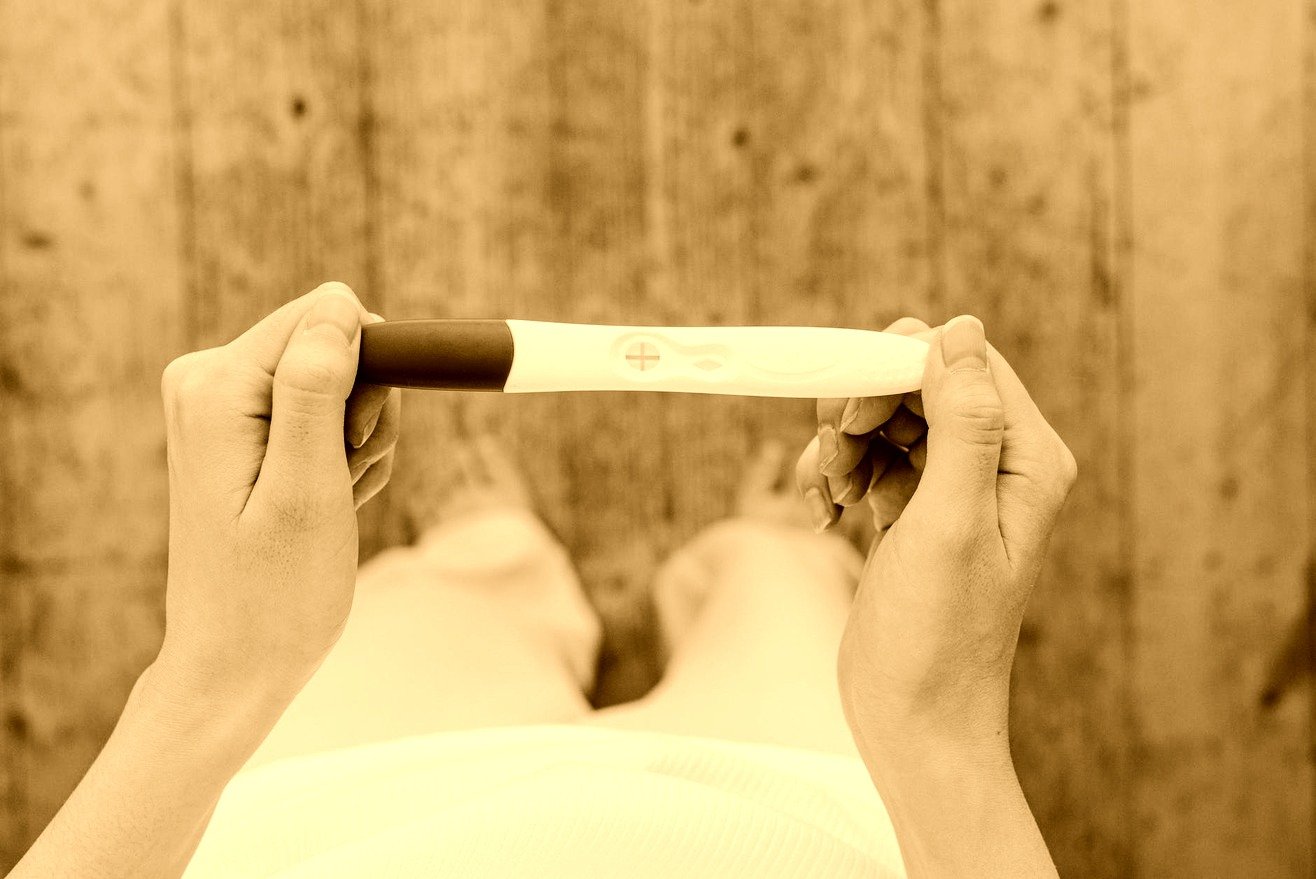 They found out about the pregnancy two months later. | Source: Pexels
Harry pursed his lips and almost couldn't believe his thoughts. "You said you met a girl less than two years ago at a bar," he began, thinking back to how Rachel thought Harry was cheating. What if she cheated because she thought he was doing the same thing? "Was her name Rachel?"
"What? How do you know?" Mark asked, looking at Harry's face with a shocked expression. "Do you know her?"
"Jesus…," Harry breathed and hung his head. This man had the same weird blink as his daughter and her eyes too.
"What? What's going on?"
"I think my daughter might be yours," Harry finally revealed, and Mark went dead quiet.
"That's impossible."
"We found out about Rachel's pregnancy around two months after we fought. She thought I had been cheating, but I proved to her that I was always faithful. And we got married. I think our baby is yours," Harry continued.
"This is insane… I mean, how can we know for sure?" Mark asked with a worried expression.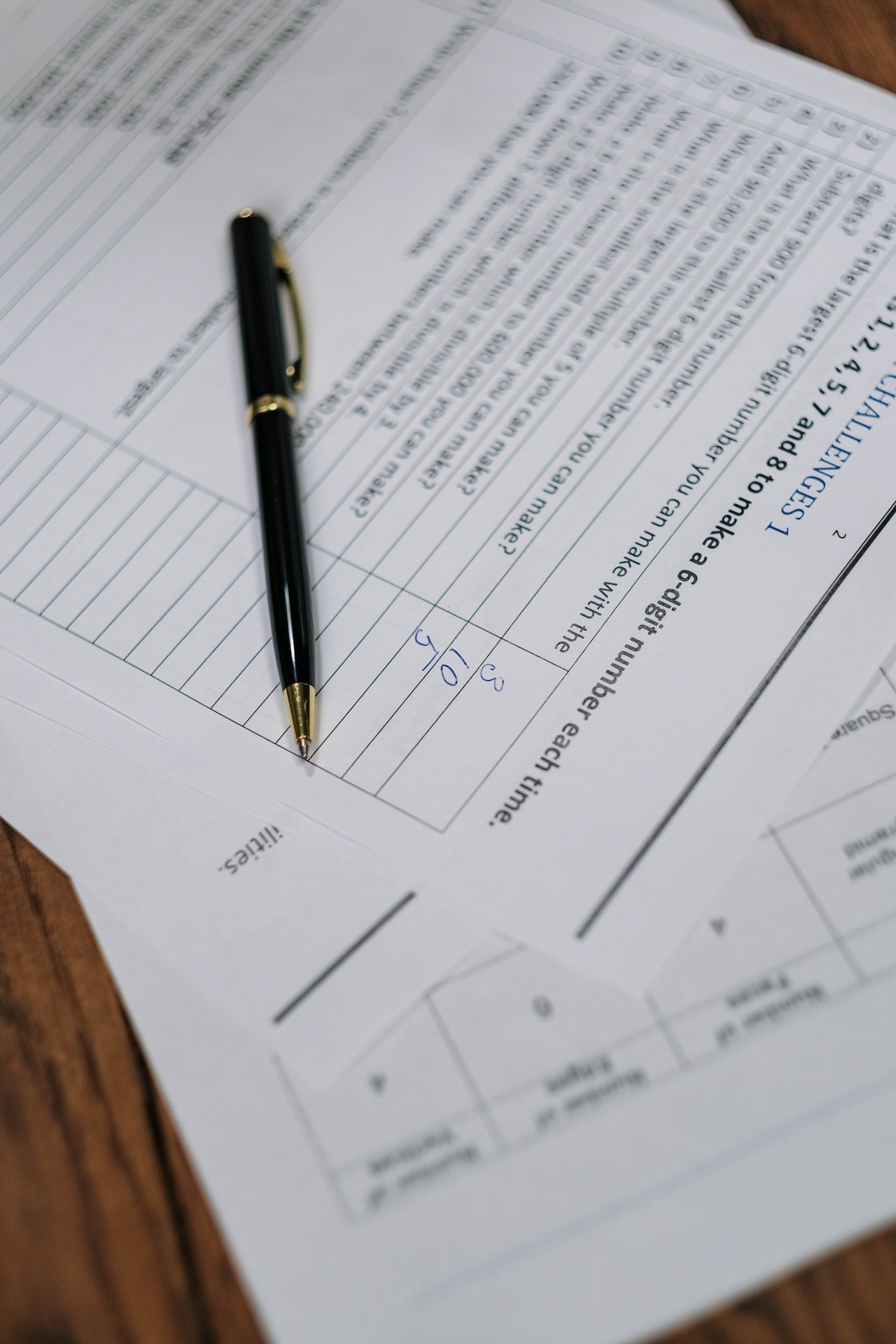 Harry got a DNA test without telling Rachel. | Source: Pexels
"Let me borrow some of your hair, and I have a friend at a lab that can get it tested," Harry decided immediately because he needed to get to the bottom of it. Mark agreed although he was still reluctant.
The results confirmed their suspicions several days later, and Harry was devastated because he loved that little girl like nothing else in this world. He also confronted Rachel about it.
She cried and confessed everything, but she and Mark had been drunk and lonely at the time, so Harry could easily forgive that. However, he wished she had told him the truth so he was prepared when everyone told him the baby didn't look like him.
After discovering the truth, Mark wanted to meet the baby, and Harry invited him over. Rachel didn't like this idea and yelled at both of them for even entertaining it. She didn't want Mark to meet Eliza at all.
"She's my daughter too, Rachel!" Mark exclaimed.
"She's not! She has my name and Harry's name on her birth certificate. That's all the parents she needs!" Rachel yelled, and Harry was about to shout himself into the conversation when they heard a tiny voice.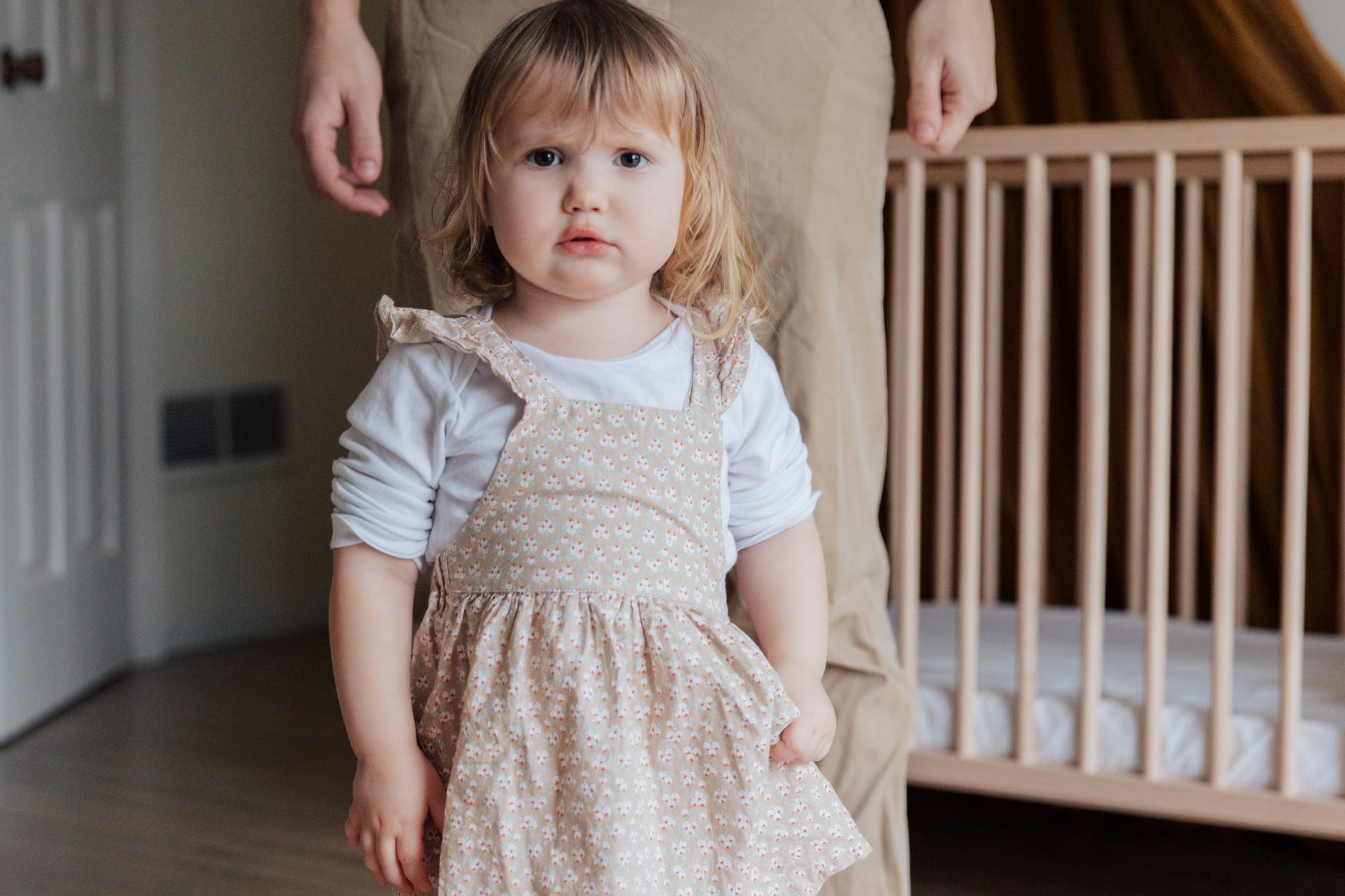 They had to do what was best for Eliza. | Source: Pexels
"Mommy!" Eliza said and crawled herself toward them. Rachel picked her up as angry tears fell from her face. Looking at the baby's face, they all realized that they should do what was best for her. If Mark wanted to be a parent, Rachel would allow it as long as it benefitted their daughter.
Despite their beginning, they all co-parented perfectly well. Harry and Rachel stayed married regardless of the misunderstanding and the lie.
What can we learn from this story?
A kid can have many parents. If there's tons of love, a child can have many parents. Families come in many forms in today's modern world, and Eliza now has three adults dedicated to loving her.
Always be honest with your spouse. If Rachel had been forthcoming with Harry about her one-night stand, he wouldn't have had to worry about his family's comments.
Share this story with your friends. It might brighten their day and inspire them.
If you enjoyed this story, you might like this one about three boys at summer camp who went on an adventure.
This account is inspired by our reader's story and written by a professional writer. Any resemblance to actual names or locations is purely coincidental. All images are for illustration purposes only. Share your story with us; maybe it will change someone's life. If you would like to share your story, please send it to info@amomama.com.  
Subscribe if you like this story and want to receive our top stories!