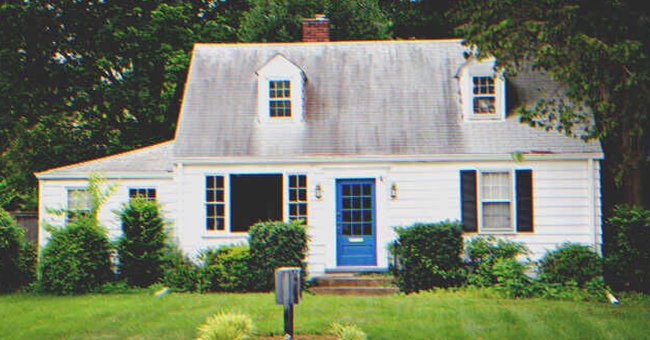 Shutterstock
On Mother's Day, Old Lady Who Never Had Kids Wakes up to a Voice Saying, "Mom, Open the Door" — Story of the Day

The older woman had never had children, so she initially felt it was all a fabrication of her imagination. But as the knocking continued and the voice addressed her as 'mom' again, she knew it wasn't all in her head.
When Julie and Samuel Spencer weren't blessed with their own children, the couple decided they were enough for each other and immersed themselves in work to cope with their grief of being childless.
However, after 56 years of happily married life, Julie regretted not considering adoption when Samuel left for his heavenly abode. Samuel's death made her miserable, and she gradually closed herself off from everything.
She sold her house and returned to her hometown, Tennessee, where her parents had left her a house after they died. It hadn't seen a single visitor in years since Julie's parents died, and its old design and spooky aspects were enough to scare anyone.
After Julie relocated, she refused to interact with her neighbors and never made any friends. Her neighbors dreaded her, and there were tales that she was a witch who preyed on children, that she was mad, or worse, a recluse. But one day, everything changed…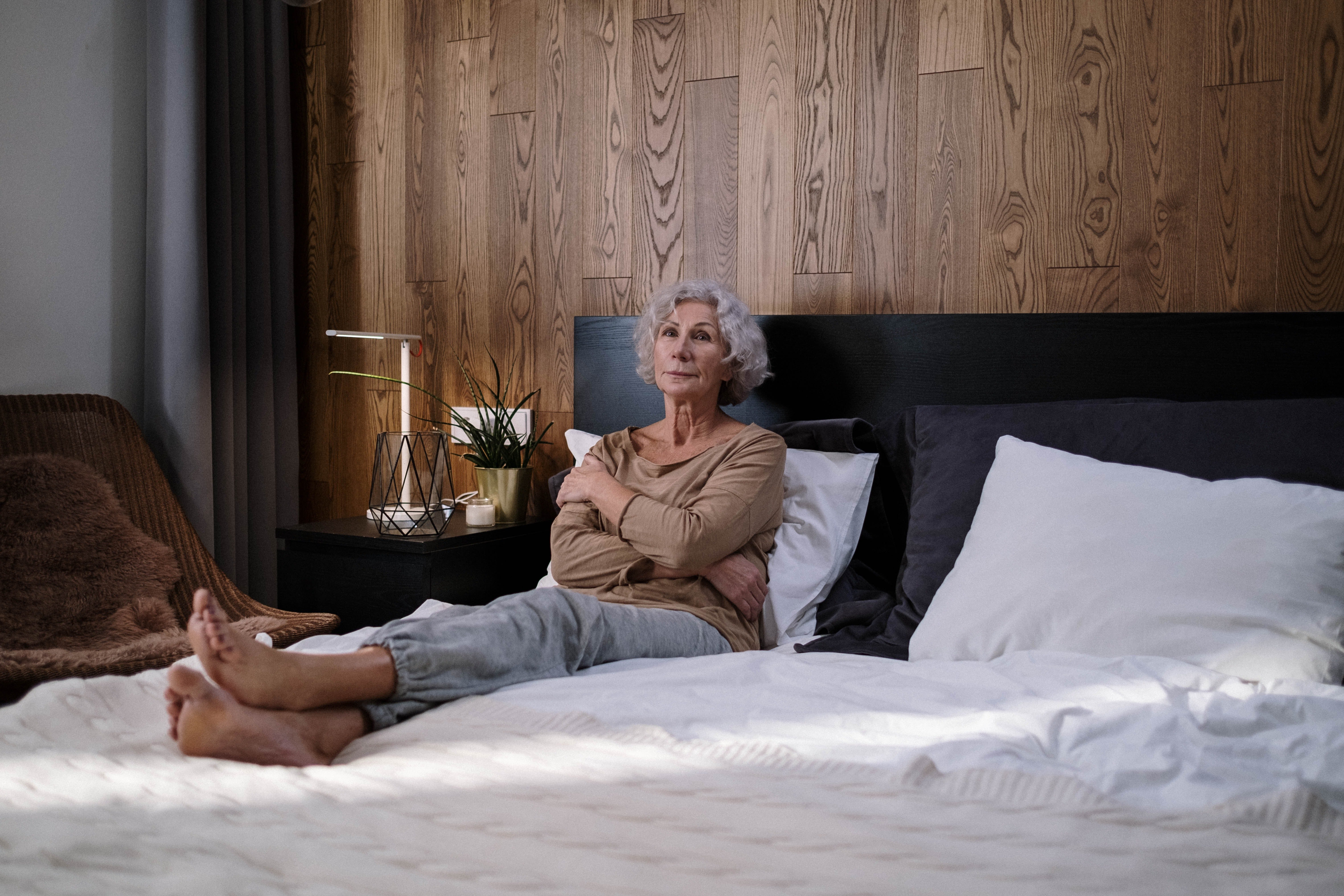 Julie isolated herself and felt miserable after Samuel's death. | Source: Pexels
Three years after she relocated, Julie was startled awake by a loud knock on her door. "Mom, please open the door," a voice accompanied it.
"It's YOU! Mom, it's Mother's Day, and I found you!"
Julie opened her eyes with a heavy gulp. "Good Lord! Who is that?" she pondered, sitting on her bed. There was soon complete silence, and Julie sighed, confident that it was all in her head and that she was hallucinating.
Two days ago, a new couple had moved next door. The couple had three lovely triplets, and the family appeared to be quite happy. Julie was watching them from her kitchen window as they moved in, regretting and feeling jealous that she had never urged Samuel to consider adopting children.
"Perhaps I wouldn't be here today if I wasn't alone. I'd have my children and even grandchildren," she told herself desperately.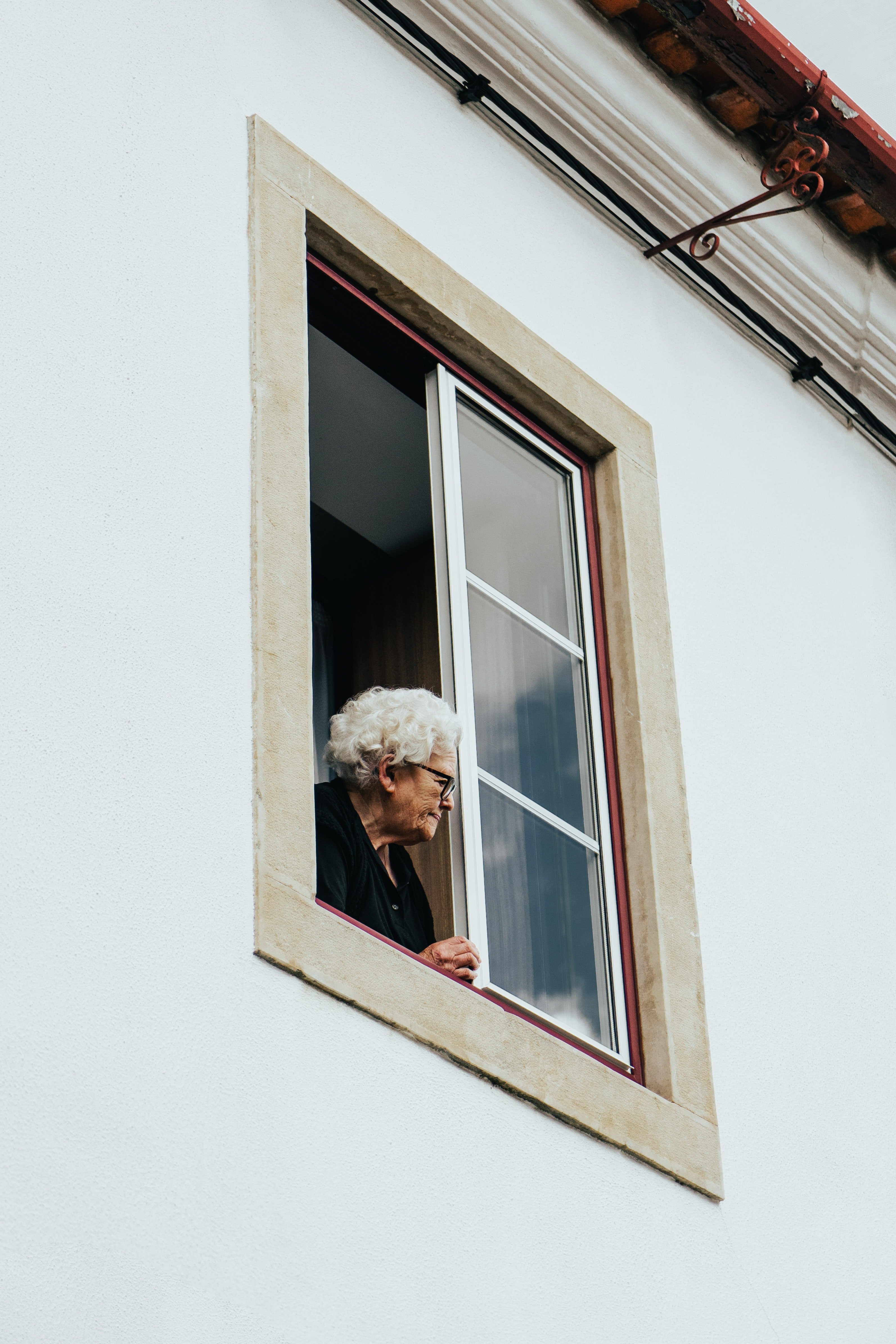 Julie was envious of her next-door neighbors. | Source: Pexels
As Julie reflected on her lonely life, she buried her face in her hands, believing she was hearing voices because she was feeling horrible about being childless. "Oh, I'm just making things up...This old age is finally catching up with me," she grumbled. But then there was another knock and another.
"Please, Mom!" the voice repeated. "Please open the door!"
Julie felt a shudder run down her spine as she heard the voice again. "Is someone really at the door?" she pondered as she walked carefully to the front door, the knocks continuing. When she finally opened the door, she was greeted by a gorgeous young man in her doorway.
"Jesus Christ!" he said, eyes wide open. "It's YOU! Mom, it's Mother's Day, and I found you!"
Julie had never been more confused in her entire life. How could she be his mother when she and her husband never had children?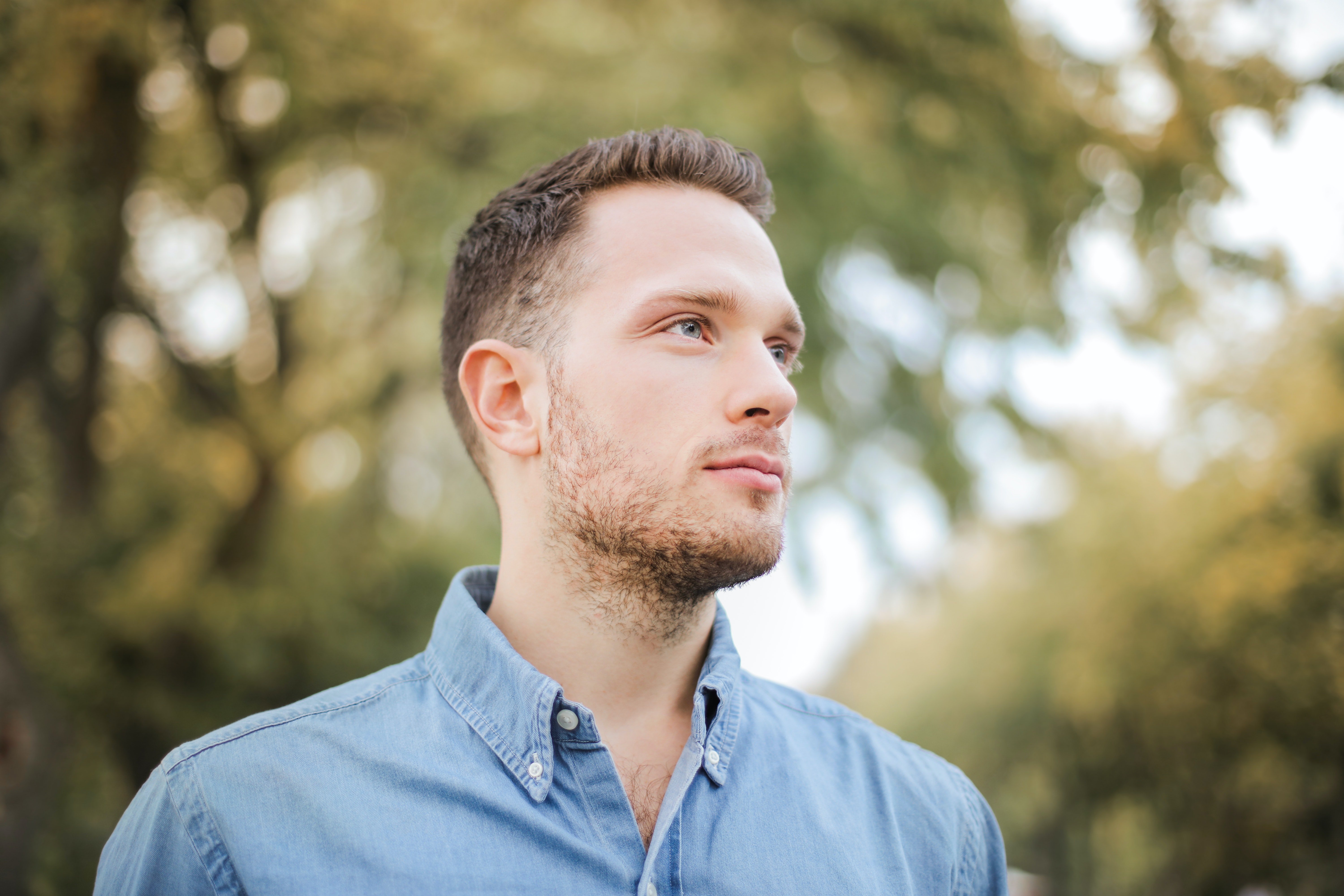 The man claimed to be Julie's son. | Source: Pexels
"Who - who are you?" she stammered. "I believe you've arrived at the wrong house. I don't have any kids!"
The man was confused. "What are you even saying? I know it's you! I'm not going to let you abandon me this time! I'm Eric, your son!"
Julie glared at him. "Hey boy, does this sound like a joke to you? You must stop doing this! This is pretty insulting to someone like me who has never had children!"
"But I'm not kidding! I can prove it to you. Look," he said, pulling a photograph from his backpack and showing it to her.
"I was five years old when you abandoned me in an orphanage," he said. "My father had apparently abandoned you, and you couldn't afford to raise me alone, so you left me there because you wanted me to have a better life.
"I've already forgiven you, mom. I know you did it for my sake. But please, put the past behind us... It took me years to track you down. I had to pull a few strings at the orphanage to get this address. They wouldn't tell me anything, but it turns out you left this address when you left me there. I showed this image to your neighbors when I was coming here, and they said you moved in here three years ago."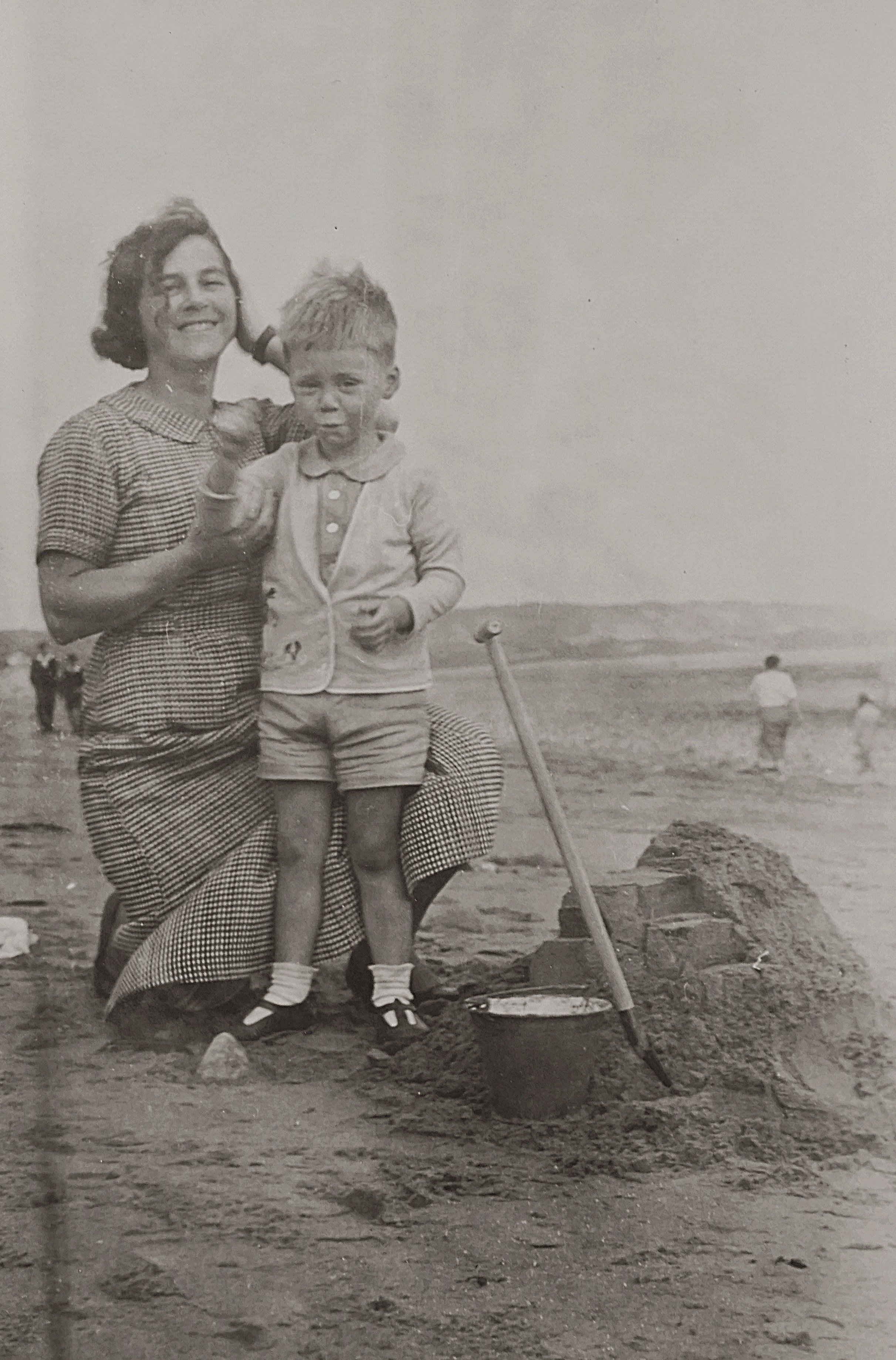 The man showed an old picture to Julie. | Source: Pexels
Julie's eyes welled up as she glanced at the photograph, which depicted a younger version of her with a younger Eric at a beach. She wiped her tears and said, "Look, Eric, I see why you think I'm your mother, but I'm not. This woman…You are not my son, Eric!"
Eric's smile faded, and he was taken aback. "What? What exactly do you mean?"
"Please come in first. There's a lot you need to know."
As they settled inside, Julie revealed that Eric was actually her long-lost twin sister Rosie's son. She told him that Rosie was 16 when she eloped with her lover. Their parents were opposed to their relationship, so the teenagers just left home and never contacted any of them.
"We searched everywhere," Julie explained. "My parents gave up after a while, but I was still determined to find her. My late husband and I kept looking for her for years, and..." she hesitated.
"And? And what?" Eric looked at her hopefully.
"One morning, we received a phone call from my husband Samuel's friend...He was a cop who was assisting us with Rosie's case. He informed us that she had died in a homeless shelter. Your mother passed away, Eric...She's no more."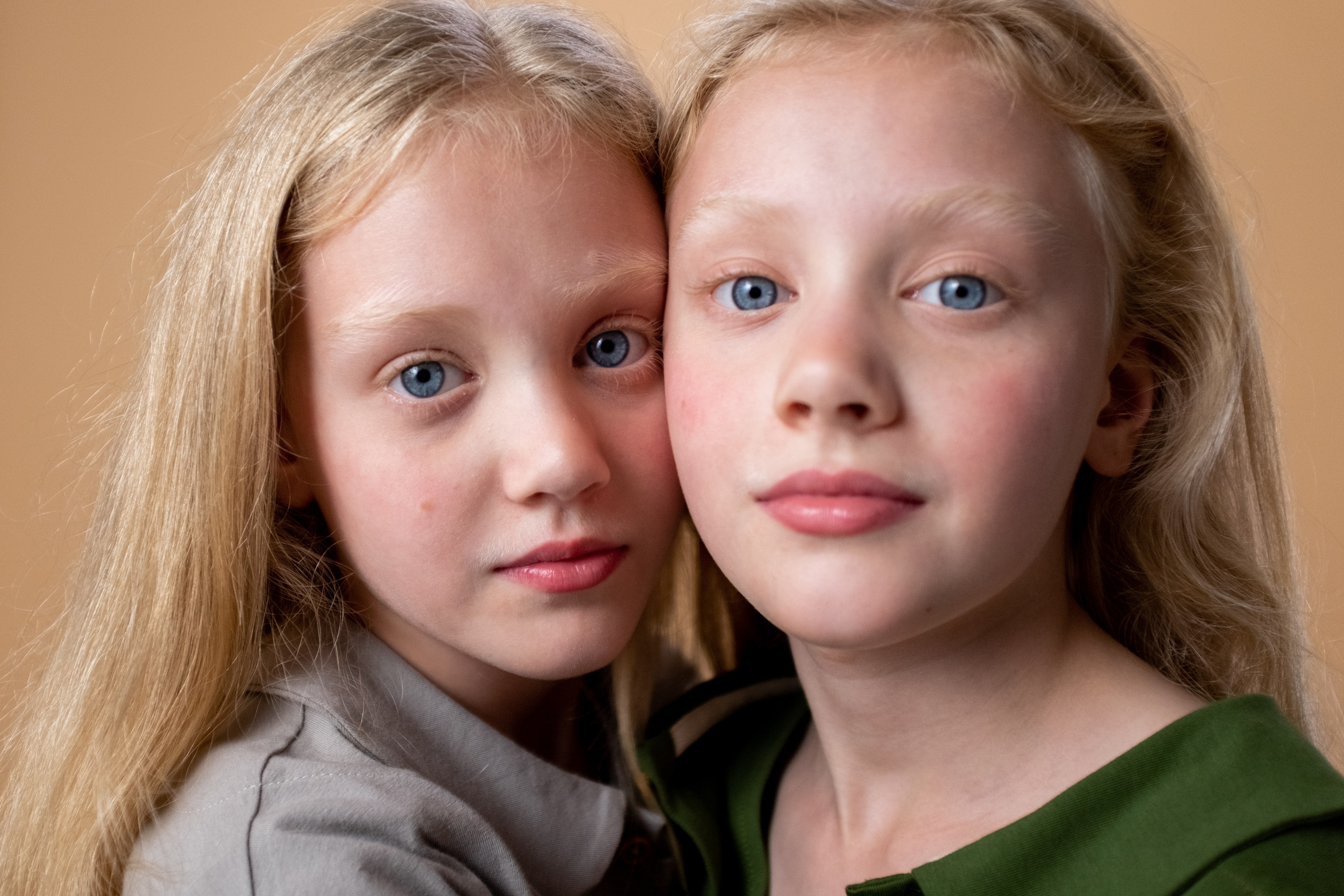 Rosie and Julie were twin sisters. | Source: Pexels
Eric was distraught and couldn't believe his mother had died. "That has to be to a lie! Oh God, that's terrible," he moaned, covering his face with his palms.
"In a way, Eric," Julie explained, "your mother did the best she could for you. She didn't want you to accompany her on the streets. But I had no idea she had a child. I would have adopted you if she had told me she had a child... My husband and I, you see... We never had any kids. So, if you ever need a mother by your side, I'm always here, okay?" She told him to cheer up.
Eric sighed. "Well, that's extremely kind of you, Mrs...Oh, I'm sorry, I forgot to ask your name," he said, embarrassed. "What's your name?"
Julie grinned. "How about just calling me Mom? But keep in mind that I am strict and a little high maintenance since I want my son to spend time with me. I don't have a better option for now."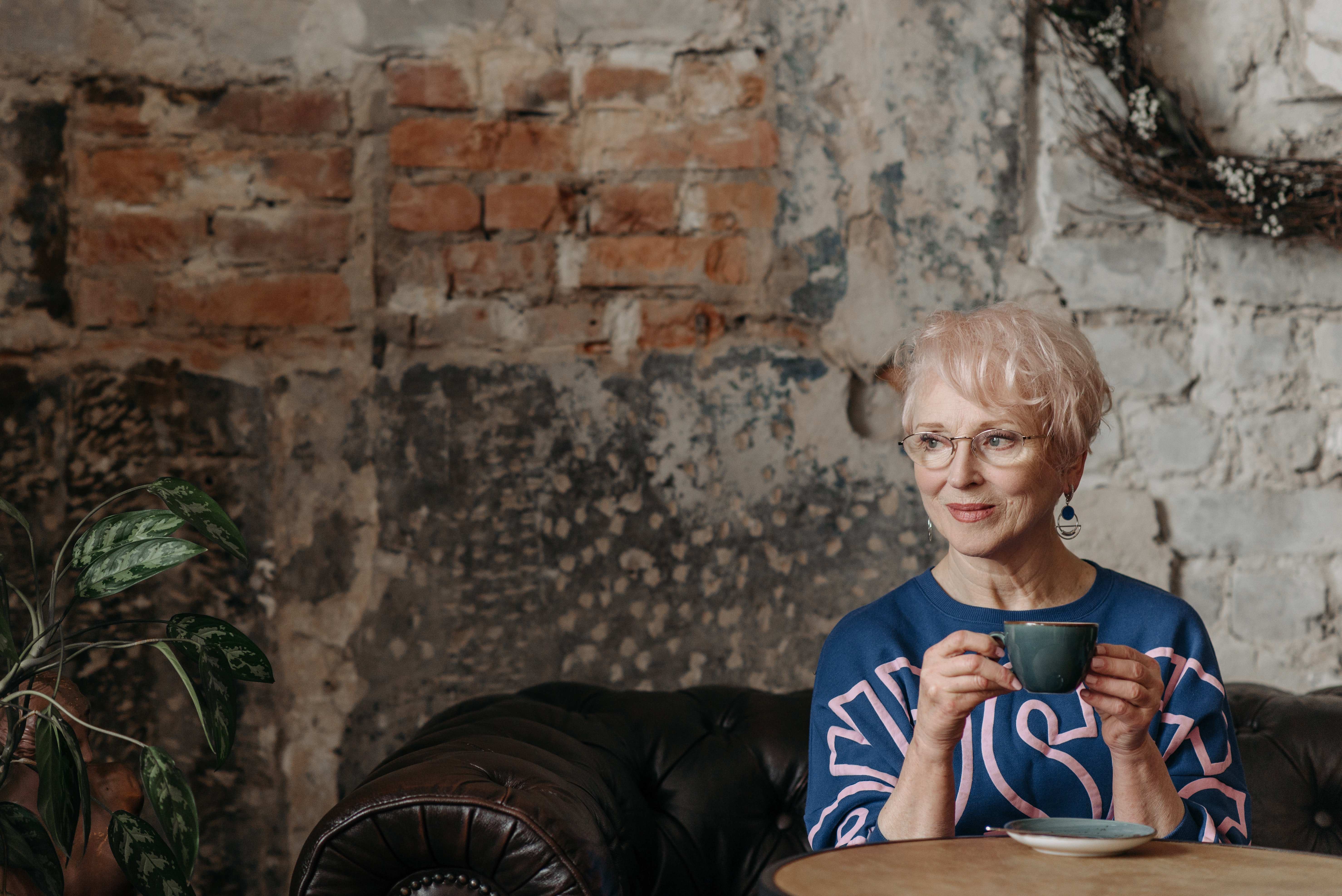 Julie revealed Rosie's story to Eric. | Source: Pexels
Eric smiled slightly. "Well, I guess I don't have a choice, either...Thank you for being so thoughtful...mom...Can I please give you a hug? I really miss my mom."
"Oh, of course, you can! Come here," Julie's eyes welled up as Eric hugged her. "You can call me Mrs. Spencer if you don't want to call me mom, Eric. There is no compulsion. I would be equally happy to be your aunt," she remarked as she patted his back.
But Eric refused. "Nah. I think mom suits you way better," he said. "Let's just keep it that way!"
From that day on, Julie's life changed for the better. Eric was a blessing in disguise who turned her life around. She was never alone again and began mixing with the people around her. Her neighbors eventually learned her story of why she was constantly alone, and they felt terrible for passing judgment on her.
Soon, Eric persuaded Julie to move in with him, so she sold her parents' house and relocated. A few years later, Eric married, and Julie became a devoted grandma to a beautiful baby girl they named Rosie.
What can we learn from this story?
If you want something with all your heart, you eventually get it. After losing Samuel, Julie regretted that she didn't think about adoption. She aspired to be a mother and grandma, and her wish was granted when she met Eric on Mother's Day!
Never pass judgment on someone if you don't know their story. When Julie's neighbors learned about her heartbreaking story, they realized they had been wrong to criticize her.
If you enjoyed this story, you might like this one about a mother of quintuplets who received a pleasant surprise when she ran out of money at a grocery store.
This account is inspired by our reader's story and written by a professional writer. Any resemblance to actual names or locations is purely coincidental. All images are for illustration purposes only. Share your story with us; maybe it will change someone's life. If you would like to share your story, please send it to info@amomama.com.
Subscribe if you like this story and want to receive our top stories!