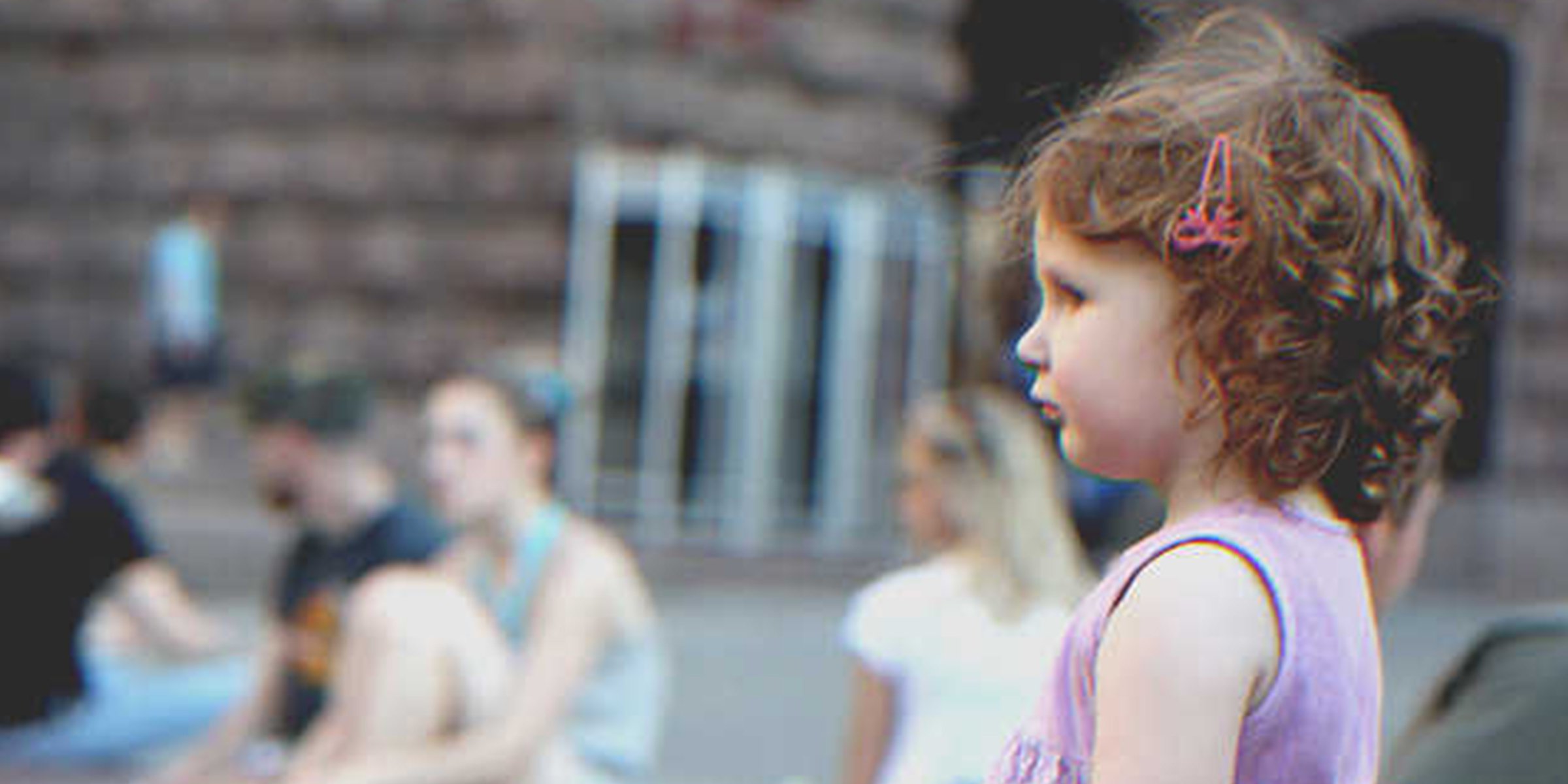 Flickr/Roman Harak
Young Couple Is on the Verge of Divorce, Adopted Little Daughter Manages to Save Their Marriage – Story of the Day

A young couple on the verge of divorce is made to reconsider their decision when their 6-year-old adopted daughter does the unthinkable.
Sandra was five years old when her biological mother abandoned her. After that, the young girl was placed in an orphanage before being adopted by a young couple when she was six.
Sandra was extremely happy in the home of her adopted parents, Keith and Lana. They loved her a lot and never quarreled, unlike her bio parents who split up due to constant bickering. Her mother gave her up after.
Luckily, the 6-year-old's life took a beautiful turn when she was welcomed into a new family. But after a year of her blissful stay, things began to change.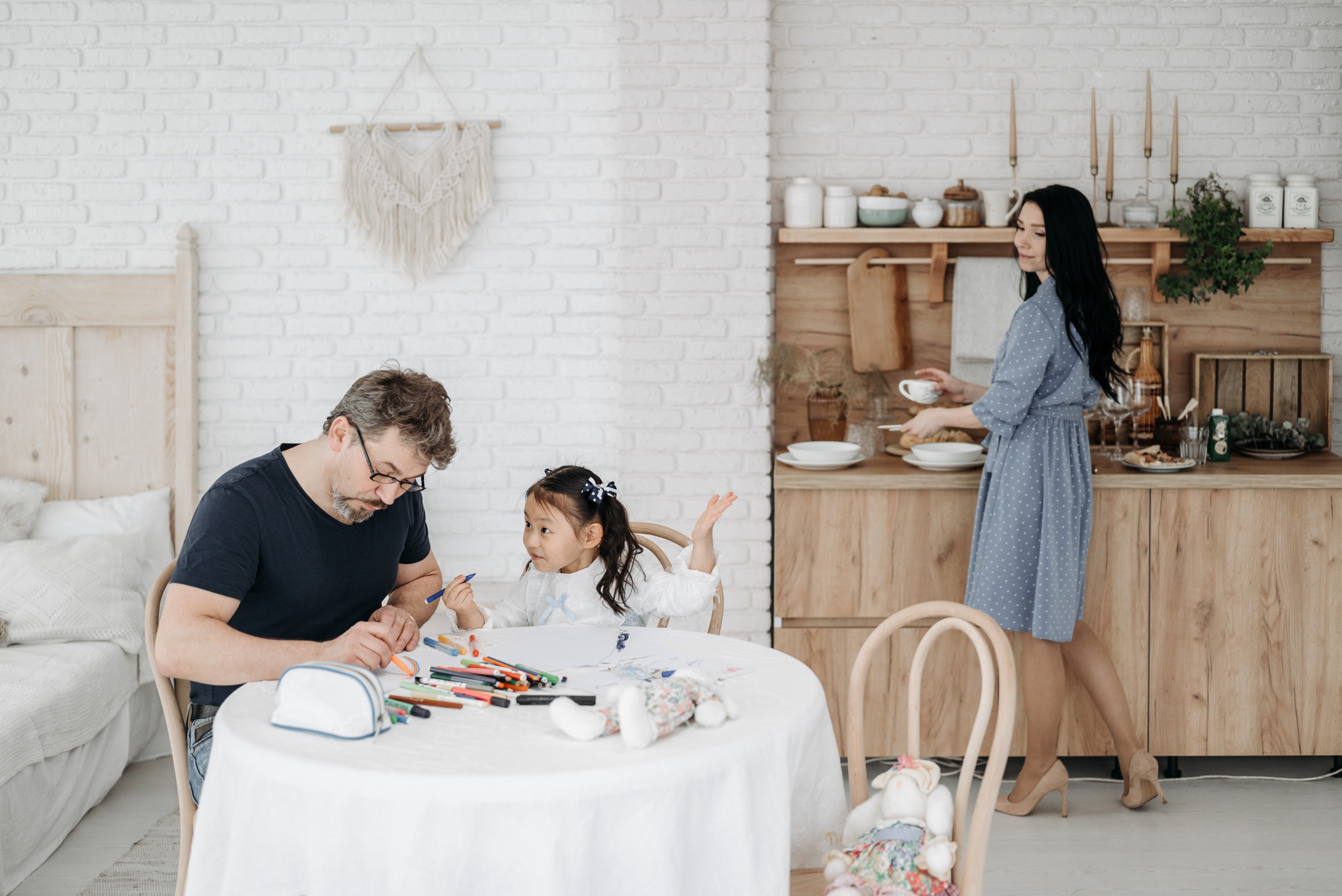 Sandra was happy at her adoptive parents' home, but not for very long. | Source: Pexels
Keith and Lana began arguing about everything and anything, and they didn't hesitate to fight in front of Sandra. This made Sandra unhappy again. Old memories of her bio parents began to plague her and she would lock herself in her room and hide under her blanket whenever Keith and Lana argued.
One night, it happened again. Sandra was in her room after dinner when she heard Keith's voice from the living room. "If you do something like this again, Lana, I will leave you! I'm done with all your tantrums!"
Sandra didn't know what they were arguing about, but these arguments were becoming more frequent and it scared her. She hid under her blanket and cried herself to sleep.
The next morning, she was awoken by a loud thud and the sound of mumbling voices.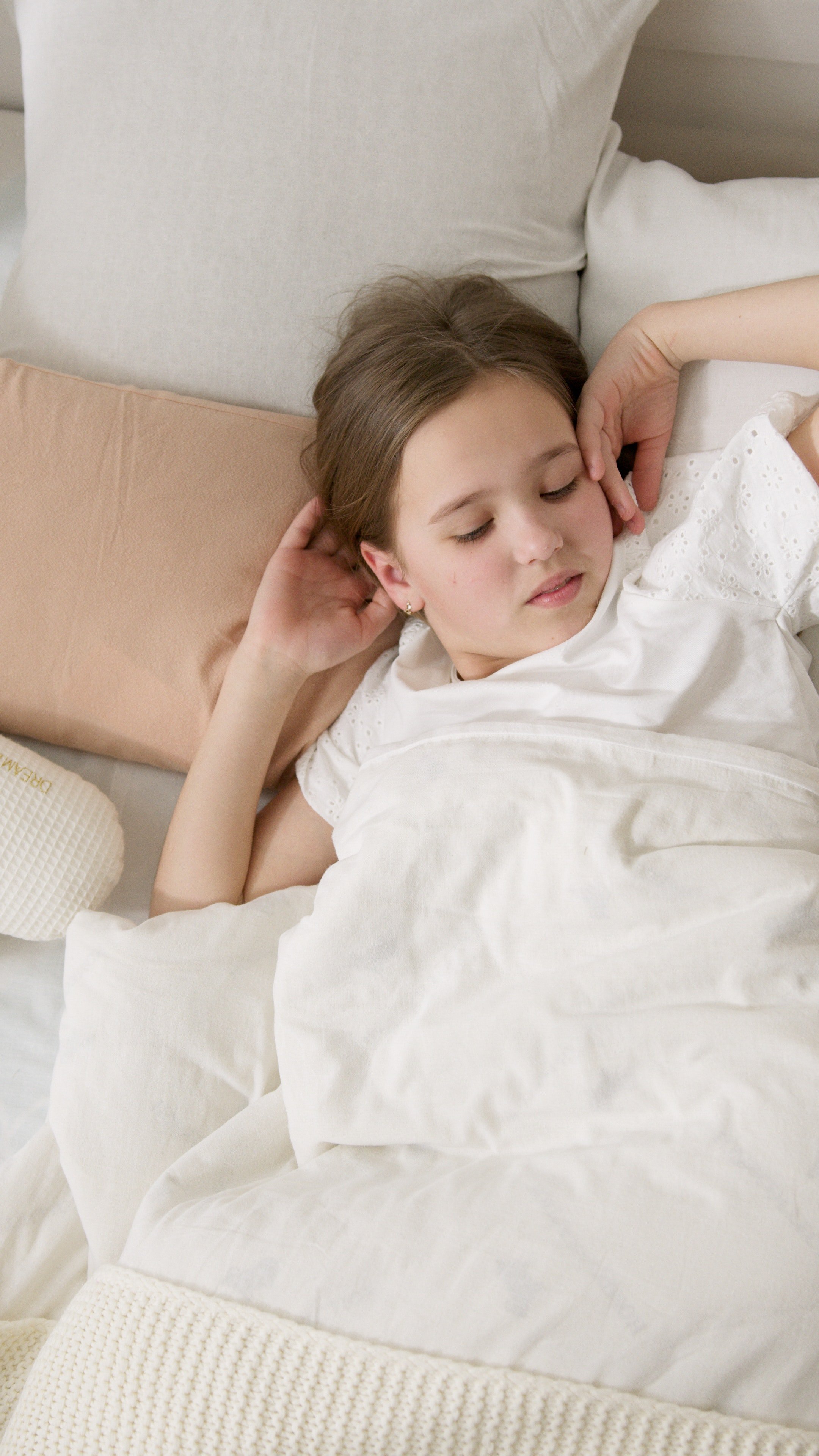 Sandra was startled awake one morning. | Source: Pexels
"Mommy?" she called out, rubbing her eyes as she walked into the living room but her parents weren't there. Neither were they in the dining room. Then she turned her attention to their bedroom and realized where the noise was coming from.
Approaching their slightly ajar bedroom door, Sandra noticed Keith packing his suitcase and Lana crying on the bed.
"NO, DADDY! DON'T DO THAT!" Sandra cried.
"Your crying is not going to solve anything, Lana! Get yourself together and make sure you at least keep Sandra happy!" he yelled as he stuffed his luggage with clothes and documents and zipped it shut. "You could never keep me happy! WE ARE OVER!"
As Sandra saw Keith approaching the door, she ran and hid behind the living room couch. Keith stormed out to the living room shelf where they kept the keys, but he couldn't find his car keys or the house keys.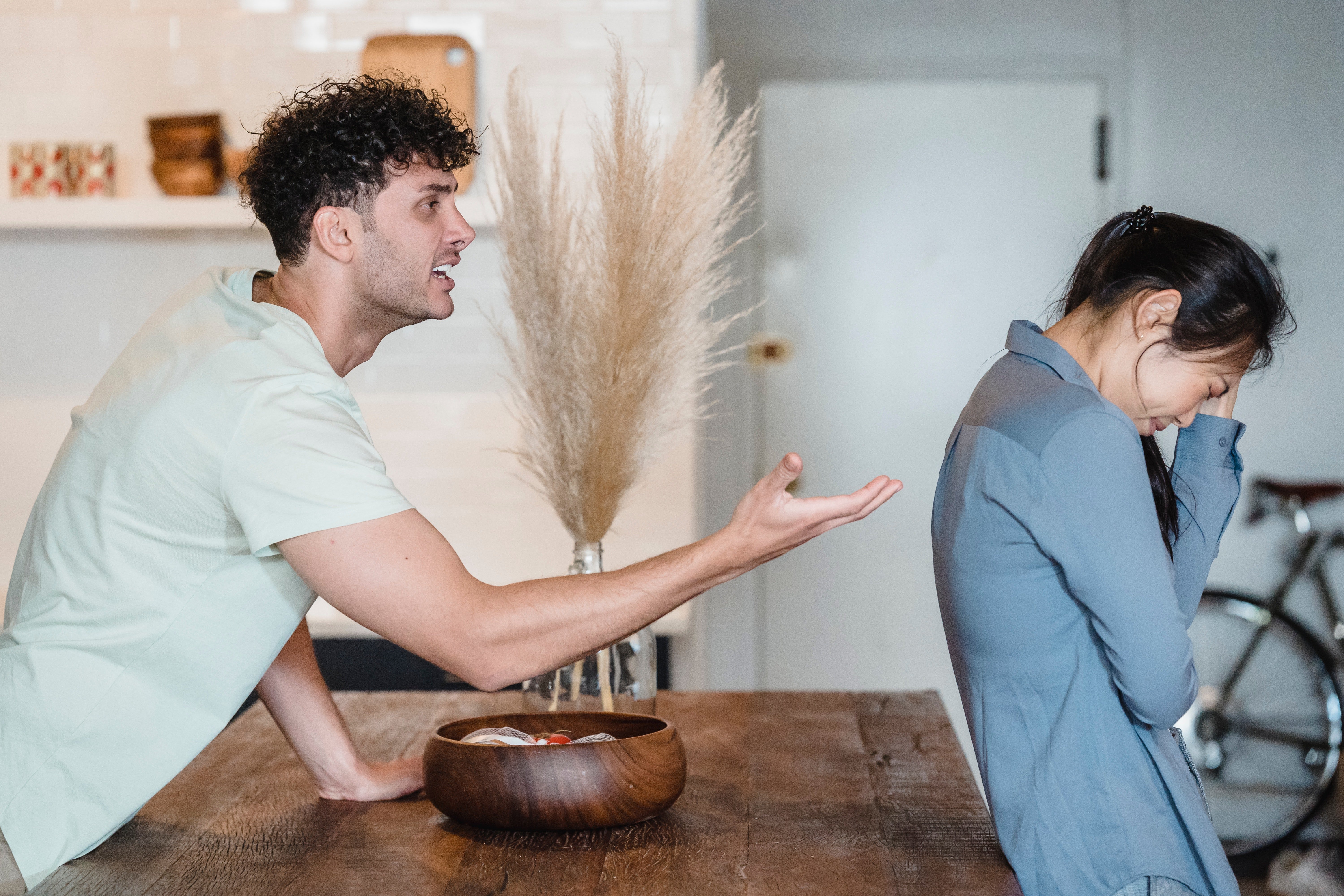 Keith lashed out at Lana when he didn't find the car keys or house keys. | Source: Pexels
At that point, he was even more furious. "Where the hell are the keys Lana? Don't tell me you're trying something this stupid to stop me from leaving! I AM DONE WITH YOU!" he screamed at the top of his lungs.
At that point, Lana stormed out of their room. "Keep your voice down! It's not like I'm dying to live with you! And yeah, act like a man for once in your life, Keith, and own up to your mistakes! You must have misplaced them yourself and now you're blaming me!"
"Oh really?" Keith shot her a disgusting look. "I remember leaving them here last night! What do you want, Lana? Should I fall on my knees and beg you to return the keys? Or should I just hit my head on the wall and...."
At that point, a loud voice cut him off. "NO, DADDY! DON'T DO THAT!" Sandra suddenly jumped from behind the couch with tears in her eyes.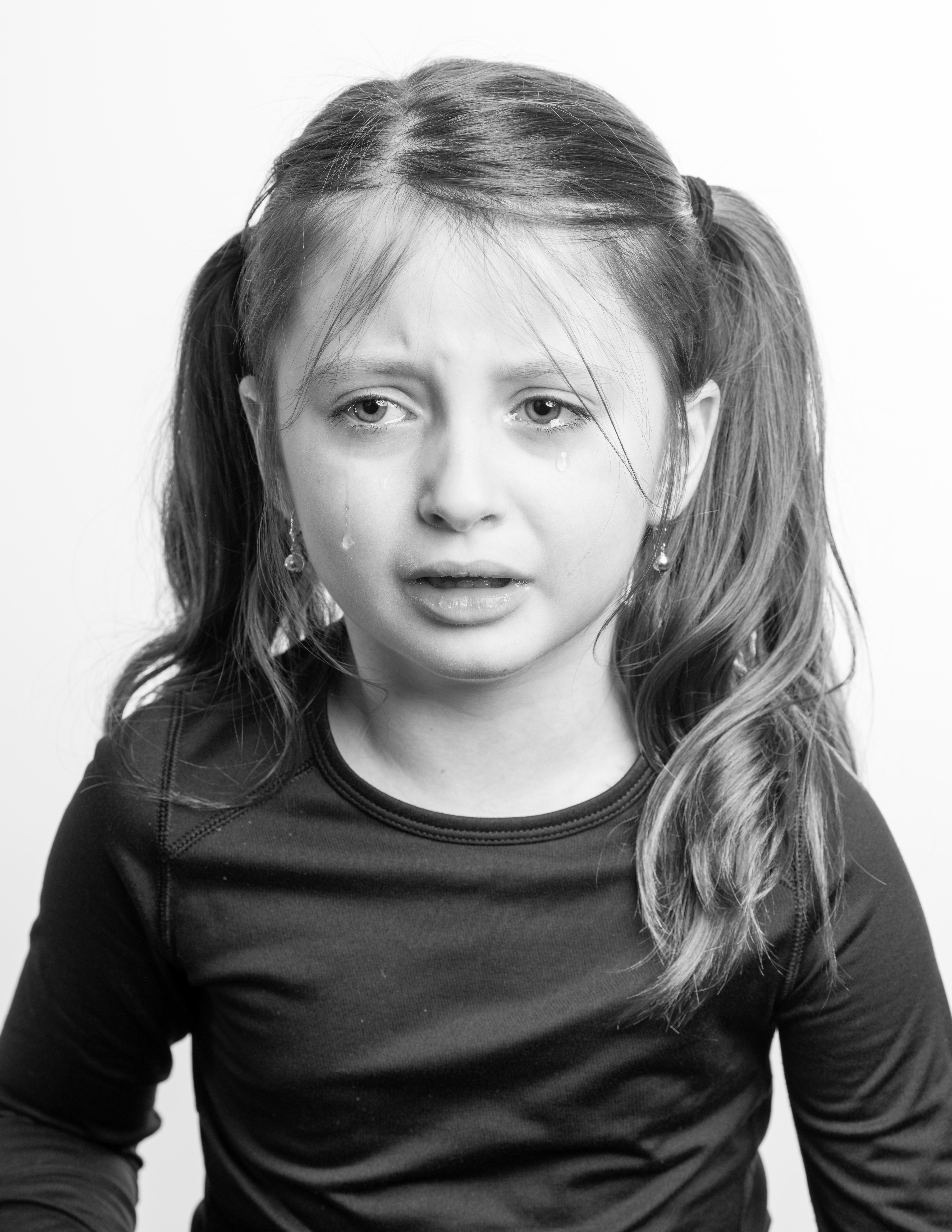 Sandra cried as she revealed she had hidden the keys. | Source: Pexels
"It's fine if you want to leave mommy and me, just like my old daddy did. But please don't hurt yourself. I have the keys," she sobbed, showing him her tiny fists containing the keys.
"I hid the keys, daddy," she added, still crying. "I thought if I hid it, you wouldn't leave mommy and me….I'm sorry…."
Seeing Sandra so disturbed, Keith couldn't stop blaming himself. How could he have been so cold and not considered Sandra's happiness even once before deciding to end everything and leave? He knew how cruel her biological parents had been to her!
At that point, Keith realized how wrong he'd been. He hugged Sandra and apologized. "I'm sorry, sweetie. Daddy was wrong. Daddy won't leave you and mommy. He is so sorry…."
"Do you promise that, daddy?" Sandra asked.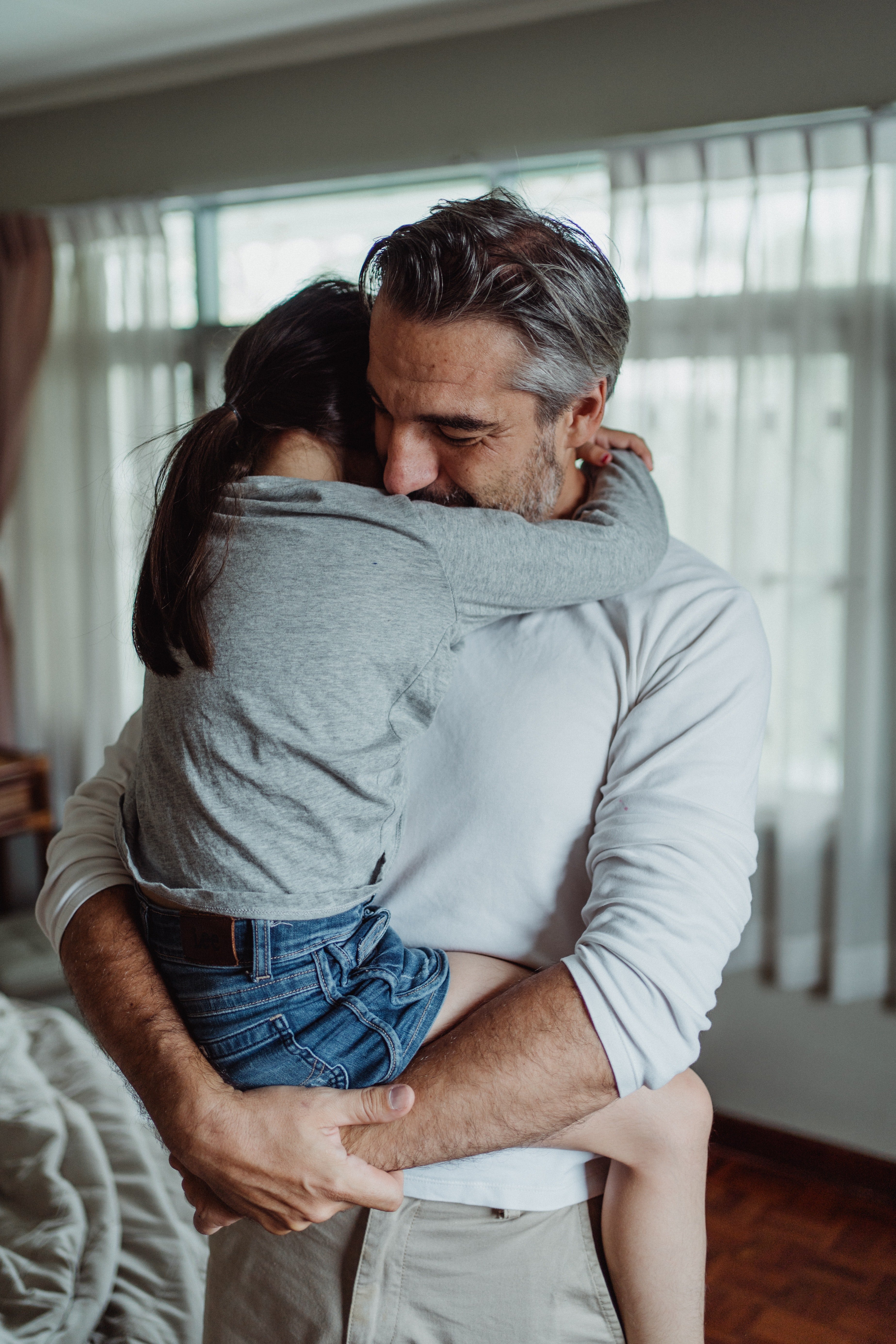 Keith realized his error and apologized to Sandra. | Source: Pexels
"Of course!" he assured, nodding his head and gesturing for Lana to join them. "I'm sorry, babe," he told her. "I was not in the right mind and kept arguing with you. Let's try to end all our arguments for Sandra's sake. I'm sorry…."
Lana, too, apologized to him and they decided to embrace a fresh start together. They reconsidered their relationship, thanks to little Sandra, who managed to teach them that they would be much happier together than apart and fighting.
What can we learn from this story?
Your children should always be your priority. Keith and Lana were so preoccupied with their augments that they didn't notice how much it impacted Sandra. Thankfully, they eventually realized their mistake and reconciled.
Sometimes the young minds end up teaching valuable lessons to the older lot. Sandra's wise attempt to save her adoptive parents' relationship taught them the value of togetherness and that running away from issues is not a solution.
Share this story with your friends. It might brighten their day and inspire them.
If you enjoyed this story, you might like this one about a woman who sued her husband after learning that 47 years of their married life were based on a bet.
This piece is inspired by stories from the everyday lives of our readers and written by a professional writer. Any resemblance to actual names or locations is purely coincidental. All images are for illustration purposes only. Share your story with us; maybe it will change someone's life. If you would like to share your story, please send it to info@amomama.com.
Subscribe if you like this story and want to receive our top stories!