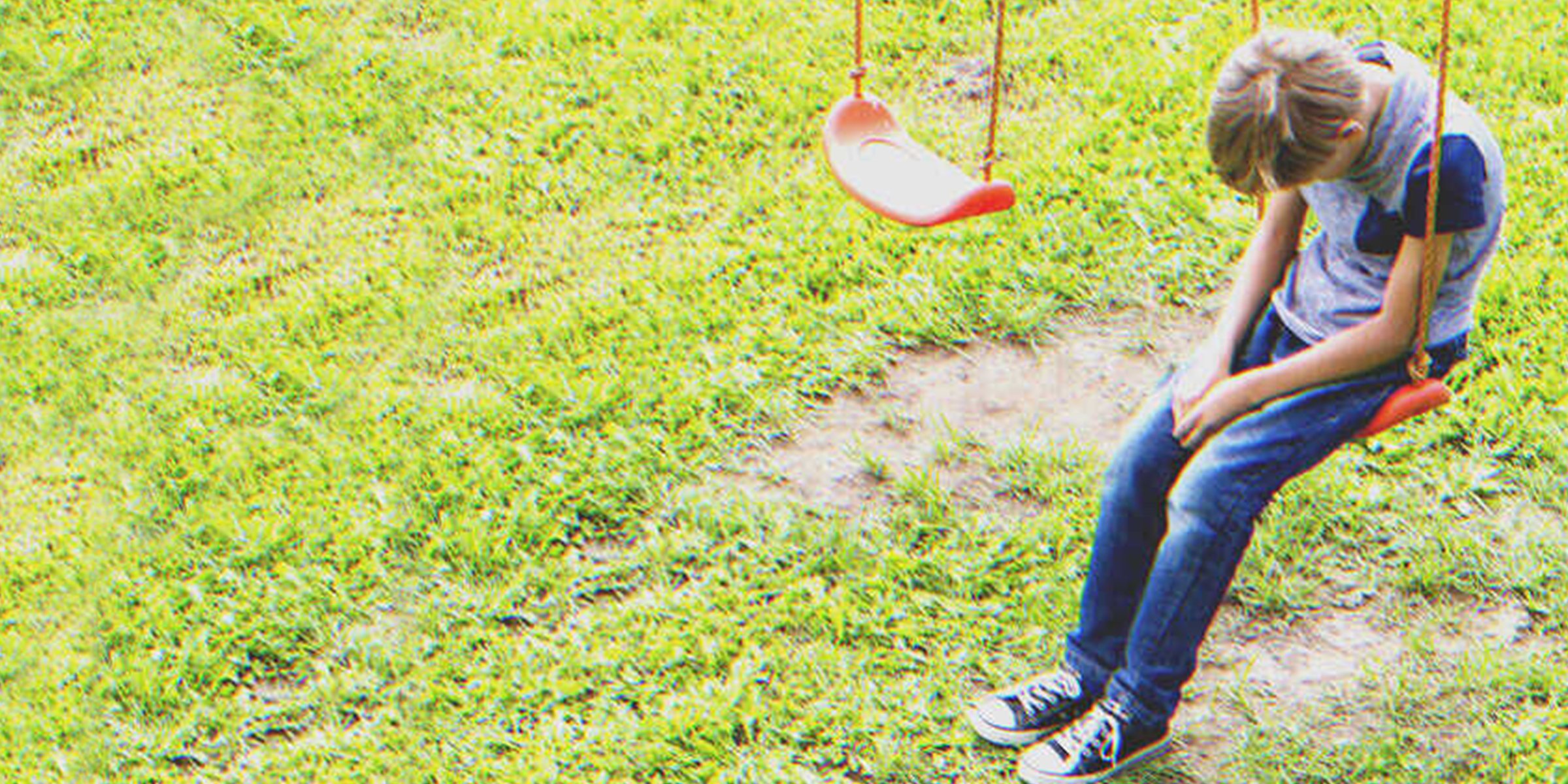 Shutterstock
Boy Despairs of Finding Family after 11 Years in Foster Care, One Day His Birth Parents Show Up – Story of the Day

A boy with recurring health problems longs for a family after spending 11 years in the foster care system. However, when his birth parents show up at the orphanage one day, he thinks twice about wanting to be adopted and refuses to go with them.
Ethan got into the foster care system right after he was born. He was left on the front porch of a local orphanage, with nothing but a swaddle wrapped around him.
He never knew his biological parents, and he had no plans of getting to know them. It was enough for him to realize that they wanted nothing to do with him since they left him at the orphanage when he was a newborn.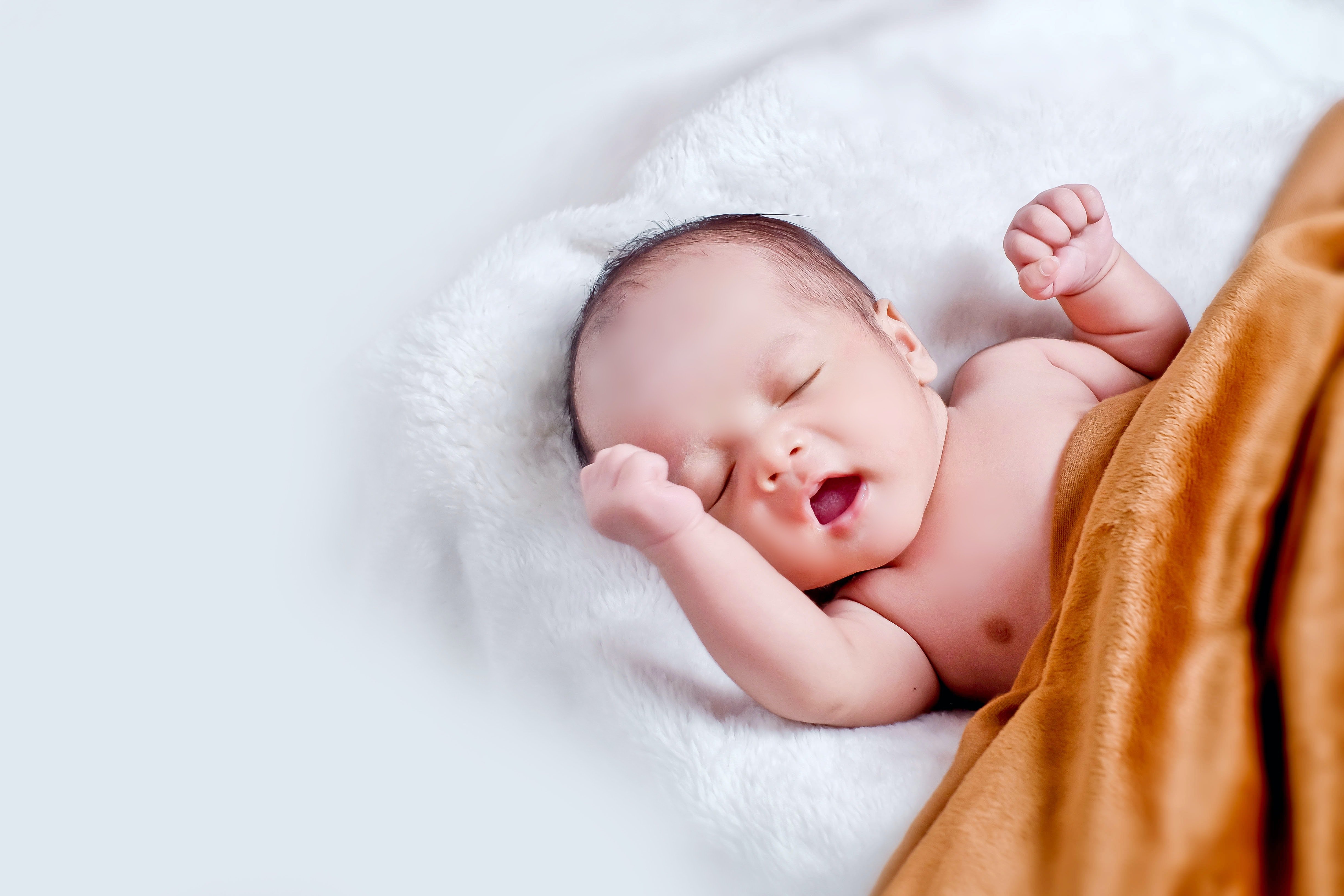 Ethan was left at the orphanage's front porch when he was a newborn baby. | Source: Pexels
Ethan used to be hopeful that he would one day be a part of a loving family. However, through the years, he hopped from one foster family to another after they couldn't keep up with his mounting medical expenses.
The boy suffered from bronchial asthma, which needed maintenance medicine that was too costly for foster parents to afford. On top of this, he was also prone to sickness, and this discouraged people from adopting him.
The older Ethan got, the more he realized that his chances of being adopted were getting slimmer every day. On his 11th birthday, he finally accepted that he would not be adopted and that he'd be a part of the foster care system until he reaches legality.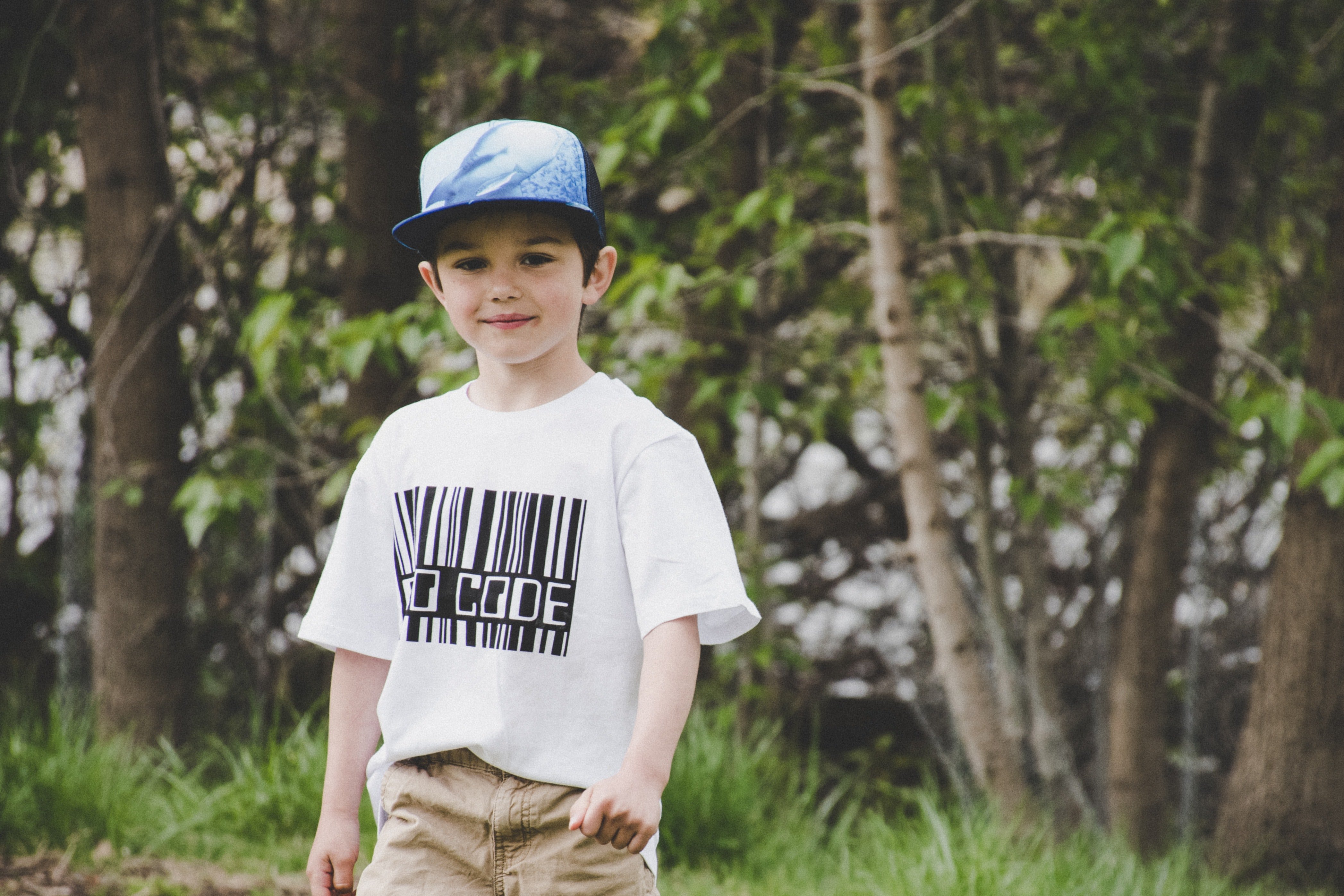 Ethan wished to be adopted into a loving family, but through the years, his chances grew slimmer. | Source: Pexels
However, despite having resigned to his fate, when he was given his annual birthday cake at the orphanage that year, he decided to wish for the same thing he did every year: that he'd be adopted into a loving family.
Ethan didn't want to just simply be adopted. He knew of horror stories wherein adopted children would enter toxic families, and he just didn't want that for himself. After all, he was already traumatized by being in the system itself.
All his life, he questioned why his biological parents chose to abandon him. He concluded that it was most likely because of his health condition. He thought this was a selfish reason to let him go, so he held a grudge against his parents through the years.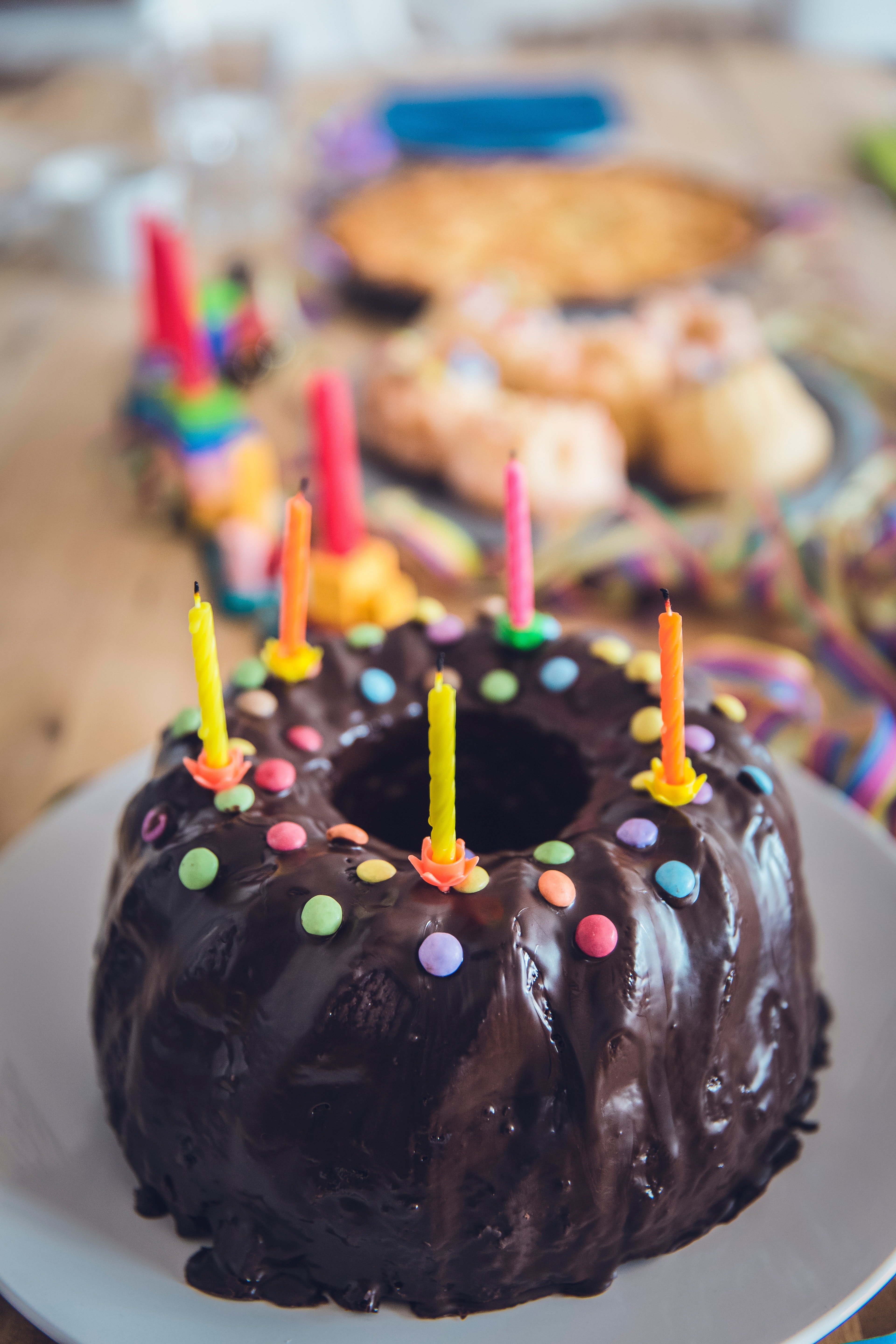 Ethan still wished for a family every single year on his birthday. | Source: Pexels
One morning, the orphanage director told Ethan that there was a family coming for him later that day. Ethan's eyes grew wide, surprised that despite the many younger children in the orphanage, a family chose him.
Ethan spent the entire day getting ready to meet his adoptive parents. He picked out his best clothes and took longer in the bathroom getting ready to impress them.
When the couple arrived, Ethan was called into the director's office, where he smiled to meet his new family. Before he could introduce himself, the director spoke first.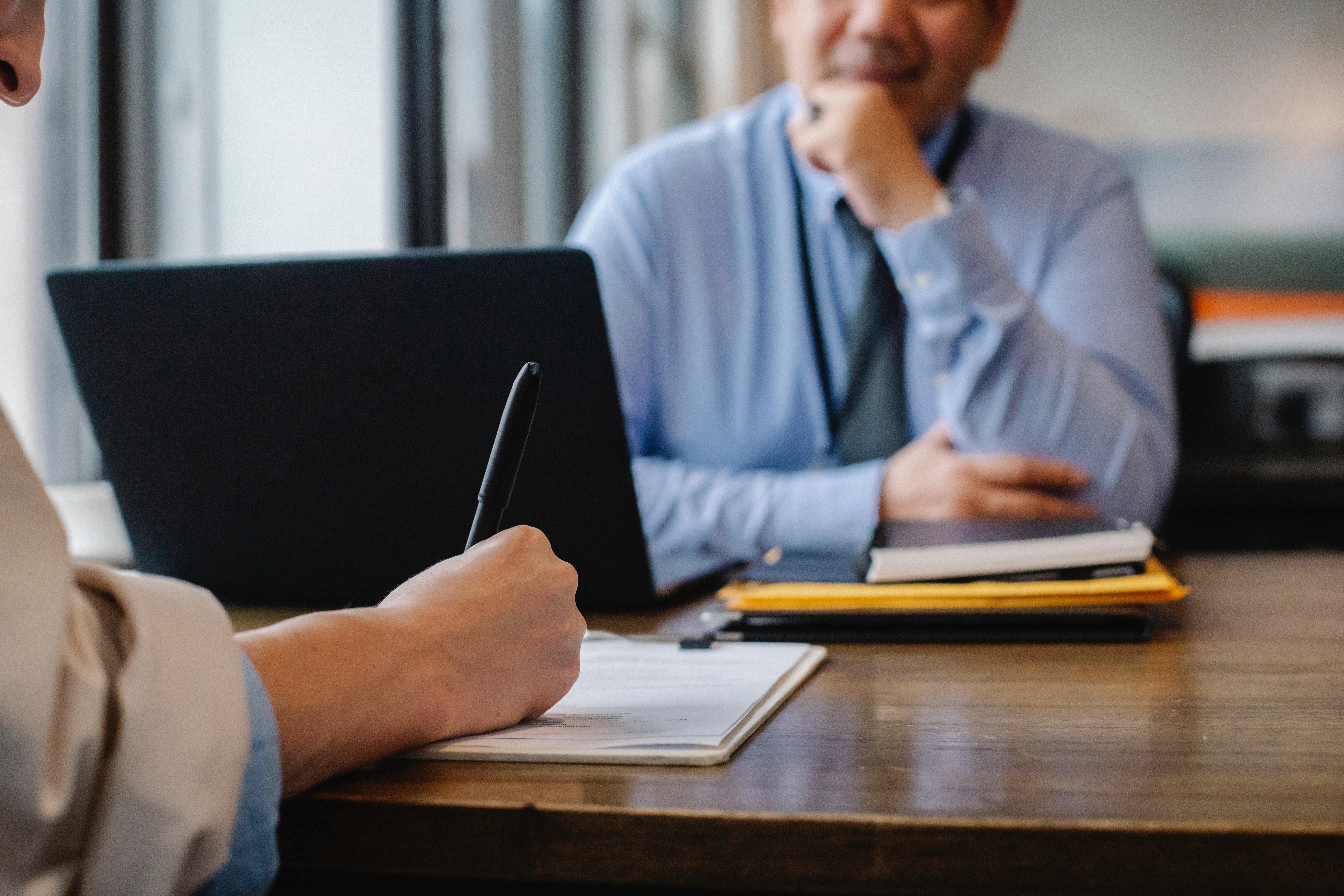 Ethan was called into the orphanage director's office. | Source: Pexels
"Ethan, I don't suppose you remember them, but this is Melissa, your mom, and Doug, your dad. Can you believe it? Your biological parents came back for you! That's something that rarely happens for a child in the system," he revealed.
The director thought Ethan would be delighted, but instead, he was dead silent. He stared at the couple in front of him, taking in how they looked. "So you're my parents," he thought to himself as he observed them.
"What are you doing here?" he couldn't help but ask. "You abandoned me 11 years ago, and now you want me back?"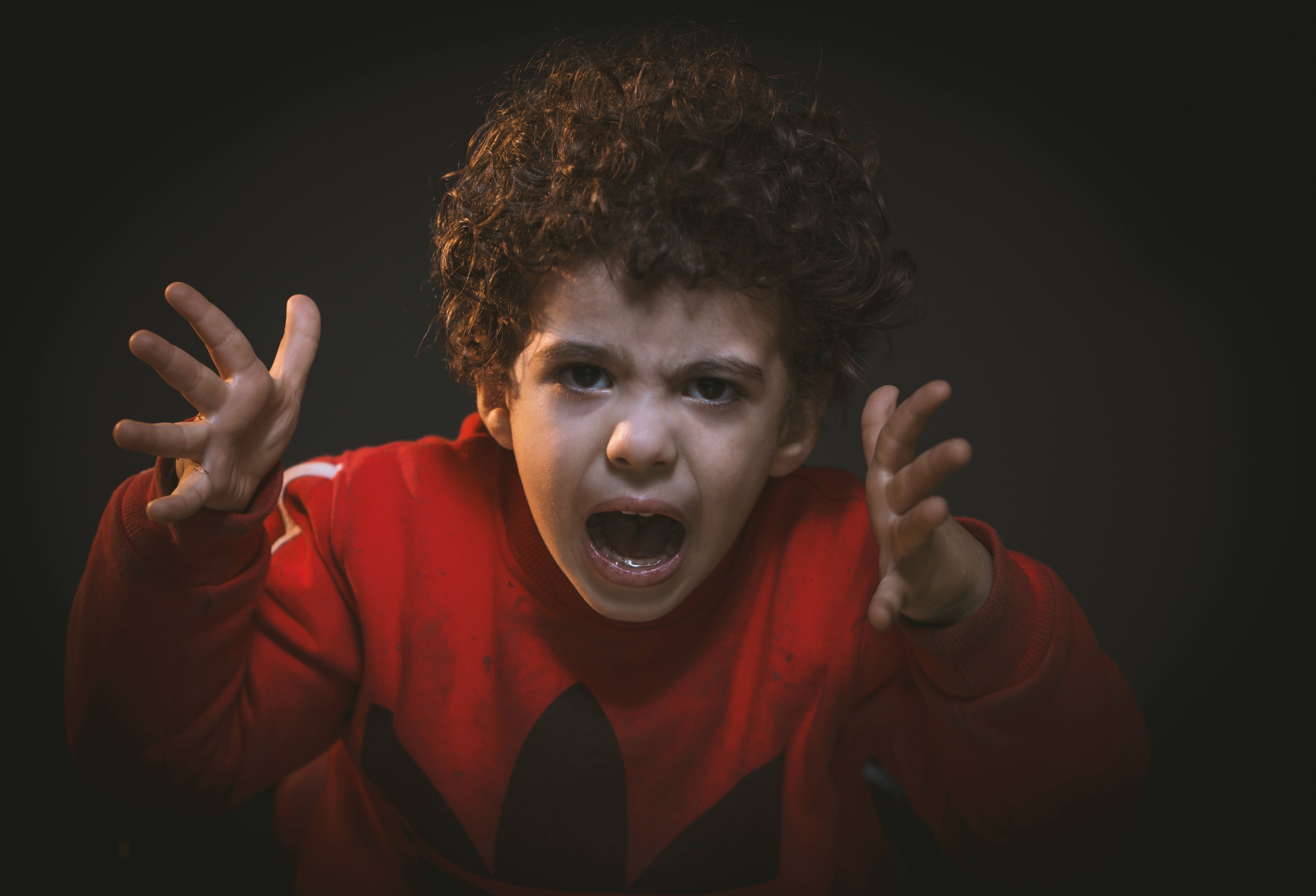 Ethan was furious after finding out it was his biological parents who wanted to adopt him. | Source: Pexels
Melissa and Doug couldn't help but shed tears as soon as Ethan said this. They had anticipated a violent reaction from Ethan, but hearing it in the flesh was something they just weren't prepared for.
"Son, if you could just allow us to explain… we are so sorry. Please, give us a chance to prove to you that we are capable of change," Melissa begged.
"Sorry? Sorry for leaving a days-old baby on the front porch of an orphanage? Yes, I know the story of how I got into the system. For years, I dreamt of having a loving family take me in. Now, I'd rather stay in the system than go with you!" Ethan yelled.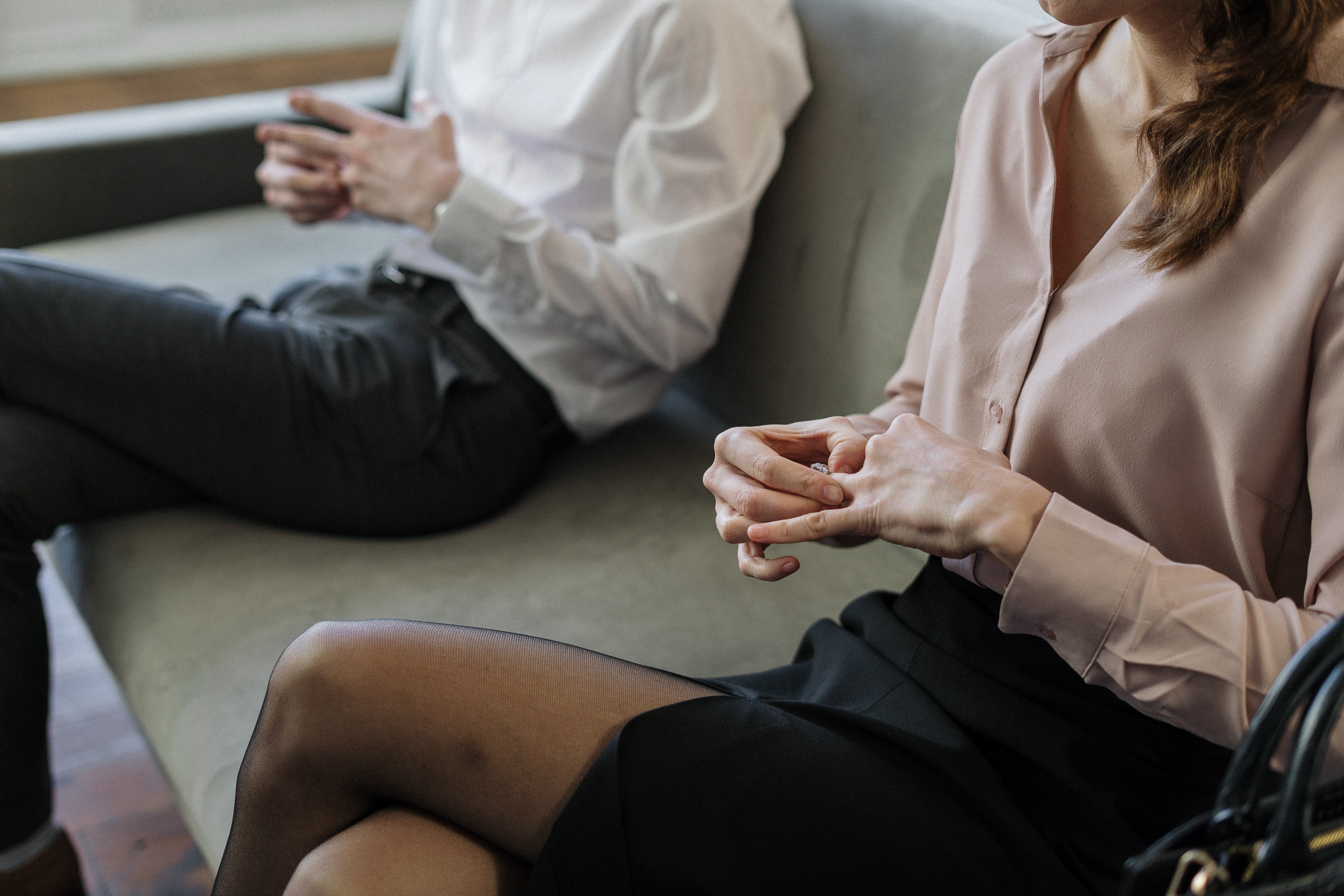 Melissa and Doug begged for Ethan to listen to them. | Source: Pexels
If Ethan was being honest, a part of him wanted to get to know his biological parents. However, he was so afraid that they would leave him a second time, and that was something he just wasn't prepared for.
After a couple of minutes, the orphanage director, Melissa, and Doug were able to calm him down. "Can you listen to us? Just give us a couple of minutes Ethan, please," Doug asked his son.
Ethan glared at Doug as he sat down on the chair. "What do you have to say?" he said in-between gritted teeth.
Melissa revealed that they left Ethan at the orphanage because, at the time, she and Doug were very poor and could not provide him with his daily needs. "I couldn't even afford to buy you diapers, sweetheart, and I didn't want you to suffer in poverty," she cried.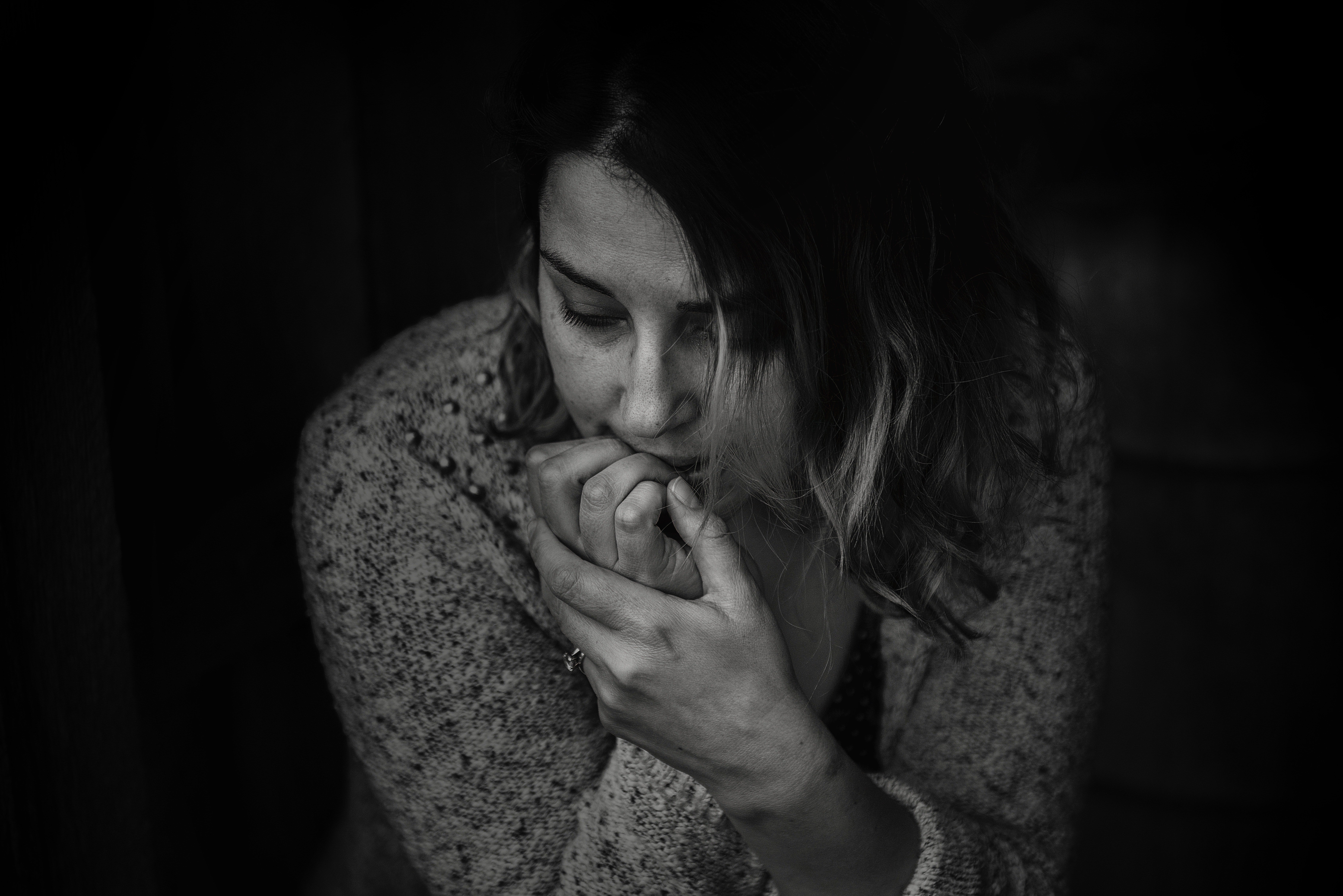 Melissa cried as she told her story. | Source: Pexels
"Your father and I had just finished college then, and we had such a hard time looking for jobs. We couldn't take care of you properly, so we thought it would be best if someone else took care of you first. It's selfish, I know, but we thought it was what was best for you," Melissa told Ethan.
"I know it's been hard for you, son. You spent 11 years wondering why we left you, and for that, we will forever be sorry. However, you were always on our minds. We worked hard for a decade to earn enough money to take you back. It took a while, but now we're ready to give you a comfortable life," Doug told Ethan.
"Through the years, we wondered whether you had already been adopted. Who wouldn't want to have you in their lives? You are a wonderful boy…" Melissa said, trying to hold Ethan's hand. "But a part of me also hoped that one day, we would meet again. When the director told me you were here, I couldn't help but cry," she told her son.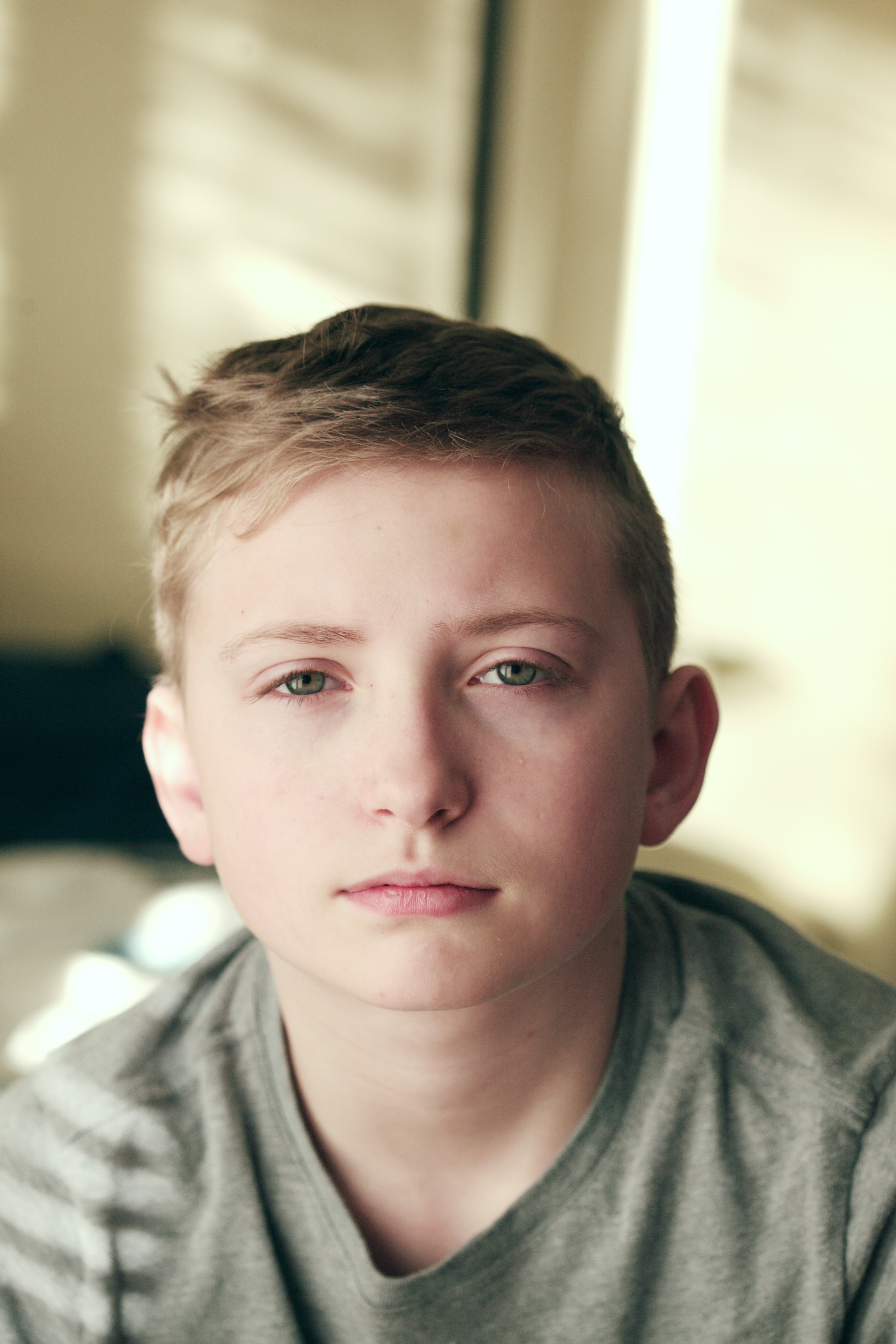 Ethan listened to the story hesitantly. | Source: Unsplash
"Please, son. Give us a chance to make it up to you. We want you to grow up in a loving home, and we promise, we will do everything we can to make you happy, and to make up for the lost time," Doug begged.
After hearing Melissa and Doug's story, Ethan was speechless for a couple of minutes. He stared at them in silence, trying to absorb everything he had just heard.
Ethan was silent for so long that Melissa and Doug were starting to accept the fact that their son didn't want to forgive them. They were mentally preparing themselves for the worst, thinking Ethan would rather stay at the orphanage than go home with them.
Melissa and Doug prepared for the worst, thinking Ethan did not want to be adopted. | Source: Pexels
However, Ethan suddenly spoke. "Let's give it a try then," he said silently. "I'm not going to lie and say I'm okay with what you did, but I'm willing to try," he clarified.
Melissa and Doug burst into tears, rushing to embrace their son. They begged for his forgiveness multiple times, before finally letting go to look him straight in the eye.
"We promise you, son. We'll do everything for you. It may take a while for you to adjust to us, but we have our whole lives ahead of us to try. Thank you for giving us a chance, son," Melissa sobbed.
Melissa and Doug wanted to prove to Ethan that they could give him a good life. | Source: Pexels
That evening, Ethan returned to his family. He and his parents slowly started building on their relationship, getting to know each other and making up for the 11 years they weren't together.
For the first couple of months, Ethan was wary of his parents. A part of him still feared that he'd be abandoned yet again, but Melissa and Doug did everything they could to assure him that they would never leave him.
Eventually, Ethan realized that after more than a decade, he finally found his home – a place where he was loved, appreciated, and well taken care of.
What can we learn from this story?
Losing trust is easy; earning it again is a lot harder. Ethan didn't trust adults because of what his parents did to him as a child. In the end, it took him a while to trust again, as he had traumas and fears of being abandoned and left behind like what happened to him in the past.
Your actions affect your child more than you know. Melissa and Doug thought leaving Ethan at the orphanage would give him a good life, but it gave him childhood traumas that he continued to cope with through the years. It is important for parents to note that every decision they make affects not just them, but their children.
Share this story with your friends. It might brighten their day and inspire them.
If you enjoyed this story, you might like this one about a poor single woman who decided to find adoptive parents for her unborn baby, only for them to give him up after his birth.
This story is inspired by the everyday lives of our readers and written by a professional writer. Any resemblance to actual names or locations is purely coincidental. All images are for illustration purposes only. Share your story with us; maybe it will change someone's life. If you would like to share your story, please send it to info@amomama.com.
Subscribe if you like this story and want to receive our top stories!