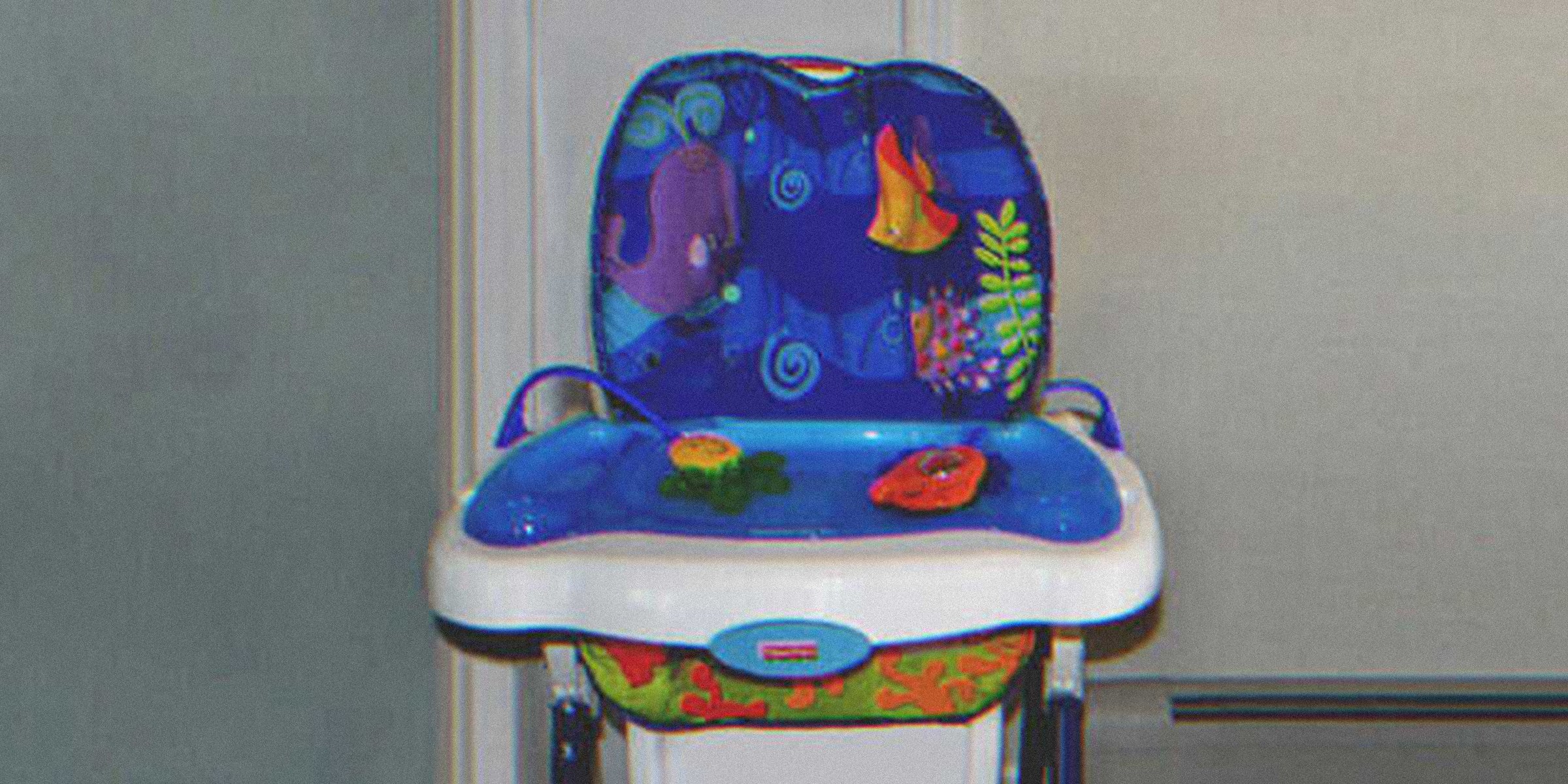 Flickr
Poor Woman Buys Old Feeding Chair for Her Baby, Finds Note Pinned on It Begging for Help — Story of the Day

A poor woman needed to buy a feeding chair for her baby, so she went to the flea market and bought one. When she got home, she realized her daughter was uncomfortable sitting on the chair because there was something pinned on the cushion, which turned out to be a note asking for help.
Daisy Wood was a 29-year-old married woman. She and her husband Bob met each other while in the foster care system, and since leaving it, stayed together ever since.
Daisy used to work as a waiter for a restaurant, but when she fell pregnant with her baby girl, Ina, she quit to take care of her full-time. Bob was a struggling artist, selling his paintings and sculptures on a busy street every single day.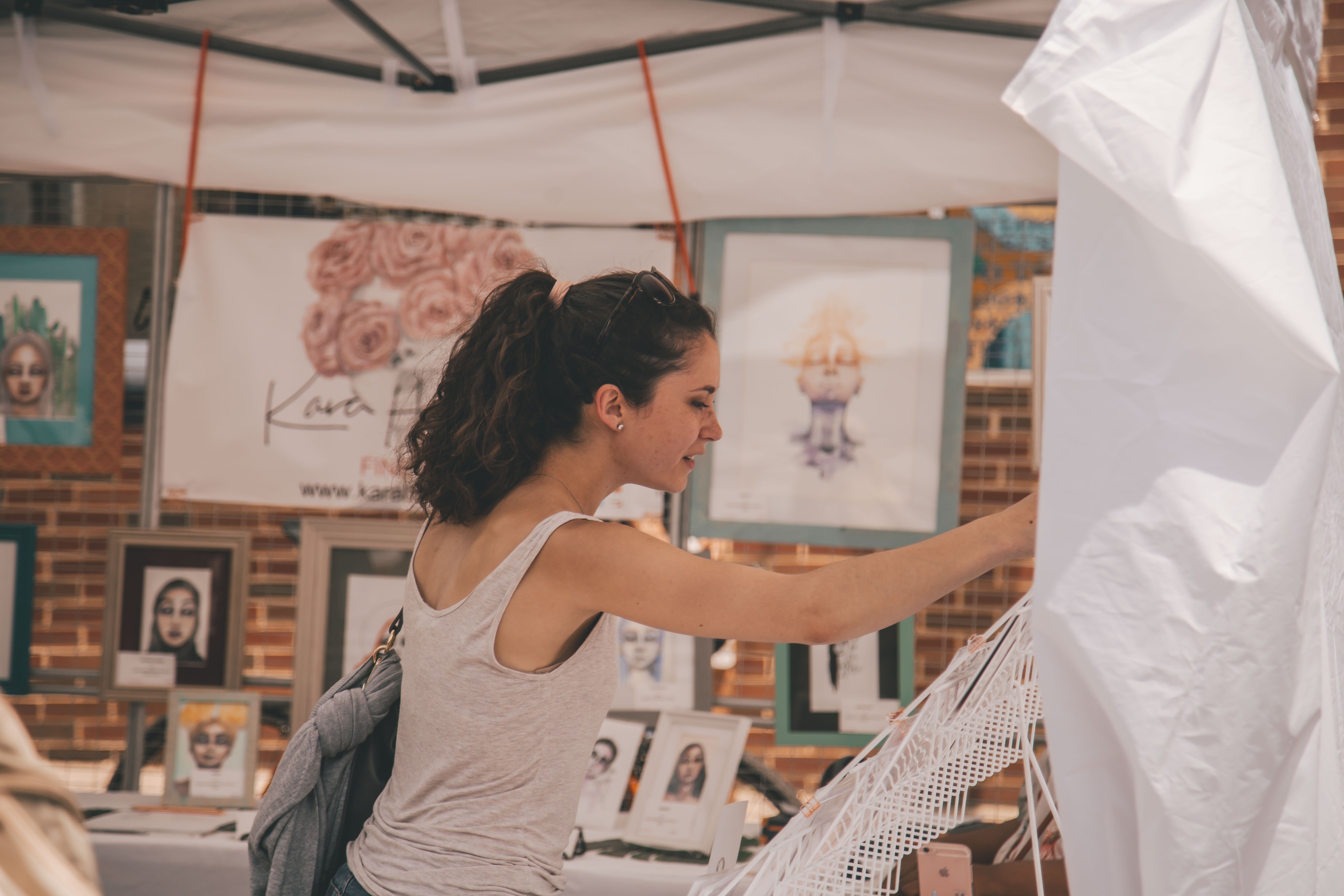 Bob put up a small stall on the street to sell his artwork. | Source: Pexels
With just enough for their everyday expenses, they usually bought their baby's things at the flea market to save on money. One day, Daisy asked Bob if they could buy Ina a feeding chair. She was turning 6 months and was about to eat solid food.
After walking around the market for a while, Daisy came across a woman's stall that sold gorgeous and well-kept baby items. She was selling a padded feeding chair for an affordable price, and Daisy wanted to buy it.
"Hi," she told the woman selling the chair. "I'd like to buy this, please. My daughter would really love this."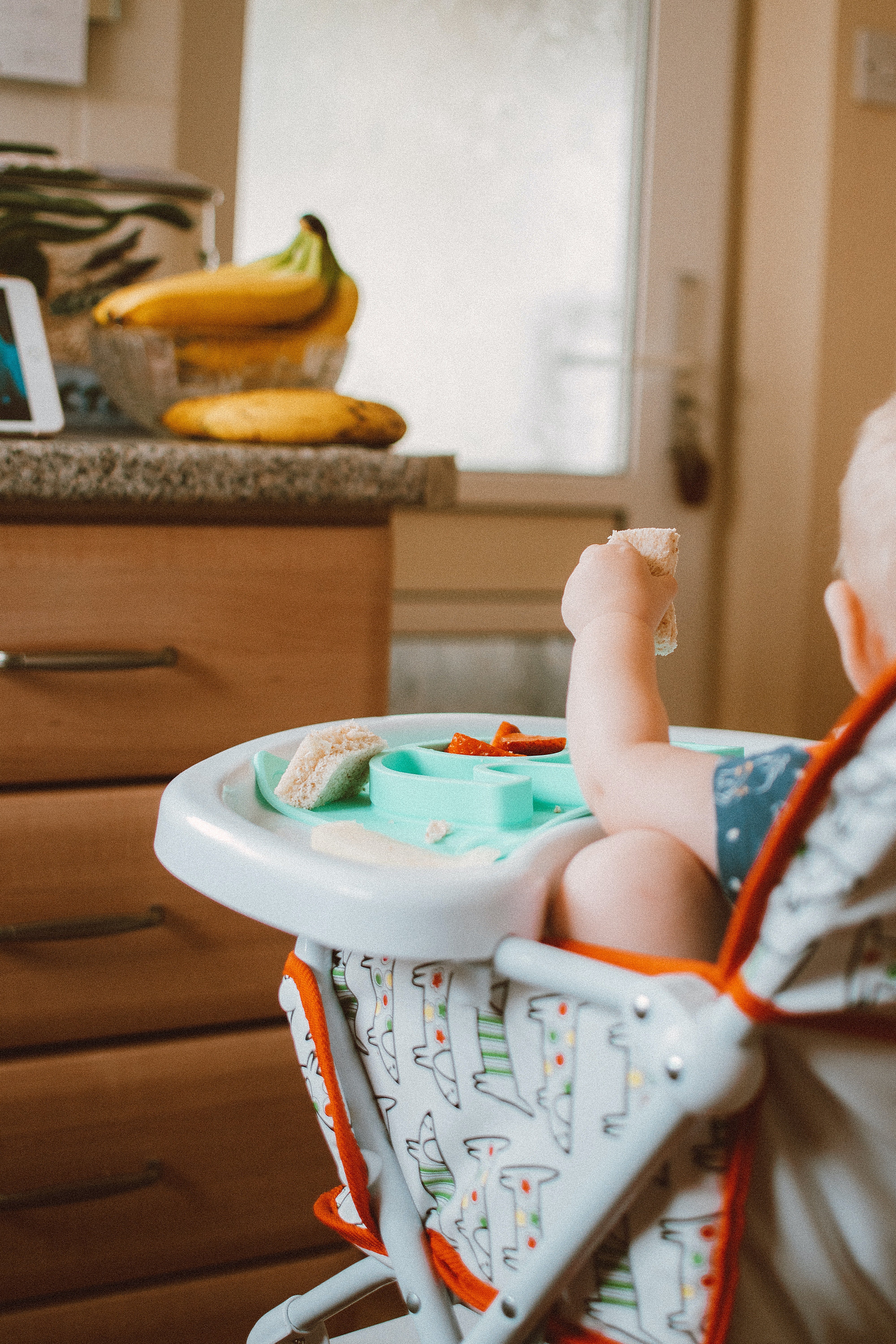 Daisy decided to buy her daughter a feeding chair. | Source: Pexels
The woman looked at Daisy quietly and nodded her head. Daisy realized the woman had been crying, as it was evident with her red eyes. "Are you alright?" she asked.
"I'm fine. Please take the chair. I hope your daughter likes it," the woman replied softly as she took the money from Daisy's hands.
Daisy excitedly picked up the chair and took it home with her. As soon as she got there, she took Ina and placed her on the chair. "Do you like it?" she asked her daughter.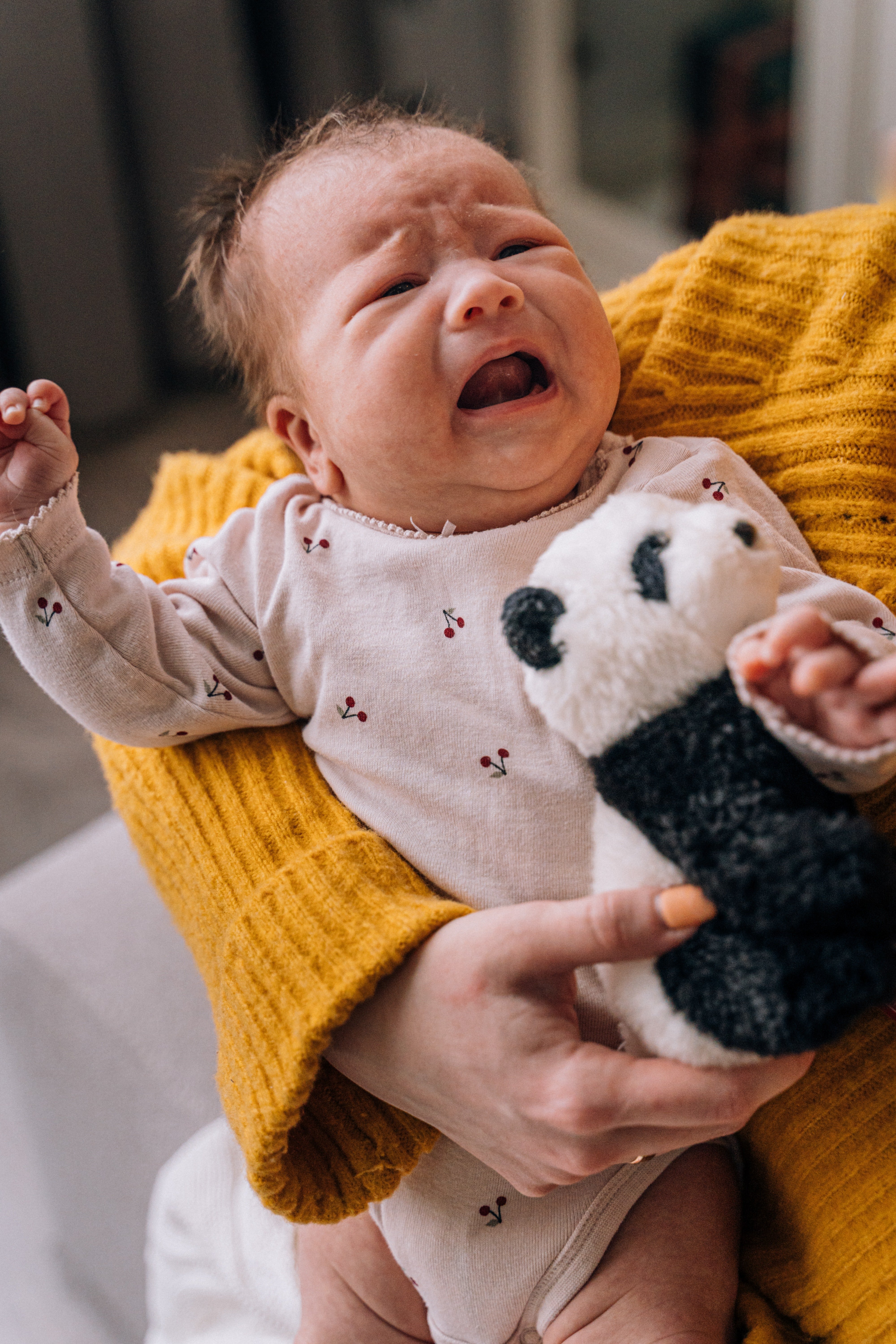 Daisy was surprised to find out that her daughter seemed to not like the chair. | Source: Pexels
Unfortunately, Ina started to cry as soon as she sat down. Confused, Daisy thought she just needed to get used to it. She picked her daughter up and rocked her back and forth before placing her down on the chair again. But the baby cried even louder.
"Huh," Daisy thought to herself. "I wonder what you don't like about it, sweetheart. It has the softest cushion," she said, patting the seat.
She took Ina in her arms and lifted the cushion to fix it and that's when she noticed a piece of paper sticking out from under the cushion, where it was pinned.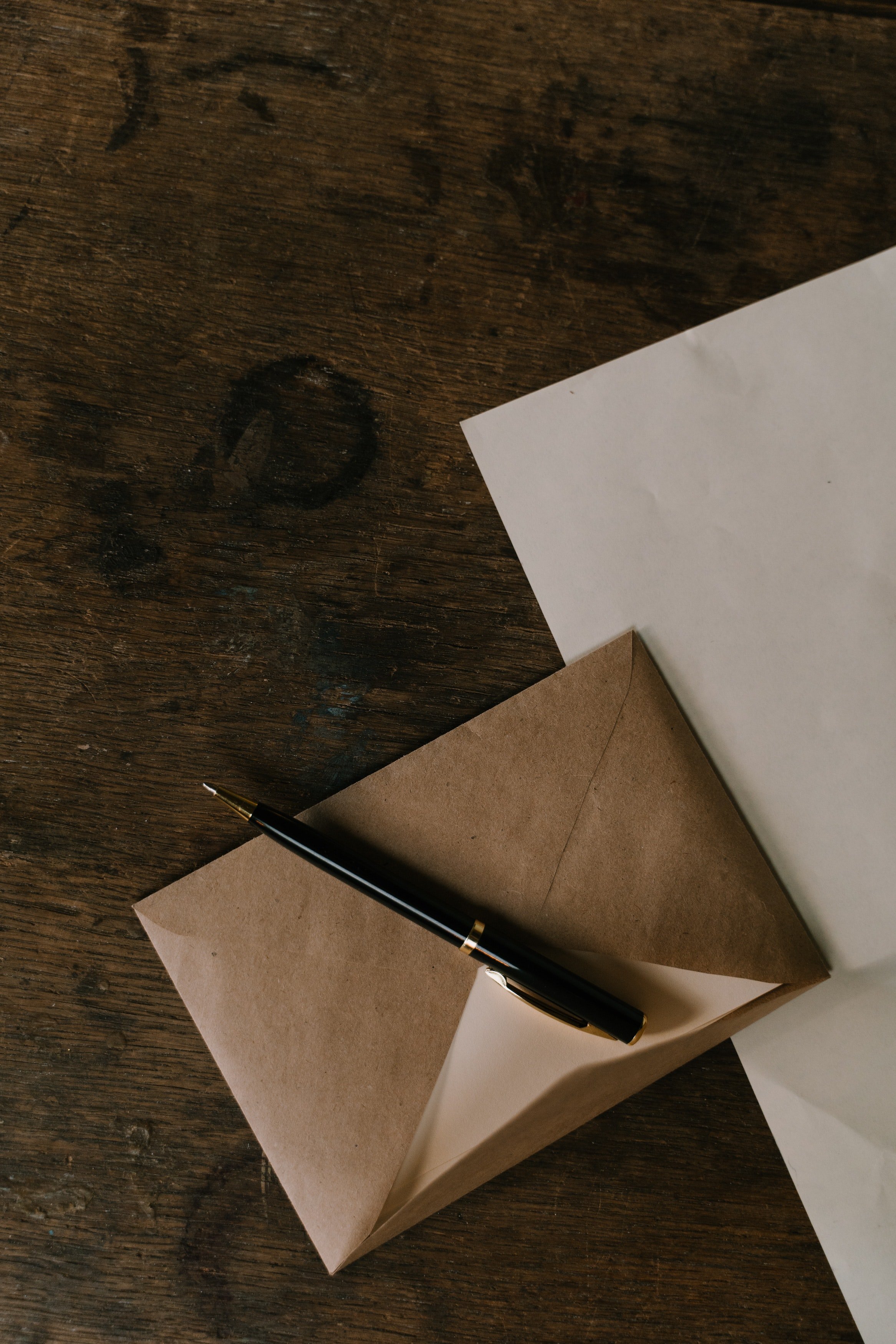 Daisy noticed there was a note pinned to the cushion when she lifted it up. | Source: Pexels
The piece of paper was folded into two, where a line immediately stuck out which prompted Daisy to open the letter quickly. It read:
"Thank you for taking this feeding chair home with you. I would have loved to keep it, but unfortunately, I never saw my baby girl grow up. I lost her, along with my husband, in a car crash, exactly a year ago.
Every day, I wonder why God took them from me and kept me alive. My little one was a fighter – she was at the hospital for months. I spent all my money on her treatment, but nothing happened. She still didn't make it.
I must be out of my mind... I don't know why I'm detailing my story to a stranger through a note. I guess this is my way of crying for help – I've been feeling alone, and writing gives me comfort. I desperately need help… I don't know how I can keep living this way.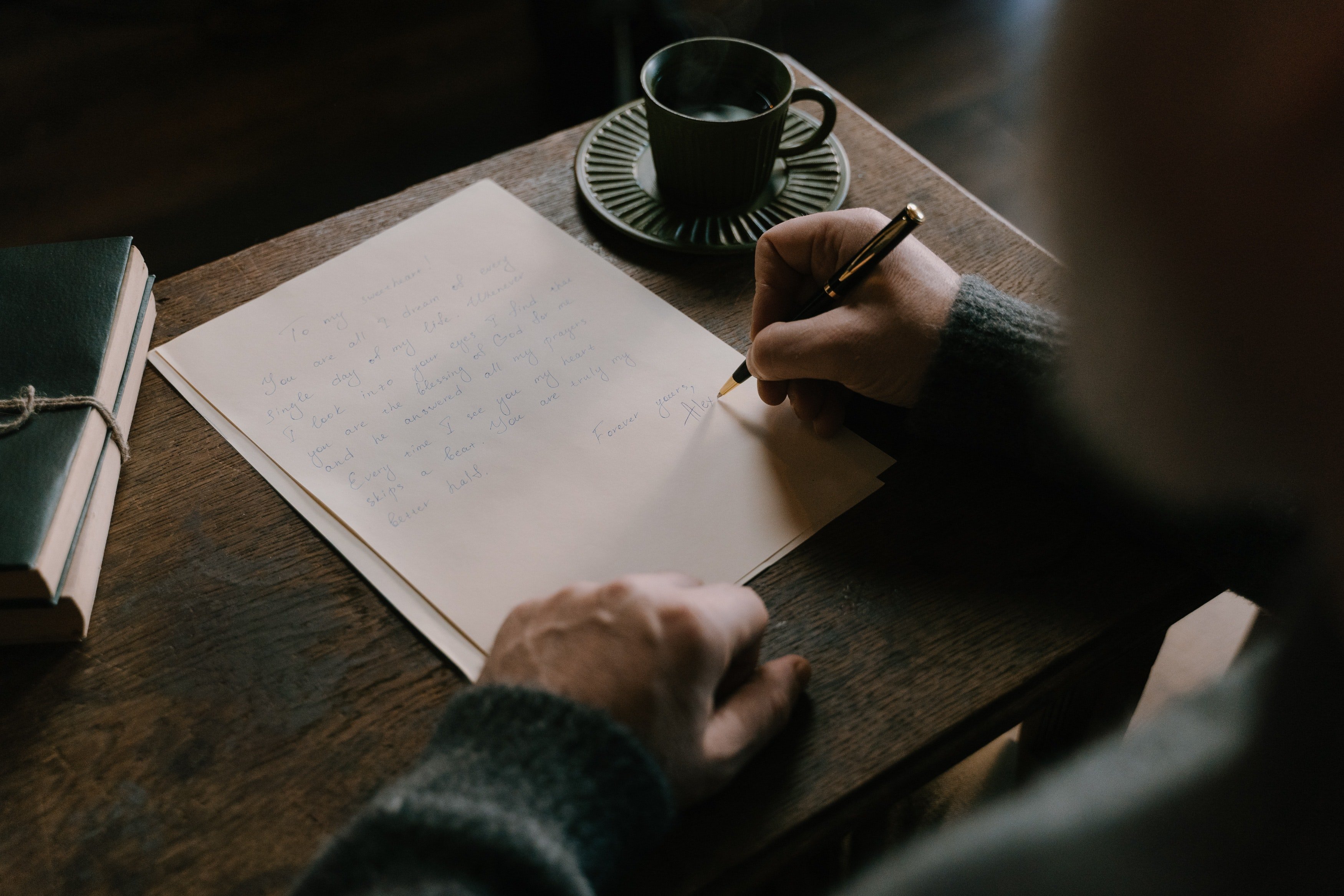 The previous owner of the feeding chair detailed her story on the note. | Source: Pexels
This chair is precious to me because it was the last thing my late husband and I picked out for our daughter when she was still alive. If you've read this far, please, take care of your daughter. I couldn't save mine."
Surprised to read such an emotional message from the chair's former owner, Daisy decided to return to the flea market the next day to find the woman who sold her the chair.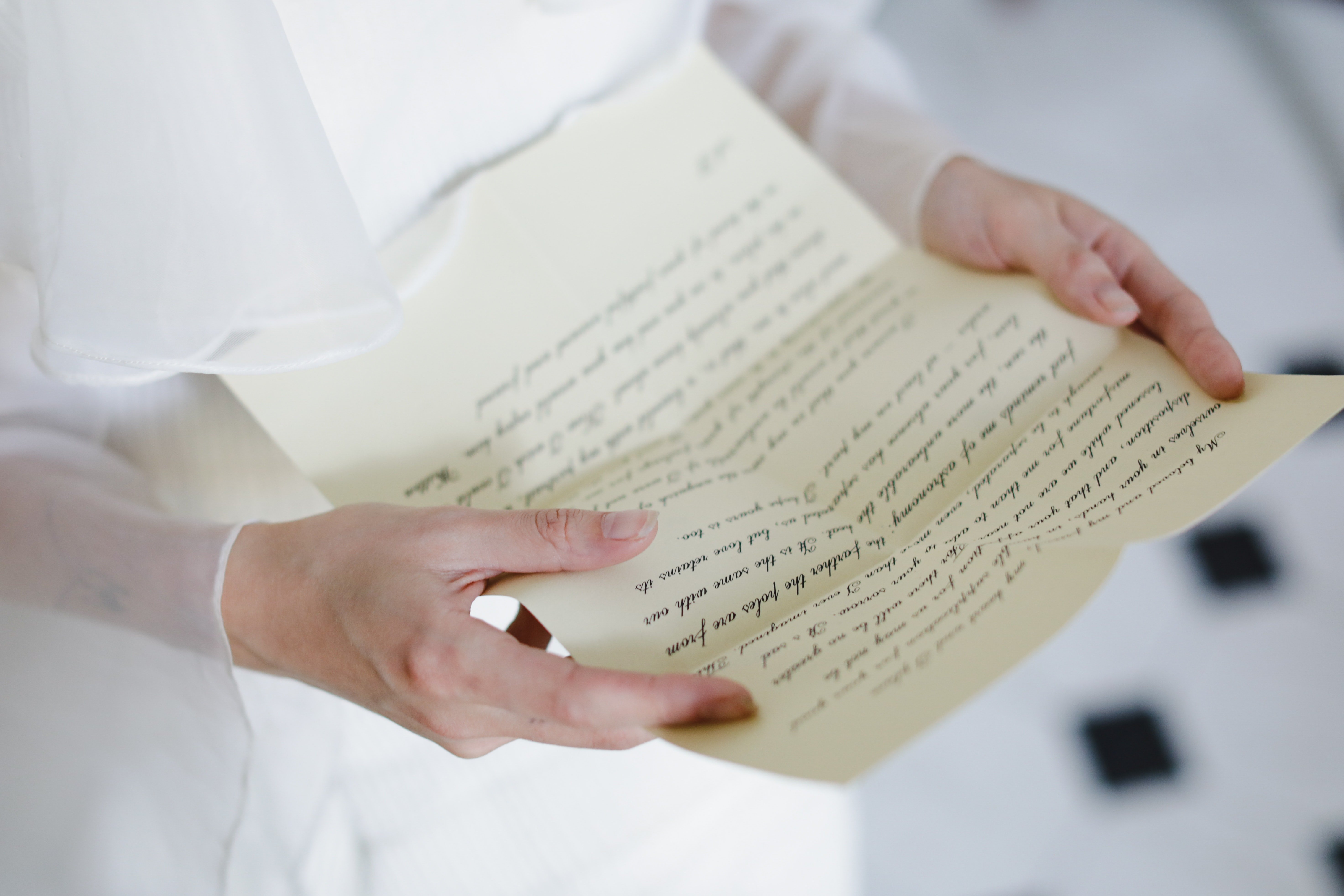 Daisy decided to return to the flea market the following day after reading the letter. | Source: Pexels
"I read your note," Daisy told her as soon as she got to the woman's stall. She was surprised, but she smiled at Daisy gently.
"I'm sorry. I'm sure you were overwhelmed by what you read. I guess I just needed a friend to talk to, and that was my way of asking for help," the woman admitted. She introduced herself as Samantha, extending her hand for Daisy to shake.
"It's alright. I'm glad I saw your message," Daisy assured Samantha. "Do you need someone to talk to? I'm all ears," she told her, and Samantha began to cry.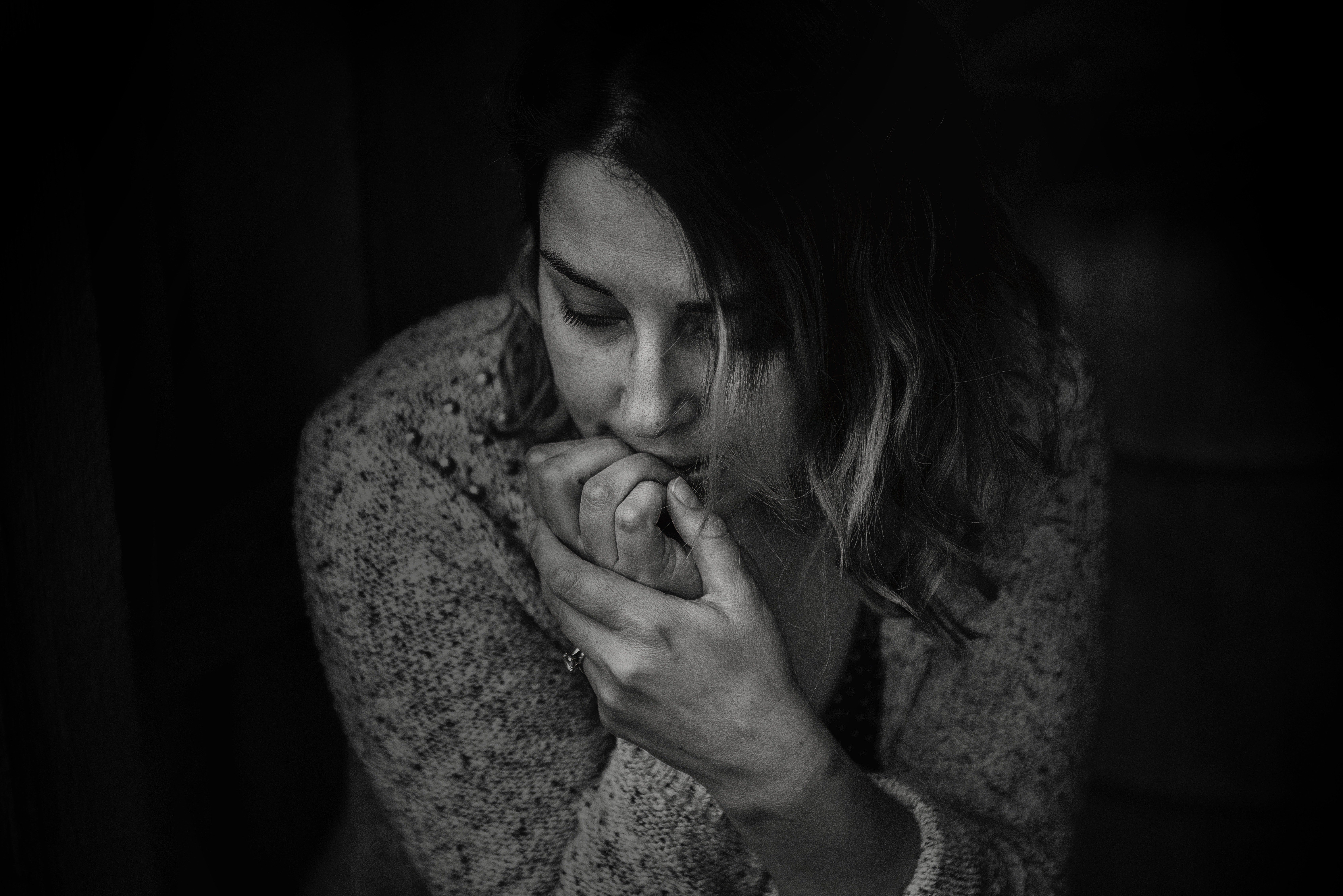 Daisy offered her time to the grieving woman in case she wanted to talk to someone. | Source: Pexels
She revealed that even though she had two more children with her at home, she still missed her old life. "I miss my daughter and husband so much, it hurts," she sobbed.
"My kids are too young to understand what happened. They are only three and five years old. I have no one to talk to at home because my late husband and I had just relocated a couple of months before the accident," Samantha explained.
"I can't help but feel alone. I sit with my grief every single day. I could no longer stand seeing my little girl's unused things at home, so I finally decided to sell at the flea market so I could take my mind off of things," she told Daisy.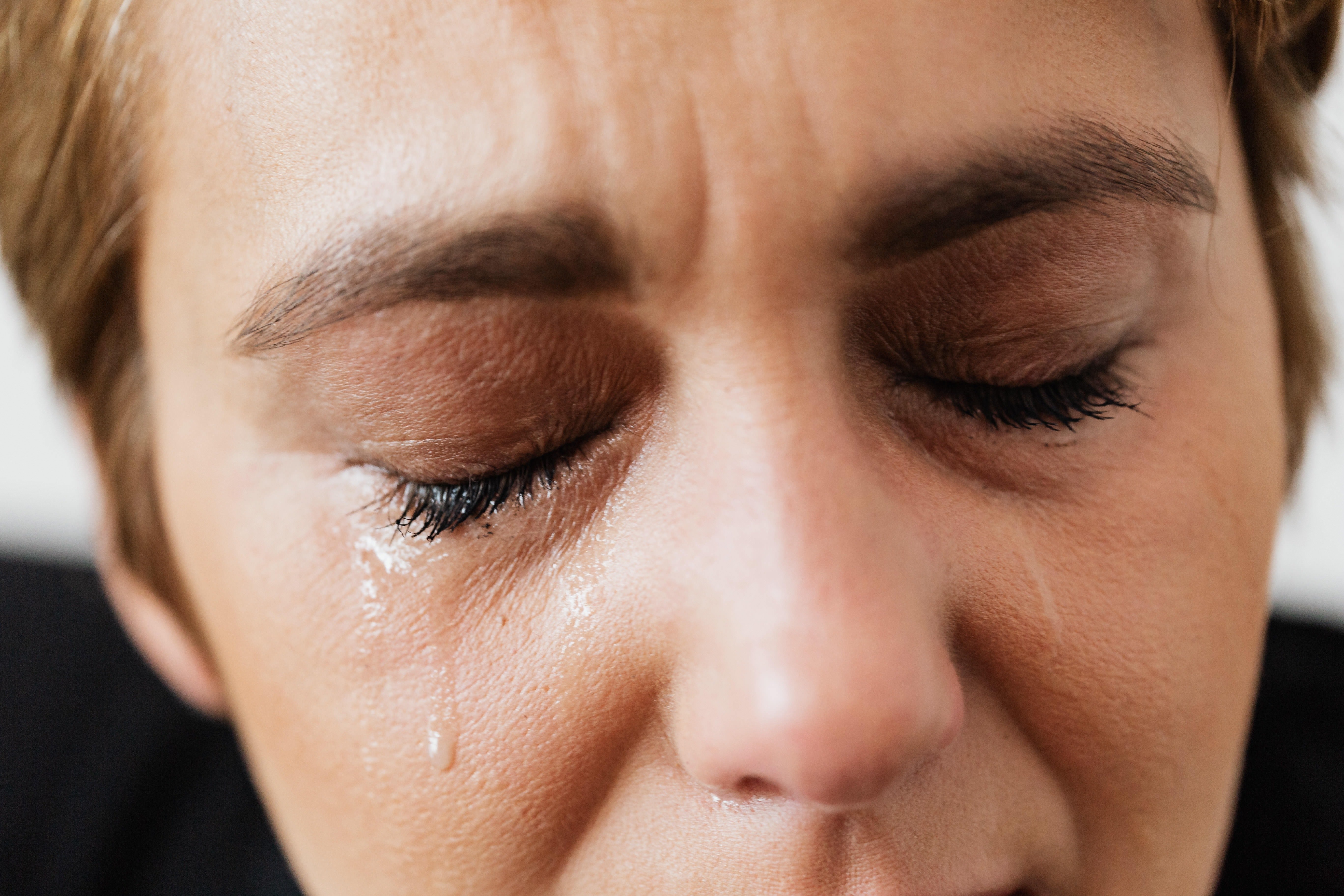 Samantha revealed that although she lost her daughter years ago, she could only get herself to let go of her things recently. | Source: Pexels
Daisy didn't know what to tell Samantha. A part of her wanted to return the feeding chair, realizing its sentimental value. However, when she began to propose this, Samantha refused.
"I can keep these things all I want, but it wouldn't turn back time and bring back my baby. I'm glad that it went to you. No matter how many other things of hers I let go of, she'd continue to live in my heart forever," Samantha assured Daisy.
Since that day, Daisy and Samantha became friends. Daisy kept Samantha company so she didn't need to spend every day drowning in her thoughts, and likewise, Samantha became a support system for Daisy.
"Why don't you get a job again?" Samantha asked Daisy one day when she complained about the mounting bills she and Bob needed to pay. "I'd be happy to take care of Ina during your work shifts. The boys could use a playmate anyway," Samantha offered.
Daisy was grateful that Samantha was willing to help her in such a way. Together, they looked for a good job for Daisy to do part-time, so she could help Bob pay for their bills. Samantha would come over to Daisy's home with her two sons, where they'd take care of baby Ina until Bob and Daisy returned home from a day's work.
What can we learn from this story?
Don't be afraid to ask for help. Samantha bottled up her emotions through the years after losing her daughter and husband in an accident. Years later, she finally asked for help by writing a letter and placing it on one of the baby items she was selling at the flea market.
It's never too late for new beginnings. Samantha grieved the loss of her child and husband for years, only to begin again years later with the help of her two kids and a new friend. Likewise, Daisy and Bob had a hard time making ends meet, but with a bit of encouragement from a new friend, Daisy was able to find a good part-time job that allowed her family to live life more comfortably.
Share this story with your friends. It might brighten their day and inspire them.
If you enjoyed this story, you might like this one about a poor mom who bought baby shoes at the flea market for her little girl, only to hear a crackling sound from inside when she put them on her baby.
This story is inspired by the everyday lives of our readers and written by a professional writer. Any resemblance to actual names or locations is purely coincidental. All images are for illustration purposes only. Share your story with us; maybe it will change someone's life. If you would like to share your story, please send it to info@amomama.com.
Subscribe if you like this story and want to receive our top stories!