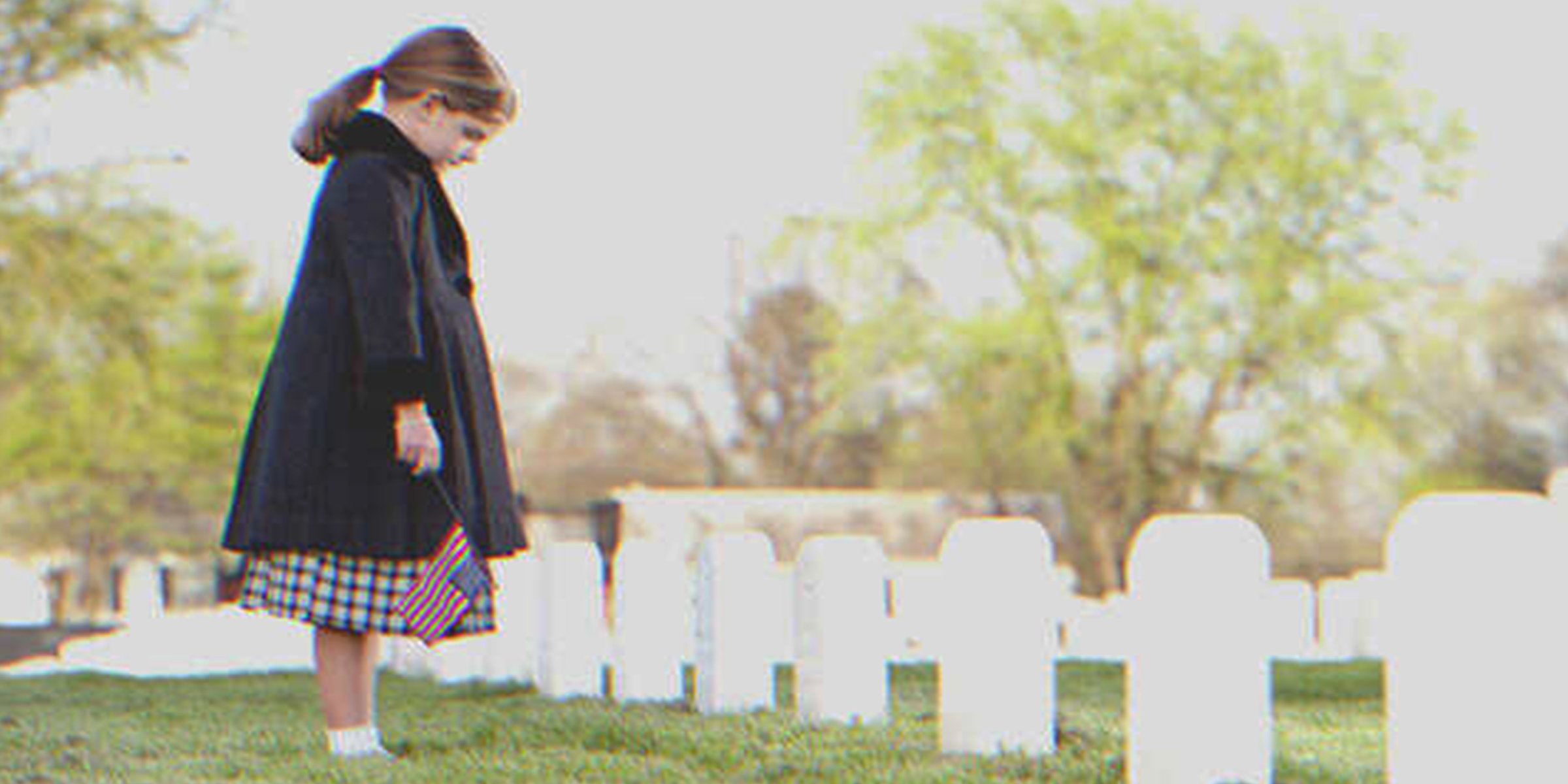 Getty Images
Every Day Girl Runs Away from Stepmother to Military Dad's Grave, She Finds Note from Him There – Story of the Day

After her father died in battle, a young girl was left in the care of her cruel stepmother. Every day, she'd escape home to visit her dad's grave, only to find a note from him there one day.
Mary was an 8-year-old girl once raised by her single father, David. Her mom died during childbirth, during which her father was already on active duty in the US military.
Although the military no longer accepted single parents to enlist, because David was already in the army when he became a widower, he was given family care benefits that allowed Mary to live with him in the military camp.
For illustration purposes only. | Source: Pexels
It wasn't easy for David to juggle being a dad and a soldier. He would be gone most days, and Mary was left with other military children in the camp's government-provided daycare center.
When Mary was four years old, David met a lovely woman named Emily. She was a nurse at the military camp he was assigned to, and they got along well.
David noticed that Emily acted warm and motherly towards Mary. Seeing this assured him that he had made the right decision in dating Emily and soon asked for her hand in marriage.
"I can see all the good qualities of a wife and mother in you, Emily," David told her. "If you'd have us, I would love to be your husband..." he started to say.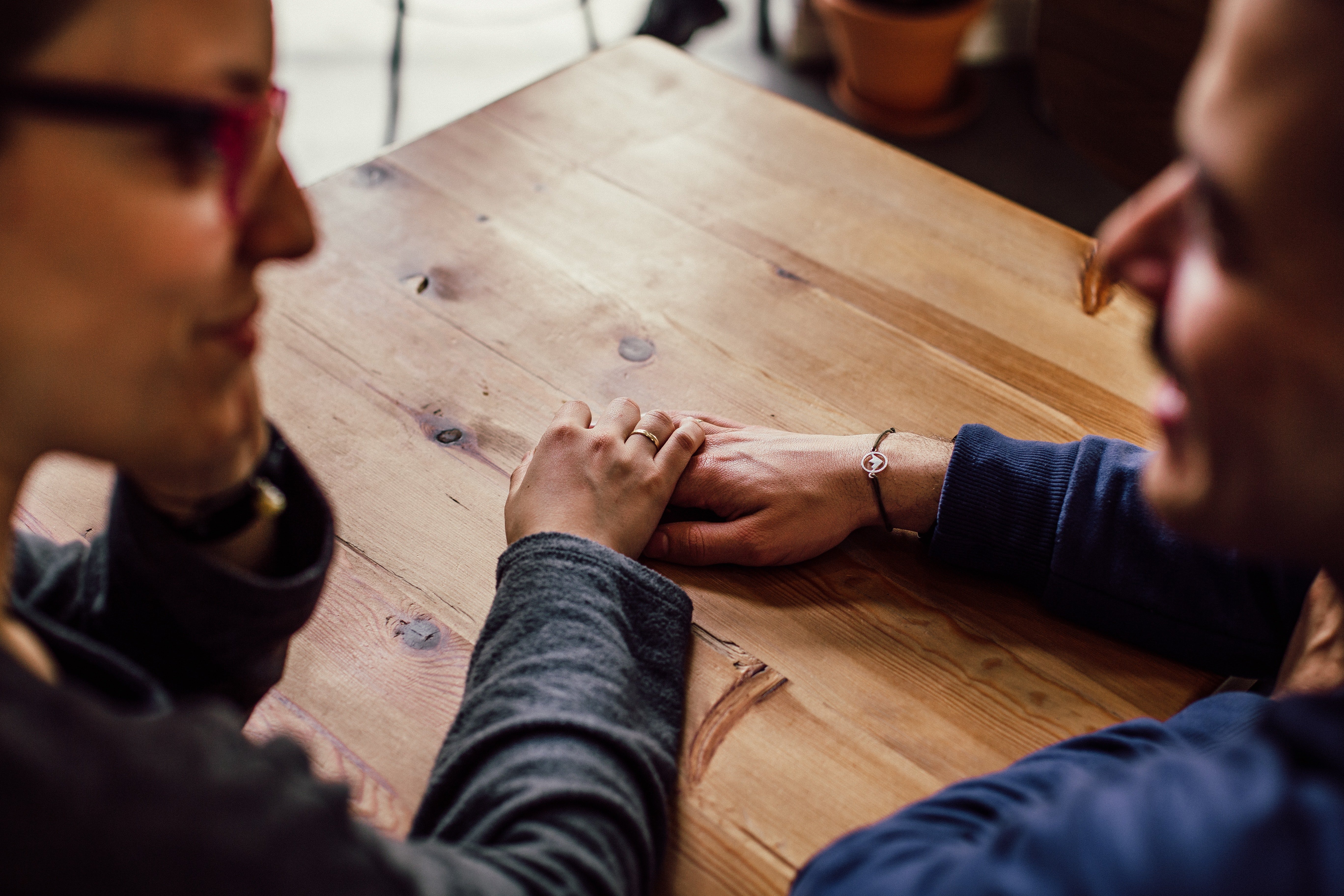 For illustration purposes only. | Source: Pexels
Upon hearing this, Emily's eyes watered, and she excitedly extended her hand for David to place a ring. "And Mary would love to be your daughter," David added.
Emily suddenly twitched. The smile on her face quickly vanished, but when she soon realized this, she put up a front and pretended to be touched.
"I would LOVE to be your wife," she said, embracing David. "Of course, I'd love to be Mary's mom, too. She flashed a fake smile on her face.
Little did David know, Emily was only motherly towards Mary whenever he was there. When he wasn't around, Emily ignored Mary because she was a constant reminder of David's previous relationship.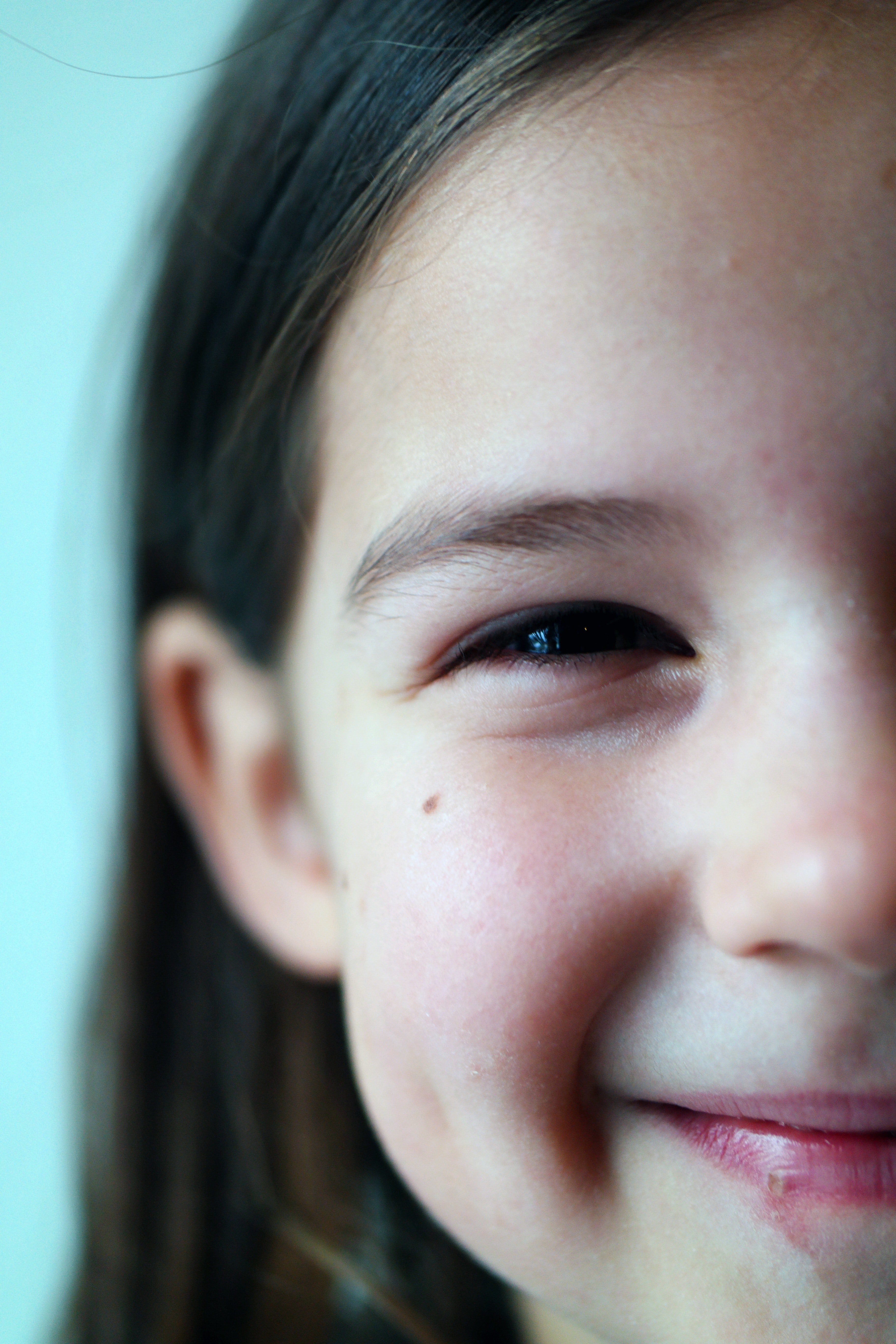 For illustration purposes only. | Source: Pexels
"Mom, can we play a board game together?" Mary once asked Emily when David wasn't around. Emily simply scoffed at her and shook her head.
"You don't have to call me mom when David isn't around. We both know I'm not your mom," she replied coldly, which hurt Mary's feelings. She wanted a good relationship with Emily, but it seemed impossible.
Another four years passed, and Emily, David, and Mary continued living in the camp. During that time, Mary was an eight-year-old girl in elementary school with the rest of the military children, and Emily was working as a nurse.
Through the years, Mary tried reaching out to David about Emily's hostility towards her. David would always shrug this off and assure her that Emily loved her. "She must be just tired from work, sweetheart. Don't worry; your mom loves you," he'd reply.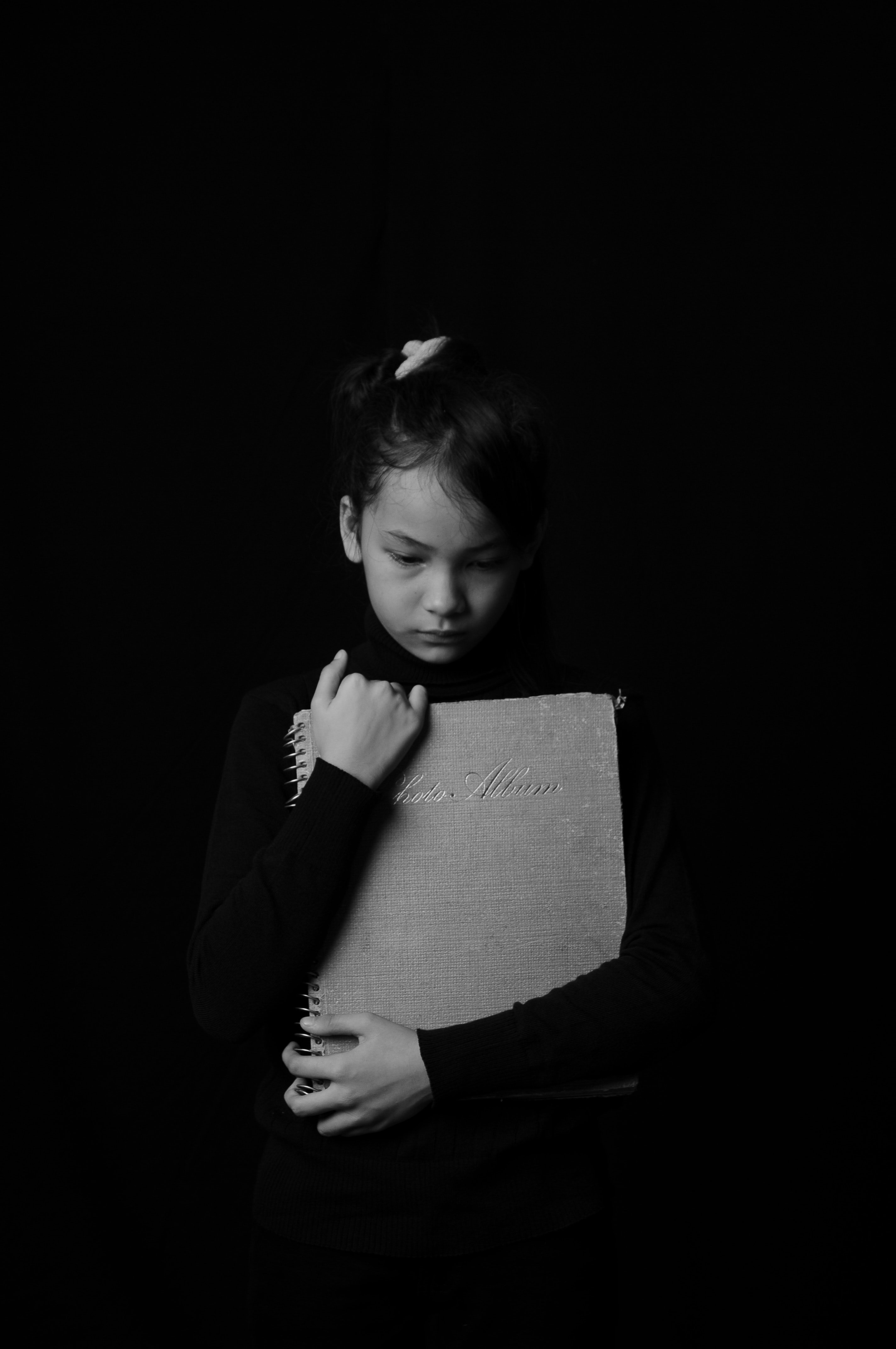 For illustration purposes only. | Source: Pexels
Mary's worst nightmare came when David was deployed to a conflict-ridden area to restore peace and order with his comrades. David asked Emily to take care of Mary, but she was not pleased. She lashed out at the little girl when David left, prompting Mary to run away from their cottage.
One day, Mary and Emily were called to the general's office, where they received terrible news. "I'm sorry for breaking this news to you, but while trying to maintain order, David and a couple of his comrades died in battle," he revealed.
Mary felt the world stop upon hearing this, then she broke down in tears. Her only family, her hero, was gone. "No!" Mary yelled, falling to the ground. "It can't be!" she cried.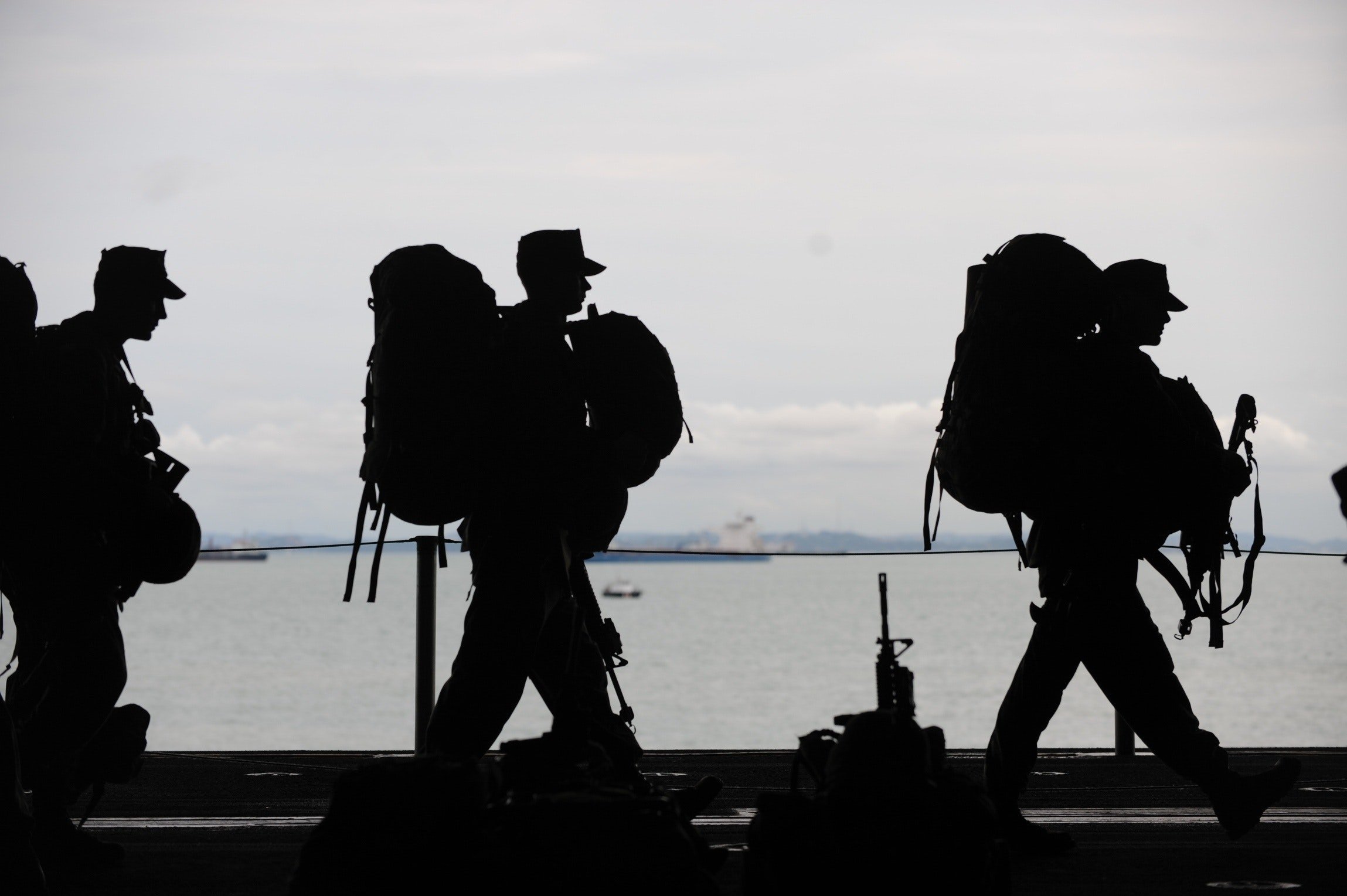 For illustration purposes only. | Source: Pexels
Meanwhile, Emily was crying, but for an entirely different reason. Although she would miss her husband, she dreaded spending the rest of her life raising a child that wasn't hers. When they returned to their cottage after the painful announcement, this started to dawn on her some more.
"Mom," Mary cried, trying to hug her. "What do we do now?" she asked.
Emily kept her hands to the side as Mary hugged her. "I don't know what to do with you either. Leave me alone. I need time alone!" she said, walking away and shutting her bedroom door on Mary's face.
Since that day, Mary tried to stay out longer so she wouldn't have to hear her stepmother yell at her. Because she had to take the school bus back to the camp with the rest of the kids, the only place she could go and quietly pass the time was at her father's grave.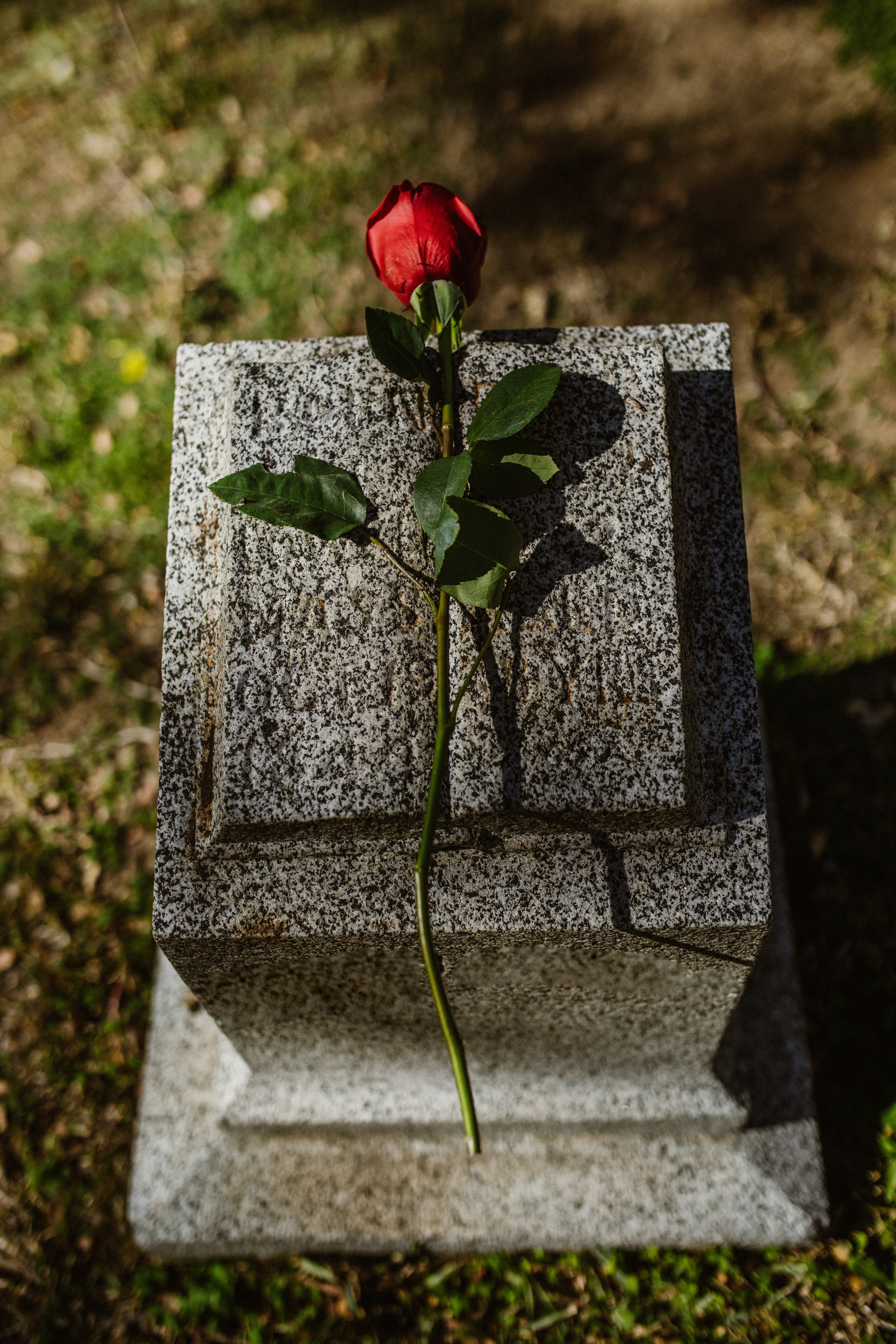 For illustration purposes only. | Source: Pexels
Mary visited her dad every day, and while there were days she'd casually tell him stories about her day, there were also other days when she'd weep bitterly and ask her dad to take her away. "What did I do to deserve this, dad? I miss you so much. Please, come back," she sobbed.
One day, Mary missed her dad more after experiencing a bad day at school. As she sat quietly in front of his grave, she noticed a letter on the floor. Mary had to look twice upon realizing it was from her dad. She quickly opened it and started reading:
"Dear Mary,
How are you there at home, sweetheart? I hope to return to you and your mom soon because I miss you both dearly. I know how much you hate not having daddy around, so when I get home, I'm going to ask my commander if I could take an in-camp position in the military instead. How does that sound, sweetheart?"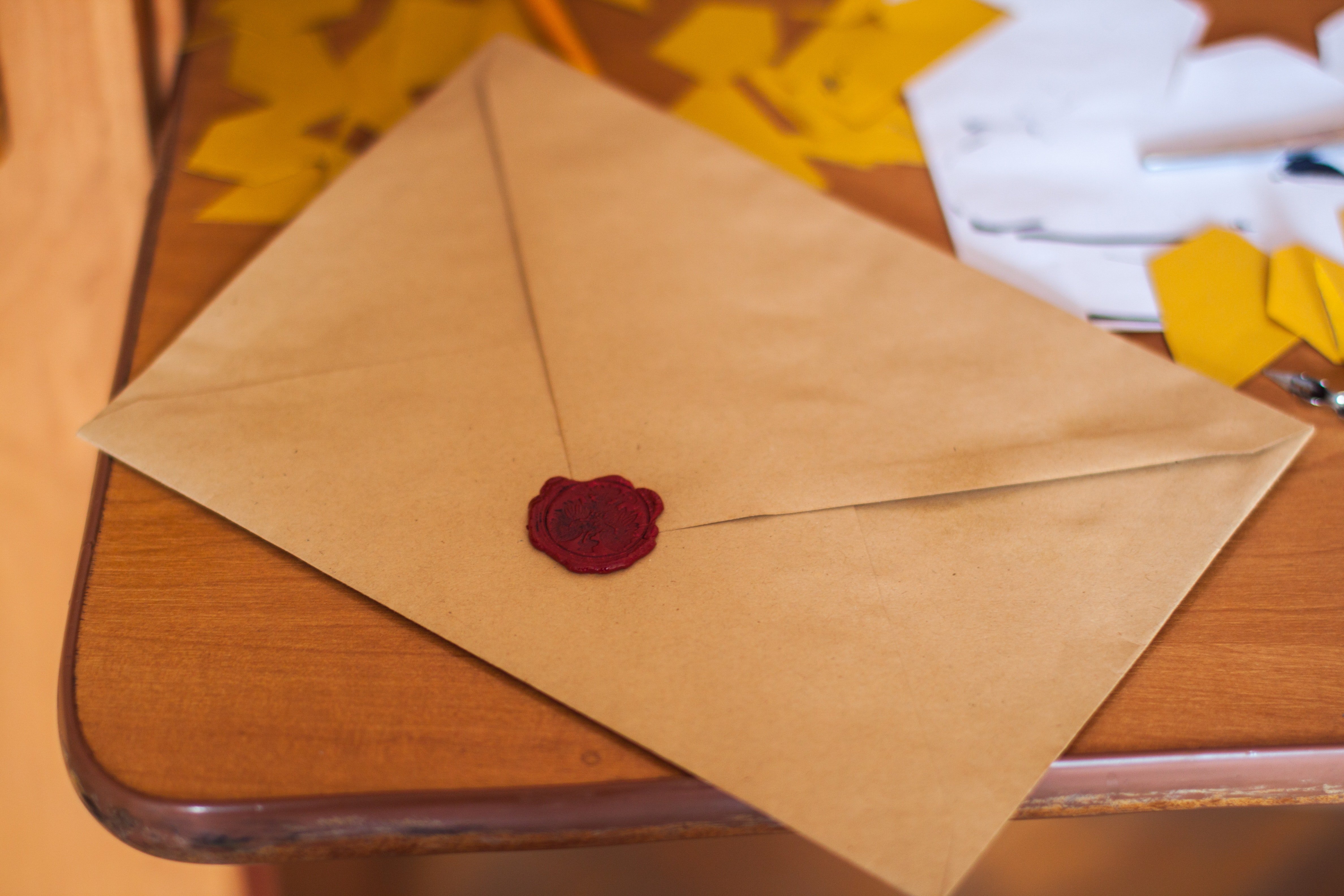 For illustration purposes only. | Source: Pexels
"I know how complicated your relationship is with your mom Emily. I might not speak out about it, but I see it. I wish my presence could remedy the situation because I want us to be a real, happy family. I know you'd like that too, right, sweetheart?
I know you long for a mom, and even though it doesn't seem like it, I know Emily would be a great mom. Just give it some time, sweetheart. When I get home, I promise to make things right within our family. For now, hug your mom and pretend I'm right there with the both of you. I love you more than life, Dad."
Mary sobbed. "If only you knew, dad," she said between cries. She picked up the letter and ran home, bursting through the door.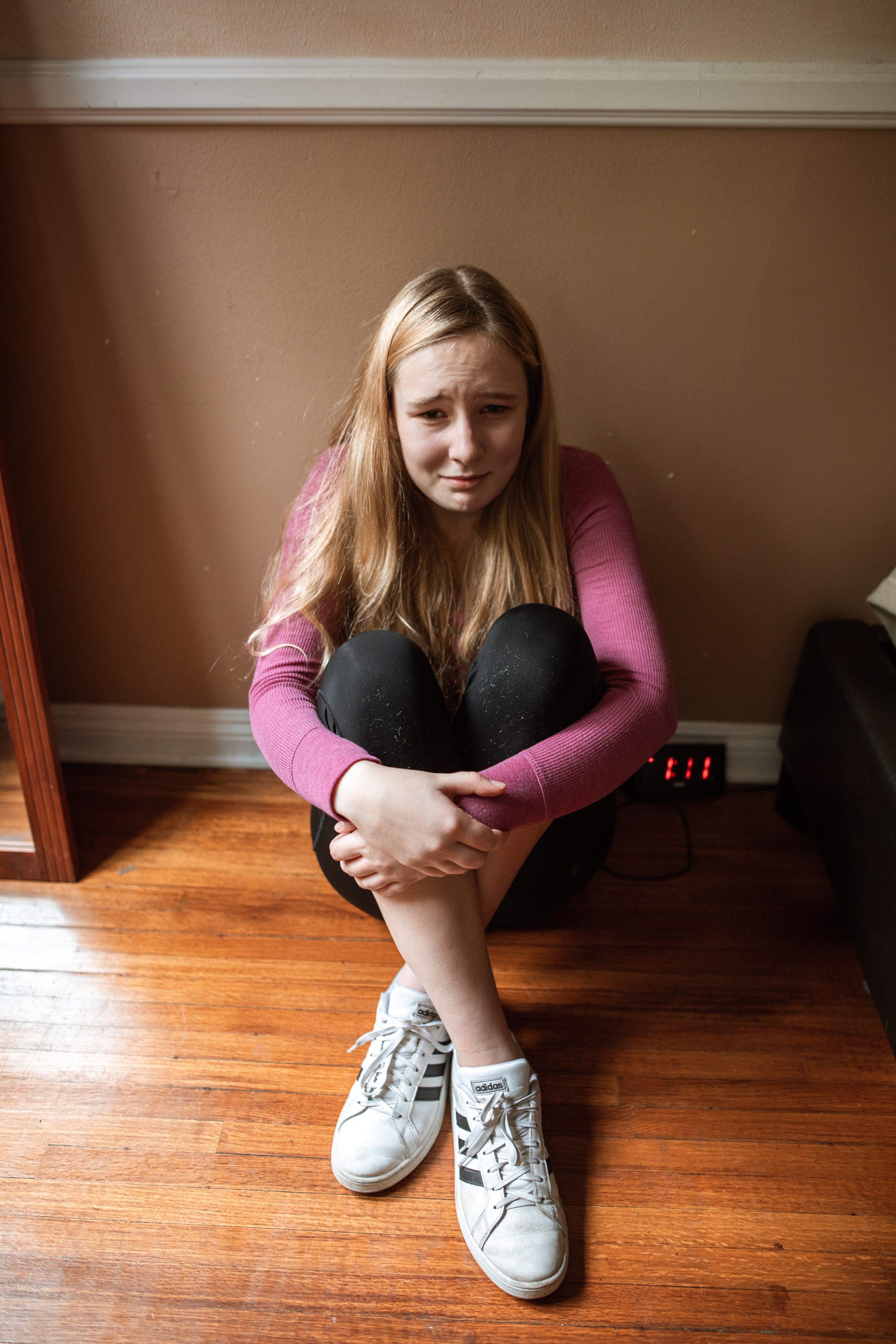 For illustration purposes only. | Source: Pexels
"MARY! What are you being so loud for?!" Emily yelled from the living room. Mary saw her stepmom angrily walking toward her. She handed Emily the letter before running to her room.
Emily read the letter from David and began to cry. She realized how terrible she had been to Mary, an innocent child dealing with the wrong cards in life. "Oh, David," she sighed. "I'm so sorry."
Emily entered Mary's room and hugged her tight. "I'm sorry, Mary. I did not understand how important it was for David for us to be a happy family. All along, I felt he only wanted me around because he wanted someone to care for you, but the truth was, he really wanted me to be a part of your family."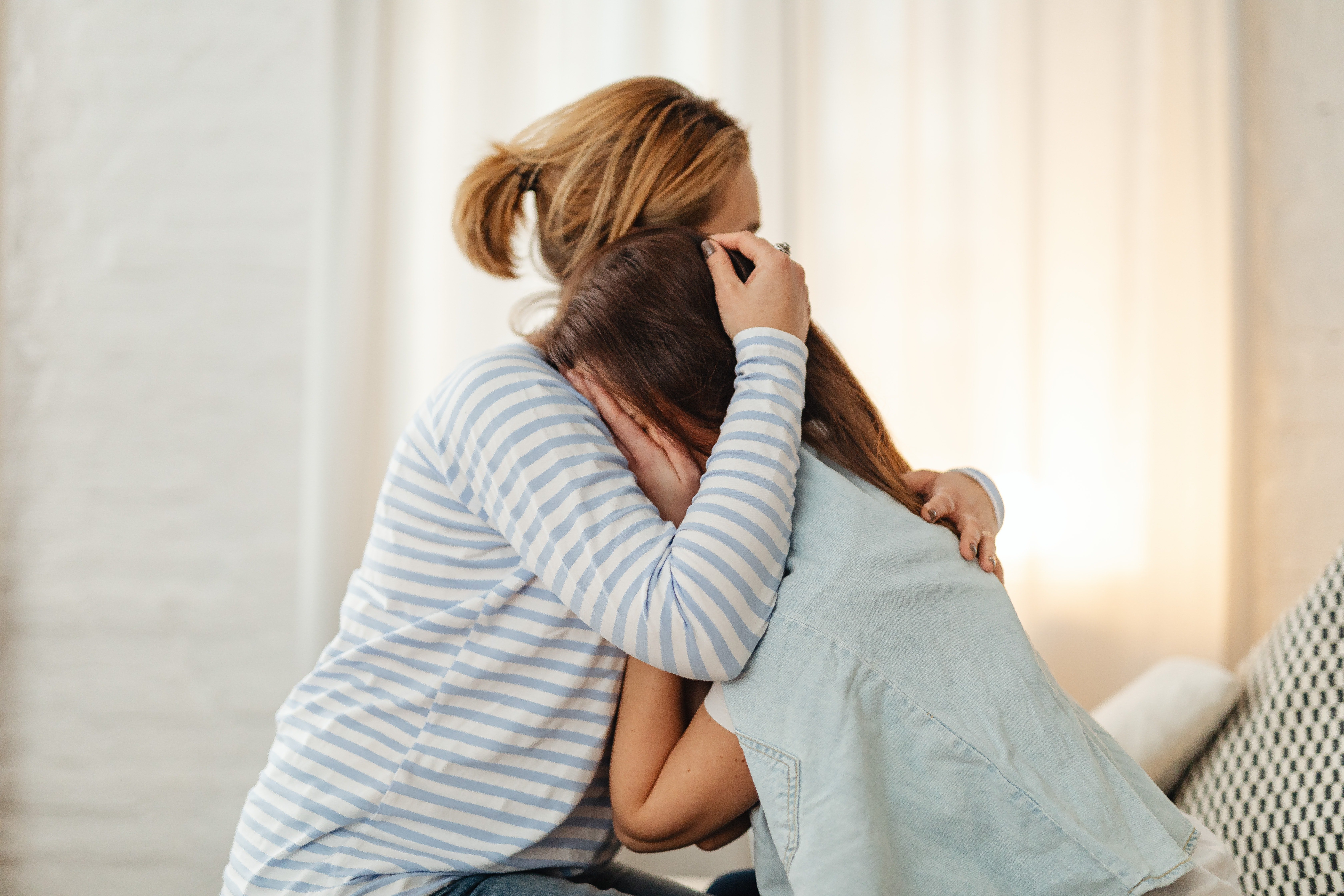 For illustration purposes only. | Source: Pexels
"I promise I will do better, sweetheart. I hope you can forgive me," Emily cried.
Since that day, Mary and Emily's relationship improved. They visited David's grave together and spent time together every day after work and school.
During David's death anniversary, they learned that the letter was written by David a couple of days before he died in battle. His comrade found it, and while visiting David's grave, he decided to leave it there, hoping Mary would find it.
Emily and Mary thanked the man profusely because it was through him that they became a real family. They continued to honor David while happily working on their relationship as mother and daughter every day.
What can we learn from this story?
Don't take your frustrations out on a child. It took Emily years to realize that Mary shouldn't be blamed for existing. She thought Mary was a constant reminder of her husband David's previous relationship, without realizing that Mary was not at fault and simply wanted a mother figure in her life.
Family doesn't always have to mean blood. Emily used to think that Mary wasn't her child because she did not give birth to her. It was only when David died that she slowly realized that Mary saw her as a mom not because she needed someone to care for her but because she genuinely wanted a happy family.
Share this story with your friends. It might brighten their day and inspire them.
If you enjoyed this story, you might like this one about a boy who cried at his mom's grave, saying, "take me with you," before suddenly feeling a woman's hand on his shoulder.
This piece is inspired by stories from the everyday lives of our readers and written by a professional writer. Any resemblance to actual names or locations is purely coincidental. All images are for illustration purposes only. Share your story with us; maybe it will change someone's life. If you would like to share your story, please send it to info@amomama.com.
Subscribe if you like this story and want to receive our top stories!