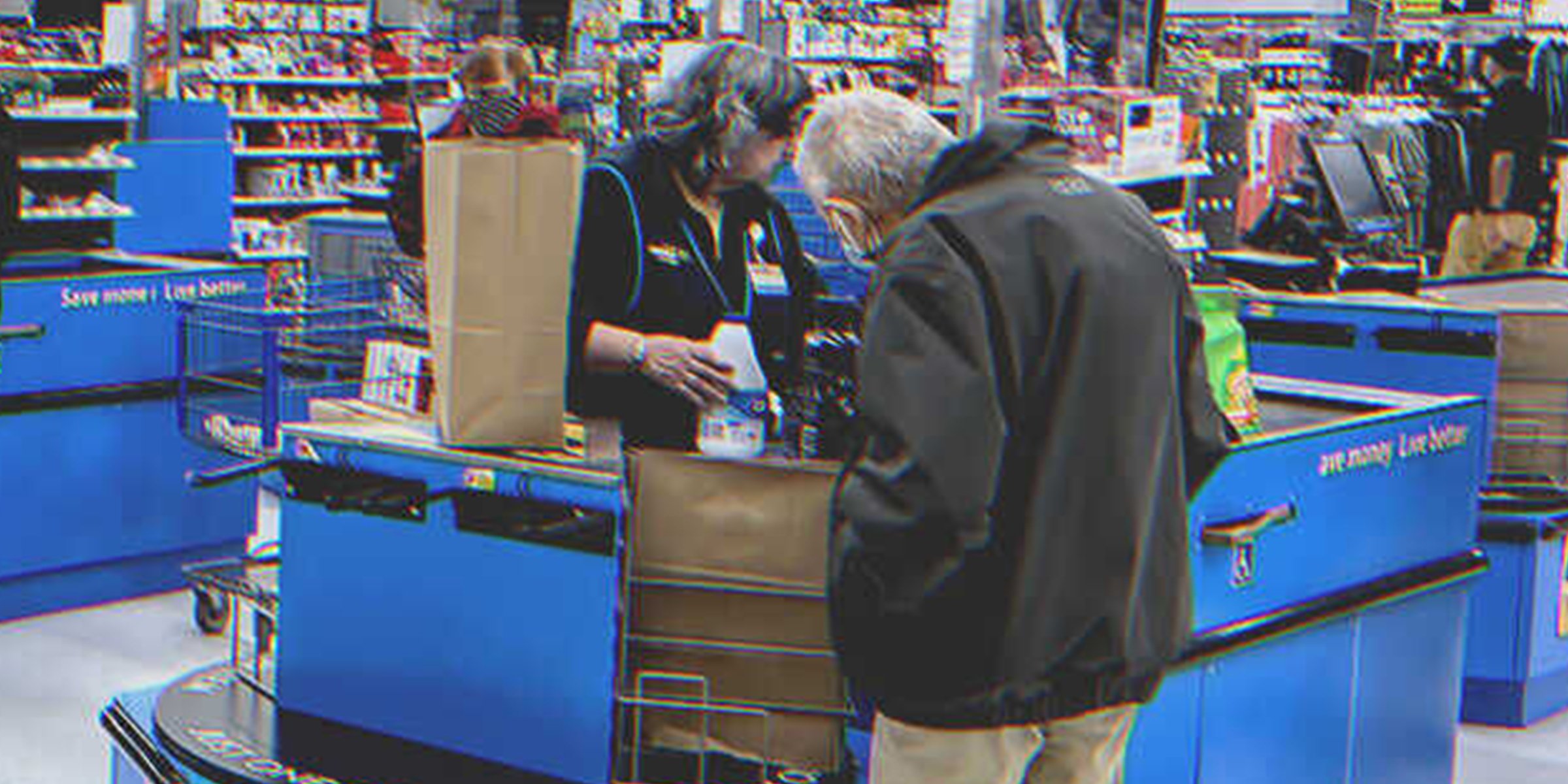 Shutterstock
Homeless Man Steps in When Cashier Shames Elderly Veteran, Gets High-Paying Job Right After – Story of the Day

When a veteran is disrespected by a rude cashier, a homeless man steps in to aid him. Before he leaves the store, the manager asks the homeless man why he helped the elderly veteran, and his response wins the manager's heart.
Carl was a homeless man. He begged for alms, rummaged among trash for food, and slept in alleyways or wherever he could find a spot to sleep. Carl didn't have the comforts of life or a roof over his head, but he had a good heart, which inspired us to share this story with you.
It was a hot summer afternoon when Carl visited the grocery. He was starving, so he decided to treat himself with the money he'd earned from begging in the morning.
After browsing the aisles at the store, Carl got himself an orange drink and a pack of inexpensive crackers. Then he joined the queue in front of the cashier, awaiting his turn to clean his bill.
Suddenly, he heard noises of two people arguing and glanced out of the queue to see an elderly man standing by the cashier.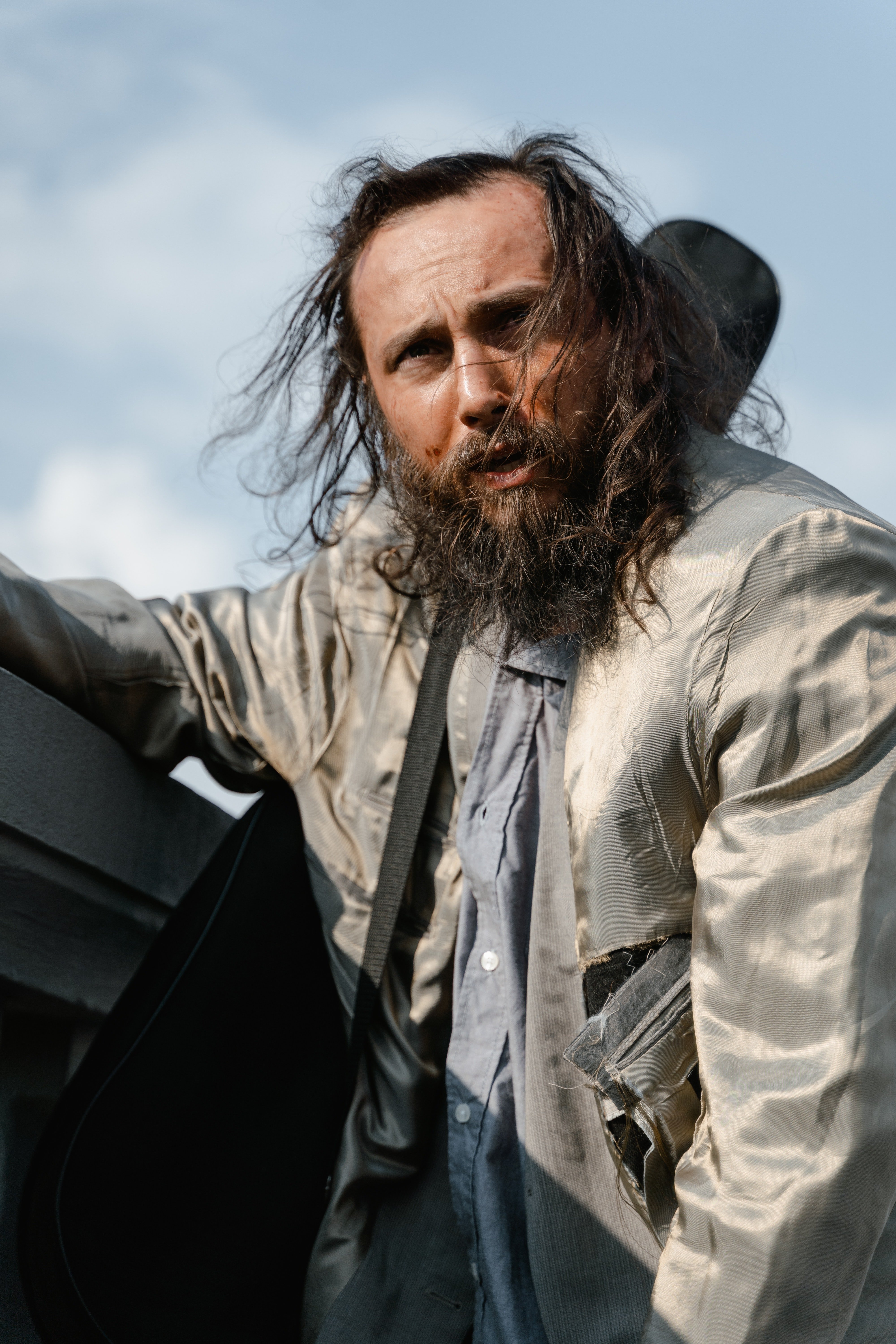 For illustrative purposes only. | Source: Pexels
Carl saw the cashier yelling at the elderly man. "Are you serious?!" she cried. "Are you going to count those coins one by one? That will take you an eternity, man! You've got to get moving!"
"Oh, it won't take long. I - I am sorry. I'll be quick," replied the elderly man whose hands were shaking as he continued to count the coins. The cashier had already rung his stuff, and she was impatiently waiting for the man's payment. She kept interrupting him and tapping on the counter to get him to speed up.
"You can start today if you wish! So, mister…what did you say your name was again?"
When she saw the man was taking his own sweet time counting the coins, she lost her cool. "Why come here if you can't pay? You got nothing?! Not even your card, uh?"
"I am a veteran, miss. Don't you think you can speak to me more respectfully? I never said I wasn't going to pay!" he replied boldly, which irritated her even more. Some people in line supported the cashier as they were eagerly awaiting their turns, and no one helped the elderly veteran.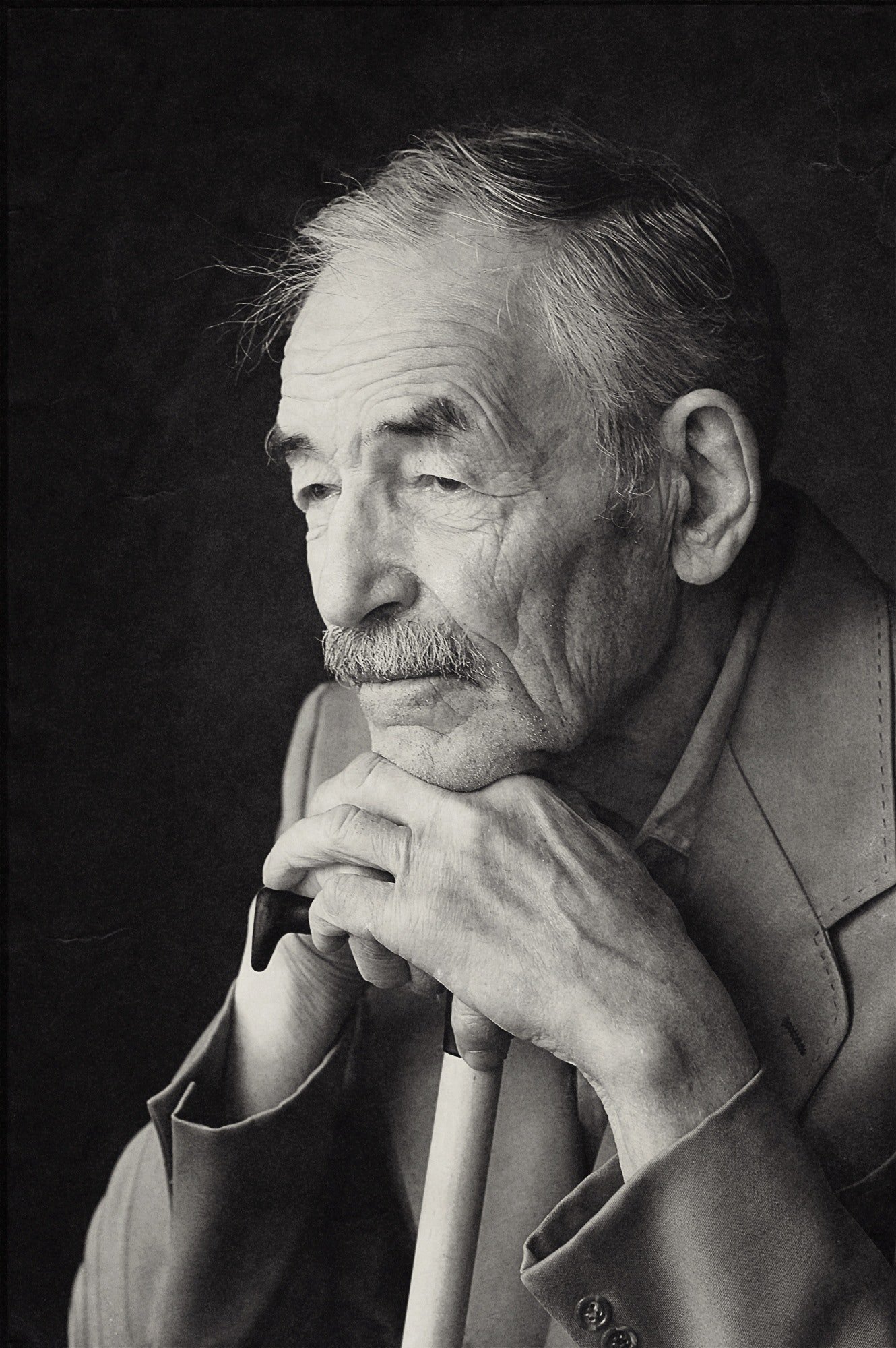 For illustrative purposes only. | Source: Pexels
Seeing the veteran in distress, one person's heart reached out to him, stepping in to his aid. The kind man was none other than Carl.
"I'll help you, sir…." he said and began helping the man count his coins.
The cashier interrupted them again. "Why are you helping him? It's his fault he only brought change! Not to mention, a scruffy man like you can't help himself, and you're going to help him?" she mocked him.
Carl didn't respond.
"There you have it, sir. This totals $52!" he exclaimed as he finished counting.
"And I have another $50," the older man said. "The total makes it $112. Here you go, miss…" the elderly veteran replied, piling the coins neatly on her counter in two rows. But the money wasn't enough.
"And that's $4 less!" she yelled at him, pointing to the bill. "Jesus! What's the matter with you? You made that entire line of people wait, and now you're $4 short!"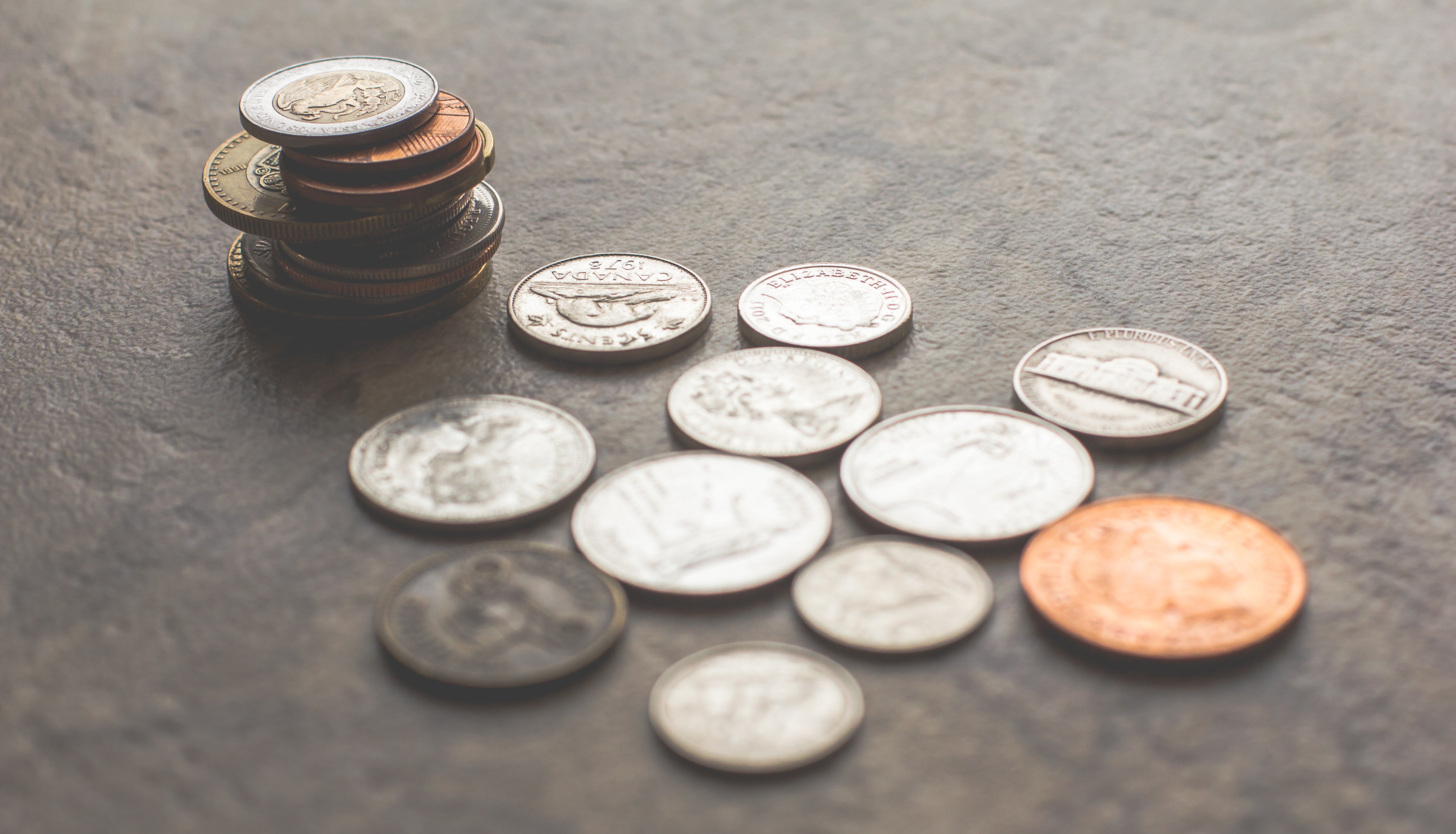 For illustrative purposes only. | Source: Pexels
Finally, Carl spoke up. "You don't have to scream at him. Here's your $4!" He smacked two $2 bills against the counter.
"Take the goddamn money and apologize to him! Do you understand, ma'am, he said he's a veteran? He once selflessly served our country, and you're here criticizing him? People like you are unworthy to be called human!"
"Yeah, whatever. Now, if you're done with your lecture, leave!" the cashier took the money and ordered them to move.
"I won't let you slide," Carl warned her. "Your supervisor needs to know this!"
Seeing Carl's kindness toward him, the elderly man had tears in his eyes. "What's your name, son? I'm Simon," he said.
"I'm Carl, sir. I am a HOMELESS man," he said rather loudly, "but I'm still better than most people here who've got the money! I can help you carry your groceries outside, sir," he offered.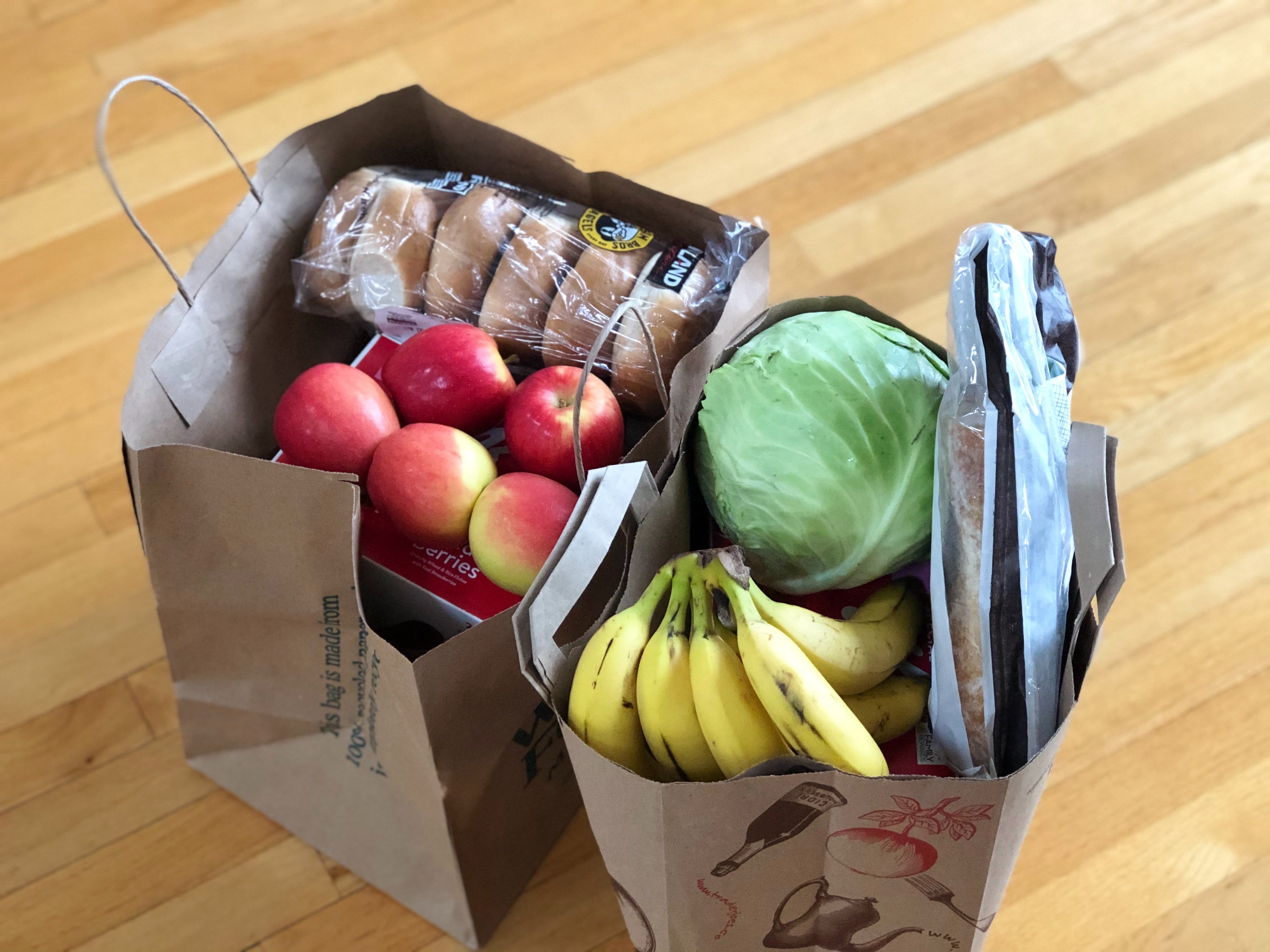 For illustration purposes only. | Source: Pexels
Simon said he would manage, but when Carl kept insisting, he caved. Carl returned his things to the shelf because he knew he couldn't buy them anymore.
They were about to leave the store when a man in a suit approached him. "Joseph Smith. General Manager," his name tag read.
Mr. Smith had been standing and observing everything that was happening. After the situation was resolved, he approached Carl to ask him why he helped Simon. "...Why did you do that?" he questioned.
"Cause why not, sir?" Carl replied. "I have lived a hard life on the streets, and most people avoid me or ignore my existence completely. You can see I look ragged and poor. But there have been many instances in my life when people have been kind to me too. I know that if you do good, it somehow finds its way back to you. So I couldn't bear to see someone being dismissed like that!"
Mr. Smith grinned. "Would you want to work at my store?" he asked Carl as if he hadn't heard anything he had said before. "I need to hire a store supervisor."
Carl's eyes teared up. "What, I - I don't understand, sir…Are you - you serious?"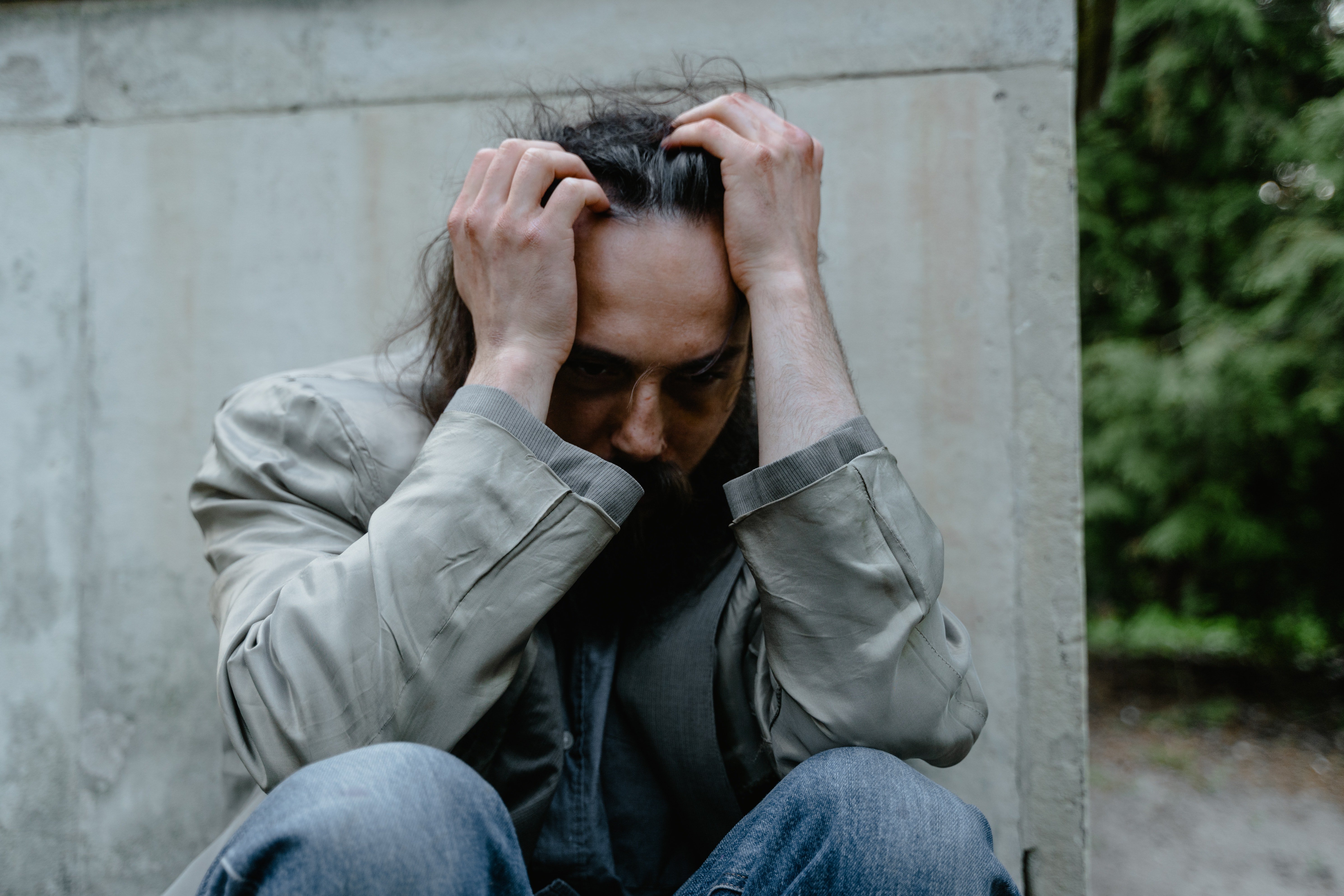 For illustration purposes only. | Source: Pexels
"You can start today if you wish!" Mr. Smith replied. "So, mister…what did you say your name was again?"
"Carl, sir...I'm not sure how to say it, but thank you! Thank you very much, sir. I'll do my best."
"I know, Carl," Mr. Smith nodded carefully. "I would love to have an employee who believes in doing good. People like you are rare these days."
Carl couldn't believe how things unfolded so positively. He started his day as a homeless man and ended it as a store supervisor with a handsome salary. He thanked Mr. Smith and promised to be a diligent employee. The cashier, on the other hand, had to lose her job after disrespecting Simon. After all, arrogance is never an excuse for anything.
What can we learn from this story?
When you do good to others, it comes back to you in surprising ways. Carl only had enough money to feed himself, but he didn't hesitate to give it up when he saw Simon struggling to clear his bill. Carl's goodness found its way back to him, and he was hired as a store supervisor.
Protecting our veterans' dignity is something that each one should do. Simon was an elderly veteran, and he deserved to be respected. While most people didn't care about that, Carl did and stepped in to help Simon.
Share this story with your friends. It might brighten their day and inspire them.
If you enjoyed this story, you might like this one about a woman who steps in to help an elderly veteran at the grocery store and encounters a platoon of soldiers on her doorstep a few days later.
This piece is inspired by stories from the everyday lives of our readers and written by a professional writer. Any resemblance to actual names or locations is purely coincidental. All images are for illustration purposes only. Share your story with us; maybe it will change someone's life. If you would like to share your story, please send it to info@amomama.com.
Subscribe if you like this story and want to receive our top stories!