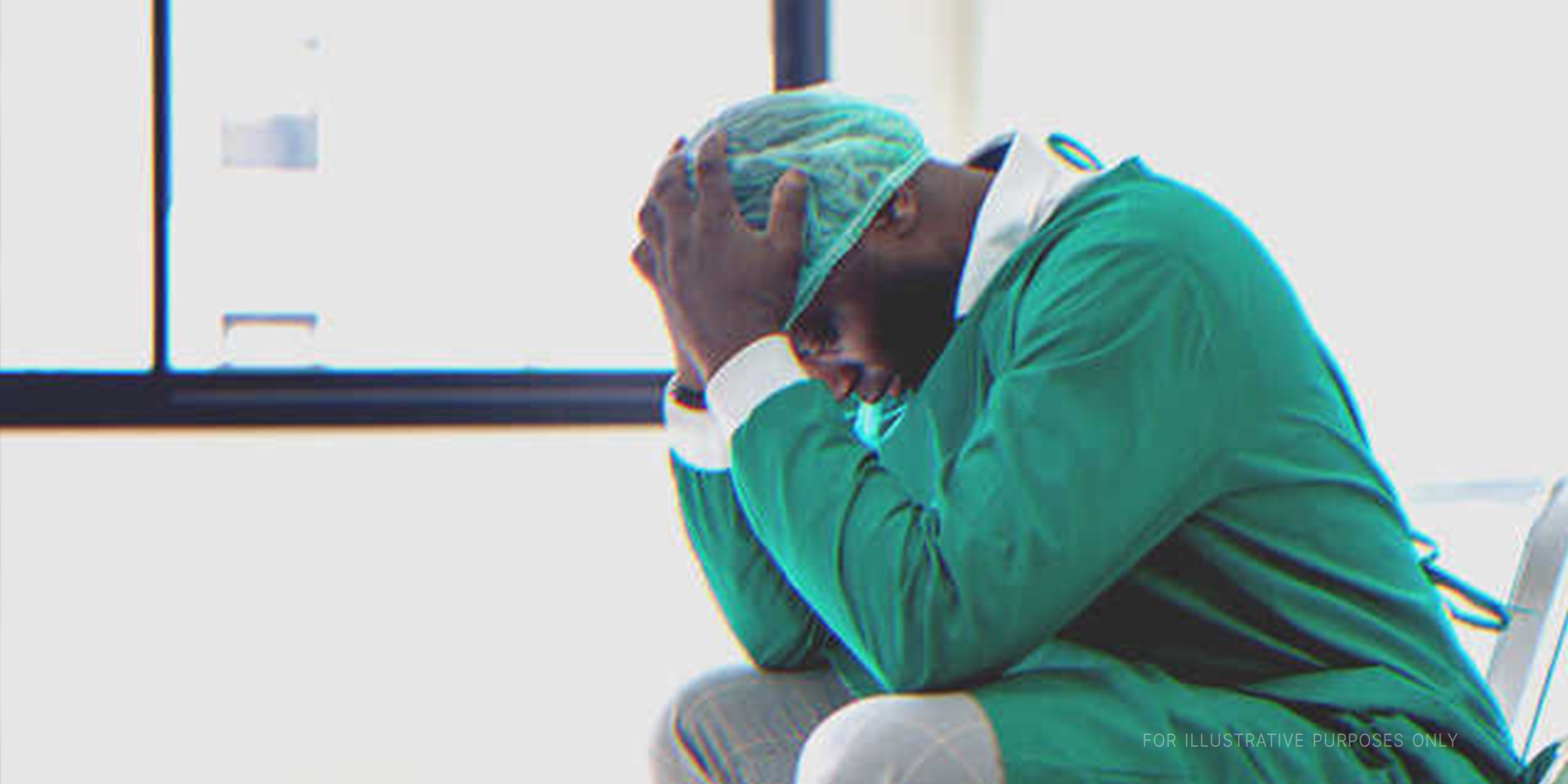 Shutterstock
Blind Man Holds Wife's Hand during Childbirth, Asks for DNA Test after Birth of Twins – Story of the Day

A blind man holds his wife's hand to "support" her during childbirth. After the delivery is successful, he shows his true colors and asks for a DNA test to confirm the twins' paternity, leaving his wife shocked.
Lauren and Jeff had been happily married for five years but had no children. They both wished to have their small tribe of kids and kept trying year after year, but they couldn't conceive.
The couple was really stressed about it and sought all sorts of fertility treatments, but nothing seemed to work. At one point, the treatments started taking a toll on Lauren's health, and Jeff asked her to stop trying. Even the doctors were not optimistic about their chances.
But Lauren didn't give up. "Let's just try one more time, Jeff. I have a feeling we won't be disappointed this time."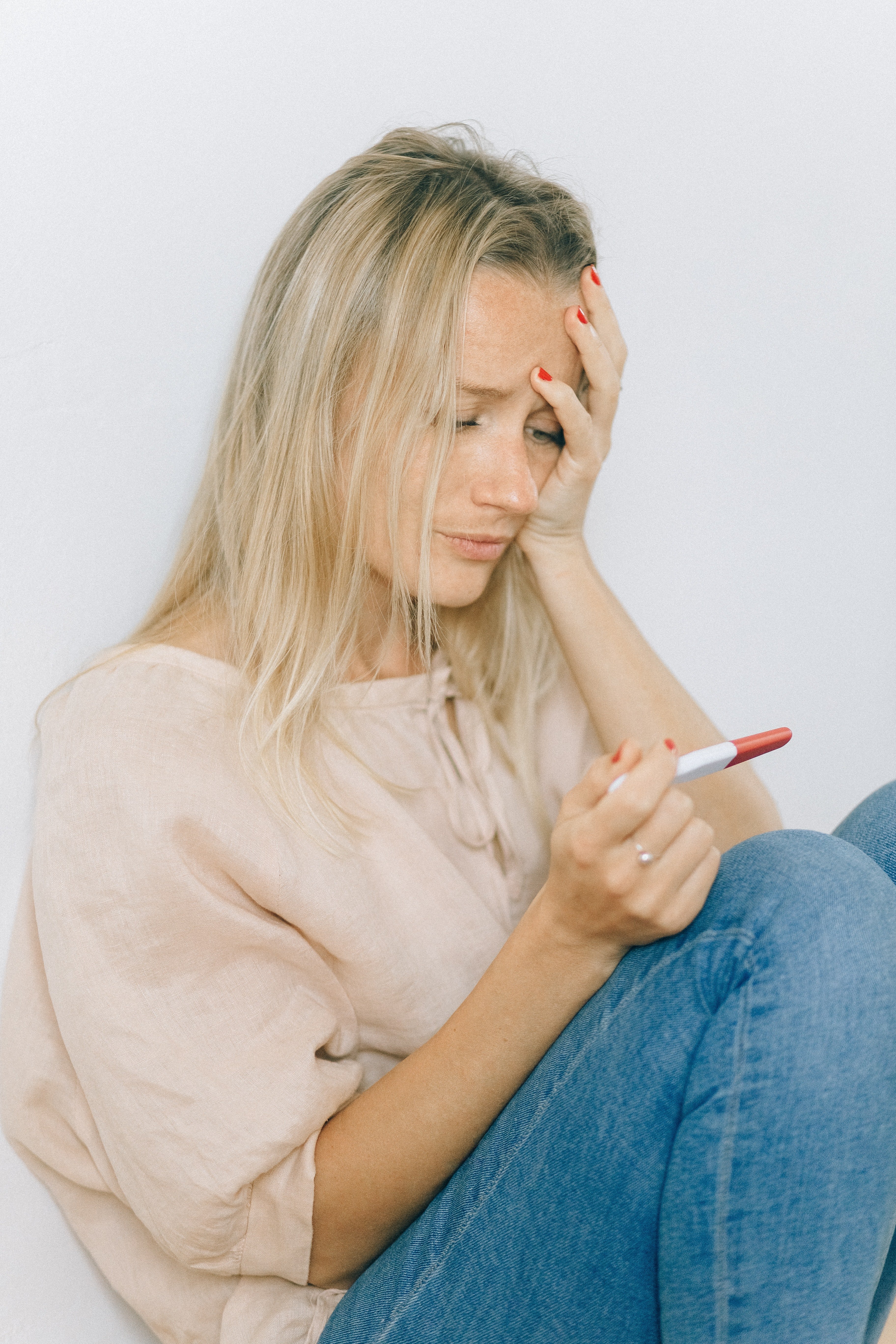 For illustration purposes only. | Source: Pexels
"But Lauren, what if it doesn't work? Listen, honey, we can always adopt. We both love kids, and we'd raise that child with love."
"Jeff," Lauren said, holding his hands. "Just once, please. That is all I ask of you. I swear I'll accept my fate after that..."
"I overheard you, Lauren. You don't know how hard it's been for me…Ever since that day, I had doubts about the pregnancy."
Seeing Lauren so desperate, Jeff didn't have the heart to refuse her, and they decided to try one last time. Surprisingly for the couple, when Lauren took a pregnancy test weeks later, it showed two lines.
"Jeff!" she exclaimed, running up to him and hugging him. "We're expecting, Jeff! We are! We're going to be parents!"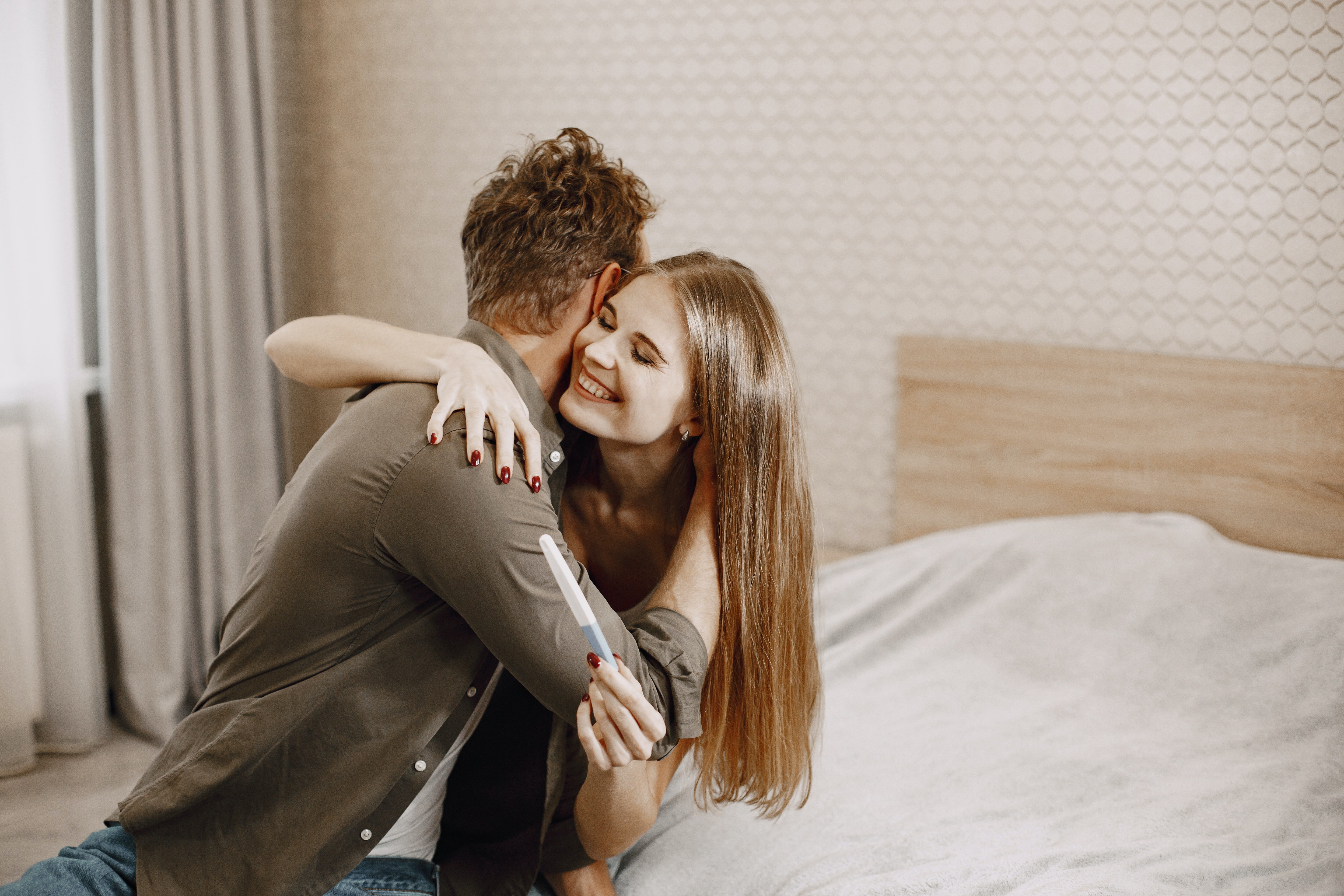 For illustration purposes only. | Source: Pexels
"What? Are you serious?" he asked in disbelief.
"Yes, babe. We're gonna be parents! Oh, I can't believe this!"
Jeff and Lauren couldn't stop crying after finding out they were pregnant. They visited Lauren's gynecologist the next day, and she warned them the pregnancy was complicated, but Lauren decided she'd go ahead with it nonetheless.
Throughout the pregnancy journey, Jeff was a very supportive husband to Lauren. He had a terrible childhood, so he wanted to give his children a wonderful life. Because he was blind, his birth parents had abandoned him at an orphanage, where all kids made fun of him, and nobody ever adopted him.
Then when he left the orphanage, he met Lauren. She was kind and extroverted. He was introverted, and she was like a breath of fresh air for him. Their romance quickly led to marriage, and before they knew it, they'd spent five years together.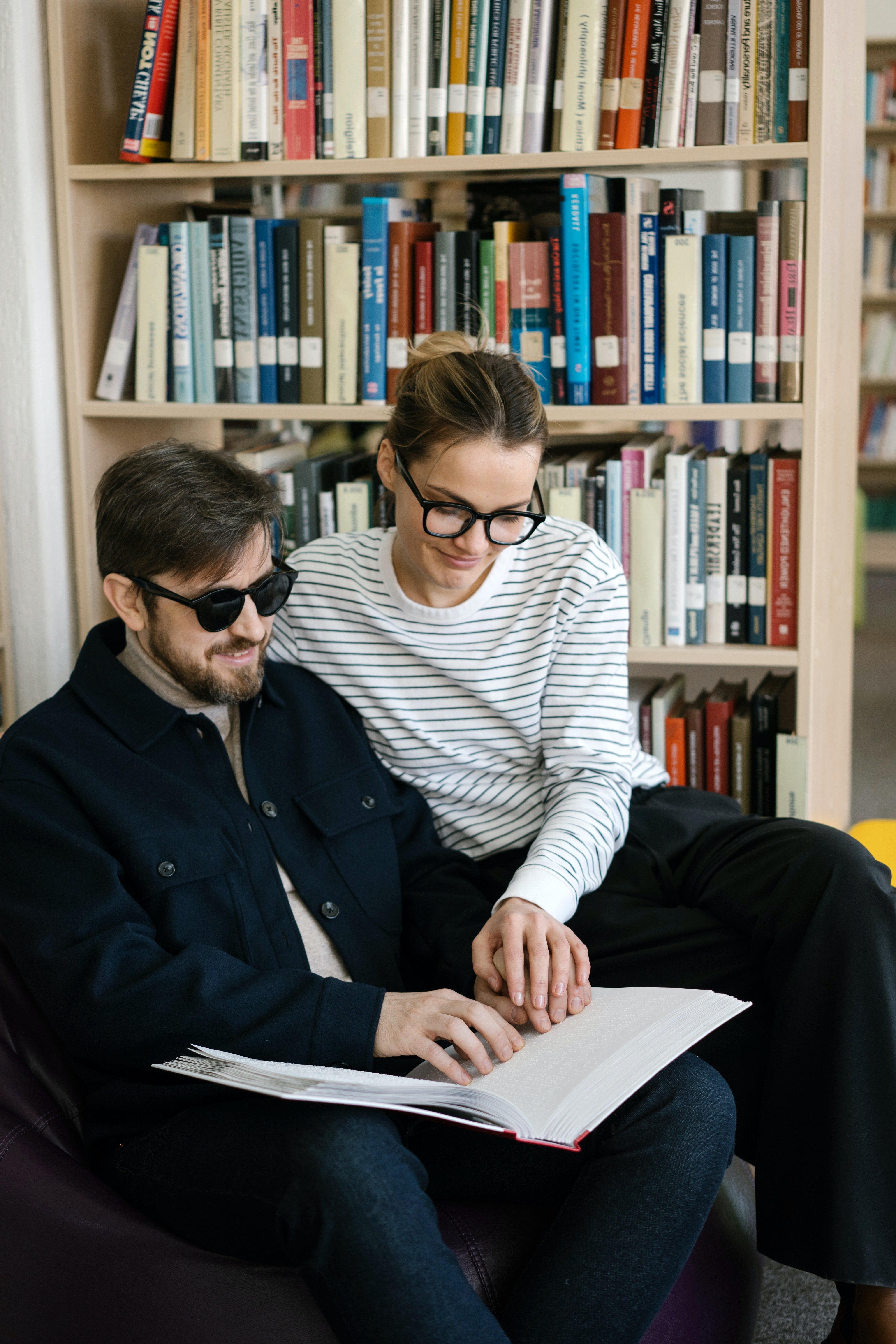 For illustration purposes only. | Source: Pexels
The only thing missing from their perfectly married life was children, and when they found out they were finally going to become parents, they were over the moon.
"We will give our child our undivided attention, honey," Jeff told her one day. "We'll be adored as parents!"
"Of course, we will, honey," replied Lauren. "We've waited for this for so long. I can't wait to hold our child!"
But one night, something happened that drained Jeff's happiness of having the baby. He overheard Lauren talking to someone on the phone. "He doesn't know the whole thing about the pregnancy, and he won't," were the exact words Jeff heard. And suddenly, all those moments he'd spent waiting for their child did not make him happy anymore.
He knew Lauren's conception was a miracle. Did she cheat on him? Did she take advantage of his disability as a blind man and sleep with another man behind his back?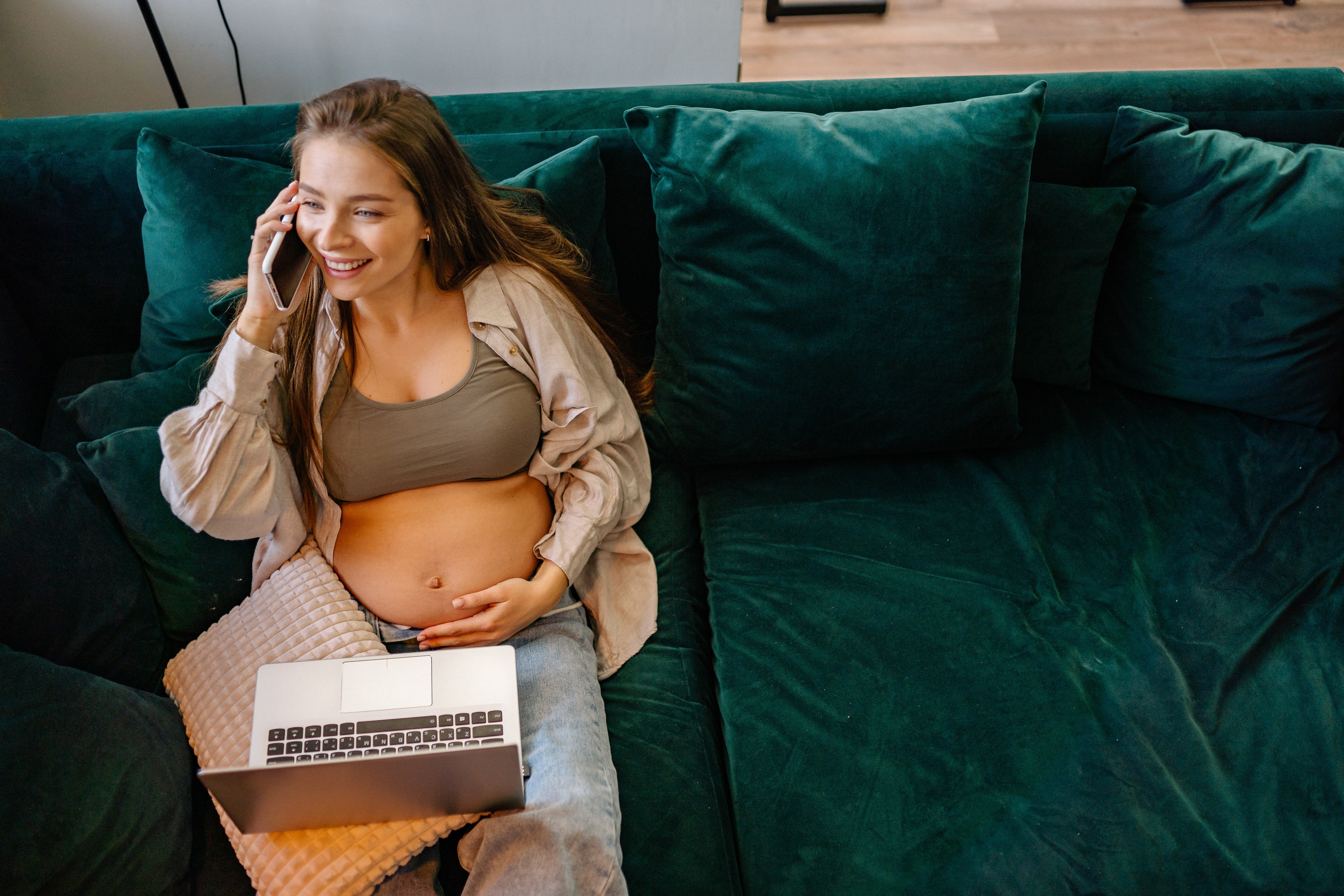 For illustration purposes only. | Source: Pexels
Jeff badly wanted the know the truth. He was so sure of what he'd heard. What was Lauren hiding? Was their happy world going to crumble soon?
There were countless questions in Jeff's head, but he couldn't bring himself to confront Lauren. Her pregnancy was complicated, and any sort of stress wouldn't be good for her or the baby. So Jeff made up his mind. He wouldn't ask her anything just yet.
For nine months, Jeff pretended to be the happy father and husband he wasn't. His suspicions took away his happiness, but he didn't compromise on his care for Lauren. He ensured the pregnancy went well and the child or Lauren wasn't in danger.
He helped her arrange the nursery, bought new toys and clothes for the baby, and did everything and anything a father and husband would. Though hurt inside, he was still human, after all...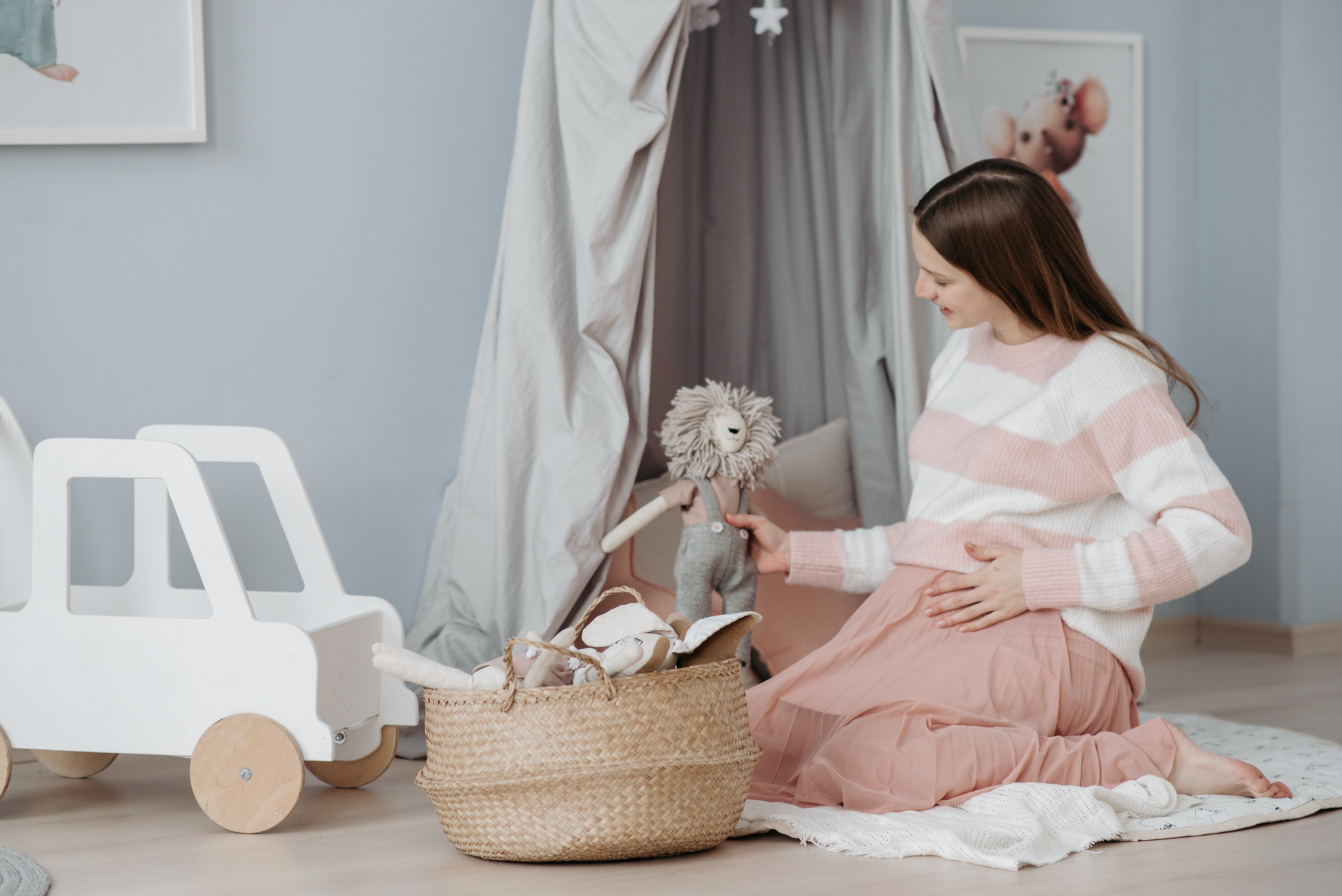 For illustration purposes only. | Source: Pexels
The day of childbirth was tough for Lauren. She was in excruciating pain, and Jeff decided to stay by her side to support her during the birth. He held her hand, assuring her it'll all be ok. "Just some more time, honey. Hang in there. It's all going to be fine."
At that moment, Jeff forgot how hurt he was, and Lauren's safety was all he thought about. He was by her side throughout the delivery, and he was constantly praying it all went well. "It's all going to be okay, honey. You can do it. I am here...."
Thankfully, the delivery was successful. The doctors congratulated them, and Lauren's tears didn't stop falling as she held her newborns. They were beautiful.
However, Jeff suddenly said something that ruined the happy atmosphere of the room. He got emotional hearing about the delivery, and at that moment, he blurted, "I'd like to have a DNA test now! I'm not sure I'm the father, so I want to take a DNA test!" leaving Lauren shocked.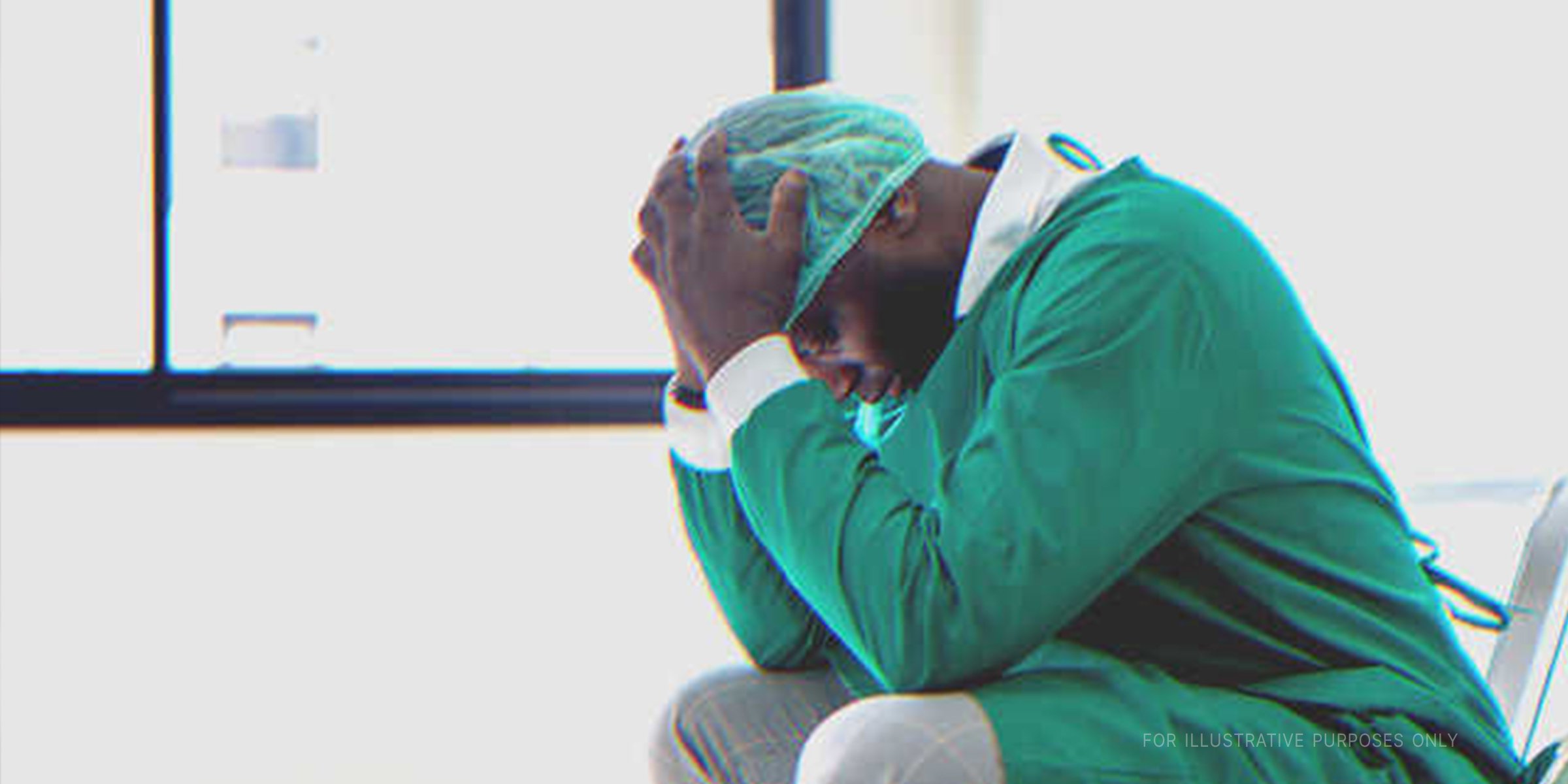 For illustration purposes only. | Source: Shutterstock
"Jeff!" cried Lauren weakly. "What are you saying? You're so wrong! Please stop!"
"Oh, really, Lauren? Is that why you were telling someone on the phone, 'he doesn't know the whole thing about the pregnancy, and he won't know'? I overheard you, Lauren. You don't know how hard it's been for me…Ever since that day, I was doubtful about the pregnancy. What am I supposed to do?"
"Jeff…" said Lauren. "Extend your arms forward, and hold the baby for a while."
"No! I want the DNA test done! That's final," insisted Jeff.
"Hold the baby, and you'll know, Jeff. Please!!"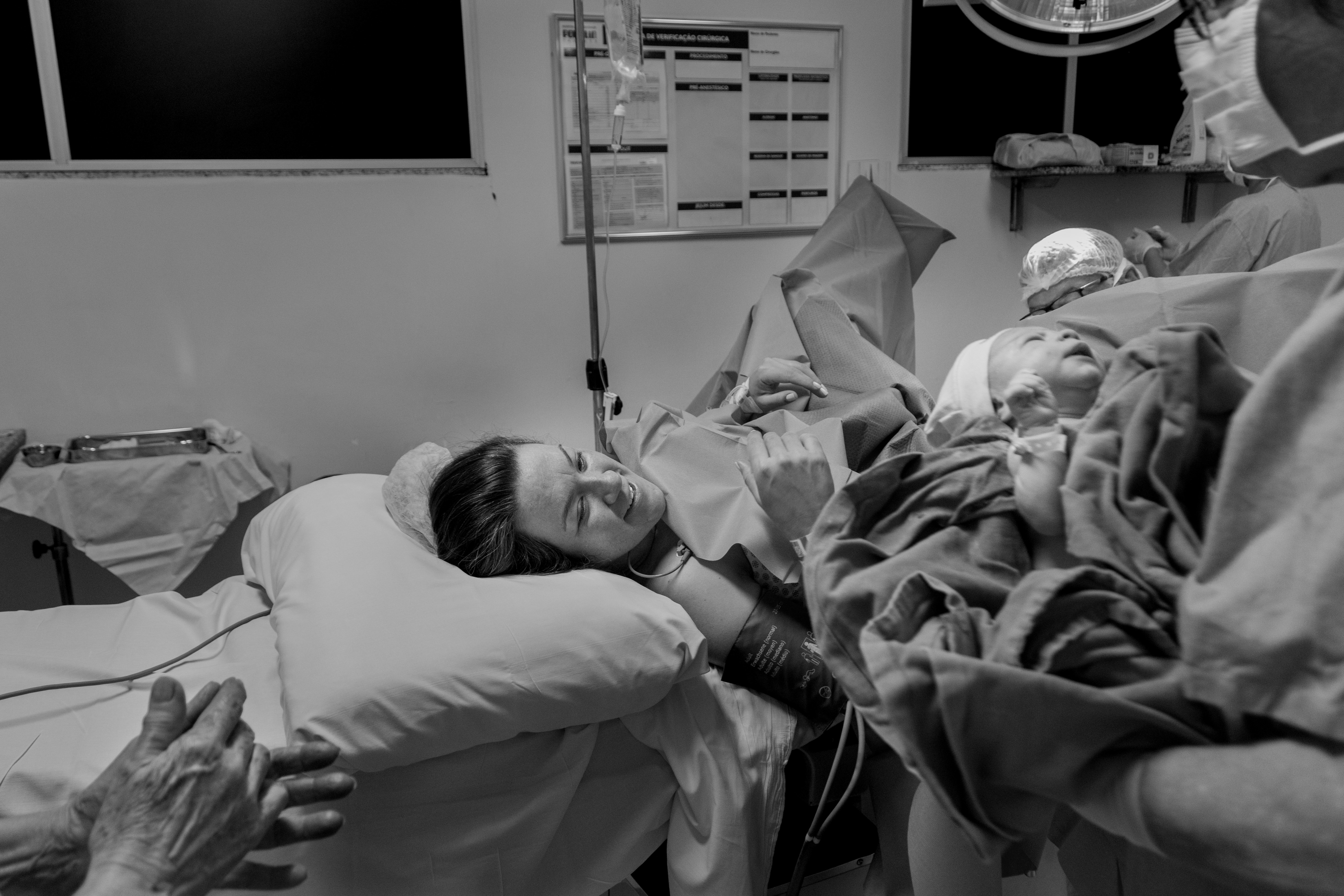 For illustration purposes only. | Source: Pexels
Jeff extended his arms forward, and the doctors gently gave him the baby to hold. "What now?" he asked angrily.
"They're twins, Jeff," said Lauren. "Make way for our other baby, hold our angels…You've become a father to not one but two babies. That's what I hid from you to surprise you. We have a girl and a boy. We were expecting twins!"
When Jeff held his children, his tears wouldn't stop failing. "No way!" he started crying. "Oh, God…Did I just…I was so wrong. I am so sorry, Lauren. I am sorry, babies. Please forgive daddy."
Jeff held the babies close, and he felt so bad for what he'd done.
"Lauren," he said after a long pause. "Do they take after me? Do they look anything like me?"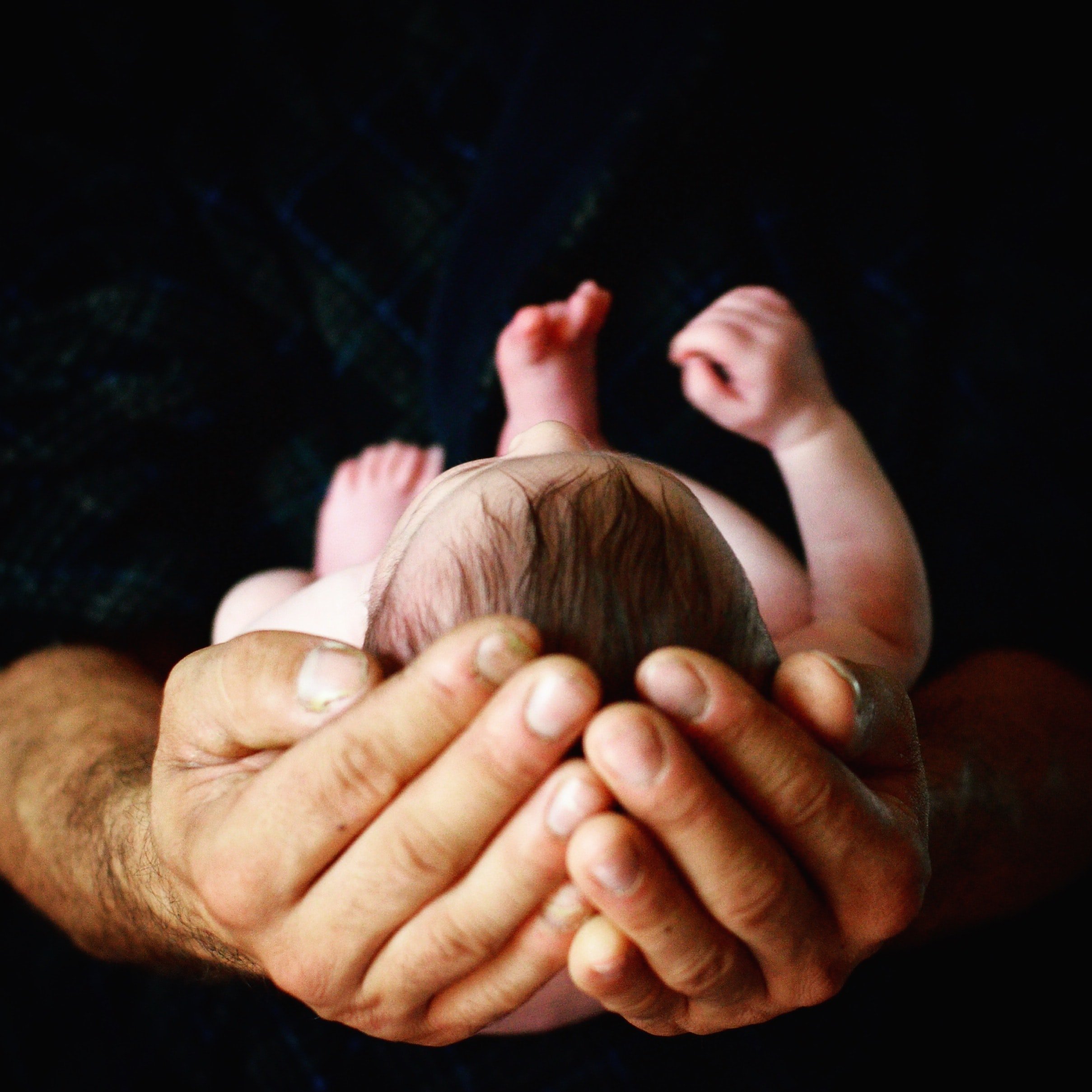 For illustration purposes only. | Source: Unsplash
"Jeff," said Lauren, smiling. "Our baby girl…she looks exactly like you, and she's beautiful…."
What can we learn from this story?
Trust your family. Due to his insecurities, Jeff doubted Lauren and thought she was pregnant with someone else. When he learned the truth, he realized he should have believed in his wife and their marriage.
Dreams do come true. While everyone told Lauren to stop trying for a child, including the doctors, she didn't lose faith and decided to give it one last shot. This time her prayers were answered, and she was blessed with not one but two beautiful babies.
Share this story with your friends. It might brighten their day and inspire them.
If you enjoyed this story, you might like this one about an old lady who flies to support her daughter during childbirth but isn't allowed to see the baby.
This piece is inspired by stories from the everyday lives of our readers and written by a professional writer. Any resemblance to actual names or locations is purely coincidental. All images are for illustration purposes only. Share your story with us; maybe it will change someone's life. If you would like to share your story, please send it to info@amomama.com.
Subscribe if you like this story and want to receive our top stories!