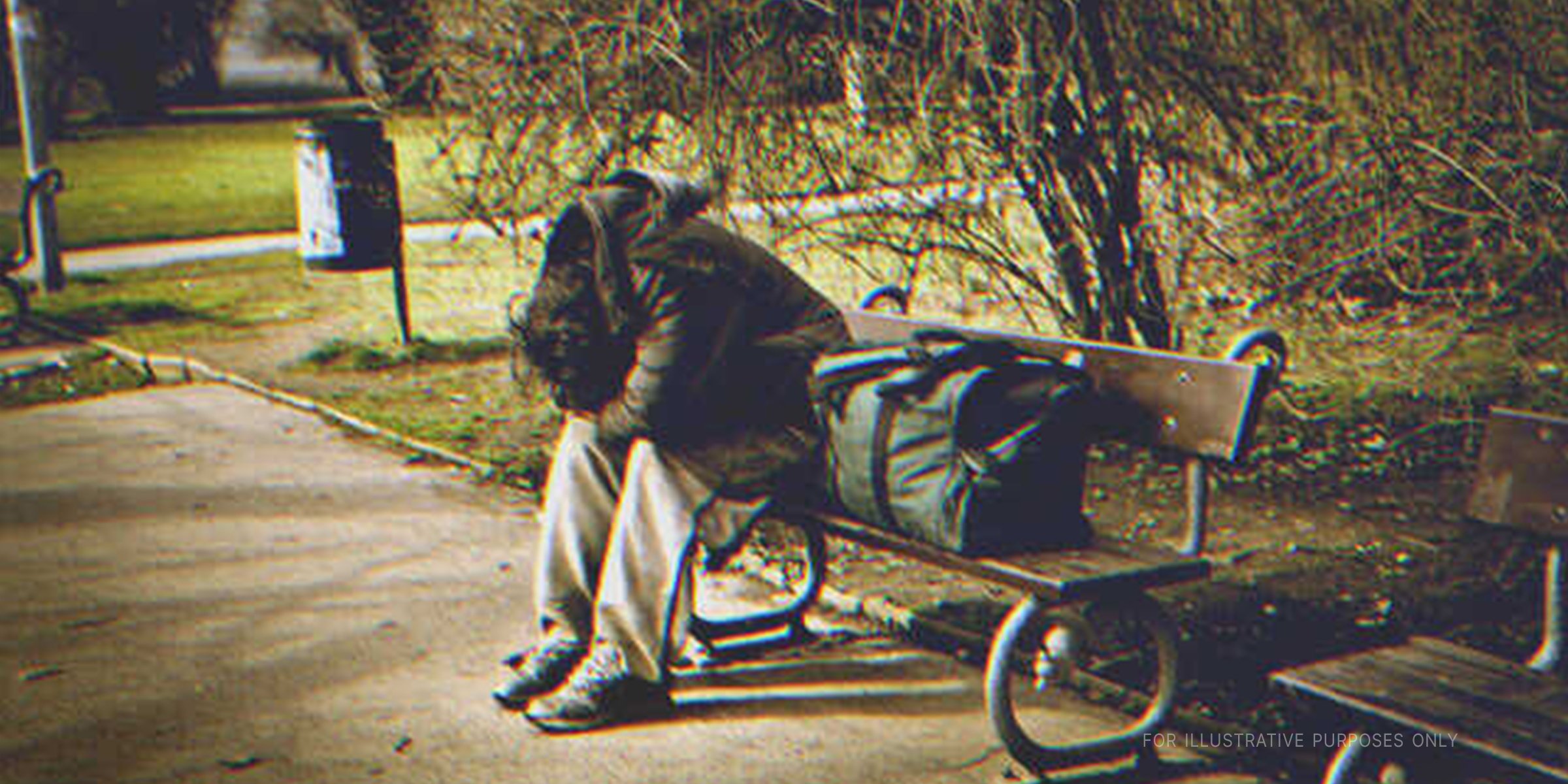 Shutterstock
Old Widow Helps Homeless Man in Park, Notices He's the Spitting Image of Her Late Spouse – Story of the Day

An old widow whose life had lost meaning after her husband's death found herself in a tough spot when she assisted a homeless man in a park one day and realized he was the spitting image of her late spouse.
Marla loved it when the weather was pleasantly chilly. The breeze gently ruffled her silver locks as she sipped her hot tea on the balcony, her gaze fixed on a family playing in the house yard opposite hers.
On weekends, most families did that. They met up and spent time together. But Marla wouldn't know that feeling. How would she? Life had never given her the chance to become a mother, and the husband she thought she loved had only caused her anguish in his final days.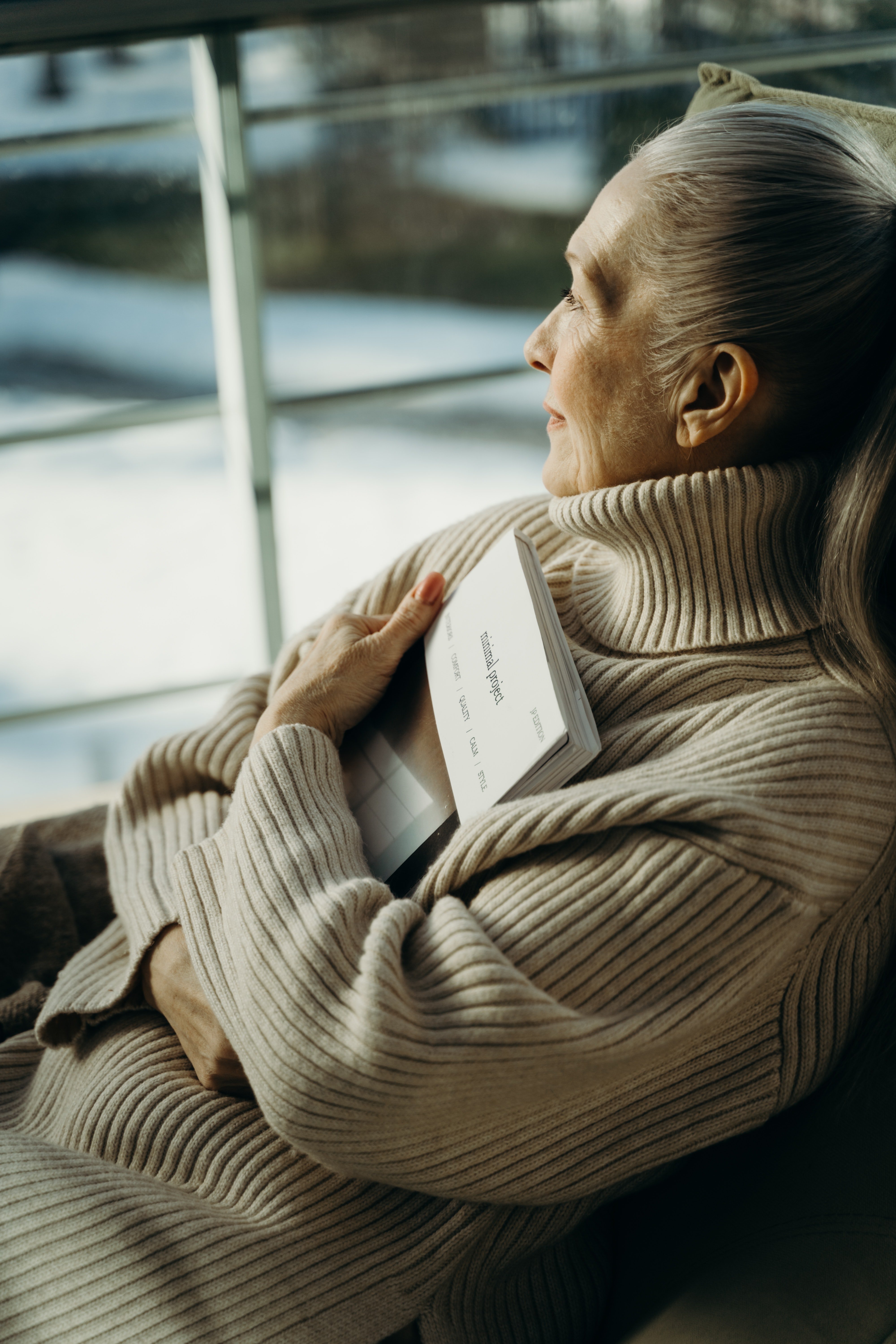 For Illustration purposes only. | Source: Pexels
Marla had hated Ethan in his last days. He was constantly irritated and complaining. It wasn't her fault she couldn't conceive and that they were alone in their later years. But he seemed to blame it on her.
Things had escalated to a point between the two that she even debated divorcing him. But then, he died of a heart attack peacefully in sleep one night, and she never got the chance.
Now widowed and alone in her huge house, Marla wondered if she ever loved Ethan. She couldn't remember shedding tears when he was buried under the ground or when she saw him on his deathbed.
He wasn't a good husband, she knew that, but he wasn't the worst either. They had married young at 18, promising to be by each other's side until death. They did follow through with their promise; well, Ethan did.
And Marla was sure that though he wasn't the best husband to her, he had never been unfaithful. He had yelled at her and argued with her, but he had never cheated on her. She appreciated that. She was grateful that she had a faithful partner all her life.
For Illustration purposes only. | Source: Pexels
The tea was over. Marla had been so consumed in her thoughts that she didn't realize that. She slowly got up from her seat and went inside, but she didn't make a second cup as she usually did.
She walked to her bedroom, grabbed a book and her purse, and proceeded to her favorite place, the park. Ever since Ethan passed away, Marla found spending time around nature healing. It took away her traumatizing memories of being widowed and childless.
Sometimes, looking at the kids playing there reminded her of her own childhood days, and a smile played on her lips as she witnessed them doing something stupid. But that day was different.
"You… You look like my late husband!" she blurted out, and the man's smile faded. "How is that possible?"
As Marla sat on a bench, she saw something which needed her to act. It was a boy, dressed in rags, trying to steal a sandwich from a family picnicking at the park. He was quietly grabbing a sandwich from an unguarded basket with a long hook.
"Are you sure that's the right thing to do, boy?" she asked, tapping his shoulder from behind, and he flinched as he turned to face her.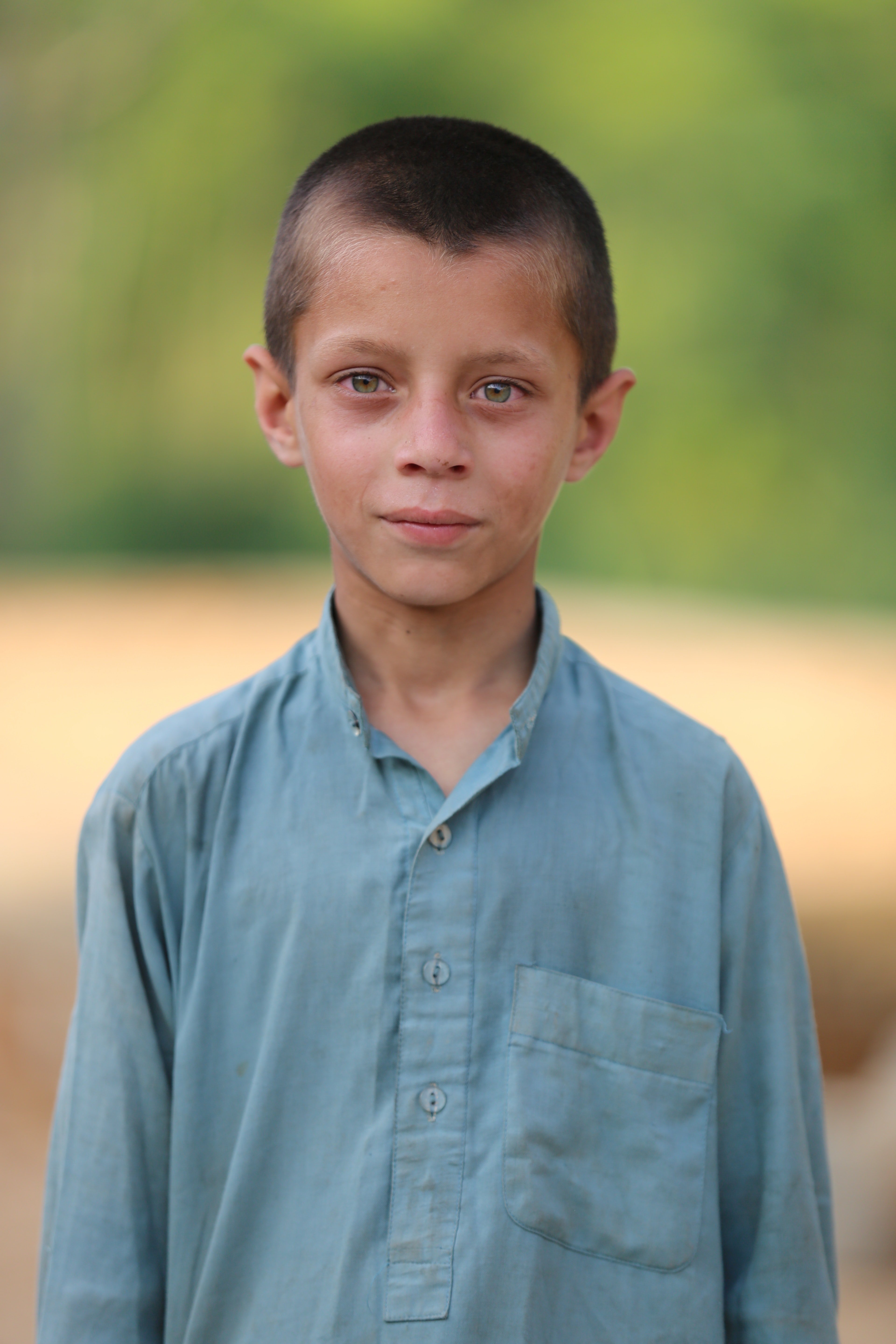 For Illustration purposes only. | Source: Pexels
"Please, please don't tell them anything…" he said in tears. "I haven't eaten for days. My parents haven't eaten either. I - I need that sandwich!"
The bones sticking out of his body and the dark bags under his eyes suggested he wasn't lying. Marla's heart went out to him, and she withdrew a $100 bill from her purse.
"Work hard if you don't want to go hungry. Stealing isn't the right way to go," she said, and the boy nodded gratefully, accepting the money.
"Thank you," he said. "I will never forget that. Do you come here often?"
"I do," she replied. "Enjoy a good meal tonight. I hope I don't catch you stealing again."
"You won't," he said and disappeared.
Marla returned to her reading, but she couldn't concentrate. She felt bad for the poor boy, so she decided to find him and help his family by taking them to a nearby restaurant. Finally, she spotted the boy near a bench.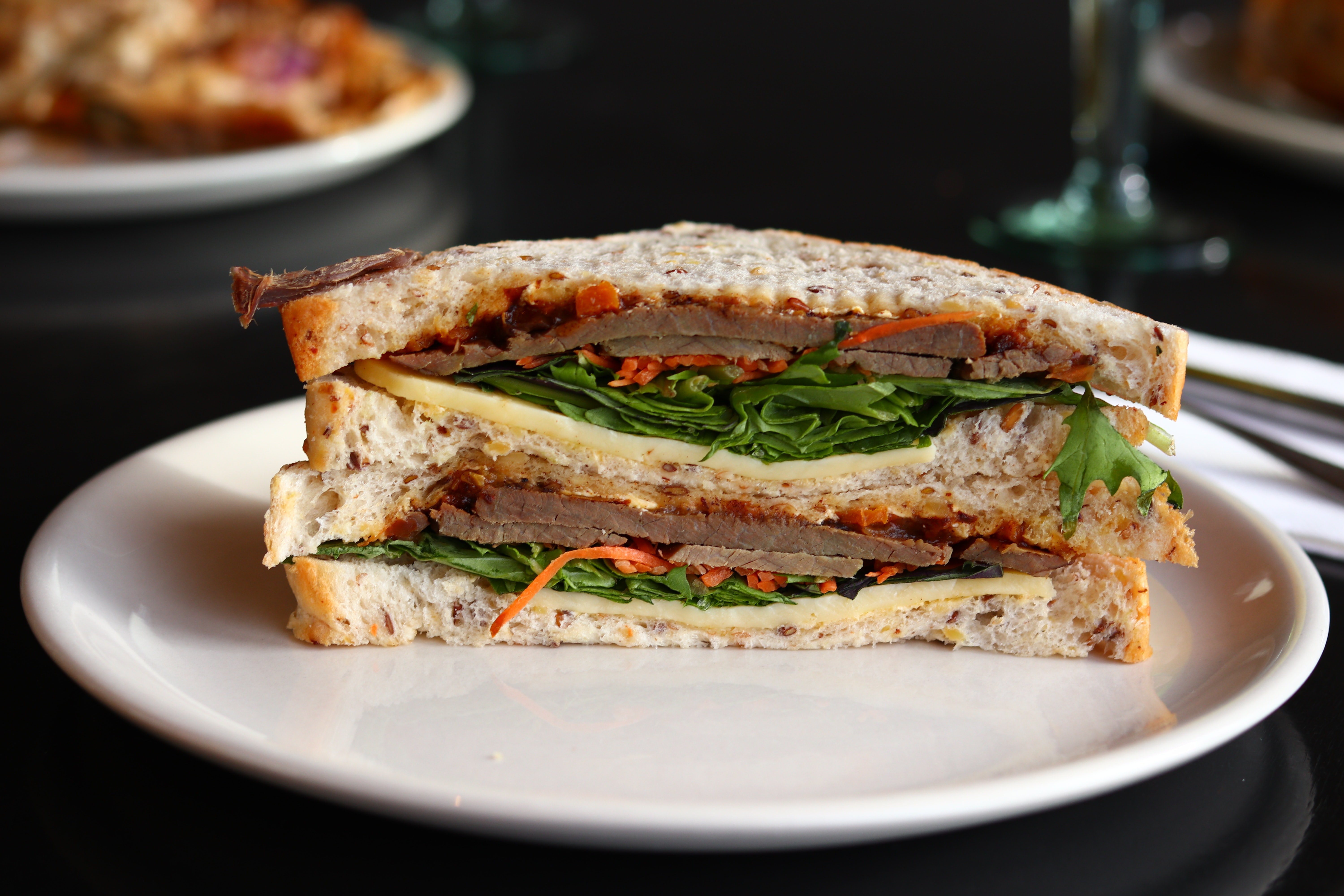 For Illustration purposes only. | Source: Pexels
"Oh, there you are!" she said, panting. "Where are your parents?" she asked. "I thought I could treat you all to some food..."
"Really? Thank you! I will call them..." The boy ran away to call his parents while Marla waited on the bench.
Soon after, a tall man and a petite woman approached her and stood behind the boy.
Marla's eyes were wide open in disbelief as she stared at the man. "You…You look like my late husband!" she blurted out, and the man's smile faded.
"That's funny. People don't want anything to do with a homeless man like me. It's strange you'd think that."
"Oh no…" added Marla, terrified. "You do! How could this be possible?"
She retrieved her phone from her purse and showed her husband's picture to the homeless man. The poor man was speechless.
"He…he does look like me," he finally managed to say. But how could that be? wondered Marla.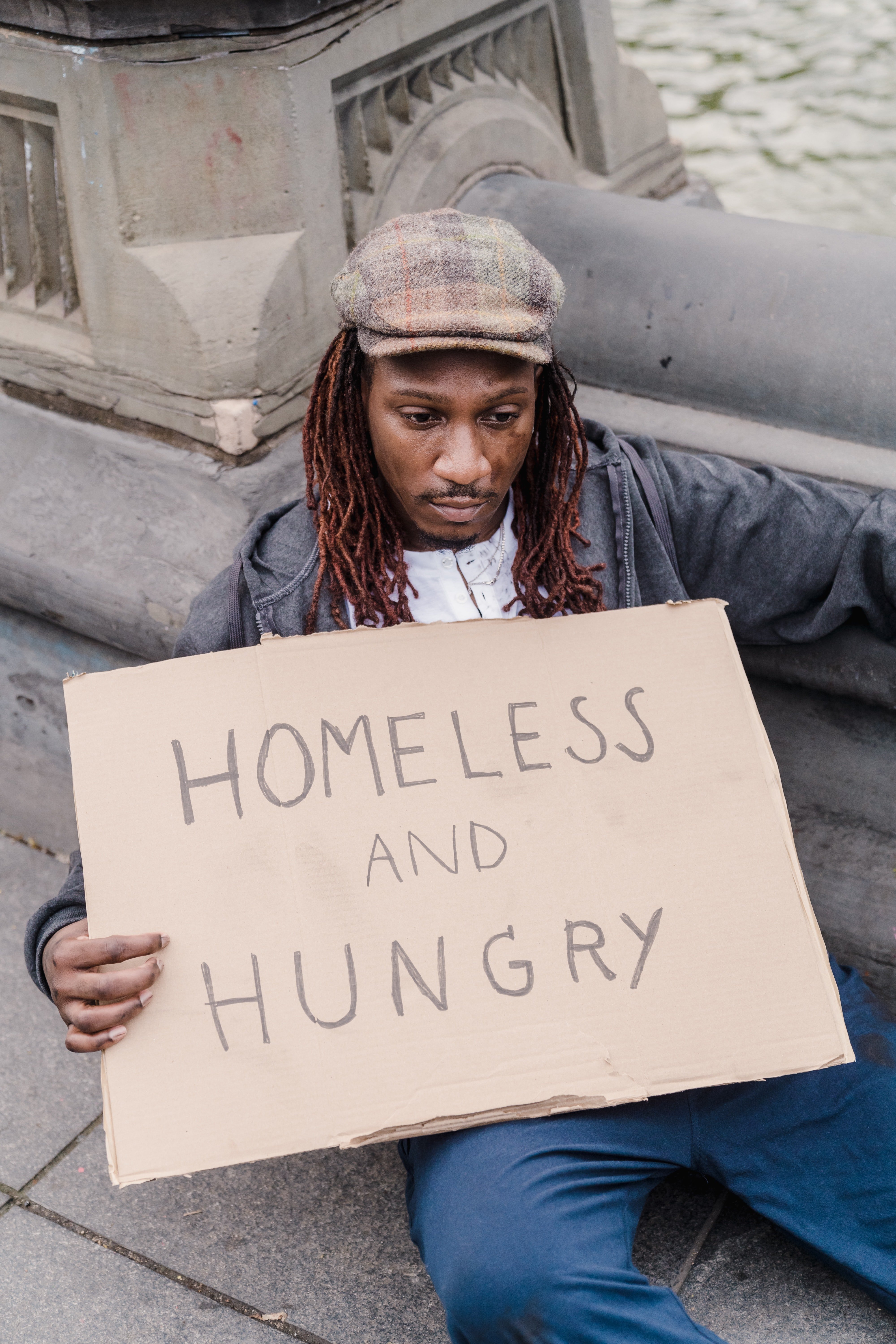 For Illustration purposes only. | Source: Pexels
"My mother abandoned me as a baby," the homeless man explained. "And I grew up in a shelter. Things didn't turn out the way I expected, so I had to live on the streets with my family.
"I don't have the slightest clue of my father. I don't even want to know anything about him. He left my mother pregnant, is what I know about him, and I hate that. My mother died years ago."
"But I want to know," said Marla in tears. "I want to know if my husband had cheated on me! Son, would you agree to a DNA test? I know this all sounds crazy, but I don't know… My name is Marla, by the way. Does that ring any bells? Perhaps you know me?"
"I'm sorry, ma'am," said the homeless man. "I know nothing of my childhood except I was abandoned, and I don't know you. But you helped me, so I can't refuse you for the test. I'm Peter."
Marla took Peter's family home and offered them food and shelter. Her heart shuddered at the thought of getting the test done, though she had suggested it. But she needed to know the truth.
For Illustration purposes only. | Source: Pexels
The following day, Marla submitted the samples for an ancestry DNA test. Ethan's brother helped them. She knew Ethan had taken it once with the same company where she submitted the samples. He said he was interested in finding his relatives. She wondered if he was trying to find Peter.
A week later, the results arrived, and the words in there just stared at Marla. She sank onto the couch and looked so terrified that Peter was worried for her. It was proved Peter was Ethan's biological son.
"Mrs. Simpson, I'm sorry," he said, holding her hands. "We should have never met. I'm so sorry…."
Marla shook her head and wiped her tears. "It isn't your fault, Peter," she said. "How could I blame you? It's my husband who should have been sorry. He should have told me, at least."
"I still think we should leave," said Peter. "You were kind enough to help us. We would be grateful for your help forever."
"NO!" said Marla, springing to her feet. "You're not leaving. If nothing, you became the family I never had. I know our connection is through a man who fooled both of us, but you are MY family now, and I don't leave my family alone. You and your wife and son are staying with me…."
Marla was hurt. She really was. But was all of it Peter's fault? Was it hers? Was it Ethan's? Probably. But Peter was gone, and there was no point in mulling over the past.
Looking at the brighter side, Marla adopted Peter and his family. Now her empty house was buzzing with life, and she never sat alone on that balcony anymore, regretting she didn't have a family because she had found one in Peter.
What can we learn from this story?
A world built on lies crumbles one day. Ethan took his secret to the grave and could have never anticipated it being out. But it eventually came out.
A family does not always stem from a biological connection. Peter wasn't Marla's blood, but he became the family she had always wanted. It didn't take her long to accept him, even though he was a part of her late husband's ugly past.
Share this story with your friends. It might brighten their day and inspire them.
If you enjoyed this story, you might like this one about a woman who grieved the loss of her daughter at the same spot for years and met her carbon copy there one day.
This piece is inspired by stories from the everyday lives of our readers and written by a professional writer. Any resemblance to actual names or locations is purely coincidental. All images are for illustration purposes only. Share your story with us; maybe it will change someone's life. If you would like to share your story, please send it to info@amomama.com.
Subscribe if you like this story and want to receive our top stories!