Woman in Wheelchair Admiring a Wedding Dress. | Source: Shutterstock
My Fiancé Broke up with Me When I Became Disabled, Crawled on His Knees with a Ring after 3 Years – Story of the Day

My world changed after I was confined to a wheelchair. "You're disabled," that's what my fiancé had stated as the reason for our breakup. But three years later, my love came crawling back to me. Did he really want me back? Or was it all a show?
"No, please! Help us! Dan!" I screamed at the top of my lungs, but no one came to my help. Why would they? When I opened my eyes, the sunlight was gently stroking my face through the hospital room drapes, mocking me for being a fool and believing the dream again.
It had been three weeks since my world had crumbled, and I could do nothing. Three weeks ago, I was romanticizing about having a family, children, and my dear Dan by my side. "I'd always be there for you, darling," he'd said. But it only took one instant for all those dreams to collapse…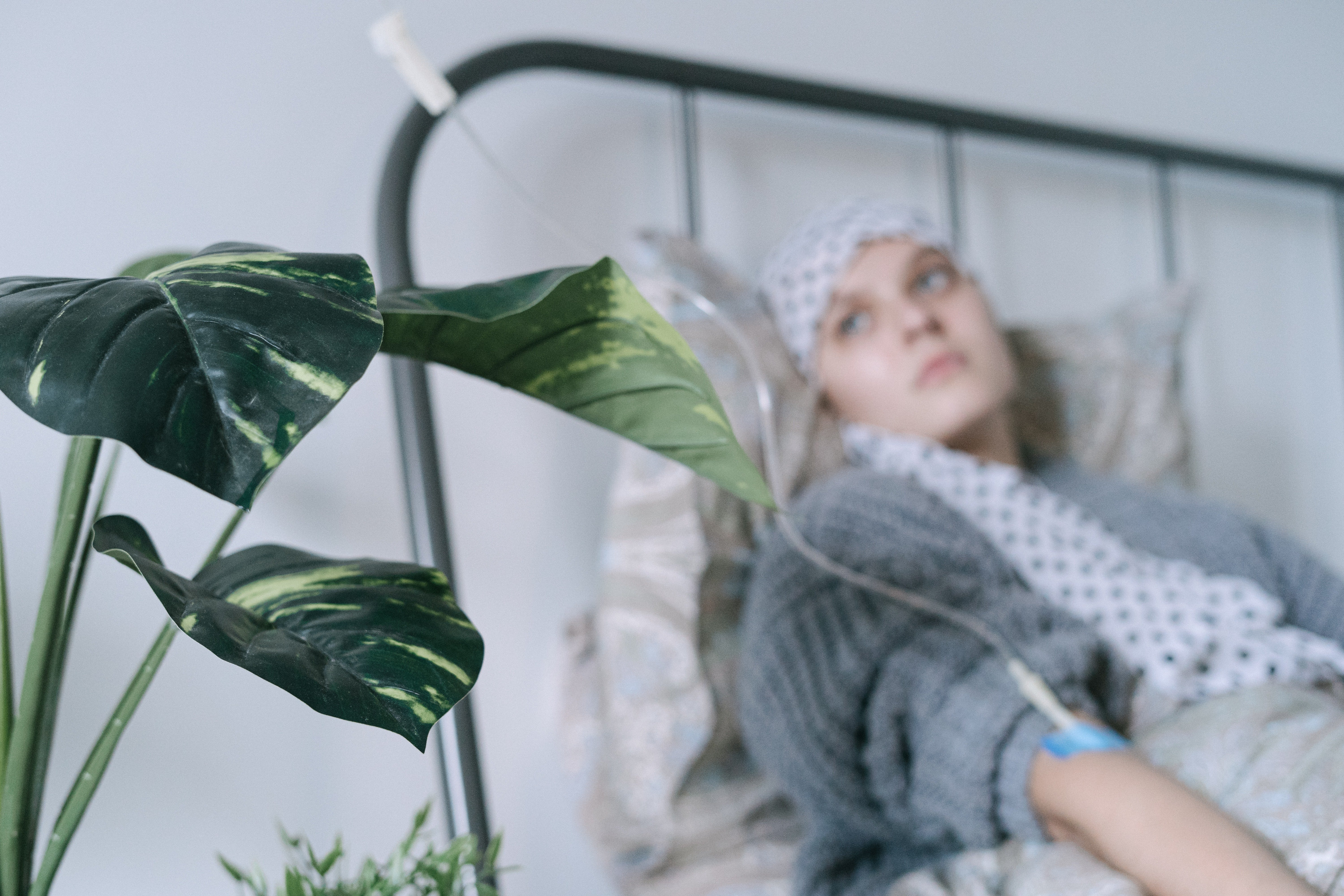 For illustration purposes only. | Source: Pexels
Three weeks ago…
"You look like the prettiest bride on this planet, Anne. I can't believe we're going to be together finally. I love you so much!" Dan said, holding my hands in his as we settled in his car.
That day, we were on our way to the church for our wedding. A small intimate ceremony with just friends, that's how we had planned it. We were both orphans, so no family. But after meeting Dan, I no longer felt like one. We had one another. We were family to each other.
Halfway through the ride that day, I looked into his eyes and said, "Babe, I have waited for this for so long. Everything just seems so perfect and so beautiful!"
That's when everything came to an end. A large truck announced its arrival with a loud honk and collided with our car. As our vehicle toppled, all the memories I had spent with Dan flashed right in front of my eyes before darkness engulfed it.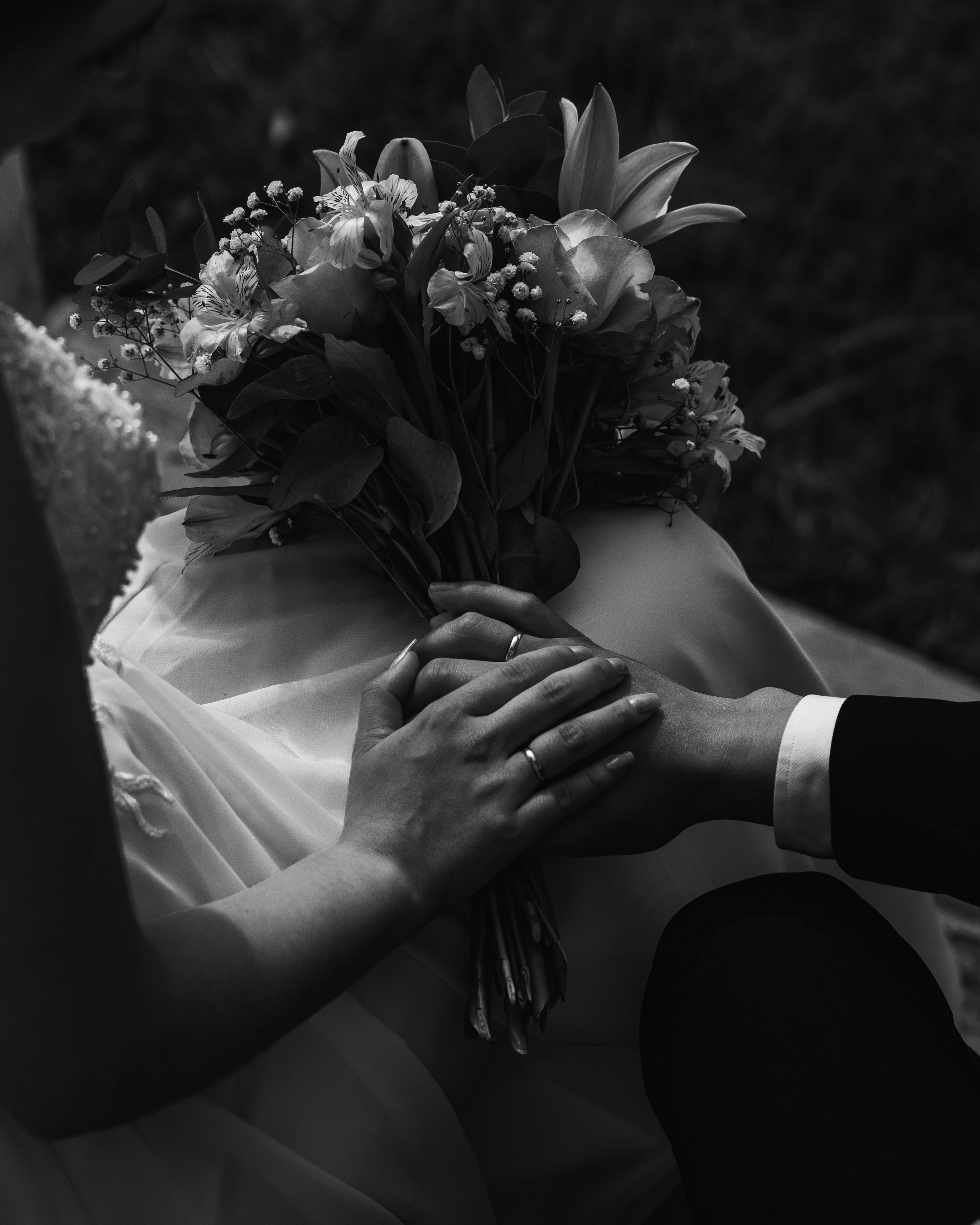 For illustration purposes only. | Source: Pexels
"Hello, can you hear us? The ambulance is on the way," someone whispered in my ears, but I couldn't respond.
"D…Da…Dan…Pl - please help us. Please…" I called out with all my strength before I passed out.
When a loving heart is betrayed, it only grows stronger.
When I briefly opened my eyes, I realized my white wedding gown was stained crimson red, and I was being rushed to the hospital. Was I injured? Yes, it hurt a lot. But nothing pained me more than Dan's letter, which I received when I regained consciousness two days later.
"I'm sorry, Anne. I hope you'll forgive me. The doctors said your lower body is paralyzed, and you won't be able to walk. I'm sorry, but I didn't sign up for this. I can't be with someone disabled. Please don't come looking for me. We no longer know each other.
— Dan."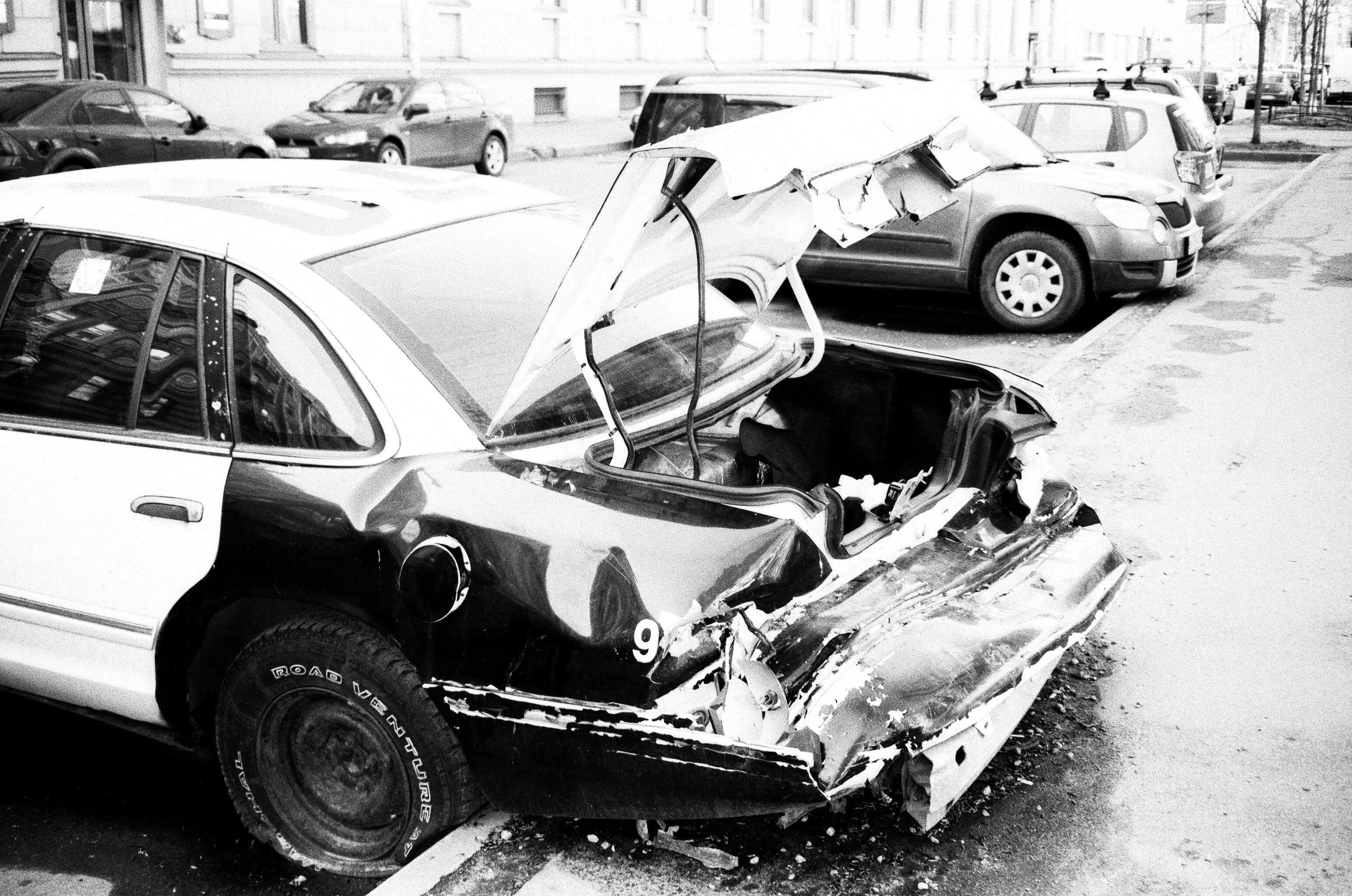 For illustration purposes only. | Source: Pexels
"Nonsense!" I screamed and threw the letter to the floor. "This is utter nonsense!"
I tossed away the blanket covering my legs and attempted to get out of bed, but I couldn't.
"What's going on? Why am I unable to move my feet? Come on, I need to get down!" I was crying and pushed myself so hard that I fell from the hospital bed onto the floor.
Hearing the noise and my painful cry, a nurse came running into my room, and she helped me return to my bed. "Ma'am, you can always call me for help. Your lower body is paralyzed as a result of the accident..."
"Oh, so you think I'm disabled too? What's wrong with everyone? And where's my fiancé? Call him! He must be hurt too—"
"Ma'am," said the nurse gently. "He was discharged two hours ago. I was the one who left the letter in your room. He asked me to tell you he was sorry."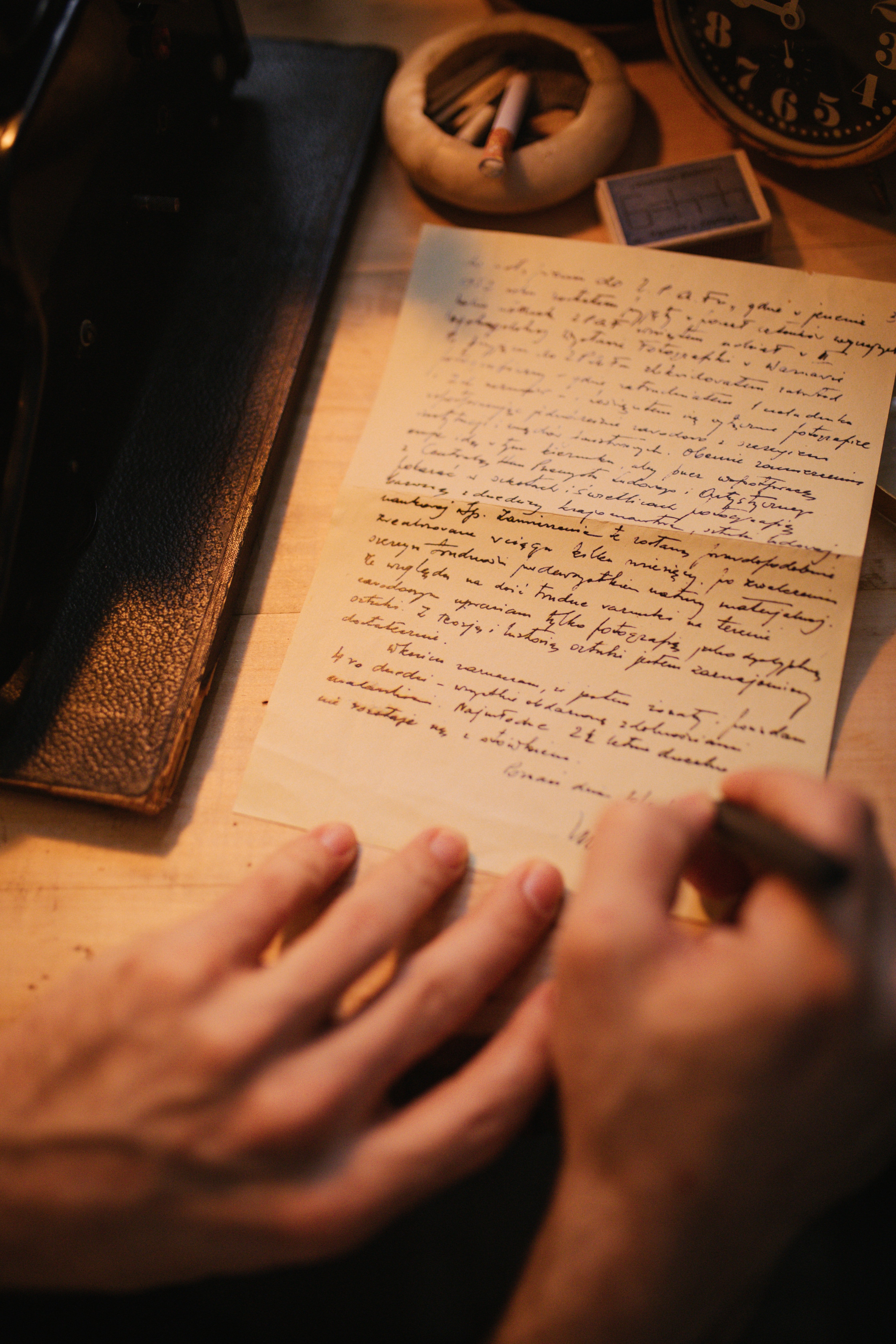 For illustration purposes only. | Source: Pexels
Present day…
After I got ready, the kind nurse who looked after me escorted me to the cab waiting for me at the hospital entrance, and a couple of hours later, I arrived home. I was discharged three weeks after the accident.
When I looked around my house, I felt like it came back to bite me. The walls were covered with our photographs, and their sight irked me. I rolled my wheelchair to the corner, where the baseball bat was, grabbed it, and destroyed all the photo frames I could reach.
As the glass pieces fell on the floor, I couldn't hold myself back from crying. I cried for hours that day. I felt like my world had come to an end. I had given up on love. I cried myself to sleep that night.
***
But I wasn't crying the next day. The Anne who had been broken on the inside had vanished. I had vowed to make Dan regret what he'd done.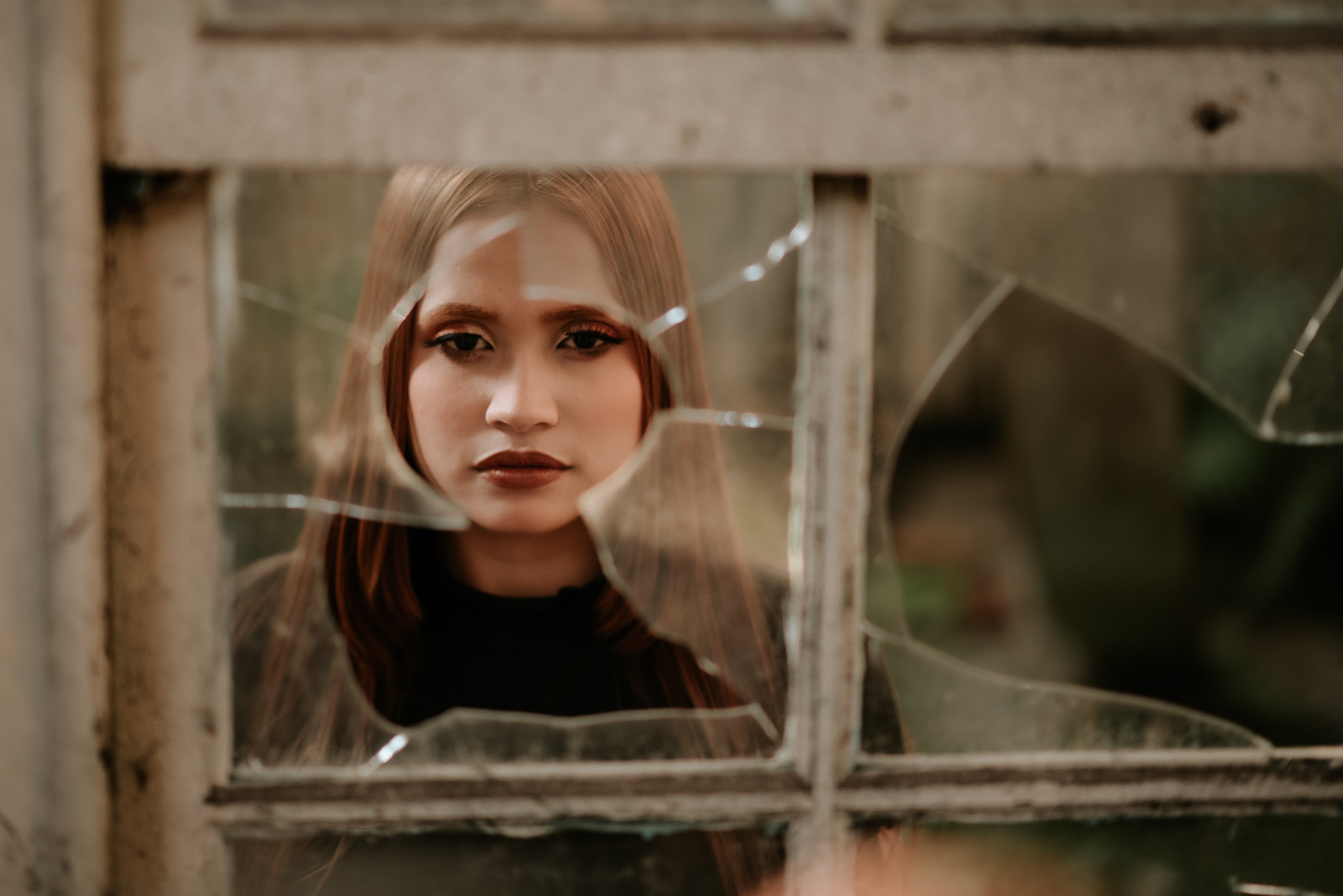 For illustration purposes only. | Source: Pexels
When I lost everything and was depressed, my work came to my rescue. I was a seamstress by profession and loved making dresses. So that's what I continued doing.
I made dresses day and night. I reached out to a community where girls and women like me, who were abandoned because of their disability, could empathize with my plight and become my rock in tough times. The internet can connect you with people anywhere across the globe!
After three years of rigorous work and a lot of experimentation and failures, I had my own clothing line. I don't want to sound like I'm bragging, but the pleasure I saw on my customers' faces after purchasing the outfits from my store made me more proud than happy.
I was over the bad phase. I was in a space where I was enjoying my job and life. I thought the dreary clouds had passed and there would be only bright days ahead until I exited my office building one day and saw Dan standing there.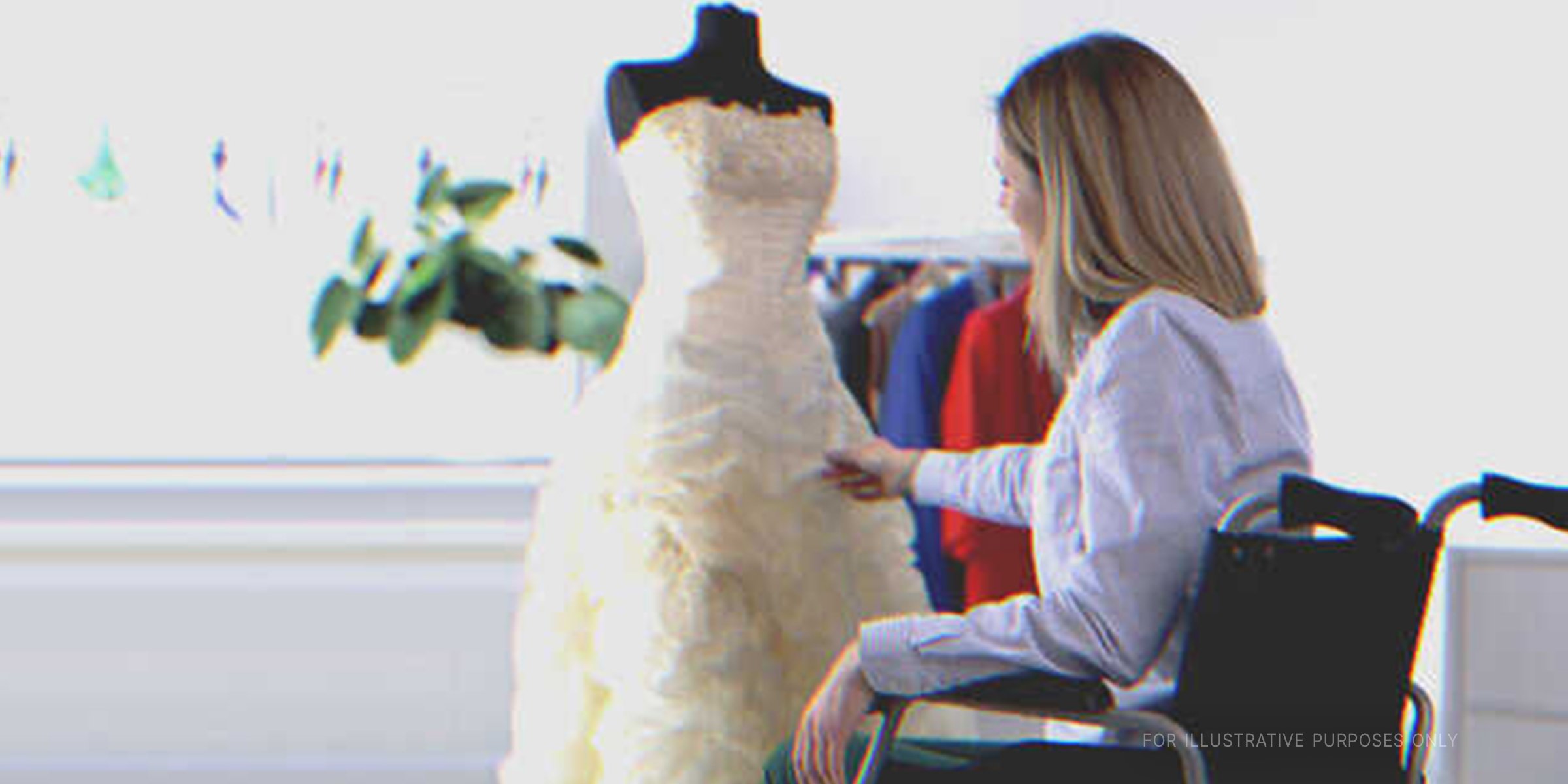 For illustration purposes only. | Source: Shutterstock
My caretaker, who had been looking after me since I was confined to the wheelchair, was right behind me. "Anne," she said. "If I'm not wrong…"
Yes, she knew about Dan. She knew everything. She was worried he'd hurt me again.
"Let's go," she told me. But I asked her to wait.
"So what brings you here, Dan?" I asked as stiffly as I could. Honestly, his presence shook me. Only I knew how hard it was for me to compose myself. His sight brought back all the horrible things I'd forgotten. "You have to be strong, Anne. You have to be strong," I kept telling myself.
"Please forgive me, Anne," Dan begged as he approached me. "I've come to make amends."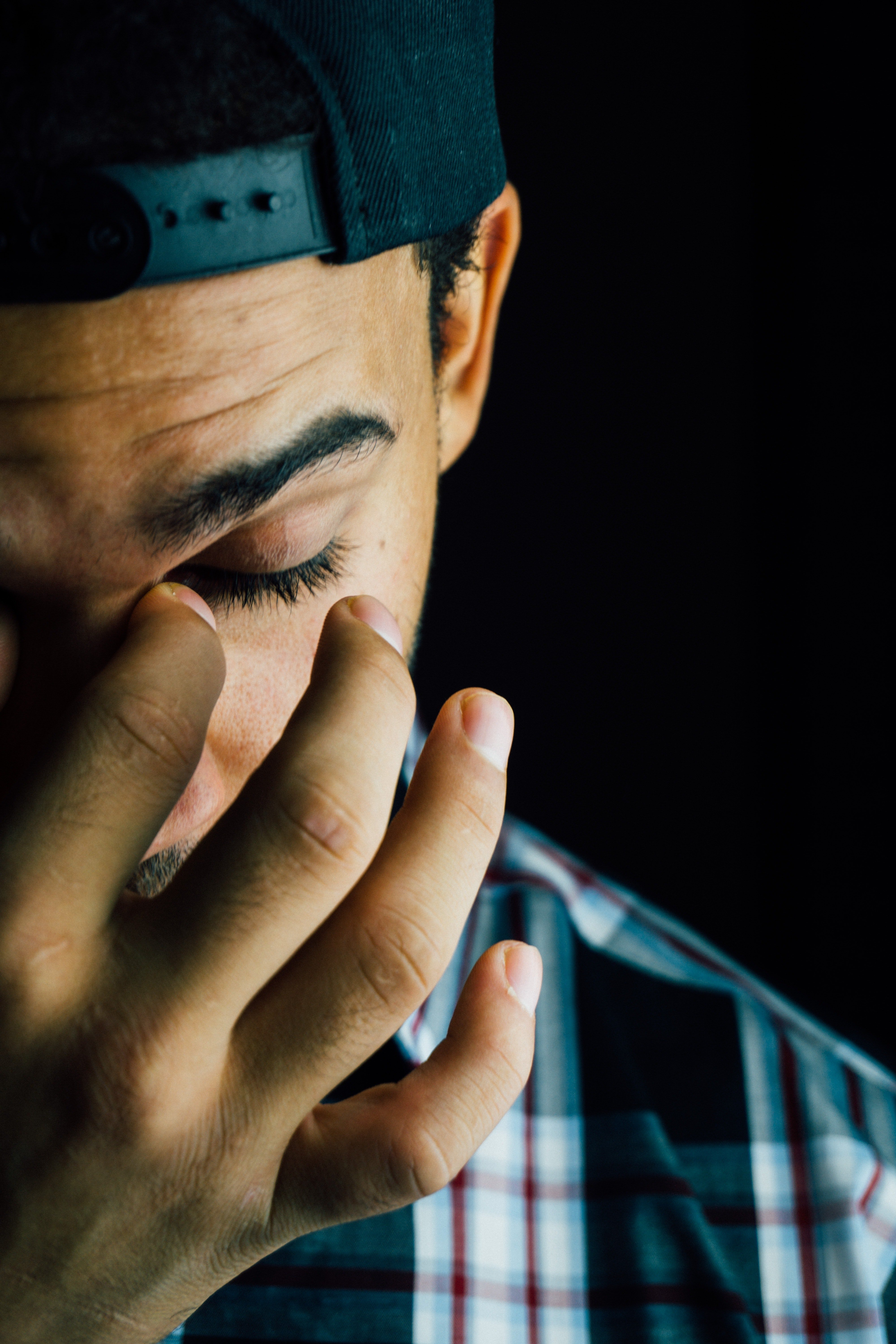 For illustration purposes only. | Source: Pexels
I couldn't believe it. He got down on his knees and pulled out a ring from his pocket. What a strange turn of fate! The man who dumped me for my disability was in front of my eyes, crawling on his knees with a ring in his hand and begging me for help.
"Let's not live in the past and finish what we couldn't three years ago," he said. "Will you be my wife, Anne? Please, please, don't turn me down. I - I need you," he begged, and I could feel tears rising to my eyes.
He was the man I was in love with three years ago. It wasn't easy for me to compose myself any longer.
"You need to leave, Dan!" I said. I didn't want to cry in front of him. "Everything was over between us the day you left me."
"Hey, hey, Anne," he said, taking my hands in his. "I'm sorry. I was in shock after the accident. I didn't realize what I was doing was wrong. Please, let's not dwell on the past," he said.
But I saw something in his eyes that scared me. Something that told me I shouldn't trust him.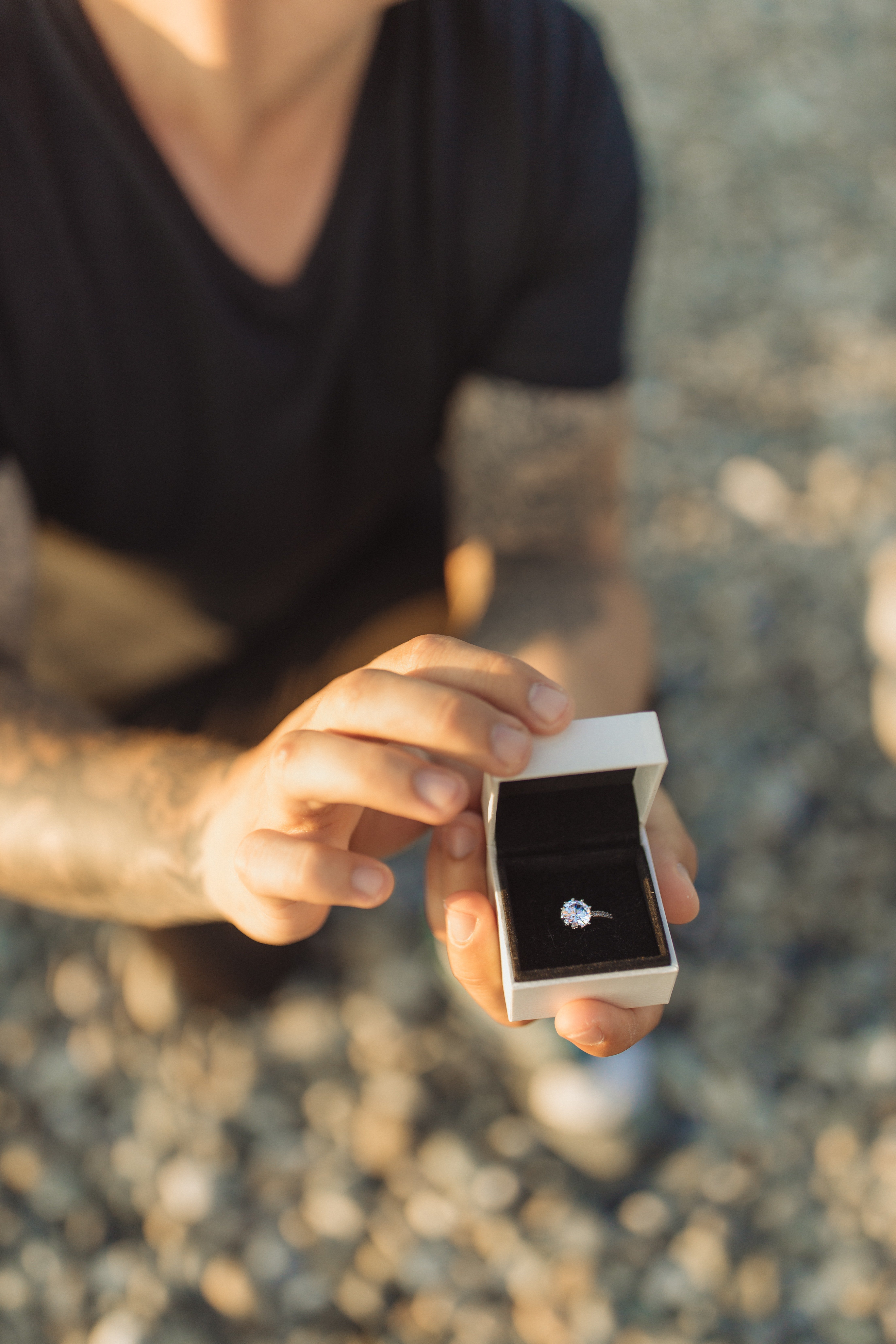 For illustration purposes only. | Source: Pexels
"Where were you until now, Dan?" I asked. "How come you didn't contact me sooner? You were in shock for three years?"
At that moment, his eyes flinched with his truth, and he gulped hard before responding. At that instant, I knew what my response to his proposal would be.
"Get lost!" I yelled in tears. "I know you're here because I'm rich and famous now. You're here for the money, aren't you?"
"Anne, look, I was wrong, okay. We can start over. I—I'm struggling, and I need your help. I—"
Before he could say another word, I asked my caretaker to roll my chair to my car. I didn't even care if Dan ran after my car or not. I didn't want to see him again. He broke my trust and tried breaking me from the inside, and God showed him where he belonged.
His betrayal had only made me stronger.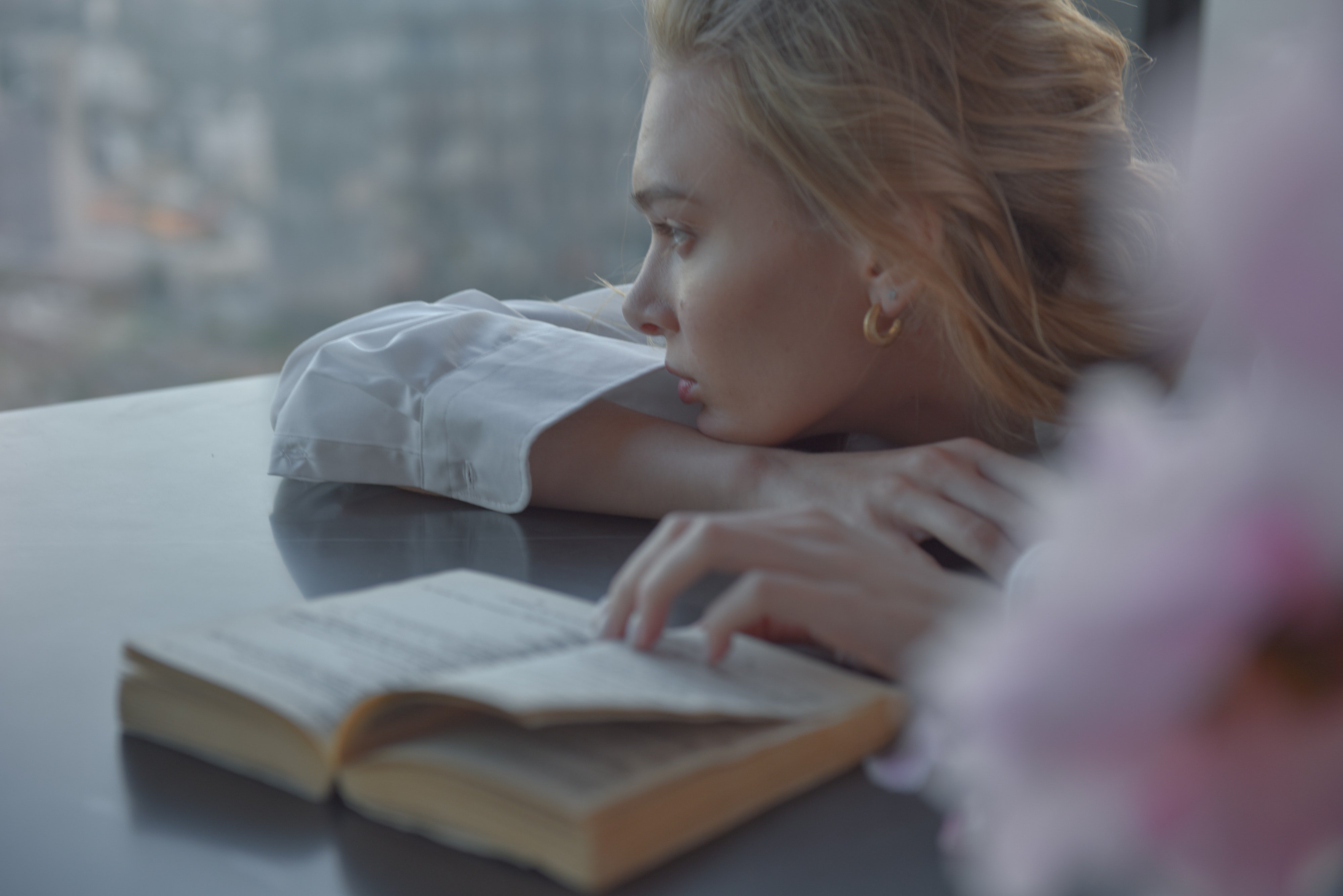 For illustration purposes only. | Source: Pexels
What can we learn from this story?
When a loving heart is betrayed, it only grows stronger. Anne cried a lot after Dan left her, but she came back stronger. When he tried to deceive her again, she gave him a strong reply.
A woman's instinct is never wrong. Anne knew all Dan wanted from her was her money, which is why he returned to her 3 years later. And she couldn't have been more right.
Share this story with your friends. It might brighten their day and inspire them.
If you enjoyed this story, you might like this one about a veteran who fled from his fiancée, not wanting to be a burden. But she appeared on his doorstep the next day and said something that brought him to tears.
This piece is inspired by stories from the everyday lives of our readers and written by a professional writer. Any resemblance to actual names or locations is purely coincidental. All images are for illustration purposes only. Share your story with us; maybe it will change someone's life. If you would like to share your story, please send it to info@amomama.com.
Subscribe if you like this story and want to receive our top stories!