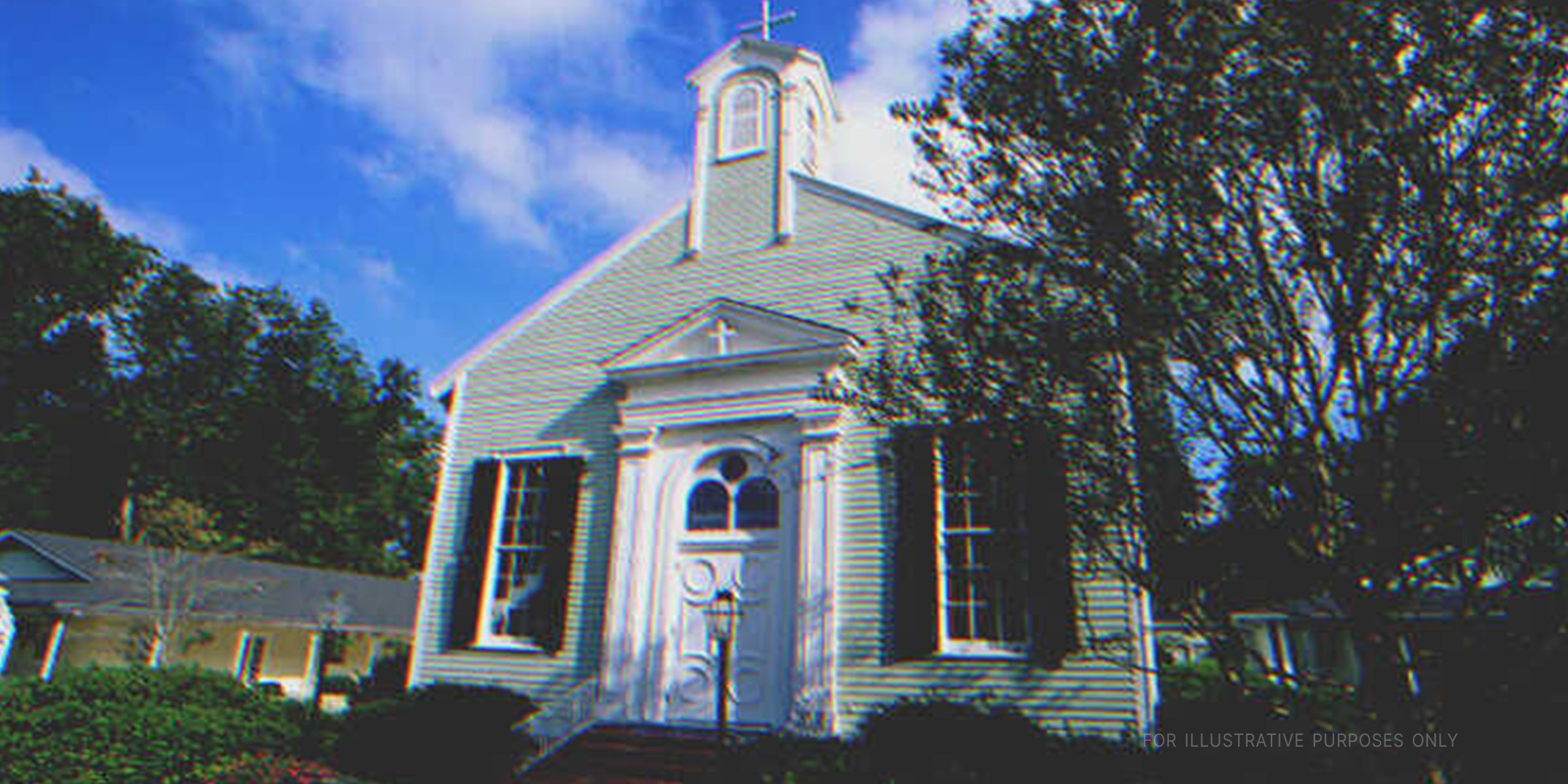 Front Door Of The Church. | Source: Getty Images
Newborn Boy with Down Syndrome Is Abandoned near Church, Birth Dad Only Finds Him a Decade Later – Story of the Day

A miserable turn of events in a man's life separates him from his son with Down syndrome. He finds him at a church only after a long decade and their lives take an unexpected turn from that moment.
What is the ultimate goal in life? Is it money, power, or happiness? What would you choose if you had to choose one?
Theo regretted choosing money. A decade ago, he could have chosen happiness over money, but he didn't. He was drowning in debt and needed to support his struggling parents, so he accepted a bribe from his girlfriend's father and dumped her.
Unfortunately, Theo had no idea back then that his ex-girlfriend Glenn was pregnant. She was two weeks along, and when she told her father, Richard, he was furious...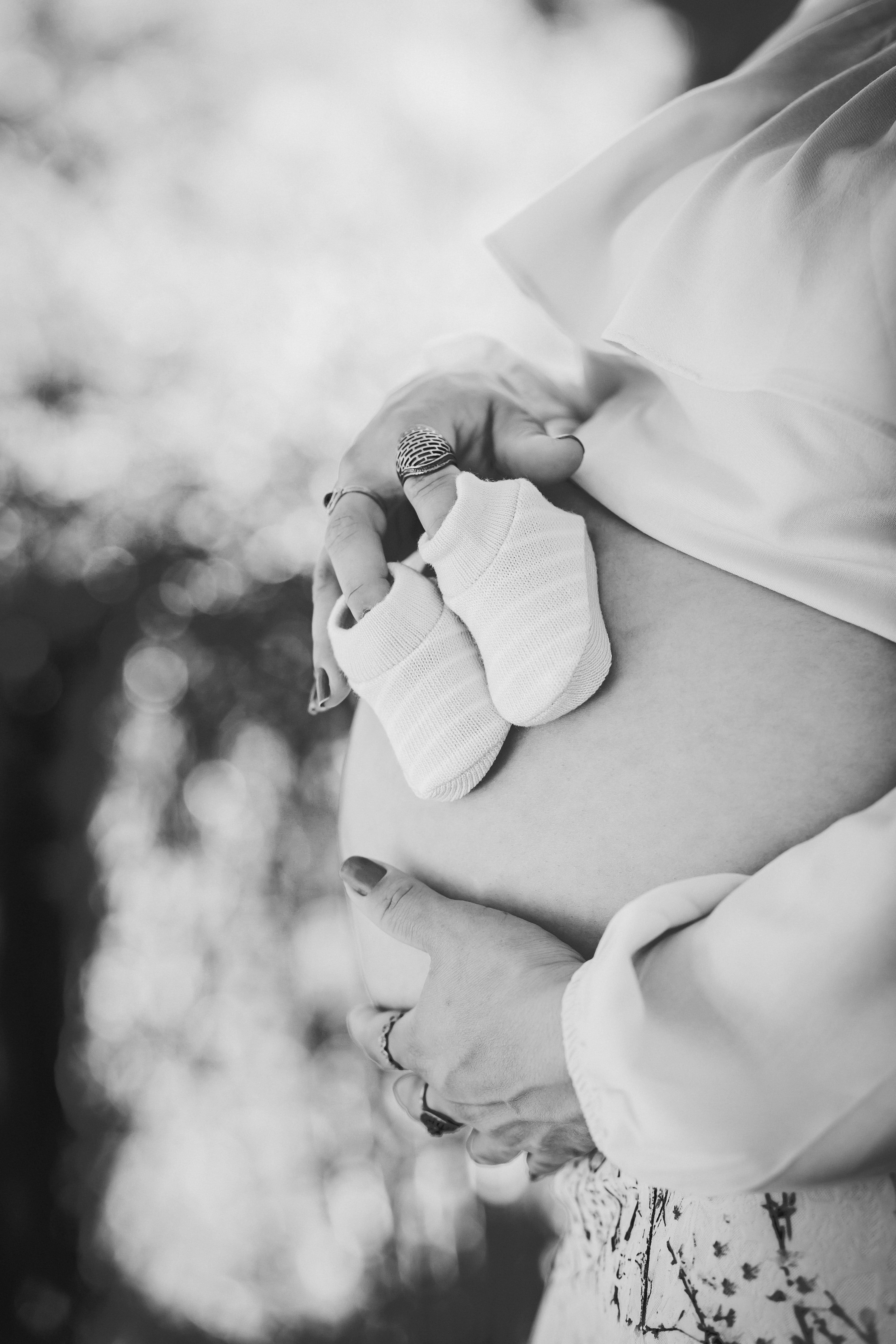 For illustration purposes only. | Source: Pexels
"You're not raising that lowly man's blood, Glenn!" he declared. "If your mother was still alive, she'd agree with me!"
"Dad," said Glenn in tears. "I want to have this baby. You—You can't convince me otherwise..."
"Darling, you don't have the financial independence to make your own decisions. As a result, you do what I say. You can keep the child, but I don't want to see you with that man again!"
"He won't leave me, dad!" Glenn said. "He loves me, and I won't leave him either!"
"You have no idea how this world works, dear," Richard chuckled, which irked Glenn. "But you'll see soon…."
And Richard kept his word. As a rich businessman, he had enough money to fix the problem. He found Theo's weakness and bribed him to leave Glenn and never return to their town. And it all happened when Glenn tried to flee the house one night to elope with Theo, and Richard caught her in the act.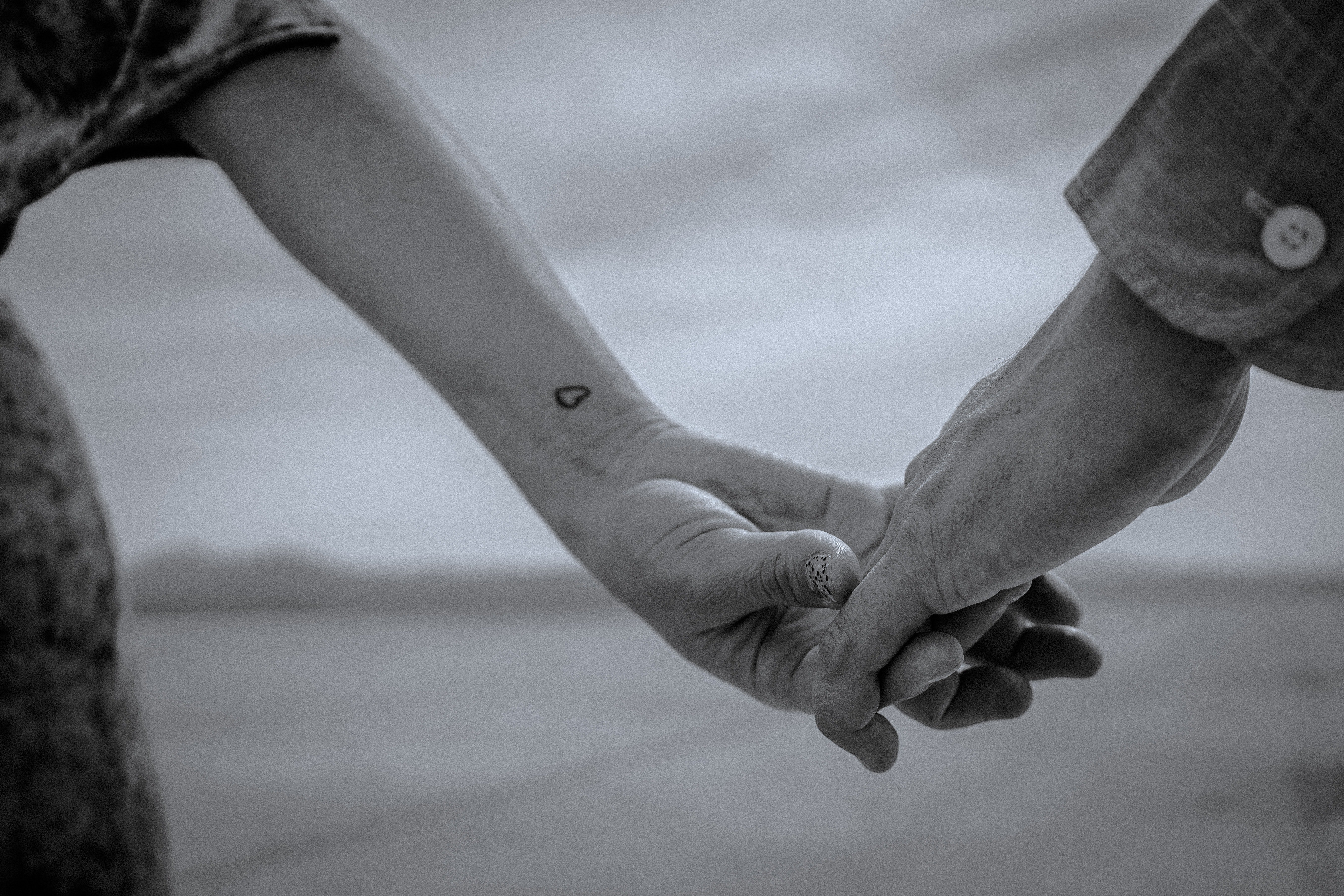 For illustration purposes only. | Source: Pexels
After Theo left town, something inside Glenn broke. She couldn't believe the person she'd loved had left her. The life growing inside her reminded her of that painful past, but she still decided to take her pregnancy to term. She decided to raise her child with love and give that little gift of God the best of everything.
But fate had other plans…
Karma is like a boomerang. It comes back to the one who throws it.
"Look, Glenn," her doctor said. "We know your pregnancy is already complicated, but there's something else you need to know. You shouldn't be disheartened, but your baby is a special needs child… He'll need your love more than anything else… He has Down syndrome."
"I will love him regardless, doctor," Glenn quickly replied, unbothered by the diagnosis. "I'll do the best for my child. I am sure of that," she vowed.
But things weren't as simple as Glenn had imagined. Richard was always opposed to her pregnancy, and when he discovered his daughter's child was "not normal," he hatched a plan to eliminate the problem.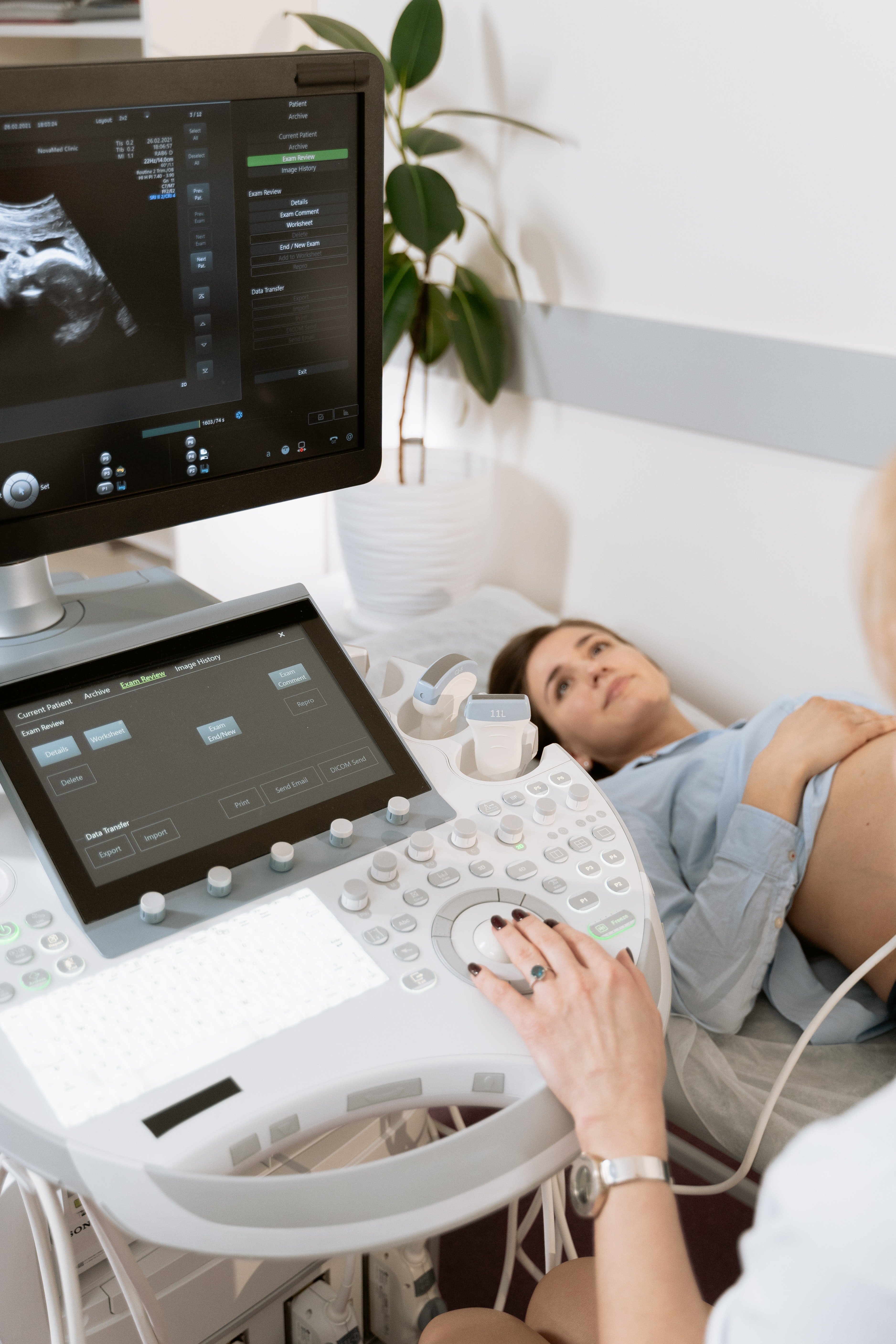 For illustration purposes only. | Source: Pexels
Nine months later, when Glenn regained consciousness following the delivery, she was told her child had died.
"He was stillborn. We're sorry for your loss…" the nurse told her, and the news hit Glenn like a ton of bricks. She felt as if her world had come to a standstill. She had lost the last ray of hope in life.
Glenn screamed and cried that day. She screamed as much as she could, but nothing would change.
Meanwhile, Glenn's baby, which actually lived, was taken by Richard who left it on the doorstep of a church. His heart never ached for his grandson, and he never turned to look back at the restless young life tossing his arms in the basket on the threshold of the holy place. Richard was able to control Glenn's life once again. He had won.
In the following months, Richard introduced Glenn to his business partner's son, and soon after, she married him. But she wasn't happy. She was still grieving the loss of her child, which impacted her marriage.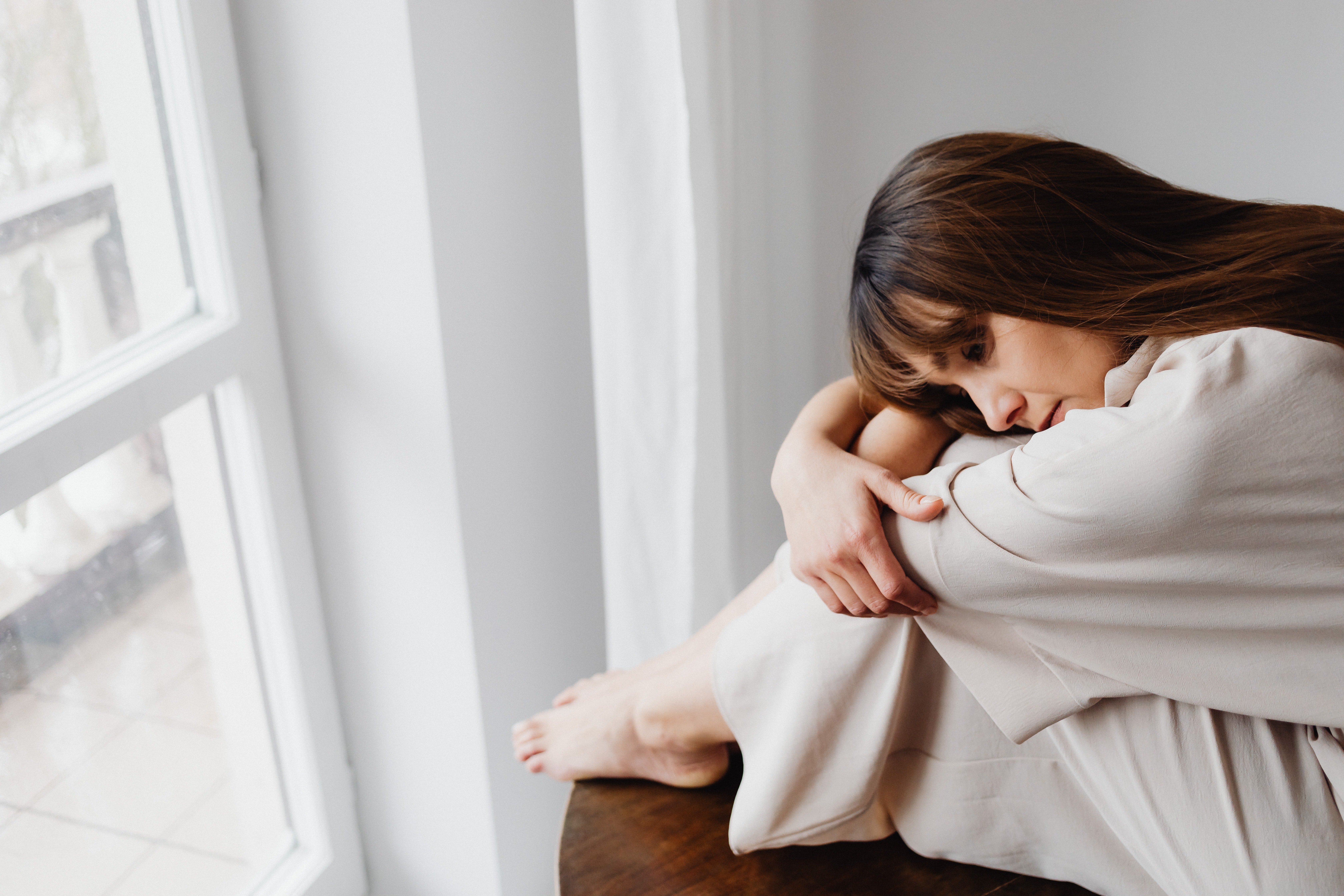 For illustration purposes only. | Source: Pexels
A year later, Glenn's husband divorced her because they couldn't have children. She returned to her father's house, and for the most part, she was no different than a corpse, except she was still breathing.
Ten years later…
The little baby boy, Noah, was ten years old. His innocent smile and hearty laughs filled the church halls and everyone's hearts with joy and delight.
Noah had been adopted by Father John, who was a priest at the church. After the police couldn't find Noah's parents, Father John made the decision to keep him.
"A child who comes to the house of the Lord will not be abandoned again. I will be his parent. I will adopt him," he'd told CPS.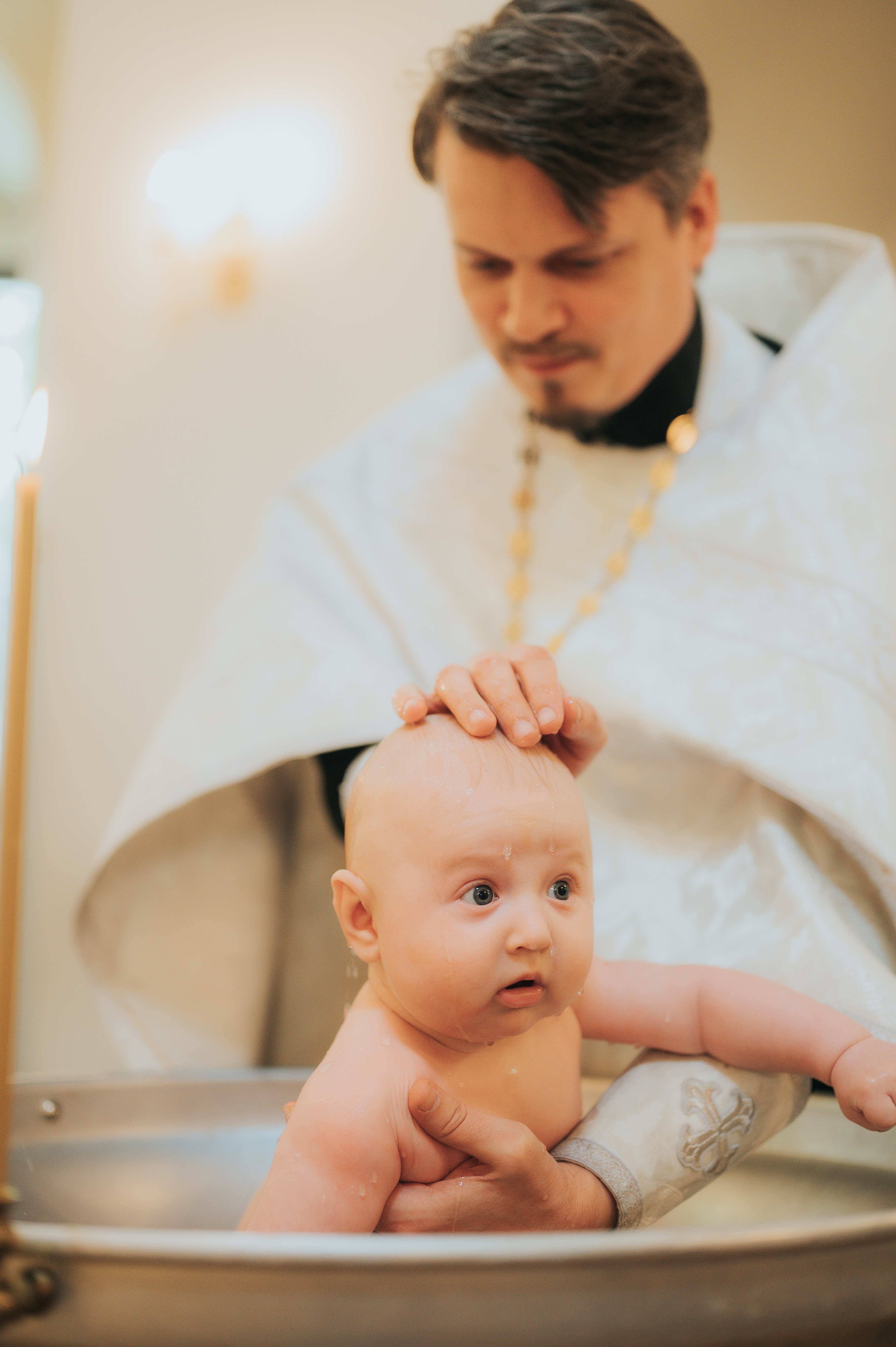 For illustration purposes only. | Source: Pexels
Noah had a loving home under Father John's care and many friends who lived with him in the church-run shelter. He stayed there with the other kids because Father John wanted him to grow up around youngsters his age.
Unaware of his past, the little boy ran around the church merrily, sometimes troubling the sisters and Father John, who would chuckle at the boy's naivety and innocence.
One such day, Noah was playing around the church when he bumped into a man. "Ouch!" he cried. "Thorry, I dind see ya…"
"It's okay, child—" the man had just begun saying when the birthmark on Noah's arm caught his attention. It was unique, a sign of his lineage, which shocked the man to the core. "Hey, buddy, how—how do you have the same birthmark as me? Is it possible that…"
The man was none other than Theo, and his eyes welled up because he immediately suspected Noah was his son.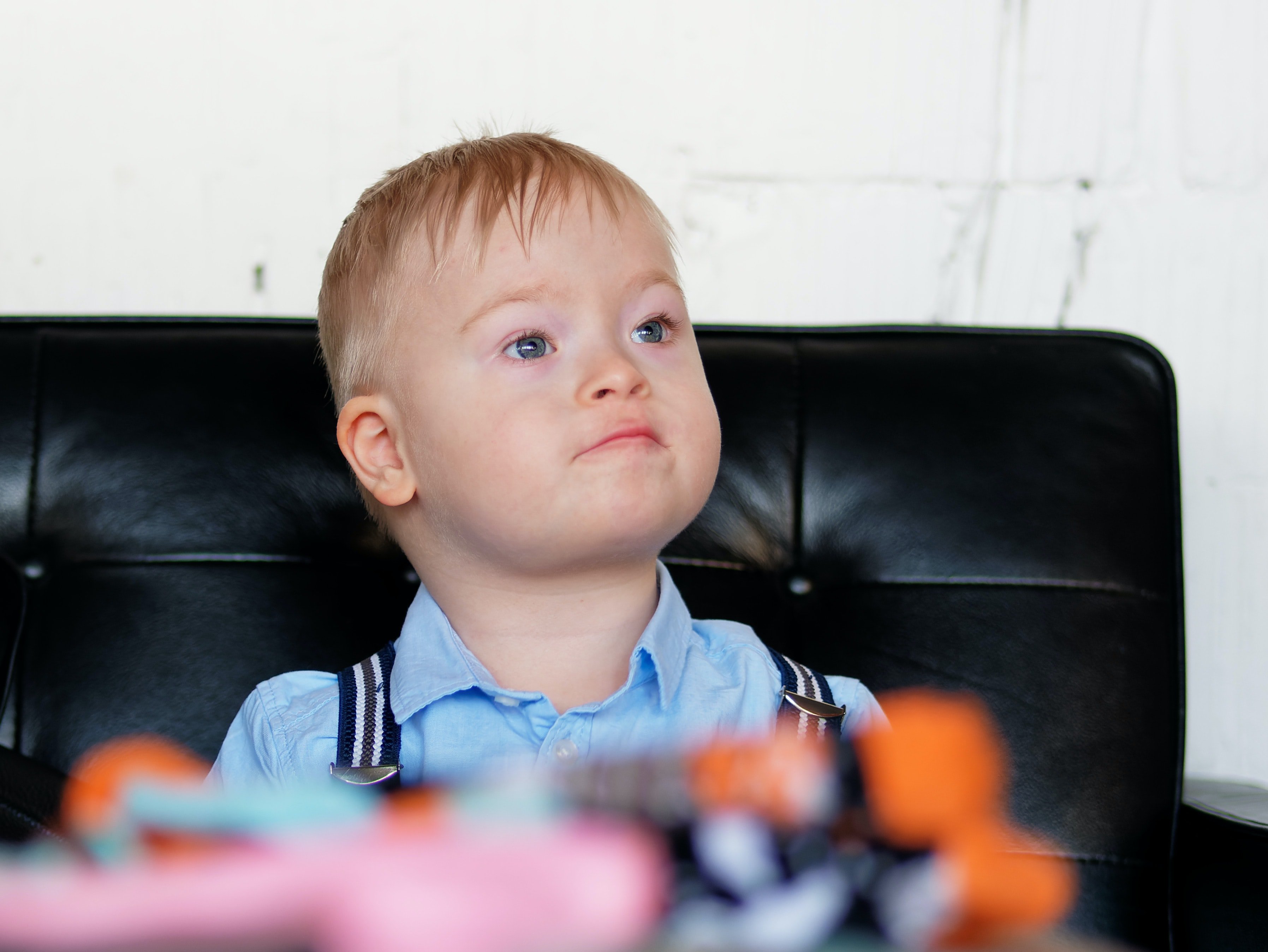 For illustration purposes only. | Source: Unsplash
Theo had come to the church for his parents' funeral service, unaware that his past would cross paths with him. Before he could ask Noah anything else, the boy collected his ball and ran away.
Theo followed him and saw him talking to Father John. "Thee I god my ball back, Dhad...Oops, Fader!" Noah said, then disappeared into the garden to play.
Theo approached Father John. "Father," he said. "I know what I'm going to ask you may sound absurd, but is that boy really your child? The boy who was just talking to you…he has the same birthmark as me and I just can't get that out of my mind!"
Father John smiled. "Every child here is like my own, son. But that boy is special. He was abandoned on our doorstep, and I embraced him. Why do you believe he is your child?"
"I don't know, Father…" said Theo. "Several years ago, I gave up on my love because I didn't have a choice. I don't know if that boy…Is he my son?"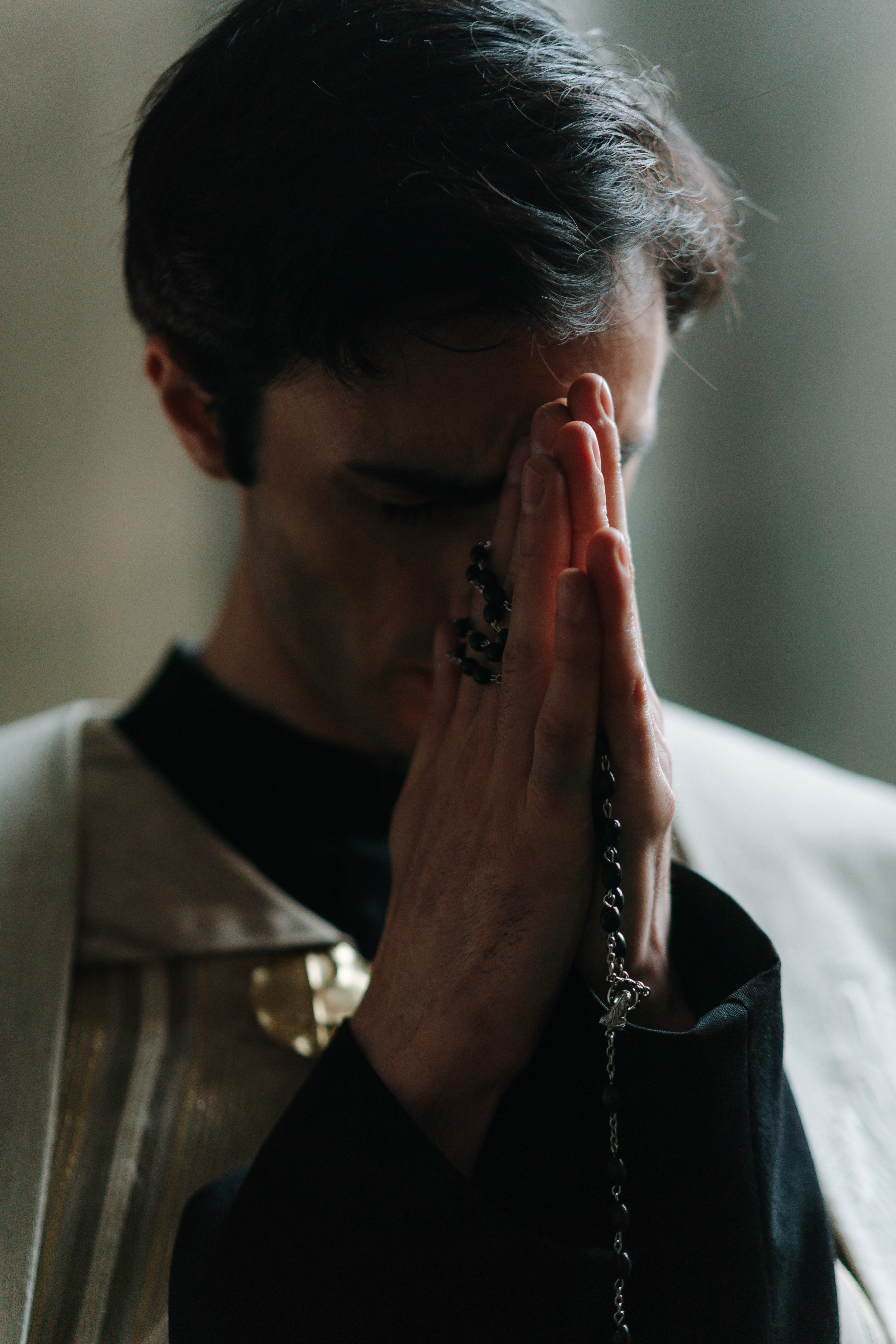 For illustration purposes only. | Source: Pexels
That day, Father John and Theo talked for a long time, after which Theo convinced Noah to take a DNA test with him.
When the results came back a week later, Theo couldn't help but rush to the church and hug Noah. He had a son! At that point, Theo realized he had made a mistake by sacrificing his happiness for money, and he wanted to make amends.
Seven years had passed since that fateful day. Glenn managed to flee her father and was reunited with Theo and Noah. Oh, how much she cried when she learned her son was alive! The happy family is still in touch with Father John, who willingly gave up Noah's responsibility to Theo and Glenn.
Ultimately, everything worked for the family, and Richard faced karma. He died alone in his house, surrounded by luxury, but without even one loved one by his side in his final days.
In the letter his lawyer had sent Glenn, he had begged her for forgiveness. And well, because Glenn had a huge heart, she forgave him. Would you?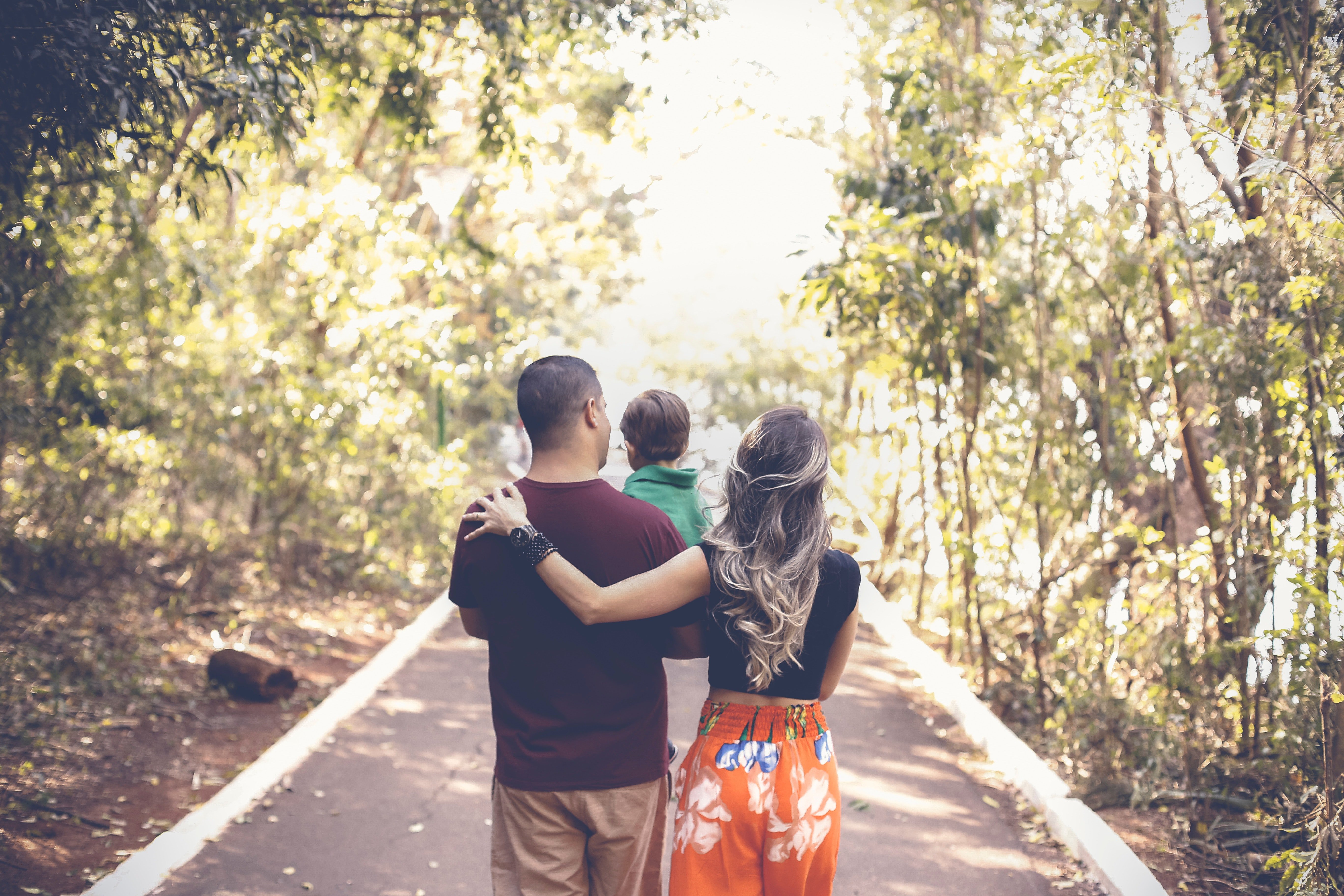 For illustration purposes only. | Source: Pexels
What can we learn from this story?
What's meant to be will be. Glenn and Theo were meant to end up together and raise a beautiful family. That happened despite the obstacles they faced.
Karma is like a boomerang. It comes back to the one who throws it. Richard met a painful death for his cruel actions and the chaos he brought into his daughter's life.
Share this story with your friends. It might brighten their day and inspire them.
If you enjoyed this story, you might like this one about a single man who adopted a girl with Down syndrome no one wanted, only to face her bio father 20 years later on her wedding day.
This piece is inspired by stories from the everyday lives of our readers and written by a professional writer. Any resemblance to actual names or locations is purely coincidental. All images are for illustration purposes only. Share your story with us; maybe it will change someone's life. If you would like to share your story, please send it to info@amomama.com.
Subscribe if you like this story and want to receive our top stories!