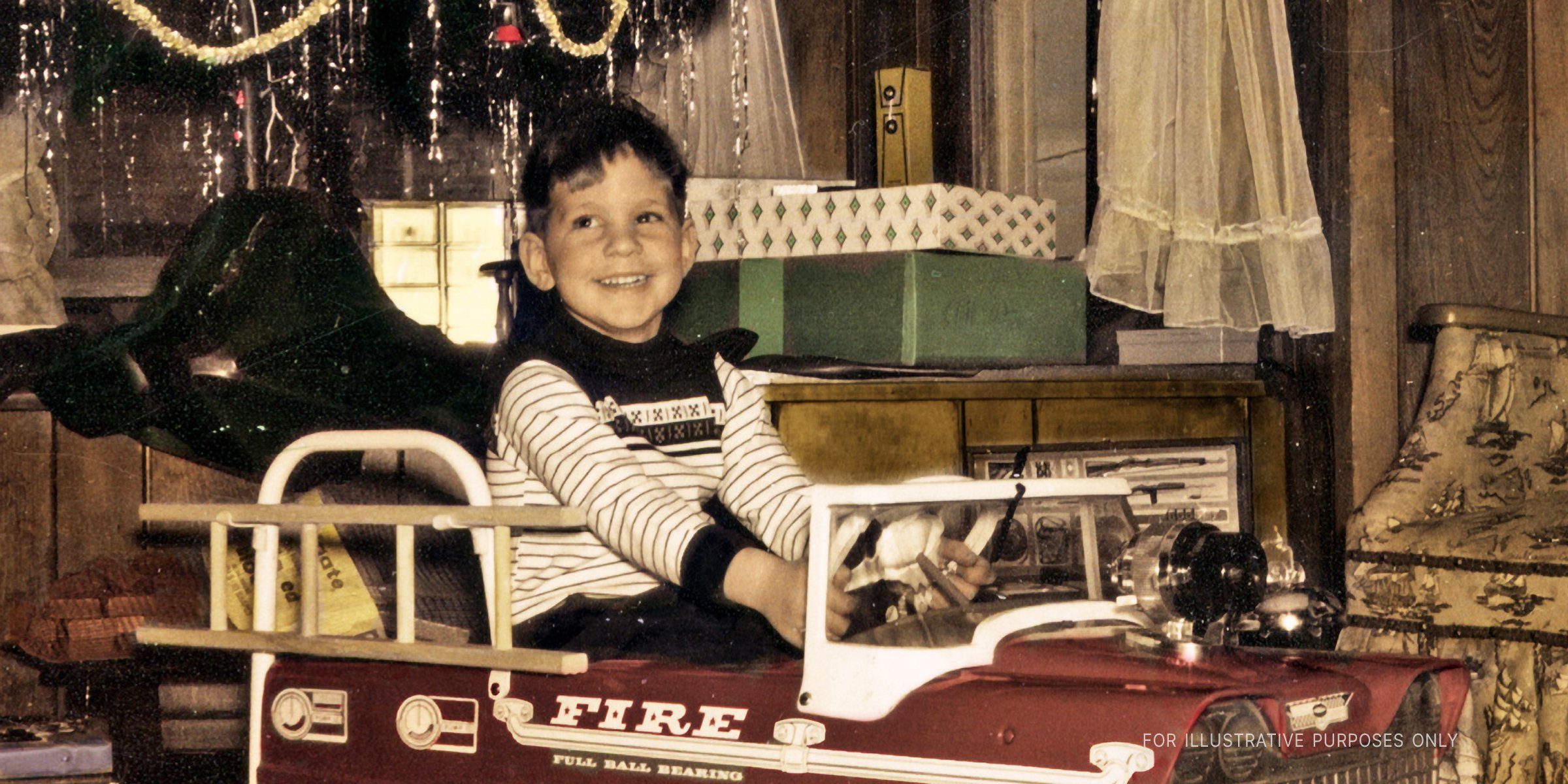 Happy Boy Driving A Toy Truck. | Source: Getty Images
Boy Who Dreamed of Becoming Firefighter Saved Two Little Sisters from Fire on Christmas – Retro Story

This retro story is about Jase, a young boy who had a big dream of becoming a proud firefighter. When little Jase was merrily driving his toy fire truck around the house one Christmas night, he had no idea he'd have to save his sisters in it.
In his little American household, which housed several people from his family, Jase was writing letters to Santa weeks before Christmas...
"Dear Santa,
It's me, Jase! Remember how I asked for superpowers last Christmas? Daddy bought me a Superman costume, but it didn't feel special. How about you give me superpowers this year? Then I can be a true superhero and save lives. I can be a firefighter, you know! Please grant my wish!"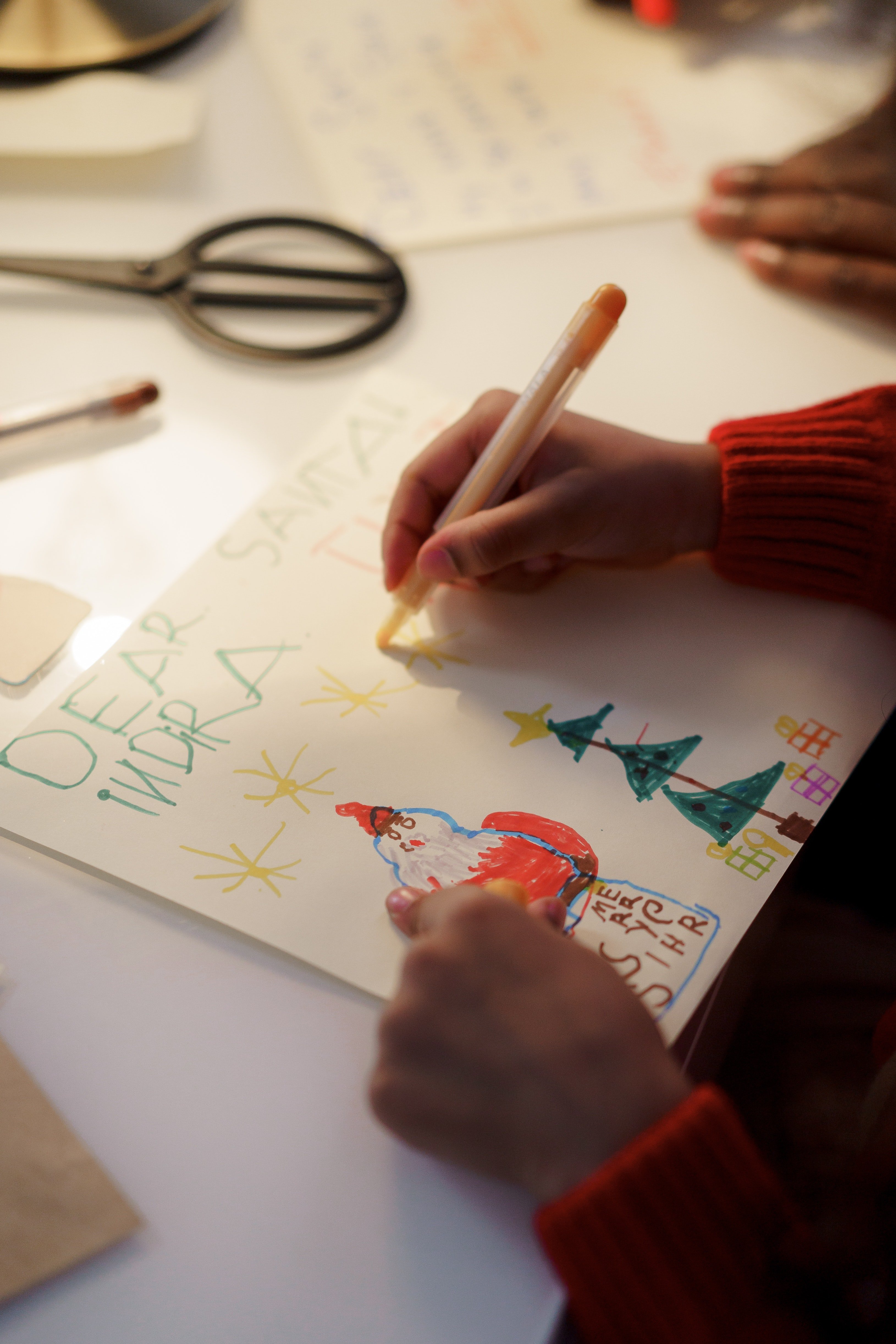 For illustration purposes only. | Source: Pexels
After writing the letter, Jase tucked it under his pillow and dozed off. A few days later, when he ran down the stairs, he saw a giant Christmas tree in the living room and a pile of parcels underneath it.
It was finally Christmas, and Jase stopped dead before the tree, looking for his Christmas present.
This is for Mom… This one is for Dad… Where's mine?
The excited little man rummaged through the pile of presents for a good ten minutes before finding his.
Not all heroes wear capes.
"Yay! Gotcha!" he exclaimed as he began unwrapping it.
As Jase saw it was a firetruck, he couldn't contain his excitement.
"A fire truck? Yay!" he exclaimed so loudly that his father, who was outside clearing snow, and his mother, who was in the kitchen, dashed to the living room.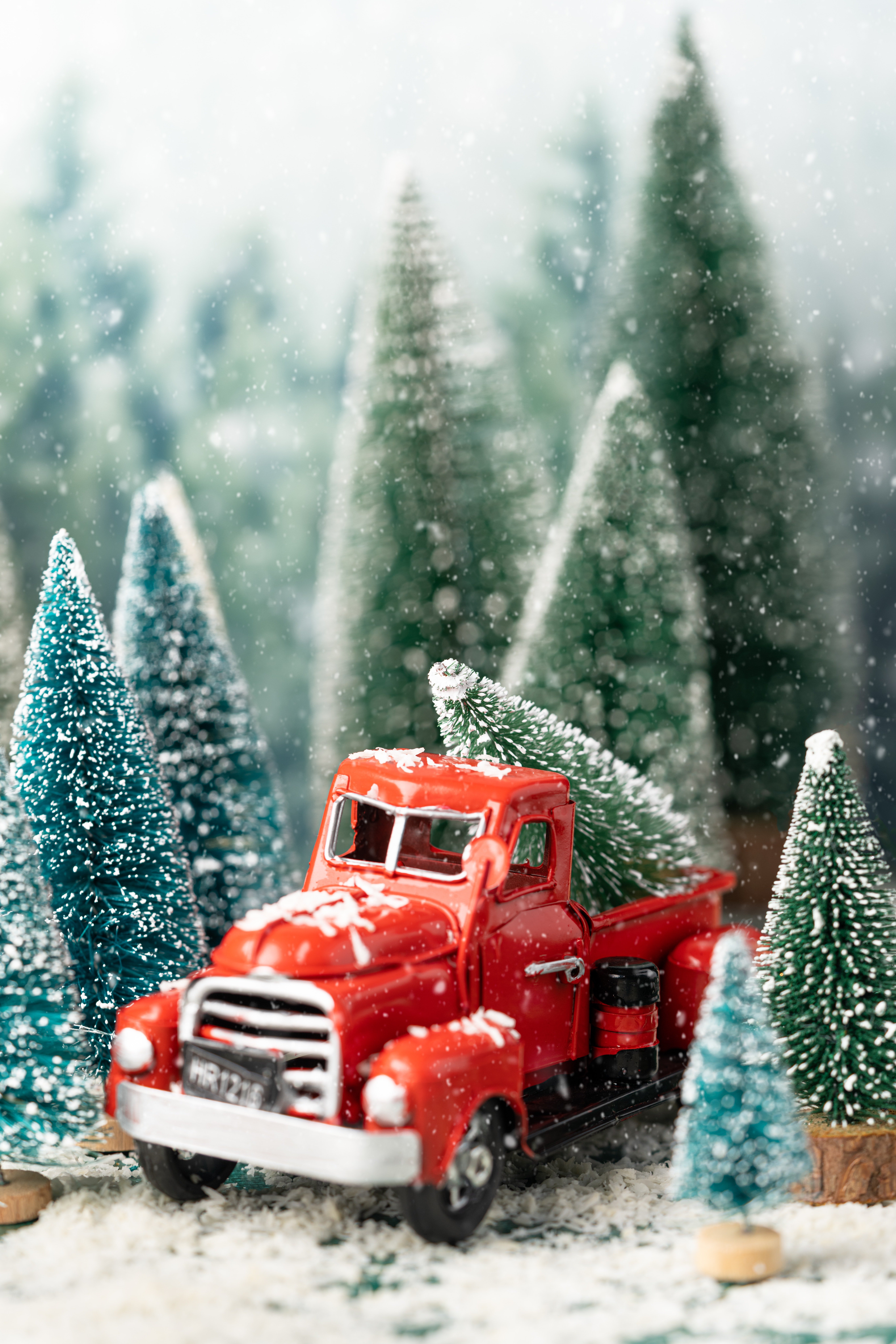 For illustration purposes only. | Source: Pexels
"Mom, Dad, Santa gave me superpowers! Don't tell anyone, but I wrote letters to him, and I asked him… and I... Mom, Dad, I'll become a firefighter! Yes, I will become a firefighter when I grow up!"
Jase had learned at school that firefighters were true heroes who saved people from danger. So the little boy wished to be a firefighter, and all his favorite toys were also related to firefighters!
"Did you like the present, sweet boy?" his mother asked.
"I love it, mom!" said Jase. "I really, really love it!"
"Well, that's great then!" his father chimed in. "But champ, you woke your little sisters up, and you're going to have to help me calm them down!"
"Okay!" Jase smiled. "Let's go!"
Jase's family had his twin sisters, Milly and Rosie, his dad, Peter, and his mom, Lydia. They were happy in their cozy tiny home, and every celebration in their household was a sweet affair.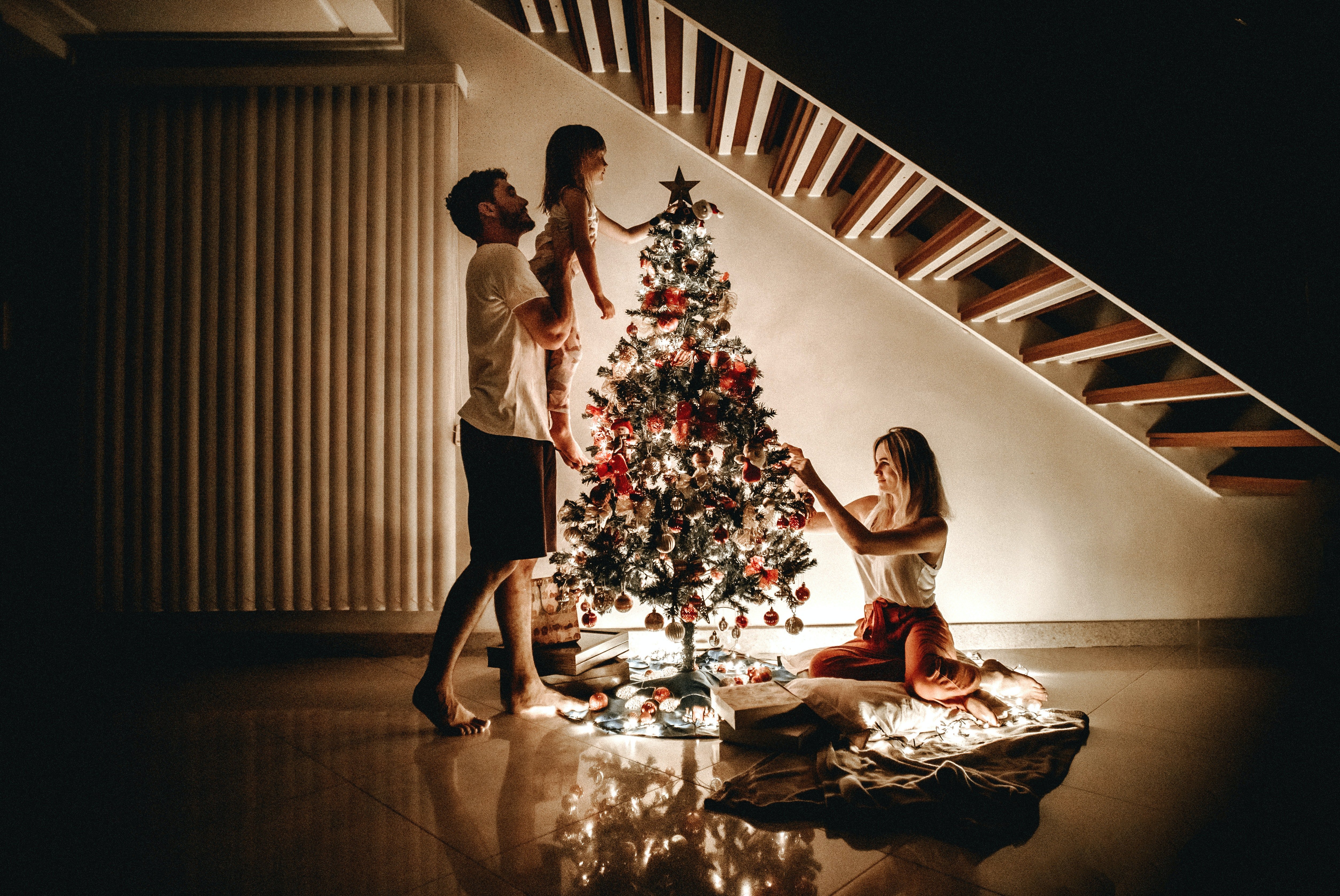 For illustration purposes only. | Source: Pexels
Jase was so happy with his Christmas present that year that he spent the whole day driving his toy truck. He also gave his little sisters a ride in it, and they loved it.
"I guess saving all that money was really worth it," Peter told Lydia over Christmas dinner. "Jase seems to love the truck, and the girls are happy too."
"Well, darling, we had to do this even though we were on a tight budget," said Lydia, watching her kids play with the truck. The children had finished eating earlier. "You don't know how quickly they grow up and move out. Let's cherish these memories while we can."
"Of course," said Peter, kissing his wife on the cheek.
After dinner that night, when everyone was asleep, Jase was up and decided to drive the truck around the house. He had enjoyed it so much that he hadn't left his truck for even an hour that day! When he couldn't sleep, he decided to take his truck down to the living room and play with it.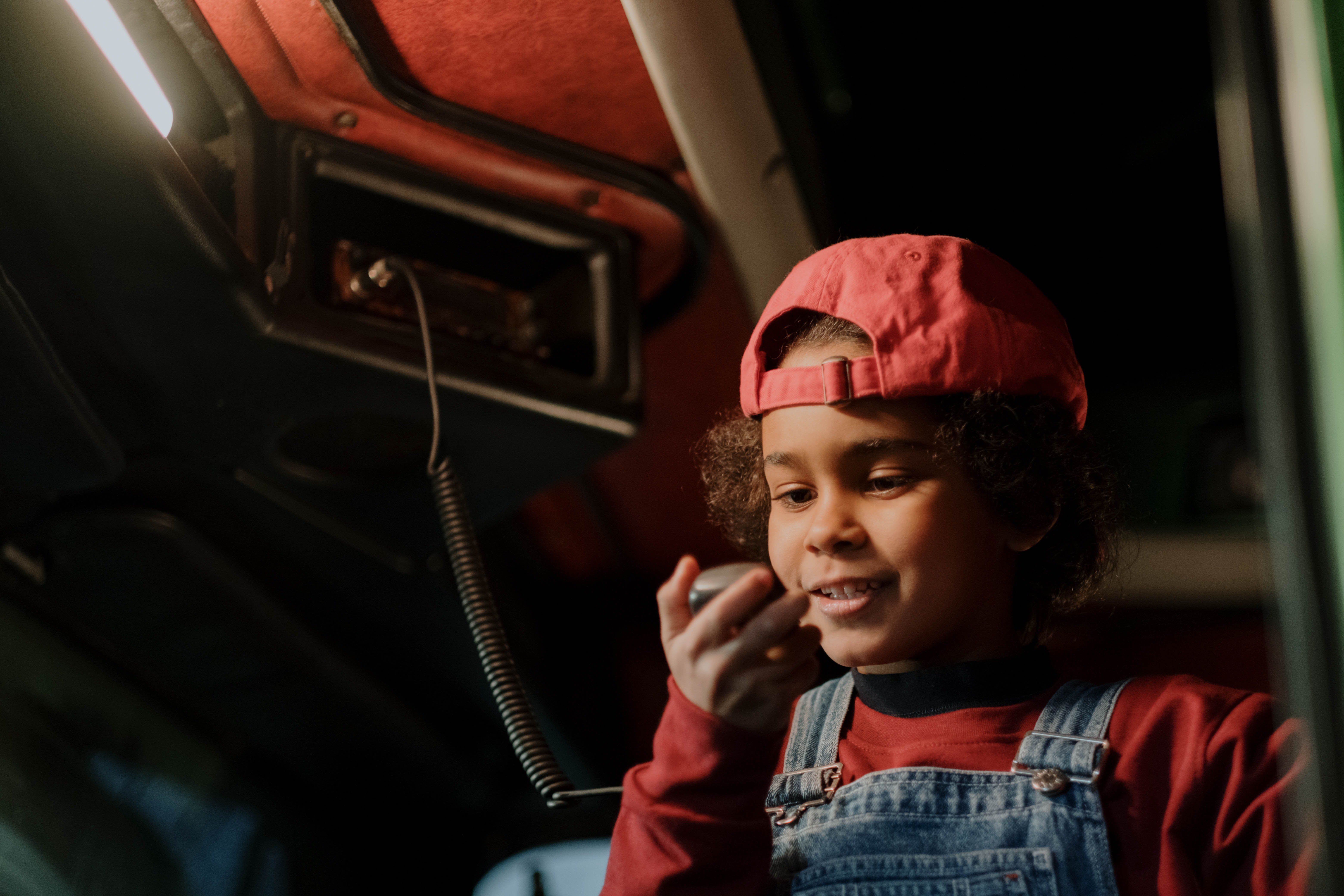 For illustration purposes only. | Source: Pexels
As he descended the stairs, trying not to make a noise, and reached the living room, he sat inside the toy vehicle, grabbed the steering wheel, and began driving it around, imagining how he would do it if he were a real firefighter.
Suddenly, Jase felt something strange—a mixture of smoke, heat, and light—and stopped. When he turned around, he saw smoke from the Christmas tree, its bottom in flames. Jase's parents had forgotten to put out some candles, which had caught the tree's back and the living room curtains on fire.
The fire was spreading fast, and Jase panicked. "Mom! Dad! There's a fire in our house!" he shouted as he rushed upstairs and woke up his twin sisters. Milly woke up and ran downstairs with him, but Rosie was asleep, so he carried her in his arms. He then put his sisters in the truck and rushed to Peter and Lydia's room.
"Mom! Dad!" he screamed, and the couple was startled awake.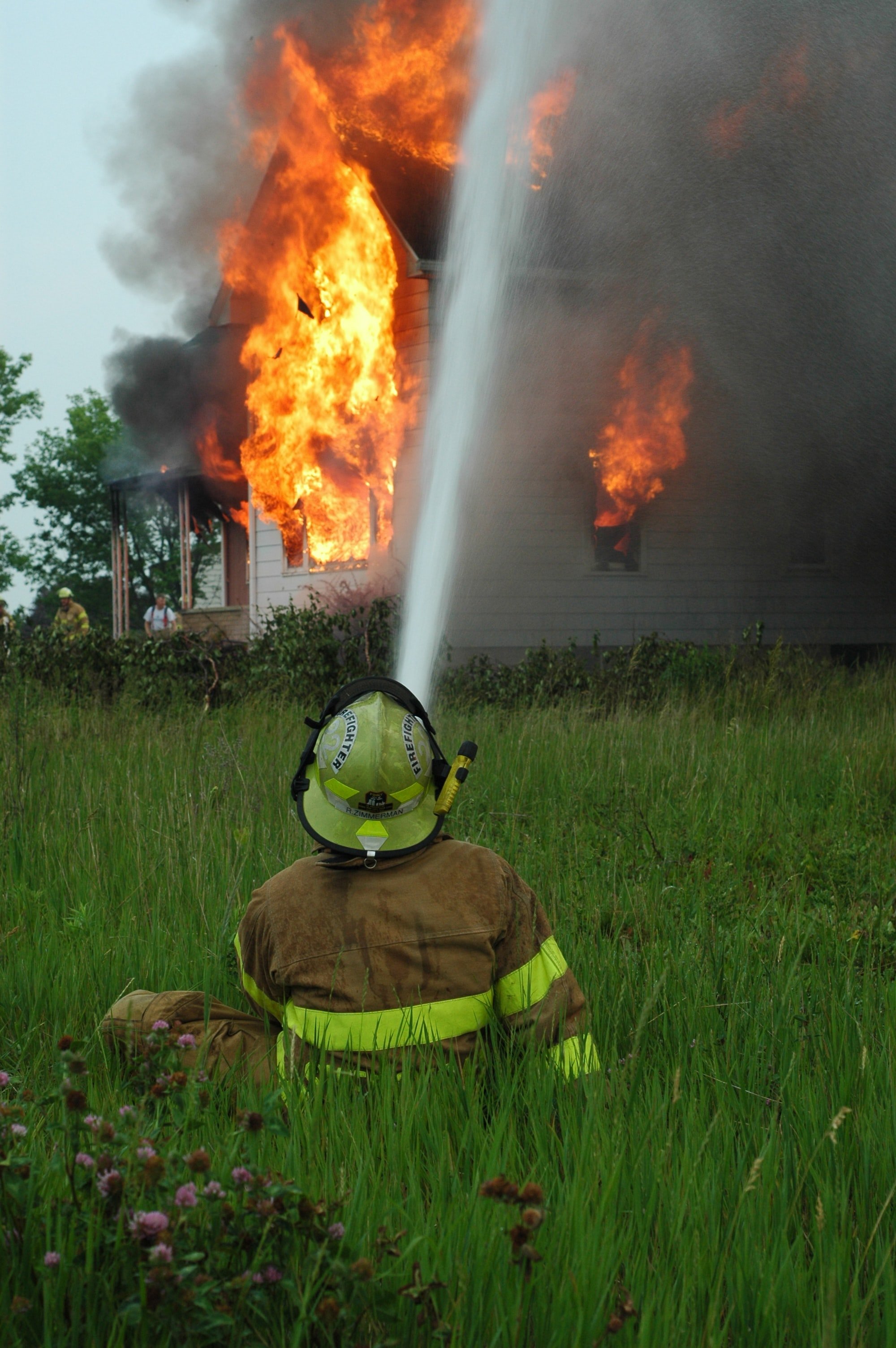 For illustration purposes only. | Source: Unsplash
"What's wrong, Jase?" his mom asked as she switched the bedside lamps on. "Wait, what's that smoke—"
"Mom, dad, there's a fire in the living room!" Jase said as he looked behind and then at his parents.
By then, more than half of the living room was in flames, and the couple took the kids and rushed out of the house.
Peter and Lydia were thankful that Jase was awake that night. They called 911, and firefighters arrived on the scene. The smoke had filled the entire house, and because the space was small and cozy, the whole house was in flames in no time.
One of the firefighters that day patted Jase's shoulder and said, "Good job, mate! You acted wisely!"
Jase smiled back at him and said, "Thank you, sir. Not all heroes wear capes! I will become a real superhero like you someday."
And well, today, Jase has helped several families from such tragic events, and he is indeed a superhero, a firefighter. Sometimes, he looks back at the young Jase and feels proud of how far he has come.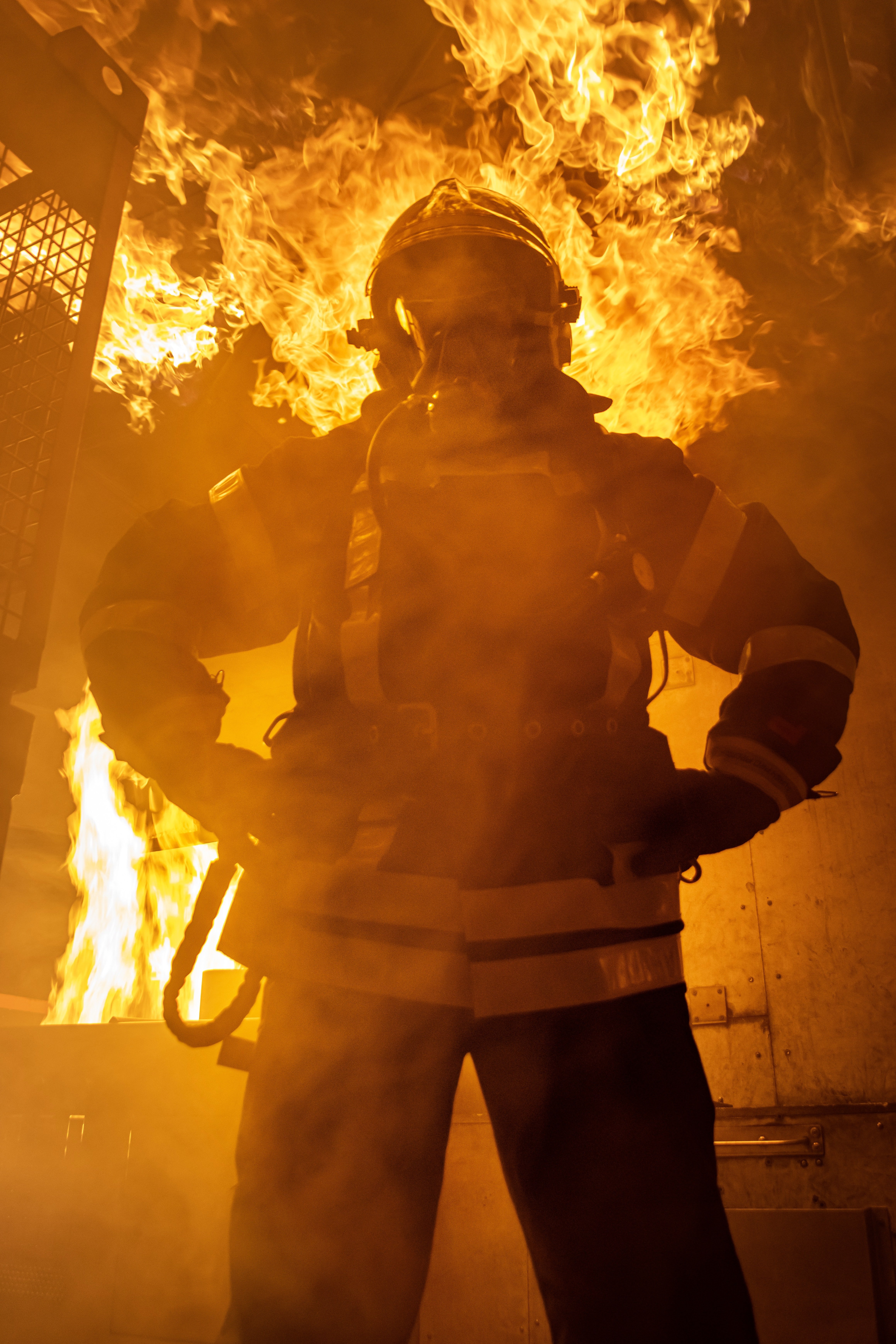 For illustration purposes only. | Source: Unsplash
What can we learn from this story?
Not all heroes wear capes. Some wish to become superheroes and drive toy trucks around. Jase's quick response saved his family from the fire. He was indeed a hero.
Childhood dreams must come true so that a person can set goals and achieve them in adulthood. Jase's dream of becoming a firefighter saved his family from a house fire. And when he grew up, he did become a firefighter.
Share this story with your friends. It might brighten their day and inspire them.
If you enjoyed this story, you might like this one about firefighters who cared for an older lady for 27 years after her daughter kicked her out.
This piece is inspired by stories from the everyday lives of our readers and written by a professional writer. Any resemblance to actual names or locations is purely coincidental. All images are for illustration purposes only. Share your story with us; maybe it will change someone's life. If you would like to share your story, please send it to info@amomama.com.
Subscribe if you like this story and want to receive our top stories!