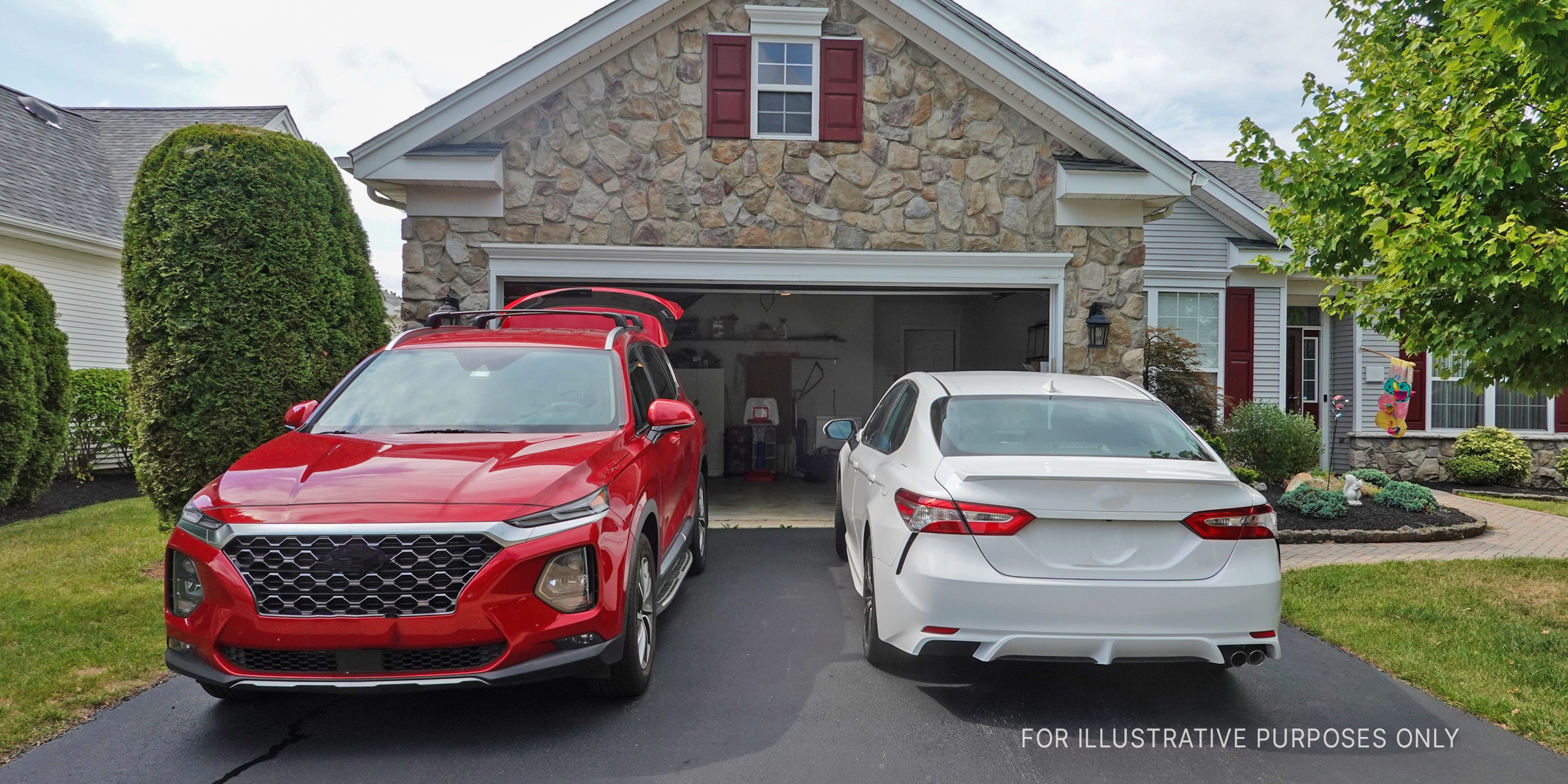 A red SUV and a white sedan parked in a driveway | Source: Shutterstock
Man Skips Son's School Play, Wife Catches Him with Another Woman in Their House – Story of the Day

Linda couldn't believe it when her husband, Mark, didn't appear at their son's school play. She assumed it was because of work, as usual, until she arrived home to find him with another woman.
"They're going to announce who they've chosen to act in the school play this week," Jake told his parents while they ate dinner. His eyes were bright with excitement.
"That's great, honey. I hope you get the part!" Linda beamed at her son. "Don't you agree, Mark?"
"What?" Mark looked up from his plate.
"Jake will find out this week if he was chosen for the school play." Linda gave Mark a meaningful look. He'd been distant and distracted lately, but Jake needed him to snap out of it now.
"That's great, bud." Mark smiled at Jake but soon reverted to pushing his meatloaf around on his plate.
Something was bothering Mark. Linda called her husband aside while Jake was washing dishes to ask him what was on his mind.
"Work issues." Mark sighed. "One of our clients is throwing a tantrum about a minor issue."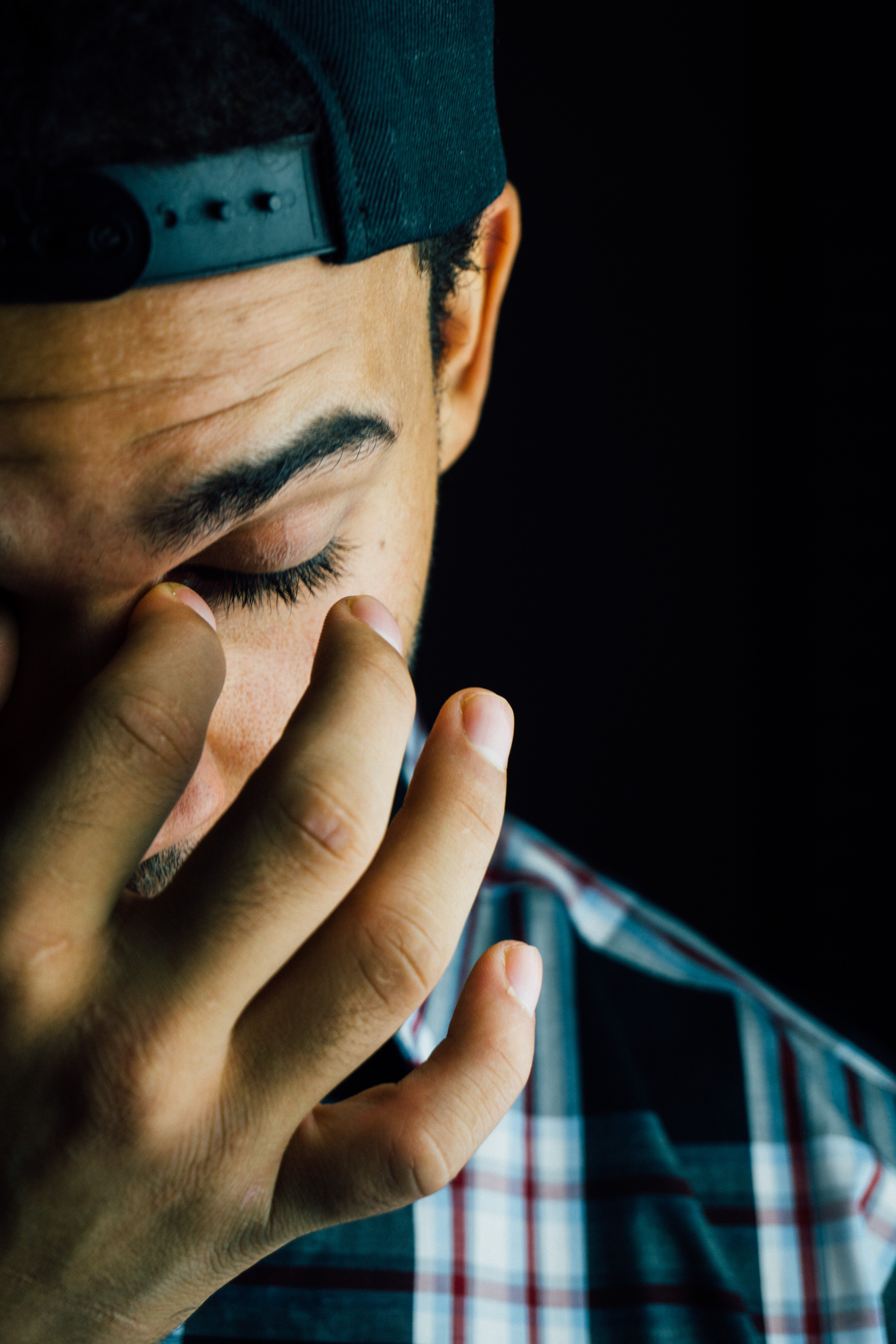 For illustration purposes only | Source: Pexels
That Friday, something made Linda forget about Mark's work troubles. Jake burst through the front door after school and shouted that he got the lead part in the school play. Linda ran to him and gave him a tight hug.
"Congratulations, Jake! I know you're going to put on a fantastic performance!"
"Thanks, Mom. Can we get pizza tonight to celebrate?"
"You bet we can."
Over the next few weeks, Linda became thoroughly caught up in helping Jake learn his lines. She also volunteered to make and alter costumes for the school. All she thought or spoke about was the play. She barely noticed that Mark seemed even more stressed than before.
"Did you put a reminder in your calendar for the play?"
Linda asked Mark a week one evening.
"A week ago, when you first mentioned it." Mark set his head in his hands and sighed.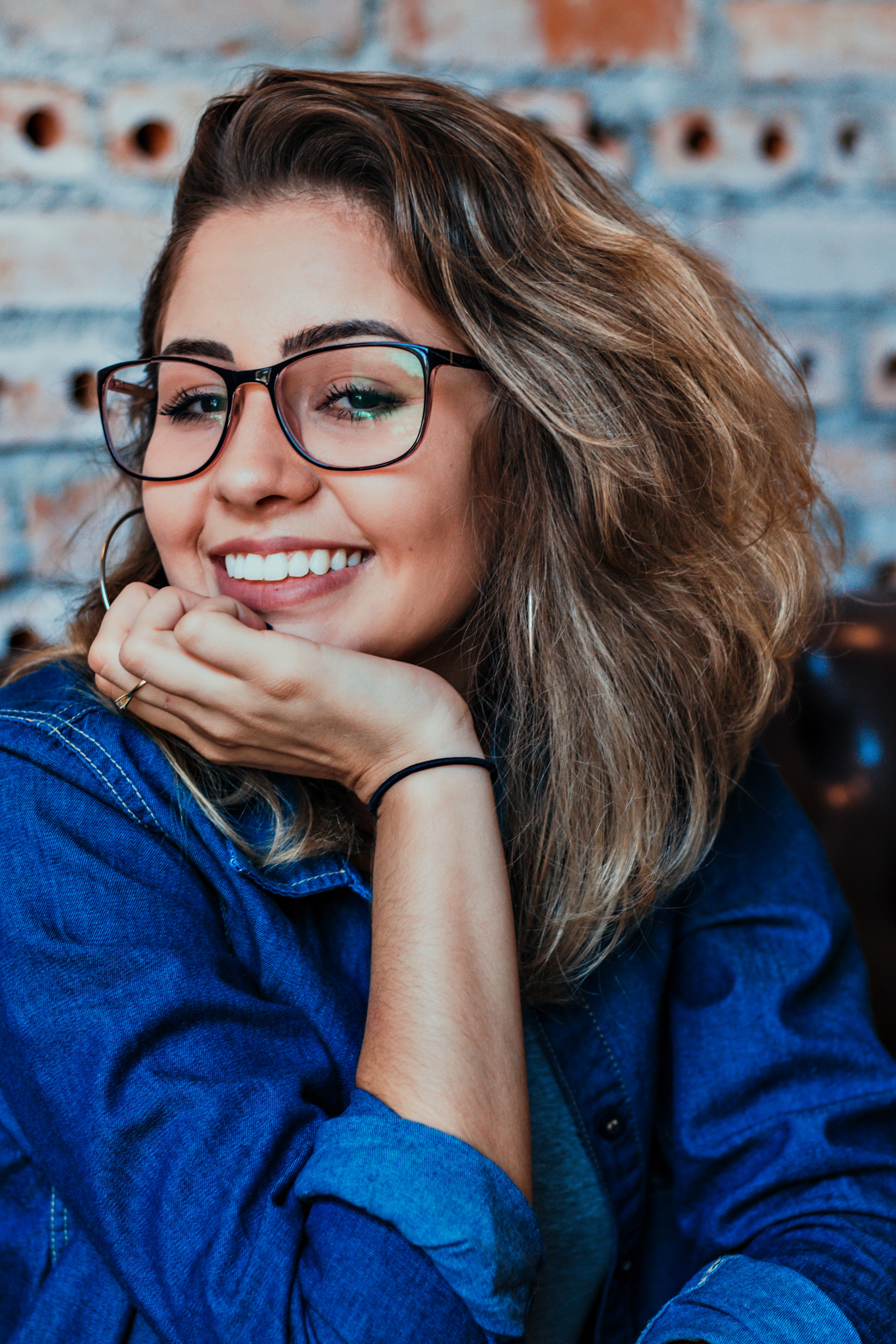 For illustration purposes only | Source: Pexels
On the day of the school play, Linda rushed downstairs with a bright smile. She was even more excited than Jake! However, she found something in the kitchen that made her uneasy.
Mark was pacing the kitchen with his coffee in one hand and his phone in the other. He looked troubled as he spoke. Mark ended that call, but another came through immediately. He released a loud groan before answering the call.
Linda quietly poured herself coffee. When Mark finished speaking on the phone, she kissed his cheek.
"Did he never tell you that he's married and has a son? A son who was waiting for his father to watch him perform in his first play today."
"Everything okay, baby?" Linda asked.
"I feel like kicking this client into a pile of manure, but hopefully, the issues will be resolved soon. It's going to be a long day."
"At least you have Jake's play to look forward to. You remember that it's today, right?"
"Yes, Linda!" Mark snapped. "Like anyone could forget at this point." He lifted his jacket and briefcase from the table and left for work.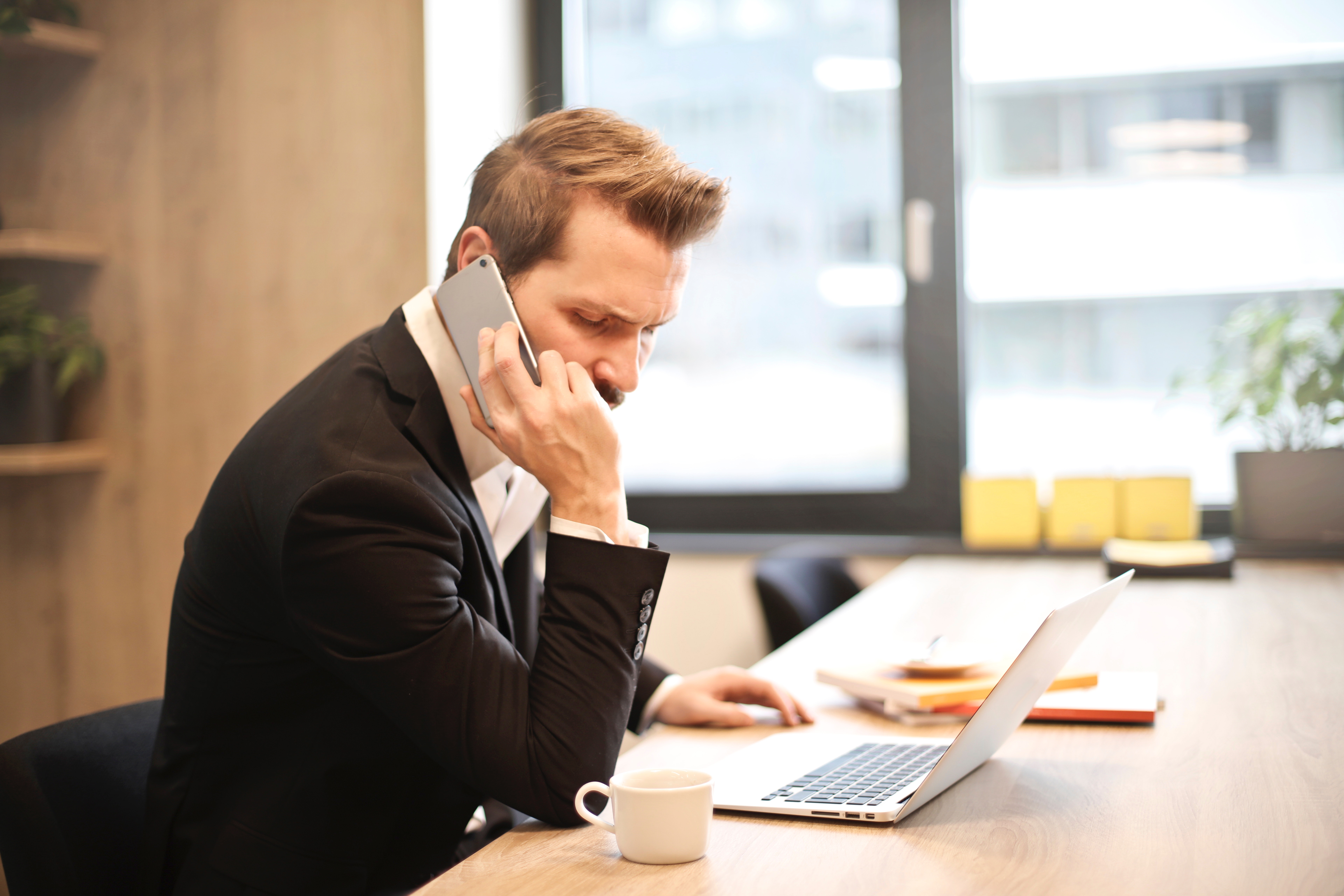 For illustration purposes only | Source: Pexels
"Where is he?" Linda scanned the parking lot again for any sign of Mark. The play would start in a few minutes, but he wasn't there yet. She took out her phone and called him again, but it went straight to voicemail.
Linda's heart lurched as she worried about Mark. Had something happened to him?
Surely somebody would've contacted her by now if he'd been transported to a hospital. The most likely reason for Mark's absence was far sadder: he'd forgotten about the play.
Linda went inside and took her seat. As the lights dimmed, she glanced at the empty spot beside her. She couldn't believe Mark would do this to their son.
Once the play started, Linda put Mark out of her mind and focused on the stage. Jake gave an outstanding performance! He remembered all his lines and had the audience roaring with laughter. Linda was so proud of him.
All Linda's joy vanished when she went to meet Jake afterward. Jake smiled when he saw her, but it faded when he realized Mark wasn't there. There was an awful sadness in Jake's eyes when Linda congratulated him. She hoped Mark had a darn good reason for letting Jake down.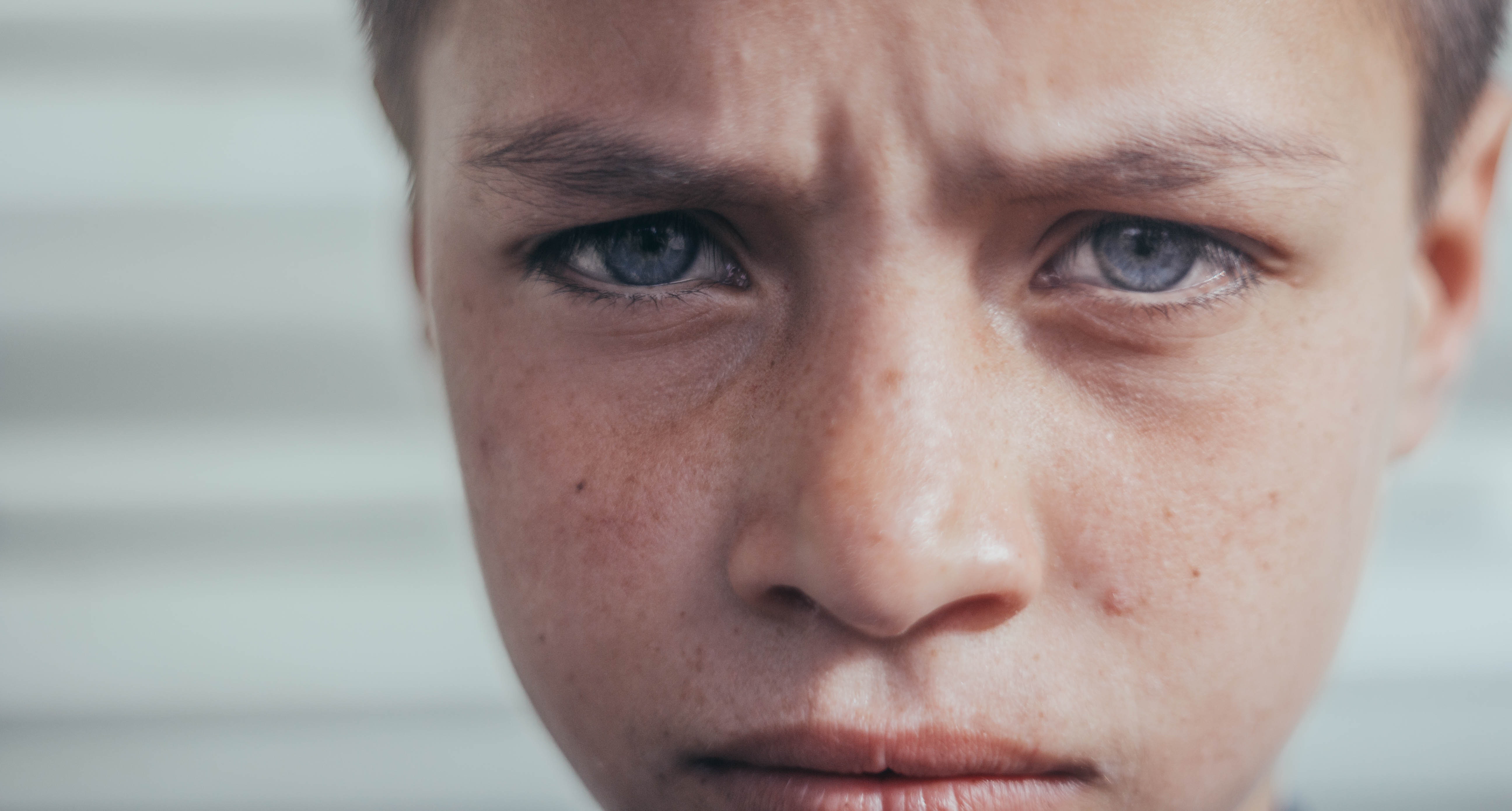 For illustration purposes only | Source: Pexels
Jake's drama teacher had arranged to treat the kids to burgers. Linda arranged to pick Jake up afterward and headed home alone. She tried to call Mark again when she reached her car, but there was still no answer. This time, Linda did leave a voicemail message.
"How could you disappoint Jake like this?" she said. "You promised you'd be here, Mark, but you let him down. You let me down too."
Linda hung up and pulled out of the school parking lot. Angry tears ran down her cheeks while she drove, and her fingers shivered. She didn't think she could get angrier at Mark, but that changed when she saw the strange car parked beside his in the driveway at home.
Linda couldn't even access her garage! She parked in the street and stormed up the drive, pausing just long enough to place her hand on the hood of Jake's car. It was cold. That jerk must've been here the whole time!
"Whoever this car belongs to better be important." Linda glared at the strange car in her driveway as she approached her front door.
When she entered the house, Linda heard a woman's laugh coming from the living room. A chill ran down her spine. What was her husband up to?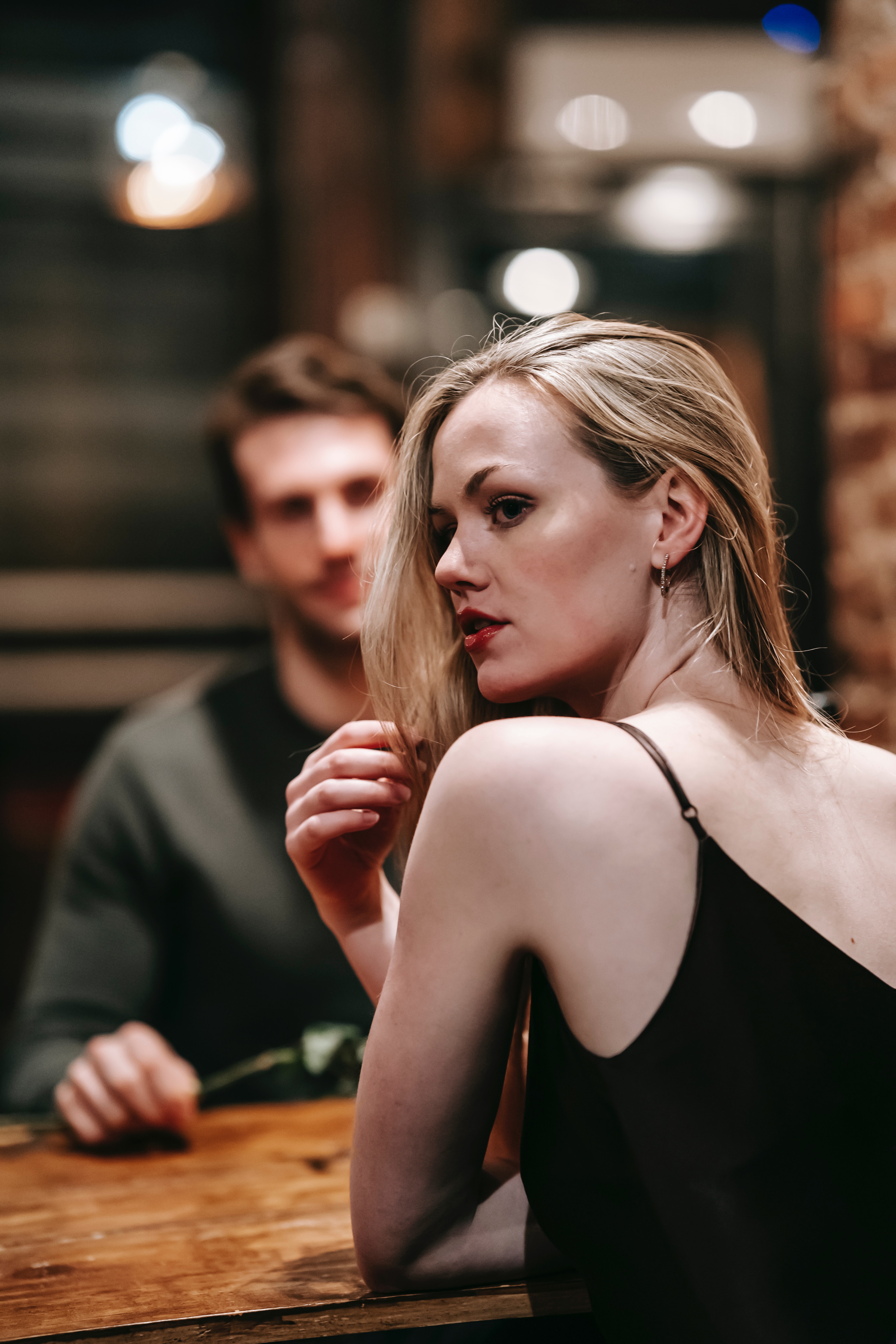 For illustration purposes only | Source: Pexels
Linda stared in shock at the intimate dinner on her dining room table. Mark was seated there with another woman, a gorgeous woman. There was nothing businesslike in the way she smiled at Mark and reached her hand across the table to him.
"How could you!" Linda shrieked.
"You skipped your son's play to charm your mistress? In the house we share!"
"Mistress?" The woman's smile dropped as she glanced from Linda to Mark. "What is this woman talking about?"
"This woman is his wife." Linda stormed into the room. "Did he never tell you that he's married and has a son? A son who was waiting for his father to watch him perform in his first play today."
The woman shook her head with disapproval and stood. "I knew nothing about this. I'm leaving."
Linda turned to her husband as Mark's mistress strode from the room.
"Get out of this house," she shouted. "If you're not gone in five minutes, I'm calling the police to throw you out."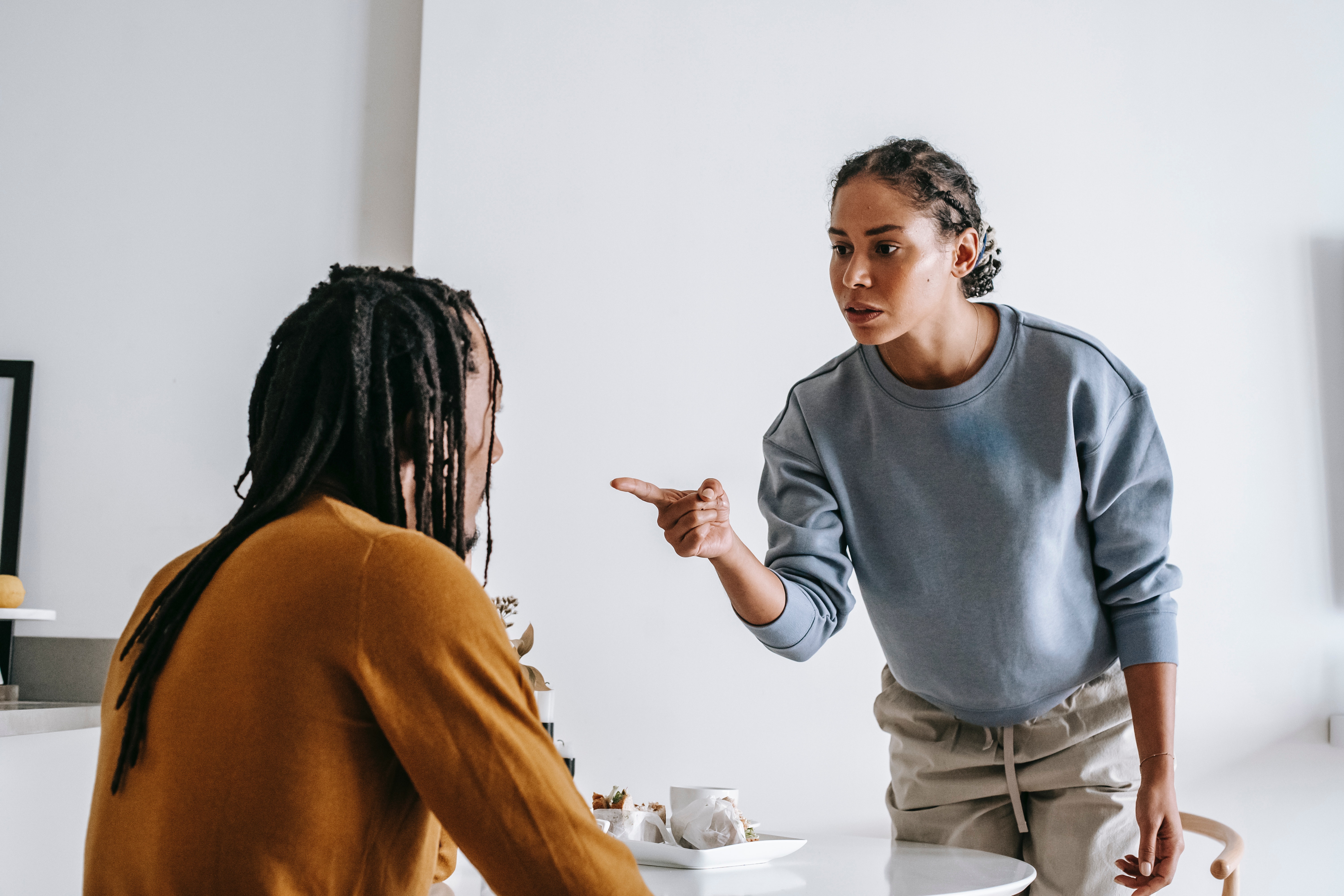 For illustration purposes only | Source: Pexels
"Linda, wait. I can explain everything."
Linda slammed the door shut behind Mark and locked it. Fury boiled in her veins. When Mark called out to her again from the other side of the door, she grabbed the first thing she saw, the coat rack, and smashed it against the floor. Then she screamed.
"Linda, please! Let me in so we can talk."
It hurt to see Mark with that woman. Linda felt like she might vomit, but she listened closely to the audio. Then she started to cry.
Linda sank to her knees in the hallway and burst into tears. How could Mark do this to her? They'd been happy together for so many years; why would he betray her like this? Wasn't she good enough for him anymore?
Mark continued to call her from outside, but Linda was so distraught she couldn't make out what he was saying. She didn't care to either. Undoubtedly, it was all lies and excuses to get her to let him inside.
He might've fooled her once, but she wouldn't let him fool her again. She'd seen his betrayal with her own eyes. Nothing he said or did now could change the truth: Mark had cheated on her in her own home. He'd even skipped his son's play to be with that woman.
For illustration purposes only | Source: Pexels
After some time, Linda heard Mark's car. She peeped out the window and watched him drive away. She remembered then that she still had to fetch Jake from the burger place!
While driving, Linda wondered what she would tell Jake about Mark's absence. Linda believed in honesty, even when it wasn't comfortable or convenient, but when she spotted Jake waiting for her, she knew she couldn't tell him yet.
"Mom, you're late," Jake said when he climbed into the car. "What happened?"
"Sorry, honey. I...I had to help your dad pack in a hurry. He had to go on a business trip, that's why he couldn't make it to your play."
"Oh." Jake frowned. "That sucks. How come he didn't tell us sooner?"
"It was very sudden. Now, why don't you and I watch a movie tonight? We can get snacks and ice cream."
"Awesome!"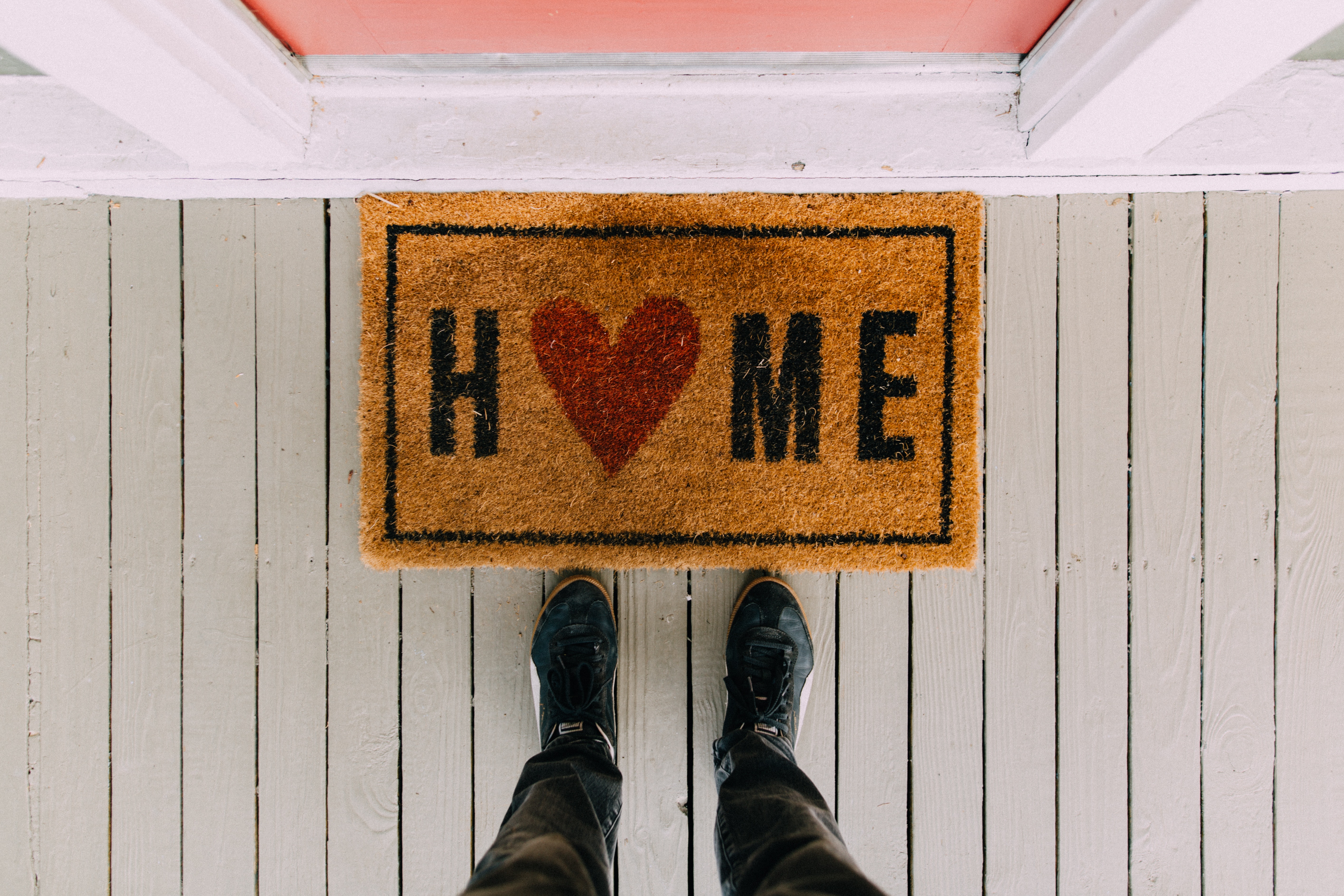 For illustration purposes only | Source: Pexels
The next day, Linda heard a brisk knock at the front door. She went to answer it but stopped when a familiar voice called her name.
"Linda, let me in!" Mark called. "I can't believe you changed the locks. This is all a huge misunderstanding."
"Get lost, you no-good cheater!" Linda shouted. "I caught you, and there's nothing for you to explain!"
Mark returned the next day and the next. He pleaded with Linda to let him explain, no matter how often she told him to leave. Eventually, she threatened to call the police. Shortly after that, she watched Mark drive away. He didn't return.
However, Linda found an email from Mark in her inbox the next day. She wanted to scream! What would it take for him to leave her alone? Did he think she was so stupid he could convince her to give him another chance?
Linda shook her head and shut her laptop. She remembered her parents fighting about her father's constant cheating and clenched her jaw. She'd promised herself she'd never repeat her mother's mistakes. There was no way Linda would ever take back a cheating man.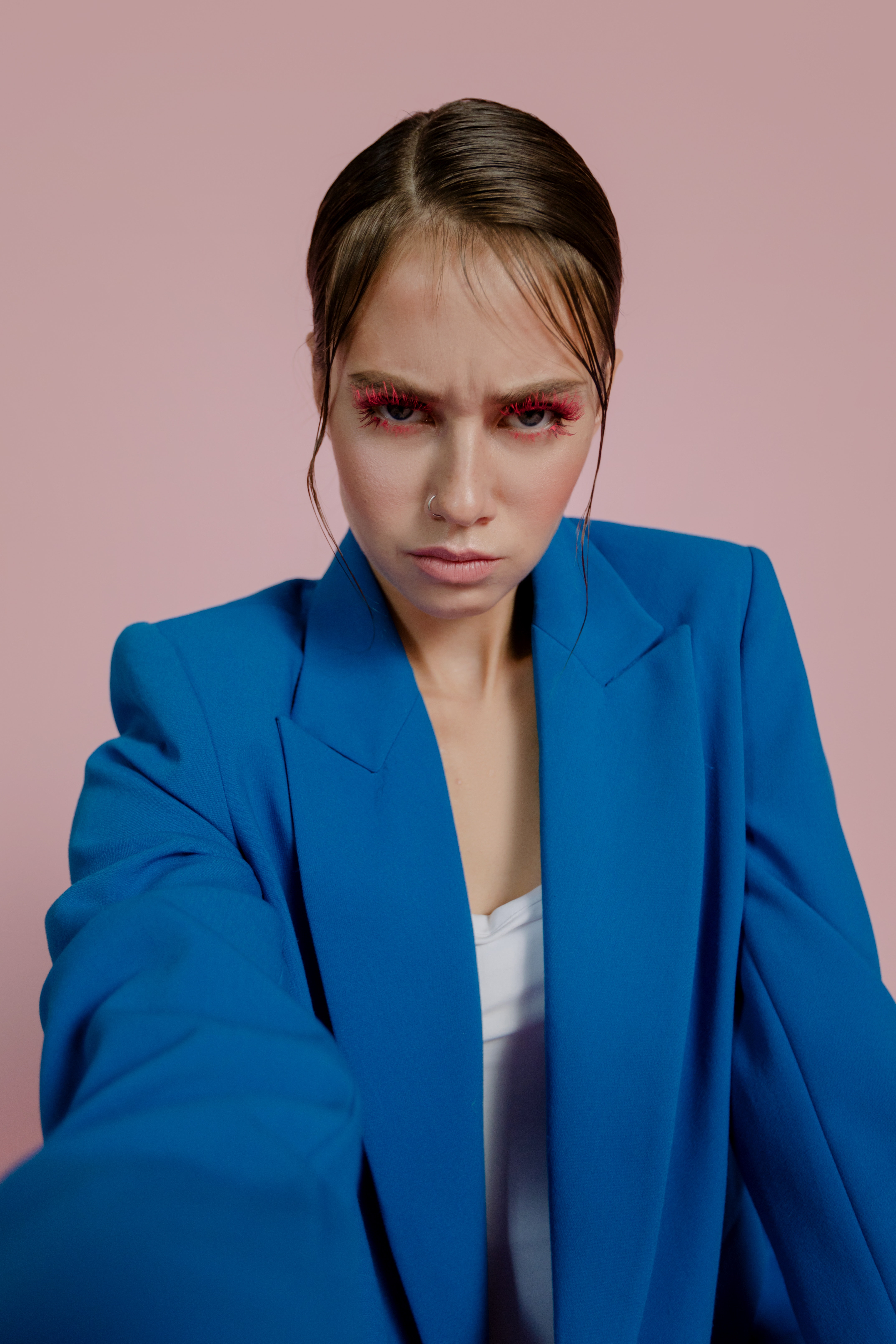 For illustration purposes only | Source: Pexels
A few days later, Linda couldn't take it anymore. All she thought about throughout the day was Mark's email. She had to know what it said. After seeing Jake off to school, Linda sat with her laptop to read the email.
'Linda, I'm sorry I hurt you, but it's not what you think. The woman you saw me with is my new boss, Bethany. I tried to get to Jake's school to see him perform, but Bethany insisted we celebrate the deal we closed with a troublesome client. I couldn't get rid of her.'
Linda frowned as she scanned the rest of the mail. Mark explained that he'd gotten the feeling Bethany's interest in him wasn't strictly professional, so he'd invited her home. He'd thought Linda and Jake would be home when he and Bethany arrived, and she would realize he was a family man who wasn't available.
'I tried to explain this to you, but I don't blame you for not listening. You might not believe a word of this letter, but if you check our home security footage, it will prove I'm telling the truth.'
Linda bit her lip. She read the email twice before checking the footage on the security cameras. It hurt to see Mark with that woman. Linda felt like she might vomit, but she listened closely to the audio. Then she started to cry.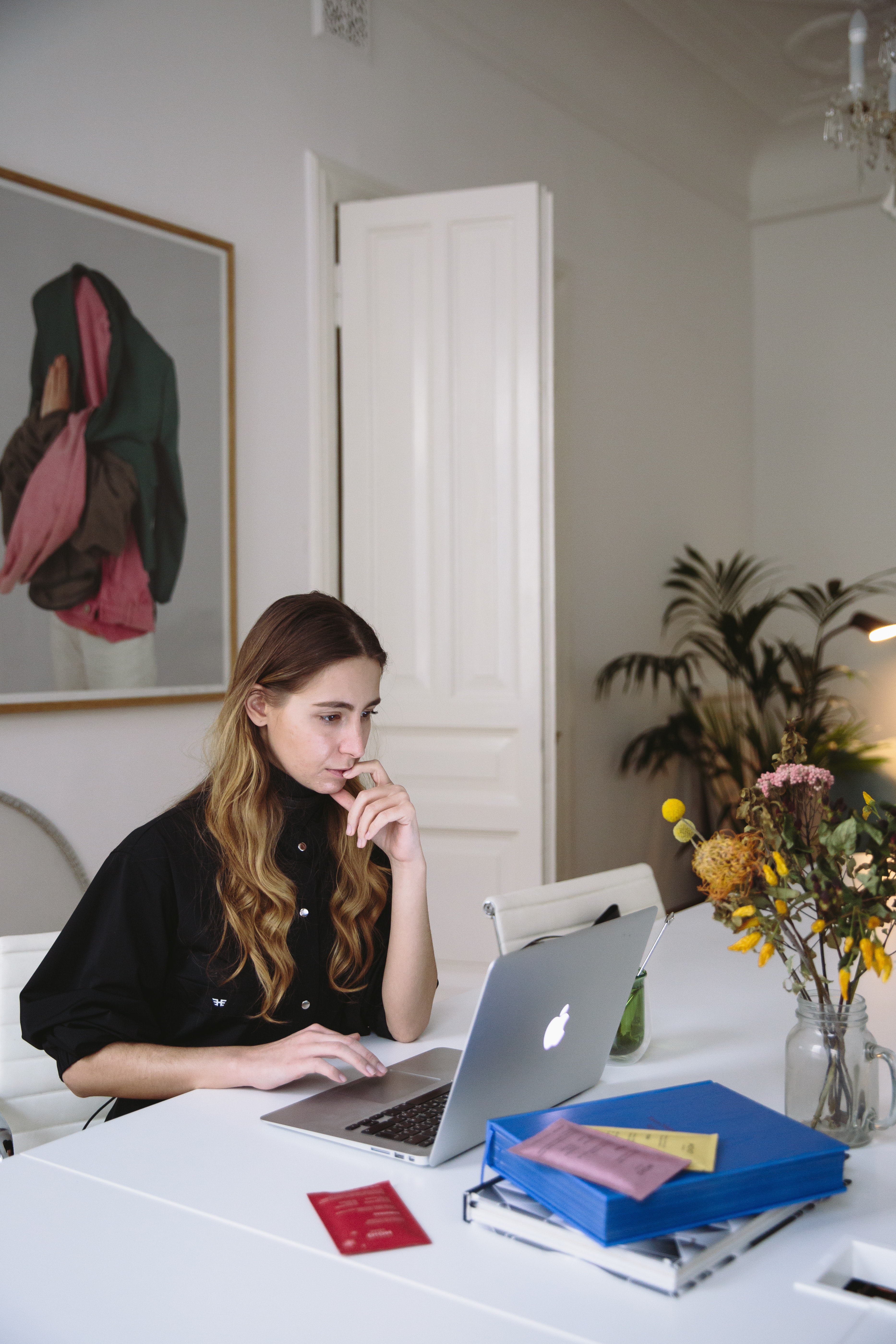 For illustration purposes only | Source: Pexels
"I'm so sorry!" Linda ran from the front door to greet Mark as he walked up the path. "I understand everything now, and I hope you'll forgive me for thinking you were unfaithful."
Mark wrapped Linda in a tight hug. "No, I'm sorry. If I hadn't been so distracted by work, all of this might've been avoided."
"I hope I didn't get you in trouble with your boss?" Linda gave Mark a worried look.
Mark smirked. "Actually, I think that was just what she needed. She feels bad for what happened, but at least she got the message loud and clear: this man is not available."
"Dad!"
Mark and Linda turned as Jake ran towards them. He dropped his school bag on the lawn and hugged Mark.
"I'm so glad you're back from your business trip!"
Mark gave Linda a confused look, but she just shrugged. He smiled at her then, and was grateful she hadn't told Jake about their troubles.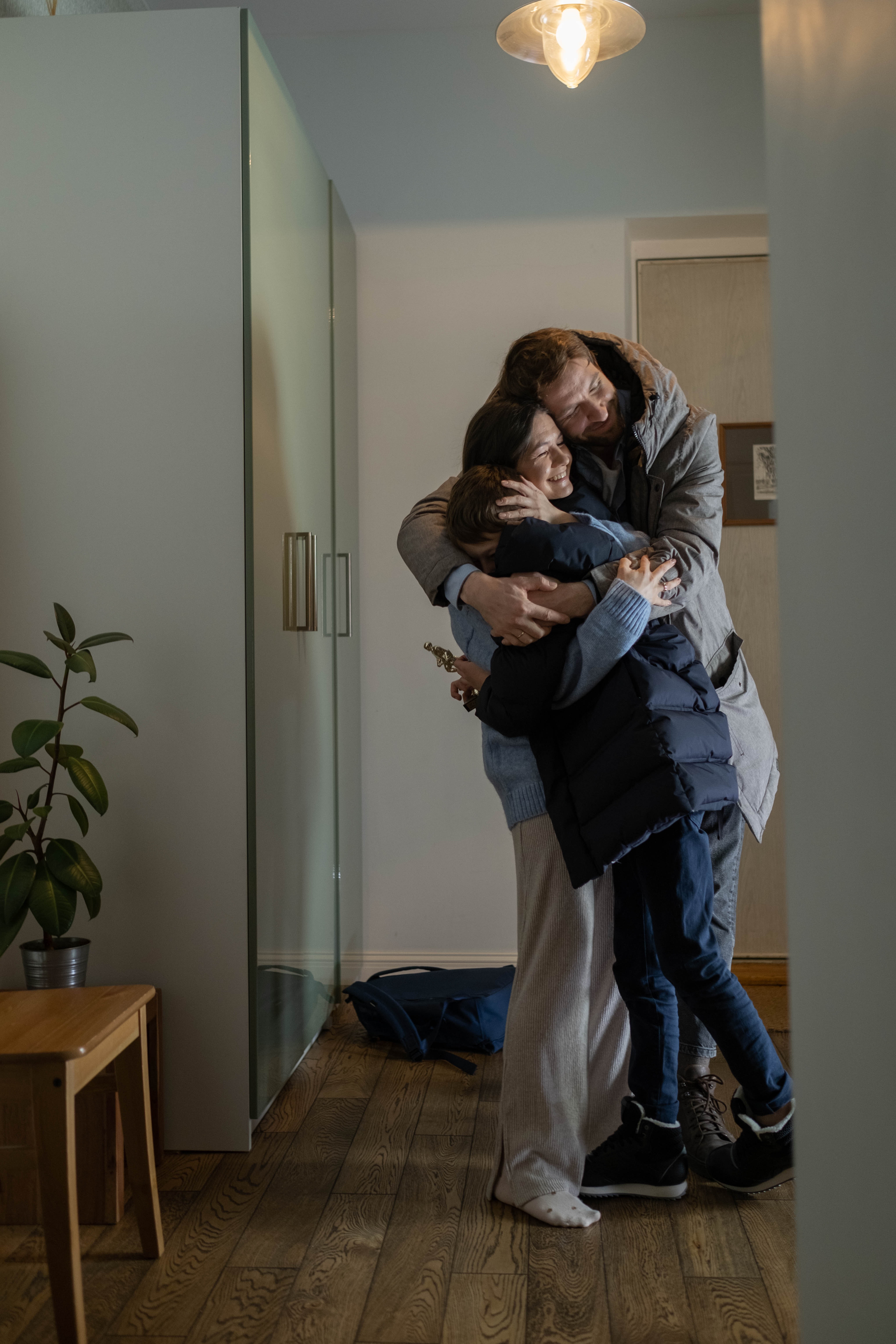 For illustration purposes only | Source: Pexels
What can we learn from this story?
Communication is vital to a strong relationship. If Mark had responded to Linda's phone calls and told her what was keeping him, she wouldn't have been hurt by catching him with another woman.
Always give people a chance to explain themself. Although Linda was profoundly hurt and refused to speak to Mark, she wisely chose to read Mark's email and hear him out.
Share this story with your friends. It might brighten their day and inspire them.
If you enjoyed this story, you might like this one about a bedridden woman who realizes her husband is hiding another woman in their home.
This piece is inspired by stories from the everyday lives of our readers and written by a professional writer. Any resemblance to actual names or locations is purely coincidental. All images are for illustration purposes only. Share your story with us; maybe it will change someone's life. If you would like to share your story, please send it to info@amomama.com.
Subscribe if you like this story and want to receive our top stories!