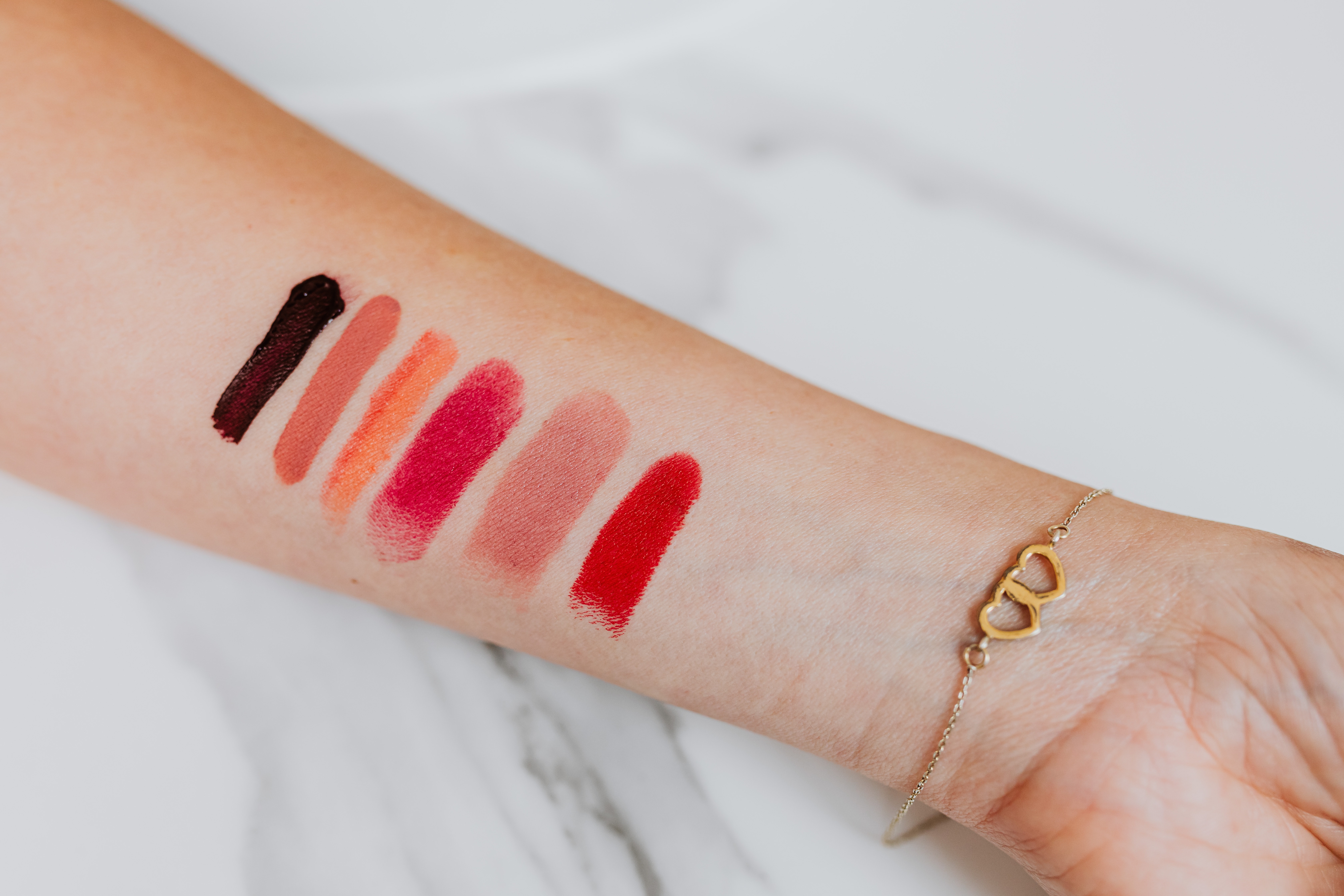 Different lipstick shades on a woman's arm. │Source: Pexels
Zodiac Sign Lips for Shades of Lipstick That Help Your Inner Star Shine

For some, astrology is a way of life, while for others, it's simply a bit of fun; using it to play around with our style can have surprising and uplifting consequences when you gaze into the mirror. Experiment with your zodiac sign's lip shades by reading the list below.
Your zodiac sign can reveal a lot about your personality, preferences, and style. From earth signs to air signs, water signs to fire signs, each has unique characteristics that the perfect shade of lipstick can beautifully complement.
So, let's dive into the wonderful world of astrology and explore the best colors and shades for your lips based on your star sign!
A set of different lipsticks. │ Source: Unsplash
Perfect Shades for Earth Signs
Earth signs are known for their laid-back yet strong-willed nature. They are reliable, practical, and always on the go. If you belong to this group, you'll generally find that nude shades with earthy undertones work wonders for you.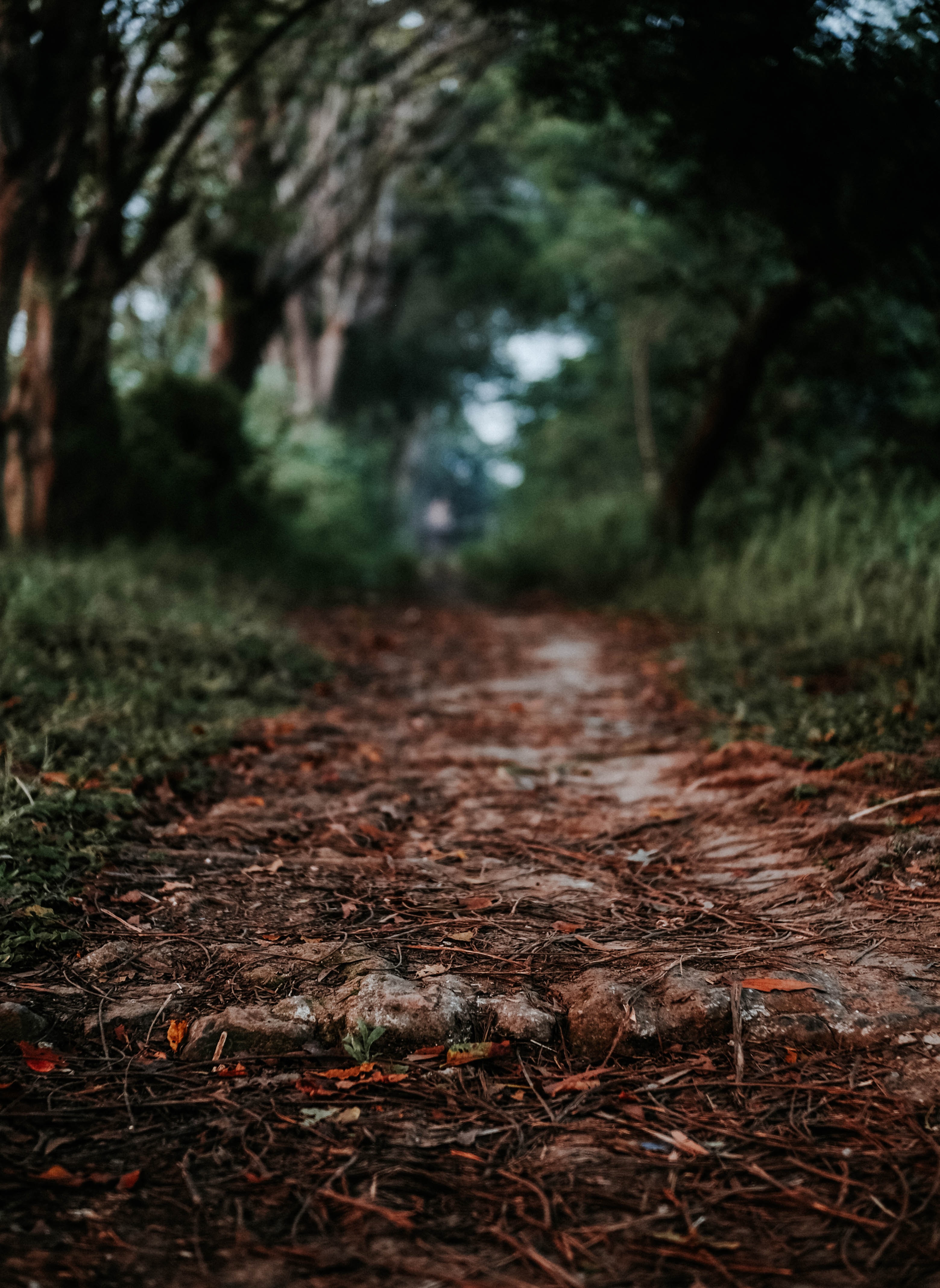 A pathway through nature. │ Source: Unsplash
For ambitious Capricorns (December 22–January 19), matte nude lipstick in a natural color will enhance your polished look. It effortlessly matches your on-the-go lifestyle and projects a professional image. Stick to earthy undertones, as they align perfectly with your down-to-earth personality.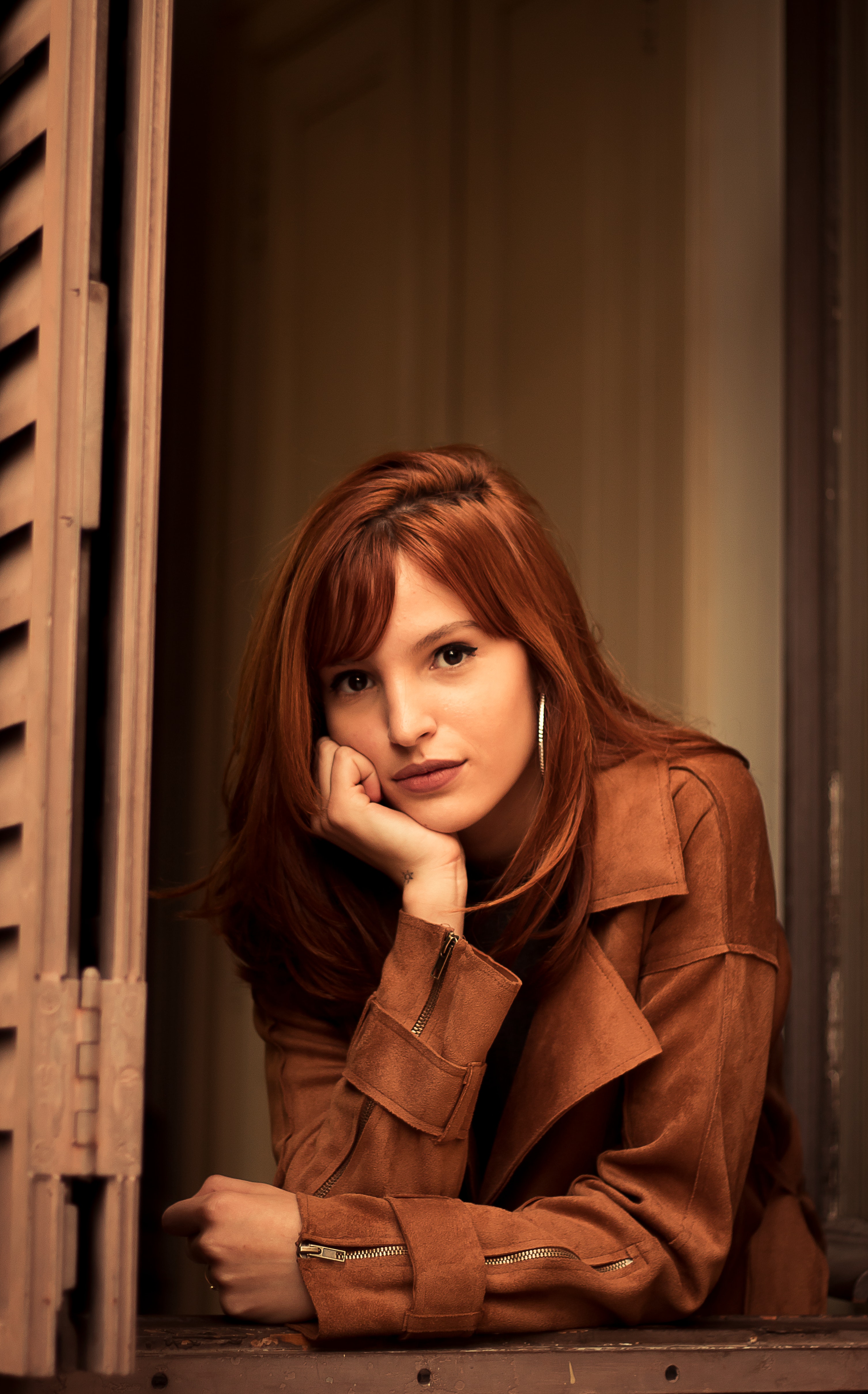 A lady leaning on a window sill. │Source: Pexels
Taurus (April 20–May 20) embraces a calm and relaxed vibe. You enjoy your comfort zone and are known for your loyalty and steadiness. A pinkish-brown shade suits you perfectly, reflecting your loving and loyal nature. This lip color beautifully enhances your earthy charm.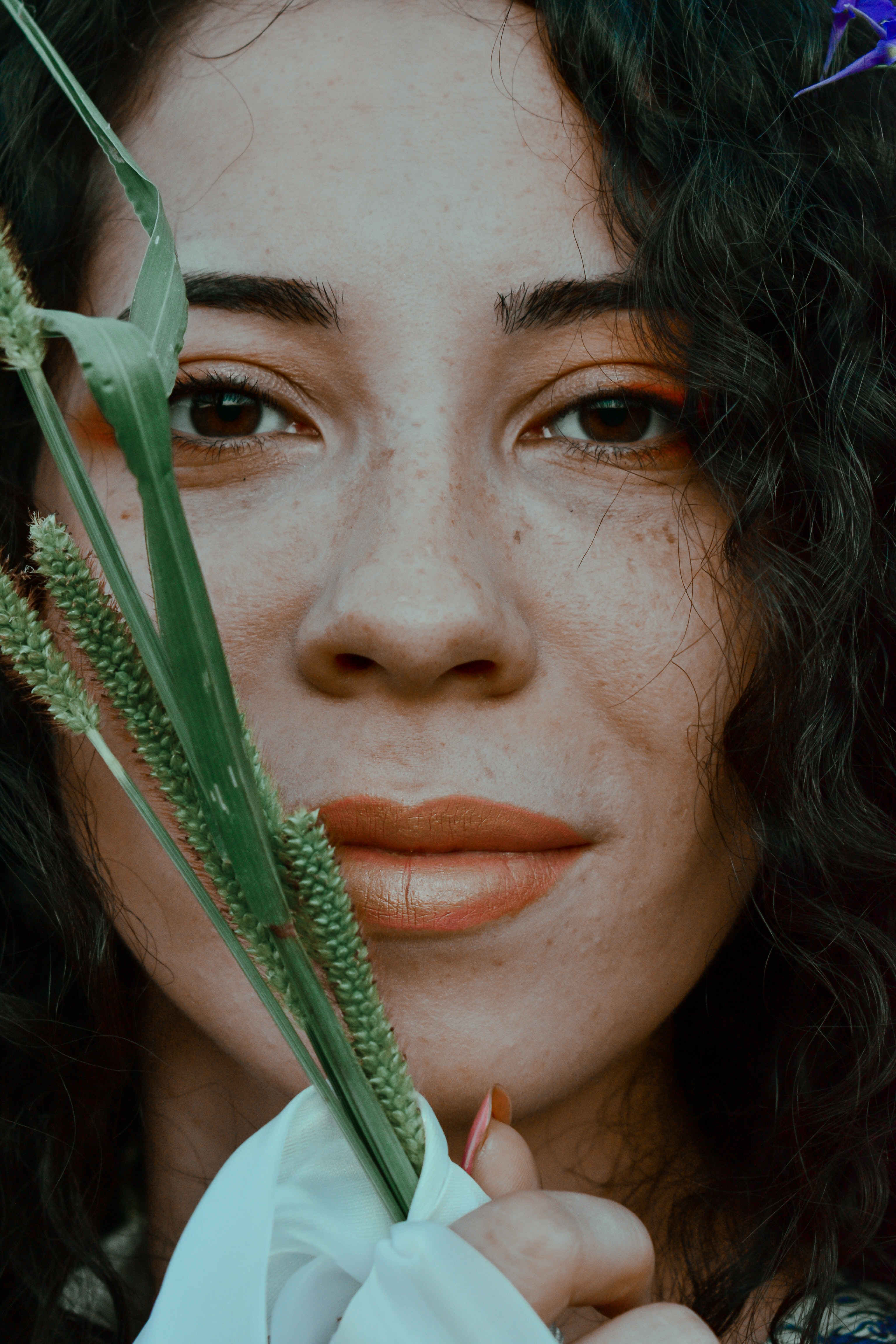 A woman staring directly into the camera. │Source: Pexels
Virgos (August 23–September 22), known for their practicality and attention to detail, deserve a lip shade that matches their meticulous nature. Opt for a soft and delicate baby pink, adding a touch of elegance to your makeup.
Feeling a little playful? Go for a vibrant berry pink or a bold rose. Let your lips speak volumes about your style and meticulousness.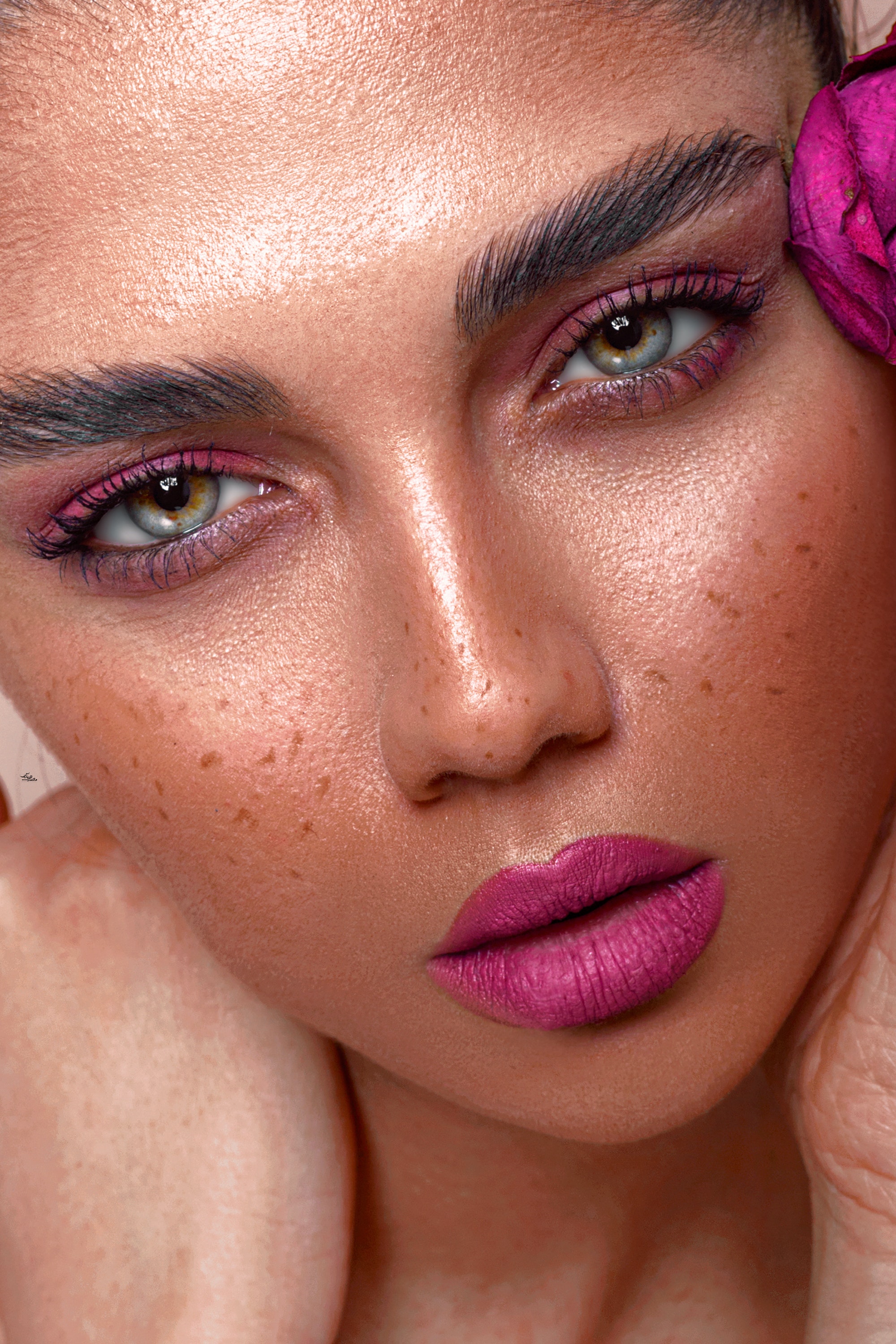 A woman staring directly into the camera. │Source: Pexels
Perfect Shades for Air Signs
Air signs are known for their smart, explorative, and flexible nature. If you belong to this group, keeping a wide variety of colors on hand is the way to go.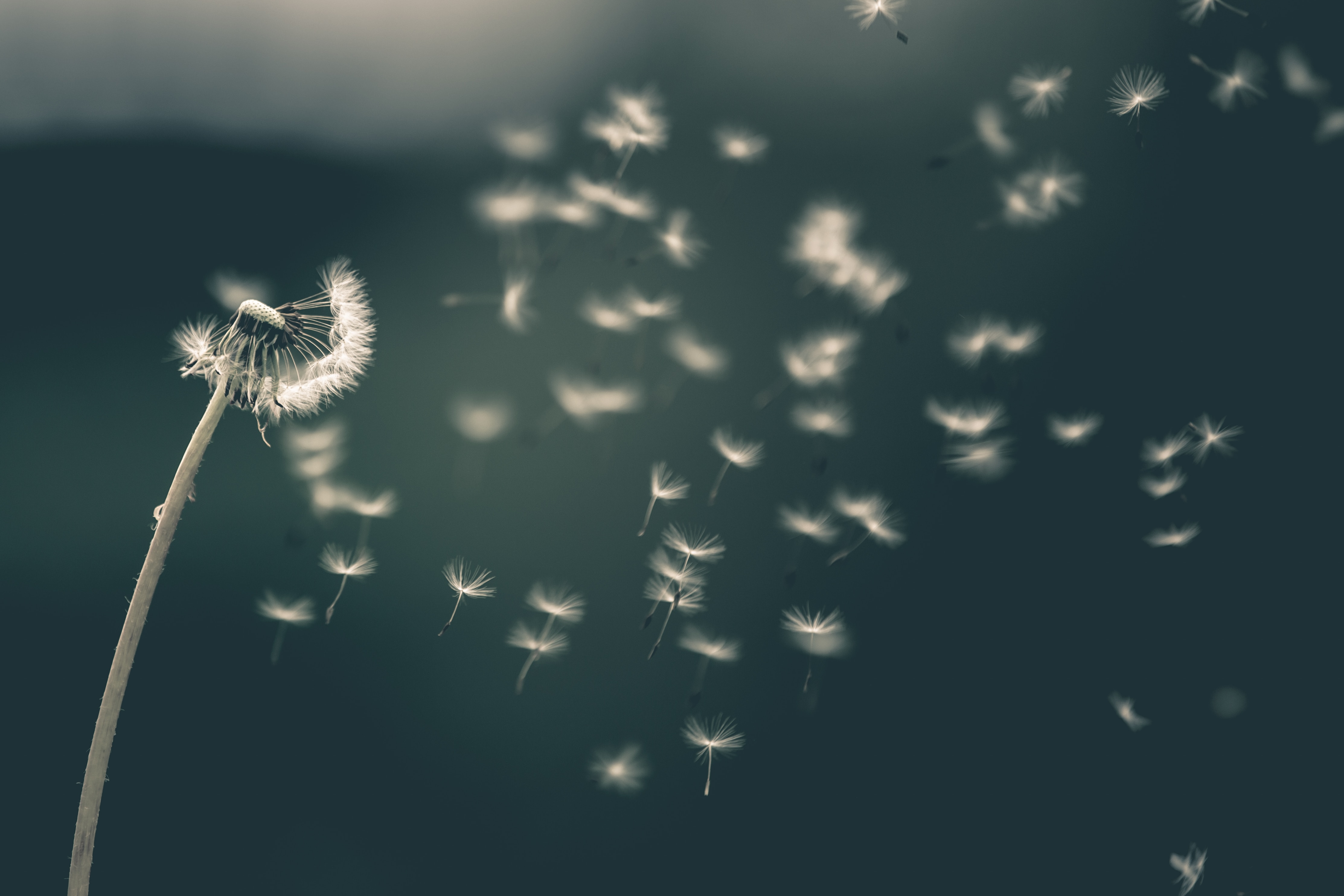 A dandelion. │Source: Unsplash
True to their dual nature, Gemini (May 21–June 21) can dance within the colors and throughout life. Nude lips, colorful lip gloss, or a touch of vibrant shades are all suitable for you. Embrace the duality within duality by experimenting with different lip colors, depending on who you feel like being that day.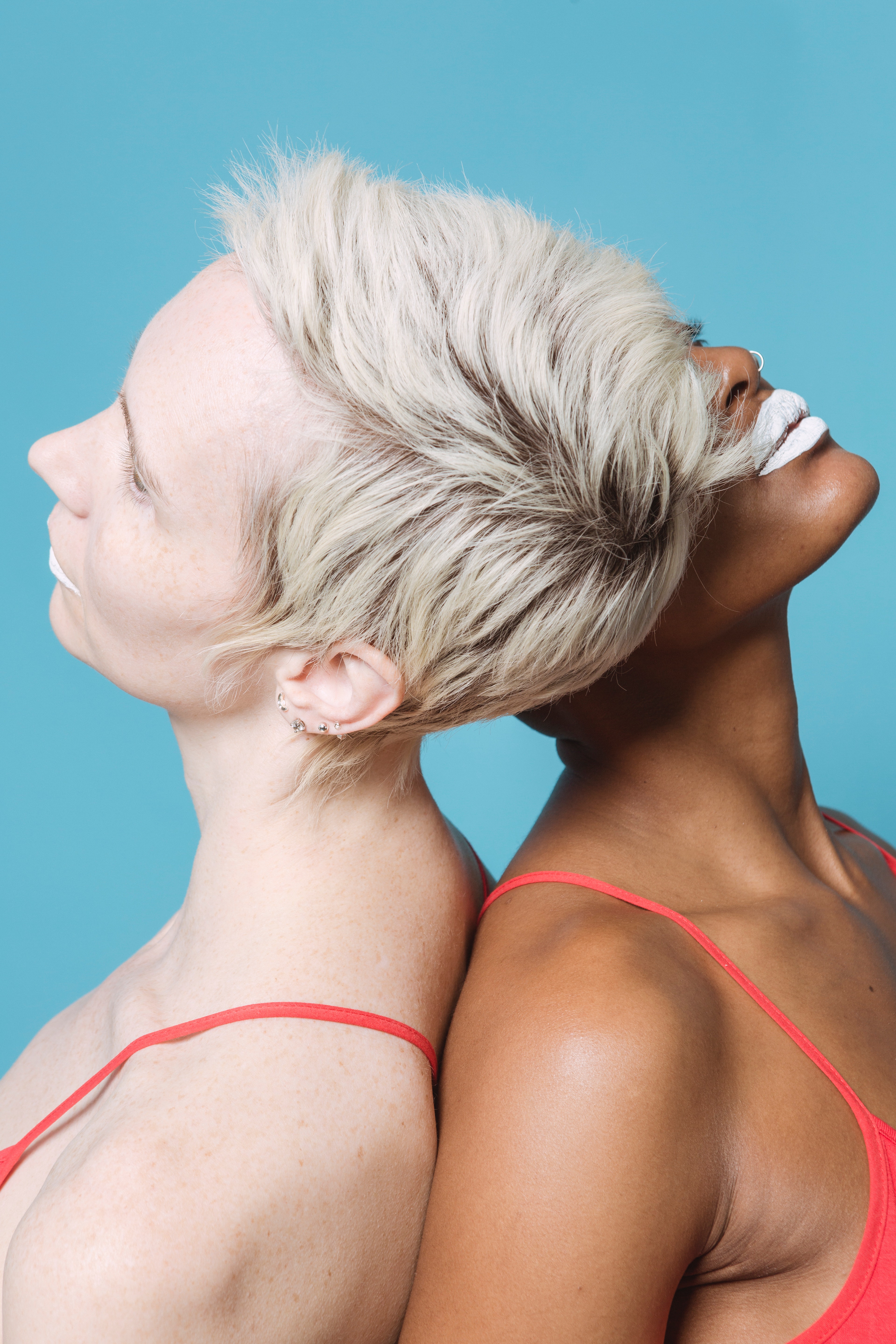 Two woman leaning backward on one another.│ Source: Pexels
Libra (September 23–October 23) is known for being romantic and flirtatious. You enjoy playing with your feelings and expressing them boldly. Pink shades, especially in soft tones, beautifully reflect your romantic side. For a more sensual feel, a darker red-wine color will add a touch of allure to your look.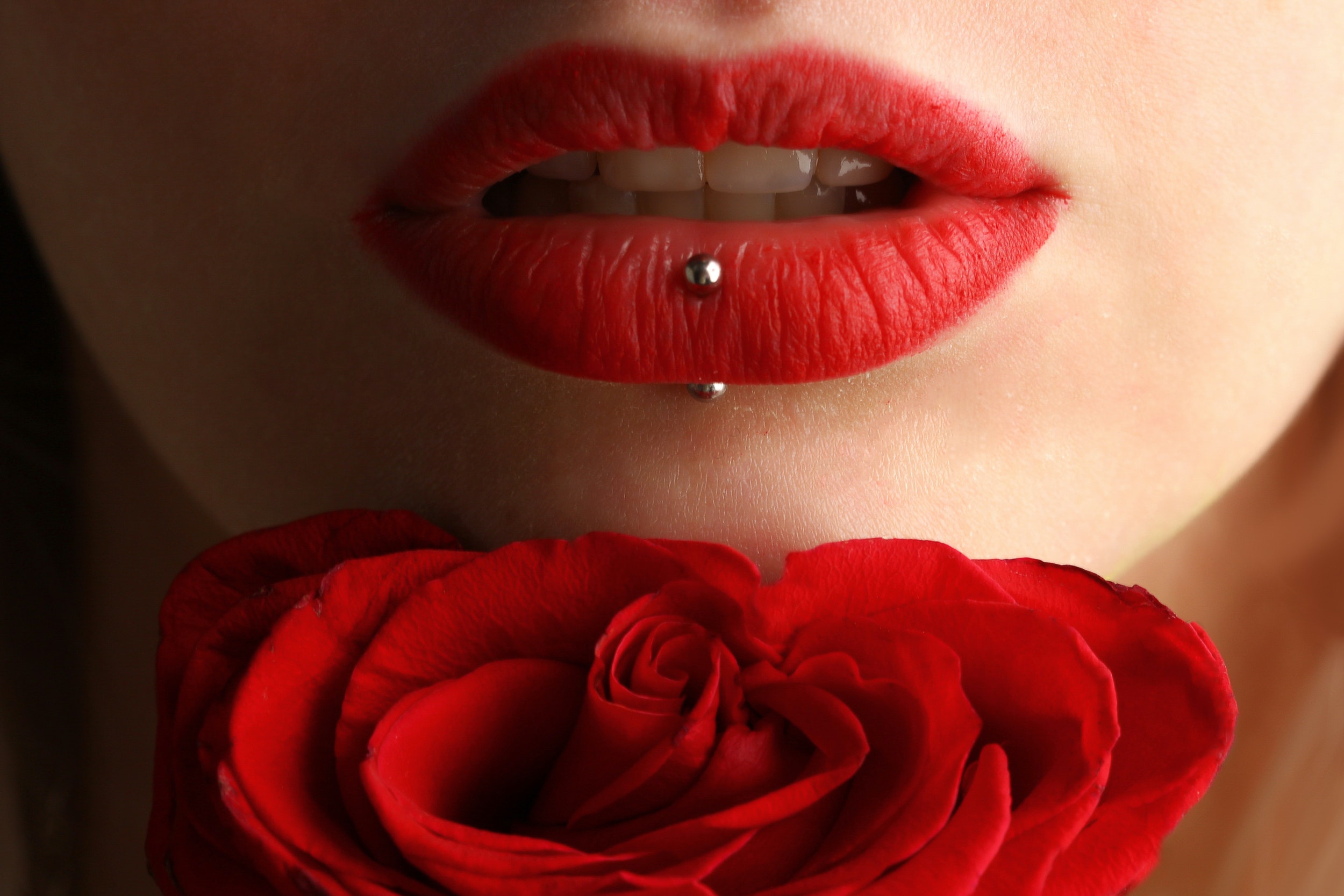 Red lips with a piercing and a red rose. │ Source: Pexels
Aquarius (January 20–February 18), the ingenious and eccentric, never follows trends but sets them. Experimentation is your mantra, so follow your own mind when it comes to lip shades. If anyone can pull off a light yet bold lavender-blue lip color, it's you!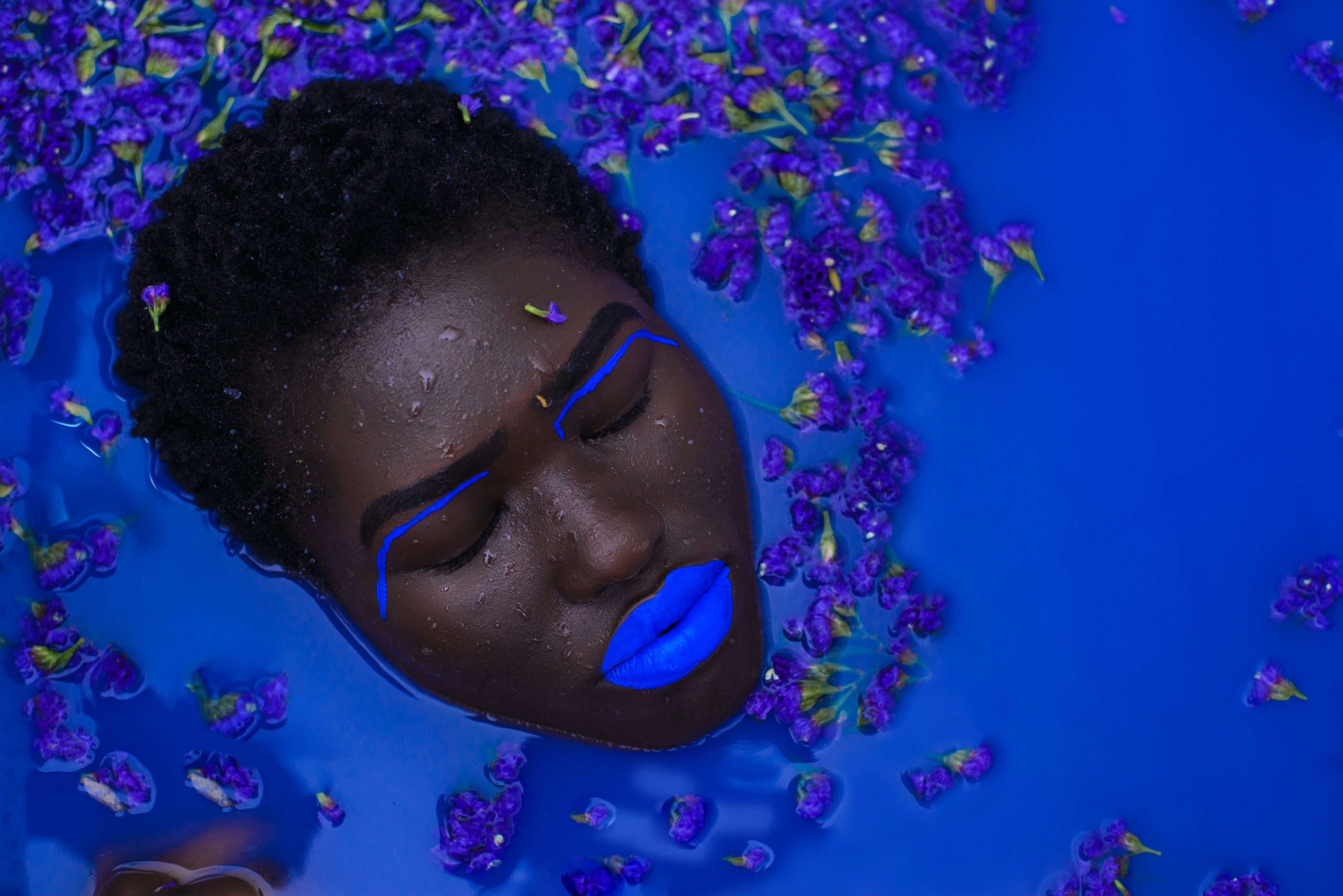 A woman bathing in blue liquid. │ Source: Pexels
Perfect Shades for Water Signs
Water signs possess passionate and creative individuals. Let your lips reflect your depth and creativity with these perfect shades.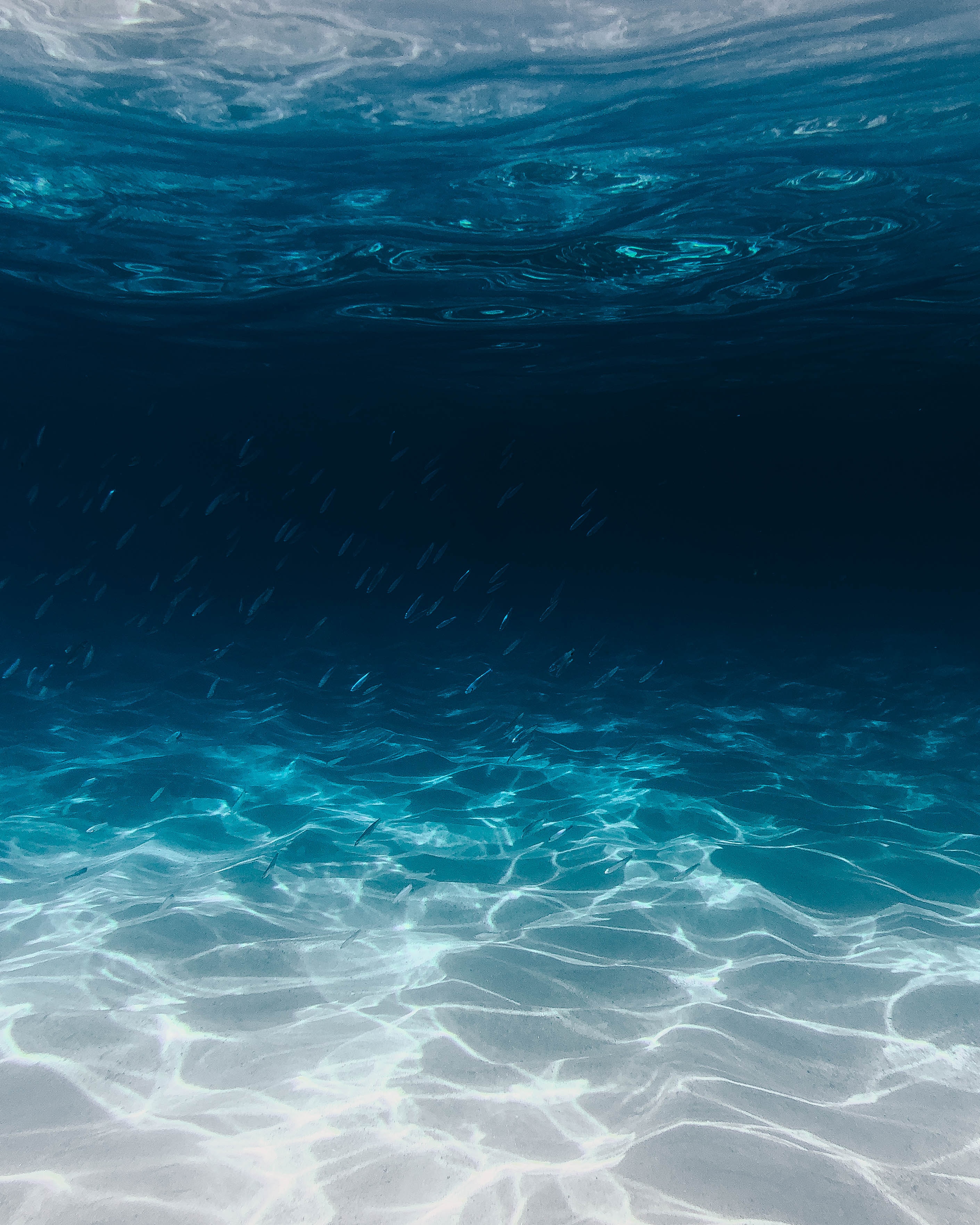 An underwater image.│ Source: Unsplash
Scorpios (October 24–November 21) are known for their passion and power. Dark wine shades perfectly capture the essence of your intense emotions.
If you're feeling grungy, you can even go for a black lip color and apply a layer of color over it to add a shimmer of whatever deep emotion you may be going through.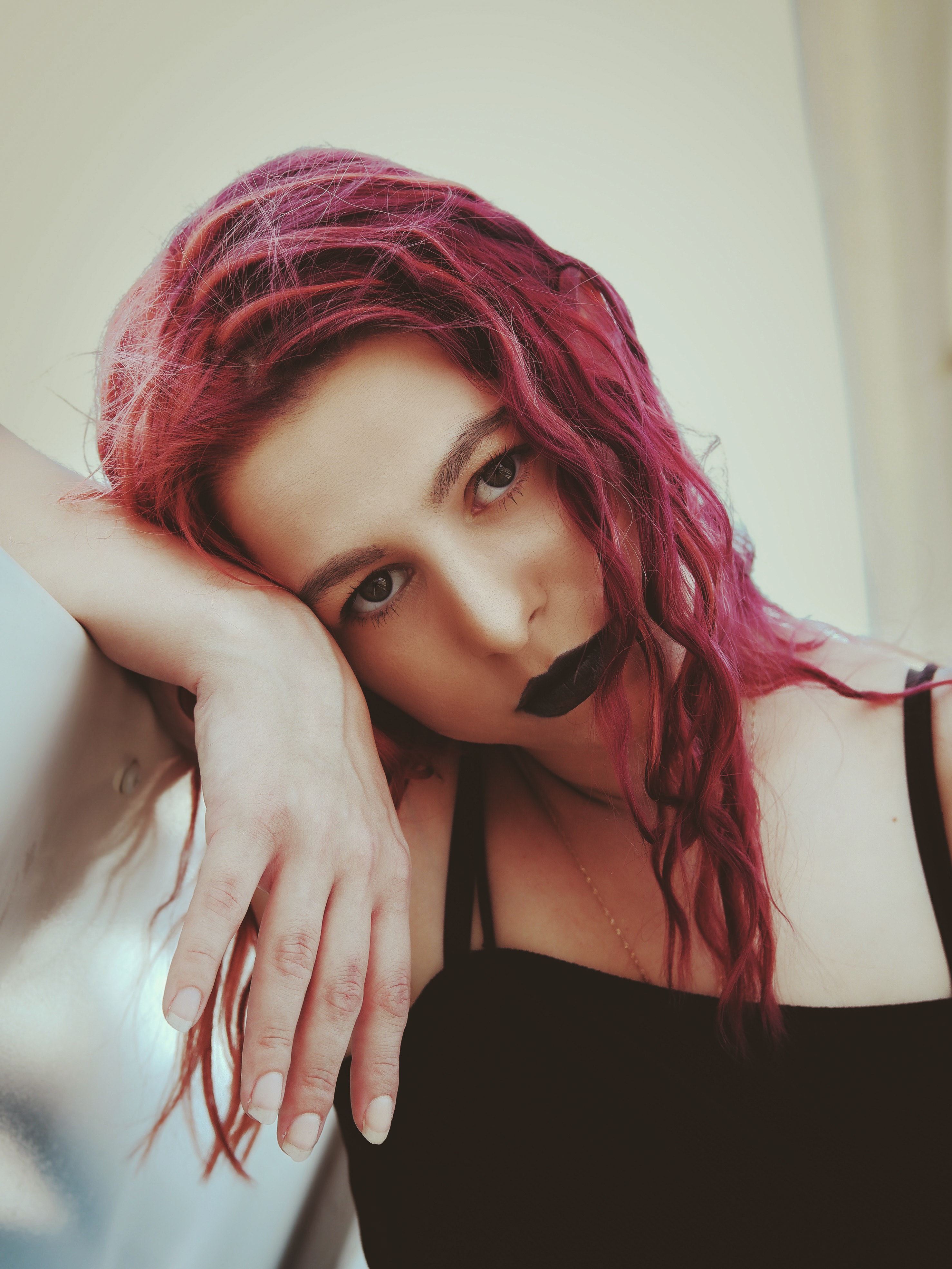 A woman staring into the camera. │Source: Pexels
With their empathetic and intuitive nature, Pisces (February 19–March 20) has a dreamy quality. Shimmering lip gloss and a light fairy pink shade beautifully combine your big heart and dreaminess.
Don't be afraid to experiment with other colors when you're in a creative mood, although you'll always return to your glowing pink heart.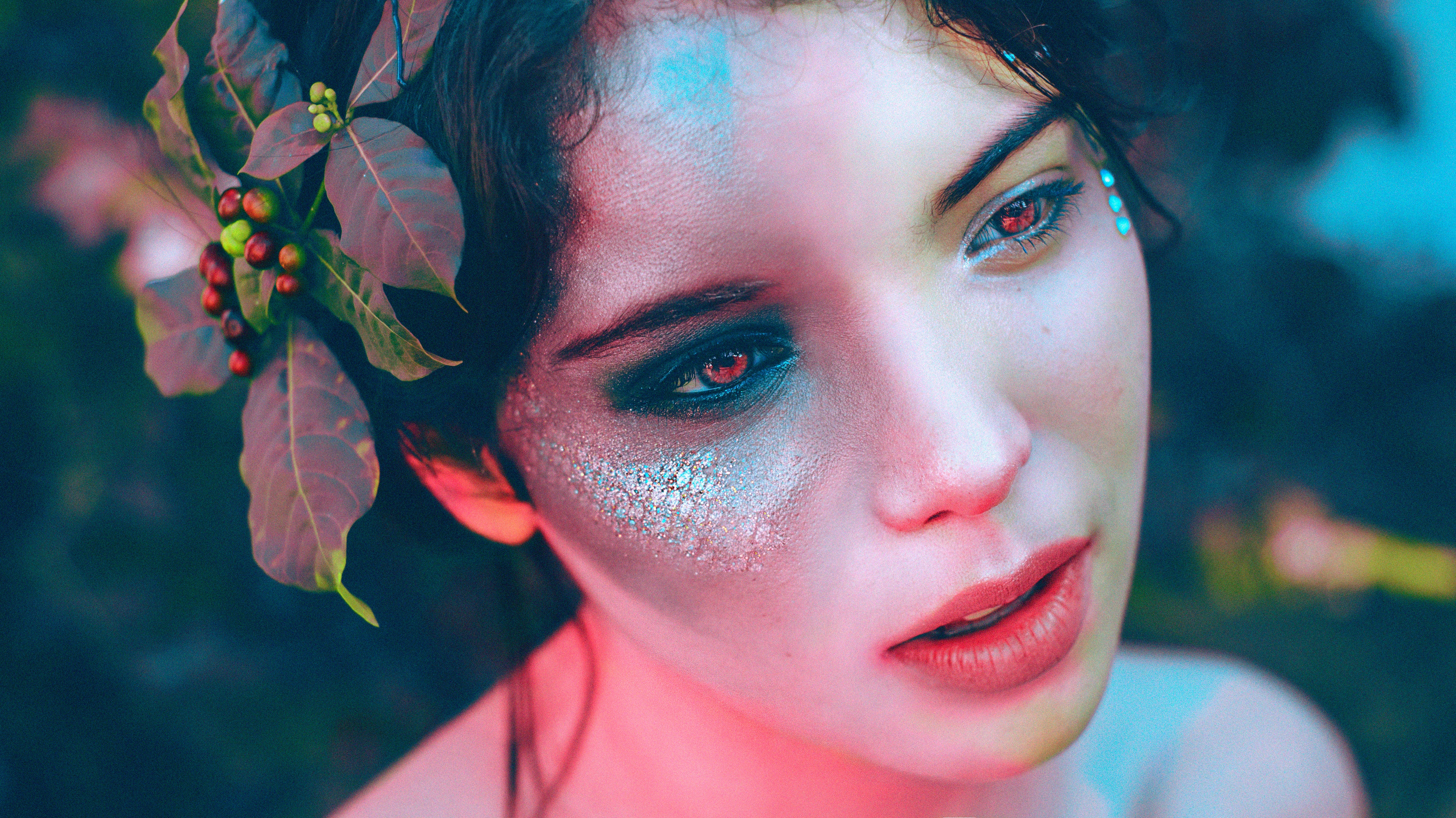 A woman staring into the distance. │Source: Pexels
With their nurturing and loyal traits, Cancers (June 22–July 22) are like mothers with an uncanny ability to sense things intuitively. Deep indigo with a hint of green is the perfect choice when choosing a lip shade that reflects your caring nature.
This unique color symbolizes your loving and nurturing qualities, while the darkness implies your profound intuition. Let your lips convey the depth of your emotions and the protective instincts that make you truly special.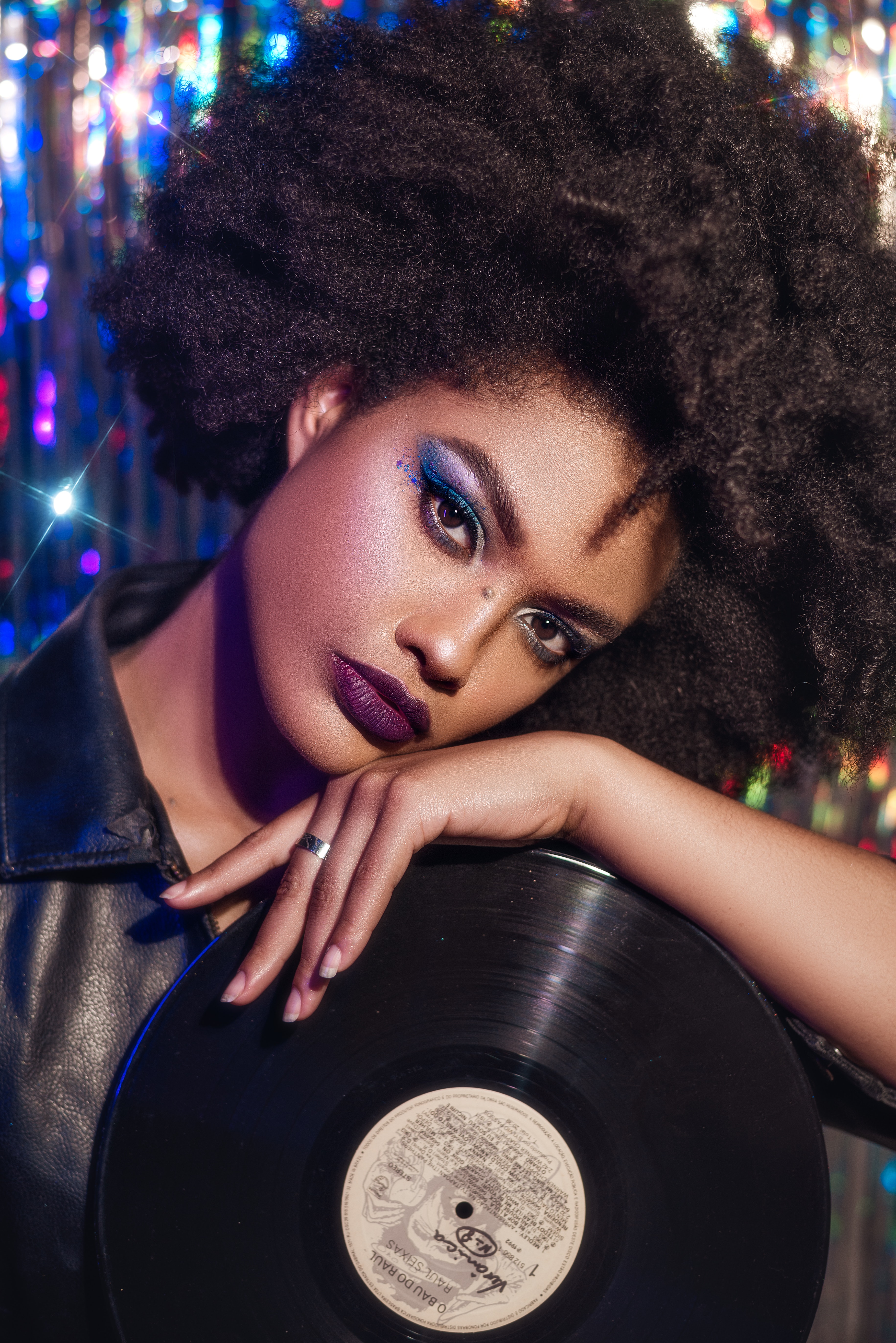 A woman staring directly into the camera. │Source: Pexels
Perfect Shades for Fire Signs
Fire signs are known for their adventurous, ambitious, and bold nature. They love making a statement and being the center of attention. Here are the perfect shades to enhance your fiery personality.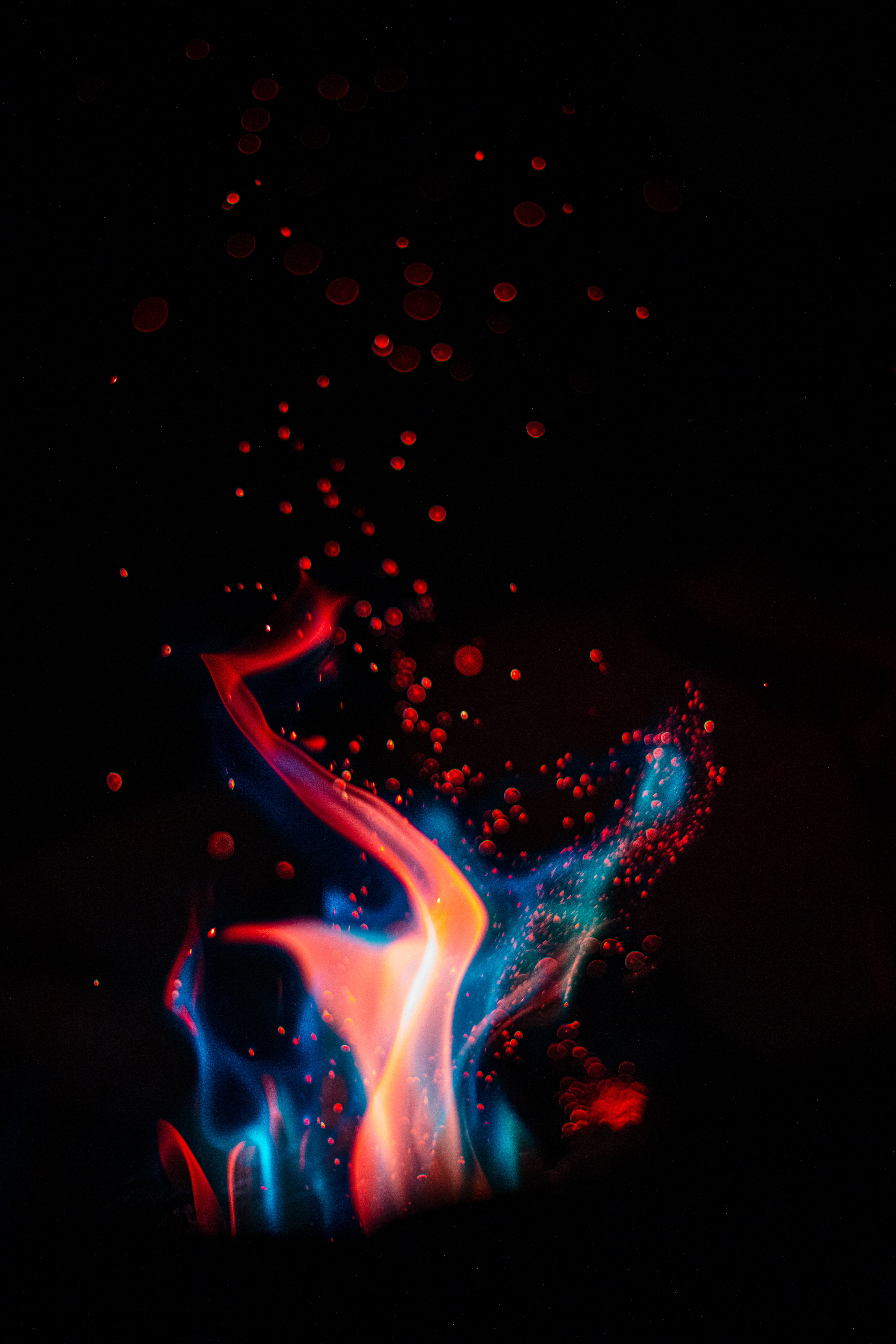 Colorful fire. │Unsplash
Leo (July 23–August 22) loves being bold and over the top. A red-orange lip color perfectly complements your personality. Let your lips make a statement and stand out wherever you go. Embrace your fiery spirit and be the star that you are!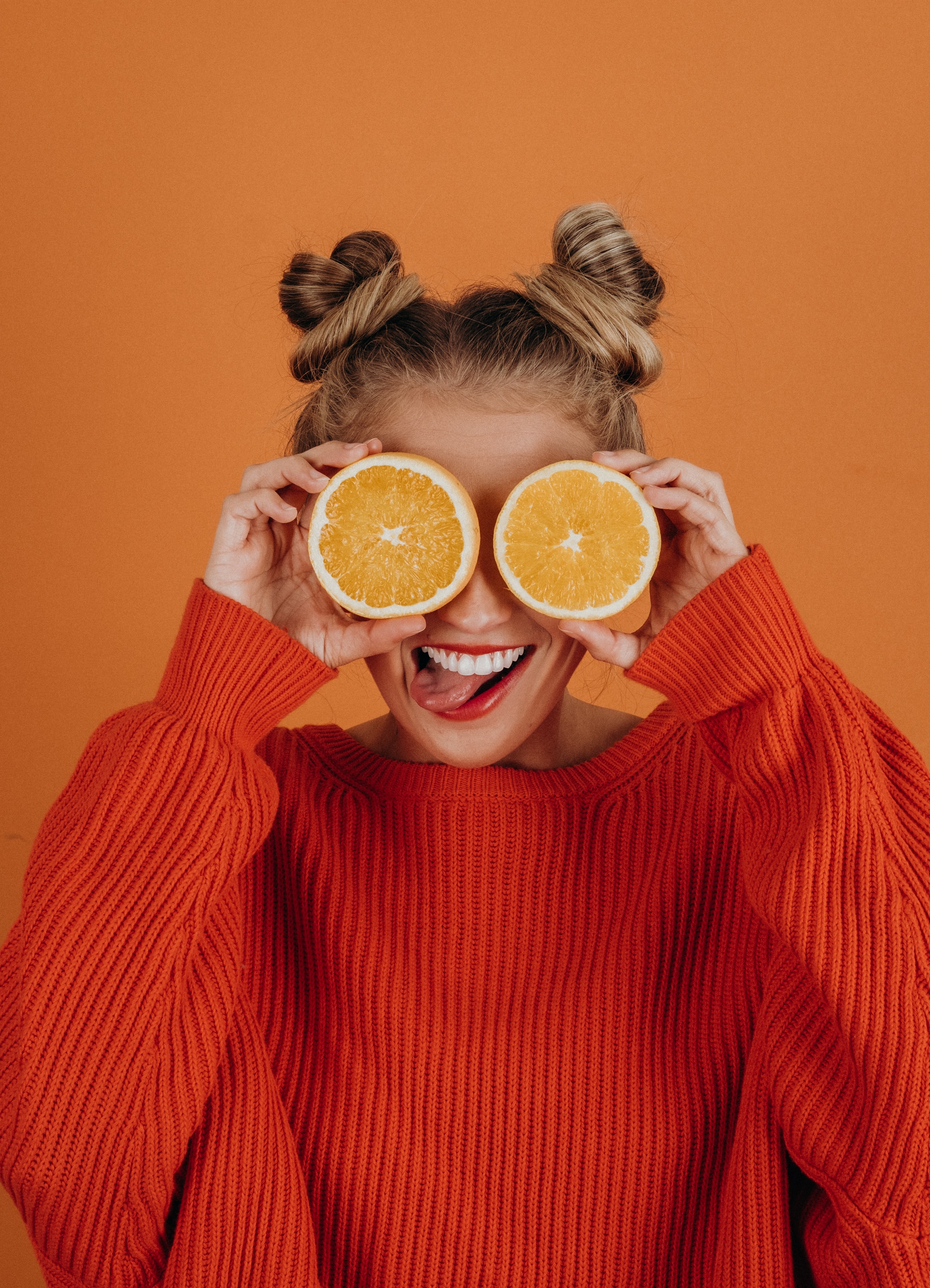 A woman holding orange slices in front of her eyes. │Source: Unsplash
Sagittarius (November 22–December 21) is always pursuing adventure and new knowledge, enjoys fun, and constantly seeks fresh experiences. For you, a simple gloss in apple red is the way to go. It adds a touch of playfulness to your nature and must be long-lasting to keep up with your active lifestyle.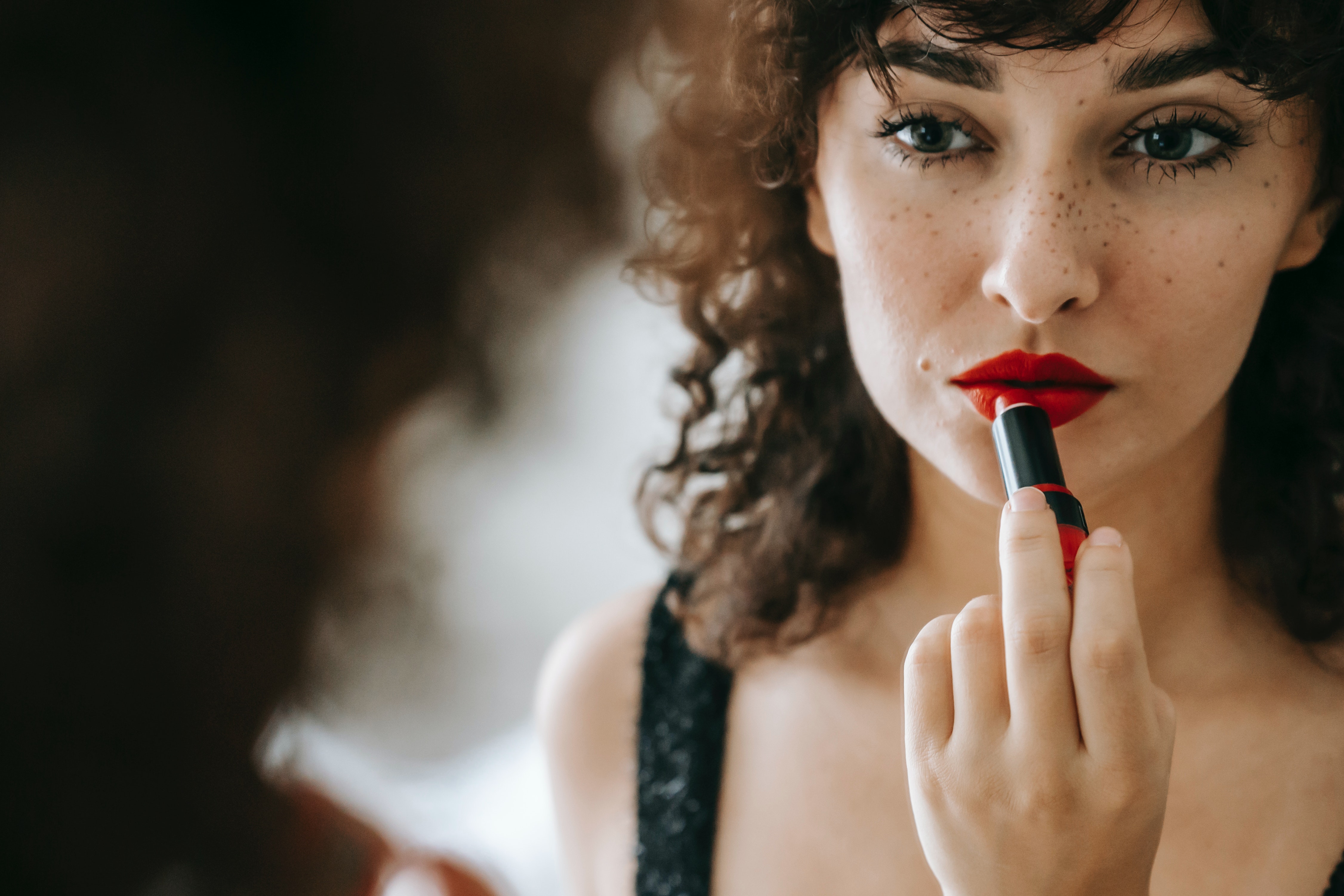 A woman applying lipstick on in the mirror. │Source: Pexels
The pack's leader, Aries (March 21–April 19), is known for their ambition and love for taking charge. A tiger orange lip color perfectly captures your determined spirit and emphasizes your natural leadership qualities. Let your lips imply strength and command as you fearlessly embrace new challenges.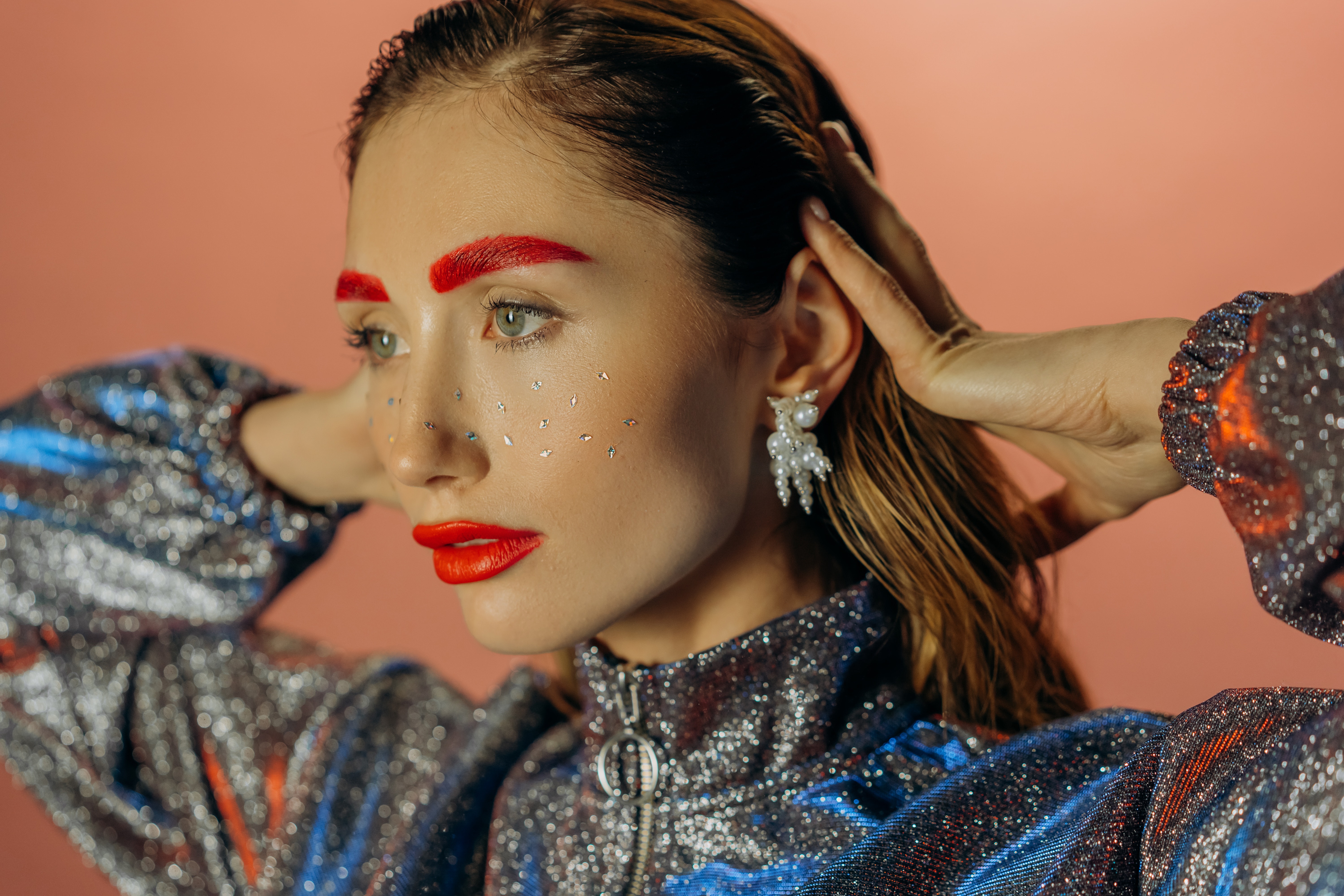 A woman looking into the distance.│Source: Unsplash
Remember, the stars may guide us, but it's our own individuality that truly shines through. So, go ahead, pick up that perfect shade, and let your lips do the talking, beautifully representing your zodiac sign and everything that makes you who you are!
Let your lips reflect your unique personality and style. Experiment, have fun, and remember to embrace your inner star!
Subscribe if you like this story and want to receive our top stories!