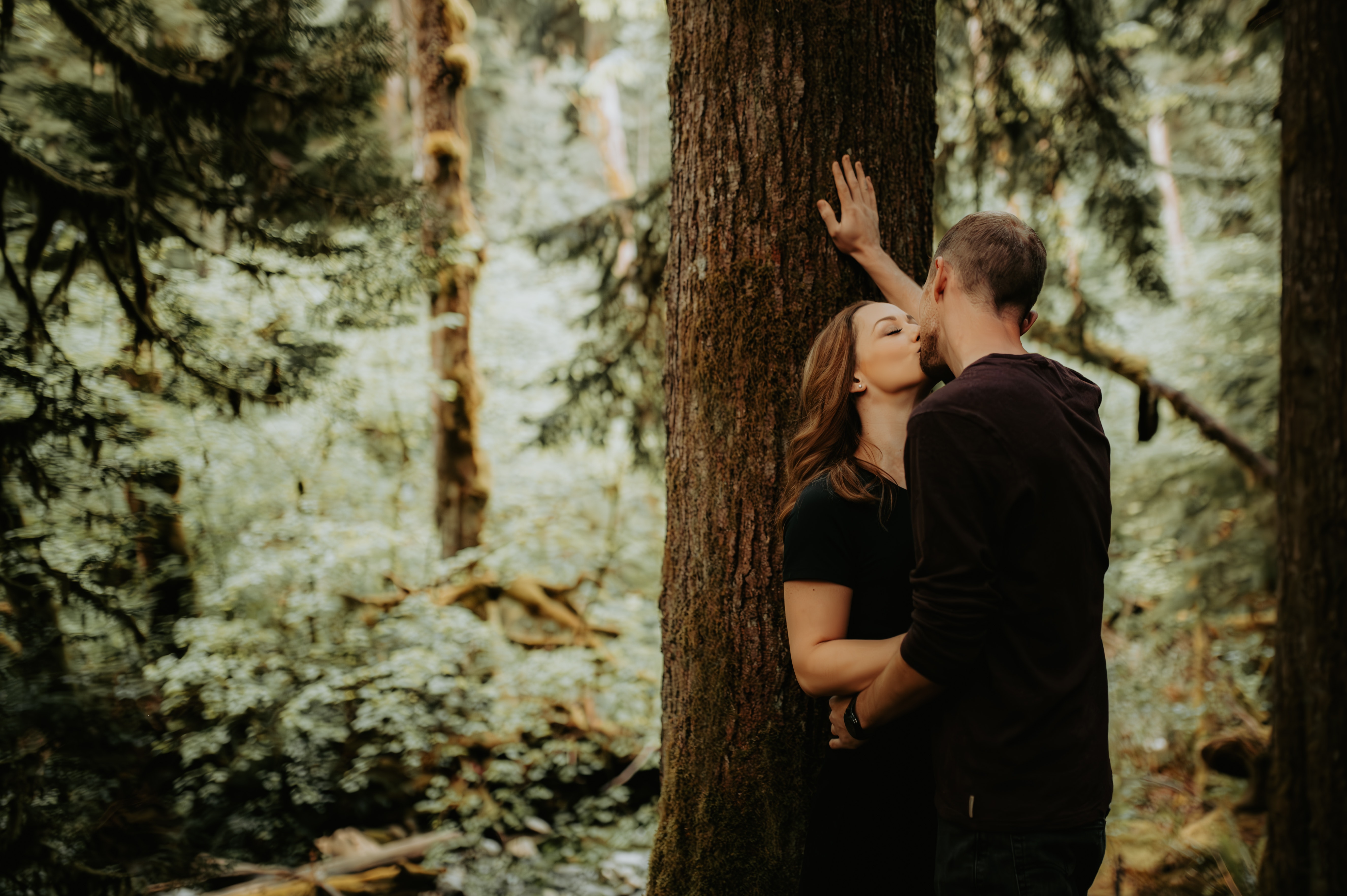 A couple kissing in a forest. | Source: Pexels
Libra Soulmate: These Stars Can Win The Romantic's Heart

Libra is a romantic at heart, an air sign that needs harmony, justice, beauty, an active social life, and so much more. Who can give this zodiac sign all they desire and more?
Aquarius may be able to provide a connection over justice, Aries will bring passion into their life, Leo will understand their need for luxury and beauty, Sagittarius will respect their independence, and Gemini will connect with them in a way they would never have imagined.
Read through Gemini's compatibility with these signs below and choose which zodiac is perfect for Libra (September 23 – October 23) by reading through them below.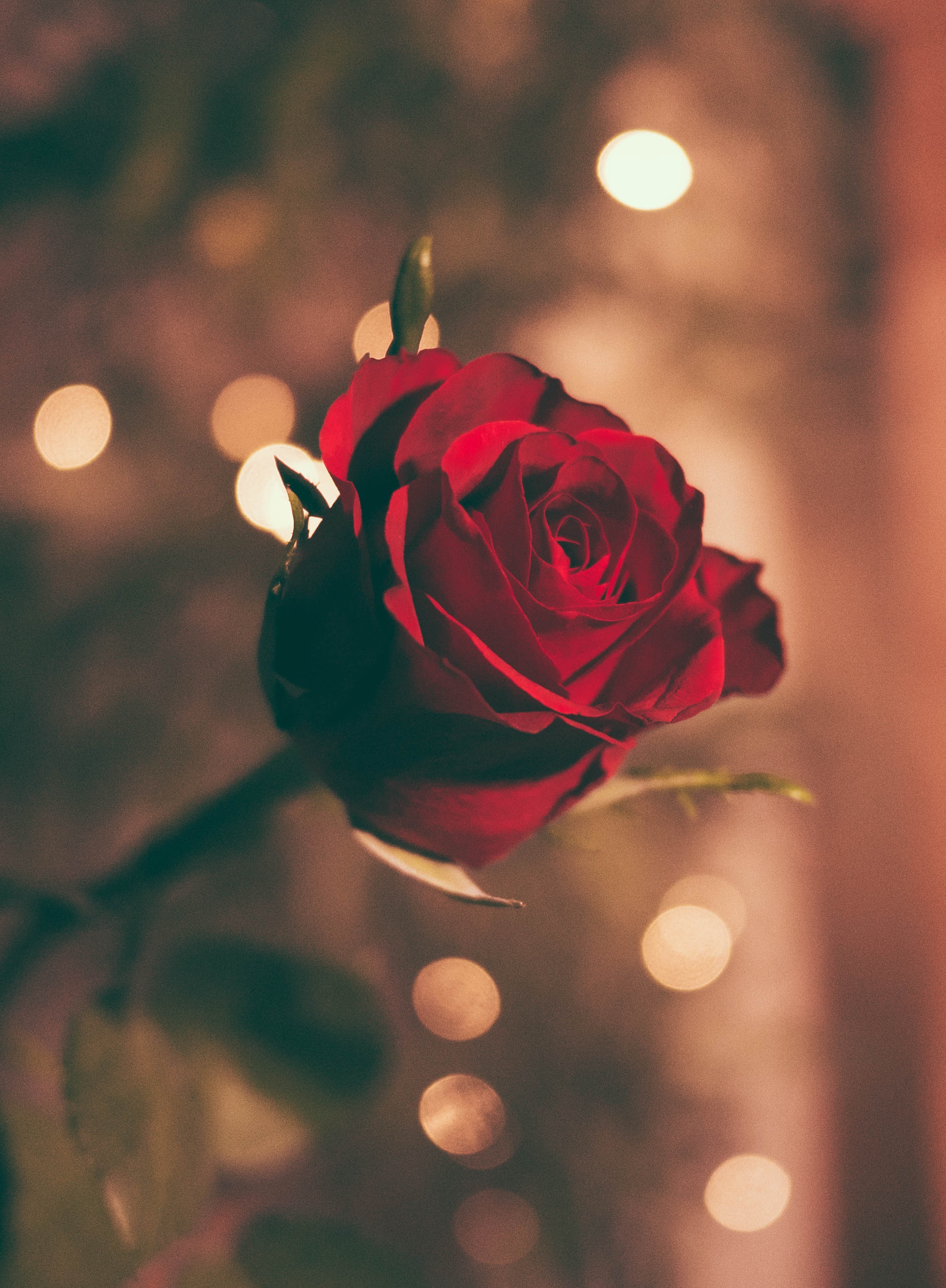 A red rose. | Source: Unsplash
Aquarius: Intellectual Stimulation & Social Justice
Air signs are generally compatible, and where Libra and Aquarius (January 20 – February 18) connect the most is through the intellect. These two can talk and debate for hours. Their exchanges will be specifically fascinating because of Libra's balanced approach and Aquarius's more eccentric thoughts.
These two may also share a passion for social issues, with Libra concerned with justice and Aquarius on a mission to change the world for the better.
One area, however, that the romantic Libra will feel needs to be improved is romance, where Aquarius can struggle to show this aspect of themselves.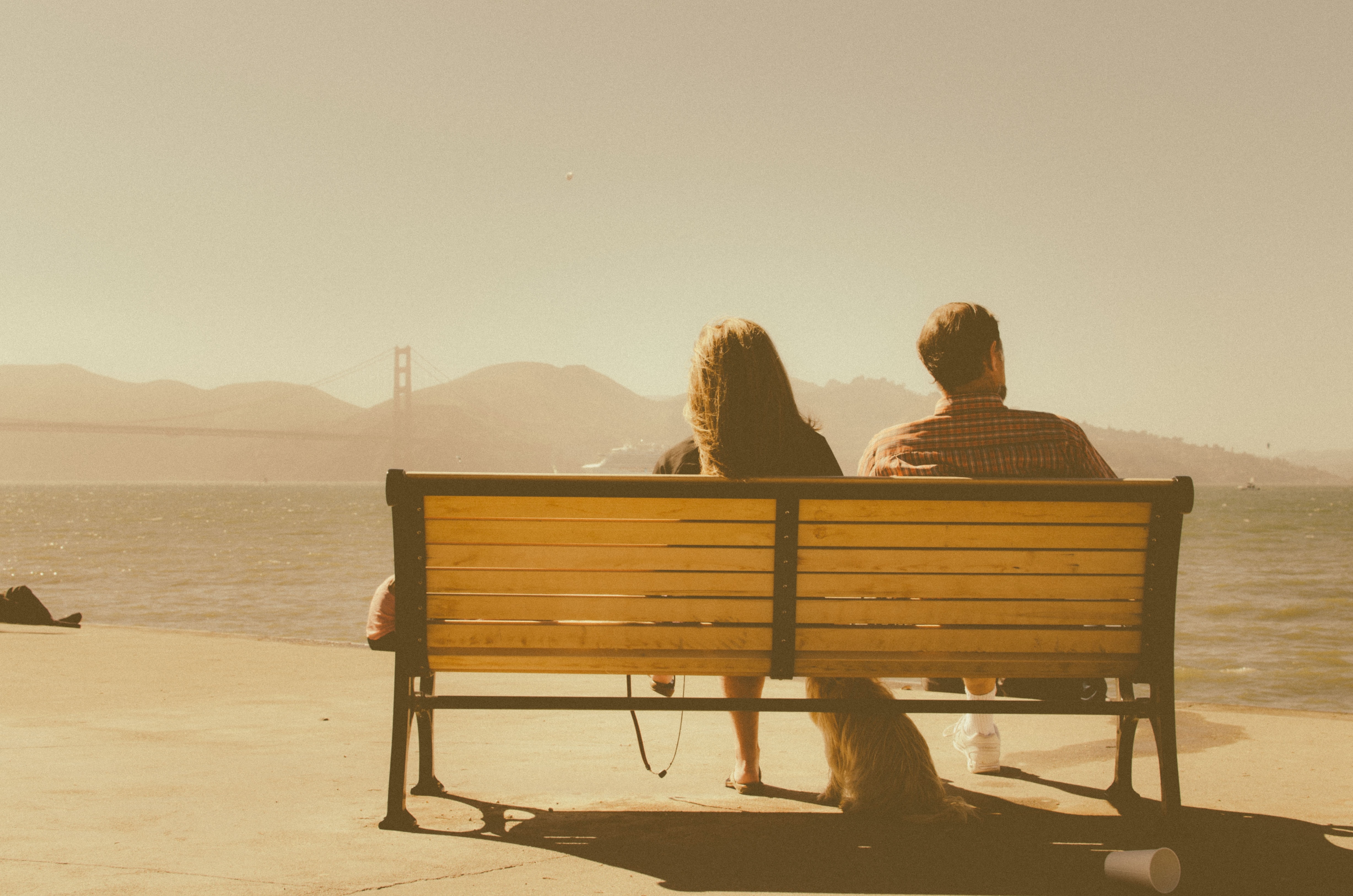 A man and woman sitting on a bench. | Source: Unsplash
Famous Aquarius Libra Pairs: John Lennon (Libra) and Yoko Ono (Aquarius), Sacha Baron Cohen (Libra) and Isla Fisher (Aquarius), John Travolta (Aquarius) and Kelly Preston (Libra), Jeff Goldblum (Libra) and Geena Davis i(Aquarius)
Aries: Passionate & Balanced
Libra and Aries (March 21 - April 19) are opposites, so we would think they are doomed from the start. But, sometimes, opposites don't only attract but work out. In fact, they can complement and balance one another out. Aries can inject fire into the gentle Libra's life and help them take leaps of faith, while Libra can bring some balance and calm to the fiery Aries.
More than this, this couple will be full of compassion and chemistry for one another.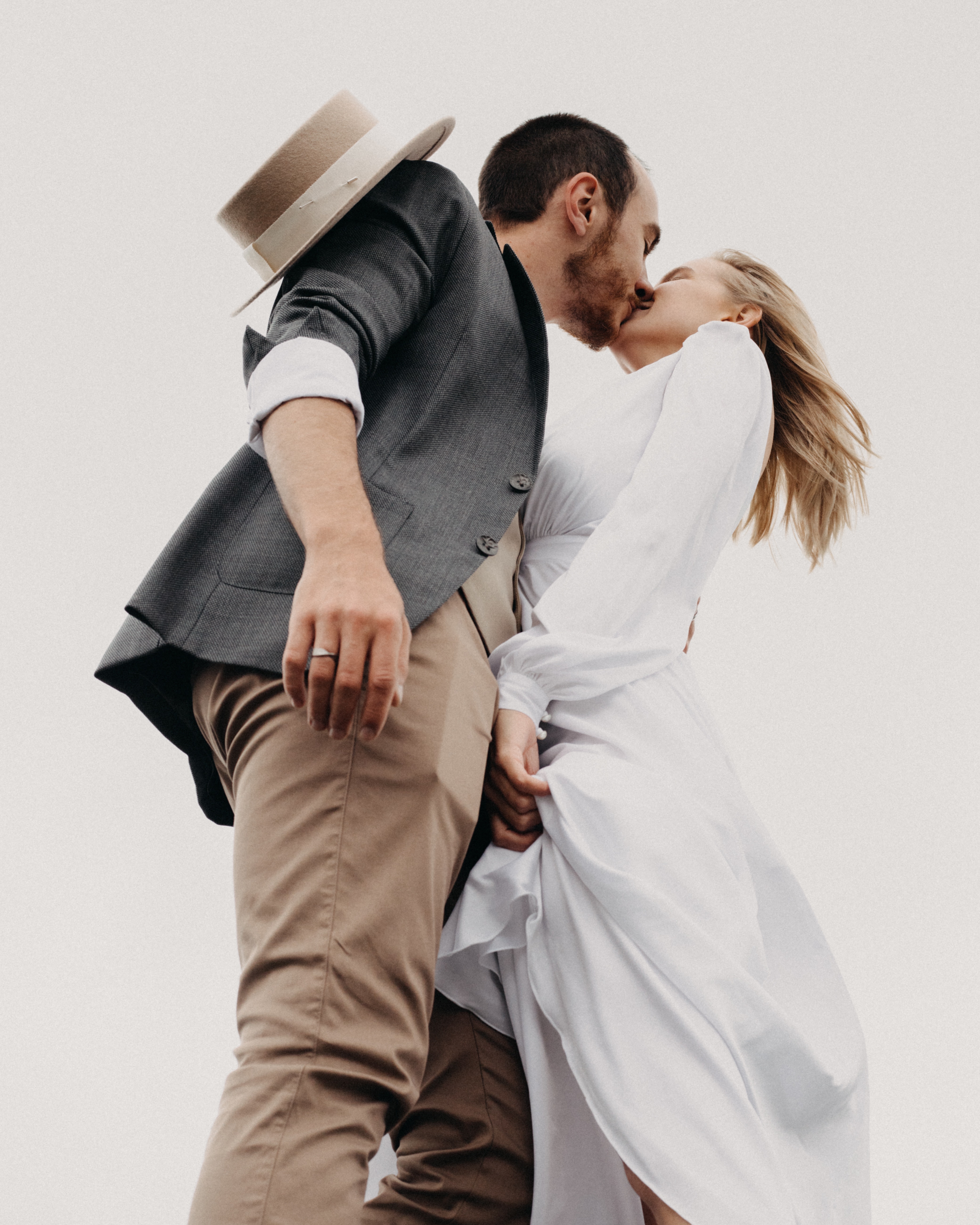 A couple kissing. | Source: Pexels
However, this passion and chemistry, while inspiring them to approach their opposing personalities positively, could also fuel conflict, where the two may clash. While Aries has a more straightforward style, Libra is more diplomatic. This may leave Libra feeling hurt and Aries confused and irritated with what they think is their partner beating around the bush.
More than that, Libra may sometimes feel overwhelmed by Aries's forceful energy, and the ram might become impatient with Libra's more tender approach to life and daily living.
Famous Aries-Libra Pairs: Deryck Whibley (Aries) and Avril Lavigne (Libra), JJ Feild (Aries) and Neve Campbell (Libra), Charlie Hunnam (Aries) and Dakota Johnson (Libra), Heath Ledger (Aries) and Naomi Watts (Libra), Marlon Brando (Aries) and Johanna O'Callaghan (Libra)
Leo: Luxury & Social Connection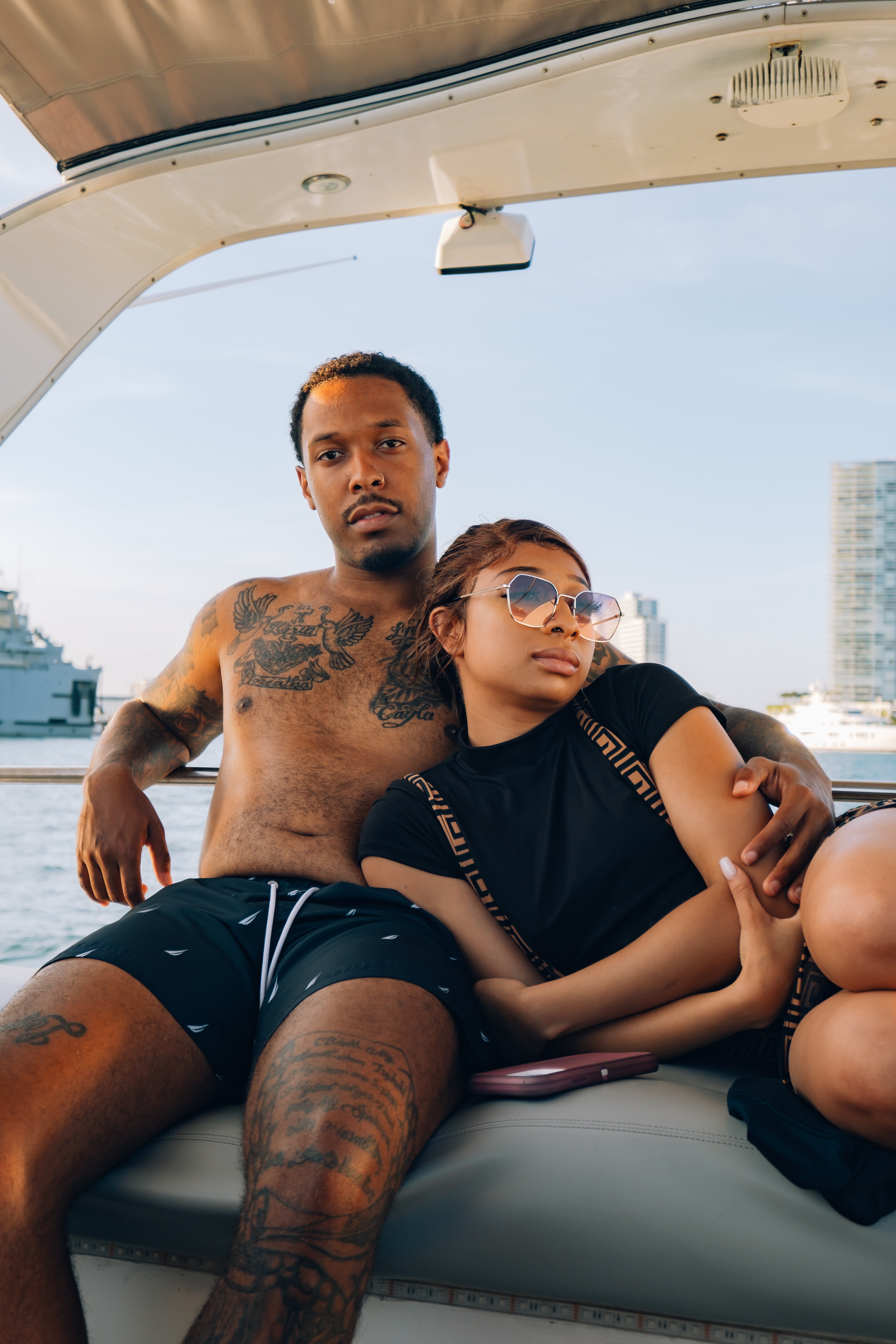 A couple on a boat. | Source: Pexels
Libras and Leos (July 23 – August 22) connect in many areas of life, such as enjoying a luxurious lifestyle and beauty in and of itself and valuing loyalty. With Libra as a social butterfly and Leo as a charismatic individual always up to be the center of attention, these two will have an active social life. They will never be bored together, and Libra's love for romance and Leo's passionate nature will burn throughout all these aspects, making them compatible and chemistry alight.
They can be a power couple concerning leadership if they balance their attributes fairly. Leo's ability to command a room combined with Libra's diplomatic talents will have people eating out of the palm of their hands. However, if Libra outshines a Leo with a massive ego, it may result in conflict.
Famous Leo-Libra Pairs: Barbara Palvin (Libra) and Dylan Sprouse(Leo), Kate Winslet (Libra) and Sam Mendes (Leo), Julie Andrews (Libra) and Blake Edwards (Leo), Matt Damon (Libra) and Luciana Barroso (Leo), Anna Paquin (Leo) and Stephen Moyer (Libra)
Sagittarius: Adventure & Independence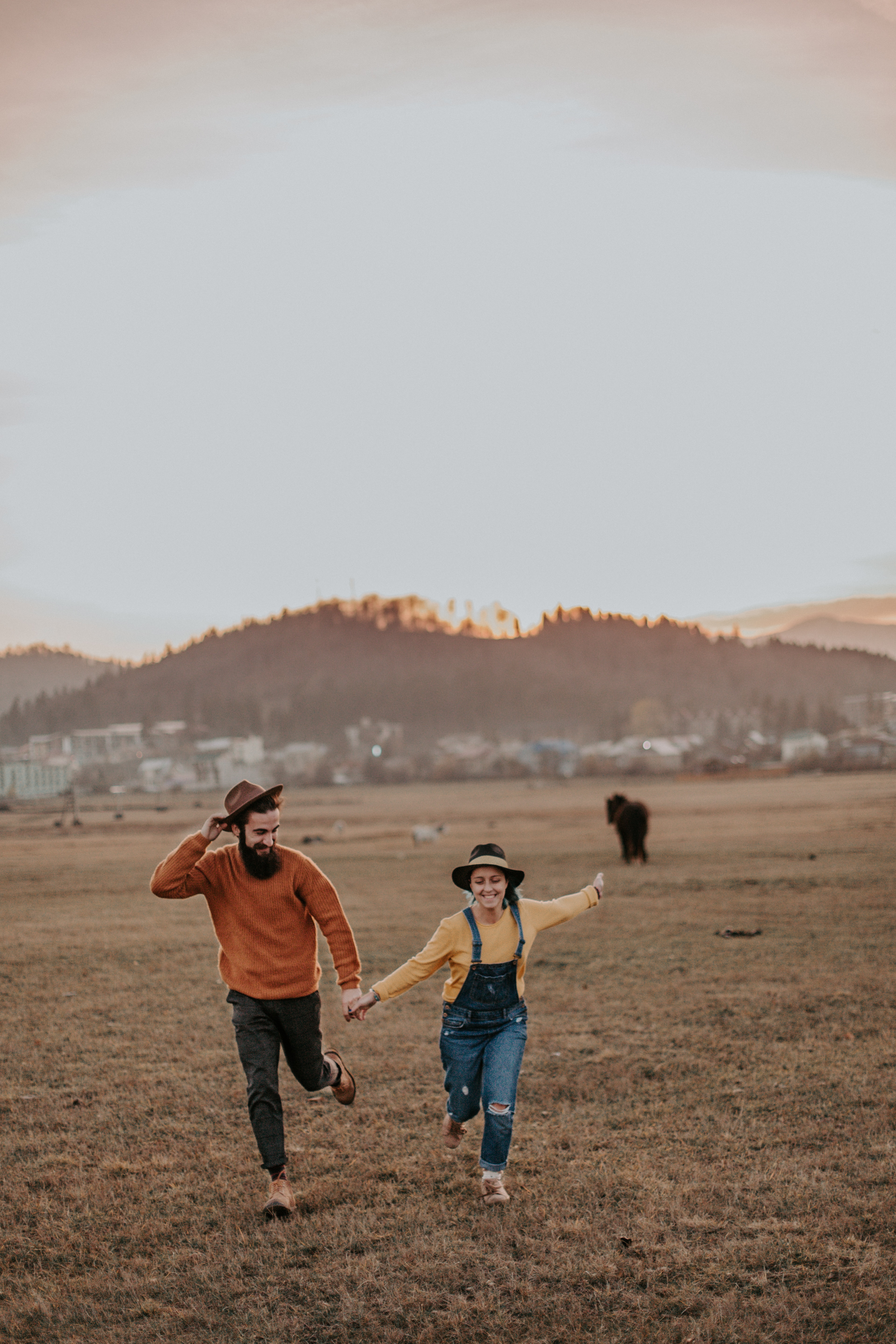 A couple running through a field. | Source: Pexels
Libra and Sagittarius (November 22 – December 21) connect emotionally and communicate well. They have an exciting relationship intellectually and in their everyday lives. These two create elation within the celebration by contributing unique aspects that combine and make for a great all-around experience. Libra is drawn to aesthetics, while the Sag is adventurous and full of spontaneity. This means constant travel with Libras able to point out and draw the Sag to the aesthetics along the way.
The two of them are also both independent and value freedom, meaning they will never feel stifled by their partner. They are also social in a kind and calm manner, with Sagittarius being friendly and funny and Libra being their usual socially harmonious self; they create a dynamic yet calm aura around them.
Famous Sagittarius-Libra Pairs: Woody Allen (Sagittarius) and Soon-Yi Previn (Libra), Sharlto Copley (Sagittarius) and Tanit Phoenix Copley (Libra), Cardi B (Libra) And Offset (Sagittarius), Ozzy Osbourne (Sagittarius) and Sharon Osbourne (Libra),
Gemini: Connection & Fun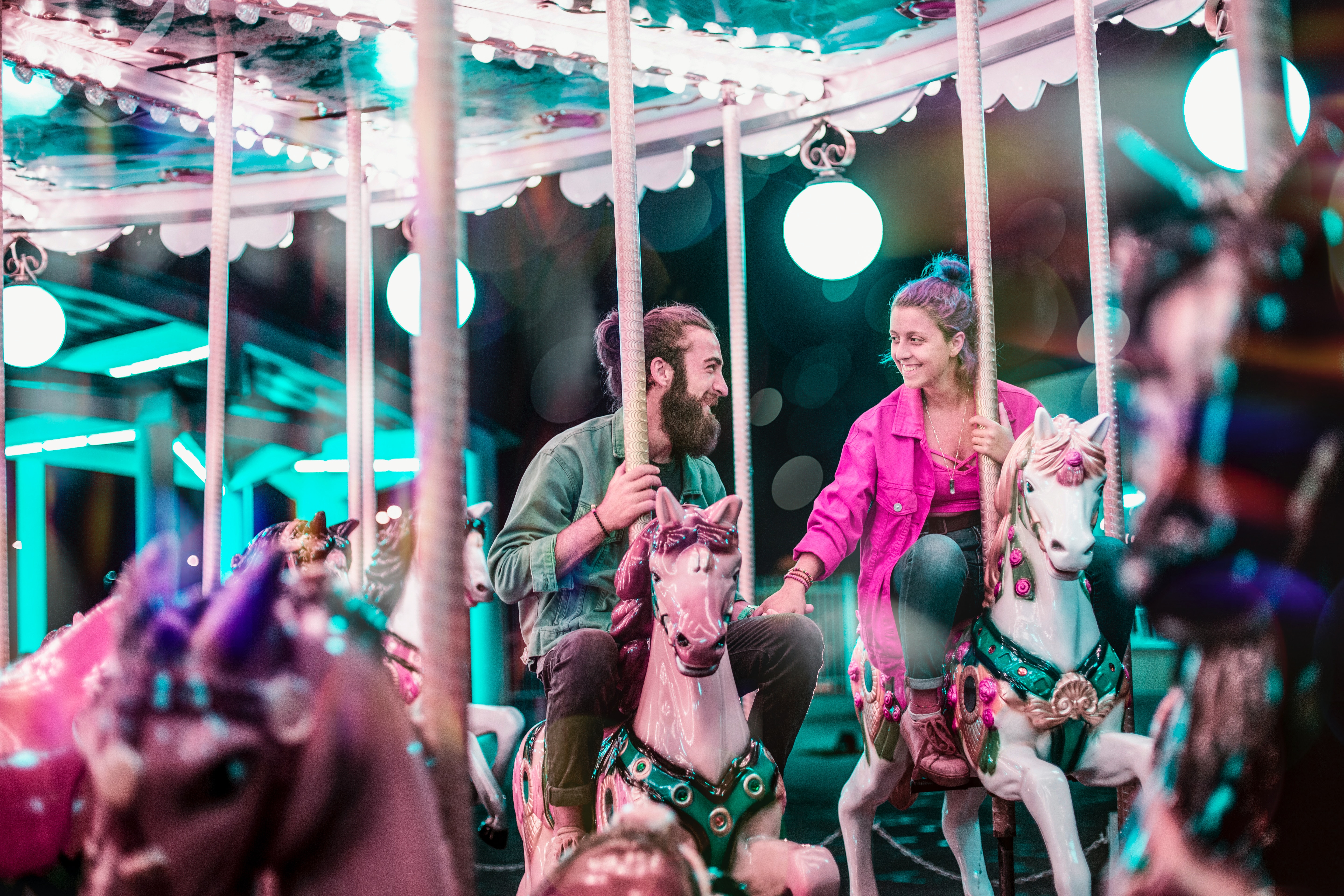 A couple on a carousel. | Source: Pexels
Libra and Gemini (May 21- June 2) balance one another out. While Libra is gentle and graceful, Gemini is quick-witted and charming. This way, Gemini injects some zest into Libra's life without overwhelming them with an overbearing fiery nature.
These two can talk for hours and get lost in a world together. Their different ways of thinking will challenge each other, and they will not even notice that it has been hours since they began their conversation. The Gemini will also keep Libra amused and laughing. There will never be a dull moment.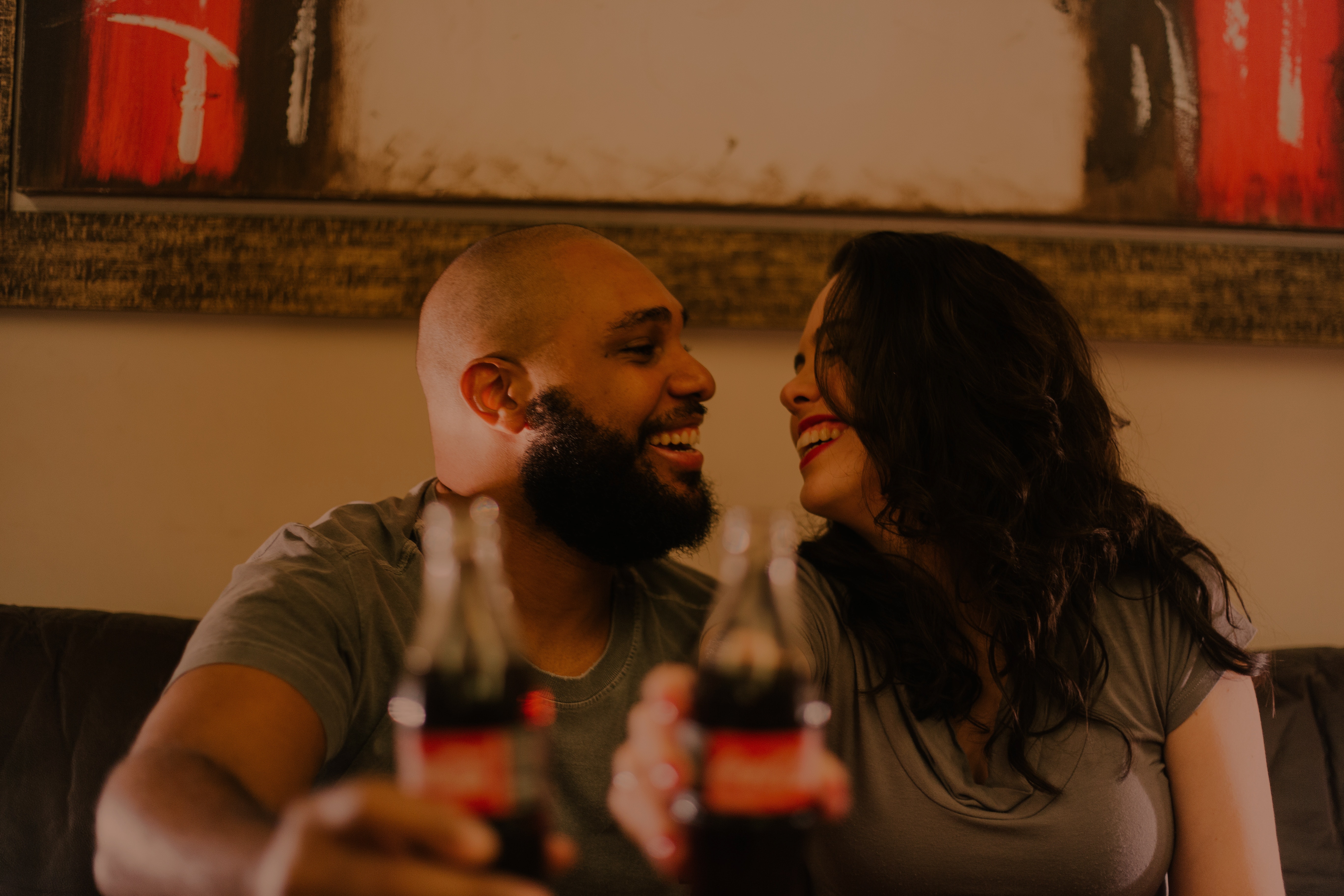 A couple laughing together. | Source: Pexels
These two will also connect outside of themselves, with both of them enjoying a social life. Gemini's magnetic personality and Libra's social proficiency to connect with anyone means they will have loads of fun alone and when they go out together.
Famous Gemini-Libra Pairs: Cillian Murphy (Gemini) and Yvonne McGuinness (Libra), Marilyn Monroe (Gemini) and Arthur Miller (Libra), Bruno Mars (Libra) and Jessica Caban (Gemini), Judy Garland (Gemini) and Mickey Deans (Libra), Paul McCartney (Gemini) and Linda McCartney (Libra.), Blake Shelton (Gemini) and Gwen Stefani (Libra).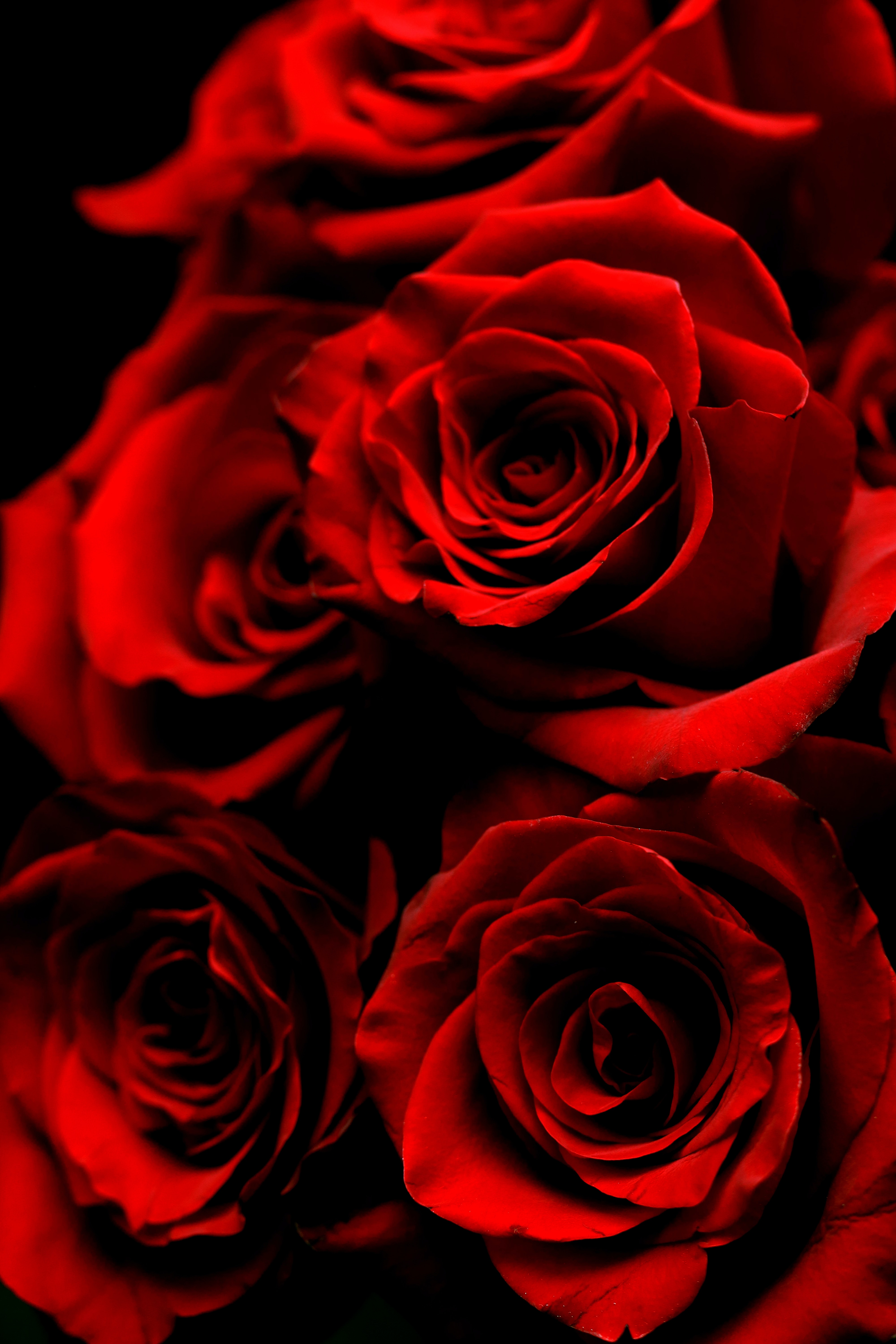 Red roses. | Source: Unsplash
Each star sign on this list has something to offer to the ever-amorous Libra. However, Libras should also ask themselves, what are they giving back? How can they contribute to these different relationships if they decide to enter into one of them?
Let's move from romantic love to friendship and read Best Friend Matches Can Find Each Other With the Help of Zodiac Signs.
Subscribe if you like this story and want to receive our top stories!